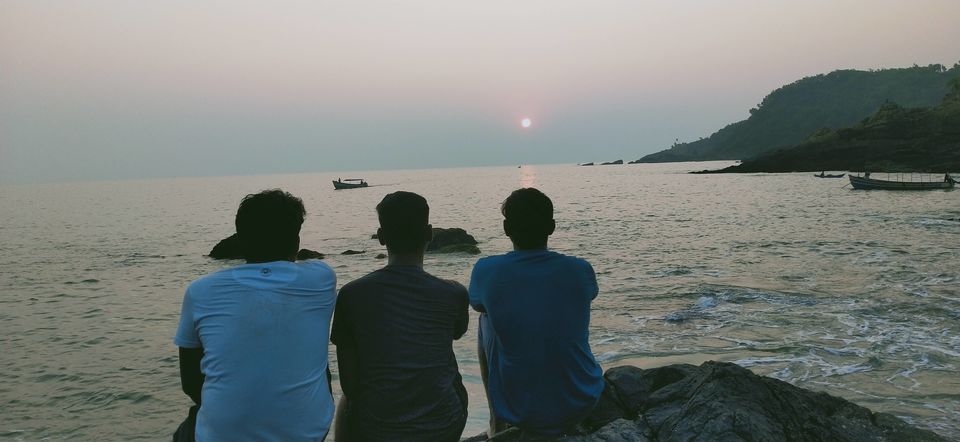 It all started when my colleagues and me decided to go for a offbeat trip as we got a long weekend for Christmas. Intialy we had many other plans but finally decided to go for these destinations. We planned for a car trip, but destiny had other plans. Two days before the trip, my colleagues had to drop because of office work. Then me and my friend Rajesh decided not to give up and decided to go by trains. Another friend from Calcutta,Anil joined in the last min.
We decided to make this trip budget
friendly and don't want to spend heavy money for transportation and stay. So we booked tickets for train and buses in the last min and carried a 4 person tent with us.
And Finally the trip is ON.
Day-0 :Hyderabad to Hospet:
We tried for tatkal on the day before of
our trip. Luck is in our favour. But we couldn't got tickets for Anil. After boarding the train,we tried for a berth for him but we couldn't. So i sacrificed my berth to Anil and settled down on the floor (friendship :D ). We reached Hospet around 10AM in the morning.
They all are huts having a bathroom inside. I just loved the place. Those trees,huts and that calmness which you may not find in the other homestay as there are inside Hampi. Once we got ourselves fresh,we had our lunch at homestay. Food is as nice as home food. We hired bikes from swamy and started to visit the palaces around our stay, like Durga temple,Chinthamani, Sanapur waterfalls and reached Anjana hill for sunset.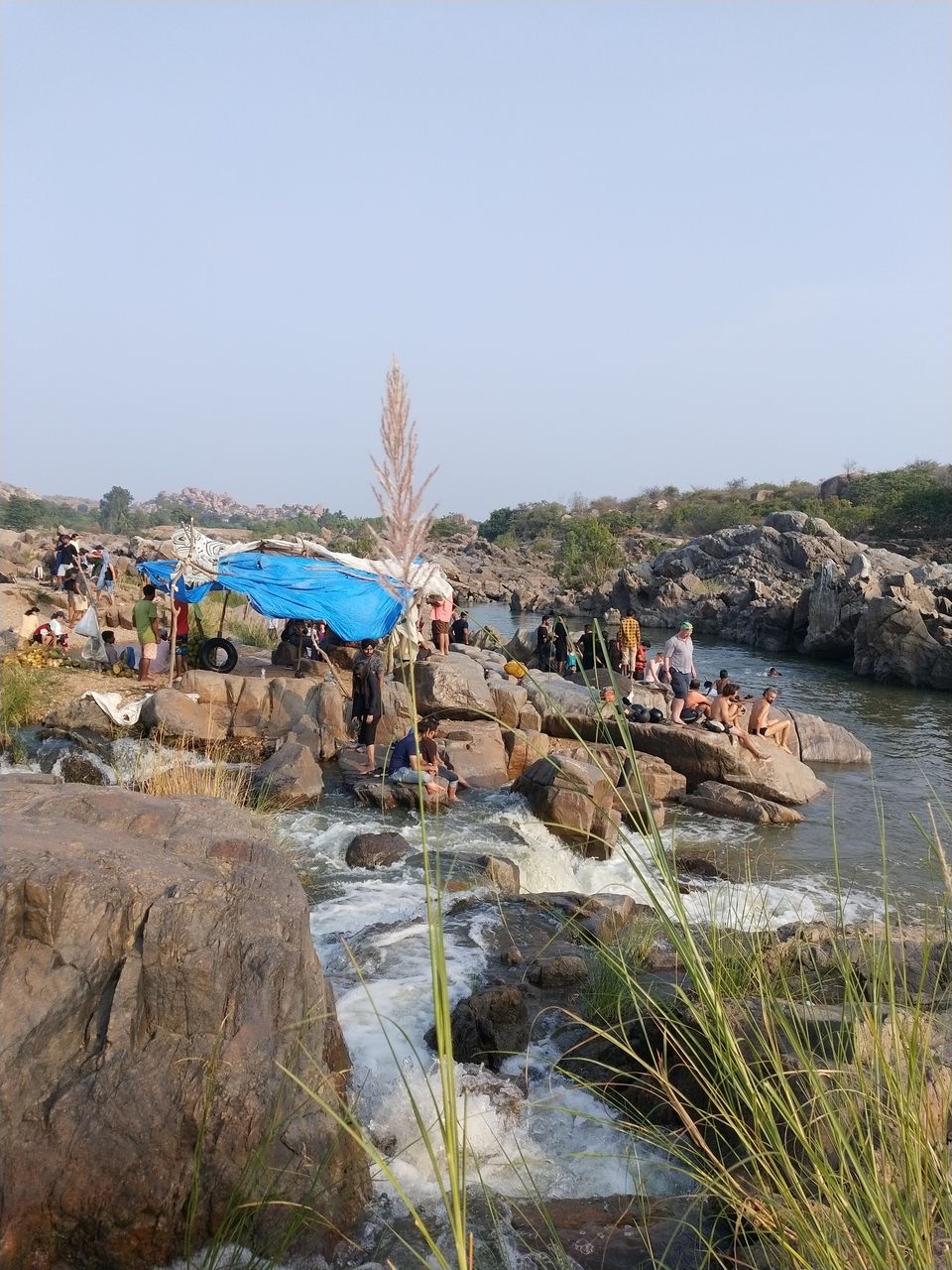 After having fun at Sanapur waterfalls, we drove to Anjana hill(Anjaneya Hill) also called as monkey temple(Anjaneya Swamy is also called as Monkey god). At Anjana hill, we have to climb around 800 steps(I donno exact number). It took us around 30-40minutes to reach the top.
At the top, we can find temple and a vast open land scape with hills and boulders. You can see a lot of monkeys all around. Gradually sun started to cool down and changing to Orange. You can enjoy the gradient colors in the sky.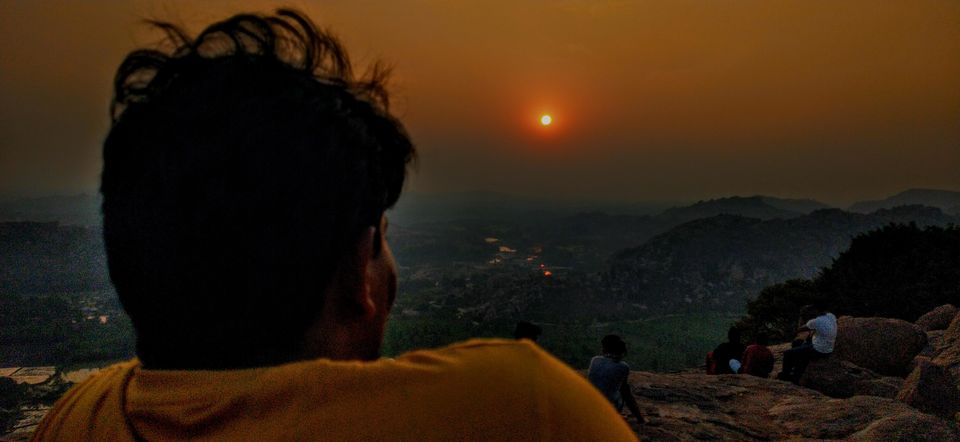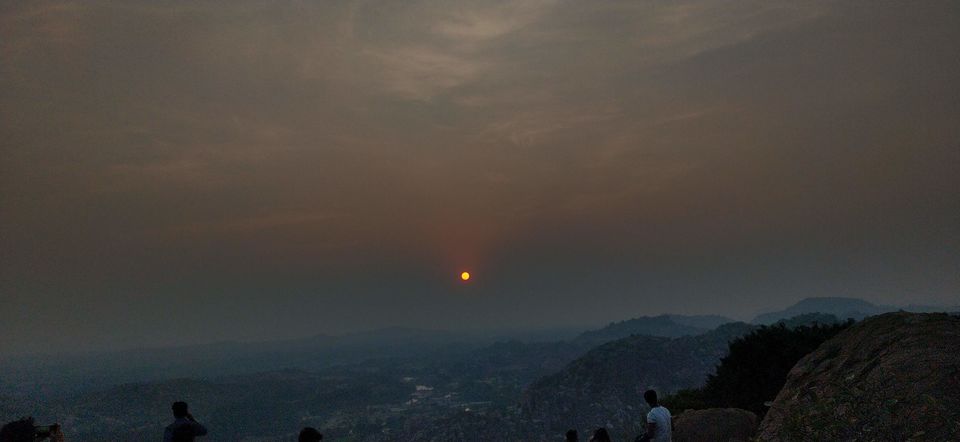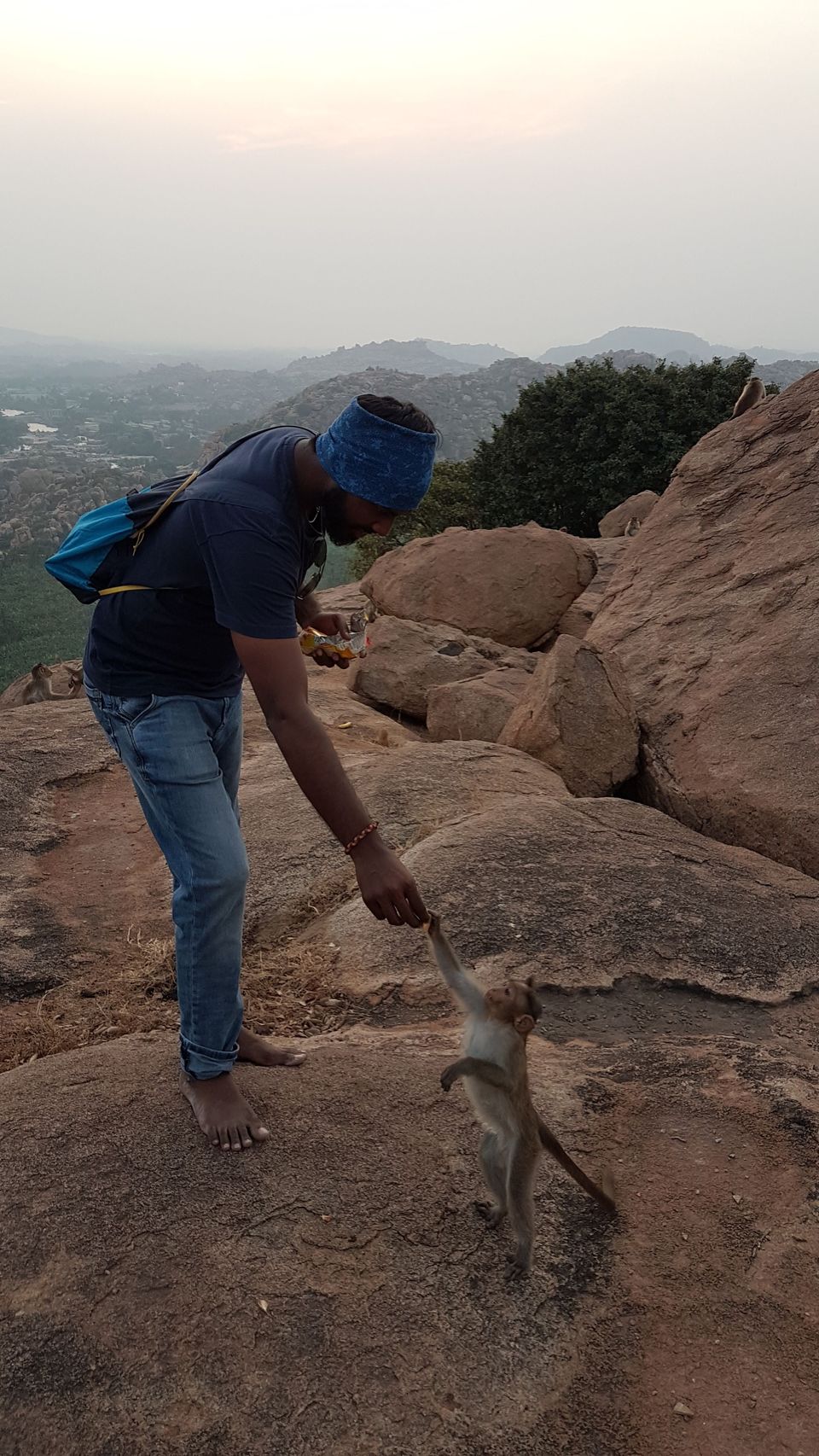 While planning the iternary, i got a contact from one of my friends for homestay in Hampi. Once we got down at Hospet. We hired an auto for Rs.180 and reached the boating point. From there Swamy's(homestay owner) assistant came to receive us and we all 3 reached homestay.
Homestay is very calm and serene.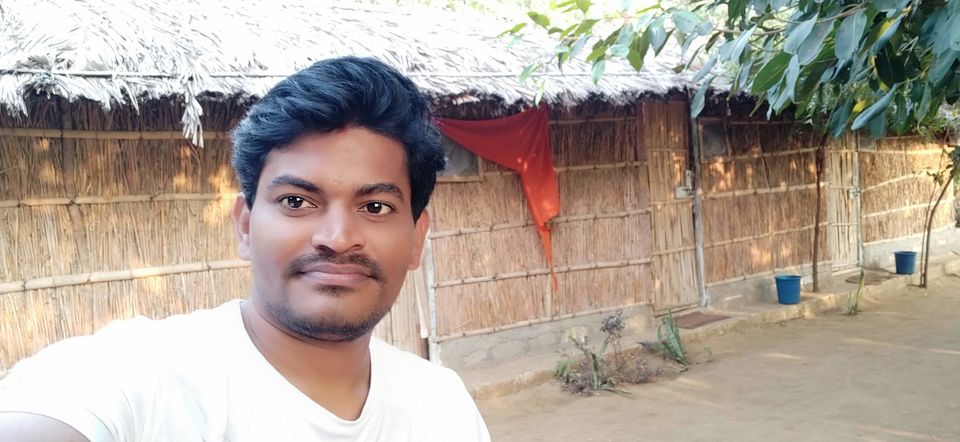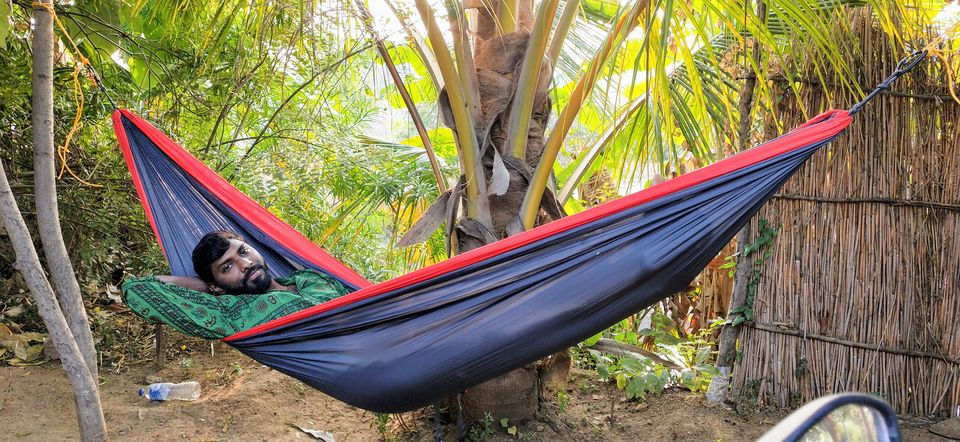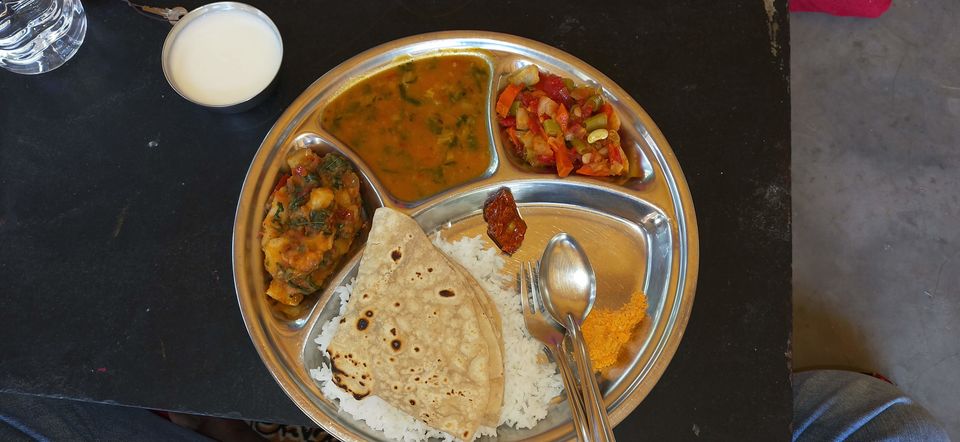 After ourselves mesmerised, we left for our stay and had our delicious roti with chicken curry for dinner. Behind our home stay, there is a hill, on top of which we can have a nice view of sunrise. So we decided to witness the sunrise there itself and hit the bed early.
After the sun came out those clouds, we had some photoshoot over there(Of course, we do :P ) and left the place for breakfast.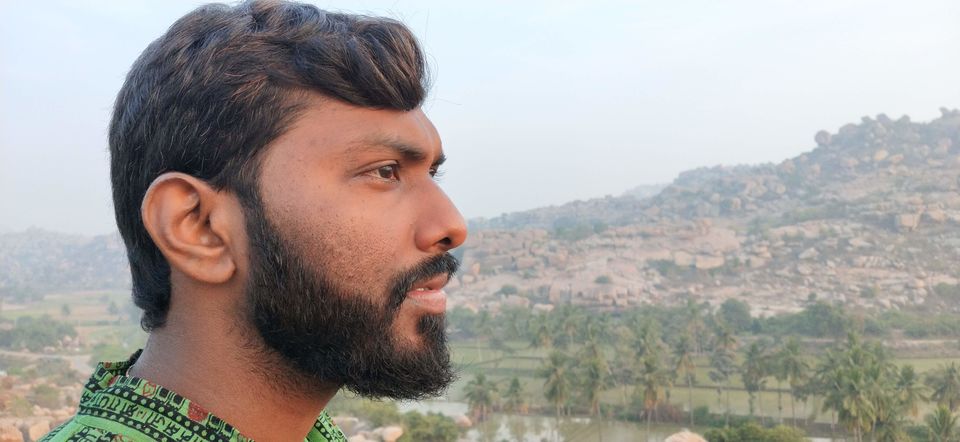 After Breakfast, we left for exploring the Hampi by crossing the river at ferry point. we hire an auto, who showed us all the places in the interior Hampi, which includes Virupaksha Temple, Monolithic Bull, Hampi Bazar, Ganesh idol,Vittala Temple,Queens Bath, Narasimha temple, A big shiva linga, Queens bath place, Elephants stables, and many more.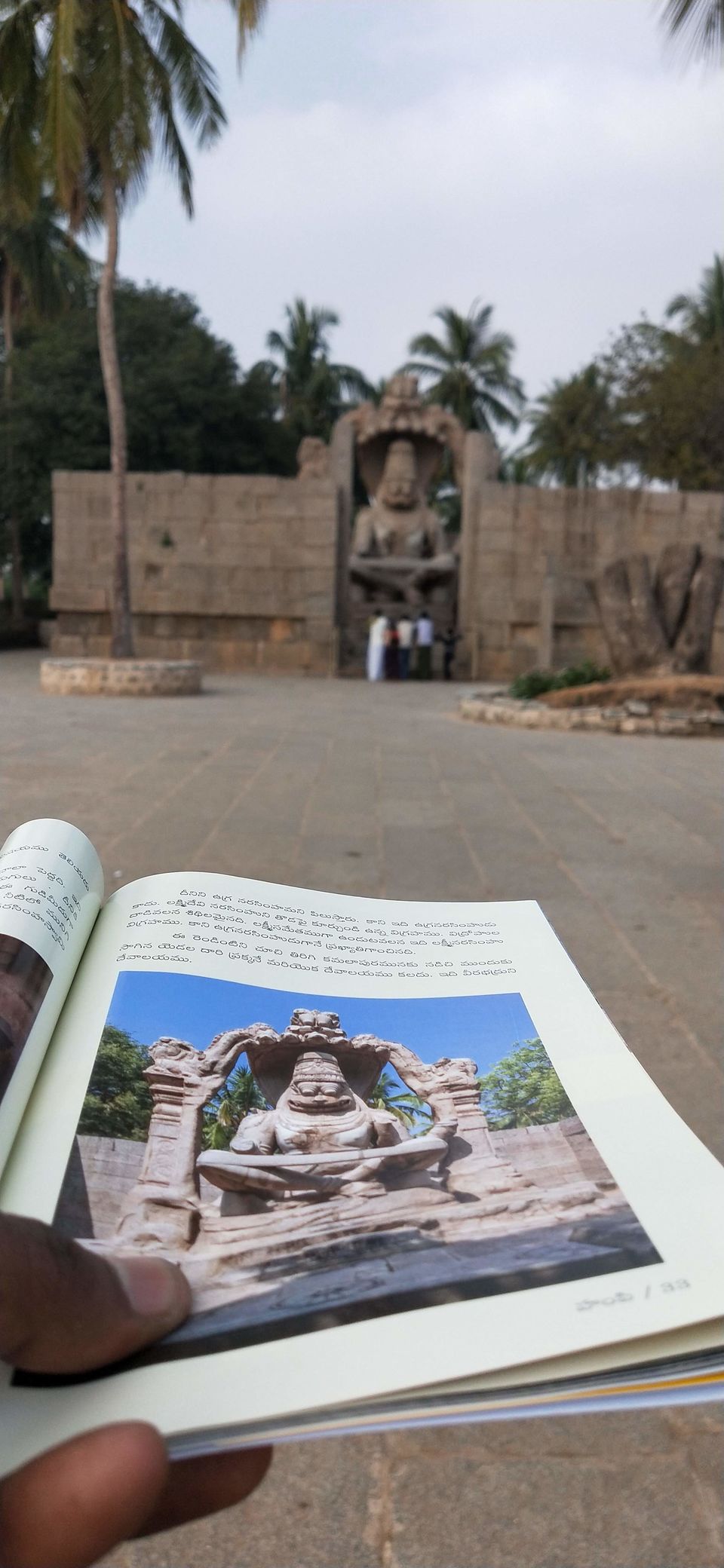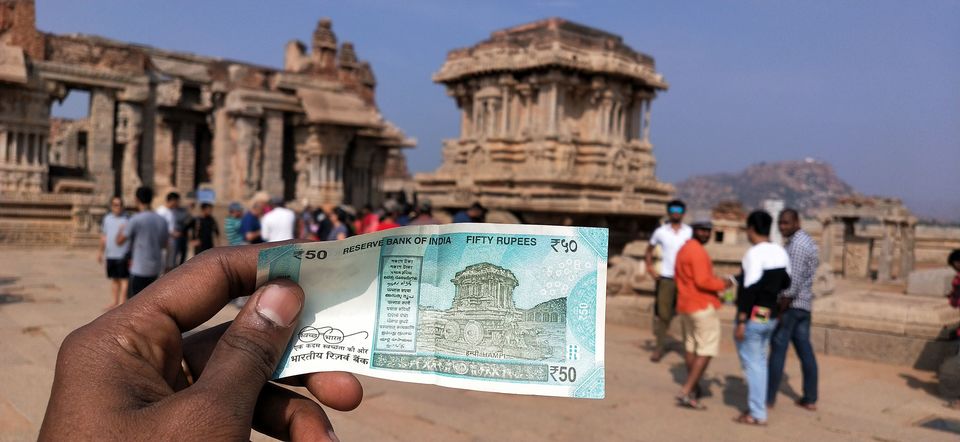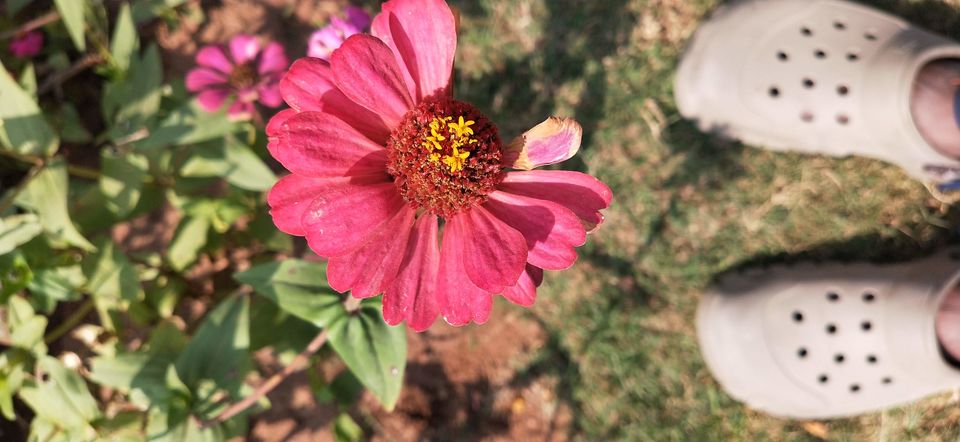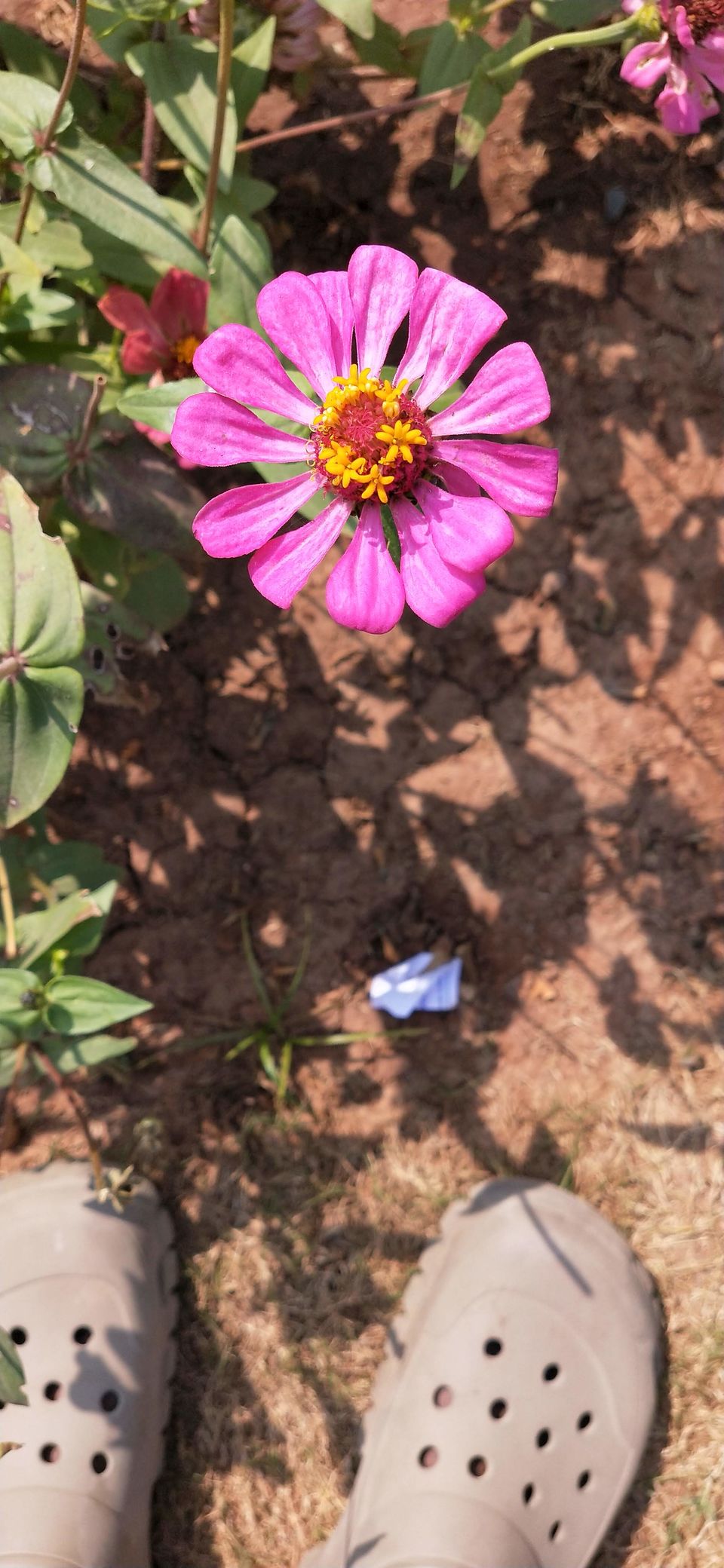 After these explorations, we had our lunch at Mango Tree. You should try there guys, the ambience is cool. After some shopping we left for Mudureswar from Hospet at 9PM.
At least once in your life you have to do this. No one can explain perfectly,You should experience yourself. Thanks to West Coast Adventures for making this happen.
After completing scuba, we reached beach around 4PM. After visiting Murudeswar temple, we had our dinner and started back to beach to pitch our tents in beach.
You will never forget that night, if you have your camping on beach. Full moon,cool breeze, Ilayaraja music.. what else we need. I jus loved it.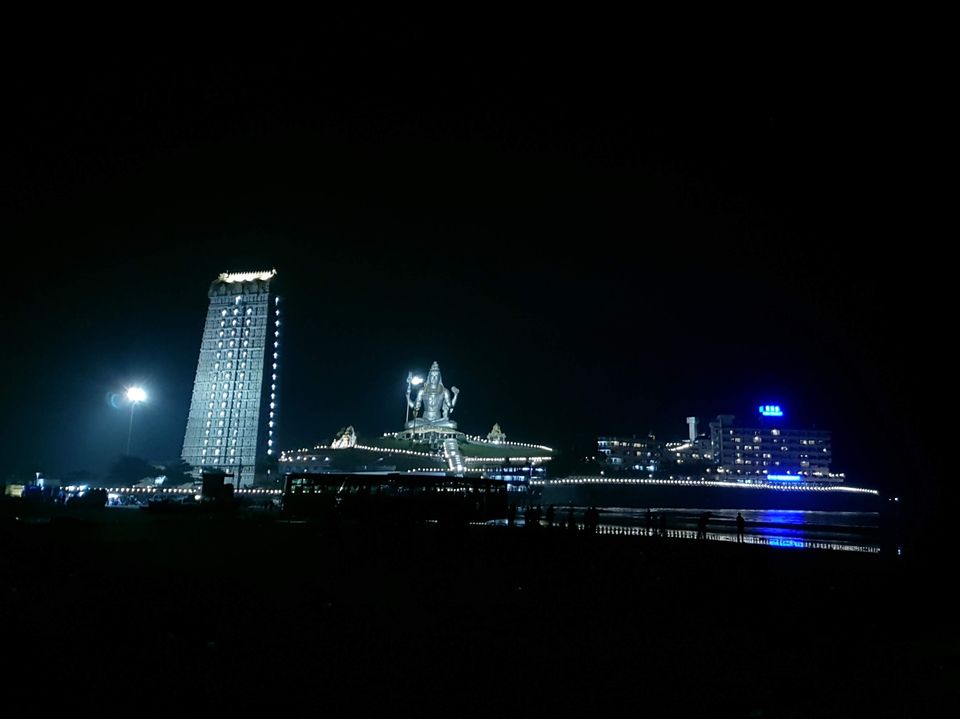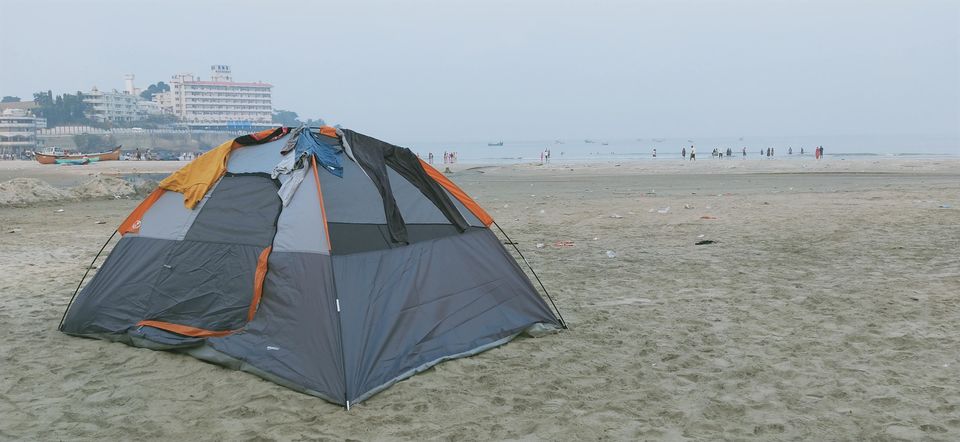 Simply following the trail will help you to reach once beach after the other. But the way from Half moon beach to paradise is not that easy. But once you reach the paradise, you will really feel like paradise(if you stay over there)
Once we reach over there, we had some refreshment. Pitched the tent and left to see the sun set.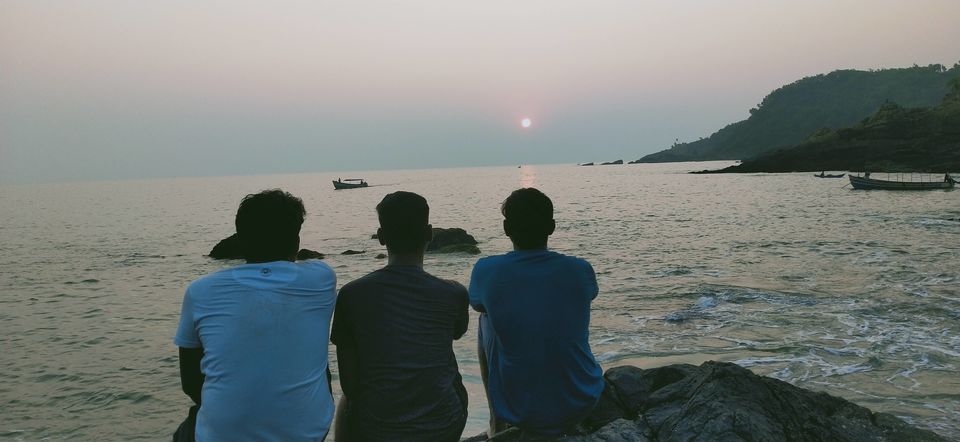 The beach is majorly occupied by foreigners and Hippies. You can find some vendors who sell fruits, snacks and meals as well (But these facilities only available in seasons only i.e, Nov - mar). Some of the groups had camp fire, dancing around, songs, foreigners are playing some musical instruments. We three, had some chat with ourselves and enjoyed the moment.
I just loved the loved view. I spent like one hour being in the same position and watching the beach. After couple of hours,had breakfast and went to enjoy the sea water.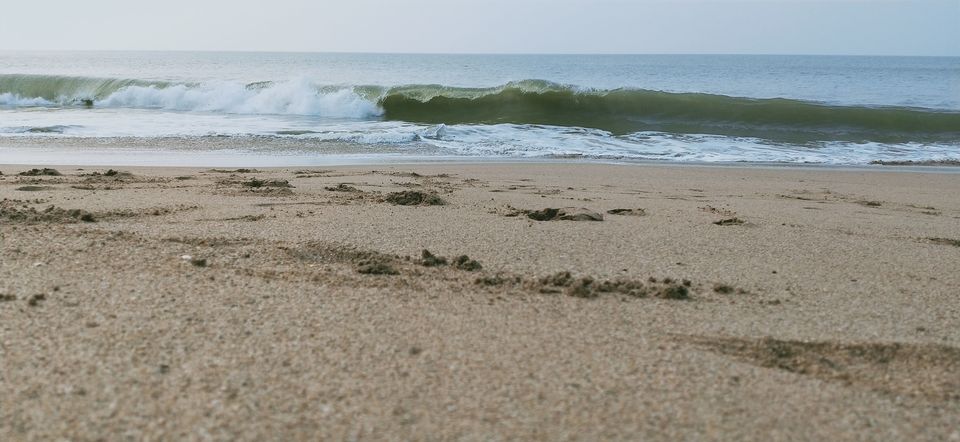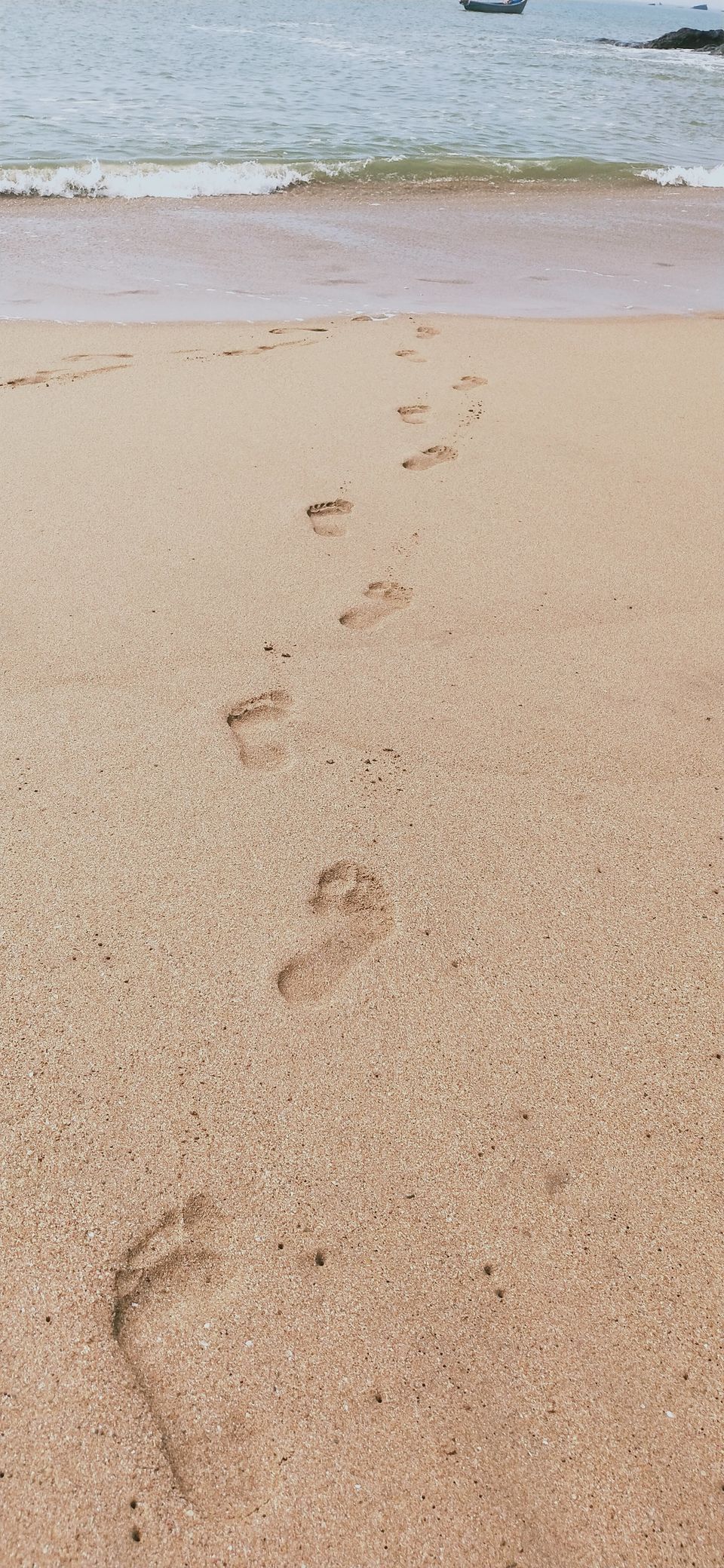 Around 12.30PM we wrapped our tent and left for our room where we kept our luggage. We walked for 30min and reached a place called Belekan. Form there we hired an auto (200/-) to Gokarna Bustop.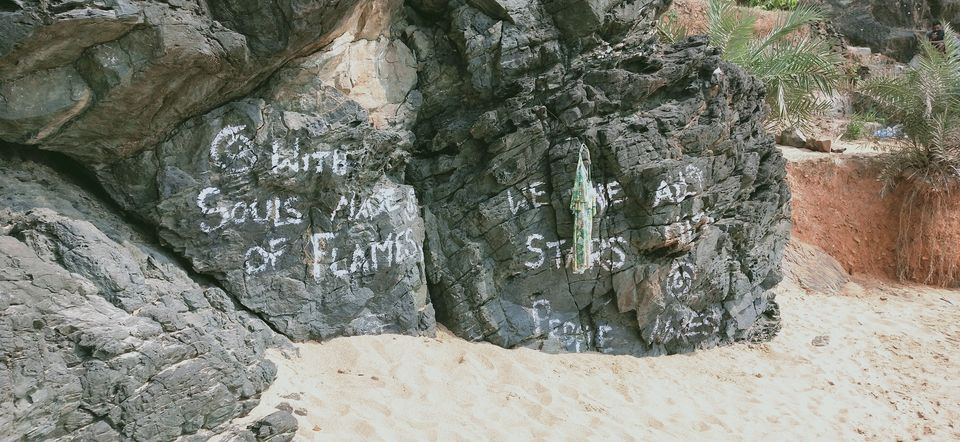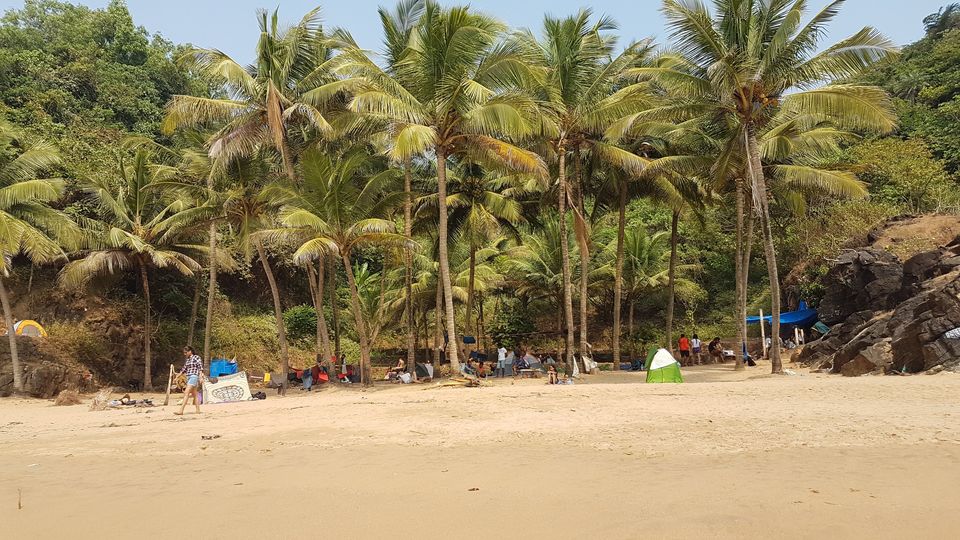 We got fresh and reached Bus stop to catch bus to Hubbali(159/-). Its a 4hr Journey.Once we reach over there, we had our stomach full of food as we skipped our lunch to catch the bus to Hyderbaad(AC sleeper-1200/-)
And here comes the end of the trip with lot of memories to cherish. I never thought this would end up in this way, full of joy, excitement and manymore.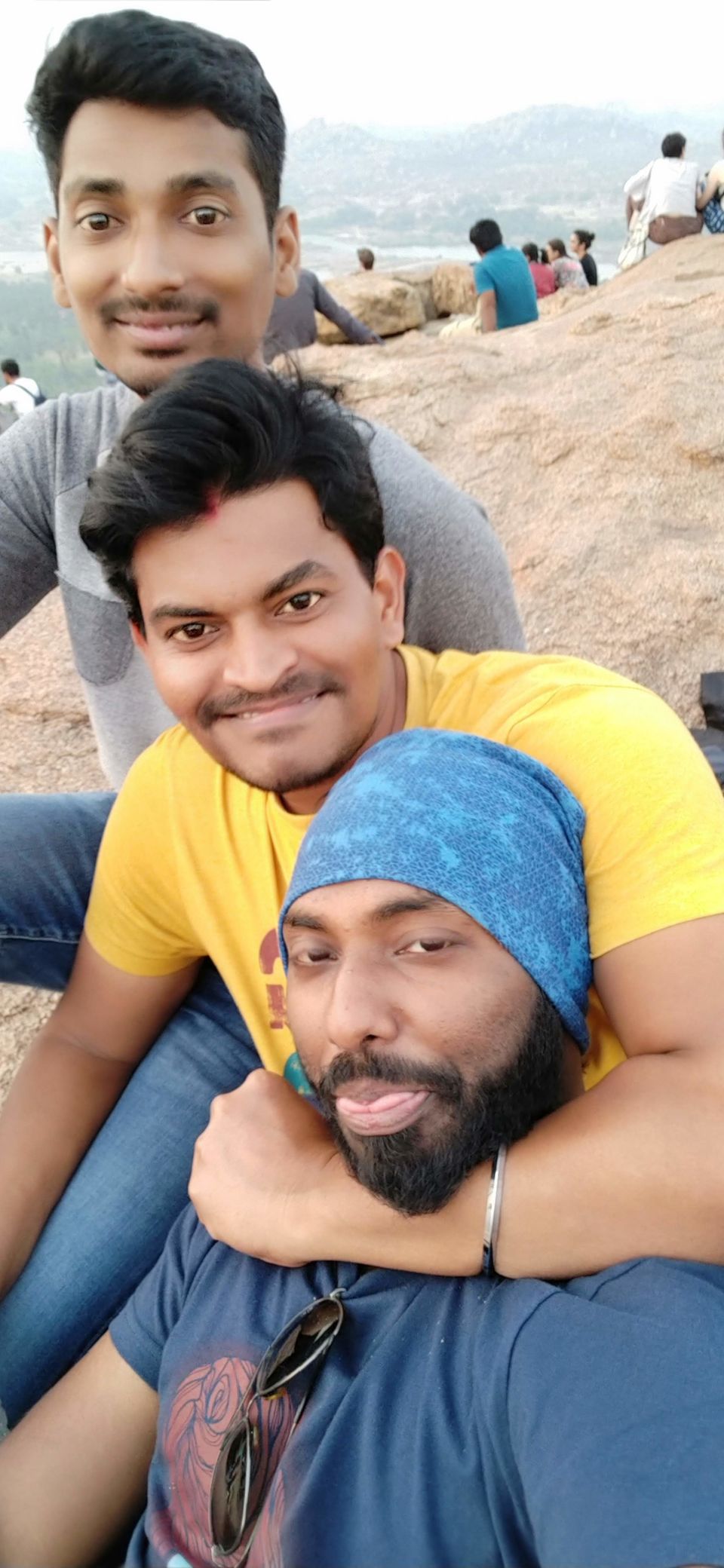 Am here attaching the contacts for Hampi and Gokarna stay for the needy people.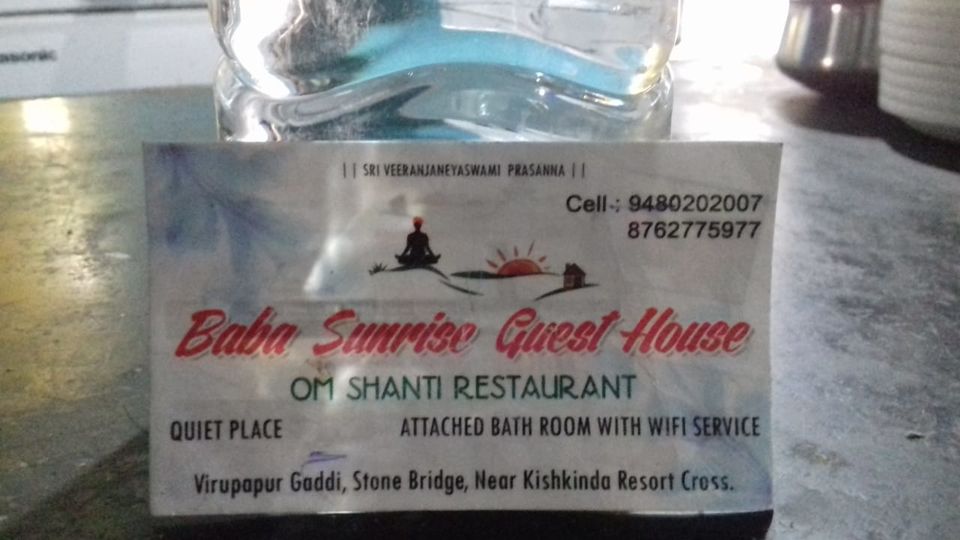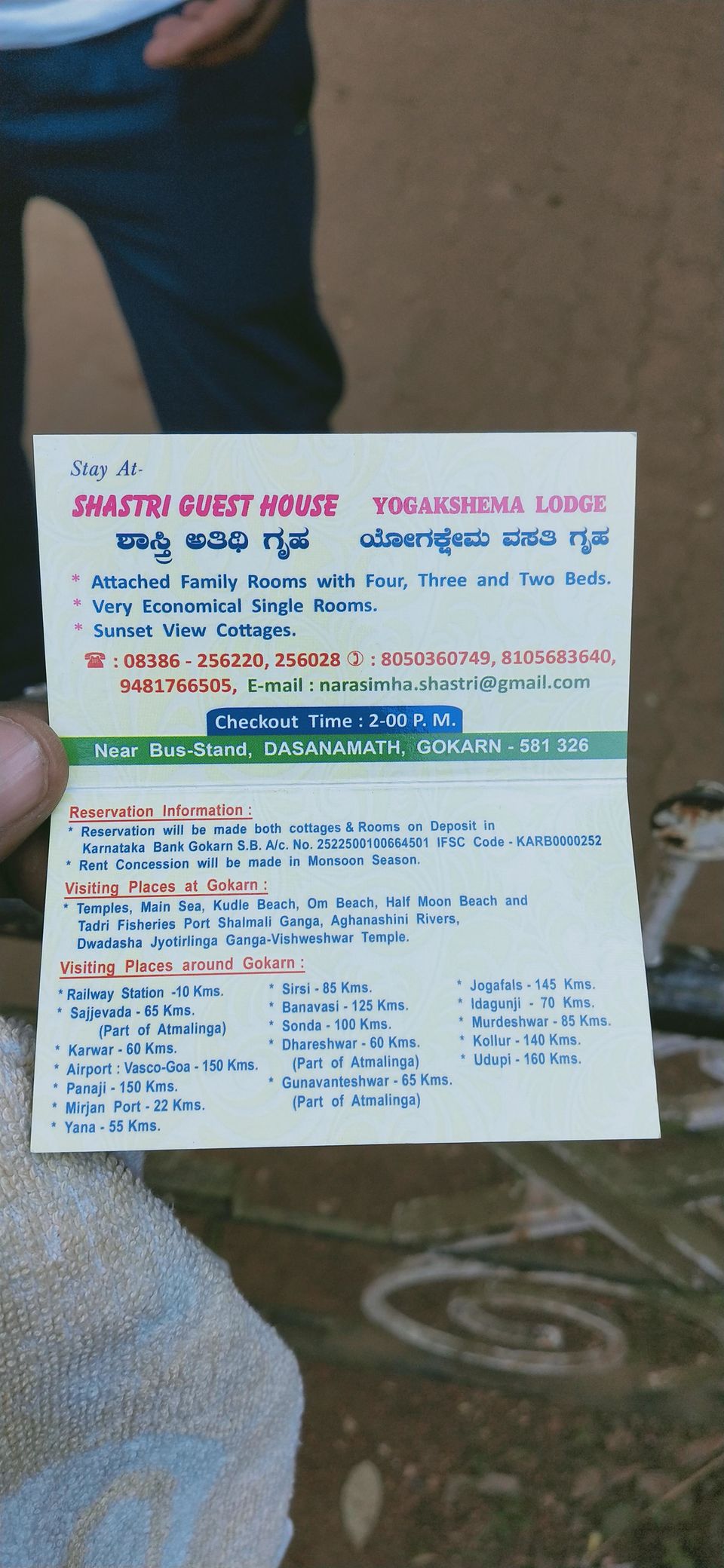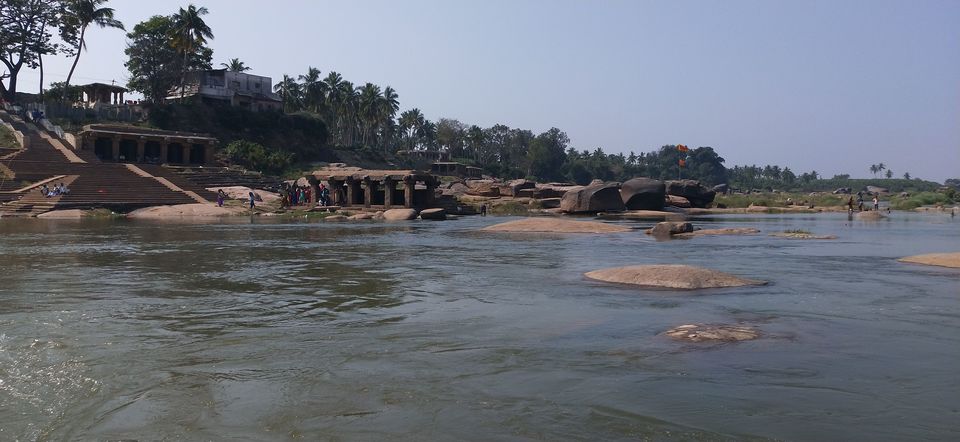 At 5.30AM, we started to trek those boulders to go the top of those hills. But clouds disappointed us :(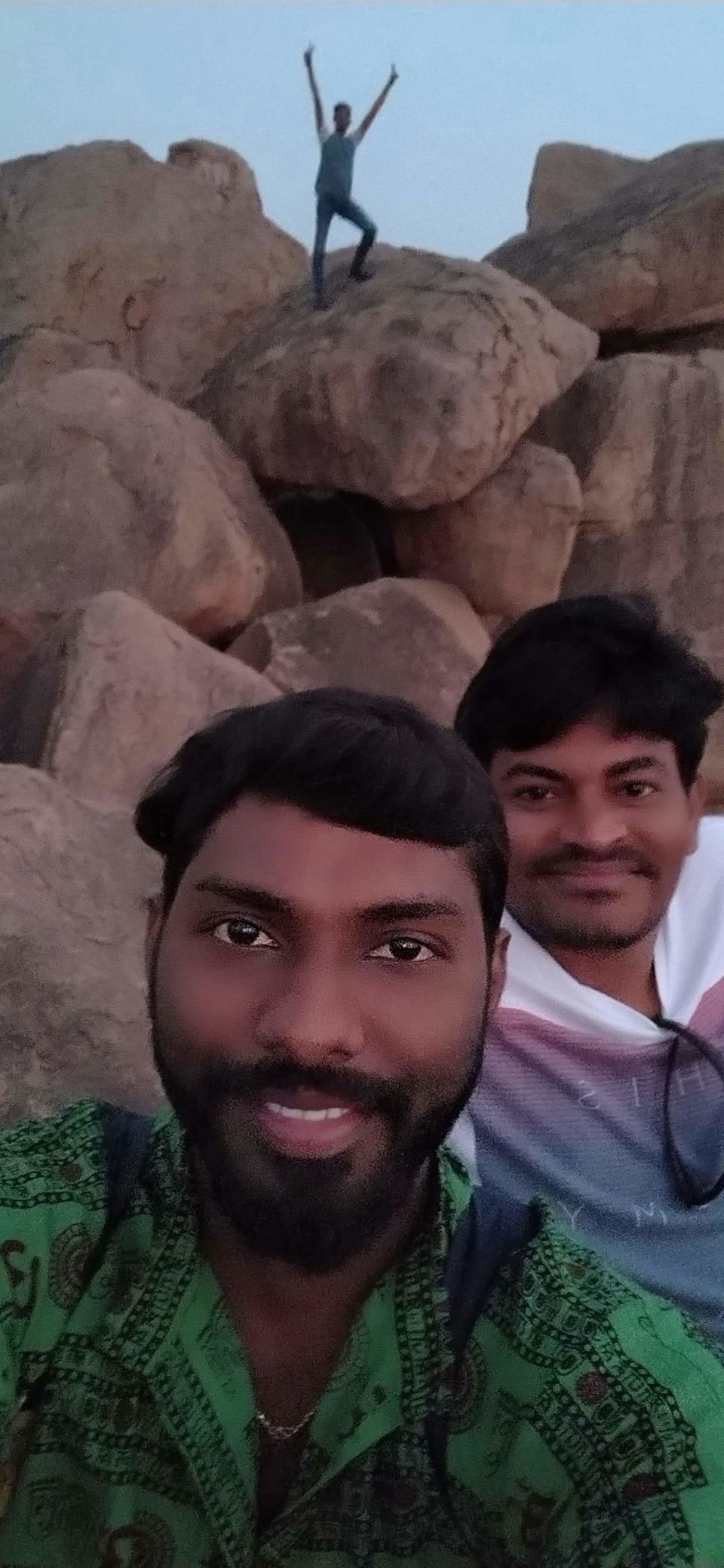 Our main plan in Murudeswar is Scuba (Exciteddd...). We have pre booked our slots with West Coast Adventures for Rs.5500. Our boat started around 8.30AM from the shore to Netrani islands which took around 2hrs to reach over there. Mean while our instructors explained the basic actions, do's and donts as well. The trained us for some time how to equalise the pressure when we go deep into water.
Once we reached the spot, some of the members went to do scuba, we started snorkelling wearing life jackets and mask till we got our chance for scuba.
And the time arrived, got my gear on. With an oxygen cylinder of some 12kgs weight on my back, long fins to my feet, with a mask to my face, I jus flipped into the water from the boat. And then me with my instructor started to the journey into the another world on the same planet. I have seen many colorful fishes..Blue..green..violet..purple.. many more. And some rock formations inside.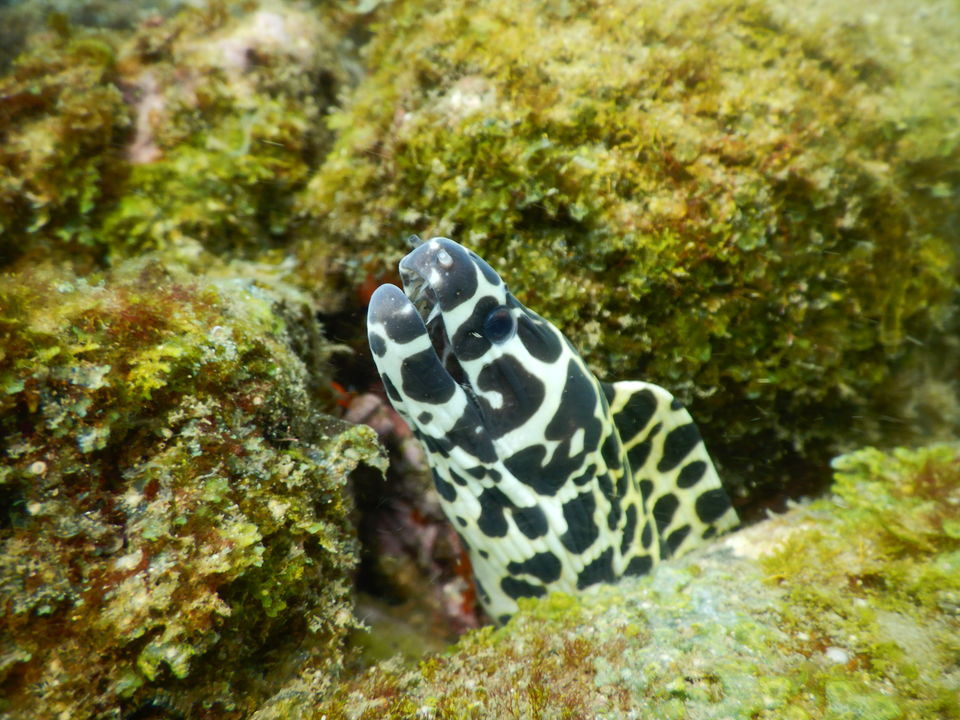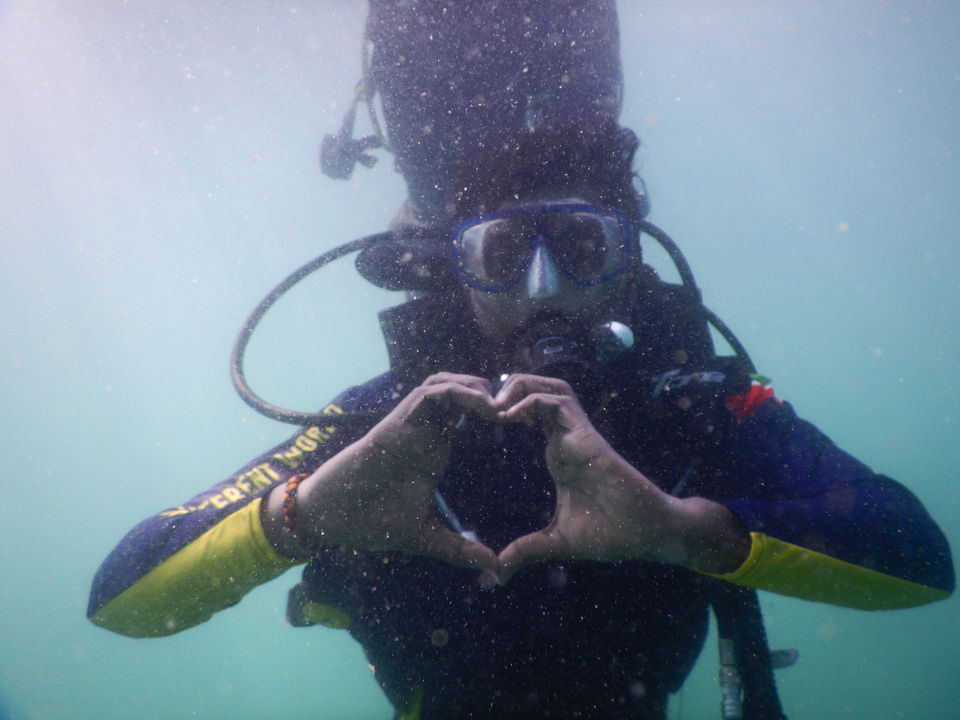 In the morning, we left for Gokarna by train from Murudeswar station, which costed us Rs.25 per head. After 1Hr(I guess 4 stops ) we reached Gokarna Station. By Auto(200/-) we reached Gokarna Bus stand. There we planned to dump our lugguage at a place and leave for beach with a small bag and our darling Tent :D. Then we found Sastry's Guest house. He charged 200 per day for that room.
Started walking to Kudle beach.Took nearly 40min to reach Kudle beach. After having lunch, started our walk cum trek for Paradise beach via Om beach, Half moon beach.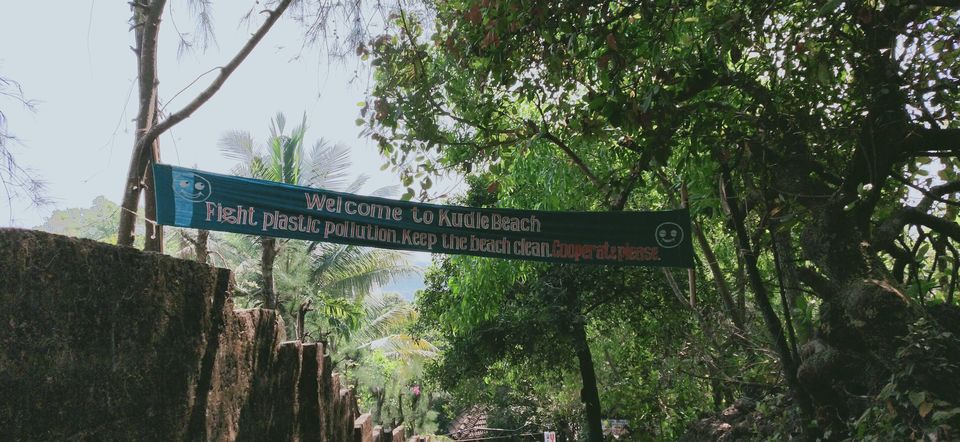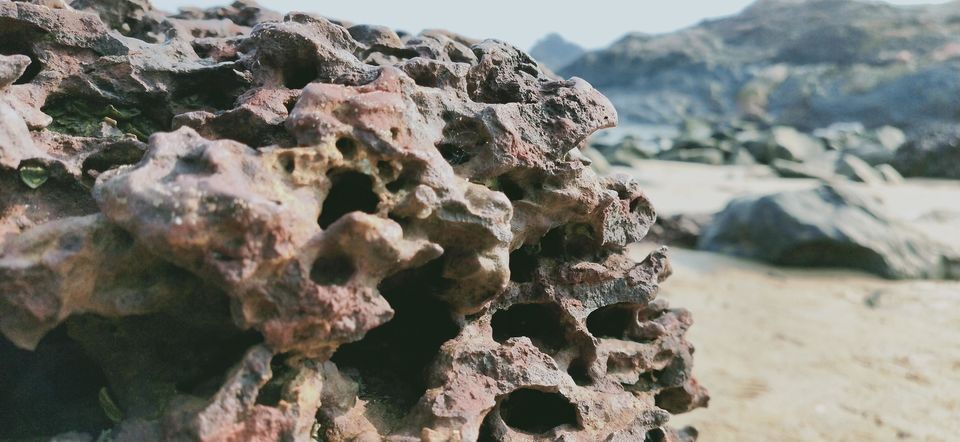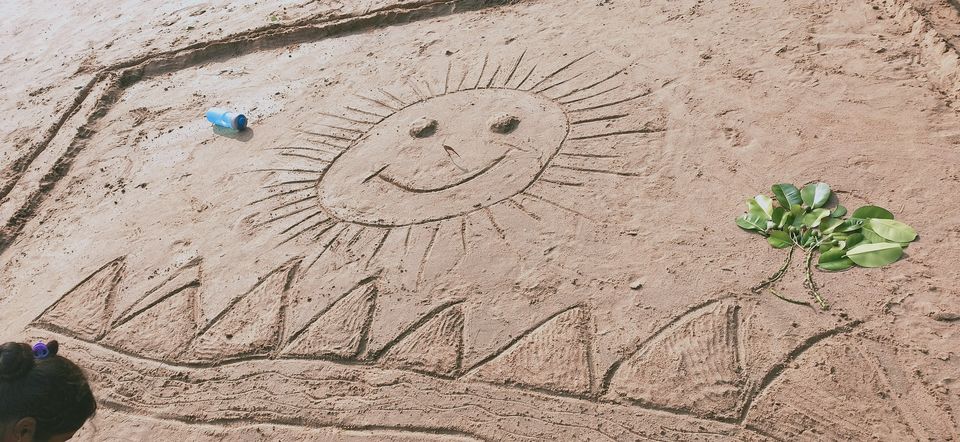 The moment i wake up and open the tent, thats the view i need every day i wake.