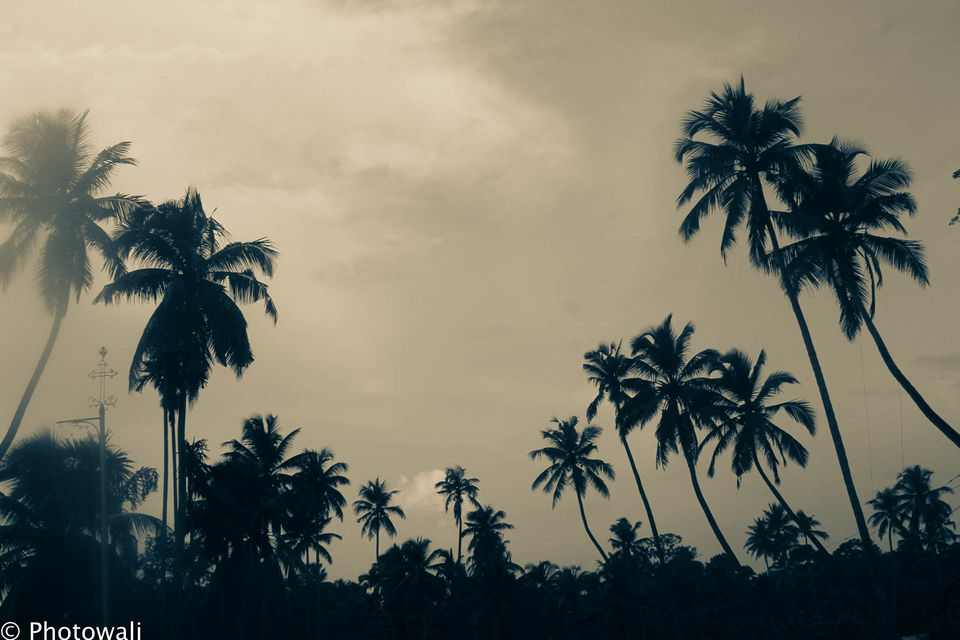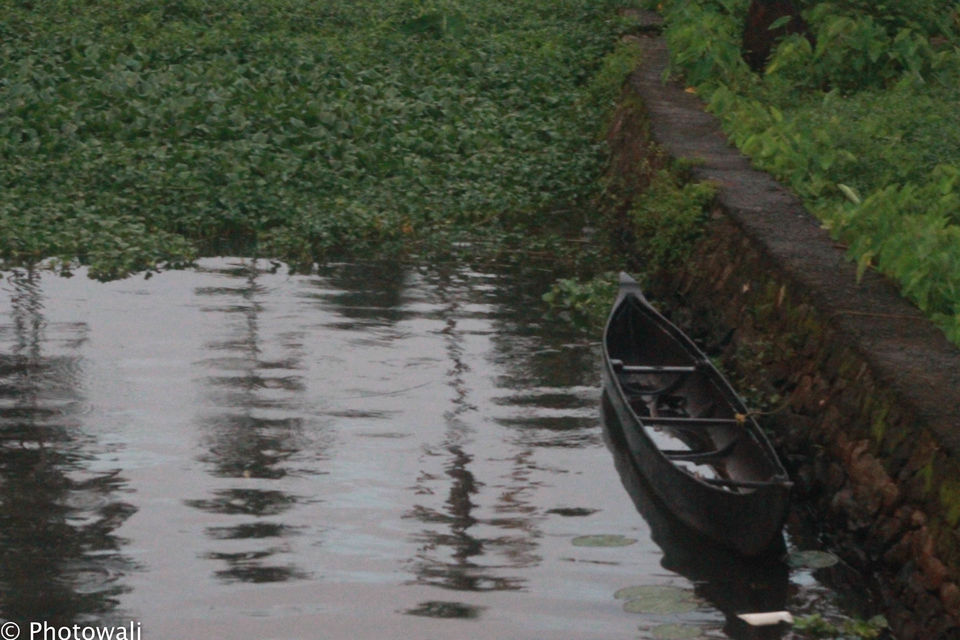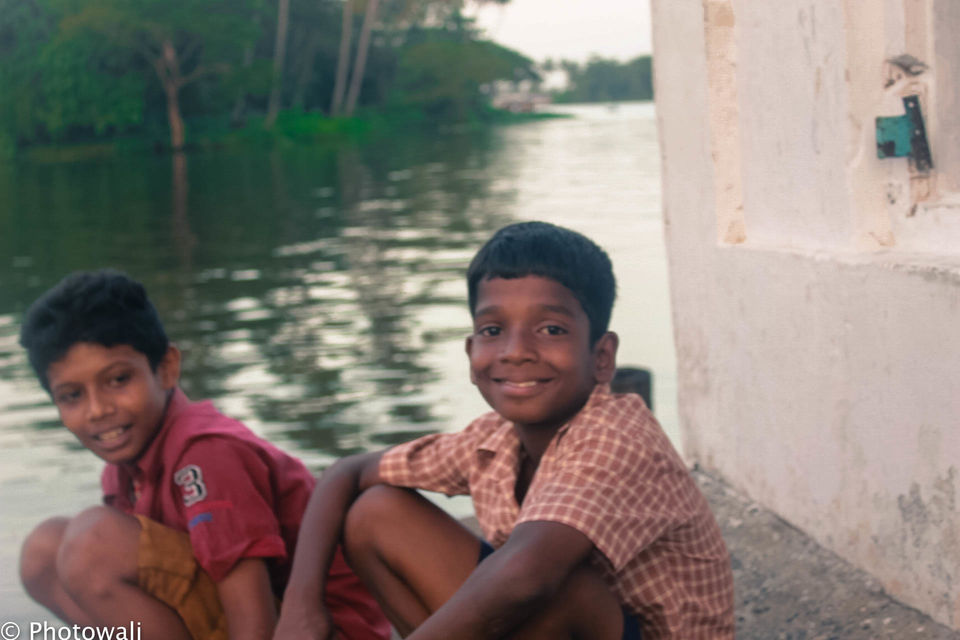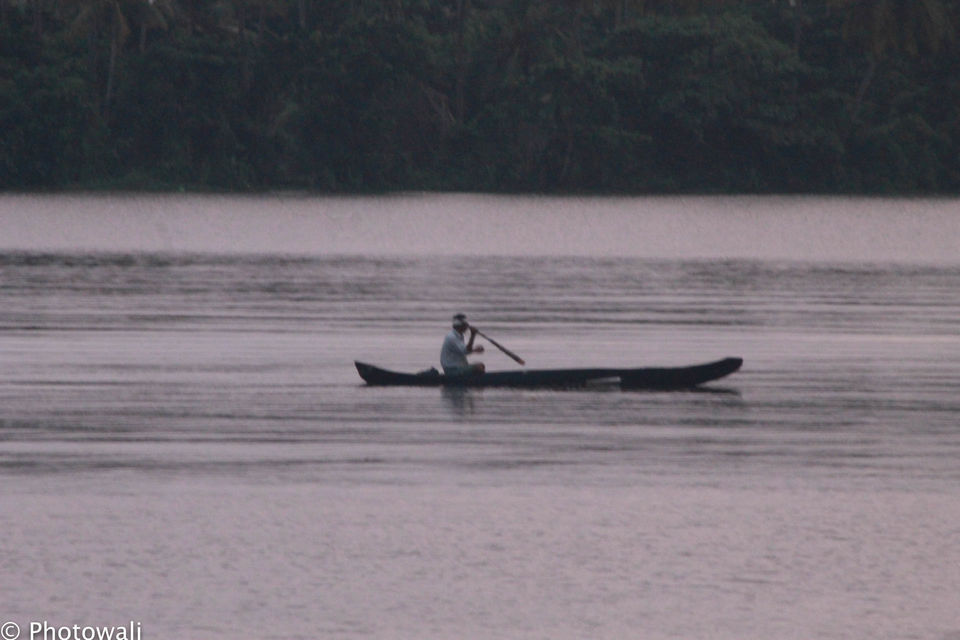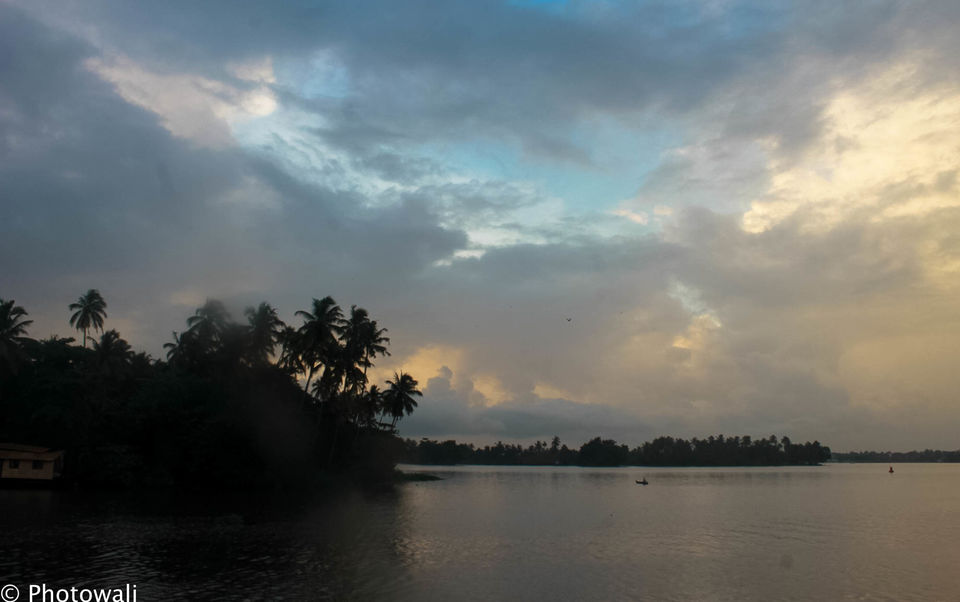 Once again it was one of those random trips and I decided to book my tickets to From Bombay to Kochi and there we were in Allepey or Allapuzzah. 
Getting from Kochi to Allepey can be a task if you haven't done that route . I decided to play safe and book an UBER.  The cabbie accepted my booking, and cheeky as as he was told us that he would drive upto to the border of Kochi and from then on he would charge us to and fro for the strech from Cochin to Allepey which was almost 50 odd kms . Confused we went back to the airport and decided to take an airport which was @ 25 kms - an equally bad deal. 
As determined as I was I booked another UBER and got the cabbie to agree on a fare. And thankfully we weren't overcharged and finally reached Allepey @ INR 1800. Eventful !
While we didn't make use of our time at Allepey , we did take a short walk . 
The best way to explore Allepey however is the true experience of the Shikara - the boating experience . I do the number of a local who can arrange for these bookings just in case . 
I learnt later that there was a lot to explore in Allepey had I taken suggestions from the locals . All in all the experience was mixed .
My top tip for you would be 
B) walk to the beach which I've heard is peaceful 
D) Sunsets by the Jetty .
I also had a chance to go to kumarKam 3 hours drive from Allepey and INR 1200 by cab - which is not a bad deal. 
A day houseboat in kumarKam made up for some great village shots and a walk into a village . 
Note: for all you people who's travel fix is a couple of beers, this may be a kind of a challenge.
You have 2 options: Government shops which have 200 lungi clad men waiting in a bee-line as soon as the sun sets. Again at these shops you will get the strongest beers because there is no concept of 'Mild".
The other option is dingy beer/wine shops where strong beer or cheap wine can be procured at a premium which is double the cost.