PS: This article was originally published on memorycarver.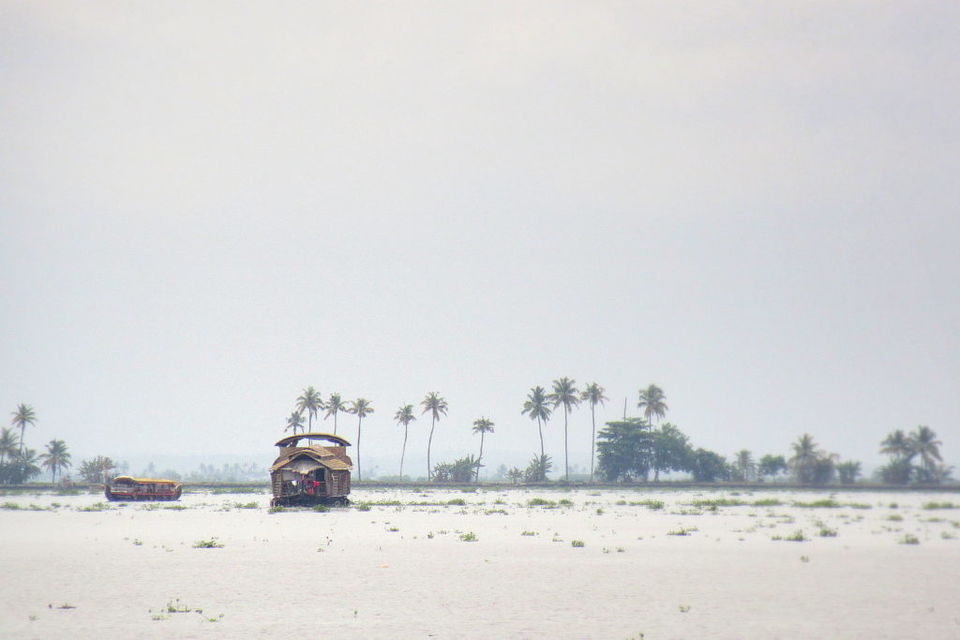 Pairing up with one of the oldest and reliable tour agencies, Bethel Tours, we prearranged our pick-up location at the Punnamada Boat Jetty. To know more about Bethel Tours- http://www.betheltours.co.in/ .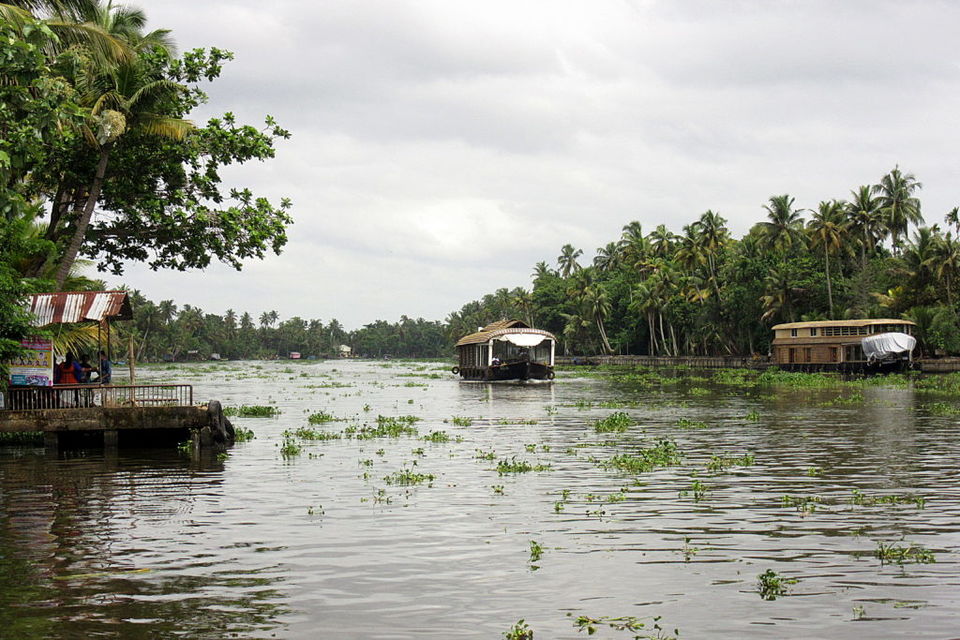 The part of Vembanad Lake flowing in and out of Kuttanad is the Punnamada Kayal, attractively embellishing her land, making it an amazing visual treat. There are different routes that can be taken for the trip, some of which are mentioned here: https://www.alleppeyhouseboatclub.com/top-20-alleppey-houseboat-cruise-routes/
Even though all routes are known to be equally pretty… pretty with a capital P! you might want rummage through different websites or even talk to your tour planner before choosing the ride. Or maybe you could just let them plan it for you as we did- Punnamada, Kainakary, R-block ( I do not remember the whole list, I know… bad blogger right!! The panorama was so good that I forgot my duty calls!!).
FACT FILE
 Nearest airport to Punnamada Jetty :
              Cochin International Airport - 47kms
 Nearest railways to Punnamada Jetty:
              Alappuzha Railway Station (around 8km), Cherthala Railway station (around 23km)
Things to do at alappuzha:
              If it is not the boathouse ride that you want, there are variety of other options to choose from, like- a visit to Ravi Karunakaran Museum, Krishnapuram Palace, take a kayaking tour on the backwaters, or may be go for a stroll along the shores of Alleppey/Mararikulam beach. The place is also crammed with old temples and churches.
PACKAGES
We chose a one-day package (though there are different packages available, we felt this one was more than sufficient for a day off with relatives). The boat was scheduled to leave at 12 noon from the Jetty and was to be back by 5 pm. The timing for a two day package is as follows: starts at 12 noon, halts for the night at some place by 5/6 pm and back to the jetty by 9 am the next morning.
BOATS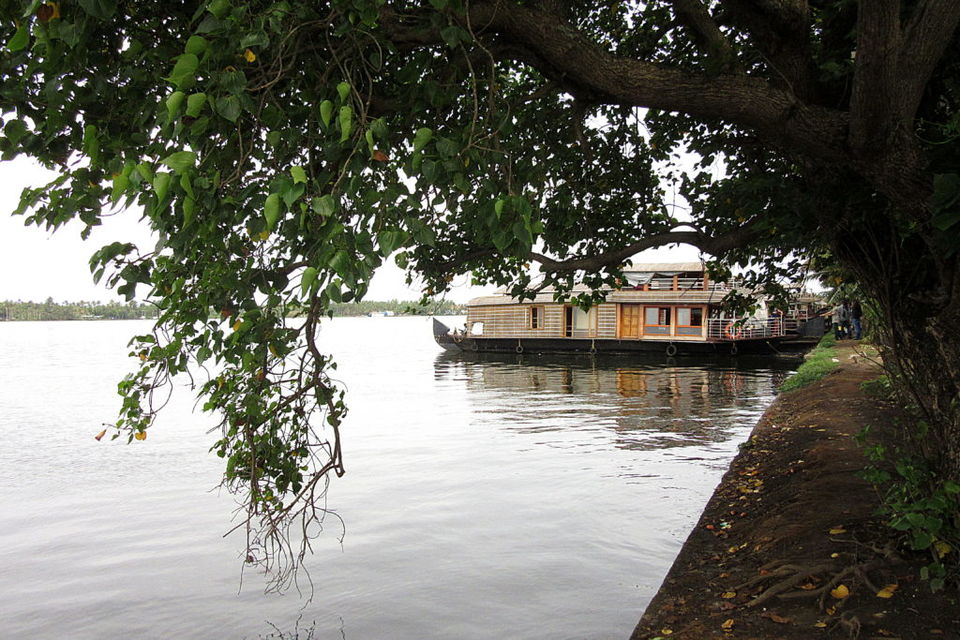 One can avail for first class, deluxe or budget class boats. Shikara boats or canoes are also available.
OUR CRUISE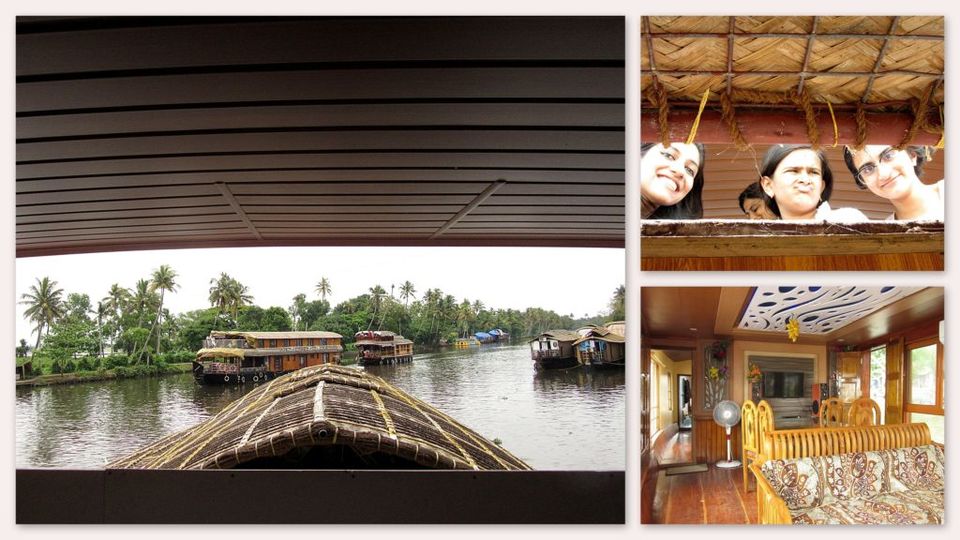 Roving my cam lens around in search of a good scene I could capture, was when our boat arrived, it was 12'o noon and we were finally on the cruise.
We had hired a double deck boat which comes with a dining cum sitting area, a bedroom (provided with an air conditioner which is allowed to be put on after 6 pm) with an attached bath, a kitchen and of course the top deck where all the ladies cosied up for their "gupshup"!!
From our guide, Mr.Vinod, I learnt that our first stop would be at a small stretch of land, sort of a dorp, naduthuruth (I couldn't actually locate this on g-maps later! ), where I was told I could spot some paddy fields- June is the time when most part of the field is completely filled with water. I was also enlightened about the " naalu maasam kappa" - how the farmers here harvest tapioca in just four months, just before the clouds begin to pour!  
It is when we made this stop that the decision was made to add tiger prawns to our lunch menu.
Lunch was served with much excitement:
MENU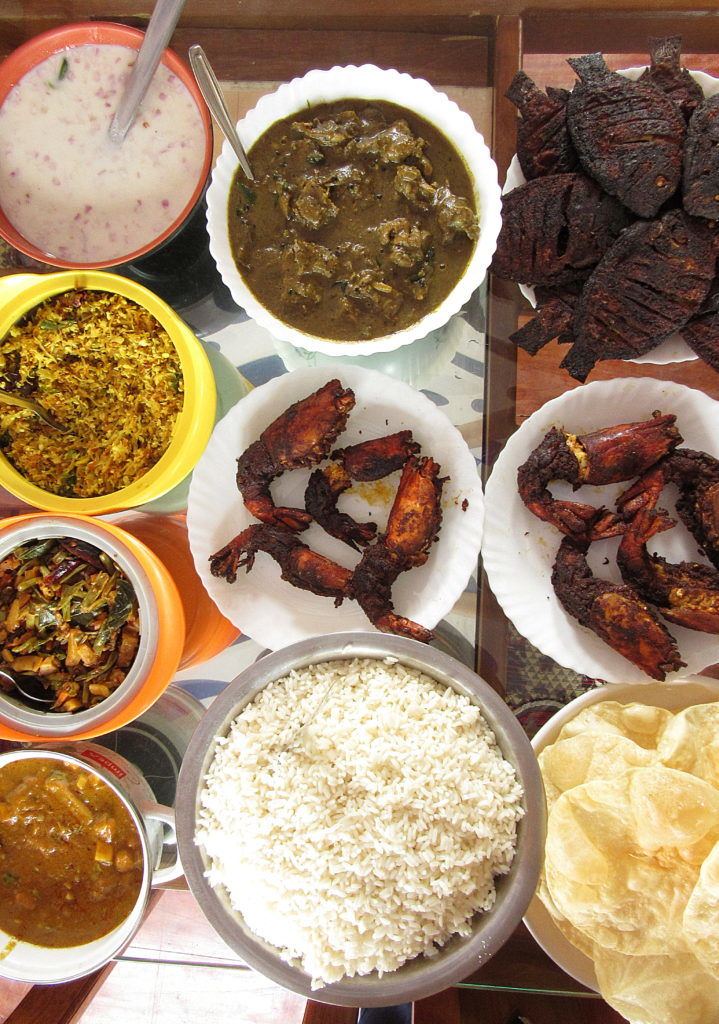 We had the option of choosing between plain rice and biriyani.
    Veg- Sambar, thoran, salad, and paneer
     Non-veg- Duck, fish fry, and tiger prawns
After about an hour of hitching and exploring we started back, wading through narrower channels, quite calm and serene with paddy fields on either side, through R-Block, where land is below the sea level (about 2m), the Nehru boat race point and back to Punnamada Jetty.