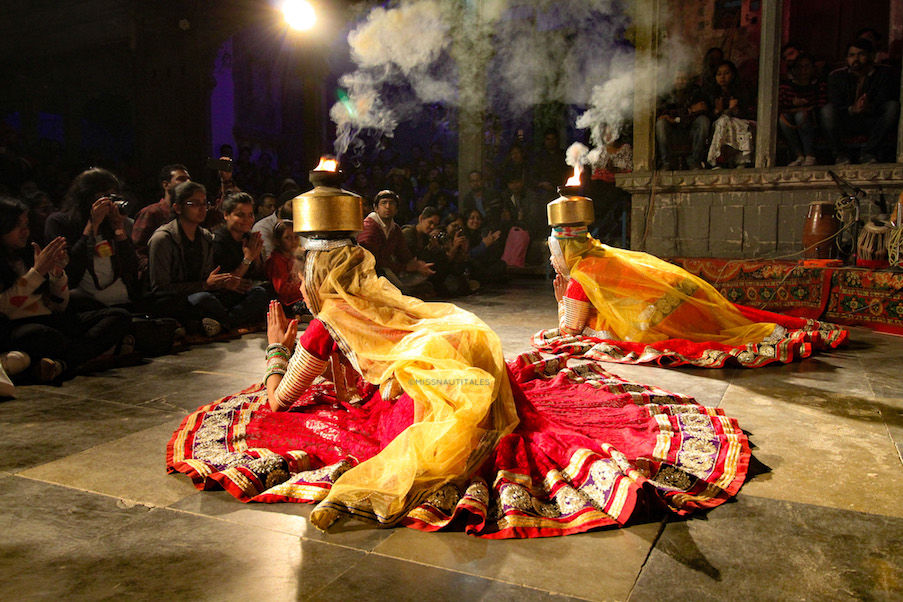 If there is one attraction not to be missed at Udaipur, it has to be Bagore Ki Haweli. Read up the entire story on my travel blog Miss Nauti Tales
This 18th century mansion sits right on the waterfront of Lake Pichola with stunning sunset views of the Taj Palace.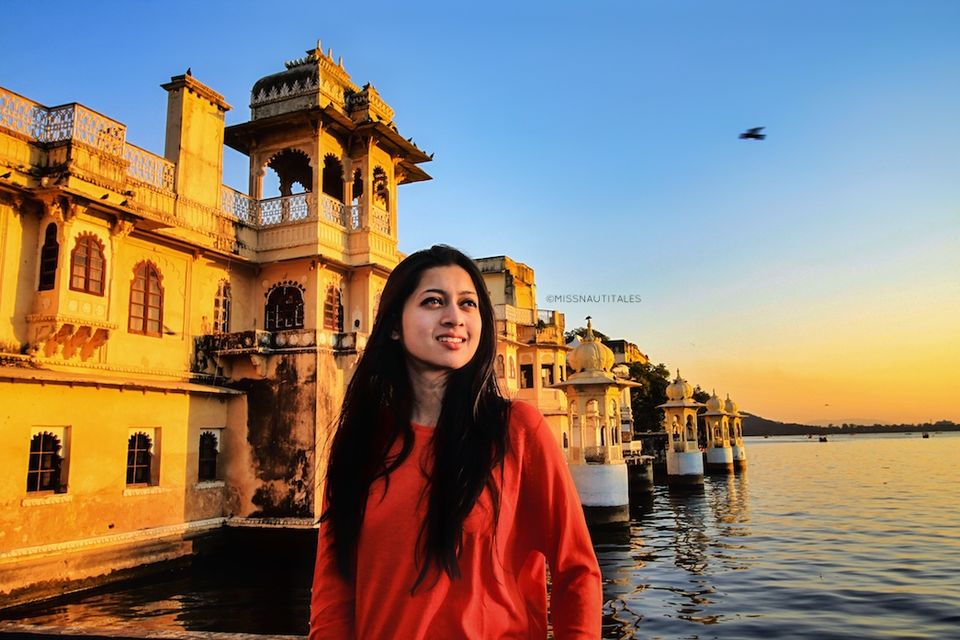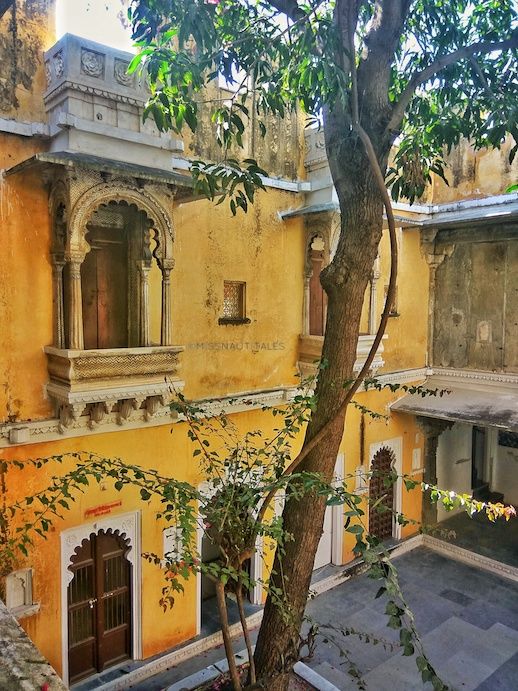 Probably the most beautiful wall I have seen in the entire city, this courtyard is nothing less than magical. With 138 rooms in all in this haweli, it's easy to lose track of time.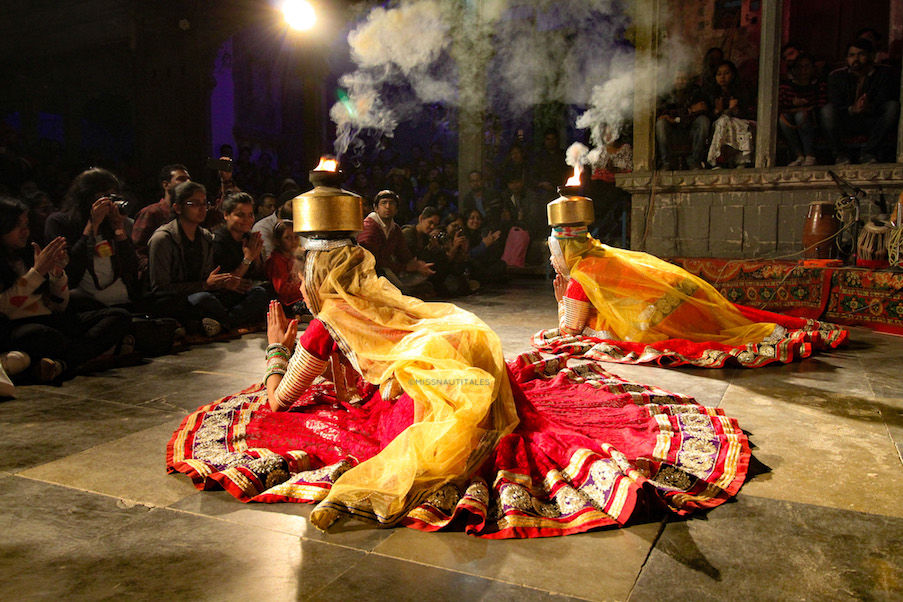 Dharohar - the evening entertainment program is something you must do once. Tickets get sold out within minutes, so preferably come early evening to fetch them.
This hour long program includes 7 folk dances from different parts of Rajasthan including a puppet show. The showstopper is a 71 year old doing the extremely difficult dance of carrying close to nine matkas and dancing with it.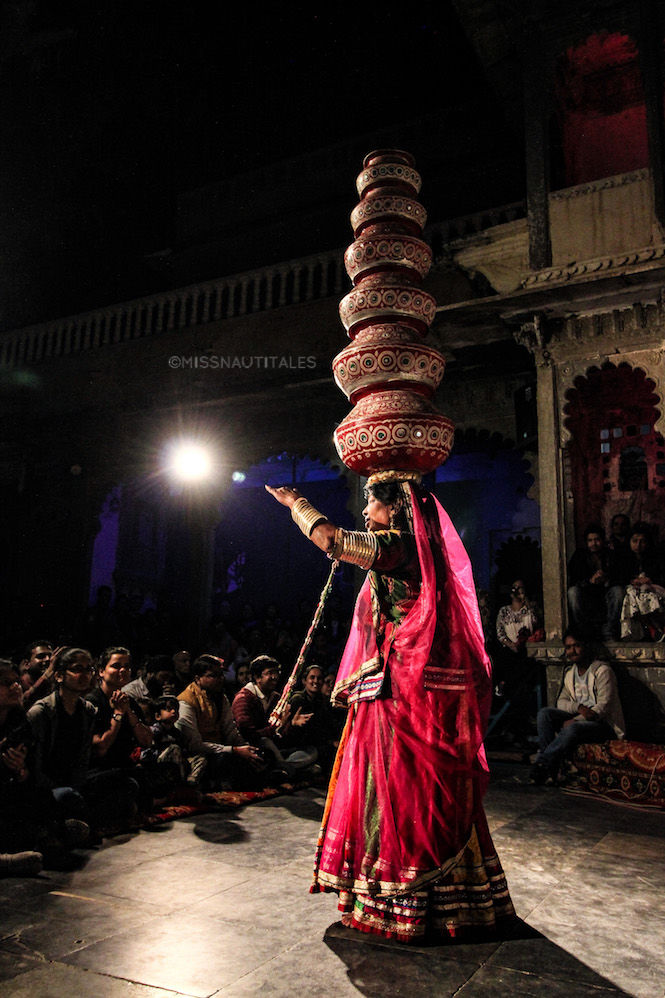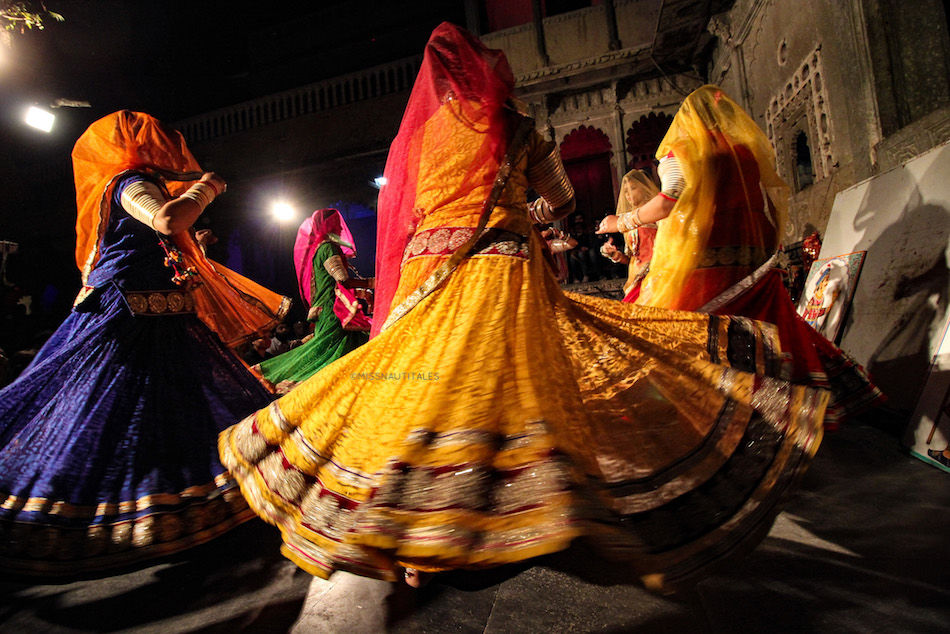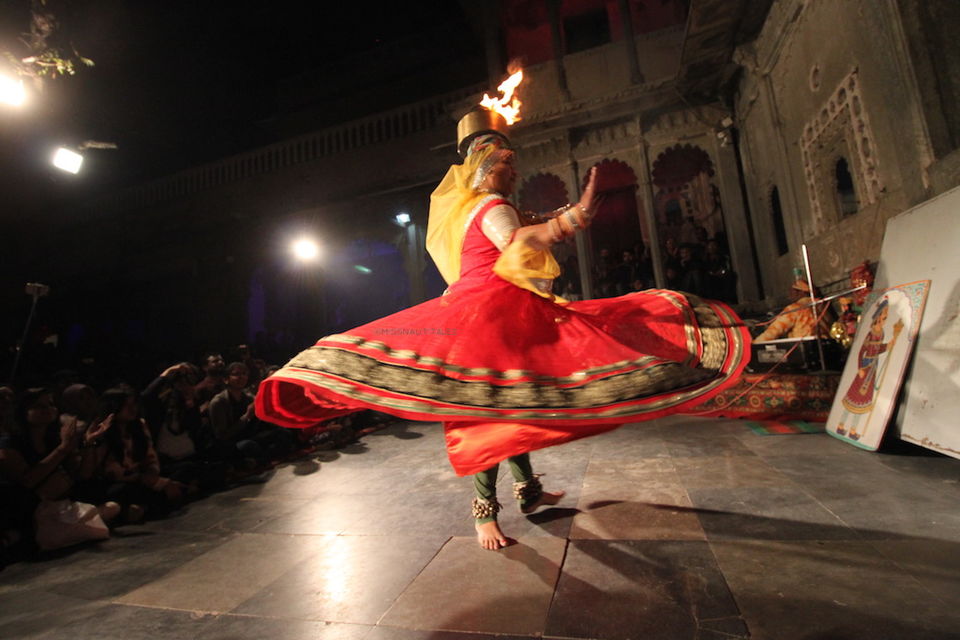 Author of MissNautiTales, I have a travel and lifestyle blog. I am a budget traveller, so if you are looking for some really cool ideas for your next holiday, don't forget to visit my blog !