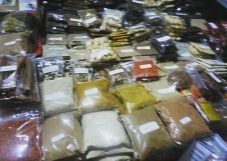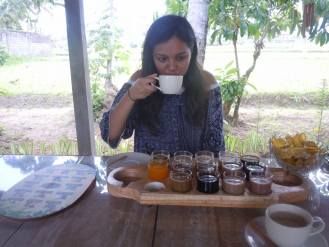 There's just something about the word BALI in itself that will make you want to drop everything and head there. And I've got to say, there are a hundred legit reasons as to why you should. Hints of rich culture can be found everywhere. From tropical beach and a surfer's paradise, the landscape shifts to lush and green jungles- paradise for nature lovers, numerous places devoted to the art and lifestyle of Yoga, Bali totally lives up to the hype. I spent about 9 days backpacking over the beautiful island and here's my dose on living it up in Bali -
General
The number of days that one should spend in Bali is of course dependent on the kind of vacation one wants. If you just want to do a hop stop tour and cover everything, then 4-6 days is enough. If you want to really experience the place and the culture then a minimum of 2 weeks is a must. If you want to relax and just kick back but also cover the important places, a week to 10 days is good. But almost every tourist you meet there has been there in Bali for at least a month, and their usual answer to the question of "How long do you plan to stay " is - "When we run out of money". I did feel quite out of place sometimes when i interacted with other backpackers because i was only there for 9 odd days and they pretty much didn't get the idea behind being in Bali for anything less than a month!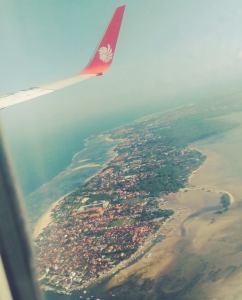 Indians don't require a visa to enter Indonesia if they intend on staying for a period of 30 to 60 days. One just needs a passport that gets stamped at the entry and exit. There is no additional fees or money to pay before entering or while exiting. The currency used in Bali is the Indonesian Rupiah (IDR). There are money exchange booths everywhere so getting money exchanged from USD to IDR won't be a problem.Bali isn't too expensive either, the basic needs - water,food,etc have more or less the same value as it is in India. There are 24*7 shops at every street and corner to help you out with anything that you could possibly need. The people of Bali was the warmest, kindest and the friendliest folks you can come across. They are always willing to help you out. Not everyone knows English, but they understand it enough to help you out with directions,etc.
Best time to visit I'd say June to November. I had gone during October and the weather was perfect, it was sunny enough on the coast to make you feel at a beach and get a good tan, and cloudy and breezy enough up north to help you enjoy the walks in the lush paddy fields. December onward, the monsoon completely reins in. Though if you talk to the locals, they describe the weather as "unpredictable" so you might go in the right season but witness rainfall if you aren't in luck. Always carry an umbrella with you.
Getting Around
I didn't face much of a problem managing transportation. The most convenient and fastest way to escape the traffic to your best is to rent a Scooter. Or you could rent a motorbike (the "Bali" way) as it's very cheap. Uber is available in Denpasar and you might be able to find it in areas of Kuta as well, but the drivers don't always go by the fixed price and will try to argue and bargain with you. You can also use the GO-JEK app for an Uber-type service on a motorbike. I didn't use the GoJek in Bali, but I have used the service in Jakarta and it's pretty convenient and cheap.
Food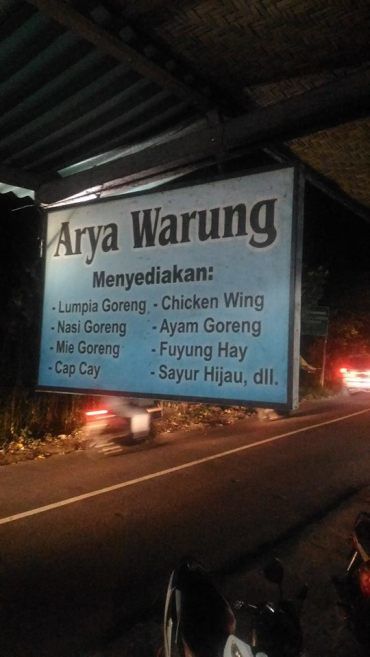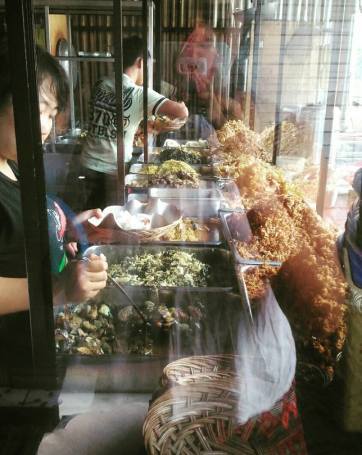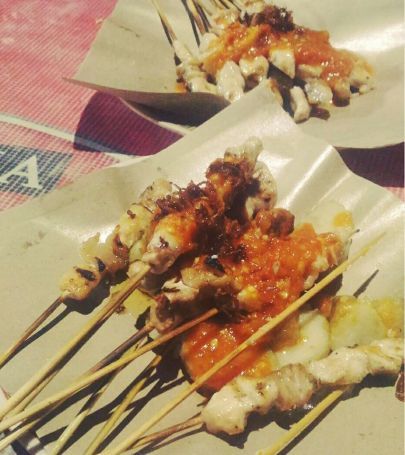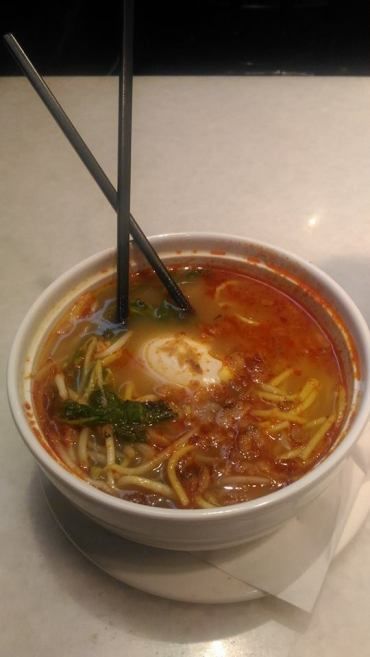 Local food is extremely cheap. Unlike the other South East Asian countries, Bali has a lot of variety when it comes to vegetarian food as well, especially in Ubud. There are options available at your "Warungs" ( local food stalls) and the food is usually good .I've had food as low as 12,000 IDR at the warungs. Western food is a bit more expensive but affordable at cafes at around 120,000 IDR. And there's no upper limit on that, depending on where you go. I personally love the local Indonesian food so I was practically jumping from one warung to another to try out everything I could. As a non-vegetarian, I'd recommend you to try the Suckling Pig while you're in Ubud, and the "Satays" are a local favorite so give them a try as well. FYI- Indonesian food is quite spicy.
Accommodation Despite being an island, Bali is not as expensive as one would expect. I found accommodation options to be much cheaper than what I found in other south asian countries. I'm a budget backpacker, so I heavily rely on Couchsurfing and Airbnb. There are quite a number of people who can host you via couch surfing in Bali , but make sure you go through all the reviews before you send out requests as it carries a risk of its own. Bali is a paradise filled with beautiful Airbnb villas offering views of the forests and infinity pools . Depending on your budget, you can find a decent Airbnb place for anything between 200,000 IDR to 400,000 IDR per night and beautiful villas to rent above that band. There are lots of Hostels as well where you can put up and it'll cost around 135,000 IDR per night.Bookings.com has plenty of deals every day and if you're lucky enough you can get a good accommodation at a hotel for as low as 1200-1500 INR per night if you keep a watch on the deals.
Places of Interest -
Ubud – is the heart of Bali. It's culturally and spiritually enlightening and is the countryside of Bali. It also shows you the Indonesia that you never thought could be, by exposing you the rustic countryside landscape of Bali where the volcanoes stand. It's also the Yoga Hub, and rightly so, it's a place that will zen you out the moment you step into it. 2 days is enough to cover all the places in and around Ubud, but honestly stay for a week at least to really soak yourself in the culture and ambience of Ubud.
Enter a caption
South Bali – Kuta is to Bali what Koh Samui is to Thailand. Partying, shopping and having a wild time. There are some great beaches along the coastline of Bali though they are pretty crowded with tourists. Its home to some of the world's most classic surf breaks. Every second person you see in Kuta has a surf board on them. There are a lot of surf schools on the beaches offering lessons in every category. A reasonably priced lesson can cost you up to 250,000 IDR whereas a 3-4 day surf camp can cost you about 1,500,000 IDR.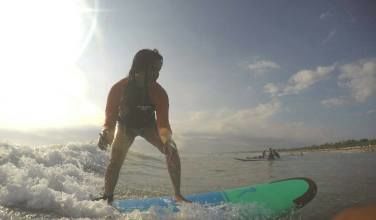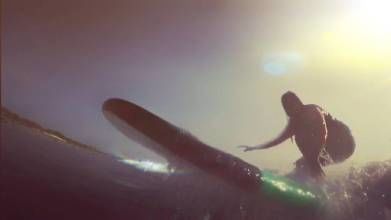 If you want to explore South Bali, it's best to stay put in Kuta or Jimbaran and explore from there. It's easy to drive around to the beaches in your scooter.
If you just want to surf and have a laid back time then Canggu is the place to be.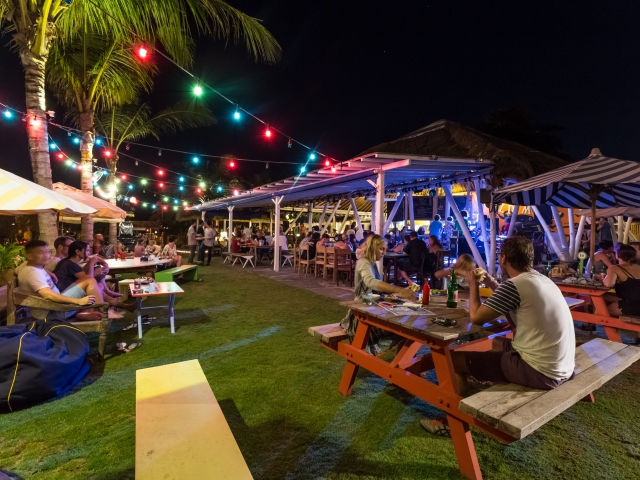 Nusa Lembongan – Located right off the coast of Bali, if you aren't into the craziness of Kuta, this serves as a better alternative. The surfing, diving and snorkeling is really good and much cheaper than what it costs in the mainland. It's less crowded as compared to Kuta and other areas in South Bali.
If you have 2-3 days, it's a good option to go to the Gili Islands as well. 3 white sand beaches with coconut trees everywhere and low lying swings in the water make it the picture perfect getaway from the hustle and bustle of Bali. Fast boat services are the quickest and most direct way to travel to the Gili Islands from Bali
10 THINGS TO DO in BALI!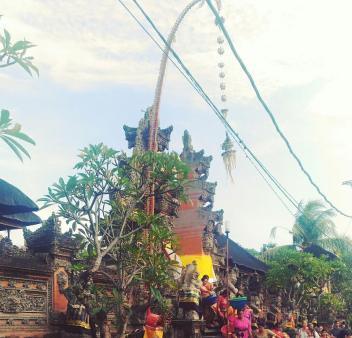 1) Visit the Temples- Bali is covered in Hindu Temples and there's no reason you should miss out on visiting one. If possible try to catch the Kecak Dance at the Uluwatu temple. There's a spectacular sunset to catch at every temple, one of the best being at the Tanah Lot . A lot of people also end up going to the Pura Tirta Empul, the Temple of the Holy Water for a spiritual cleanse.2) SURF- You can't be in Bali and not give surfing a try. Home to the best surf spots in the world, surfing in Bali is an adventure in itself! Kuta, Canggu, Jimbaran - You are spoilt for choices. I surfed for 5 days straight while I was in South Bali and since then have been wishing I could do it forever (sigh).
2) SURF- You can't be in Bali and not give surfing a try. Home to the best surf spots in the world, surfing in Bali is an adventure in itself! Kuta, Canggu, Jimbaran – You are spoilt for choices. I surfed for 5 days straight while I was in South Bali and since then have been wishing I could do it forever (sigh)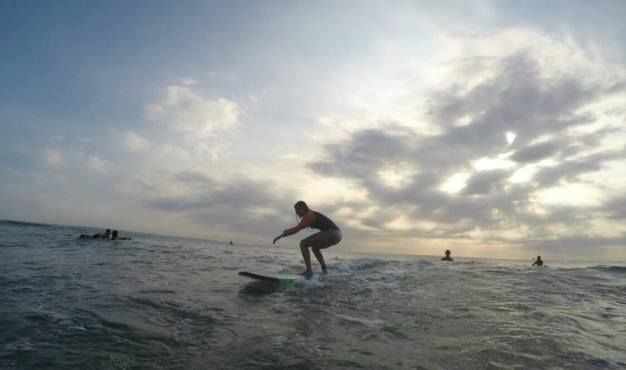 3) Experience Balinese Food and Cooking - It's not just learning how to make food, but it's an authentic cultural experience and a treat for all your senses to take a traditional Balinese cooking class. Ubud is filled with cafes offering classes. Indulge your taste buds in some classic dishes.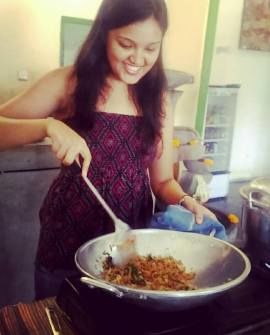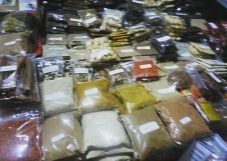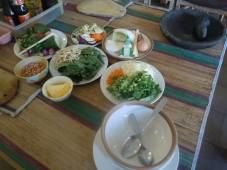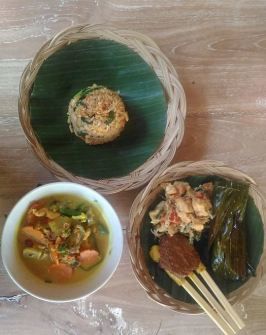 4) Hike a volcano- I hiked the Mt. Batur volcano and caught the sunrise at 5 am and nothing felt as rewarding as it did when I was on the peak. There are many travel agencies that offer the sunrise hike to the top. They provide you with a guide and usually you end up doing it in a group of 6-7 people.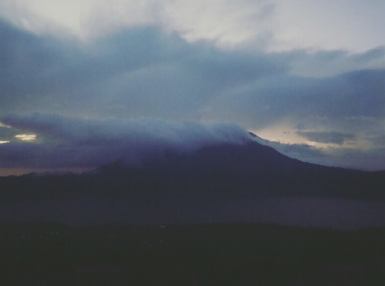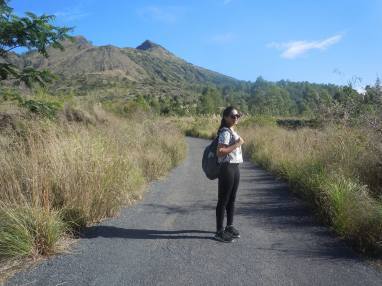 5) Try Yoga - and try it in Ubud. I highly recommend the Yoga Barn in Ubud. Stretch the body, clear your mind and soak in the stunning scenery while practicing yoga in multiple styles. They offer community classes as well as drop ins. And apart from the Yoga Barn there are plenty of studios in Ubud that offer drop ins and yoga camps as well.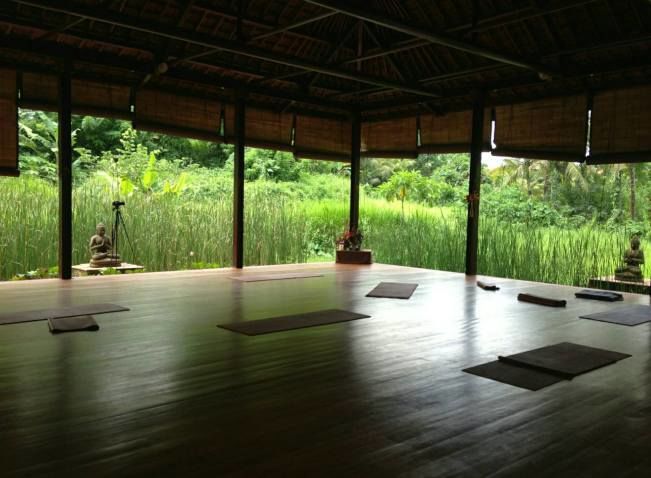 6) Chill out at a beach club- There's no dearth of bars situated right by the ocean offering spectacular views of the sunset and beautiful cocktails to sip on. If you have money to splurge you can head to Seminyak for the quintessential Balinese bars and your alcohol fix or stay put in Kuta and Jimbaran and attend a nice sundowner. Old mans at Canggu, Potato head beach club in Seminyak, Rock Bar in Jimbaran are a few examples.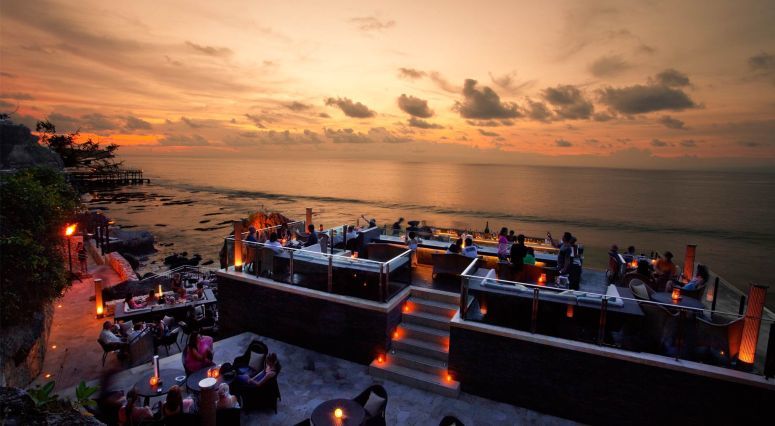 7) Shop - Poppies Lane in Kuta is your typical tourist shopping hub. Shop for cheap dresses, bikinis, hats, souvenirs, massive dream catchers, anything you could possibly want! And haggle, and bargain, because it's possible to and they overprice everything.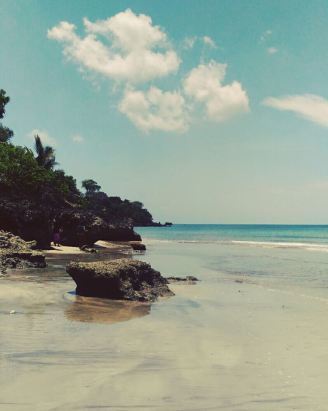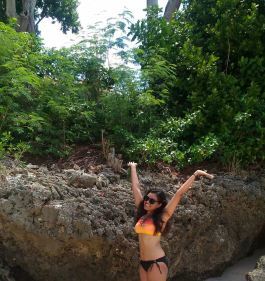 8) Relax - The point of a vacation is to relax, so be it cycling aimlessly in the streets of Ubud or just spending 4 hours at the Balangan Beach getting a tan, or a Balinese Massage, relax and let Bali work its magic over you.
9) Explore wild waterfalls in Central and North Bali, walk through the Monkey Forest in Ubud, drink the most expensive coffee in the world which is essentially the Luwak Coffee or the "Jungle Cat Poop "coffee!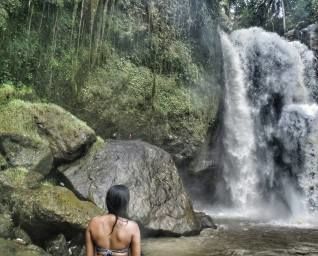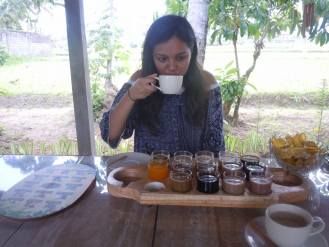 10) Spend an evening at Jimbaran Bay- Go the fresh sea market of Jimbaran, handpick some fresh seafood and get it grilled and have it at the Jimbaran Bay while sipping on a few drinks watching the sun go down.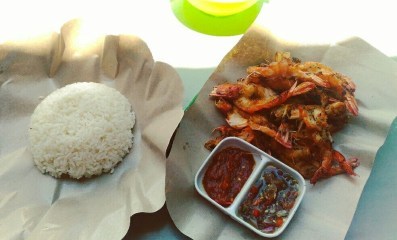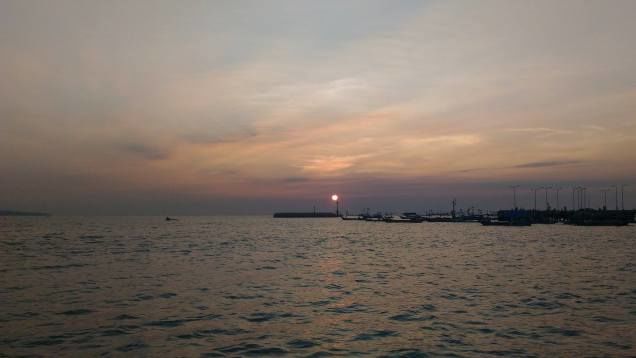 You can lose yourself in the chaos and madness of Kuta or the decadent pleasures of Seminyak, surf some world class waves with Surfers from all over the world in the South or just chill and hang out in Nusa Lembongan, stay in the blissful paradise of Ubud- home to the islands most beautiful rice fields and temples, or head north and explore some wild waterfalls, gorge on Indonesian food and wake up to do Yoga with hundred other people and dance to beautiful sundowners at the beach, the list can go on and on. It's a hub of endless opportunity for adventure, exploration, culture and spiritual growth.
Bottom line - No matter what headspace you're in, B A L I will work its magic over you!
This blog was originally published on 'Loving Lost'