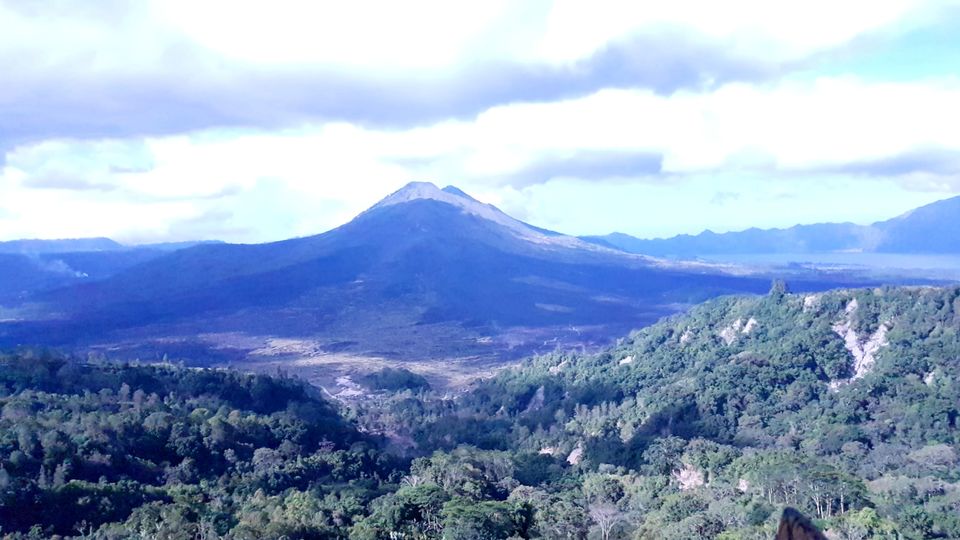 3 hour long flight from KL to Bali. On arrival was surprised 'VOA' was free. I mean zero charge for someone staying below 30 days. Immigration was cleared in 10 min.
About Bali: only Hindu majority city outside India. After Ashoka consolidated his kingdom, few kings moves out of India and made Java sea as base. Thus starring Hindu accross. After Islam kings started in 13th century, they converted all kings to Islam. One or few kings who declined, moved to Bali island and started his kingdown. All Hindu moved to Bali area in this area. Bali has 4 Mn Hindu i.e. 80% of population. Bali has 13700 island but 900 r people occupied.
Taxi Outside airport:
Outside u will get nothing. I had to take took touts asking guy at 100k IDR for kuta. Normal rate is 65k. U Canot get blue bird meter taxi on arrival.
Sim card: airport outside. They told 350k , in market I got 2 GB data card at 30k. Topup as much u want for voice call.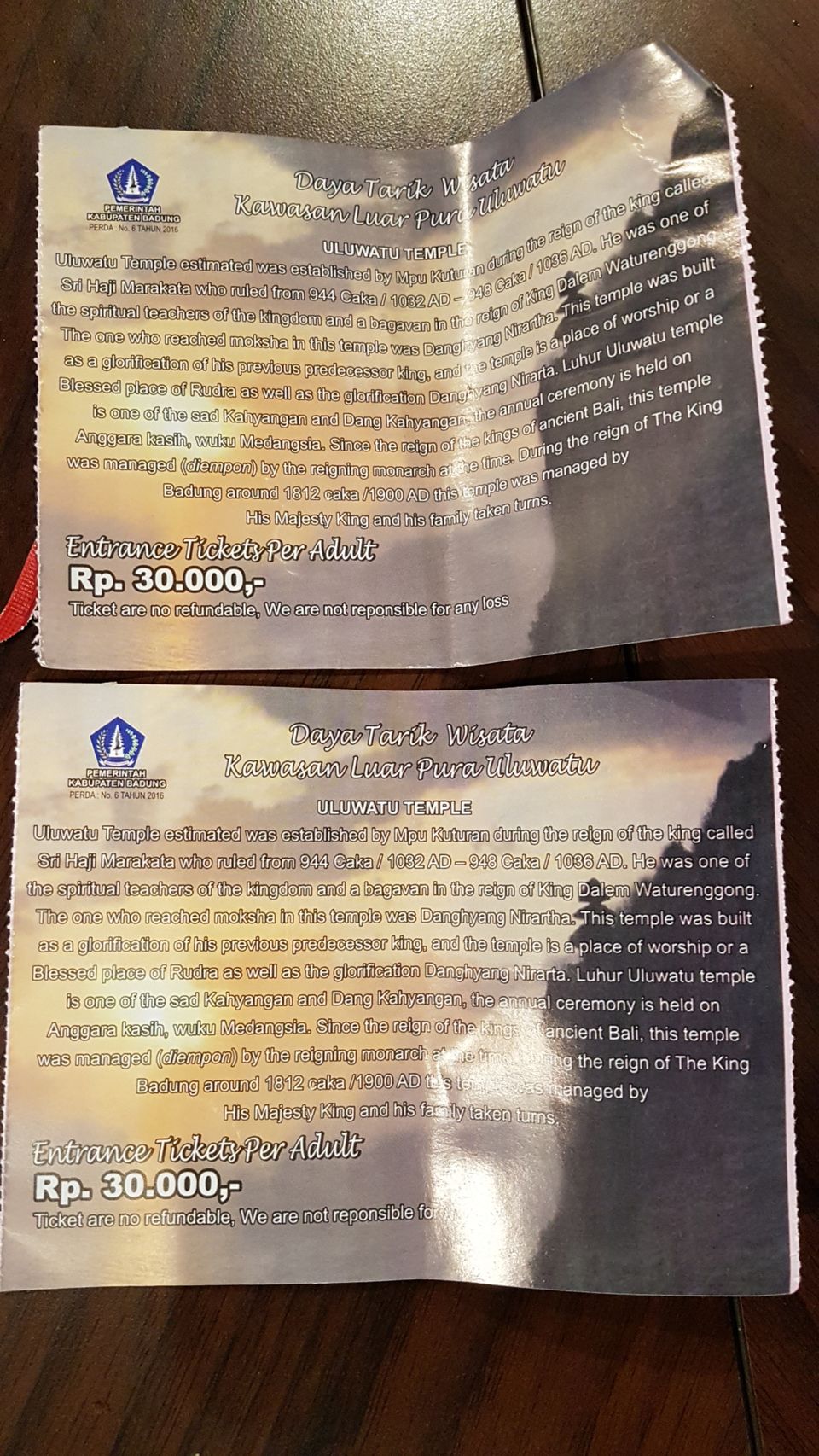 Bali Zoo
Best price is if u buy directly from the zoo counter. Dealers make big margin. If 2 or more pac than book your own full day taxi or half day ride at 600k or 350k. Or USD 50 for full day which we find as best. Zoo Map and price list attached for general visit. Plan your day as per activity list attached.
Water sports: variety of options are available in Nusa Dua. Be careful if u go to beach and try to buy a package. They r 5 times expensive. Have attached a travel broucher. They have best packages we could find. Ocean walk is worth doing. Be prepared to bit afraid on first few minutes but continue if u can. If u go in morning hrs water will be clear and good view of fish. We were not so lucky. Pic attached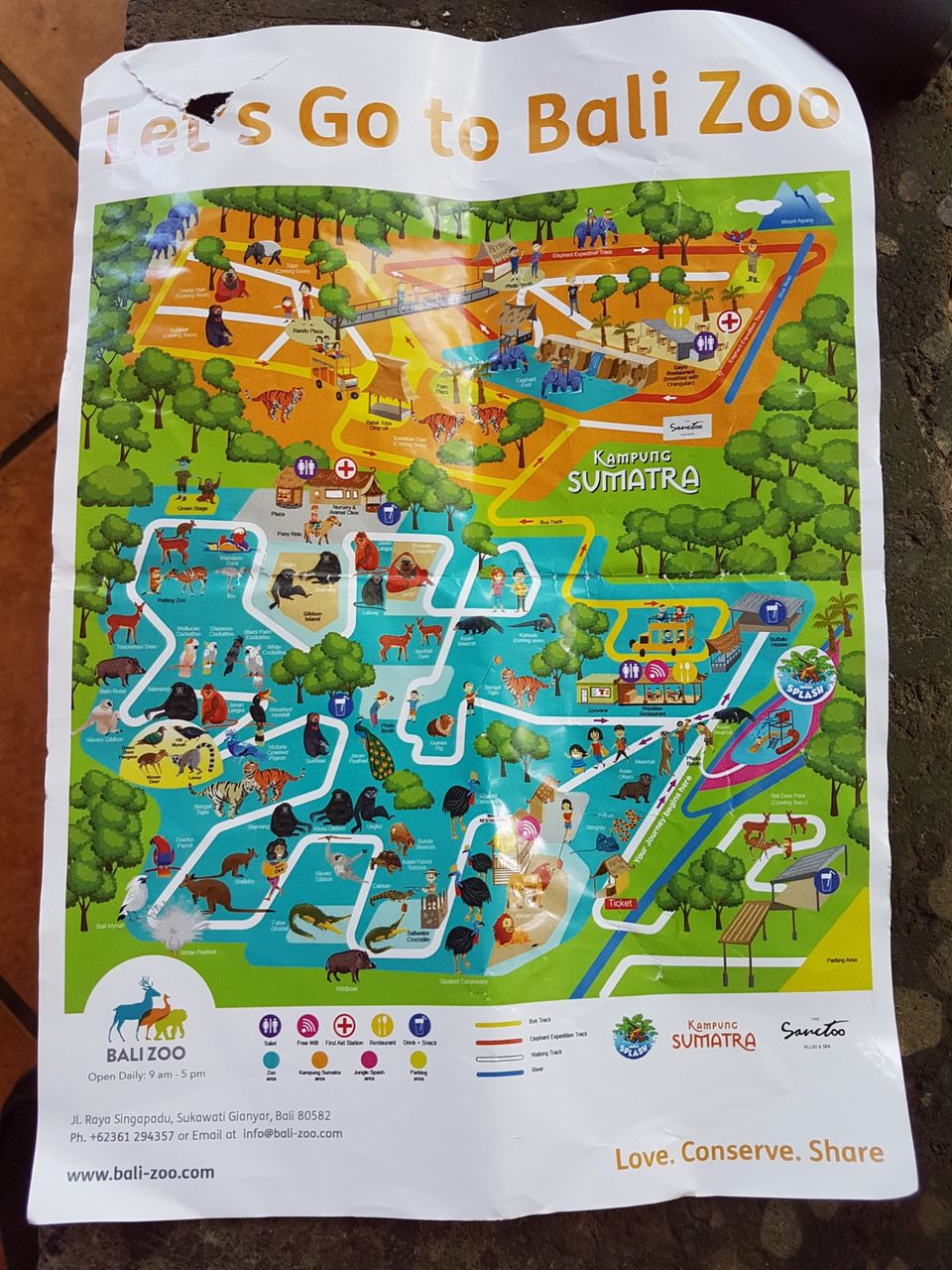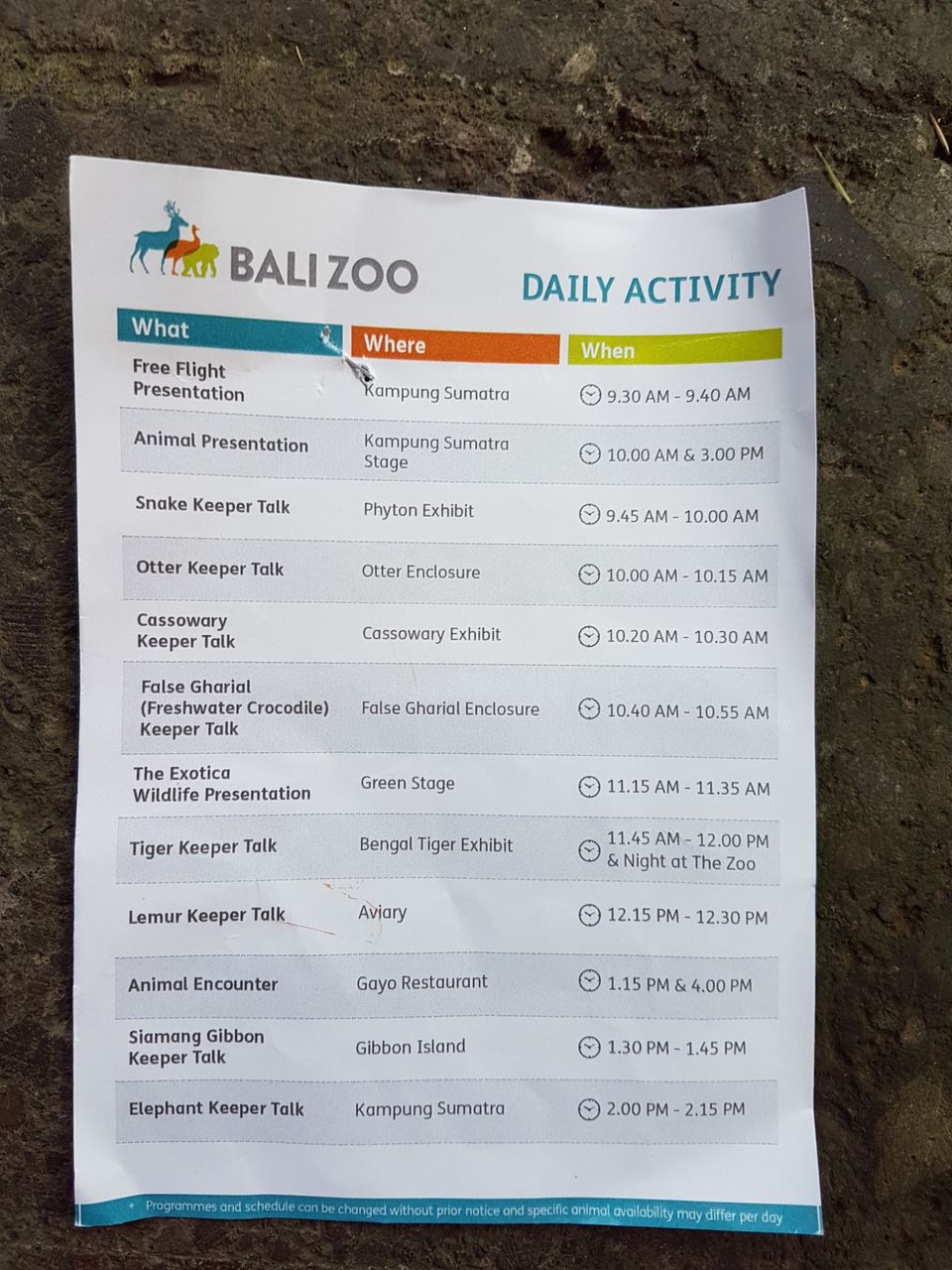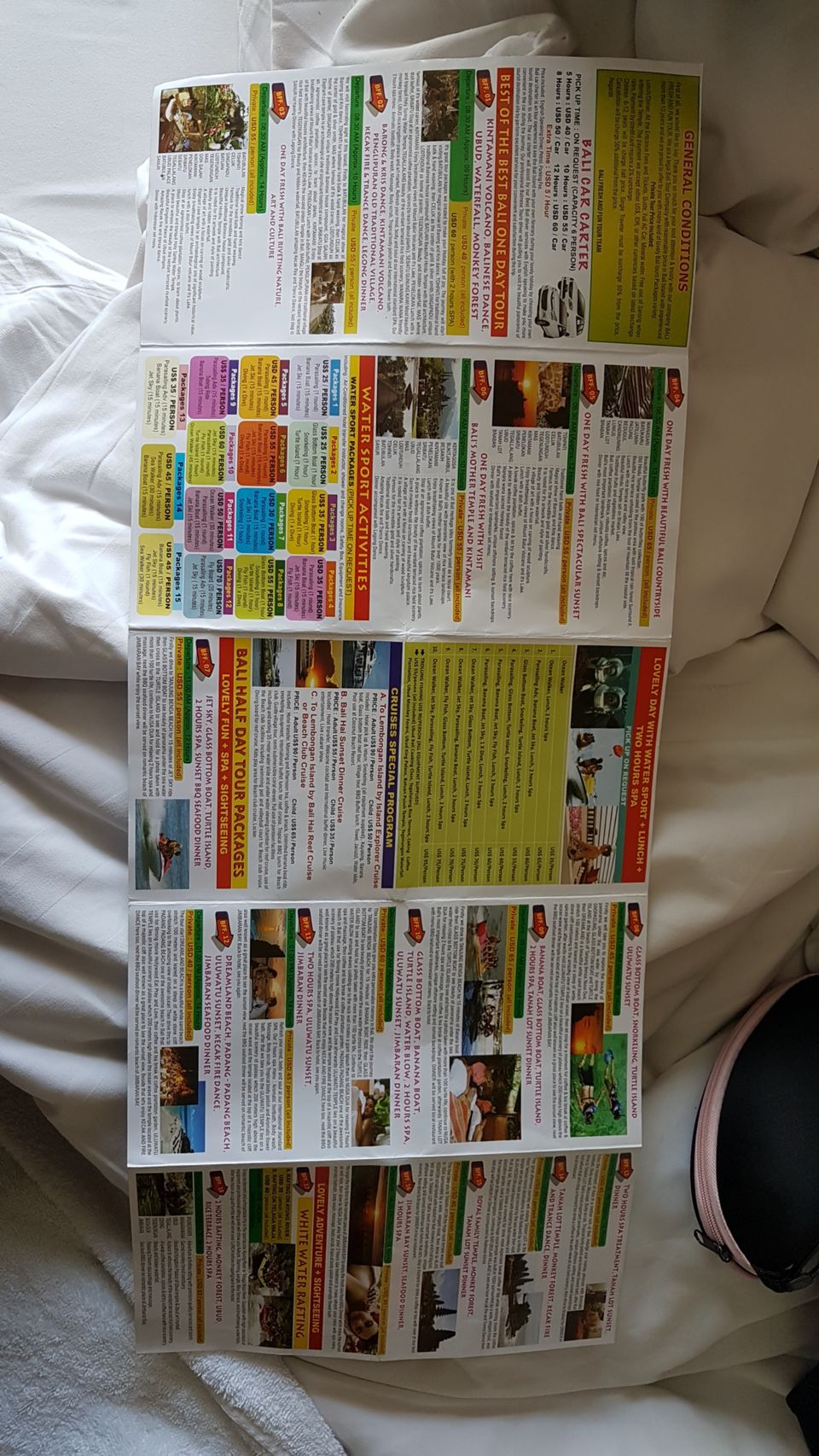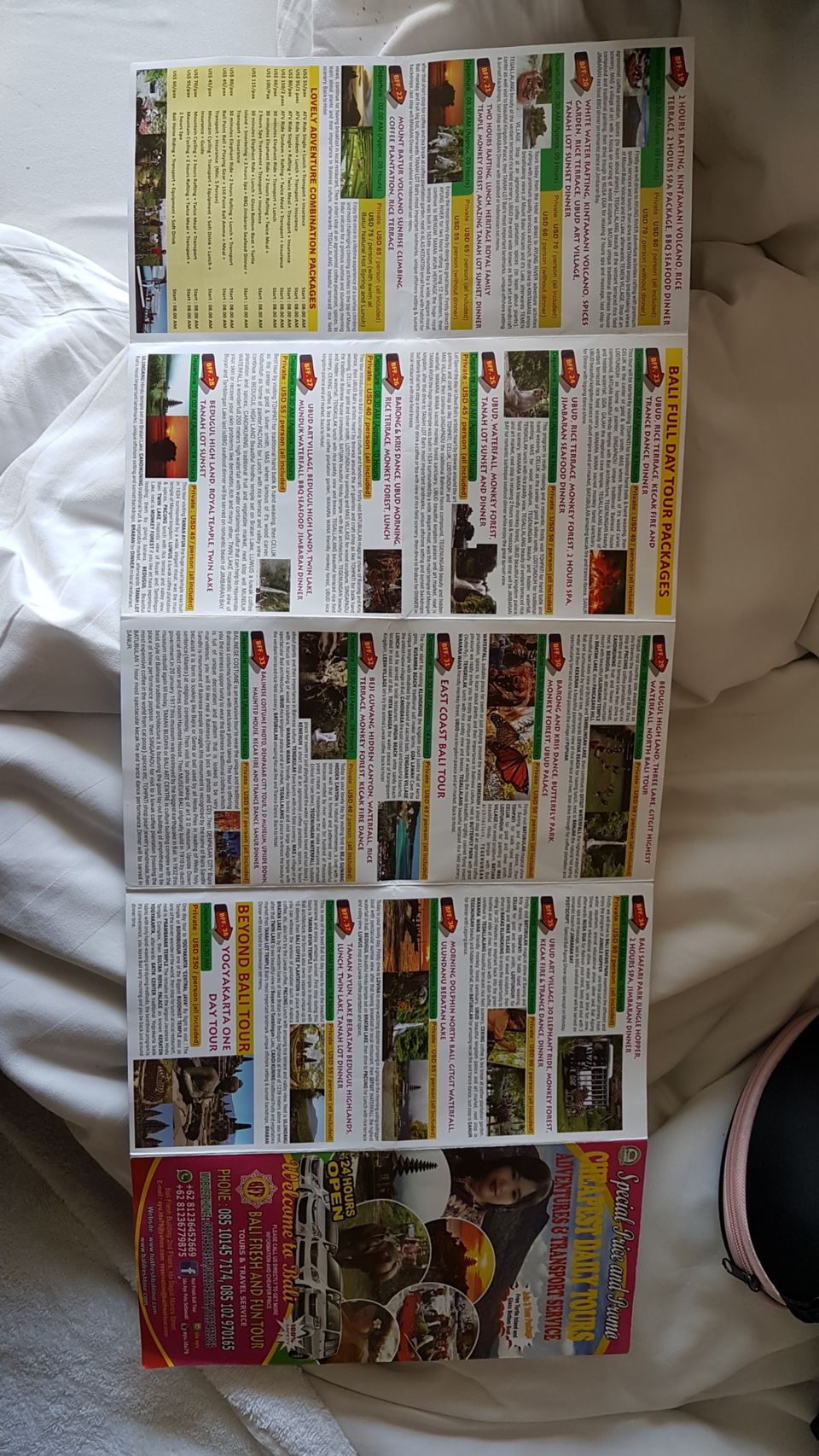 Full day tour of Bali
Tour operator : Used online site Viator.com to book, who booked from back end operator called tour east (pic attached). Guys r professional.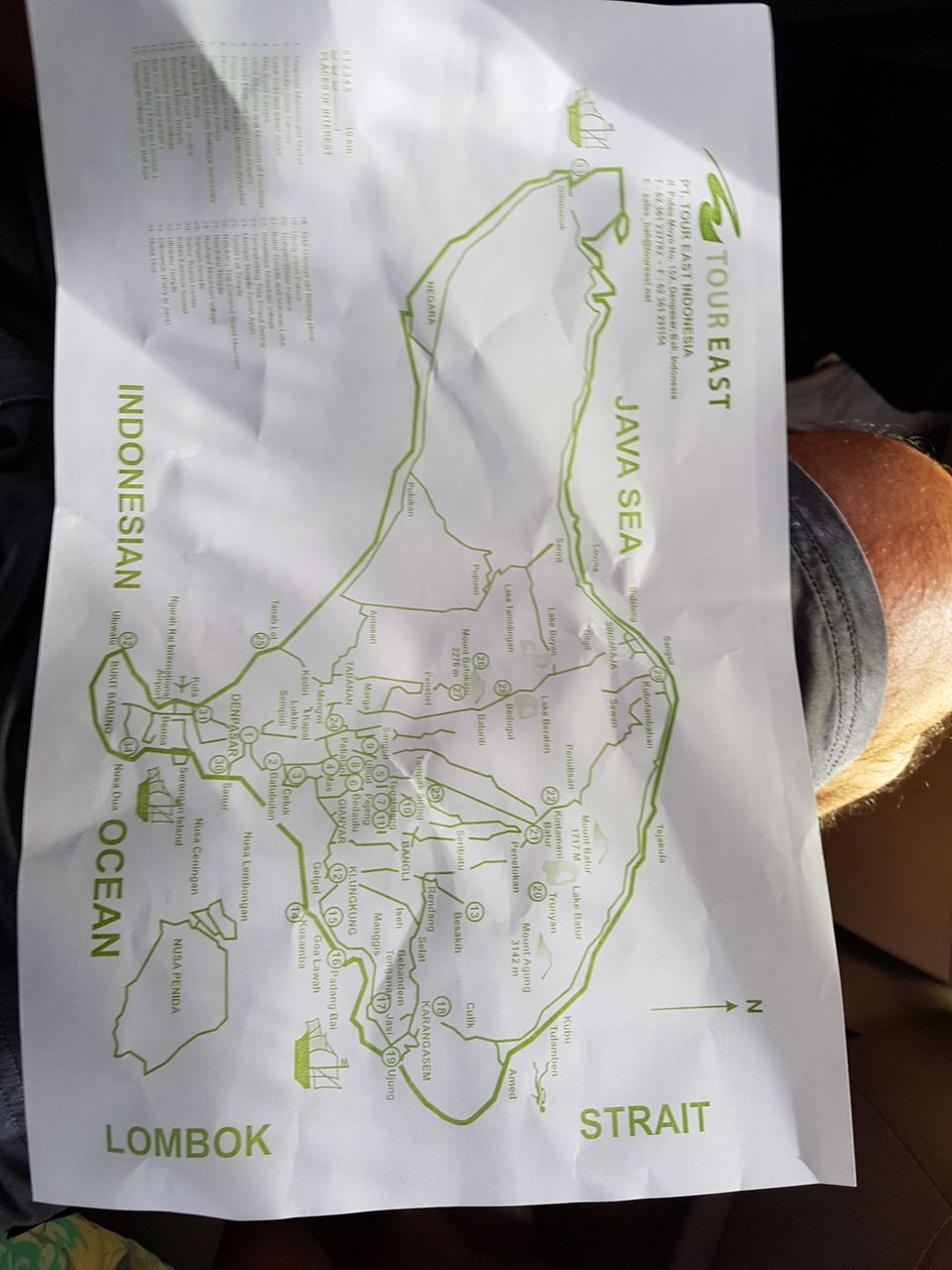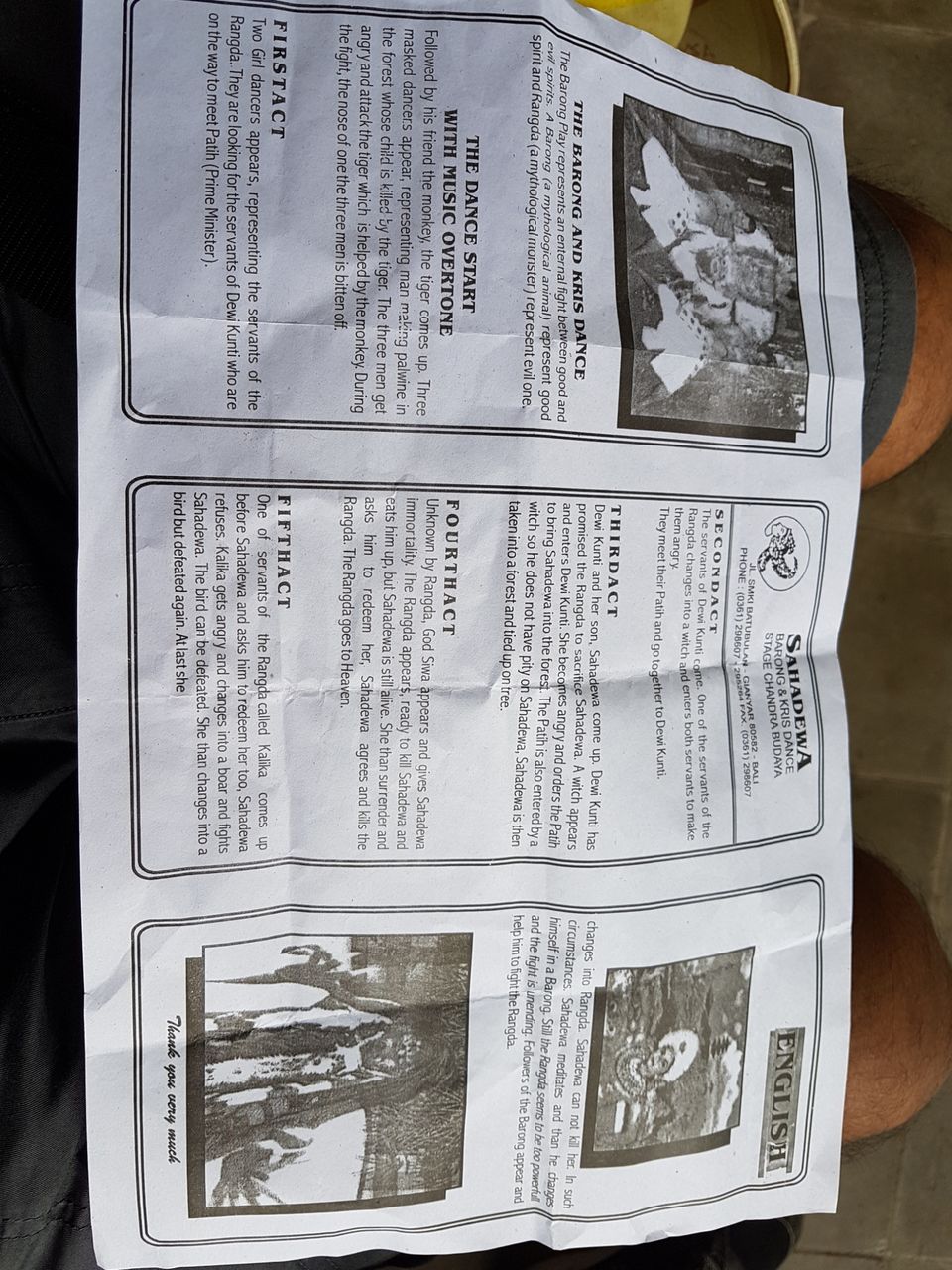 Ubud
Massage: in Bali, this is something no one should Ignore. Rates vary between 100k to 1mn for 60 min. We found one reasonable and good in Ubud. Rate list and shop pic is attached. You can find location by calling them too. Near kafe Armain Ubud.
Salt therapy:
My son,11, had bad bronchitis and heavy cough with sound of bulgom. After reading lot about salt therapy we drove from Kuta to Ubud. Had one sitting of 30 min for my Son and myself in afternoon . By evening, my nose which generally remain bit blocked due to prolonged sinus issues was opened and my son throat by 80% better by evening and specially in my way back flight. I would recommend this to all even if someone is healthy. Details of that location is given in pic.
Lowalk coffee:- am sure every one landing in Bali would know (if not already) about this coffee. If u don't know and have taken any travel agent package,They will certainly take u to coffee estates and show that this coffee is made their only. While that could be true, but they would attract u to buy it also. We felt cheated as we bought 150gm power at 650k from estates and when i checked later from a local, who suggested to go to 'coco super market' in Ubud. (Location attached)
Found that better Lowalk coffee at 230k for 150 gm. We were told that drivers have 50% cut if u buy from estates. By careful!!!
Garments and local stuff shopping: Sukawati Market Gg. Cemp. 2, Guwang, Sukawati, Kabupaten Gianyar, Bali 80582,
(http://maps.google.com/?cid=4866094729527326196&hl=en≷=us) is best we believe. Heavy bargain available and u find items at throw away prices.
Local transport in Bali:-
Download blue bird taxi app or use Uber. Best is take full day taxi between 35 to 40 USD. Travel agent number same as I attached a pic up.
Going to Langkawi and packing bags. We are certain of coming back to Bali next time for 7 days and staying not in Kuta to avoid crowd.
Frequent searches leading to this page:-
Bali tour package from India, Bali Indonesia tour package, Bali Indonesia package tour with airfare, Bali tour package for couple, Bali honeymoon package, Bali honeymoon package cost