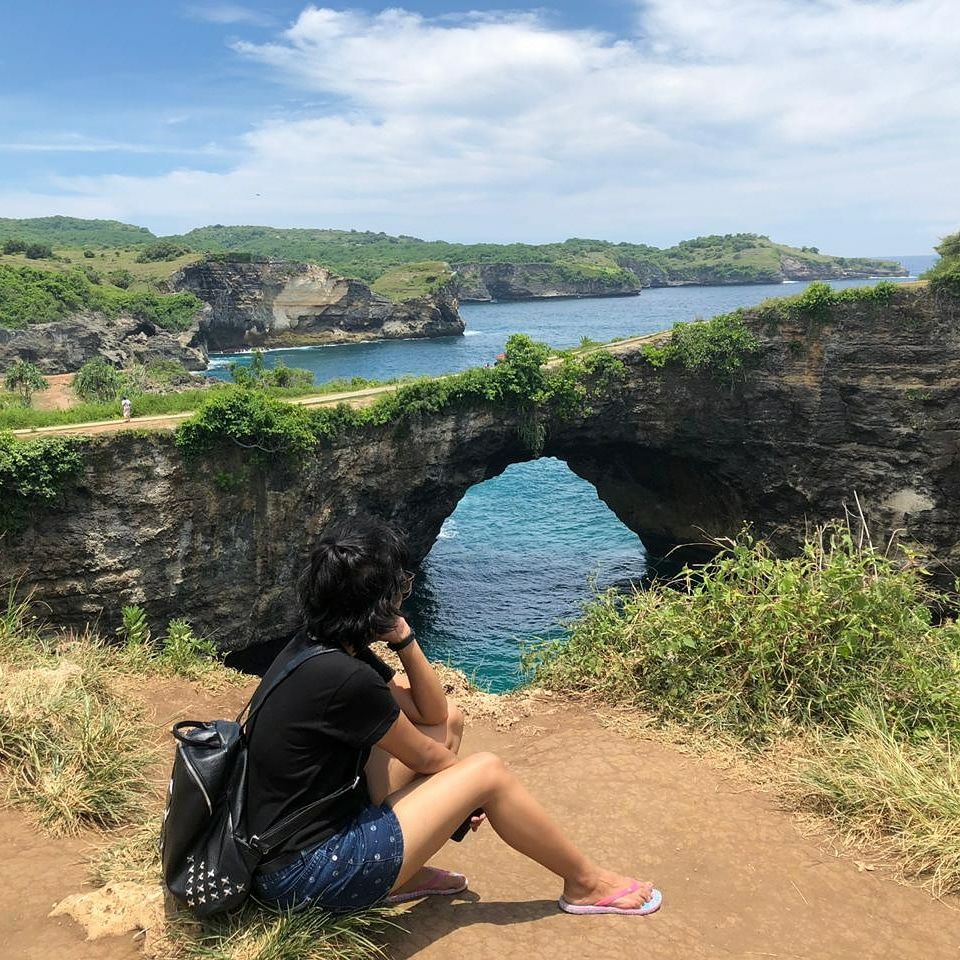 Best time to visit Bali - April - October
Local cab app - grab
We have booked our car for 7 days with yohaan he was extremely good...very friendly nature...
Yohaan -
+6281333919618
Since we reached around 4pm Bali so cudnt do much that day ....
Went for
•kuta beach (go for hair braiding , temporary tattoo artist ,body massage)
•beachwalk shopping mall (must try ice creams have shared in pic)(do shop I'm candylicious as they have innumerable varieties of candies which u can't miss)
Ps.good to gift
•potato head beach club (best time to visit at 4.30pm around so that u can enjoy sunset view)
As we were planning to visit all tourist attraction places  all day long for 3 day ...we booked our stay at a fashion hotel in legian...which is pretty good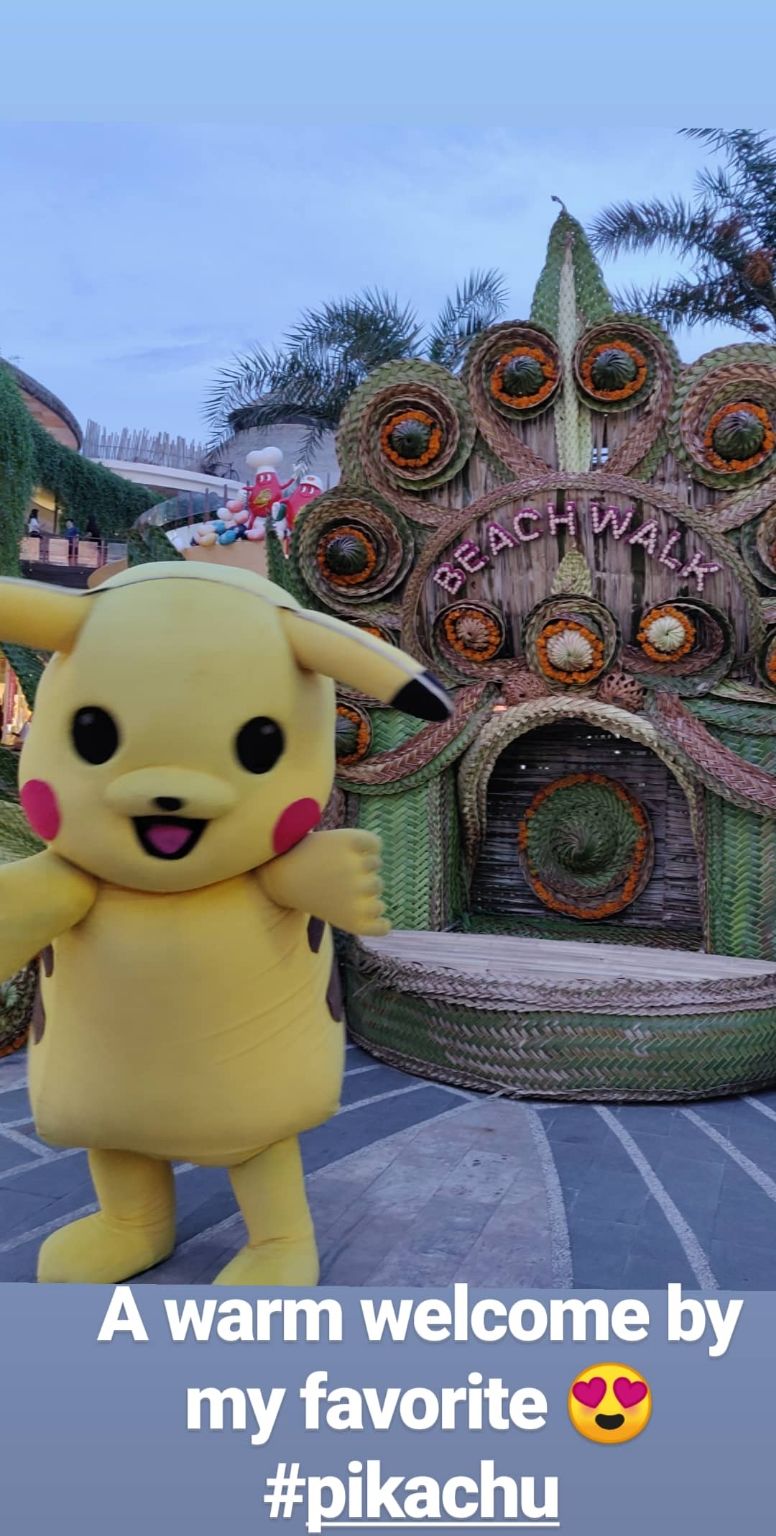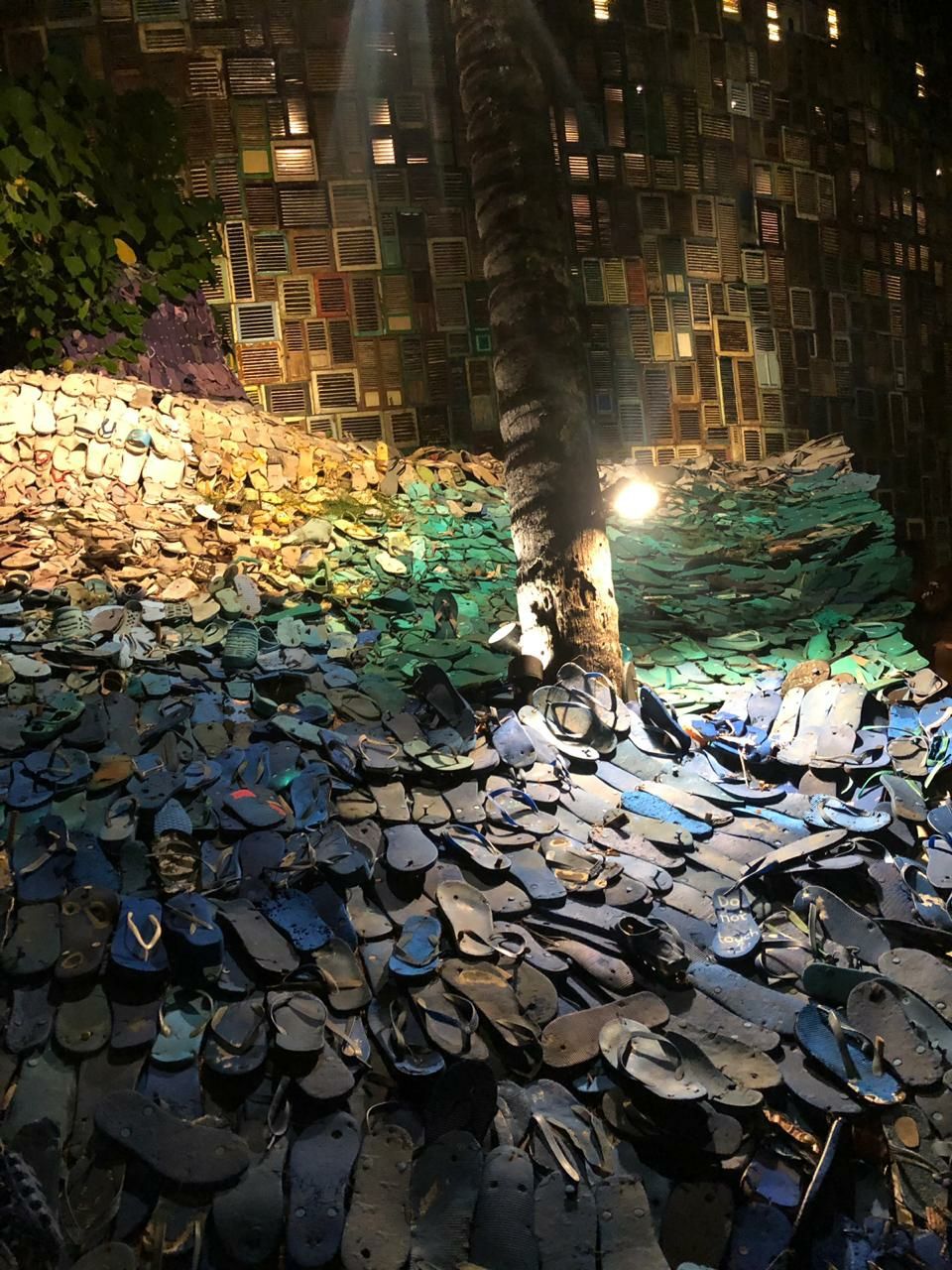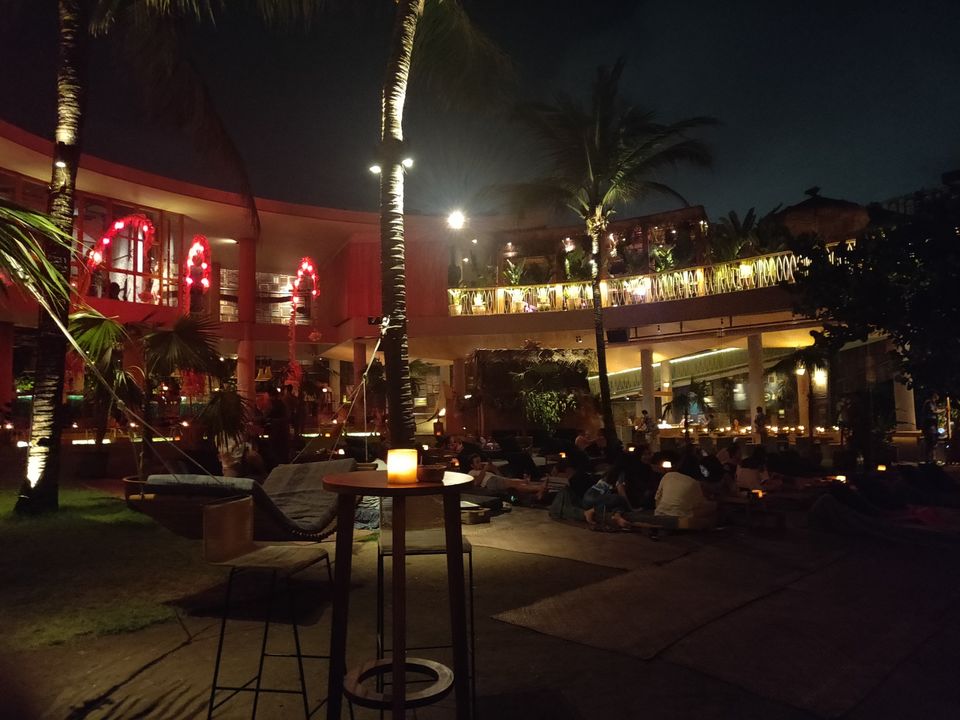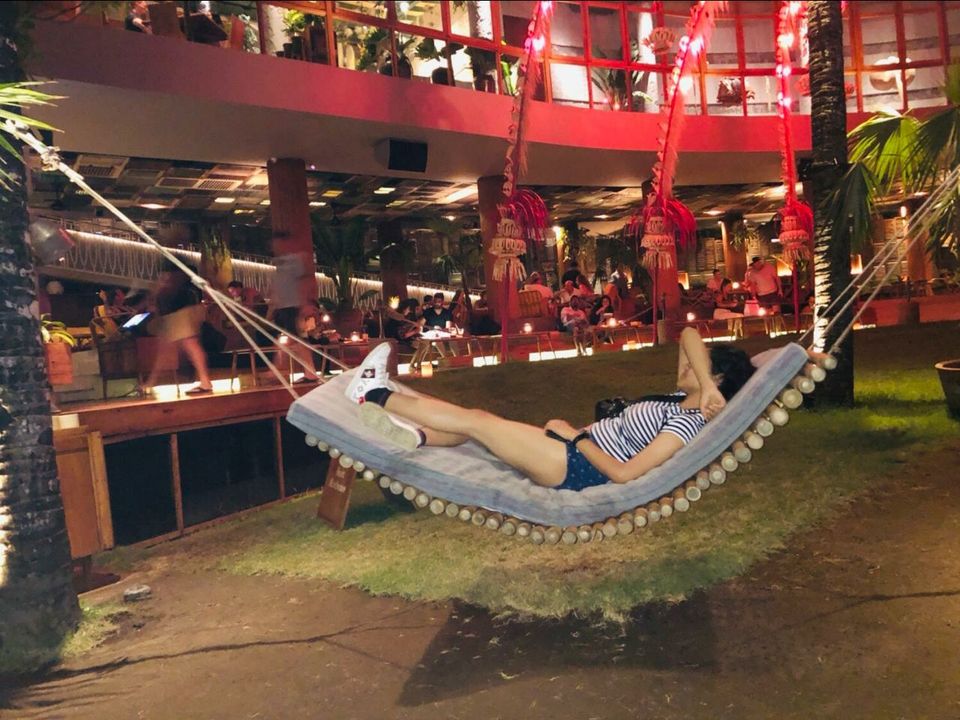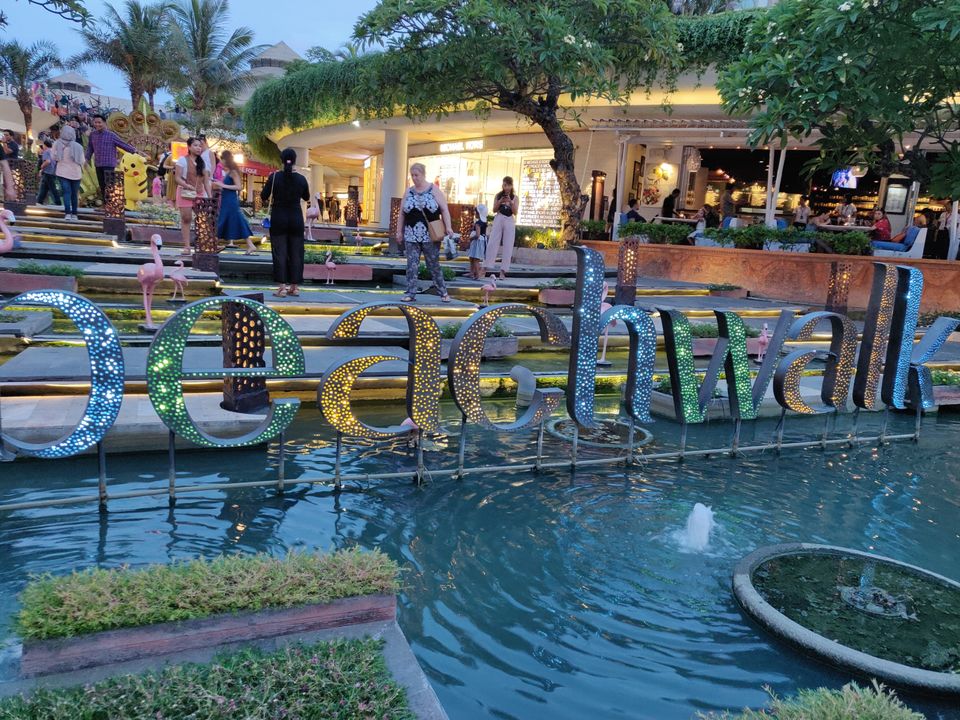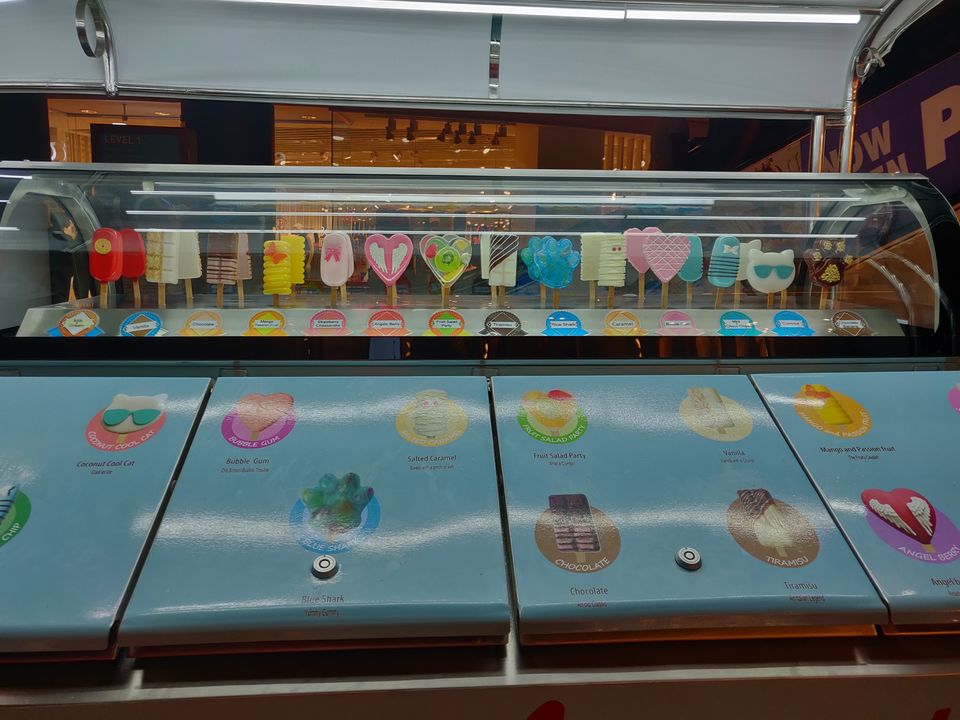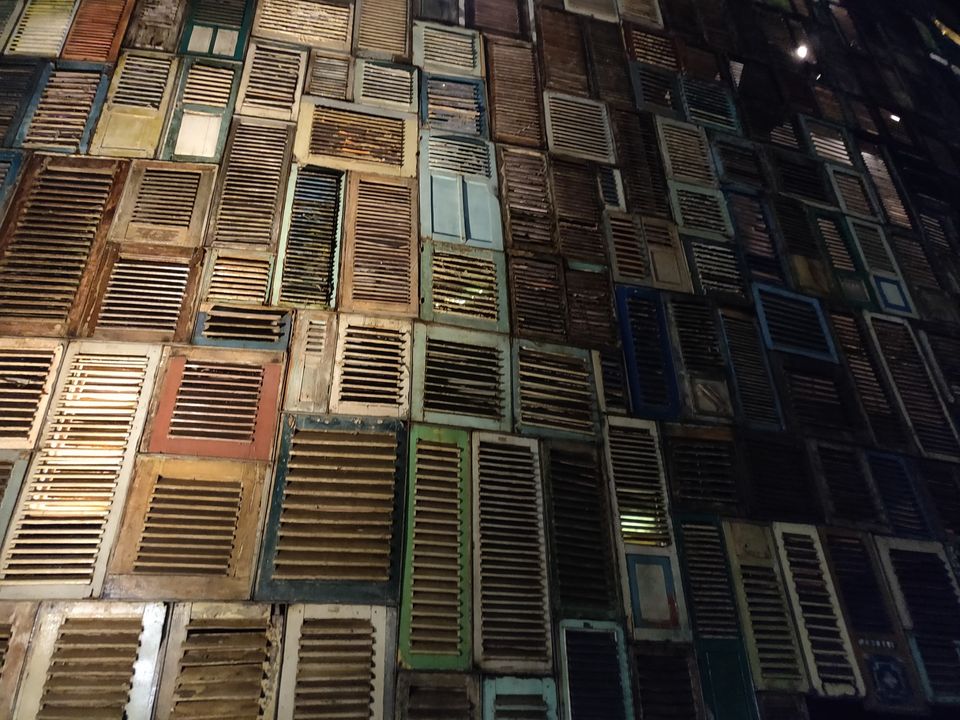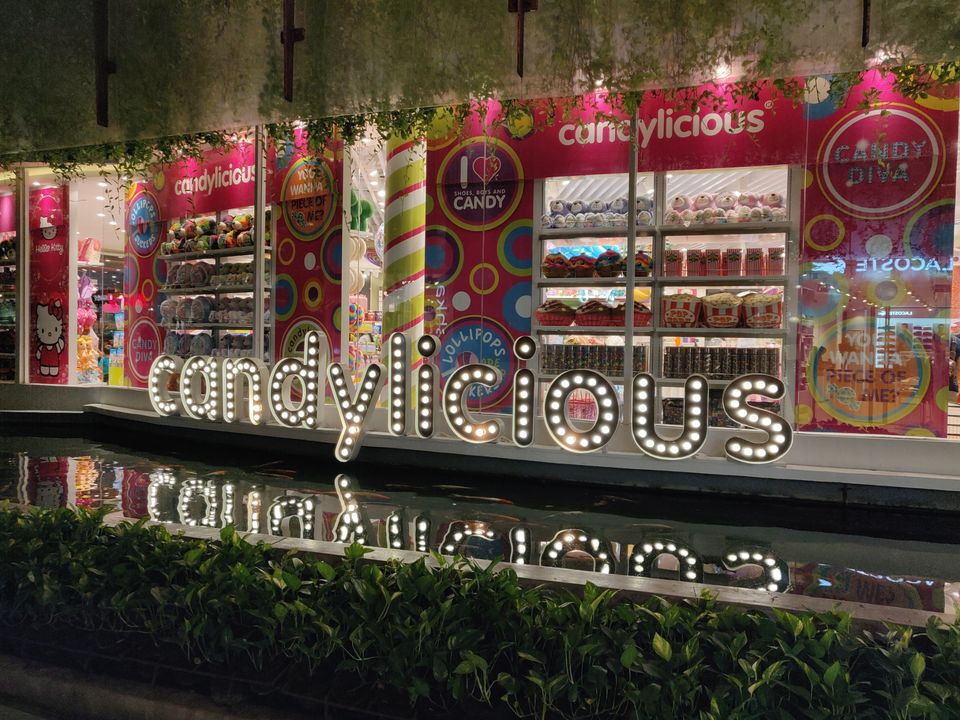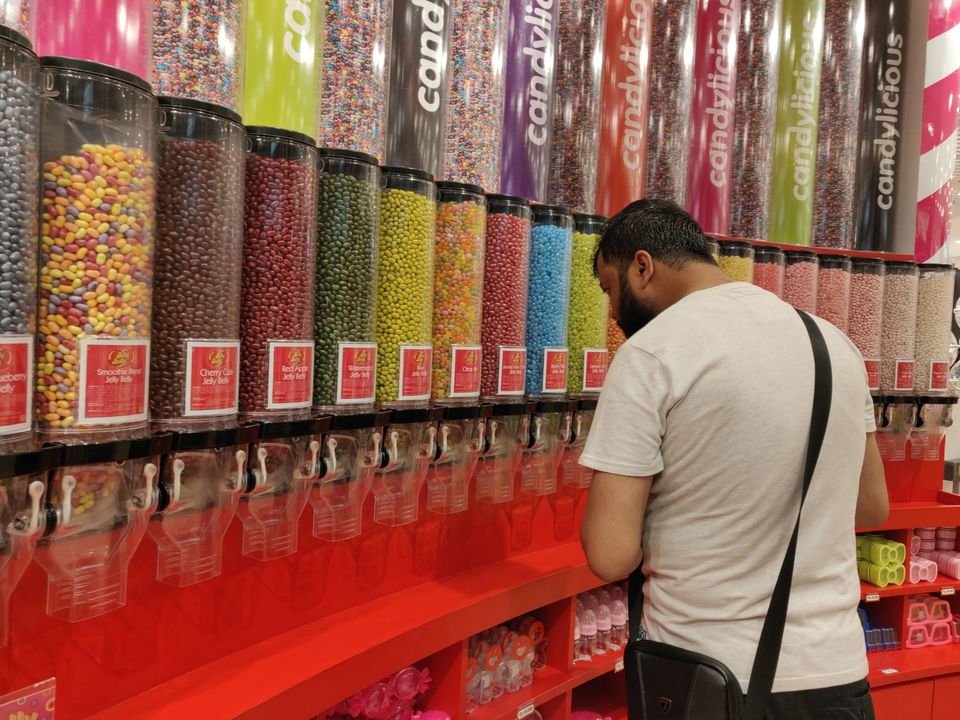 •barong dance -morning at 9am they have there traditional barong dance so we went there to see it ...since they interact also in Balinese language it's difficult to understand but still good to watch
It was a one hour show
•painting and wood carving and gold and silver market - as you know Bali  is famous for it's artifacts we went to see how they are made ...
Ps-if u want to buy any painting ...go for local market since it's cheaper out there
•bali swing- the very famous Bali swing ....we just could not miss that out.....it's a must do activity ....dont miss it ...and with that u can get pictures clicked in different types of nests and swings as well
•luwak coffee- one of the most expensive coffee in the whole world ...don't forget to try that....don't ask me how it's made coz then ull not have 🤣
•coffee plantation - try all different types of coffee and tea  ...it's worth it
•rice terraces -enjoy the beauty while walking around rice terraces...it's beautiful 😍
•tanah lot - personally I didn't quite enjoy this place
•sky garden club- in one word 'superb' music was awesome and they even had one Bollywood dance act ,fire dance act and laser dance act
..total worth it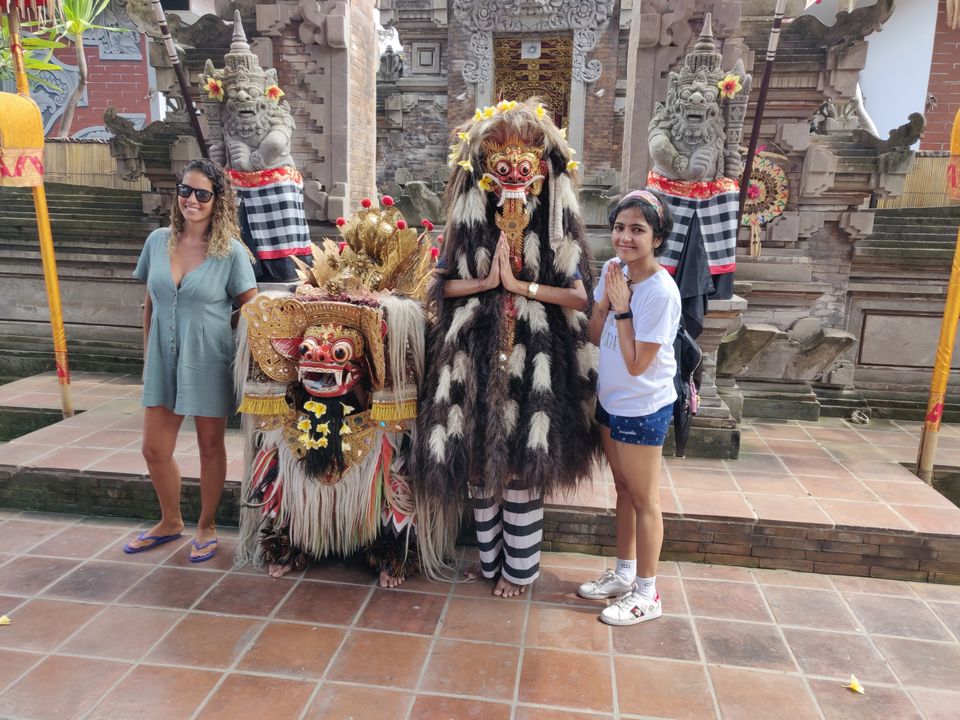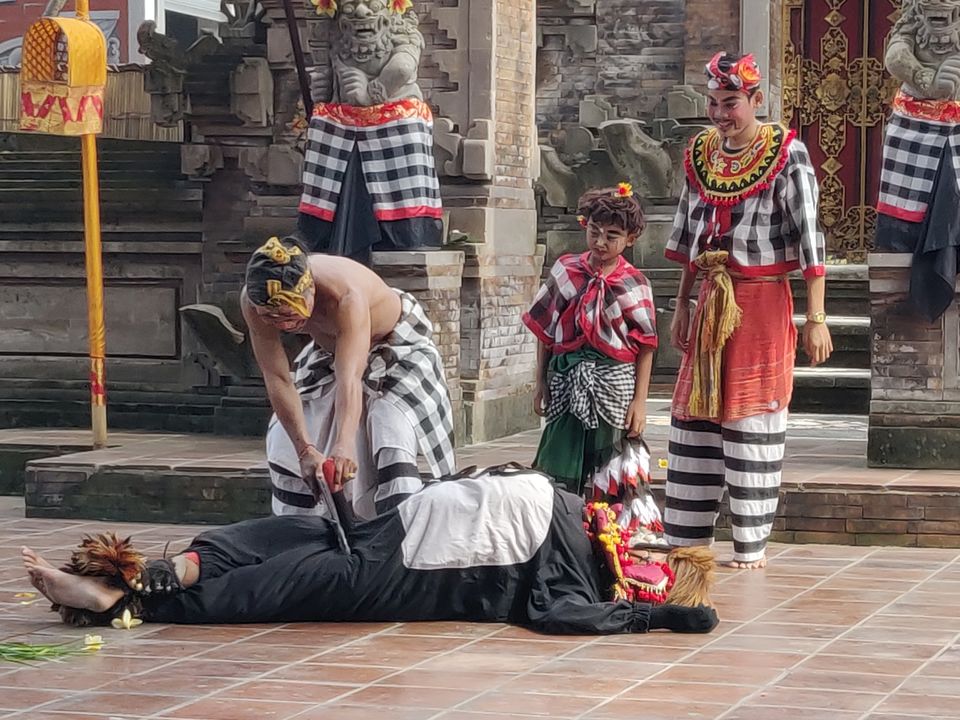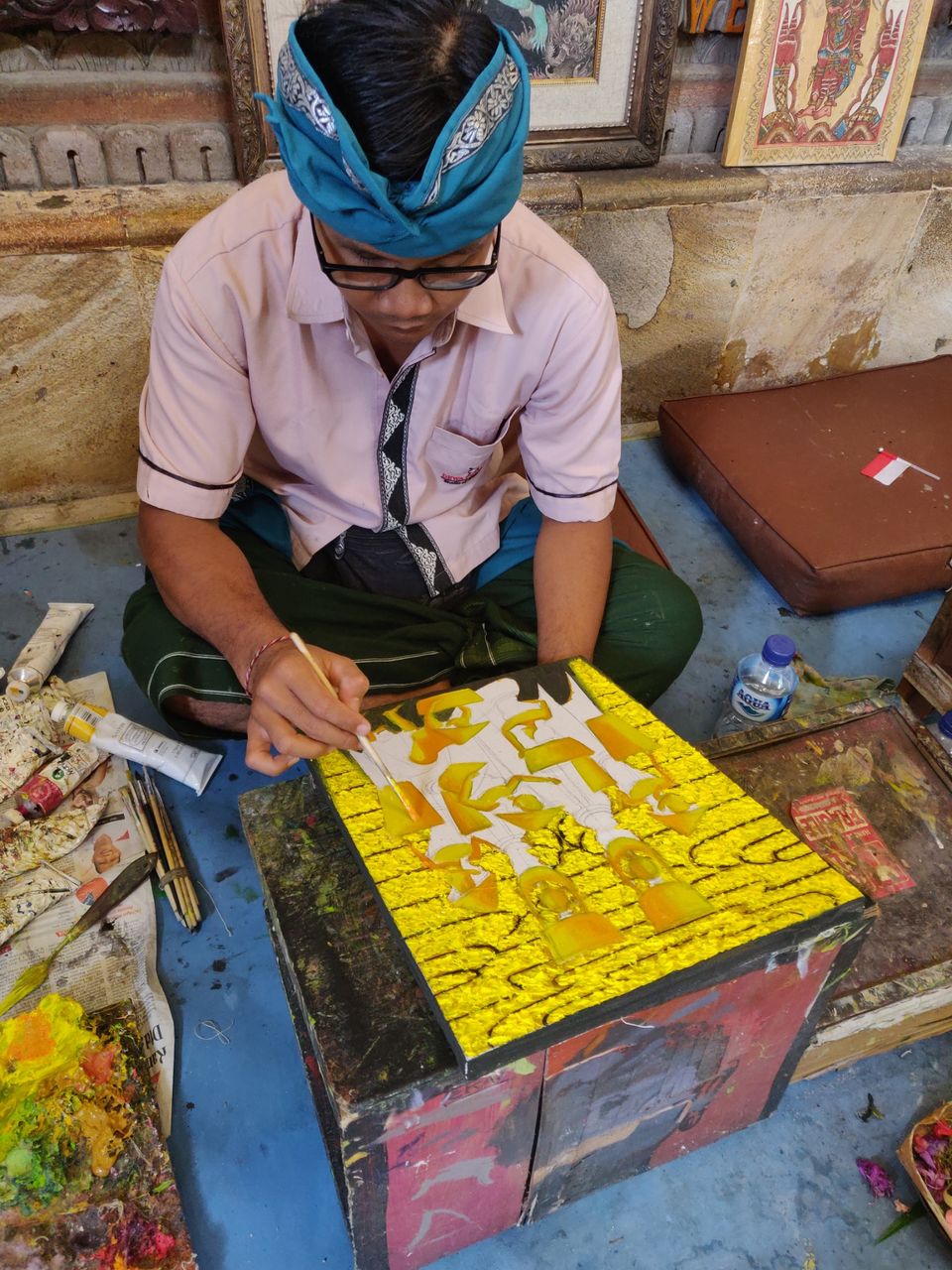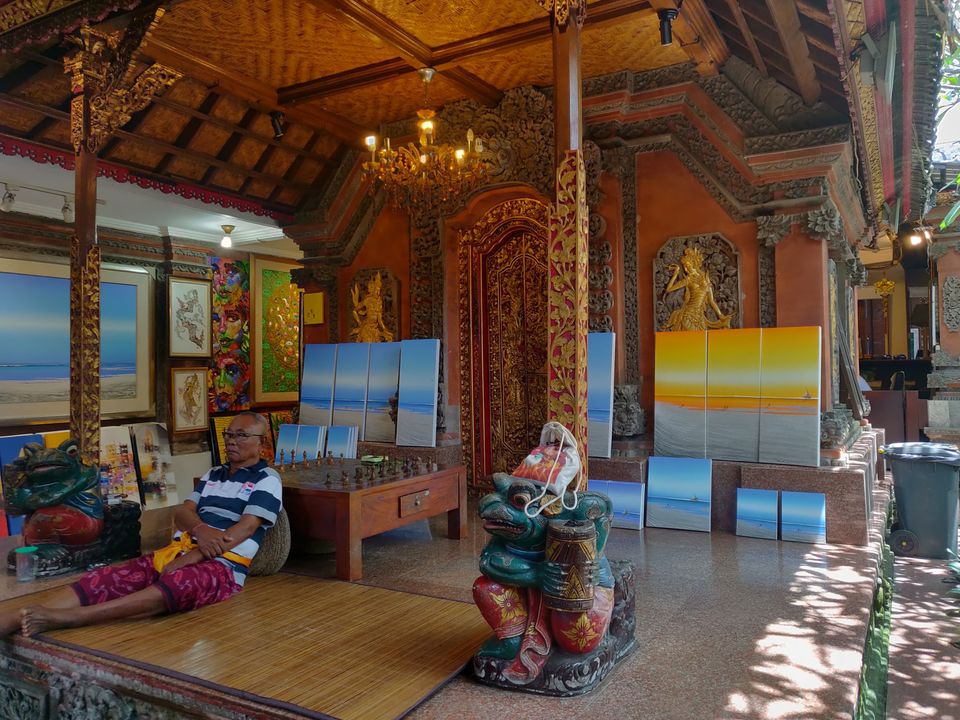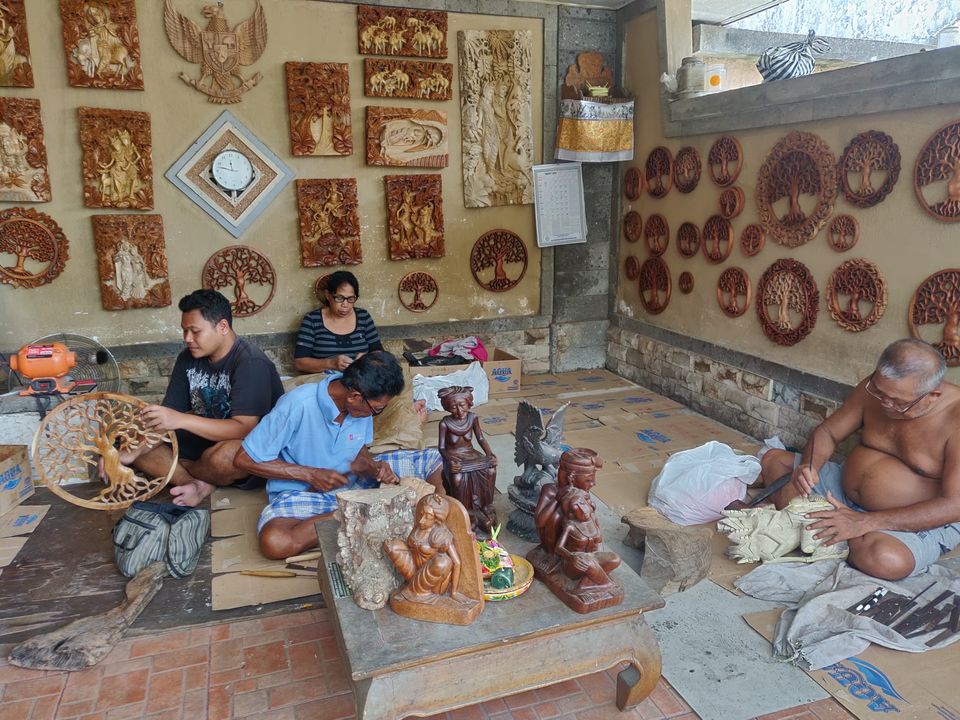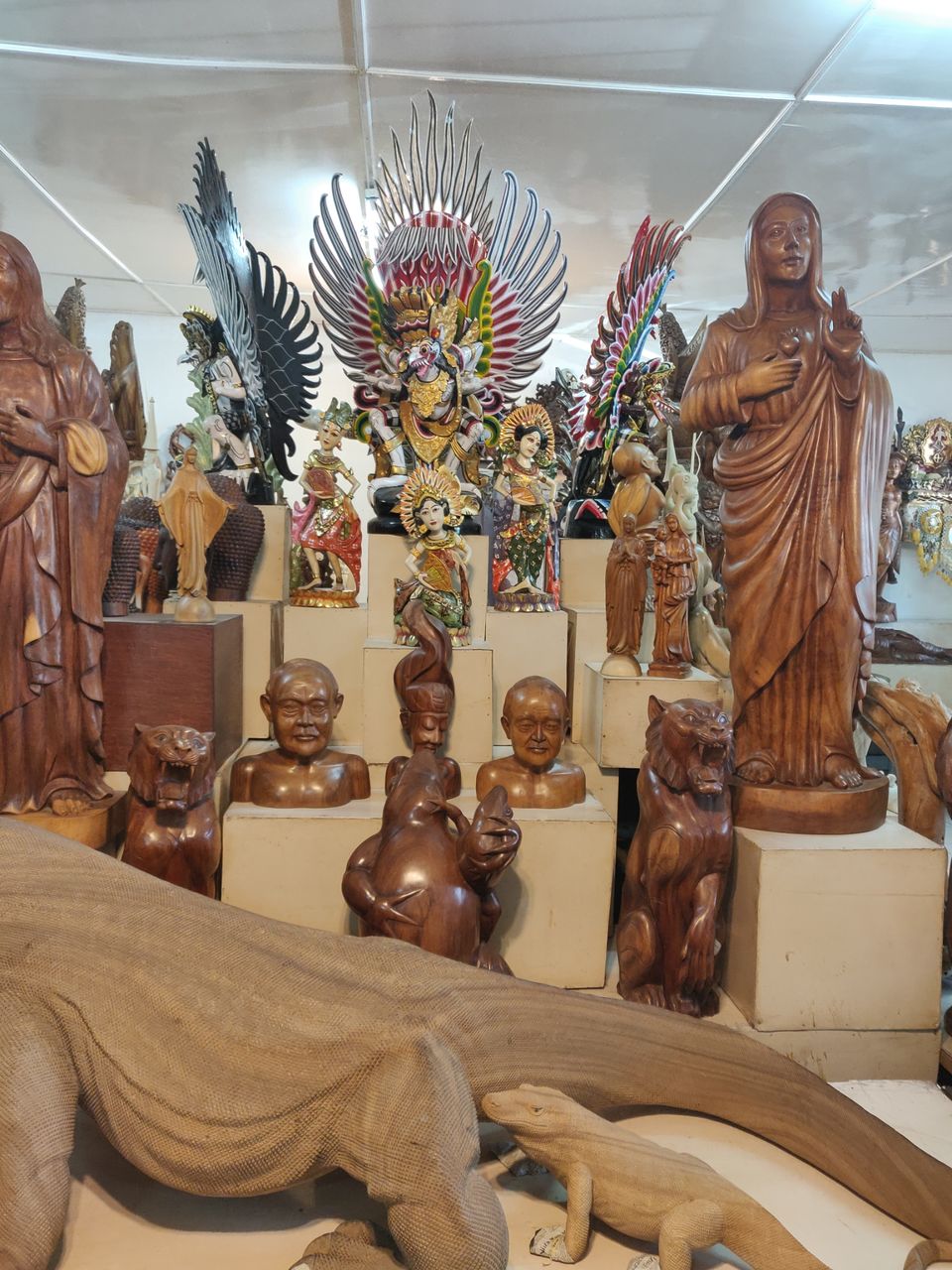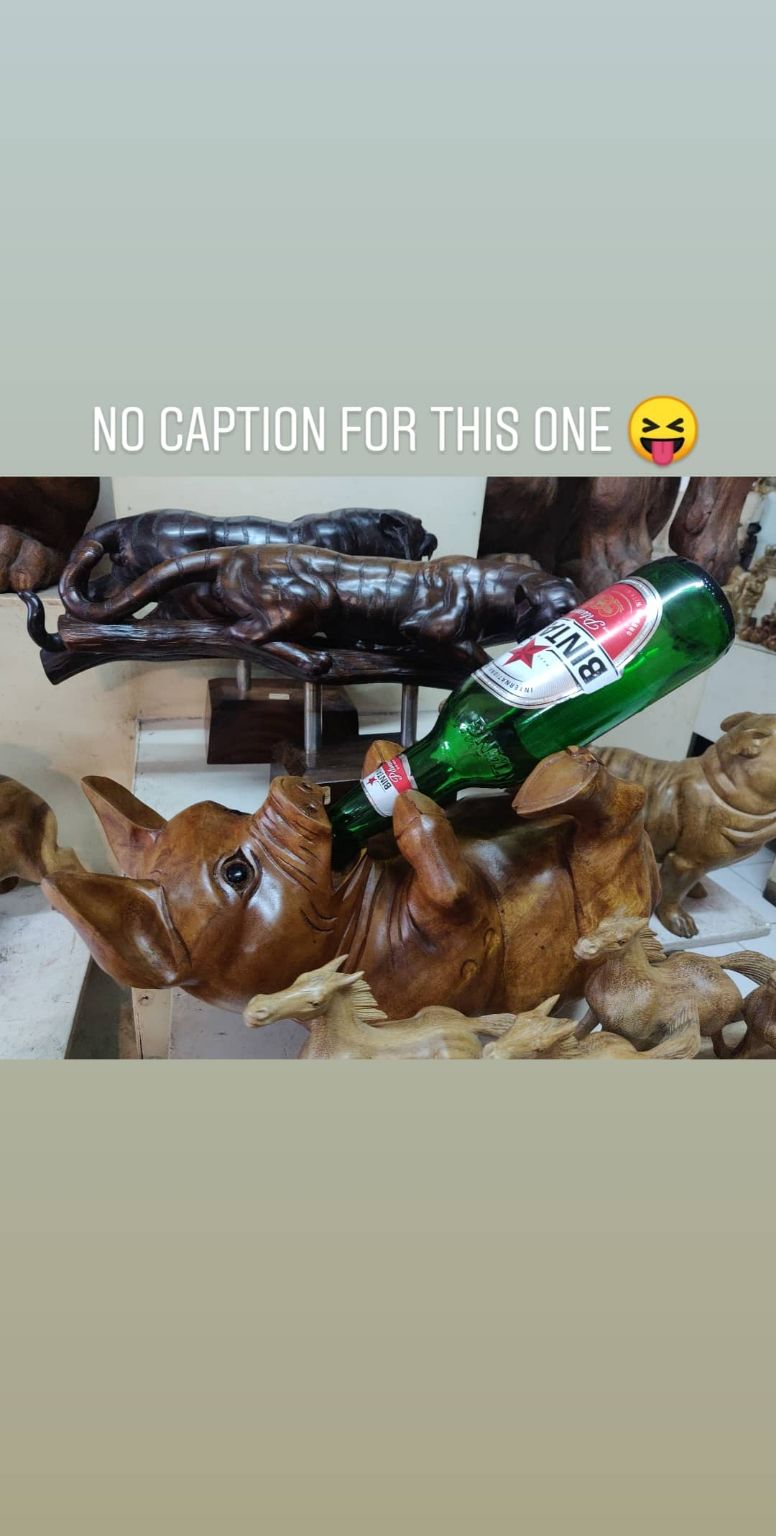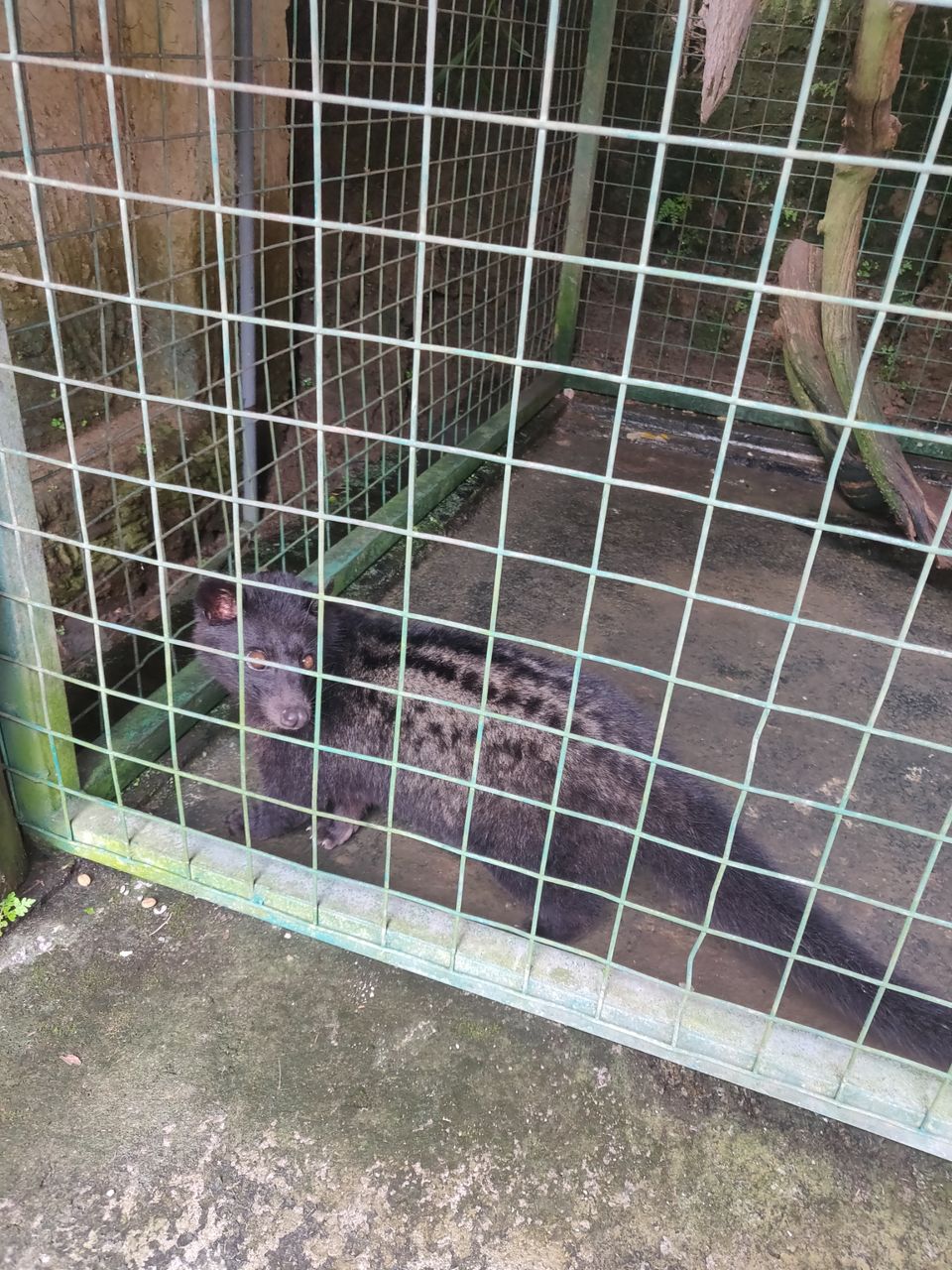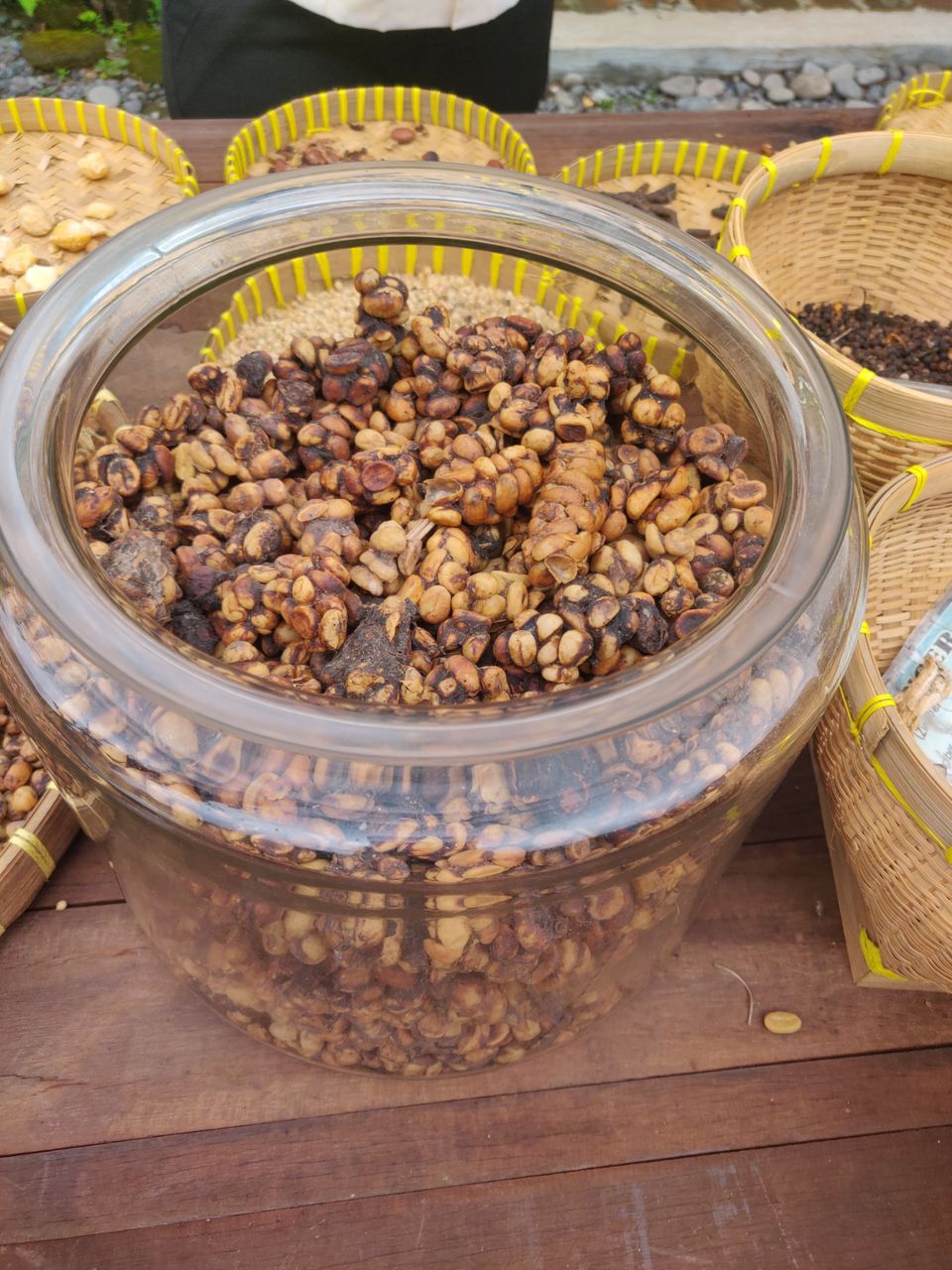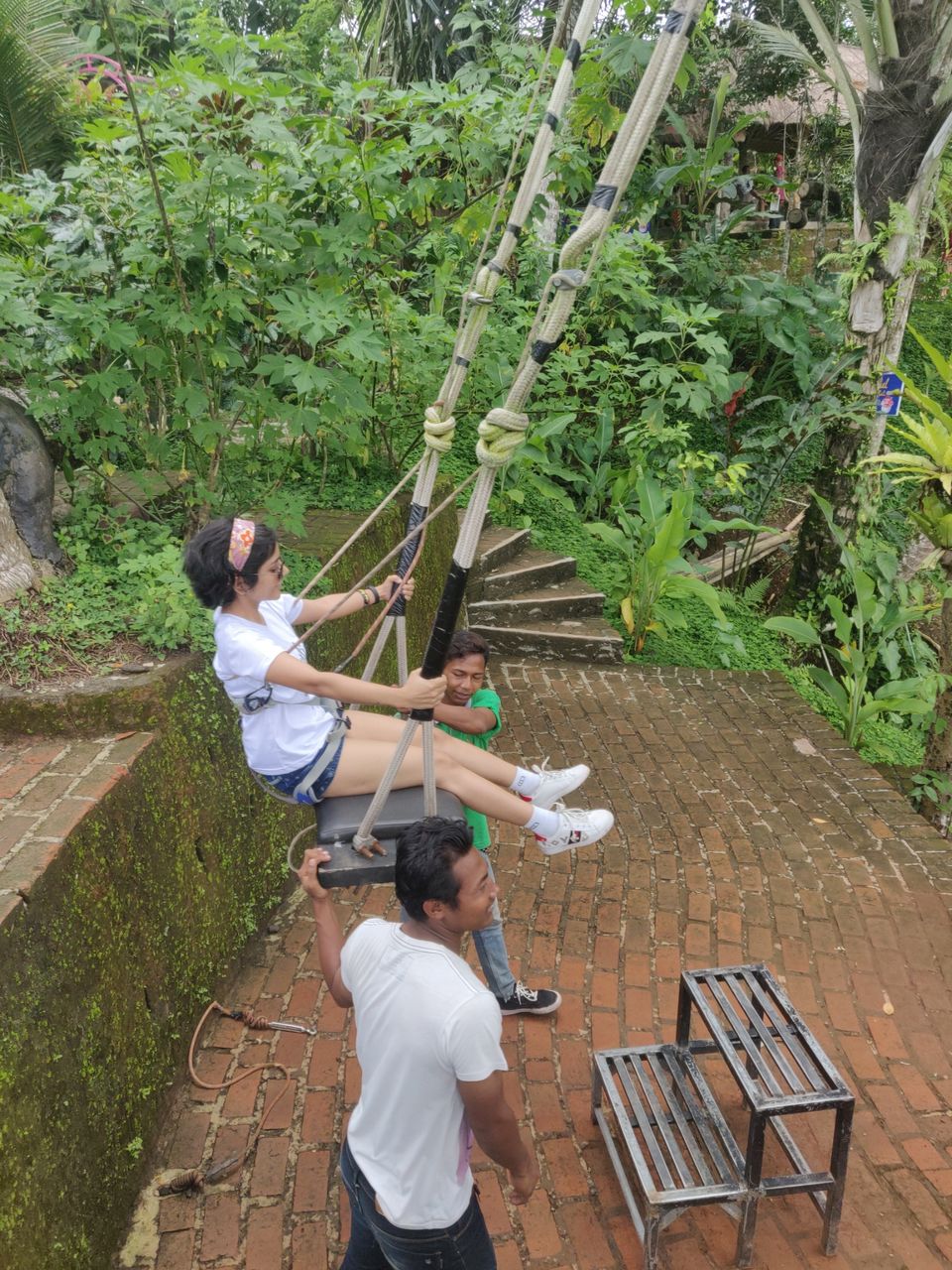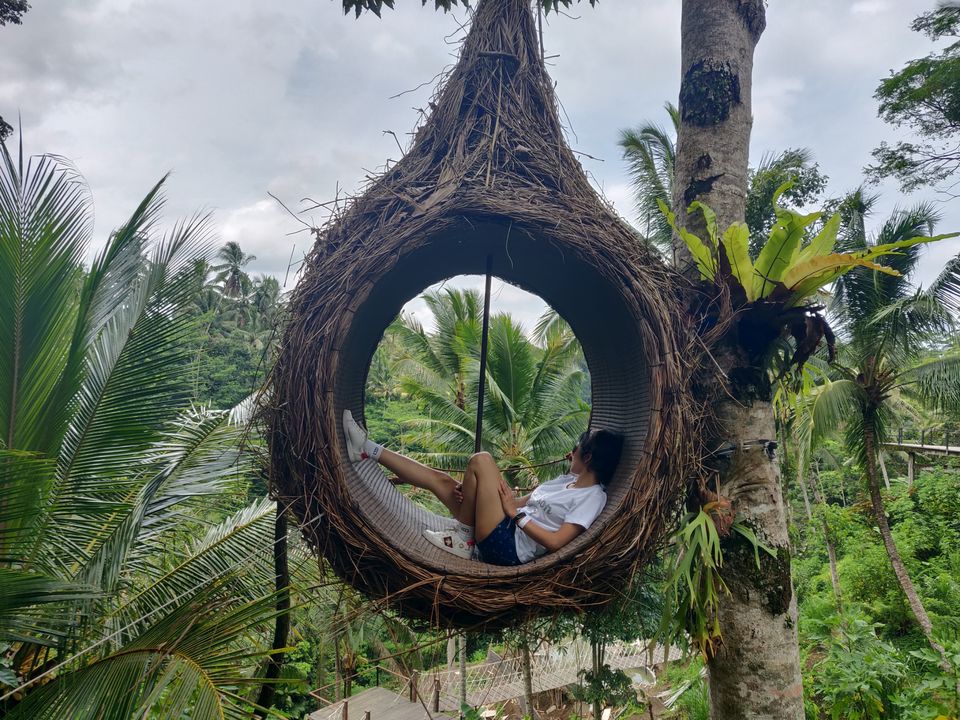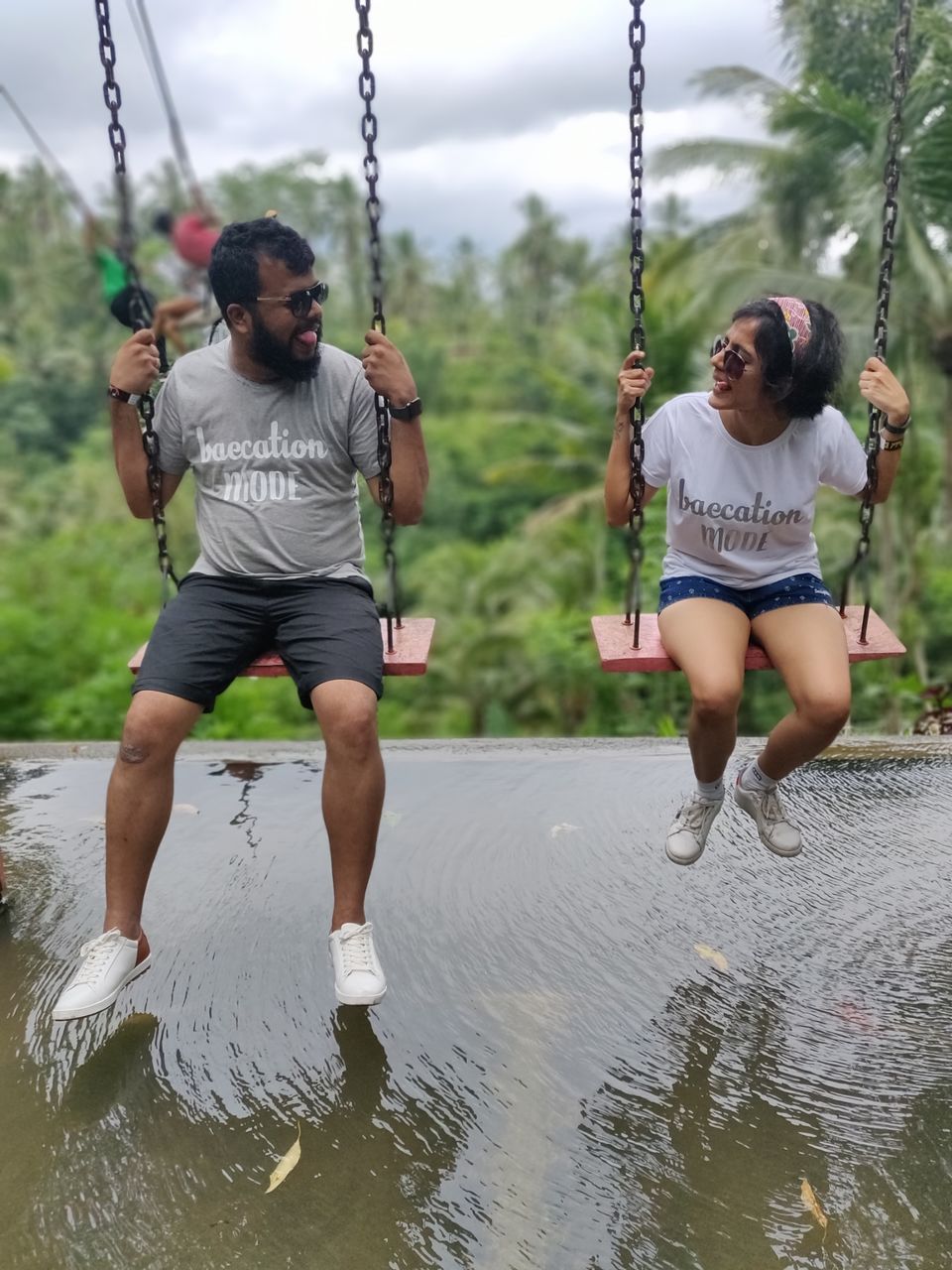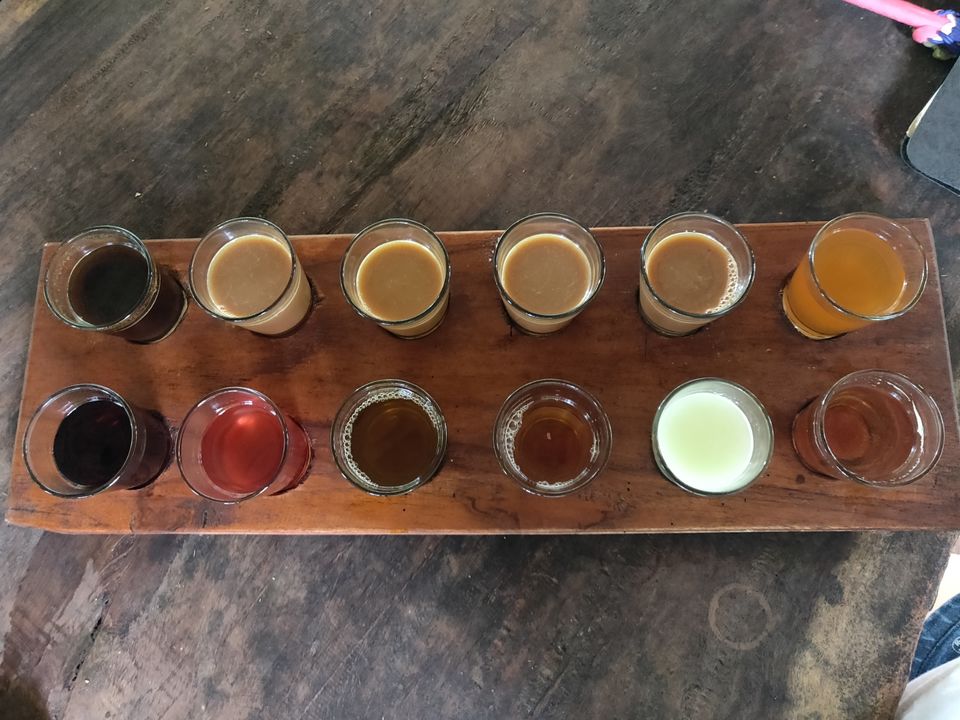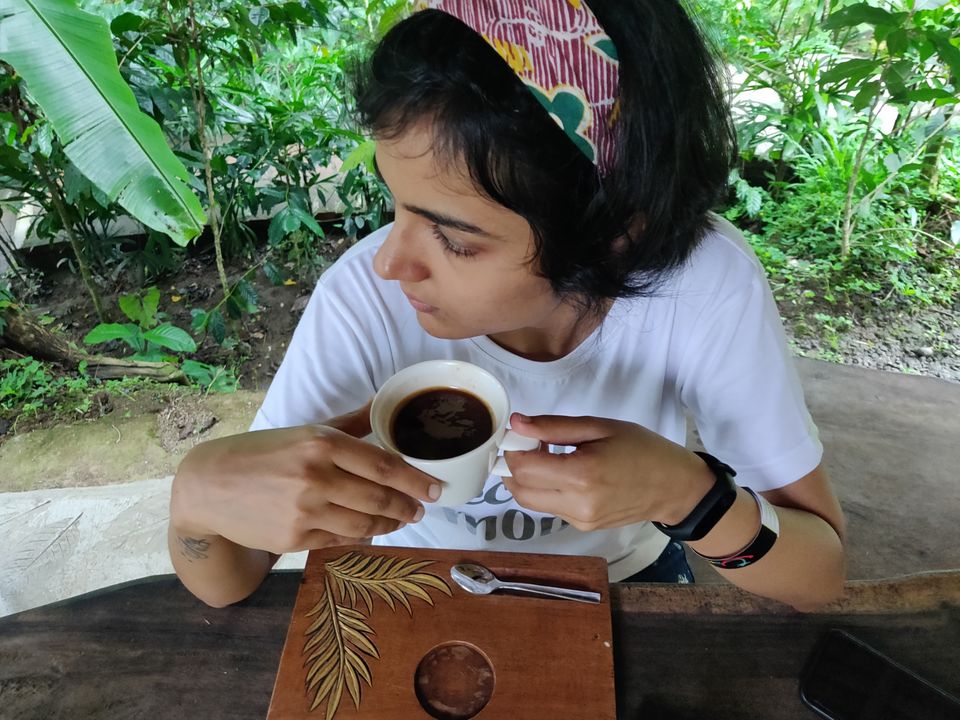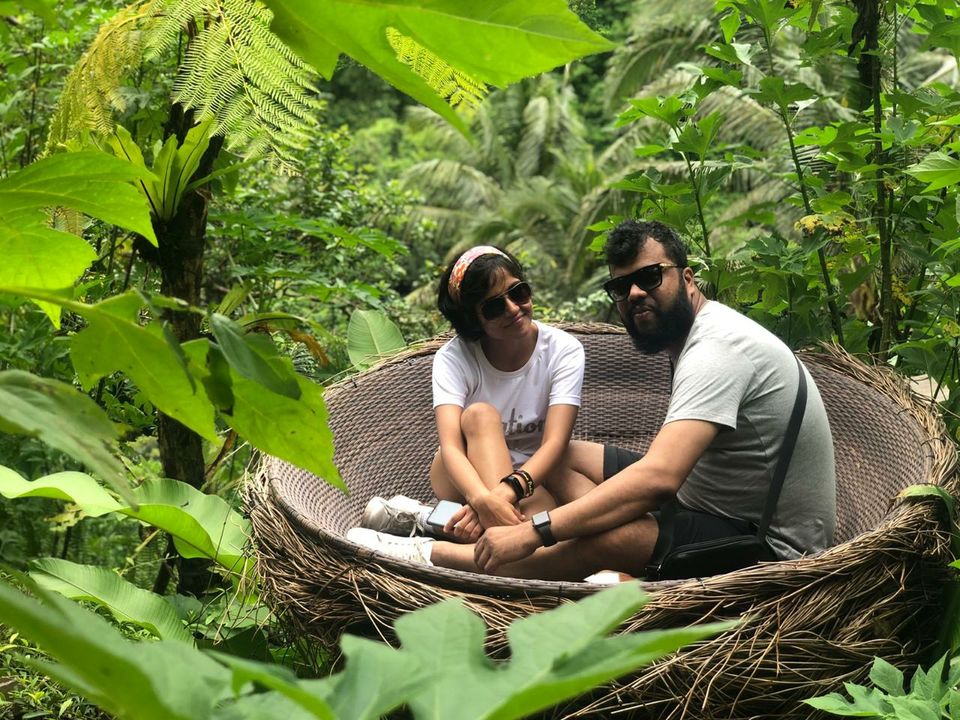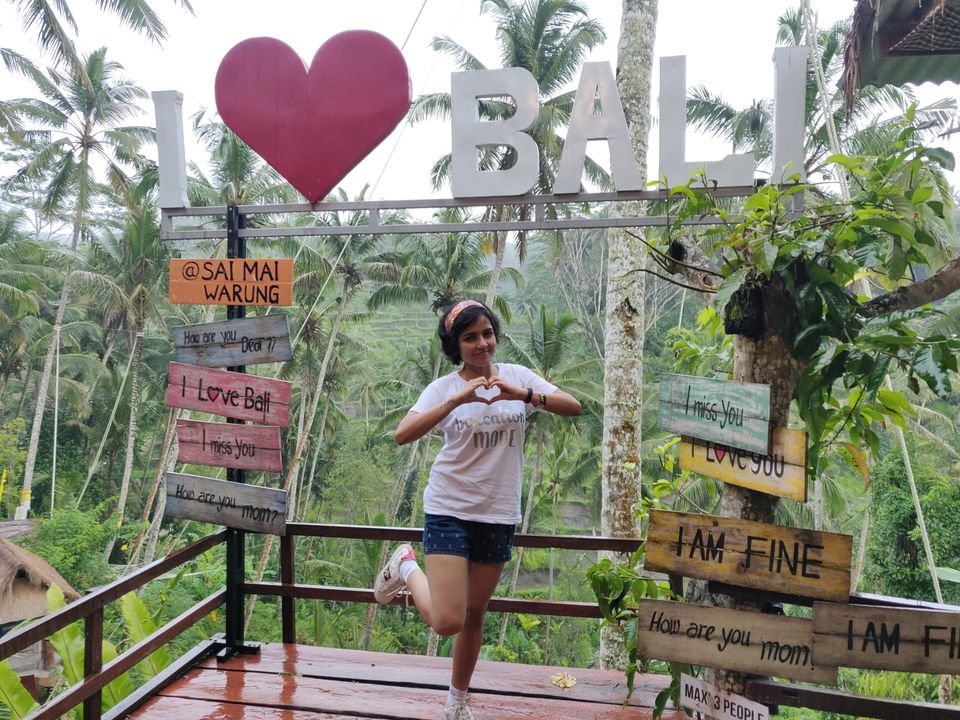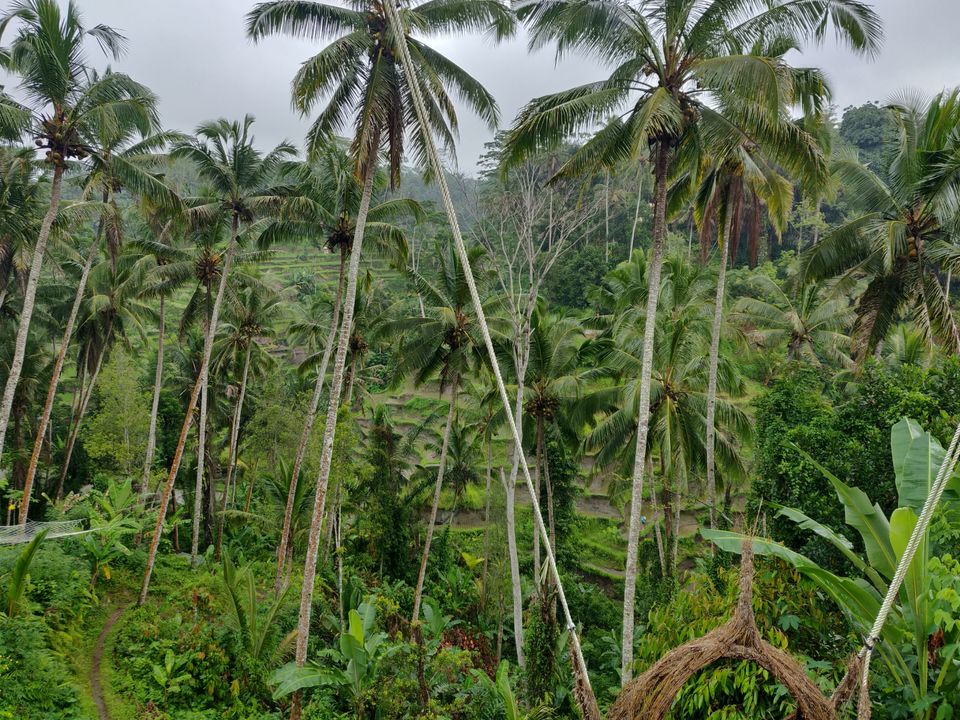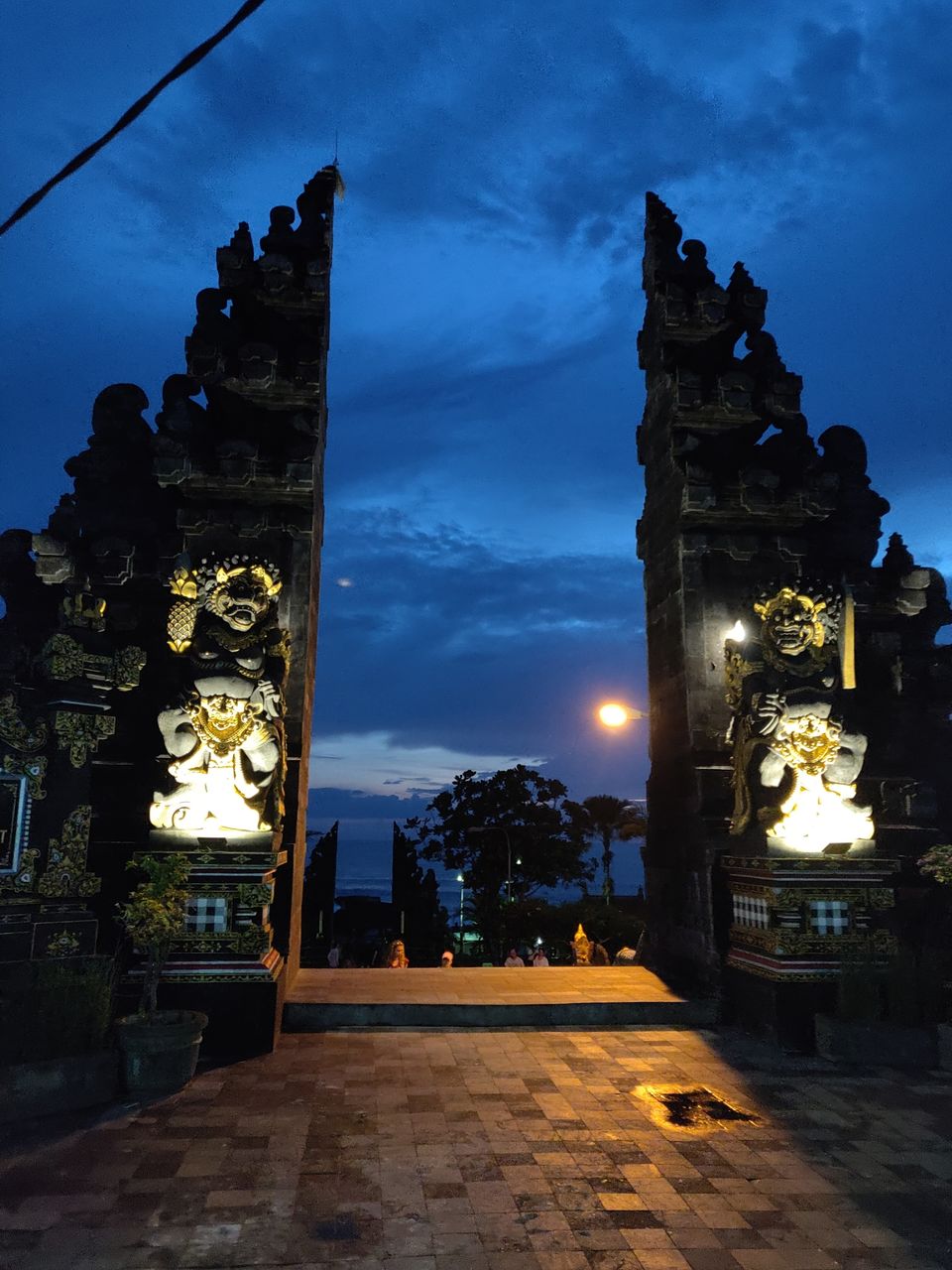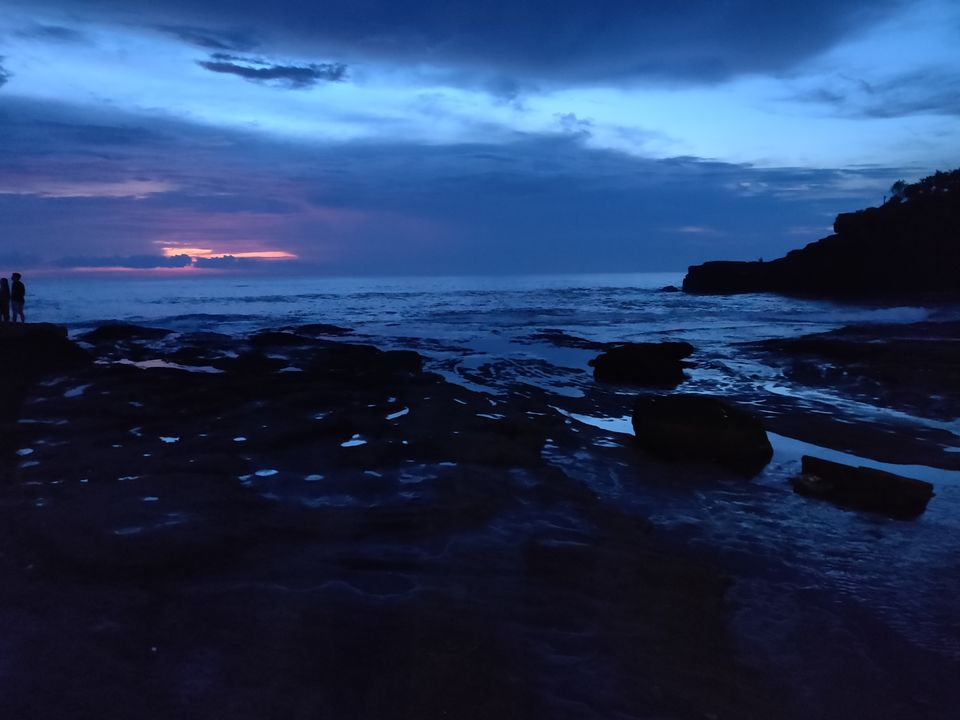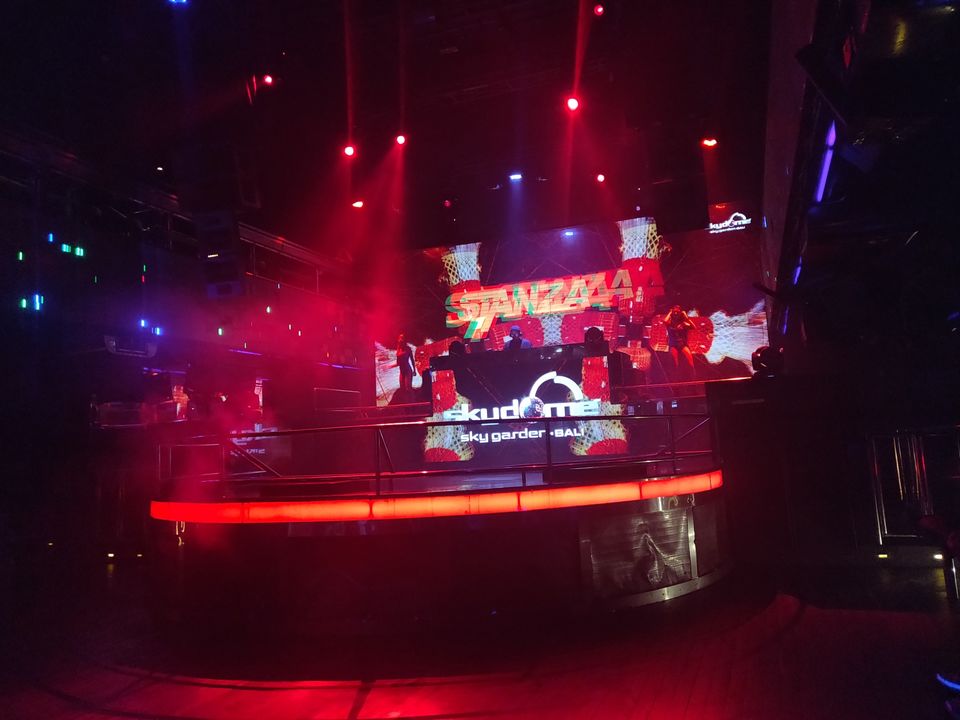 Enjoying the beauty of sea we took fast boat to nusa penida island ....and it's very beautiful....only 2 cliffs I like the most and very photogenic so sharing the pictures with u of that ....for nusa penida u can take a day tour as that's enough ...becoz not much to see in that island and yes the roads are not at all good in nusa penida ...so be prepared for a tiring day ....for vegetarians there are no options in that island so better carry ur own food there .....
•angel Billabong
•kelinking
•broken bridge
•finns beach club (seminyak)
We reached back to Bali around 5pm so we went to enjoy the sunset beauty in Finn's beach club (seminyak)...I loved the vibe of that club😍😍😍 beautiful view and u just can't get enough 😍😍😍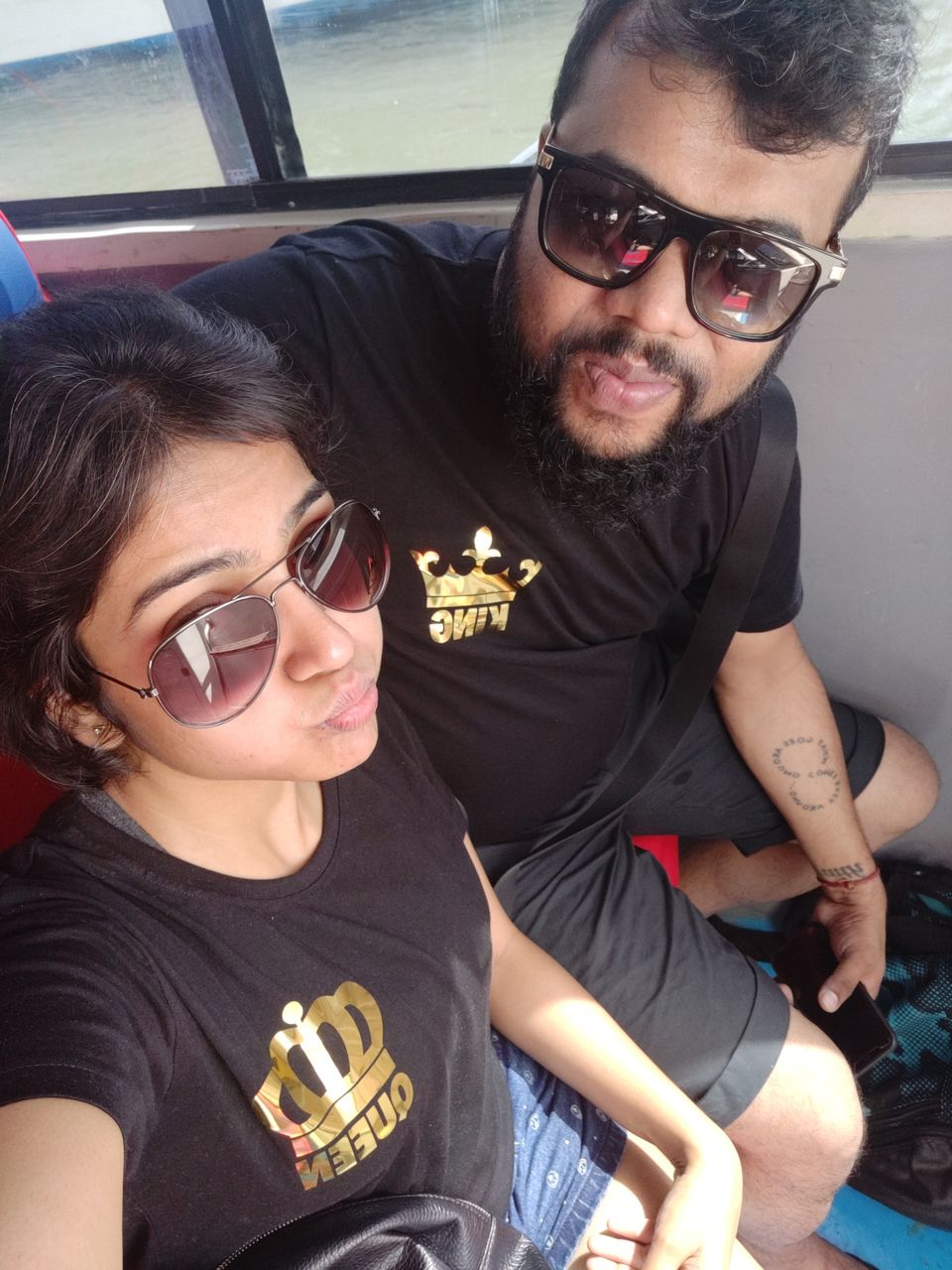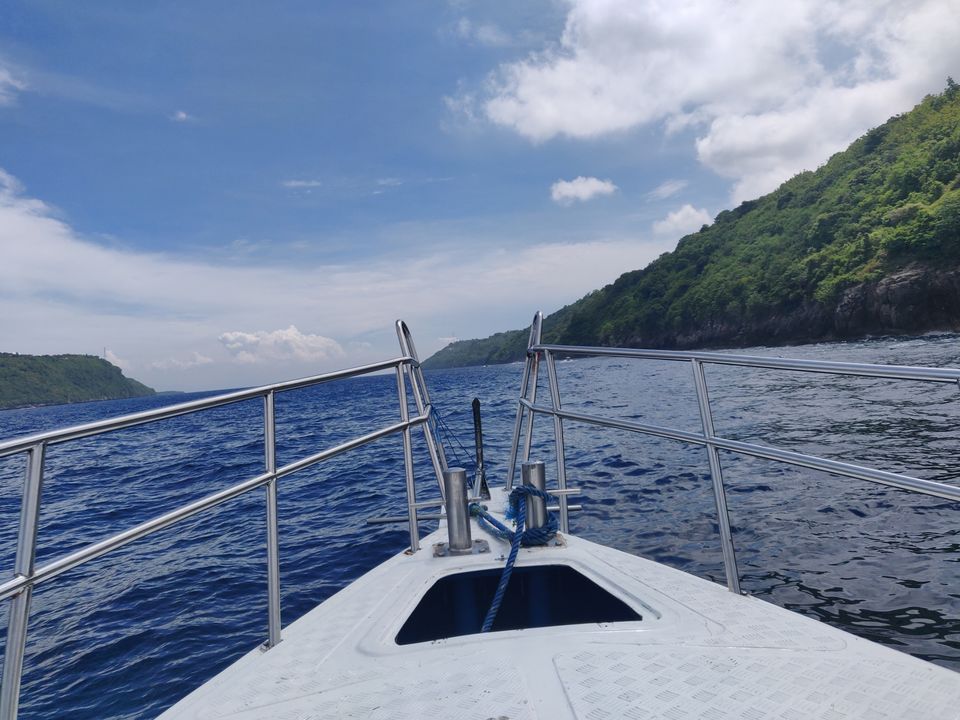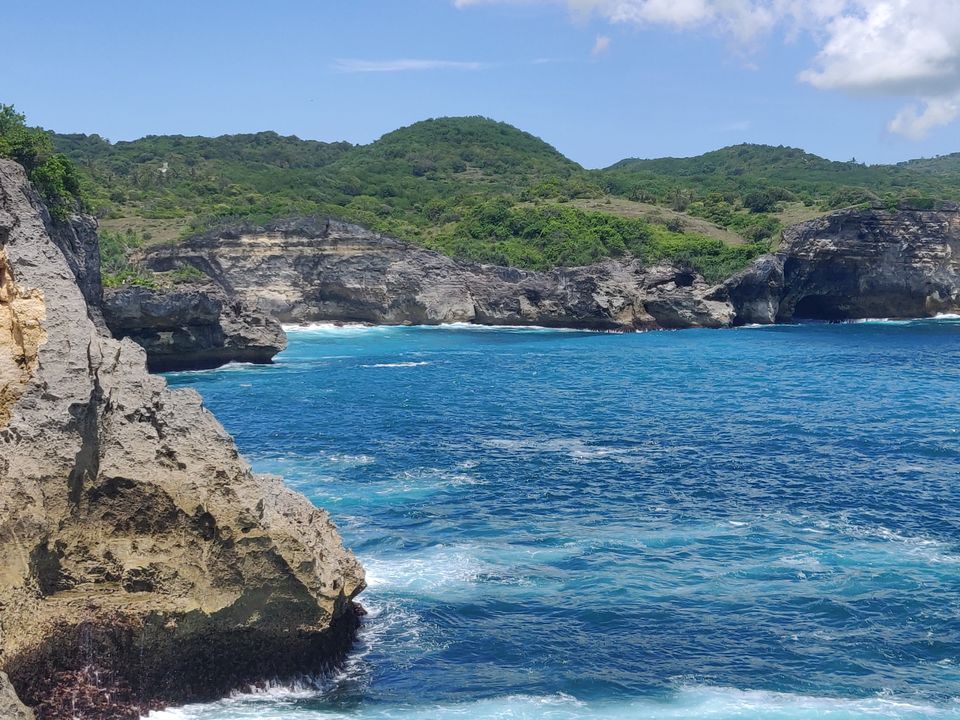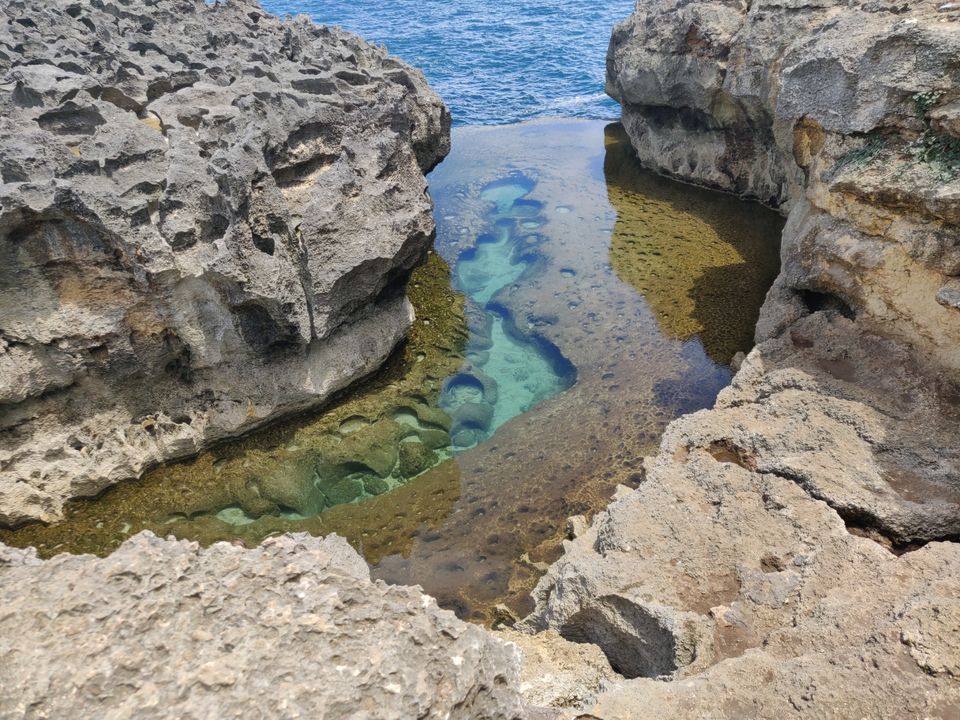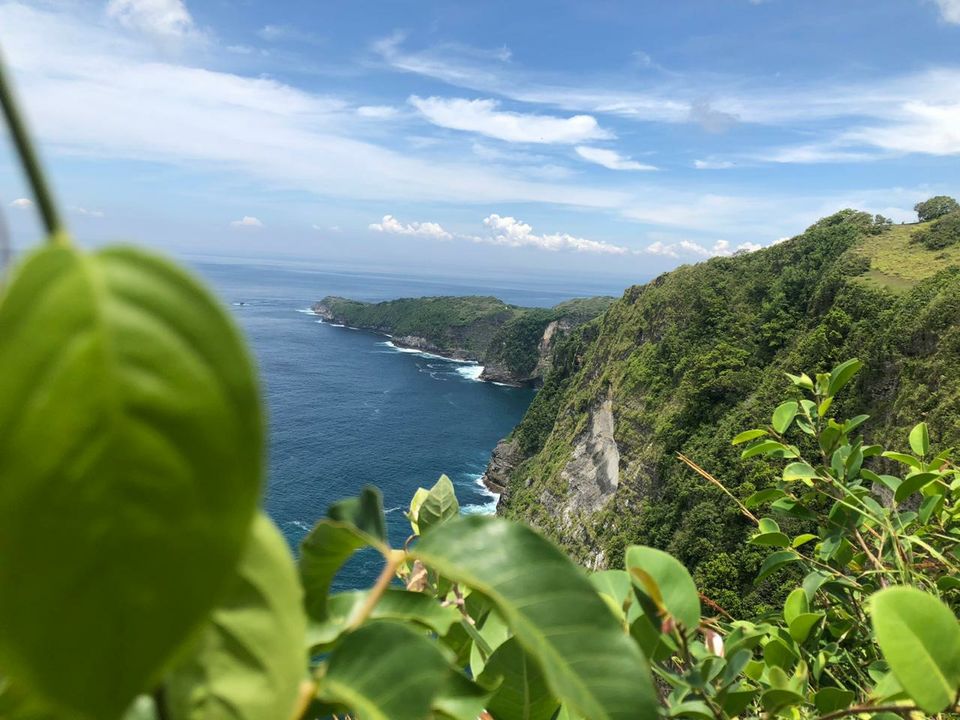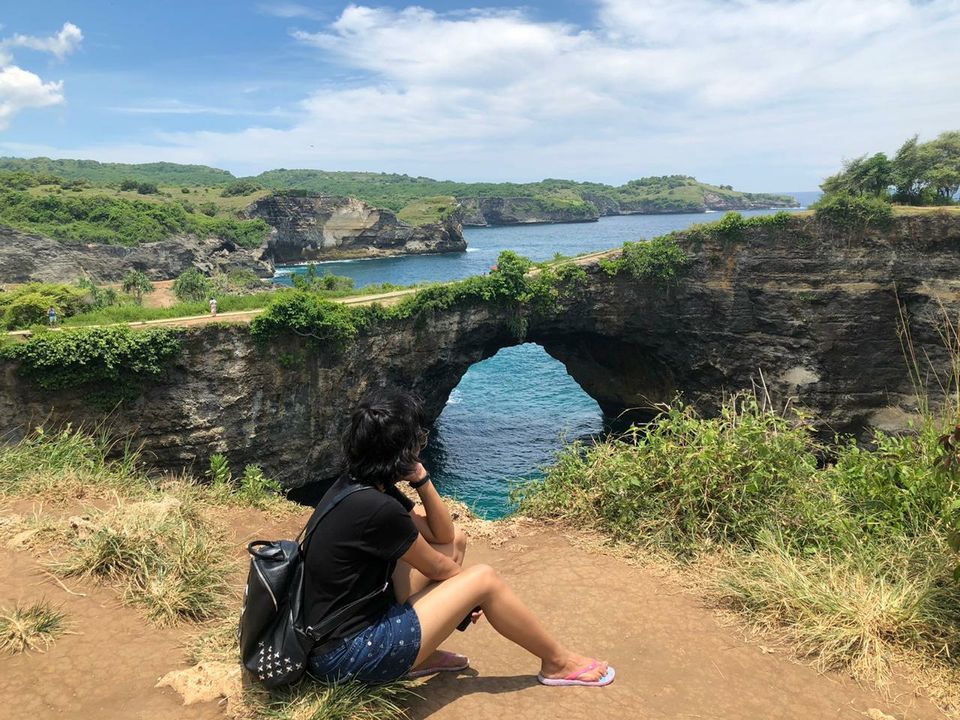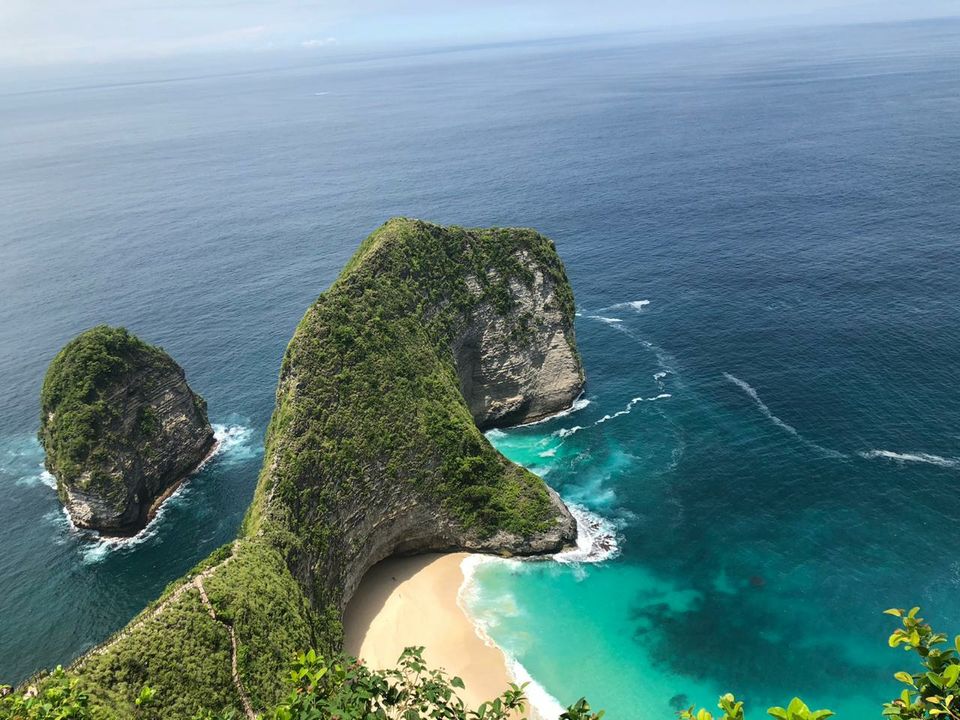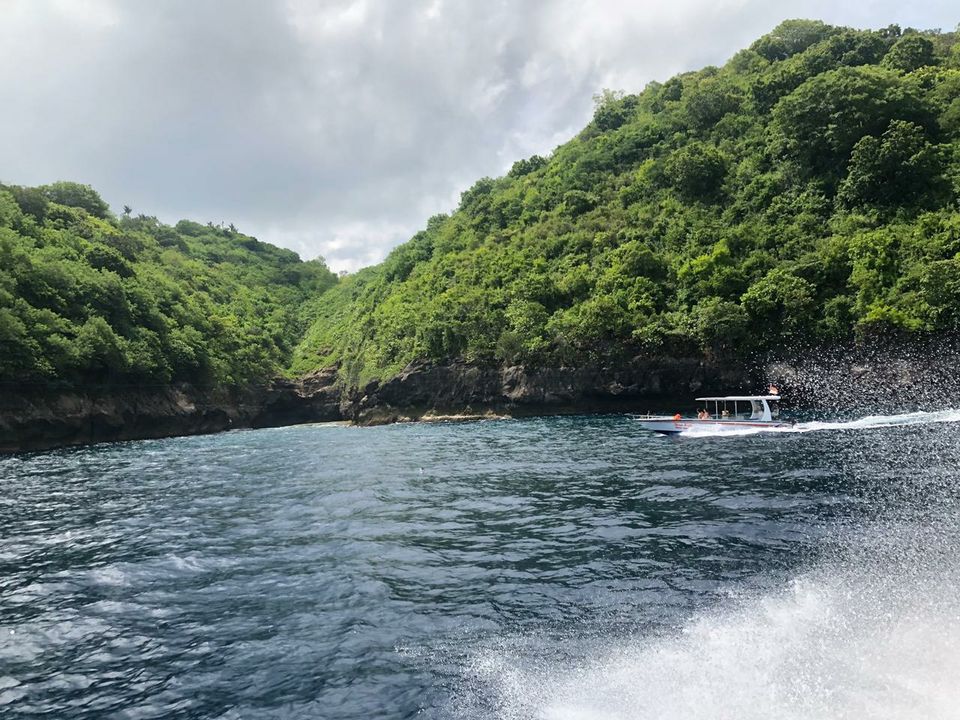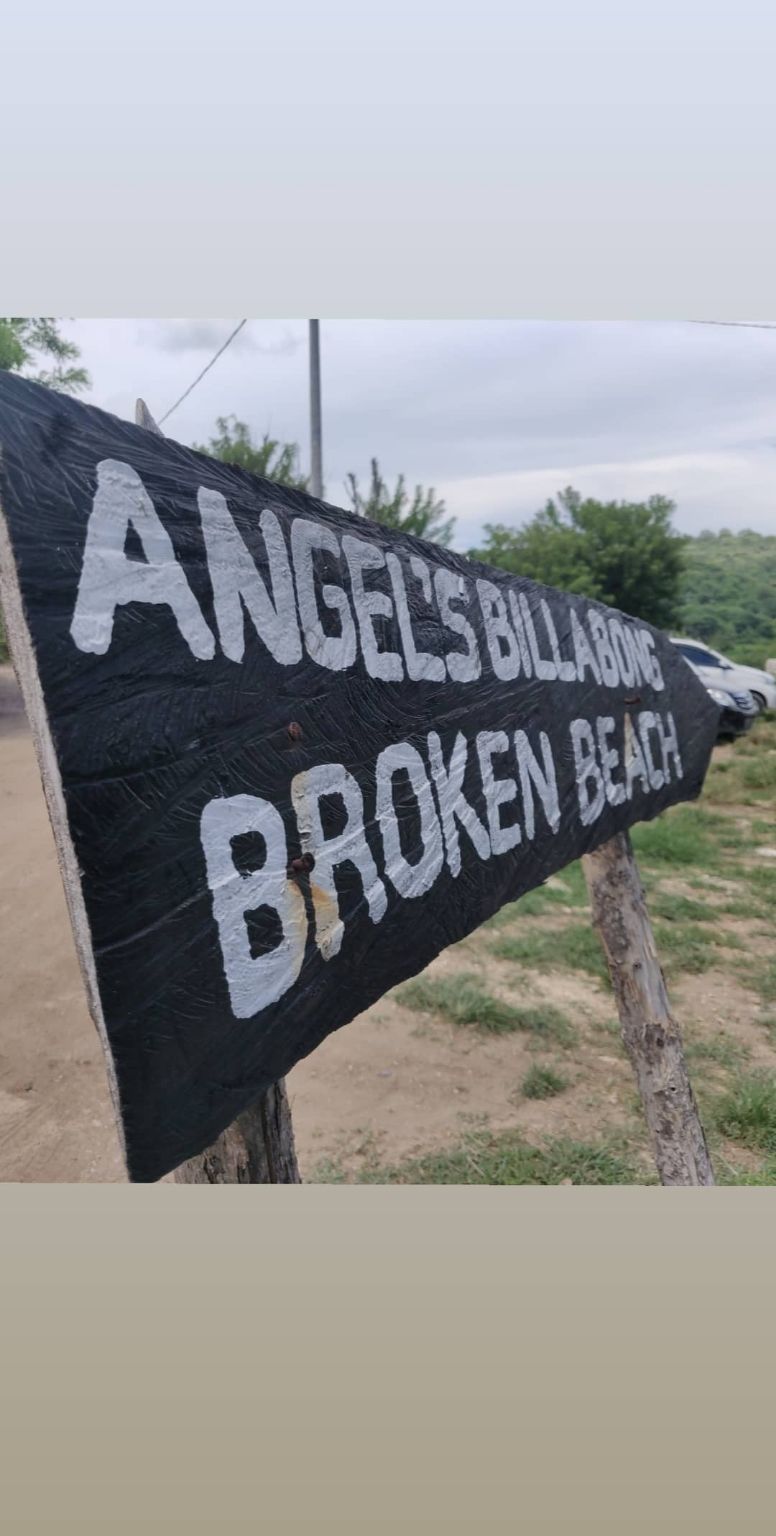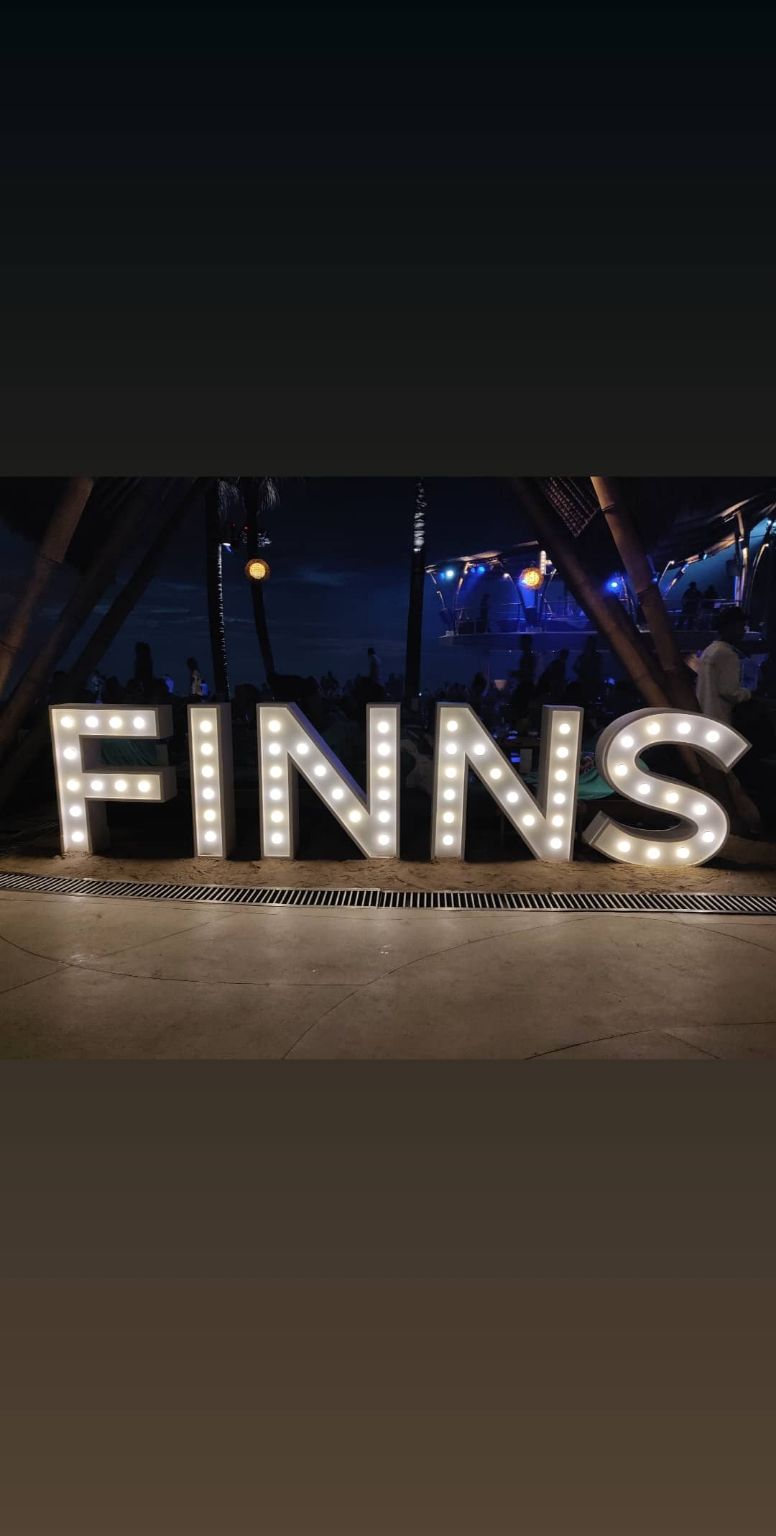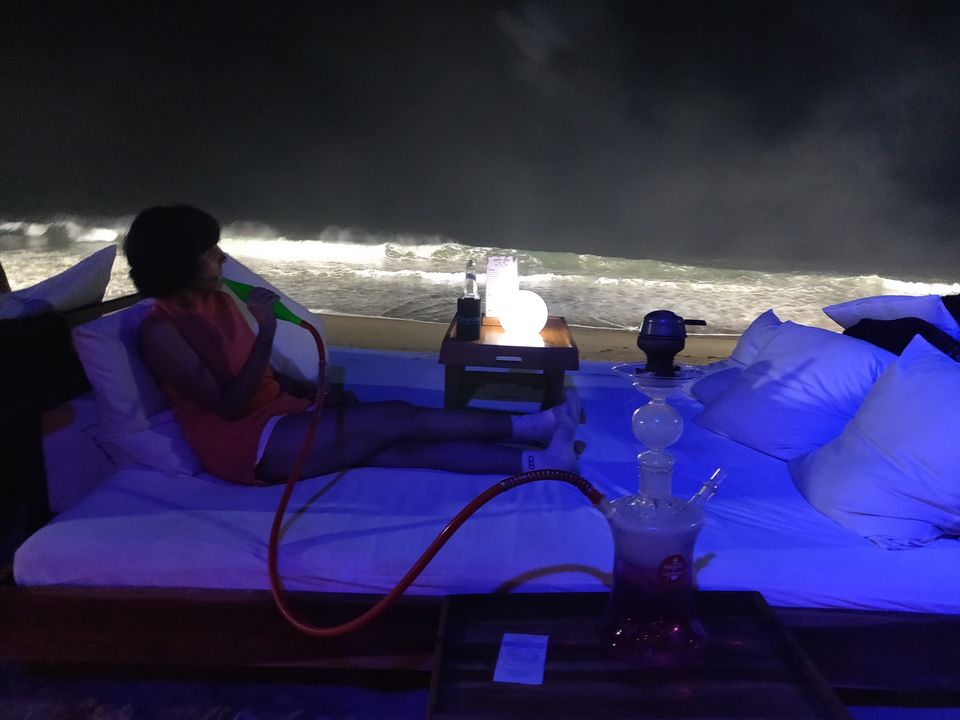 After 3 tiring days ...we checked in to one of the finest resorts of Bali -the Hilton resort ....the view from room is simply breathtaking ....u can get Mandarin spa in resort which is very relaxing ....after relaxing for sometime we went for 'rock bar' in ayana resort ....which is very famous....a must go ....from resort they will take you to rock bar via crane which is beautiful to watch .....best time to go there is sunset time
Don't forget to try ice cream burger over there
In Bali
6th March 2019 Ogoh Ogoh parade
Ogoh ogoh is a kind of statue / giant doll which is made of light materials such as the combination of wood, bamboo, paper, and styrofoam so it is easy to be lifted and paraded. With the development or technology and materials, people prefer using styrofoam because of its lightweight and easiness to be carved and processed, but of course it costs more. Ogoh-ogoh is made in form of Bhuta Kala or evil spirits and creatures who like to disturb human's life. Bhuta Kala is usually symbolized as a giant creature / Rakshasa with scary and ferocious appearance. Bhuta Kala is the kind of evil creatures which possessed bad nature in them. In Hindu and Buddha mythology, it is said that the word "rakshasa" means "cruelty", which is the opposite of the word "raksha" which means "tranquility". By parading ogoh-ogoh and in the end burn or destroy it, it is expected that those vices could be kept away from human race.
So we got the opportunity to enjoy this parade as well 😍😍😍😍😍😍
For dinner u can go to royal kitchen for authentic Indian food and it tastes yum....even better than queens of India .....
•check in Hilton resort
•rock bar
•ogoh Ogoh parade
•royal kitchen (Indian restaurant)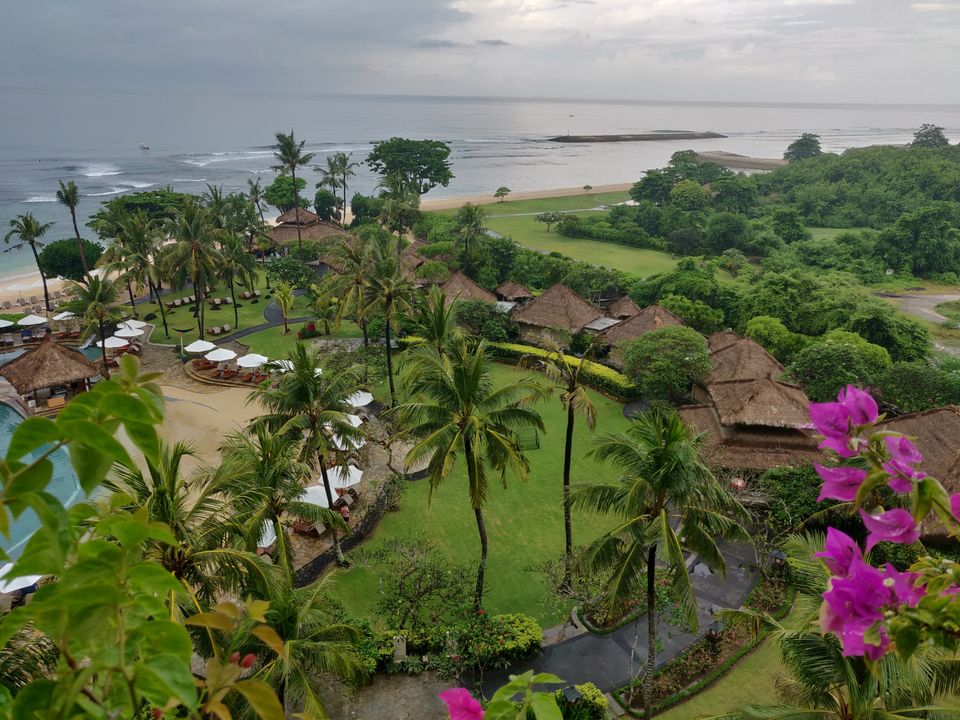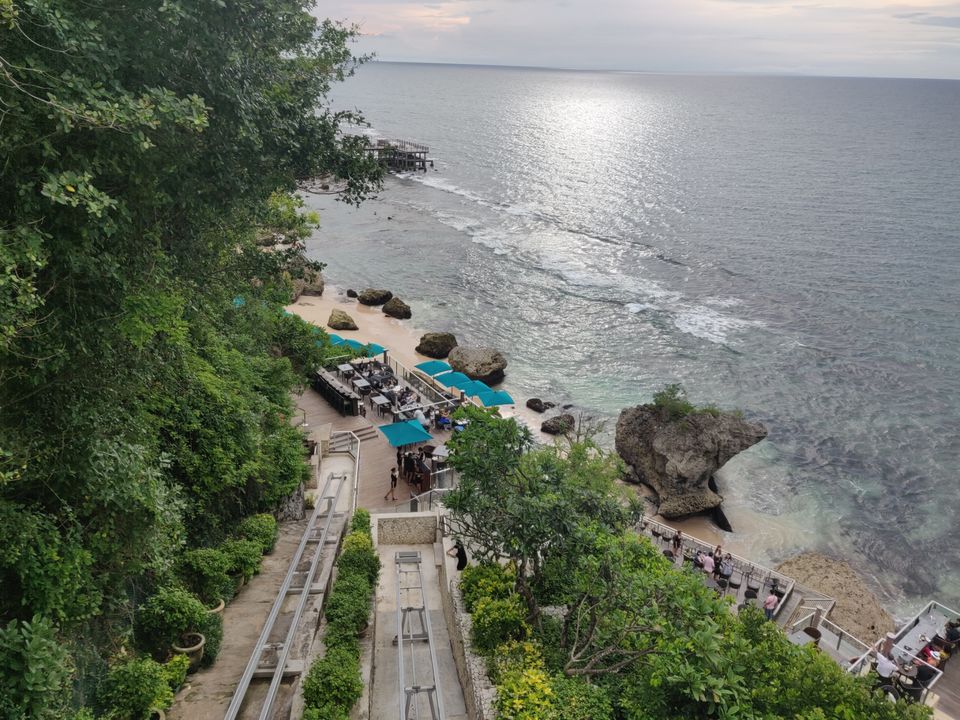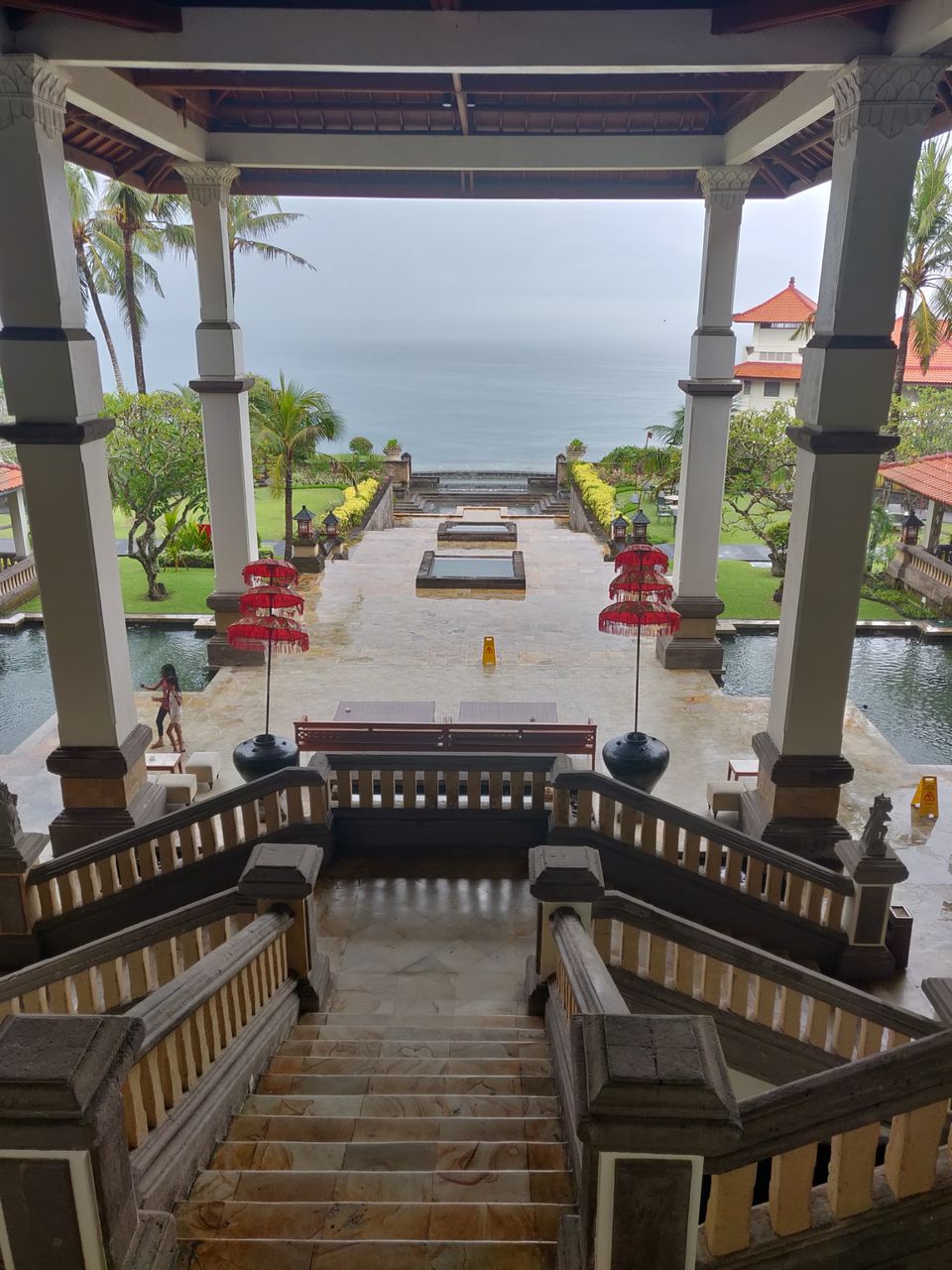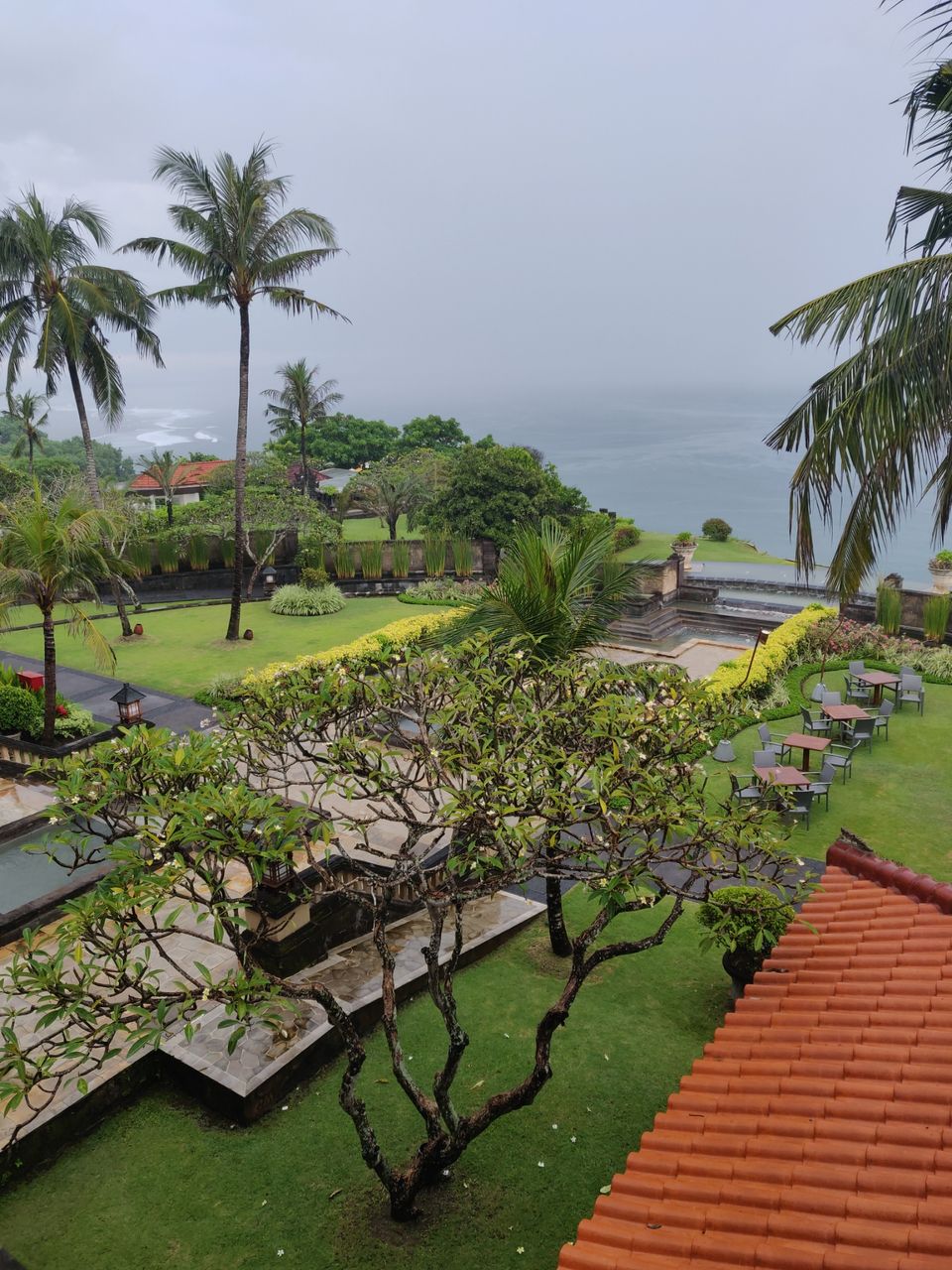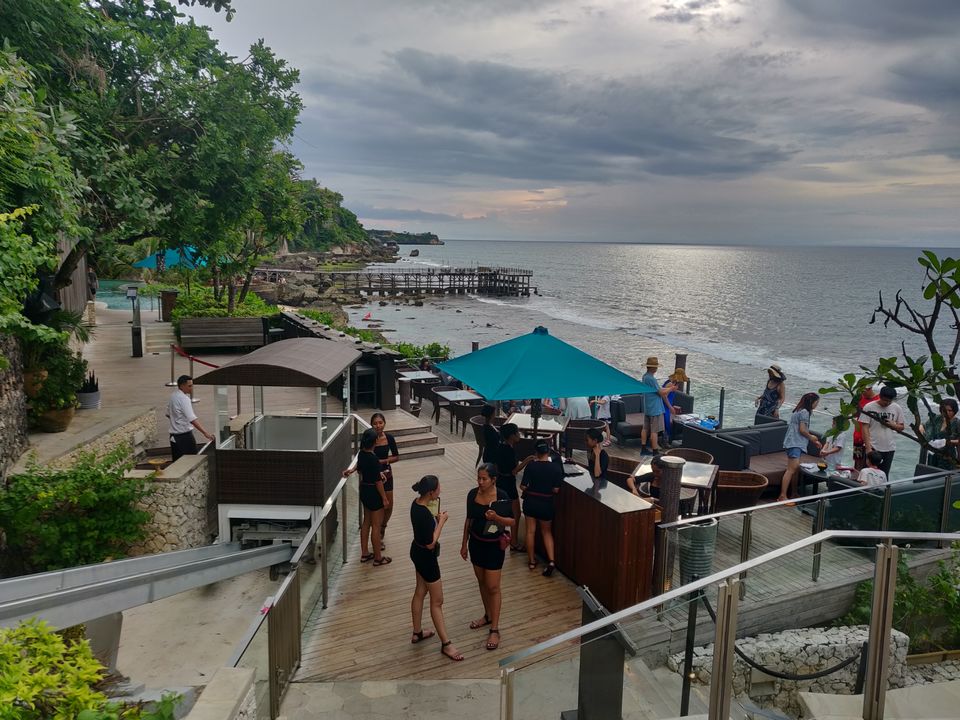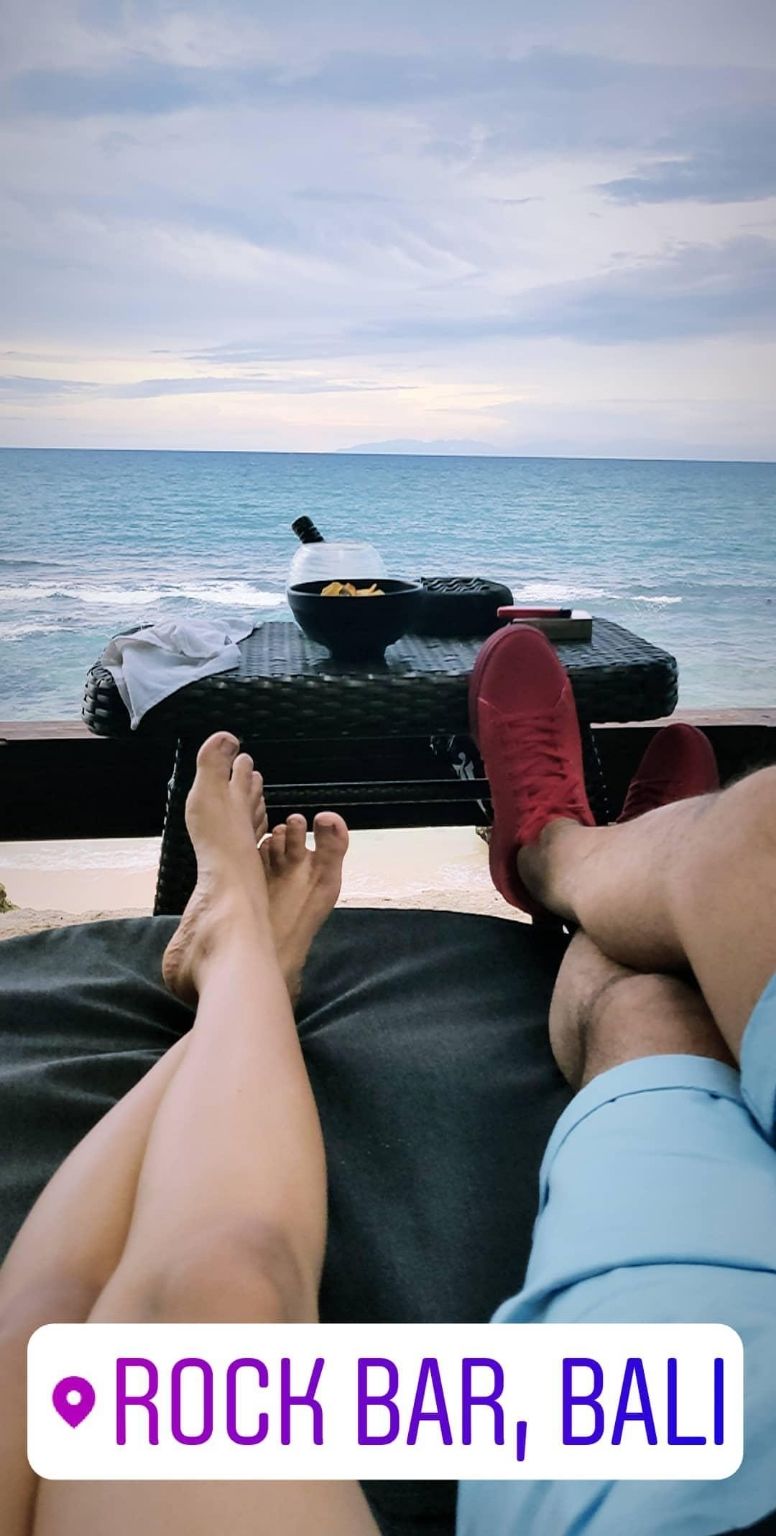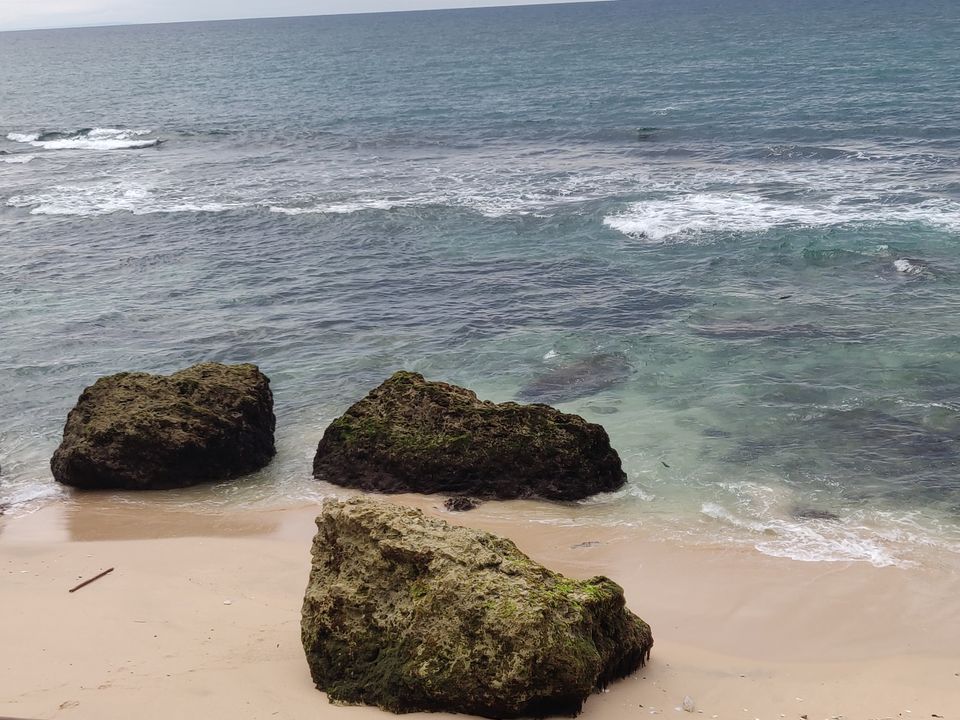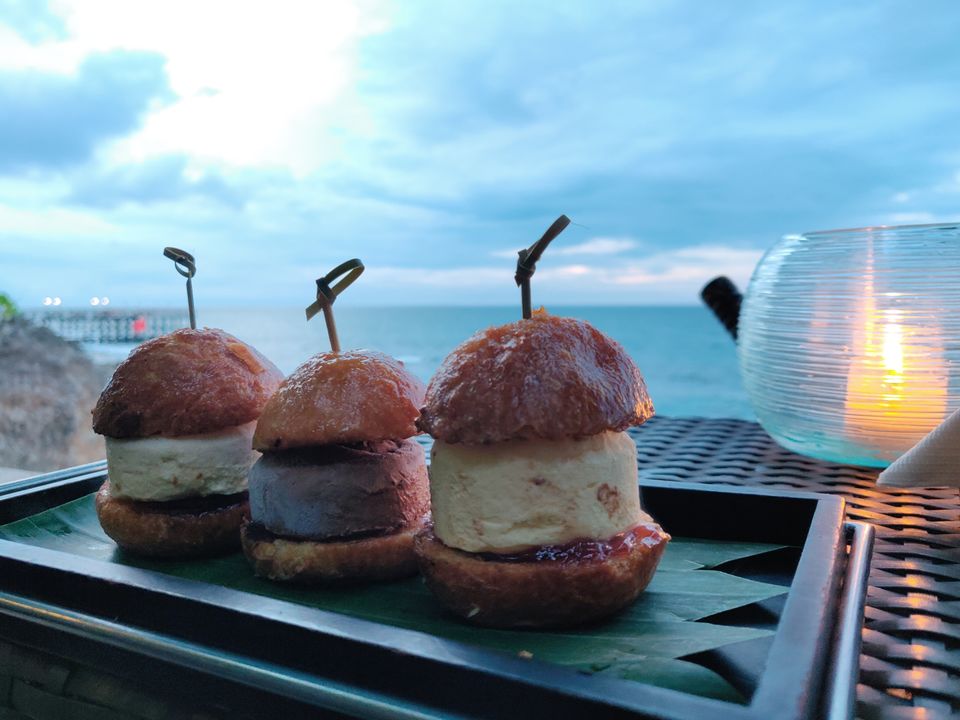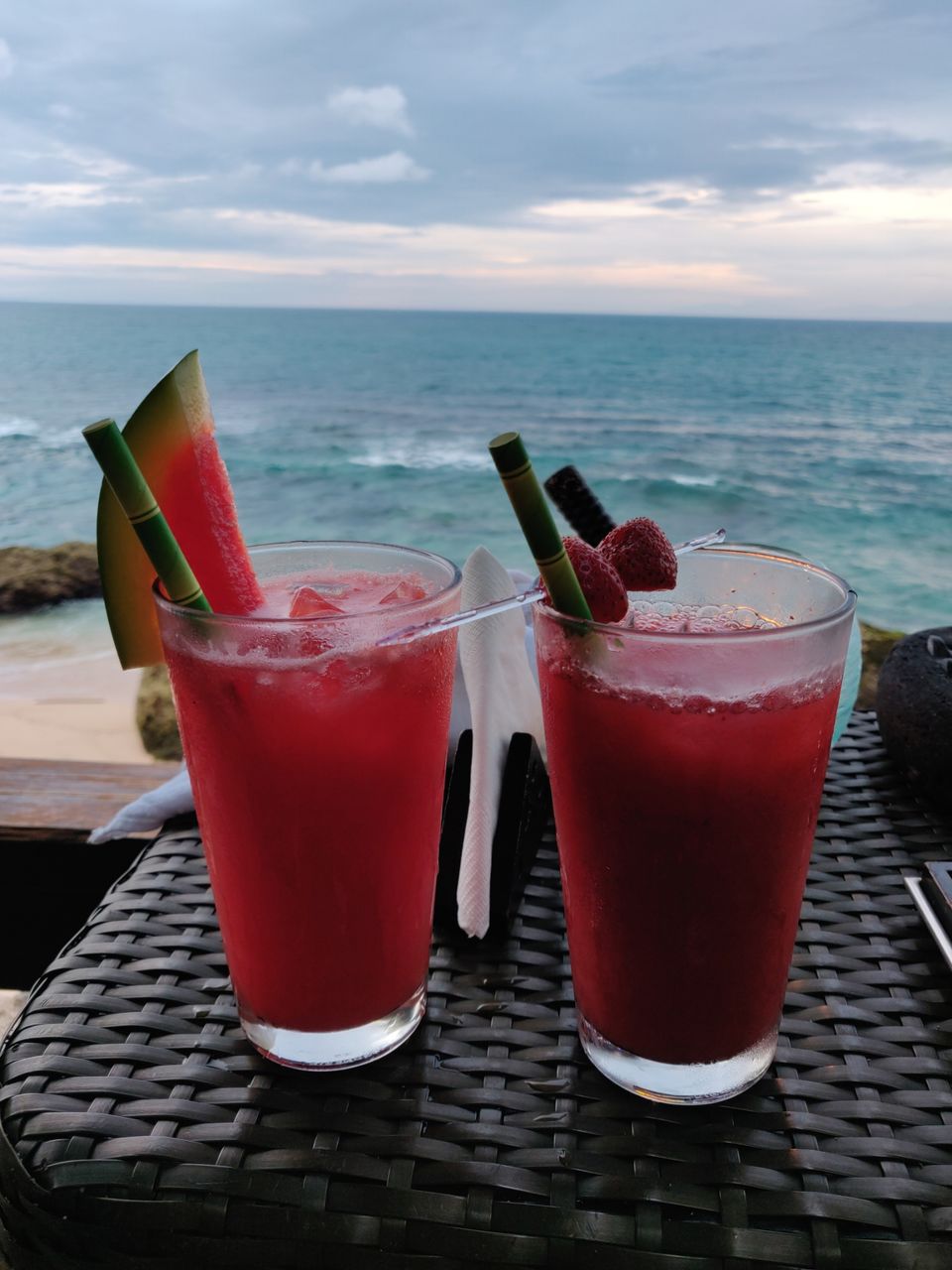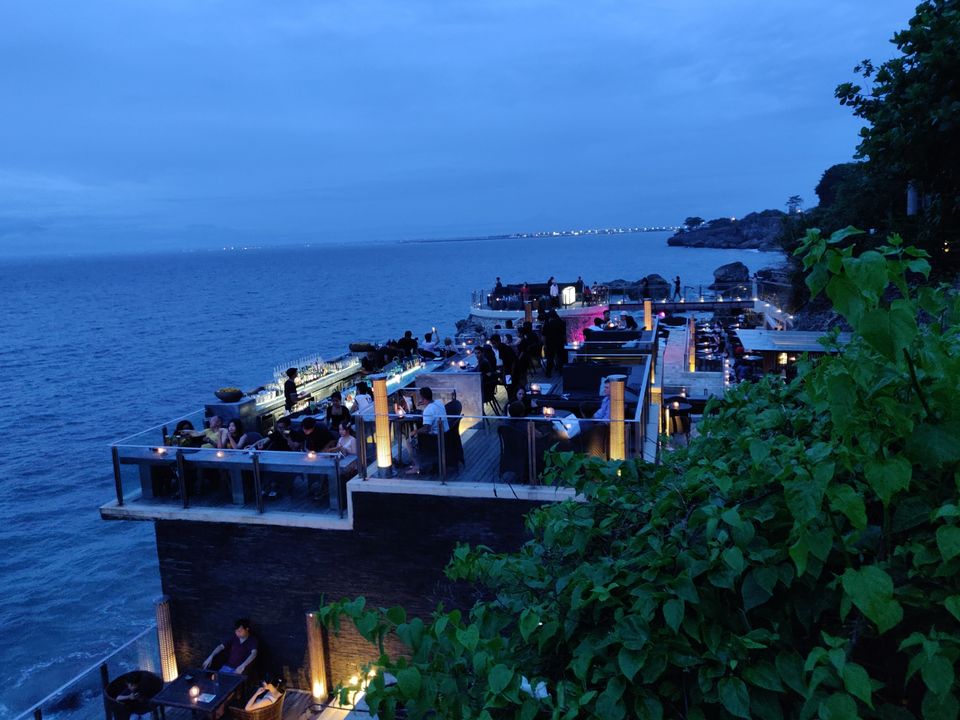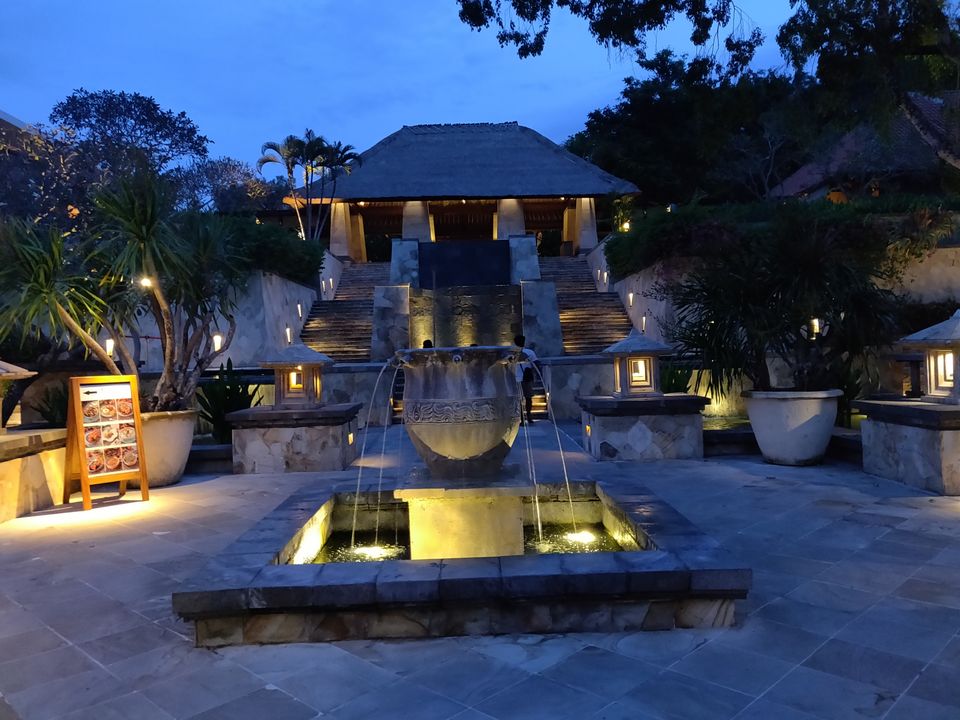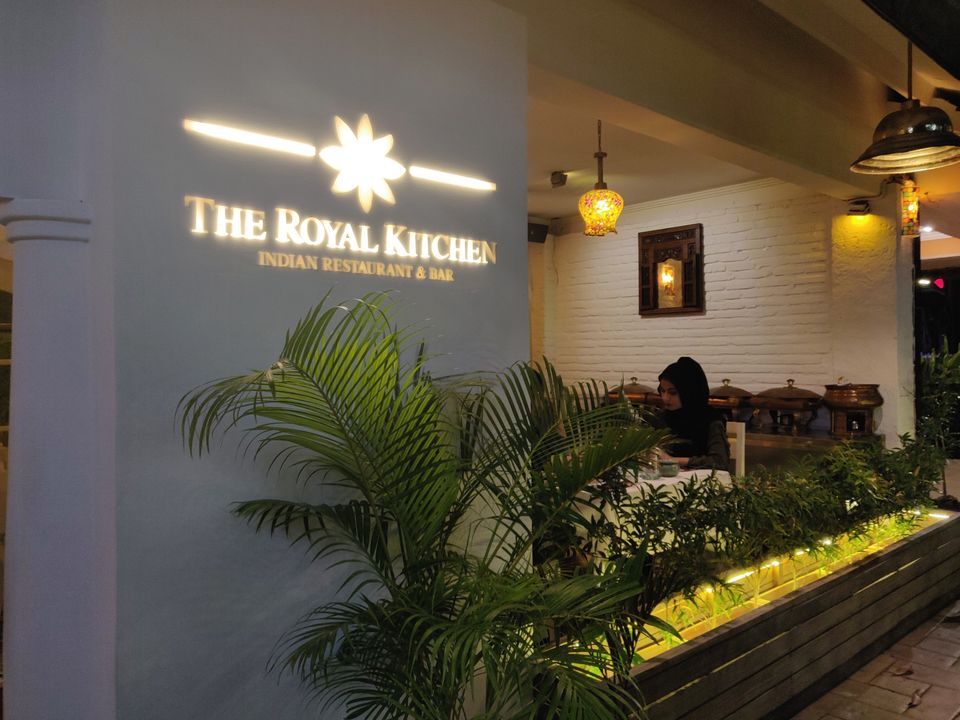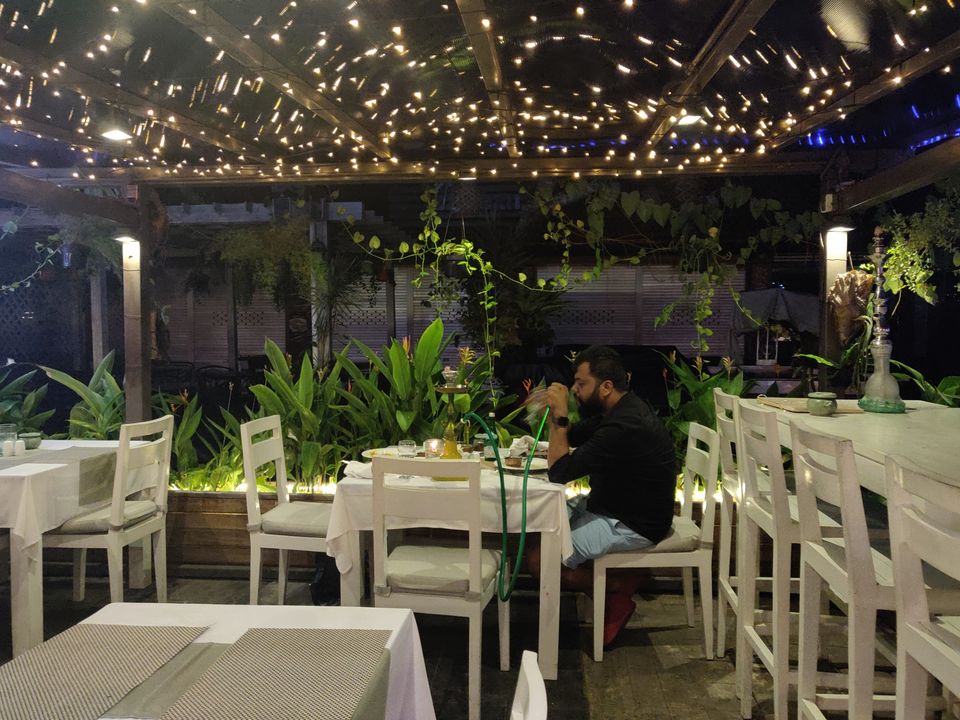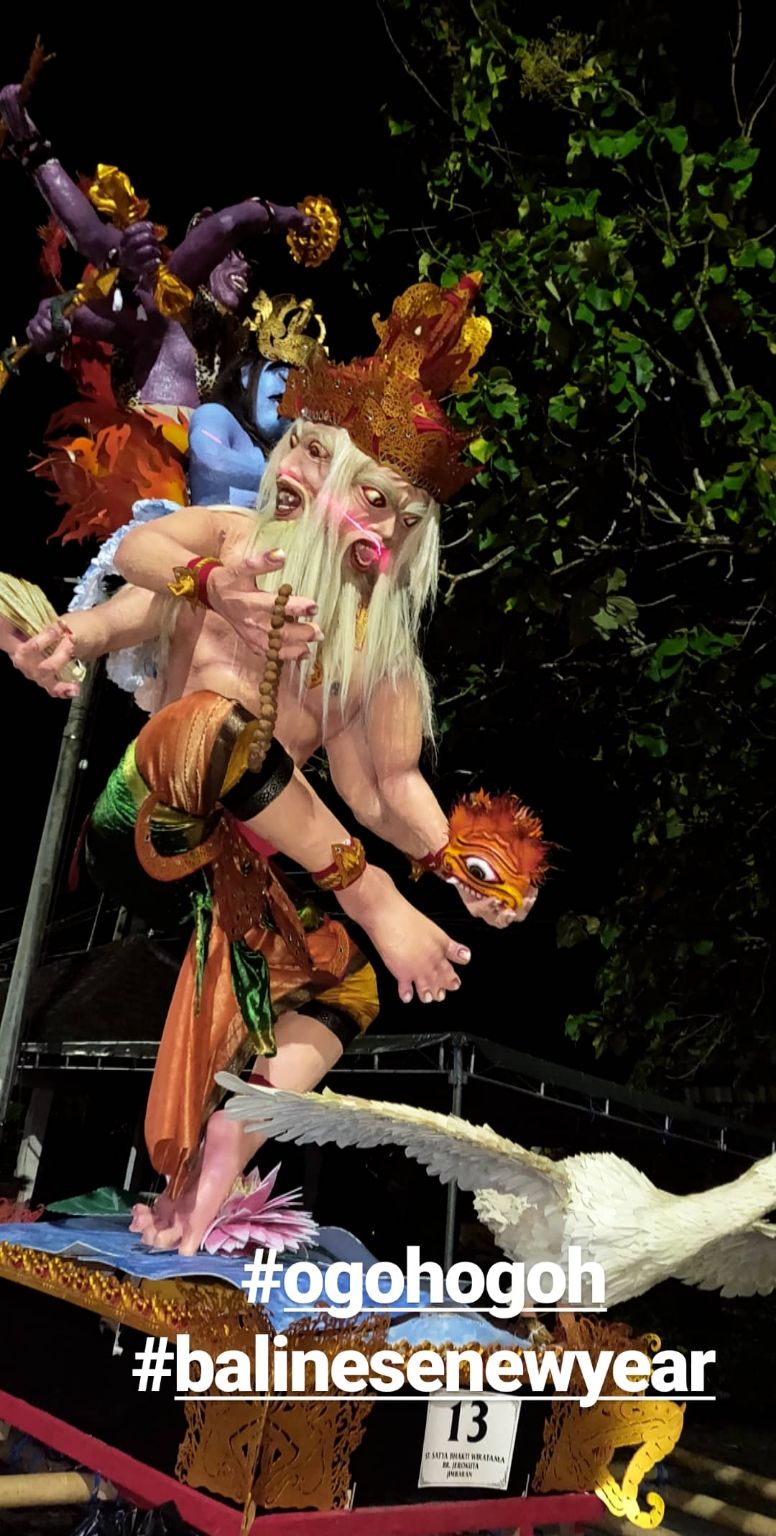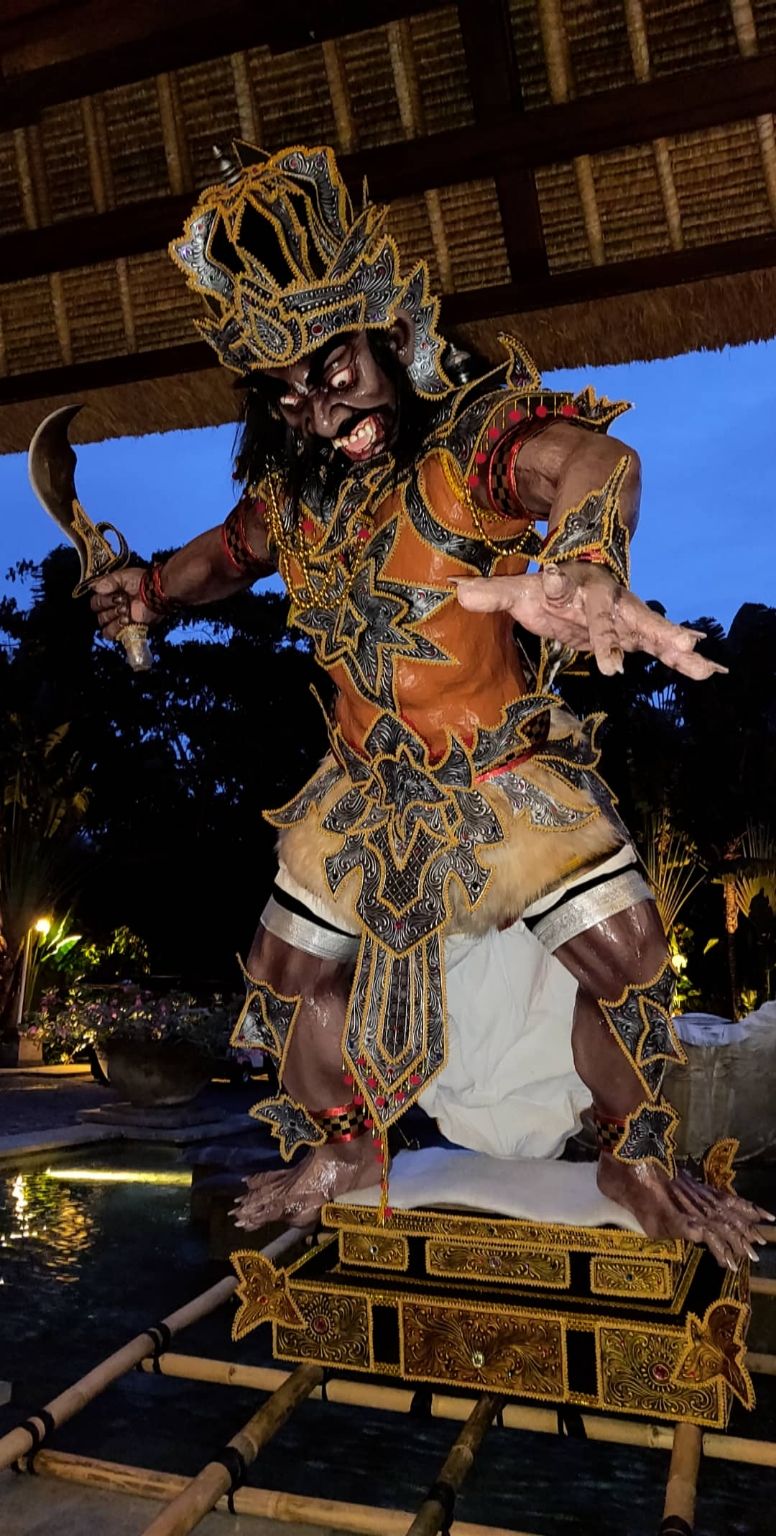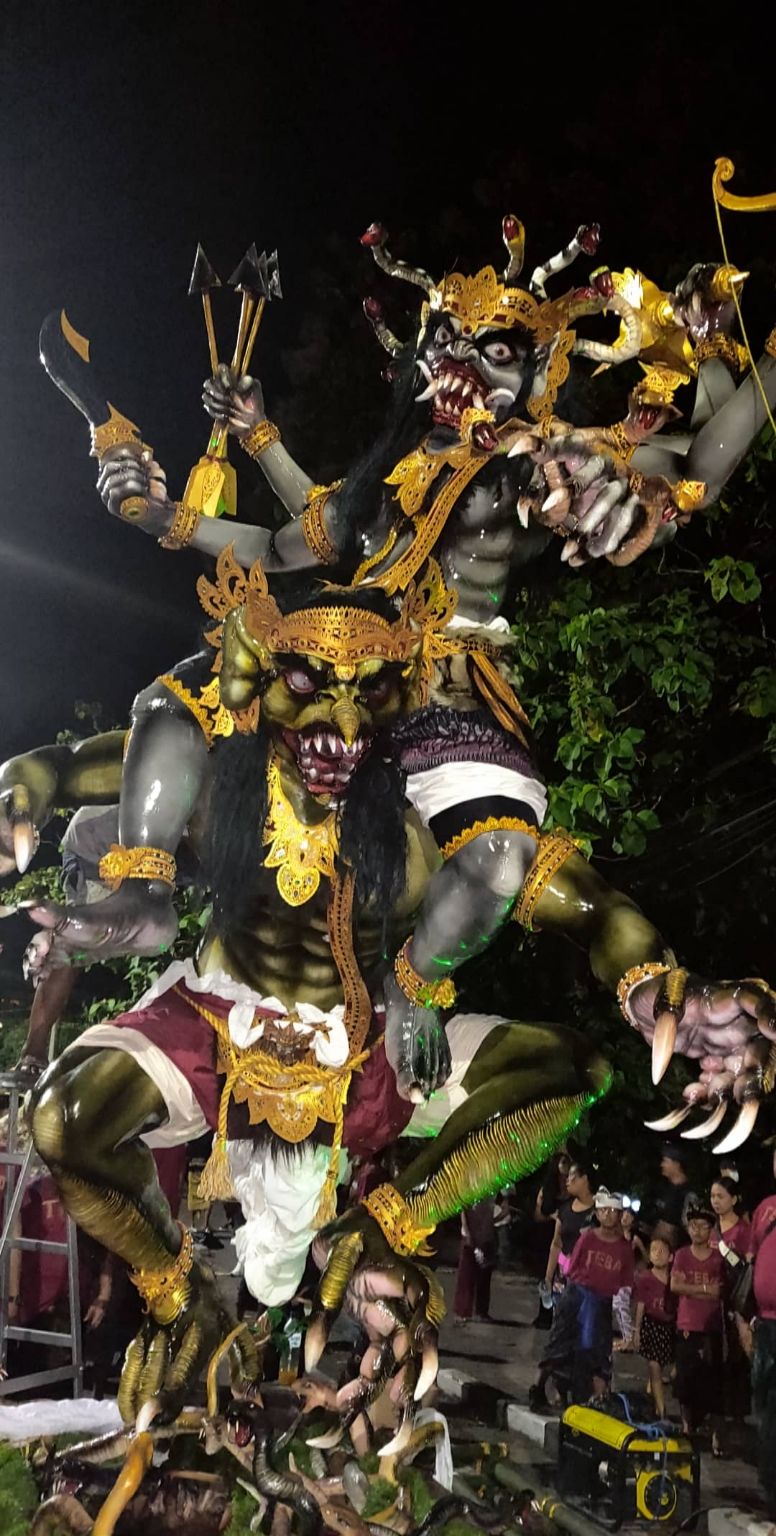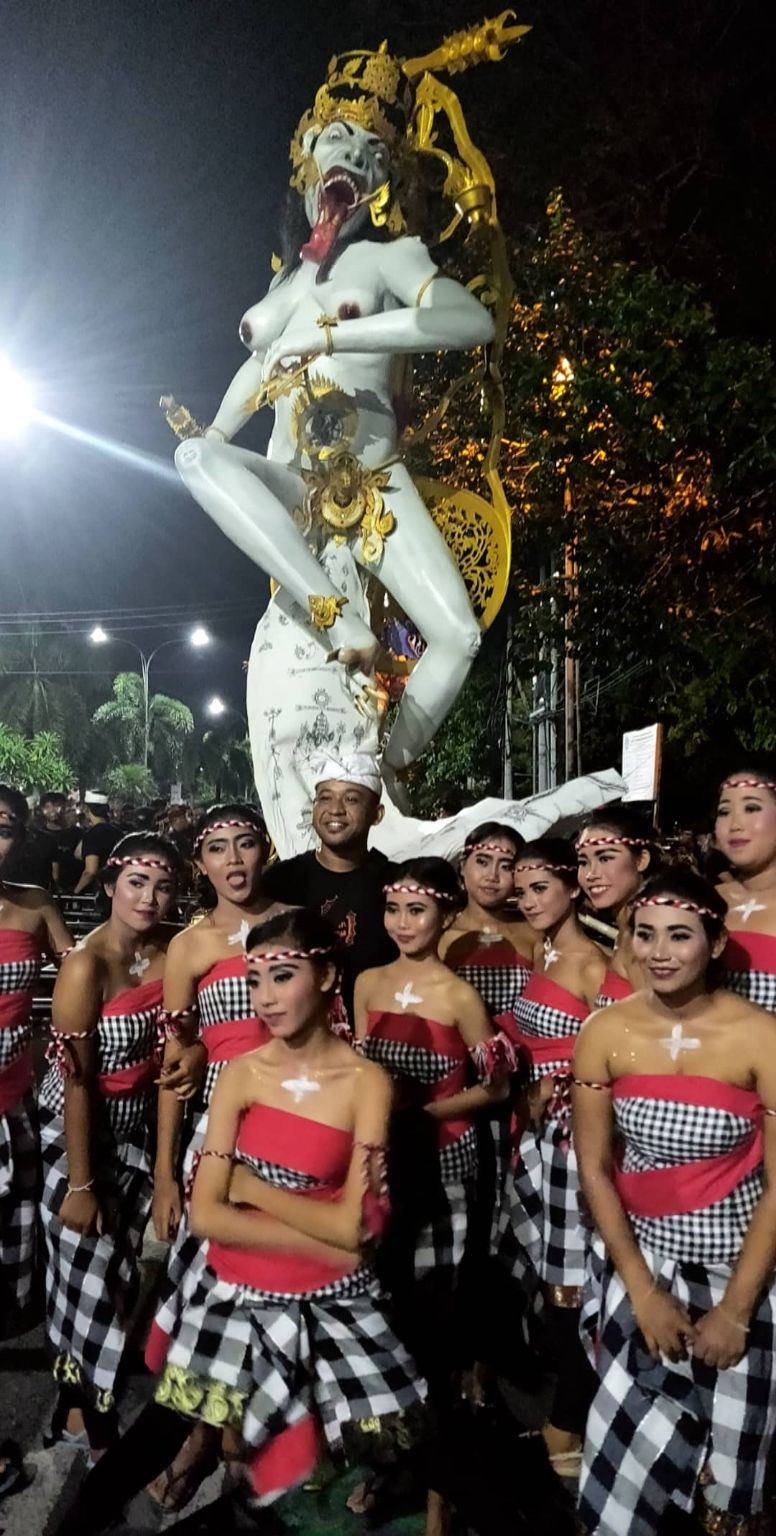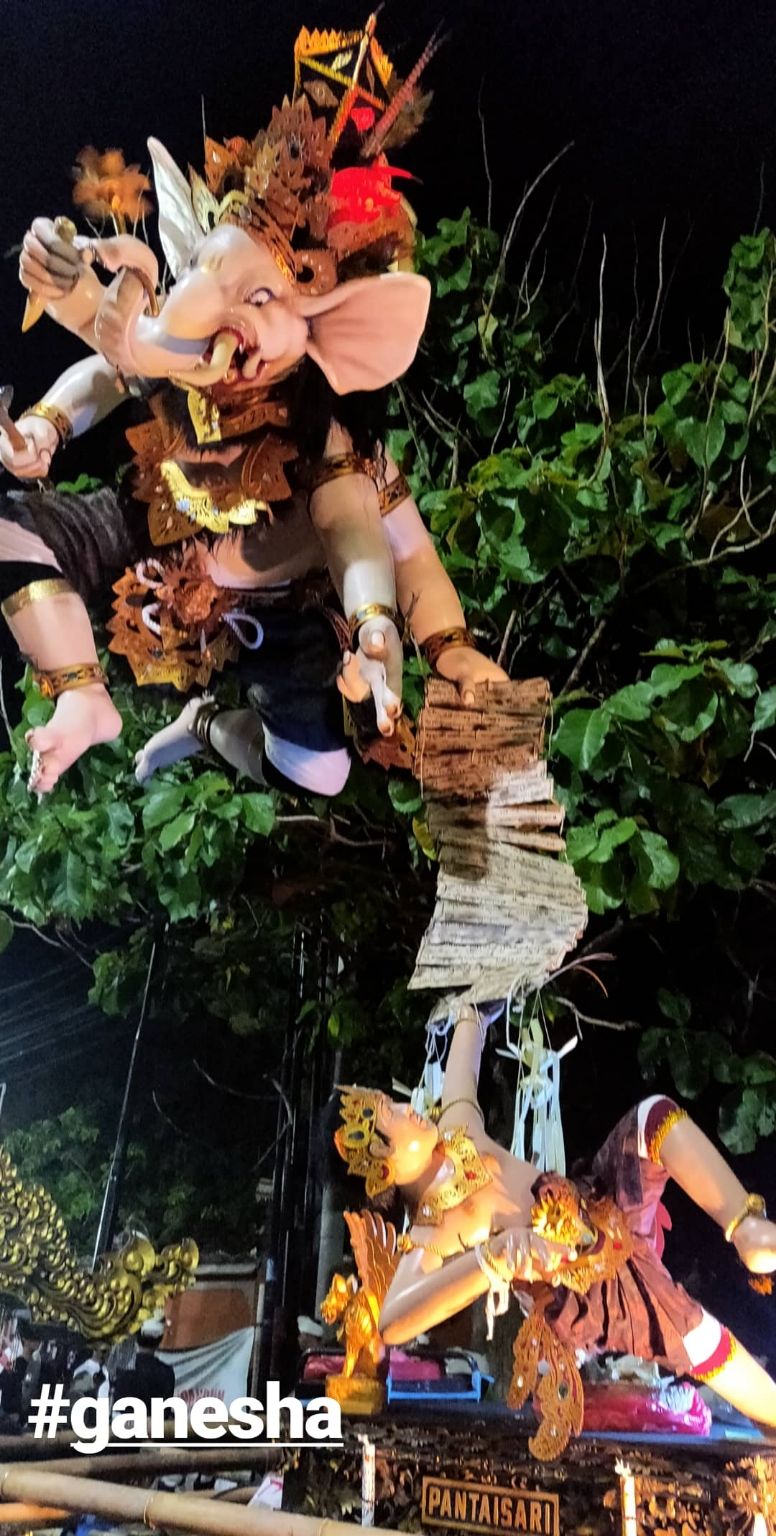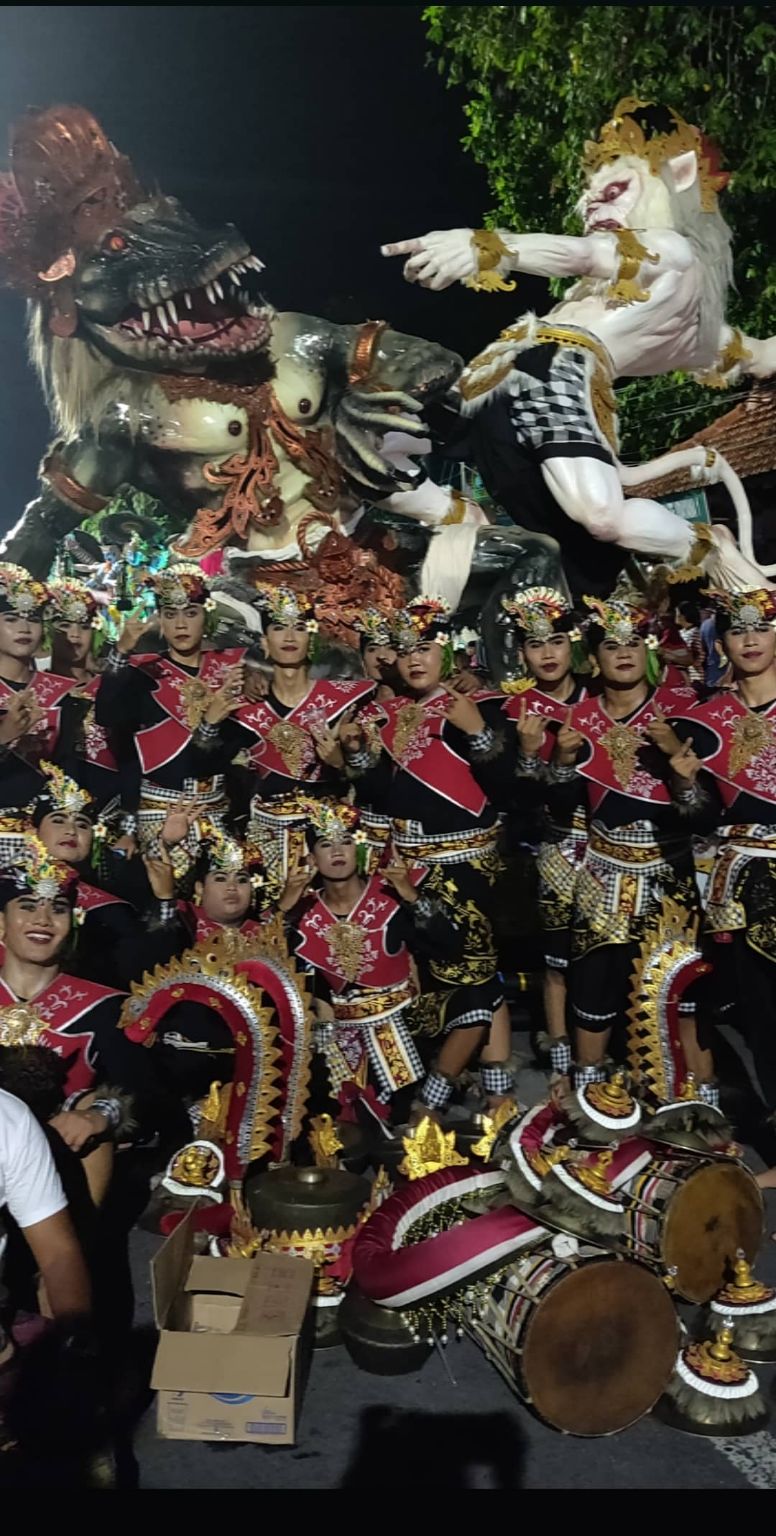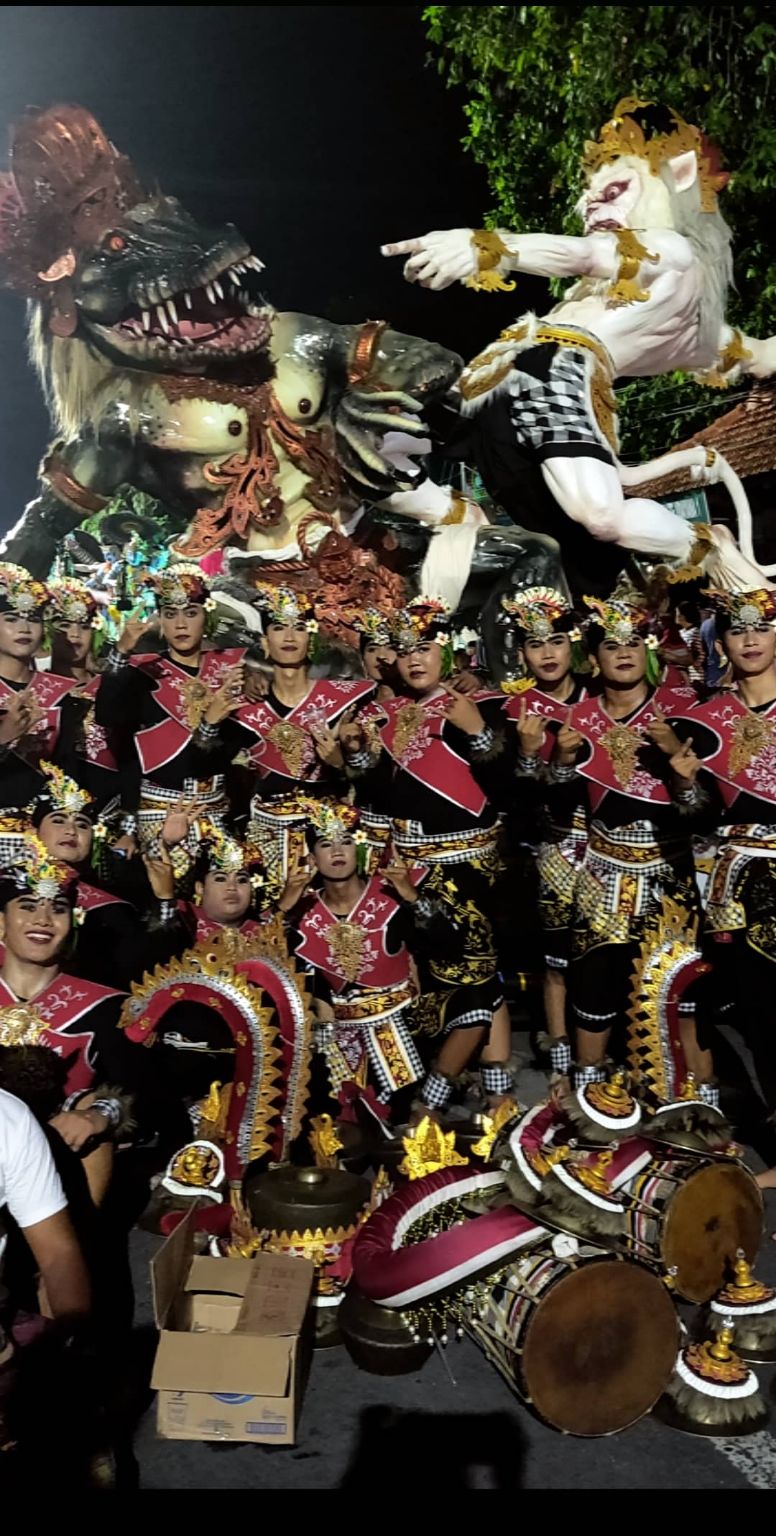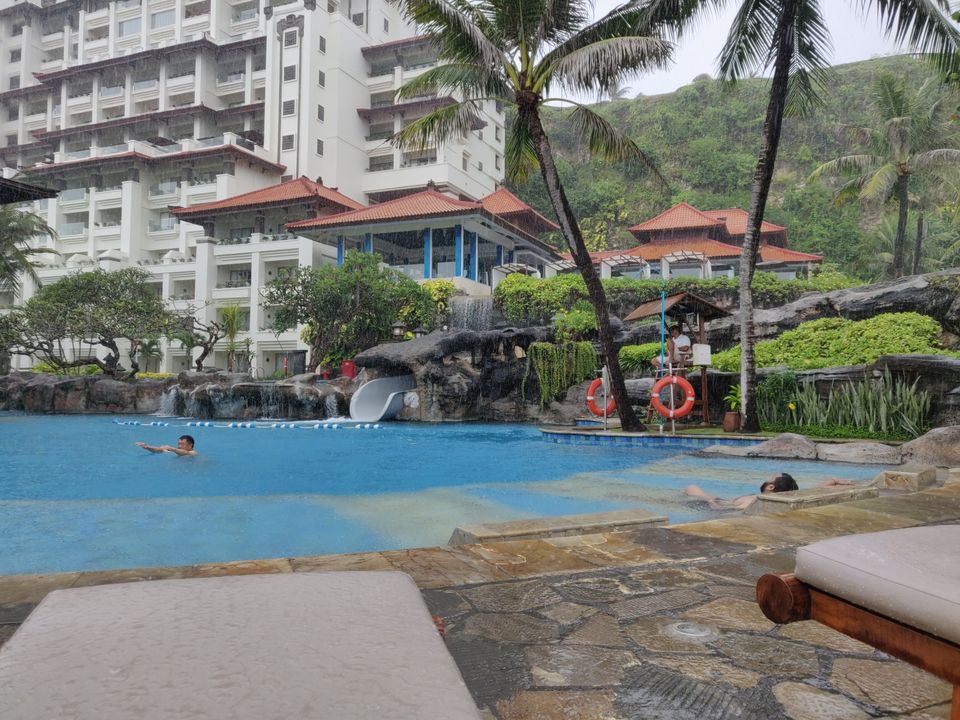 Nyepi day
On Nyepi  day, which is New Year's day in the Balinese Saka Calendar, the island of Bali turns off all lights and sounds, stops all traffic, deserts all worldly activities, and meditates, while complete silence and serenity reigns over the entire island.
So there is nothing to do on this day for travellers ...they can just sit in there hotel room ....go for pool ...have Balinese food (nyepi day food)...get spa done
Finally we checked in our most awaited room stay that's is bubble room ....it's beautiful ...very different....nights have the most beautiful scenic view 😍😍😍😍
A must stay
Then we went for 2nd tallest statue in world -garuda Vishnu kencana
U can see that from ur flight as well when ur about to land ....
After that we went to tirta empul which has a holy spring water ....where u have to take bath first and then go inside temple to pray ....(it's like taking blessings from God before u enter the temple)...and u have to wear sarong before u enter the temple ...mandatory for everyone
Last but not the least we went for tegenungan waterfall
(Ps do a little bit of exercise before u head there because you have to climb a lot of stairs back 😭😭😭😭)
Phewwwww
And then we finally headed back to bubble room to enjoy the beauty of nature 😍
•bubble room check in
•garuda Vishnu kencana
•tirta empul
•tegenungan waterfall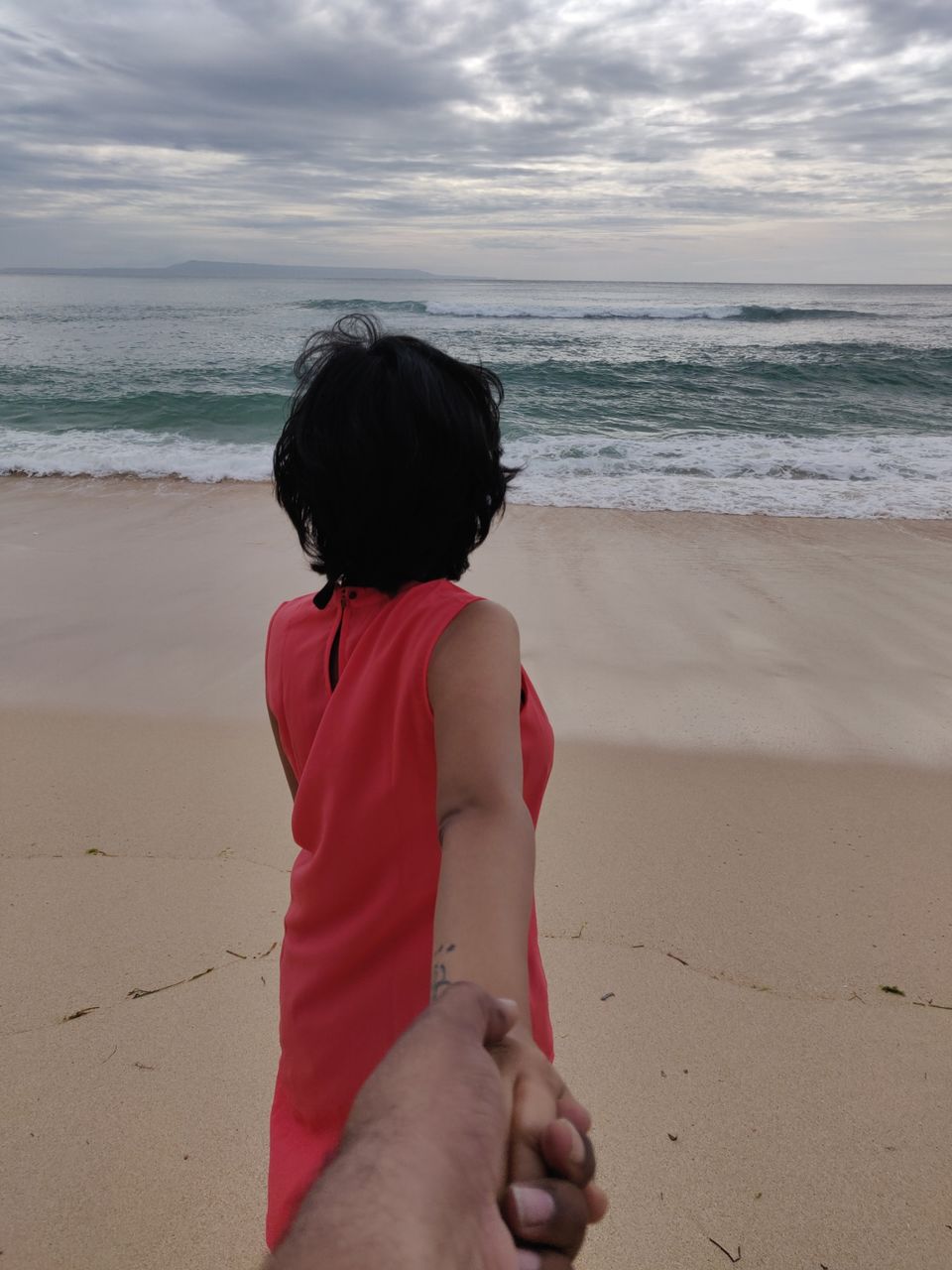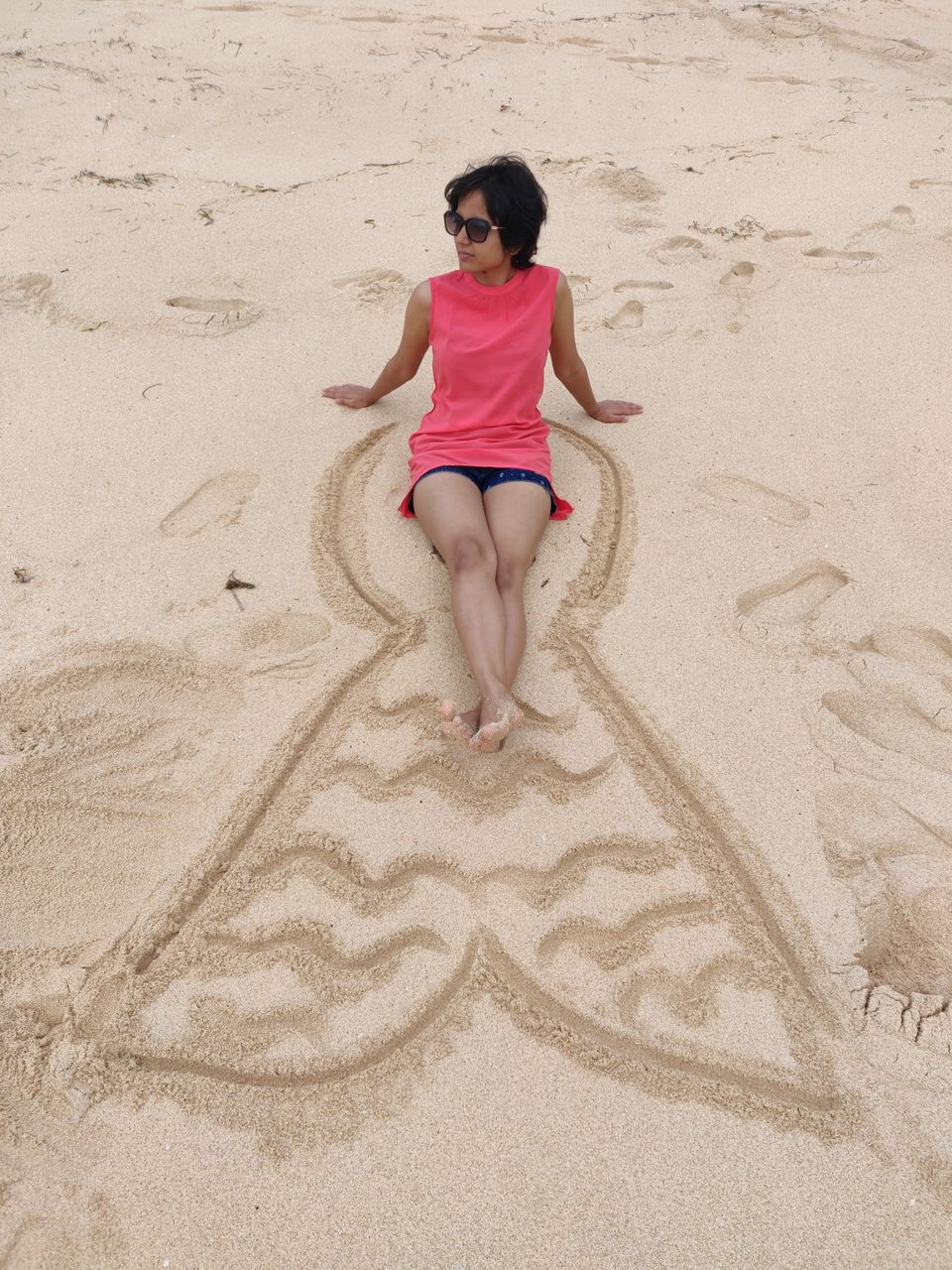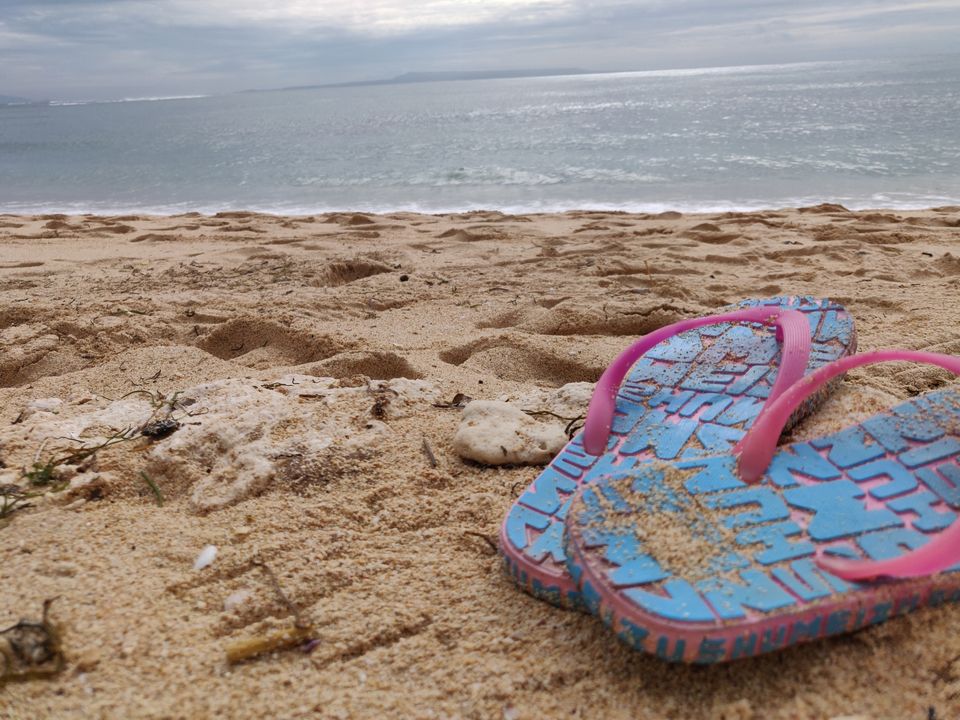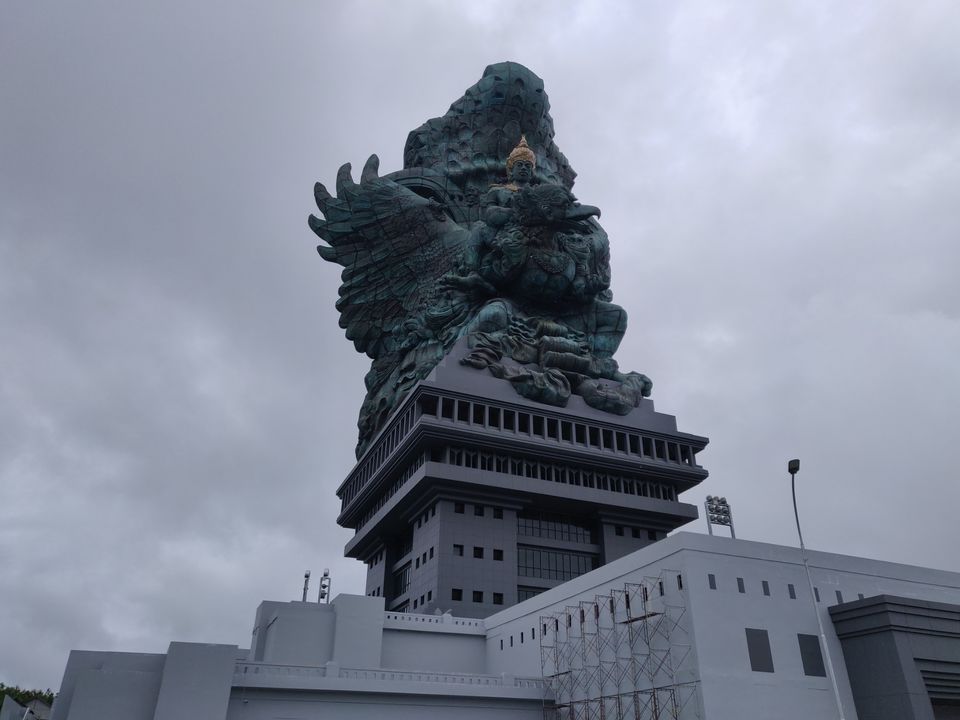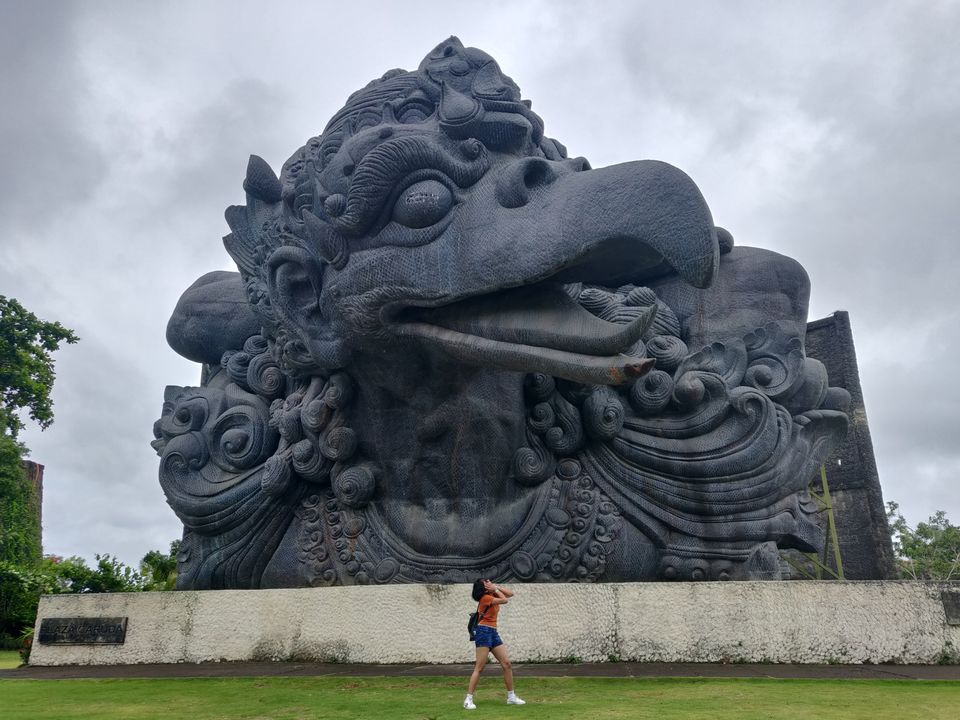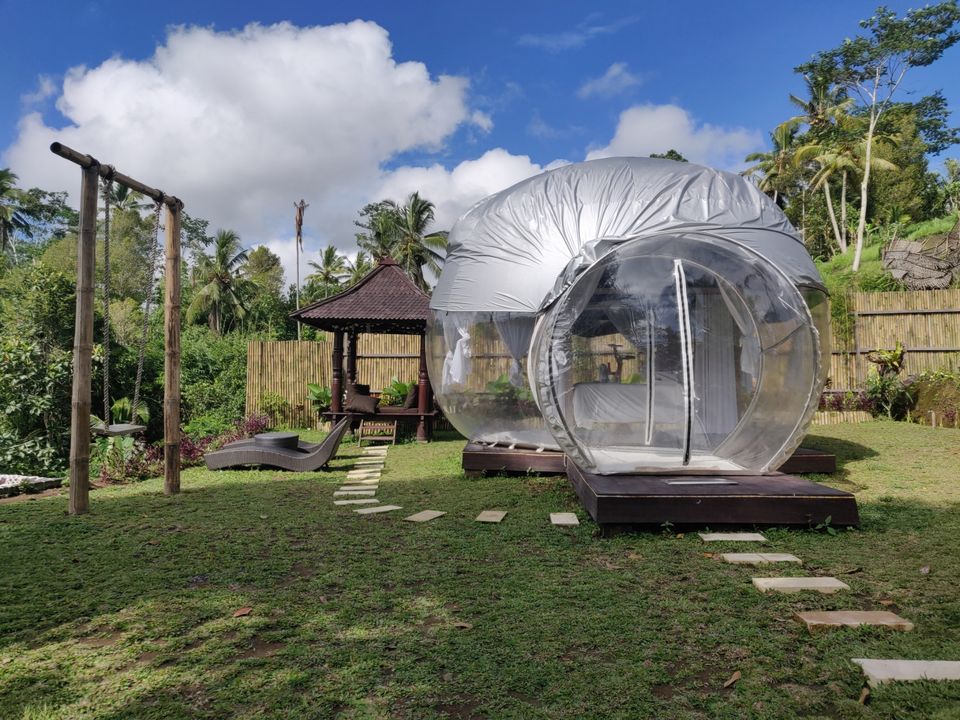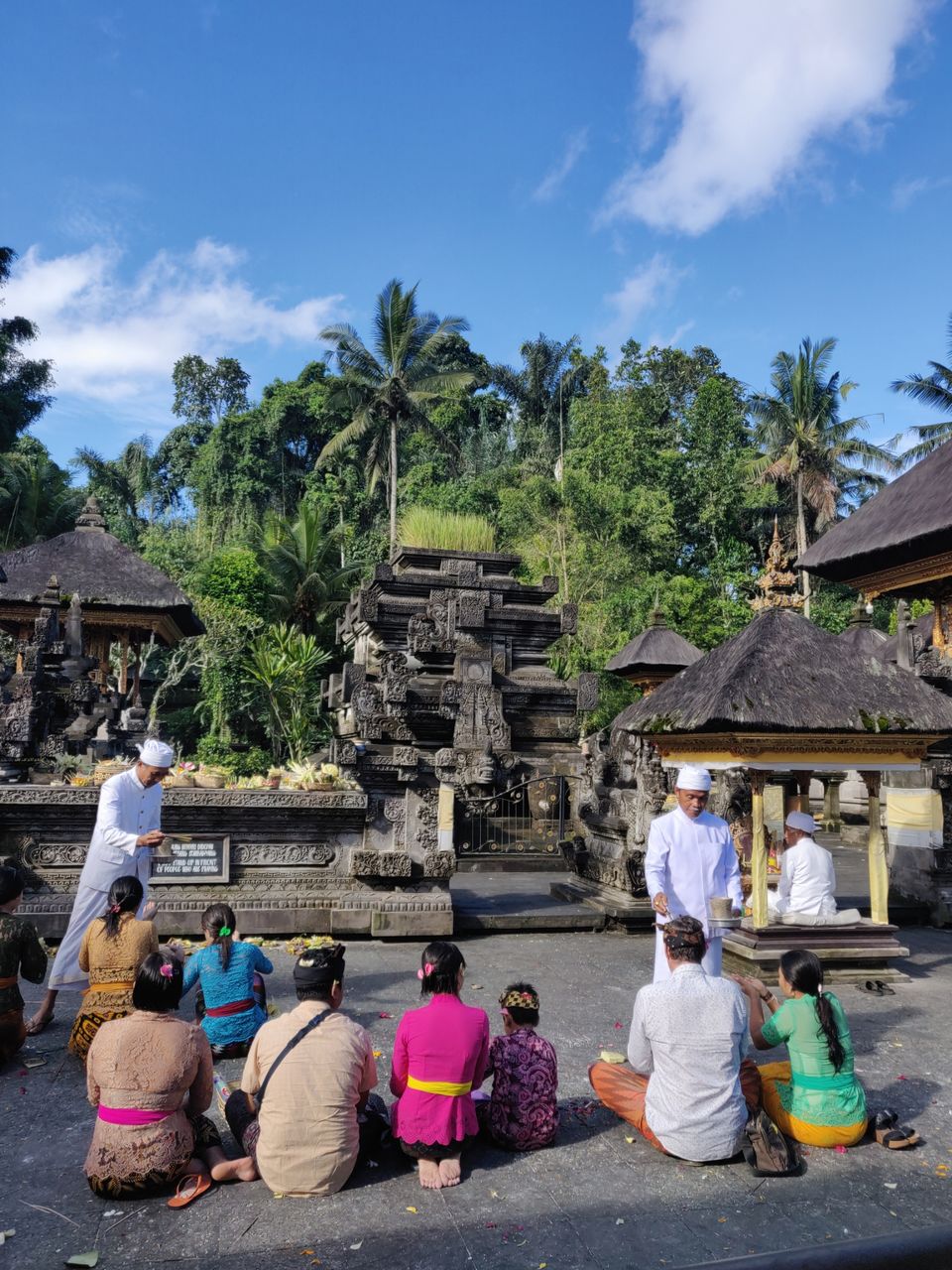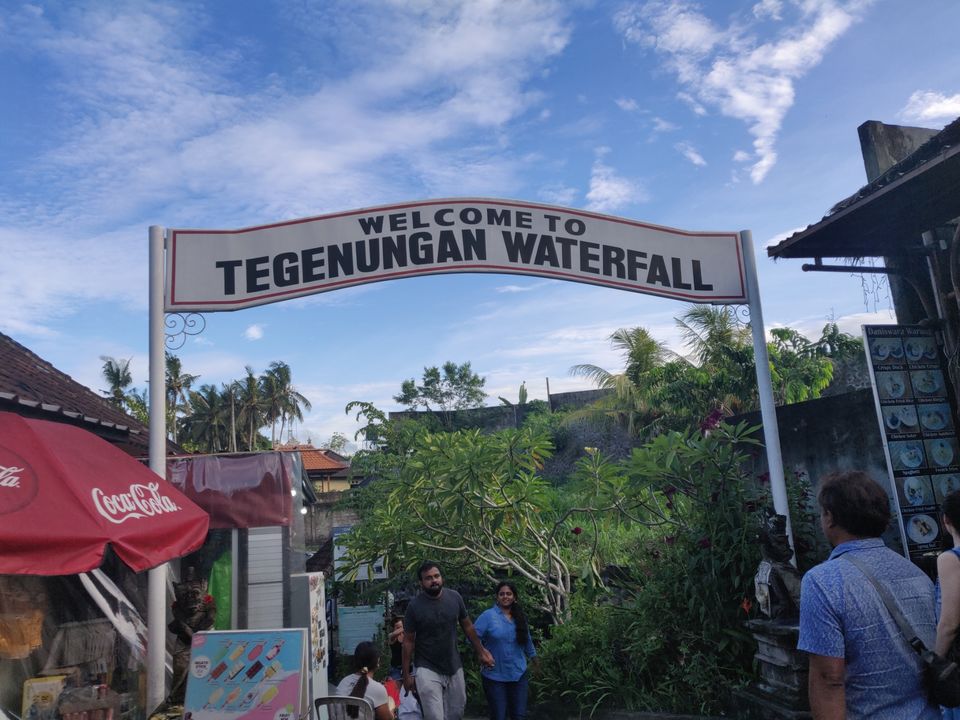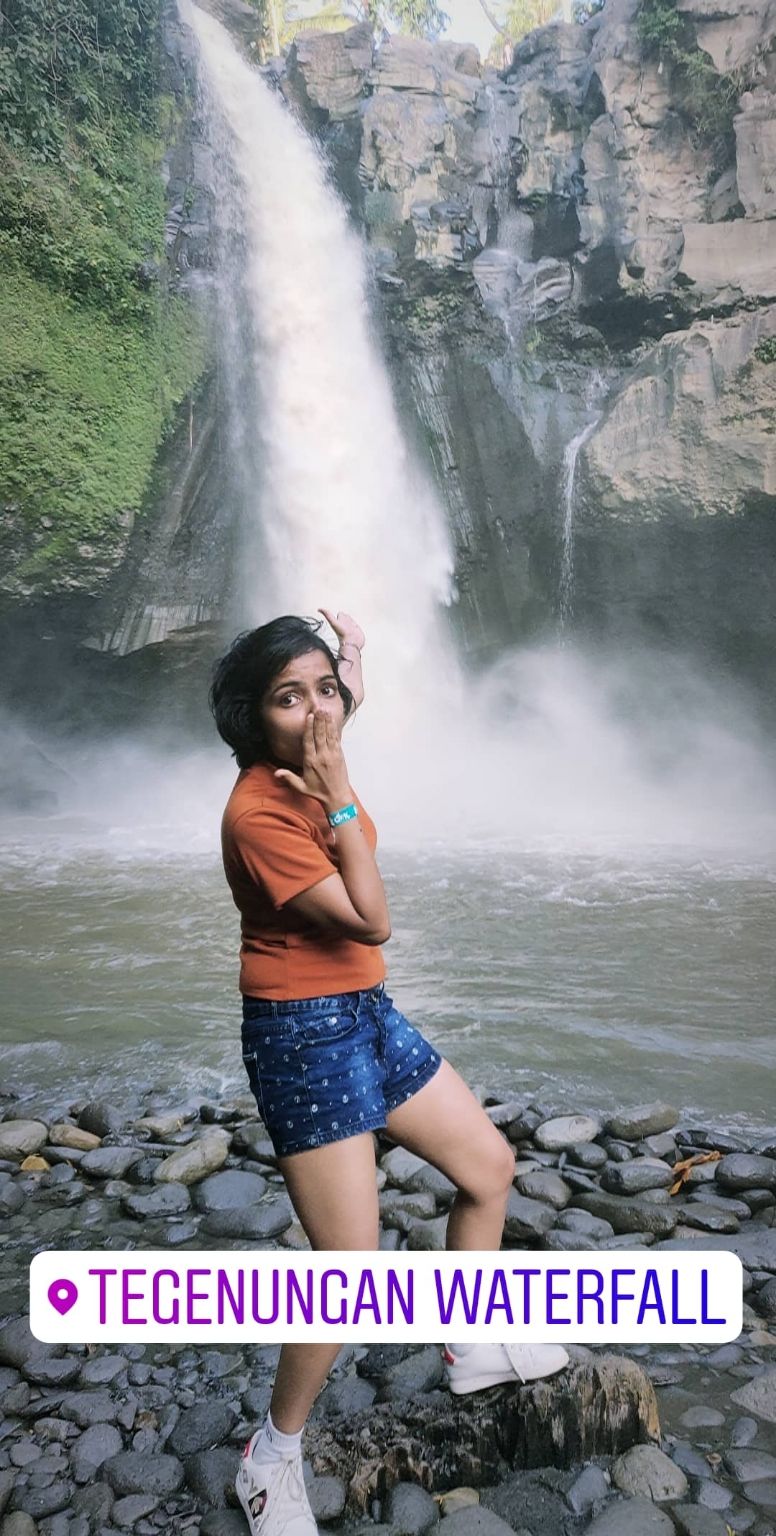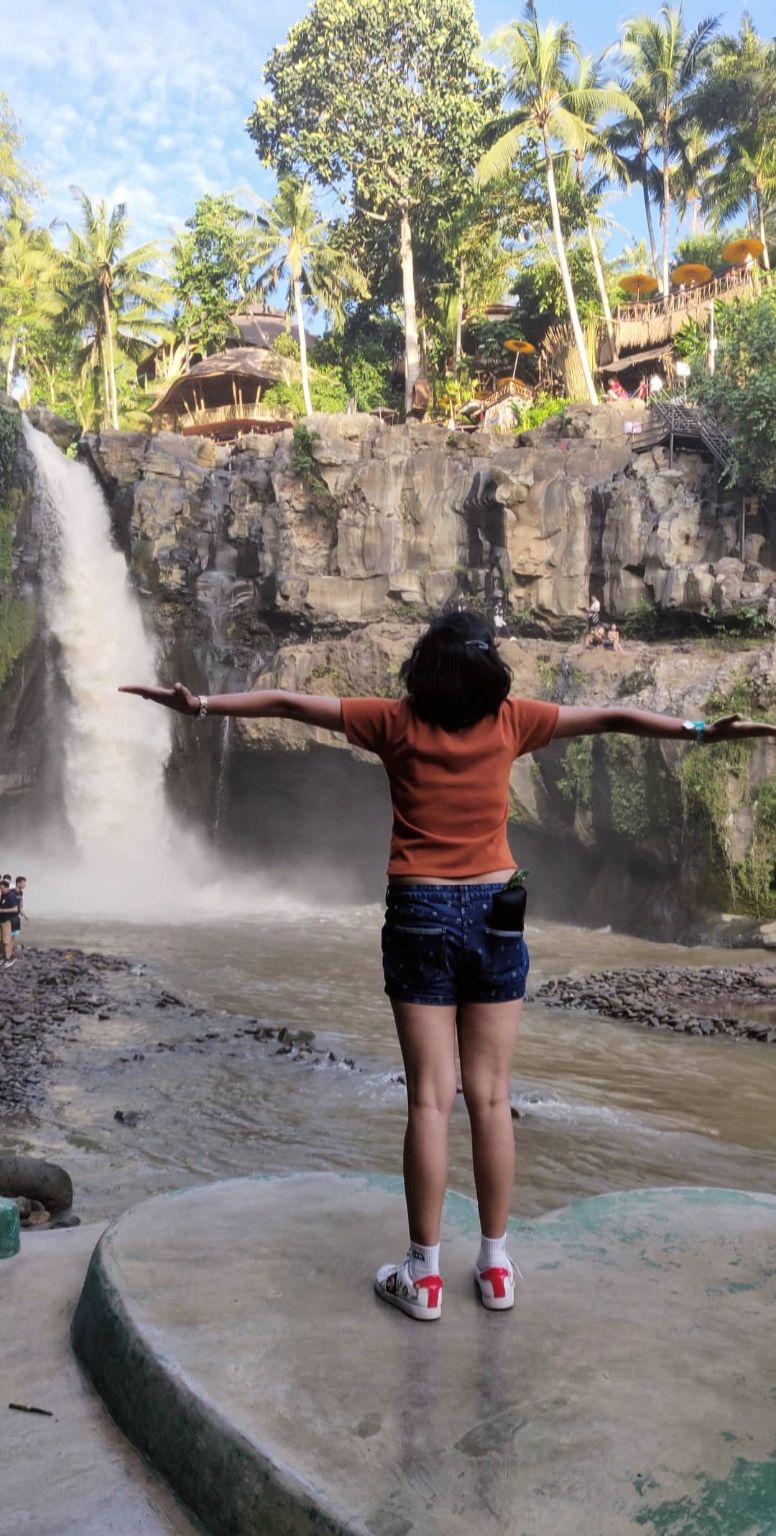 Head back to India
We did miss out on Gilli island which I really wanted to go....so please do go there as I heard it's very beautiful 😍 ❤️