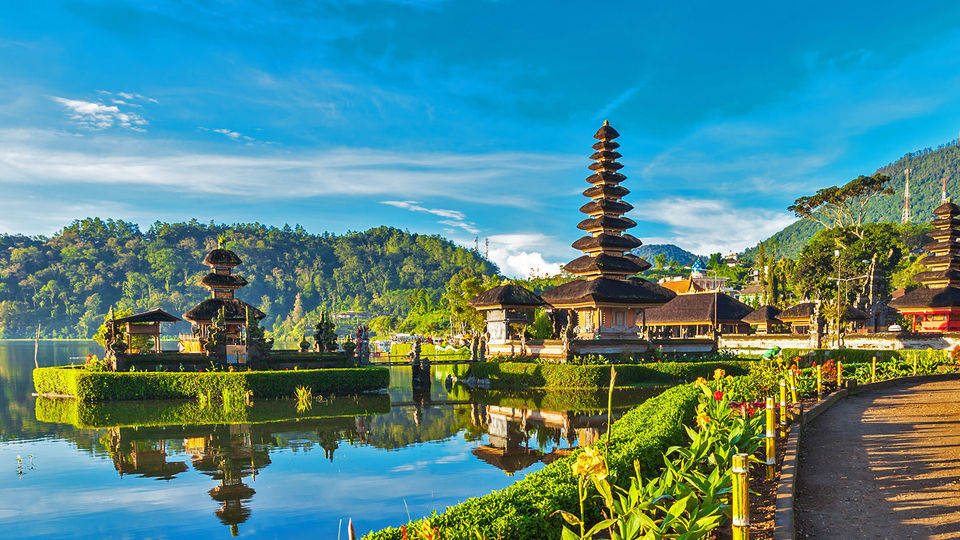 Bali tour packages from India
An exquisite landscape complemented by a long coastline, amazing paddy fields, world famous attractions, and a diverse culture, Bali is a destination worth a lifetime. There are many great reasons that bewitch vacationers, merrymakers, honeymooners, and holidaymakers looking for an ultimate family vacation trip within their budget. One of the most famous highlight of Indonesia, Bali houses many illustrious cities rich in natural as well as cultural aspects.
Be it a relaxed vacation, a fun filled trip with your best buddies or a romantic escape after the wedding, Bali is a one stop destination to treat the traveler in you.
Why Bali as a Holiday Destination?
Blessed with some of the most natural views and an intriguing culture, Bali is destination that offers something for everyone. With all the perfect ingredients for a relaxing vacation, Bali receives a lot of attention from all over the world.
The Temples
There are around 10,000 temples in Bali and each one of them is unique. The Pura Ulun Danu Beratan, located on the Beratan Lake with a mountain backdrop is one of the most bewitching that will simply leave you spell bounded.
The Amazing Food
Rice is staple food of Bali and the Balinese people simply love to eat it for every meal. There are many excellent restaurants in Bali where you can relish heavenly meals. Moreover, the local 'warungs' are also a great option for some cheap Balinese specialties like Mie Goreng (fried noodles) and Nasi Goreng (fried rice). There are also many options for vegetarians across the islands as well as health food restaurants and smoothie bars.
The Intriguing Islands
If you are on a weeklong vacation in Bali, then the Islands hereby are a must for you. Head out to the nearby island, the closest to Bali is Nusa Lembongan or if you are in for a great day, you can also head on to the Gili Islands off Lombok.
Ubud
The cultural and spiritual capital of Bali, Ubud is one of the best reasons to visit Bali. The region accumulates a lot of attention especially after the hit movie Eat, Pray, Love. Also, it has become a major base for yoga and meditation lovers. In the hearts of the region is a famous huge market, where you can shop for almost anything including clothes, food, jewelry and furniture (one day just can't be enough). In addition to all this, Ubud is famous for its Water Palace, rice paddies, rainforest, and stunning hotels with infinity pools.
Why Choose Ava Vacations Pvt. Ltd for Your Bali Holiday Packages?
At AVA Vacations, we keep the interests of our clients at the forefront and deliver services that can exceed their expectations. Our team of travel agents understand the needs of our clients and then work in close coordination with each other to create an itinerary that promises an unforgettable experience to our clients.
Why Choose Us?
Efficient & friendly travel services
Flexible & hassle-free modes of payment
Passionate and honest travel agents
Value for your hard-earned money
Unparalleled support throughout your tour
Customized Bali packages as per your travel interests
What We Offer for Your Bali Trip?
Understanding your desire for a perfect holiday trip to Bali, we at AVA Vacations offers cheap & best tour packages to Bali with the best of everything lined up just for you. From flight fares, accommodation, transfers, sightseeing to meals and a promising experience, we are here to make your dream vacation come true with our all-inclusive Bali holiday packages and honeymoon packages to Bali.