Kerala tourism is renowned for its sprawling coastlines, misty mountains, winding backwaters and lush jungles. Being an ardent nature lover, I was naturally drawn towards this southern paradise. I was visiting Thekkady when I encountered some people Bamboo Rafting along a beautiful stretch of the Periyar River. I was immediately fascinated by it and wanted to try Bamboo Rafting right away.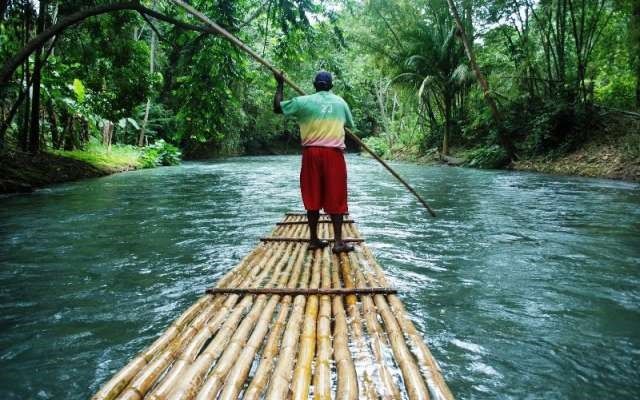 The Bamboo Rafts are made from a set of sturdy Bamboos which are tied together securely to form a raft. Although it might not look very sturdy, a Bamboo Raft is quite strong and safe to ride. Prospecting some thrill, I immediately booked a Bamboo Rafting session for the next day. The Periyar Tiger Reserve has a special full day Bamboo Rafting program that spans from morning until late afternoon.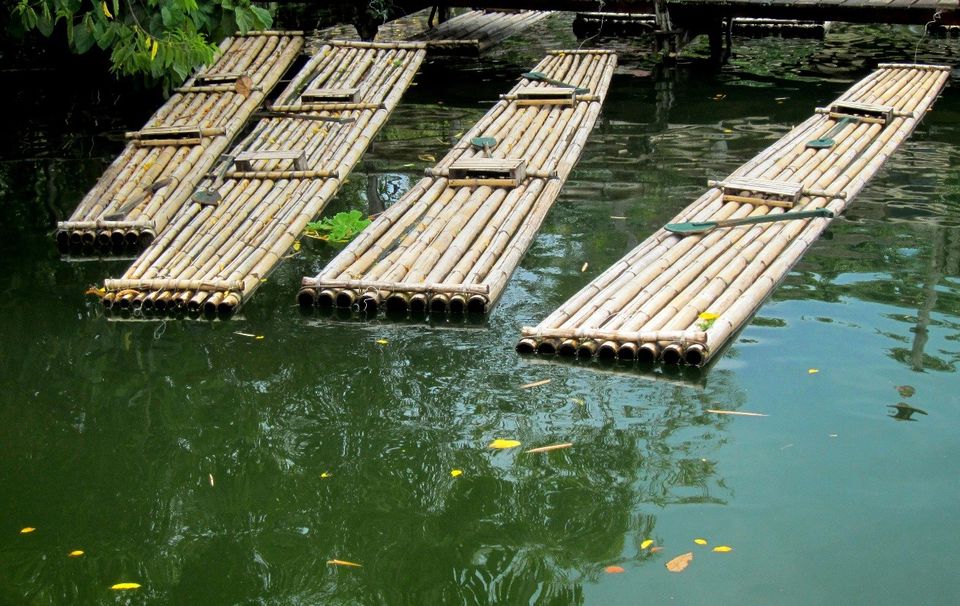 I reached the Banks of the Periyar River at 8 am sharp and I was relieved to see that the guides were on time too. We were then split into teams of ten along with a tour guide and an armed forest guard. Each raft carried two people and a guide who will navigate the raft through the course. These guides belonged to the local community and were familiar with every nook and cranny of these dense jungles. The guides were concerned for our safety and asked us to wear the life jacket securely. Once I had the jacket on, the guide beckoned me to board the Bamboo Raft.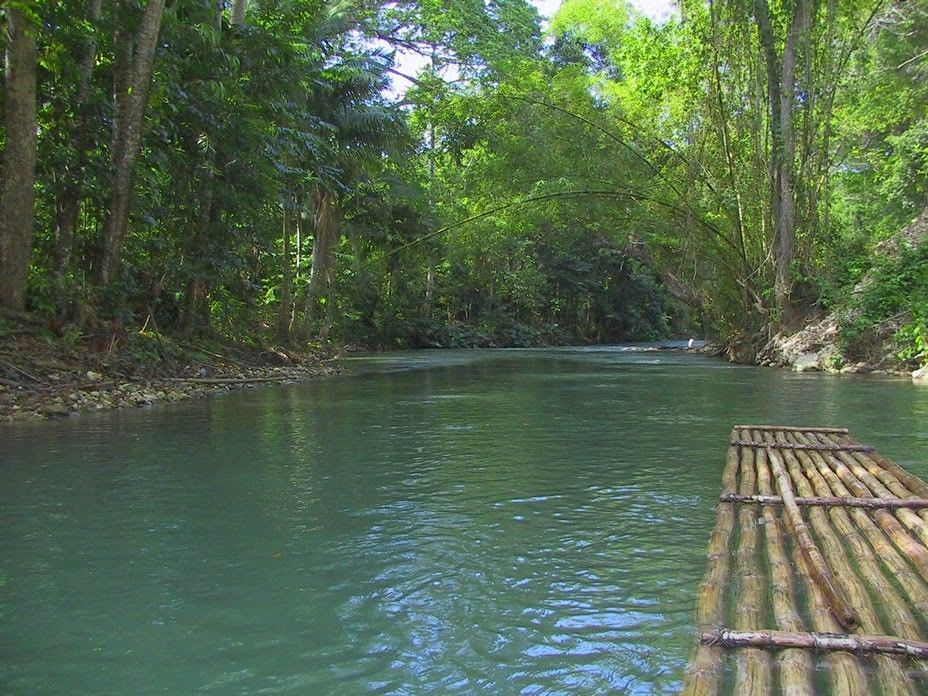 Once I was on the river, I was on top of the world! Bamboo Rafting is definitely one of the most interesting things to do in Kerala. The water was amazingly pleasant and moving calmly under the raft. Apart from the quiet murmur of the river, I could hear the chirping of the birds and the rustling of the trees in the forest. As we moved downstream, the jungles got thicker and thicker. After about 40 minutes, I spotted a group of elephants walking along the banks of the river. What a sight that was! I could see huge tuskers, cute baby elephants and gentle mothers ushering their babies forward. After a little while, I also spotted a Sambhar Deer, who had a quick drink from the river before sprinting back into the forest canopy. After two hours of Rafting, we stopped near a clearing in the forest to have lunch and rest.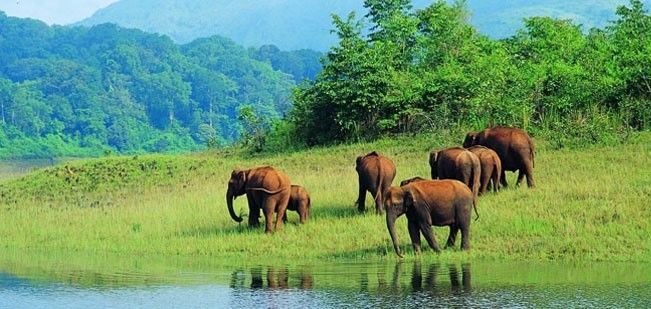 After an enjoyable packed lunch in the forest, we headed back along the same route toward the starting point. Even the return journey was just as enjoyable, as the forest views were absolutely breathtaking. If you are planning to visit Kerala in the future, make sure your Kerala packages allow time for such leisure activities.