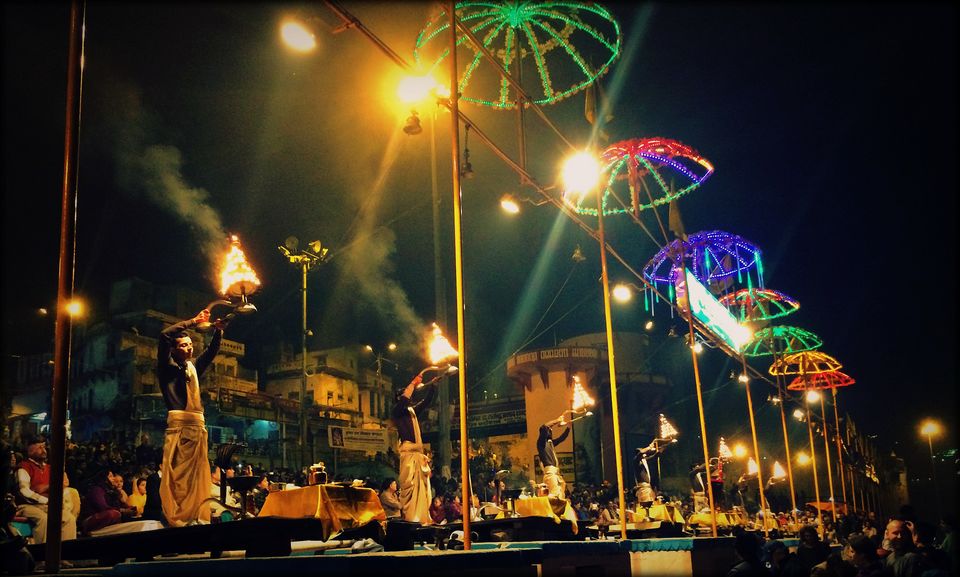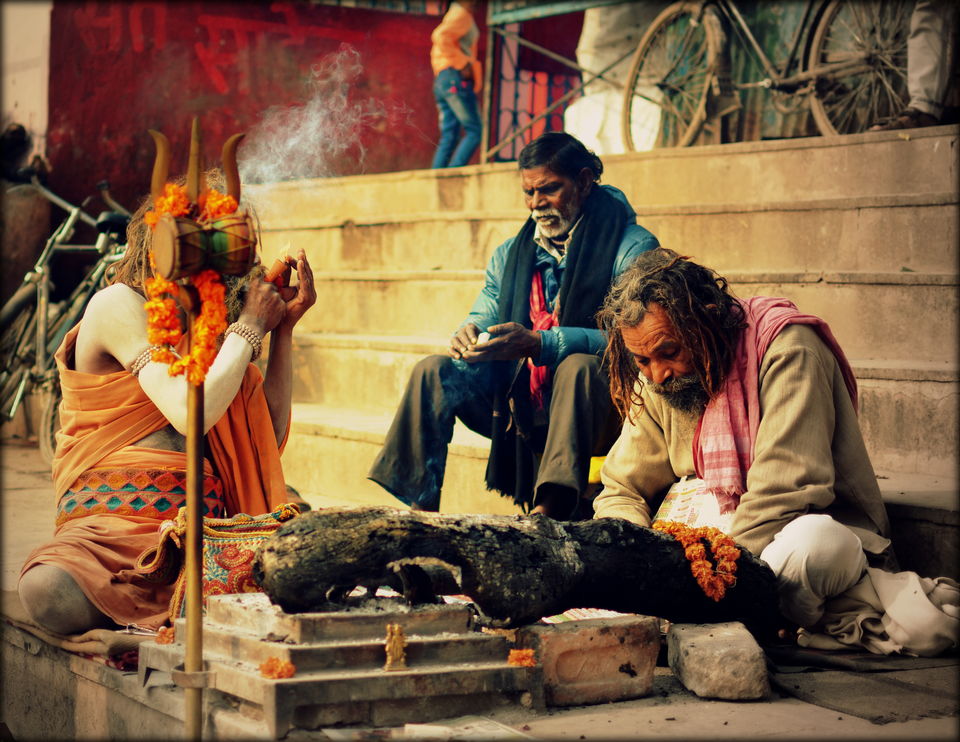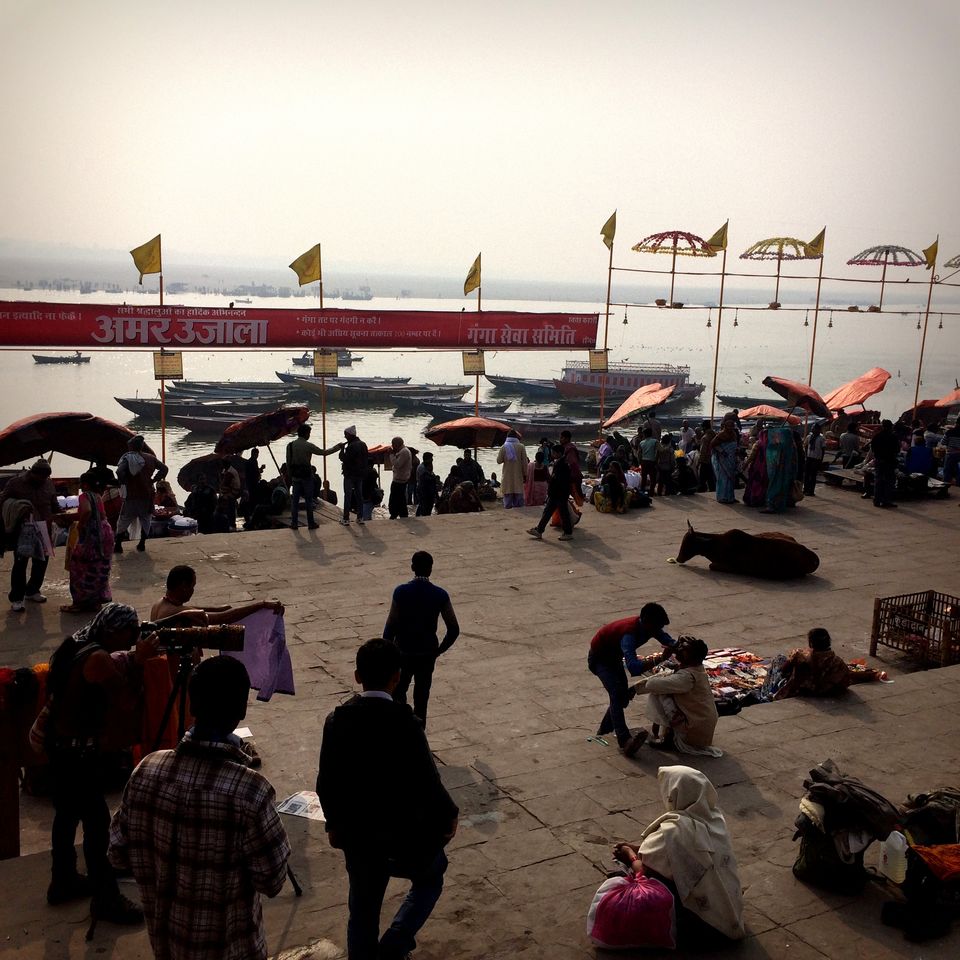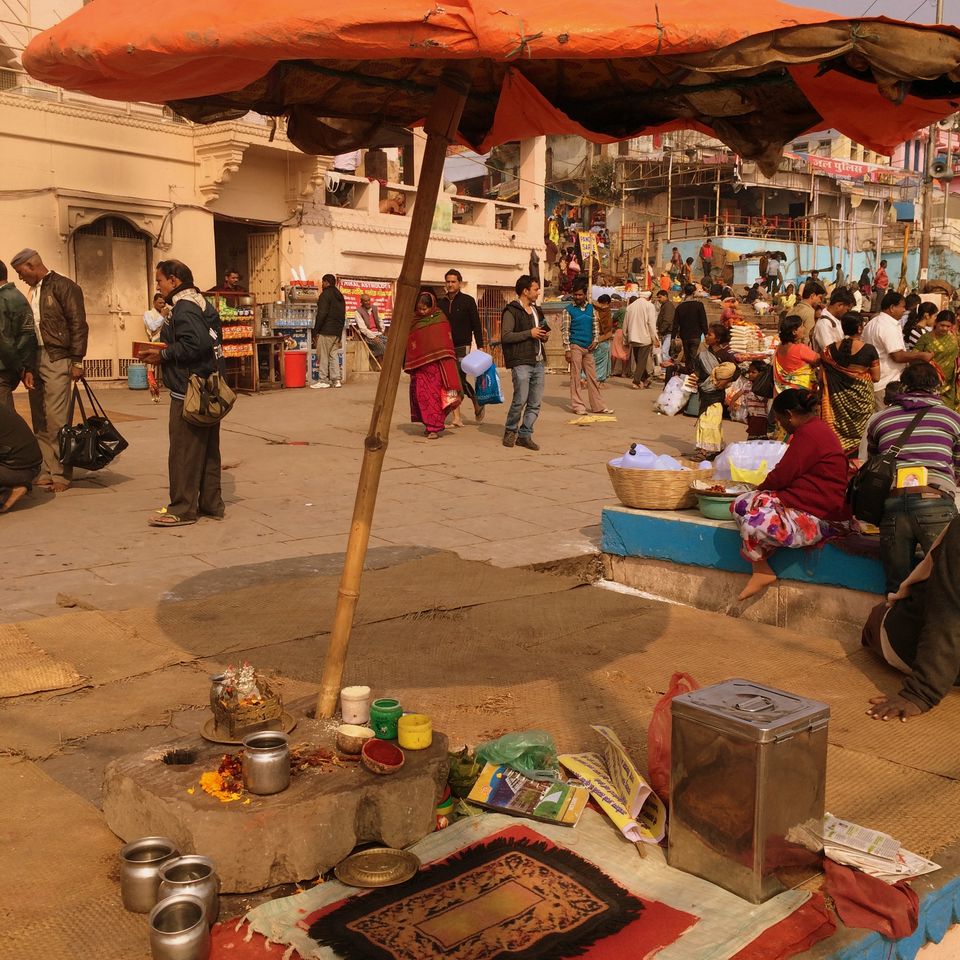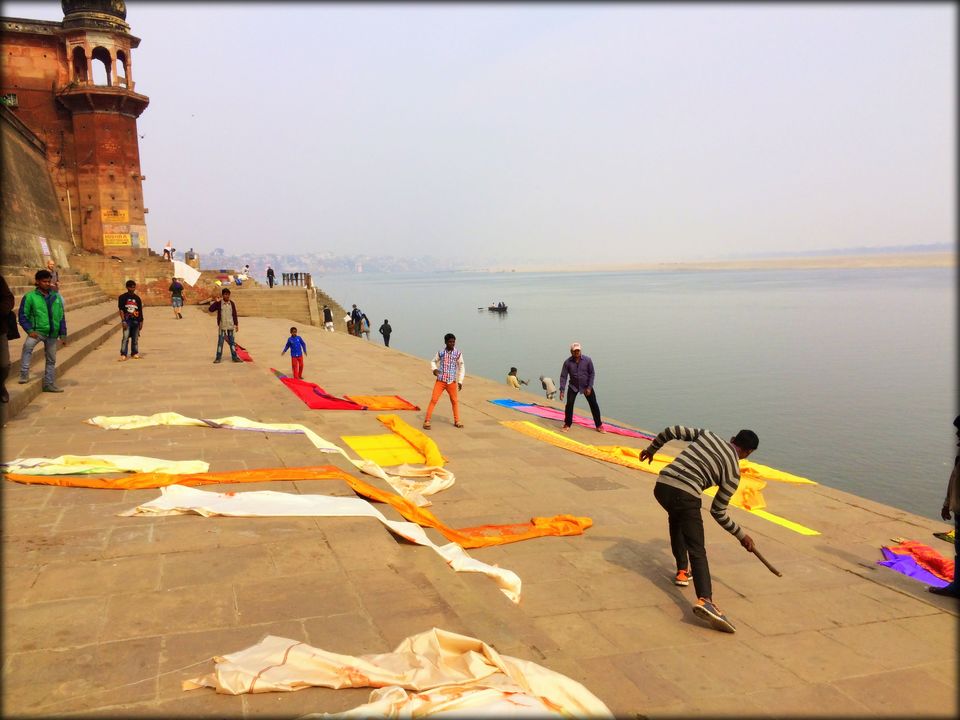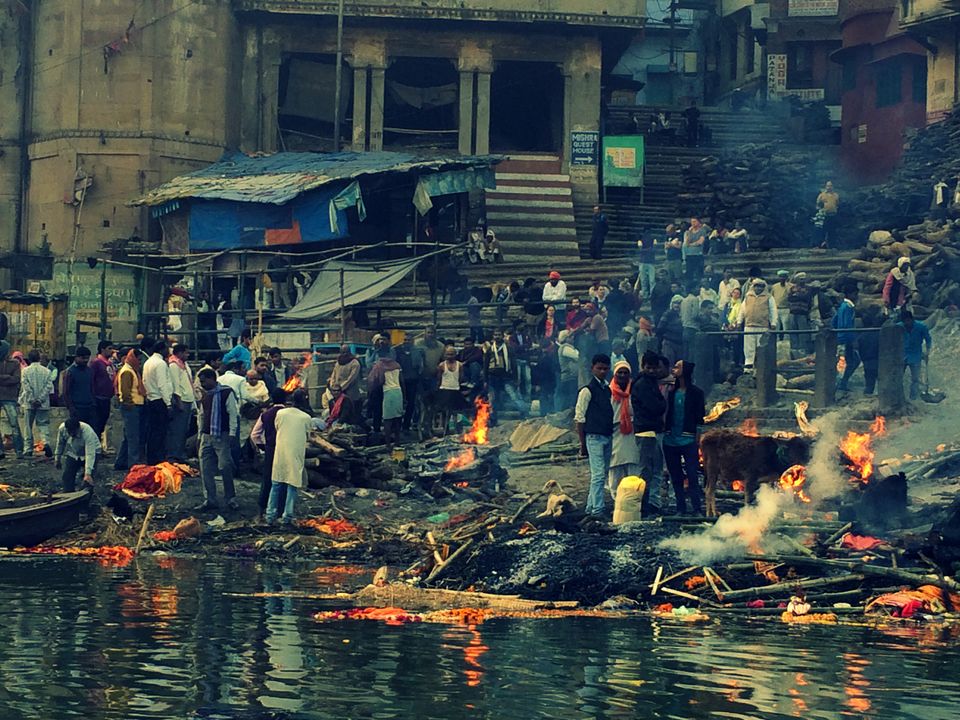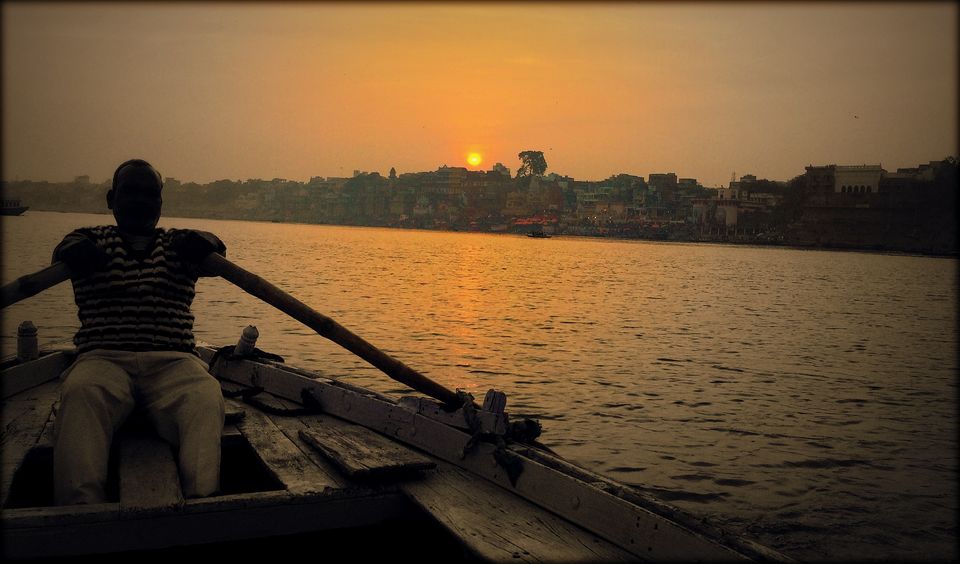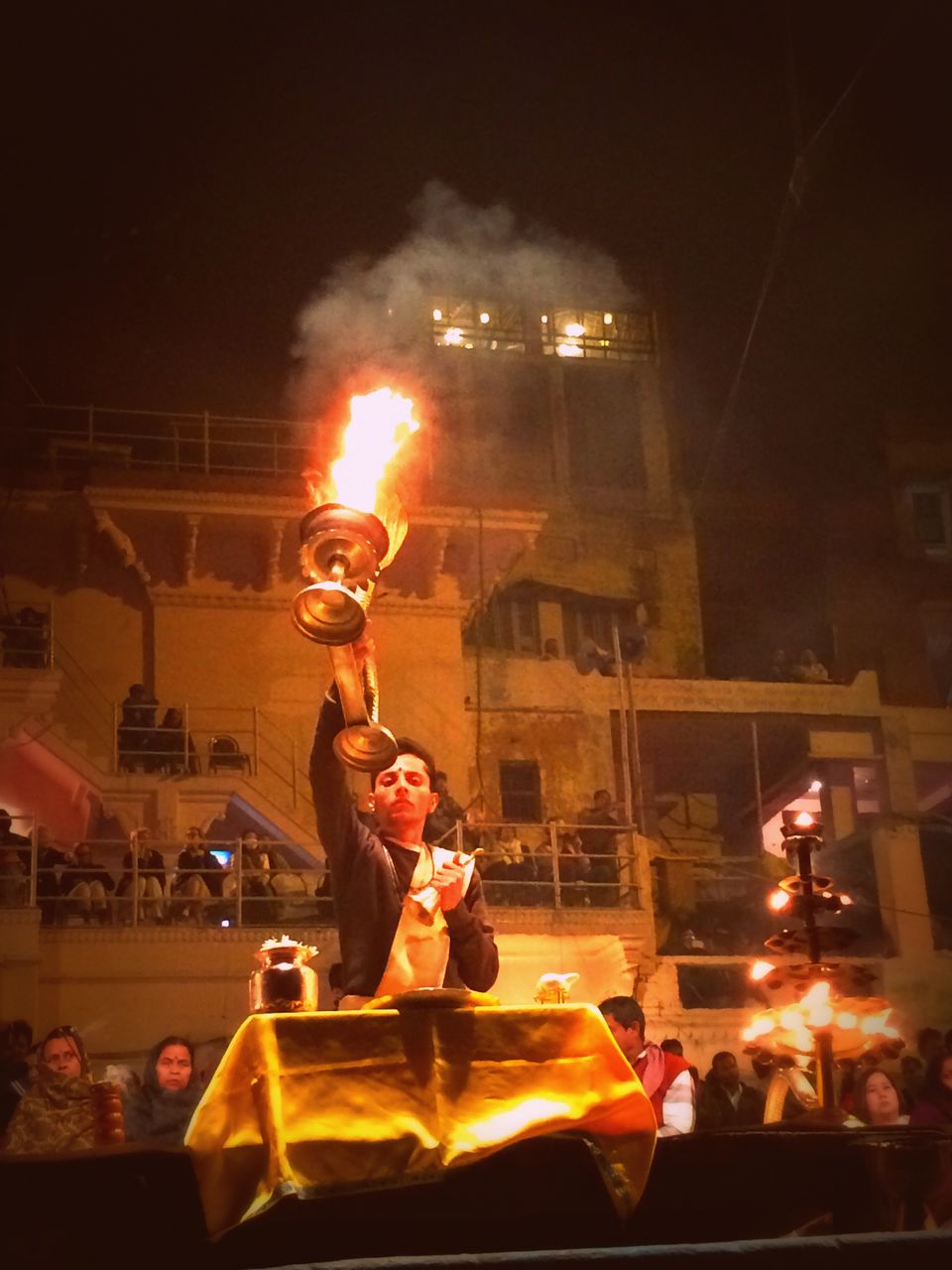 The serene Ganges.. The Pious Ghats.. Never ending ceremonies.. Lingering sensation of the burn.. Banaras!!! One of the oldest continuously inhabited city. Varanasi as it called these days.. Originating from Varuna and Asi River.
 Also said to be favorite place of Shiva and its might sound spooky but one feels his presence too. The mysterious one!! You just keep expecting, to bump into him in one of those wandering streets where he will be seen sitting n watching... or in one of the Ghats find him lying and puffing... or at the cremation area observing... As if he belongs everywhere in that city.
The trip was supposed to be just a weekend getaway and to cover one more city in the list. However turned out to be one of the turning points in one too many ways… J
Casual strolls on the Ghats.. Morning evening..  You won't even realize how and when you reach from one point to the other. Do not miss the Evening Aarti at the Ghats. Watch once from the boat and try to watch the next evening from the Ghats itself. It is a must do!! Take a boat and just sail away, enjoying the tranquility of the river and the view of the Ghats.
There are plenty of eating joints. I will mention only the one we went. For lunch Pizzeria vatika café, (I don't remember the other name but it's next to pizzeria and as someone described it as having "Lebonese Thali under the peepol tree by Assi Ghat).  And in the evening can go to either Ganesh café, Dolphin (both have rooftop restaurants). There might be few more around the Ghats but we ended up going to these two.
There are a lot of options if one wants to stay easy and cheap. String of cheap hostels is available. We stayed at one of the hostels. It was about 1.5 km from the Ghats but since it had market on the way we thought of staying there.
In and around Banaras one can go to BHU (university), Vishwanath Temple, Sarnath (where Buddha first taught Dharma).
As I read it somewhere. "Take a train to Banaras, stay by the river and it will change your life.." Well even if it doesn't change everything, it will definitely have an effect on you that's for sure J