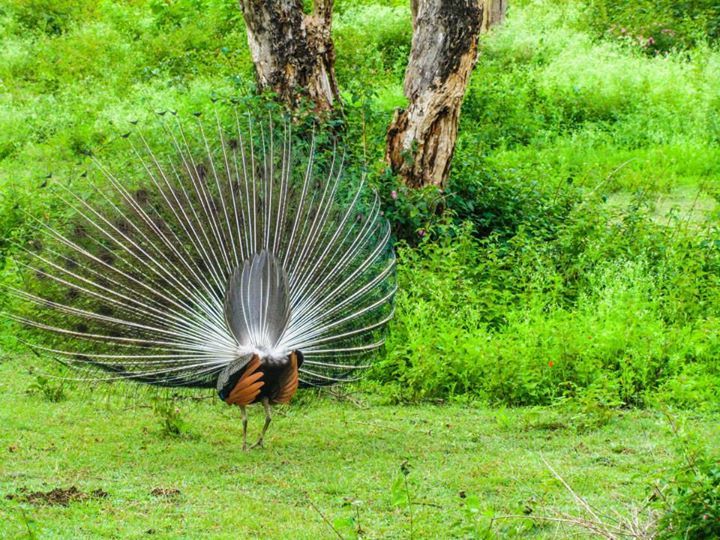 I hail from Bombay and I find Tiger's interesting. This interest made me take a trip to Bandipur Tiger Reserve.
I made it a point to reach the Bandipur highway NH-766 before 6am. The highway that runs through the forest which connects
Ooty
is shut down from 21:00 - 6:00. I made it to the gate by 5:45 am and was in the large queue of vehicles, some of them waiting overnight. The gates opened at 6:00 sharp and we were inside by 6:15.
We reached the ticket counter and asked for tickets for the Jeep Safari. The Jeep costs Rs2500 and it's a 6 seated so the amount could be divided by 6people. We found difficulty in finding 6people who would be interested in taking the Jeep inside the forest. We did find 2 more members and were looking for 2 other. The officer at the counter disappointed by saying that there would be no difference in the routes of the bus and the Jeep. This made us choose the bus.
The bus left at 7am for a 1hr ride. Yes, I would call it a ride because that's what it is. Tourists are taken for a ride. The bus moves through the outer parts of the forests where one could very easily spot deer's, bison's, peacocks, rabbits, mongoose's and elephant's. C'
Mon
man, do you really think I came all the way from Bombay to see an elephant? We have elephants roaming on crowded streets here. And Deer's..deer's aren't interesting man. Show me a Tiger, I begged. But, the routes on which the busses ply on there is no way a Tiger is gonna come out so far out in the forest. I have studied the Tiger behavior for a long time now to know that the Tiger won't be seen out in the open. I'm sure the park authorities know this too. Then why not give the tourists something worth their money and time. There was a 5 year old kid in the bus was also interested to see the Tiger. Deer, peacock and elephants did not fascinate her.
This is cheating, I'd say. I would advise against visiting BTR.
P.S -  if I was interested in seeing a deer wouldn't I visit a zoo?
P.P.S - I went straight to the
Mysore
Zoo in the search for a Tiger and I saw 2huge Tiger's in a man-made enclosure. But, where is the fun in this.