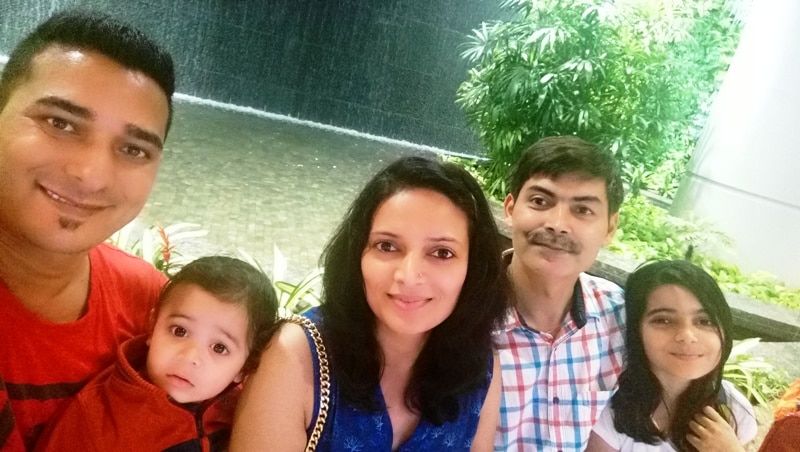 Bangalore-Coorg-Mangalore.... A memorable Family Trip
The compulsion to take a vacation to a lonely place was so overwhelming so we decided to book Club Mahindra Madikeri, Coorg resort for a family vacation in mid oct. All Club Mahindra resorts are exclusive and Madikeri resort is not an exception. One more deciding factor for choosing Coorg is that we have never visited the place known as the "Scotland of India".
Our journey started on 15 oct, landed at Bangalore, keep in mind that small baby is also travelling with us so we stayed two days Bangalore at my brother's place. we had been in Bangalore many time before, so this time enjoyed only varieties of food there but my brother took my family to explore Bannerghatta jungle and Pride valley.
My brother took us to Koramangala one evening, city's most happening place. You could find many restaurants in this part of the Bangalore, these restaurant are experts in serving specialized cuisine Popsies Restaurant serves Chinese cuisine, Sahib Sindh Sultan famous for its North Indian, Punjabi, Tandoori cuisines, Soo Ra Sang for Korean cuisine,Ponnusamy is specially know for non-veg cuisine,Rendezvous Euro Restaurant for continental cuisine, KFC like wise the list of quality restaurant may go on & on.
First we had Chicken keema dosa, Chicken dosa and Arabian grape pulb juice. Food was delectable. After some time we had Shawarma roll, taste was too good there. The price is pocket friendly. ... Has the authentic arabian shwarma, loved it. Then we tasted grill chicken with khubus in somewhere in Koramangala, that was also mouth watering. we all felt overeated but my brother forced us to taste Magahi Chocolate paan, we would have missed lovely taste if we had not tasted. Memorable evening it was, we enjoyed a lot.
We booked a cab from getmycab.com, left at 7am in the morning. we touched Mysore Road and reached Maddur by 8.30am (85kms) for breakfast. There are lots of eating places on the highway at Maddur where you can try their delicious Maddur Vada or Masala Dose. We had our breakfast there.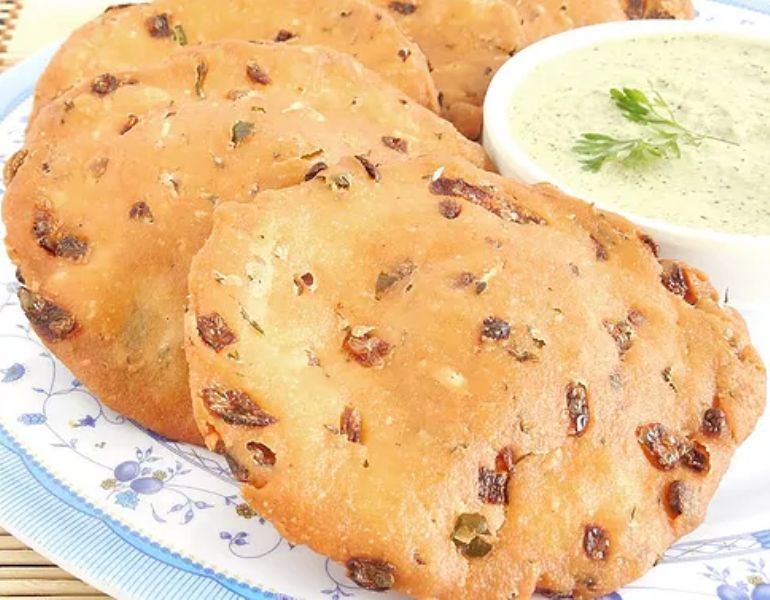 Image source: google
Left Maddur at 9.30am and we set ourselves a target to touch Kushal Nagar at the lunch time. An important point to consider is that, we do not have to touch Mysore to reach Kushal Nagar. Immediately after you leave Srirangapatna (there is a huge signboard thanking visitors for visiting Srirangapatna), you get a turn on your right called the Hunsur Road which bypasses Mysore City and touches SH-88 that takes you to Kushal Nagar. Earlier driver thought that we are not familiar to this route and he advised to follow longer route giving excuse of heavy traffic; but google baba saved us, we directly instruct driver about the shortest route.
We decided to visit the Golden Temple (at Namdroling Tibetan Monastery) at Bylekuppe near Kushal Nagar on our way to Madikeri. We were wonderstruck at the monastery and were left wondering whether this really is a place of refugees because the place was swamped with money displayed so blatantly in the form of Golden statutes of Buddha and luxuriously designed domes and staying quarters. After our sojourn at the temple, we decided to do a quick visit to the Tibetan run stores outside the temple, we bought something from there like bangles, Chinese fan,wooden toys etc.
The driver suggested to buy silk product from KKS kauvery silk at kushal nagar because of its authenticity, so we bought silk sari from there, price was very reasonable. we had our lunch at madikeri town around 2.30pm and left for Club Mahindra Madikeri which was at a distance of 5km.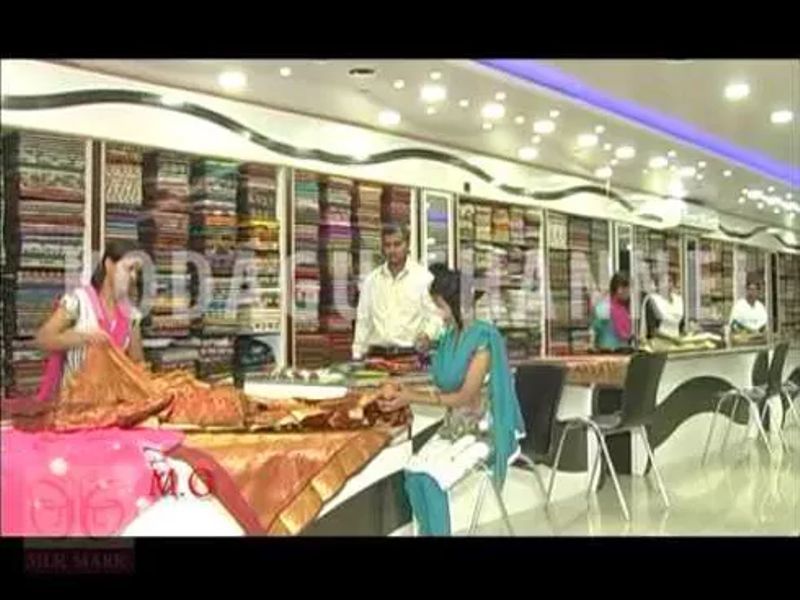 Image source: google
We reached Club Mahindra resort, It was very nice and big. We were not able to explore full resort in 4 days, it is spread in 33 acres land having around 220 luxurious apartments. What a property and what a weather, just amazing. It is surrounded by greenery all around. we stayed in one BR, kokum. Enjoyed the nature walk and adventurous treks lots of fun activities in the resort to keep your family busy. Don't forget to carry light warm cloths. Here are some pictures of the resort view
On the third day we booked a cab for madikeri site seeing. First we visited Dubare Elephant Camp , it taken us 1 hr to reach there. boat ride to the camp was great, river rafting activities also being conducted in the river which runs along the camp. elephant rides or feeding activities was there. With over 150 elephants, the camp is a great chance to get to know these enchanting creatures. Watch the elephants being given a bath, fed and trained by Mahouts.
We left the place around 1.00pm and reached Kushalnagar for lunch then we headed to Nisargdhama forest ,"an average attraction for the tourists". The bridge at the entrance expects you to see so much more but the place has a few scenic spots to enjoy nature and relax. As you proceed deeper into the forest/park there are beautiful canopy like sheds for visitors to sit and relax (also, they make a good picture spot). Along the rest of the forest, a few trees have an animal painted onto its bark (that's interesting as it's something different) as you move further there are a few chitals/spotted Deers which you can feed (and that's fun especially if it's the first time you're feeding a deer).
After that we reached Raja's seat, Raja,'s seat is a beautiful place to relax after day's site' s visit to other sites in Madikeri. The amphi theatre like sitting arrangement is beautifully made apart from the railings provided at the end to view the Sun set if lucky,otherwise hide and seek of clouds is quite relaxing.The view of the valley from the top is breath taking.A beautiful garden at the top is being laid out.They have provided for the Musical fountain also,though it was not working on the day of our visit.The place is very neat and clean.There is a rectangular structure at the top,probably known as Raja's seat.It is a place well crowded in the evenings. Raja's Seat is considered one of the most scenic places to visit in Coorg. A popular sunset point.
Trekking is definitely one of the things to do in Coorg. And Mandalpatti is one of the best tourist spots to indulge in the adventurous activity. but we avoided Mandalpatti because of kids.
Our return ticket was from Mangalore in eveng, so we decided to visit some places in manglore in day time. we left club mahindra medikeri morning 10am by cab and reaches Manglore around 1pm. we instruct driver to directly go to the Panambur Beach. Its 12km from main city. Nice Beach, very neat and clean.. You can enjoy with your family or friends.. Its little deep sea because port is nearby. So the guard will be watching you. Kids enjoyed a lot on beach. we had lunch here fish curry rice plate.