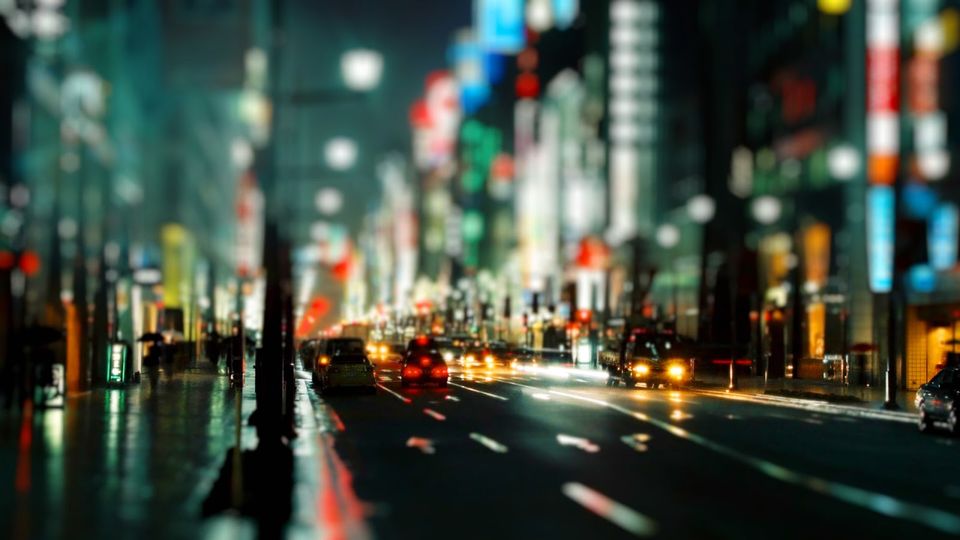 After being in Hyderabad for quite a while and checking few other cities, I see the night life is not much happening as in Mumbai, Chennai or even Hyderabad. All the Pubs close by 11.00 p.m. with very few open till 12:00 a.m. that too if there is some event going on. However I checked few places and thought of penning down some experience. Places in Bangalore are happening only on Thursday, Friday and Saturday, not even Sundays unless there is an event going on. Good food at these places is hard to find and normally we hit the Empire Hotels when we are done with the party or cook something at our place.
Sky bar: One if the best places to be located on the 16th floor on top of UB City. Great crowd with lot of expats with some of the best DJs playing here one floor above. The views of the city around, glass floor and drinks served in between the floor were perfect for a great party night. It was a bit expensive with Rs/- 2500 per person (redeemable) and we cud get just some starter and two drinks for that. You need to burn few more bucks to feel your evening party as complete.
Eclipse: This is my fav spot in the city with great crowd and music. Located at 2nd basement of Leela palace, this is the place you need to be for an event. We go here only for the dance floor thank for the drinks. That is what most do. Still remember the event when Rohit Barker was playing to a crowd of 300+. This is open till 12:00 A.M. on few days
Xtreme Sports Bar (Indranagar, Marathahalli & Bannerghatta): These are our routine hangouts; we go there for the good music. It also nice to play some games when you're high ;-) We liked the ambience and young crowd.
Toit: Great place for an expat for foreign visitors. Someone said its the highest money making pub in Bangalore, with their own beer of rice, wheat, etc served with some of the best delicacies. Chicken, Lamp, beef, Pork, you have everything here. I haven't seen any dance floor here, and I felt the crowd here is a bit professional or older :P in the floor we sat. But we could here lot of sound on the floor above us. Since we had some French guys with us, who were a bit tired by then, we preferred not to get into much music over there.
F-bar: Been here couple of times and found some of the best crowds in Bangalore. This is my second best pick after Eclipse in Bangalore.
Cirrus: On top of the Xtreme Sports, liked the food we had here.
Rasta Cafe: 40 km from the city on Mysore Road. This is the only place I guess which would be alive and loud till the morning. We hit the place once the pubs are closed and done with our food. It's nice to be there. Good music and good food, bit expensive though but perfect for a night out. After our long rides back to Bangalore and if its night by then, we break here, may be because of the spacious wash rooms or to see some nice legs after a tiring ride.
Binge: Was here for the new year party and didn't had a pleasant experience. The crowd was indecent and we had to leave at 11:30, 30 min before clock ticks 12:00. Had to cut the cake at the entrance of central mall itself.
No limmits: If you are into salsa, you shouldn't miss this place. 'Salsa Socials' happen here every Sunday organised by the Furor Entertainment, in which I was part for few months. Every Sunday around 100 + salsa lovers across the city gather in here. Huge dance floor, drinks, everything is available.
Beer Club: Looking for some nice posh places to have some drinks, near to UB city this is where u want to be. They have their own bled of beer and Pizza, which me and few French guys have checked out and they simply loved it.
Finally
CCDs: Apart from Raasta Cafe, the Cafe Coffee Days comes to rescue the dying night life in Bangalore. CCD have presence on the six highways leading outside Bangalore in between 25 to 60 km from the city. Open 24/7 Cool places to break on a night ride.
Empire Restraunts: The on;y places throughout the city which are open till 2:00 AM, Empire on the Maddur Road, perfect for a night ride and a midnight biryani.
Checked few other places like Opus, Jimmies, 100 ft, Dolphins, Purple haze (Good if you a rock music fan), Windsor, etc (Do not remember much from these places :P)
Hope the information would be useful  :-) Cheers!!