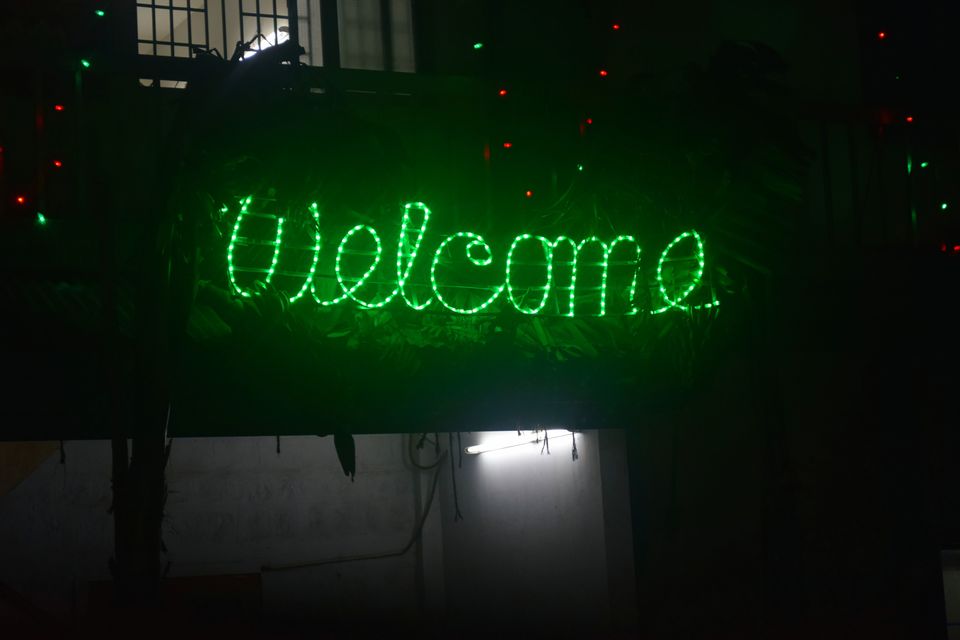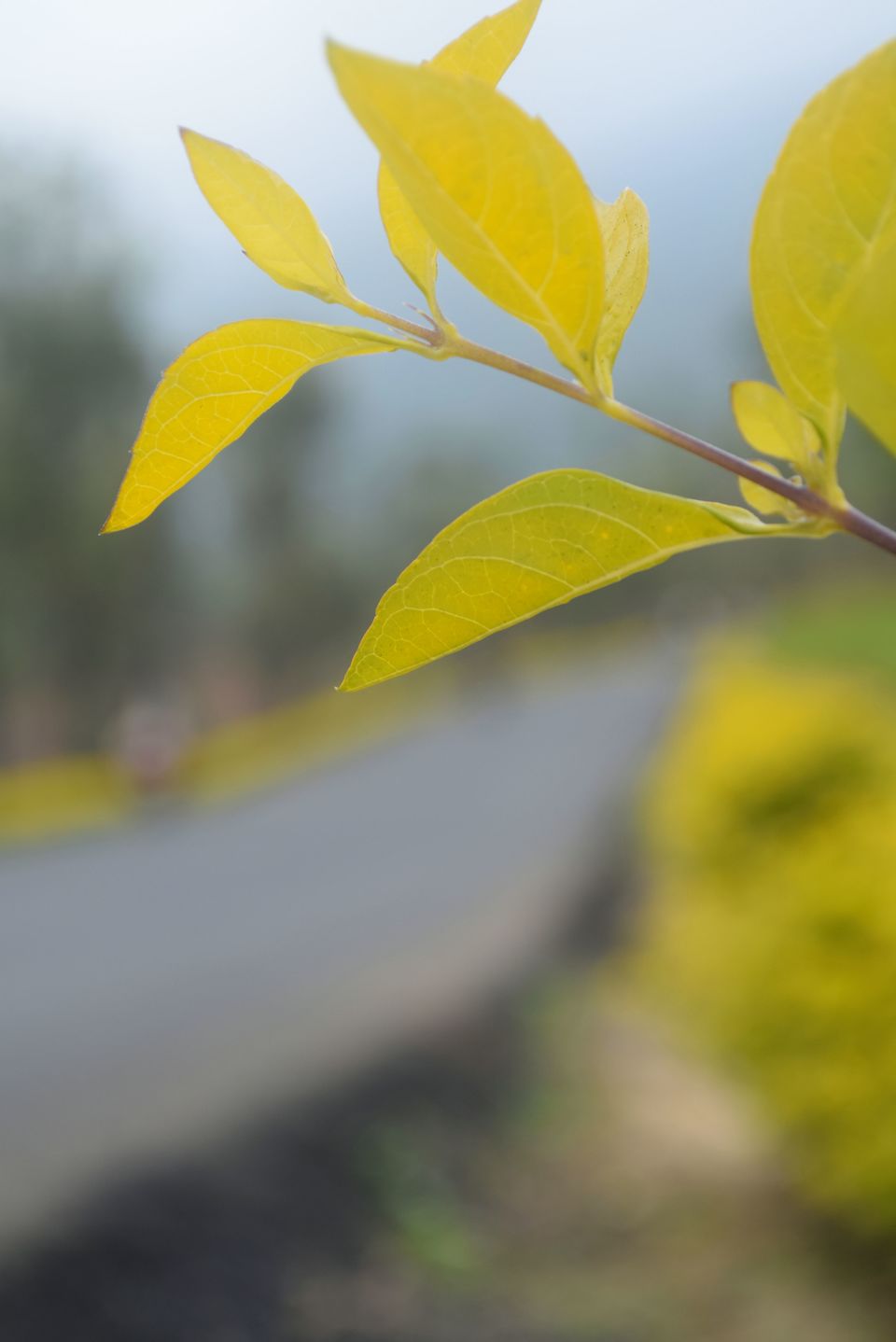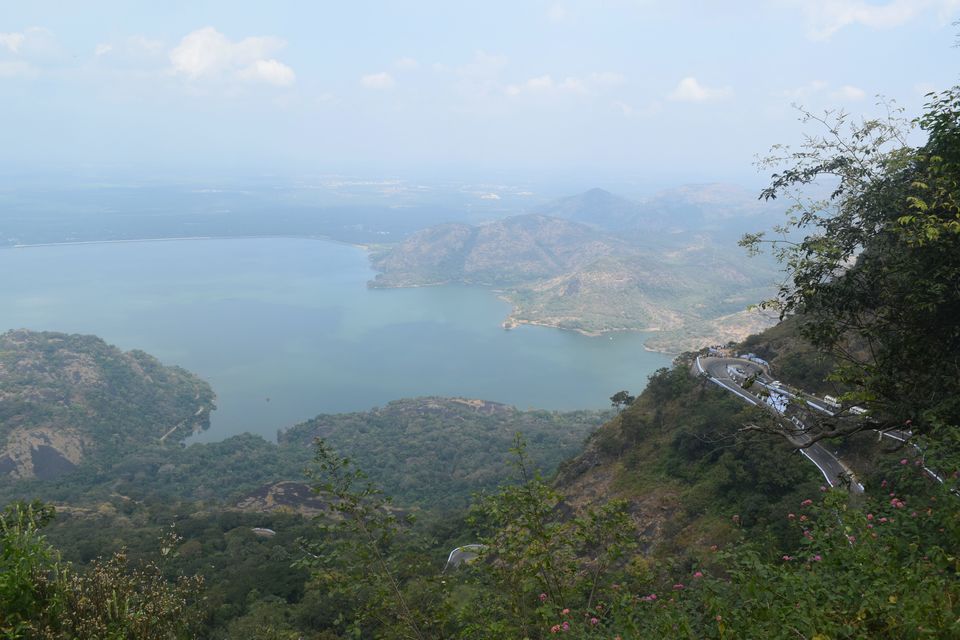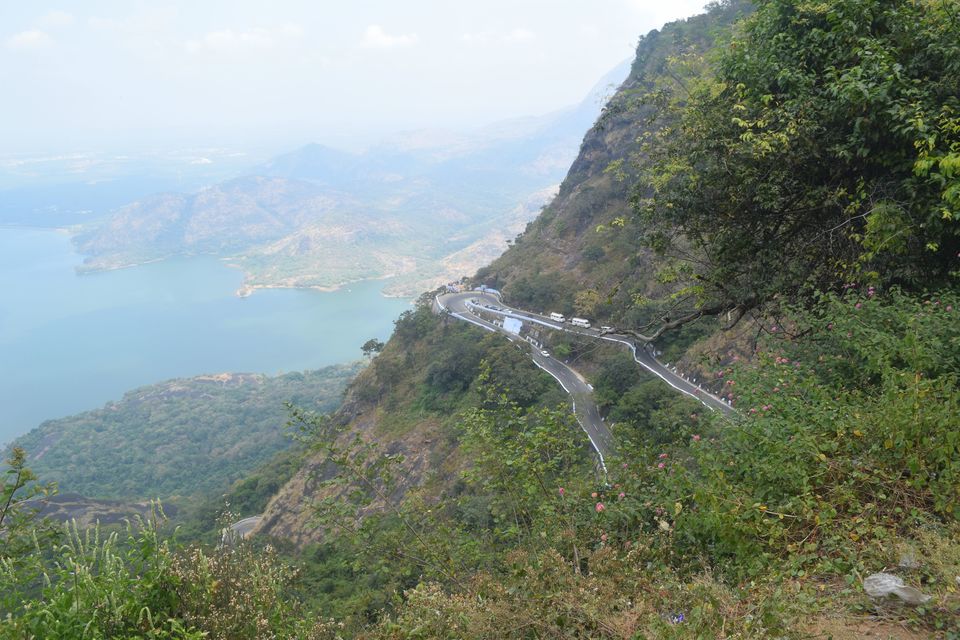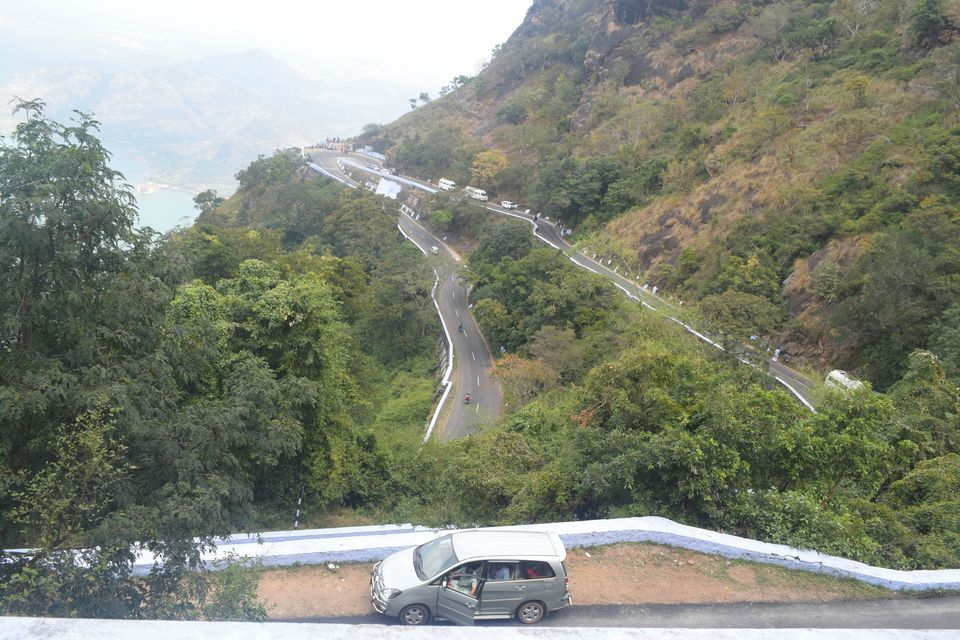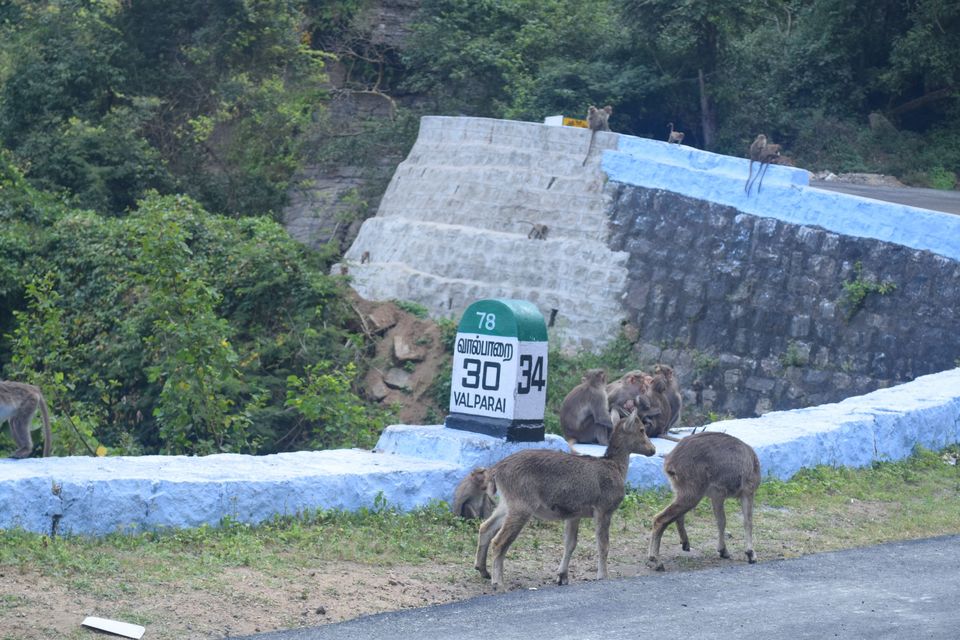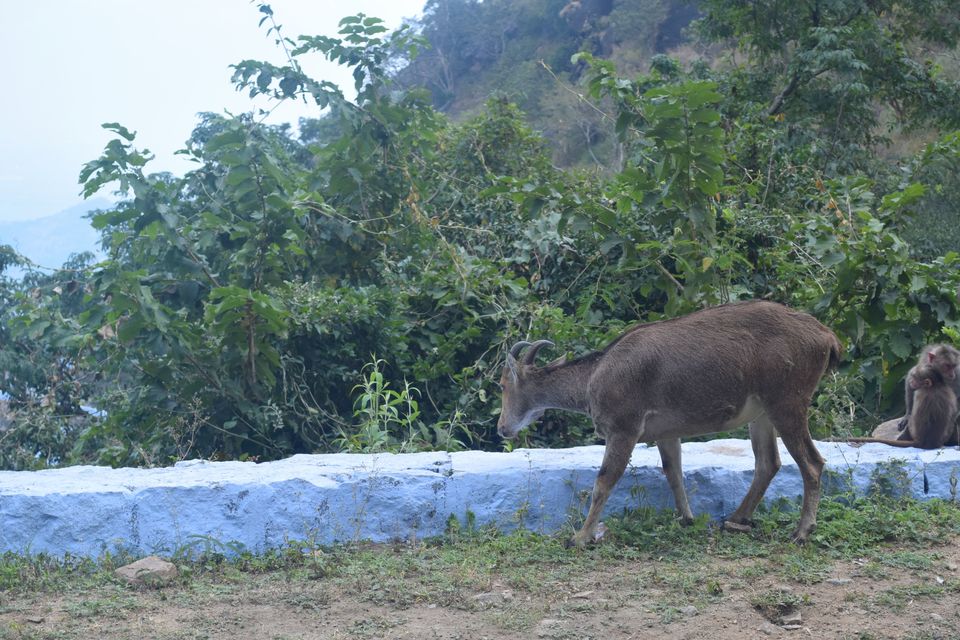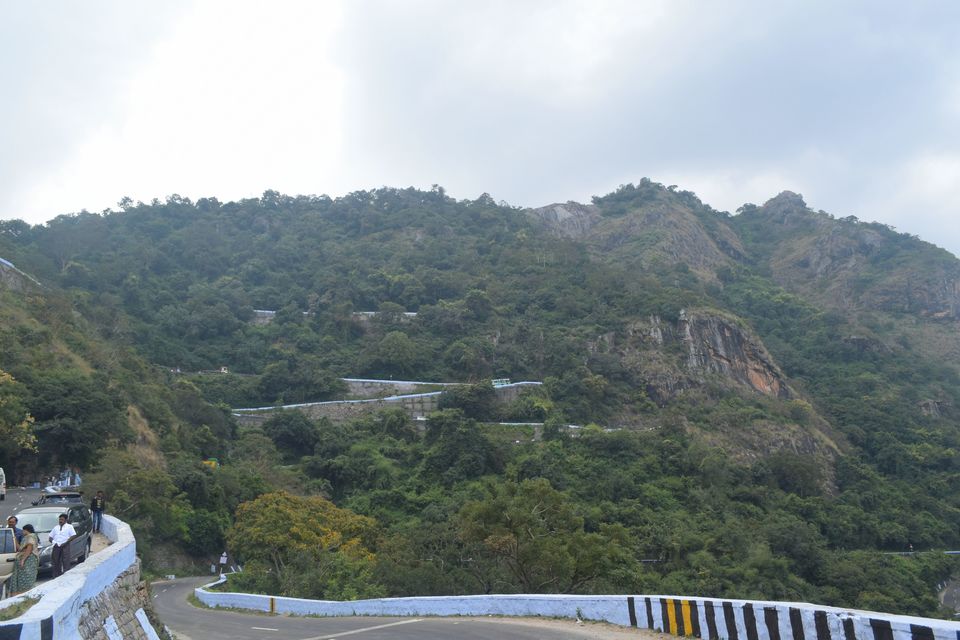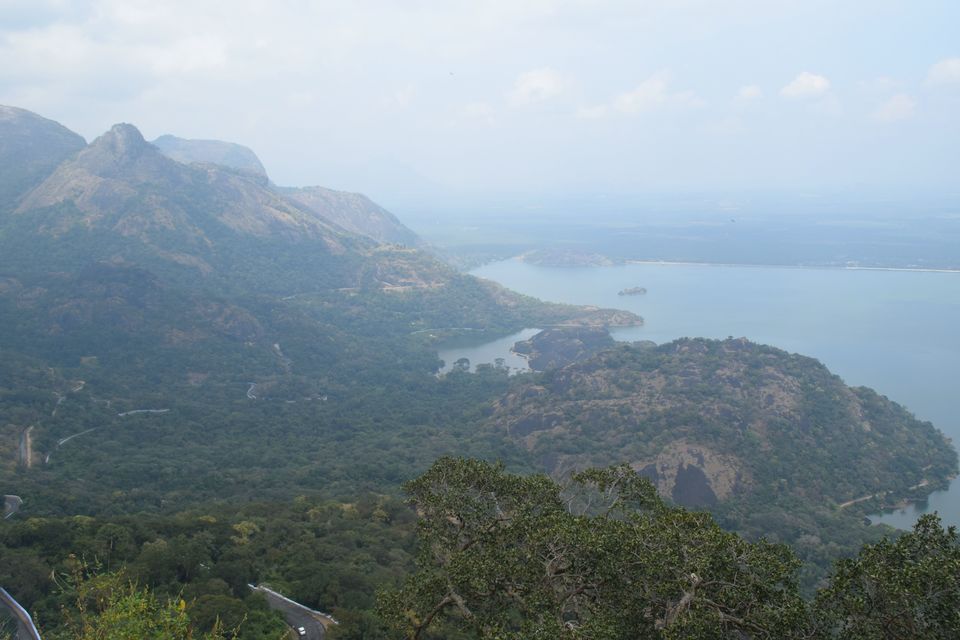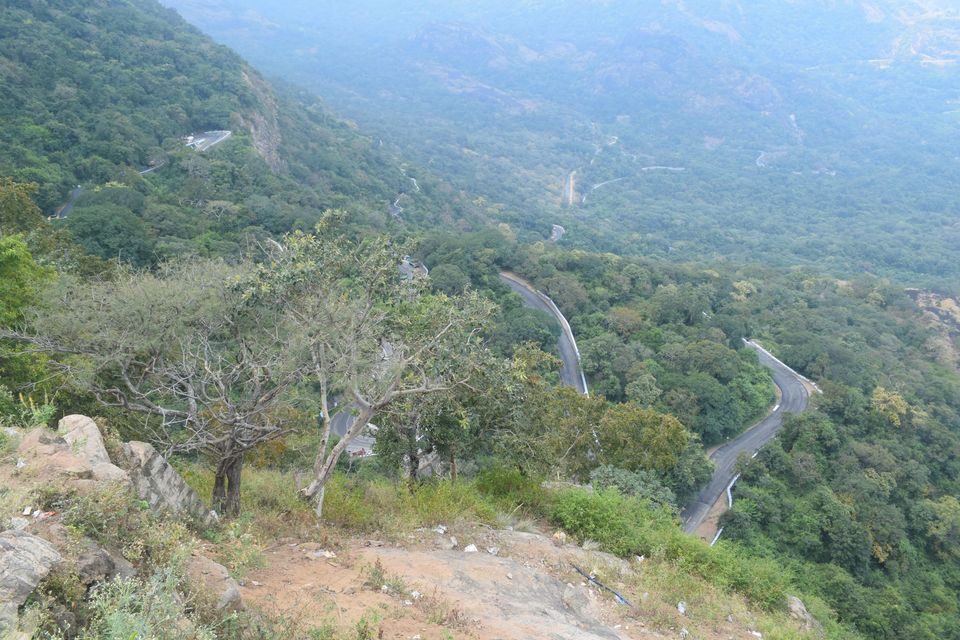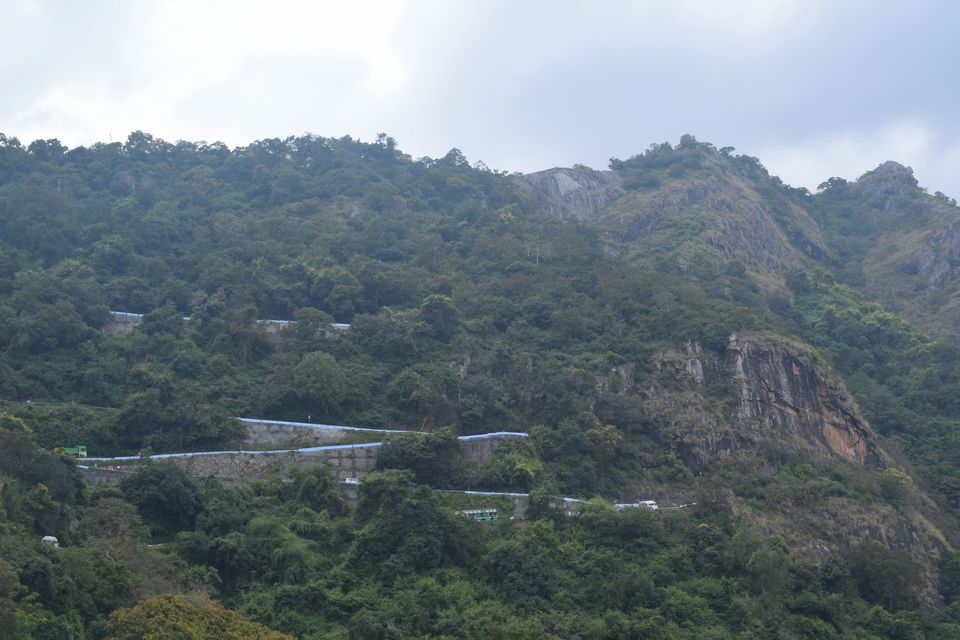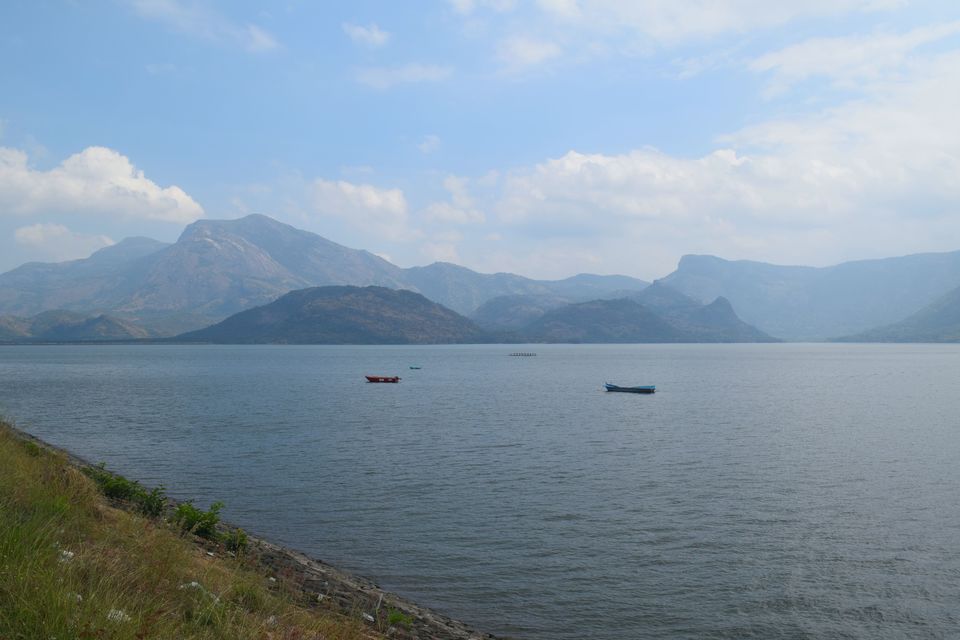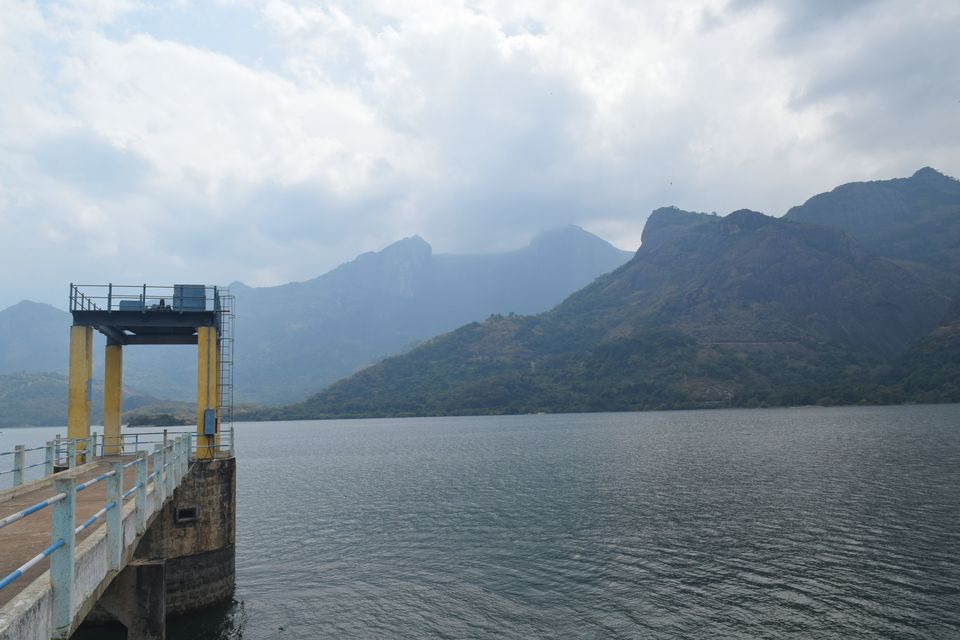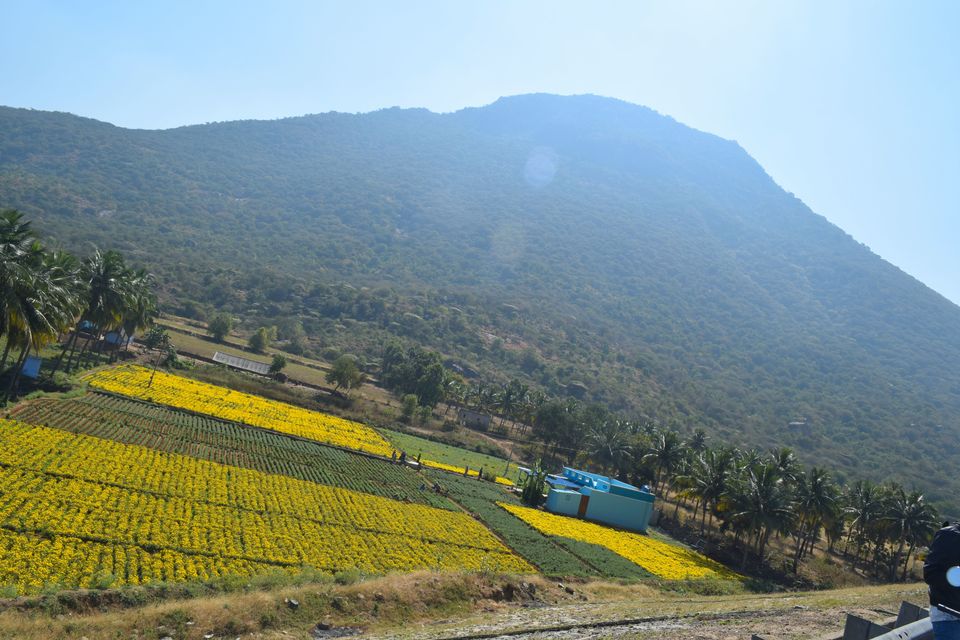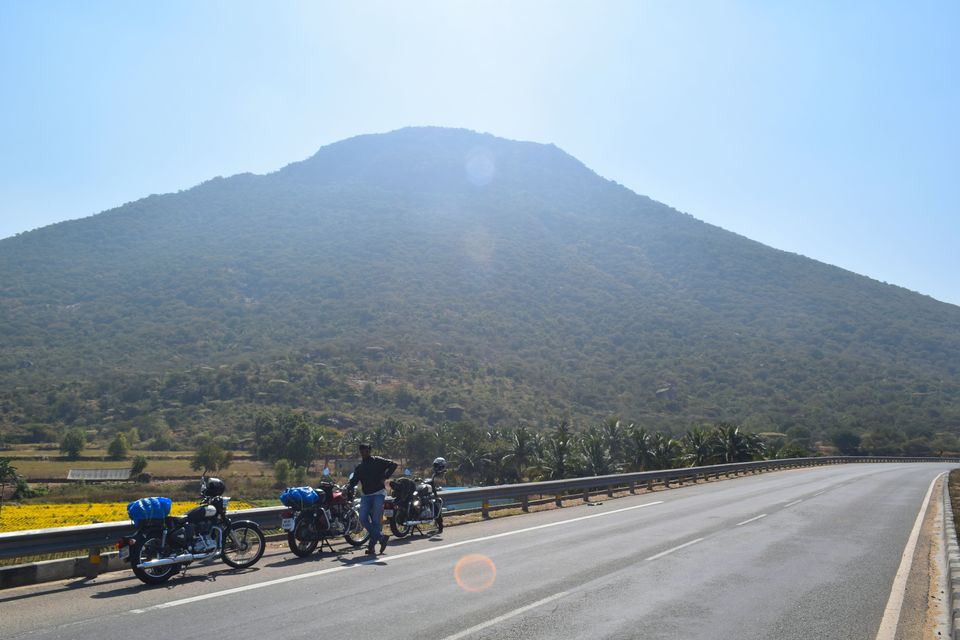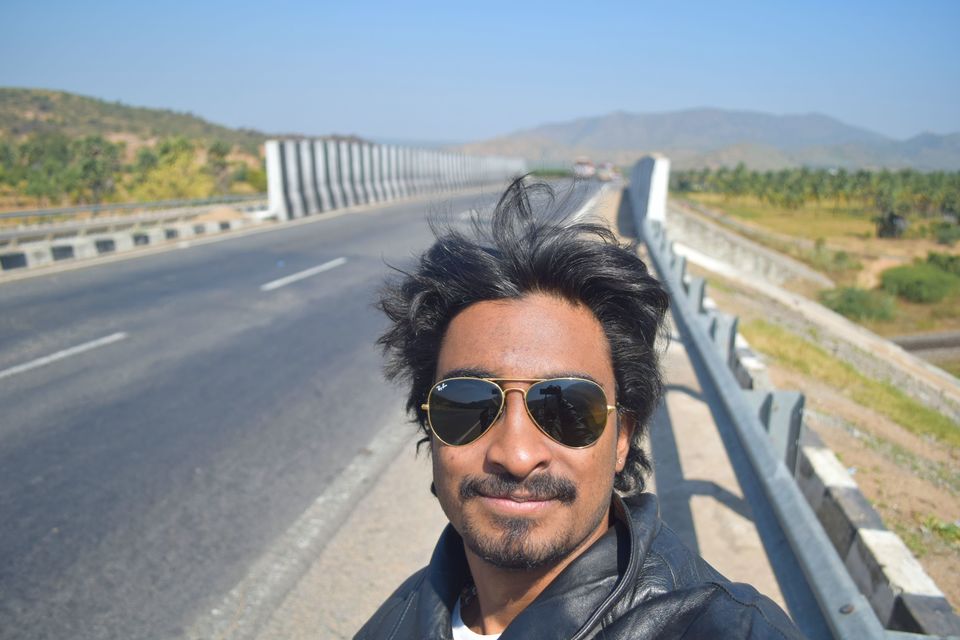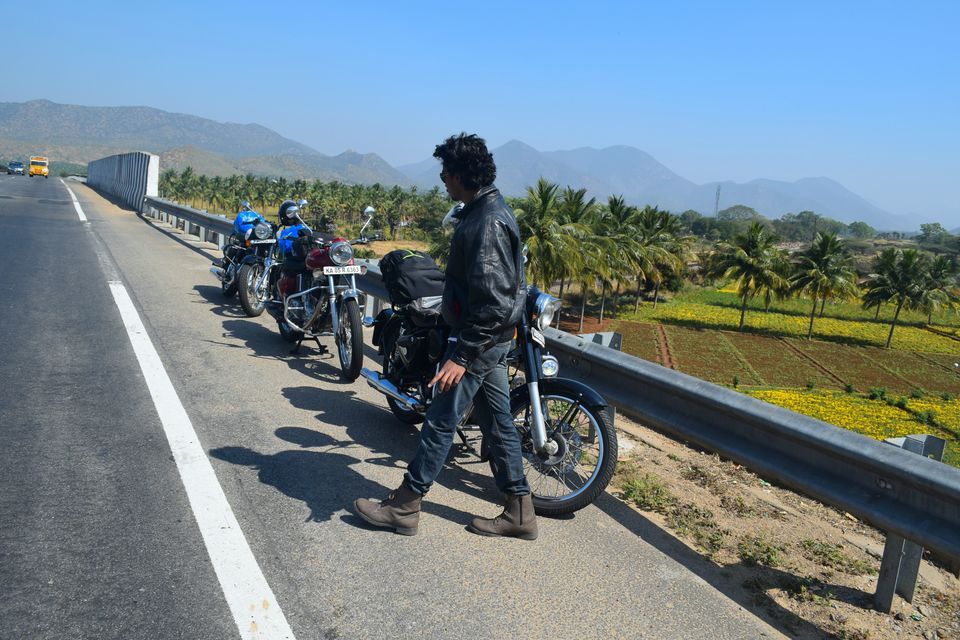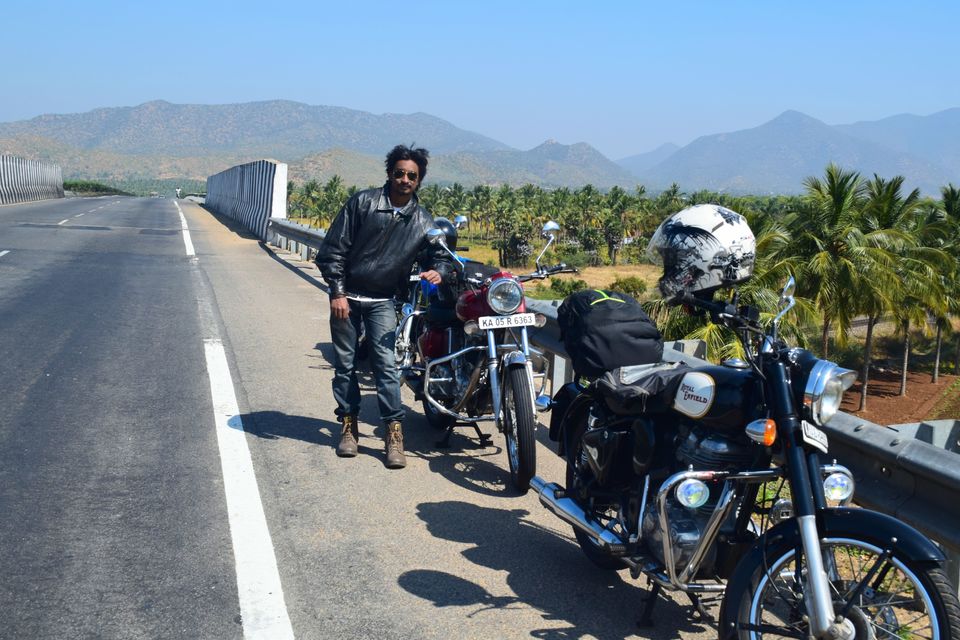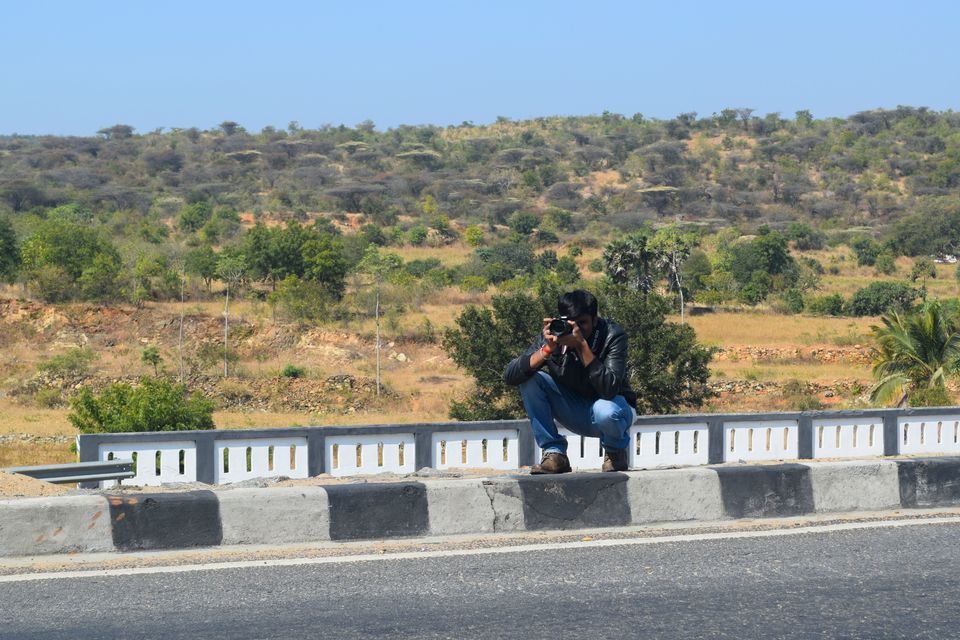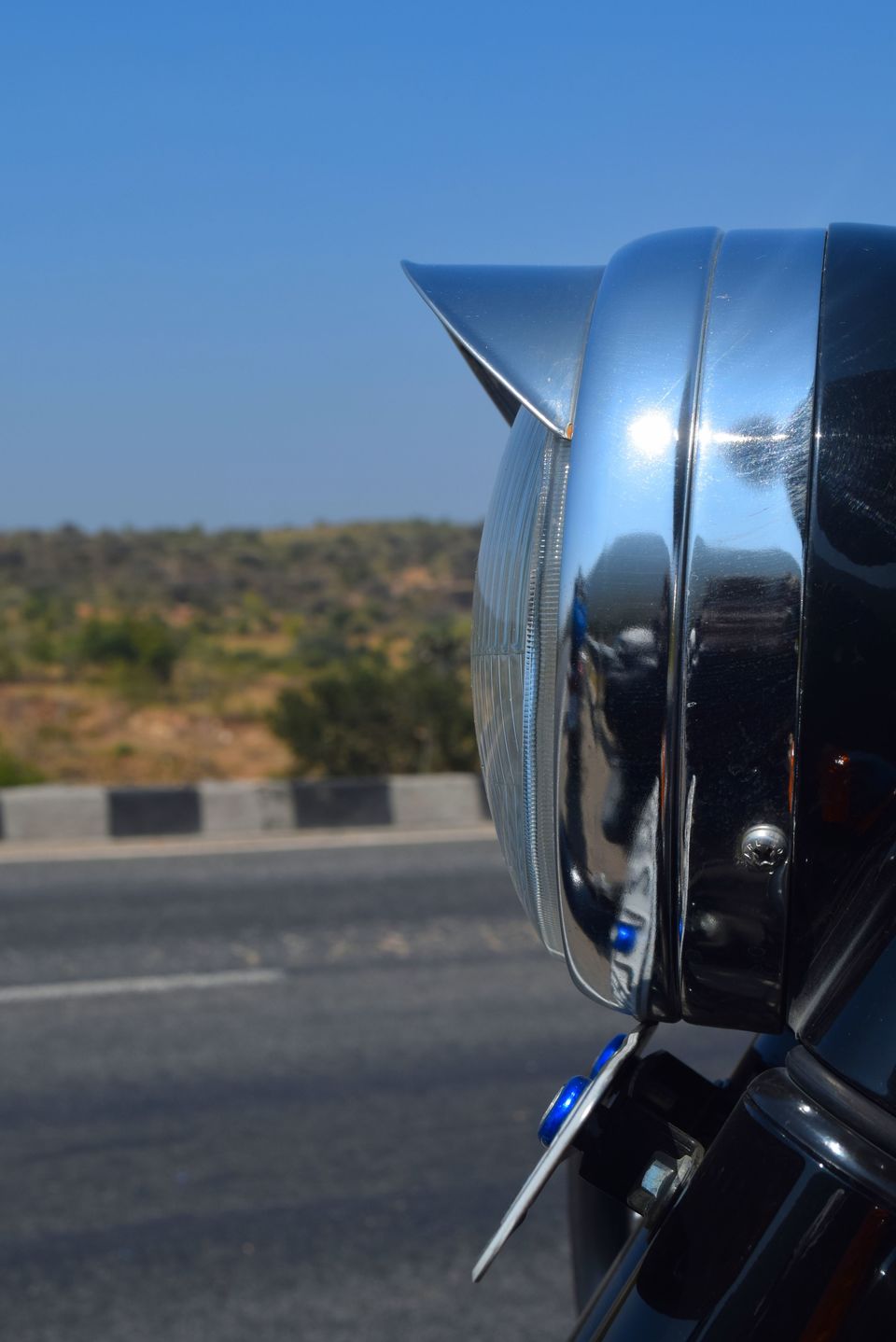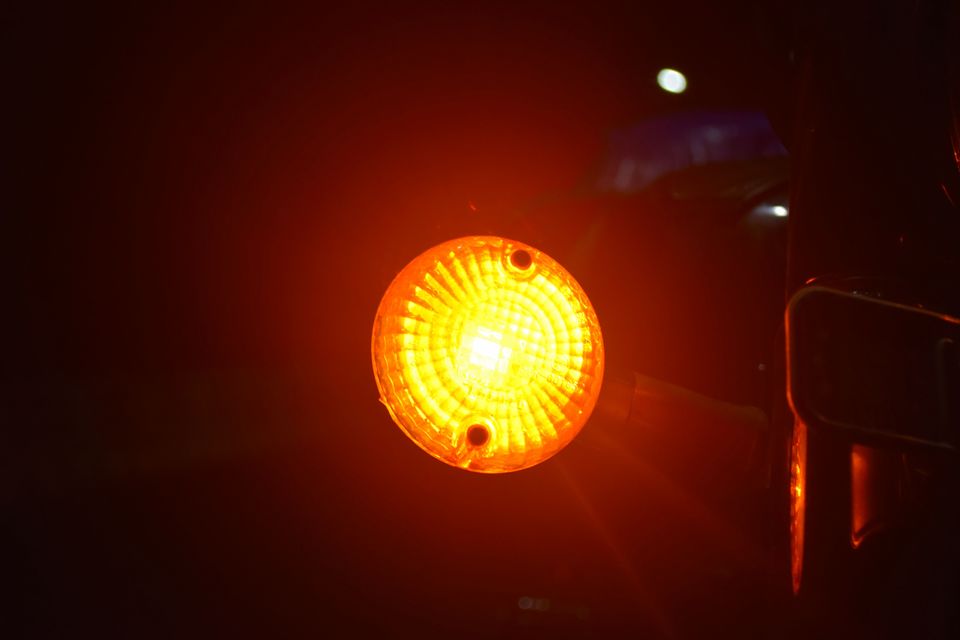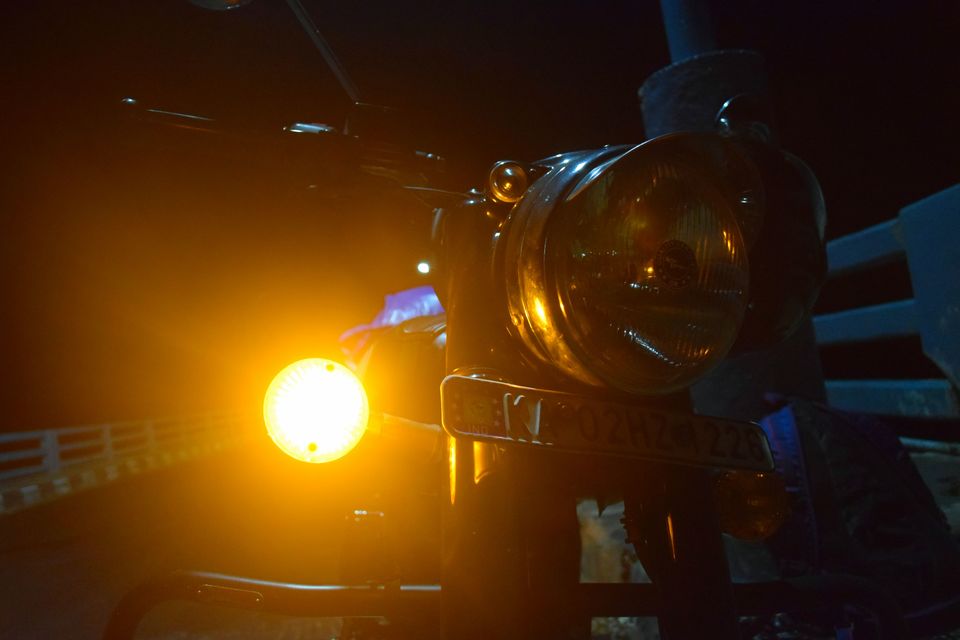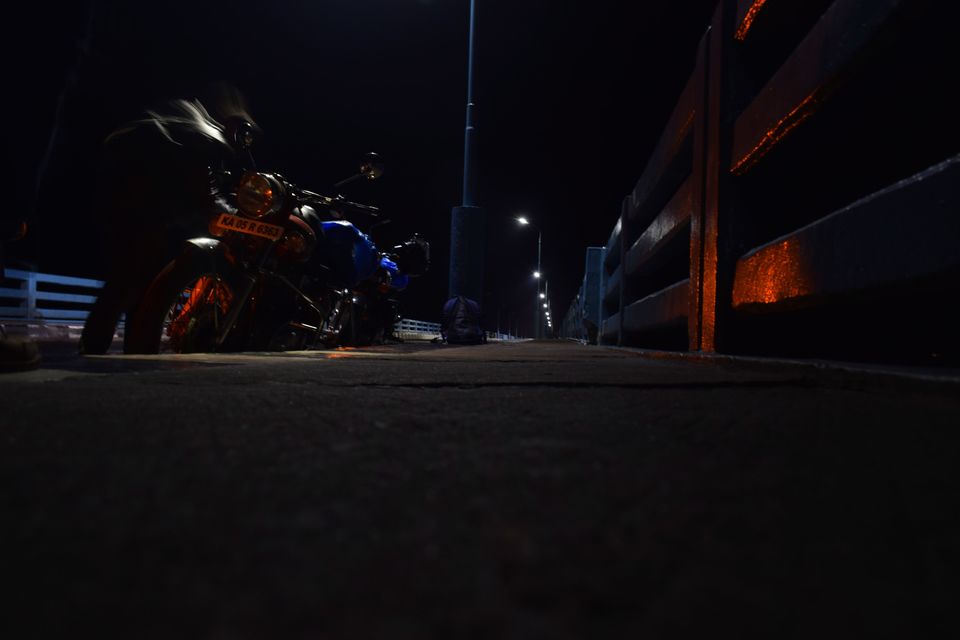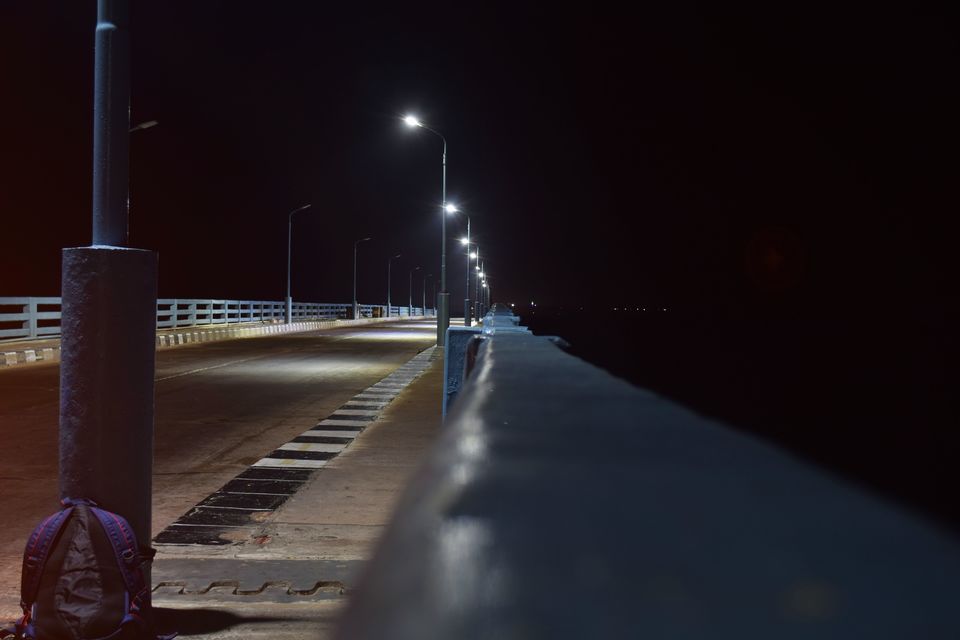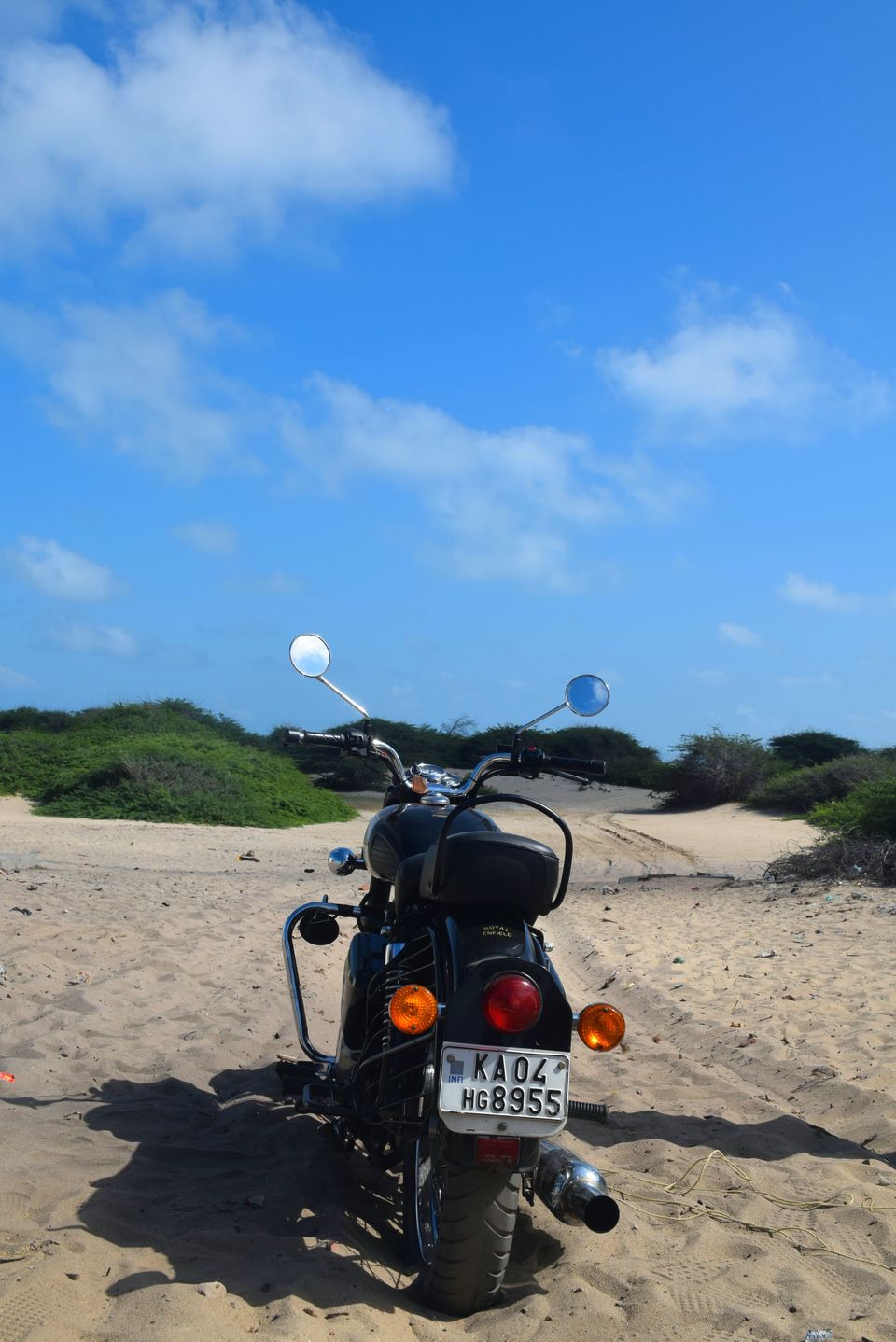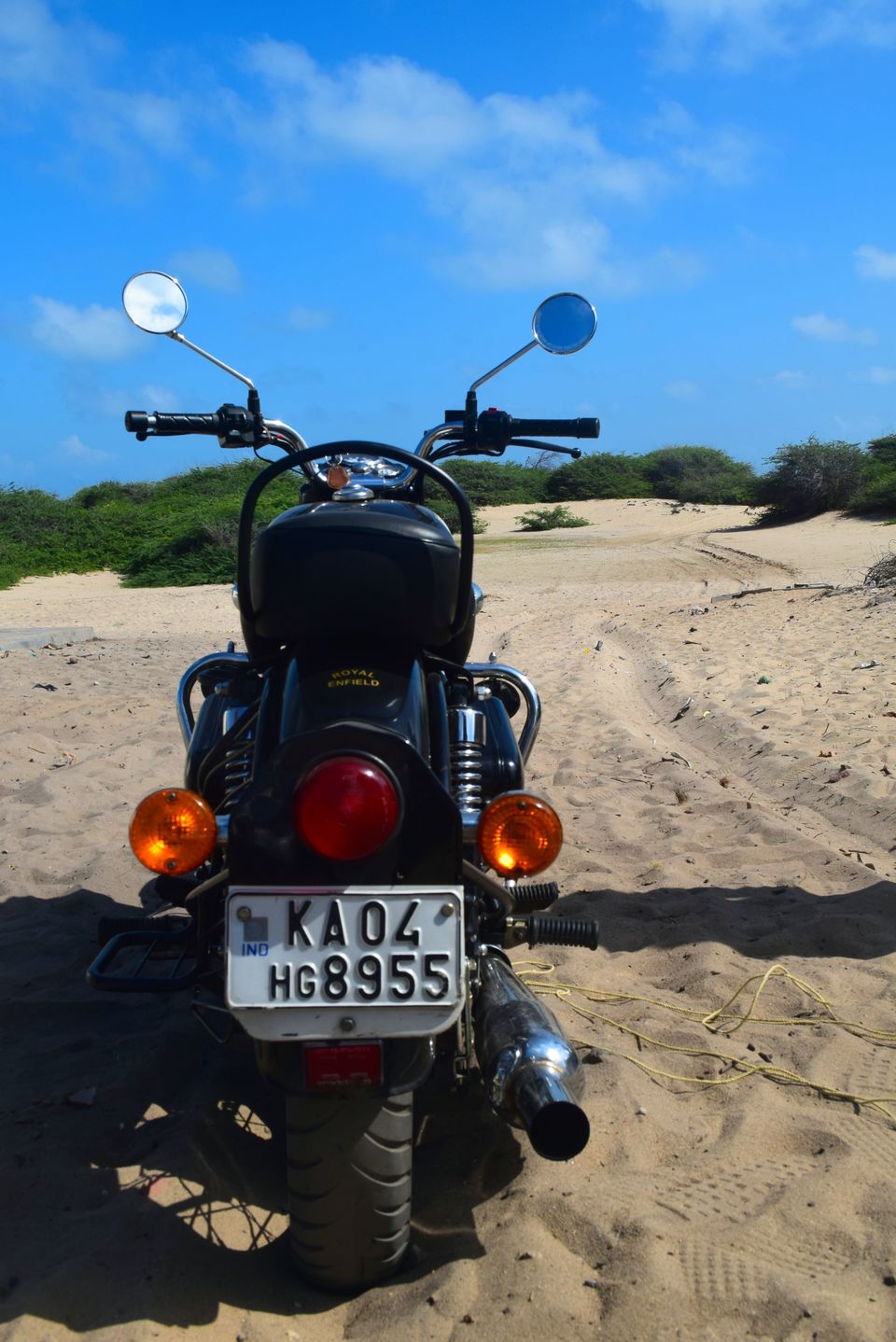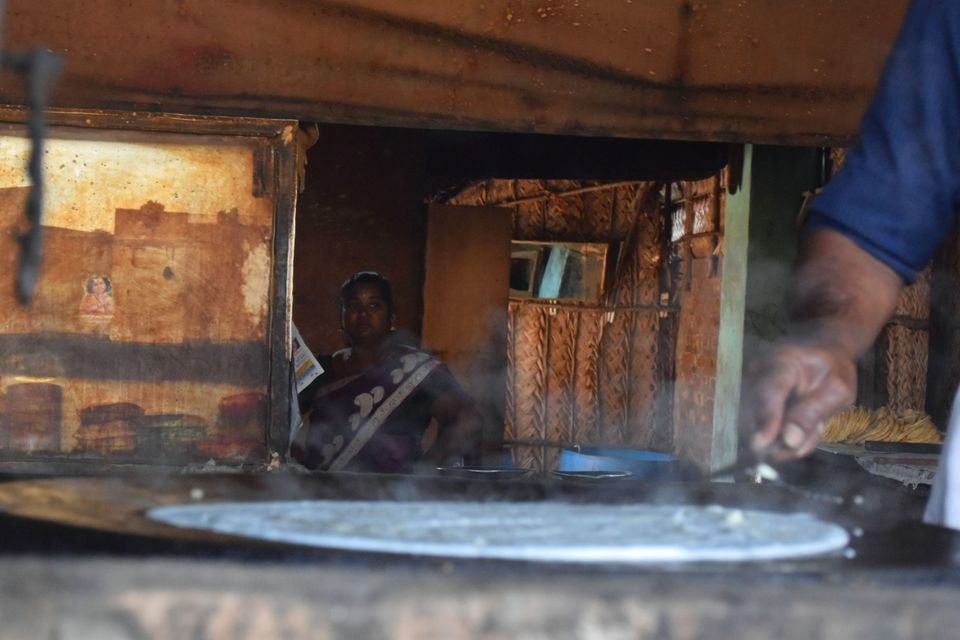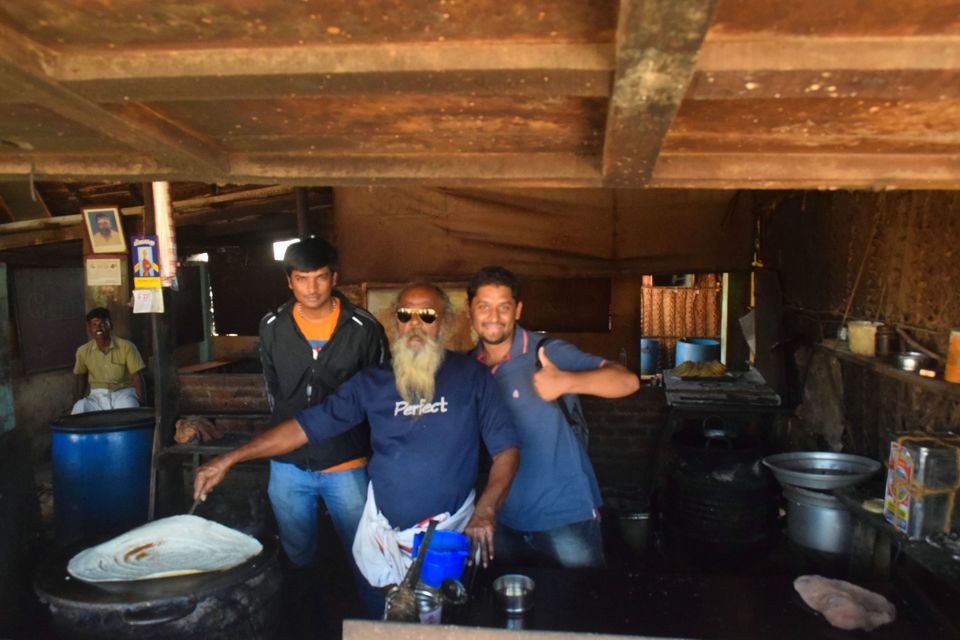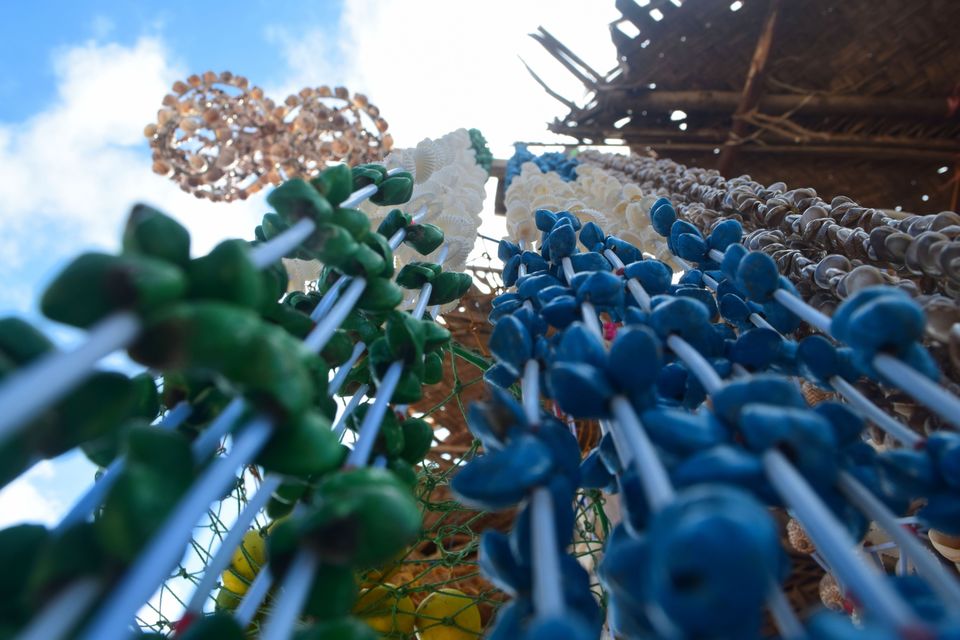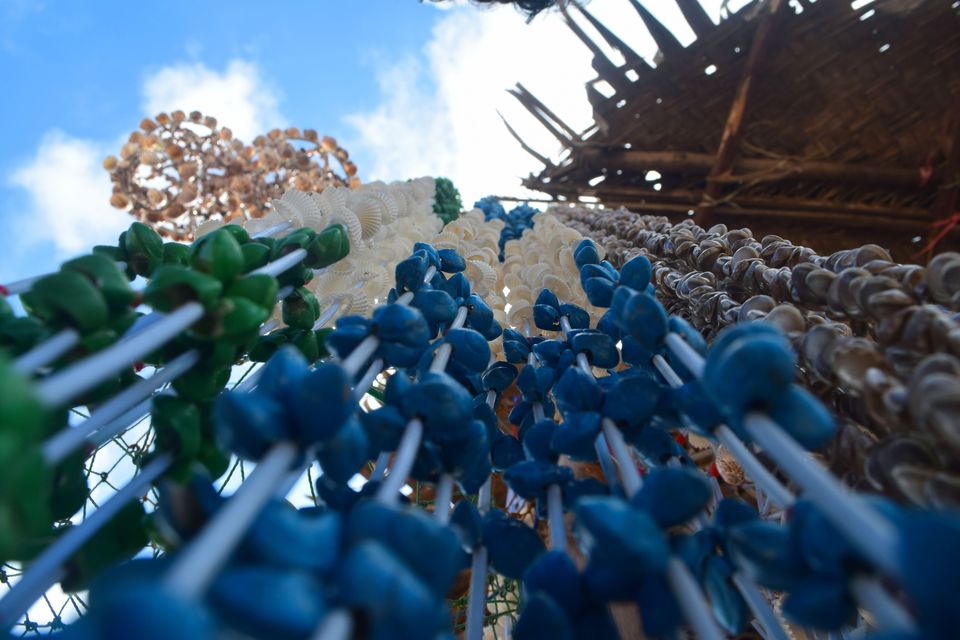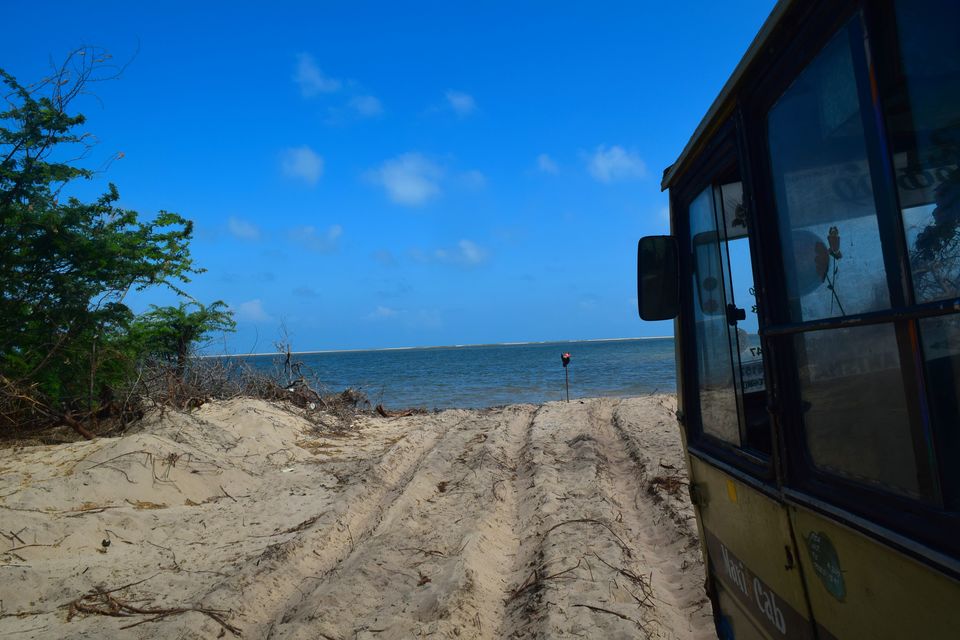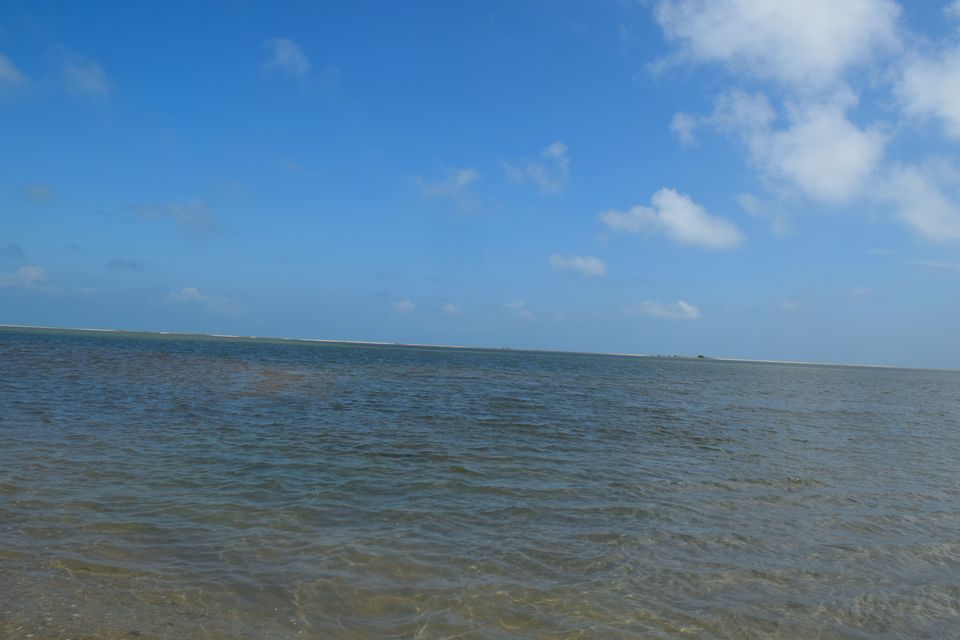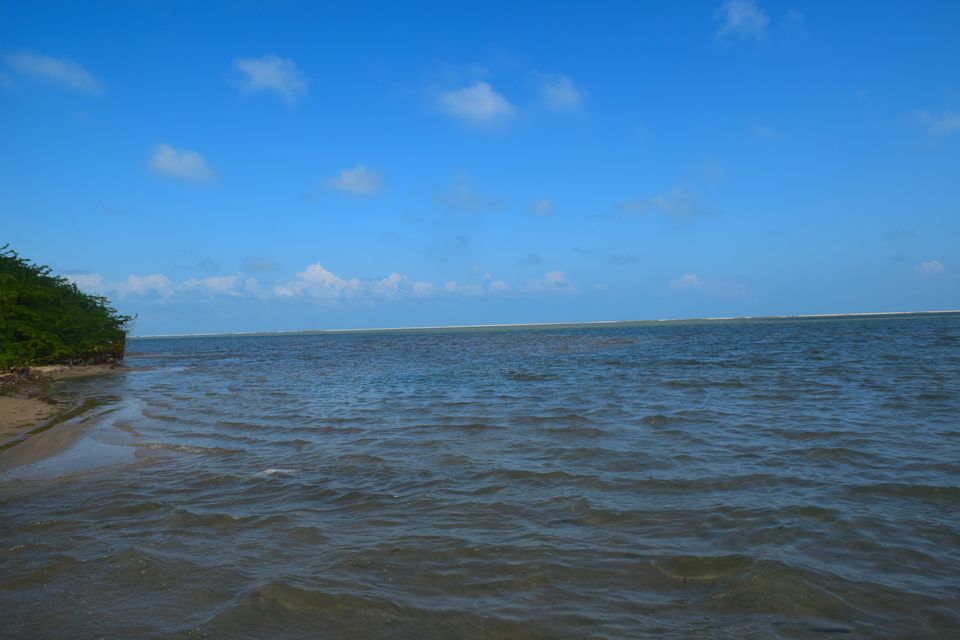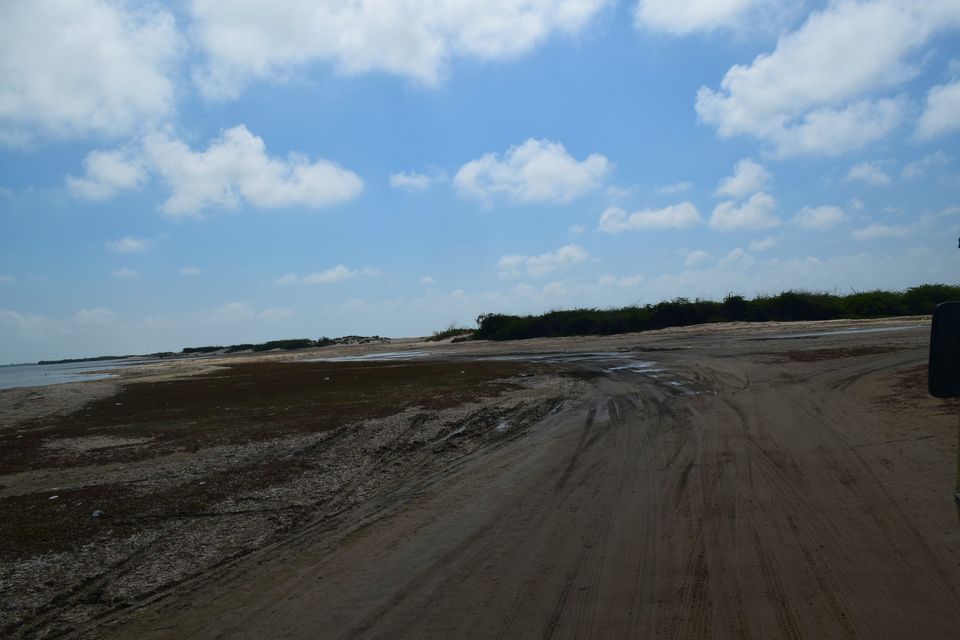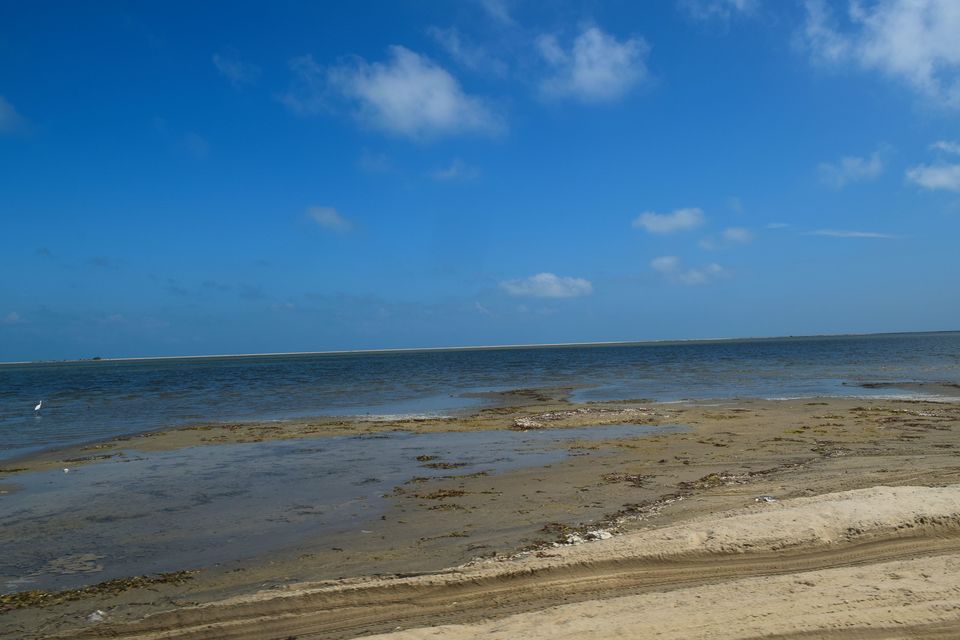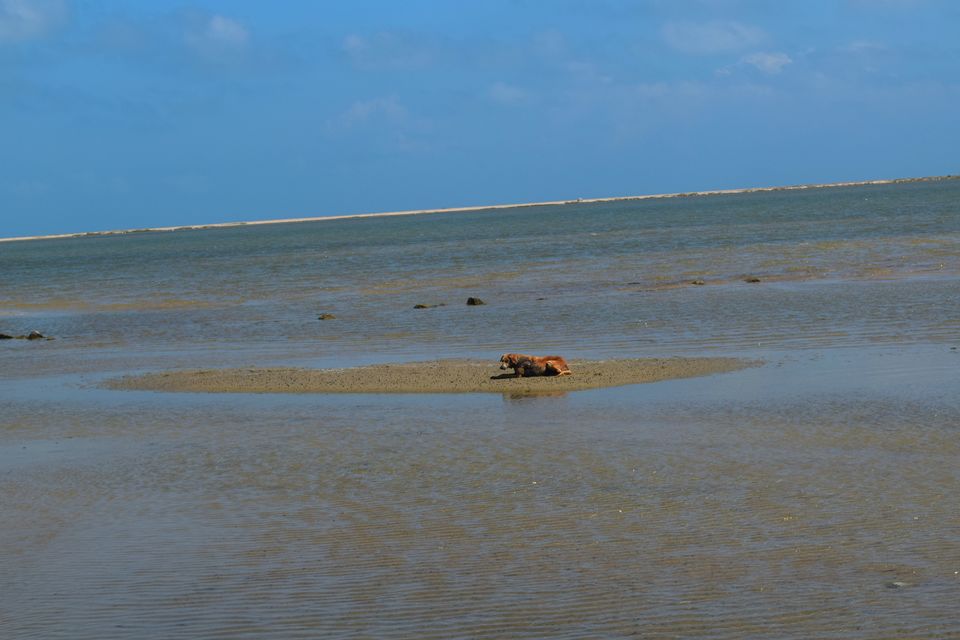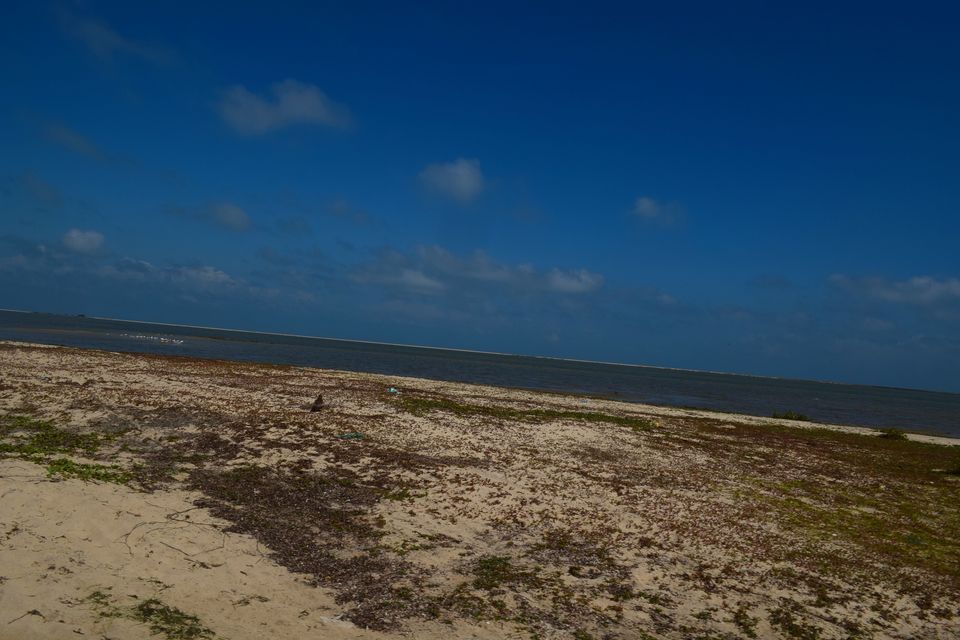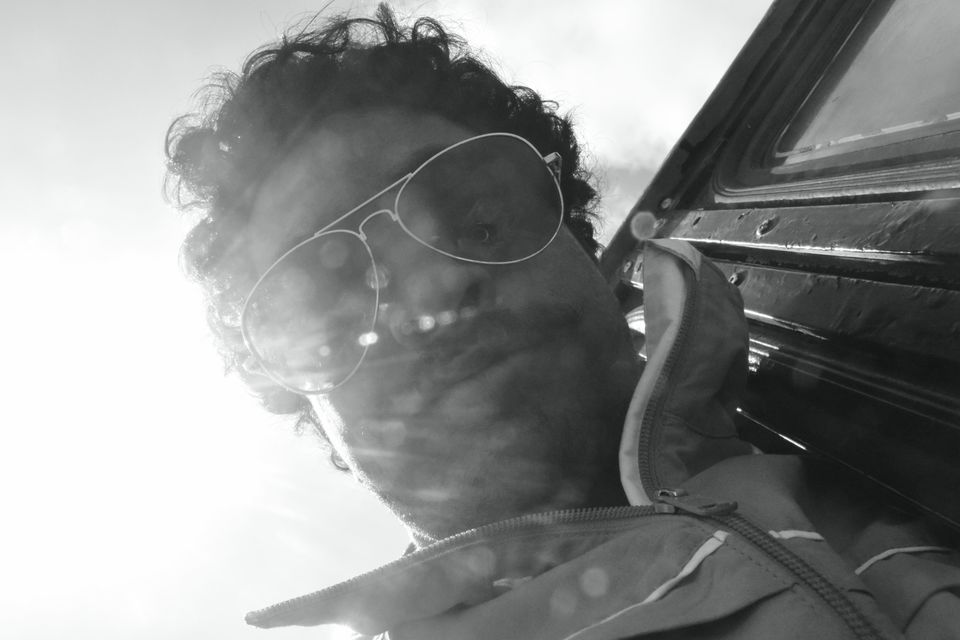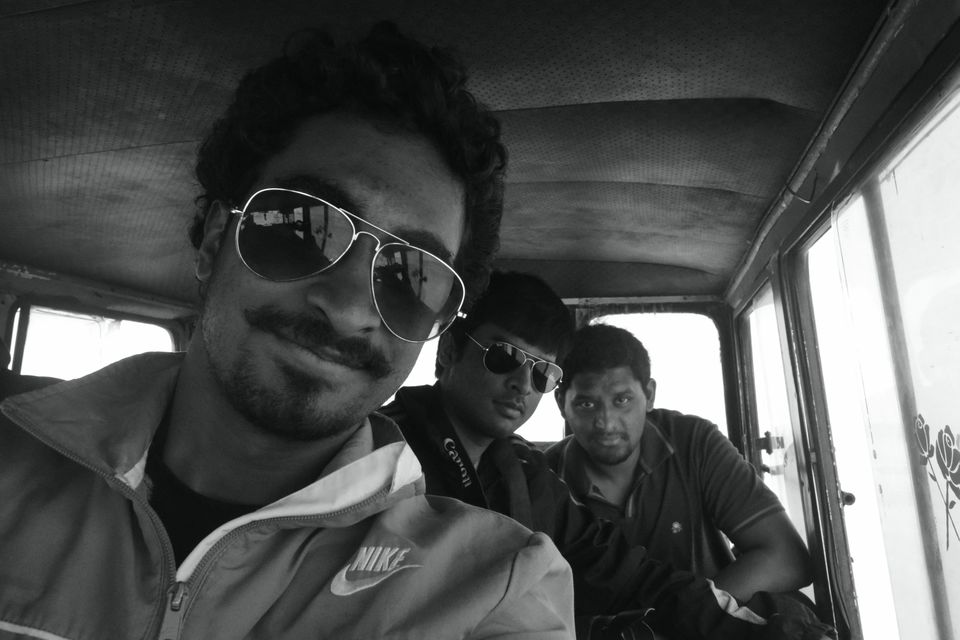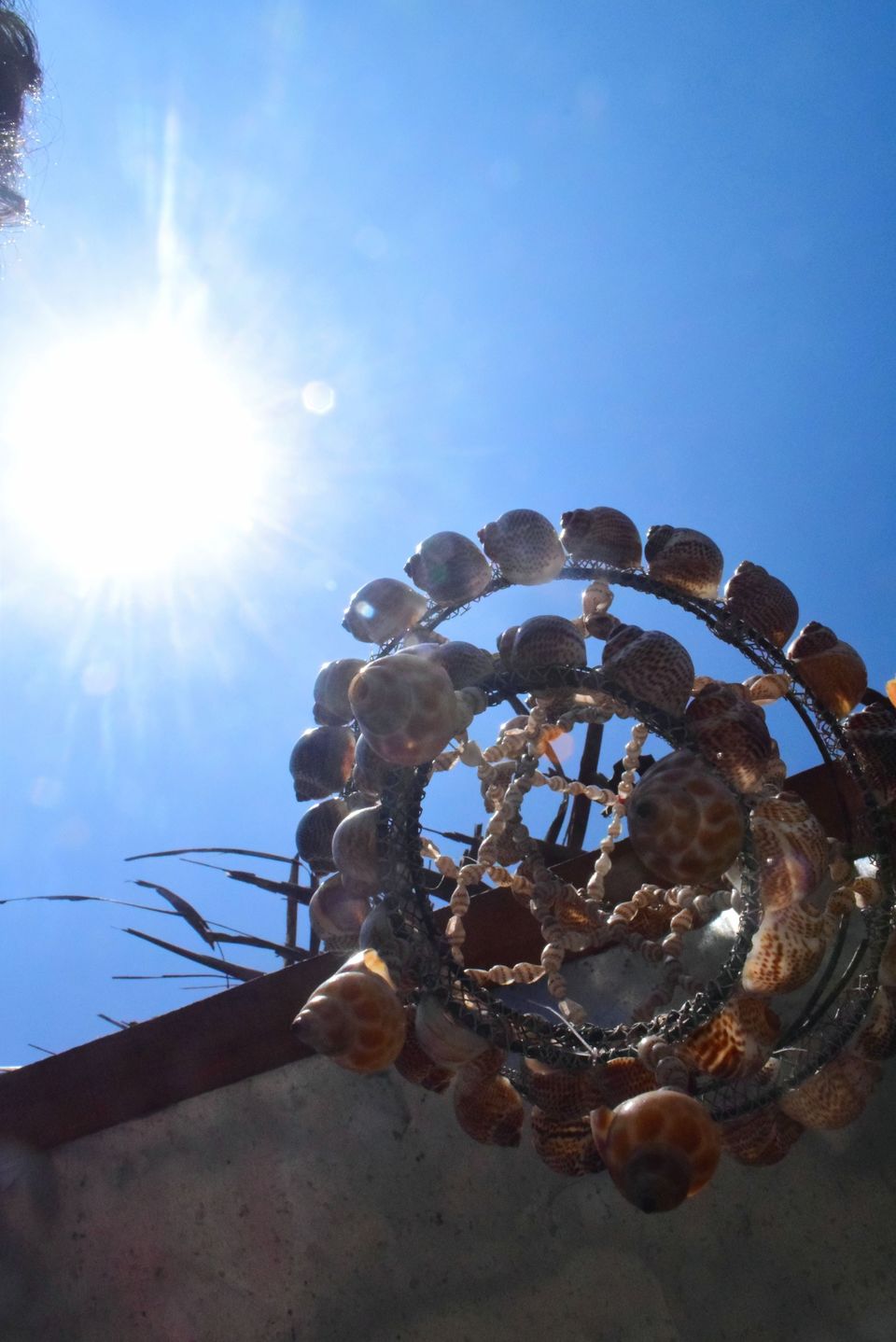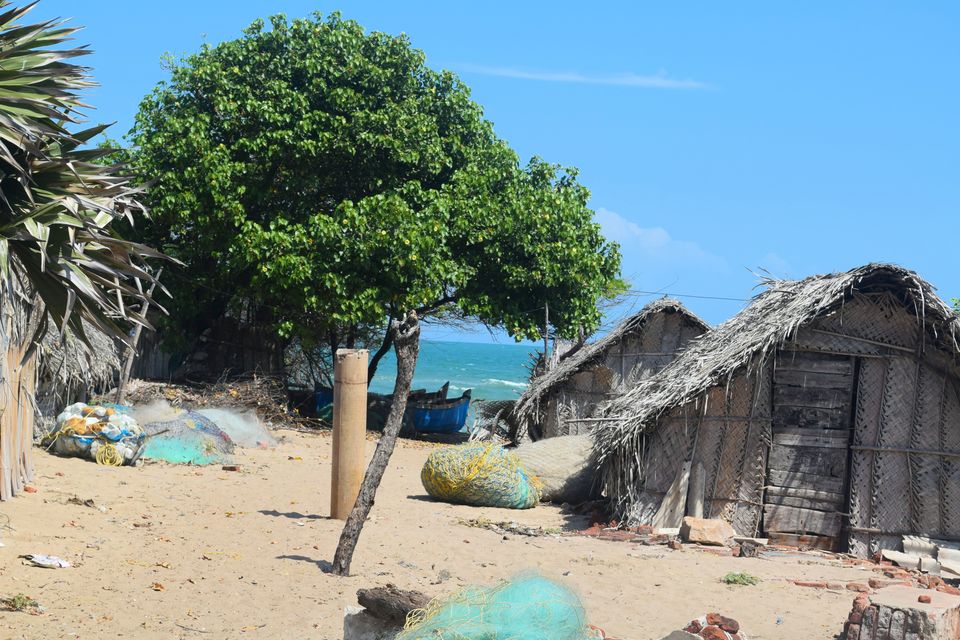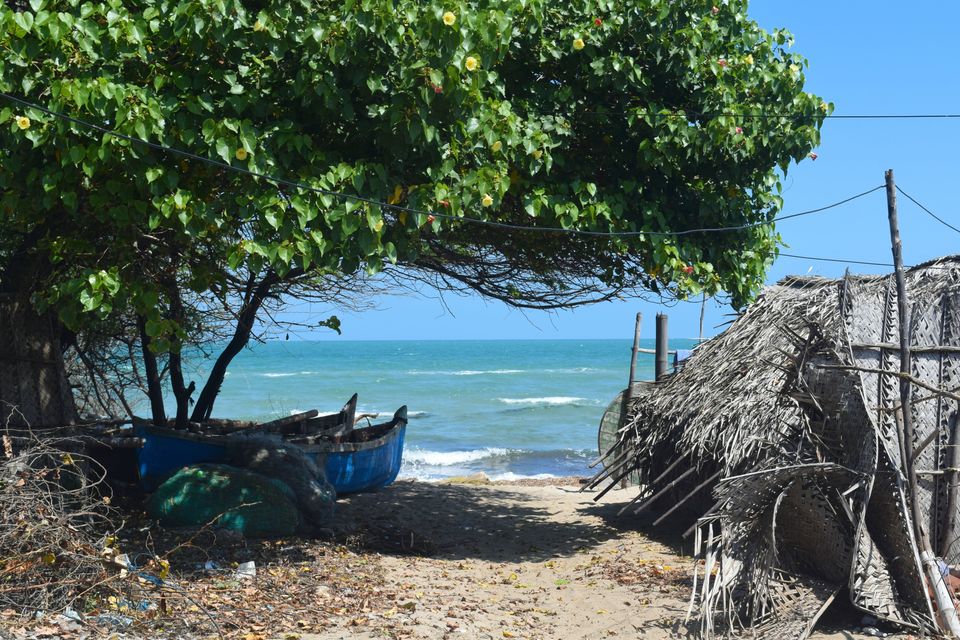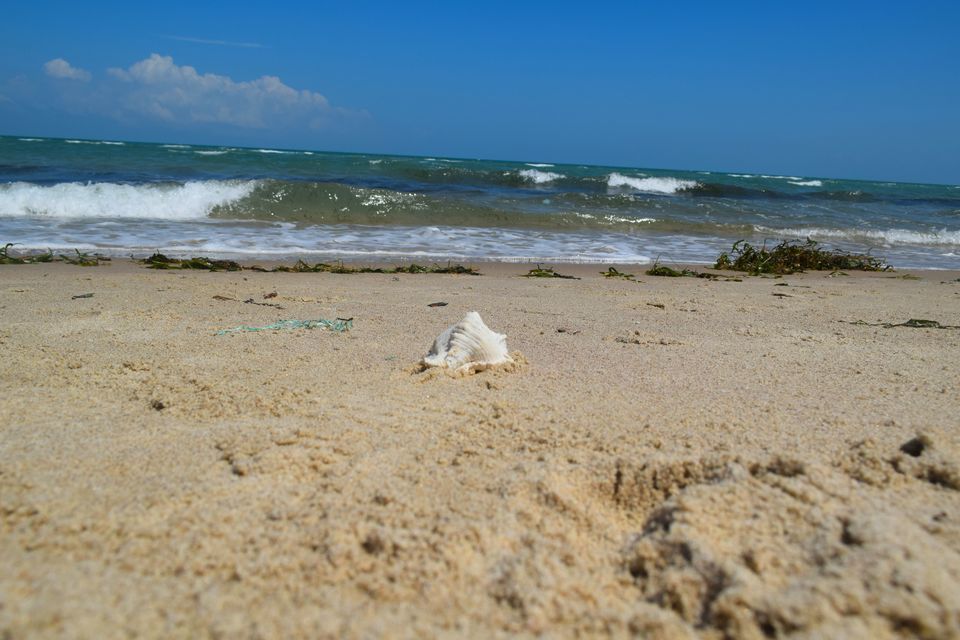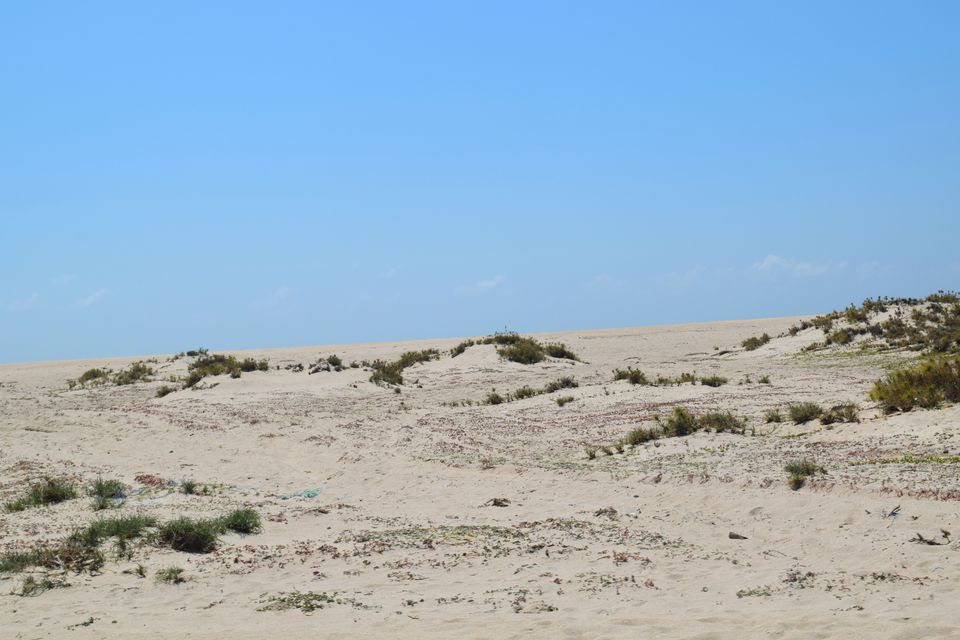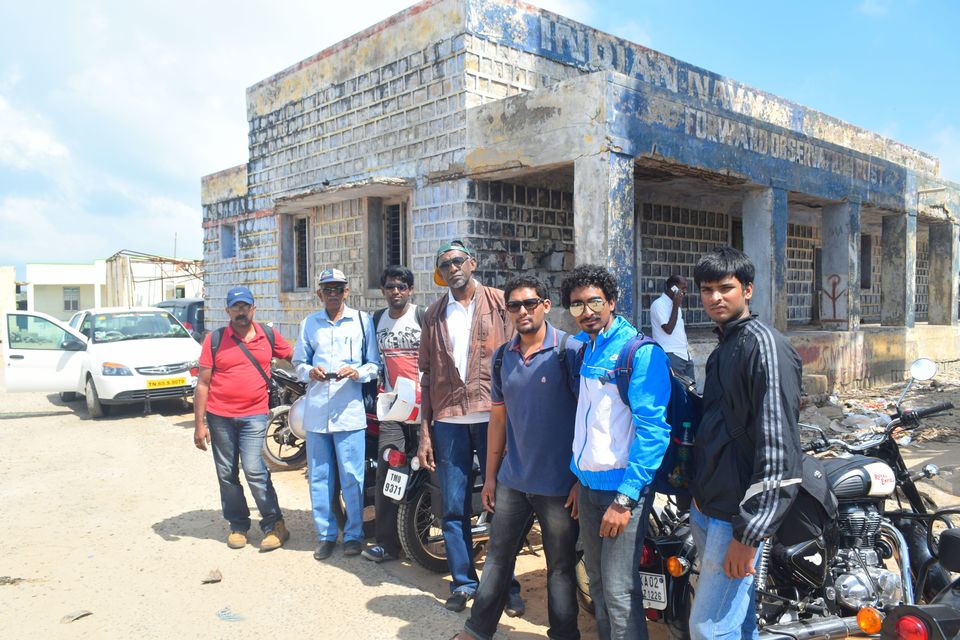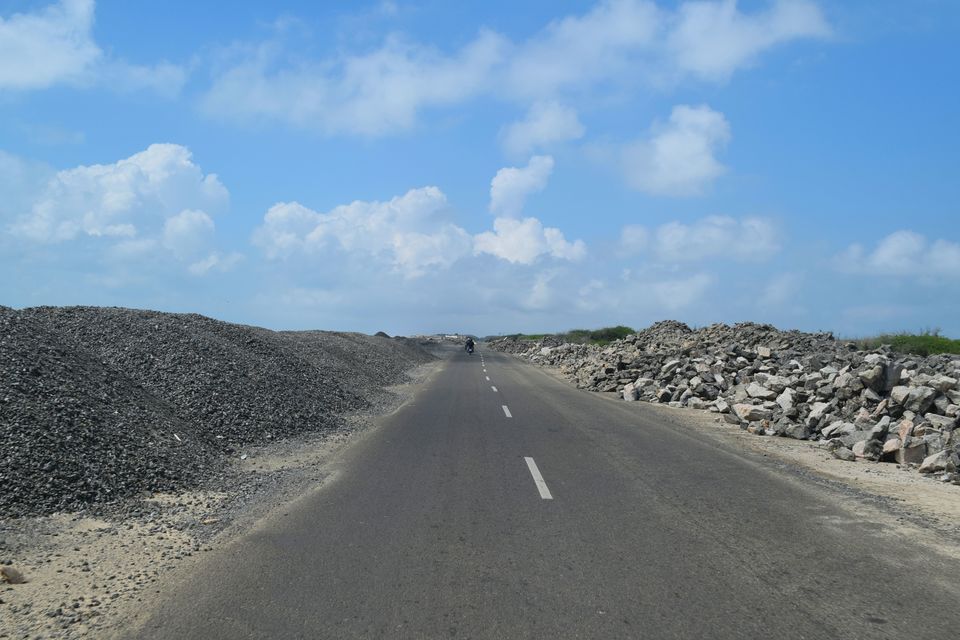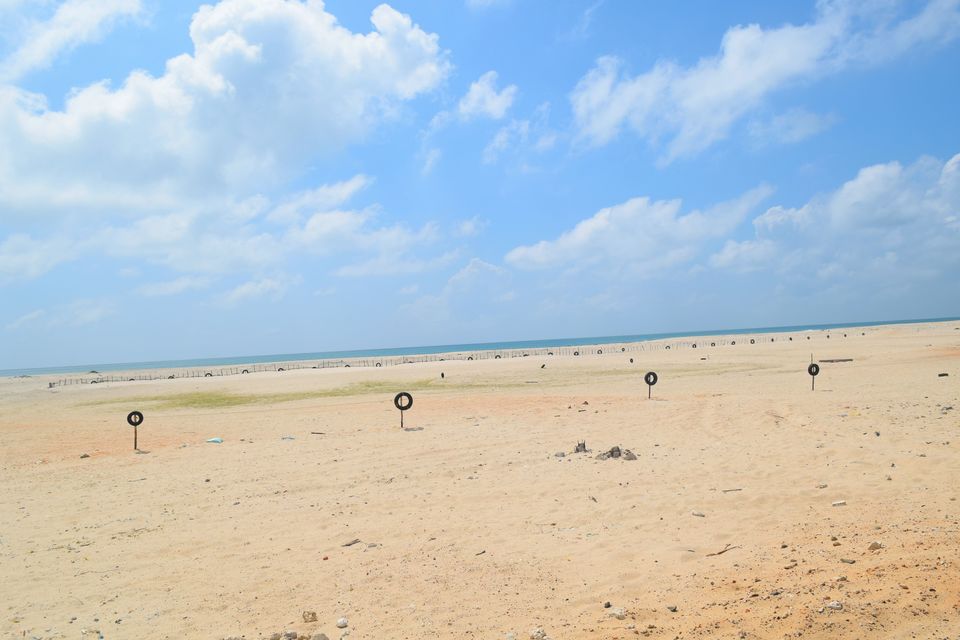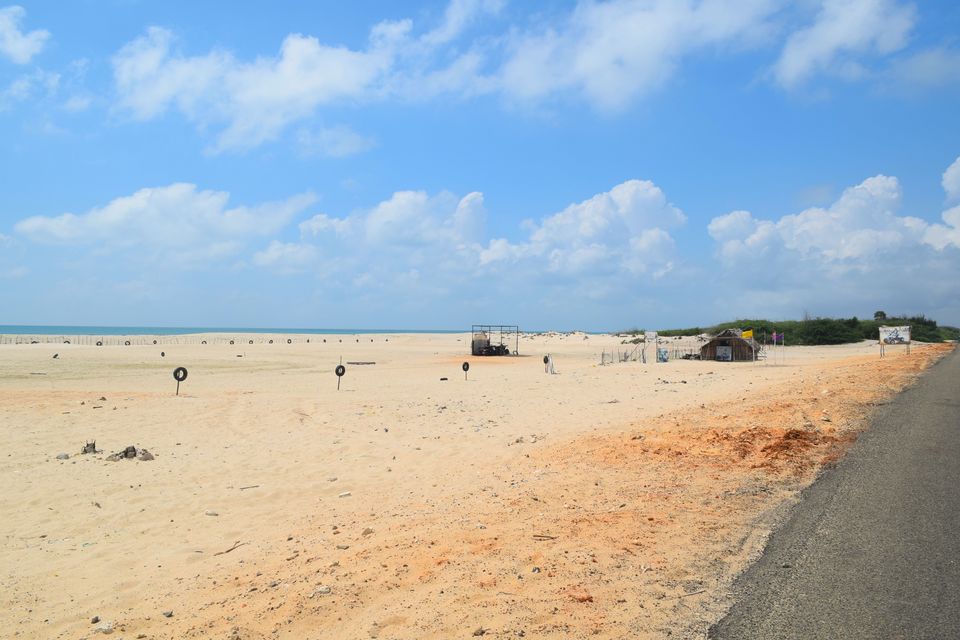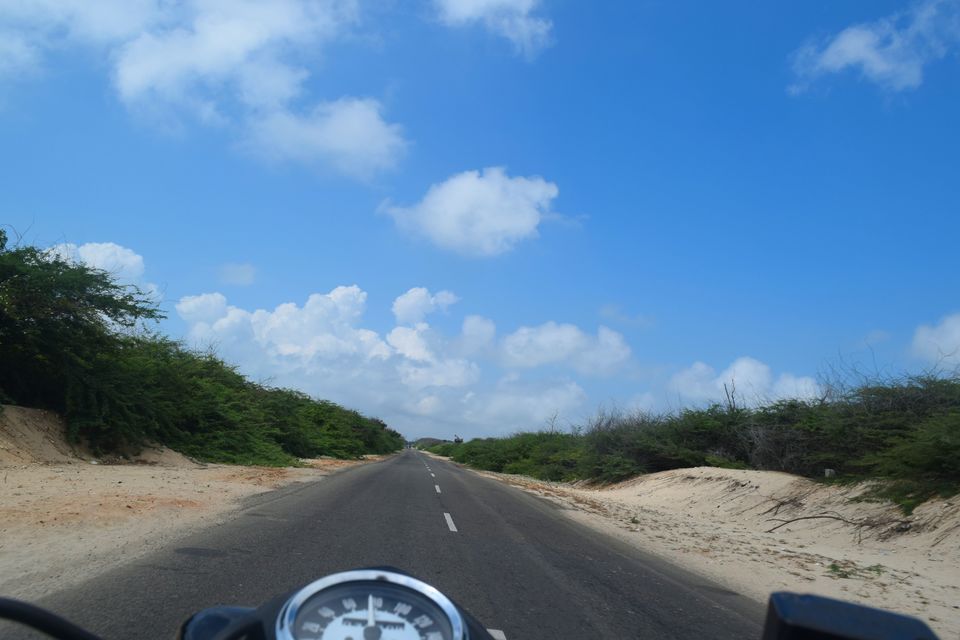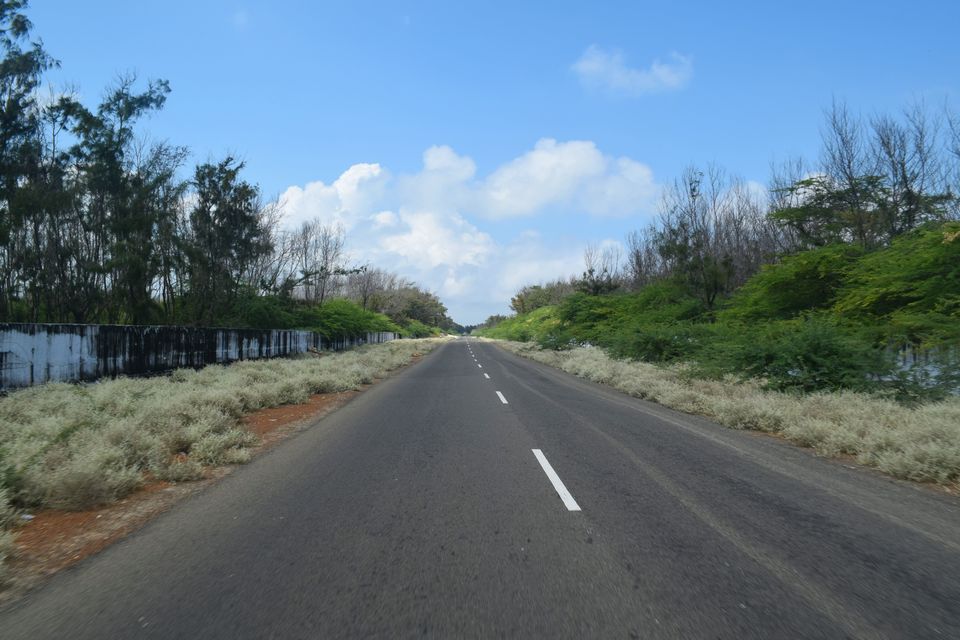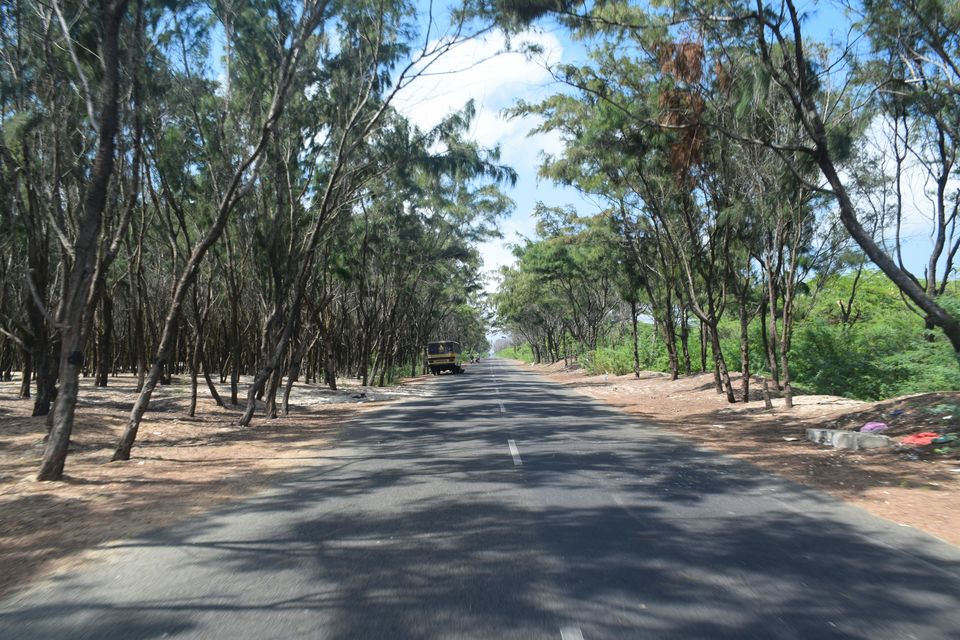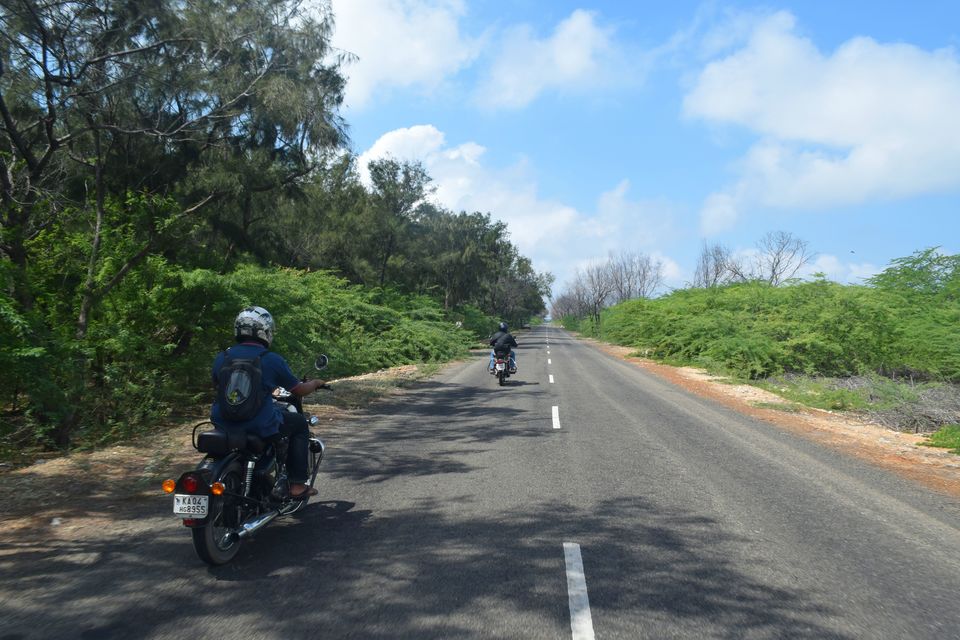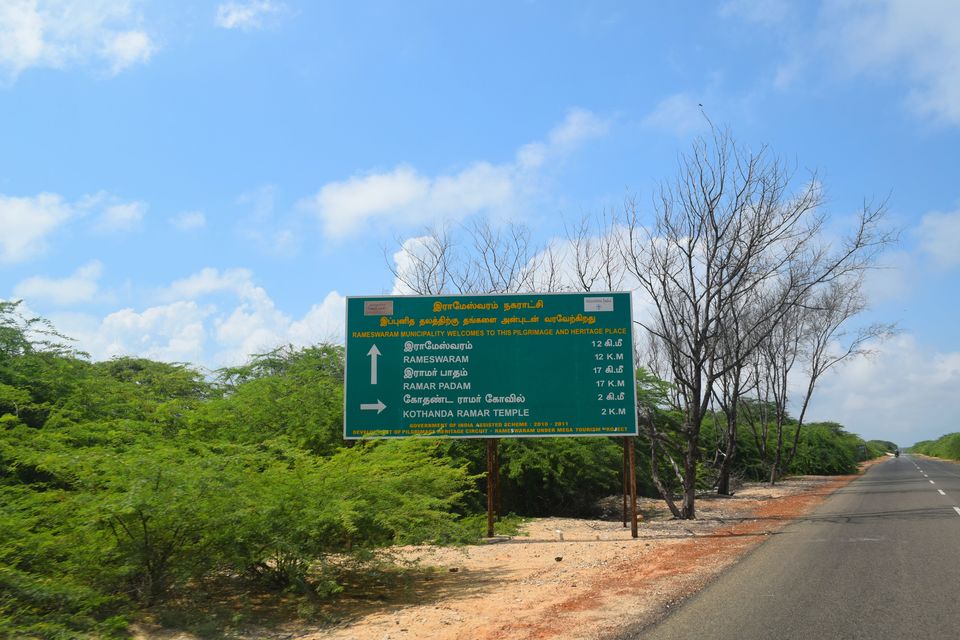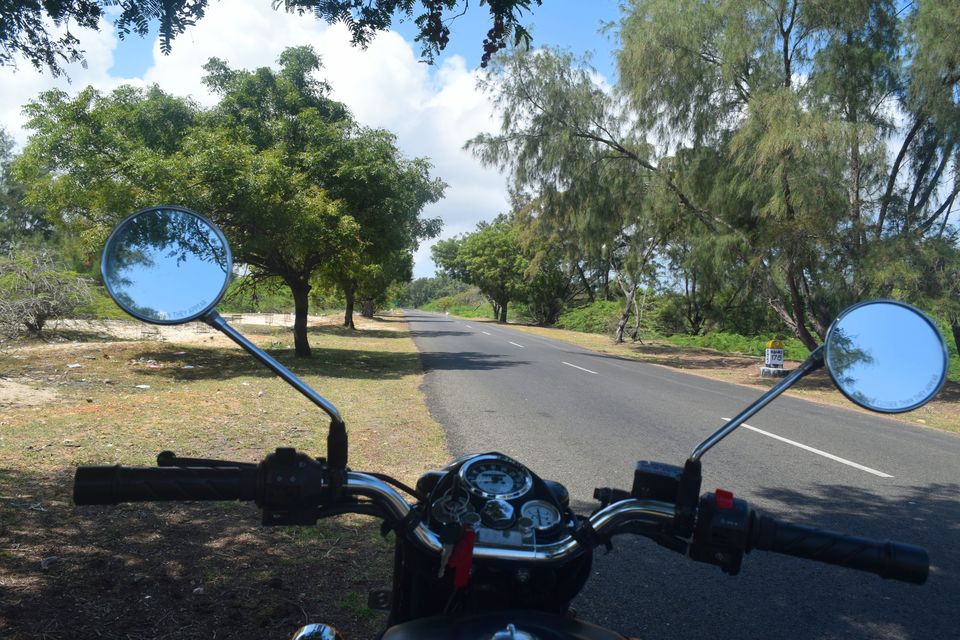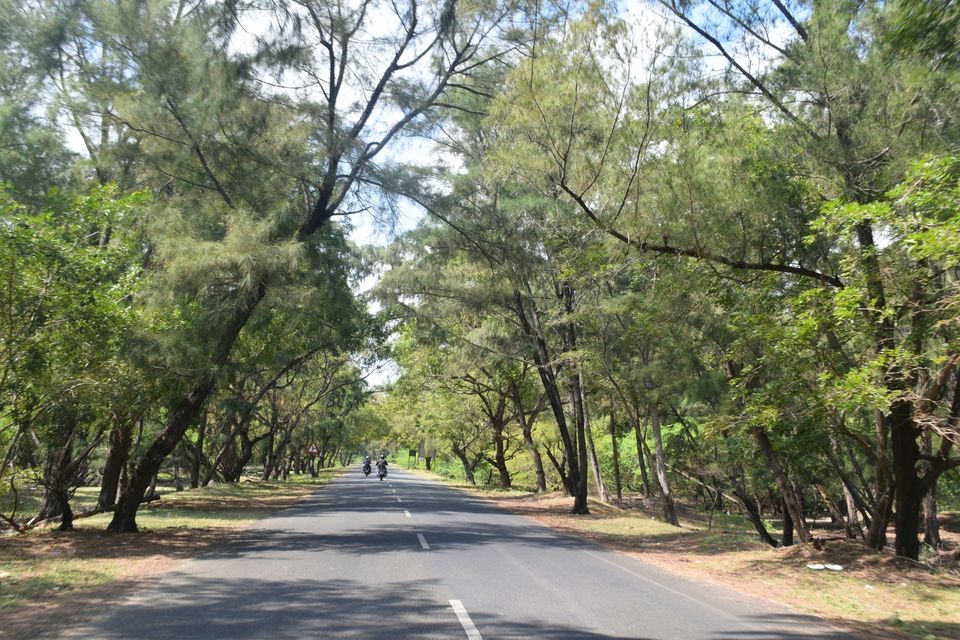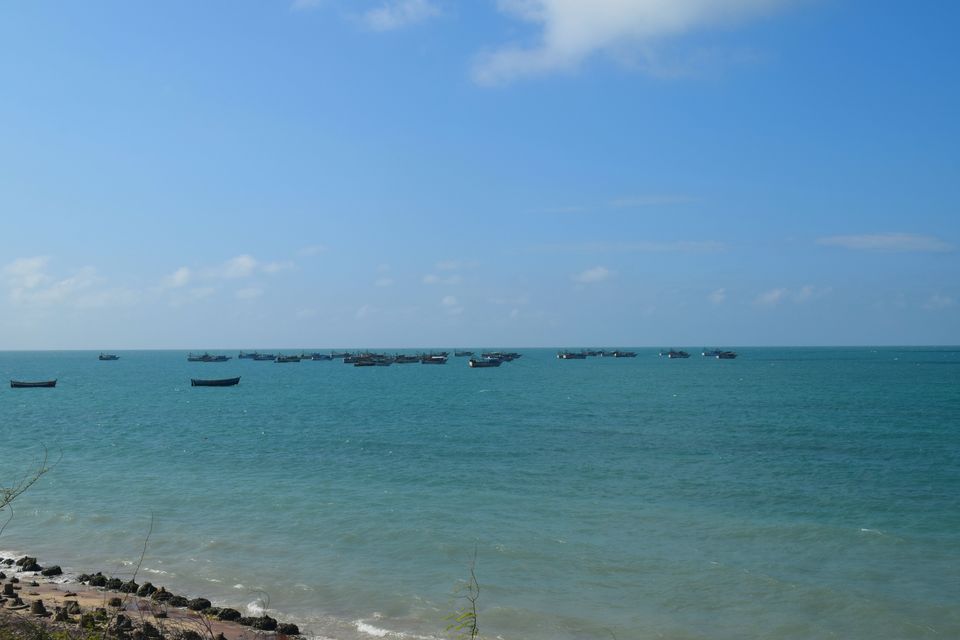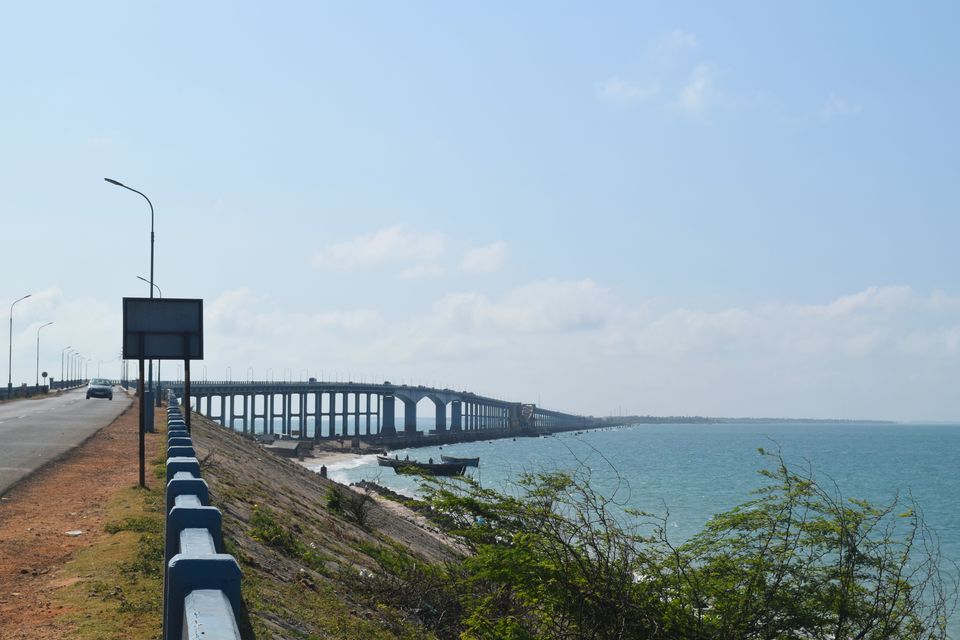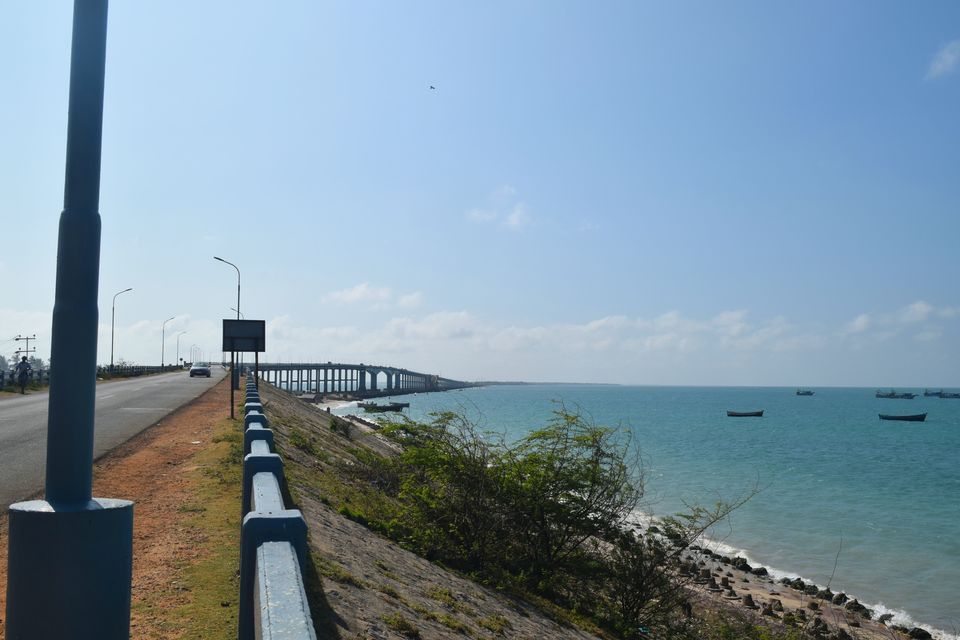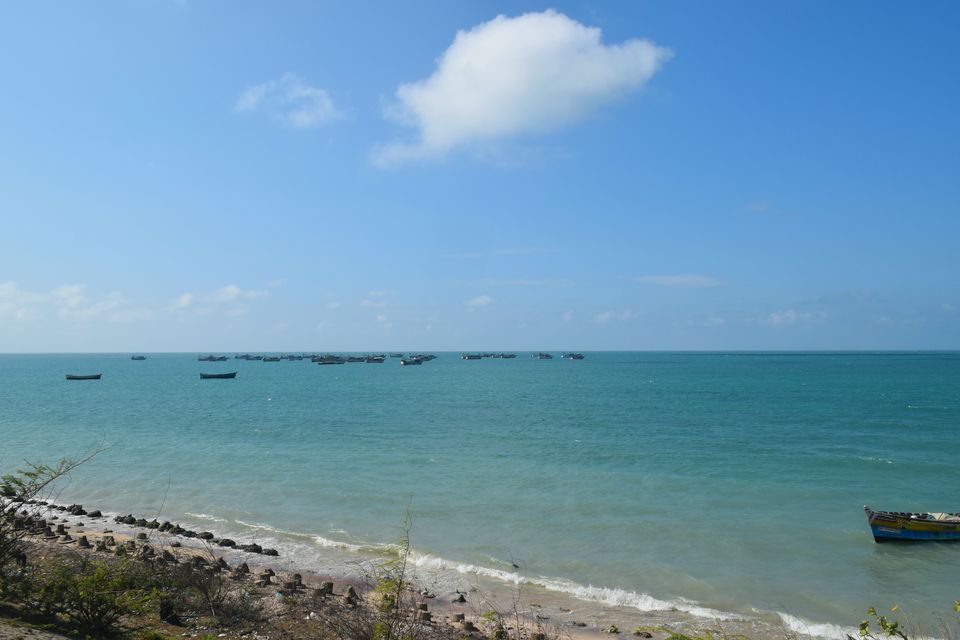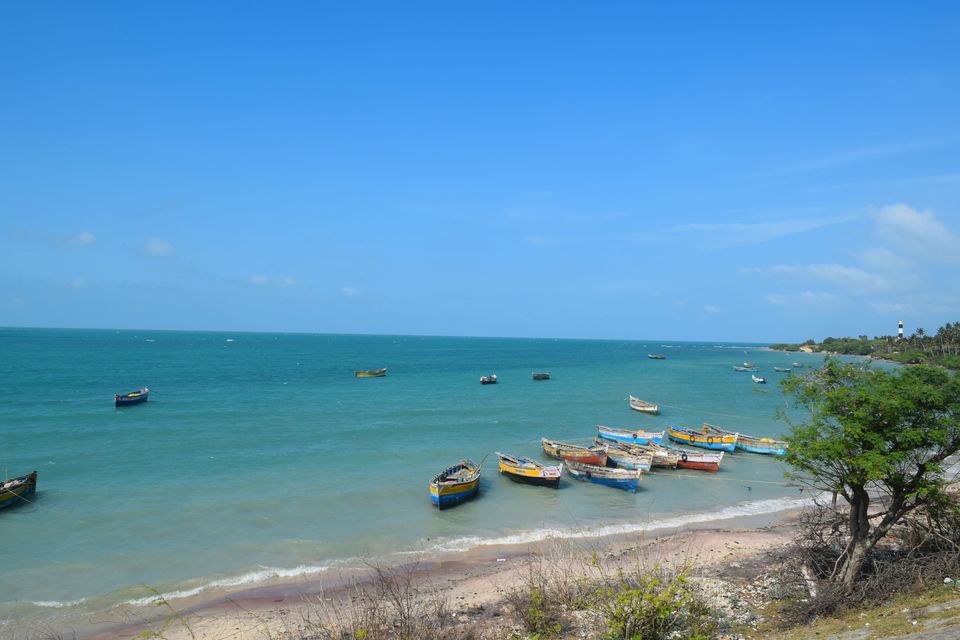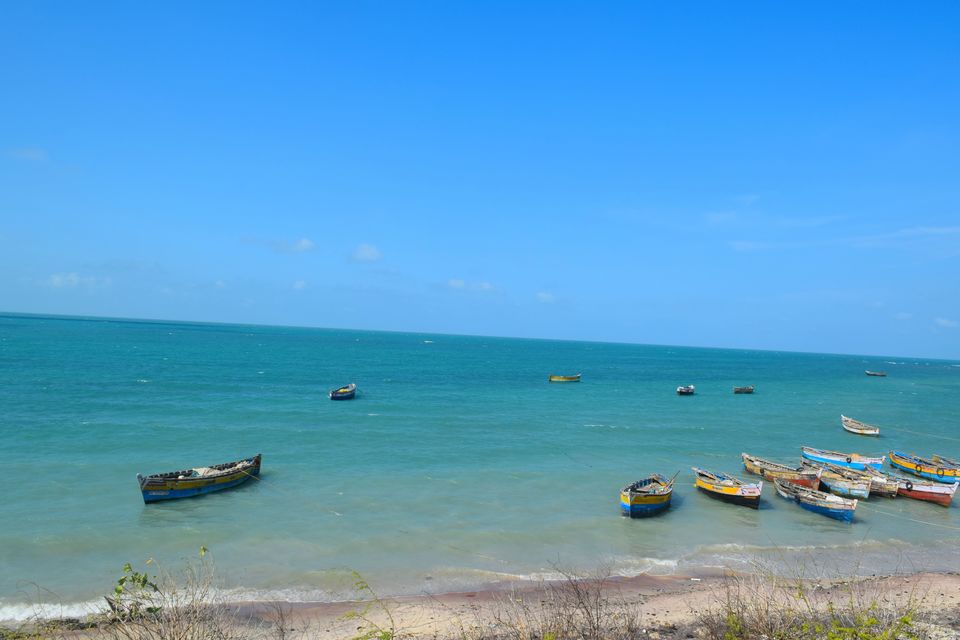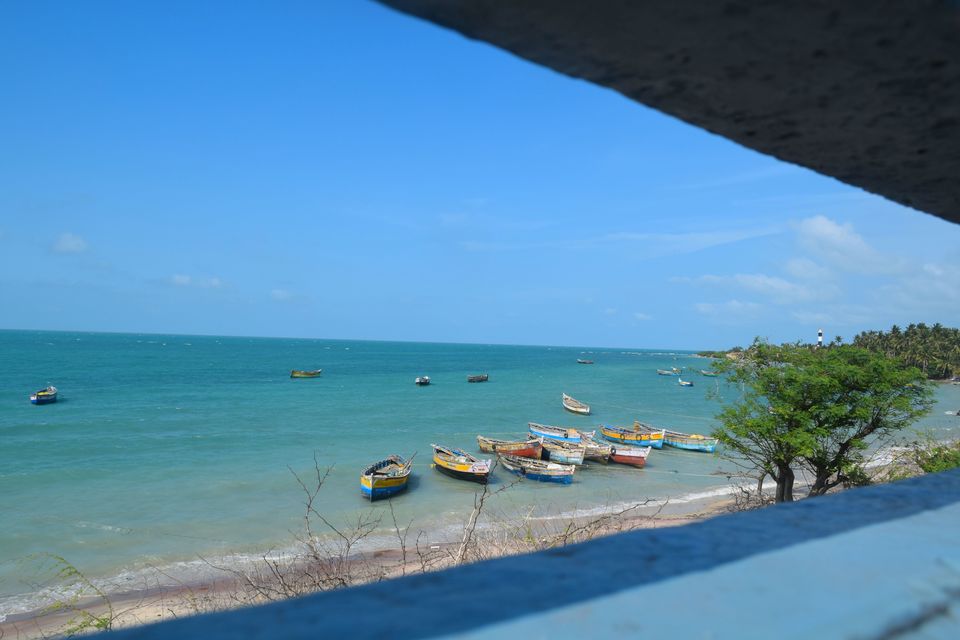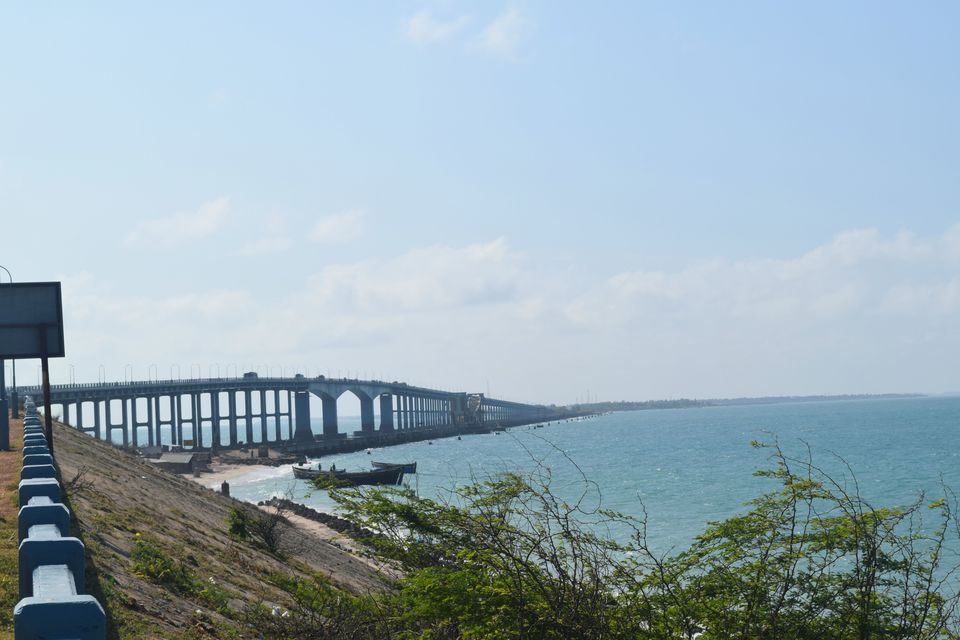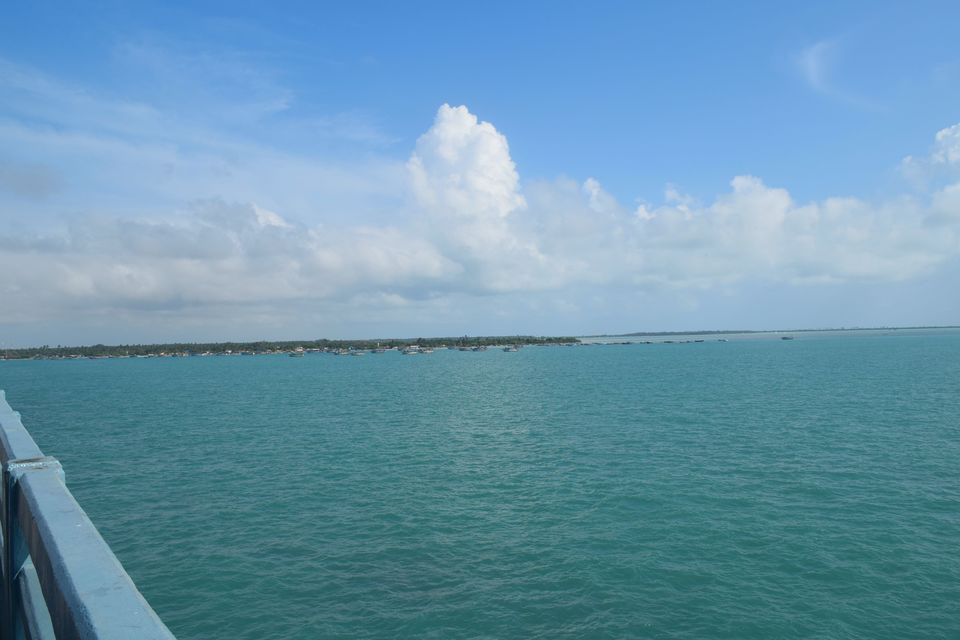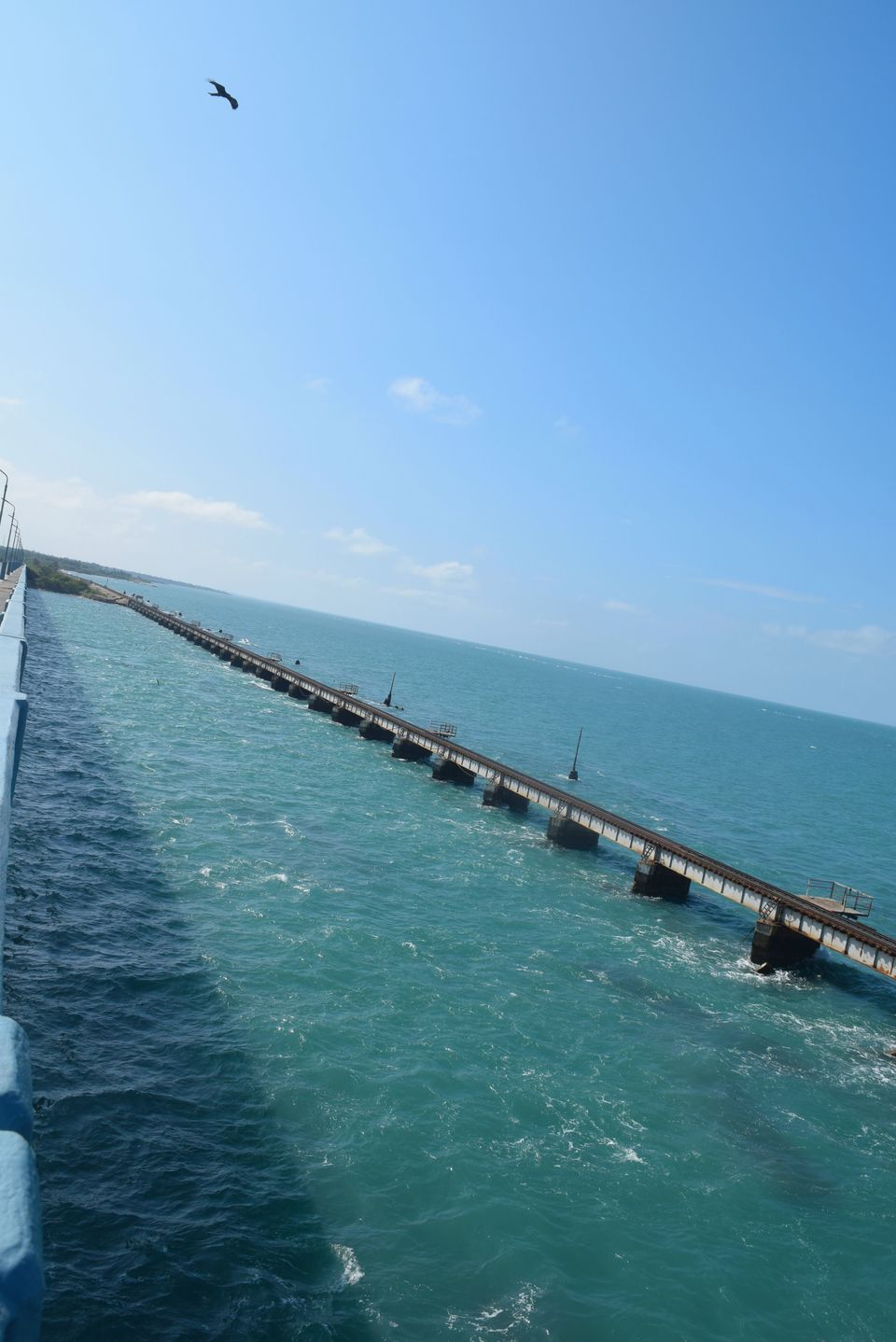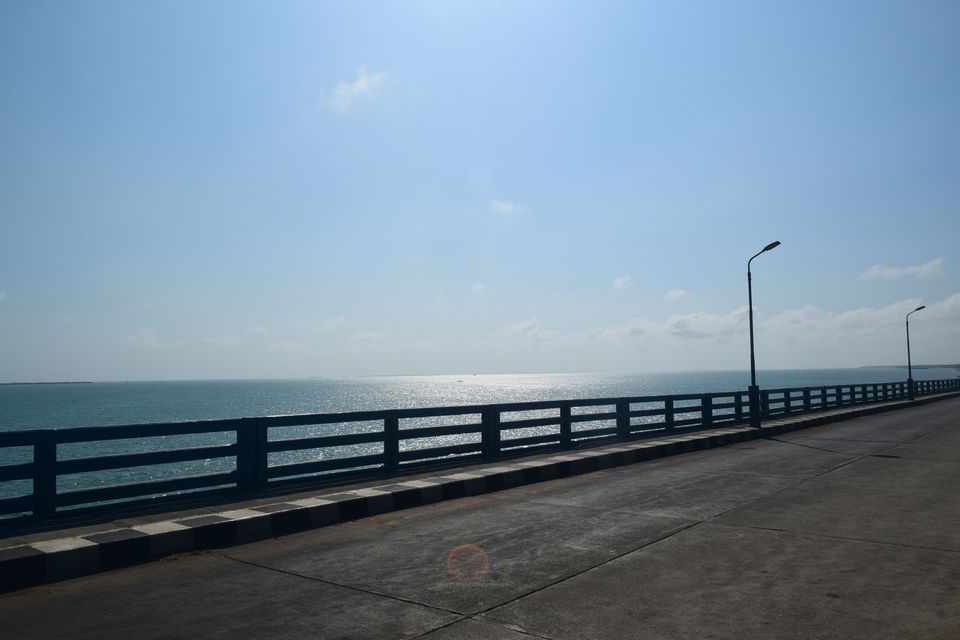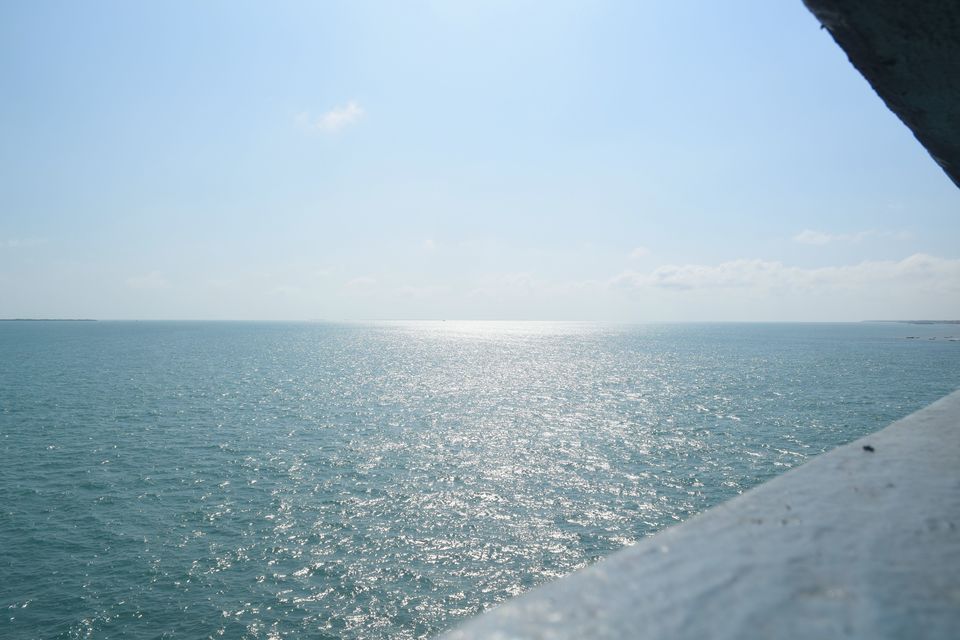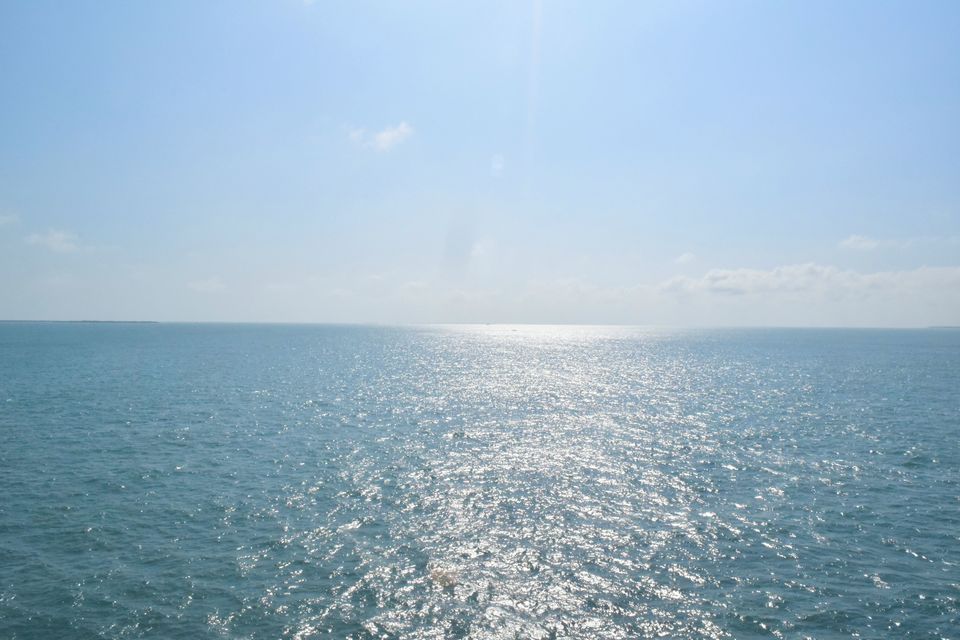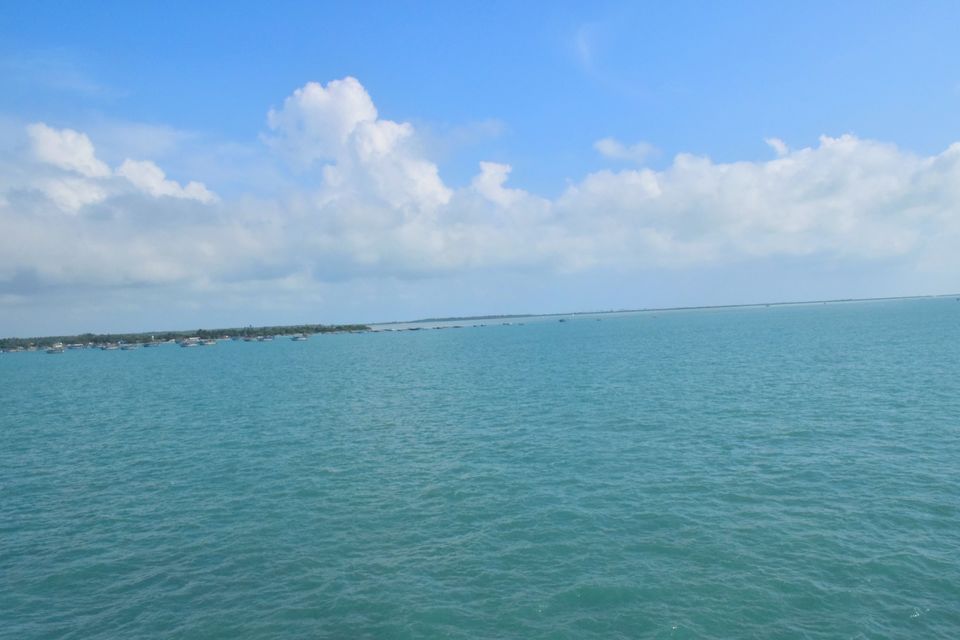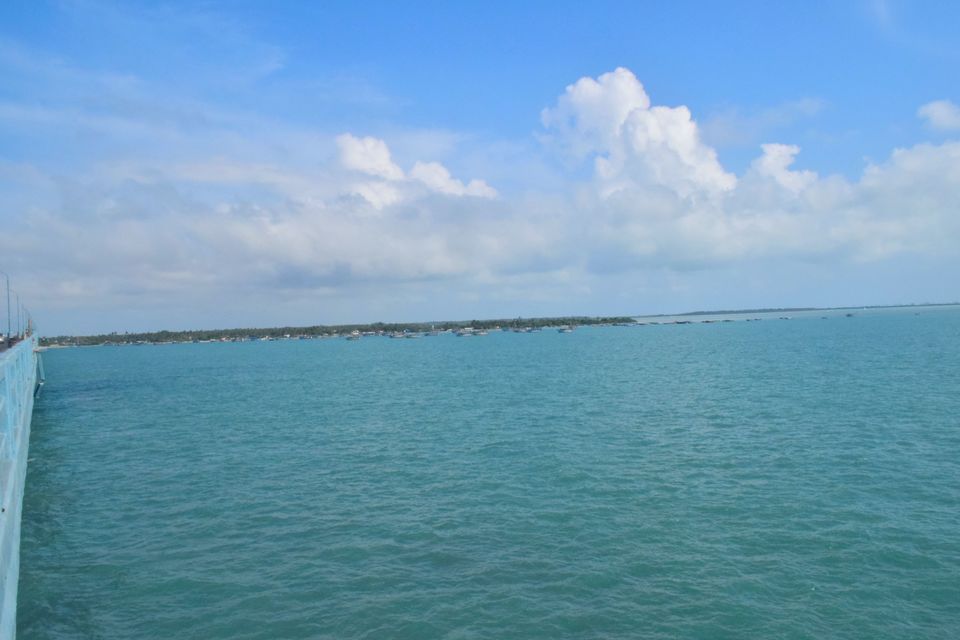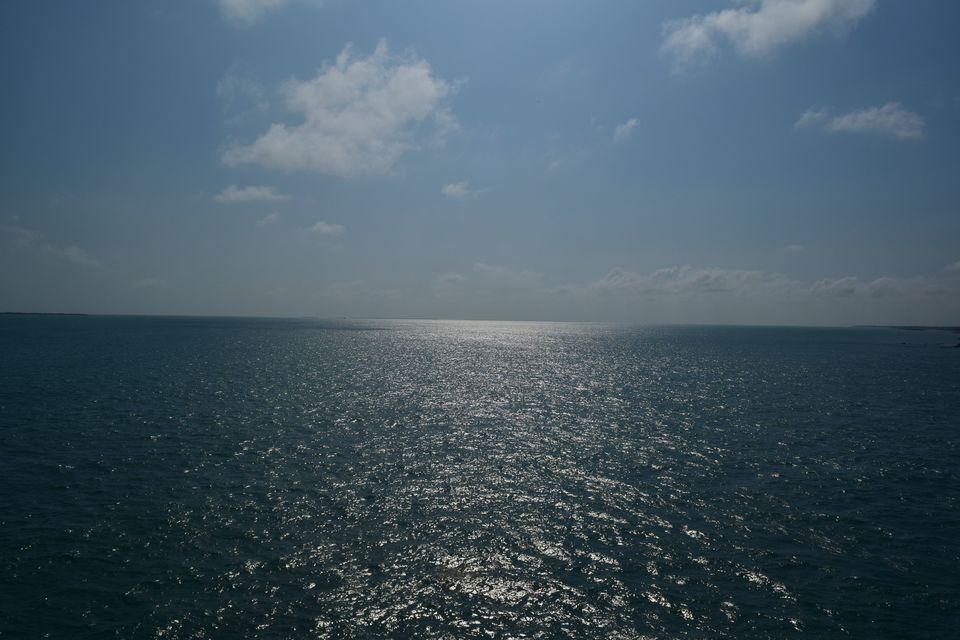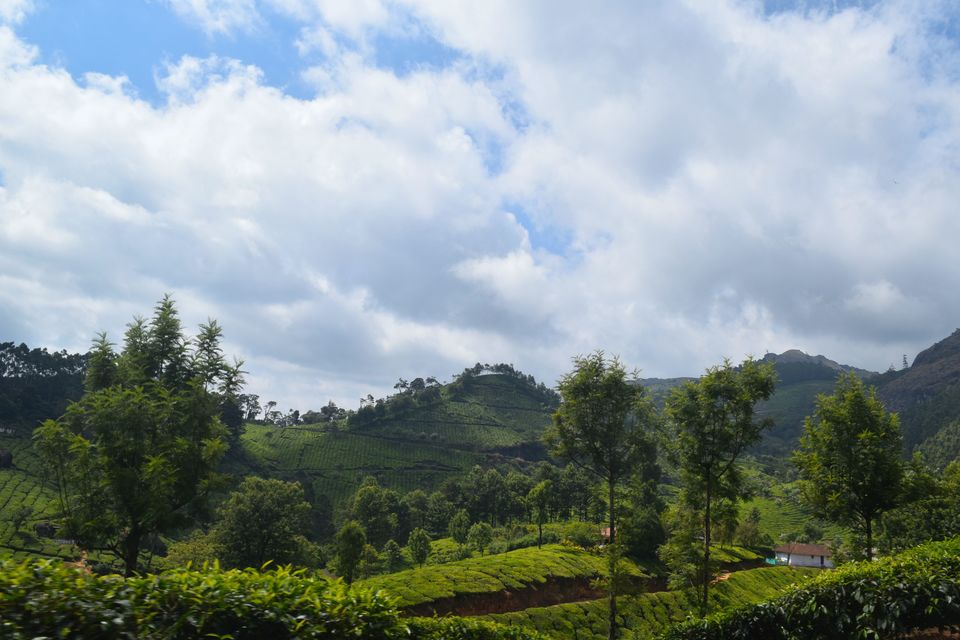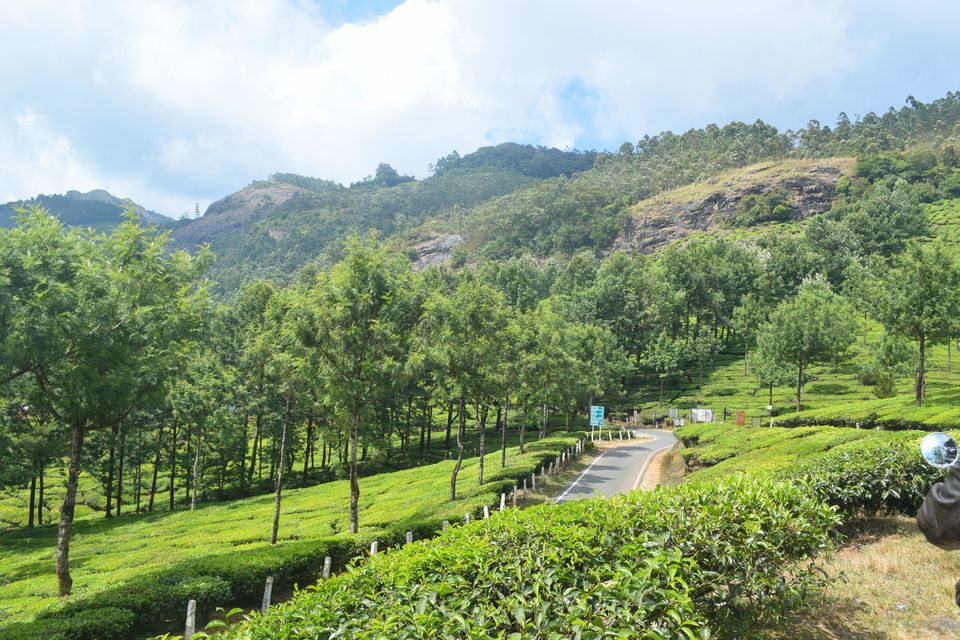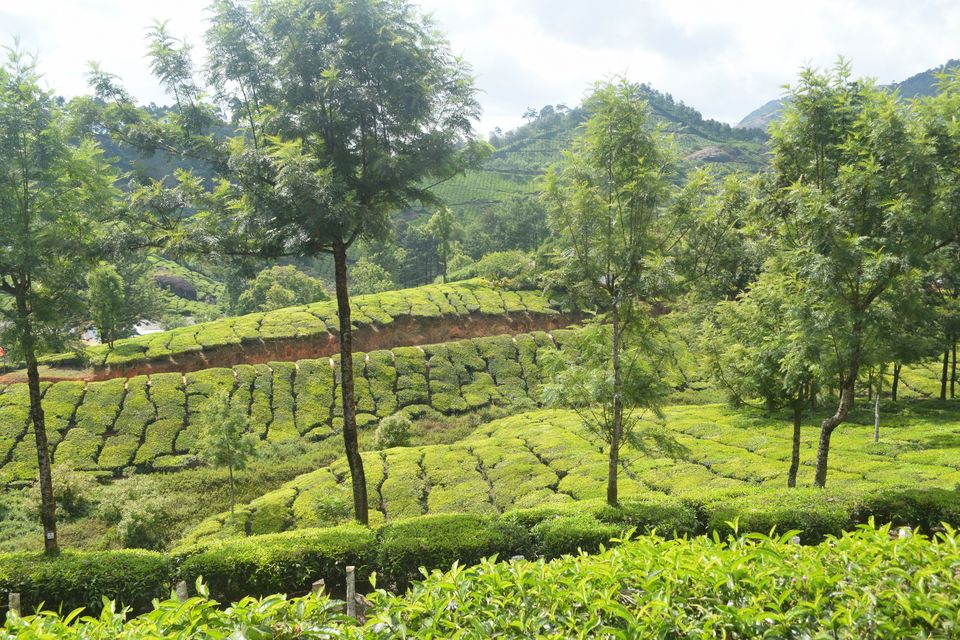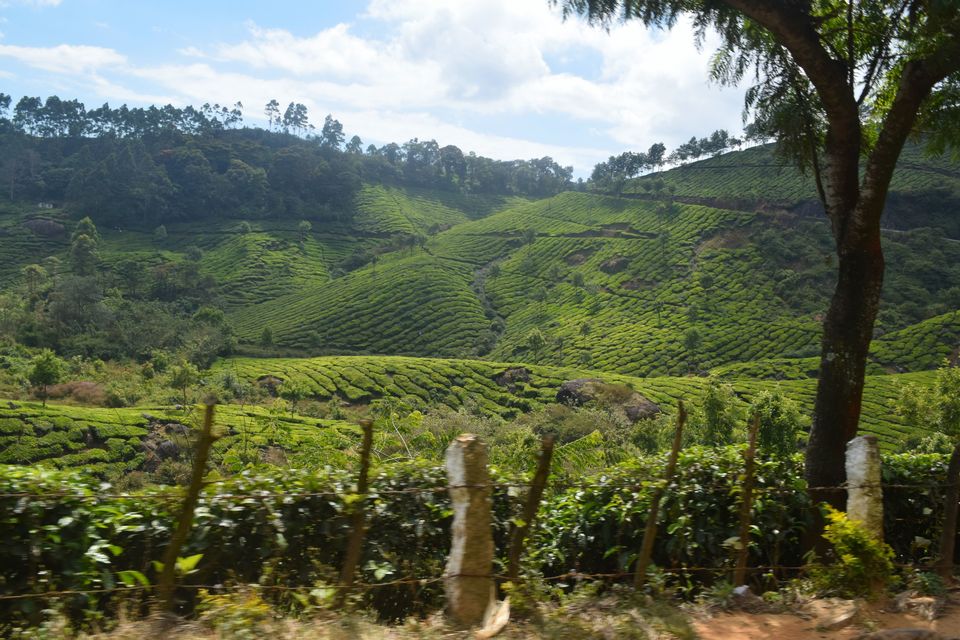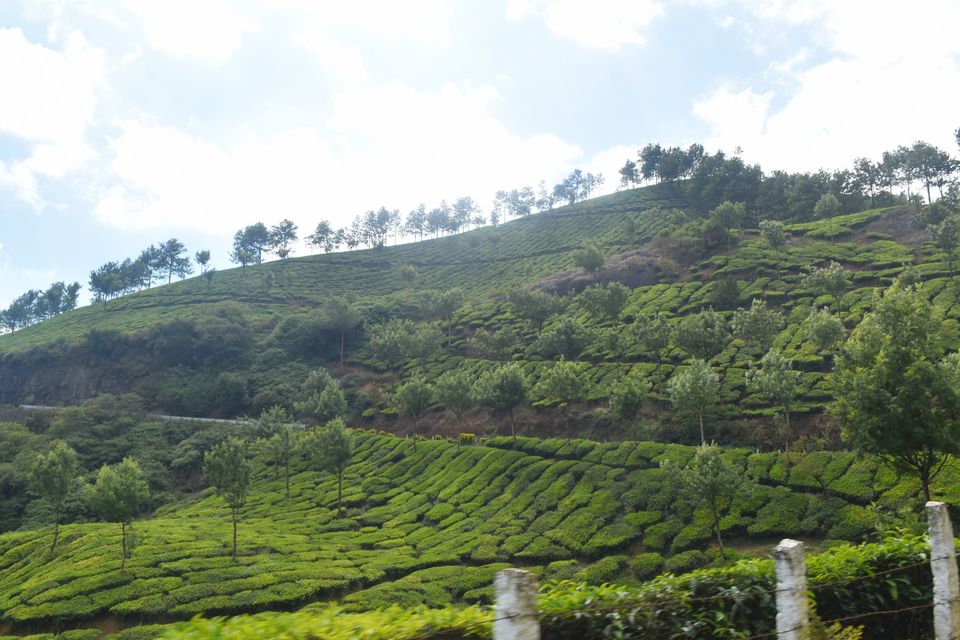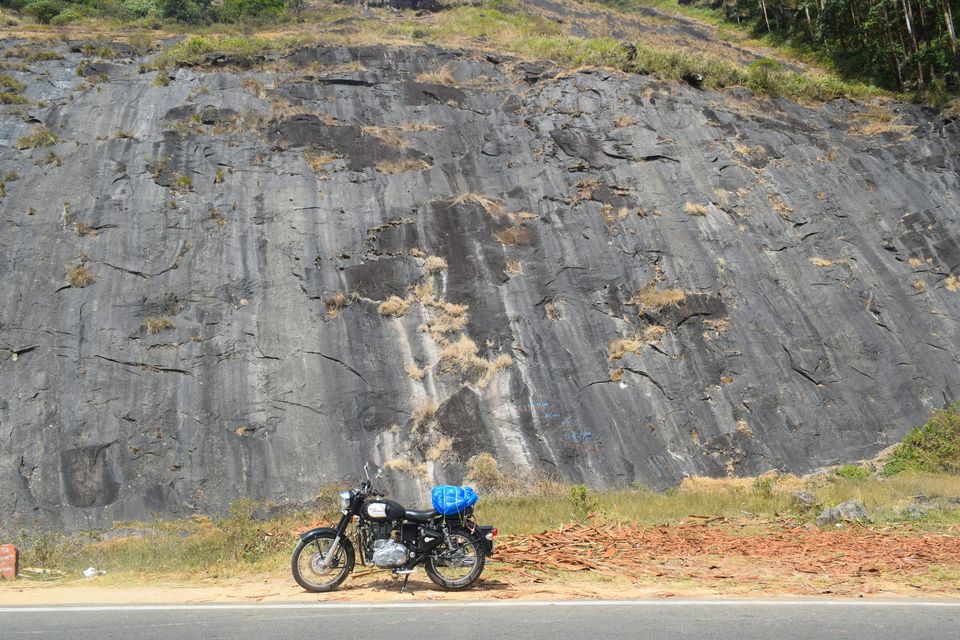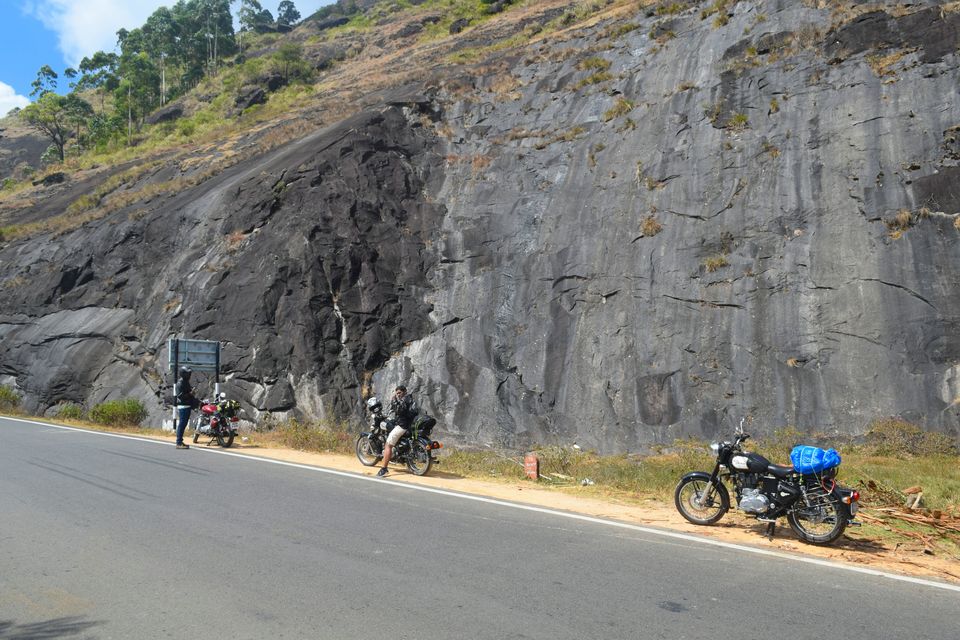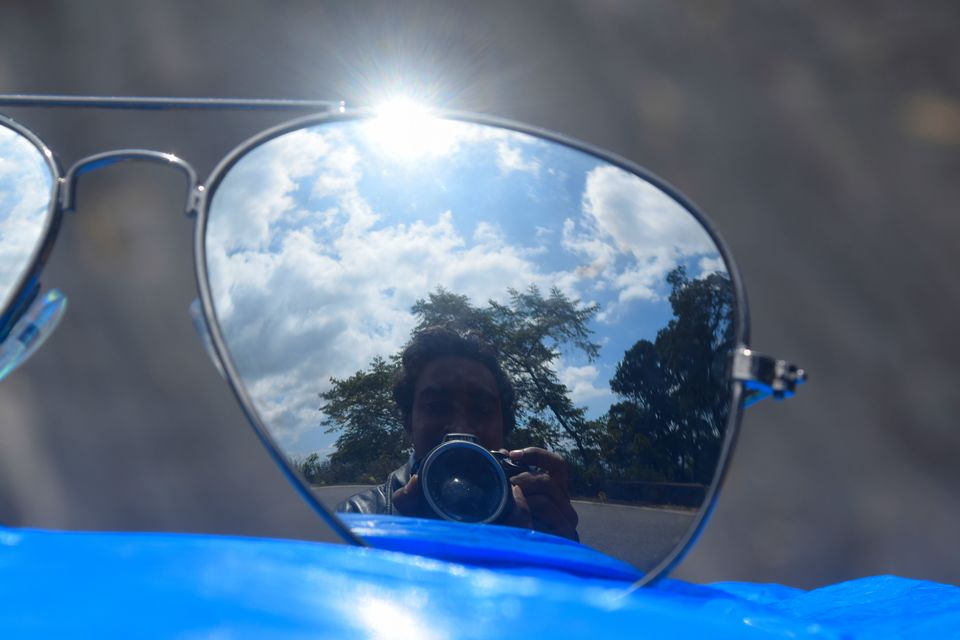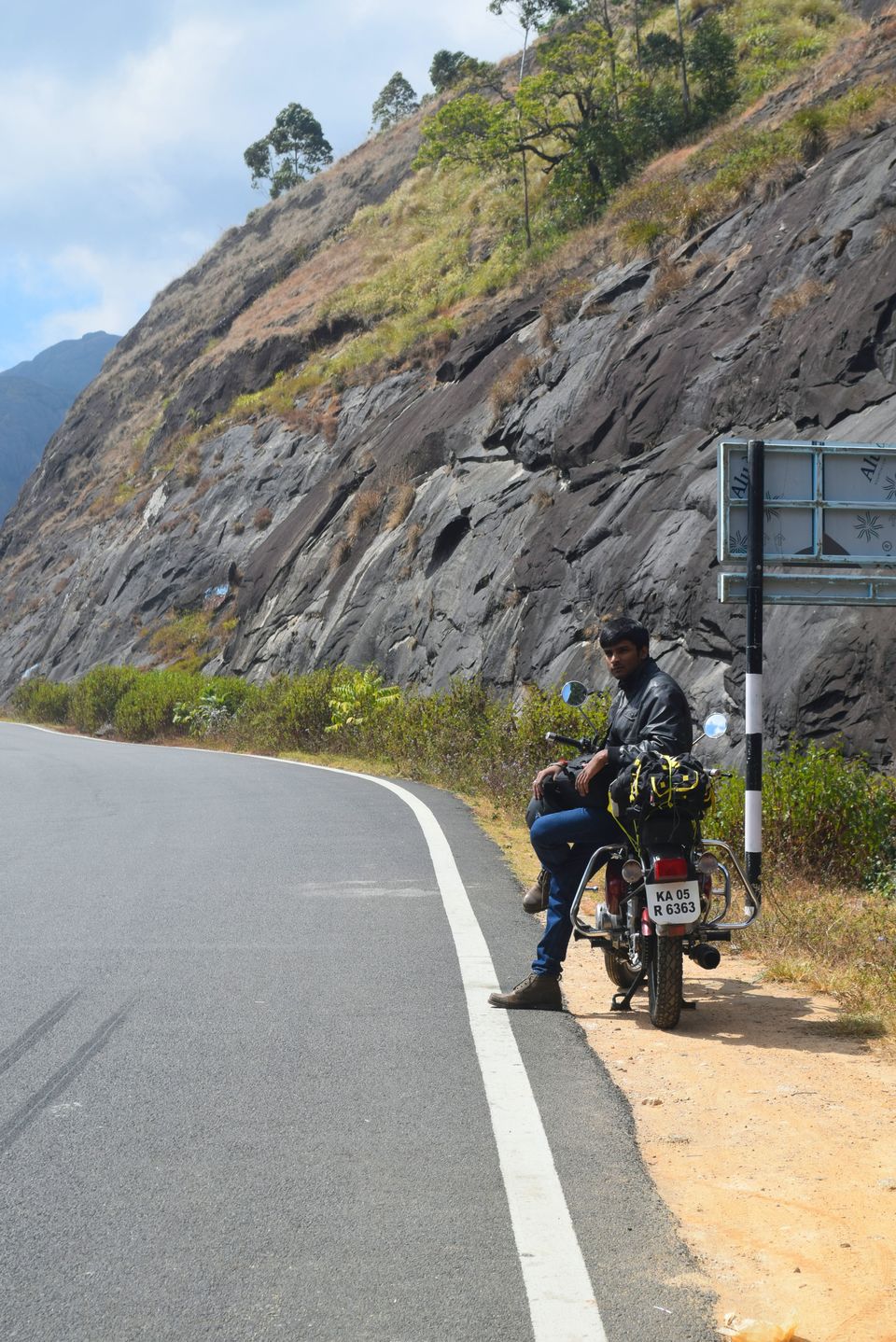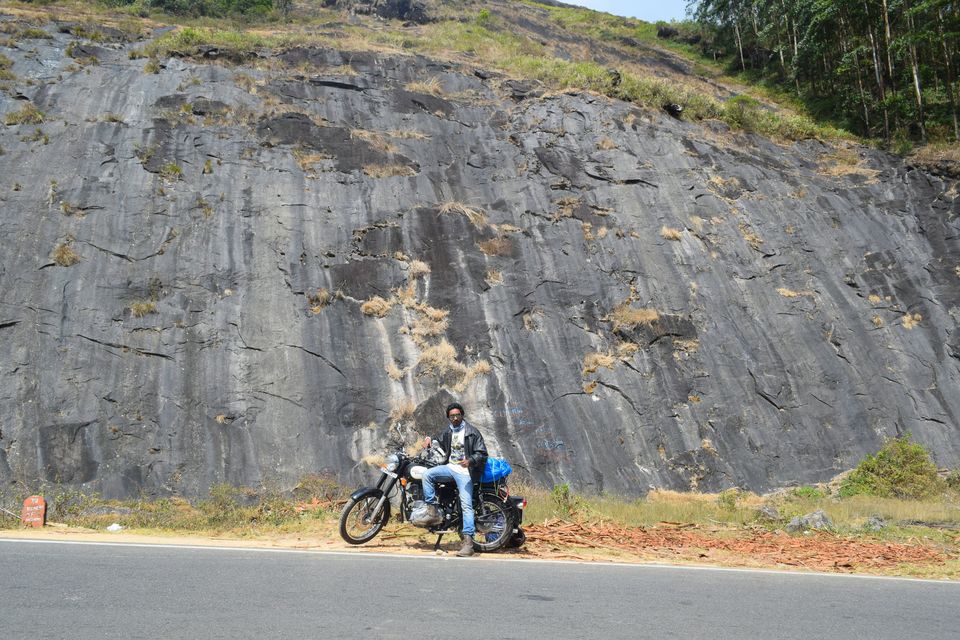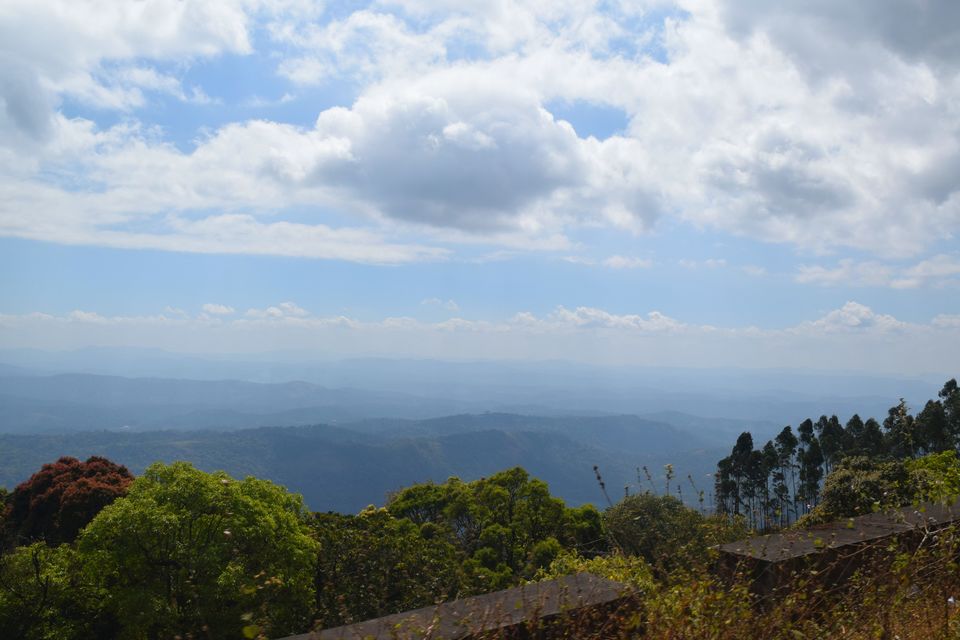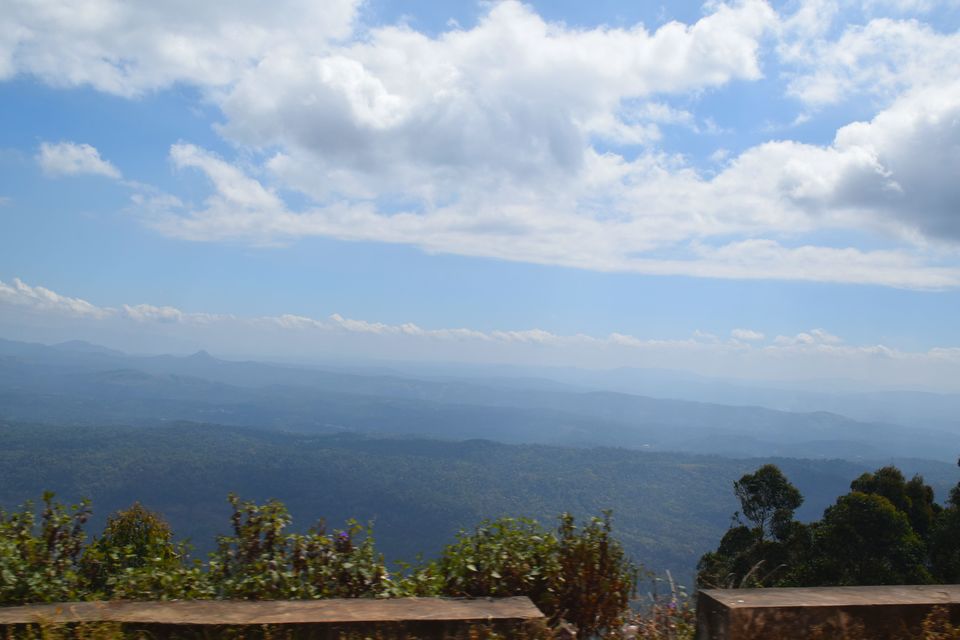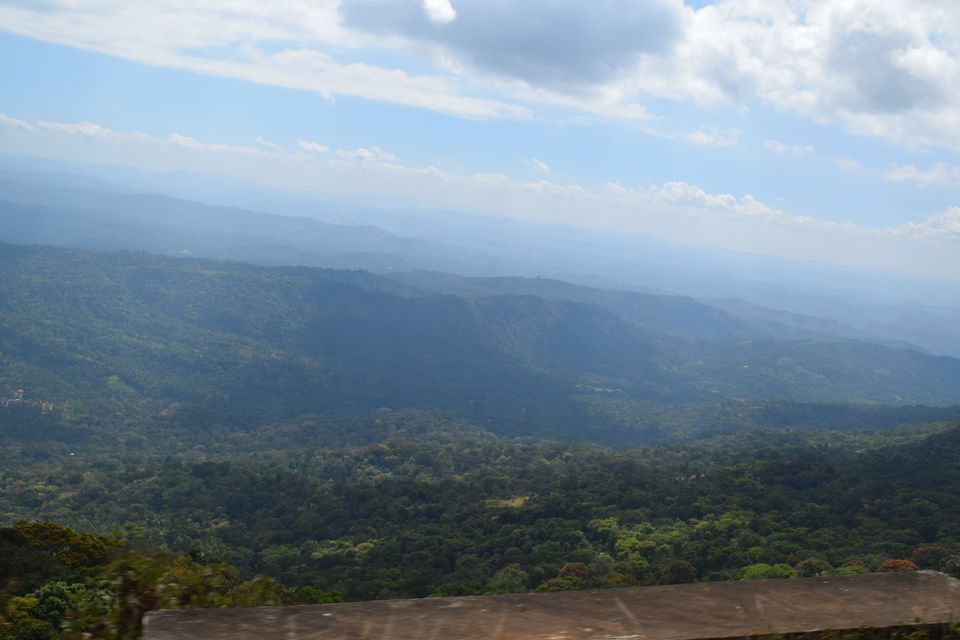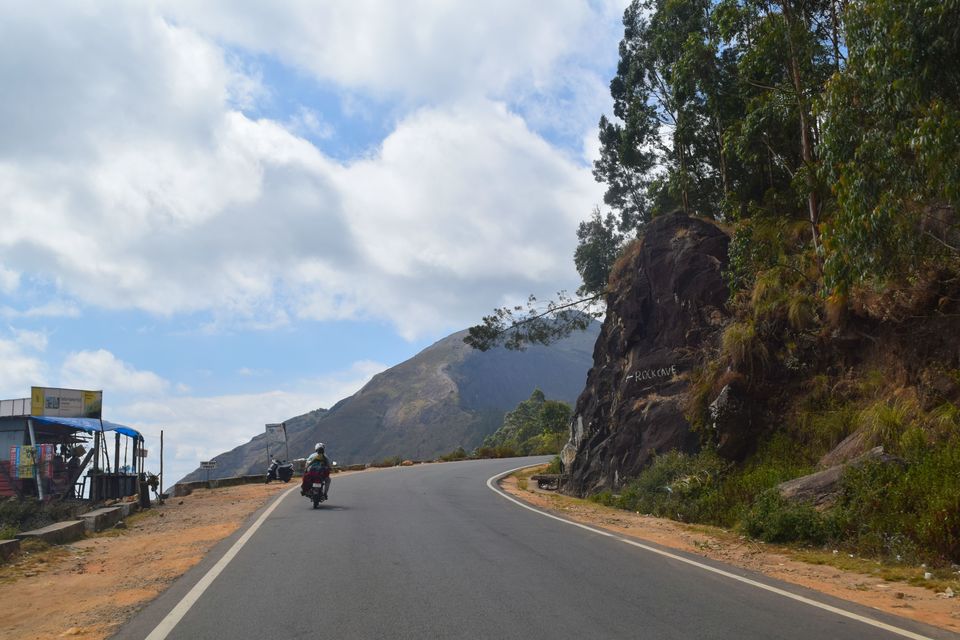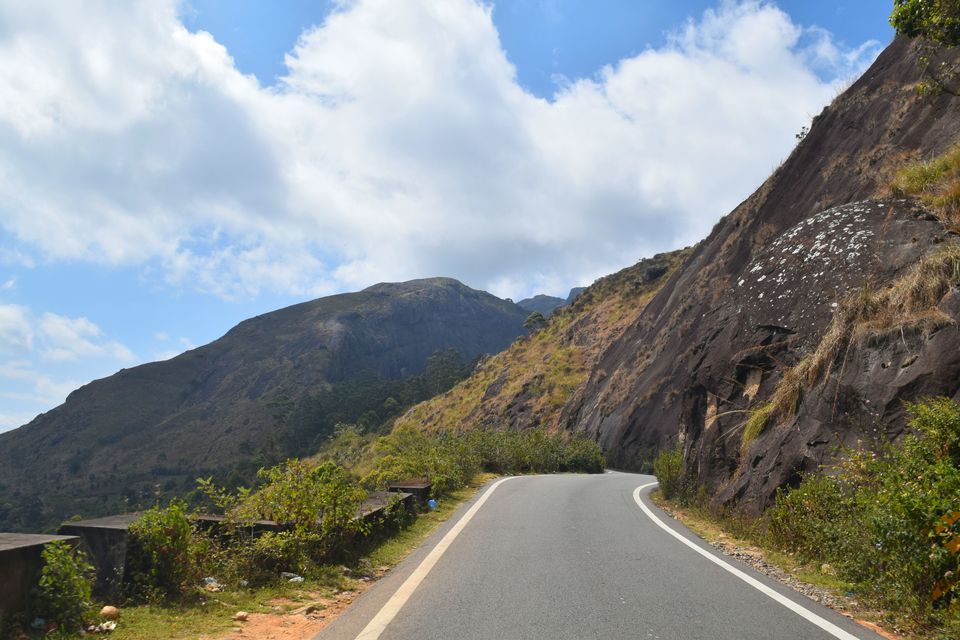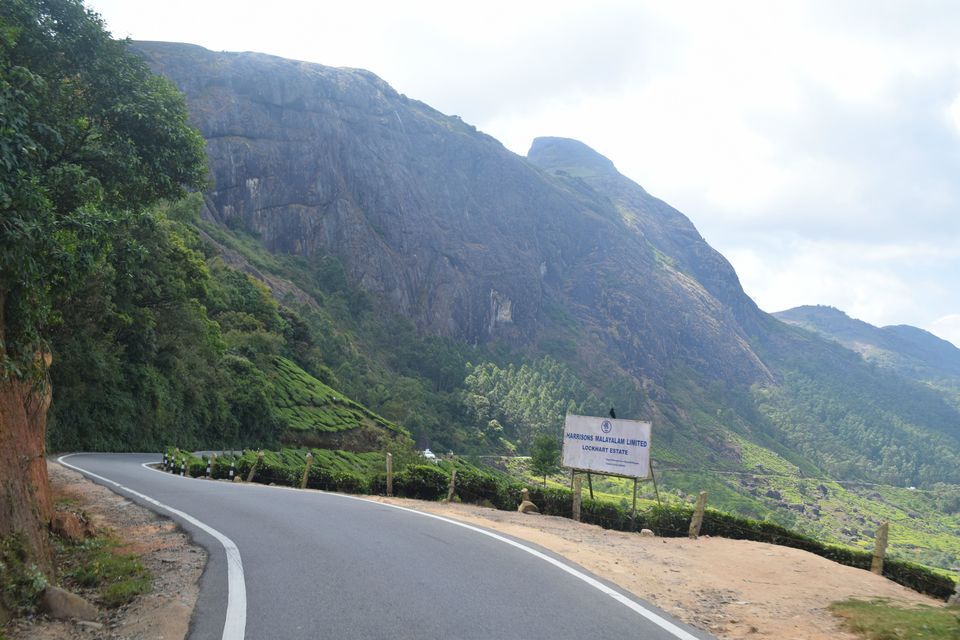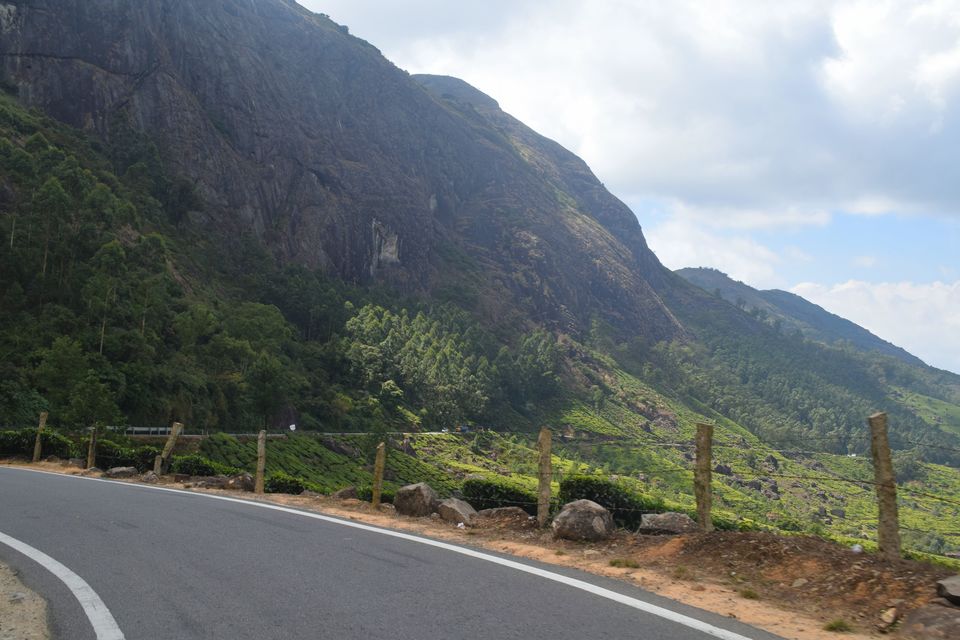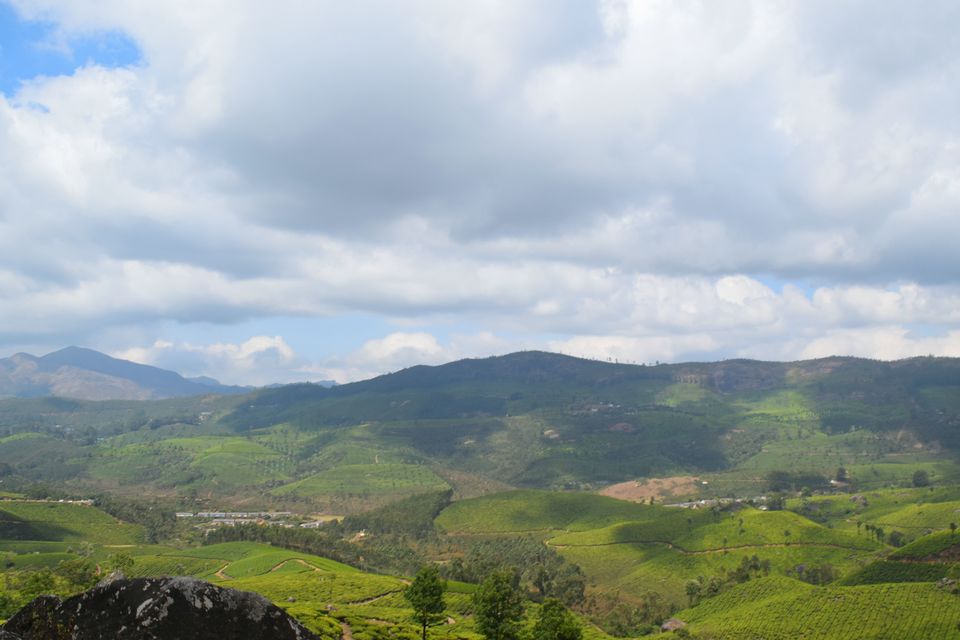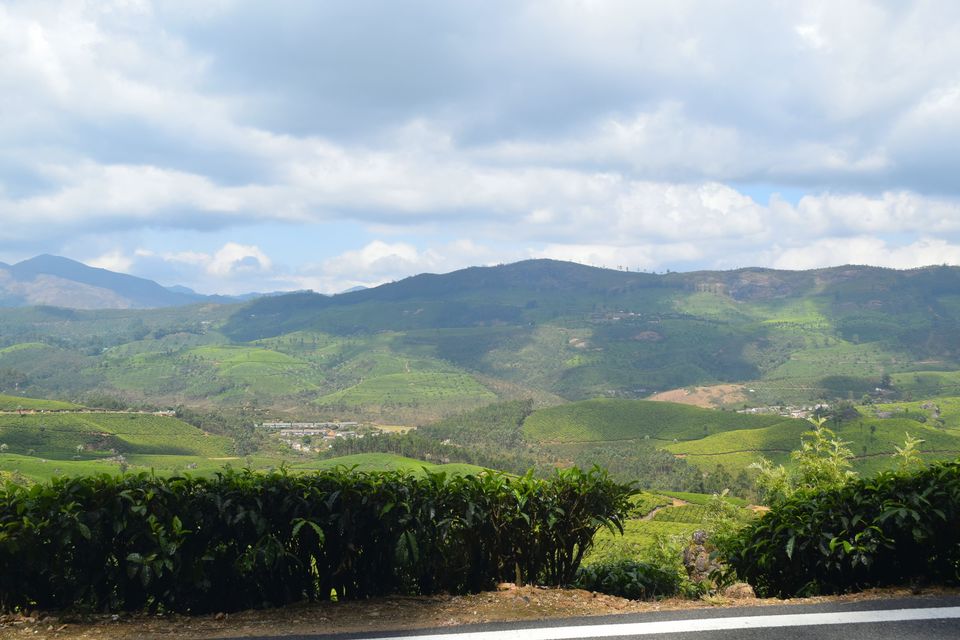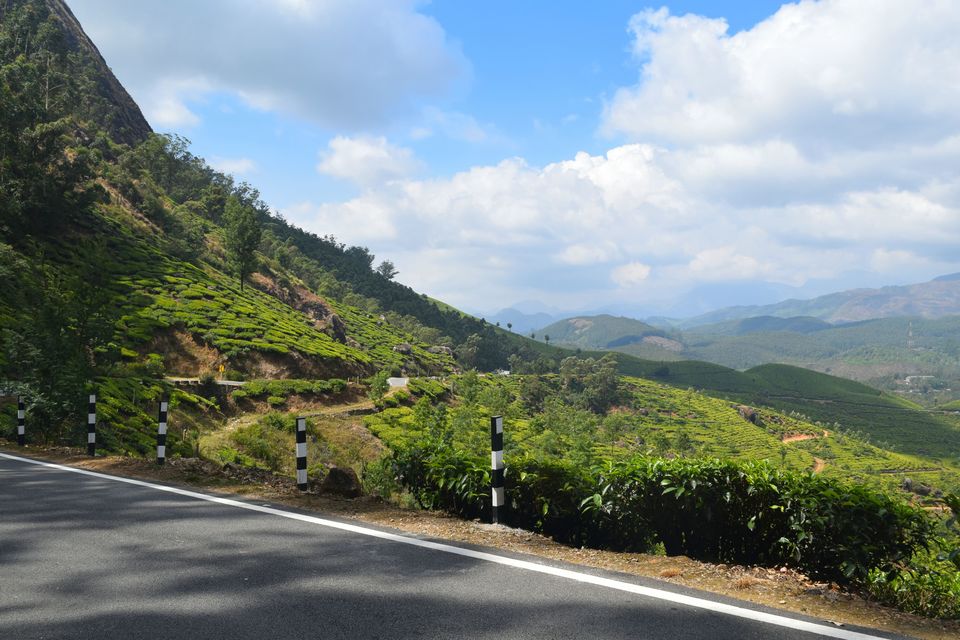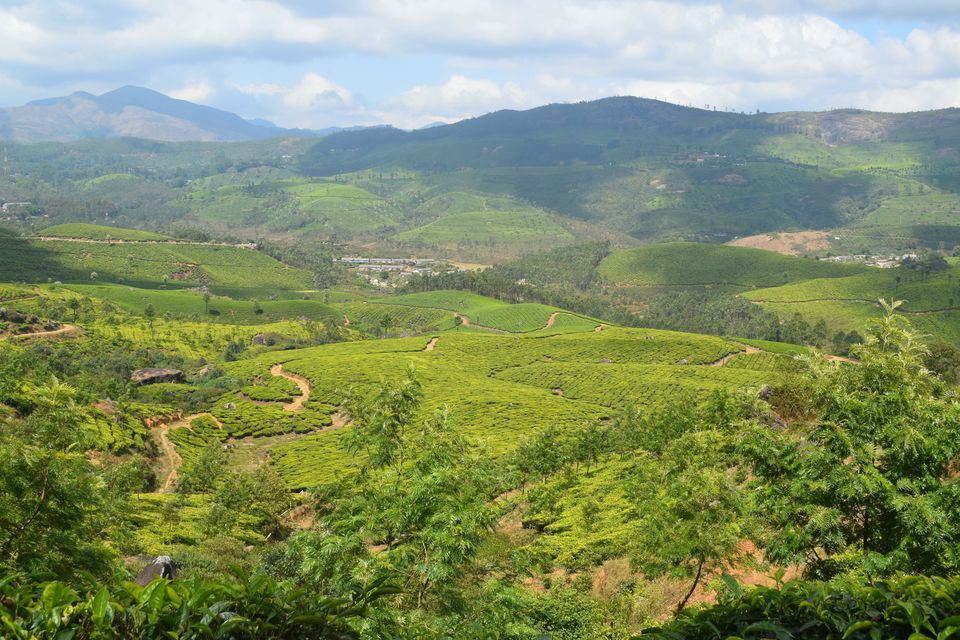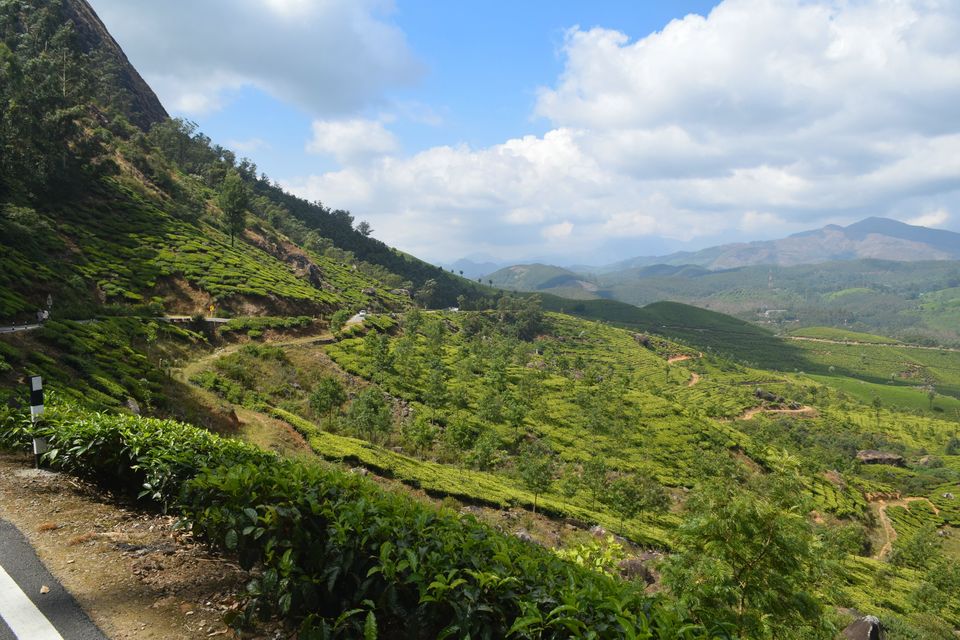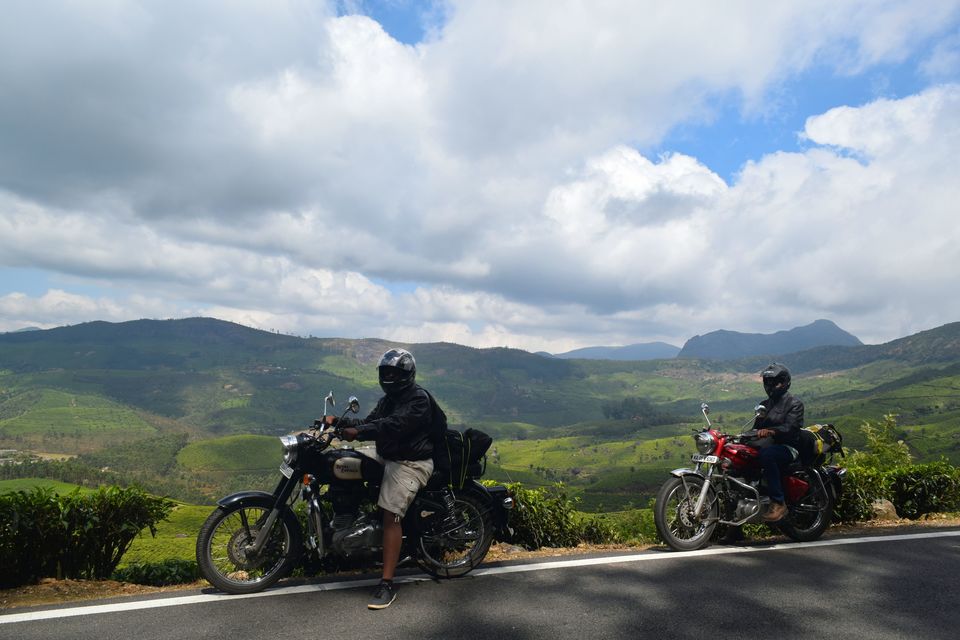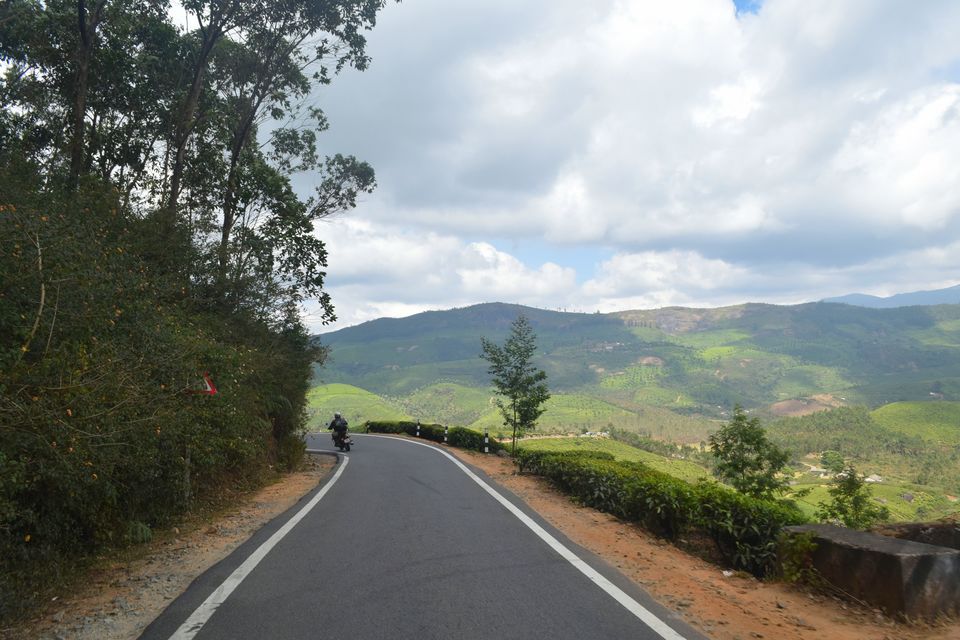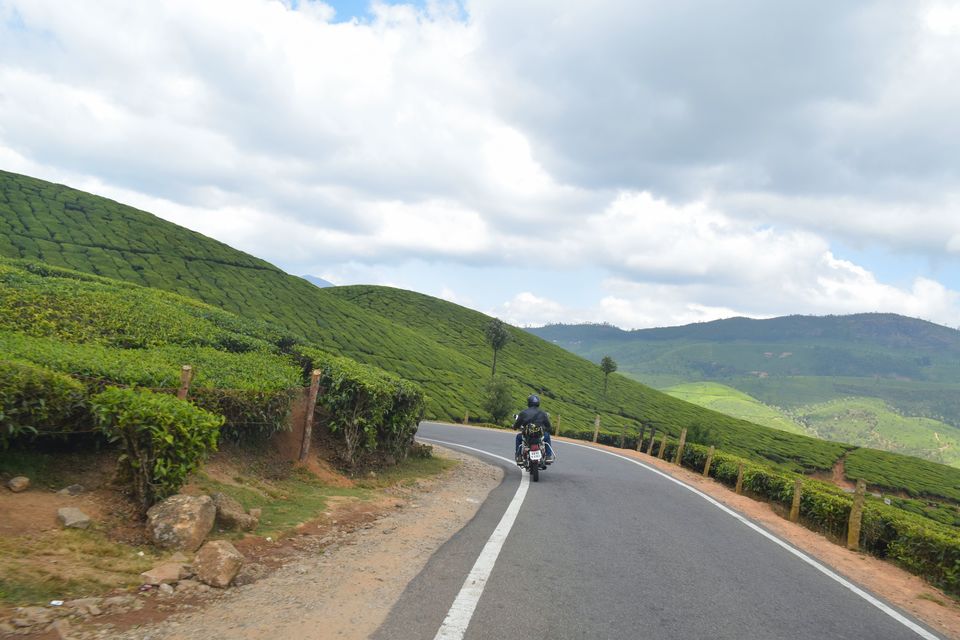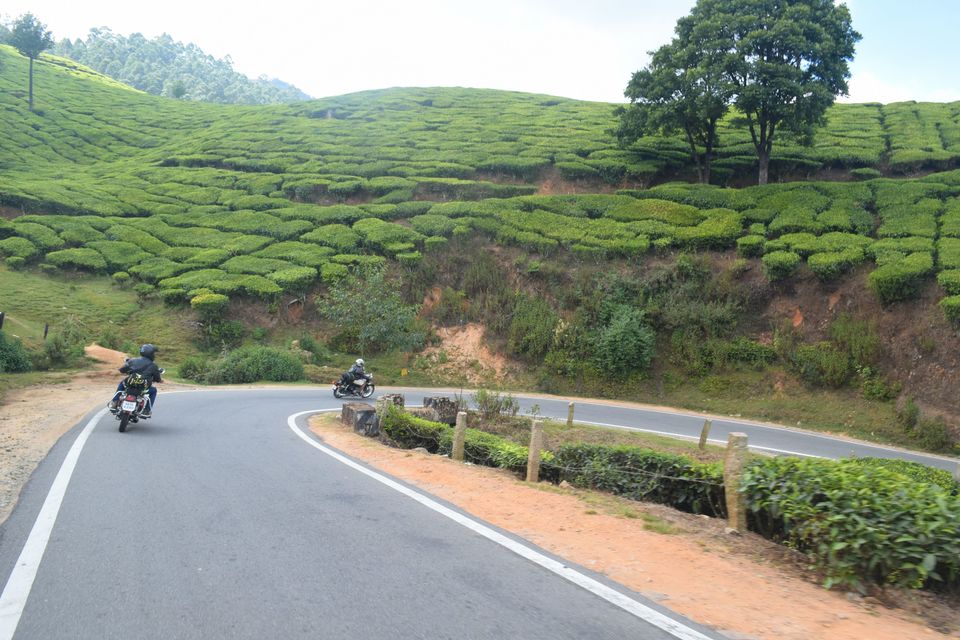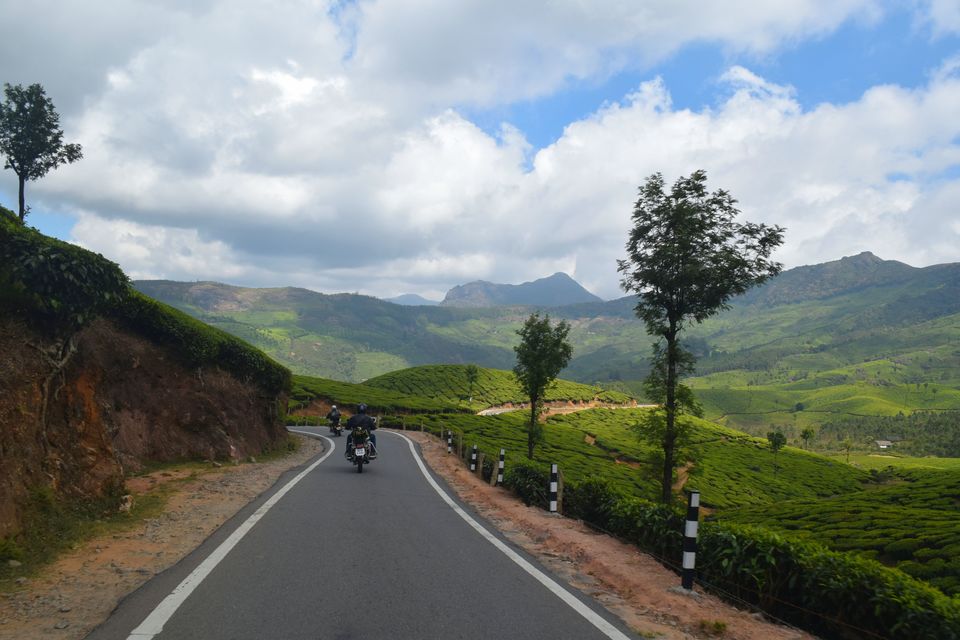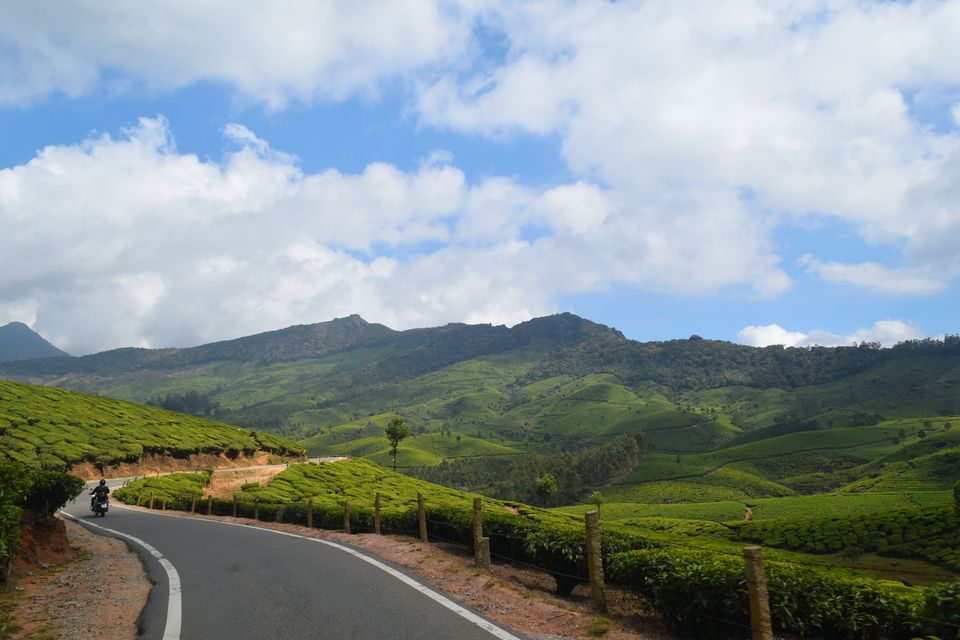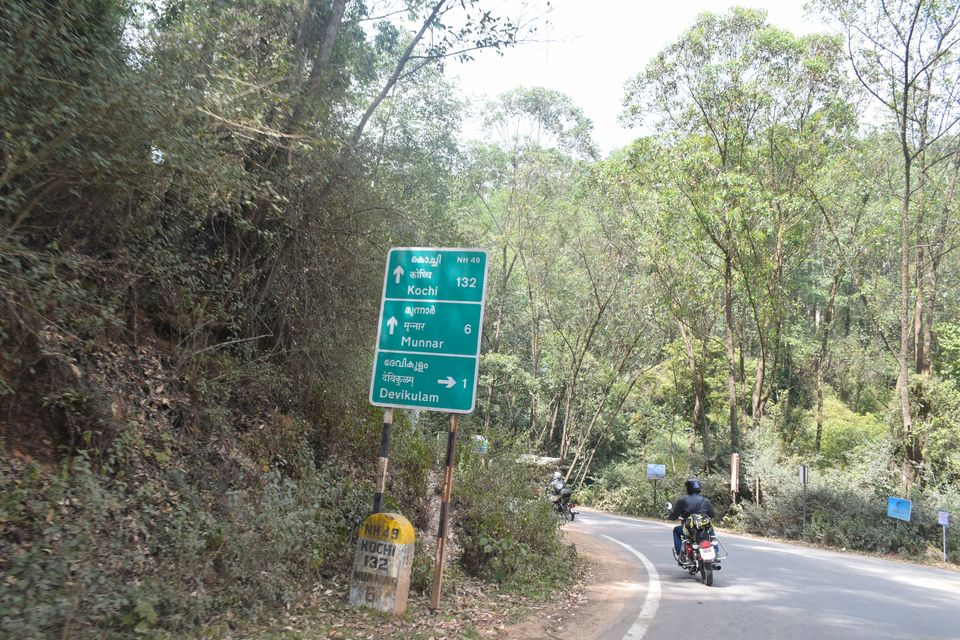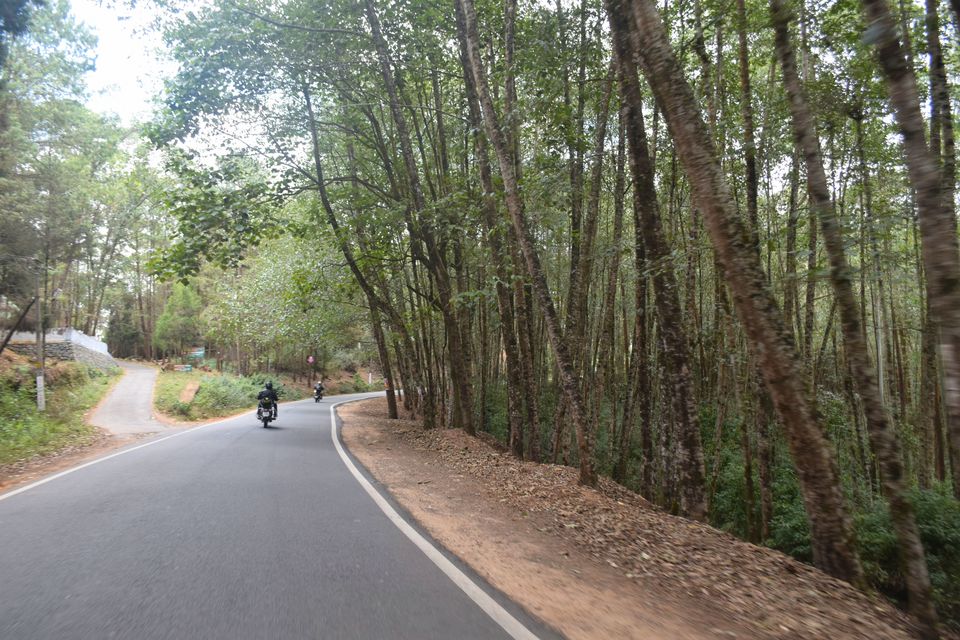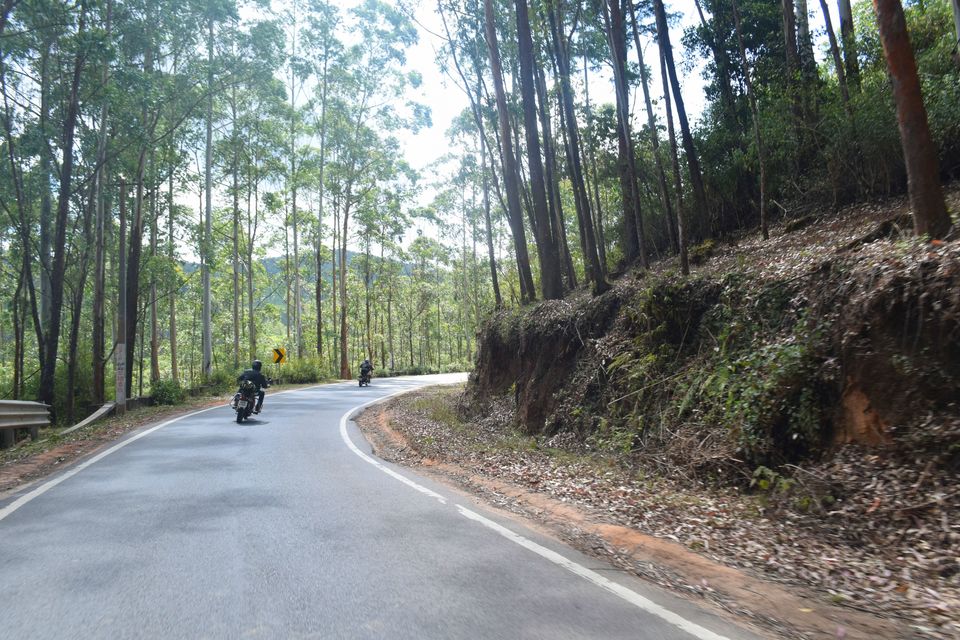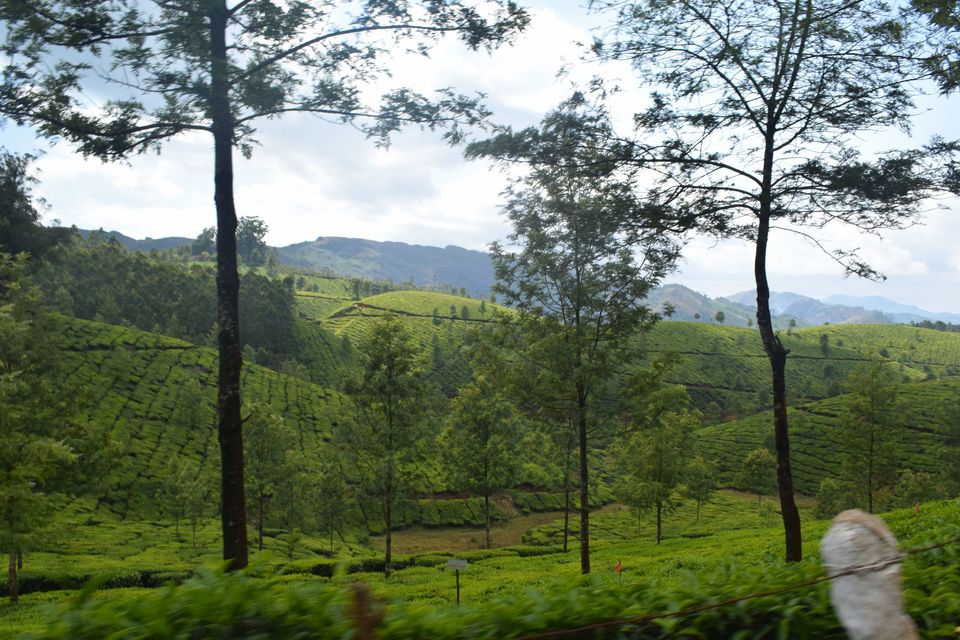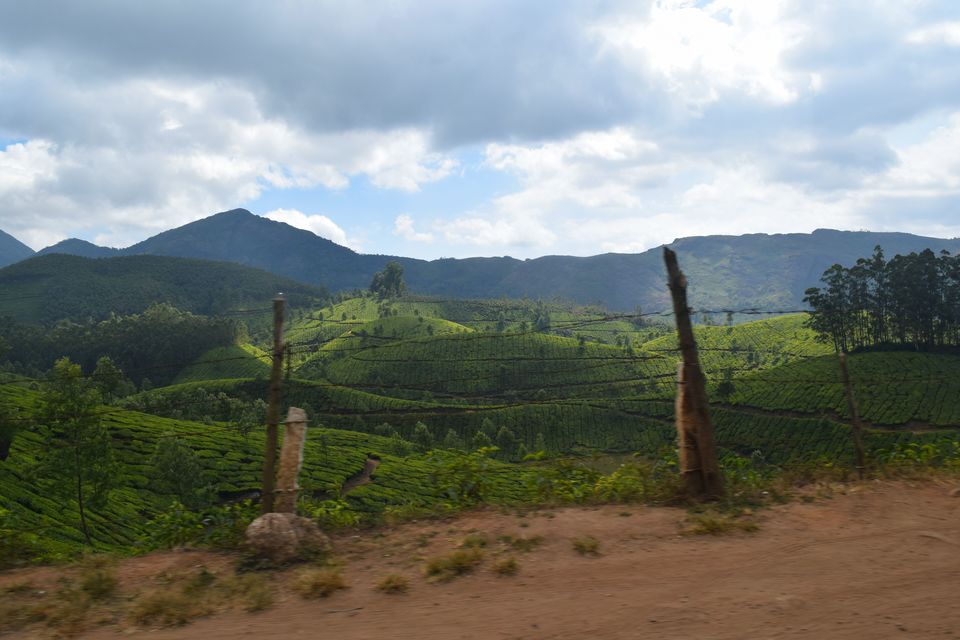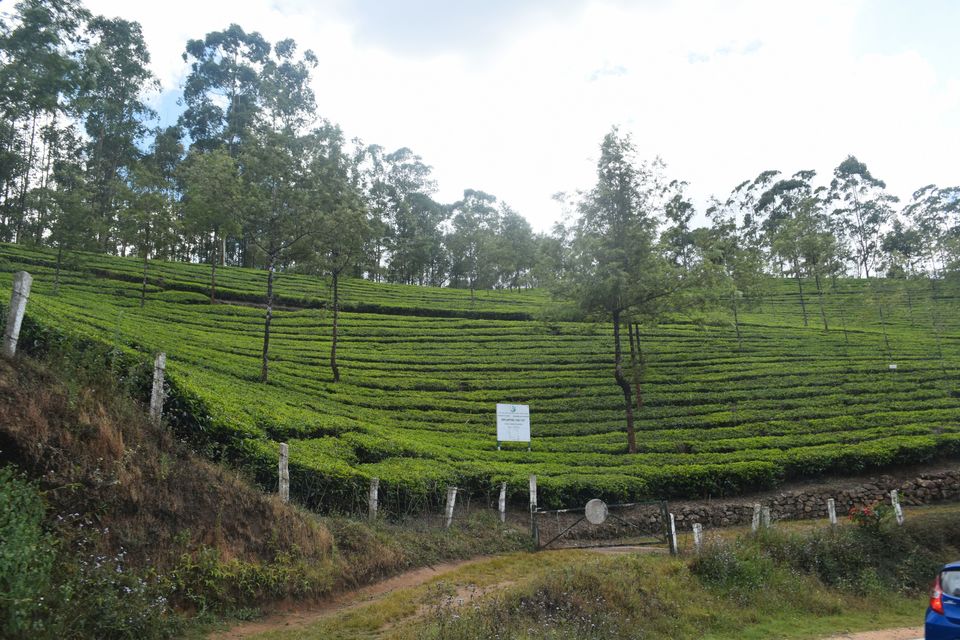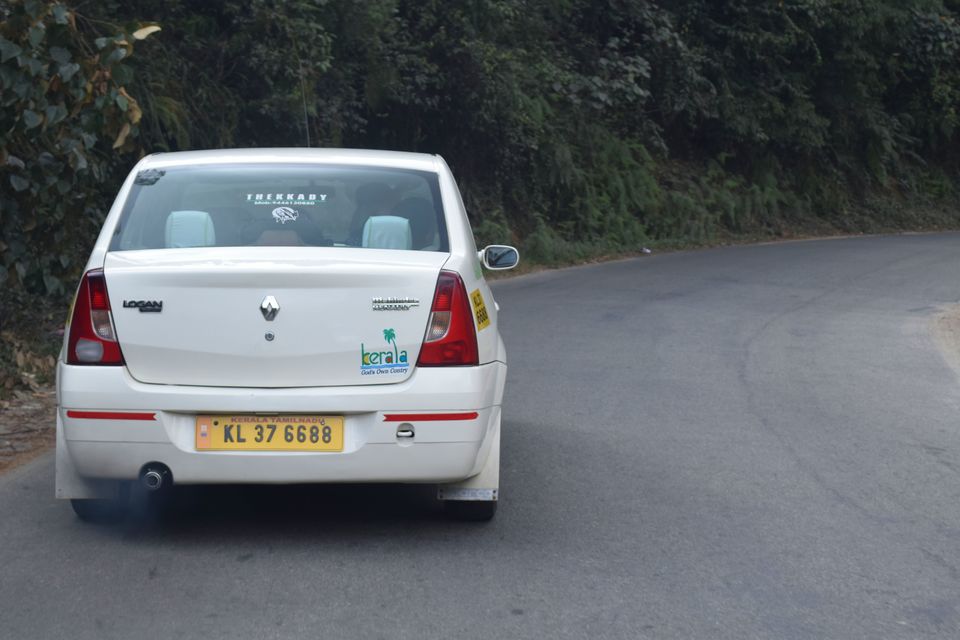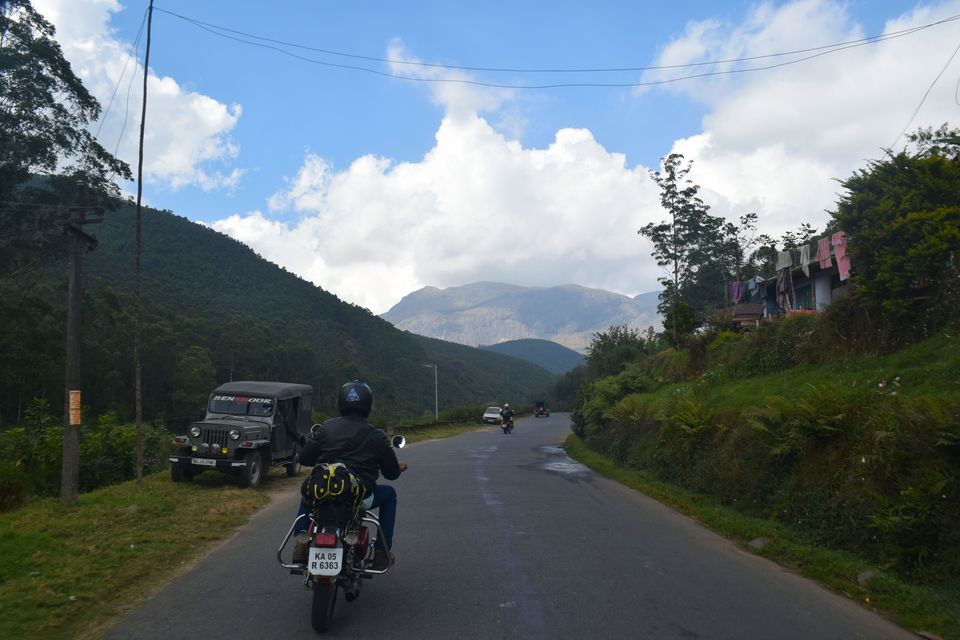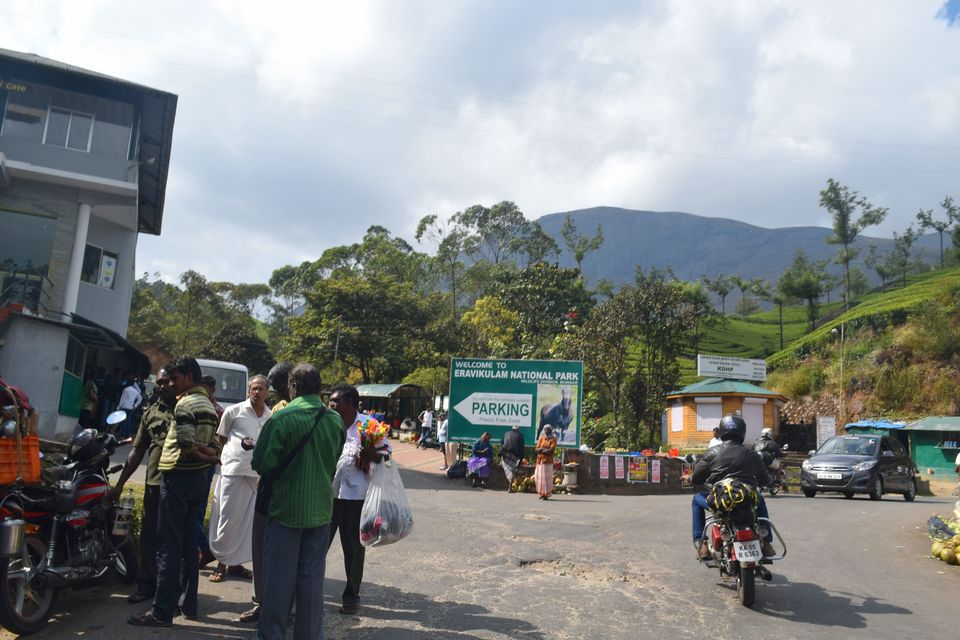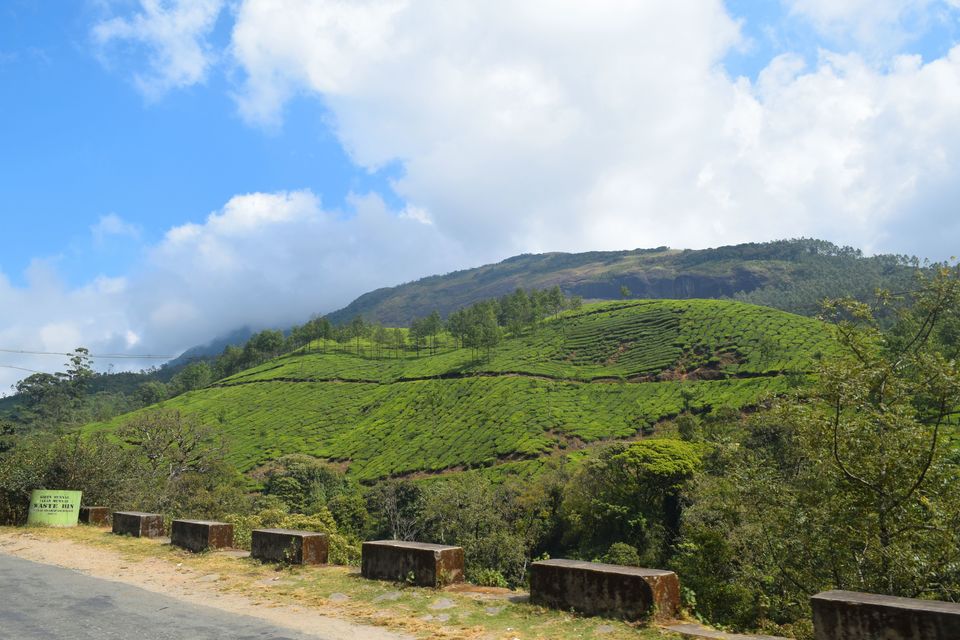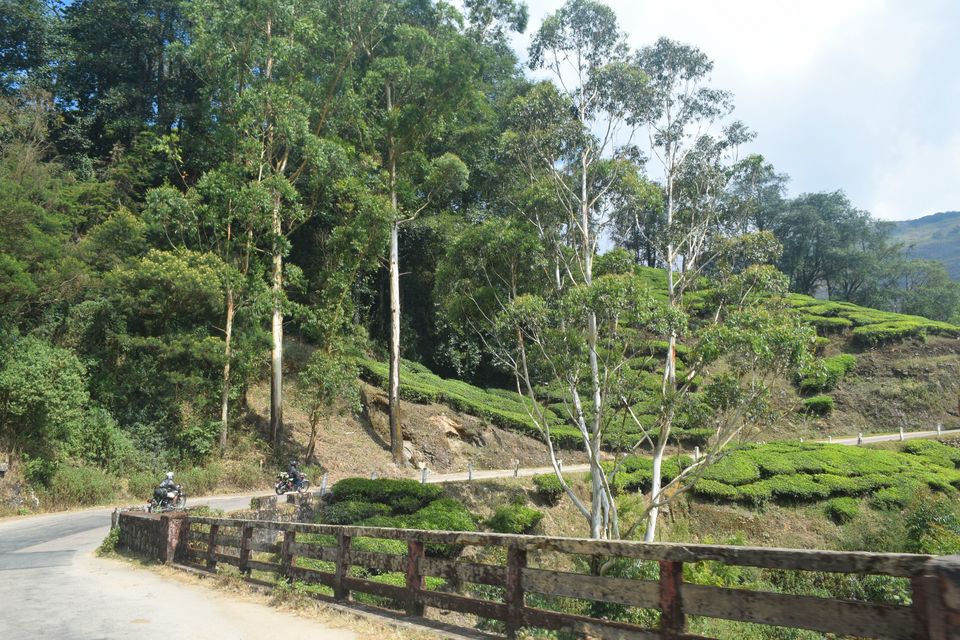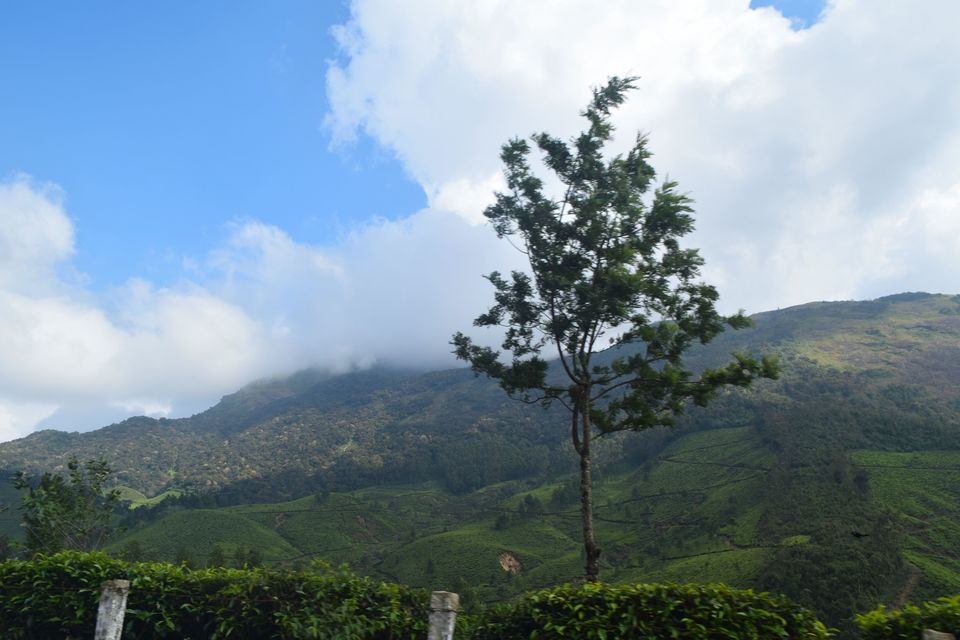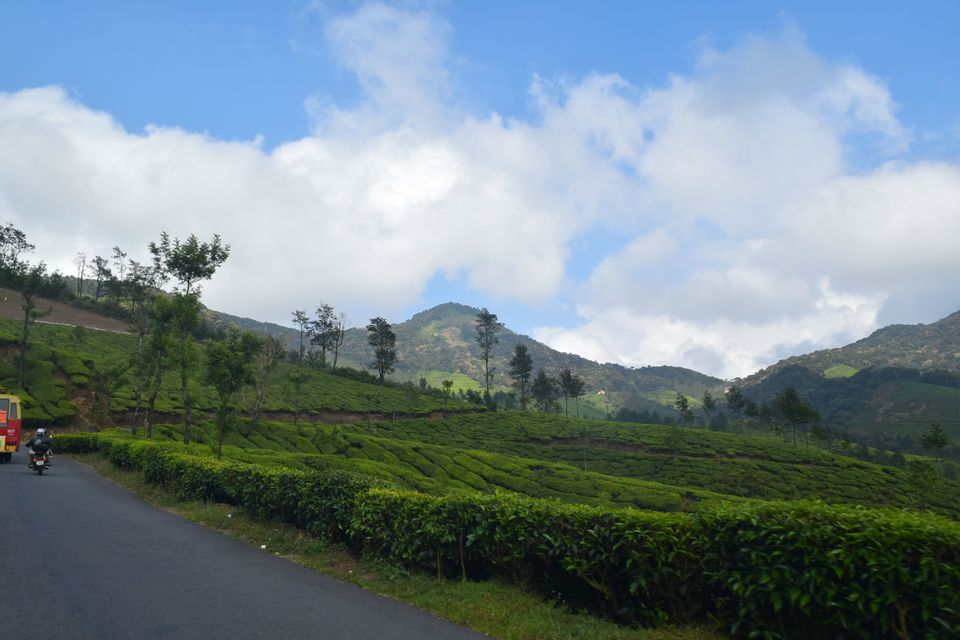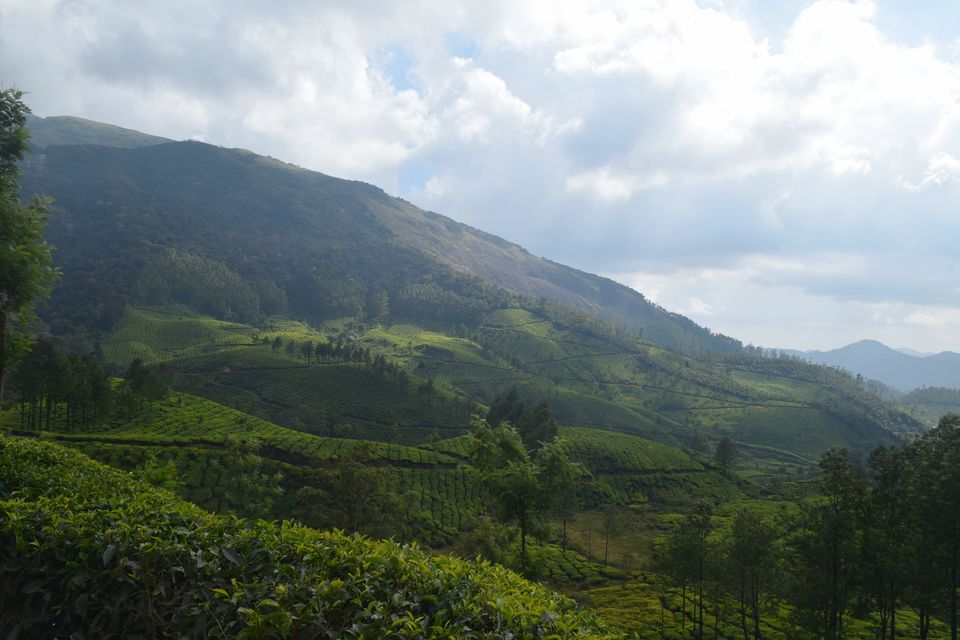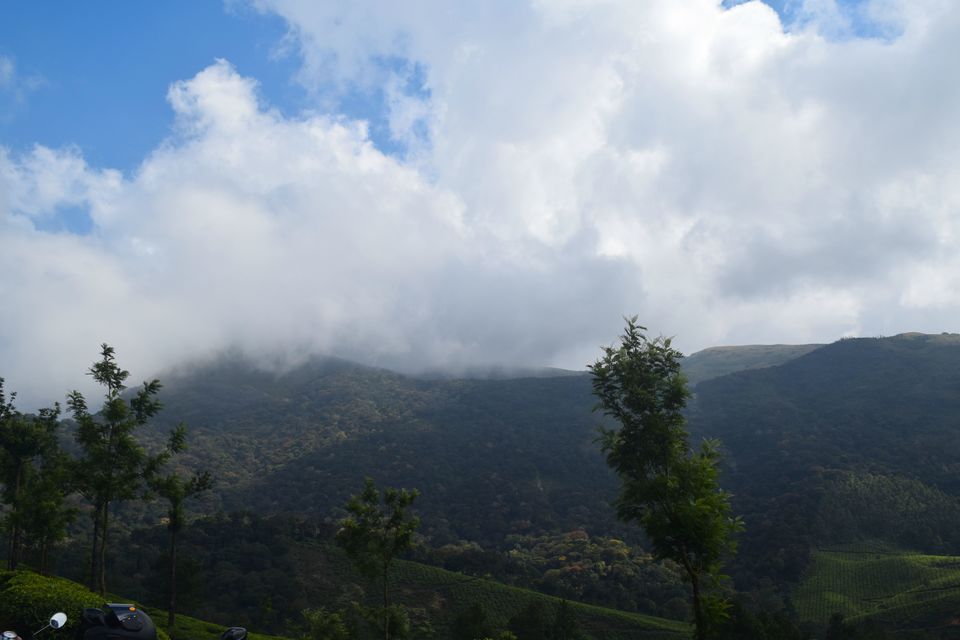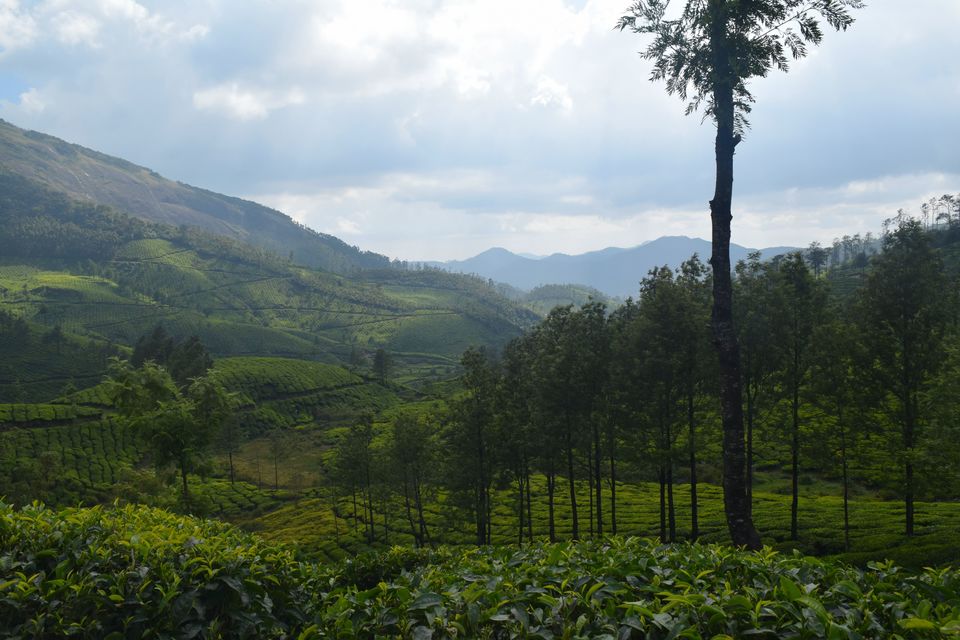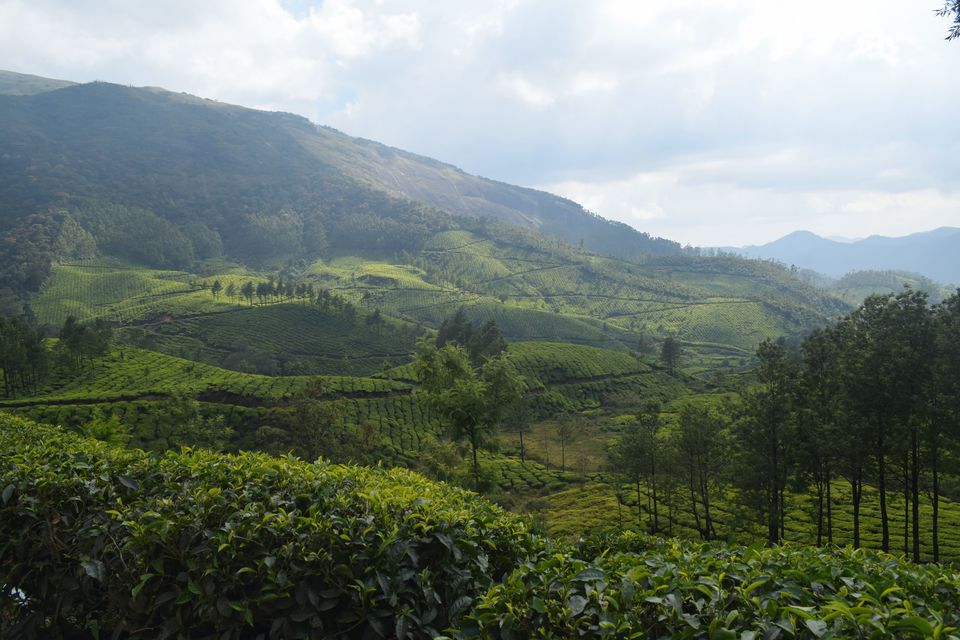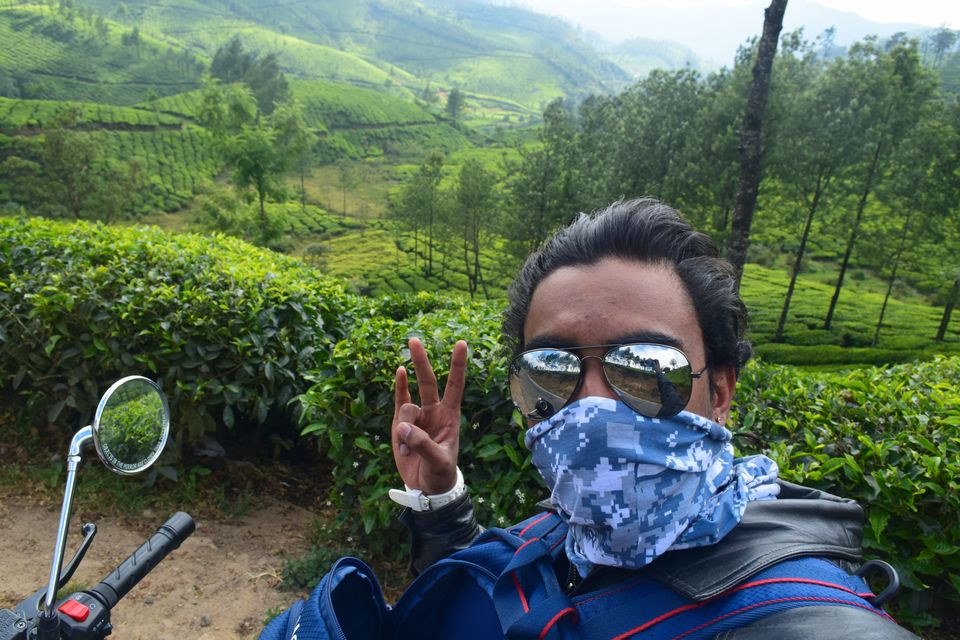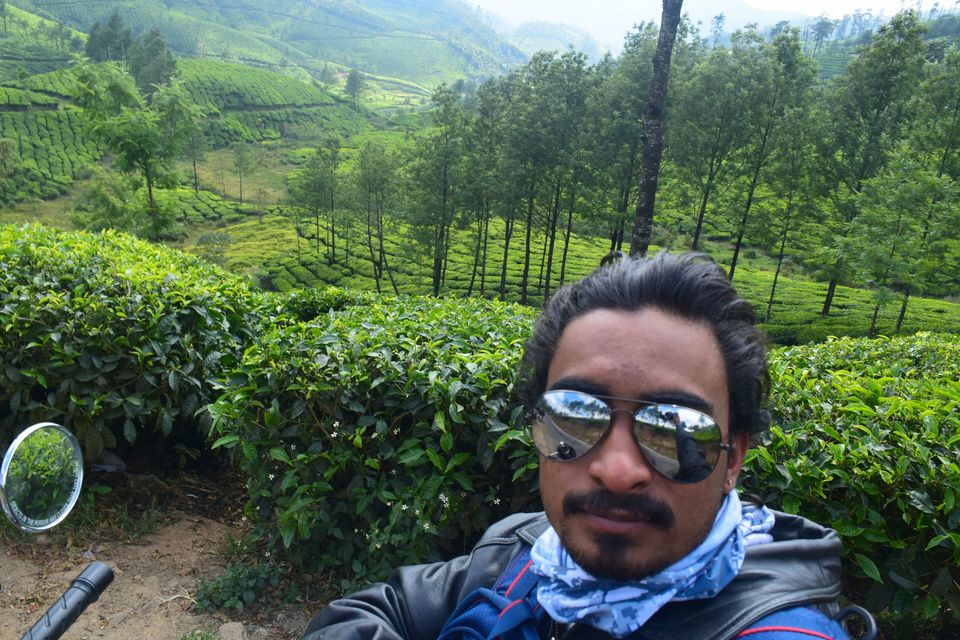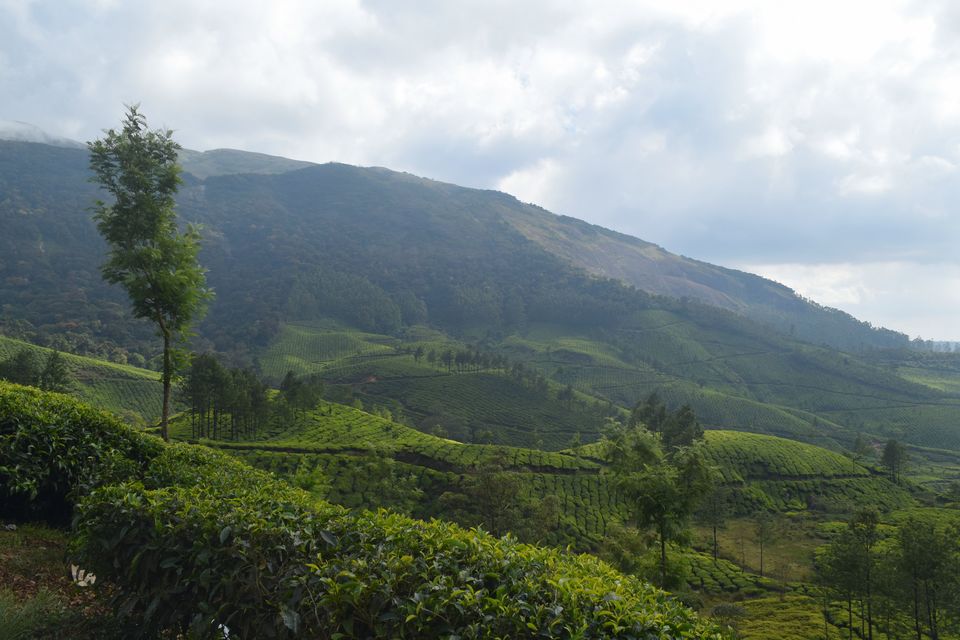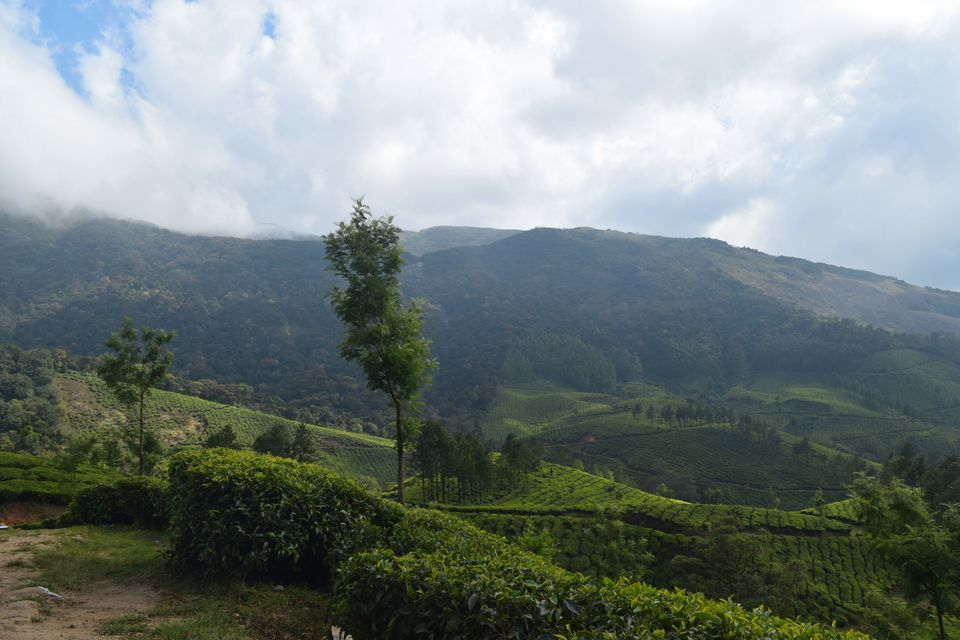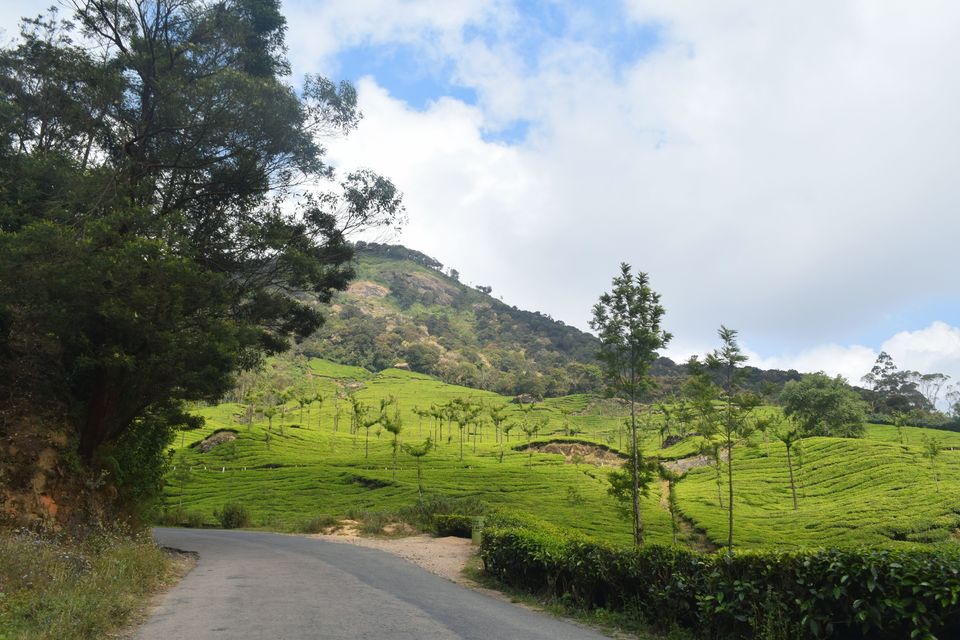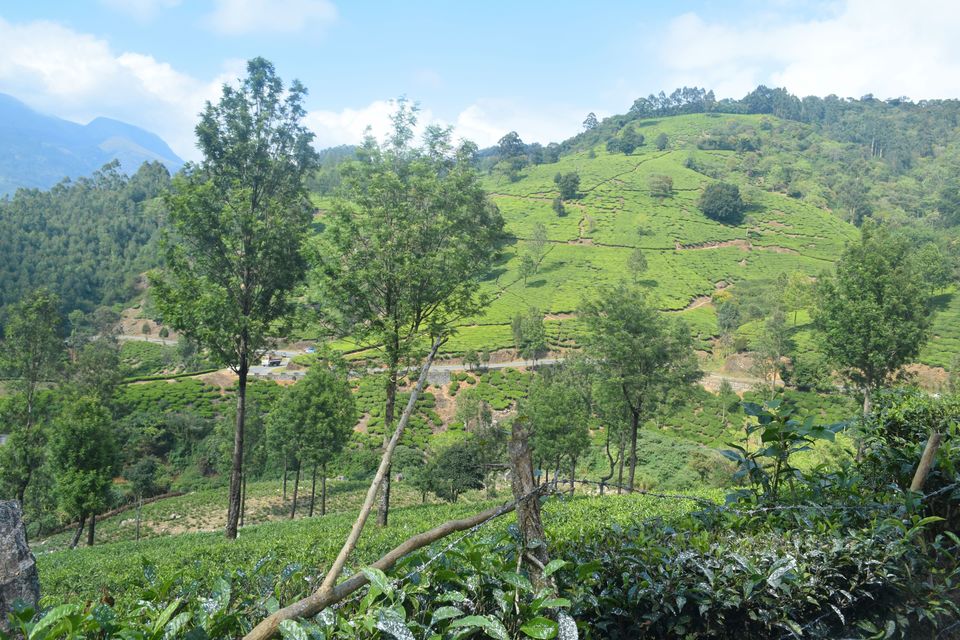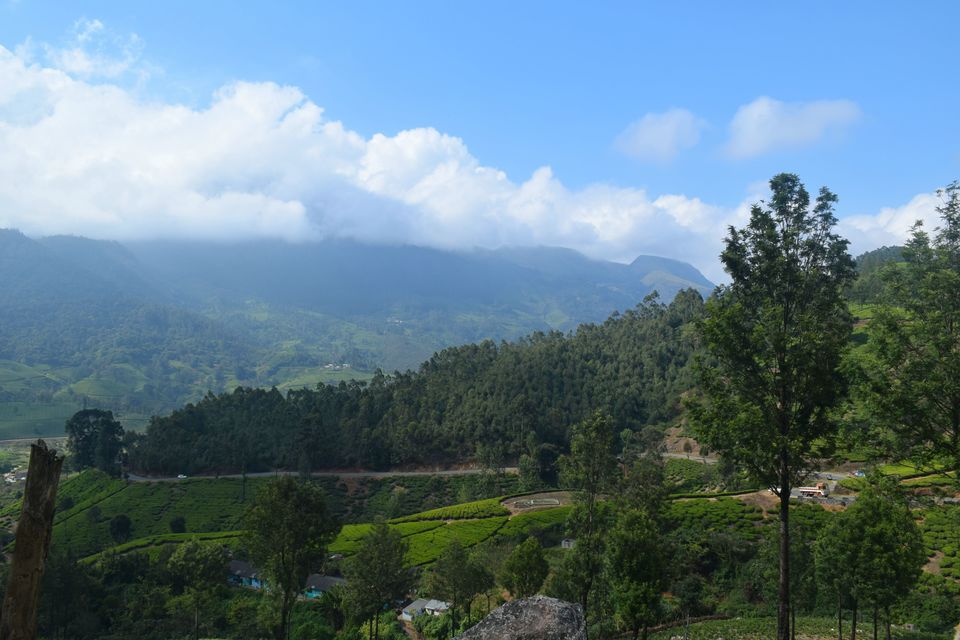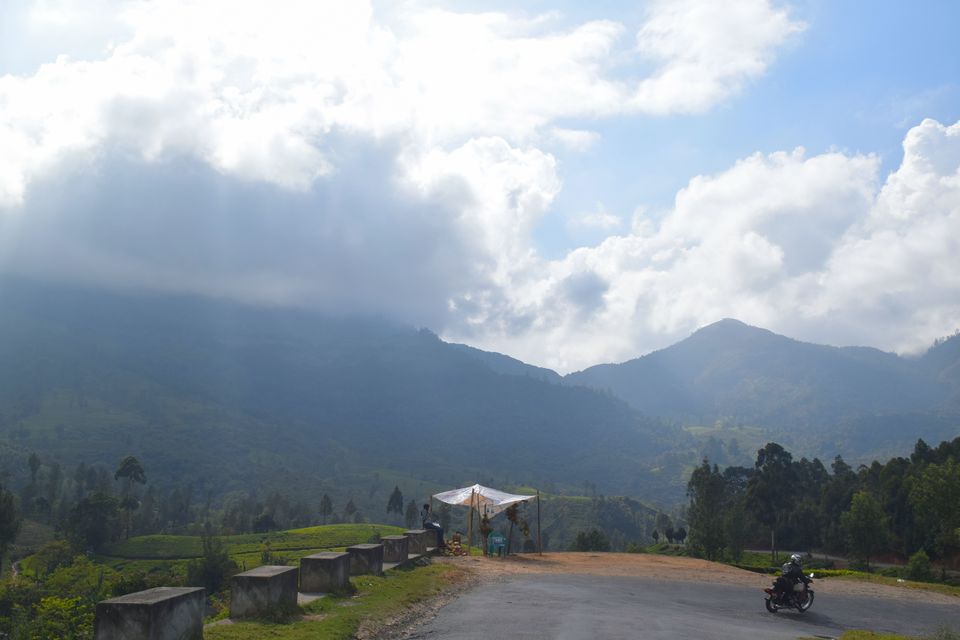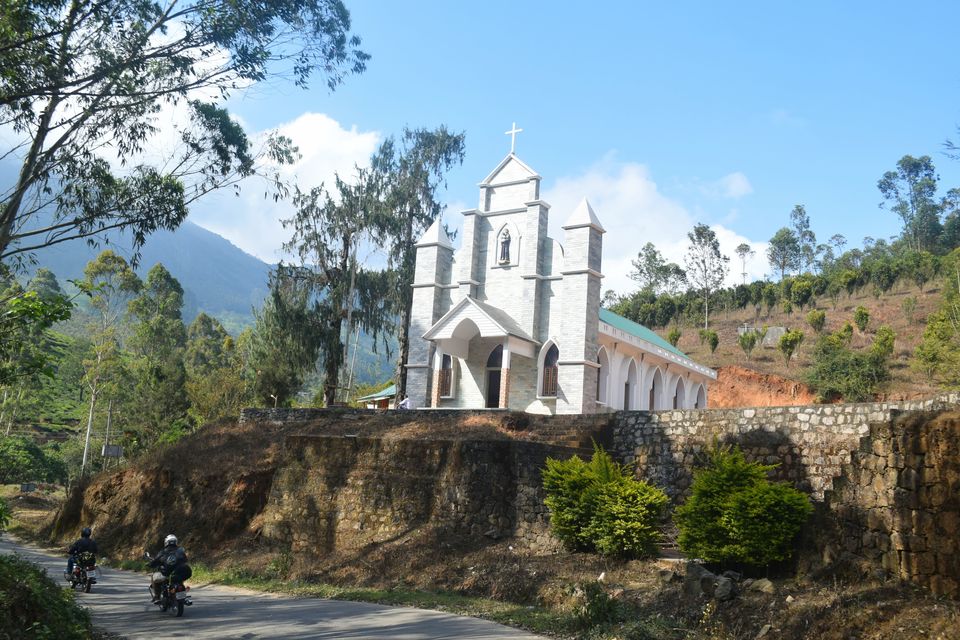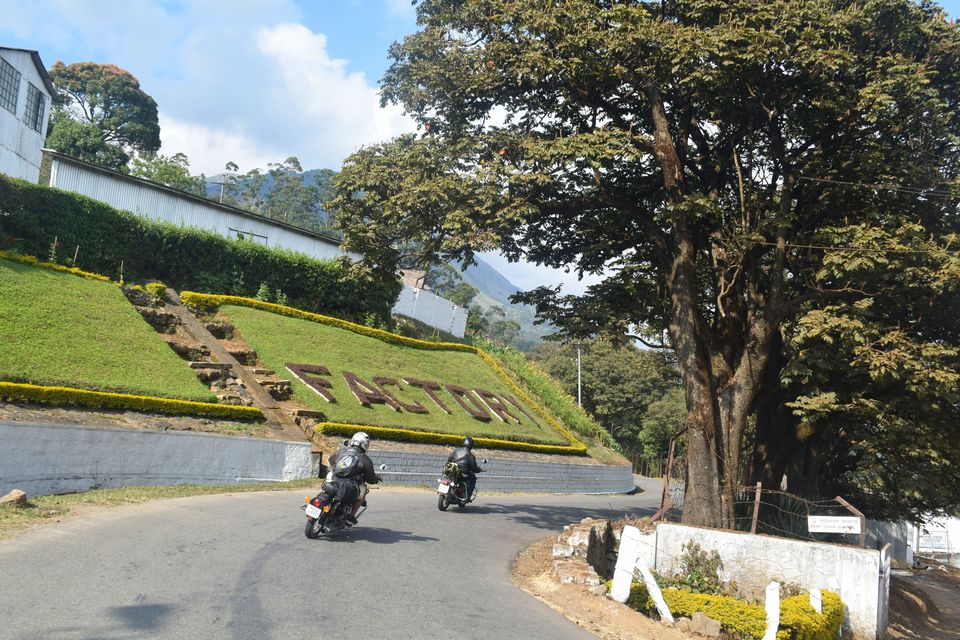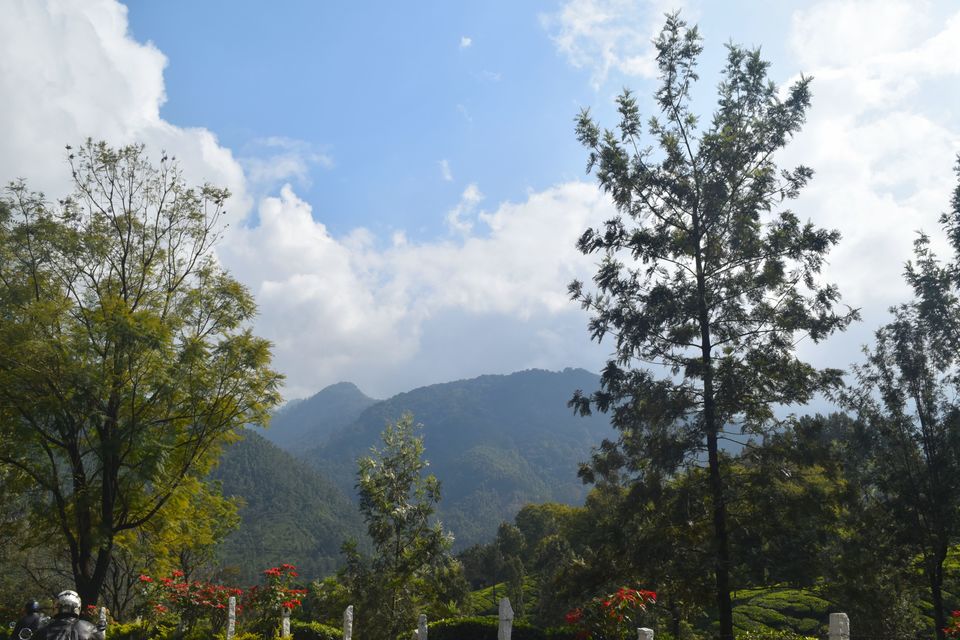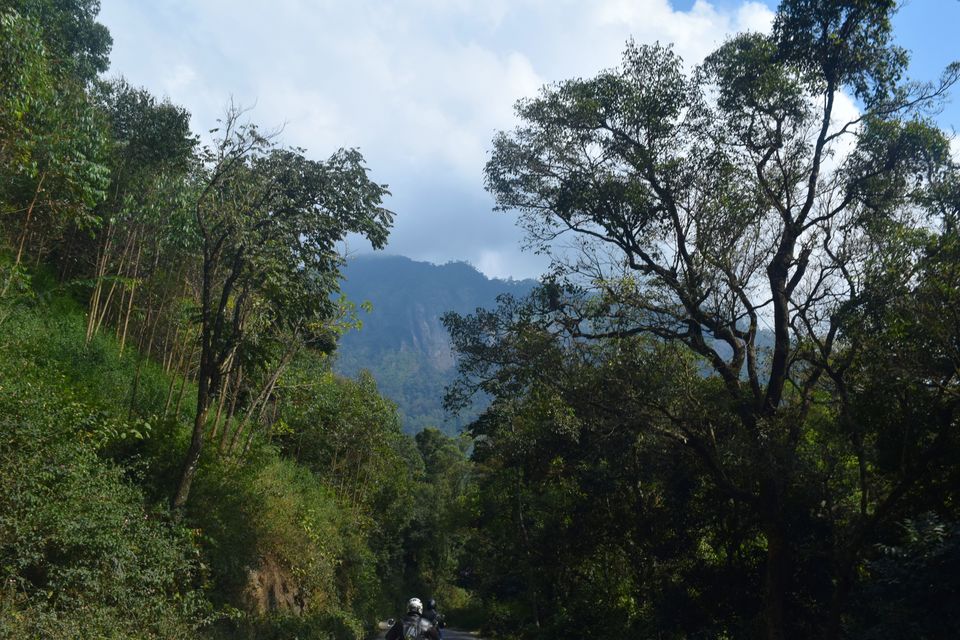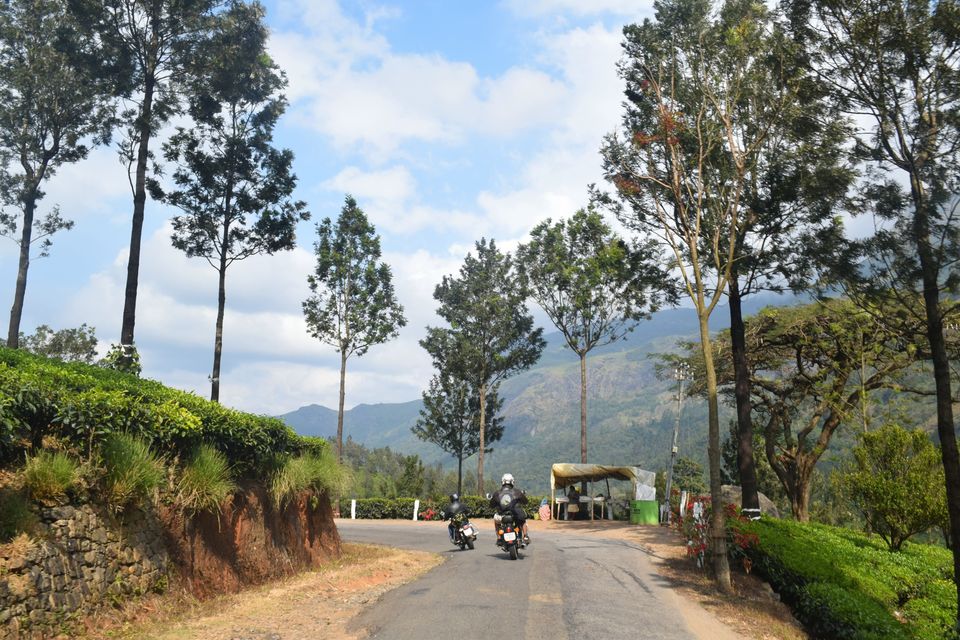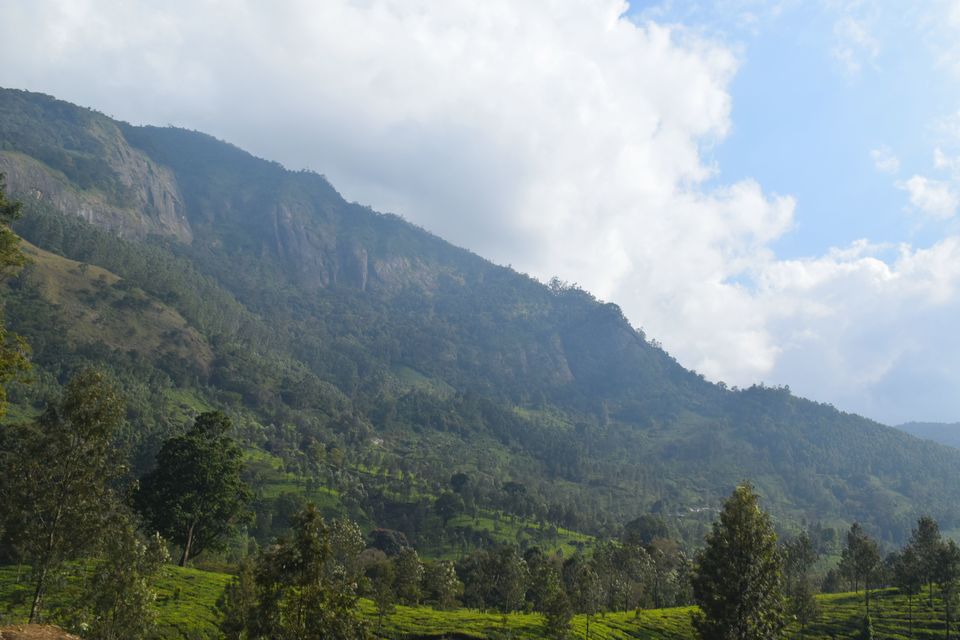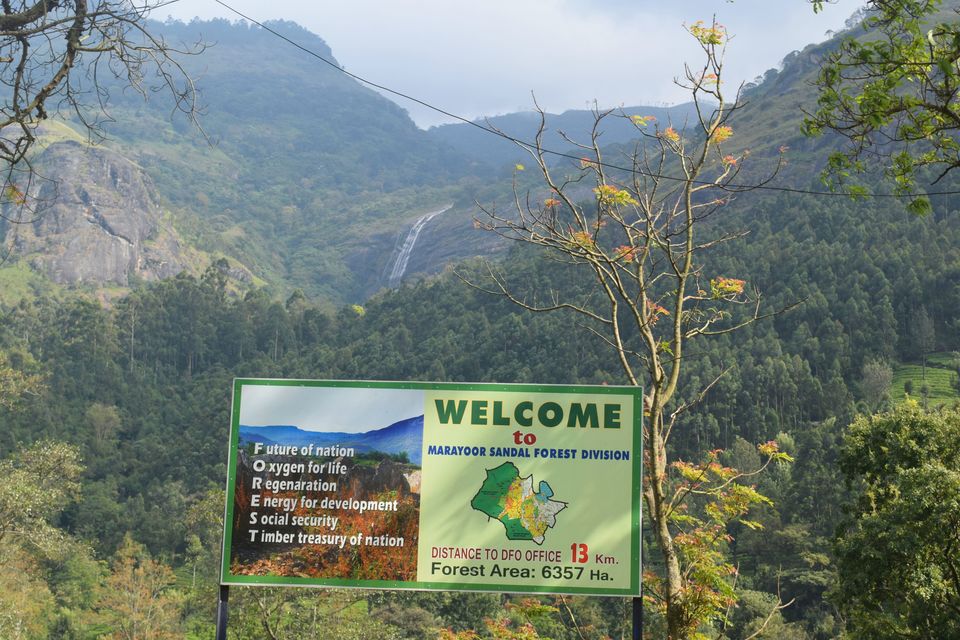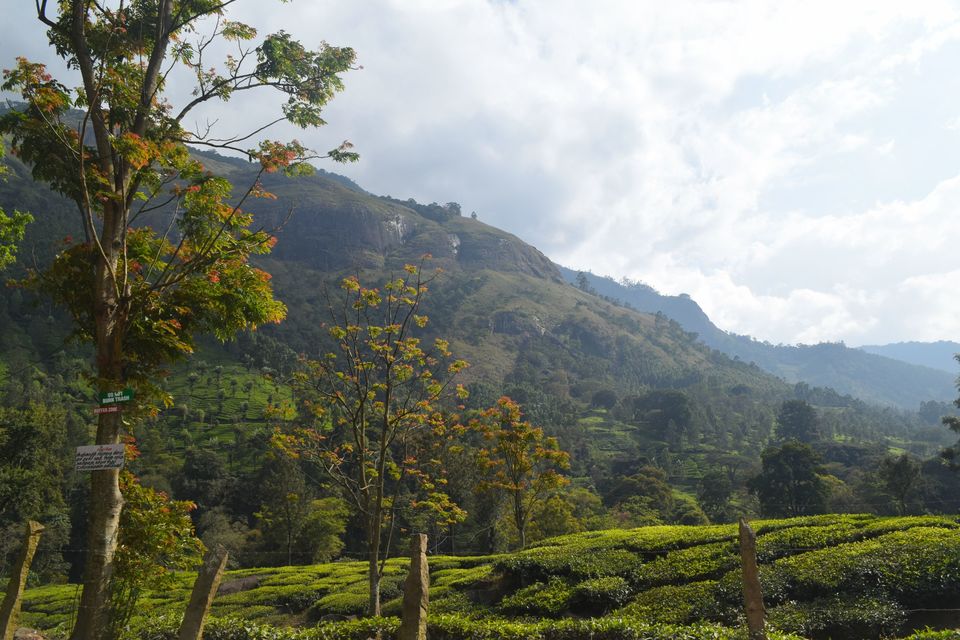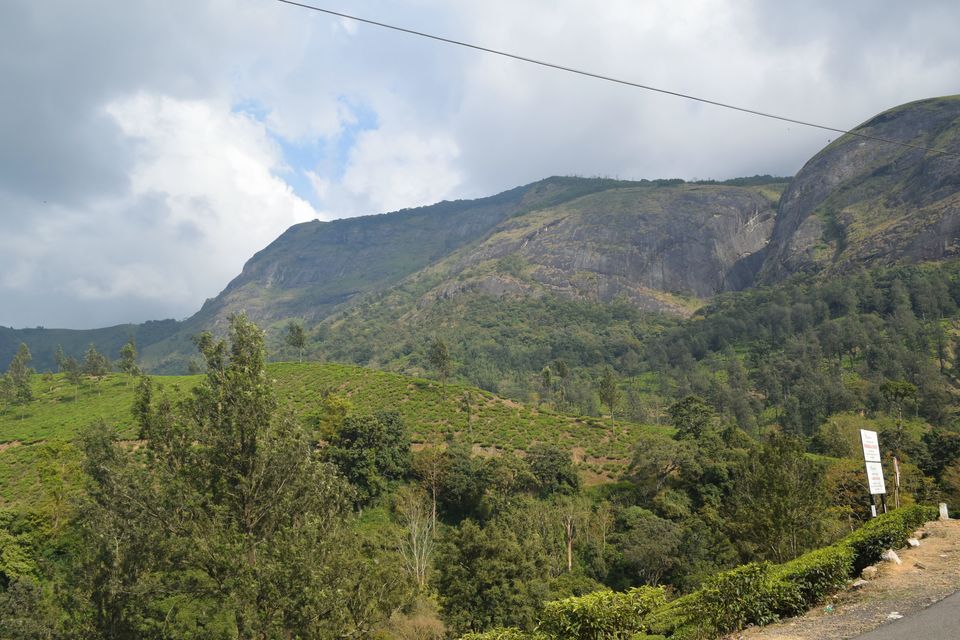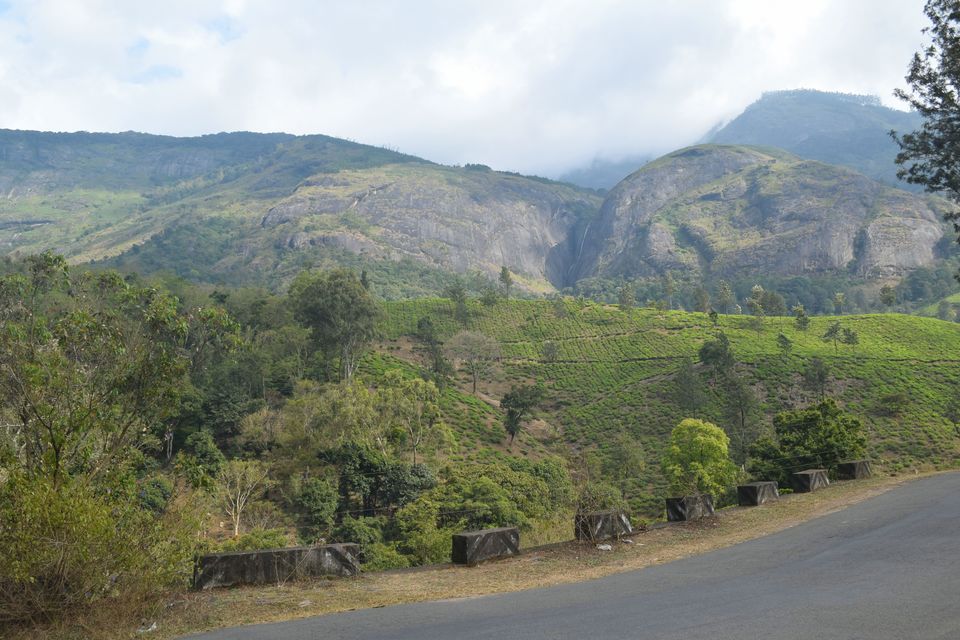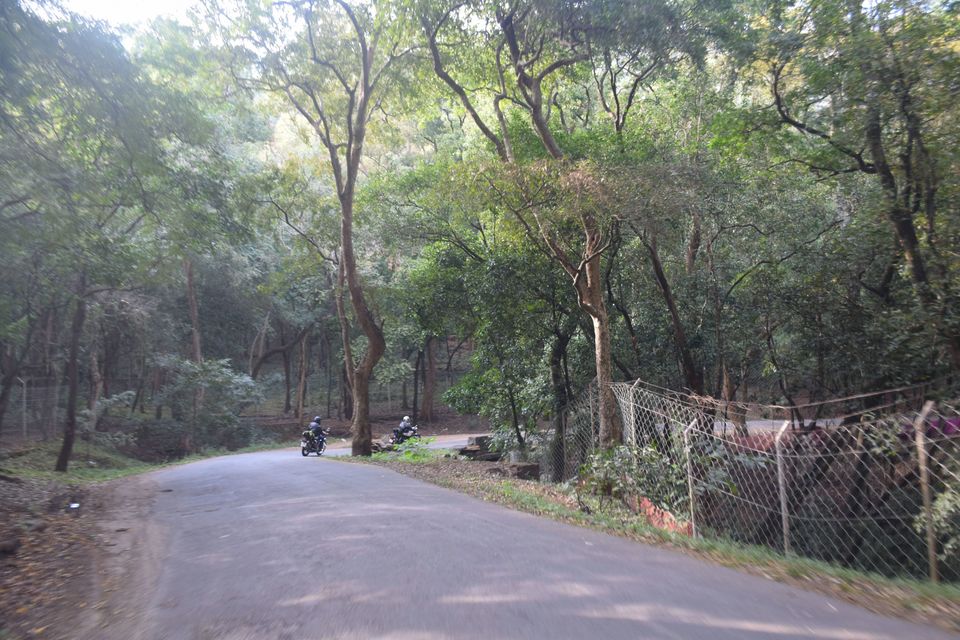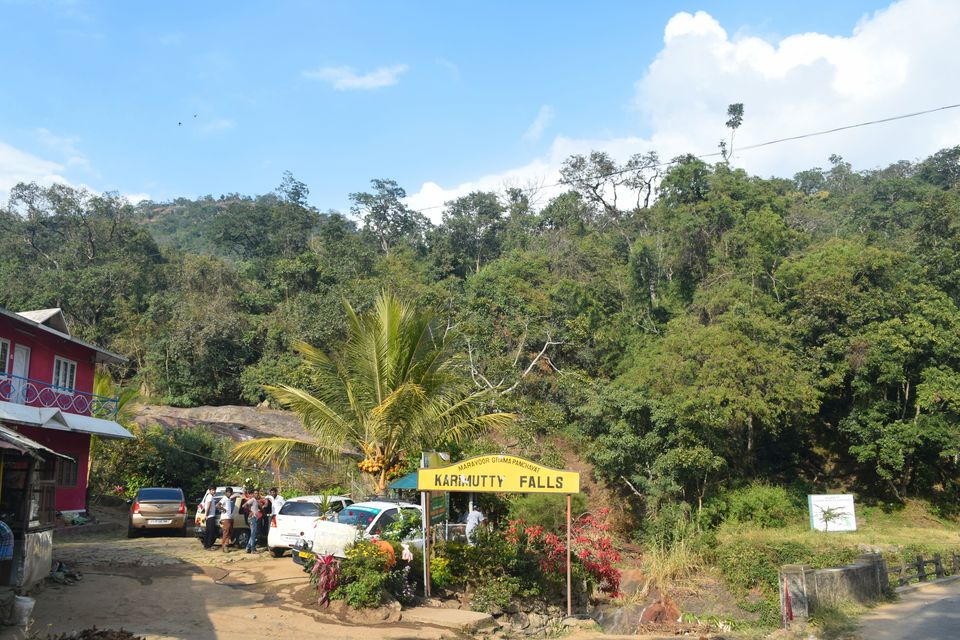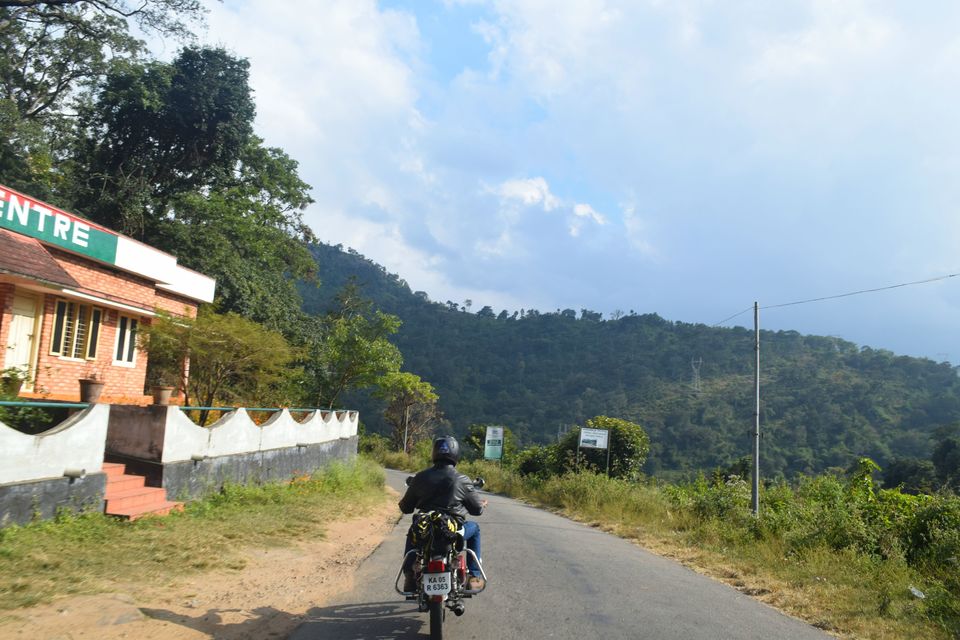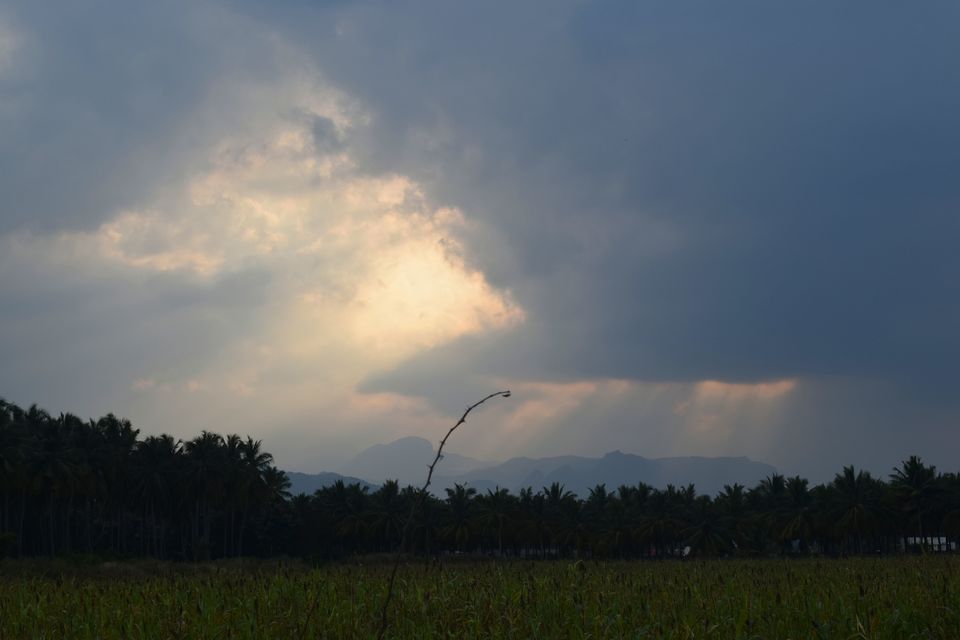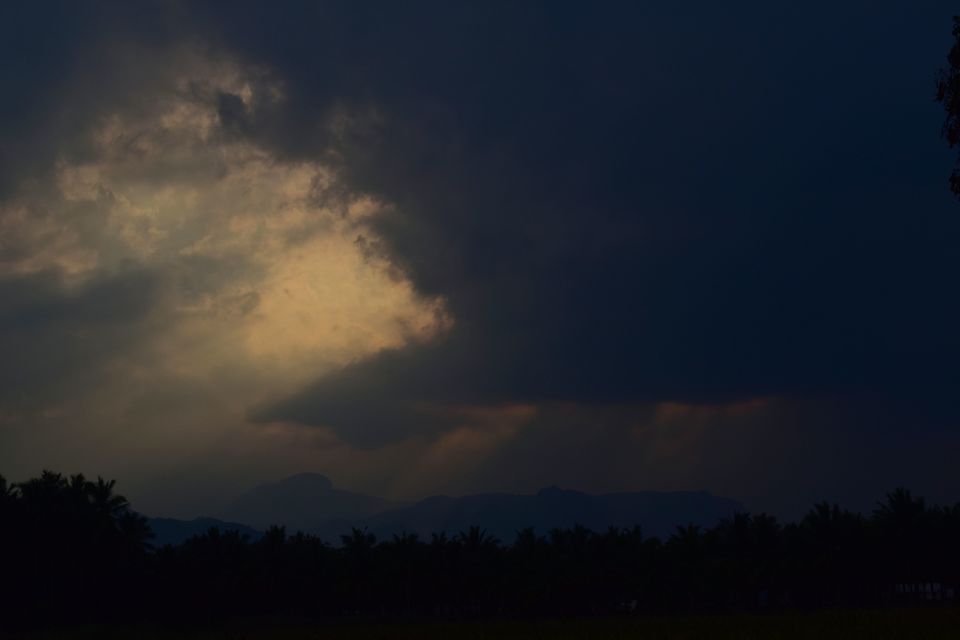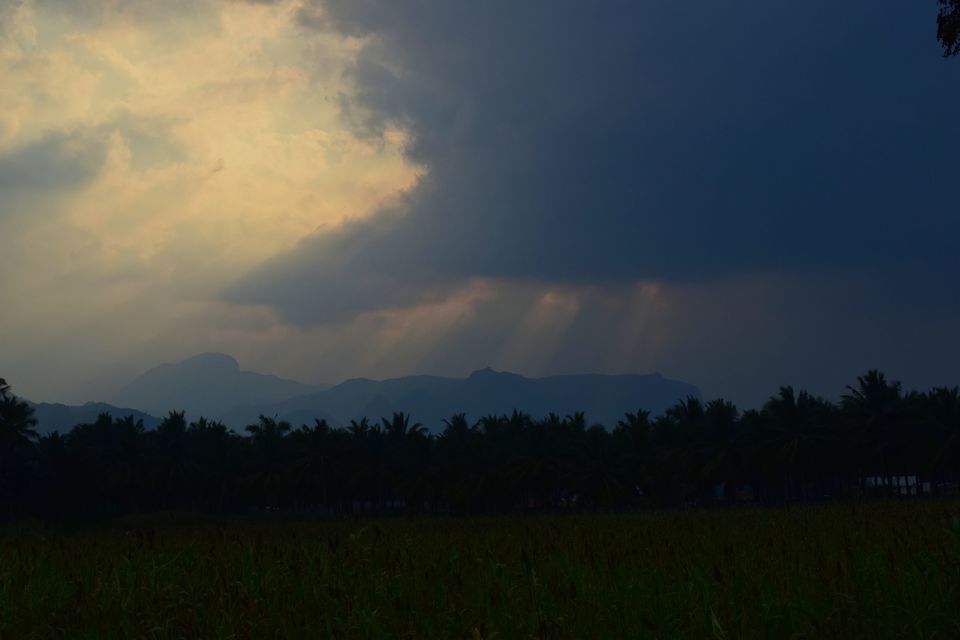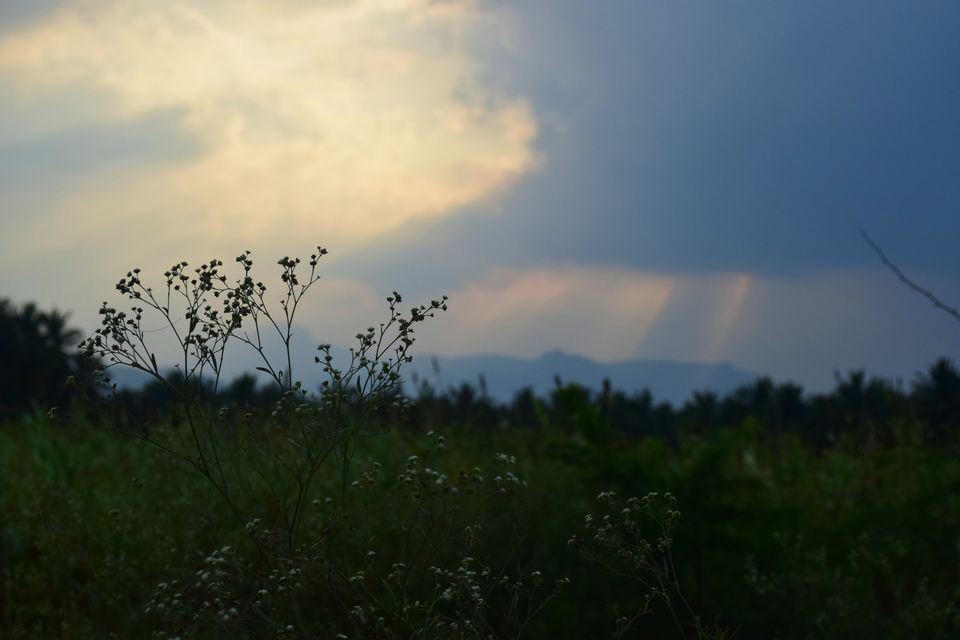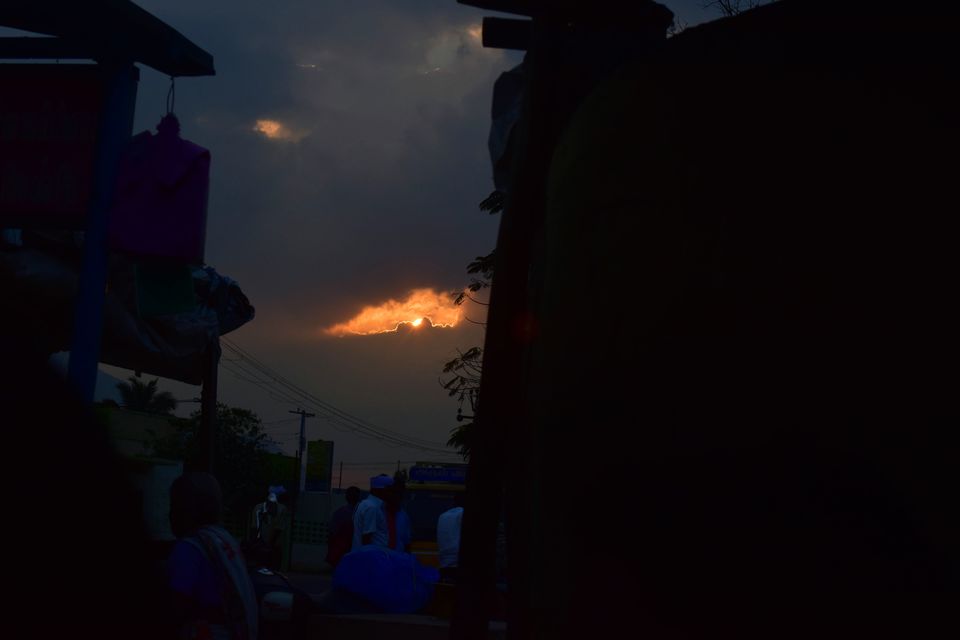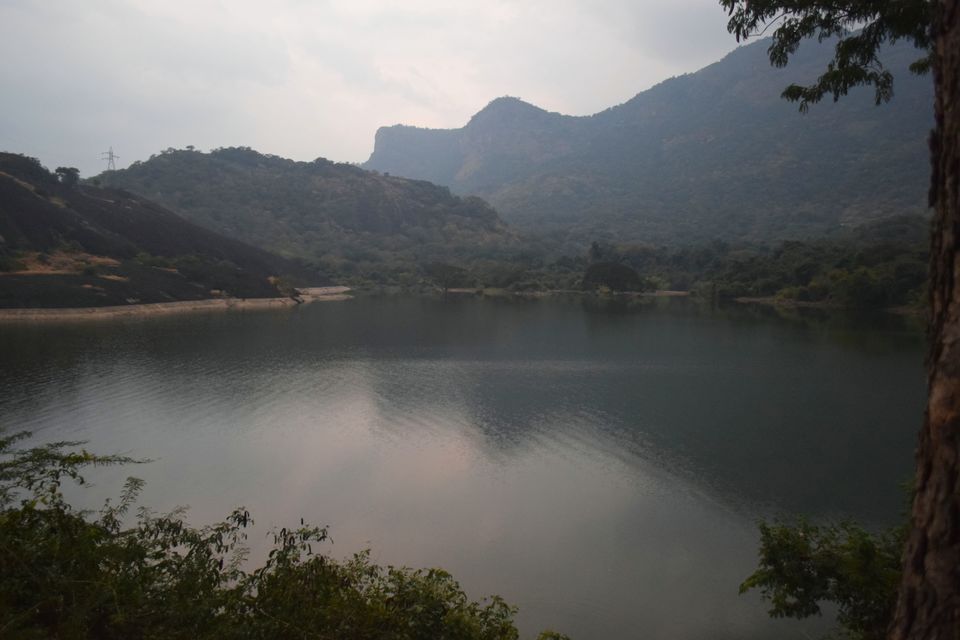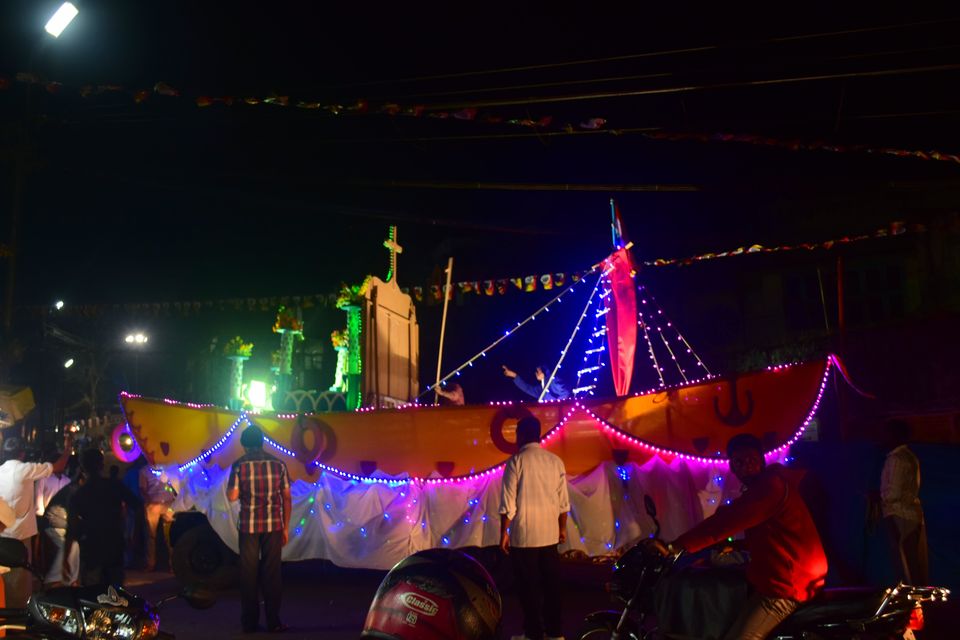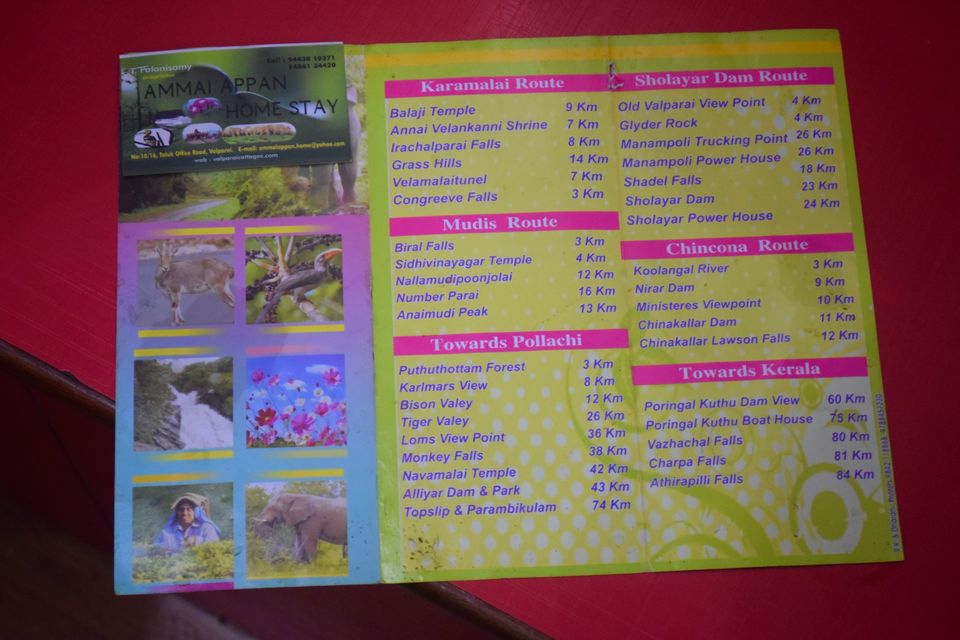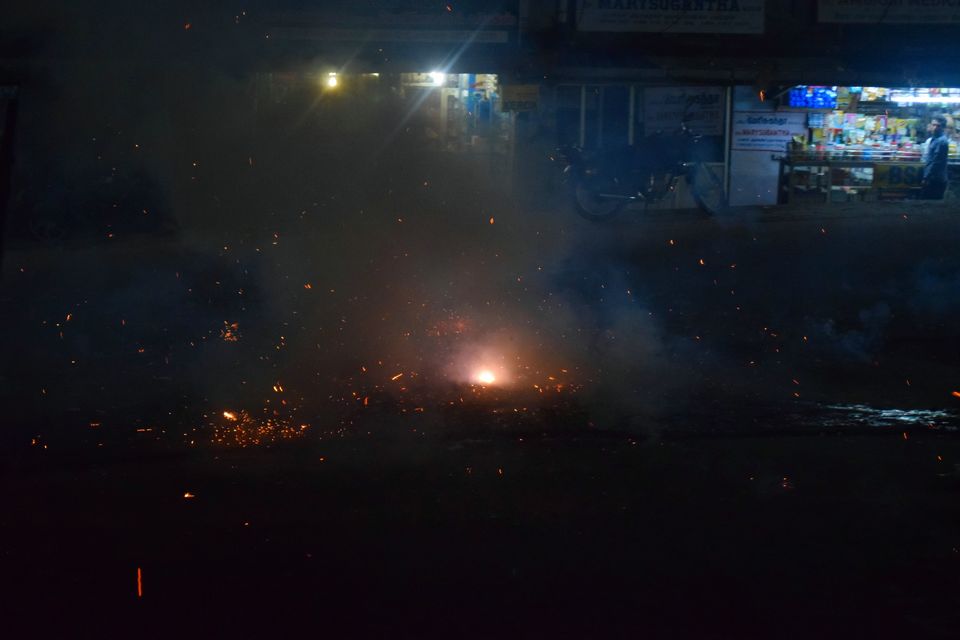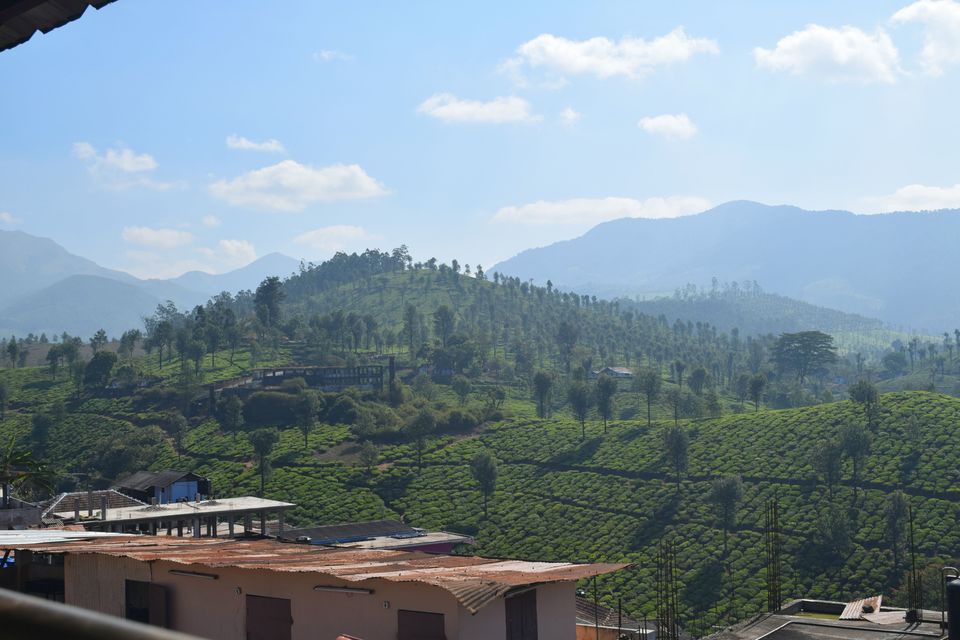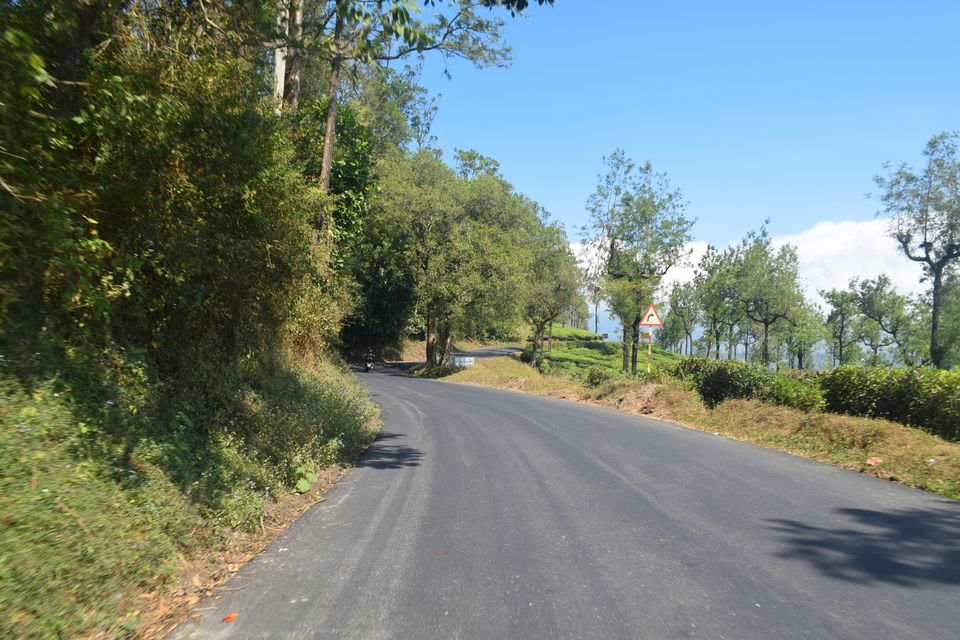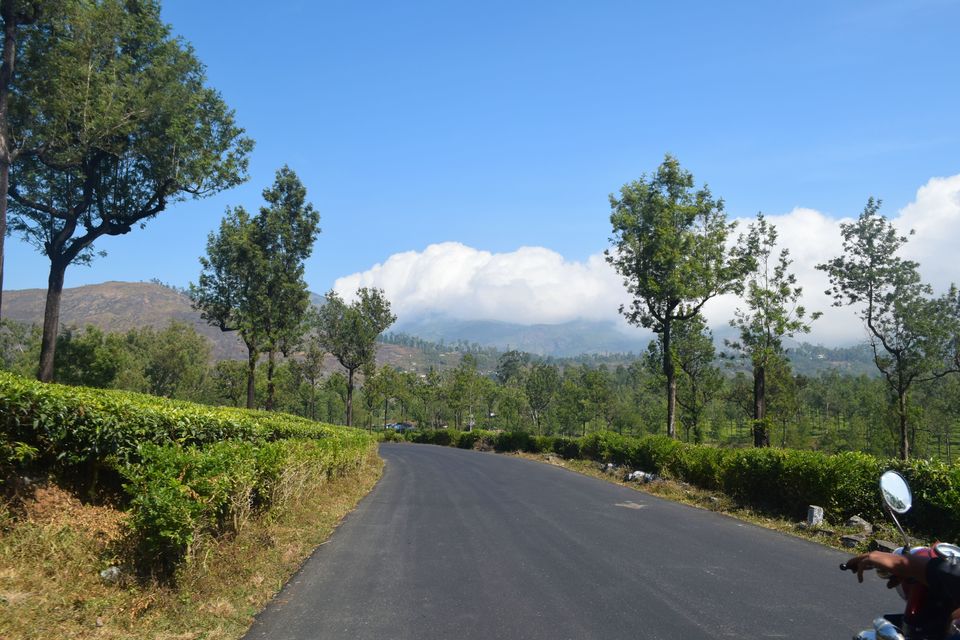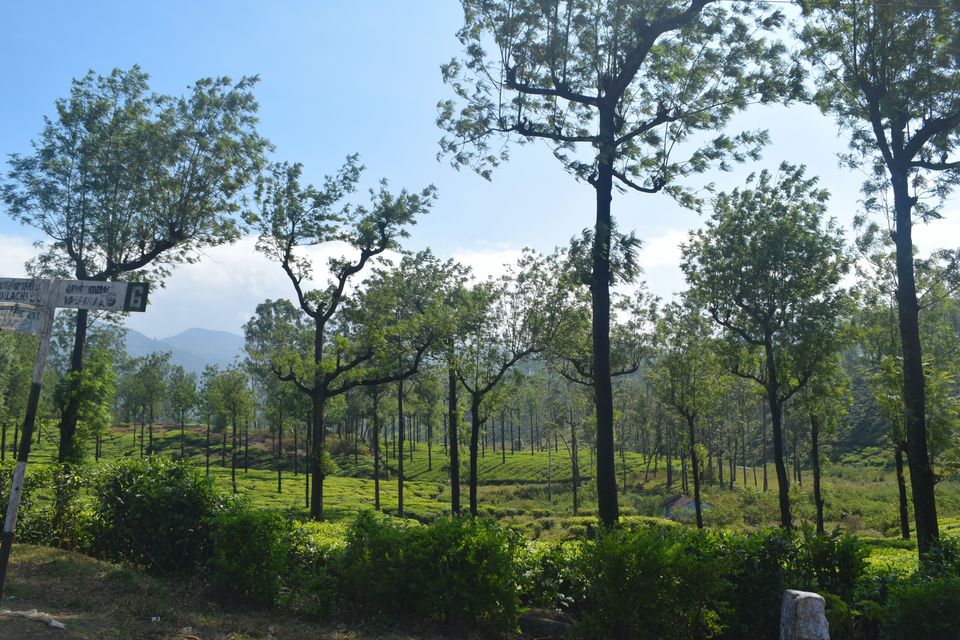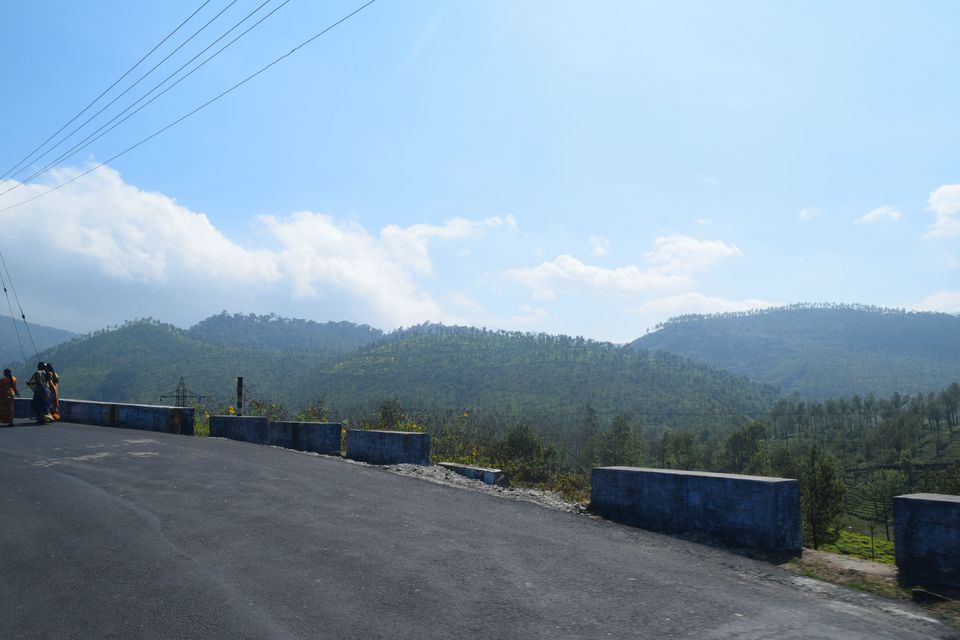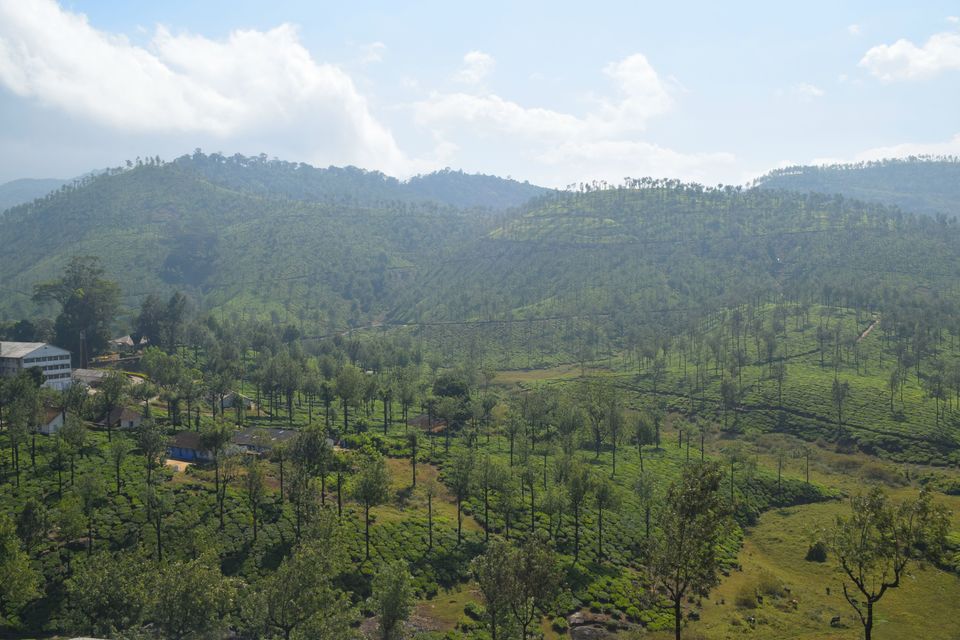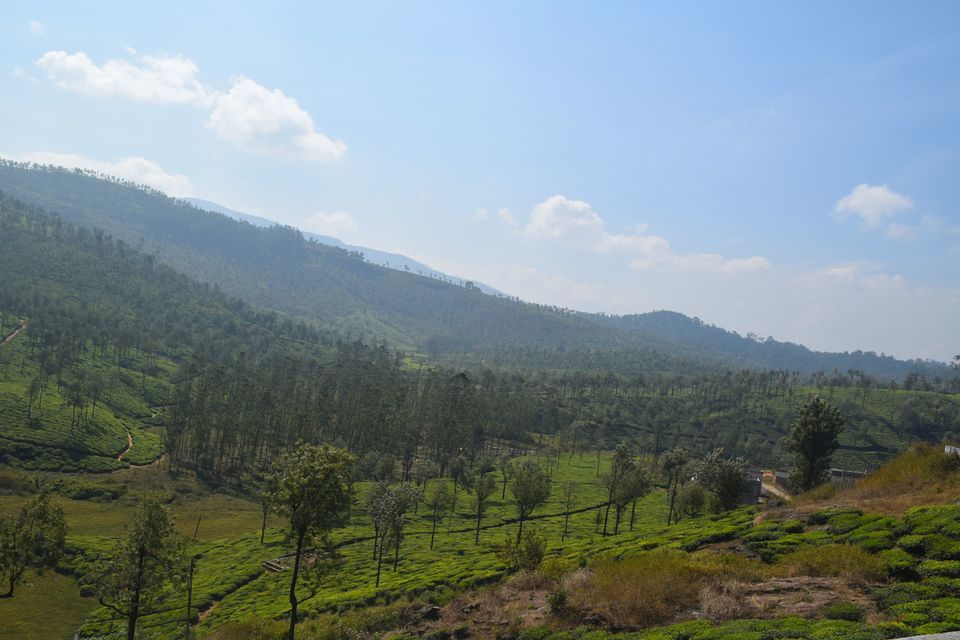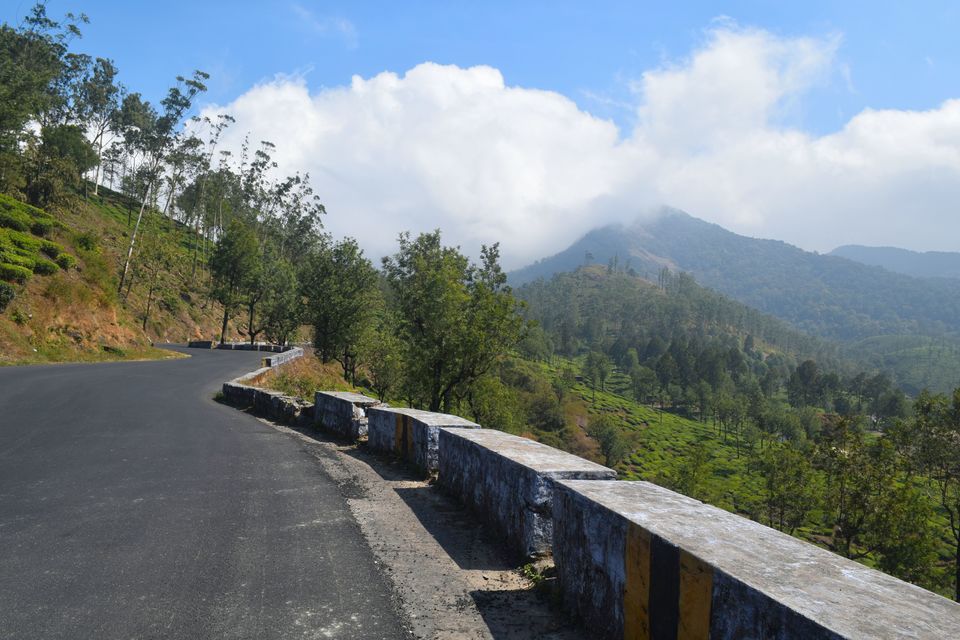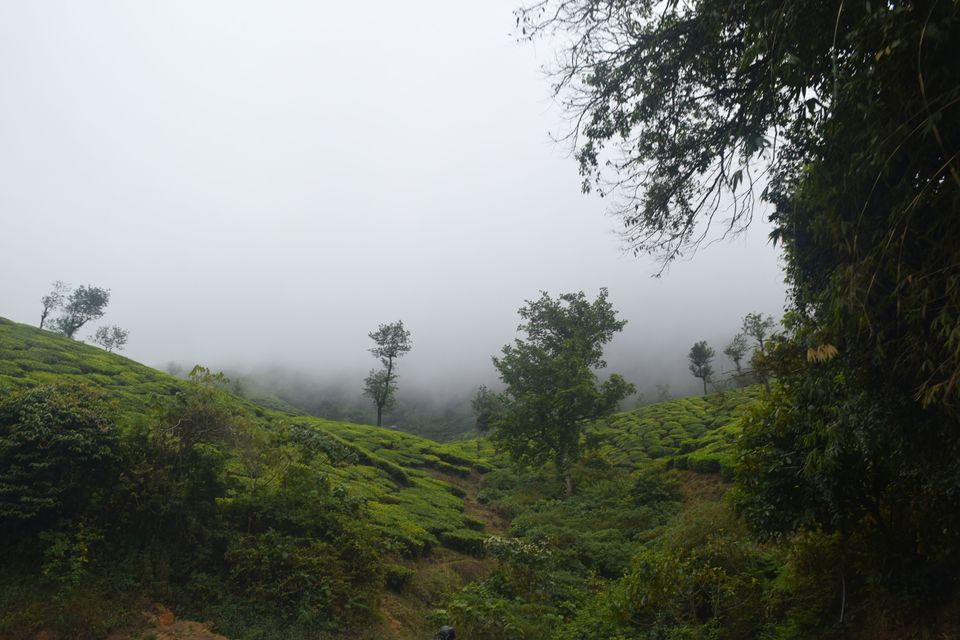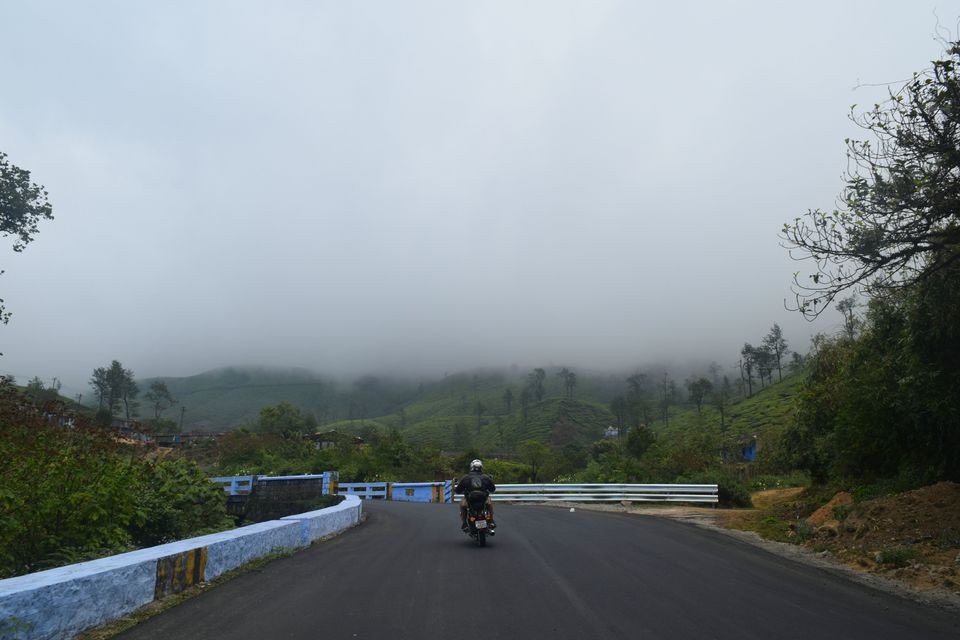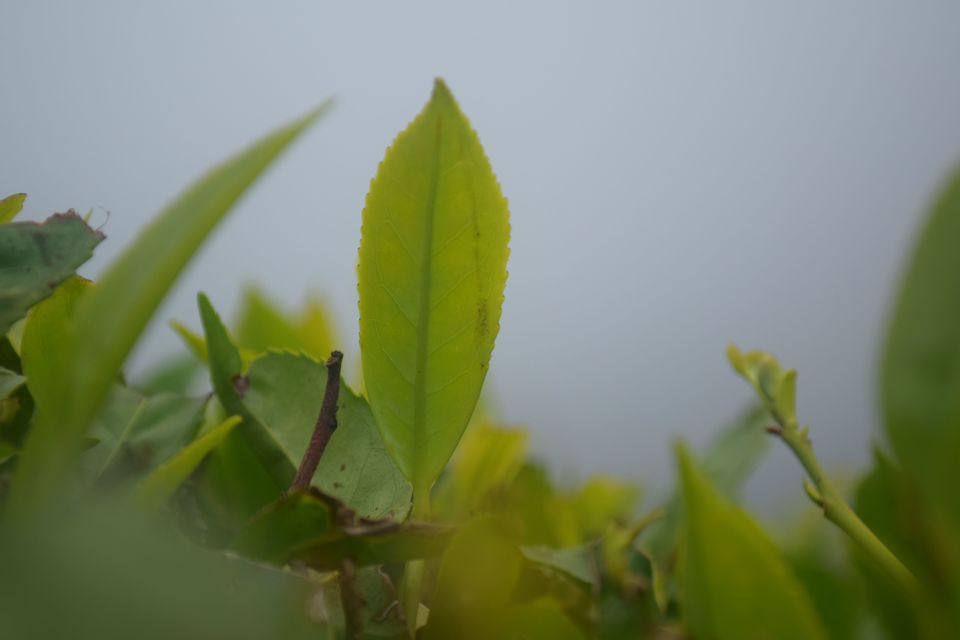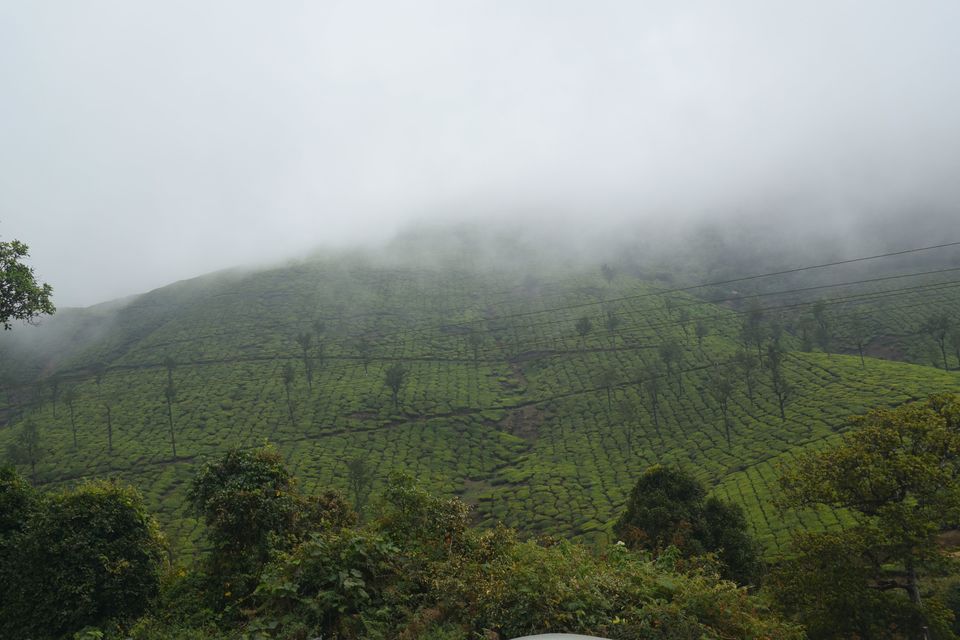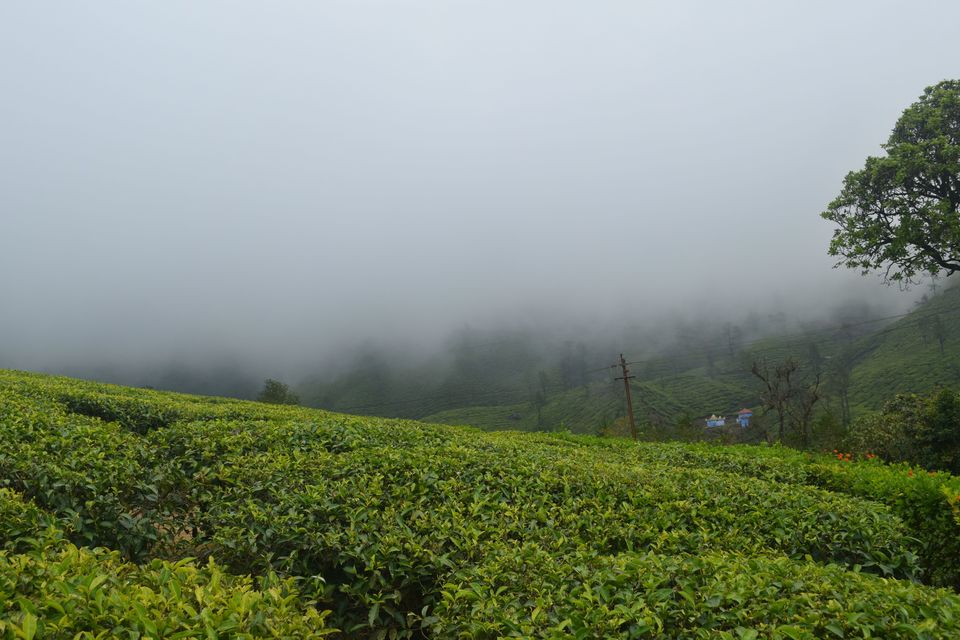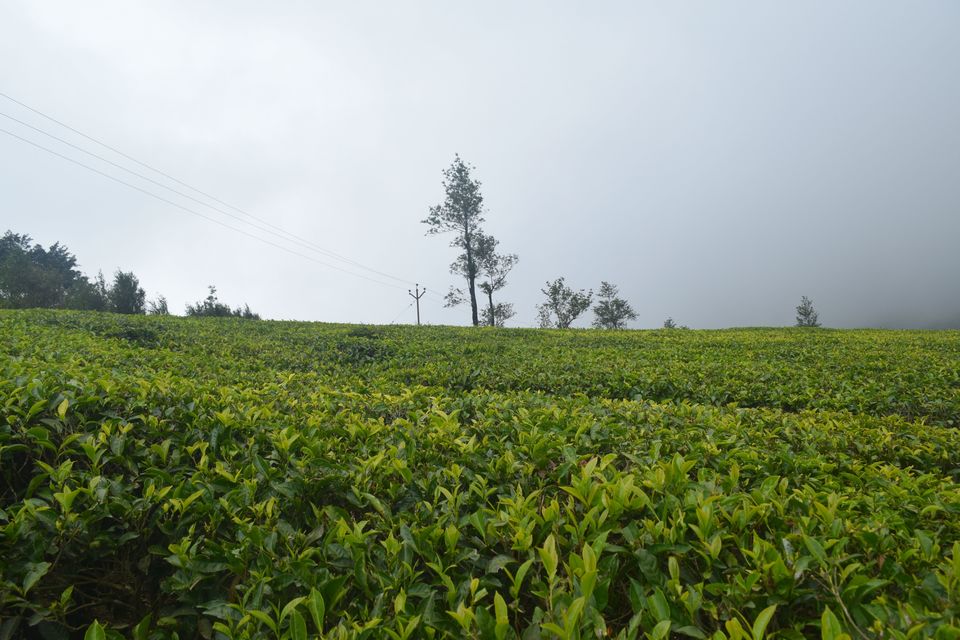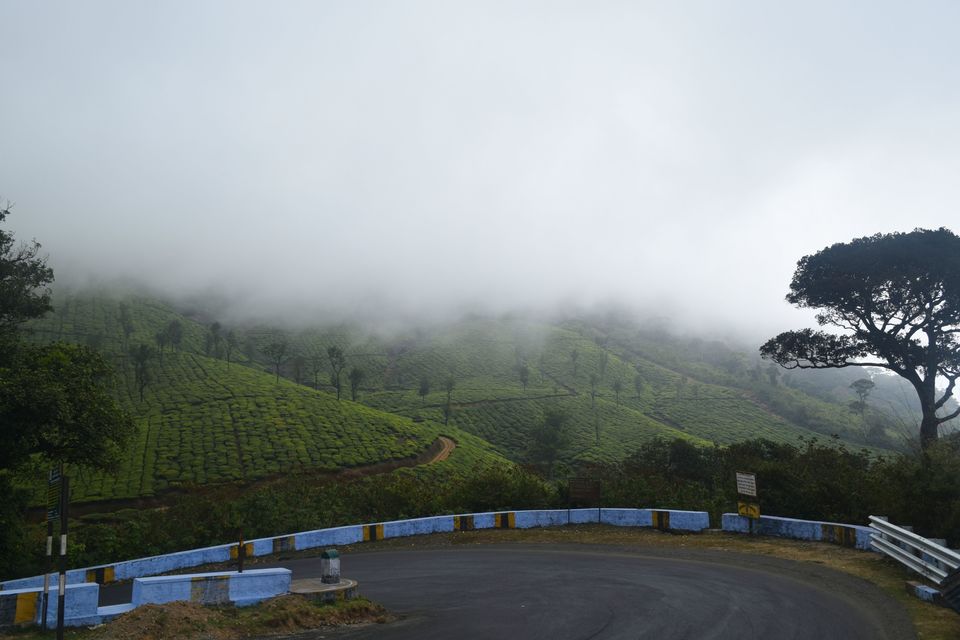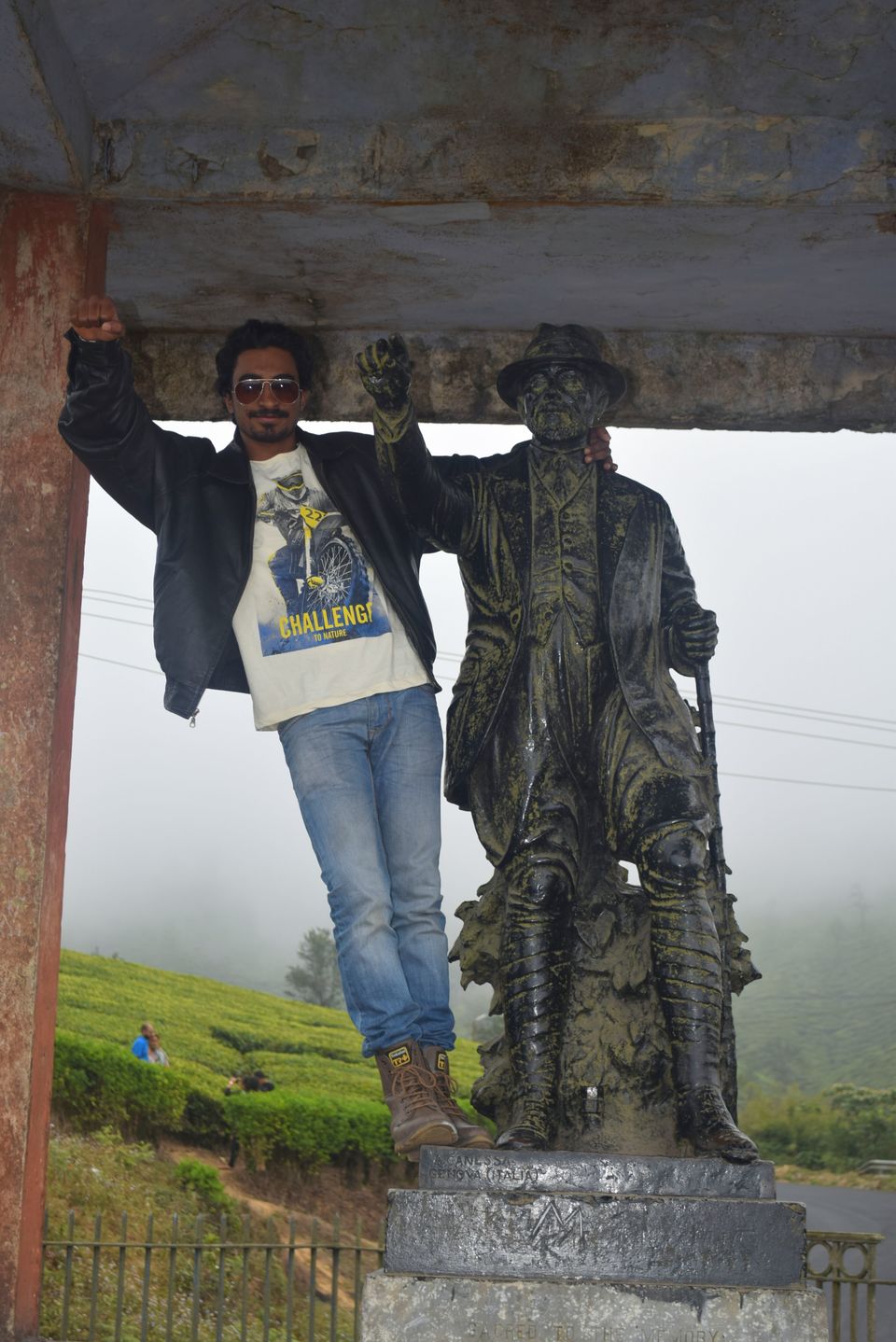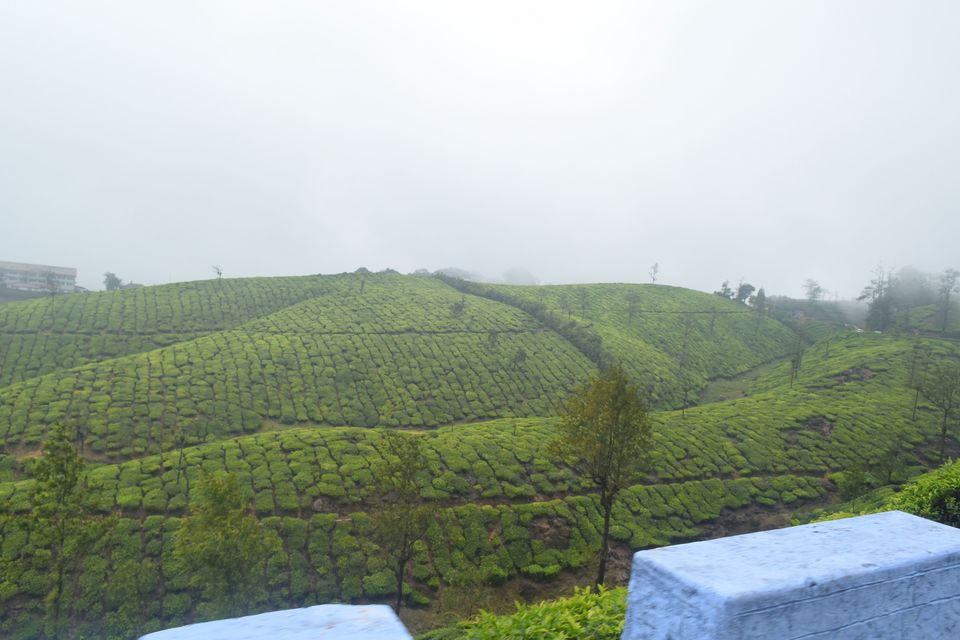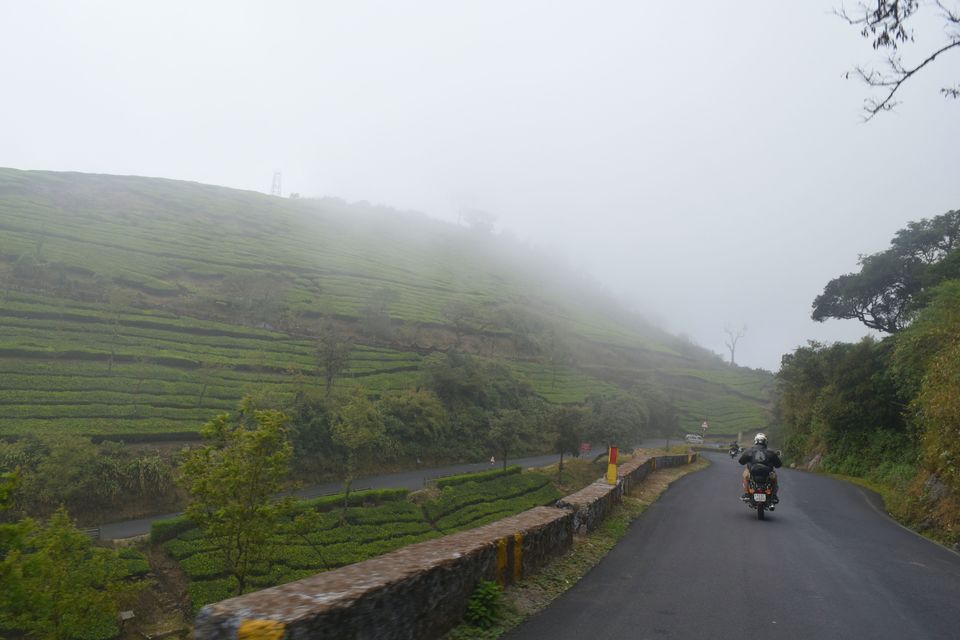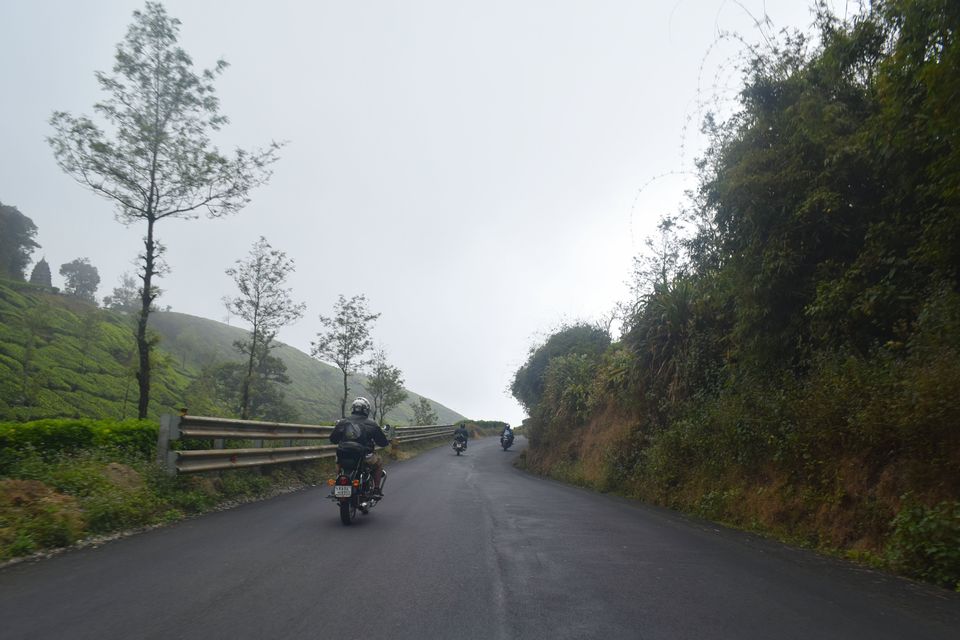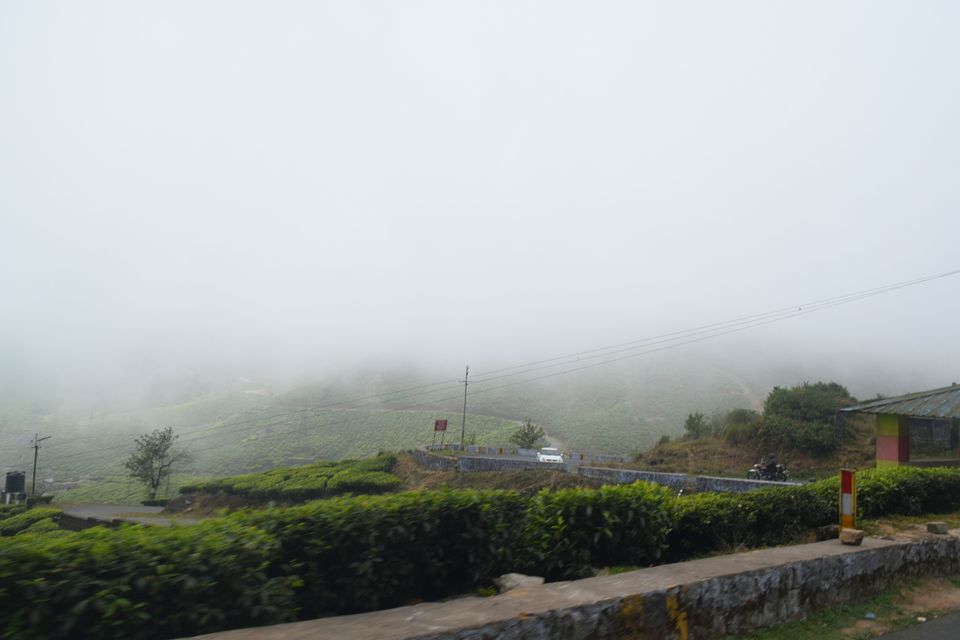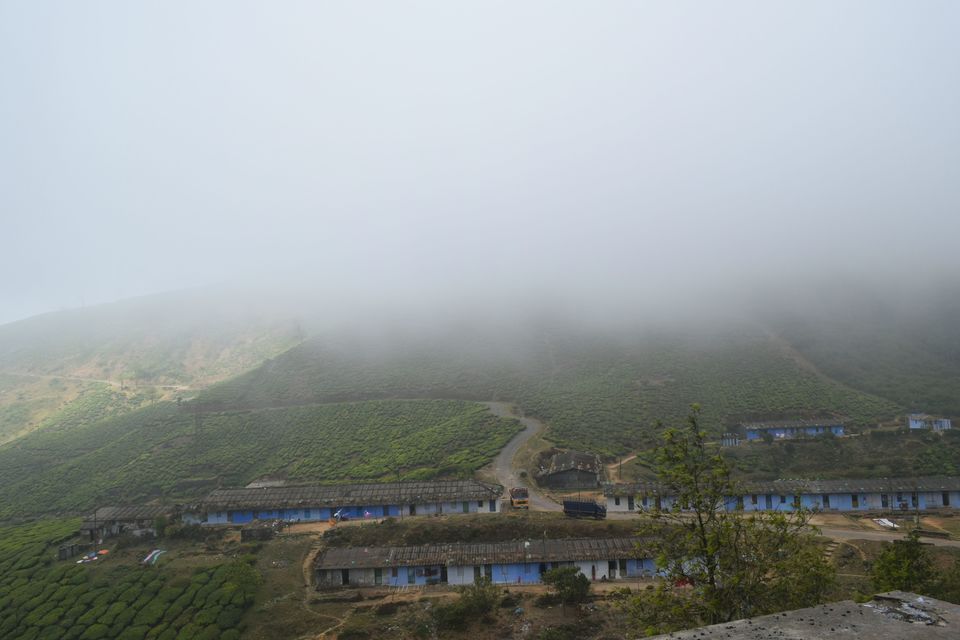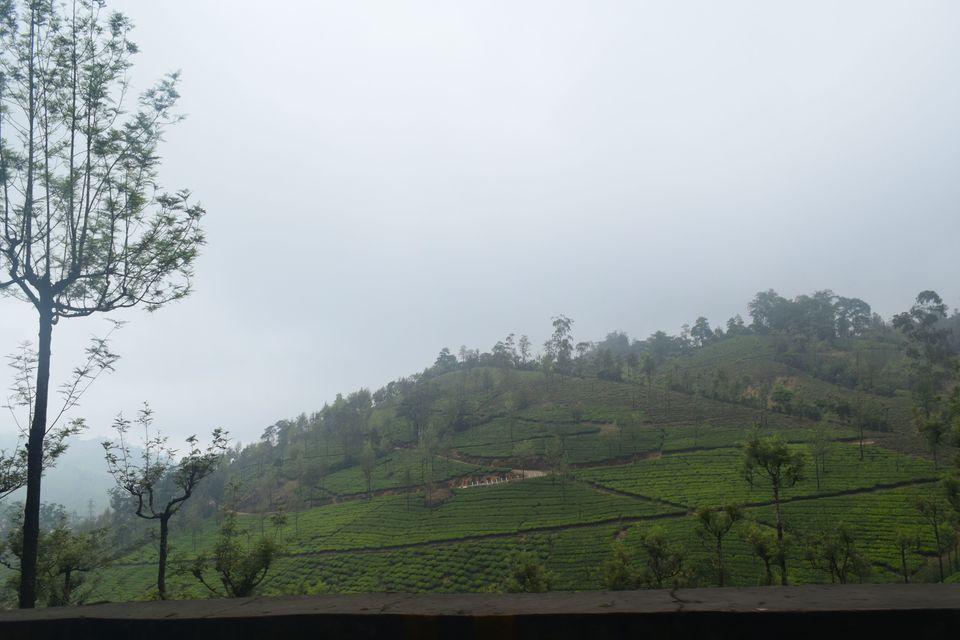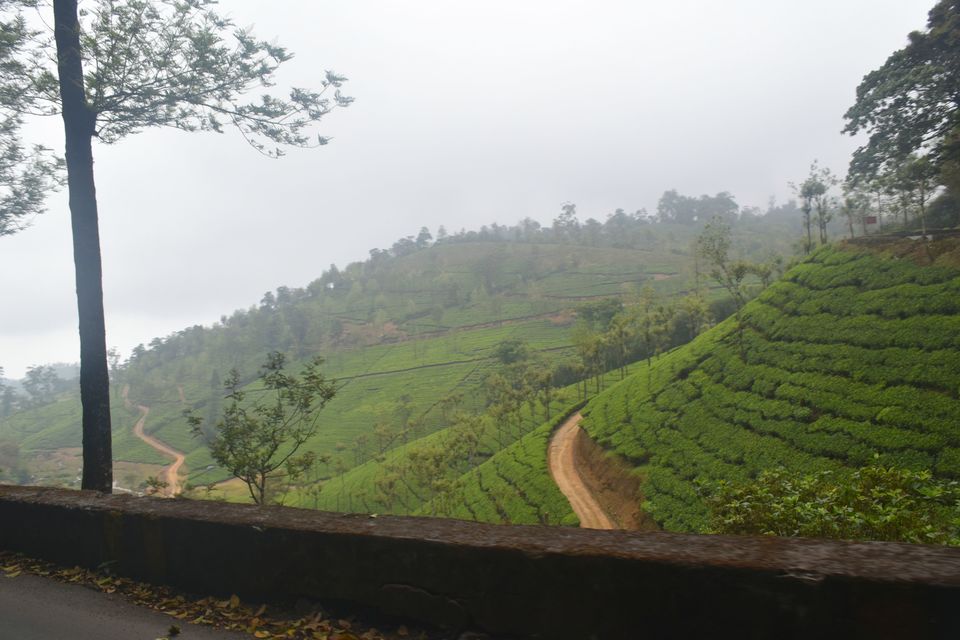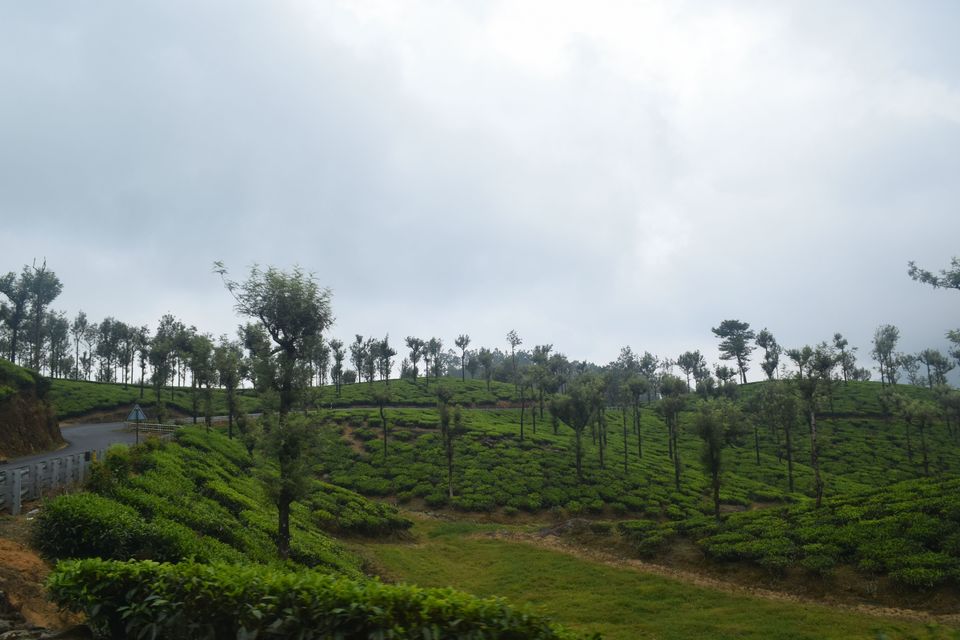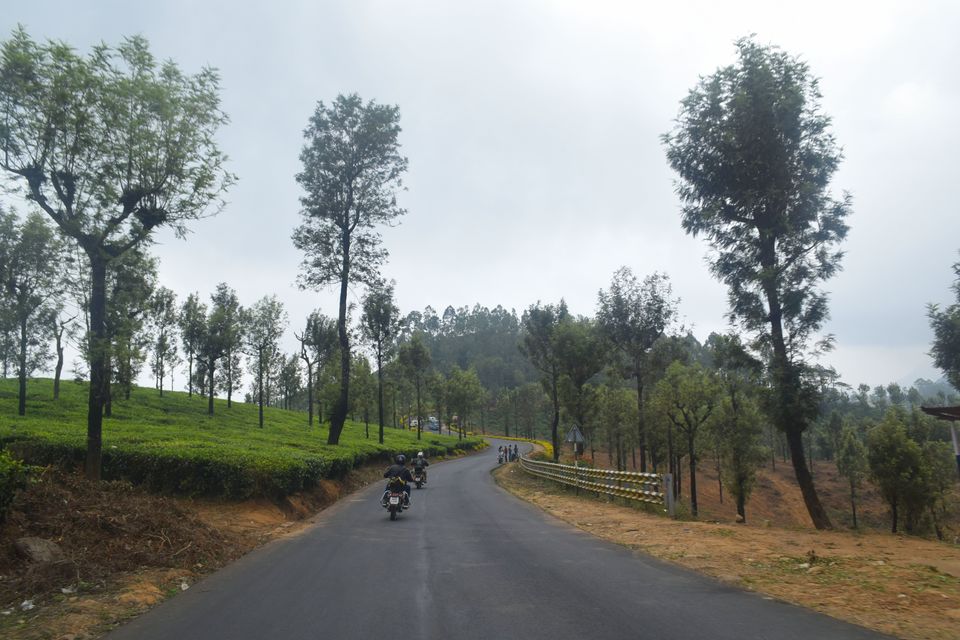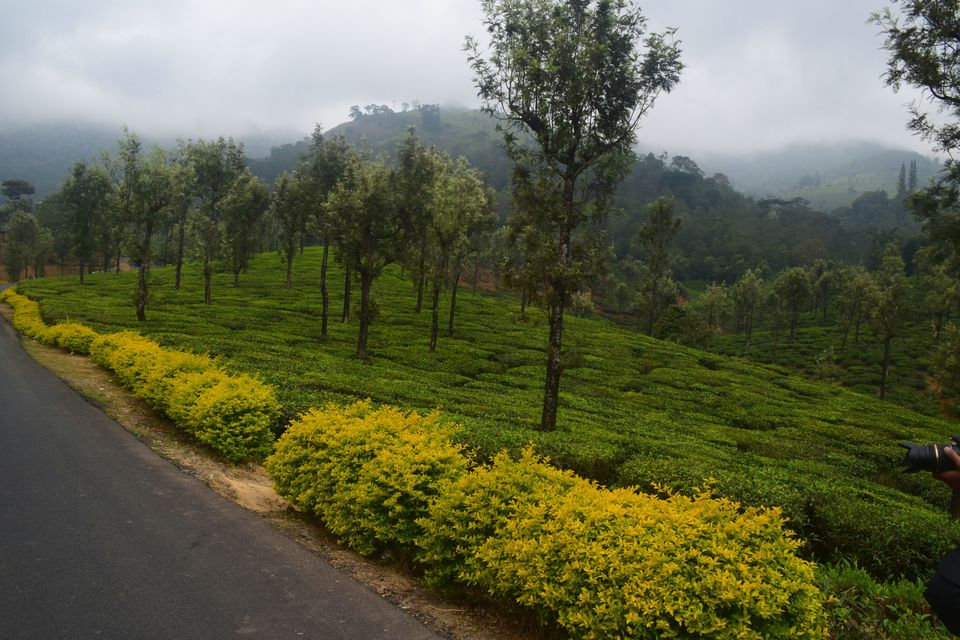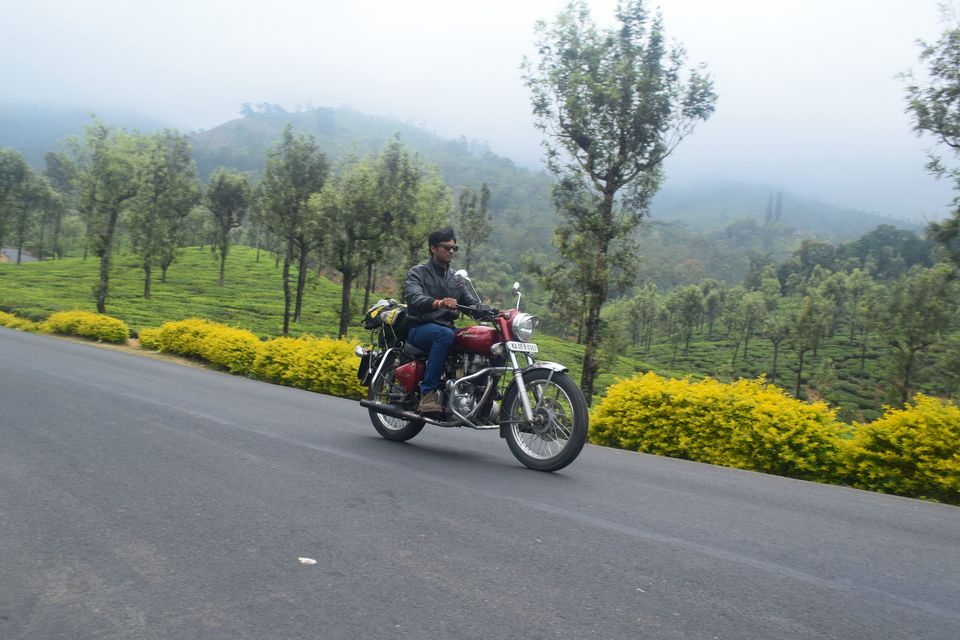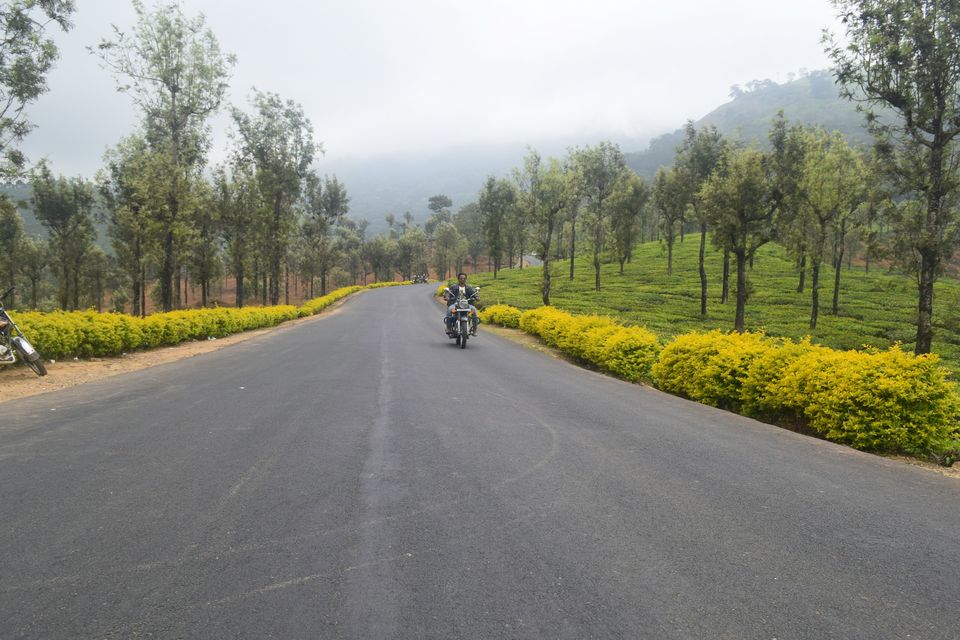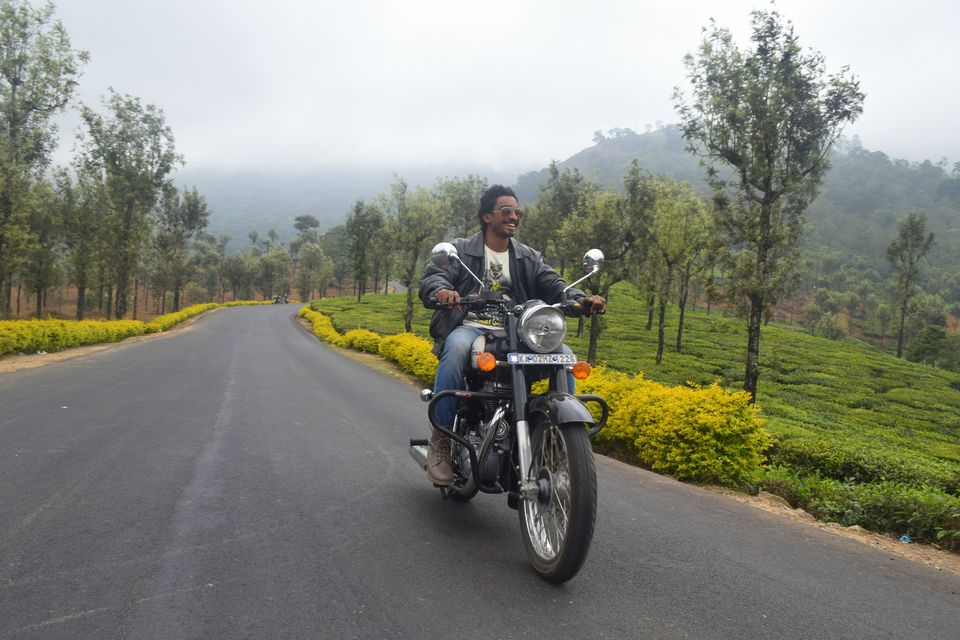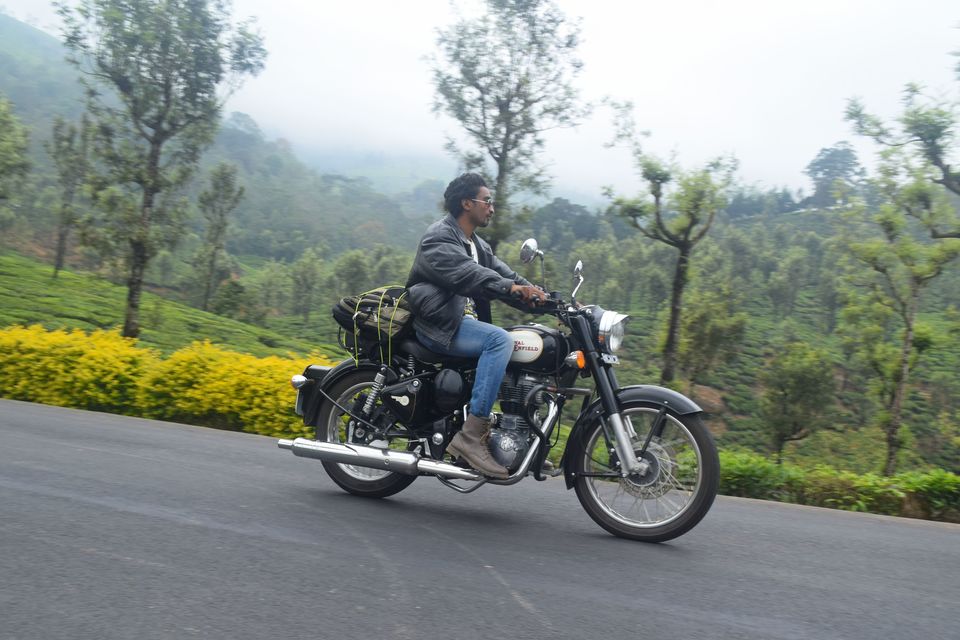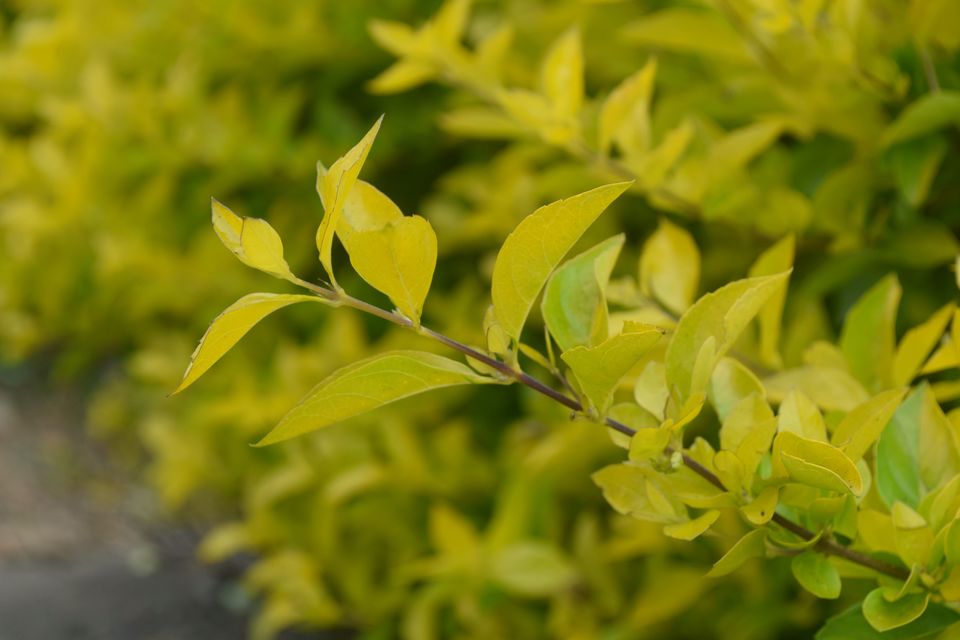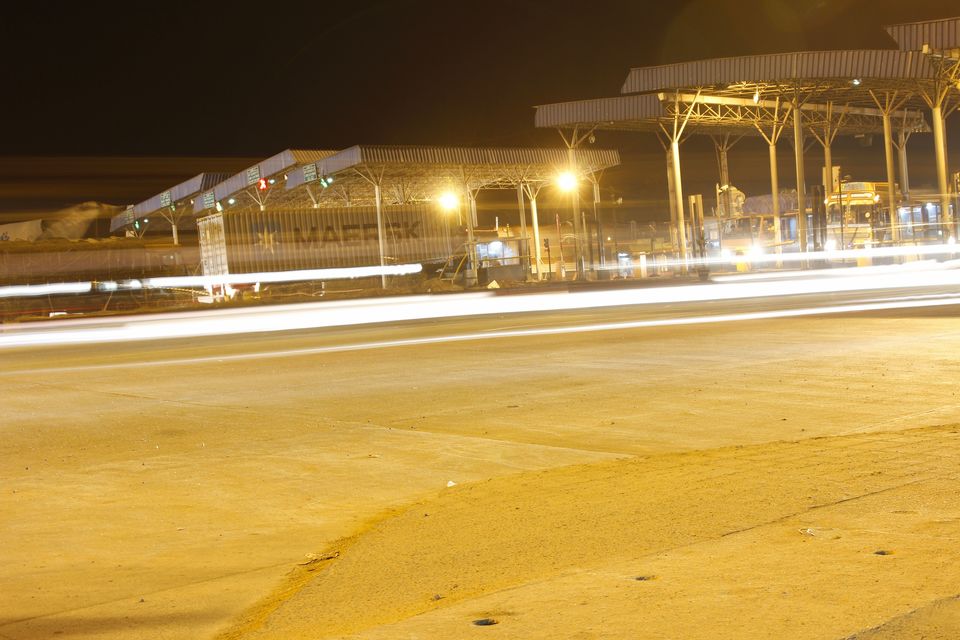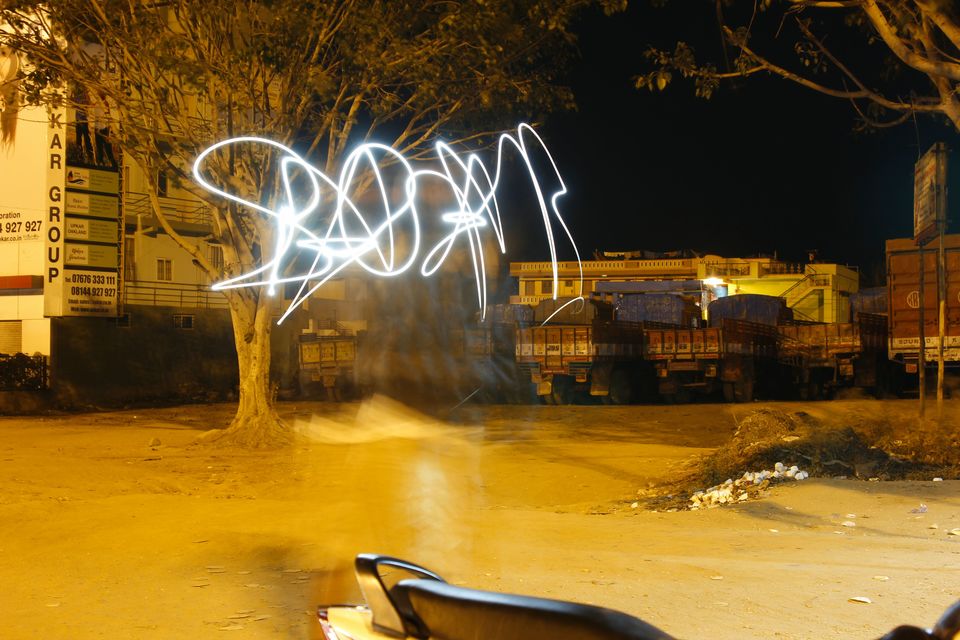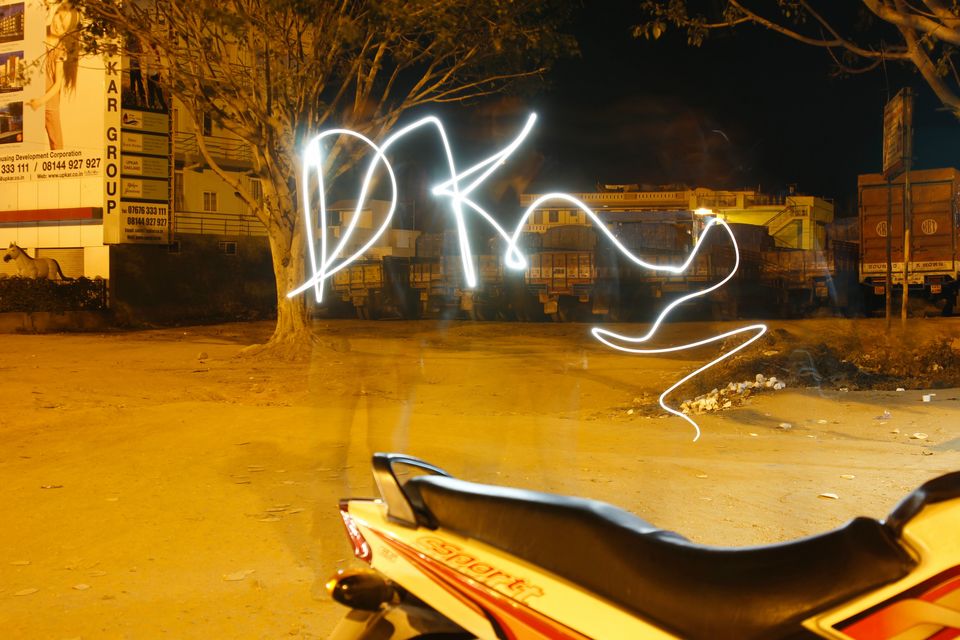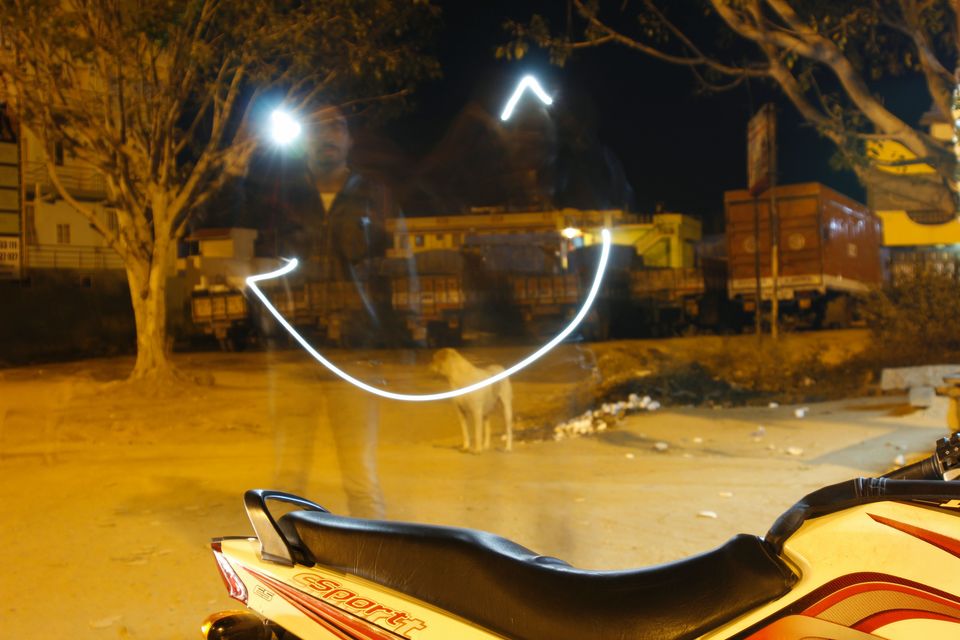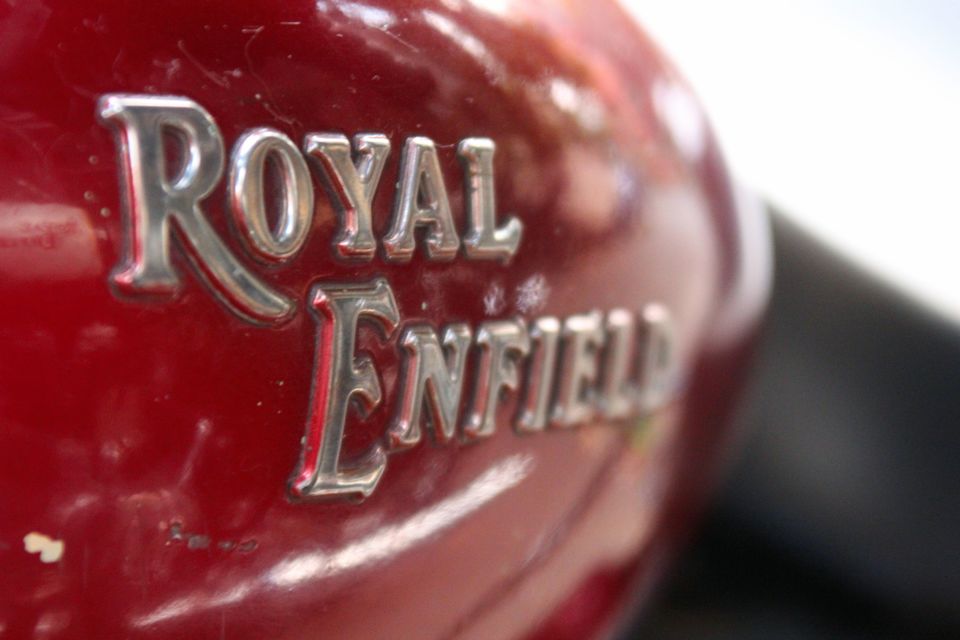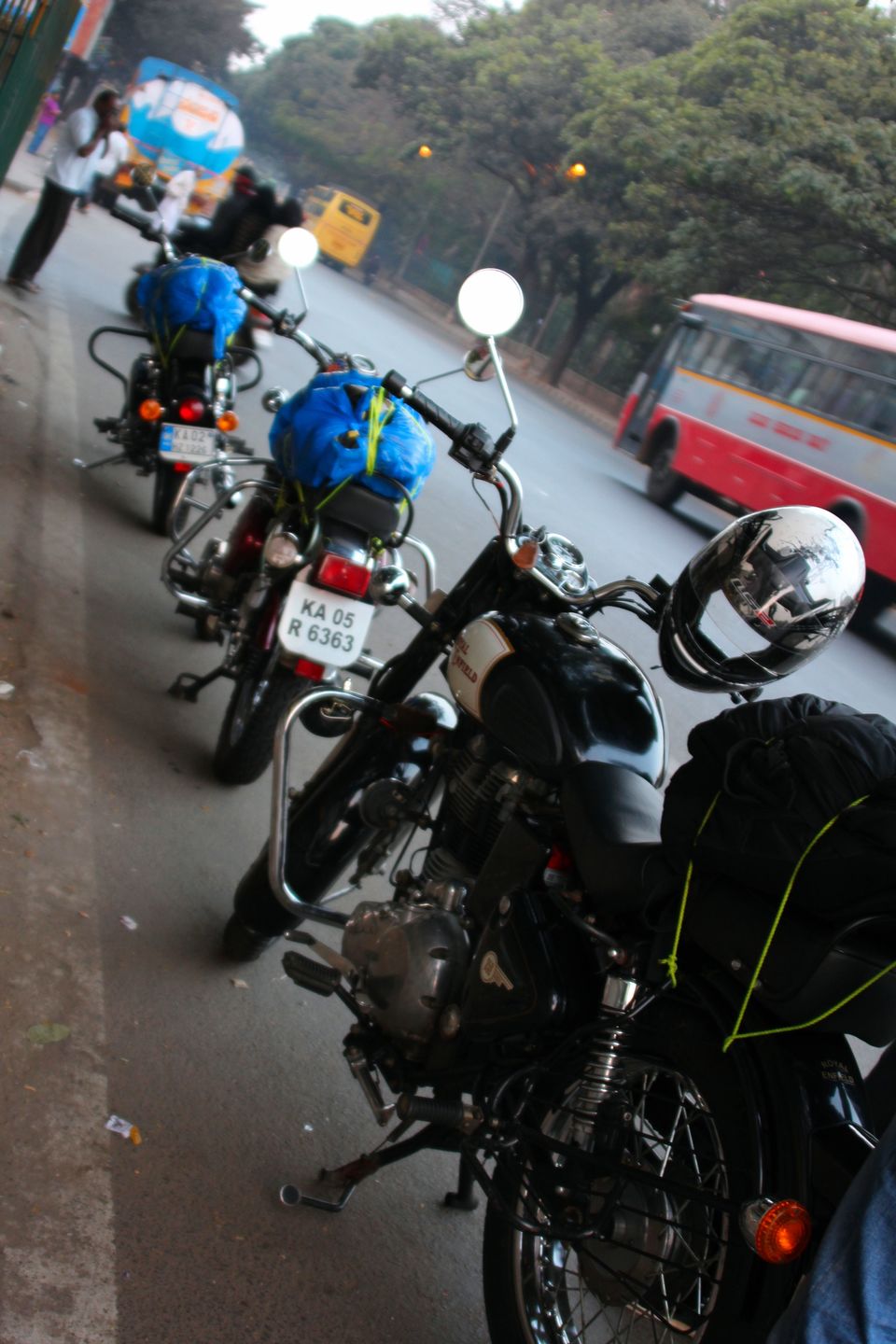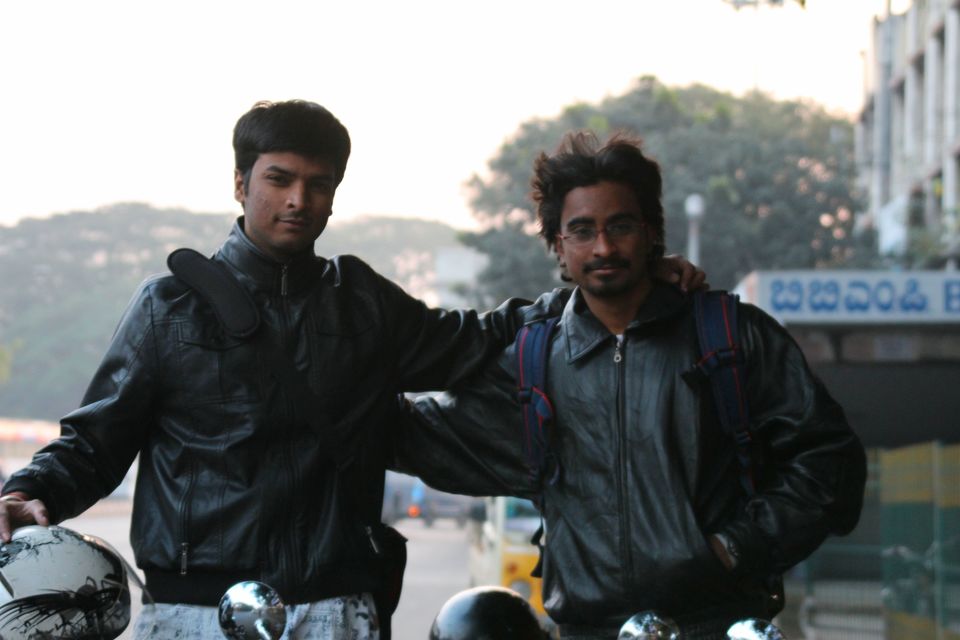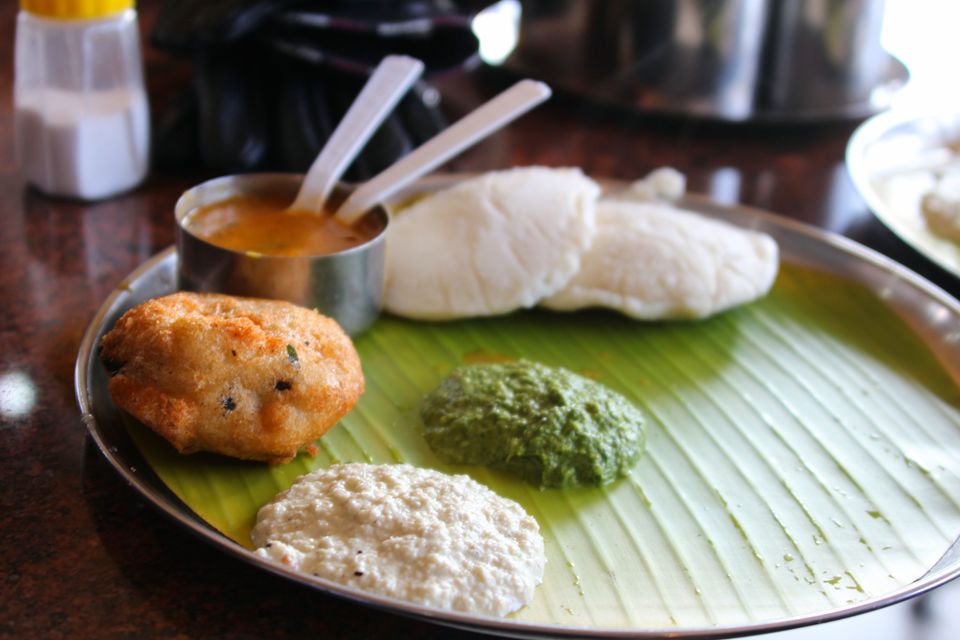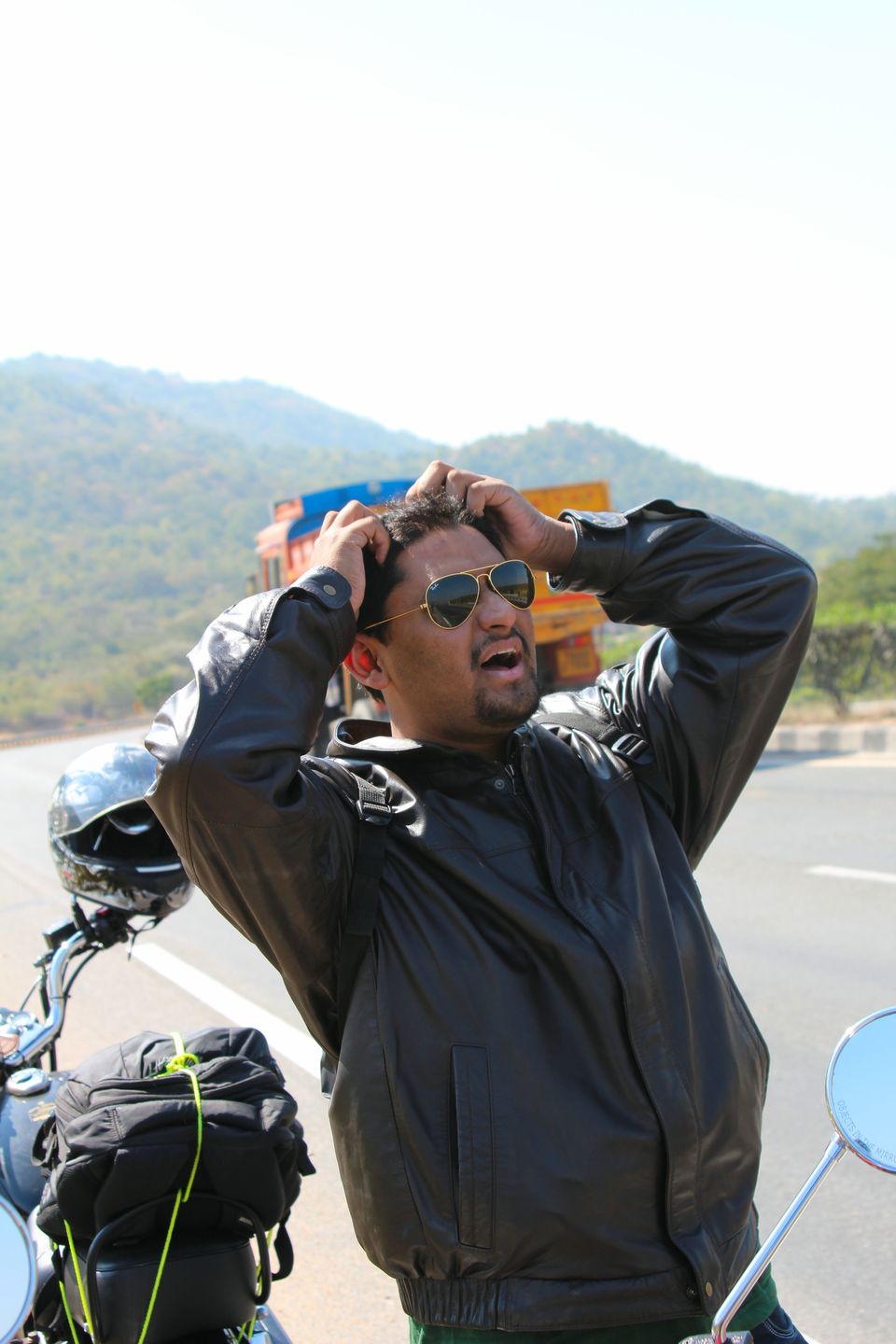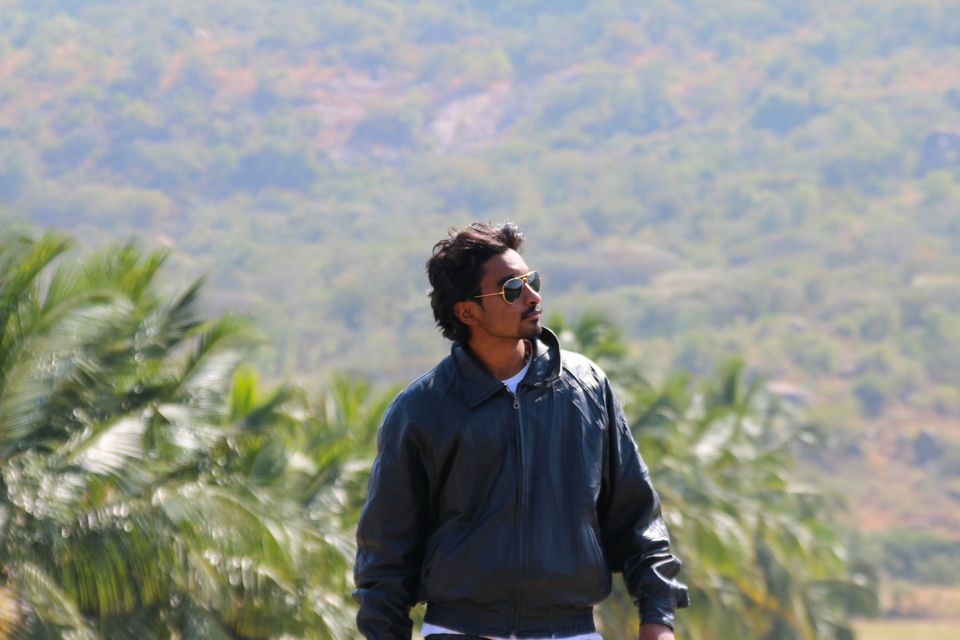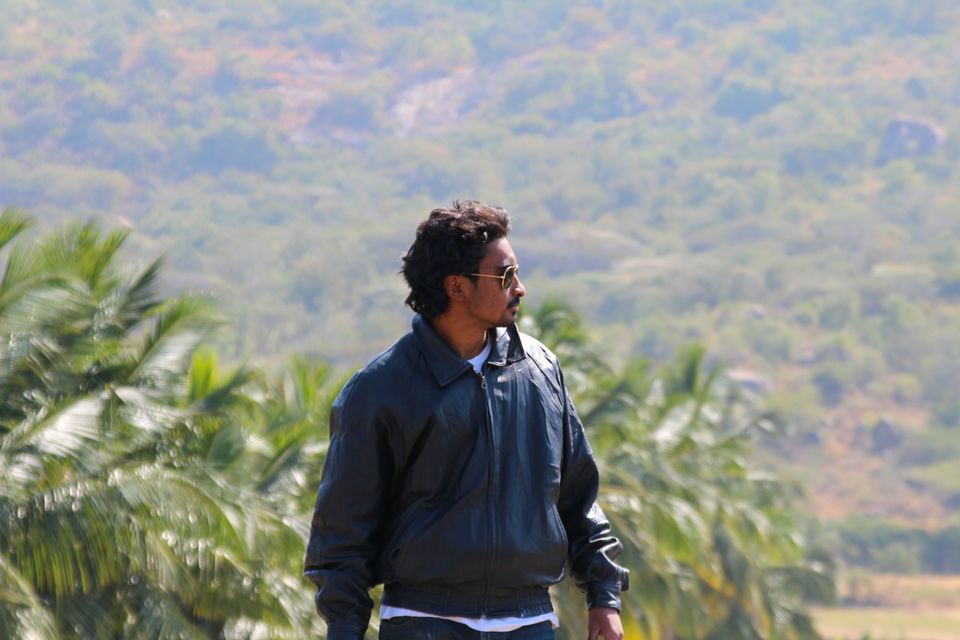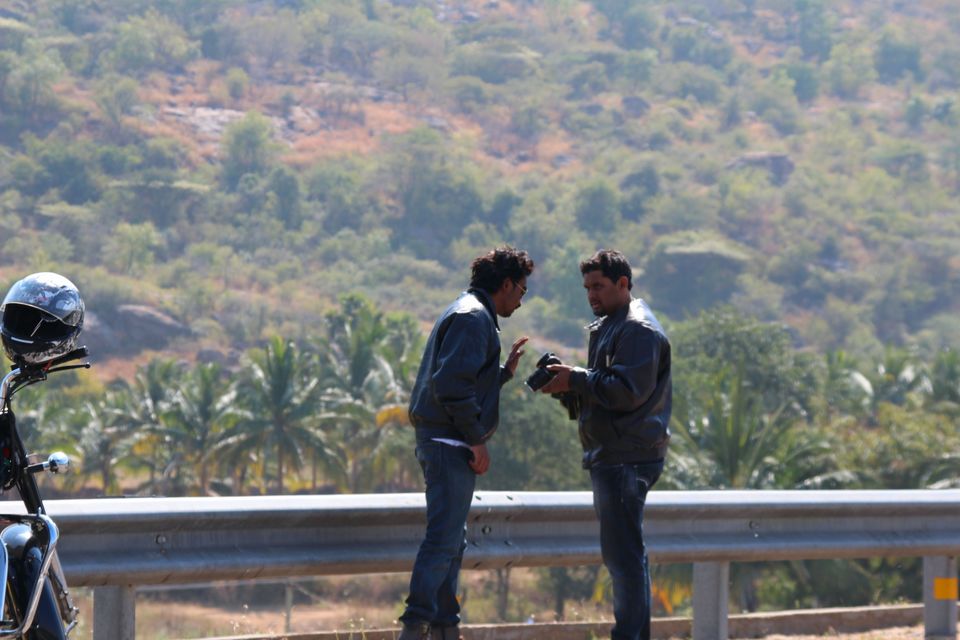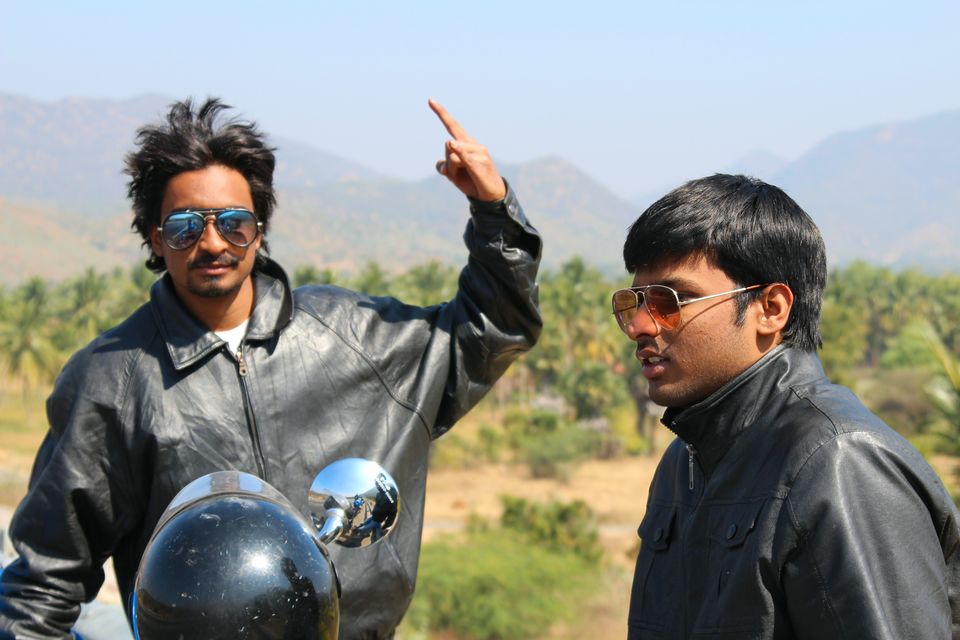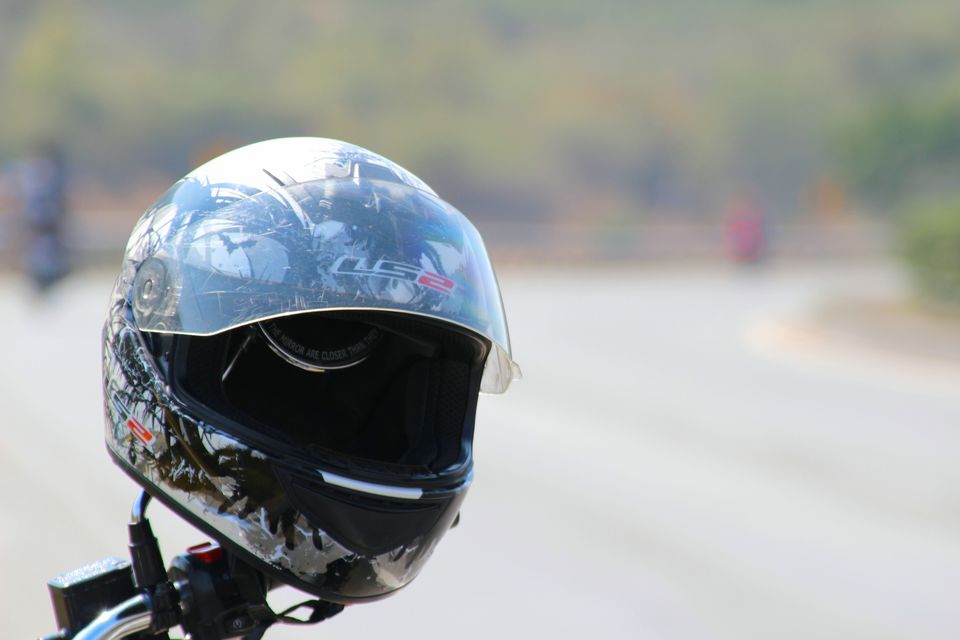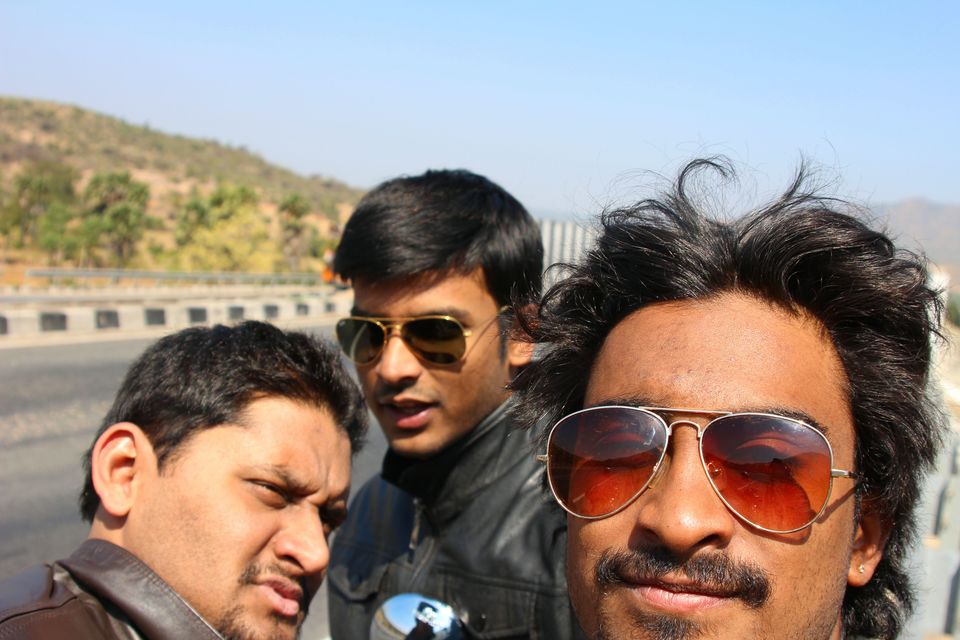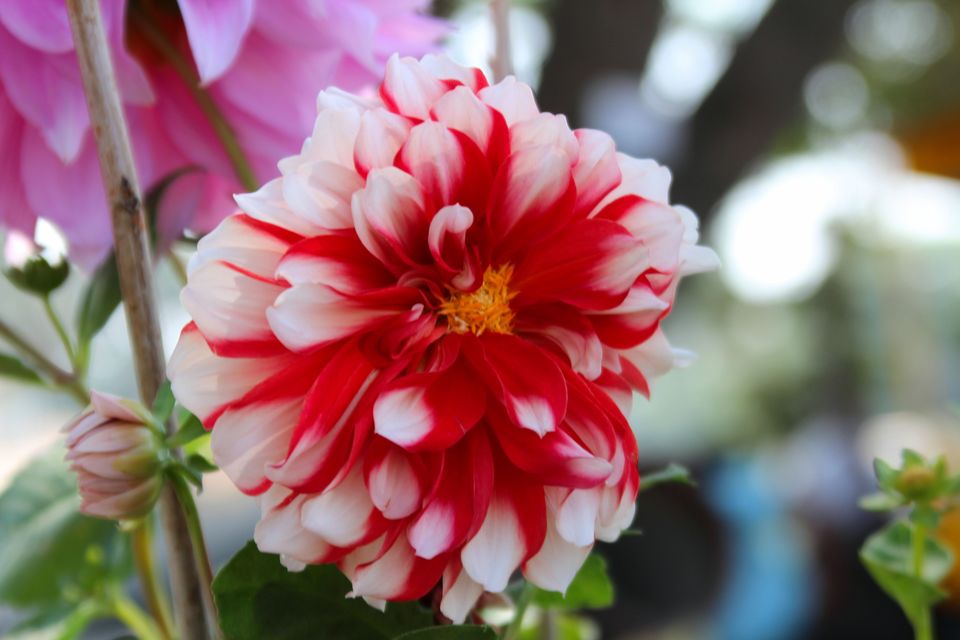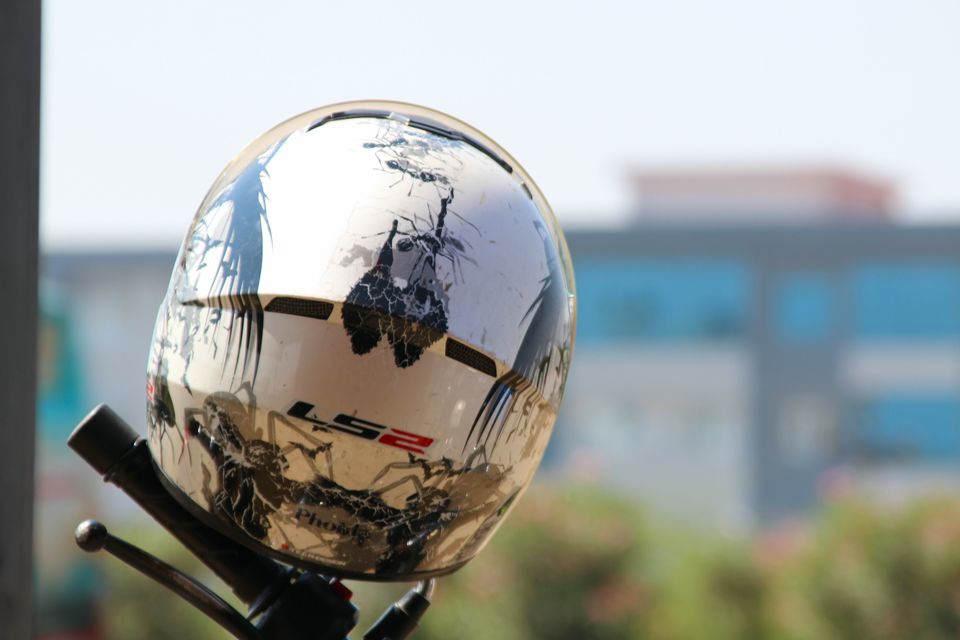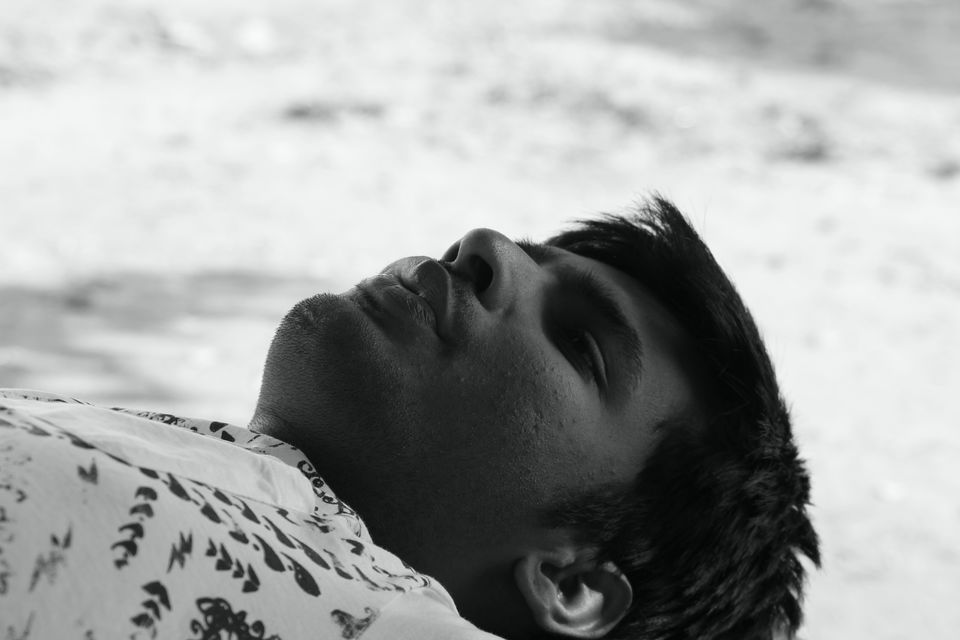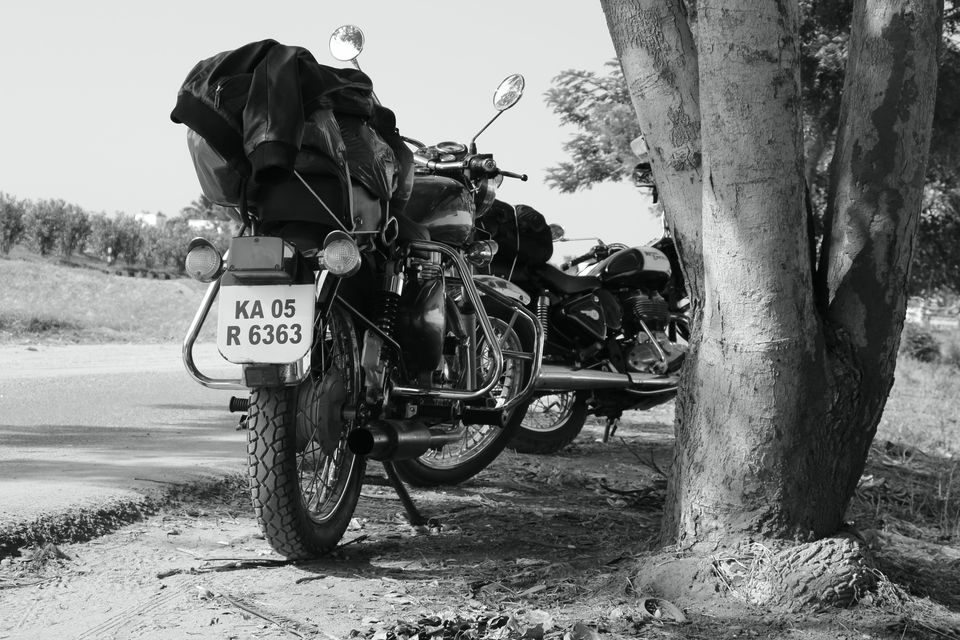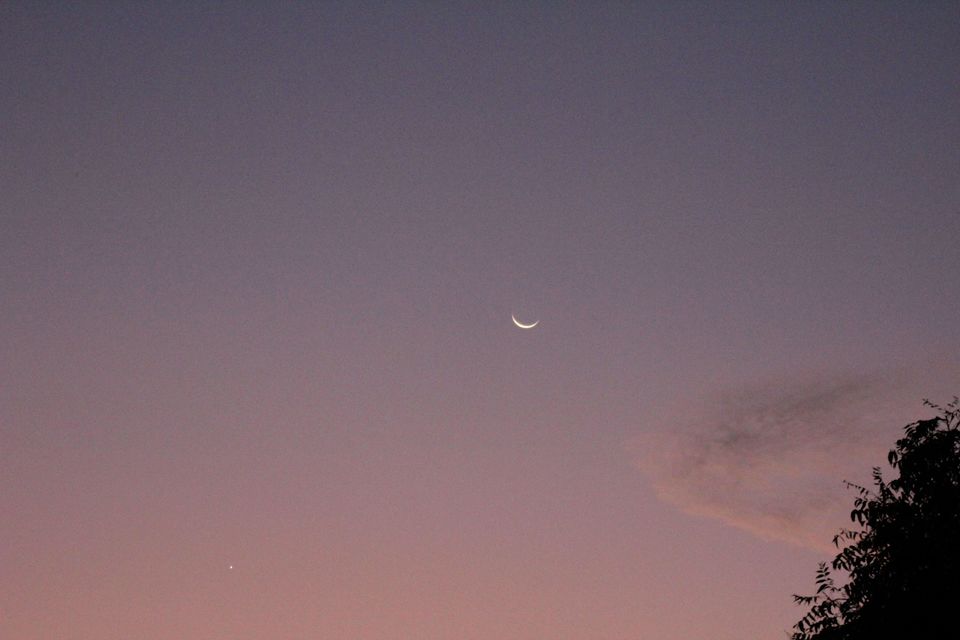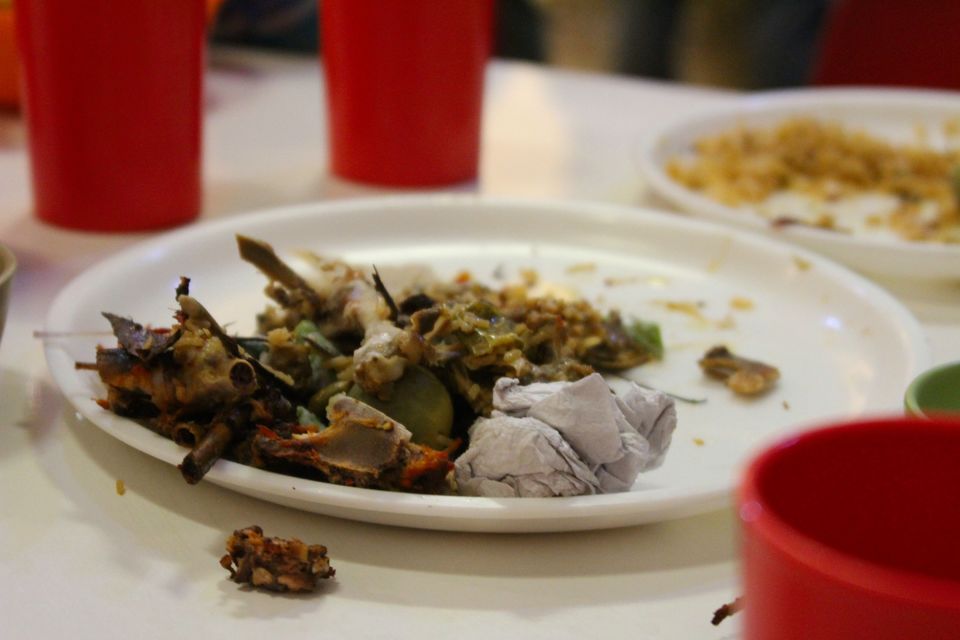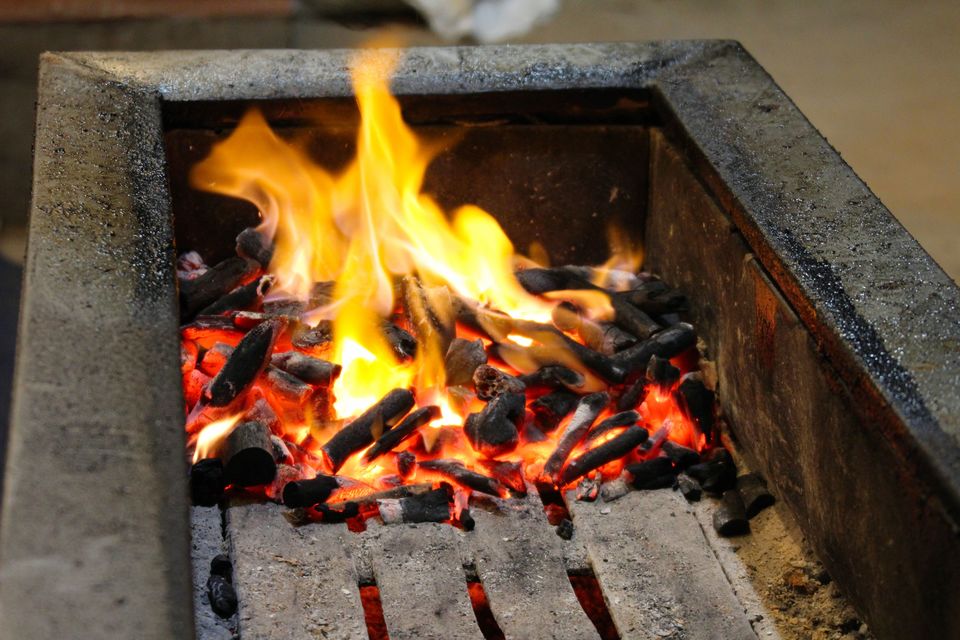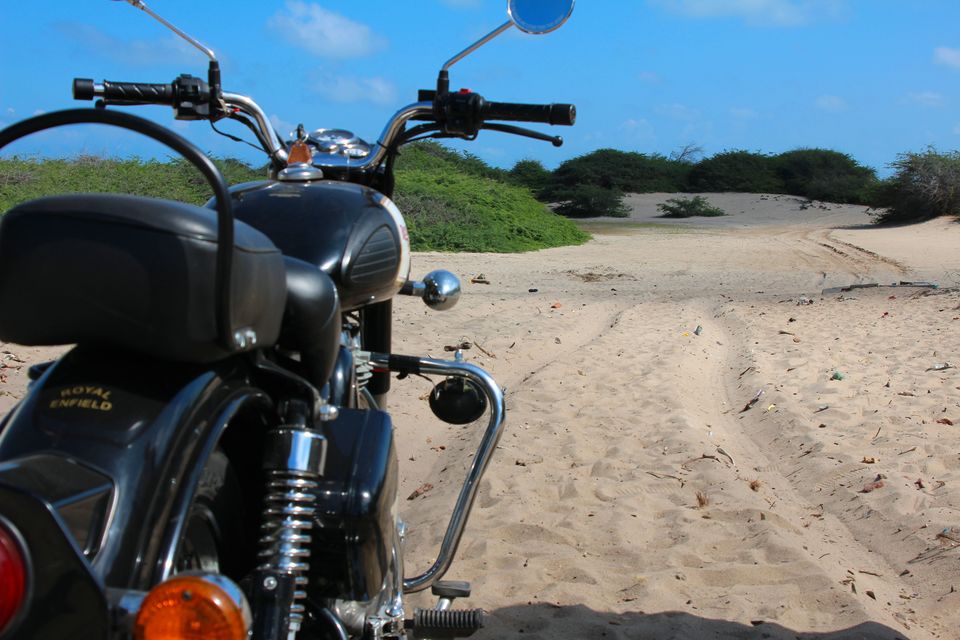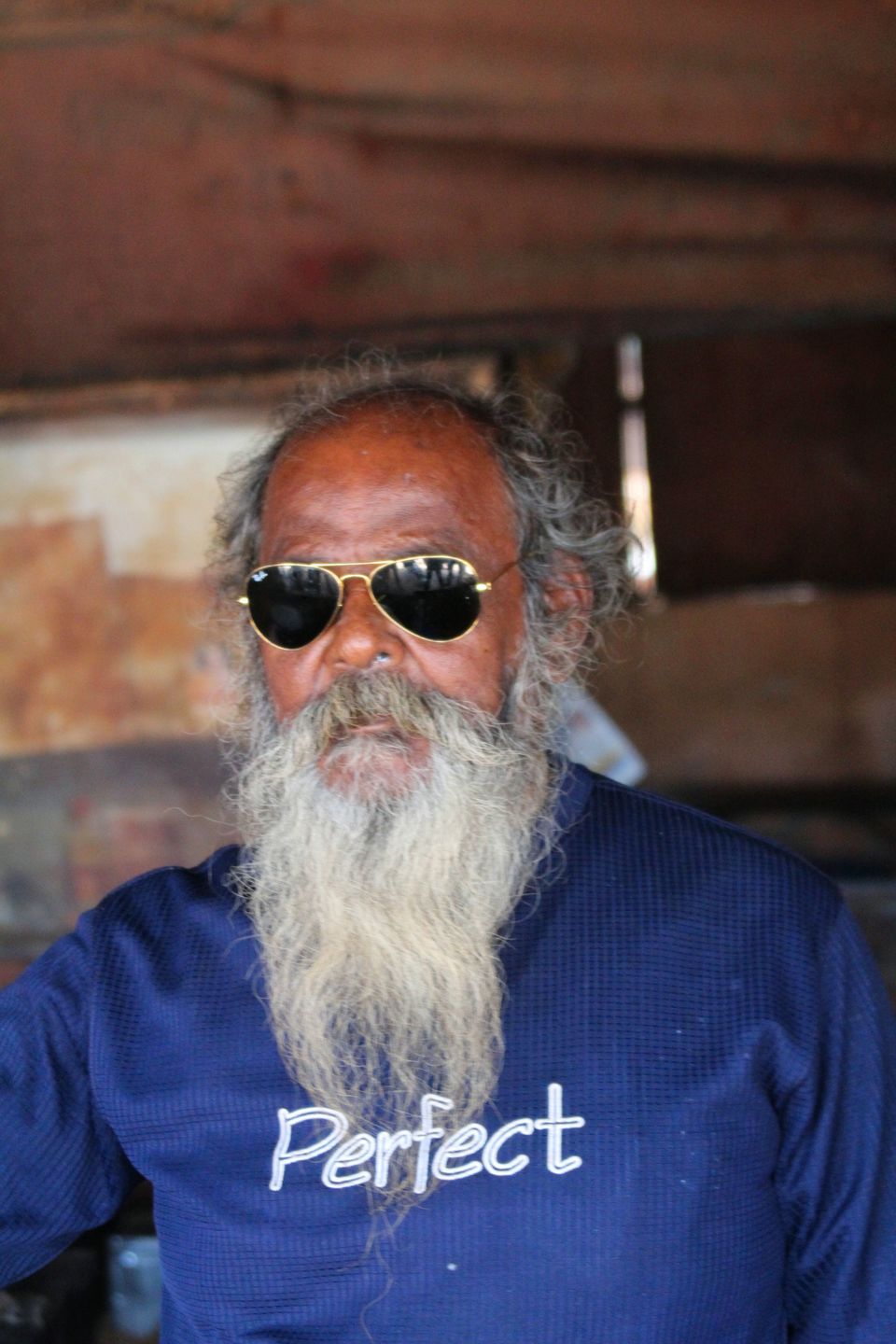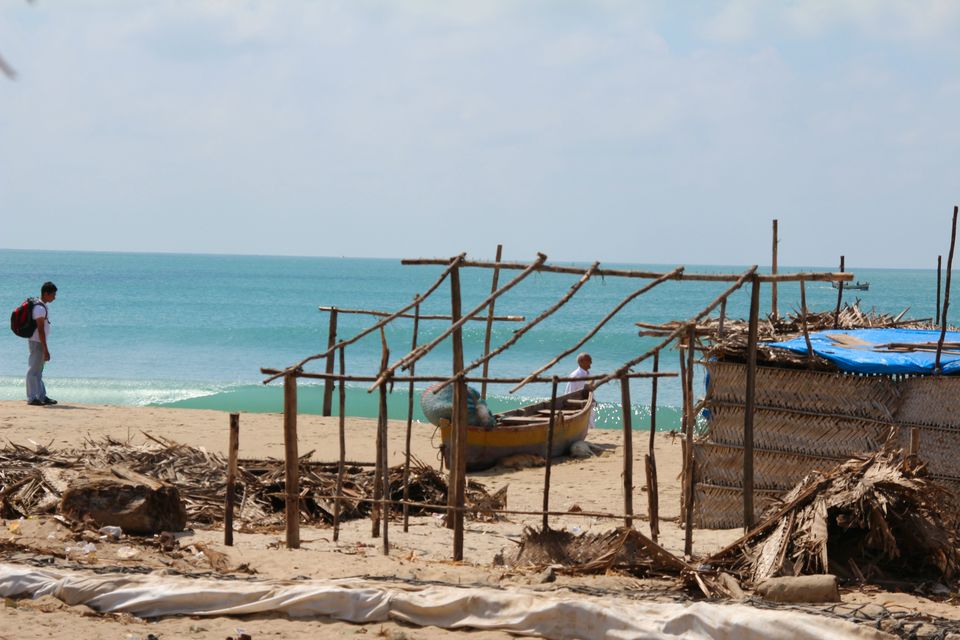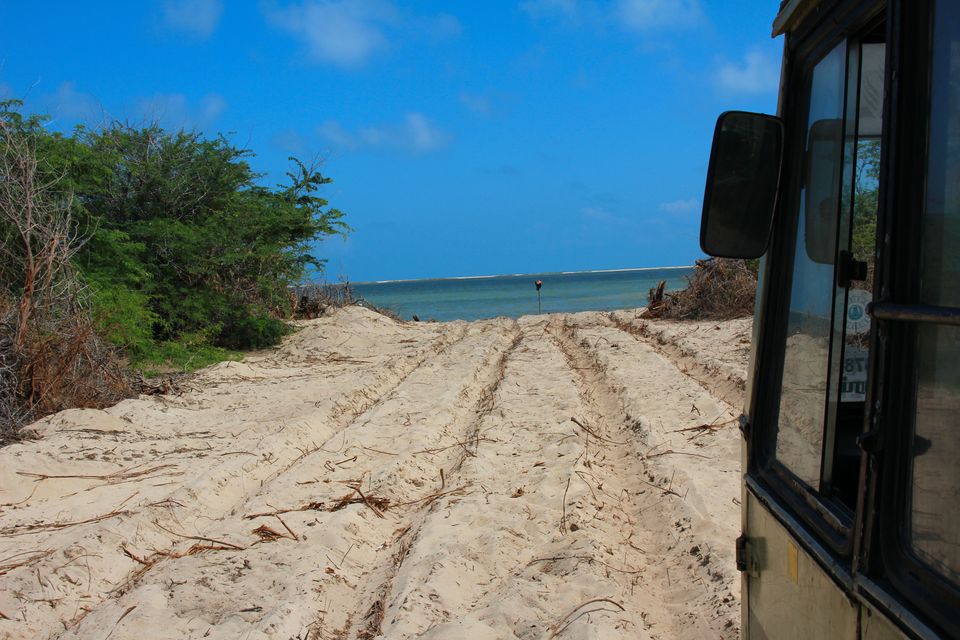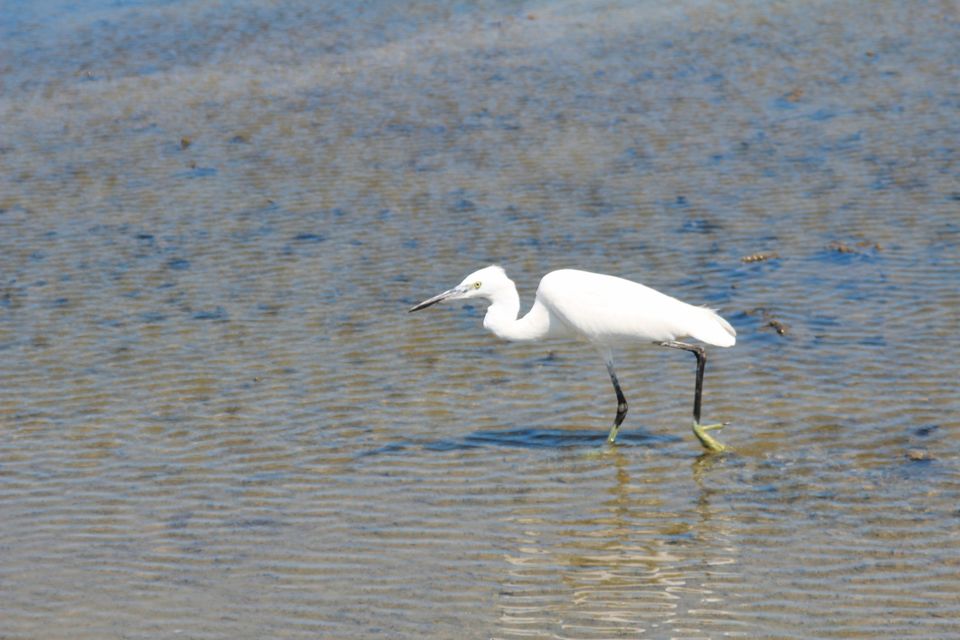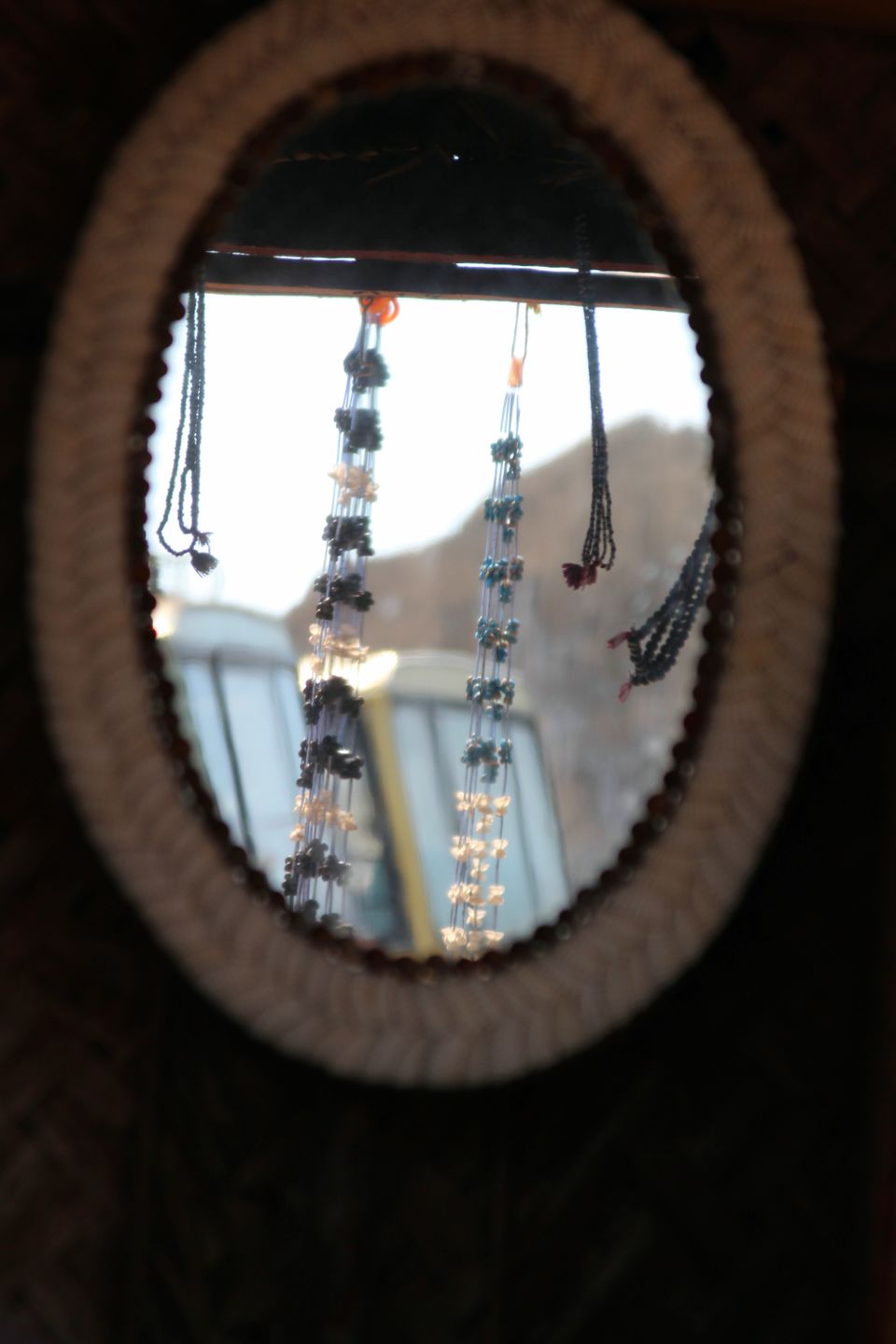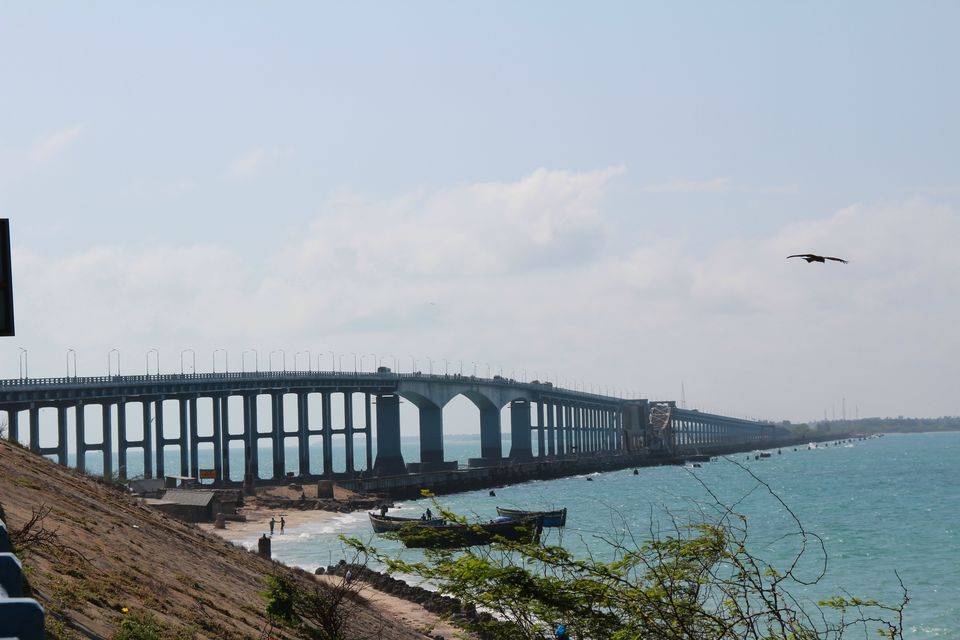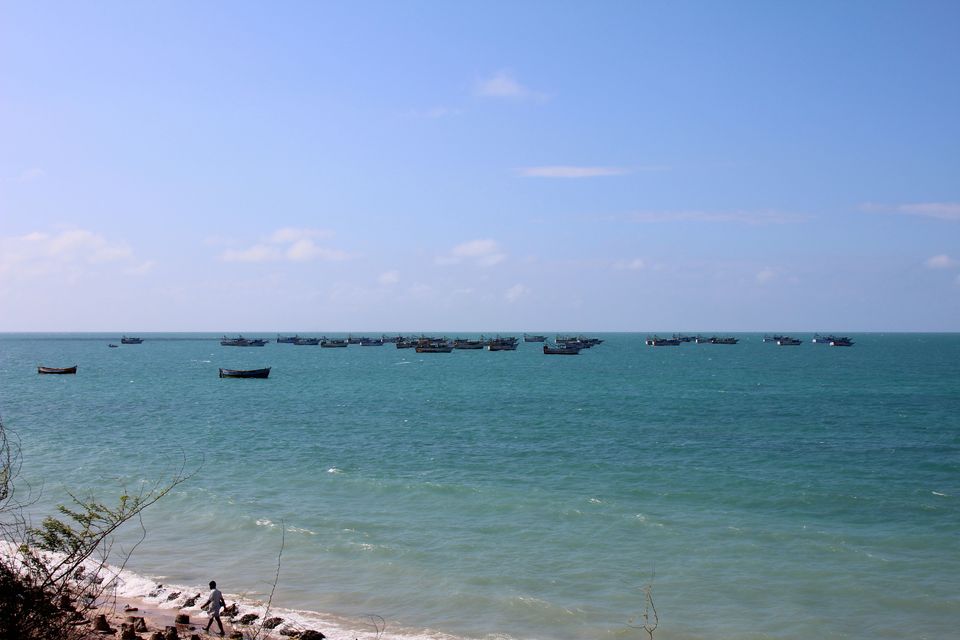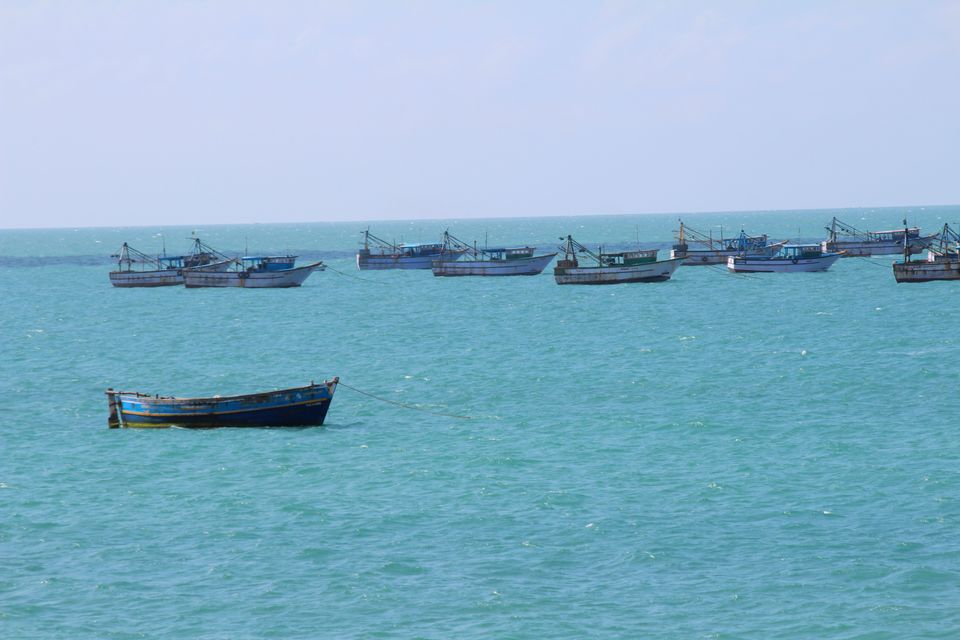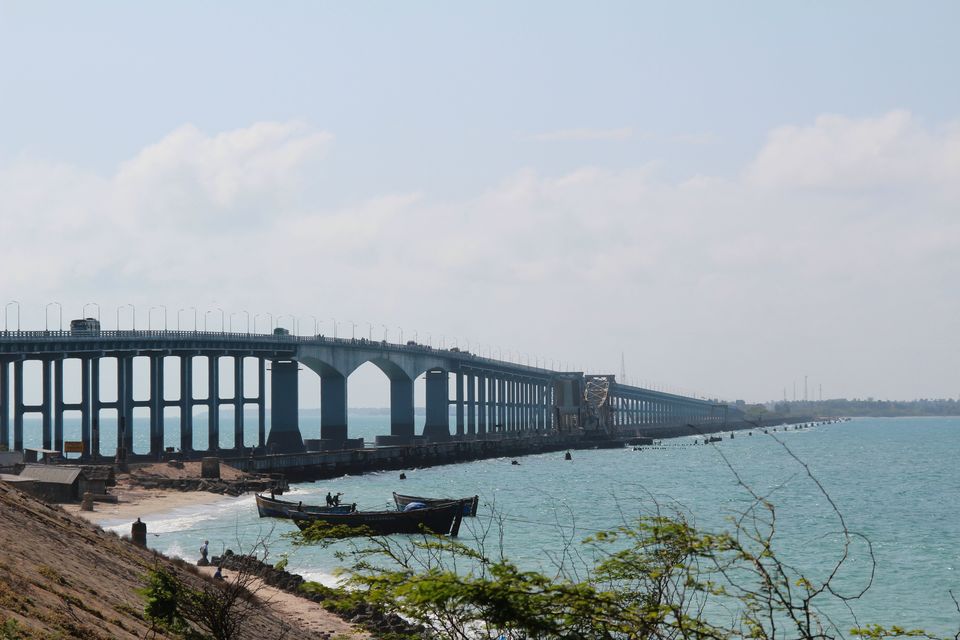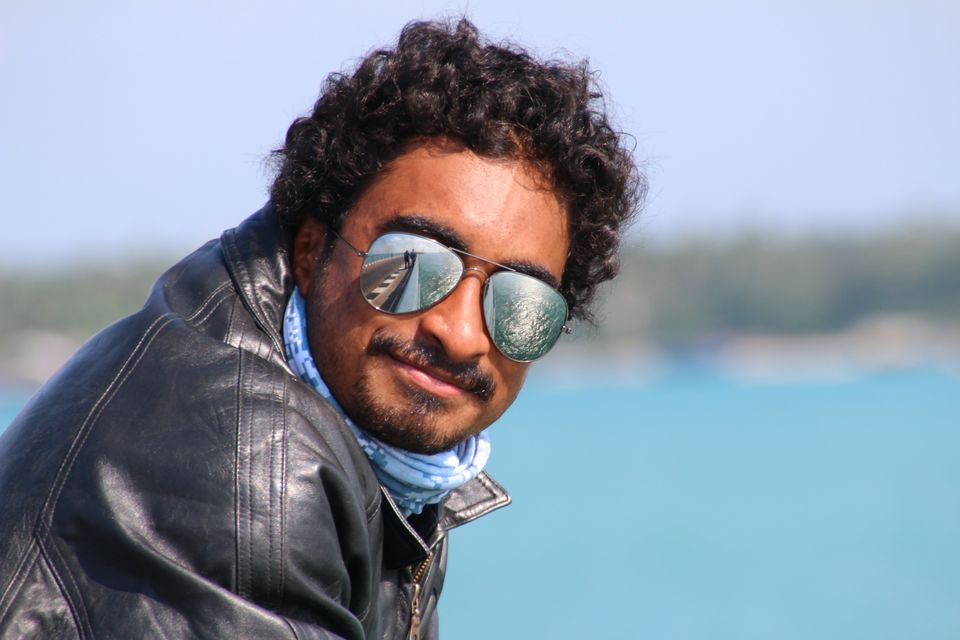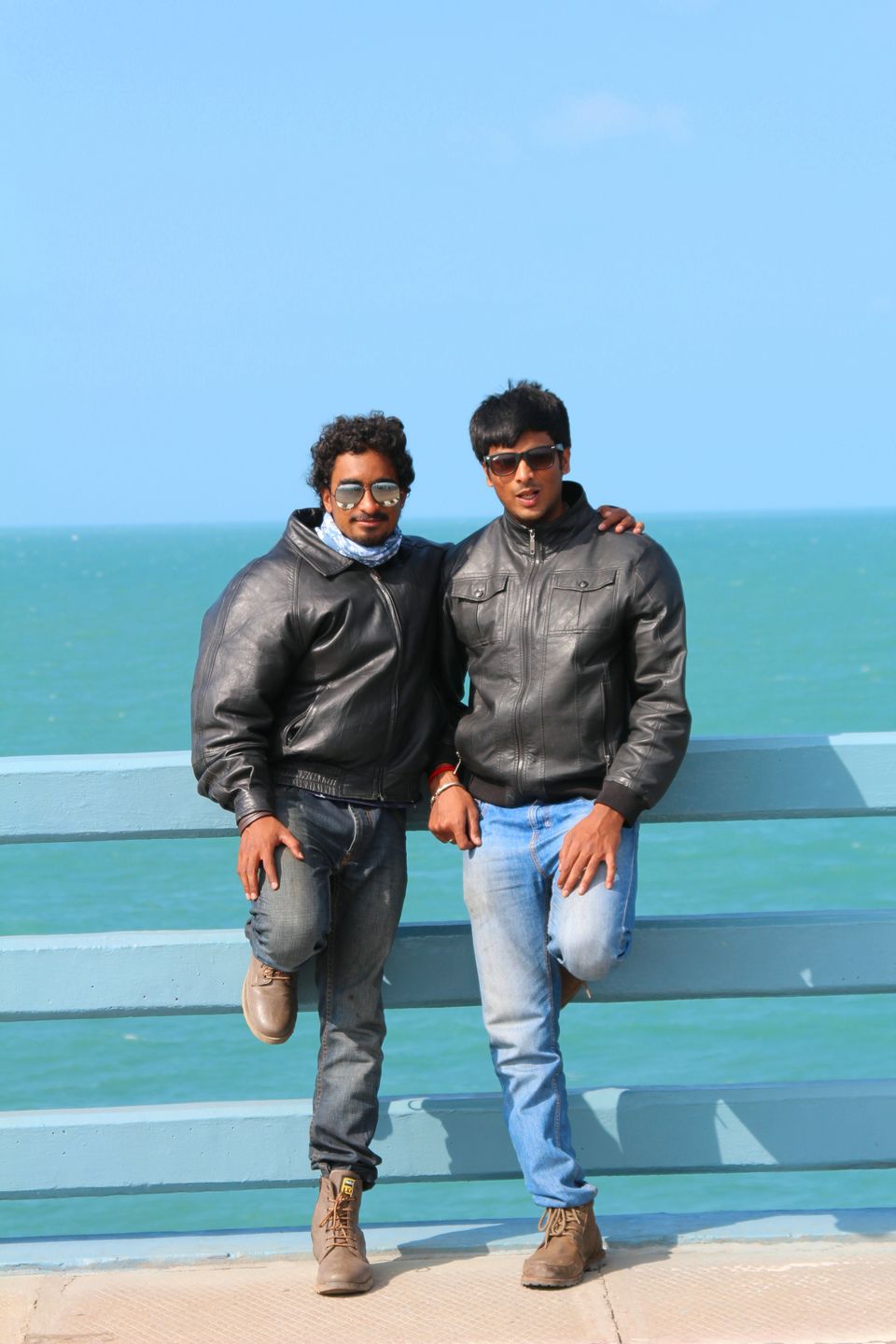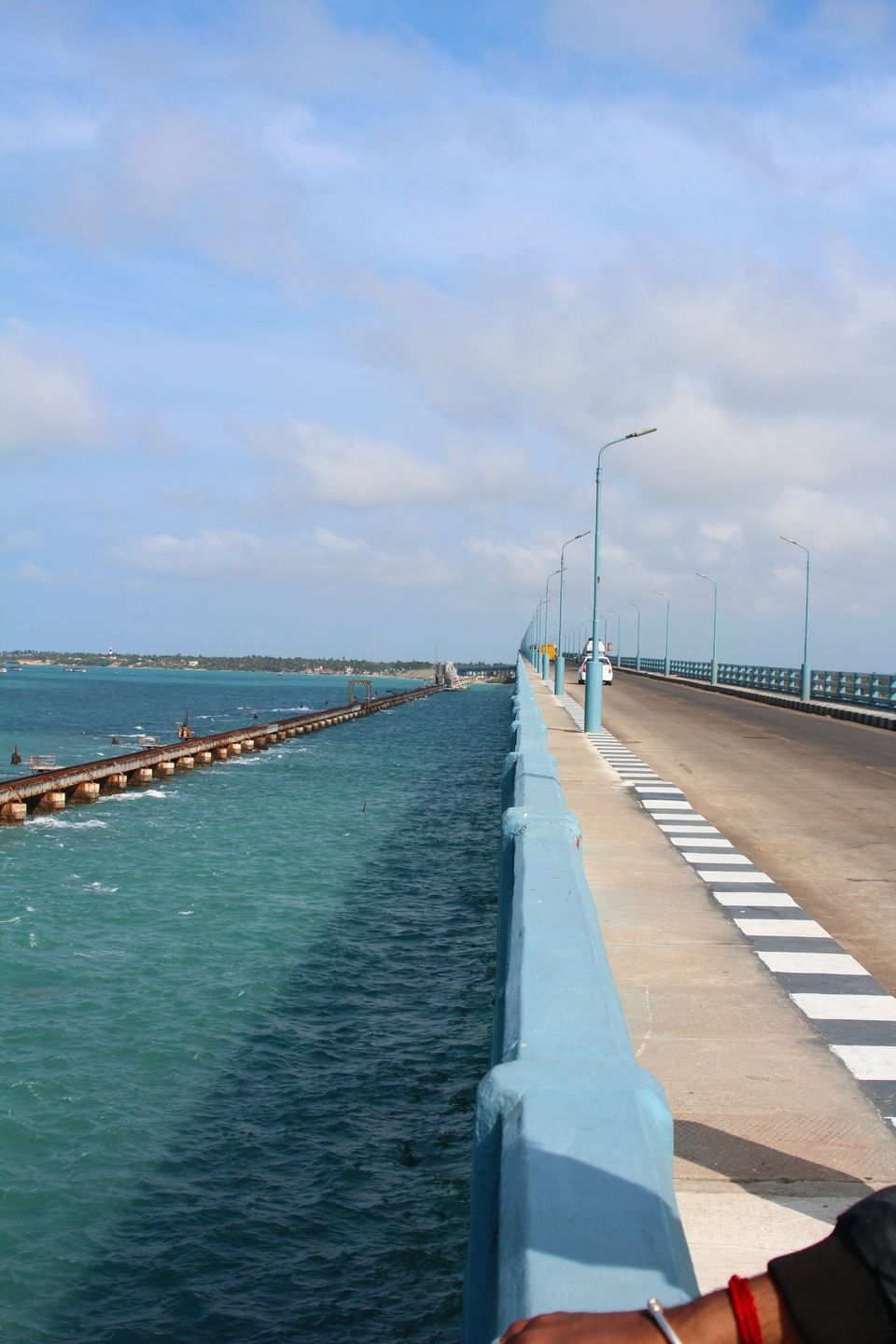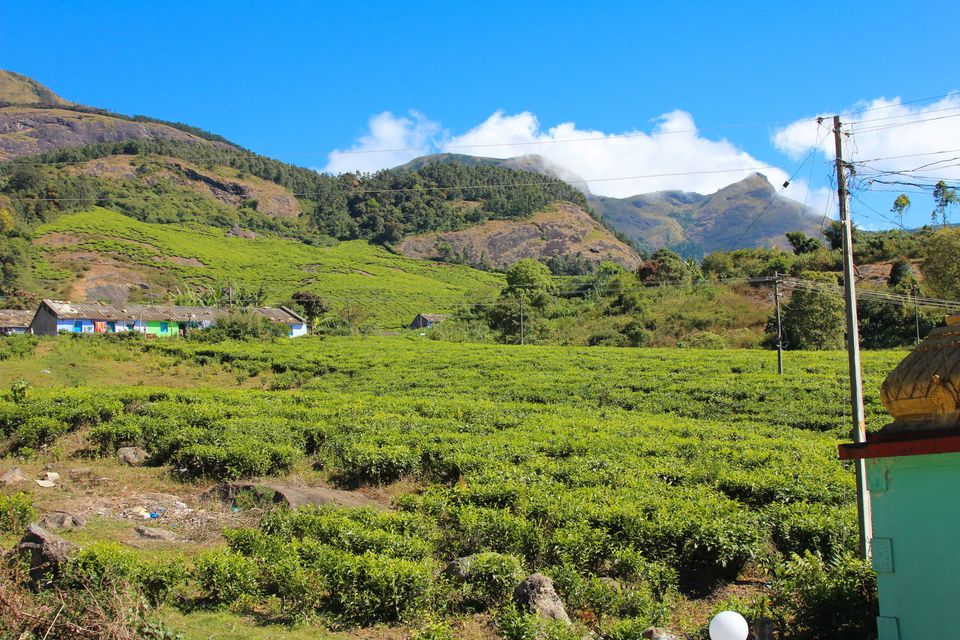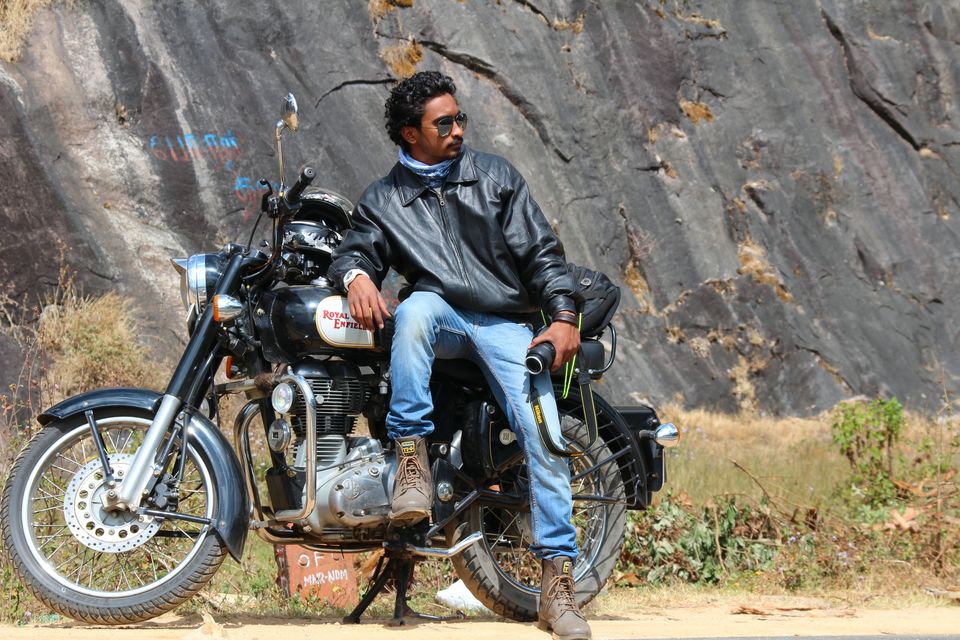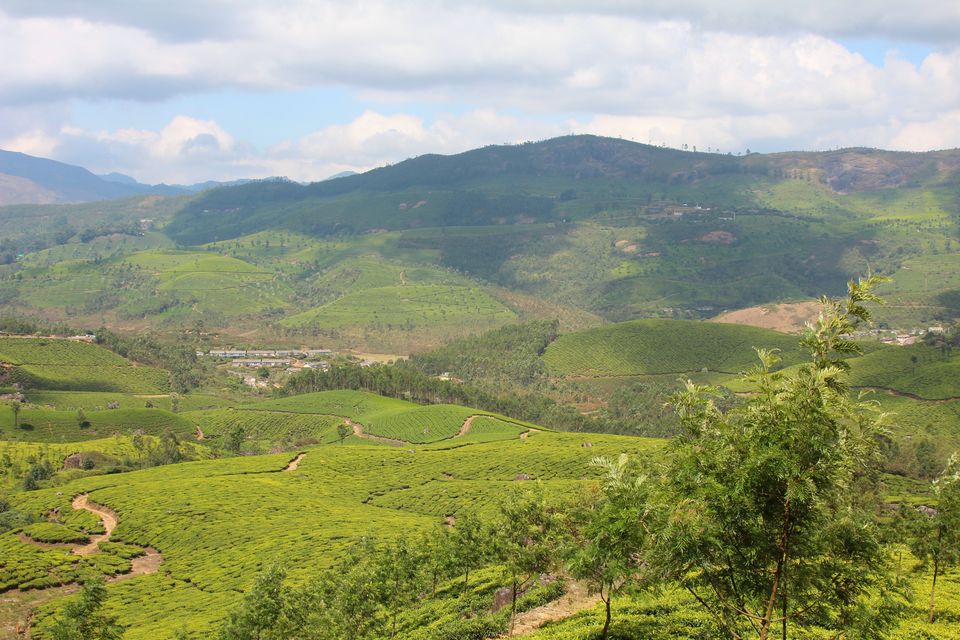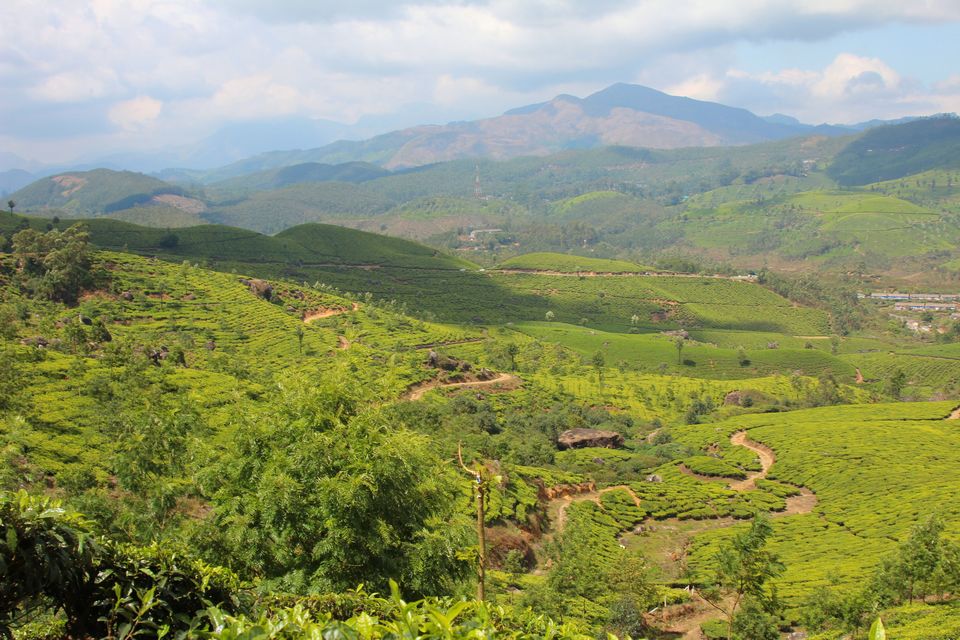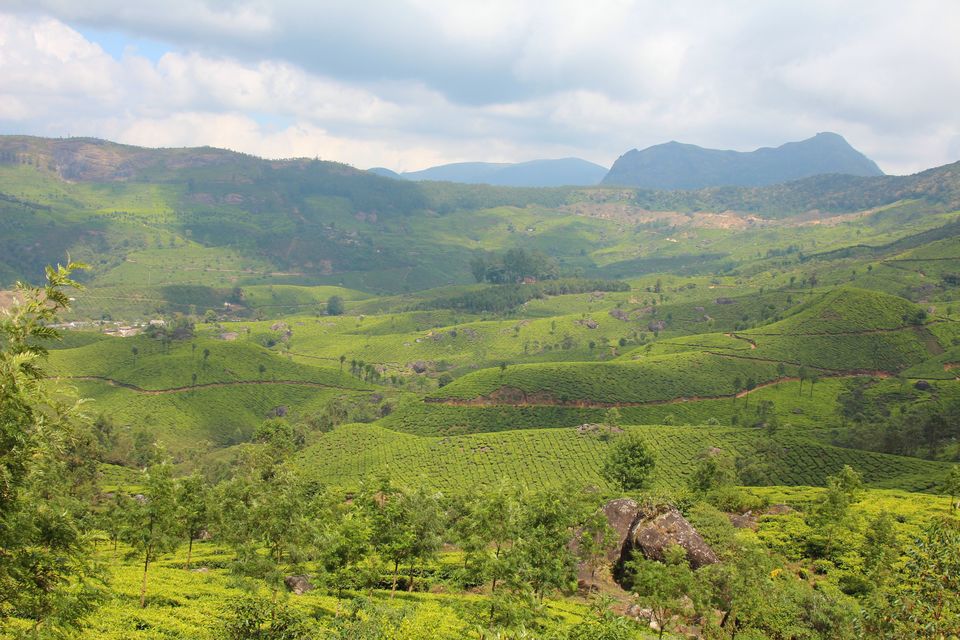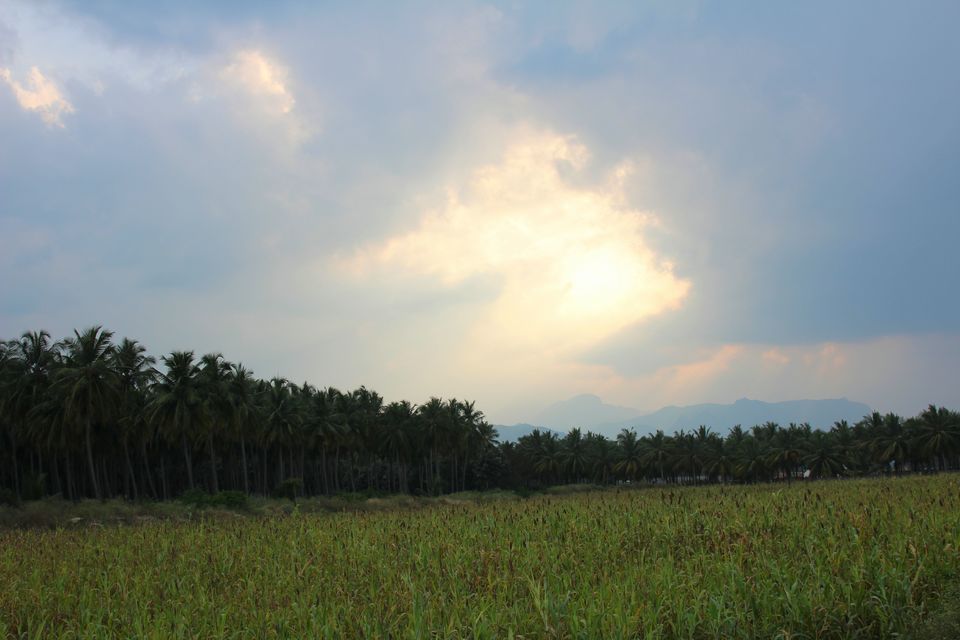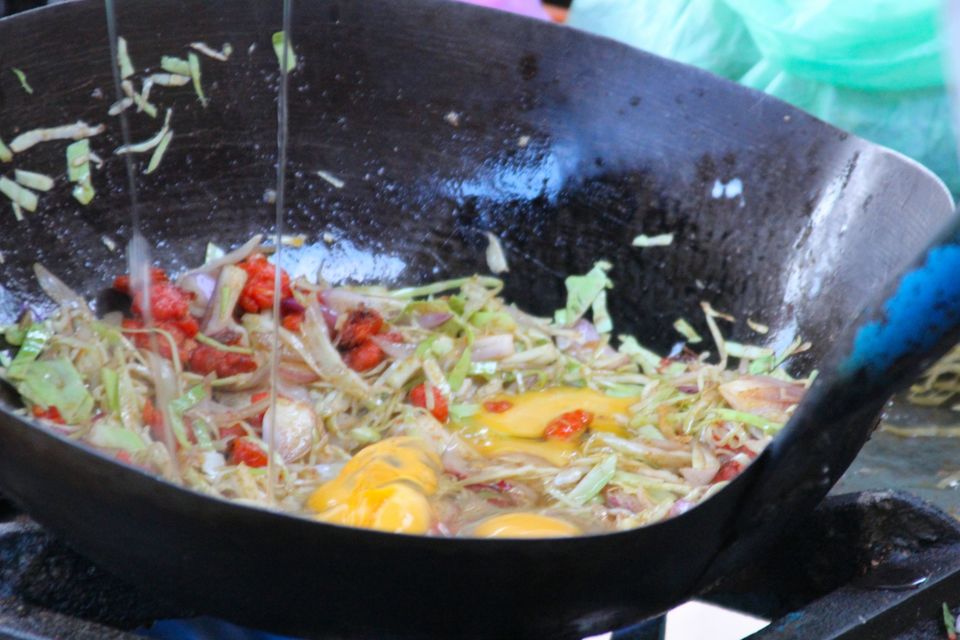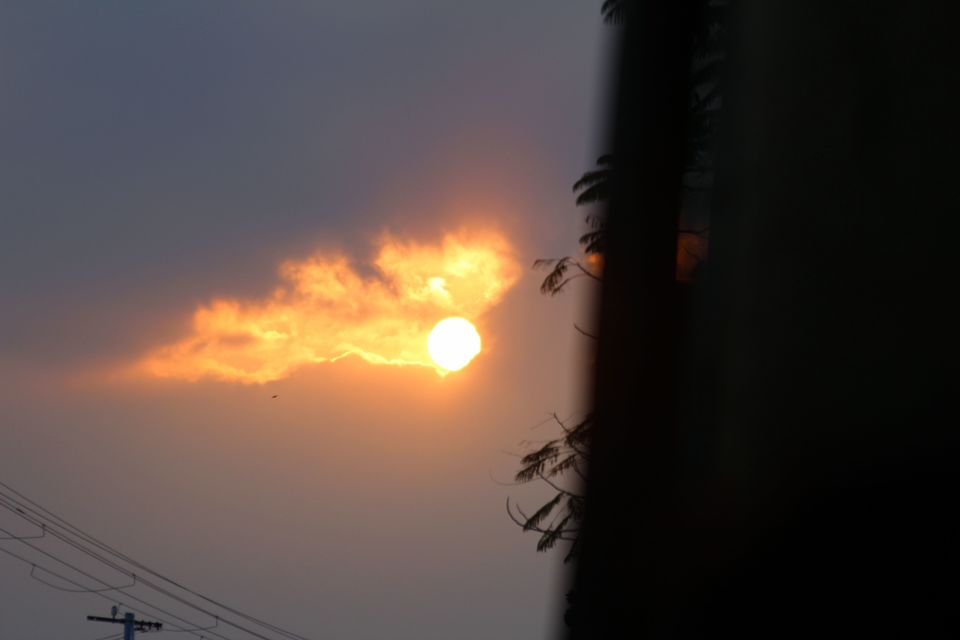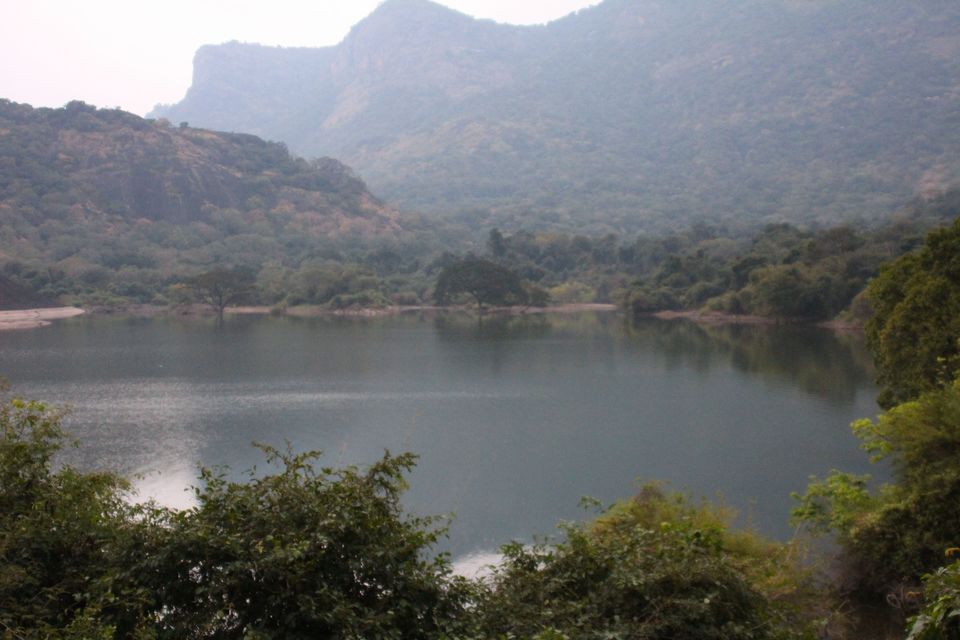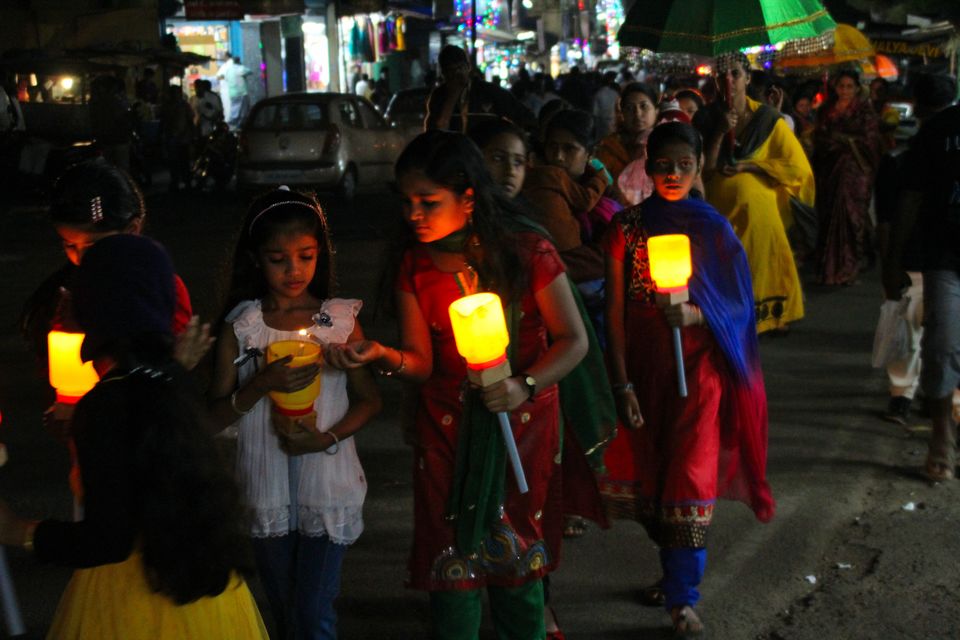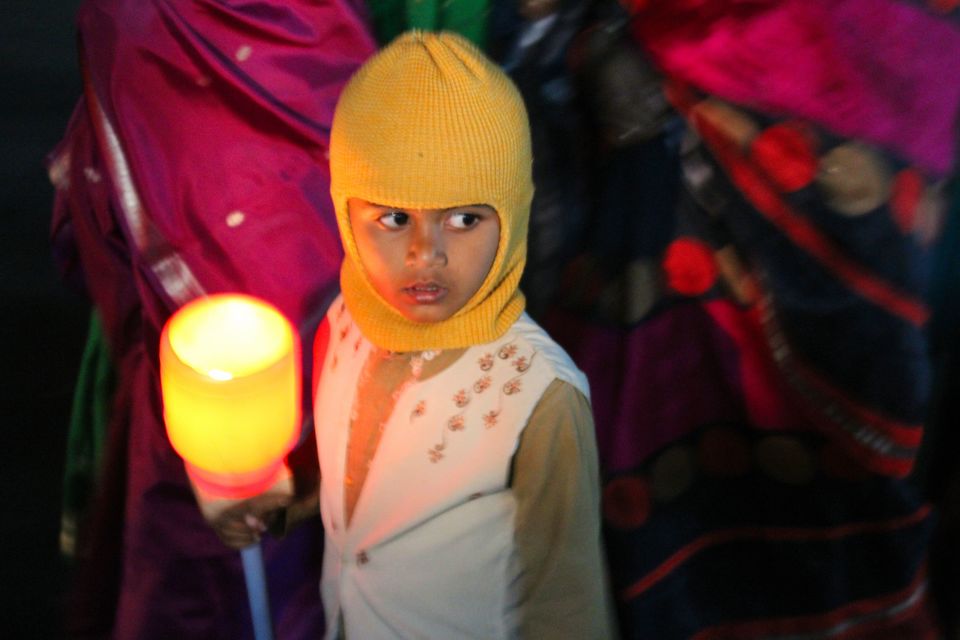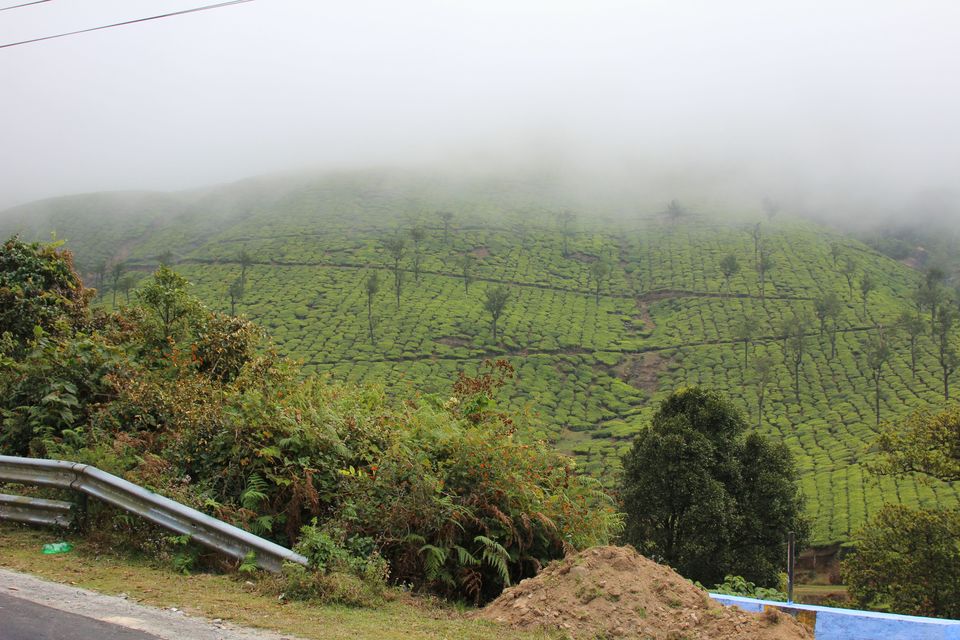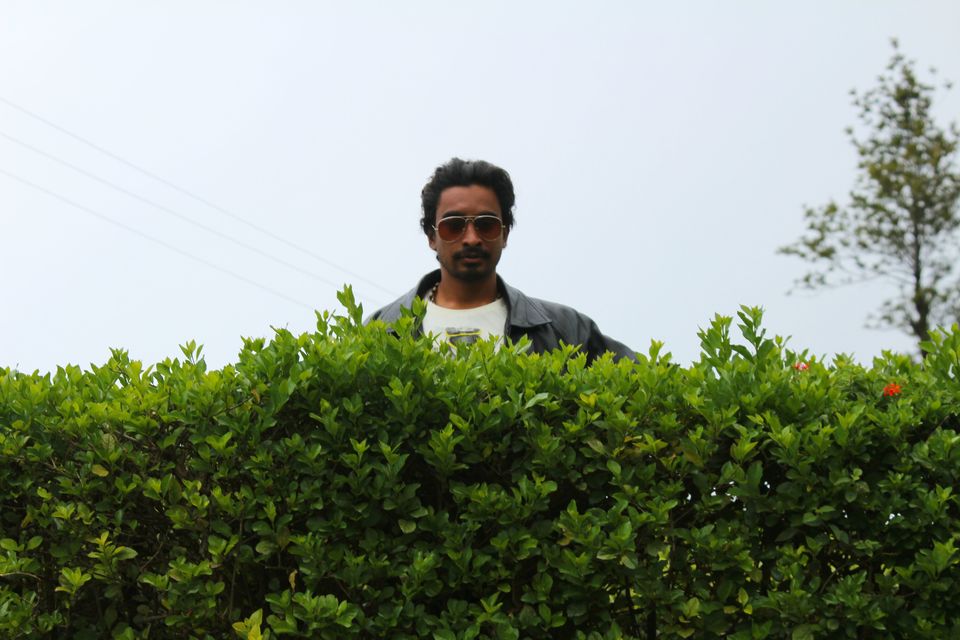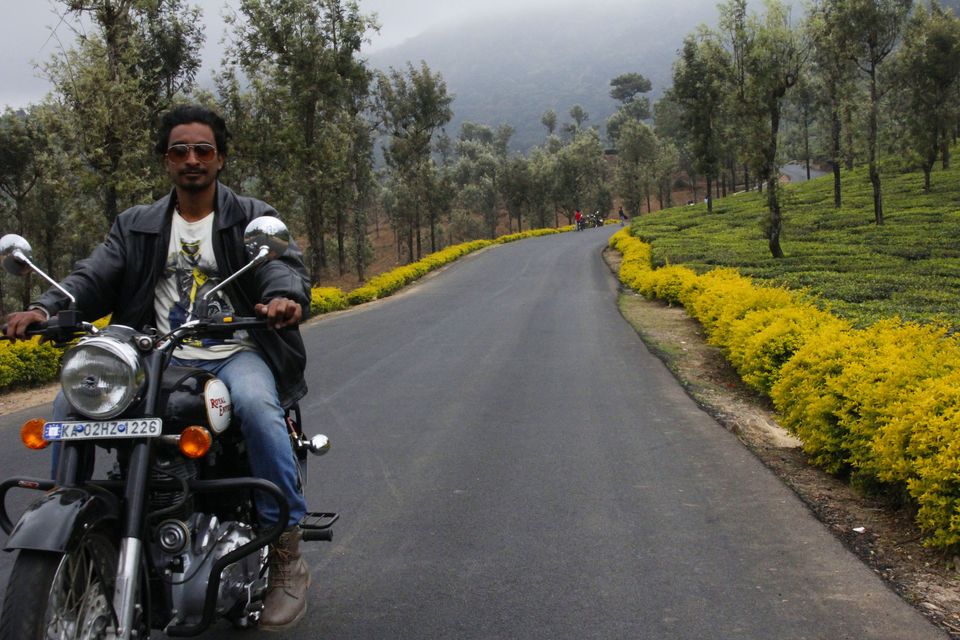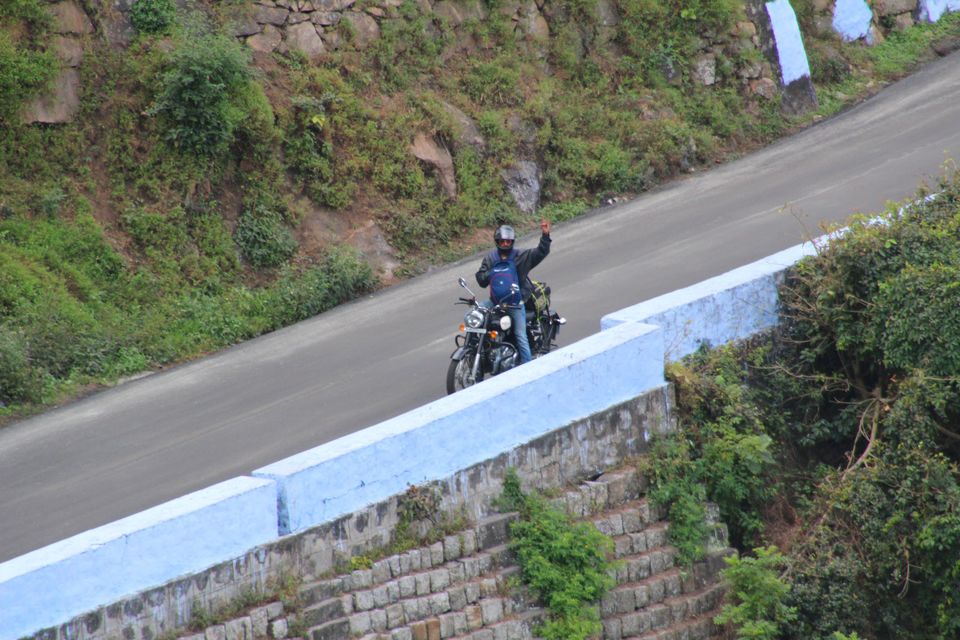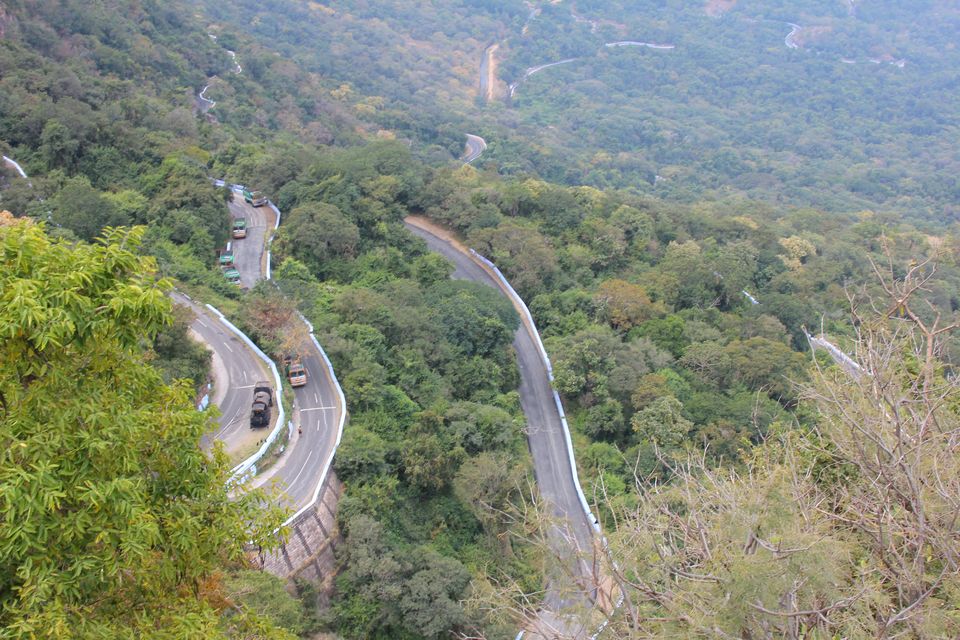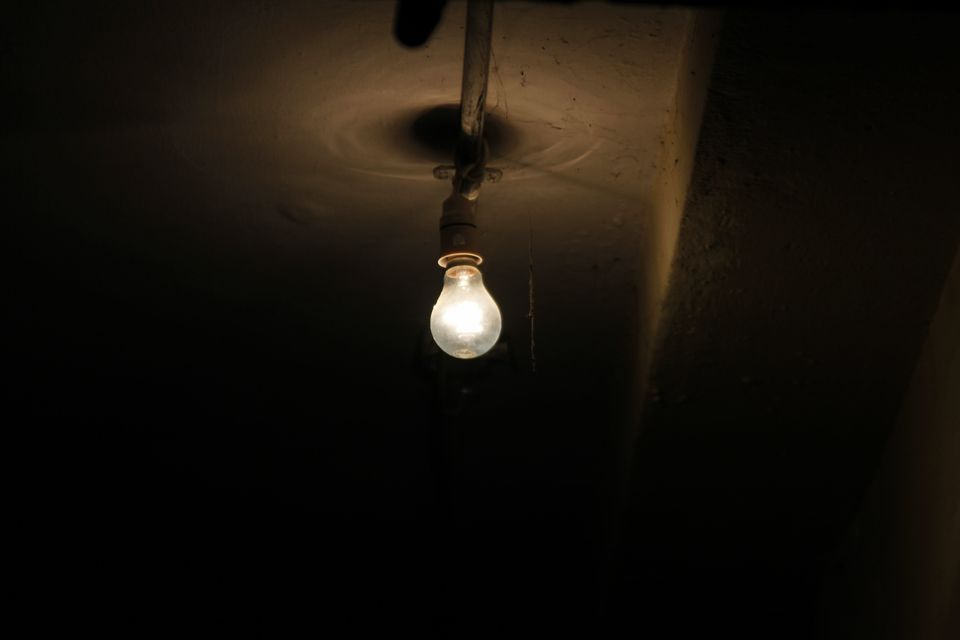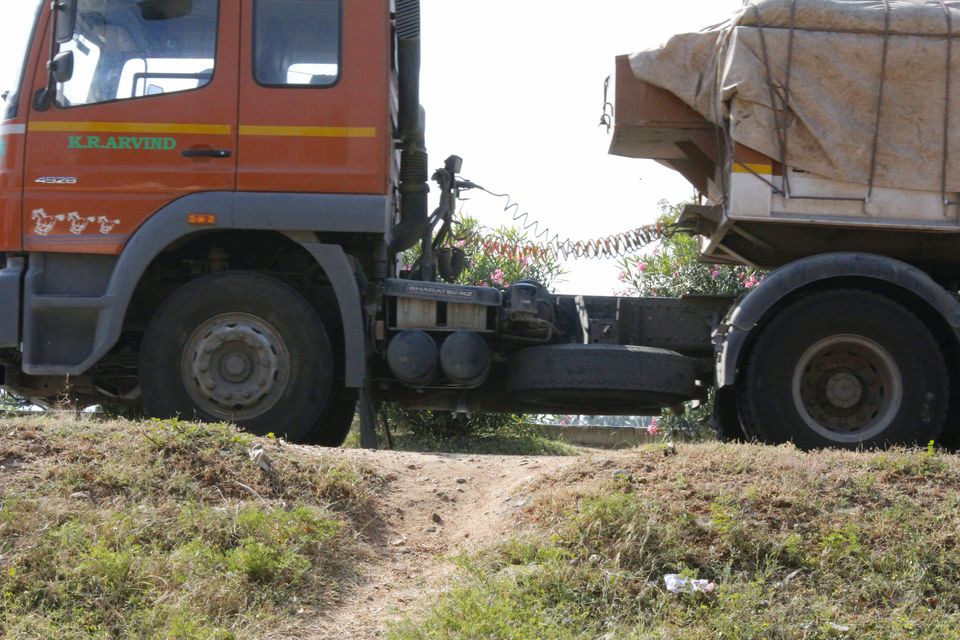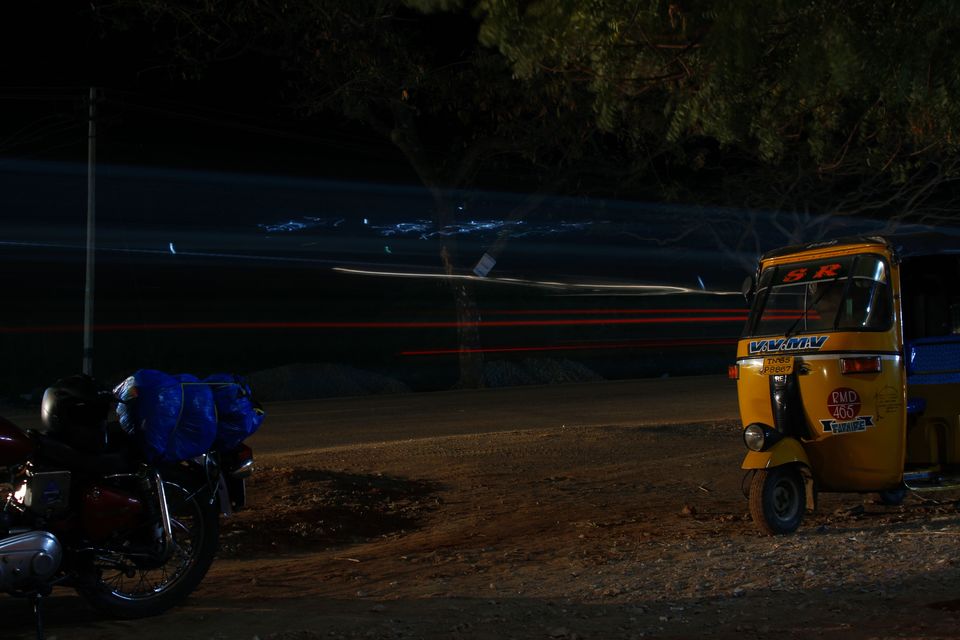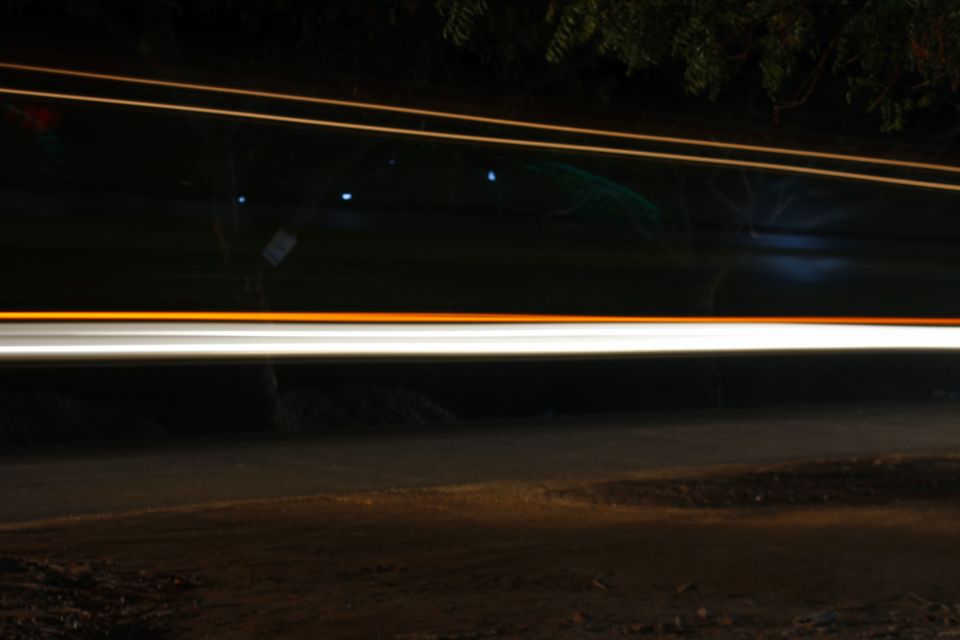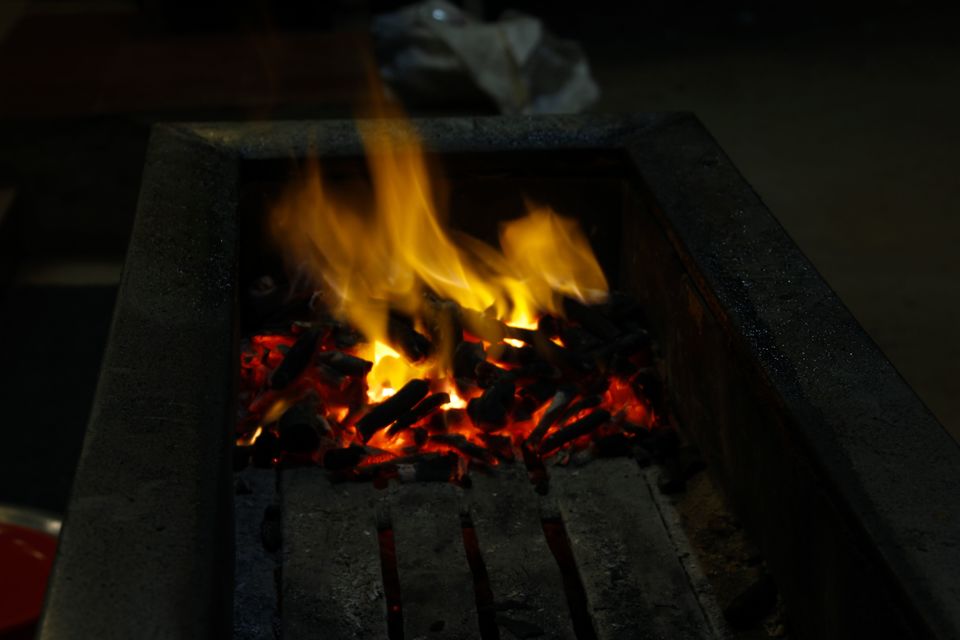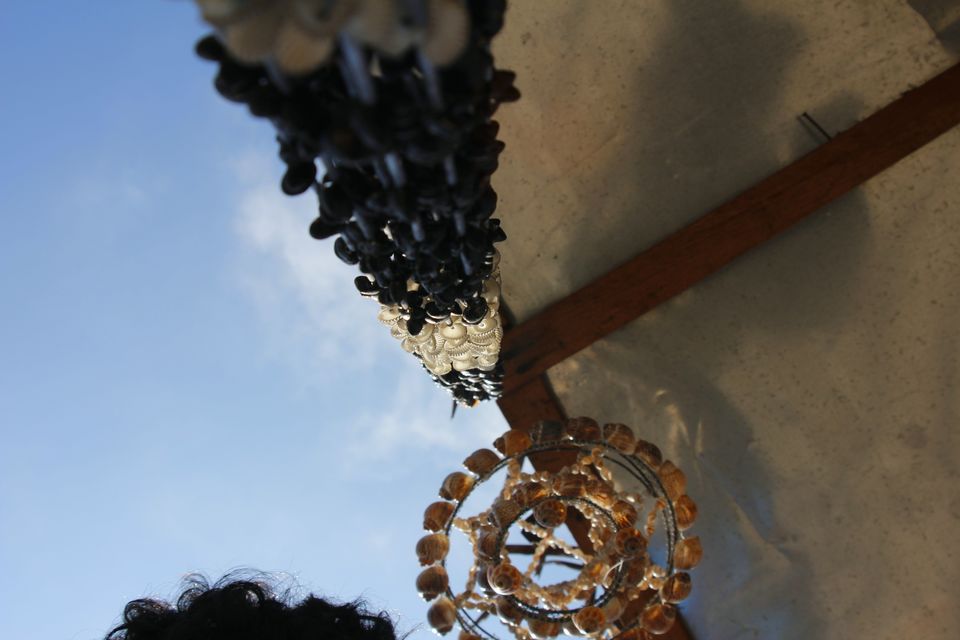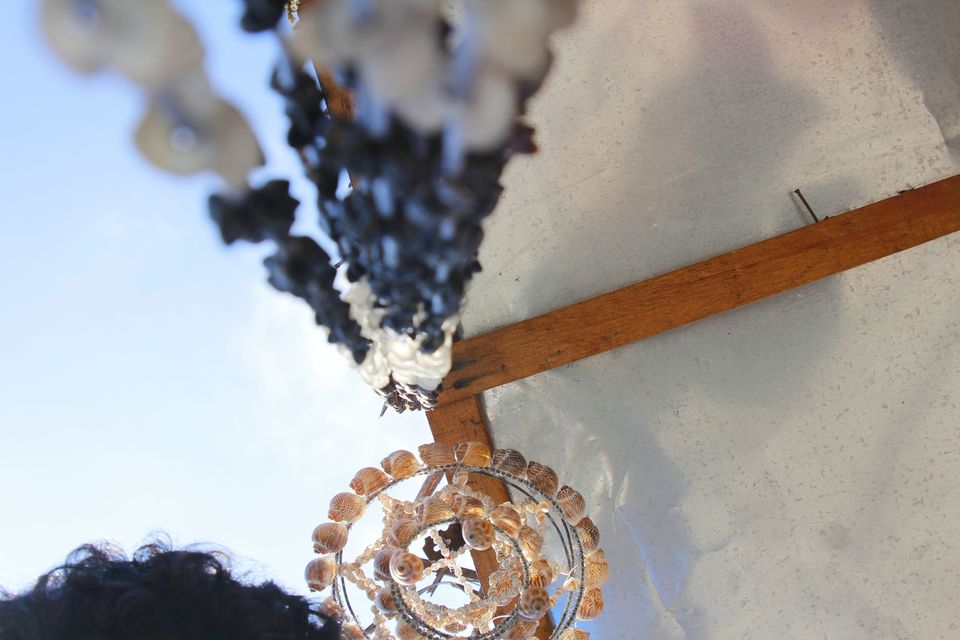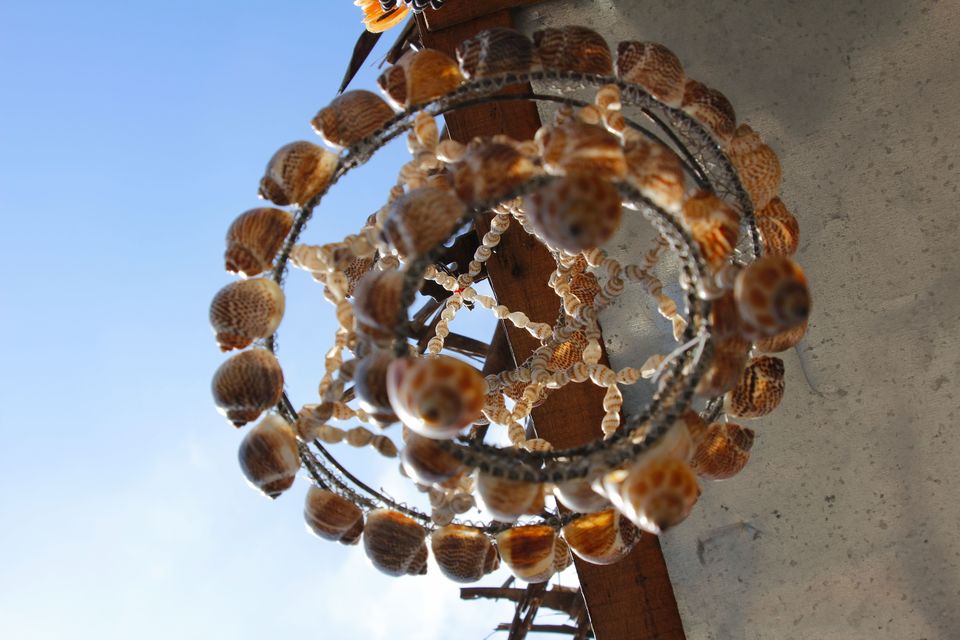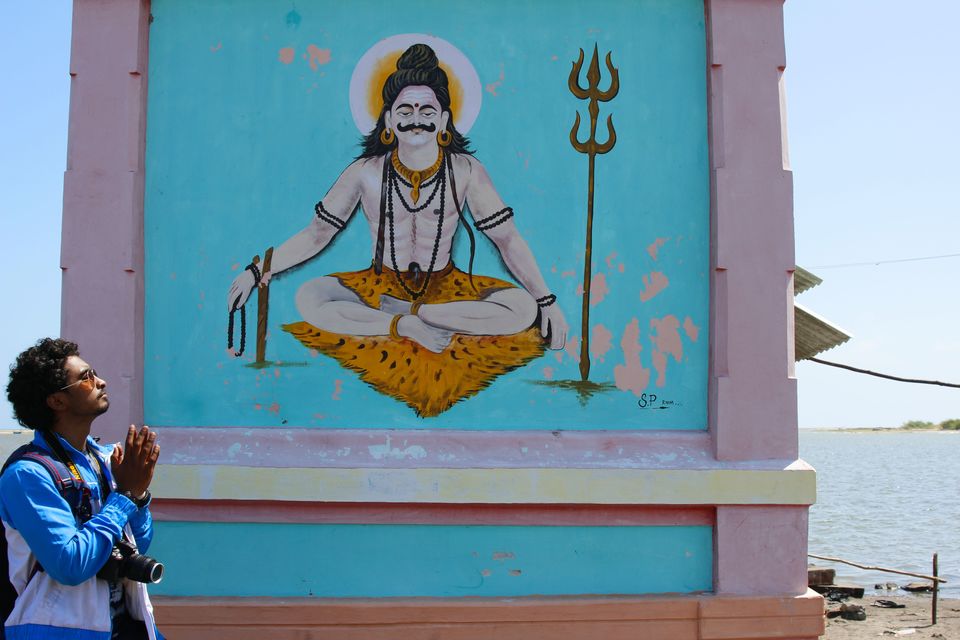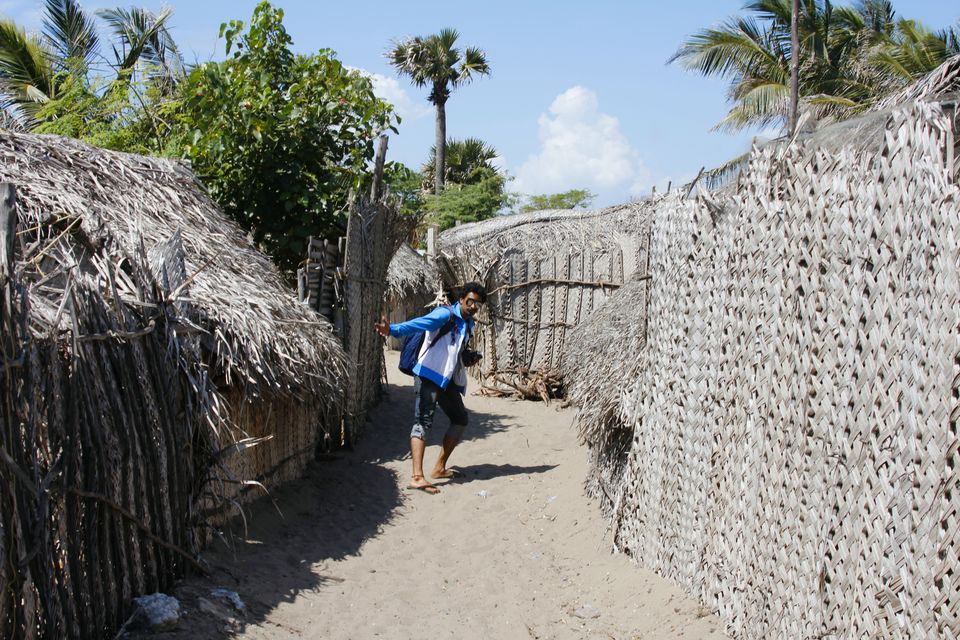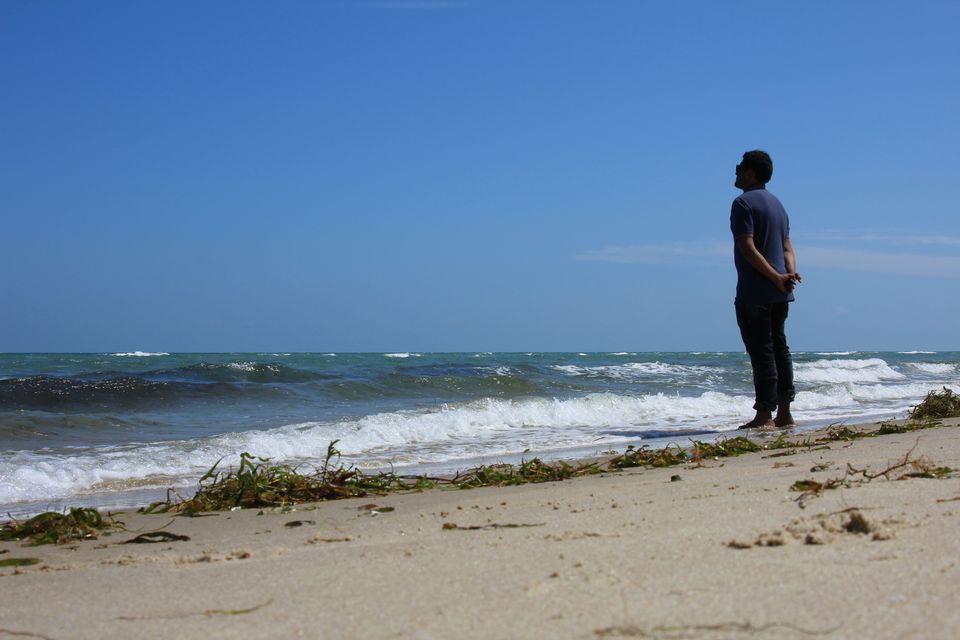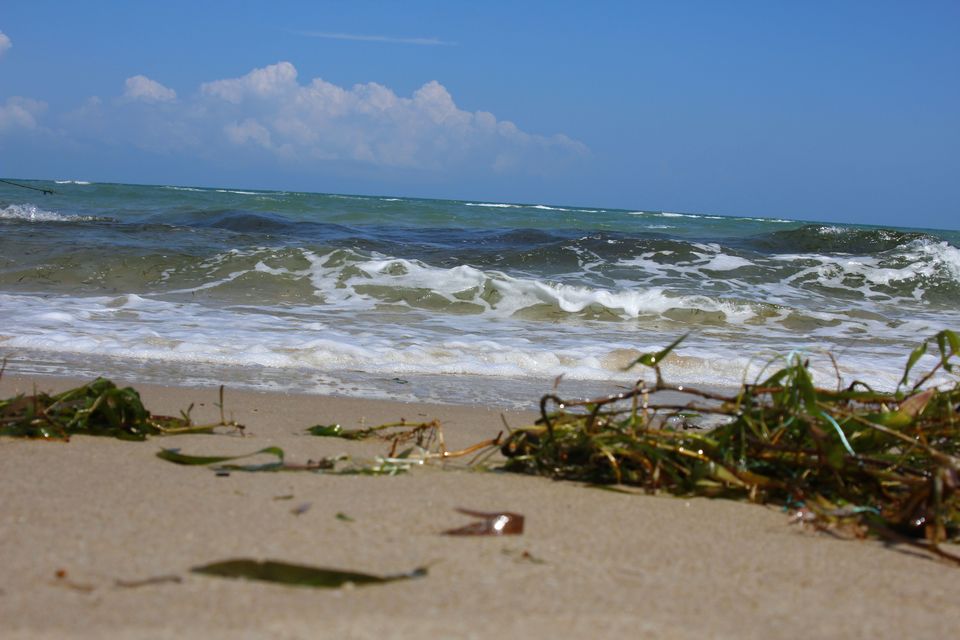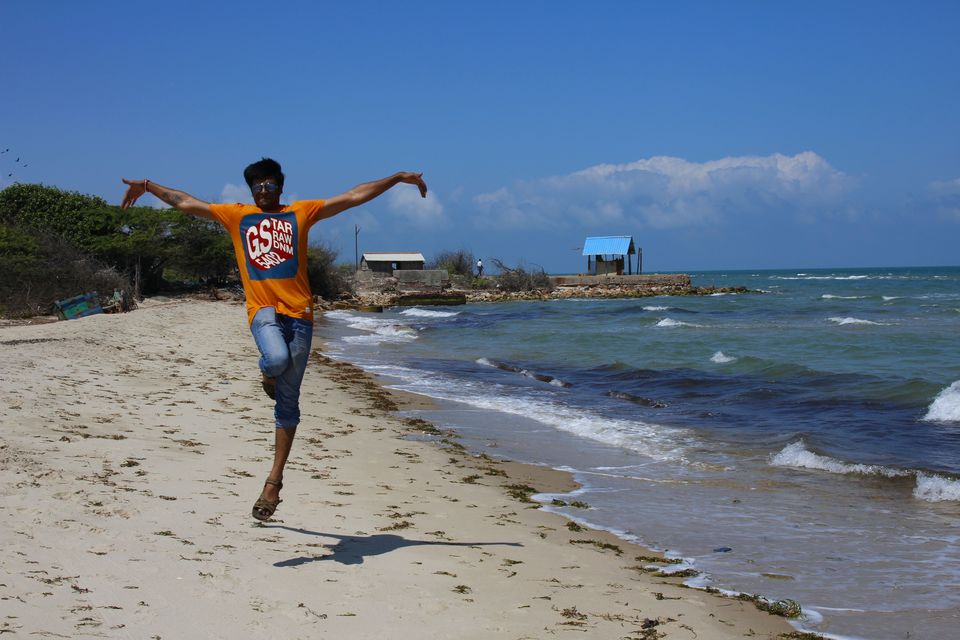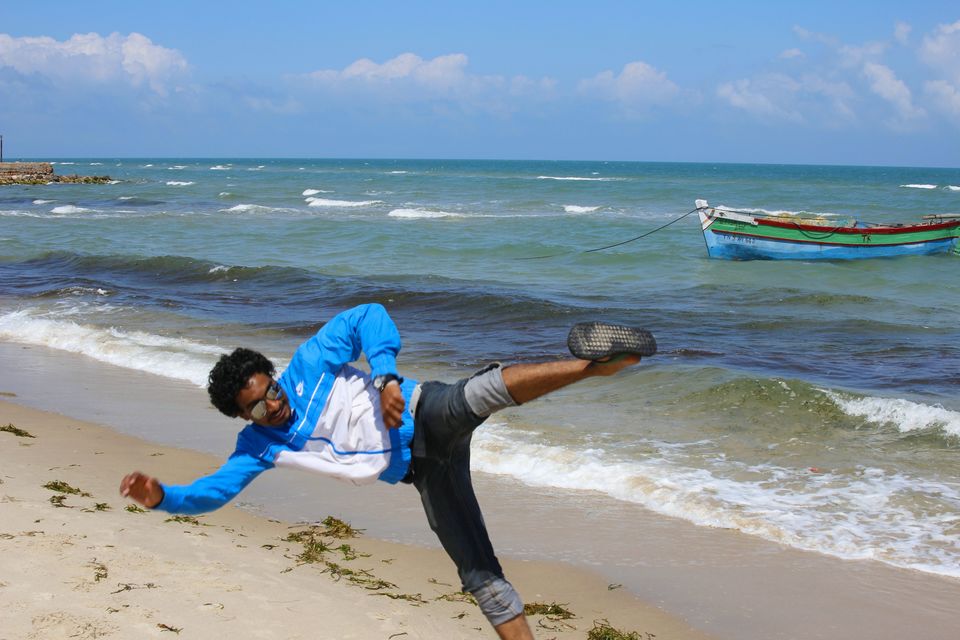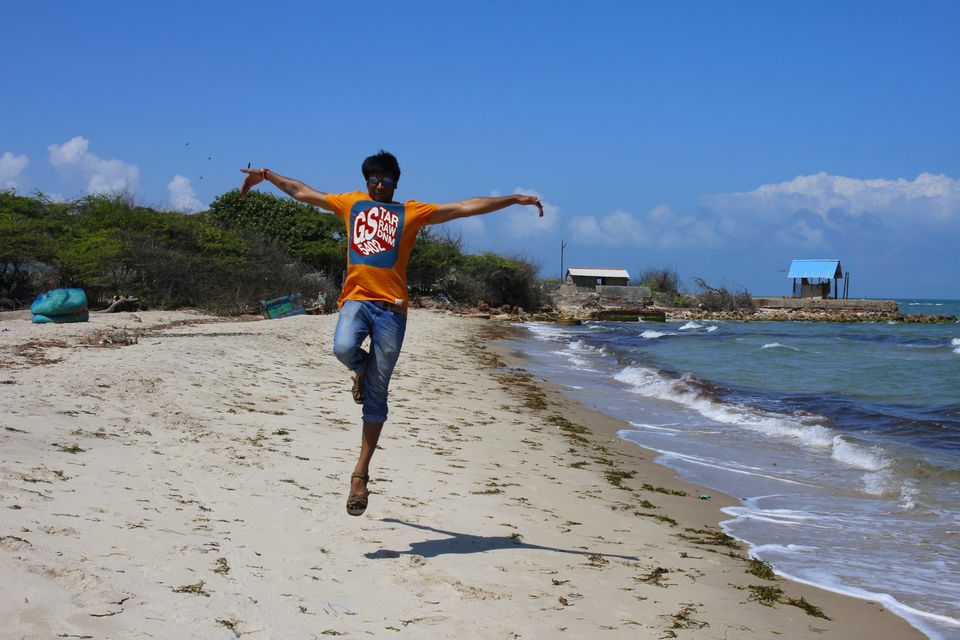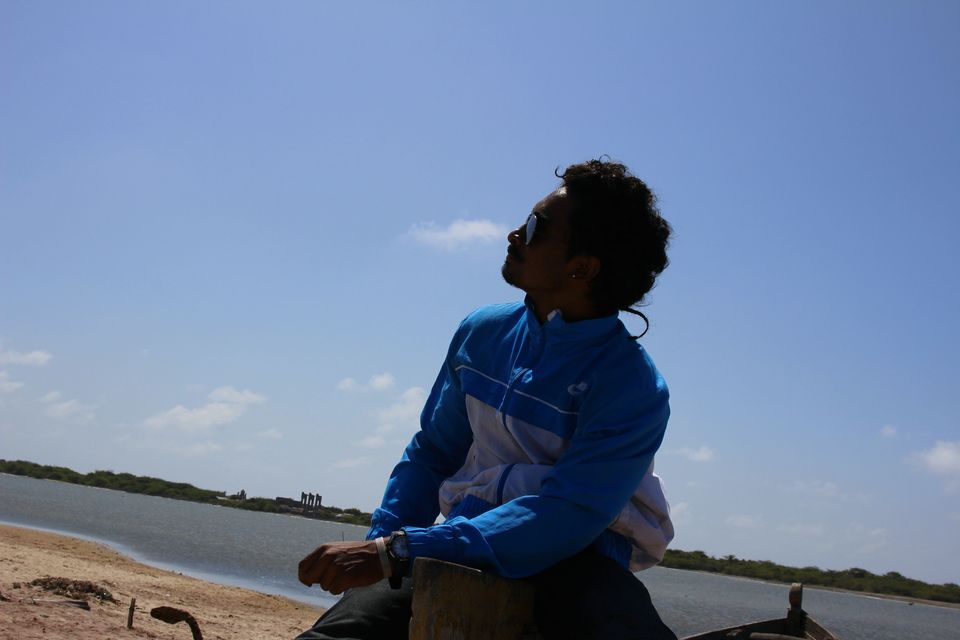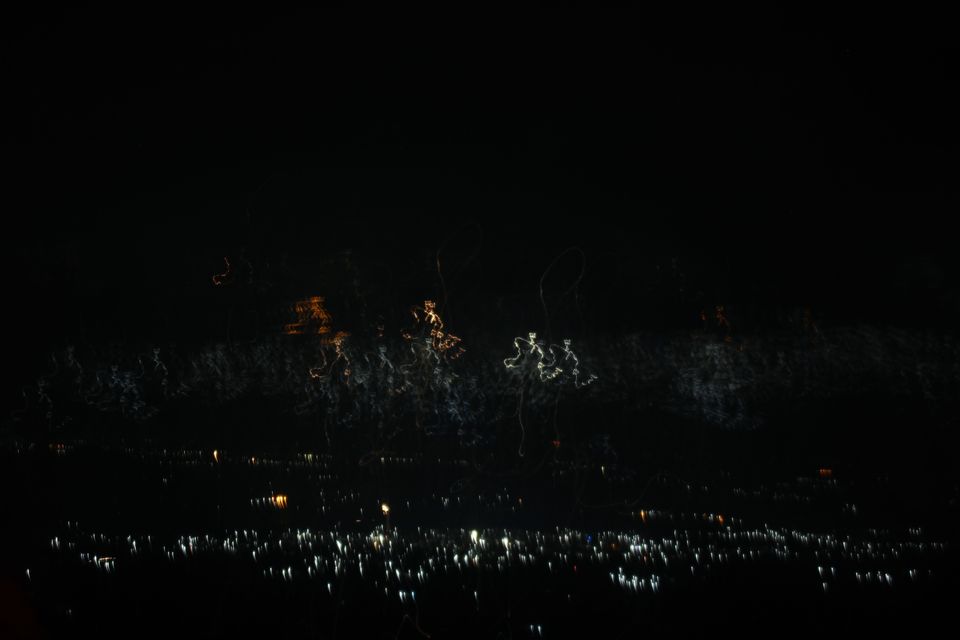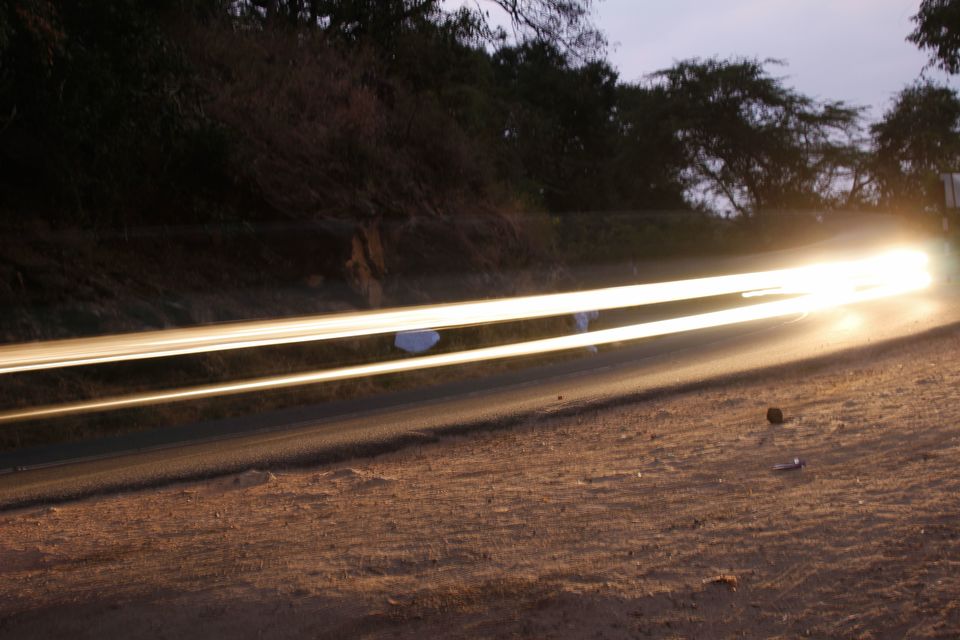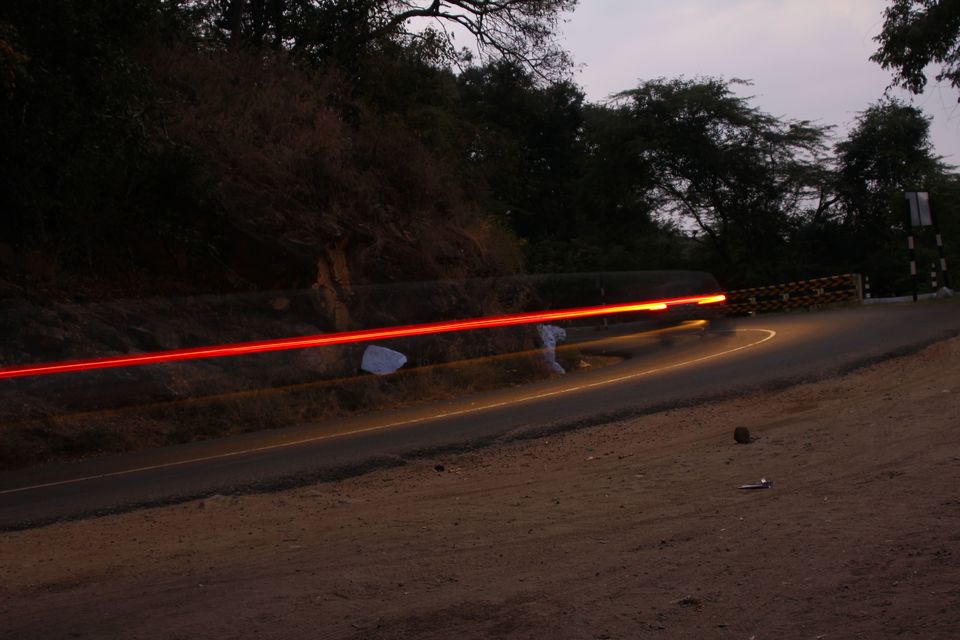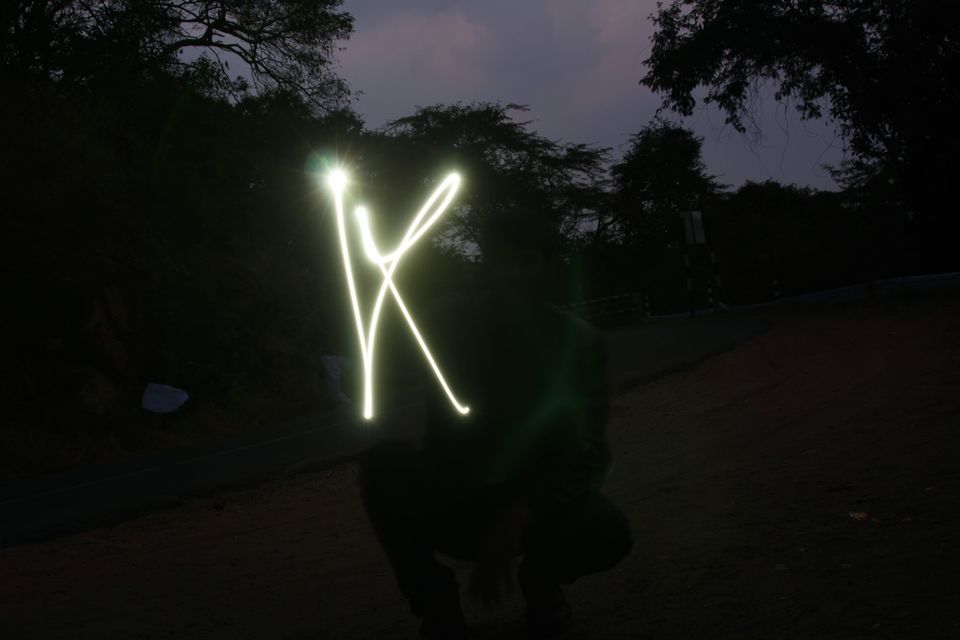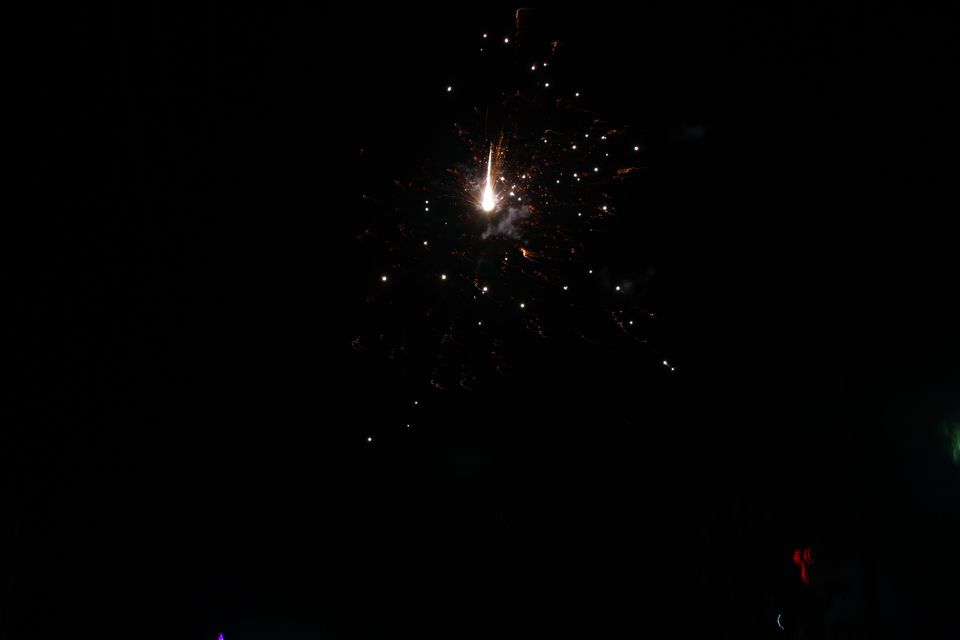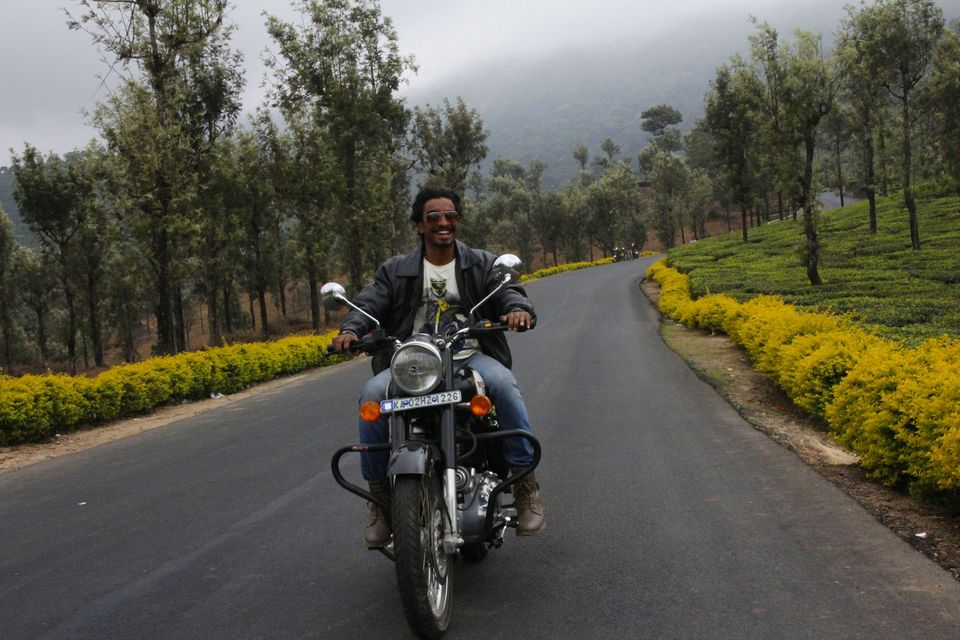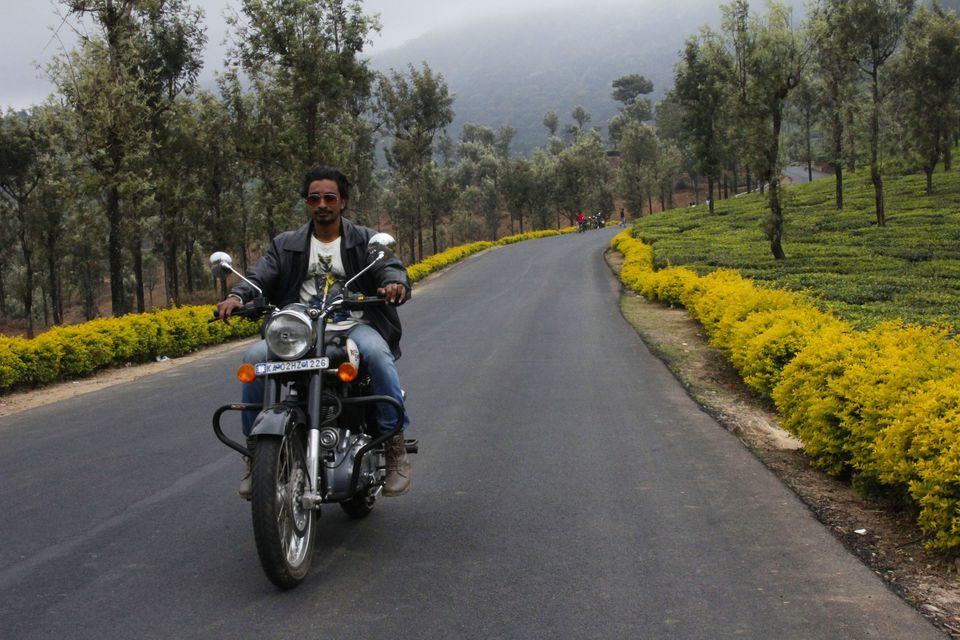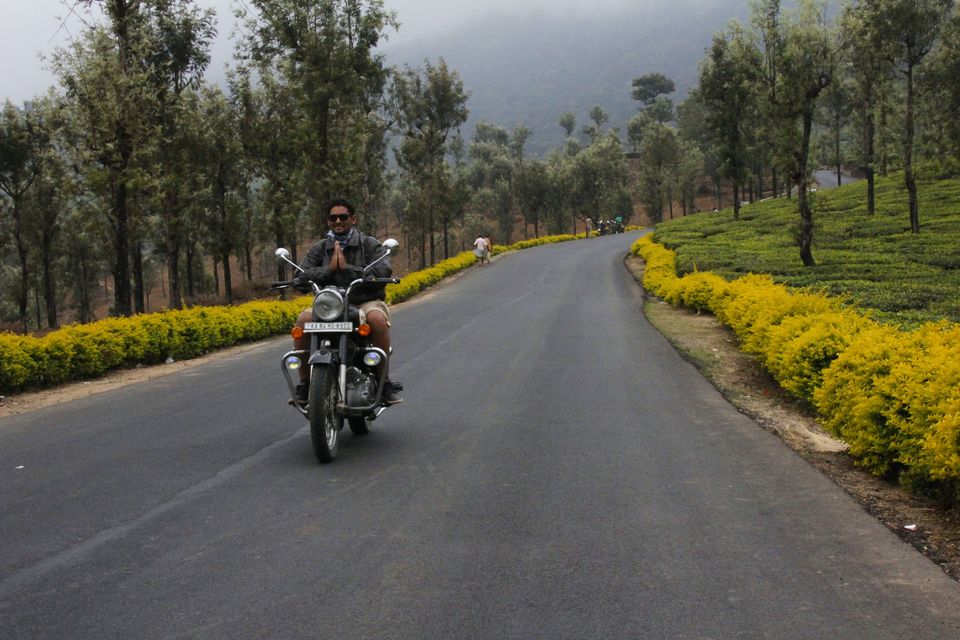 Day 1- The beginning of the story: (22nd Jan 2015) the day started with a very good note. All planned to start our Ride early in the morning. Plan was leave the city limits before the sunrise. We met as planned, and we all started Thumping towards Hosur. We filled fuel in a bunk near Hosur (Fuel being 3Rs cheaper). After a Quick refill, we headed towards Krishnagiri. We stopped at Adayar ananda bhavan (A2B) which is approximately 75kms from Bangalore enroute to krishnagiri. Every human being in the restaurant had their eyes on us. Ofcourse a bullet captures everyone's attention. After our breakfast we headed towards Salem. In-between we had one more stop for a tea. Once done, our next stop was at Salem. From Salem straight towards Namakkal, trichy and tanjavur. Being in Bangalore and especially with the current weather conditions here (cold weather) it was a task for us to get accustomed to that weather. We were told to get ready for more as we were heading towards Rameshwaram (sea shore). I shouldn't forget to mention one thing. The thumpers just roared all along. No glitches or hiccups till now. The ride towards Rameshwaram via East coast Road continued. We were more excited to ride through ECR as it's a ride all along the coast. Ride between Tanjavur and Rameshwaram via ECR is marvelous. You ride through the villages, cultivated land, cloudy weather, breeze, lil bit of drizzle. What a rush! We hit ECR and we had a quick stop on the shore for a photo session. Honestly, the whole ride more pictures of our bike and nature than us. Reached Rameshwaram Bridge by by 11PM. Wer we have to cross the Pamban Bridge which connects rameshwaram to Tamil Nadu. This bridge is mind-blowingly beautiful. You have both rail and road bridge. We stopped there for a quick view and off we go to the temple street to find a Room to stay. We reached there and rooms were available (Lucky). We quickly got fresh and slept (tried to sleep though) without knowing that we have an adventurous day ahead of us.
Day 2 - Adventure to Dhanushkodi (ghost town) and Munnar. Woke up at around 9.00AM, got fresh and visited the Sri Ramanatha Swamy temple and started the Bikes towards Dhanushkodi. Dhanushkodi is about 20 Kms from Rameshwaram a beautiful enroute. As usual some photo sessions and then off to Dhanushkodi where oceans meet. (Bay of Bengal and Indian Ocean). Dhanushkodi (place where we rent vehicles 4x4 to reach the tip of India). It's about 10 Kms of off-roading with absolutely soft sea sand here a drive on your car is absolutely impossible. You need a 4x4 to continue else, park your vehicle and hire a local vehicle which is available for a mere Rs 2000head up and down for whole vehicle. At this juncture, we decided we will park our bikes and hoped on d cab.10 Kms of off-roading. Luckily we met few more bikers from Kerala and shared the same cab. Was an amazing drive with amazing scenery ( obviously clicked plenty of pics).Later we came back to rameshwaram packed bags and started towards Valparai (actually). Had our breakfast at Madurai which is about 170 kms from
Rameshwaram (too late) we had a big day ahead of us. More than 250 Kms ride along with Ghats and hairpin bends. When we stopped for lunch at around 5.00Pm den we decided to improvise our plan towards Munnar as Valparai was long way as we had spent too much time on road! Had lunch and hit our bikes on road towards Munnar. Amazing and beautiful Ghats for bikers. Unfortunately one of our friends bike stopped immediately on Ghats at around 1.30 Am (battery was reversed and was dead) DAMN!! It was pitch black with mist and fog all around and we could see each other's faces only with indicators blink. We were lucky enough that we met few ppl who were localities (travelling in a car) helped us to start the bike but failed. Later removed the battery and they gave drop to one of our friends in their car and myself along with other friend rode our bikes rite behind the car. Again we were lucky since one of the person in the car, who owned a guest house in Munnar and managed to give us a Room for rent at midnight without any formalities( like filling details ,advance etc.)… Without taking a break we went to sleep as we were little tired and had a big day ahead of us again...
Day 3- Munnar to Valparai. Friend whose bike was stopped in the Ghats went with a local mechanic and got his bike back to room where we stayed. After getting fresh and having breakfast left immediately to Valparai... Again this view in front of us was amazingly awesome and that ride was superb (cannot explain the ride between munnar and valparai) Fresh greenery and cool breeze. Rode our beasts all the way to valparai. The hair pin bends and the whole ride around Valparai is undoubtedly superb. Stopped in between for tea and continued d journey. Around 5.30Pm reached some city (god knows the name) All of us were hungry and ordered fried rice, Manchurian and egg rice and were almost full and saw beautiful sunset . Again hit the roads towards Valparai and reached the destination at around 9.00Pm and had tea. By then there was some procession (Christians I guess) so clicked few pics there and then went on to search rooms as they were not booked.  Got a room just above a hotel and was good. Had our dinner down there by 10.30Pm and back to rooms for sleeping (Zzzzz).Sounds like a small and tireless day but its wasn't.
 Day 4-Valparai to Bangalore.
Got up and got fresh and vacated the rooms immediately and wrapped our luggage to our bikes and hit the road again. Journey back to home started, initially till we left valparai it was nothing later as soon we hit the Ghats, the view took back all of us. It was about 45 hair pin bends. With amazing scenery. Spotted a wild animal on the way and stopped at 9th hair pin bend as it was a view point and clicked pics and back on bikes. Uff, Journey was almost in the end. Rode bikes towards Salem after an amazing and
indescribable picture of journey. By around 5.30PM we were in Salem and we had to cover 200 Kms more to reach homes we left Salem and we had a peaceful ride till krishnagiri which is about 105 kms from Salem and 95 from Bangalore. As we crossed the krishnagiri toll booth and stopped for tea. We all reached Bangalore by 10PM and split towards our HOMES in different ways and call it a day. On the whole the trip was just unforgettable with 1770 Kms of ride, one breakdowns, a quick learning and approximately 50 liters of petrol burnt. When it's on a bullet, you just don't stop biking. We are proud of our feet and we are in prep for next Bike trip next year... A wonderful, memorable and one heck of a ride to remember in my life \m/
amazing Ghats and tea estates
Sexy hair pin bends and mind blowing ride.