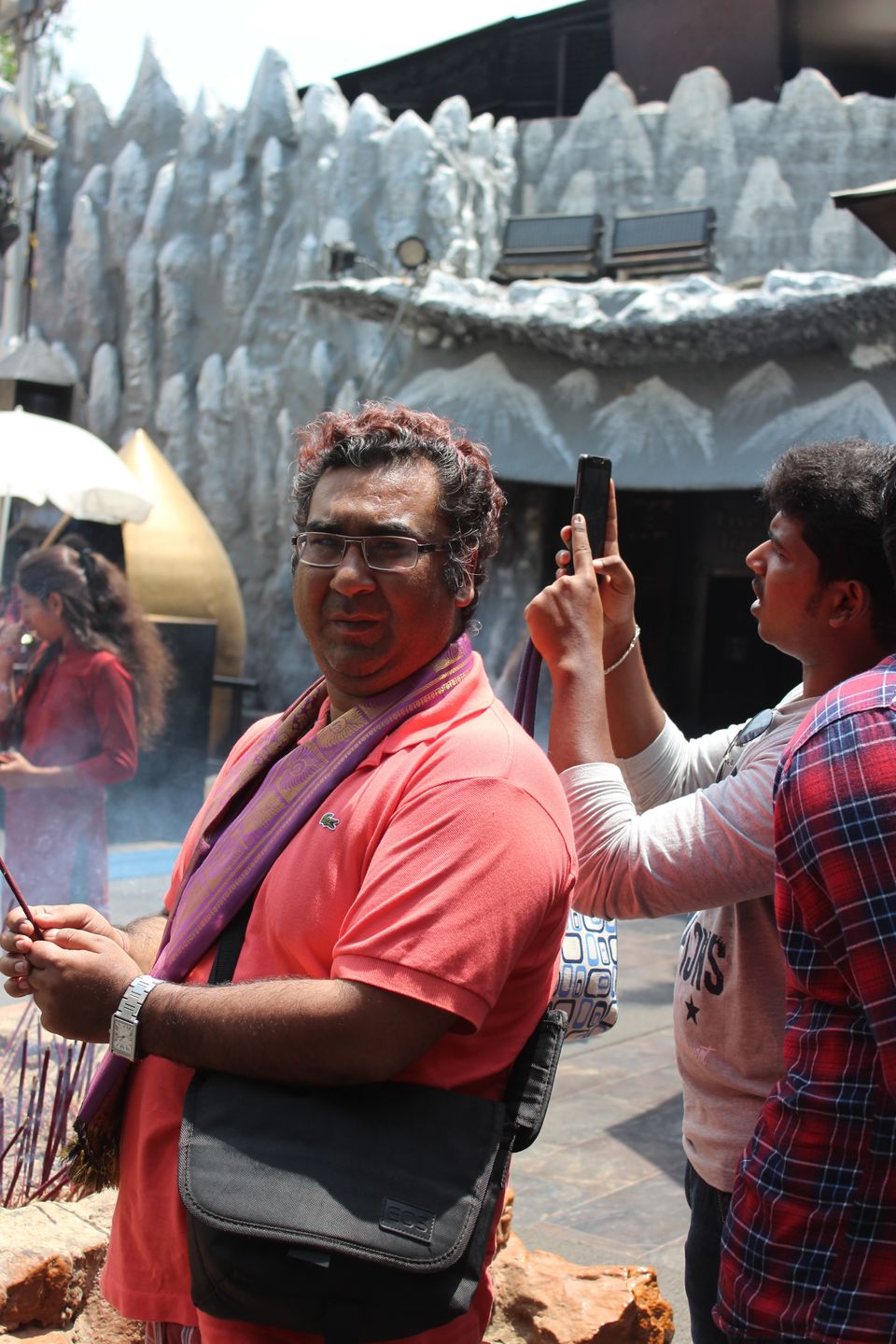 Back from Leh with the thought of visa absurdities killing me, I was planning my travel for the rest of the year and was headed for Bangalore. I had a couple of business meetings planned and needed to sit with my dear friend Dhar to update my website and plan for some upgrades. I also had to meet my cousins, hold some business meetings, play golf and travel for a few days, perhaps to some of the nearby hill stations like Coorg that I had planned the last time and which I never did get to do. The ticket, as usual, was booked by redeeming 12,000 Jet Privilege Points.
The Concierge service I had access to, because of my Citibank Prestige Card, comes in handy while getting the right price and booking air tickets since they claim they do this for a living after all! I also availed myself two golf lessons in Bangalore on the 27th and 28th of the month. I also managed to book an airport pick up to my hotel room in a sparkling new Audi which seemed rather surreal. This room I booked through OYO and it cost me Rs 1680 / $ 25 for a night. I have been using their services for a while now and I think they are a great value for money with great locations. The smartphone app is also very helpful with messages and guidance to the hotel at every step.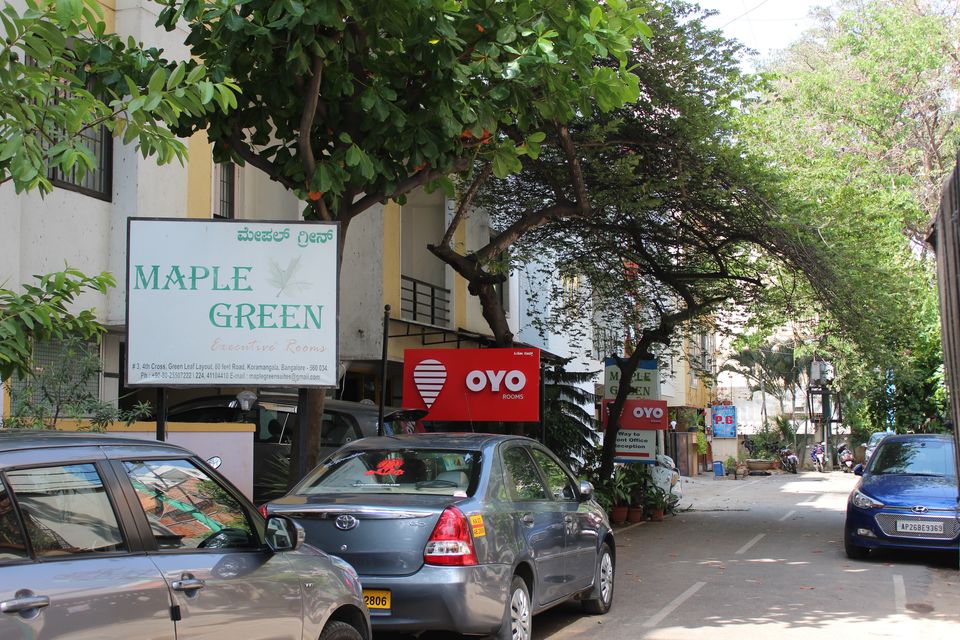 I landed here at Bangalore and everything went like clockwork. Like a dutiful son, I was up by 4:30 am, a quick shower and I was ready to take on the world. My Meru cab arrived on time and by 6:00 am, I was at the airport. I had web checked into my flight for Bangalore hours before and the check in process was smooth and hassle free. Made a note to remove your laptops, purse and mobile phone before you go through the x-ray process. In half an hour, I moved into the plush waiting lounge which I was entitled through my Citi Prestige Card. They had provided me with a special airport lounge access card which allows me to use their services free of cost anywhere in the world. I feasted myself on the buffet breakfast and drinks in the lounge, charged my mobile, read a paper and washed up. I sashayed out on the lounge into the smoking room to light up, the burner didn't work so I had to borrow a lighter to flame up my cigarette.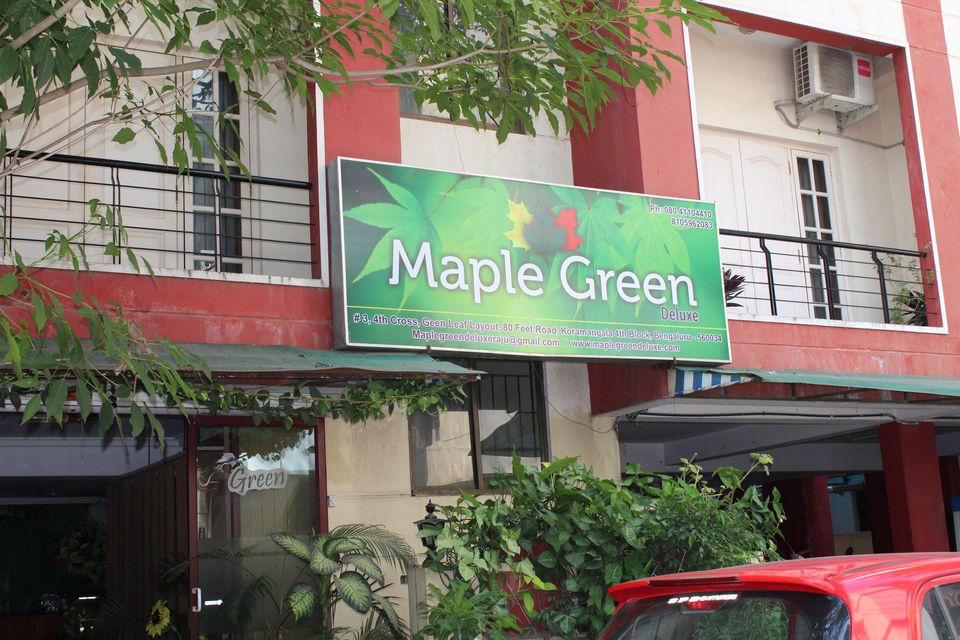 The flight arrived in Bangalore on time and the chauffeur driven Audi was waiting to whisk me off to Koramangala where the Hotel Maple Green was located as listed and booked on OYO! I was looking good, I was wearing a new designer Pink Kurta designed by Abhishek Gupta, who runs his own Boutique Showroom in Defence Colony, New Delhi. The Kurta was topped with a Blue Jacket - all this on a pair of Levis Jeans and Floaters. Met up with Prakash and his boss in their office and then hit my room.
The evening was a long discussion on how to structure our blog and possible next steps. The dinner was at a Malaysian-Indonesian Tamil Restaurant called Nasi and Mee. Nasi means Noodles and Mee means rice in Malaysian - the restaurant's provenance. My cousins came along with their wives and we enjoyed soups, dimsums and prawns along with garlic lamb, honey roots and rice. This was then followed by each one swallowing a fried ice cream. The evening came to an end with a pan and two thumbs up.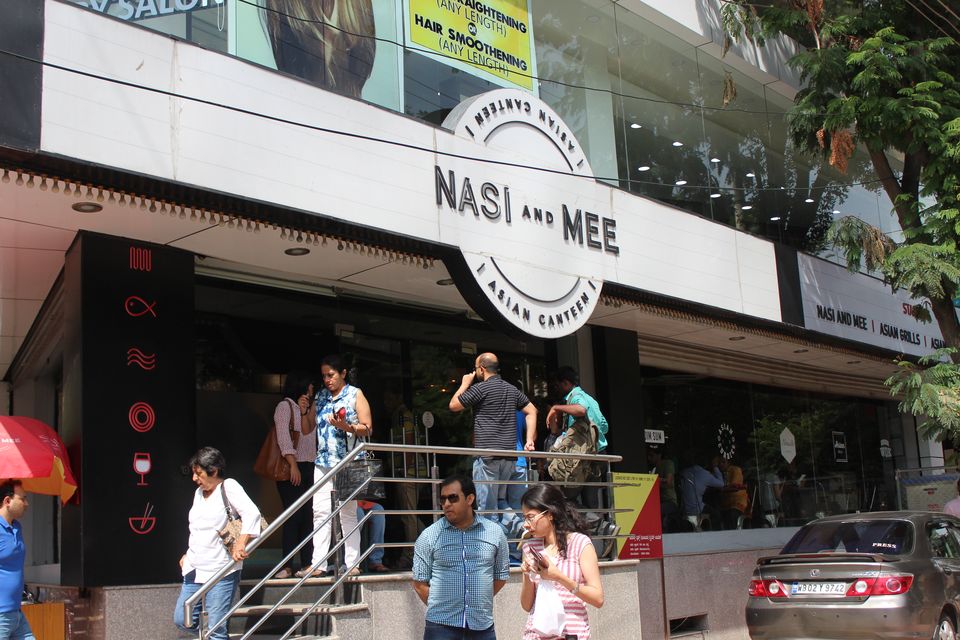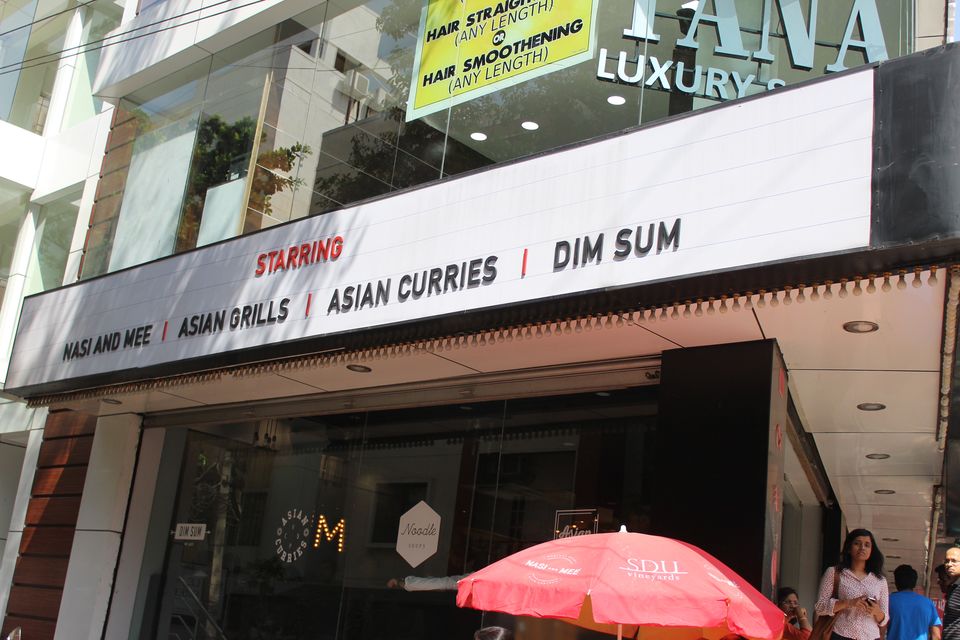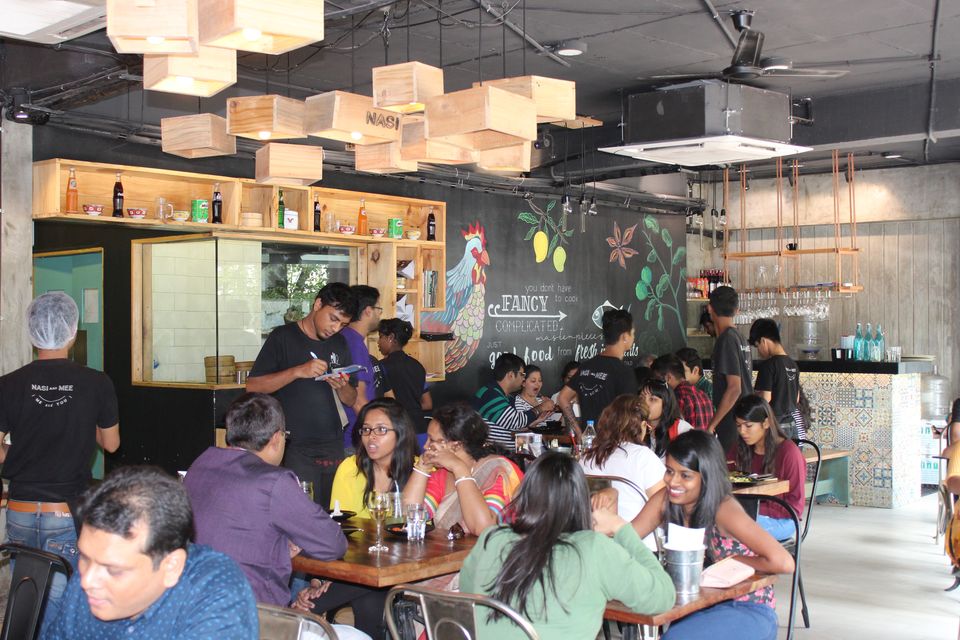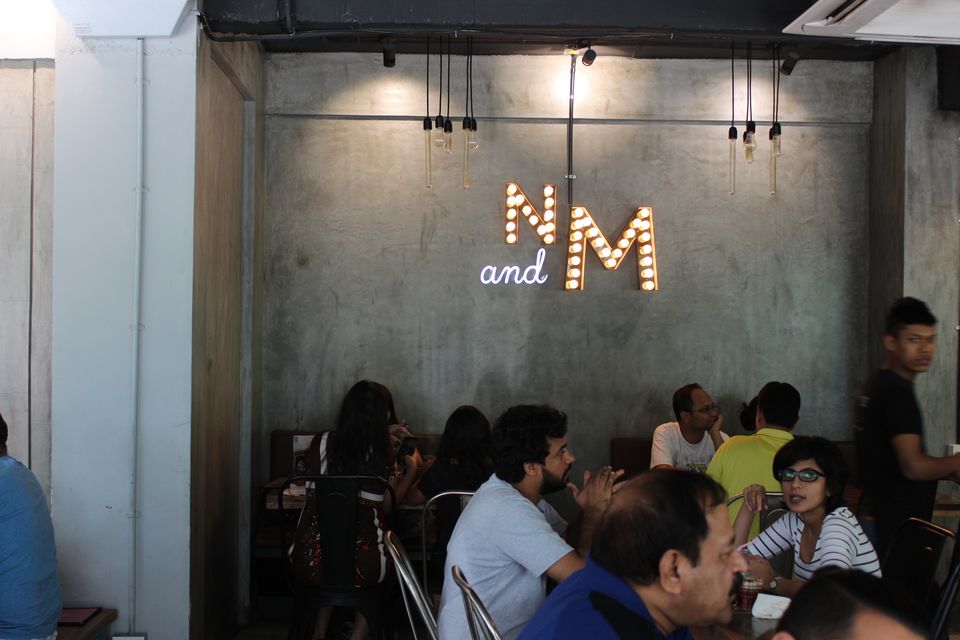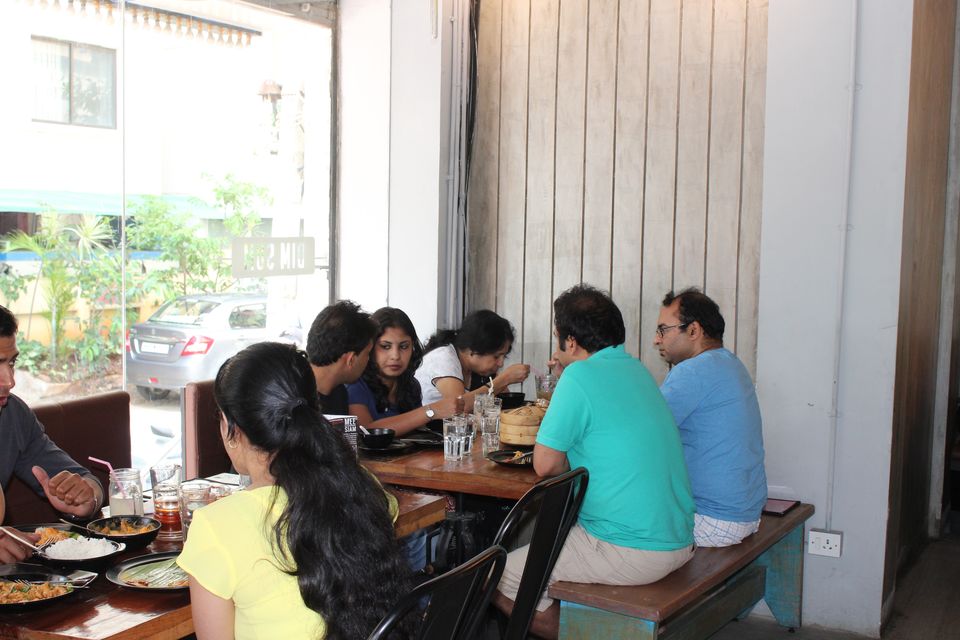 Next morning, I ordered Uber Cab through their application for the first time and I found it easy to use and very fast, with my route showing intact. I reached ITC Gardenia just in time for breakfast where my cousin Arun Kaul welcomed we with a silk shawl full Maharaja style. I enjoyed the hot and soft idlis with vada and uttamam. Then it was followed by mangoes, curd and lassi. All this with sips of nariyal pani and coffee. I asked Arun to arrange a meeting with their GM next week, maybe I could do reviews for ITC Food, accommodation and also of their other services - a kind of a barter deal. With a wave, I wandered into the city, snapping away at its contours through my lens.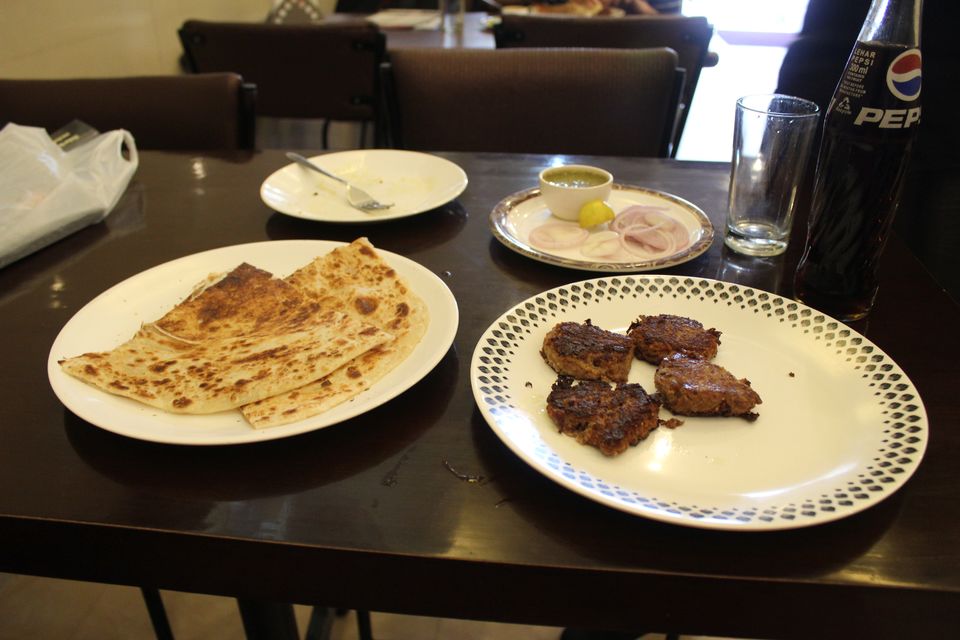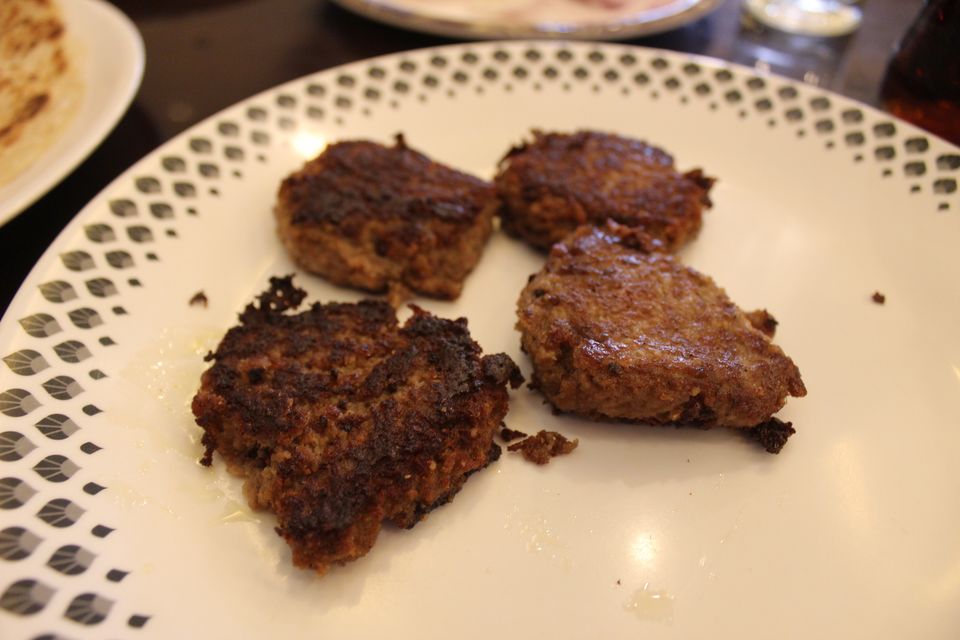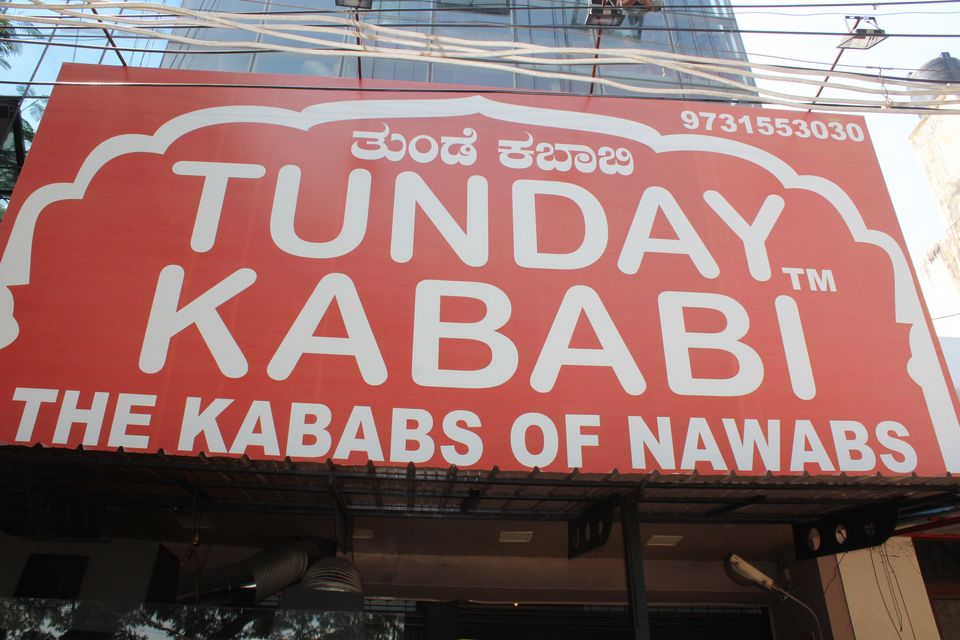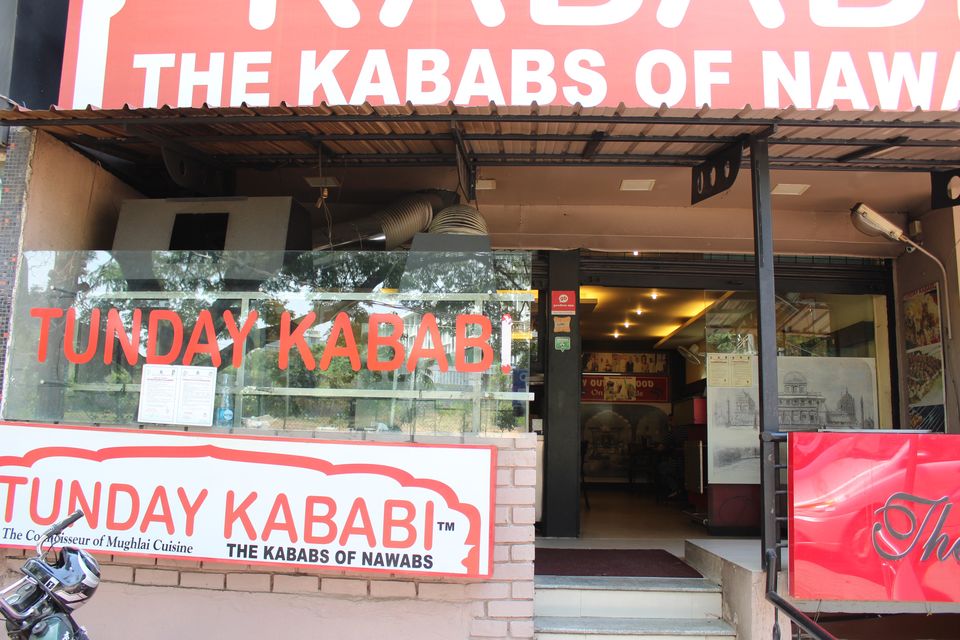 I walked into UB City through the Vithal Mallaya road. They had a Mallya Hospital nearby also. The liquor baron has left his mark on the city. As I window shopped through the city shops, it was obvious to me that this was a place for rich men, The famous Sky Bar was on the 16th floor and I swore to visit it during this stay of mine.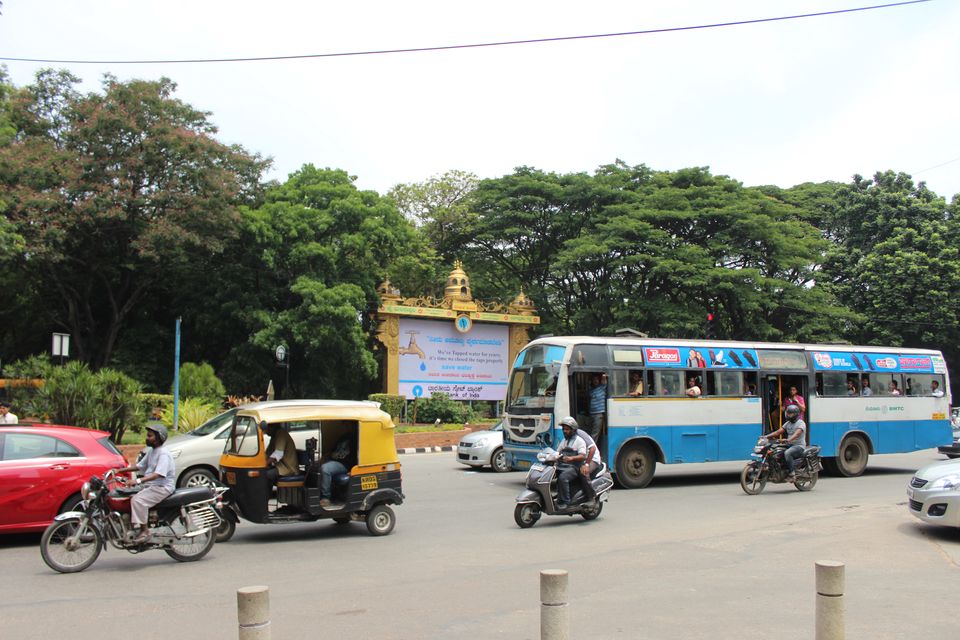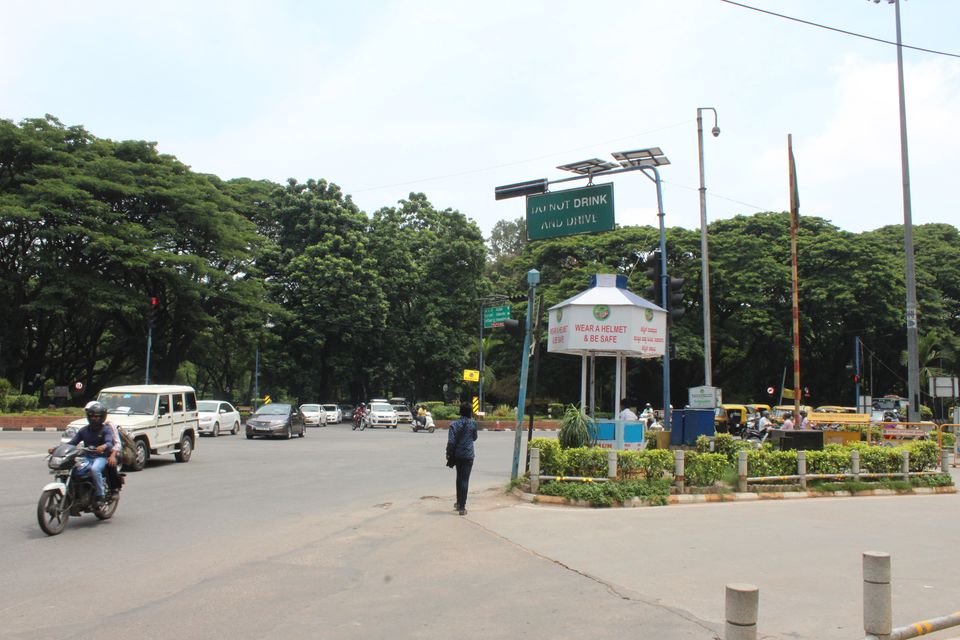 As I came out of the UB City, an autowallah started hounding me to take a ride with him and see the city. I guess with my camera dangling around, he realised that I was a tourist and that his day was made. I avoided him at first and walked into a nearby Saloon and Spa but to my disgust, they had not started their services for the day as it was only 11:30 am in the morning and things were just starting up in the city. I relented to the persistence of my auto driver who first took me shopping to the Mysore Silk Factory where I watched how silk sarees were woven and then sold to the masses through the showroom.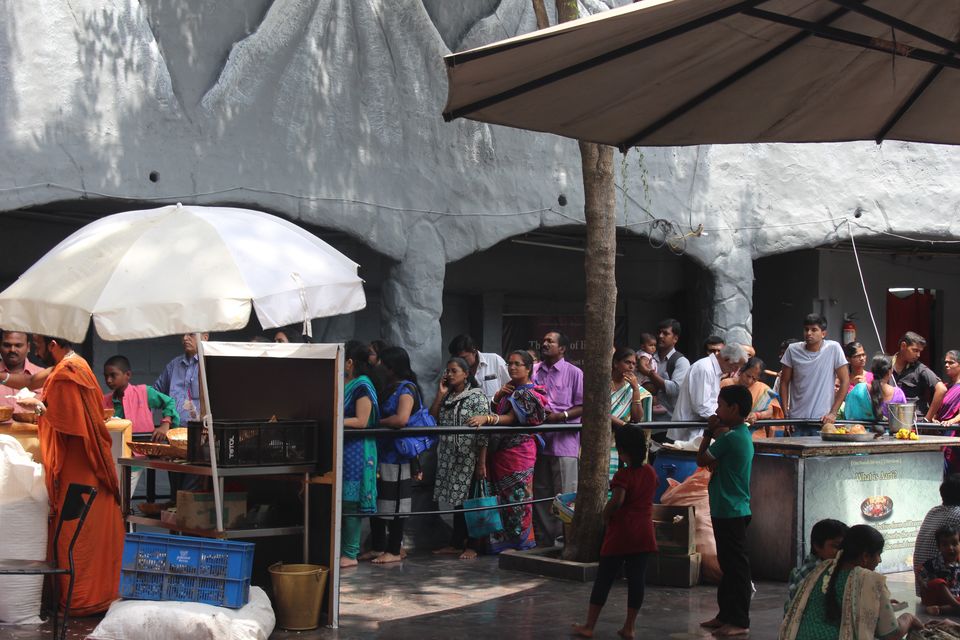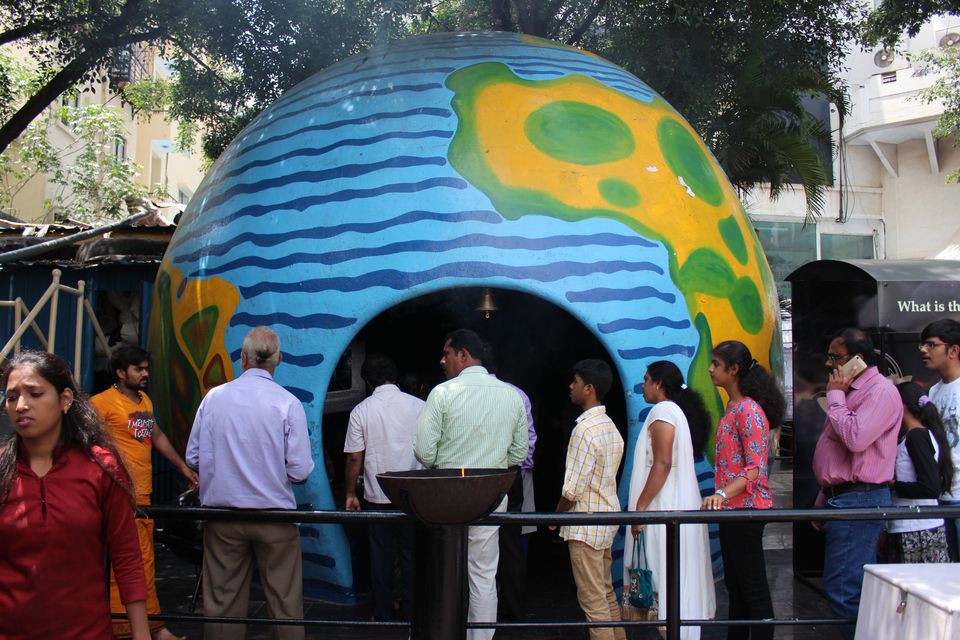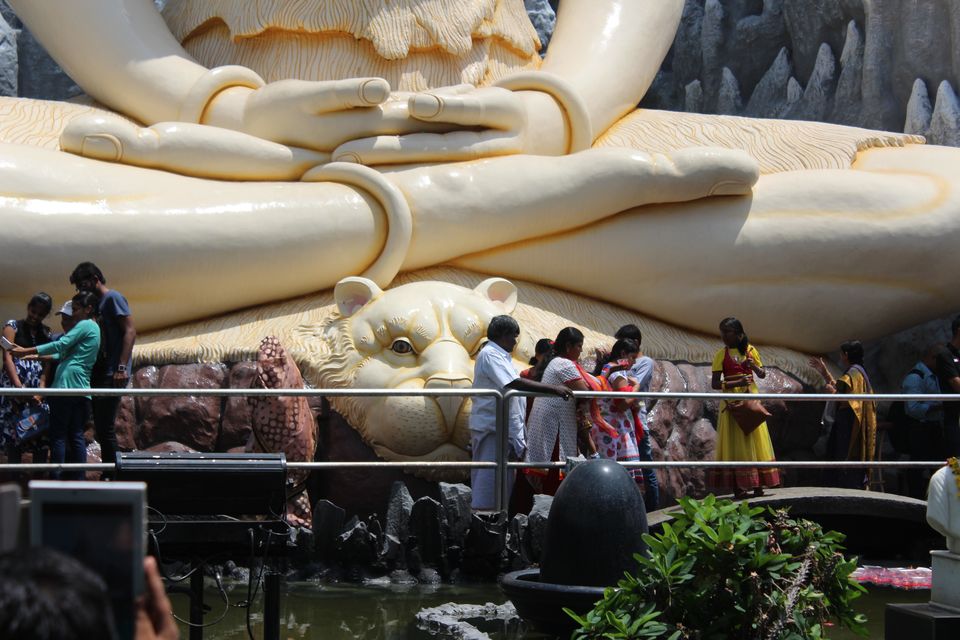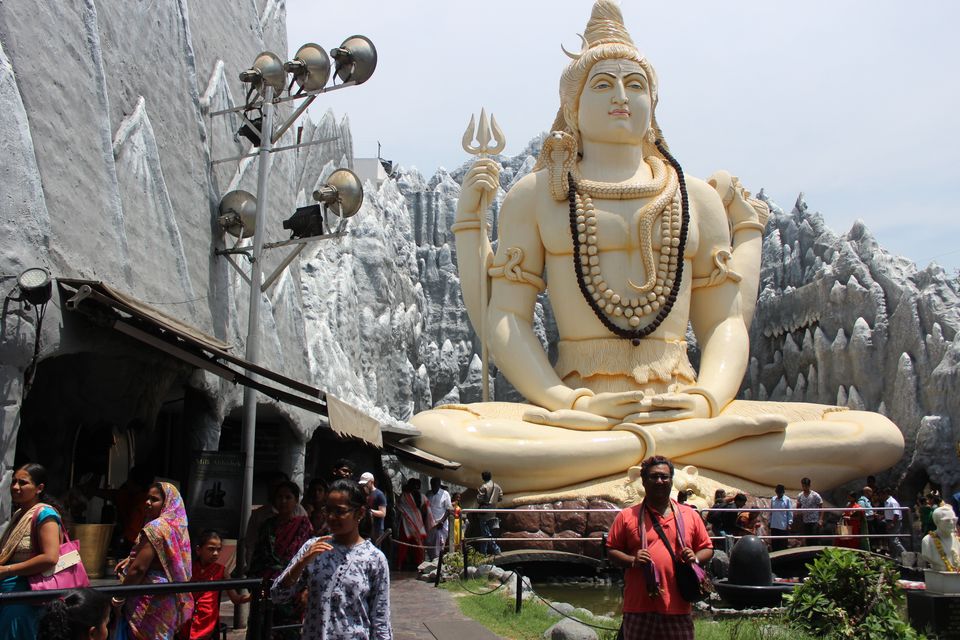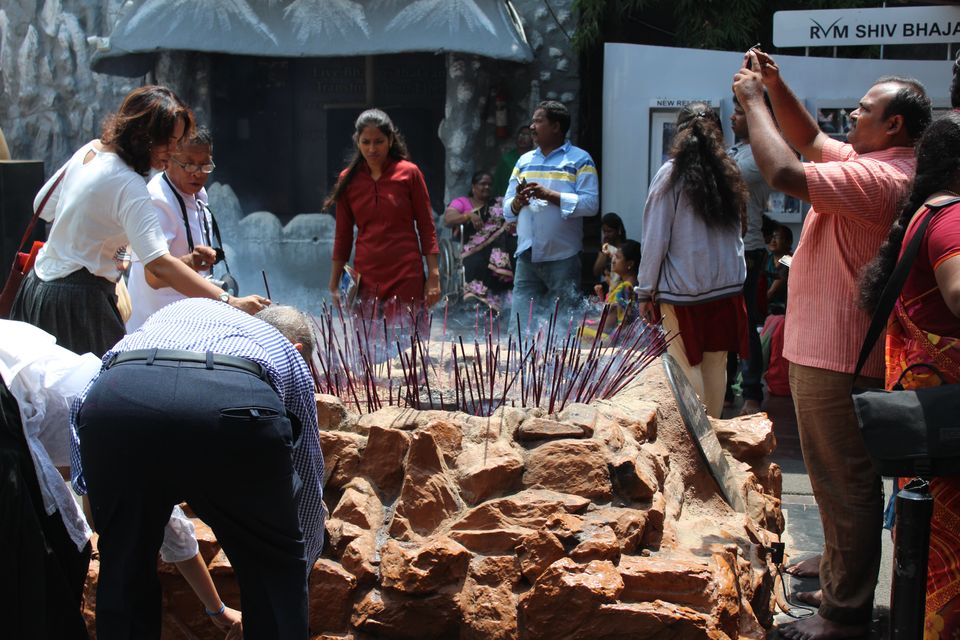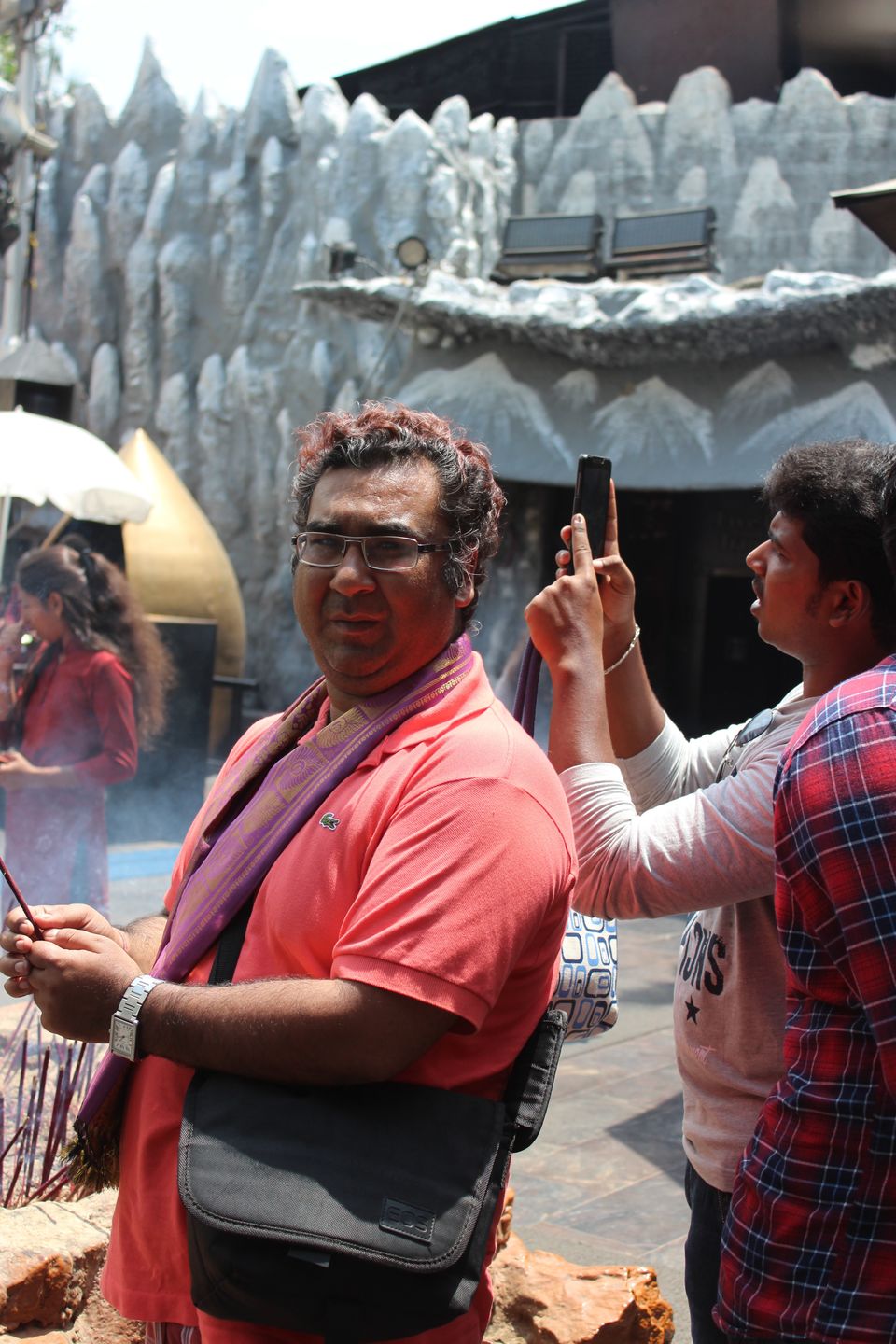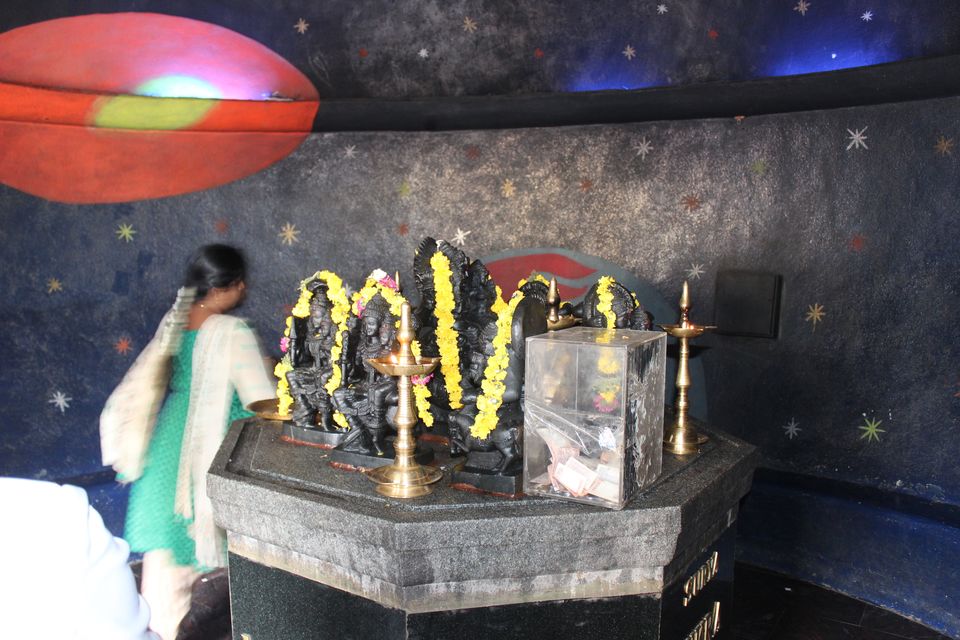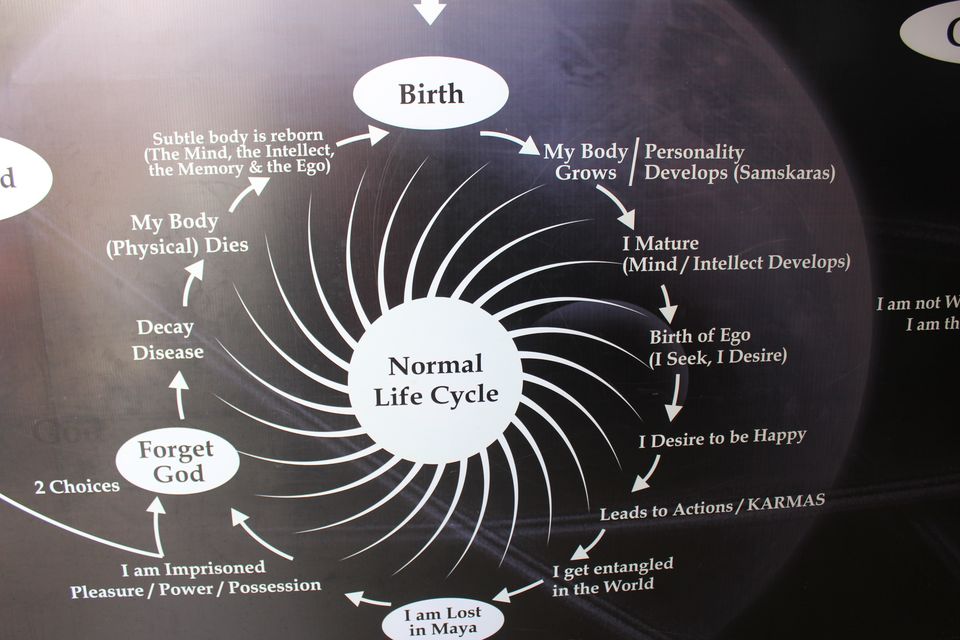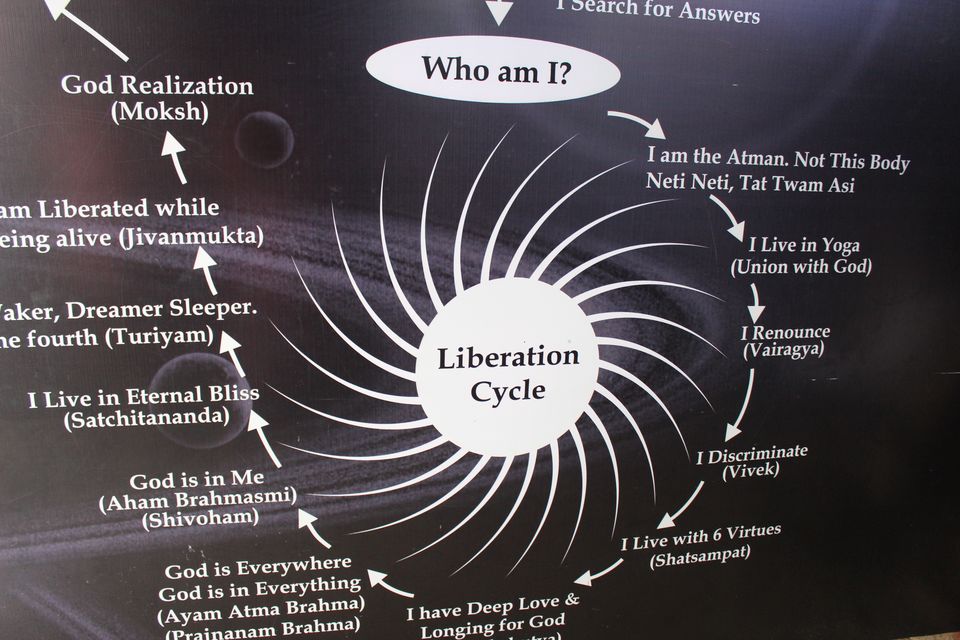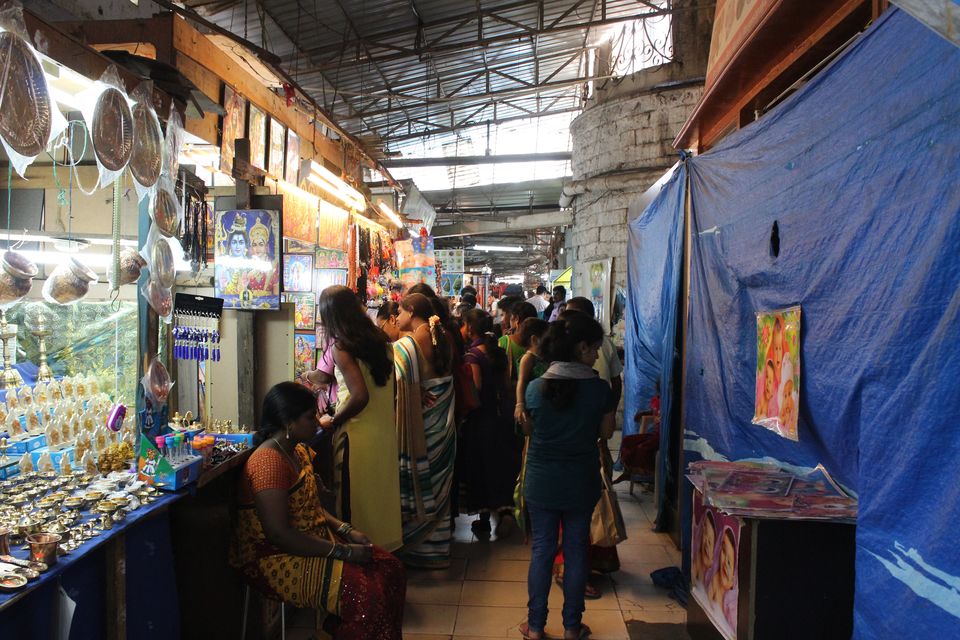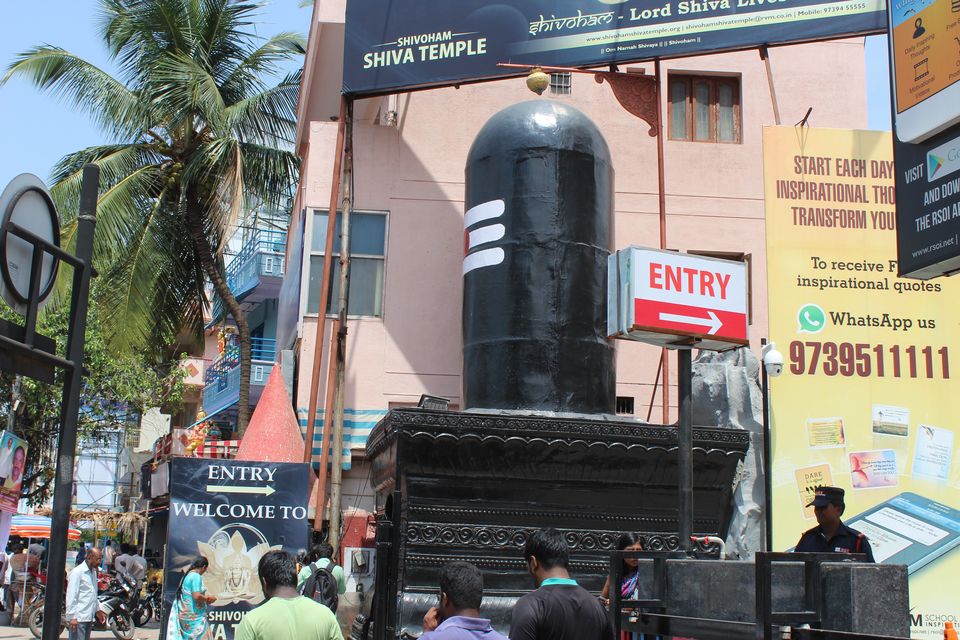 After that, we rode 13 km to a Shiv Temple which was on the side of the road. I did my day's puja and took some photos. I also did an arti, after all, Shiva is my favourite God. Then it was back to Kormangala for lunch and my eyes were set on lunching and the Tundey Kababi. This was where I tasted authentic tundey ke kabob like they were made in Lucknow, they were soft, well marinated and browned. Only the right amount of oil was used and they melted in the mouth. With two parathas and chutney, they were a treat. I washed them down with a Pepsi. For a while, I flirted with the idea of gorging on a chicken biryani also but I decided not to over eat. I lost my way for a bit which was OK by me as I was in no hurry. Sometimes it feels free to be lost in a new city, you can just lose yourself and the sense of time. You and your thoughts - they are all that one needs for company. I somehow found my hotel and crashed out for the evening. Just booked a brunch at Hyaat M.G Road for my cousin and his wife as I got a 15% discount through my Citi Gold World Debit Card. This is only if one books through the net. One can go to a Citi Bank site sundaybrunch.co.in and book a brunch in selected restaurants in cities like Mumbai, Delhi and Bangalore. I also booked a Beatles Night at Taj Vivanta M.G Road for three this Wednesday, this was through my Taj Inner Circle Gold Card. They keep throwing events such as these. One can enjoy the event and get 1 plus 1 free drinks. So my social life in Bangalore was all worked out. I had pre-booked two golf lessons also in Bangalore before I came and will enjoy golf next Friday and Saturday morning. Till then, yes sir, I am indeed turning Bangalore Upside Down.
Originally posted on TikkusTravelthon.in