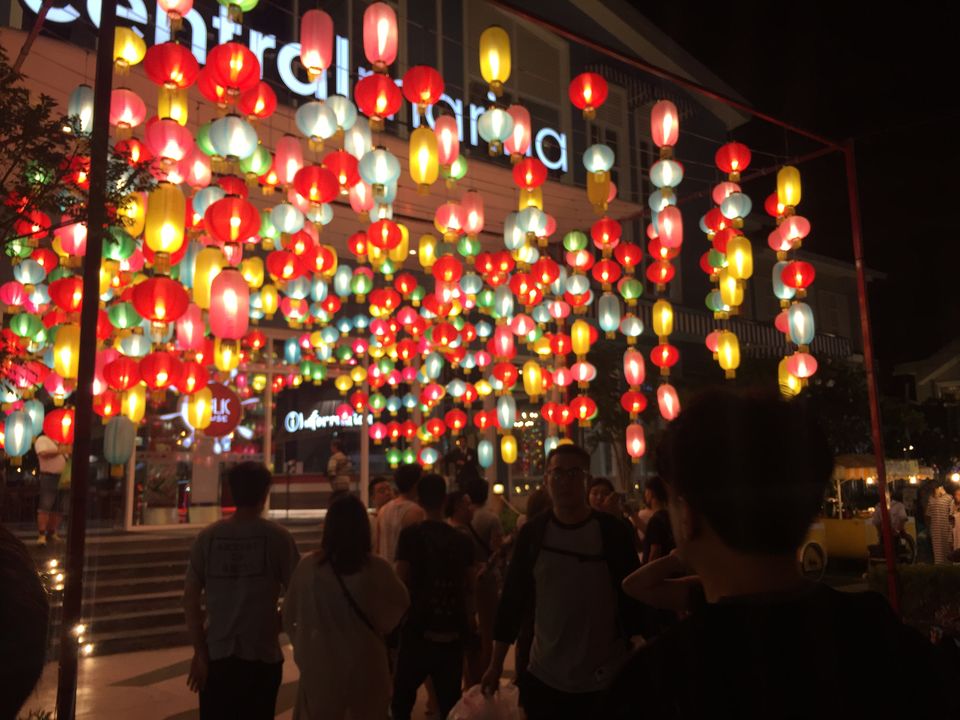 "BANGKOK" one of the place which is in the bucket list of every fun and adventure loving traveler. Traveling makes one modest. You see what a tiny place you occupy in the world. The same happened with me when I travelled Bangkok as my first ever solo trip. Being from an Indian family it's really difficult to convince our parent that we can travel solo, I somehow was successful in convincing my parents and yeah....I travelled Bangkok - Pattaya as my first solo trip for four days. Choosing Bangkok for my first solo trip was the right choice. Language won't be a barrier! They know English and Hindi to welcome their tourist. To me Bangkok was like indo-chinese holiday home. As Bangkok and Pattaya both were daily visited by Indian and Chinese tourists and by Russian tourist during winter, they even have their own society In Pattaya. Now Without any further delay let's get things started!!

Reaching Suvarnabhumi Airport Bangkok, from Chhatrapati Shivaji international airport (Mumbai) through Thai airways, the first thing I did was I got fresh as I was really exhausted as my flight was at 11 pm from and I reached Bangkok airport at 4-4:30 am and I was so damn excited that I didn't take any nap. After completing all the immigration process and getting my bags, I was ready to explore Bangkok! My cab was already waiting at the end terminal which I had booked. On my first day I visited the Sriracha Tiger zoo and had my breakfast.
SRIRACHA TIGER ZOO: - The zoo contains many amazing animal shows like the tiger show, crocodile show, the elephant show etc. you even get a chance to feed tiger cubs milk. The elephant show was also one of the most amazing thing which I had experienced. In that show by paying some baht you can get a chance to be lifted up by the elephant as he grab you by his trunk. AMAZING isn't it!!
After that I went to Pattaya and checked in Nova platinum hotel. A decent hotel. After some rest in afternoon it was the time for the famous ALCAZAR cabaret show.
ALCAZAR CABARET SHOW: - It was around 7 pm. I got there by getting in a Songtaew which literally means two rows. It is a minibus cum rickshaw sometimes called as baht bus in English. Most of the tourist prefer these to travel in the city. They take around 10 THB for short destination and around 20 THB for long destination. The ticket price is around 600 THB. It was really a good show. The performers were at their best. After the show I had my dinner at an Indian restaurant. There are many Indian restaurant to choose from, you can even enjoy local Indian food like pav bhaji and Tawa pulav which is just next to the alcazar show. After that I headed back to my hotel.
So the day I was waiting for was arrived. I was going to the CORAL ISLAND. Coral island is one of the most beautiful and clean island and the most beautiful island I had ever visited. It's about 15-20 minutes distance when travelled by speed boat from pattaya beach.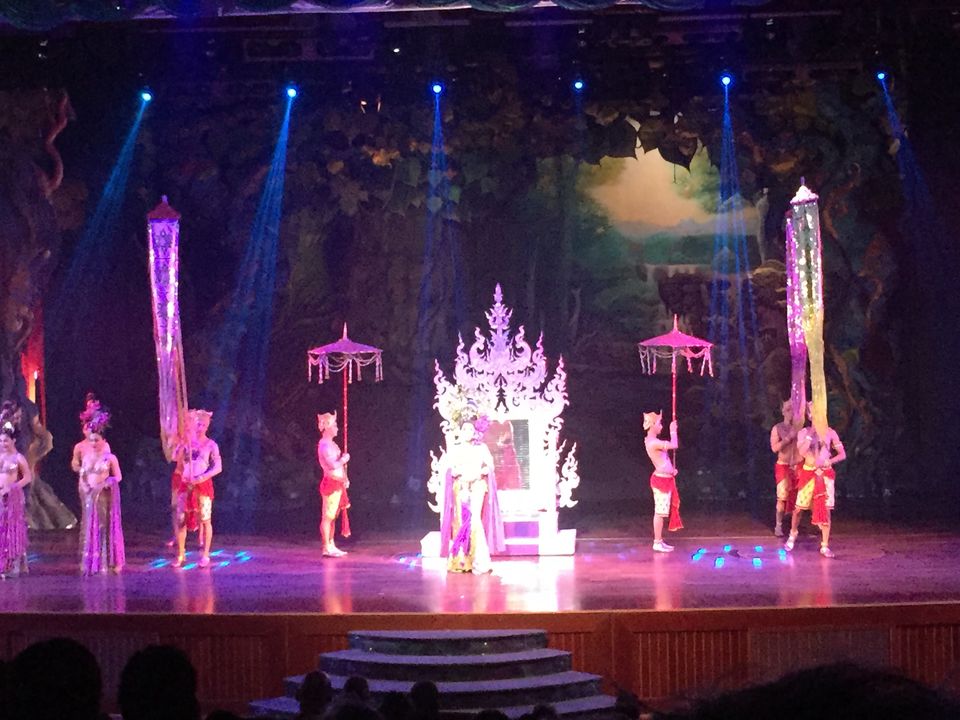 CORAL ISLAND: - It is a must visit for the people who love water sports. You can do parasailing, jet ski, banana boat, and the famous underwater walk. Being a Diehard fan of "zindagi na milegi dobara " how can I miss the chance of exploring these sports, as it is said Sieze the day my friend...pehle iss din ko poori tarah jiyo, phir chalis ke bare mein soochna . It cost me around 2200 THB which included jet-ski, parasailing, banana boat and underwater walk. Also extra 500 THB for the under-water walk footage and photographs. Loved the photo but wasn't satisfied with the footage as it didn't contain any fish! Underwater walk was really a mesmerizing experience, It was like the best moment of my life, it was pretty simple...."bas saas lete rehna". After enjoying on the beach I headed back to my hotel in the evening.

WORLD GEMS COLLECTION: - I went to see the famous world gems collection. When you enter the Gem Gallery, you are really taken aback by their hospitality. You can see the tour of how different stones are extracted and converted into beautiful and prestigious stones. You can also get a chance of visiting the workshop where the actual work is done. After that I planned to visit the tallest tower in pattaya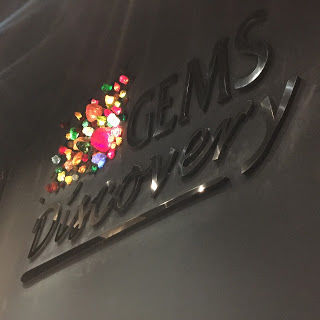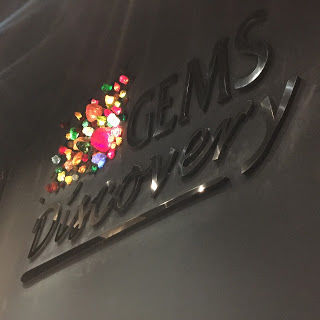 The Northpoint South Tower: - With a total height of 234 meters and 57 floors. You can find most of the Russian tourist living there. I had my evening high tea there and enjoyed the beautiful sunset. I even tried the zipline from the peak of the tower. After that I got back to my hotel and was ready to enjoy the nightlife of pattaya. I visited the walking street.
WALKING STREET: - You have to visit the walking street once in your life. The walking street is an entertainment district in the city of Pattaya, Thailand. Really great place to chill and have fun. The street includes seafood restaurants, live music venues, beer bars, sport bars, go-go bars, night-clubs. I meet some indian guys from kerala. They looked really happy when they saw me. They greeted me and we talked about where we were from what we do. After beating the bull in the buses they came on the point. They asked me whether I know "tambak". First of all I didn't get what were they saying I thought it was some kind of place, but by their body language and their gesture I got to know that the thing they were asking for was tobacco!!Just can't believe that, I will travel some place and some random guy will ask me tobacco. Seriously life is just unpredictable. Around 2 o'clock I got back to my hotel.
It was my last day.At that day I visited the largest market in Bangkok "the Indira market"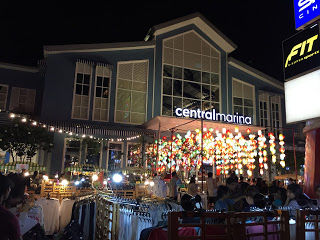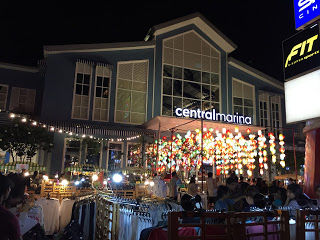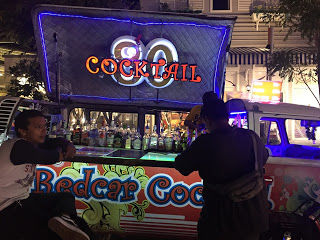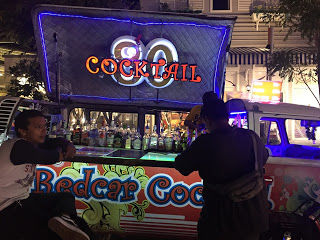 INDIRA MARKET: - Indira shopping market offers a range of clothing, accessories, shoes and bags at bargain prices. All the ladies out there with their bargain power this is the place ypu have to visit. I got some clothes and accessories for my mom, sisters and friends.
After shopping I headed back to suvranabhumi airport as I had my flight at 8 pm back to India.
Really had an amazing experience. Tried some new things, meet new people, made some new friends and most of all " once you have traveled, the voyage never ends, but is played over and over again in the quietest chambers. The mind can never break off from the journey."
And"what happens in Bangkok stays in Bangkok".