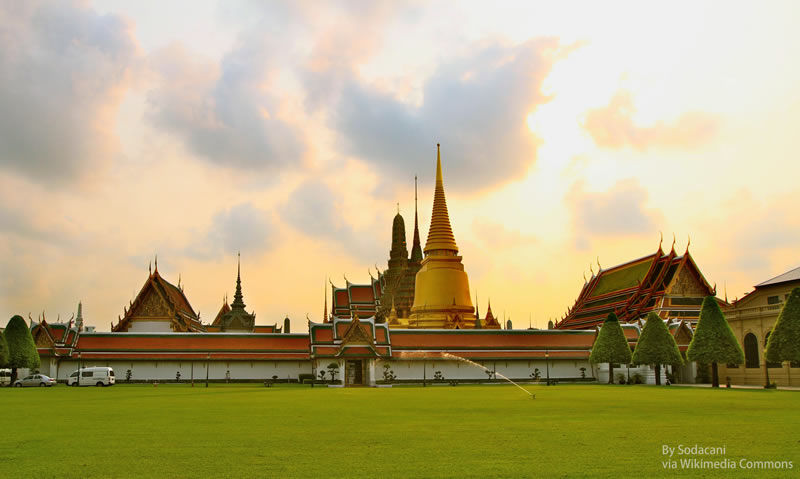 Bangkok, the capital of Thailand, the city with the longest name in the world, was established in 1782 by His Majesty King Phra Phutta Yotfa Chugalug Maha Rat, the first King of Chakri Dynasty. The City of Bangkok can be regarded as one of the most ancient city in the world. This tour takes you through the bustle and hustle of Bangkok to visit Wat Trimit, Wat Pho and Wat Benchamabophit.
It's must to see in our Thailand tours.
Your trip will start from visiting Wat Trimit,this temple is known for its famous Golden Buddha constructing during the Sukhothai period. The image of solid gold is 3 meters high and weighs five and a half tons. Your second stop will be Wat Pho, it is one of Bangkok's oldest and largest temples. Wat Pho was built by King Rama I about 200 years ago and houses the gigantic gold plated Reclining Buddha image. This unique image is 49 meters long and 12 meters high with beautifully inlaid mother-of-pearl soles, then drive pass Sanam Laung(The Royal Field ),Democracy Monument, Ratcha Damnoen Klang Avenue and associate Buildings, Anantasamakhom Palace and the Parliament. Visit Wat Benchamabophit, the temple is well-known because its main building was made of marble during the reign of King Rama V.
More Thailand day tours visit UME travel.