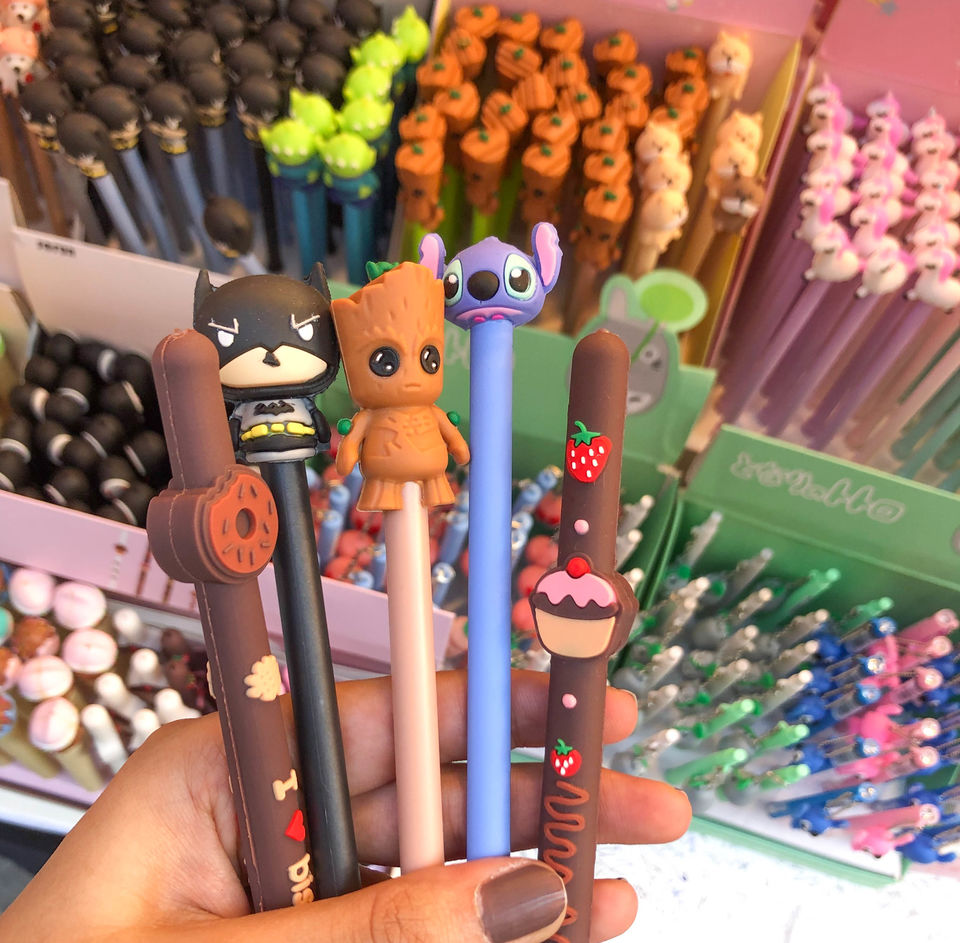 Pocket-friendly shopping in Bangkok can be done in a mall or a street market. Bangkok is the hub for shopping clothes, shoes, bags, accessories, electronics, and more in abundance and good quality. I literally shopped everyday till I dropped! Listing down places that I loved and if you're a pro in bargaining then you're getting luckier.
1. SIAM SQUARE ONE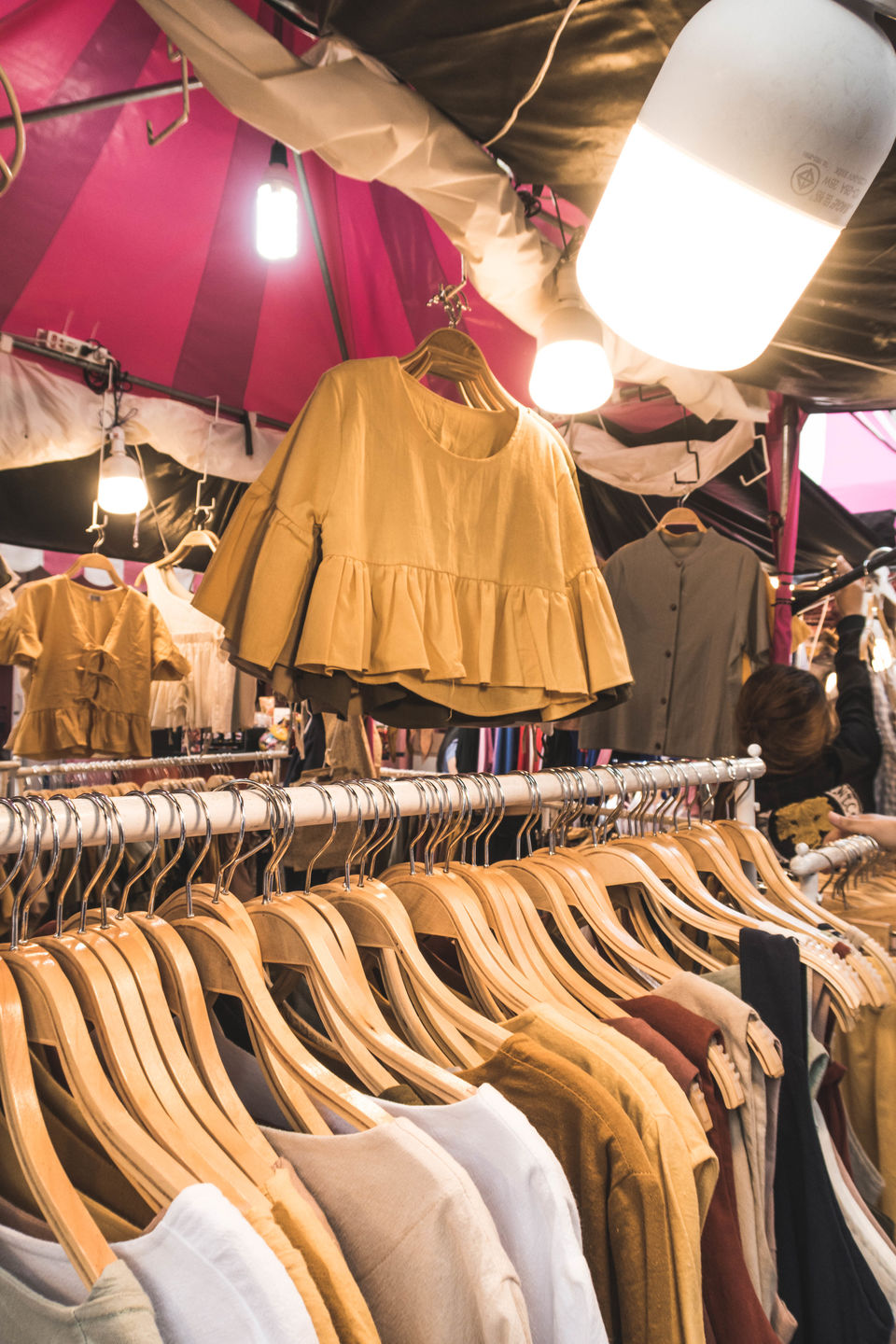 Siam Square One is a seven-storey mall located just opposite Siam Paragon (which sells high fashion branded stuff). Only the first two floors are worth visiting for cheap fashionable buy.
Loy Krathong Festival Market was held on the outside section of Siam Square One. The items priced at these stalls were super cheap, for example, I bought 4 pair of earrings for only 400 Baht.
Opening hours : 10am to 10pm
2. INDRA SQUARE MALL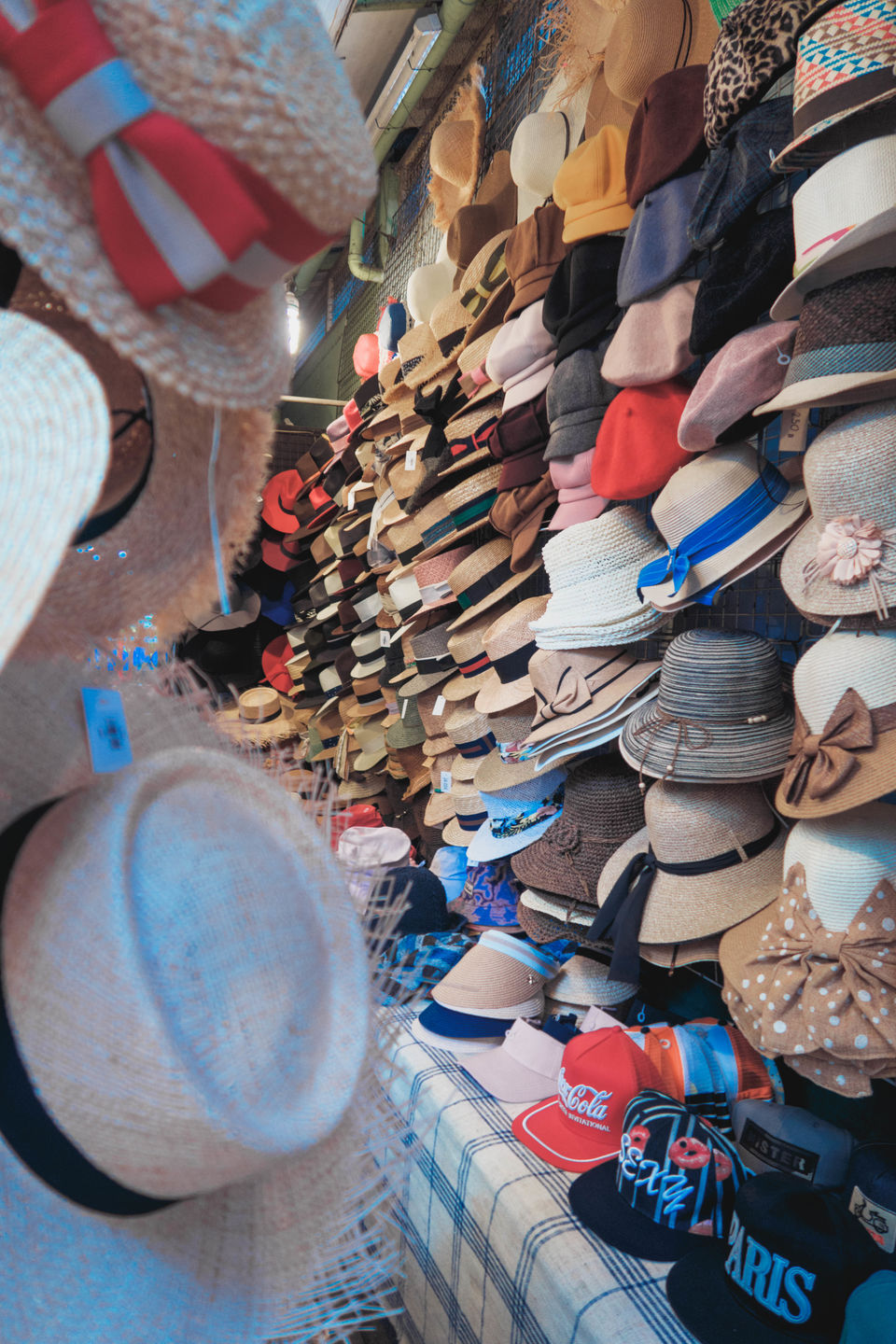 Popular amongst Indians, Southeast Asian and Chinese tourists, Indra Square sells same wholesale items and clothes at similar prices. It's located at the famous Pratunam market.
Opening hours : 10:30am - 9pm
3. PALLADIUM NIGHT MARKET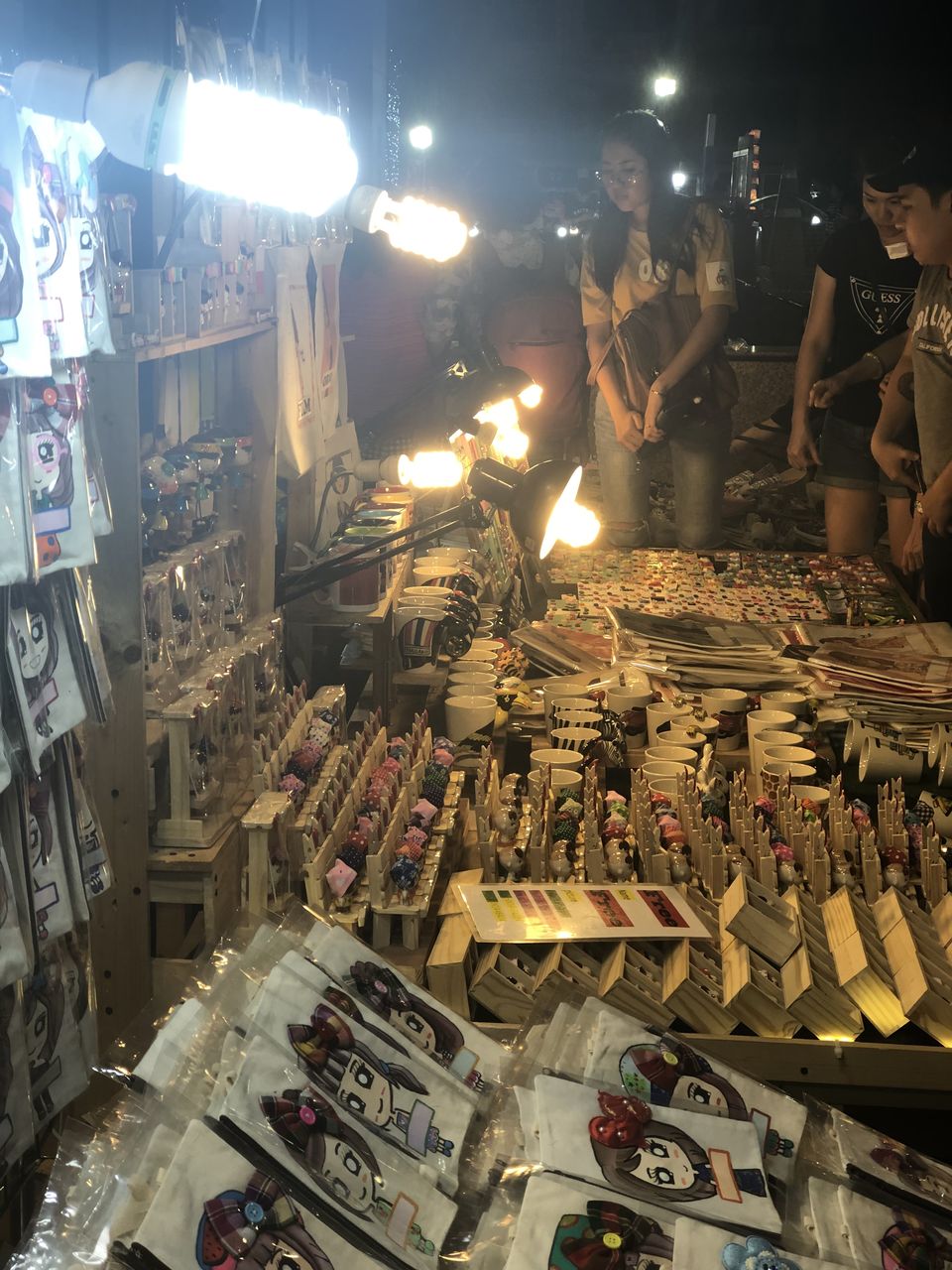 Most of the stalls offer customised items which is a great gift for your loved ones. You can add names on handmade pouches, luggage tags, mugs, wall hanging, t-shirts and other cute accessories. That's not all, they also sell products at wholesale prices! Add this market to your shopping list now!
Opening hours : 6pm to 12am
4. CHATUCHAK WEEKEND MARKET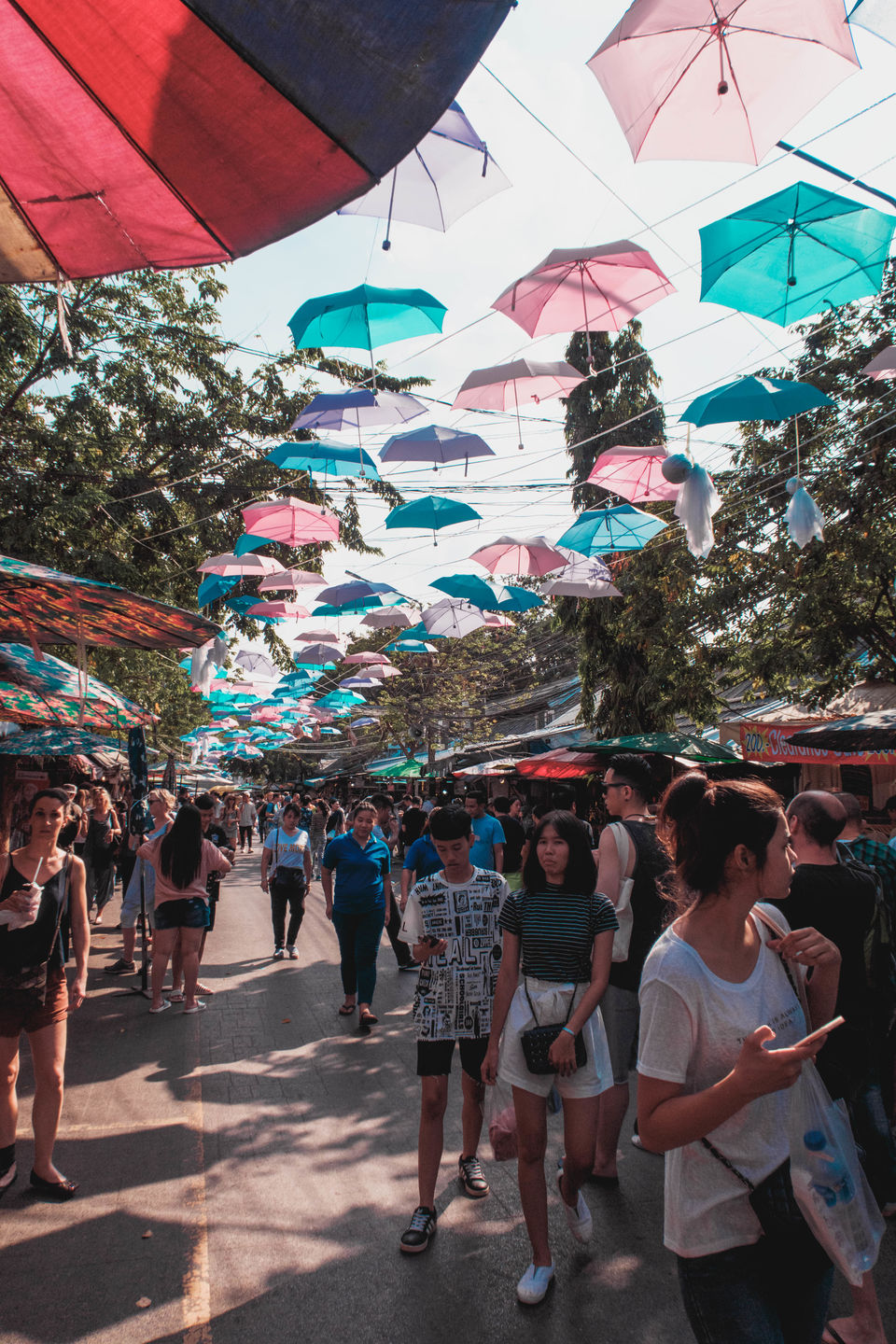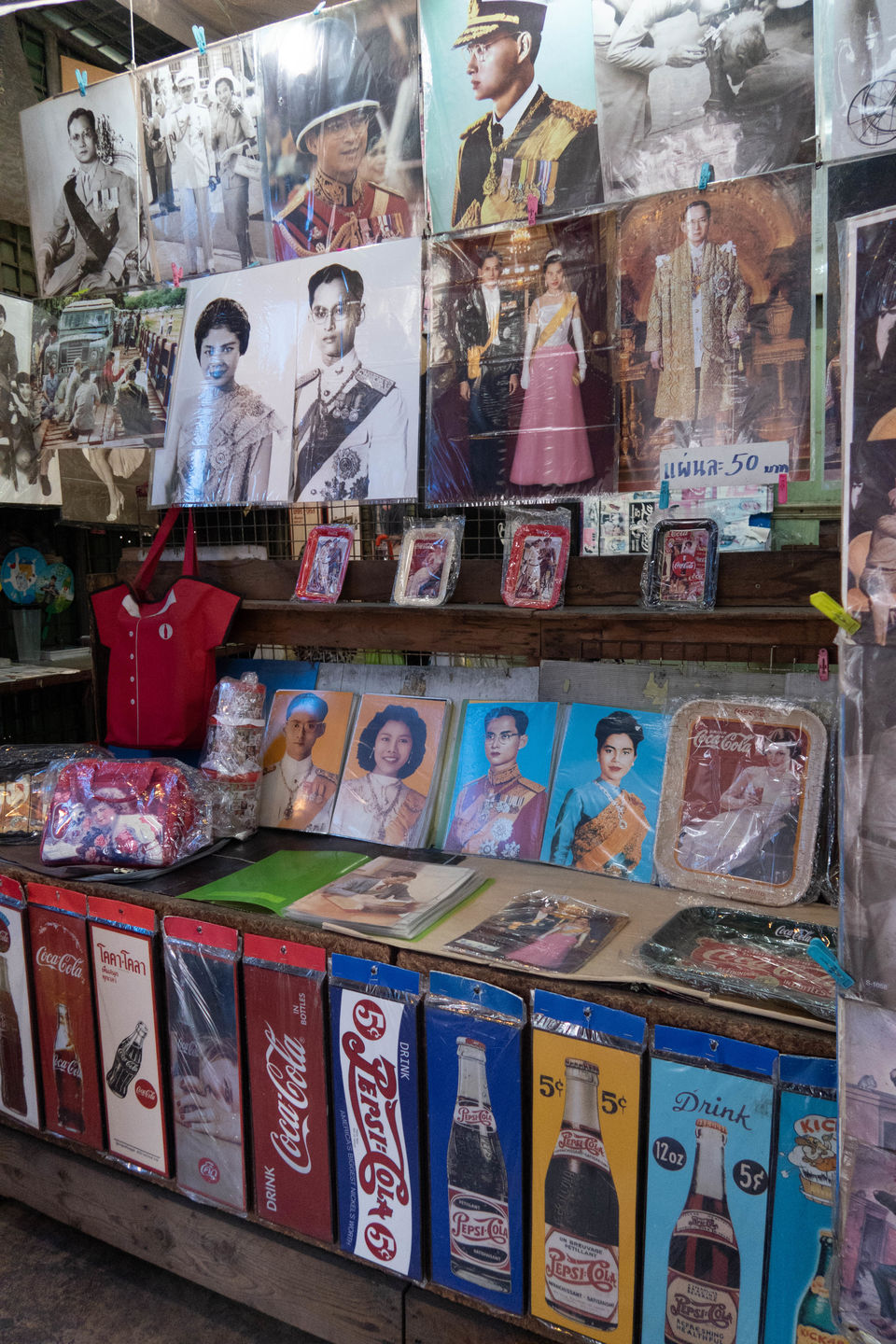 Water, sunscreen and comfortable shoes is a must before heading to Chatuchak. It's the biggest weekend market in the world which is 35 acres and consists of 15,000 shops. If you're visiting Bangkok for a short trip then Chatuchak should be your first and only stop. Be prepared to spend at least half a day here and you will not be go back empty handed!
Opening Hours :
Wednesday and Thursday - Plants and Flowers only - 6:00am to 6:00pm
Friday - Wholesale Day - 6:00am to 6:00pm
Saturday and Sunday - Main market days, everything available - 6:00am to 6:00pm
5. MBK CENTER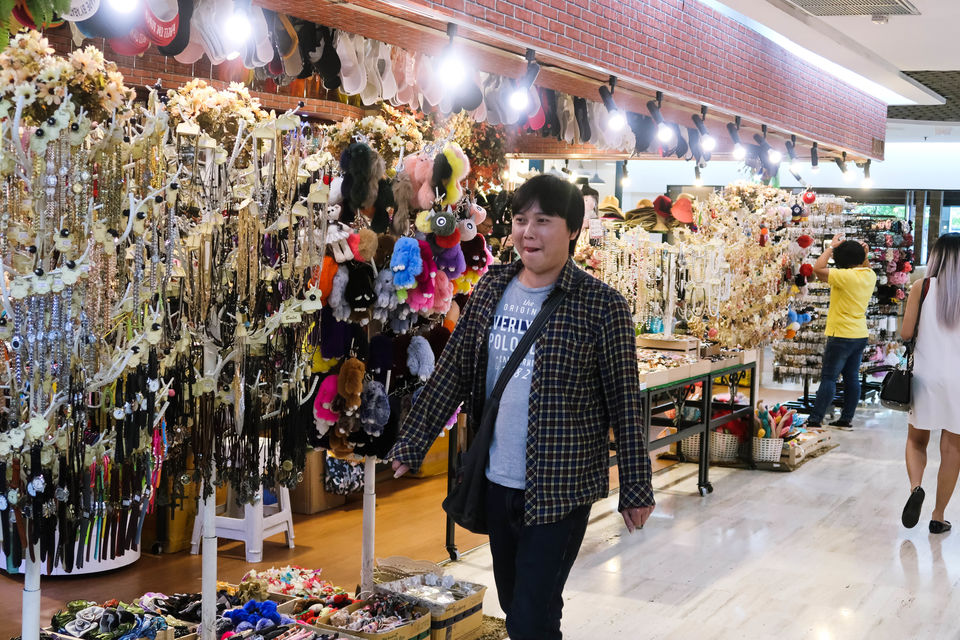 An eight-storey shopping mall with plenty of stalls selling almost everything. Many tourists find MBK more convenient as it's inside a mall and air conditioned so easier to shop with food court on the top floor. However, I felt it was too ordinary compared to the other markets we visited and definitely not so cheap. You can still visit if you have an extra day to kill.
Opening hours : 10am to 10pm
6. TERMINAL 21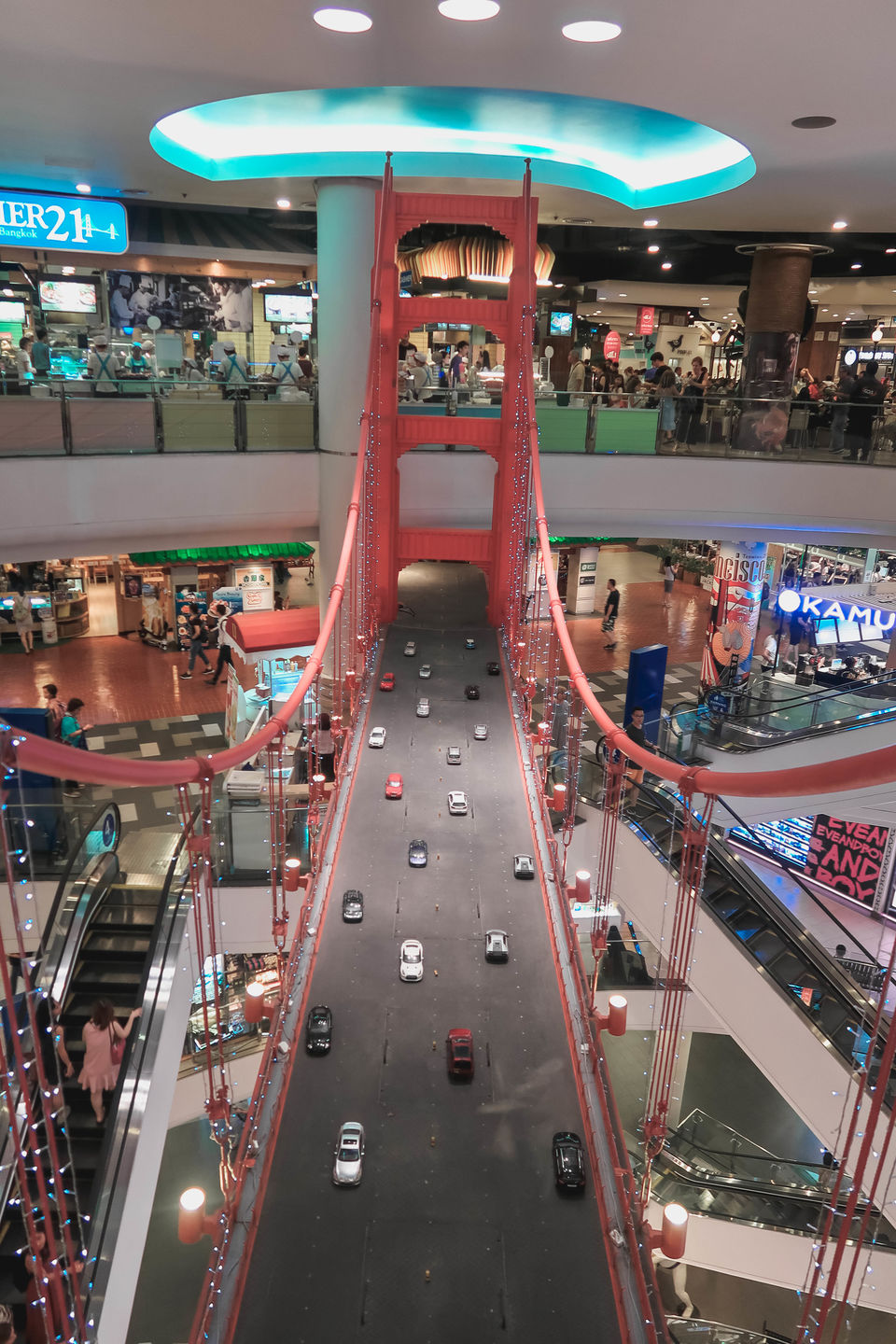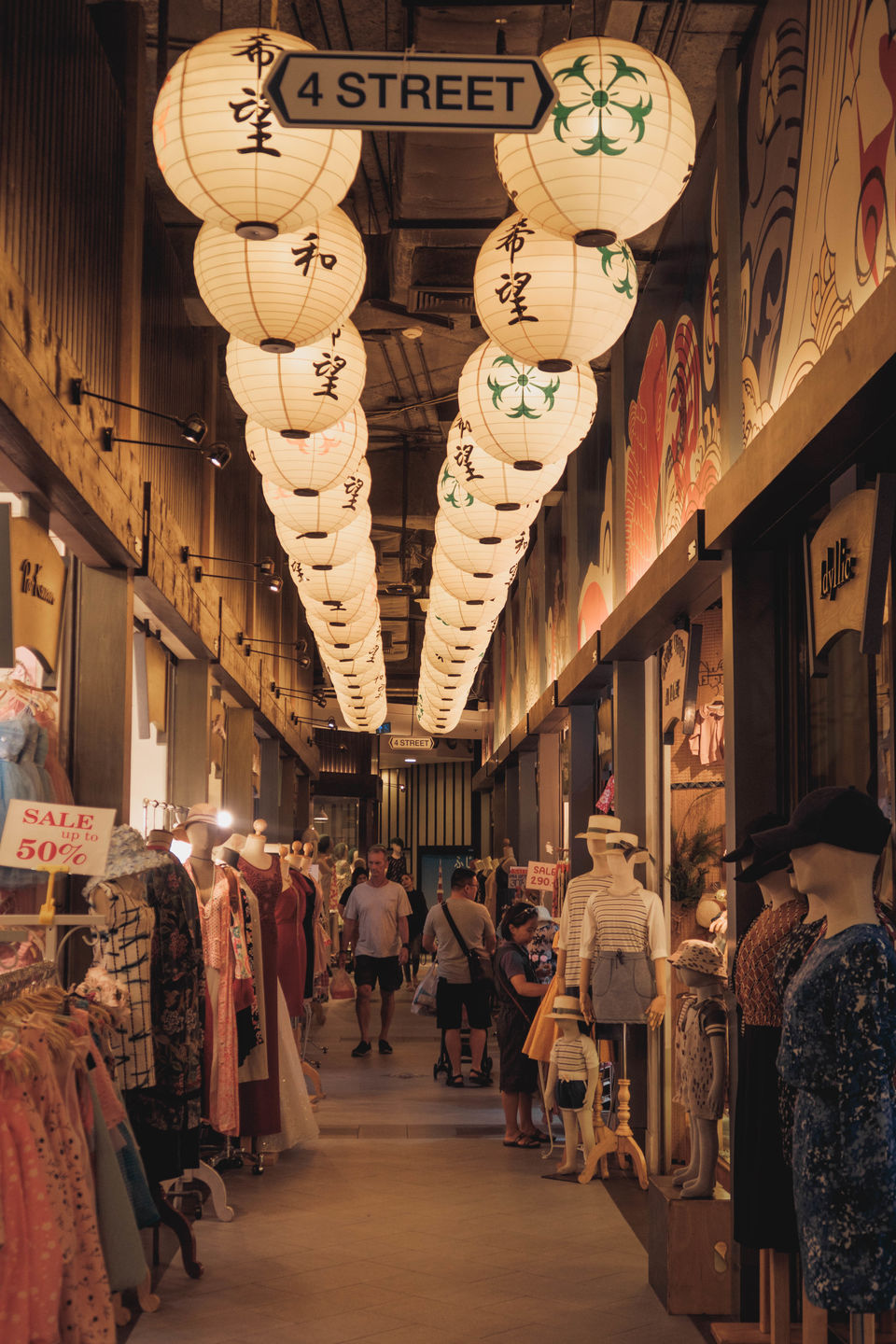 Okay, this is a branded shopping mall with some affordable finds but it's no ordinary mall. Window shopping is never a bad idea and you might find something that you never felt like buying before! Each floor is designed based on separate cities like Paris, Tokyo and London! It's a paradise for food lovers, shopaholics and travellers.
LG - Caribbean theme with food markets and bookstores,
G - Rome theme with international and local fashion brands,
M - Paris theme with more fashion brands,
Level 1 - Tokyo theme selling only women fashion wear,
Level 2 - London theme selling men's fashion wear,
Level 3 - Istanbul theme with accessories, toys and home decor,
Level 4 & 5 - San Francisco theme with a variety of cuisine options at different prices AND a movie theatre.
Opening hours : 10am to 10pm