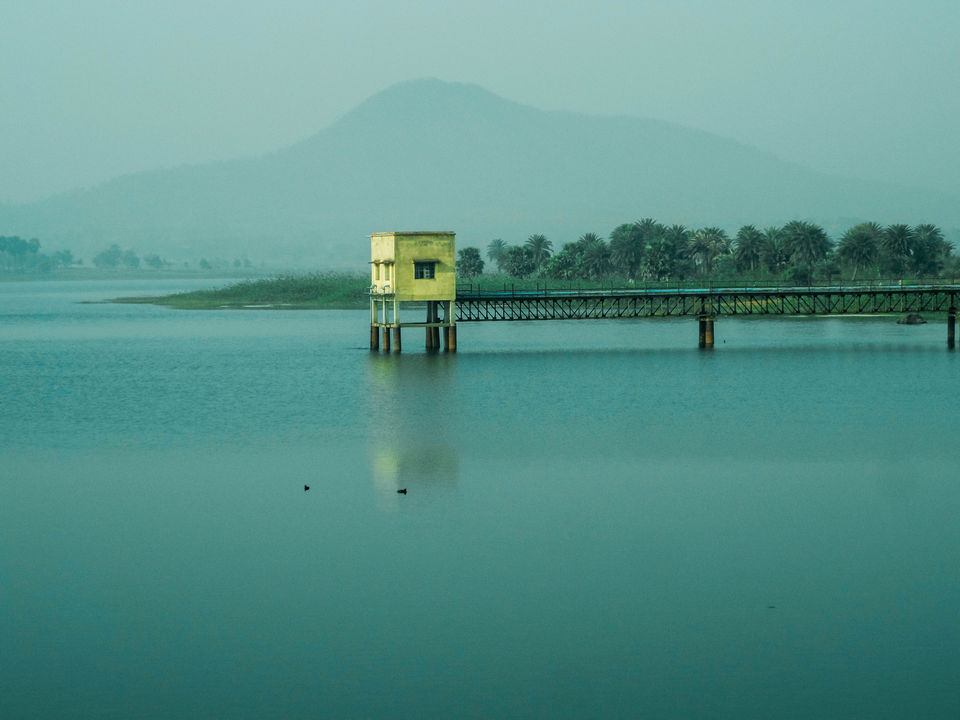 Baranti where is that place? In Puruliya !!! Never heard of it.
You ask me to look for some off-beat place so here it is.
What's in there?? a dam.. There is a lot of dam near by many of them are very popular.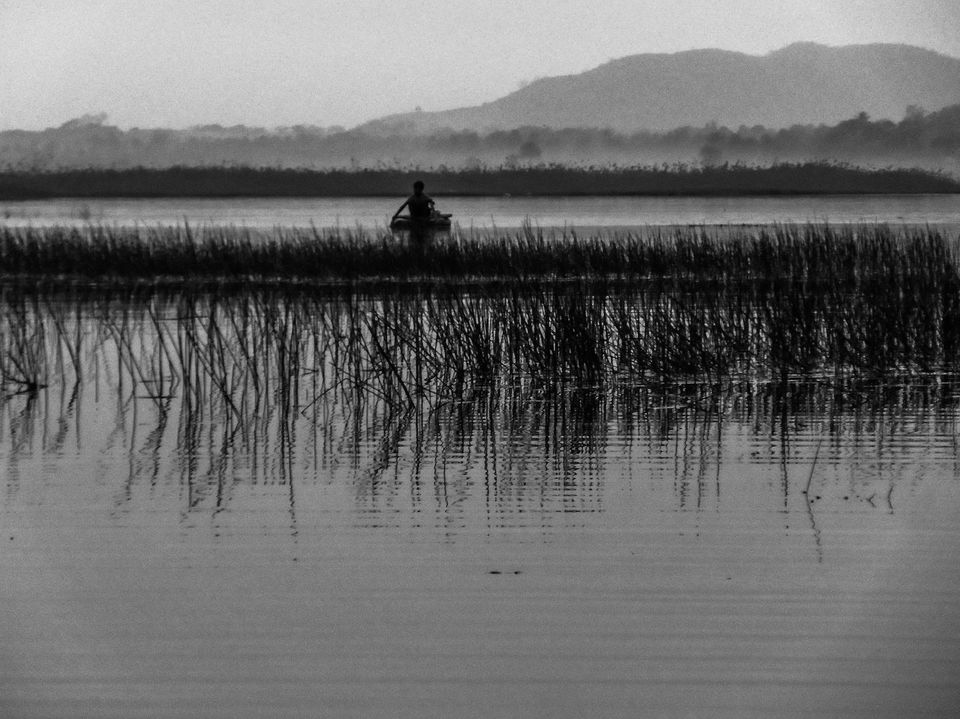 But this magazine said this place truns magical in the spring season. With blooming red monosperma flowers all over it's truns in to the garden of Eden. Try to book this on the eve of Holi to get the best view...
So we called few hotels there they all are full on Holi even nothing vacant on the weekend before or after holi. So we decided to go two week before Holi . Don't know we get a blooming Polash at that time. We book a dormitory room at Akashmoni Resort. That how baranti tour happened.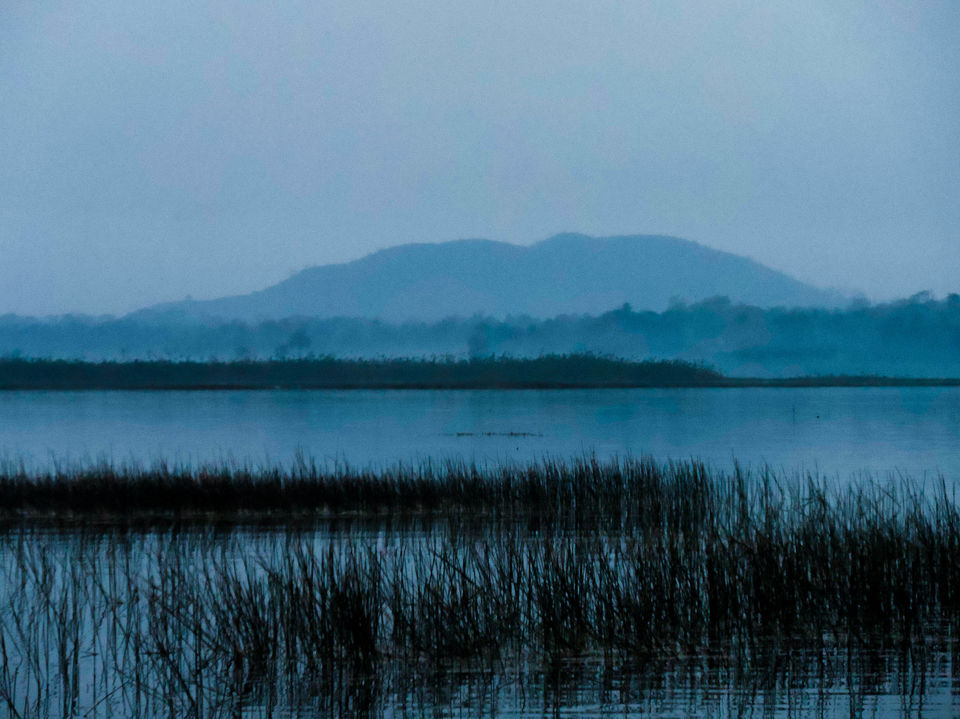 Booked for four people only two people are there in the morning of the day me and Samit. We book a express to Asansol from there took a local train to Muradi station and from there a cycle rickshaw to Baranti Akashmoni Resort. Room with a double bed and two takiya were there . It's not that good but bathroom attached to the room is big and very clean. So we have no problem.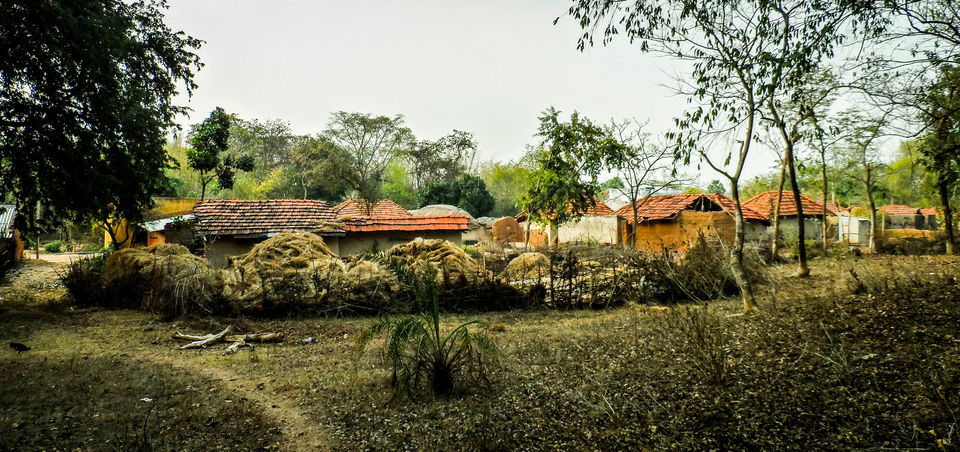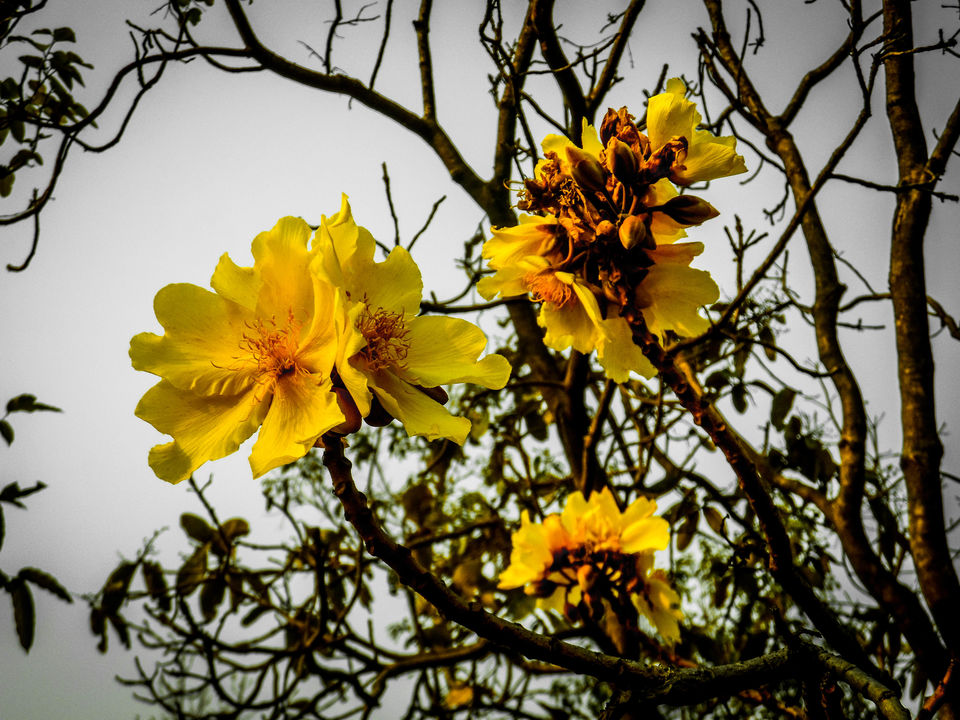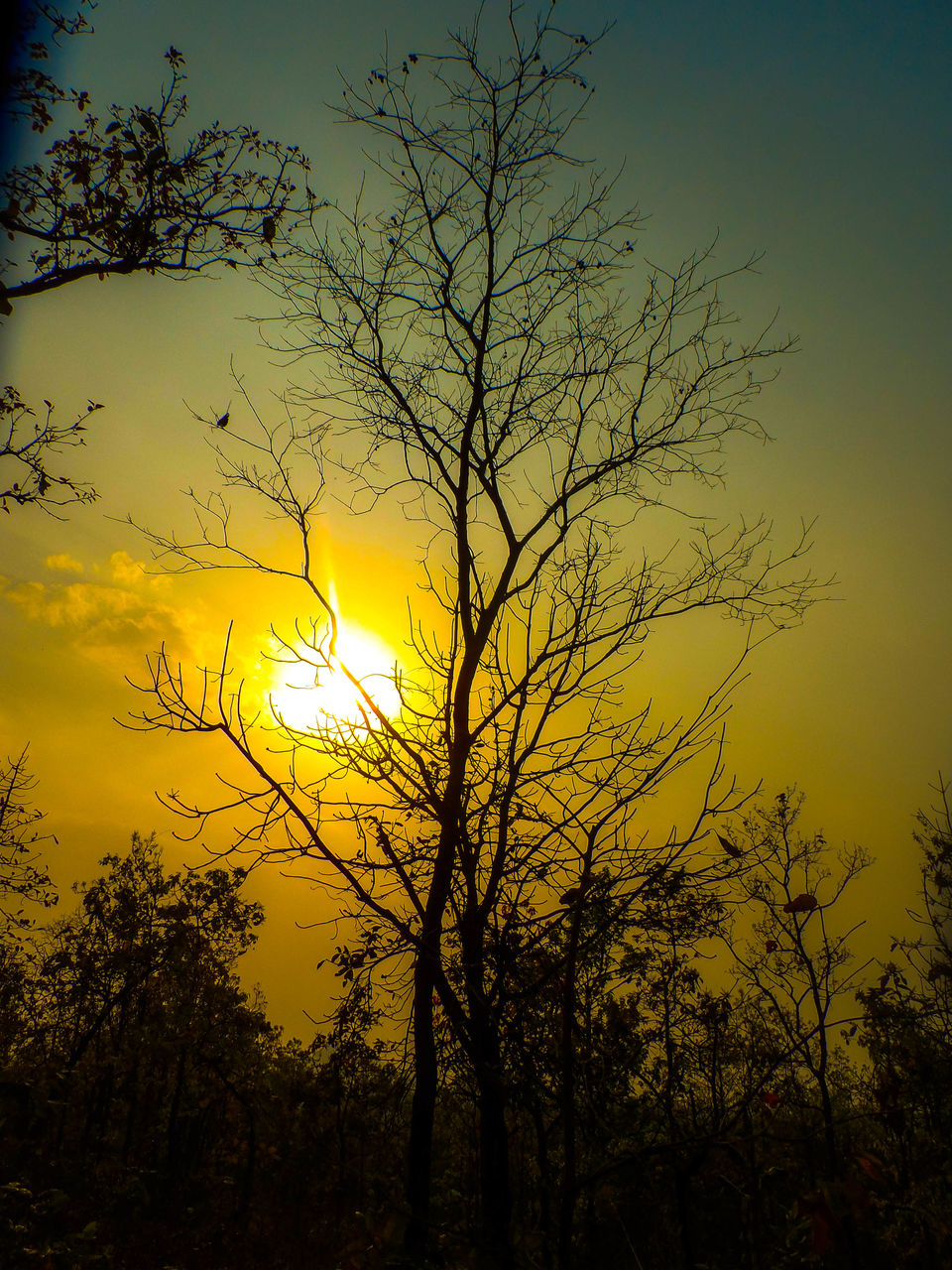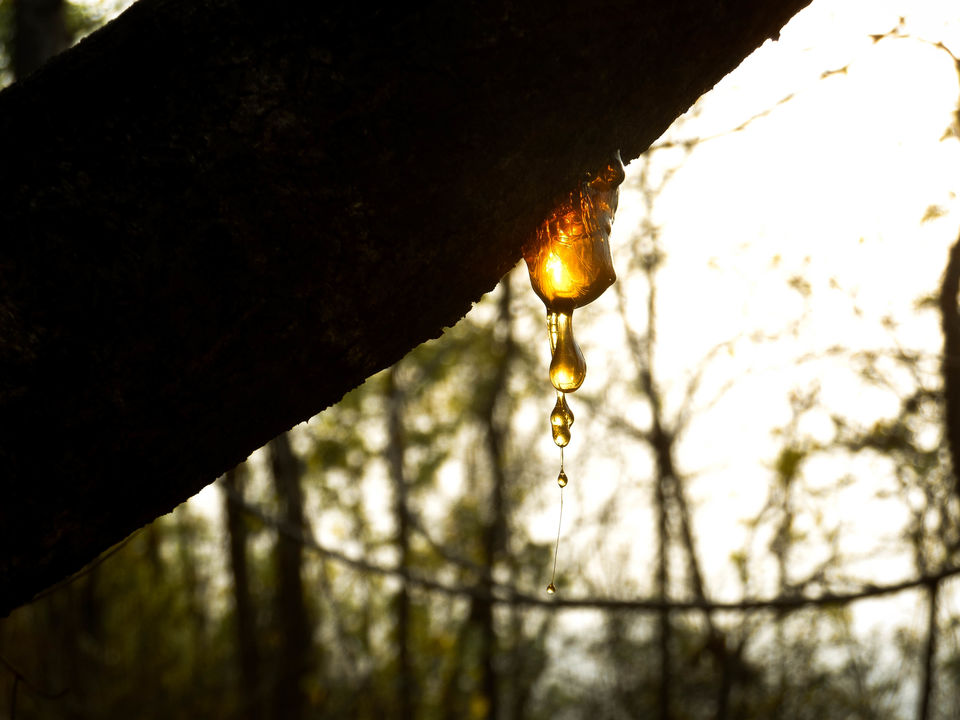 It was a hot summer day outside Puruliya is the hottest place in West Bengal. We are little bit tried of this long journey so take rest for an hour then went to take a bath on dam water surprisingly it was cold and very relaxing. The lunch at the resort is very good feels like home. After an hour of rest we go out to explore the place.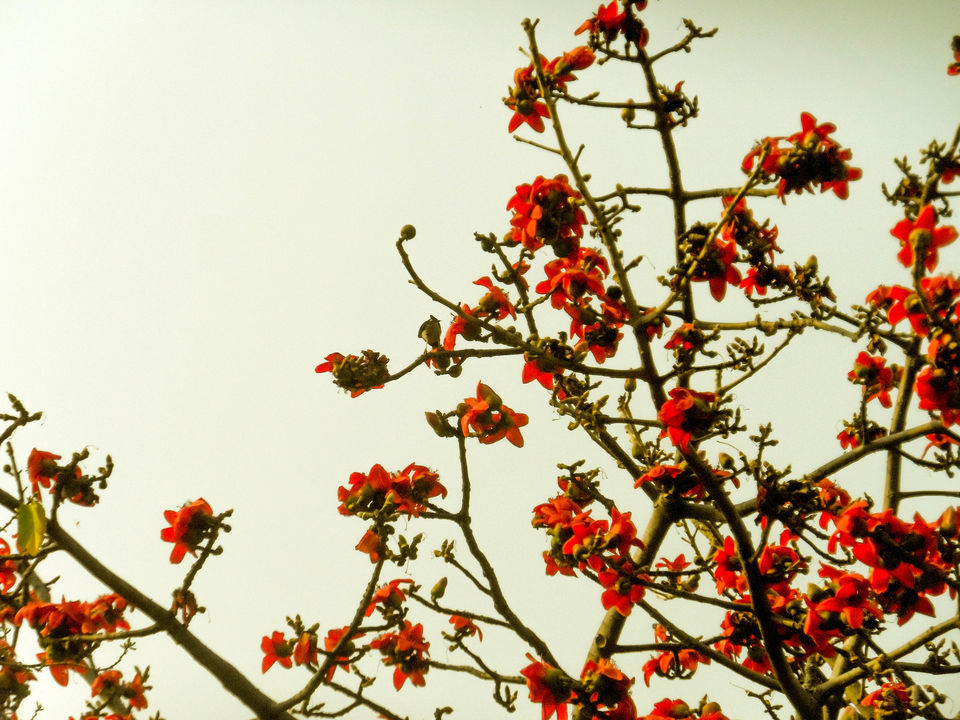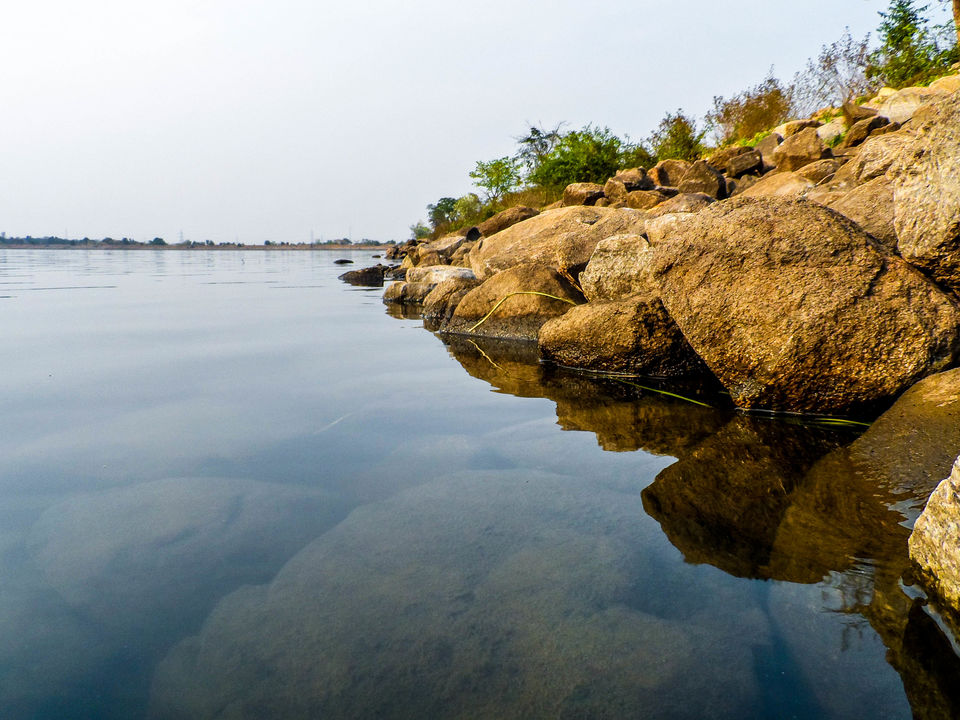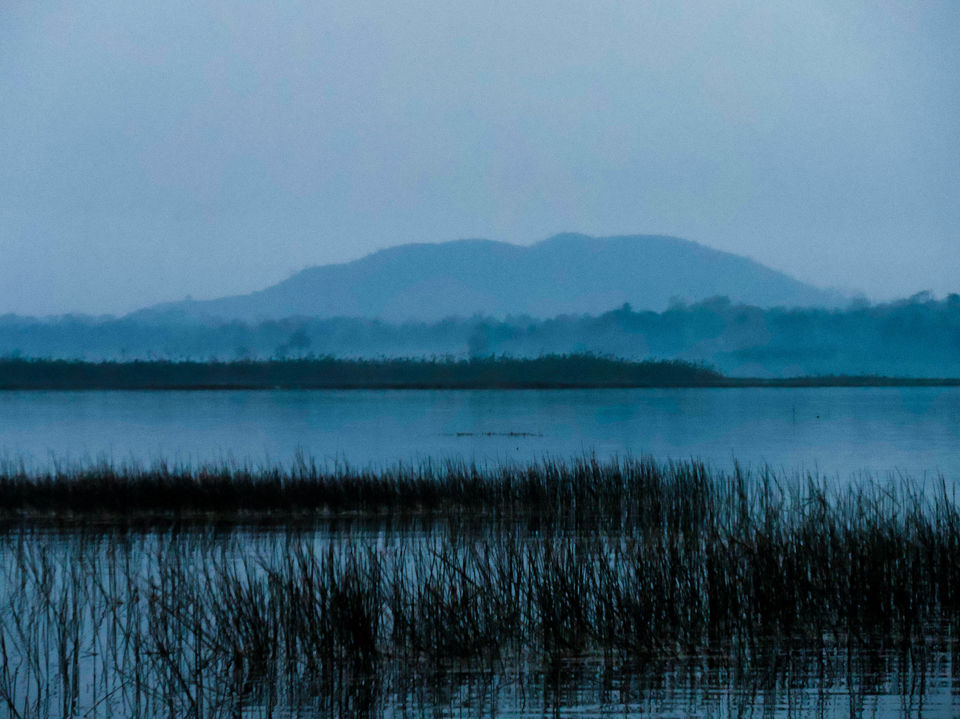 Baranti dam is basically a irrigation project the dam is constructed for harvesting the rain water, situated between to small hillock one is called the Baranti hill other one is Muradi hill. The famous monosperma flowers just started to bloom that time. It not like what we have seen in the pictures but have a fair amount of it. Which looks good. There is a small village nearby which is mostly inhabited by the adivasi community their traditional home design is something to watch. Leaving behind the village we reach to the Baranti hill and decided to climb it. The foot-trail which we are climbing are between the beautiful wood with lots of unknown flora and sounds of dry Shal leaf is something we will remember through out my life. We have climbed a fair distance upward when the sun about to set on Western sky we sit on a rock and enjoy the beauty of sunset and climbed down.
We came to the bank of dam again sit there it's getting dark children men women are returning home after completing daily work. We sit in the bank for few hours watching the time to pass at its own pace .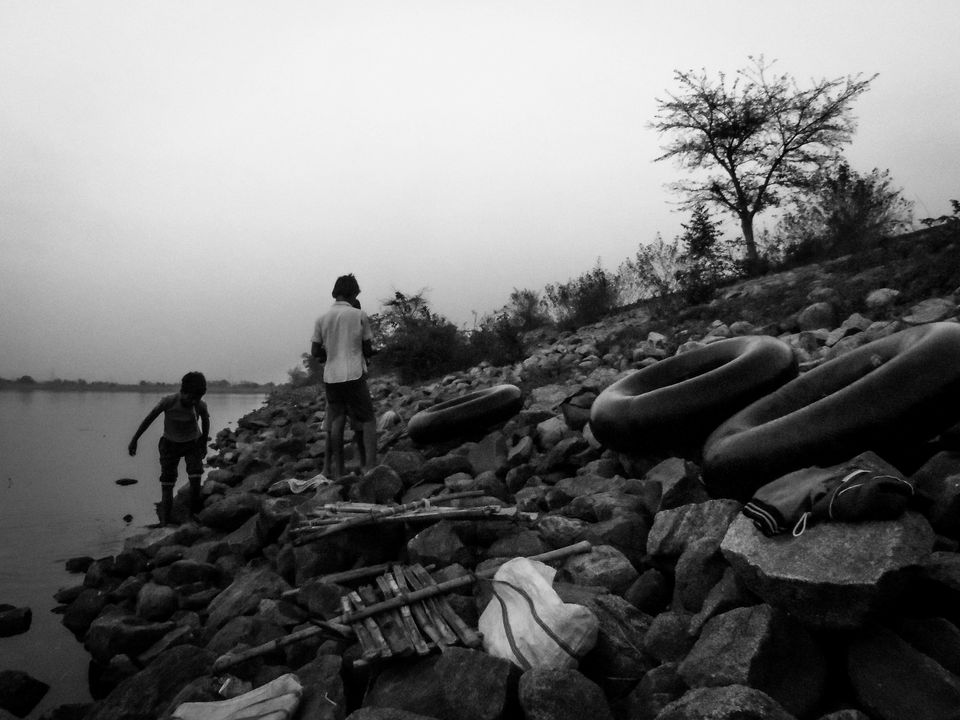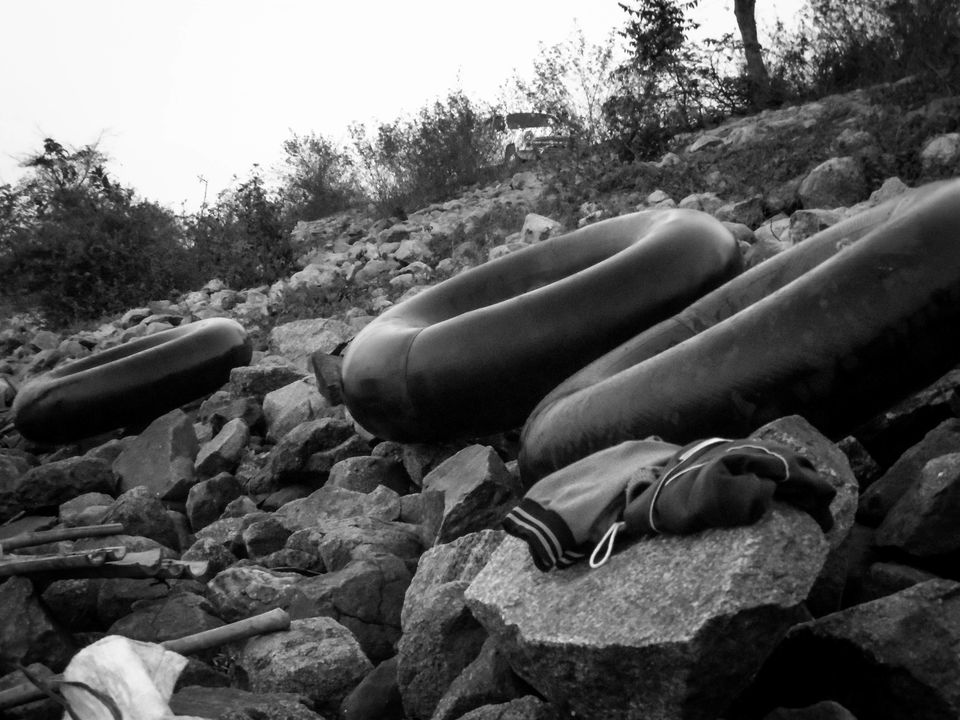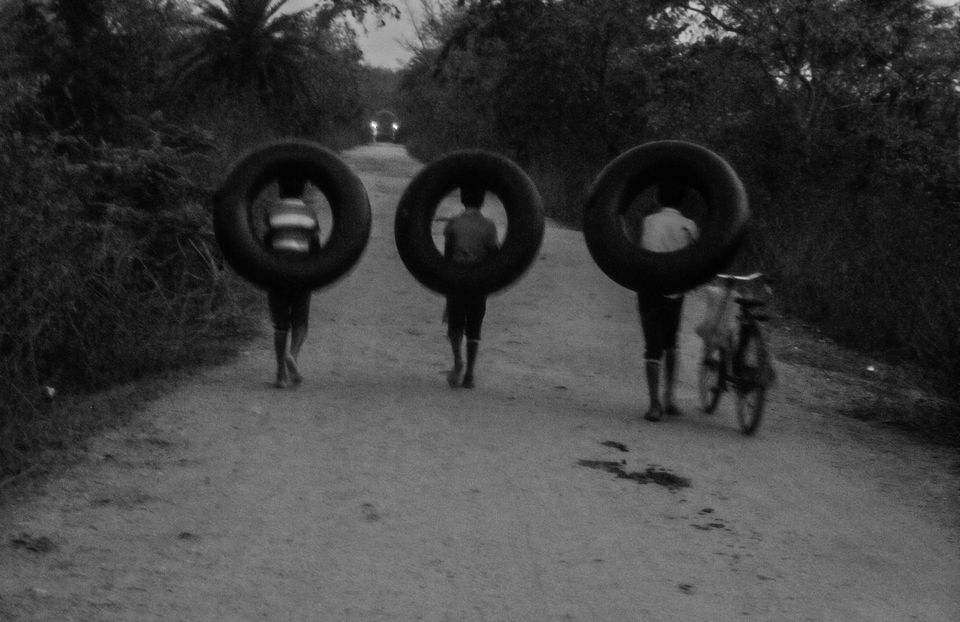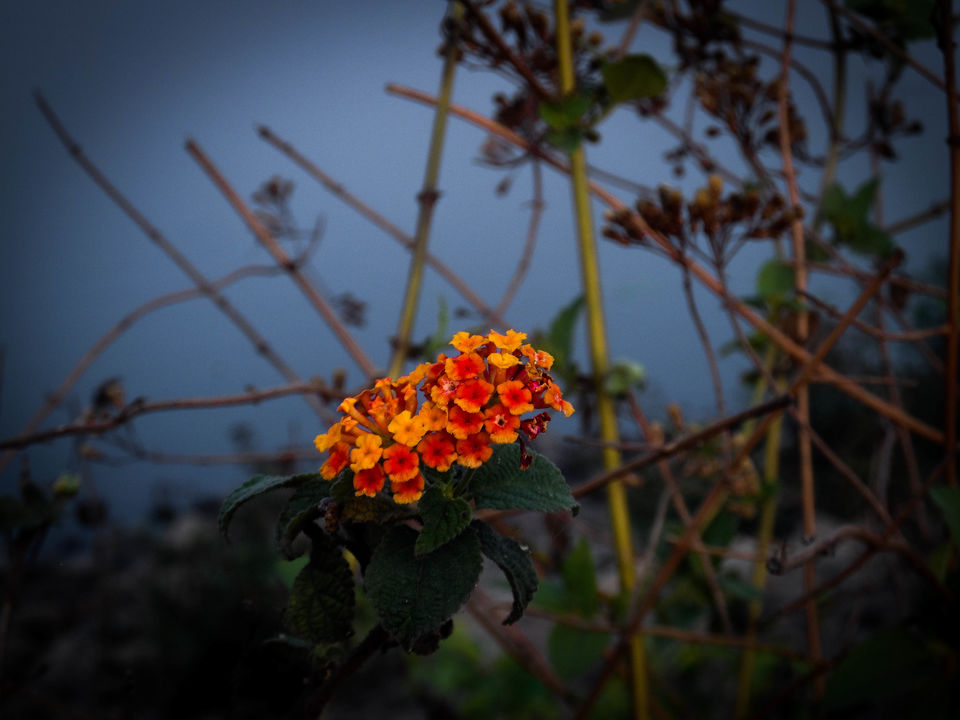 Night at this piece of land is beautiful. Modern technology still not touch this place over enthusiastic tourists still not contaminated this place. Don't know how long this place stays this way but for now it feel very relaxing. Sounds of cricket on a half moon night with no other sound on other light on one to disturb just me myself and a million star. I think I am lucky to find this place.
But all this are four years back don't know how is this place now. Will try to be there again .