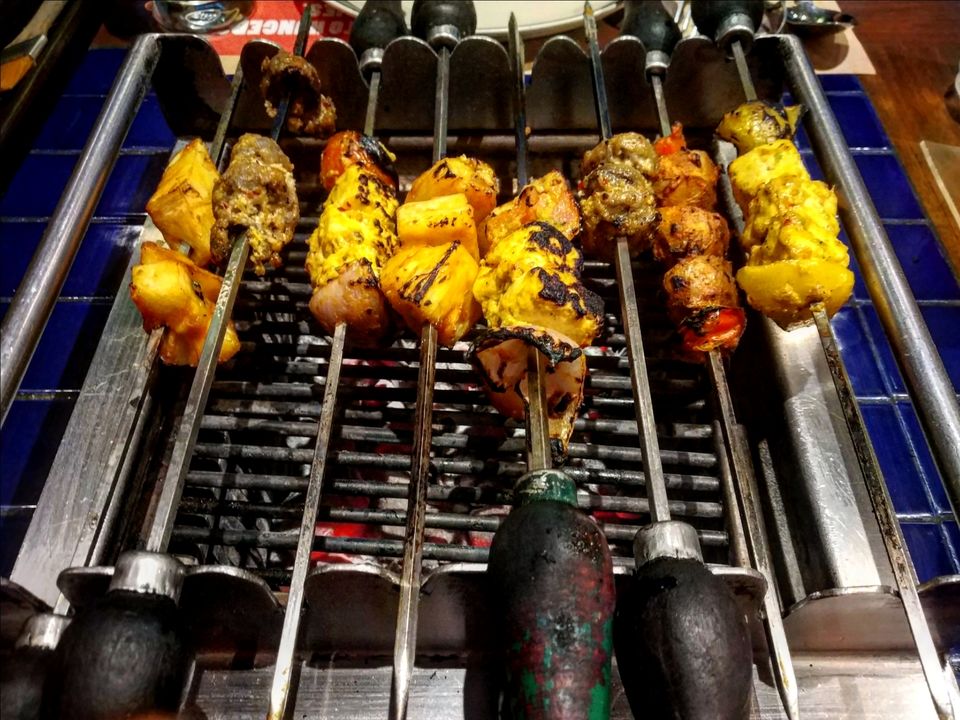 Barbeque Nation  is one famous name now in the country as this place marks it's presence almost in all parts of India and provides the best dining experience undoubtedly.
The city of Raipur has a lot of well crafted restaurant and cafes but not always these charming outlets are successful in pleasing the belly as well. But when we talk about the Barbeque Nation here in Raipur which is set in the first floor of famous Magneto the Mall, it wouldn't be wrong to call it as the food paradise. A wholesome meal here with abundance of food in buffet system costs around ₹600 per person. Here's a dig into all things vegetarian .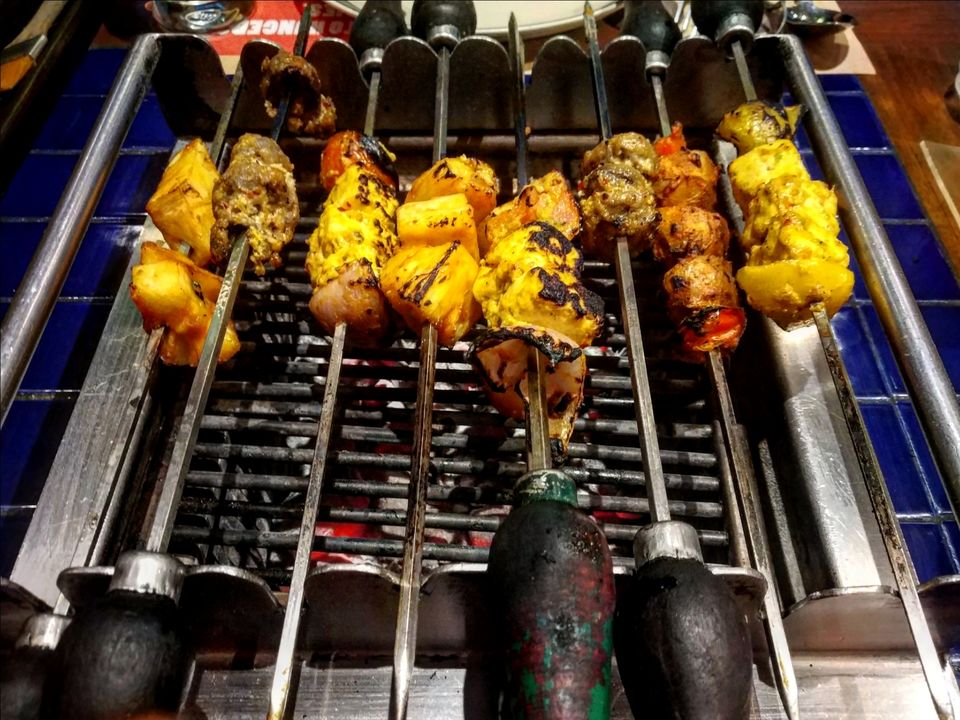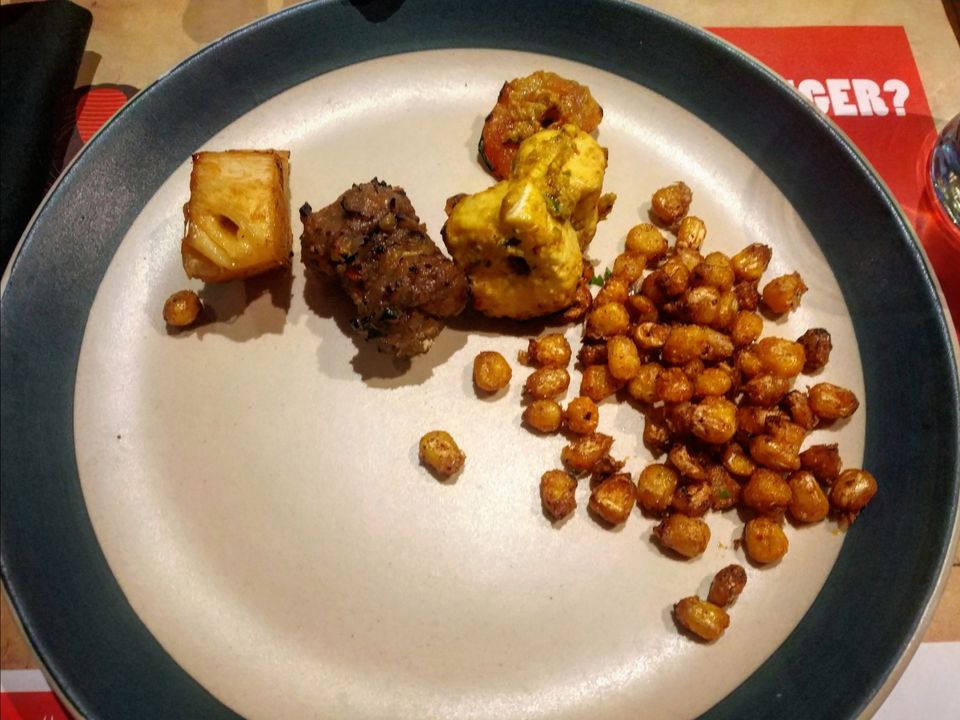 As in the name itself, this place offers appetizing and exquisite barbecued starters both for vegetarians and non vegetarians. The barbeque set up is  done in the table itself  and is a treat for eyes to watch it get grilled and then serve them. The vegetarian grills include Paneer Tikka, Grilled Mushrooms, Potatoes & Pineapples. In regular intervals the staff keeps on serving Corn, Kebab's and other starters from the menu.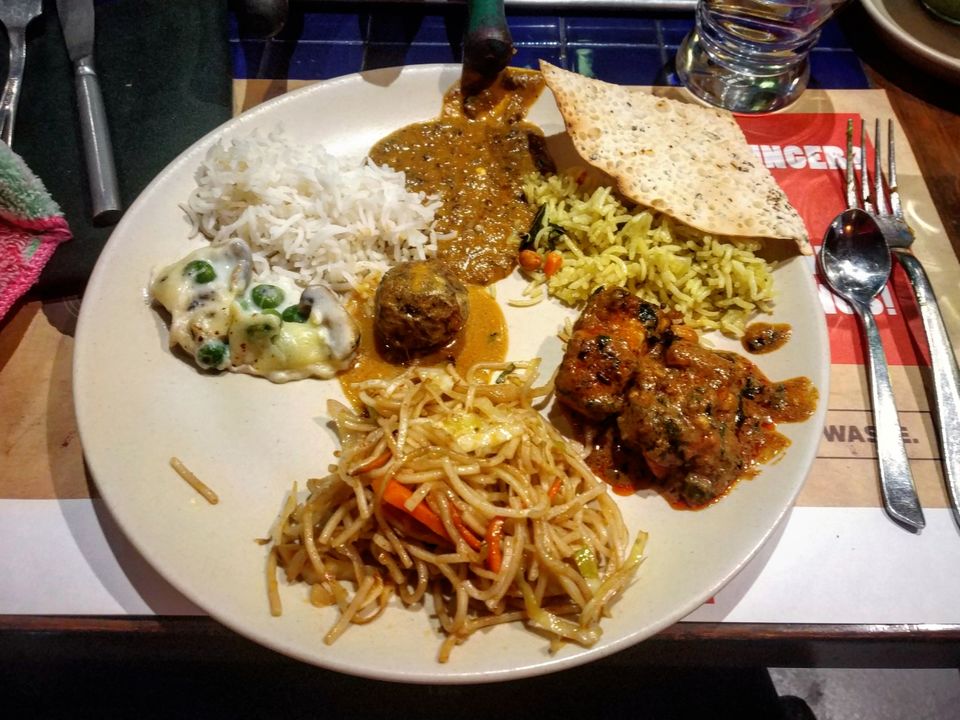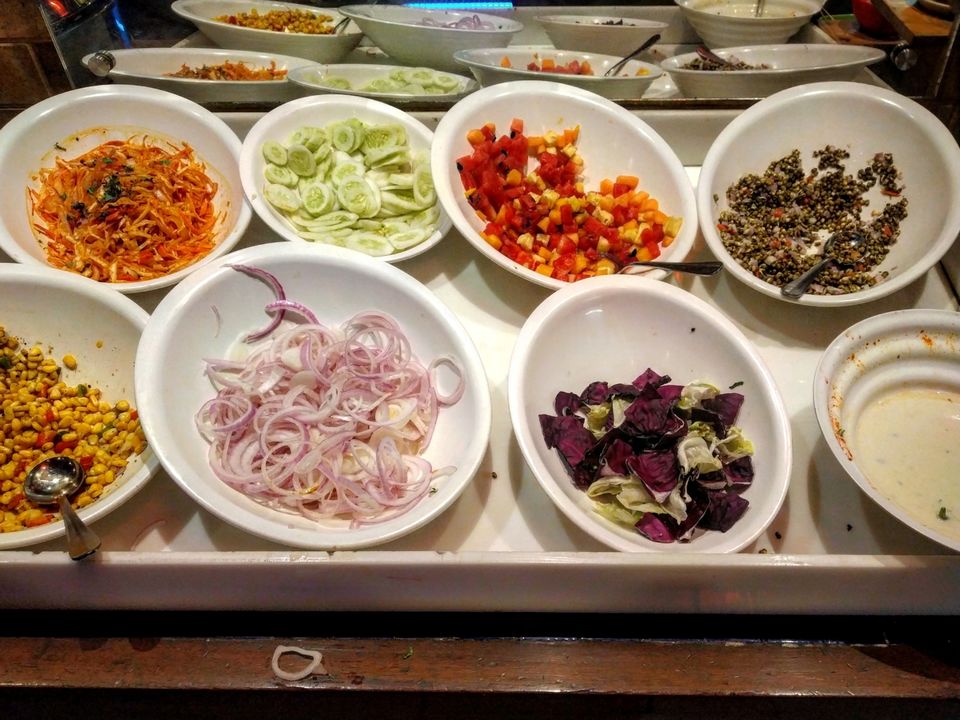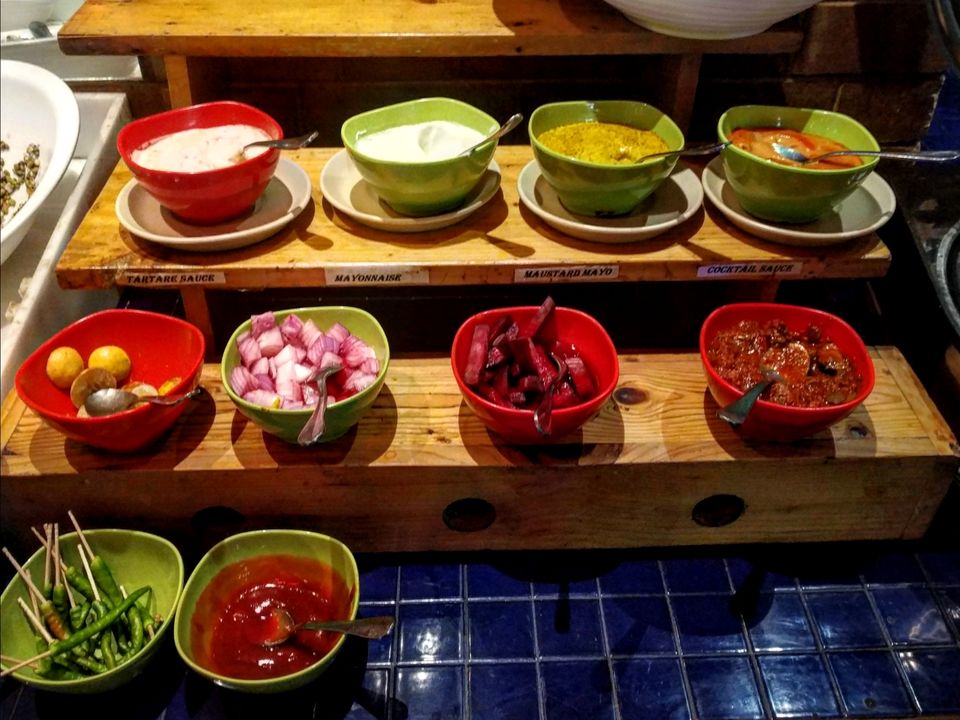 The main course includes a huge variety of  appealing and tempting range of food items in a buffet. With choices of indian breads to chinese noodles and, rice varieties like Peas Pulao or Simple Steamed Rice they have it all. Also there is Dal Makhani, atleast 3-4 types of Indian curries.
There is a wide salad section as well providing lots of healthy veggies with sprouts as well. Along with that there is another section of dips, chutneys, achaar, papad etc.
LIVE KITCHEN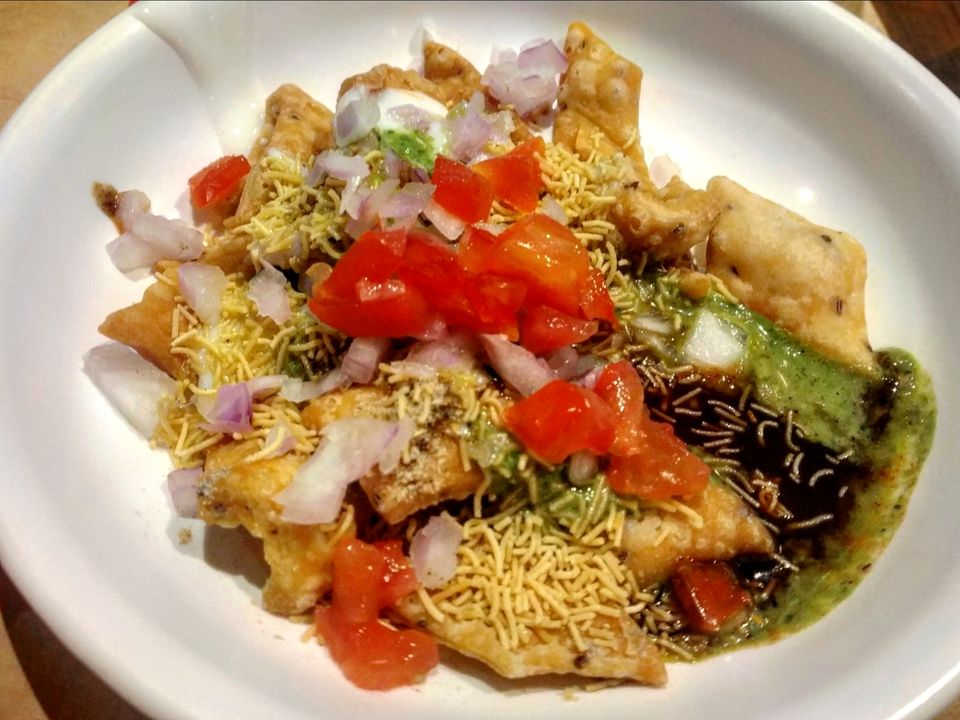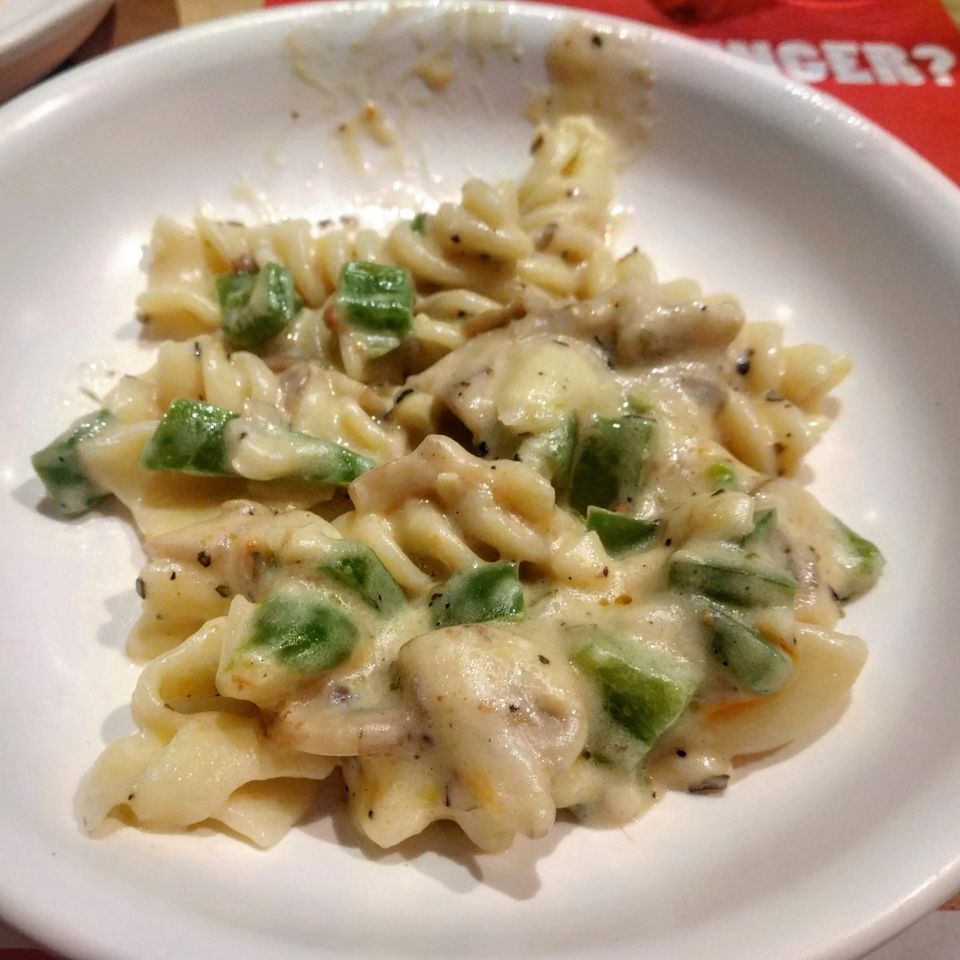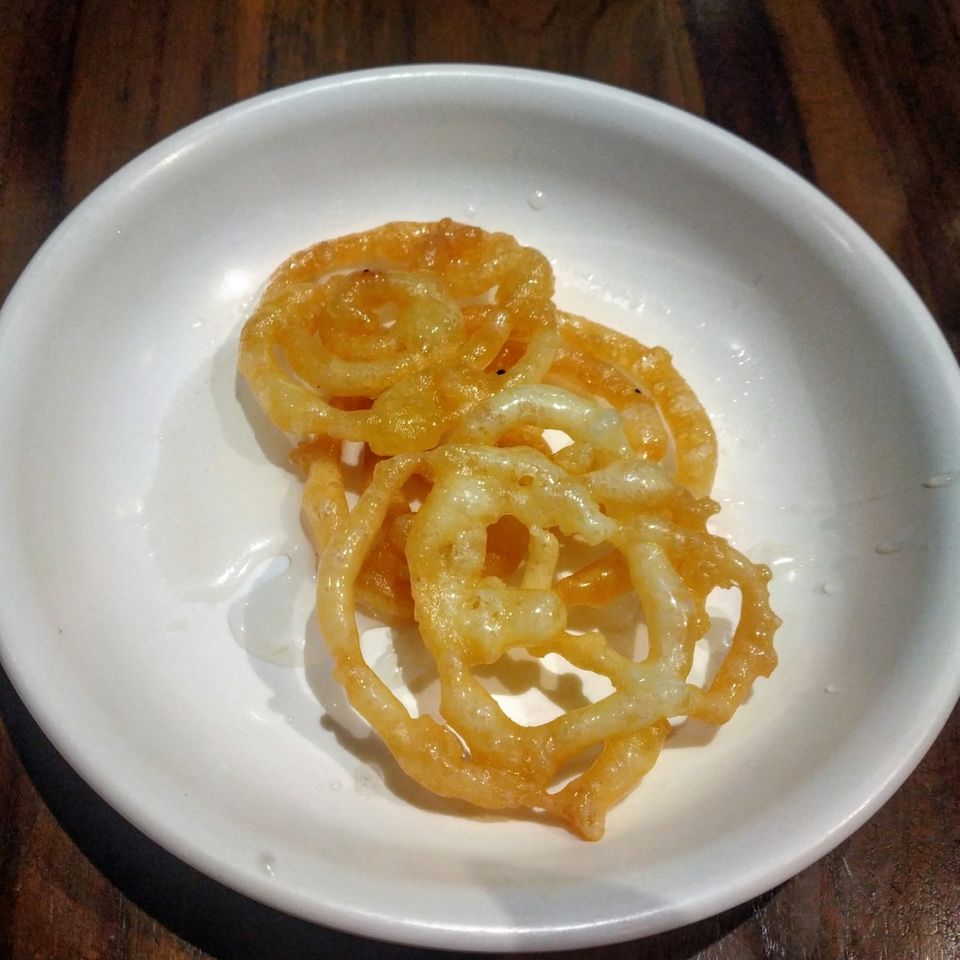 A live kitchen is arranged on one side of barbeque nation where the menu is updated everyday and there is always something new in today's special.
DESSERTS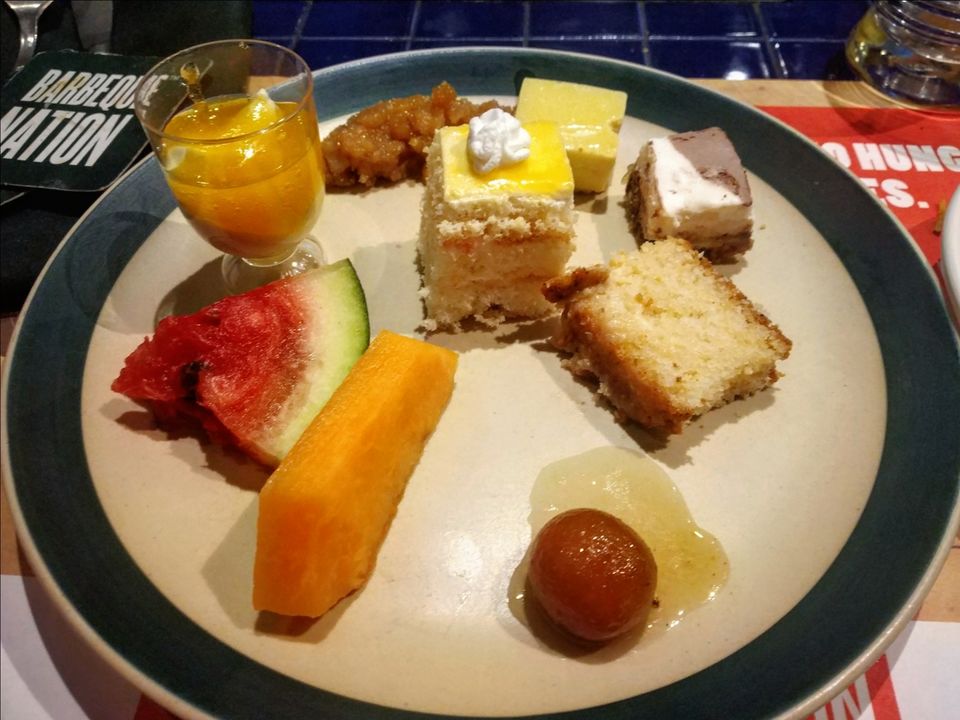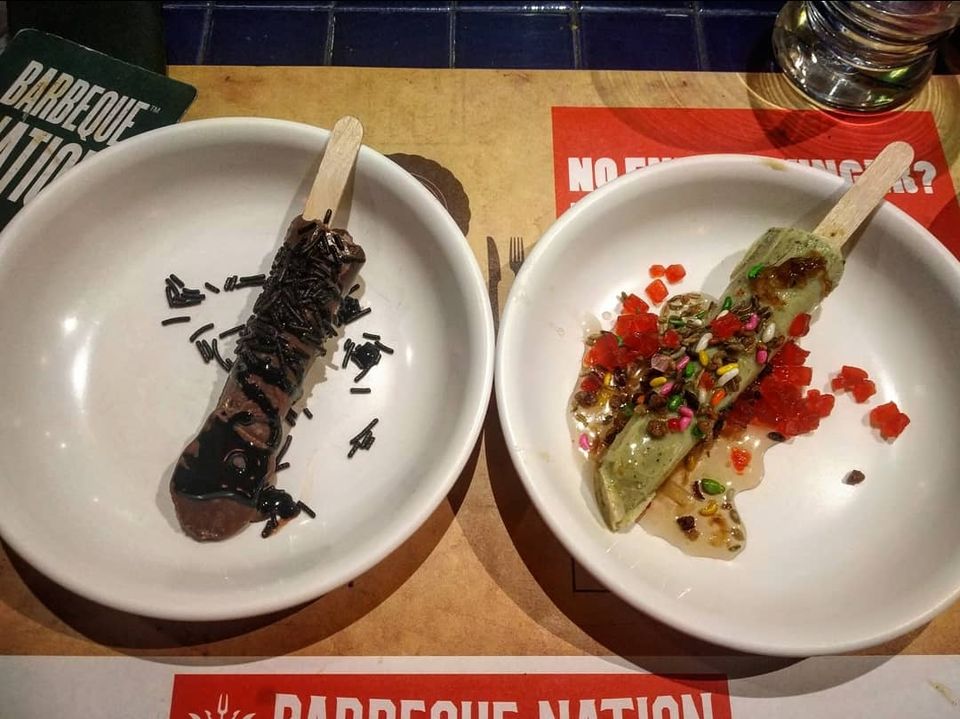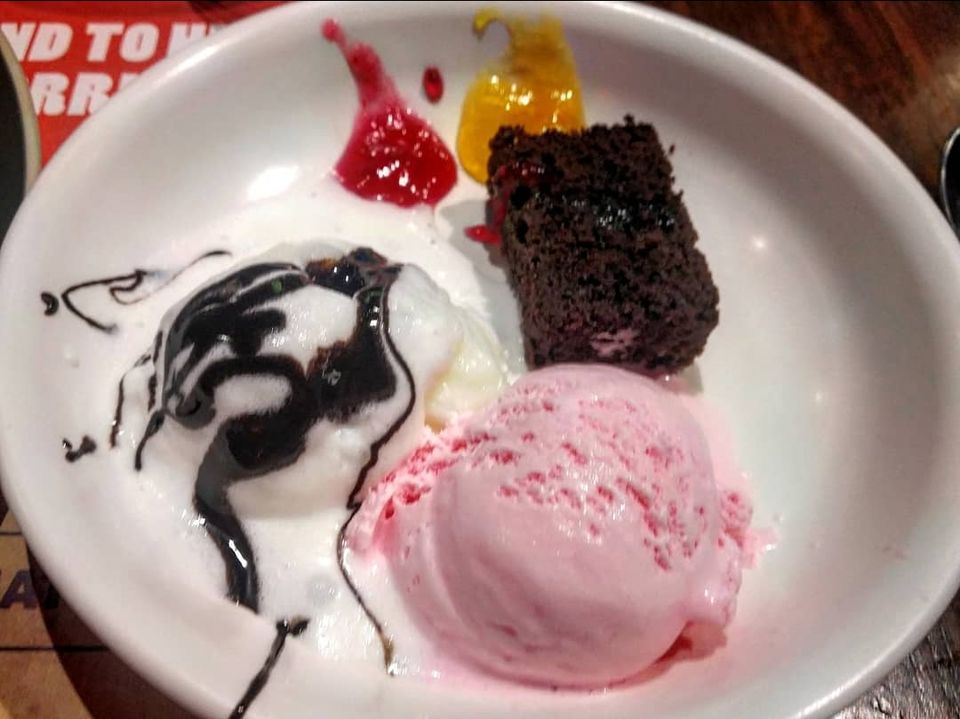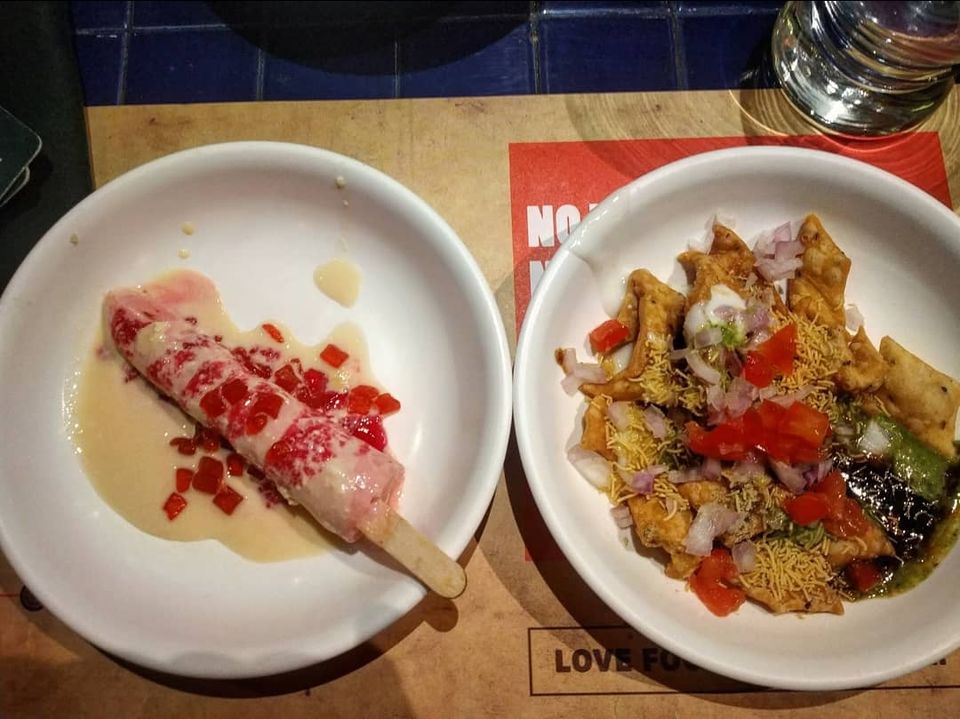 The starters and desserts of Barbeque Nation are the two most hyped sections of the place and are undoubtedly renarkable. The dessert includes fancy items like fruit cake, fresh mango pastry, mango cheese cake, mousse cake, gulab jamun, moong daal ka halwa, chocolate brownies, vanilla and strawberry icecreams along with flavoured syrups & seasonal fruits.
The Kulfi segment is another star segment here with around 10 types of flavoured kulfis. Strawberry, Pan, Mango, Choclate being the prime ones.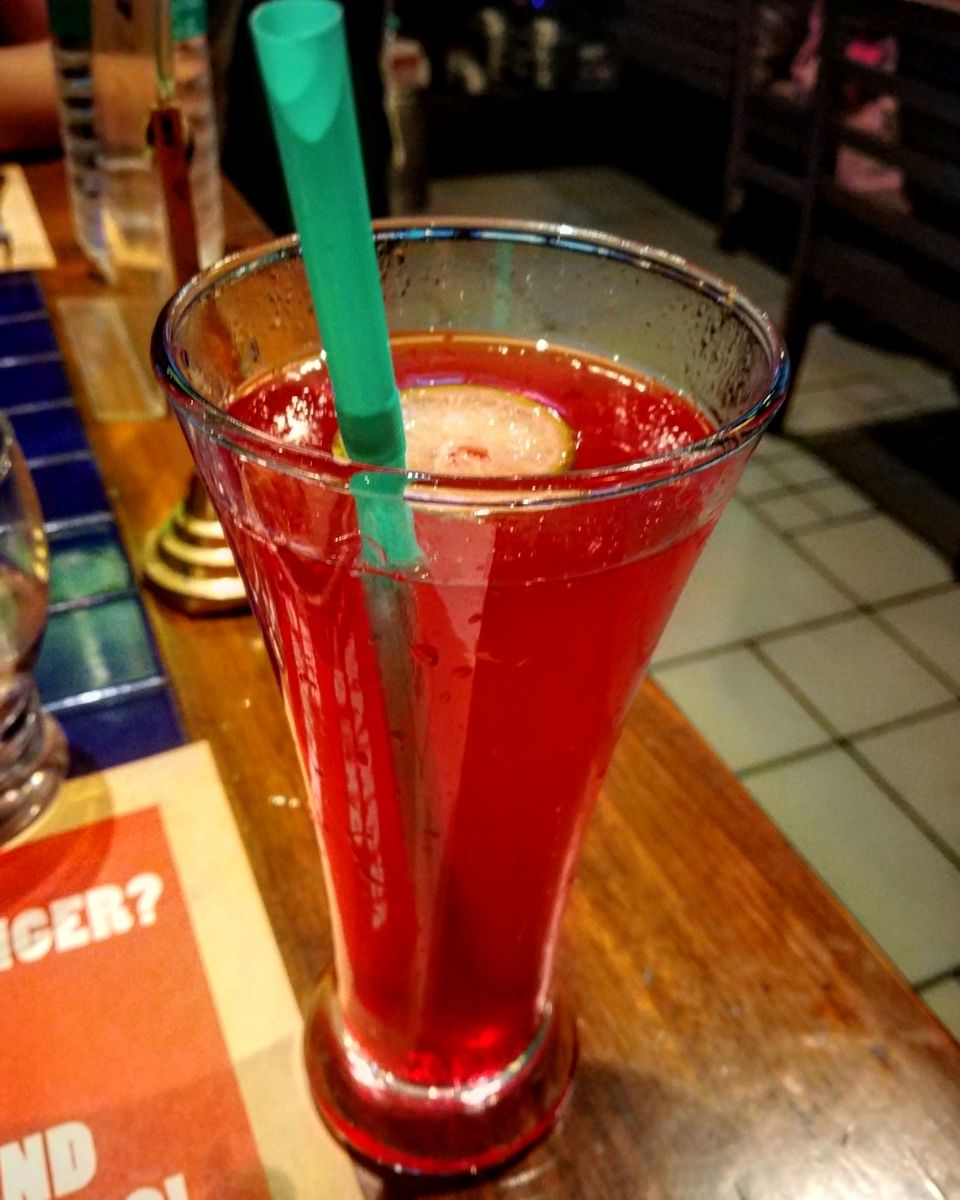 Such diversity of food makes Barbeque Nation stay on the list of every foodie. This place is very apt for both business and family gatherings. Also post dining, the staff here asks every group whether any person amongst them has their birthday on that day and if so a complimentary birthday cake is served and the staff sings the birthday song making the occasion more merrier. Indeed Barbeque Nation owns a very compassionate, warm and well natured staff.
#IWillGoAnywhereForFood