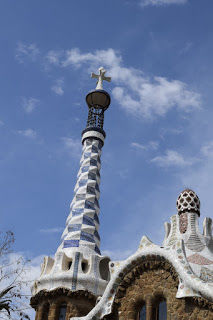 Modern architecture, beautiful beaches, the best of football and rich cuisine makes Barcelona any travelers best stopover. 3 days in this vibrant colorful Spanish city was a perfect start for our holiday across the Mediterranean.
As with my new custom, we started with the free Barcelona walking tour. The 3 hour tour took back to the Catalan history of the city while going through the Cathedral, Gothic Quarters, Placa Nova and many more. The port of Barcelona provides stunning view of the sea with thousands of sail boats and yacht parked in the bay. You can connect to the famous La Rambla street from the port and walk through this place with street shops, tapa bars.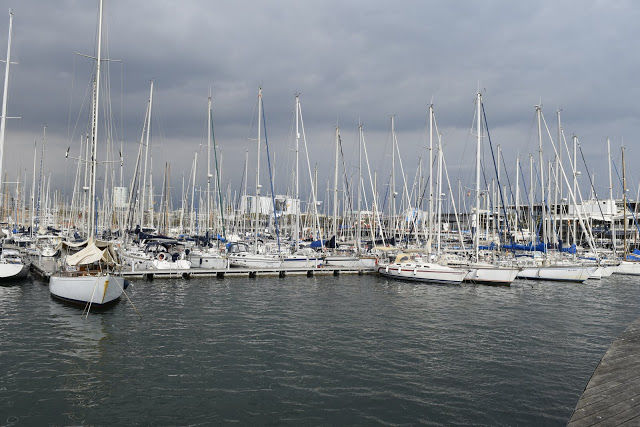 The Boqueria Market is the perfect place on La Rambla for lunch. Walking through the colorful fruits, fresh sea food, local sweets is a moth watering delicious journey!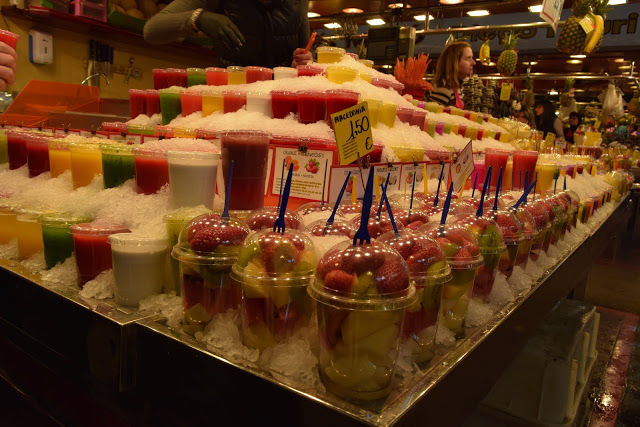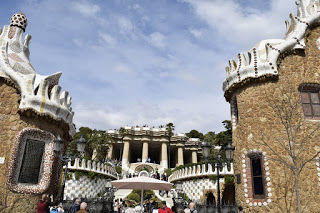 The next day was all about Gaudi. We started from the highest point in Park Guell in the morning. There is a free pass or a paid ticket which includes the lizard. The free one itself takes you through the beautiful garden with stunning views of the city and the Gaudi masterpieces. We then moved to Casa Batlo and Casa Mila and spent some time admiring the architecture. Each building entry is about 18-25 Euros. Last on the way was Basilica of Sagrada Familia. This under construction basilica for 100+ years is truly Gaudi's masterpiece. The forest like pillars, the huge stained glasses and the intricate carvings just showcases the vision of this great architect. Football fans can definetly pay their homage at Camp Nou - the house of FC Barcelona.
We spent the evening on the beach and night in Cataluna square hopping tapa bars.
http://www.stamponmypassport.com/2017/05/barcelona-architectural-and-cultural.html