The city of Melbourne with its vibrant, cultural, natural and cosmopolitan experiences will make you fall head over heels in love with it. The charisma of this capital city and its highly diverse precincts promises to surprise you with laid-back cafes, bars, creative lane-ways, expansive wineries, and impressive sporting arenas.
It's not just us but also Barkha Singh, a famous video creator and travel influencer, who will nod in agreement. She recently visited Melbourne on a holiday and seems to have had such a great time that she cannot wait to visit this part of Australia again. Barkha shared her Melbourne Memories with us and we'd love to share them with you.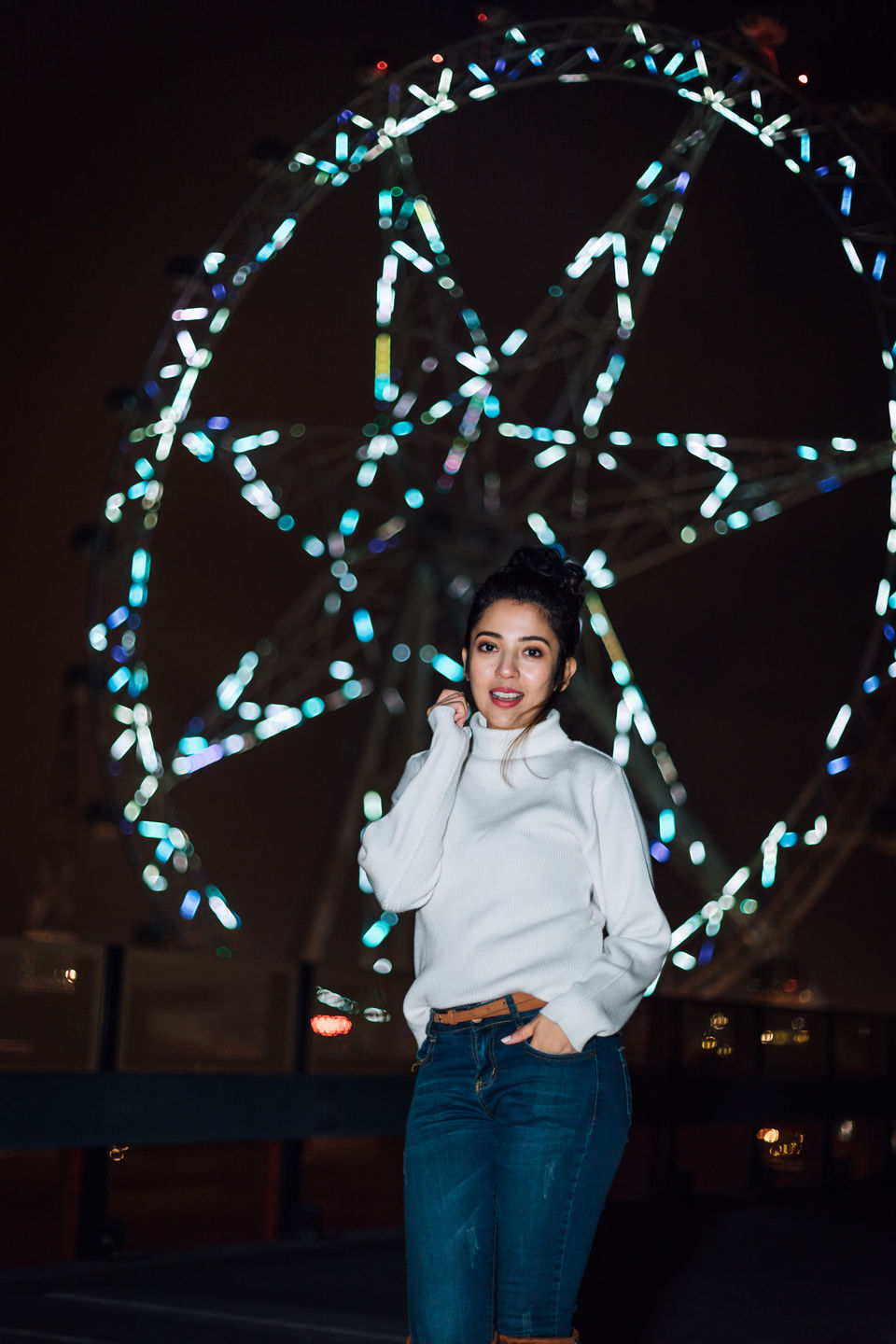 Barkha's Melbourne trip began with a visit to bustling Docklands, famous for the eye-catching Melbourne Star Observation Wheel, where tourists can enjoy a 30-minute ride in the cozy confines of the Rich Indulgence Cabin. The ride is not only an opportunity to take in bird's-eye views of the city but also to get your hands dirty in a three-layered chocolate tower in the cabin. Barkha was never going to miss such a tempting experience!
The cultural and culinary delights at Federation Square made the evening more special. A multi-cuisine dinner at Taxi Kitchen tastes best when followed by sumptuous drinks at a bar like The Lui Bar, and that's exactly how Barkha ended her delightful first day in Melbourne. An overnight stay at the opulent Crown Metropol Melbourne was just icing on the cake.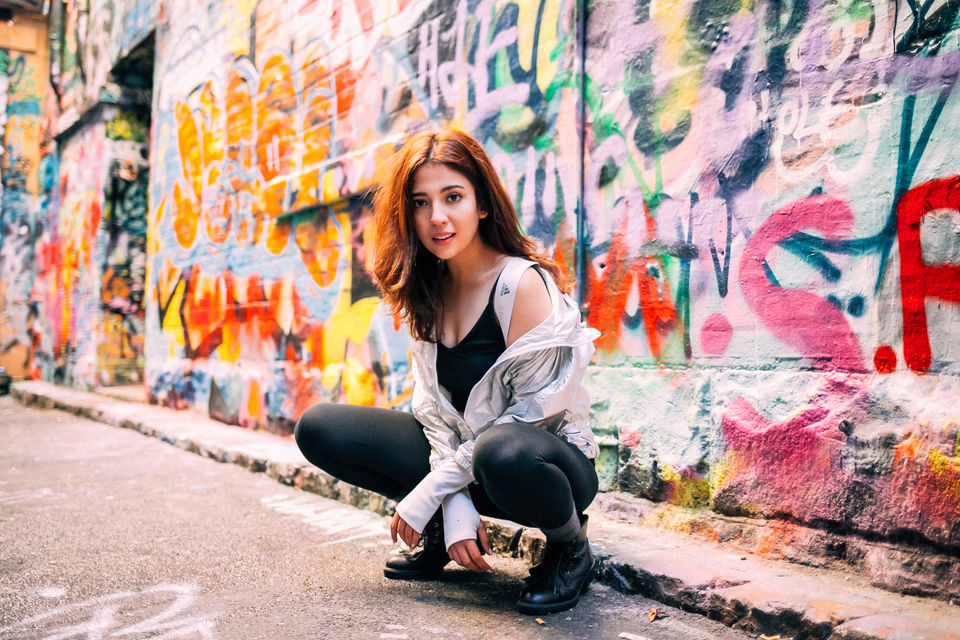 On the second day, Barkha took to the streets of Melbourne to explore its lane-ways, and arcades and experienced the coffee capital of Australia, starting at Pellegrini's which is Melbourne's oldest café. The laneways are famous for unique cafes, covert boutiques, and buzzing restaurants and resemble a cool, open-air art gallery. They have ample spots for a quick round of great candids!
In St Kilda, a laid-back beach-side suburb, the sweeping views and delectable traditional cakes at Acland Street make for a remarkable welcome not just for Barkha but many other tourists as well.
Travelling to the Yarra Valley an hour from Melbourne, Barkha could hardly wait to witness its rolling hills, aromatic wineries, dense forests, and pleasant weather.
The luxurious heritage property of Chateau Yering Historic House, surrounded with beautiful gardens, made for a cozy and comfortable overnight stay at Yarra Valley.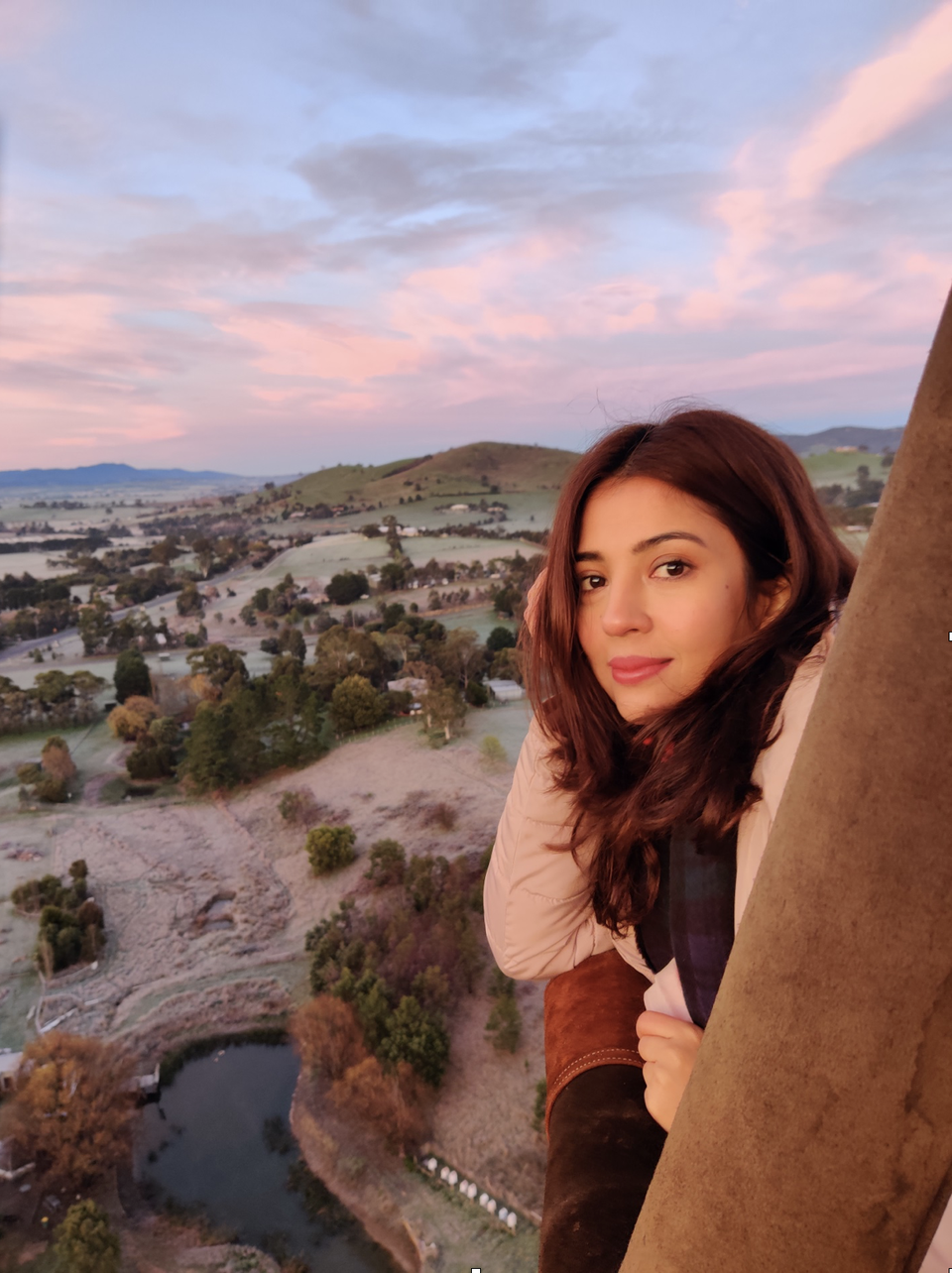 The next day, Barkha was up before dawn to enjoy an exciting hot air balloon experience. Here she enjoyed the breathtaking views of the region–the rolling hills and sprawling vineyards will leave anyone mesmerised.
Who wouldn't like some sweet treats after that? Next was the famous Yarra Valley Chocolaterie & Ice Creamery which is home to over 250 varieties of chocolates. Barkha being Barkha, didn't hold herself back as she went on to relish a wide range of the finest chocolates, candies, and ice-creams. Well, if you are a chocolate-lover, you just can't miss out on this.
As she journeyed eastwards to Belgrave train station, she boarded Puffing Billy –the oldest steam train in Australia. The train journey took her to Lakeside Station via the peaceful environs, pristine forests, and dramatic landscape of the Dandenong Ranges.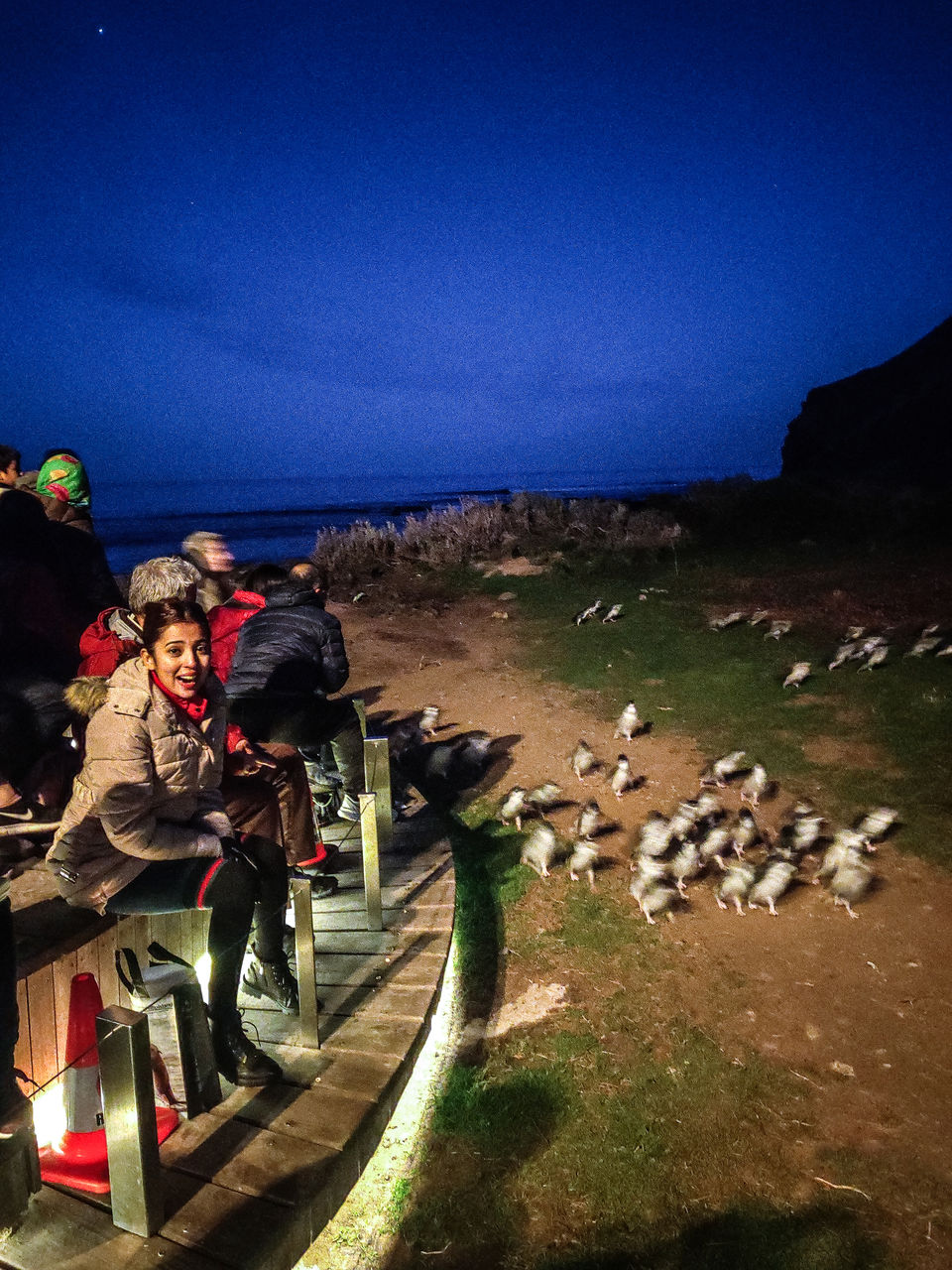 Phillip Island is about 90 minutes away from Melbourne and is popular for its awe-inspiring coastline and amazing marine life. You can also get a hands-on virtual experience of patting a penguin or seal at the Antarctic Journey at the Nobbies.
But the thing that floored Barkha was the world famous Penguin Parade at the Phillip Island Nature Park. She couldn't stop talking about how awesome the experience was. She recommends it as a great place to be with your family too!
After a hearty dinner at the Rusty Water Brewery Restaurant & Bar, Barkha was all ready for a super-comfortable stay at the beach-side property, The Wave Apartments.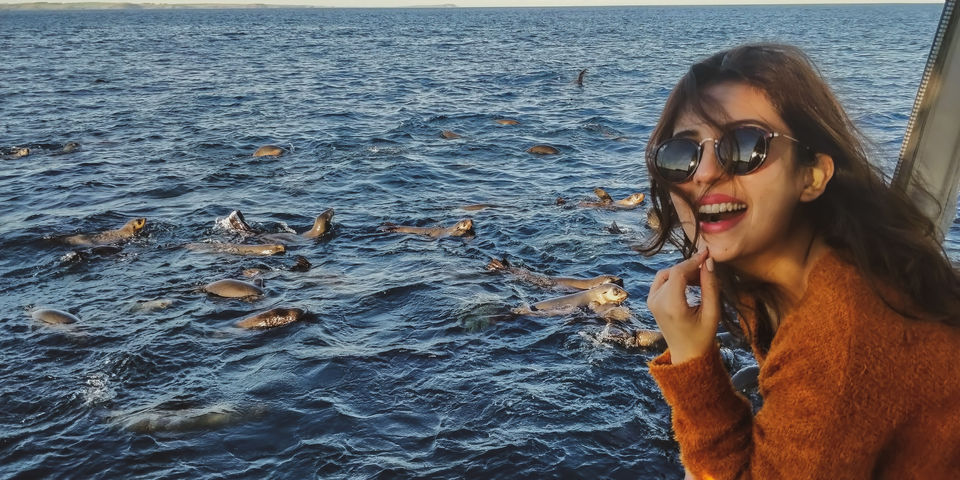 Being an animal lover, visiting the Koala Conservation Centre, part of the Phillip Island Nature Park, was a must for Barkha.
Aimed at protecting endangered koalas from any dangerous encounters, the centre also gives visitors the chance to see these sweet creatures up close.
After a hearty lunch at the Cape Kitchen, a clifftop restaurant at Phillip Island, Barkha embarked on the Wild Oceans Eco Boat tour which took her for an exhilarating seal watching experience in the vast Pacific Ocean.
The visit to A Maze'N Things with its haunted rooms, giant people shrinking into tiny forms, and maze of mirrors was quite a thrilling experience.
As the sun began to set, the journey proceeded southwards to the scenic setting of the Mornington Peninsula, 90 minutes from Melbourne, popular for cellar doors and vineyards, lush green pastures and waterfront vistas.
After dinner at Deck Bar and Bistro, she retreated to the comfort of the luxurious Jackalope Hotel, known for its minimal and chic ambience.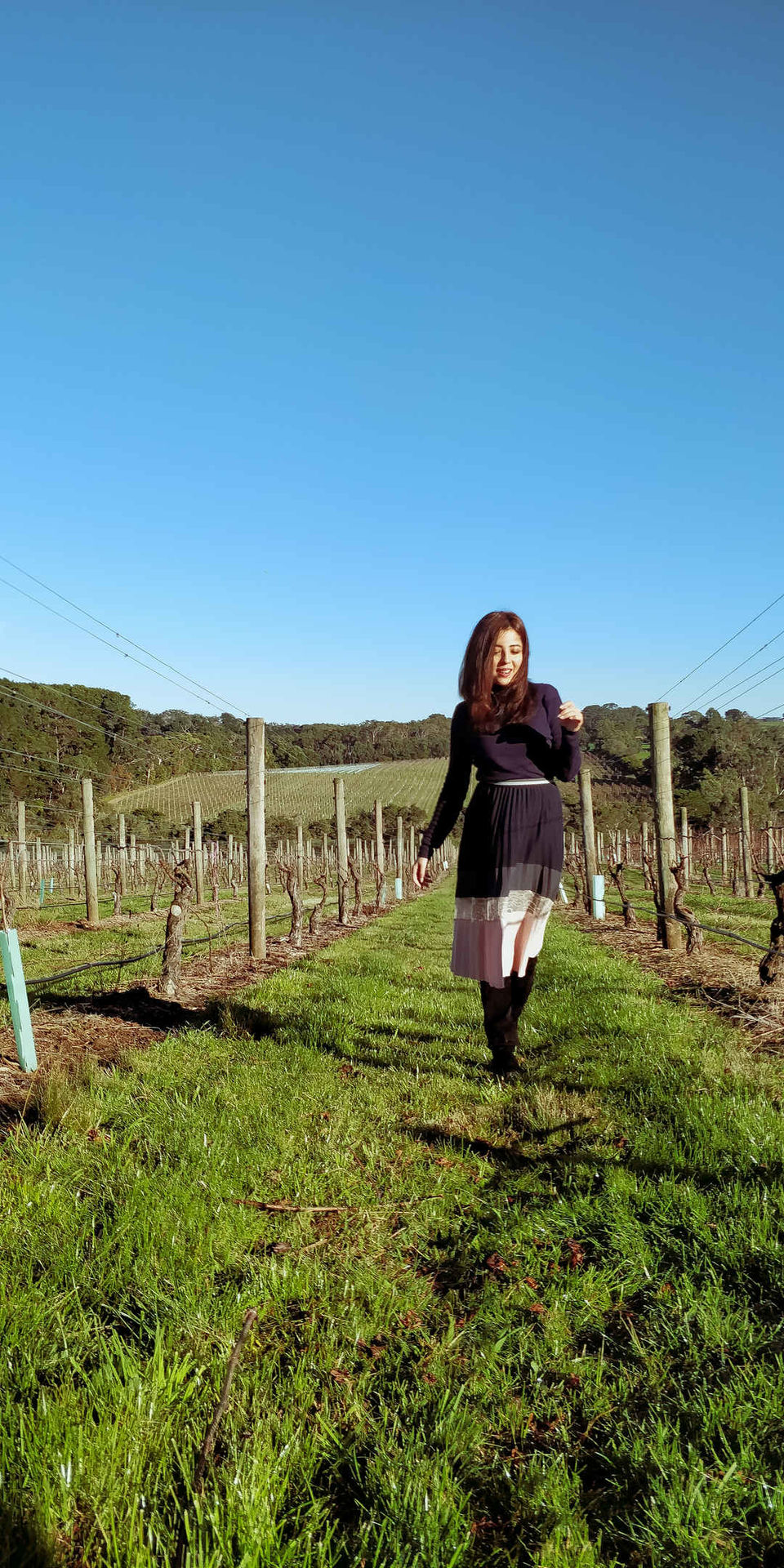 More adventure awaited Barkha! The Arthur's Seat Eagle gondola ride gave her a bird's-eye view of the entire bay. Arthur's Seat also offers a walk up the 304-metre high hill which rewards you with spectacular views of the peninsula.
She also visited the Enchanted Adventure Garden and enjoyed zip-lining. Scary as it may sound, this wonderful outdoor adventure park has something for everyone.
At the Red Hill Estate, an award winning winery, Barkha not only enjoyed some of the finest wines but also indulged in lip-smacking food prepared using local produce while taking in the surrounding scenic beauty.
Back to Melbourne
On the final evening of Barkha's holiday, she made her way back to Melbourne. As she arrived in the city, she first visited the iconic Princess Theatre, which is known for hosting world class shows and musicals
But the fun wasn't over yet. She loved walking and exploring the Bohemian side of Melbourne along Brunswick Street, which is popular amongst tourists who are in search of quirky cafes, fashion stores, and more.
Goodbye, Melbourne!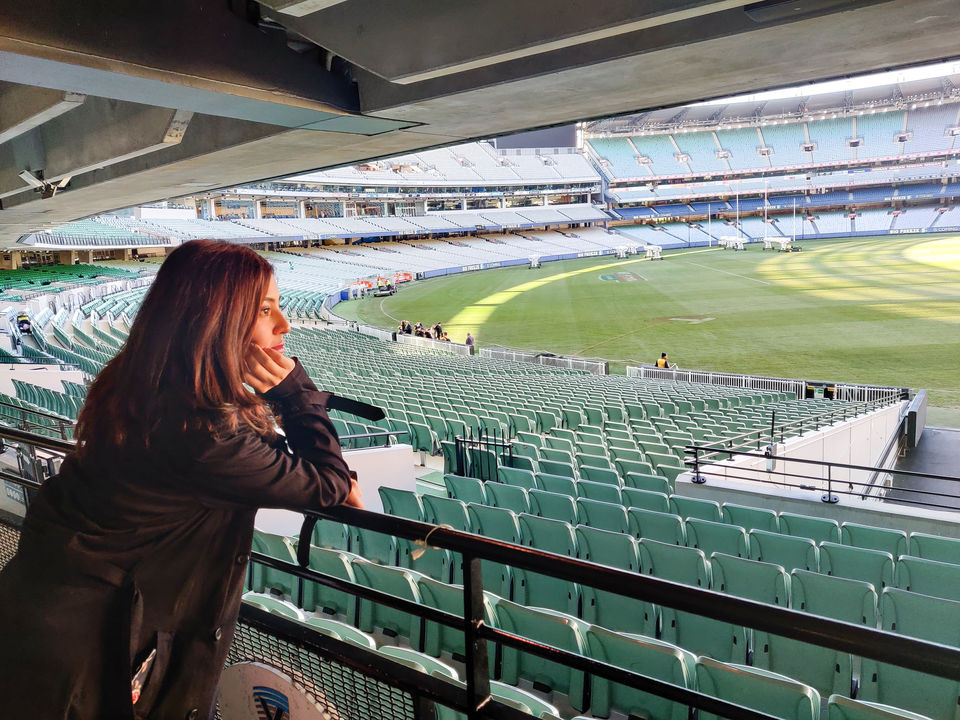 As much as Barkha didn't want to leave the beautiful city, it was time to say goodbye! She savoured her last breakfast and refreshing coffee at Krimper Cafe.
Before leaving for the airport, she headed to the grand MCG - the Melbourne Cricket Ground, and tried her hand at knocking a few balls around the park. She also enjoyed a walk around the MCG gallery which houses some of the rarest pictures of cricket's greats like Sir Don Bradman and Sachin Tendulkar. The MCG will be host to both the Women's and Men's Finals - of next year's ICC T20 World Cup.
A holiday in Melbourne is made up of unique wildlife, rich culture, great food, fine wine, bustling markets, iconic architecture and more. We don't know about you, but this makes us want to pack our bags and set out to Melbourne immediately.
Have you been to Melbourne before? Tell us all about it in the comments below!
You can also create your own travel blog and share it with travellers from all over the world. Start writing now!