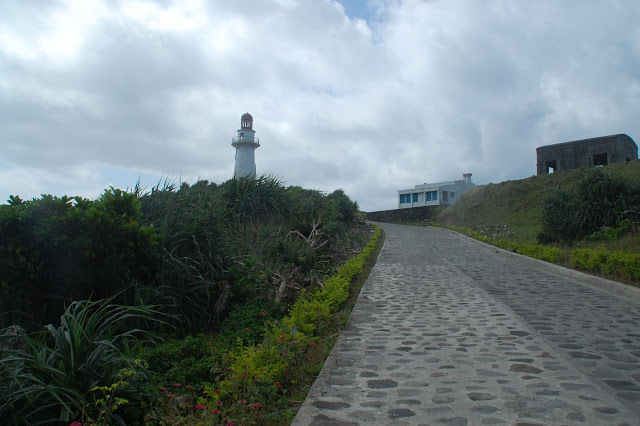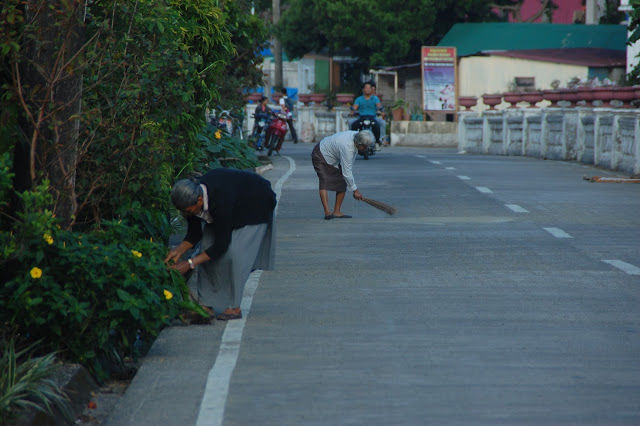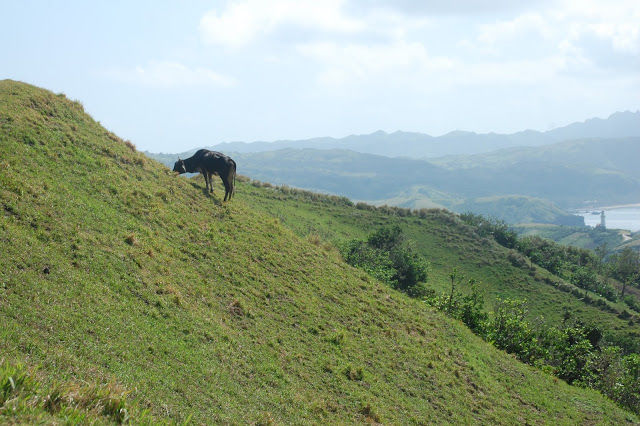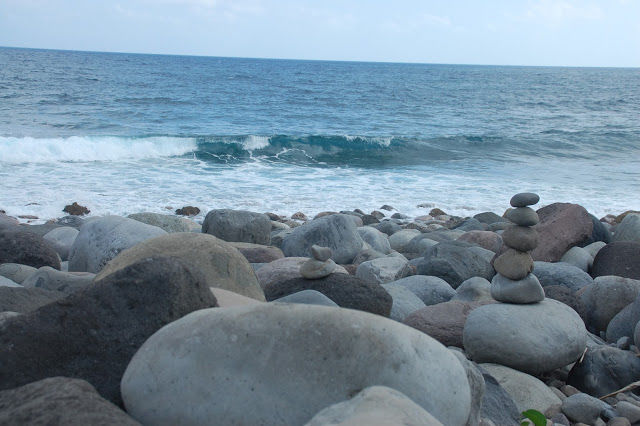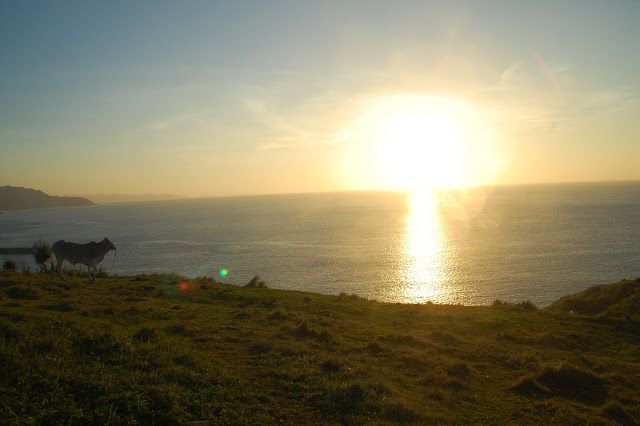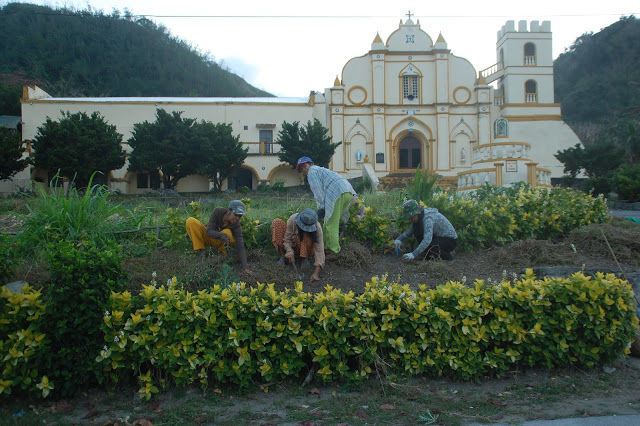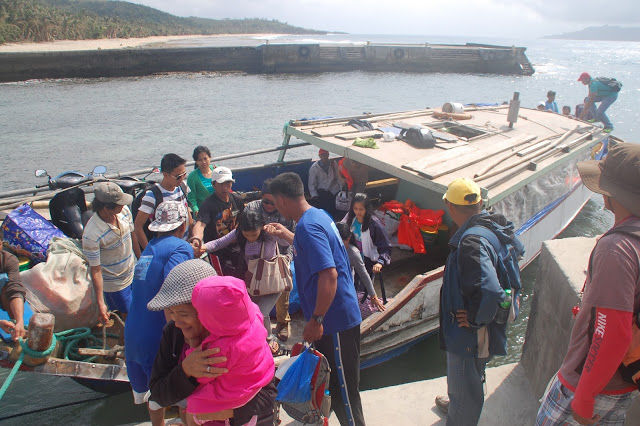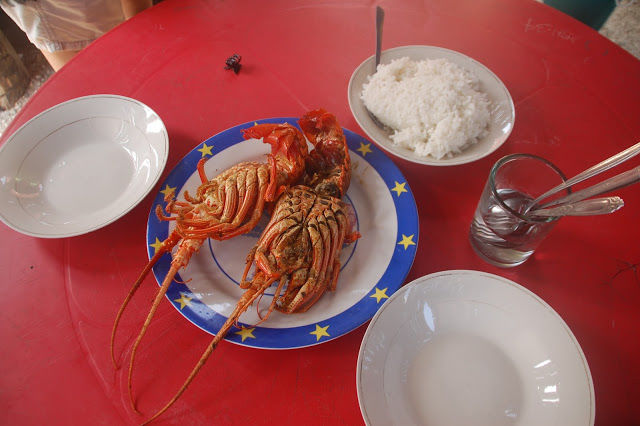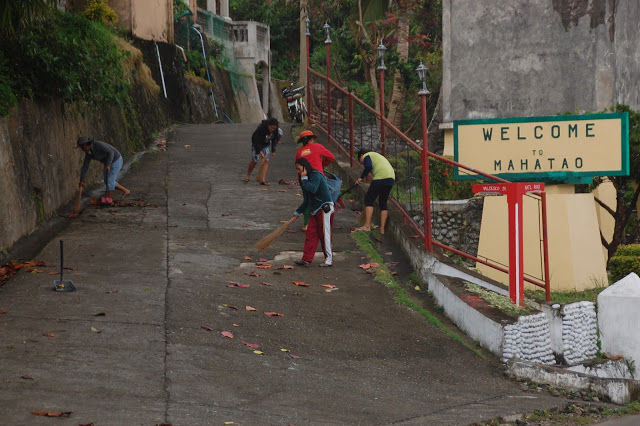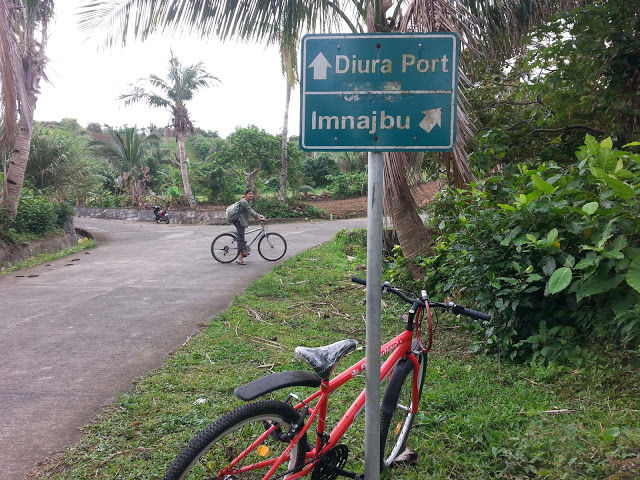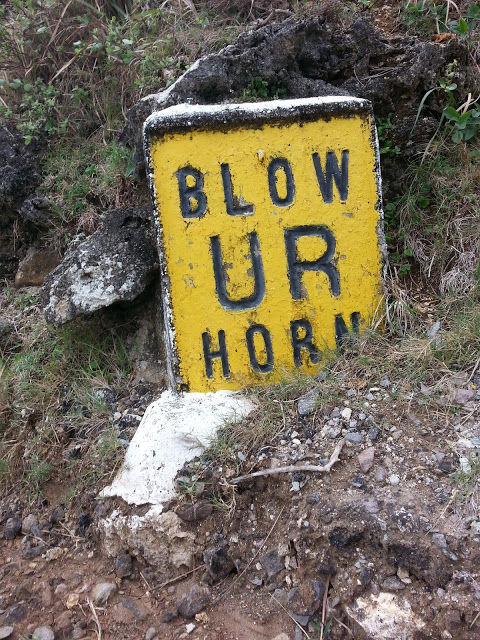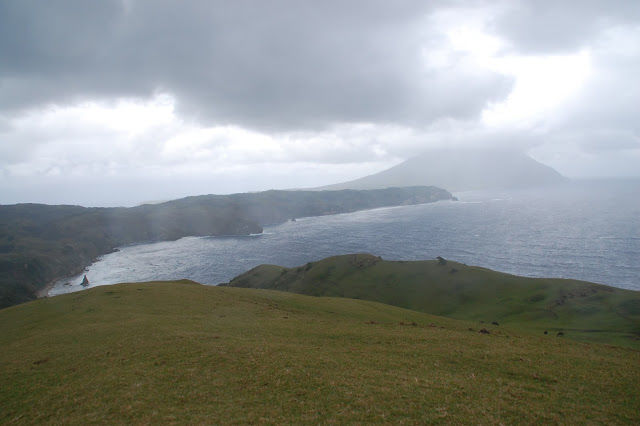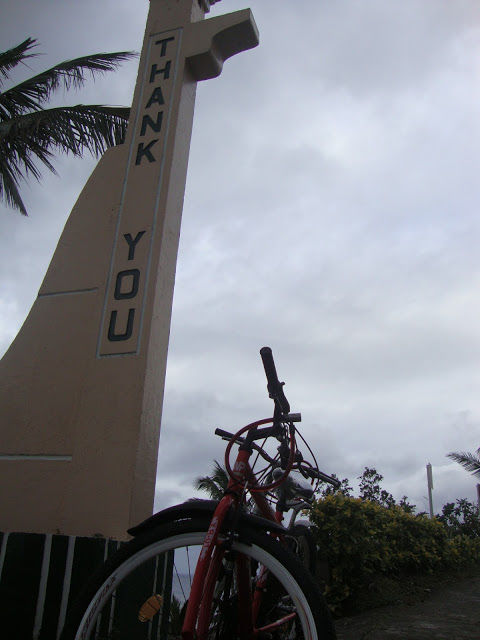 With its rolling hills, sea and mountain breeze, and isolated location, Batanes is a dream destination for many. However, limited flights, turbulent weather, and expense considerations have also kept most out. Fortunately, there will always be one thing you can control with your Batanes trip without sacrificing on fun and activities -- how much you are going to spend.
Here's how we did our trip last February 2014. We skipped chartered transports and hotel accommodations and went about how locals would normally do. For 4D/3N, we spent a total of Php 3,089, excluding airfare.
Itinerary
Day 1: Biking around Batan Town
7:45 - Arrive at Basco Batanes via Philippine Airlines
8:00 - Walk to town proper and check-in @ DDD Habitat, Lopez St.
(It's an easy and interesting 15-min. walk. The locals are just getting up and you'll see them busy with their morning chores.)
8:30 - Walk to Abad St. Breakfast at Chili's canteen.
(The canteen is named so because they cook most of their meals with chili.)
9:00 - Walk to Amboy's Hardware @ Nunez St. Rent japanese-style bicycle.
9:30 - Start of bike tour around North Batan. Naidi Hills > Basco Lighthouse > Bunker's Cafe
(Go all the way down along Abad St. and then make a right at the last intersection. Follow the narrow road all the way through the park and residential houses. At the end of the road, make a right and then a left and then another left. This will be the first uphill ride but it's not that steep. Shortly after, you'll see a paved road on the left leading to a lighthouse.)
11:00 - Go back down the road you came from and continue upward. It's going to be a ride alongside grassy hills with minimal shade from trees. When you come across a fork, take the upward left one. This one leads to the Vayang Rolling hills while the right one leads to the Basco dump facility.
12:30 - Head back down the way you came up to get back to the town proper.
13:00 - Get snacks or late lunch at 6 to 8 Panciteria along National Rd., near Ivatan Lodge. Aside from Pancit Batil Patong, they also have a wide menu of other snacks and meals.
14:00 - Make your way back to town through Contra Costa Rd (Caspo Rd.). Follow the two-way road until you see the airport compound. Make a left to continue along Contra Costa Rd. There is a sari-sari just by the corner. Follow the road all the way through to the boulder beach.
14:30 - Valugan Boulder Beach.
17:00 - Go back the way you came in along Contra Costa Rd. But instead of making a left at the intersection, make a right towards Basco Airport. At the Diversion Rd., turn left to Abad St. Make arrangements with Hiro's Cafe @ Abuyo St. in front of the Novita House for a take-away dinner.
18:00 - With your take-away dinner, head back up to the Naidi Hills to watch the sunset amidst a medley of cows, breeze, and waves.
(Alternatively, you can enjoy the sunset while waiting for the Bunker's cafe to open at around 6:30pm and have dinner there -- but it's pricey.)
18:30 - Bike back to town and to the lodge for rest and sleep. Bikes can be returned the following day.
Day 2: Tricycle tour around Sabtang Island
5:45 - Drop bikes off at Amboy's Hardware. Wait for jeep to San Vicente Port in Ivana along Abad St.
(There is only one regular trip every day. The jeeps goes across town to pick up passengers but it's safest to wait for it along Abad St. If you miss the jeep, you can charter a tricycle instead. Confirm with Amboy's for the jeep schedule.)
7:00 - Depart for Sabtang Island via a Faluwa
(A Faluwa is a motorized boat without outriggers that is wider than normal. It is specifically designed by the Ivatans for safe crossing between Batan Island and Sabtang Island across the rough seas.)
8:00 - Arrive at Sabtang port in Brgy. Sinakan. Charter one of the cogon-roofed tricycles for a whole day tour around the island.
8:15 - Registration @ Sabtang Heritage House
8:30 - Start of Sabtang Island tour. Savidug Vernacular houses > Traditional Lime Kilns > Savidug Ruins > Savidug Idjang > Chavayan Traditional Ivatan Village > Chavayan Community Tour > Sabtang Weavers' Association > Nakabuang Beach
12:00 - Have lunch @ canteen near Sabtang port.
(You can arrange for lunch at the canteen nearest the port before starting the tour in the morning. In our case, we ordered for lobster. Alternatively, you can also have your lunch at Nakabuang Beach. But this also has to be arranged in the morning with the restaurant itself or your tour operator.)
14:00 - Head back to Batan Island and then to Batan town
(The last trip from Sabtang Island leaves at 2pm because the sea tends to be rougher after that. In effect, the island tour lasts for only 6 hours. If you want to stay longer and visit the farther barangays, you can opt to spend the night at a homestay in Chavayan.)
16:00 - Check-in @ Crisan's Lodge along Dita St. Free time to just roam around Batan town.
Day 3: Biking around Batan Island
6:00 - Rent bicycle and have heavy breakfast.
(Our lodge rents out mountain bikes so we didn't have problems looking for one. Alternatively, it would be best to charter a bike the day before so you could start out early in the morning.)
7:00 - Start of bicycle tour. Mahatao > Diura Fishing Village > Marlboro Country > Itbud Village > Songsong Ruins > Alapad Hill > Chana'tuan Fields
(Whenever you're pedaling your way uphill and are just to give up, do remember that it won't always go up but that the ride downhill will always be exhilarating.)
12:00 - Have lunch @ Canteen of the South in Ivana
13:00 - Have second lunch @ Vatang Grill still in Ivana
(Vatang Grill is pricey so we didn't want to have to order a full meal)
14:30 - Ride up to Tukon. Mt. Carmel Chapel > PAGASA Radar Station > Fundacion Pacita
18:30 - Get back to lodge for some well-deserved rest
Day 4: Departure back to Manila
Expenses
Transportation
Airline fare (Manila - Basco - Manila) : P 7,267
Bicycle rental from Amboy's Hardware : P 200
Bicycle rental from Crisel's Lodge : P 220
Boat ride to Sabtang (round trip) : P 75
Jeep to San Vicente Port (round trip : P 54
Tricycle charter in Sabtang : P 450 (P900 divided by 2)
Transportation total with airfare : P 8,266
Transportation total without airfare : P 999
Accommodation
DDD Habitat @ Lopez St. : P 300 per person
Crisan Lodge @ Dita St. : P 250 per person (2 nights)
Accommodation total : P 800
Meals
Chili's Canteen : P 66
Pancit Batil Patong : P 52.5 (P105 divided by 2)
Hiro's Cafe : P 75
Lobster Lunch : P 205 (P410 divided by 2)
Dietician's Cafe : P 30
Pizza (street between La Fuente and Dita Sts.) : P 205 (P410 divided by 2)
Canteen of the South : P 102.50
Vatang Grill : P 100 (P200 divided by 2)
SDC Canteen : P 46
Snacks : P 120
Groceries : P 88
Meals total : P 1,090
Miscellaneous
Registration @ Sabtang Heritage House : P 100
Service Tip : P 100
Miscellaneous total : P 200
Trip total with airfare : P 10,156
Trip total without airfare : P 3,089
This travelogue was first published by Forever Bakasyonista .