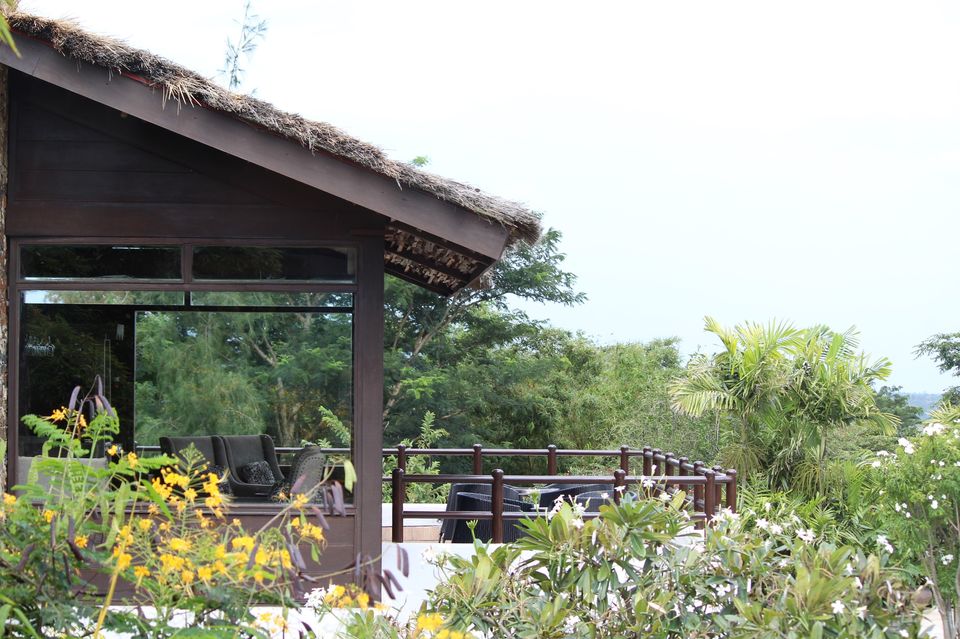 The sun was right on top of us when our vehicle took a lot of turns through a village and inside a national park, startling a herd of deer, as we reached our luxury home for the next few days. It was hard to believe something so magnificent would be sprawled across 36 acres of greenery in the middle of a 2000 acre forest in Karnataka. We were welcomed like royalty, with drum-rolls and a trumpet on our arrival. Some biscuits and sherbets later, the manager introduced to us the concept of The Serai and took us through our itinerary, before the housekeeping staff escorted us to our rooms.
My main motive behind staying at The Serai Bandipur was to do a lot of birdwatching (read my blog post here) and take home some great shots of sunbirds, bushchats, babblers and bulbuls. But I did not know I would end up spending most of my time clicking pictures of the property itself! The resort is so splendid to behold, that I was not content to just stay, eat and walk around here. I had to capture every memory through my camera!
Balconies That Breathe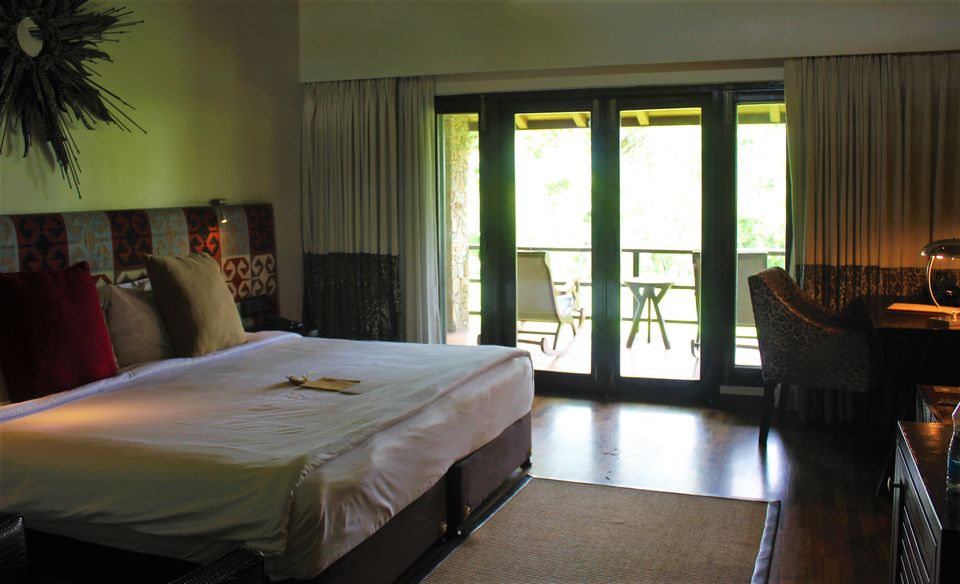 Every room/suite at this resort has its own enclosure - a walled boundary with a gate that leads to a garden and a pathway to your private nest. My space was luxurious not only from a materialistic angle but also from a naturalist's point of view. My veranda would often have some friendly visitors with wings who would chirp while I sipped on my roasted coffee in the morning. Their finest suites are The Residences. These have their own kitchenette, split level flooring, changing rooms and a terrace with a sunbed.
One of course chooses to stay at these sort of plush places hidden in national parks for the opportunity to go on a jungle safari. We did too! And our luck was with us, for we saw a male sub-adult tiger within 30 minutes of our safari. Tigers apart, Bandipur is full of spotted deer, bison and cormorants (among other birds). If you really wish to enjoy the forest, I'd suggest you book your trip quickly, for weeds (planted by the Britishers) are rapidly destroying Bandipur. Remember also, that the real thrill of a safari is in enjoying the forest itself. Sightings should not make or break your trips.
Tension Is Not For Travelers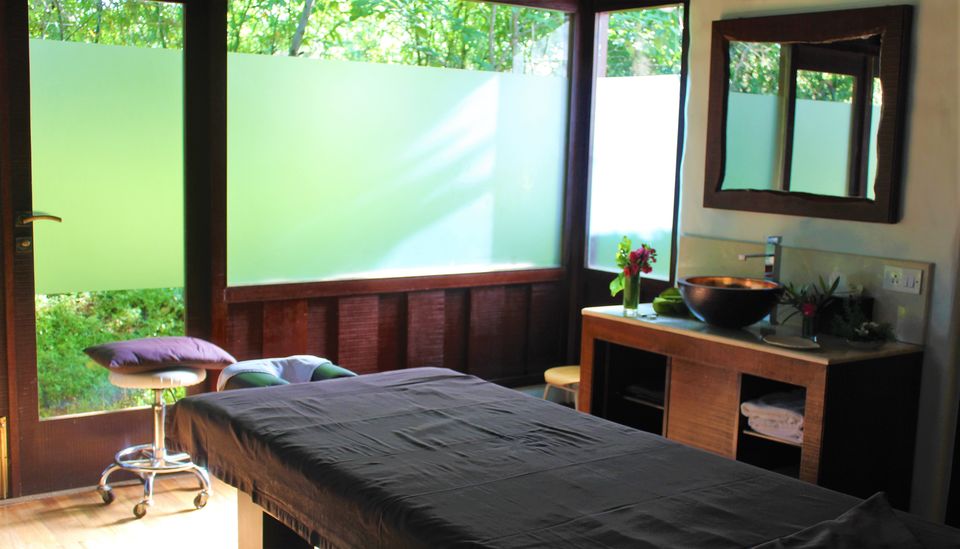 Serai's comforts go beyond the stay and food. At their Oma Spa, I indulged into a 90-minute full-body deep tissue massage with 10 minutes of hot-stone massage for my back. My masseuse was really skilled at what her work! I could not feel my bones after the session (which ends with 15 minutes of steam and a shower). For more relaxation, they recommend their aromatherapy treatment.
Mountains For Breakfast, Anyone?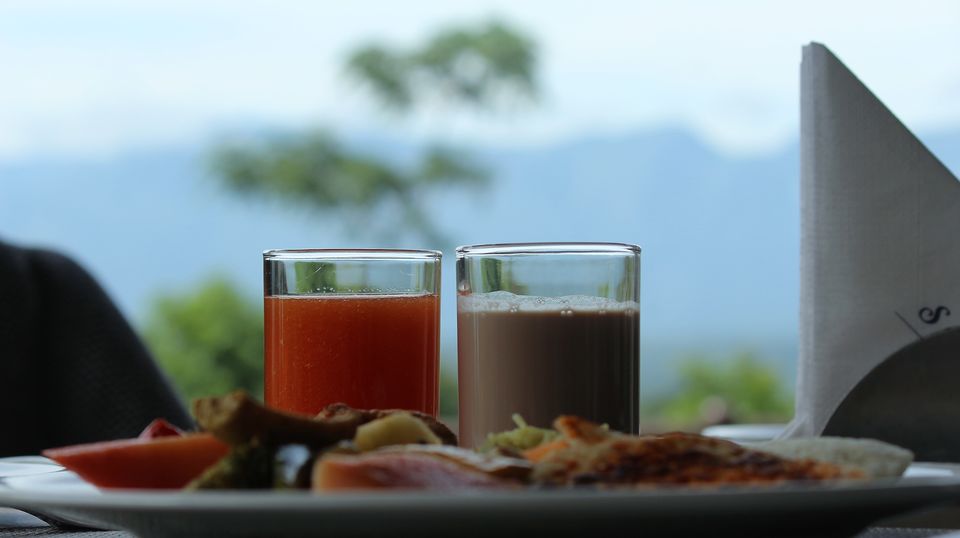 I loved having my food served at Moyar's Edge - Serai's rooftop bar which opens out to the Nilgiri Hills. Early mornings offer unforgettable sights of the clouds looming below the mountains, making them appear to be levitating. Serai scores high on hospitality, for the chefs are always ready to make you what you wish for (if at all you should need anything other than the delectable multi-cuisine buffet spreads which are laid out for breakfasts, lunches and dinners). If you are celebrating a special occasion, they will go out of their way to make it memorable for you (think rose petals, champagne, et al)!
Like A Walk In The Park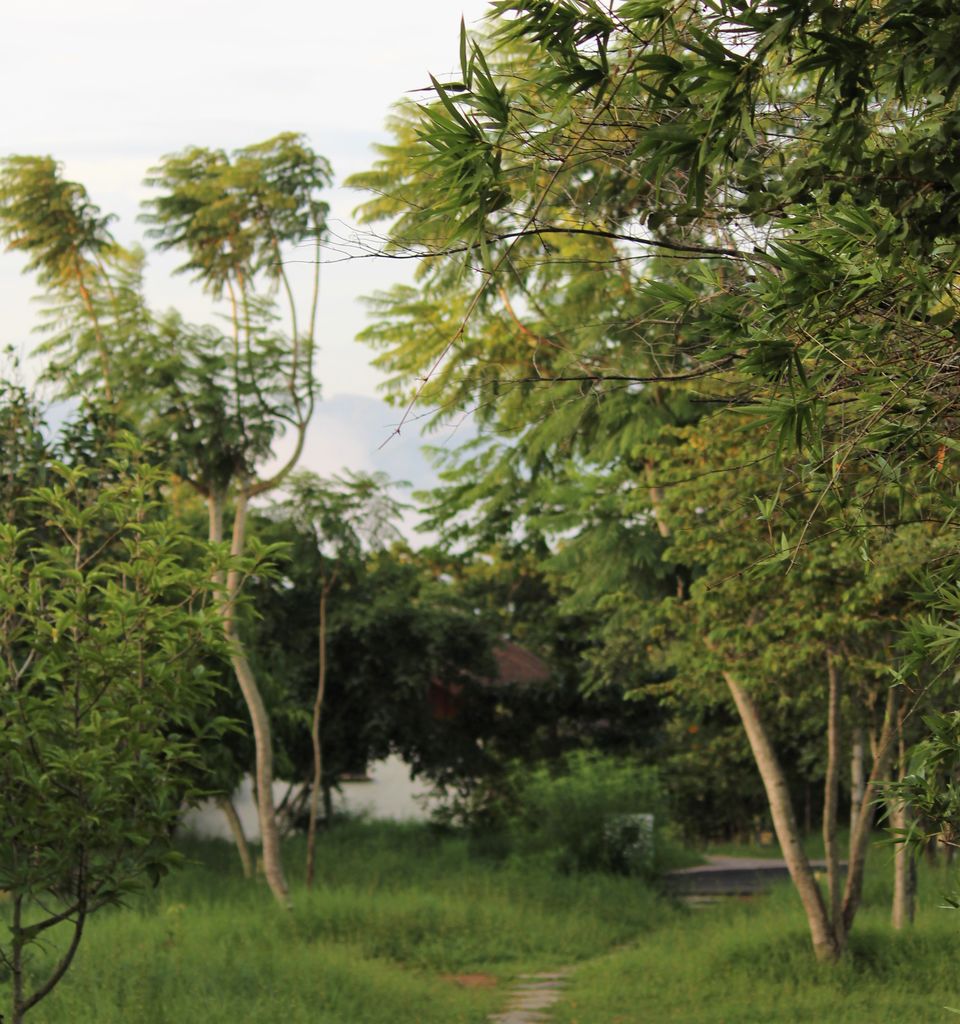 The Serai Bandipur reserves 18 acres for its villas and gives the remaining 18 back to nature. Evenings here are interesting when you choose to go on a nature-walk with their naturalist. Before the sun sets, you get to listen to stories of the wild, of mating patterns, of calls, of sightings, of the lives of trees, and those of the villagers that have been resettled.
A Gym In The Wild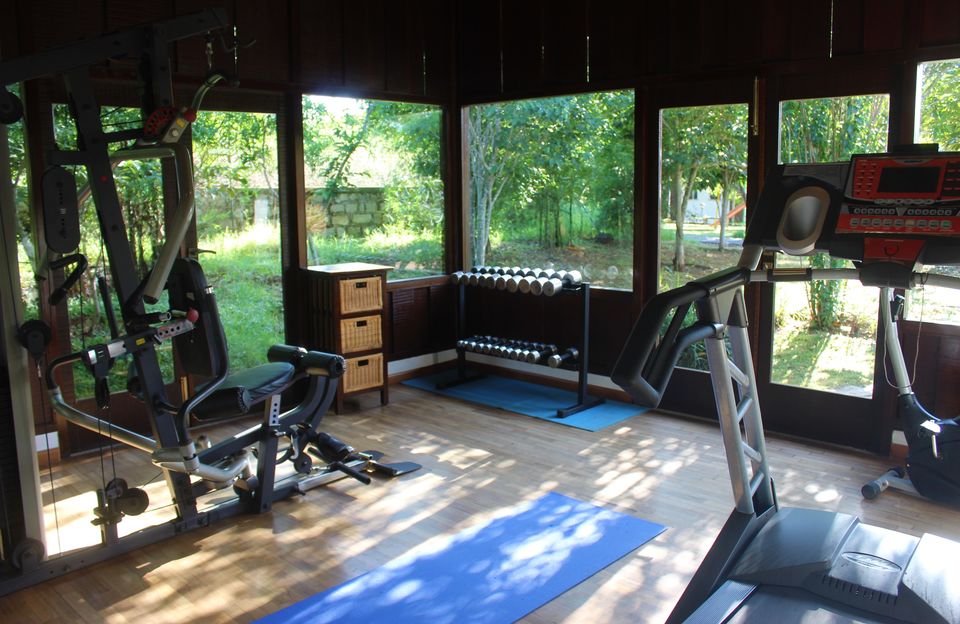 If you think you will have to miss out on your workouts while you are away in the wilderness, you are wrong. The Serai has a fully equipped gymnasium that will ensure you don't have any excuses to miss your exercise routine. For the kids too, there are play rooms next to the reception. But honestly, you don't need too many machines to squeeze in some exercise on your vacation! The property is so huge and full of walkways that you could just as easily be off on your daily morning run in the company of birds and butterflies.
A Swim Is All You Need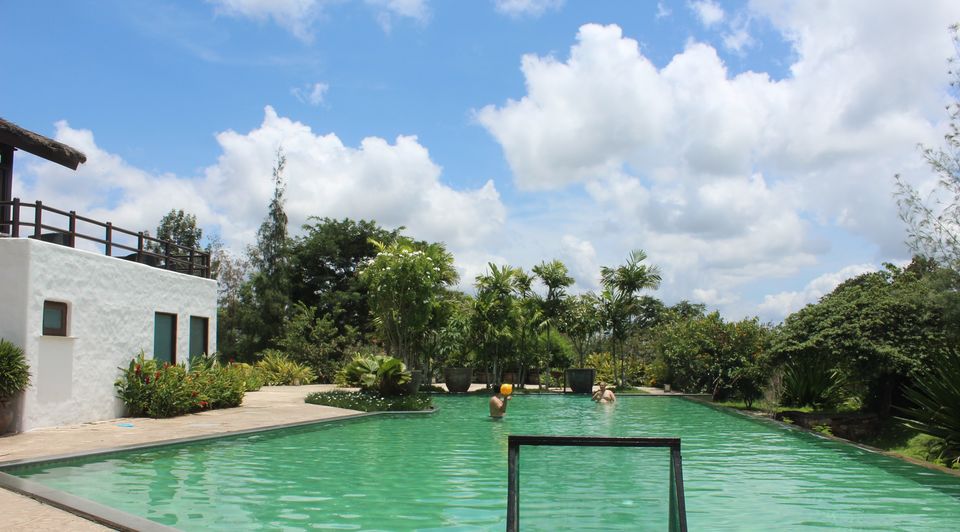 Infinity pools are quite the rage these days, but what distinguishes one pool from another is the view it offers. The Serai Bandipur has a pool that lets you gaze at the untamed forest. They also have netted goal posts in case you have a group that wants to play water polo. If you are not a water baby, you could just soak in the atmosphere, getting a tan on a poolside chaise longue. With the onset of dusk, the resort lights up a bonfire and prepares some delicious goodies on the barbecue. The property looks even prettier in twilight when the little lamps are turned on and the pavements lit.
How To Get There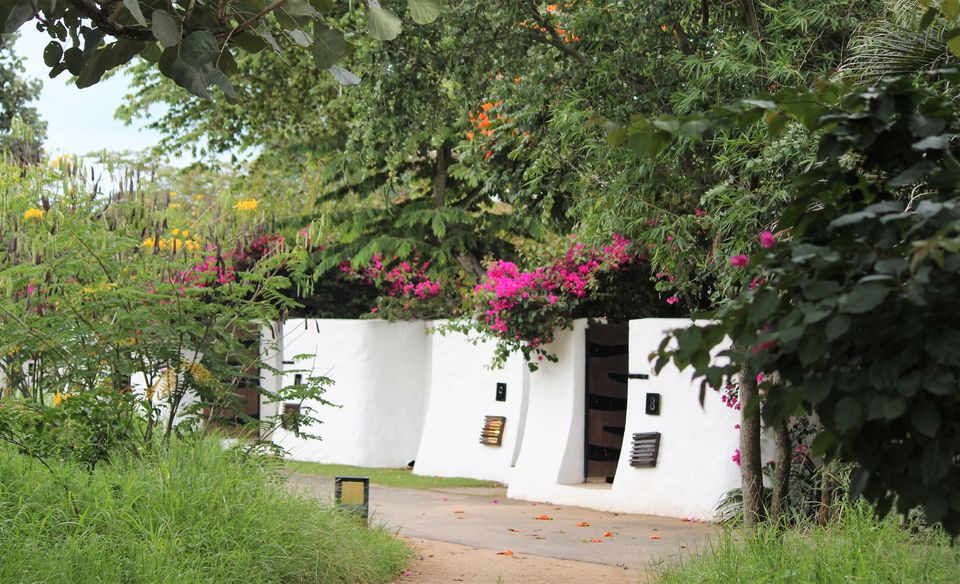 By Air
Fly in to Mysore and hire a cab for the 1.5 hour long journey to The Serai Bandipur which is 80km away. If you fly to Bangalore instead, the drive will be a 280km stretch (about 5 hours).
By Train
Mysuru Junction is the closest railway station, about 90 kilometers from the property (2 hours by road).
Tariffs
The rates depend on your choice of accommodation and the dates of booking.
For The Residence: INR 32,000 to INR 39,000 per night
For The Log Huts: INR 27,000 to INR 33,000 per night
For The Superior Courtyards: INR 25,000 to INR 30,000 per night
For The Courtyards: INR 23,000 to INR 28,000 per night
For more details, visit their website.
Watch this video I shot during my stay at The Serai:-