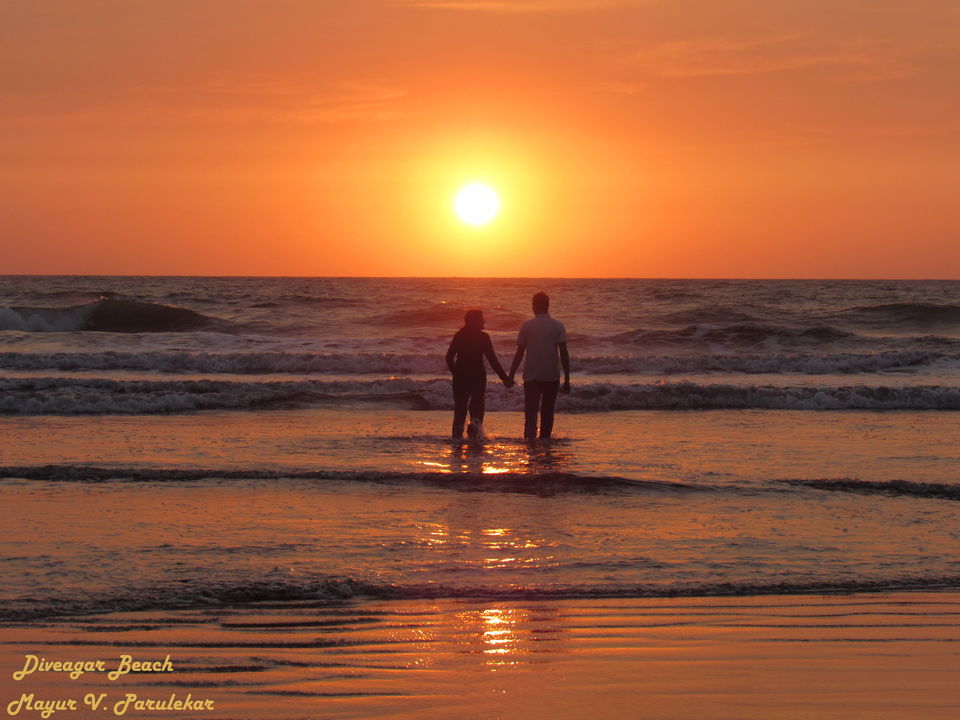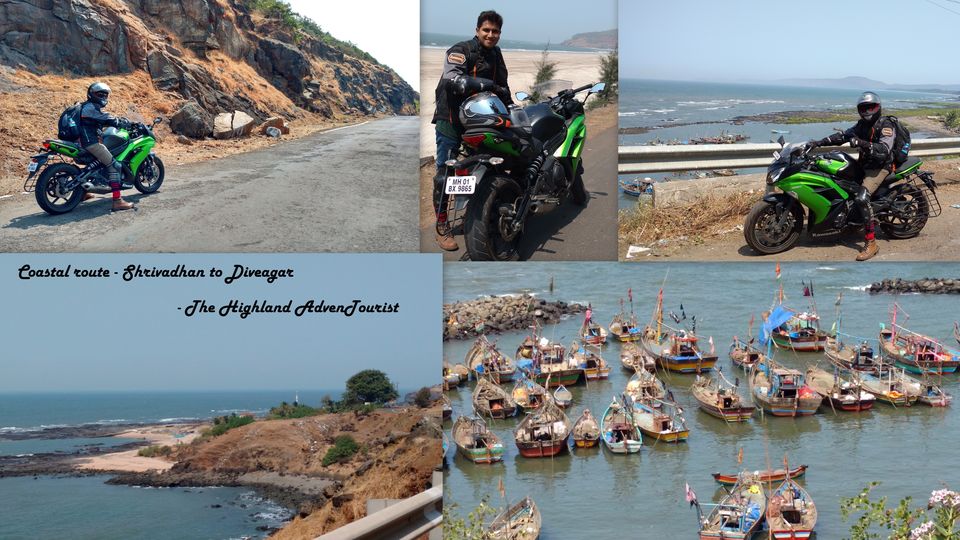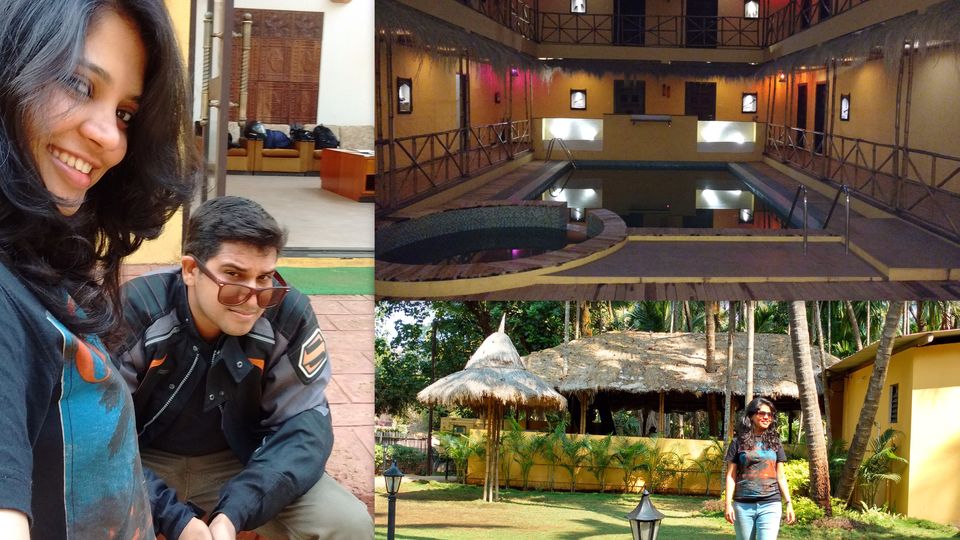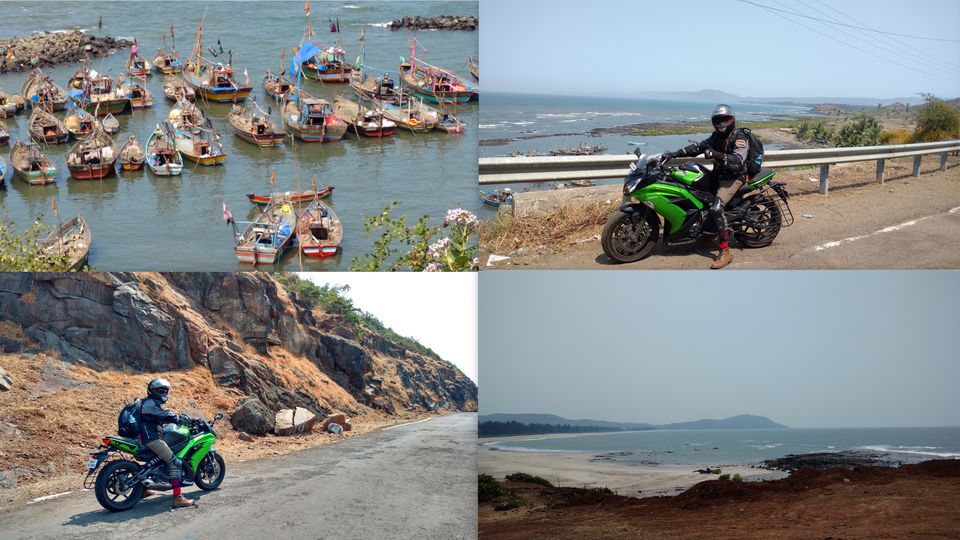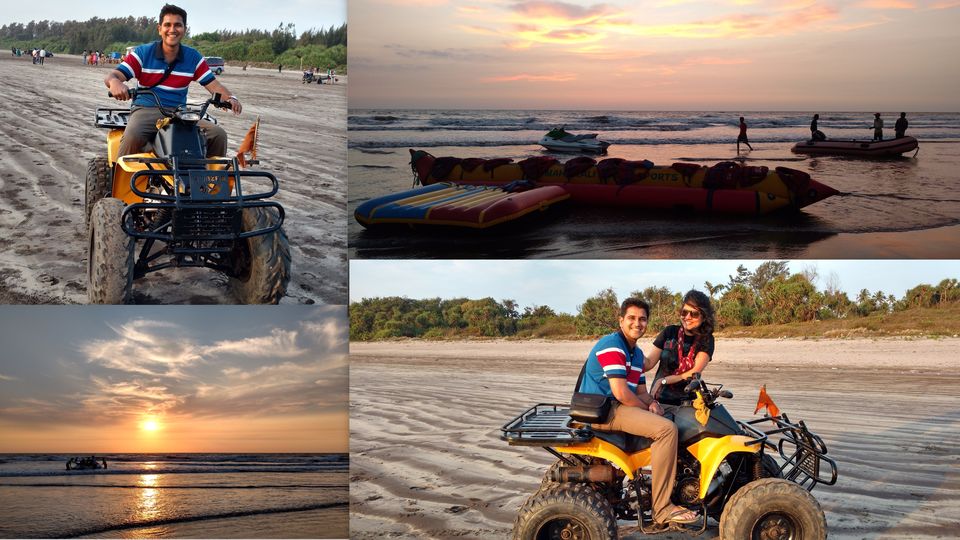 Diveagar, Shrivardhan & Harihareshwar - Coastal Abyss in Konkan !
"Konkan -The land of Lord Parshuram, where the sun embraces the mountains at sunrise & kisses the sea at Sunset!"
We all know that Tarkarli in Konkan, Maharashtra was just rated as the best beach in India 2015. So it's but natural that tourists are already setting their eyes on this coastal fish loving tiny-town in Malvan, the heartland of Konkan. The scuba diving, parasailing and other water-sports & lazing white sand beaches have given the tourists a chance to escape the melee of the overcrowded, overexploited Goa shorelines.We believe that, "In chaos lies order" that's the general rule in India & hence we know when a tourist takes over a place, the traveller has to search a new one. While travelling to the Konkan coastline every place you travel to the interior 50kms you find the most pristine white sand beaches with similar water sports, but largely commercially unexploited and left alone to families. Let's introduce you to the beaches of Shrivardhan, Harihareshwar & Diveagar.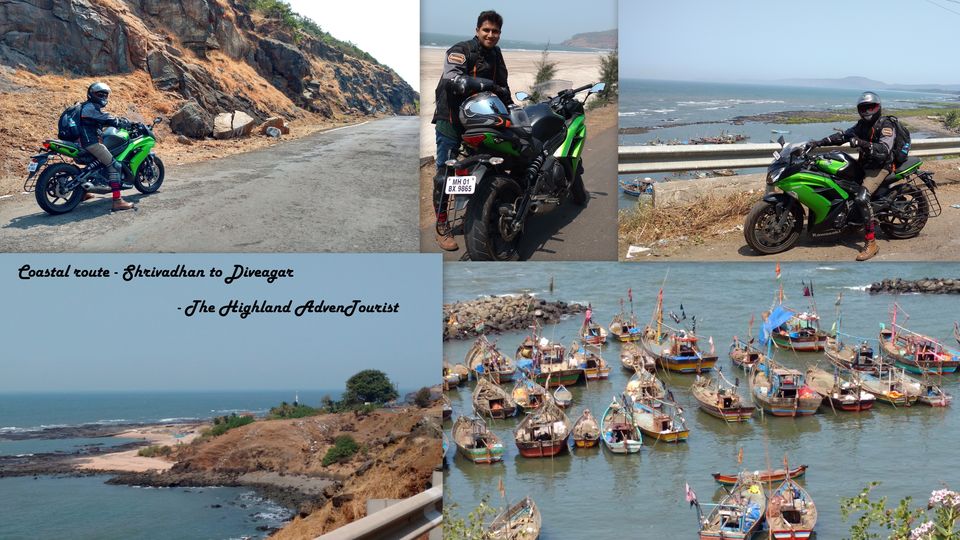 Coastal Route - Diveagar to Shrivadhan
Divegar at approximately 200 kms from Mumbai lies very close to Janjira fort and Alibaug and you should reach here in approximate time of 5 hrs considering the ghat section of 50kms from the Mumbai- Goa Highway. The road signs are a perfect guide as to the right diversion that you require to take to reach Shrivardhan which could serve as a focal point to visit Divegar & Harihareshwar. It is also possible to reach Divegar from Pune in the same time via the Mulshi Ghats before crossing Mangaon on Mumbai Goa highway & this set of beaches are more popular amongst the tourists of Pune due to an absence of coastal line in the landlocked region.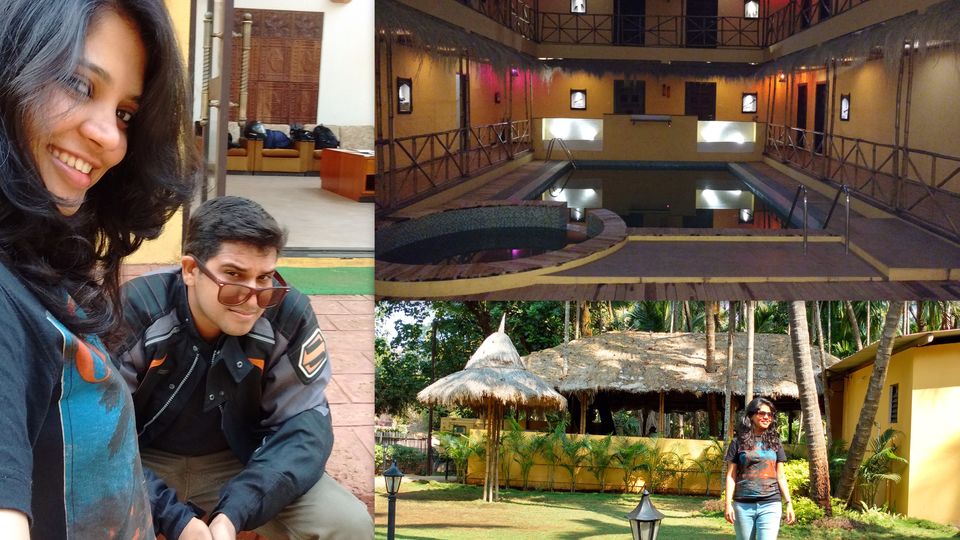 Hotel Cocohut - Diveagar
We Highlanders were on a random bike trip & so from Mumbai it took us 5 hours to reach our Hotel CocoHut on Divegar beach after a short set of wrong diversions. But these diversions introduced us to the beautiful coastal road… a stretch of road that runs exactly parallel to the sea coastline with mesmerising views, so it was totally worth it. The Cocohut hotel in Divegar is a beautiful quaint hotel with deluxe facilities and in whose neighbourhood lie a lot of other deluxe options such as hotel Pinakin, Parijat, Oasis among others so you are spoilt for choice among these, though we chose the cocohut for a very specific reason, my wifey loves air hockey& since they had free indoor games like Pool, air hockey, carom & T.T we had a winner. The hotel has a beautiful architecture, the cane furniture feel with small artifacts & sculptures which add to the deco of the place with the 2 minute walk from the beach being an added advantage. The indoor swimming pool too had a nice look around it, so we settled for the day there, played some crazy kickass air hockey, chess & chalked our next day riding plan to Srivardhan.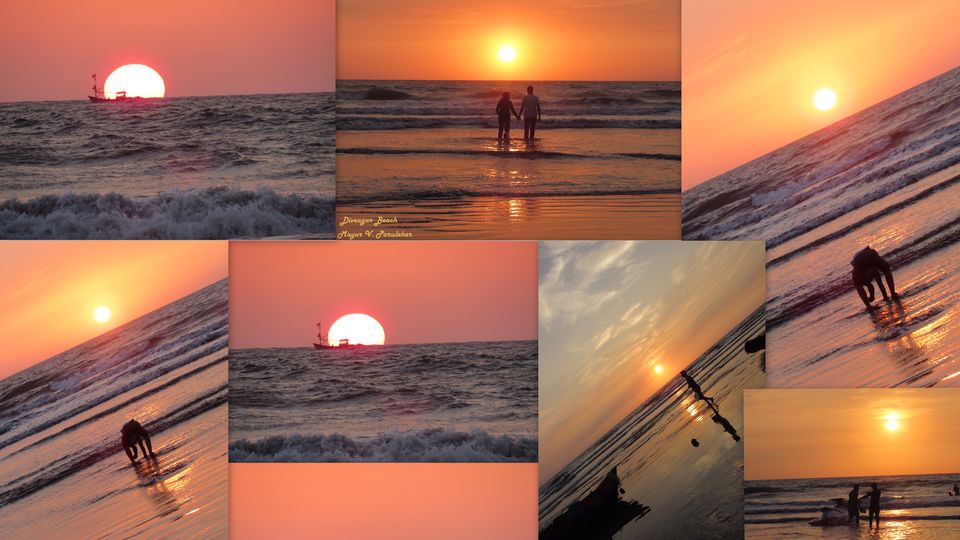 Sunset at Diveagar - Sun kissing the sea !
We decided to go in the evening to the Diveagar beach & my god it was breath-taking. Peaceful, not too much hullabaloo & families with little kids totting around the pristine waters. We decided to do some waters-ports here such as Jet ski, banana and bumper rides & were informed that they would be starting with jeep parasailing in a few days though we had nothing to complain. The best however was the quad bike for the kickass drive by my wifey & some amazing photo-shots that we got. We waited for the sunset and the sun kissed the sea on its journey back to light the western world. The sun was a huge orange ball that kept going down slowly and too say the least was one of the best shots that I have ever clicked. A couple deeply in love, holding hands & moving slowly into the sea, a little kid playing in the sand making small castles put his imagination to the fore & boats deep in the sea which seemed like they were embracing the sun. The song plays in the head, "Ooo Maajhi re !!! Mere Saajan hai uss paar, main iss paar tu uss paar, Oooo mere maajhi le chal paar ! when you watch such a picturesque sunset.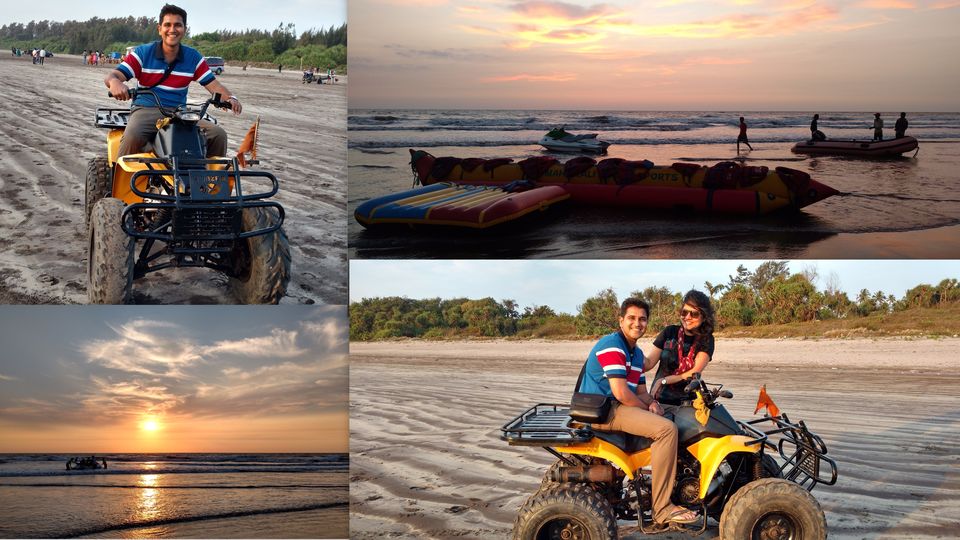 Watersports & rides at Diveagar Beach
The next day we decide to head to Srivardhan & Harihareshwar which is approximately 25 kms from Divegar, but before we left for this excursion a beautiful lunch at the Patil khanaval near the Diveagar Cocohut Hotel is highly recommended. Good fish, Solkadi and amazing chicken dishes are not just mouth-watering but they leave a taste in you that reminisces the old Konkani cuisine at it its best. Srivardhan is a popular town and is the focal point for people to stay for its close proximity to all places. But close proximity means more crowds & more traffic and though it has a beautiful beach you could give this place a miss if you want to skip the crowd. Now Shrivardhan and Harihareshwar as the name suggests are the abode of many temples so you will see a lot of crowd at these places if you visit it during jatra or like Mahashivratri which we did as a lot of people do come to visit the famous Kal-Bhairav temple during this time. It's always fun to watch the Varkaris singing hyms & bhajans of Sant Tukaram & the likes when you visit these places with the melodious rhythmic movements of lejhim, but beware in the months of summer the heat could be killing. The temple town of Harihareshwar is also dotted by a pretty beach & though we were there during peak Mahashivratri crowd time, the beach was unspoilt, the temperament serene. Our day excursion coming to an end it was back to Diveagar for some motocross madness on our air-hockey table. It's difficult not to jump into that swimming pool when it's so inviting in the summer and is beautifully lit up at night.
Before leaving for Mumbai we visited the temple where there was a golden Ganpati statue which was robbed from the temple some years back. Legend says that a farmer found it hidden when working in the fields and this is what made Diveagar what it is.The next stretch of beaches lie in the towns of Anjanvel, Harnai in Dapoli, Velas for turtle hatching, Kelshi, Anjarle which are again offbeat places which hardly one visits. Do await my next blog on the beautiful town of Guhagar & Velneshwar...
Truly beautiful for a weekend destination we feel ! 
Till then Highlander Mayur V. Parulekar & Shweta V. Parulekar along with Kamran Mansoor from The Highland AdvenTourist signing off !