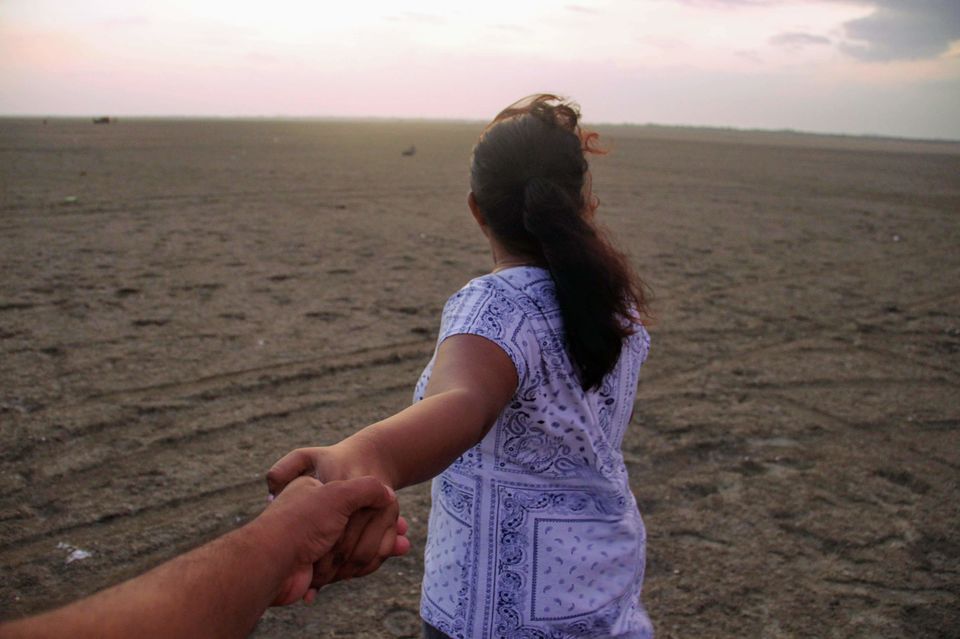 Endless beaches, quaint boulevards, mustard yellow homes, cobbled streets, colonial buildings, cafes emanating the smell of freshly baked bread and throngs of tourists. Thinking about France? Think again.

I'm gushing about a quiet seaside town on the East coast of India, known as the French Riviera of the East - Pondicherry aka Pondy. Our recent trip for our anniversary showed us that this town has a lot more to offer than the eye can meet.
How to get there
Pondicherry, now known as Puducherry, is first and foremost a Union Territory. About 150 km from Chennai by road, Pondicherry has been a go-to place for people in the city to wind down and recuperate. The scenic East Coast Road connecting the two towns offers a good drive with the sea playing hide and seek along the way. People from other cities can choose to fly to Chennai and take a taxi from there, or take a direct flight from Bangalore or Hyderabad. Trains to Pondicherry are also available from various cities.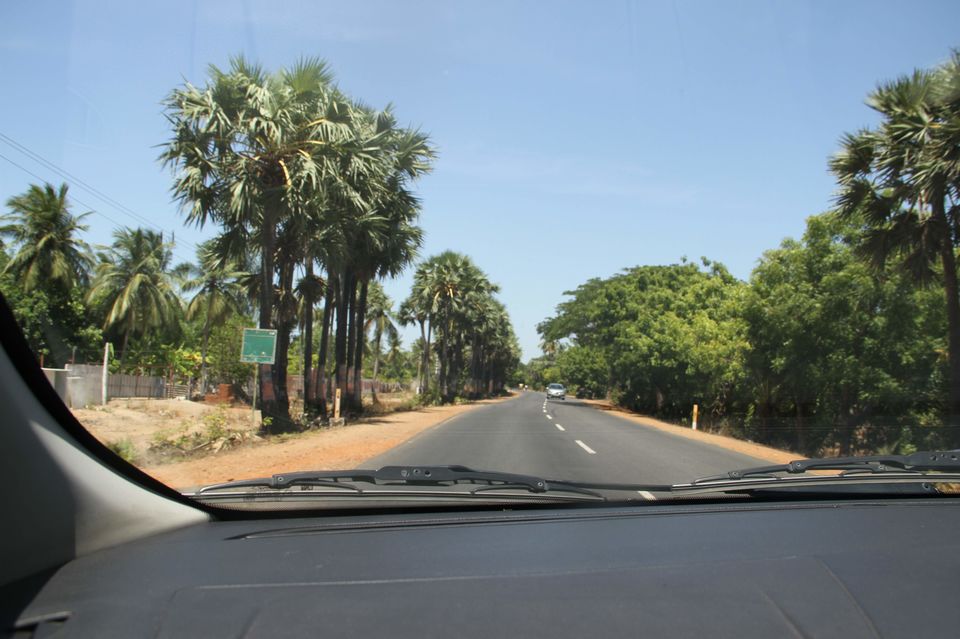 Stop. See. Snap
Enroute to Pondy from Chennai, we decided to make a quick stop at Mahabalipuram, a town that has stood against the test of time and nature. Travel through South Indian history by visiting the Shore Temple overlooking the Bay of Bengal, the Pancha Rathas (five chariots), a gravity-defying butterball, a giant wall depicting Arjuna's penance and many more ancient Dravidian architectures along the coast. Get your camera clicking.
Travel Tip: Remember to pack hats and shades. The sun can be unforgiving as the day wears on.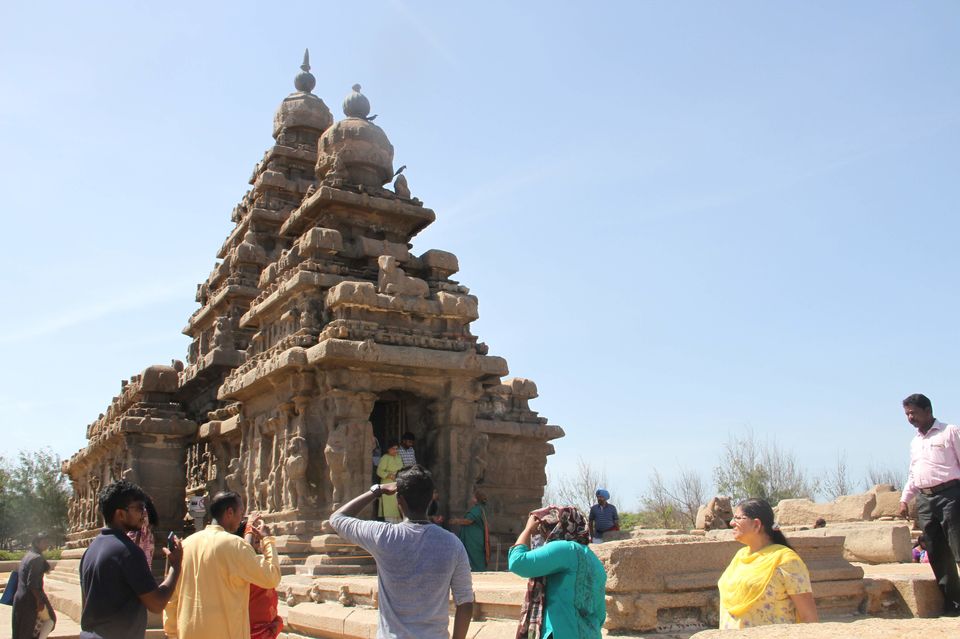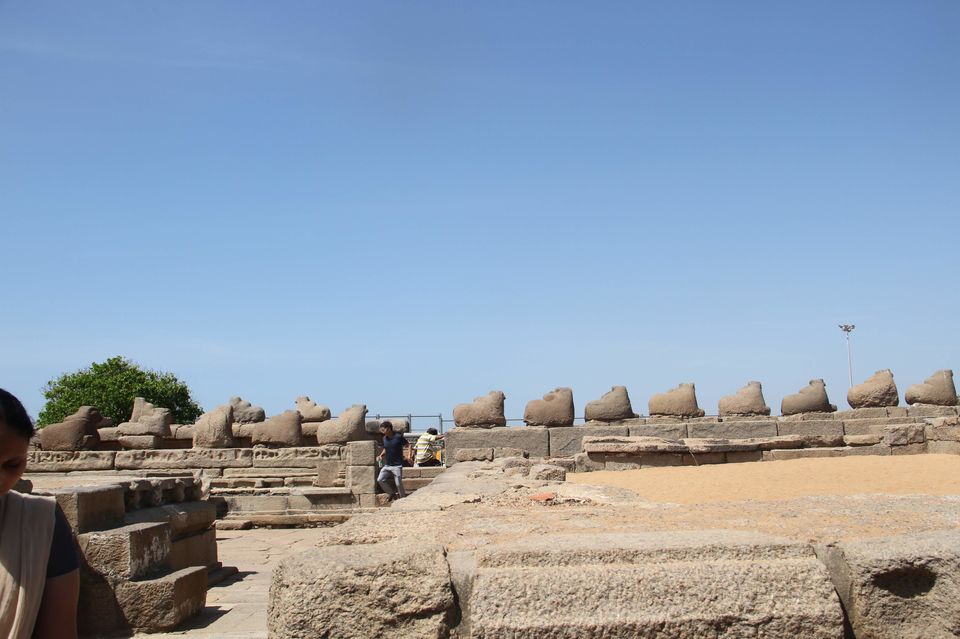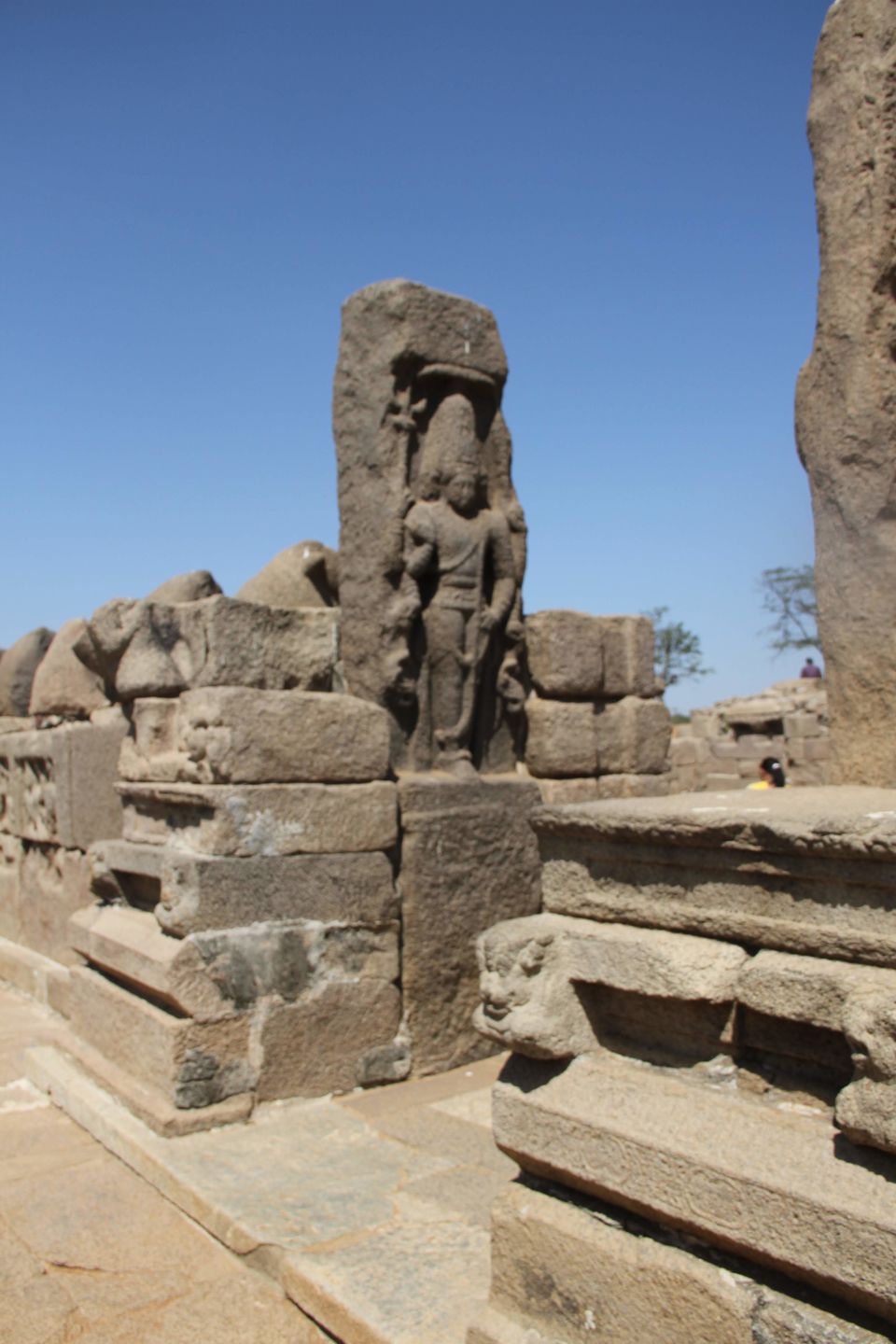 K Resort – Vacation Goals
K Resort was astounding, just like in pictures. Spread over a large area, the cottages were far apart from each other, providing much needed privacy. We were escorted to our room after a refreshing welcome drink. A shared verandah opened into a spacious hall with French windows, opening out to a semi-private lawn. A cozy bed and modern furniture added to the charm. Complete with a mini fridge, weighing scale, shoe polish, toiletries and a sewing kit, much care had been taken to make sure the resort remained eco-friendly.
Take a chill pill
Taking a dip in the huge pool after sunset, we realized they had an in-pool jacuzzi (yes, you heard me right!). After 2 hours in the pool, we returned to the room for sumptuous snacks – French fries with a chef special curry mayo, Jamaican chicken wings and more bowls of lip-smacking curry mayo dip. All the dishes tasted so amazing that we found ourselves indulging in their classic chicken burger and chicken biryani late in the night, taking advantage of their 24/7 room service. Guilty as charged.
The next day, we woke up to amazing coffee, and headed to a great breakfast spread. Breads, eggs, South Indian breakfast, coffee and juice later, we headed into the town for some fun.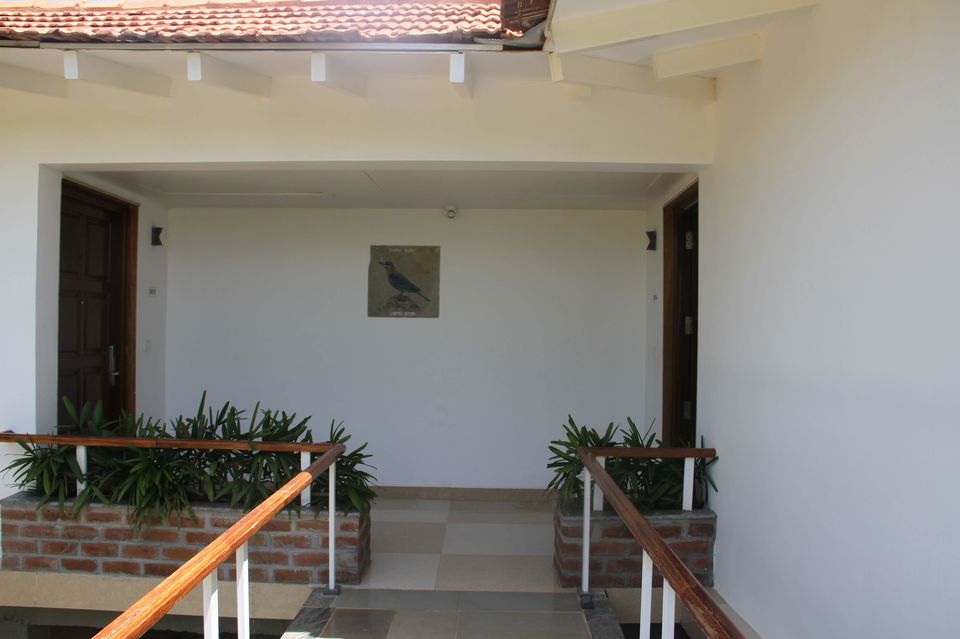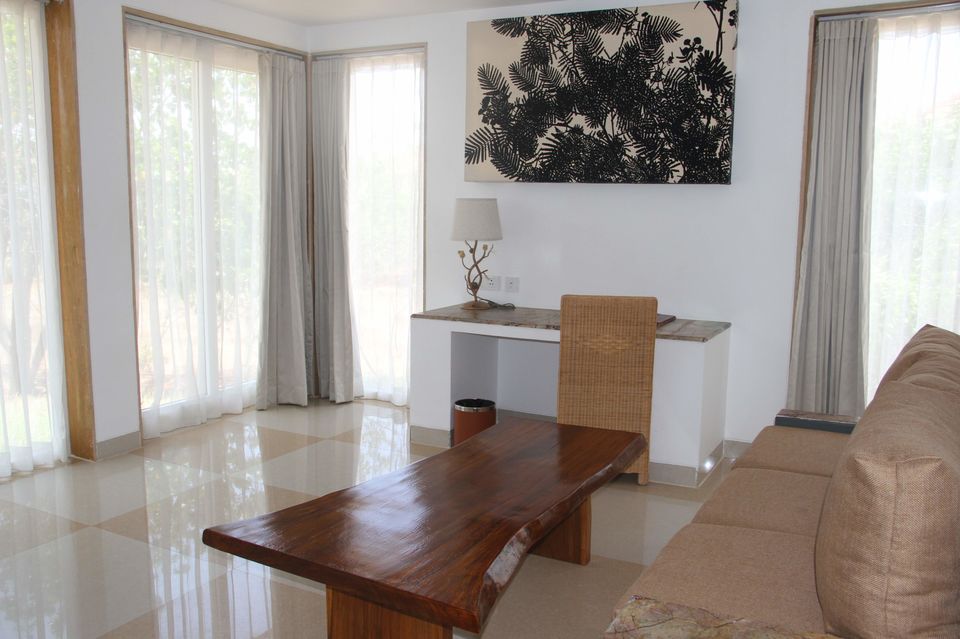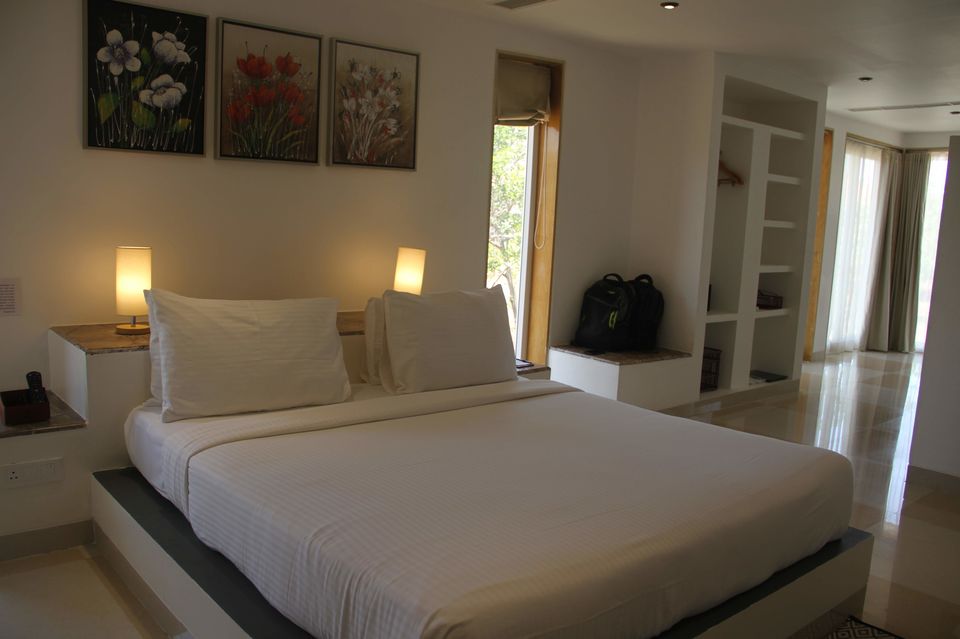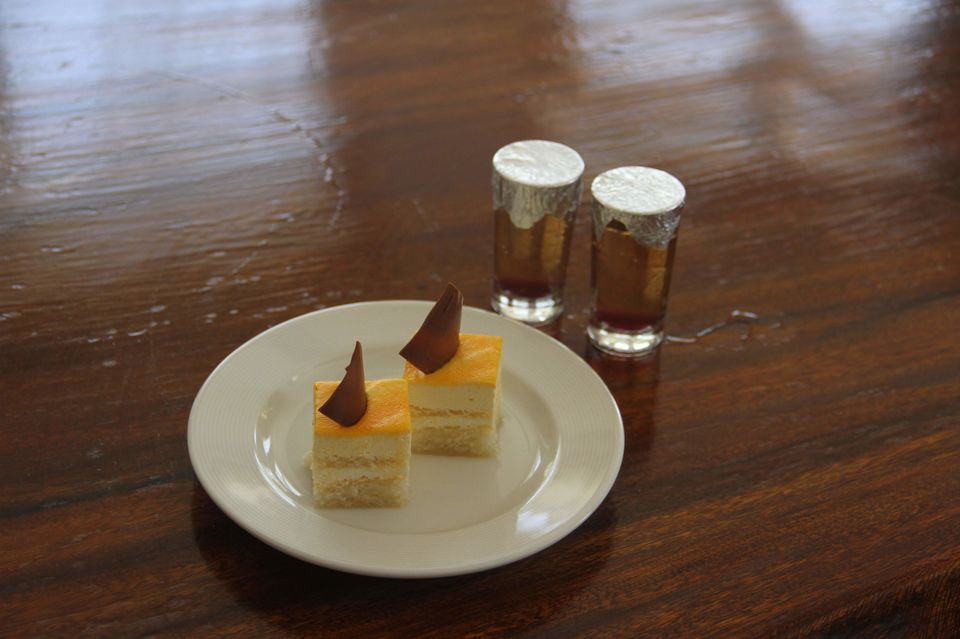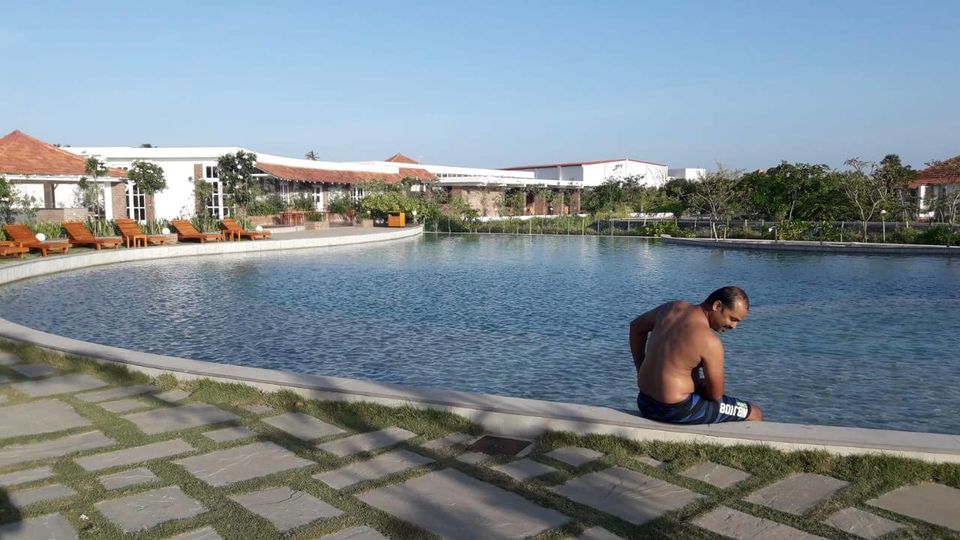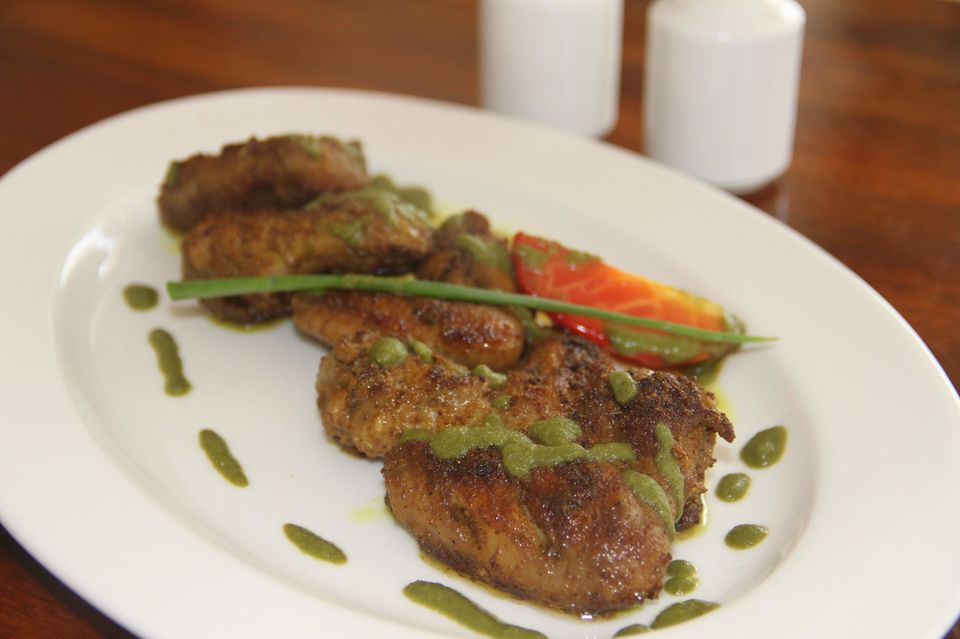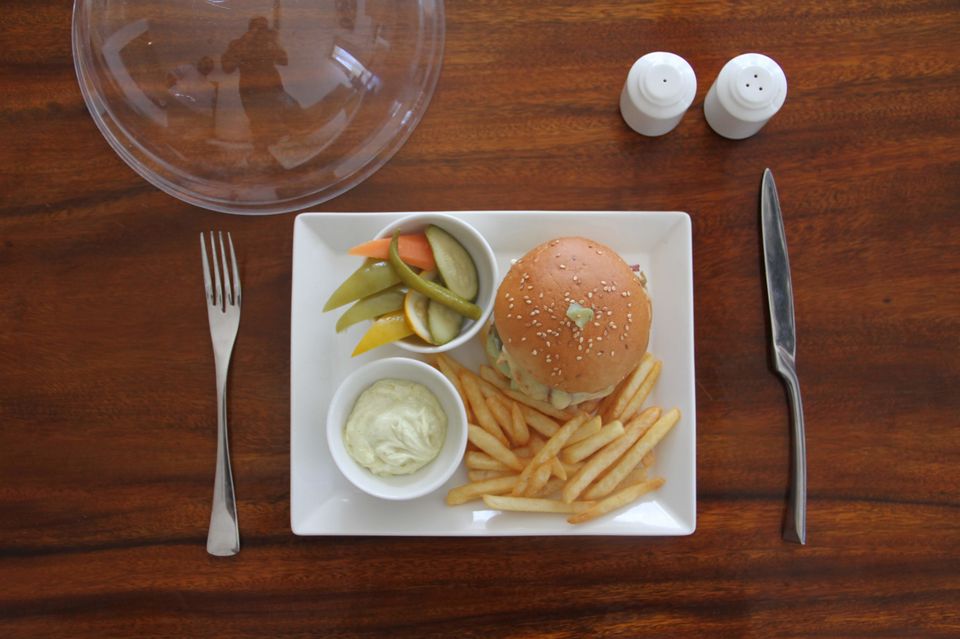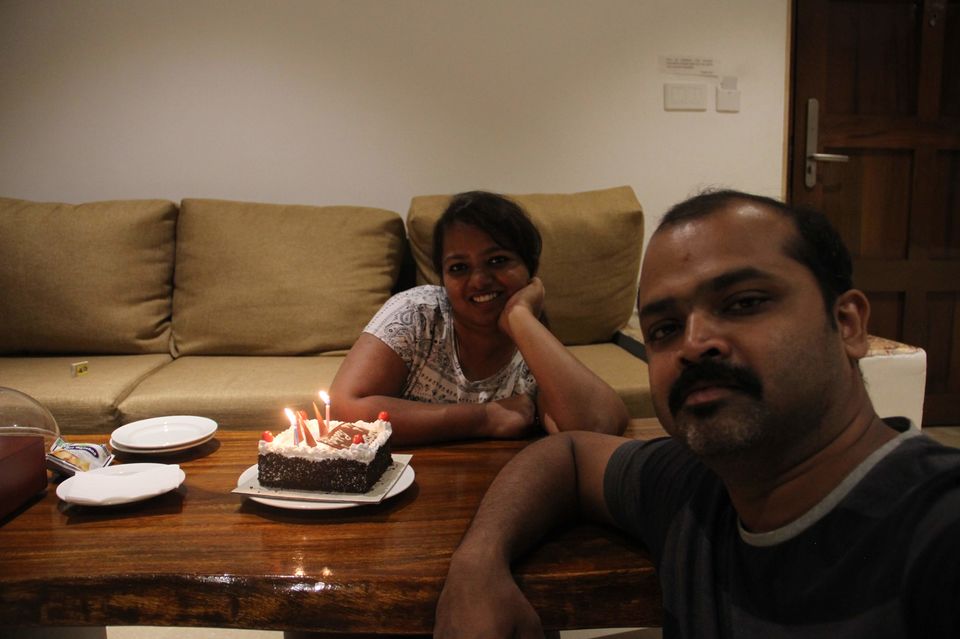 More than the eye meets
The beach town is a delicate modern fusion of French and Tamil cultures and is populated by people speaking both languages. It owes its historic buildings, picturesque churches, colonial statues and cobbled streets to the French East India Company, who colonized the town. Known for its French take on a Tamil neighborhood, Pondy has the best of both. Here are a few of the popular attractions you can check out:
Auroville – Soak in the tranquillity in this city of dawn, where people live in harmony despite their cultural differences.
Aurobindo Ashram – Find inner peace and spend quiet moments at this ashram frequented by tourists.
Water Sports – Choose from jet skiing, parasailing, scuba diving and banana boat rides at places around the town.
Cafes – Visit the many cafes which dot the city for a special Franco-Indian culinary experience.
Beaches – If a stroll by the beach at dusk doesn't complete your vacation, I don't know what else will. Choose from the popular Promenade Beach, quiet Serenity Beach, Auroville beach right on the ECR, the beautiful Veerampattinam beach or the Paradise beach for a load of fun.
Fun in the Sun
We decided to take a peek at the famous Chunnambara boat house. The most amazing part of this place is you can take a boat ride through the backwaters to Paradise beach. The entry fee is Rs 150 per person. You will need to buy separate tickets for the boats, camera and other activities on the beach. There was a long queue for the ferry so it would be better to reach early. Tickets on a speed boat cost us Rs 1800. Wind gushed through my hair as I held onto the boat for dear life, screaming in excitement.
Paradise beach has everything you need for 'beaching'. Open thatched huts offering respite from the sun, a few shacks serving food, All terrain vehicles (ATVs), and an amazing sandy beach. People were at the waterline, getting knocked out by the incessant waves, while lifeguards stationed along the shore were preventing people from venturing too far into the sea. You can spend time on the beach as long as you like and then get back in queue for the return boats.
What are you waiting for?
Being born in Pondy, I owe my unique name to the place, because dad decided to give it a French whirl. Since then, Pondy has been my go-to place, come rain or summer. So check it out this weekend and let's see if it becomes yours too!!!!
- Kerina De Floras