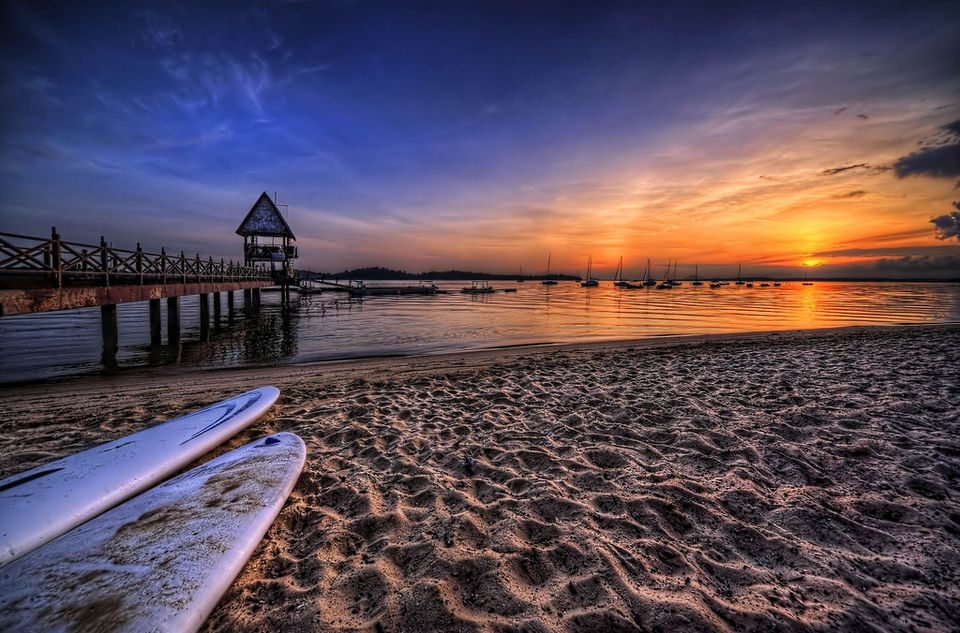 Beaches in Singapore are generally well-known for one thing: being man-made! Whilst you can find some stretches of the white stuff that are 100 per cent genuine, most of the more picturesque beaches in Singapore have all been built using imported sand from neighboring Southeast Asian countries such as Indonesia, Malaysia and Cambodia. The country has undergone vast development over the last half a century or so, and most of the original beaches were wiped out by the construction of the harbor front and overall urbanization of the island. Nowadays, most of the best beaches in Singapore can be found on Sentosa Island, which can be reached via cable car, sky-train and car or even on foot. Here is your guide to all the beaches in Singapore, Sentosa Island and around.
Travel within Singapore quite comfortably with the help of express buses that will drop you off at the major points in the city. Book these express bus tickets online from https://www.redbus.sg/ for added convenience.
Sentosa Beaches
Sentosa is basically a big island full of man-made activities geared for tourists and Singaporeans looking for a weekend mini-escape from the big city. Popular attractions such as Resorts World Sentosa and Universal Studios dominate the island, which is also home to three of the best beaches in Singapore, offering 3.2km of (imported) sand. If you are looking for a quiet and blissful place to be by yourself then this is a place for you quiet peaceful to swim and relax.
Palawan Beach
One of the most prominent beaches in Singapore, Palawan Beach is well-known for its Pirates of the Caribbean-style suspension bridge linking to a small island which you can walk or even swim across to. Located in the centre of the southern tip of Sentosa, Palawan Beach has fine white sand, palm trees and a few lively beach bars to keep you refreshed from mid-morning to late evening. This is my personal favourite beach as it is a place where you can venture out with your family and especially with kids. If you are here do not forget to get into the free animal show conducted at the Palawan amphitheatre as the kids just love it. You will also come across beach bars and food courts that serve Indian, Chinese and Western food.
Changi Beach
Want to skip Sentosa altogether but still want a taste of the white stuff? Then your best bet would be head to Changi Beach on the east coast of Singapore. More leisure park than tropical paradise, this 28-hectare area is home to a long, narrow strip of sand and well-preserved running and cycling lanes on the inside. The coastal park proves popular for fitness fanatics, families on the weekend, plane spotters and there are also facilities for camping and barbeques. This place is great to relax with family and friends. It also provides you with a lovely sea view. Kids would love to see the planes take off and land just about 25 to 30 metres above you.