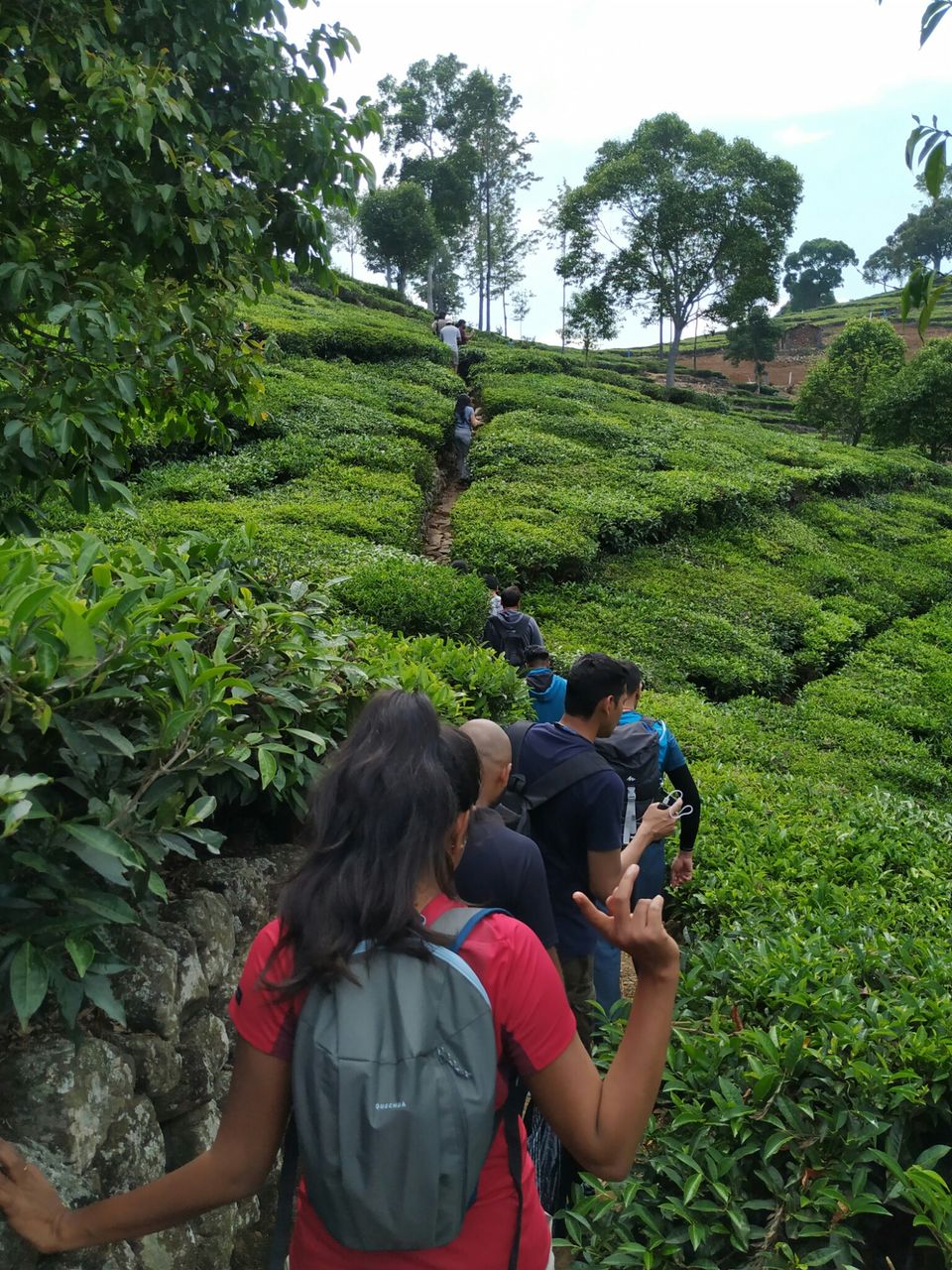 Me and my friend started from Bangalore and joined Treks Unlimited Group near Madiwala at 10:30 pm. There we met few strangers who were also travelling with treks unlimited and eventually we all became good friends by the end of the trip..
We stopped on the way had tea road side shop and introduced each other had lil fun and continued our travel towards our destination.
Early morning we reached Kotagiri. It was near to one km walk to our camp from the place where our minibus dropped us. The view was mesmerizing and a morning can't start any better than being in nature full of green where ever the eyes can reach.
We reached our camp. The camp was amidst tea garden and the view from it was breathtakingly beautiful. We got refreshed had tea and breakfast and started for our first trekking. It was lil tough for me as I was newbie in trekking but it is worth all the breathless ness. There were very nice view points where we snapped some awesome clicks and continued towards one small waterfall. We played lil in the waterfall some took bath and we started back towards our camp. We had our lunch and took rest for half an hour and started our trek towards catherine waterfall. I was tired already as i had this trek after so many years, one way I can say this was my first trek and i thought of staying back but thanks to our trek organisers who were super encouraging and supportive. We continued our trek amidst tea garden encountering small small old cottages, small small creatures beautiful trees n flowers and a small village and then finally we reached Catherine waterfall. How can I miss to mention we saw a nature made swing out of hanging roots where I played a while. (I never leave a single chance being a kid) Catherine waterfall was beautiful with clean chilled water. Initially I thought we will just enjoy the beauty from far as it was too cold and I was scared to get into water. But thanks to our group who pulled all of us in and we played all heart out inside water for an hour or so and then started back to our camp. This time we took our van in the middle of the way instead of trekking back full way and went to market to do some shopping for night barbeque. We had tea and snacks in one shop and everything was delicious. By the time we reached camp sun was down and moon started to showing up. Ya the "sunset view" We didn't miss the chance to capture the beauty of sky when it welcomes moon saying goodbye to sun. On the way we captured so many clicks when sun was busy too hiding and posing from different angle ;-)
We reached campsite got refreshed and all set for camp fire. After all chilled out bath at waterfall campfire is like most needed thing in a hill station. We had so much fun preparing our own barbeque playing songs pulling each others legs and discussing about different topics. The moon from the campsite was looking beautiful. Slowly fog was covering up and nearby views started disappearing in it. We had our dinner too near campfire. And luckily after we finished everything it started to rain. And it rained heavily.
We ran inside our camps. Took our blanket/sleeping bag, had little gossip about our day while watching the rain and hearing the thunders. Though we thought we can't sleep properly inside our tent due to this thundering rain but we didn't even realise when we fell asleep.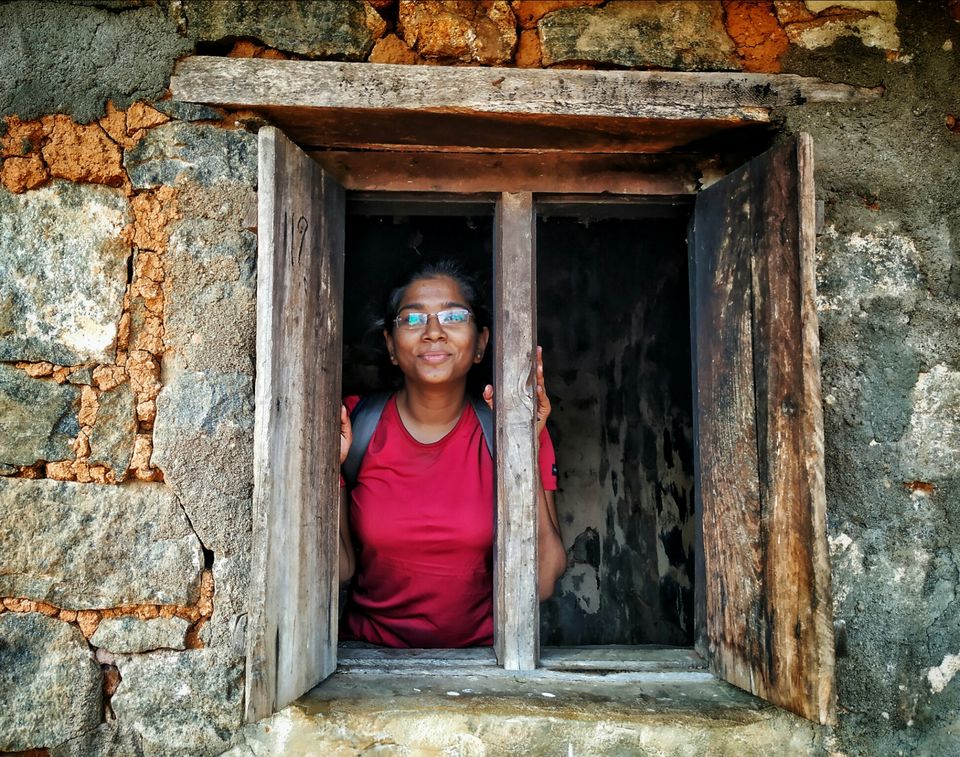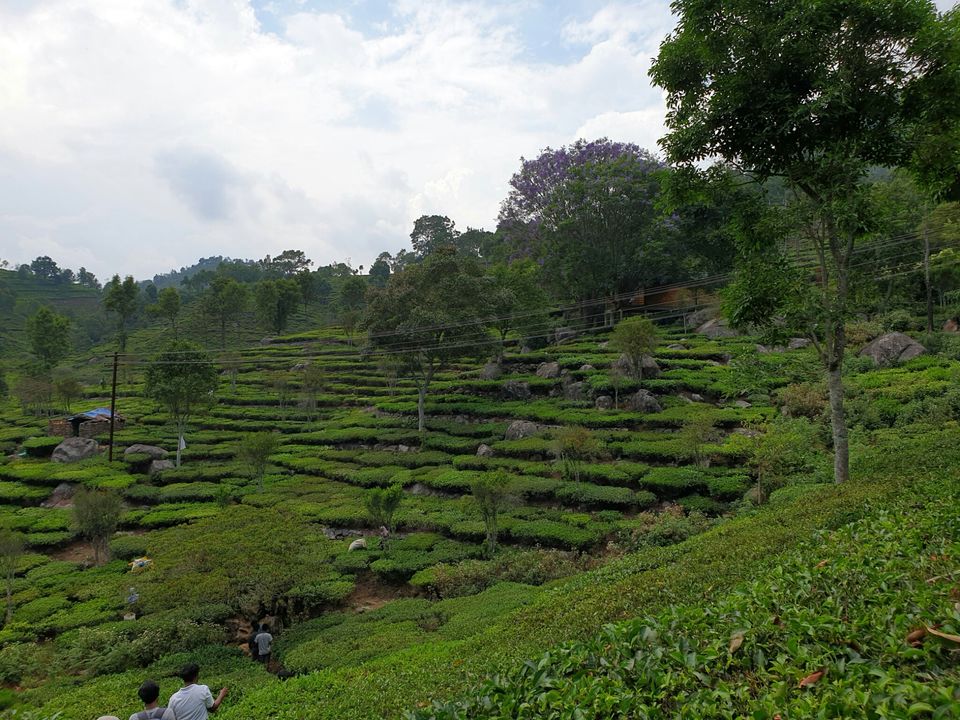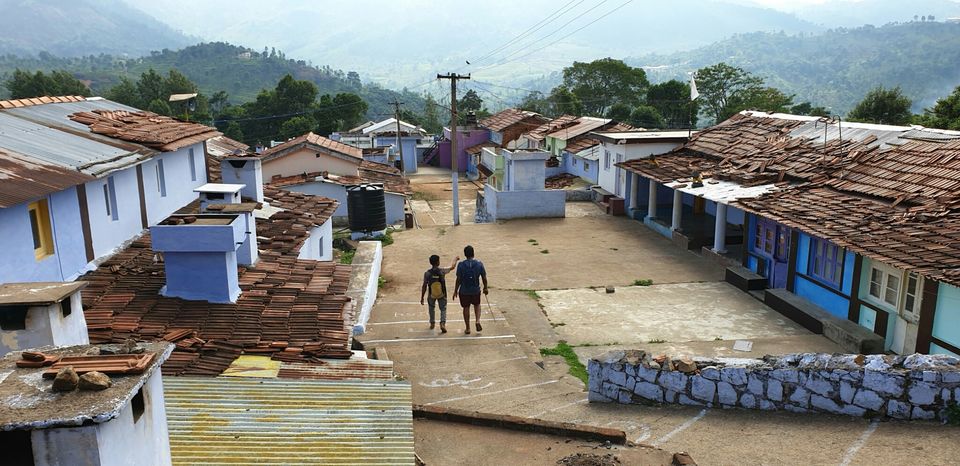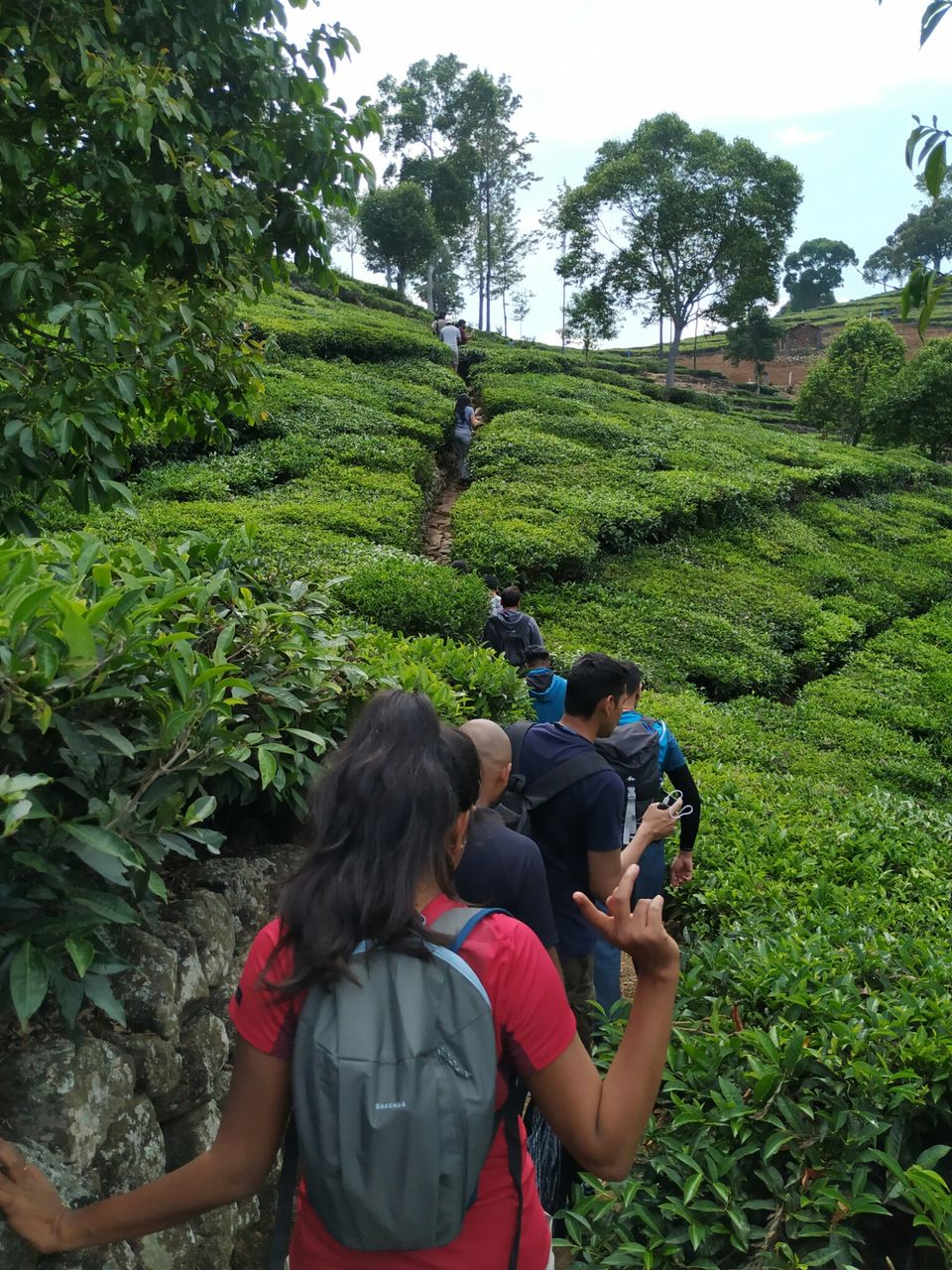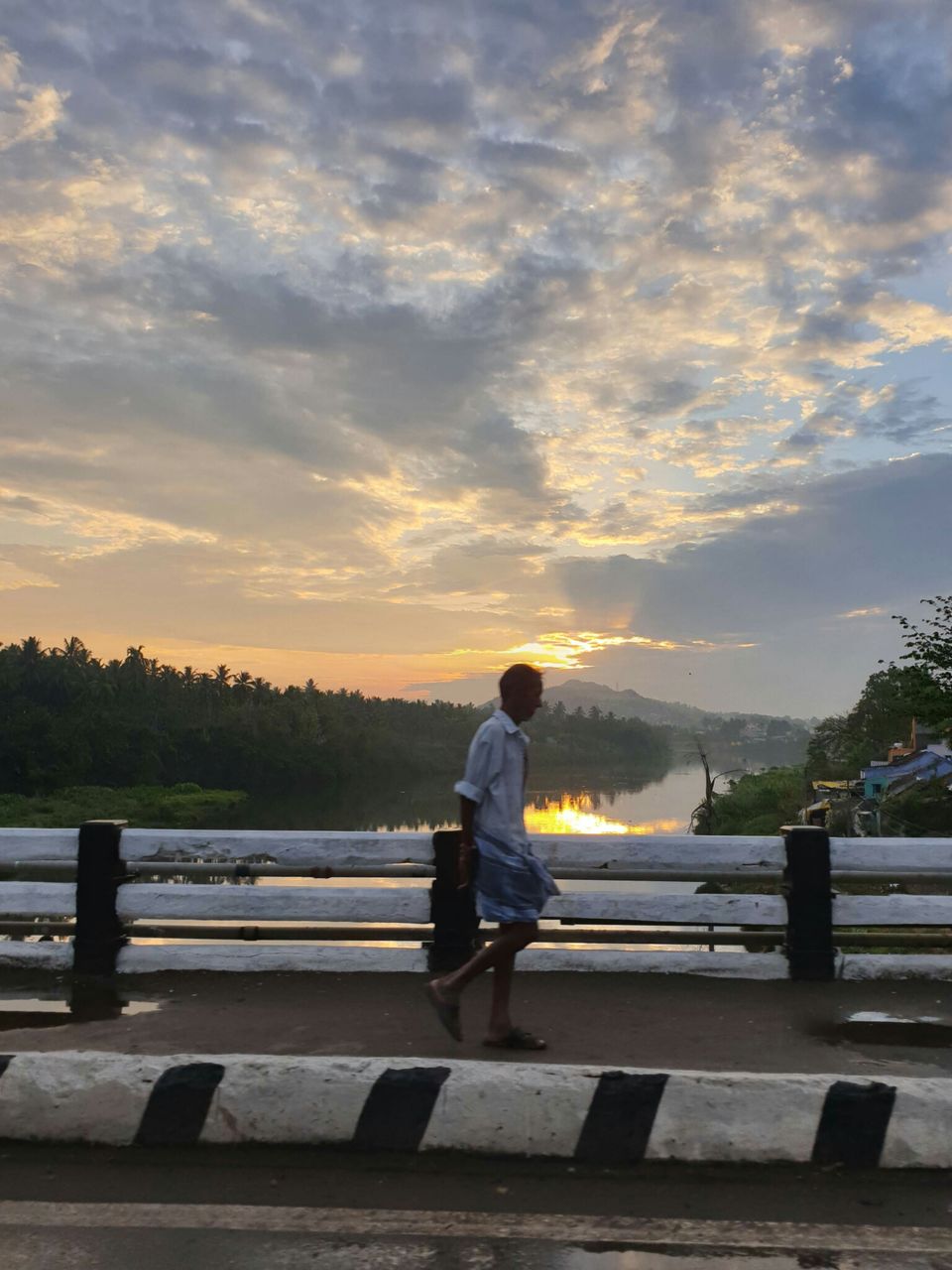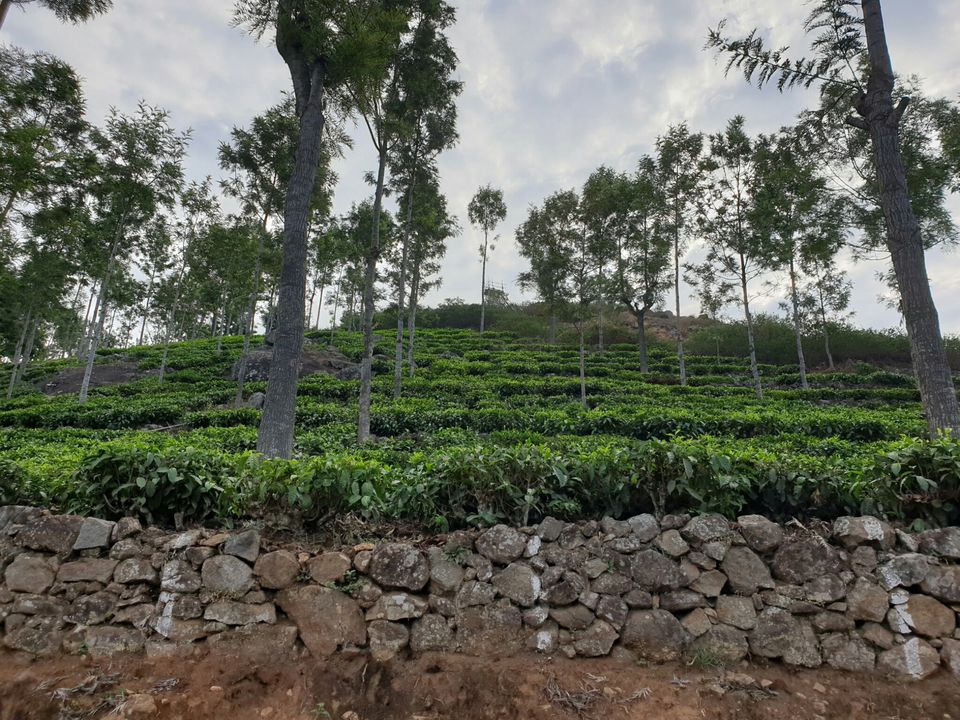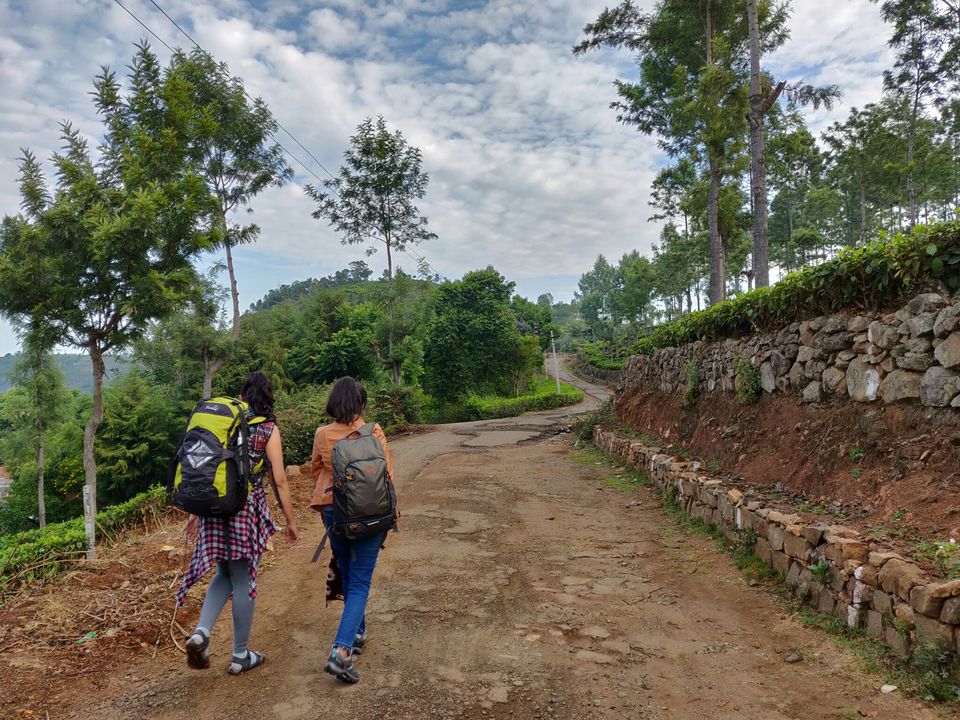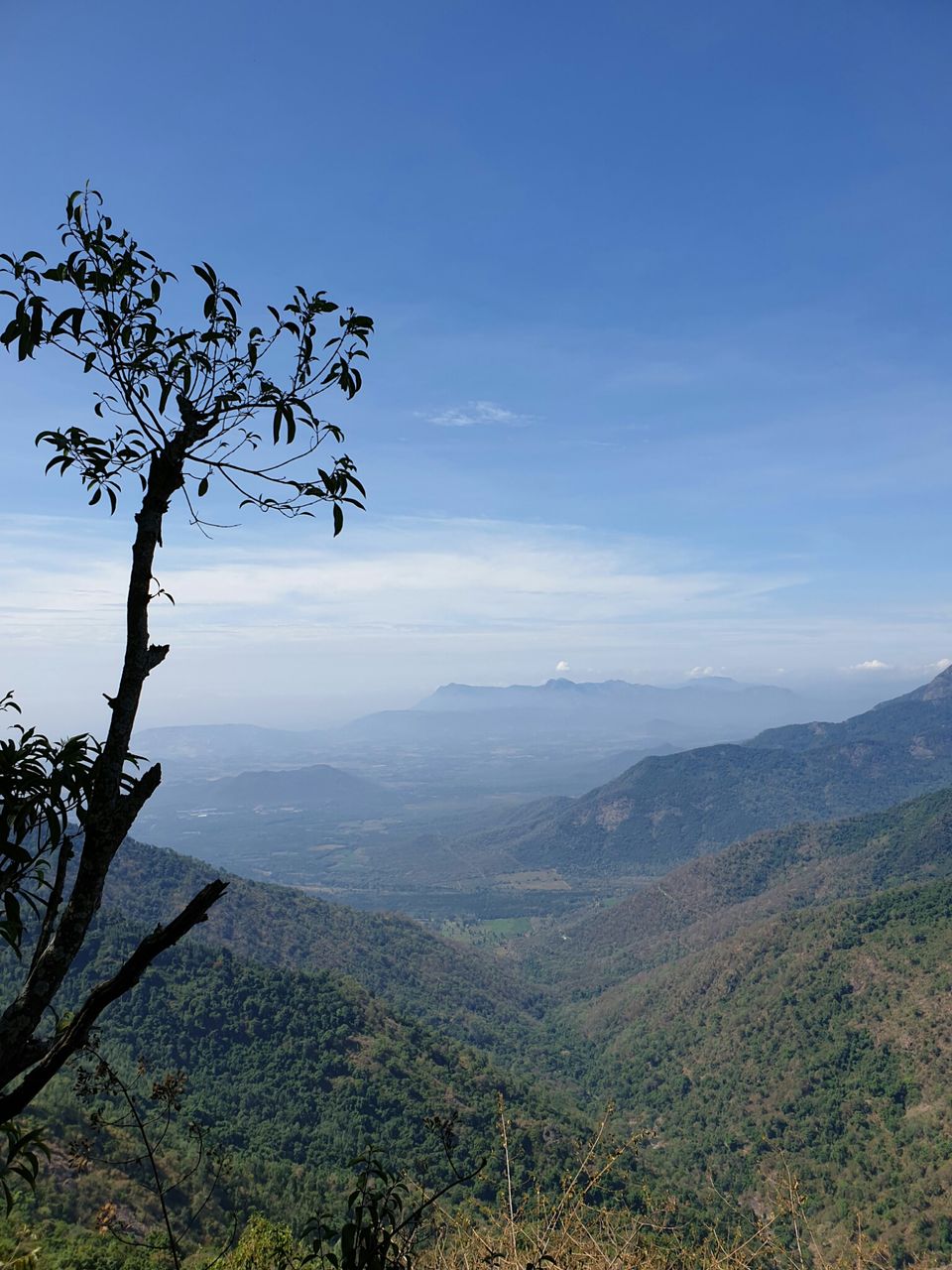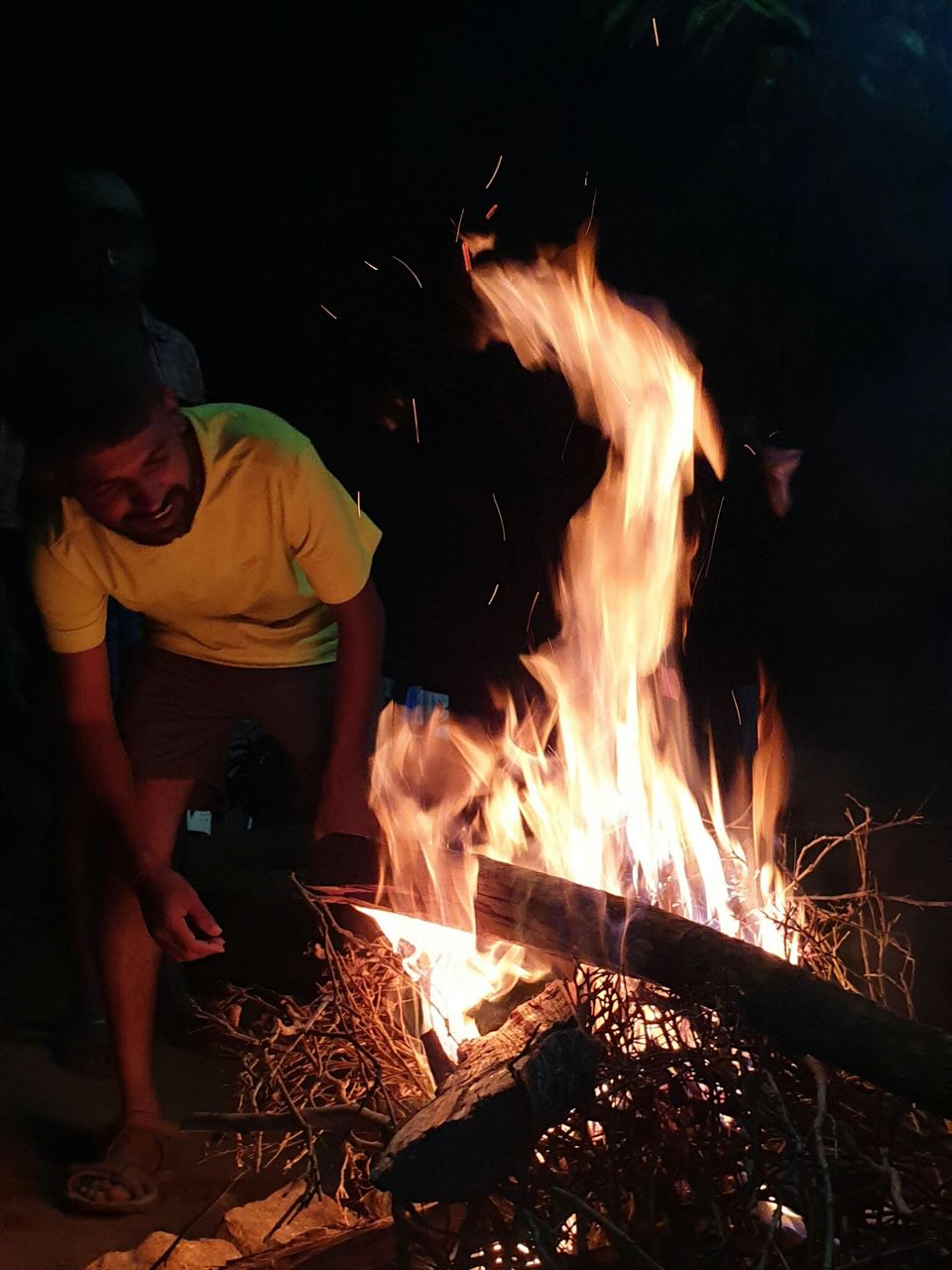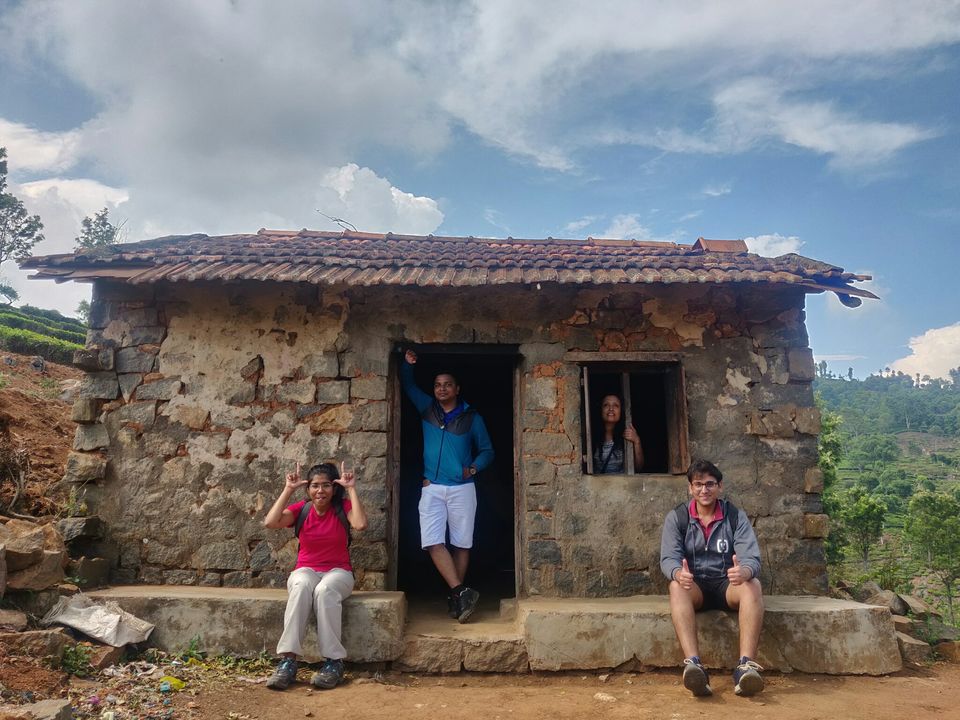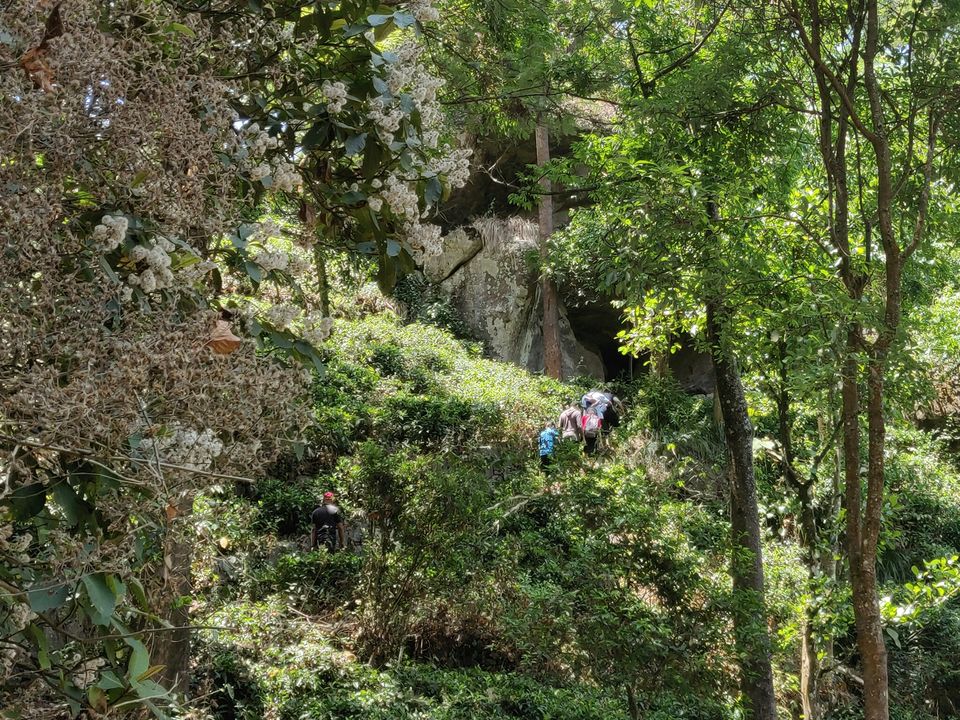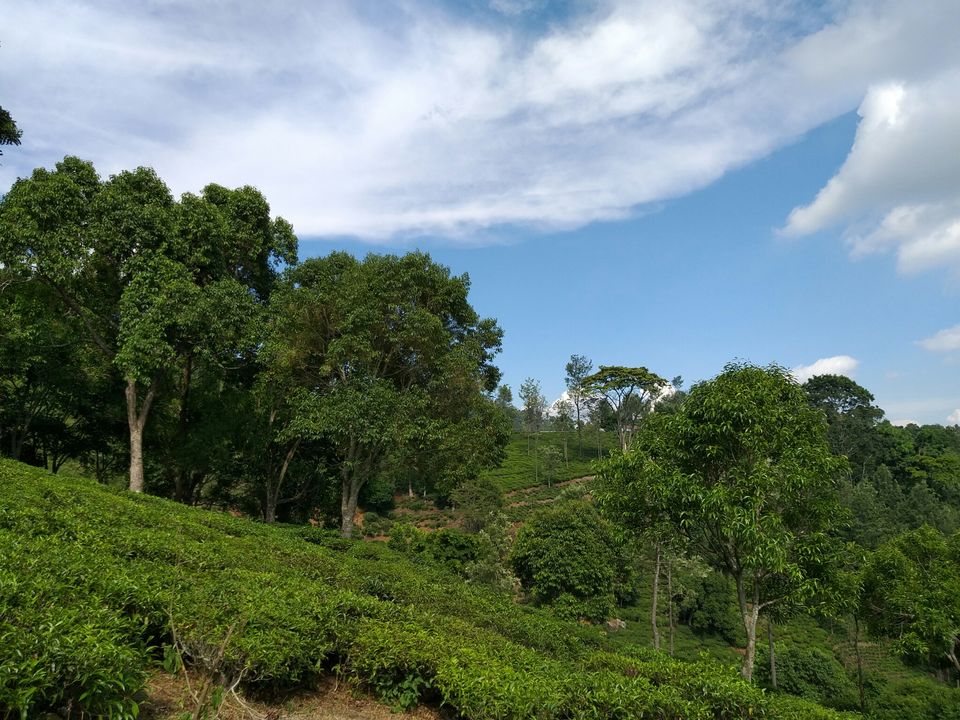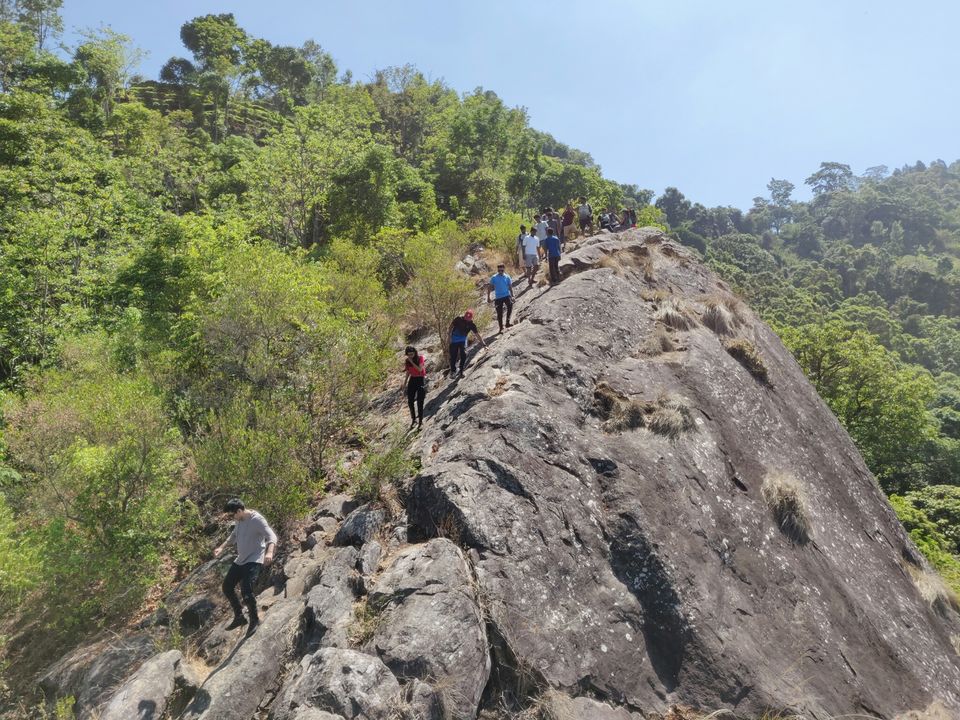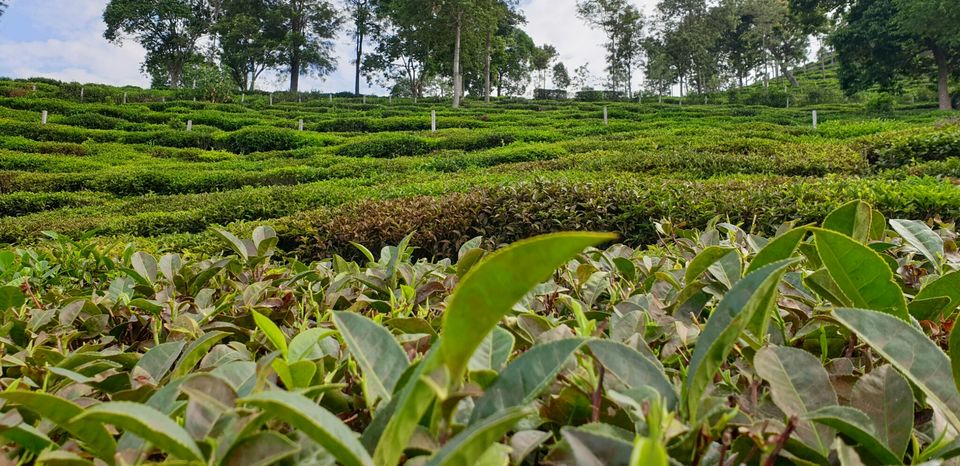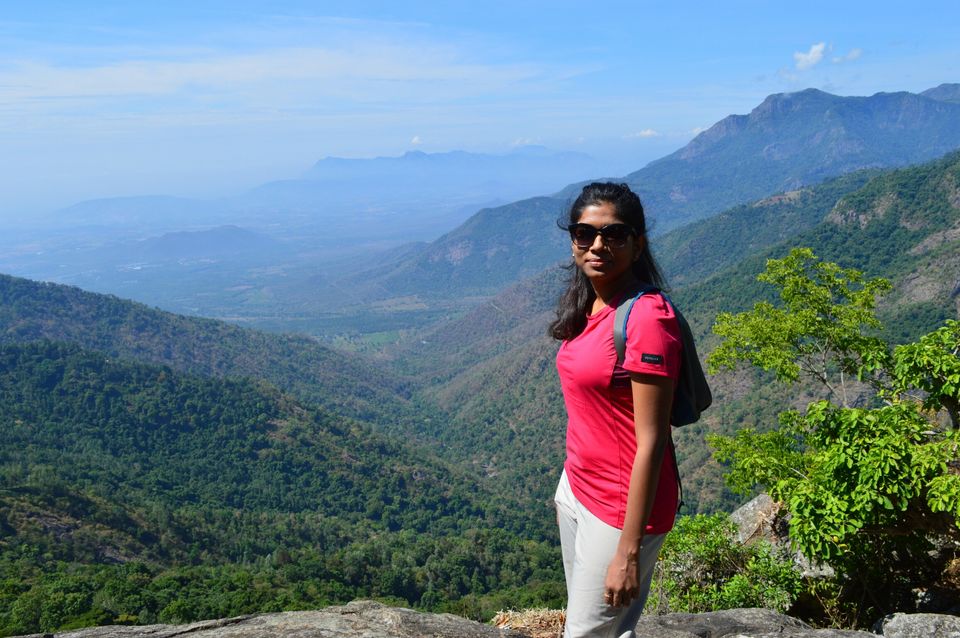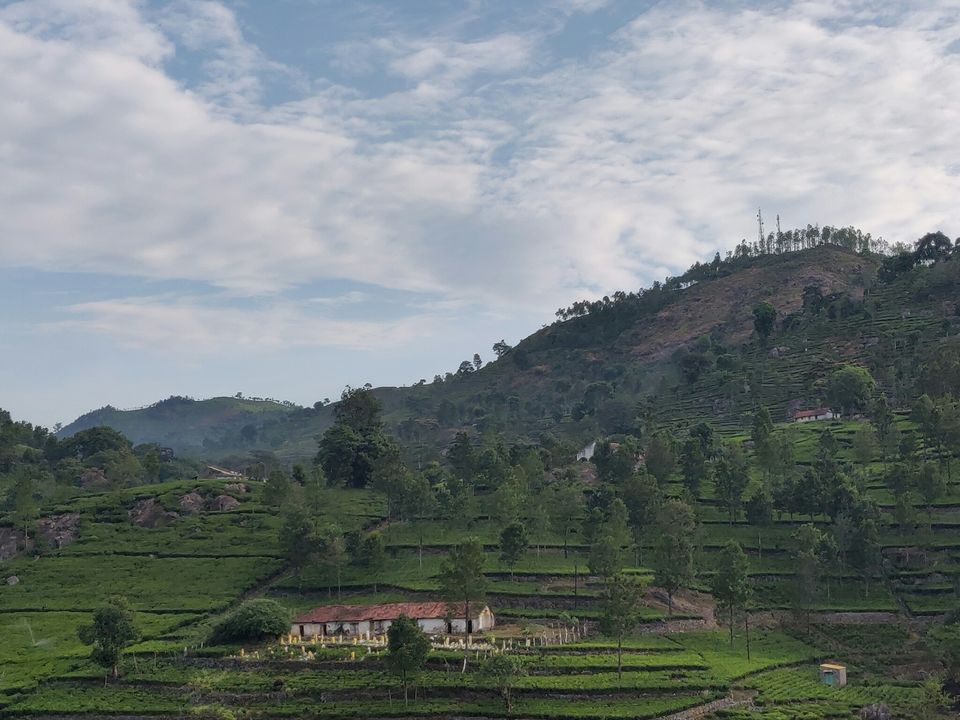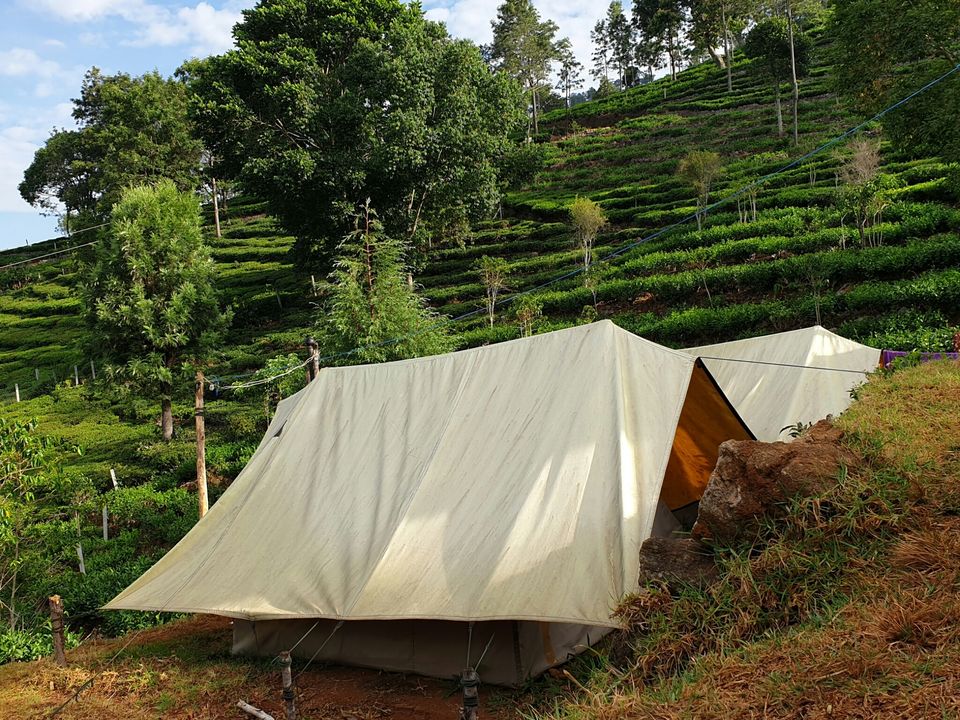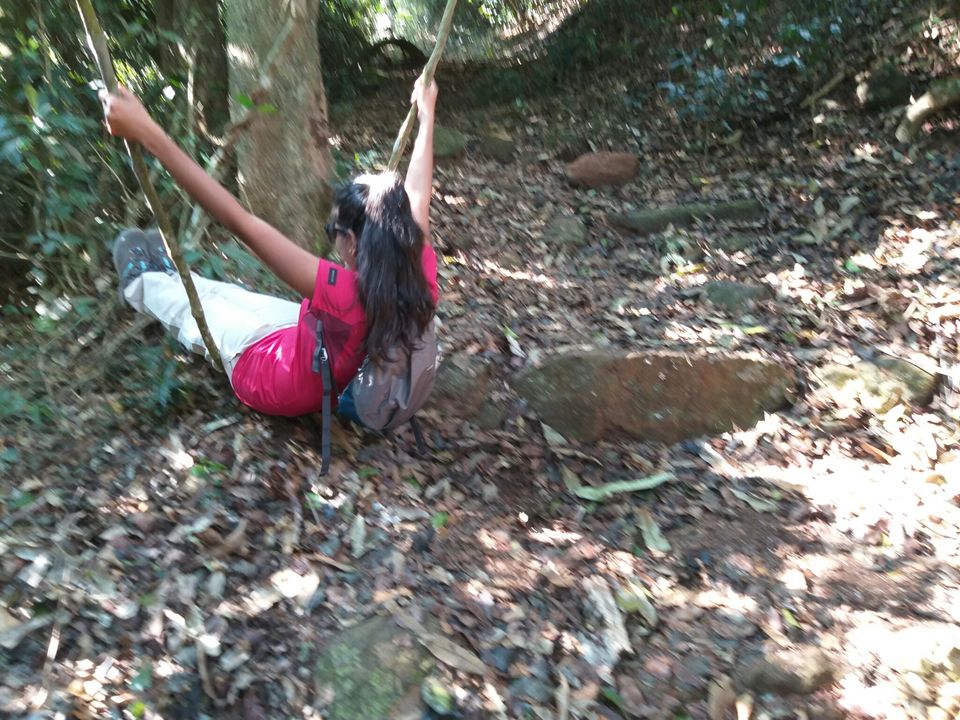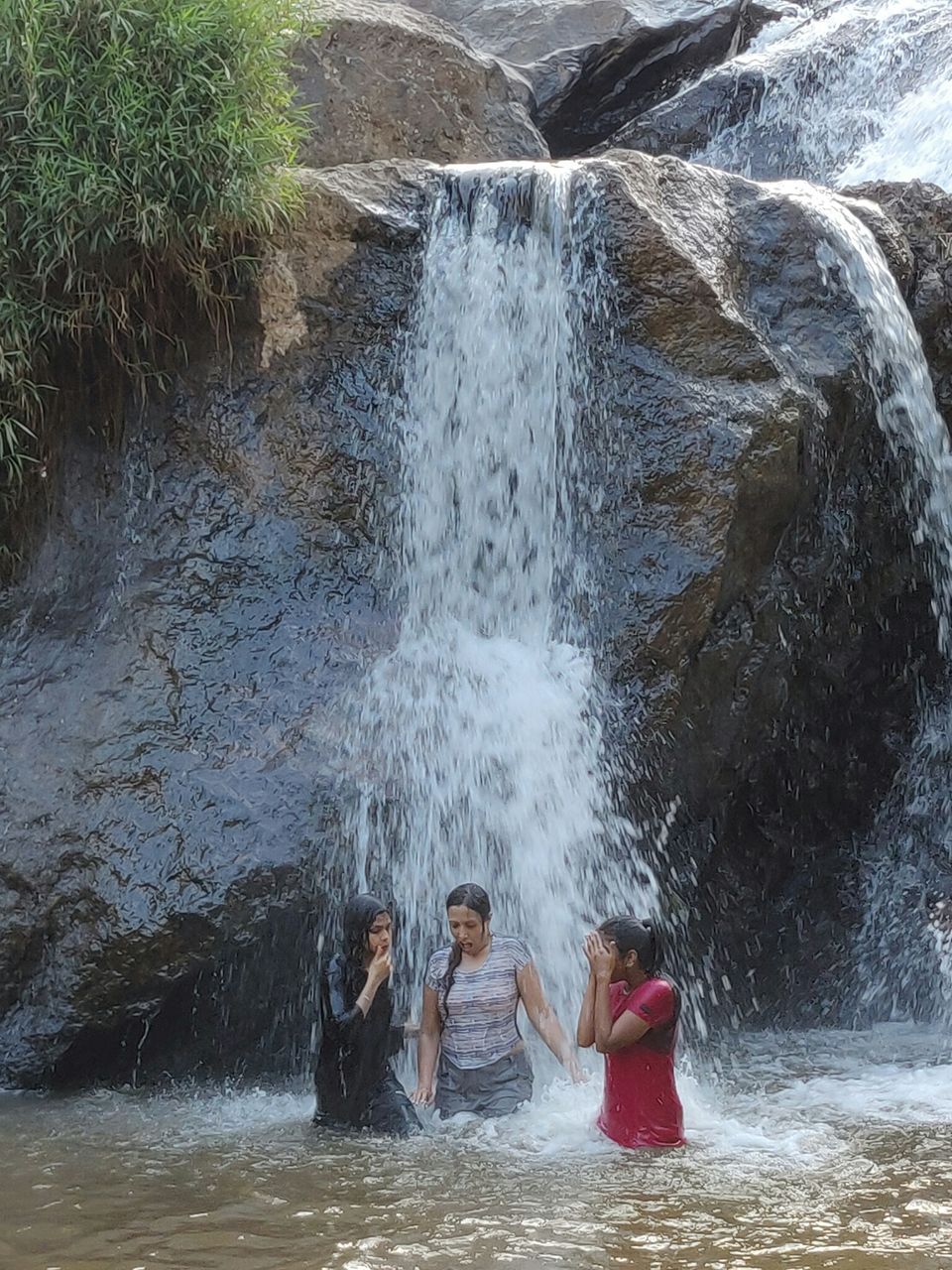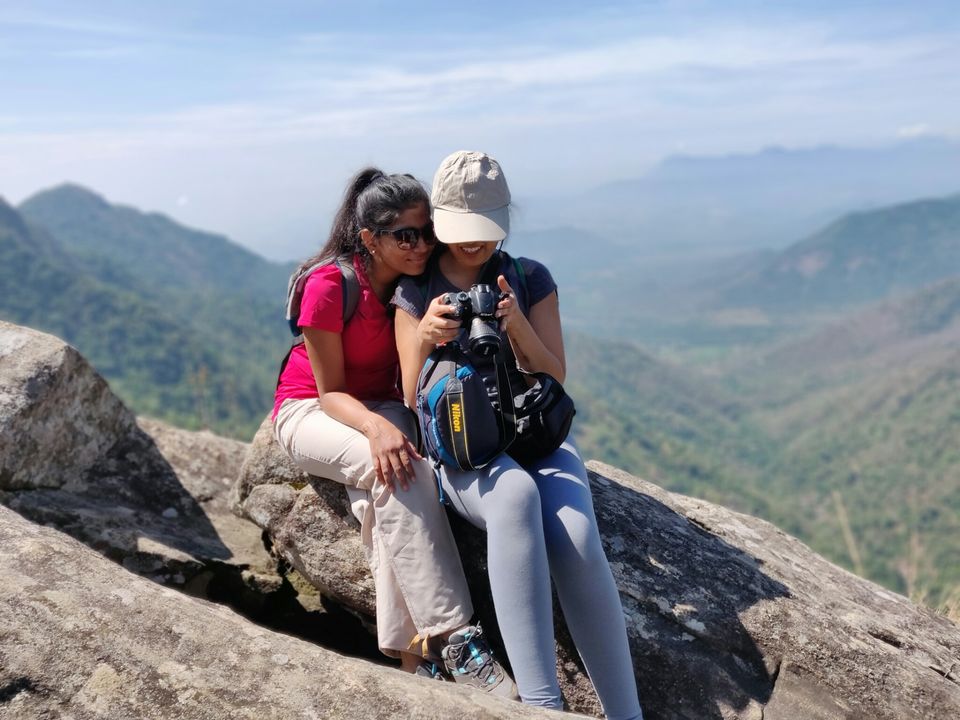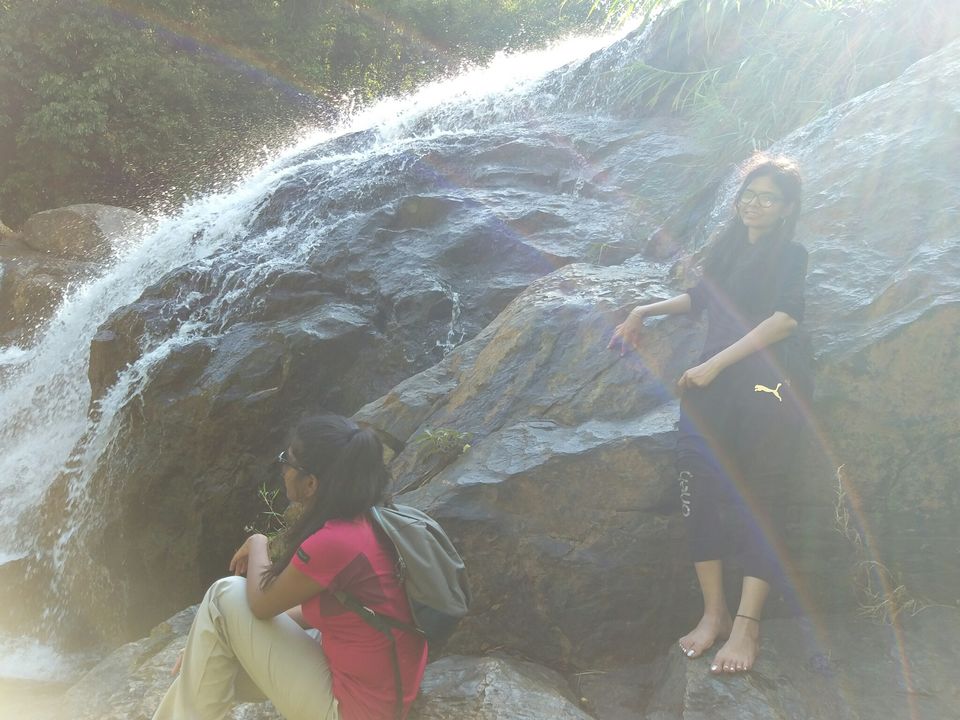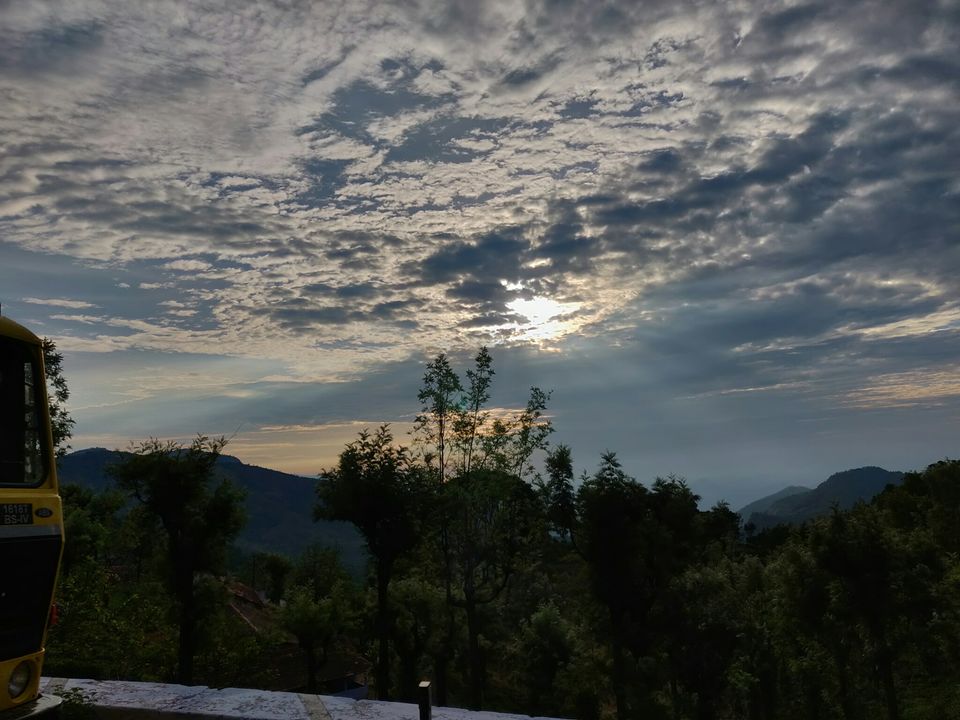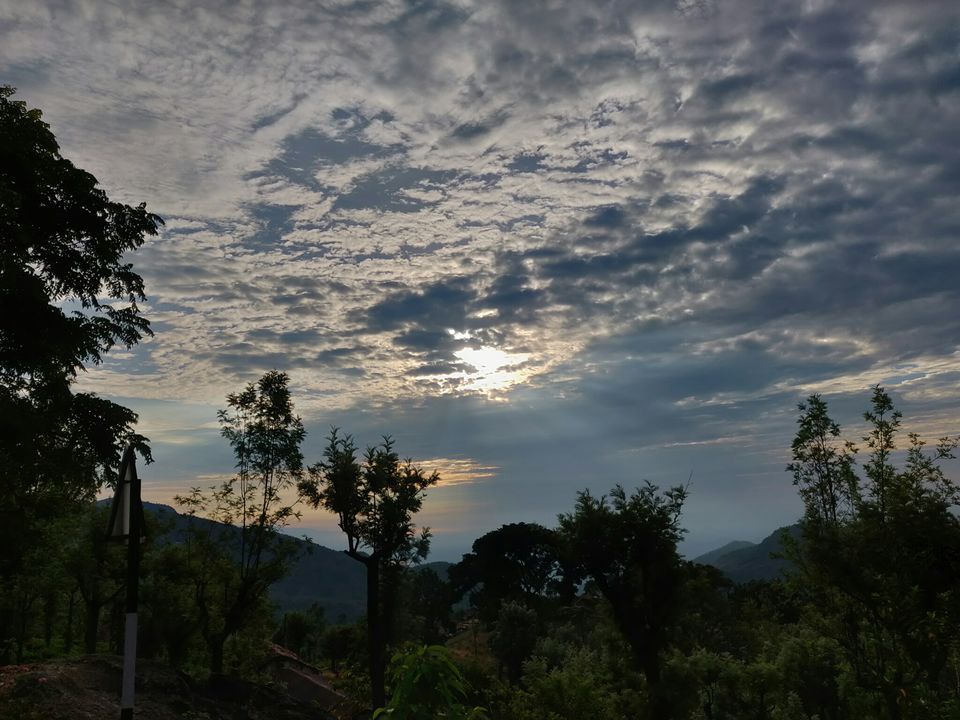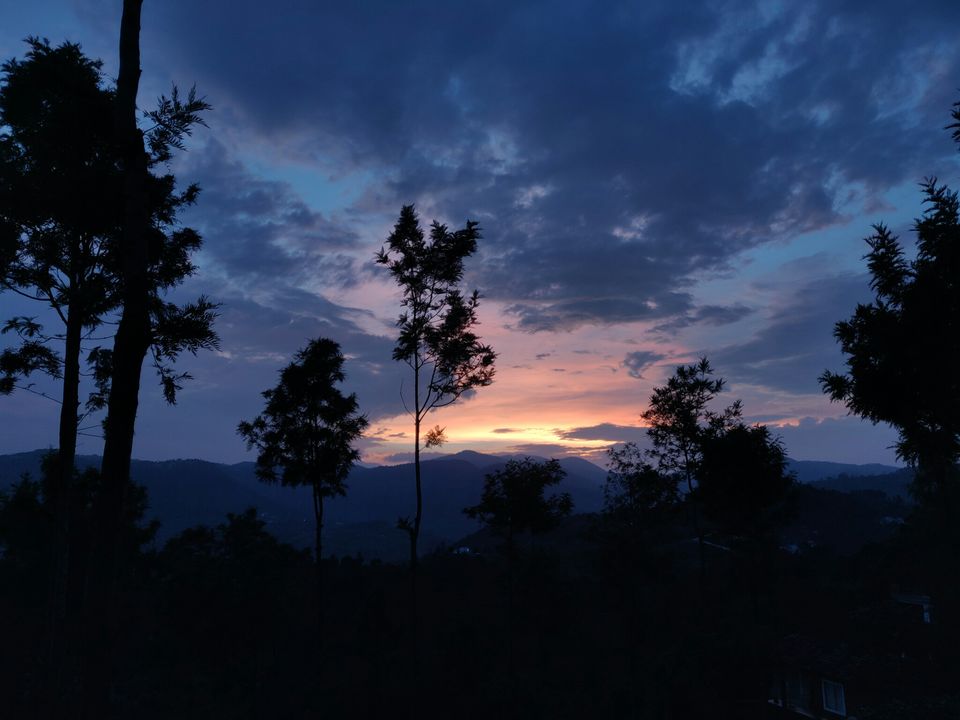 Morning 5:45 I woke up and outside it was still not bright enough. I woke up to have a early morning view of the place. It was still dark so taking advantage of the weather we slept lil more and woke up later. Got refreshed had tea and breakfast and headed back to Bangalore.
On the way we went to ooty where we visited the tea and chocolate factory had some adventure games and then back to our journey. On the way we stopped and had our lunch and by night 7:30 we reached bandipur. It is a national park and if you are lucky enough you can encounter some wild animals.  The plan was to cross bandipur during day time but due to rain we encountered heavy traffic in ooty and got delayed. Still the trip through bandipur was not disappointing. We saw elephants, tigers and so many dears on our way.
It was past 12am by the time we reached Bangalore. We ended our trip promising each other we will join again for another trip soon. It was tough to say good bye after such fulfilled trip.