Our travel was divided into 2 Northeast Indian states of Sikkim & Meghalaya. As we love visiting offbeat places, away from the crowd, we chose to take the road less traveled which is the Silk Route in East Sikkim. Old Silk Route which passes through East Sikkim is a part of the ancient network of trade routes which connected China to India.
Day 1. Our Journey to Sikkim began from a small place known as Reshi Khola, 3 hours drive from Bagdogra airport. It's a small village besides Reshi River on the border of West Bengal & Sikkim. We stayed at a homestay which is a part of Reshi Eco Tourism.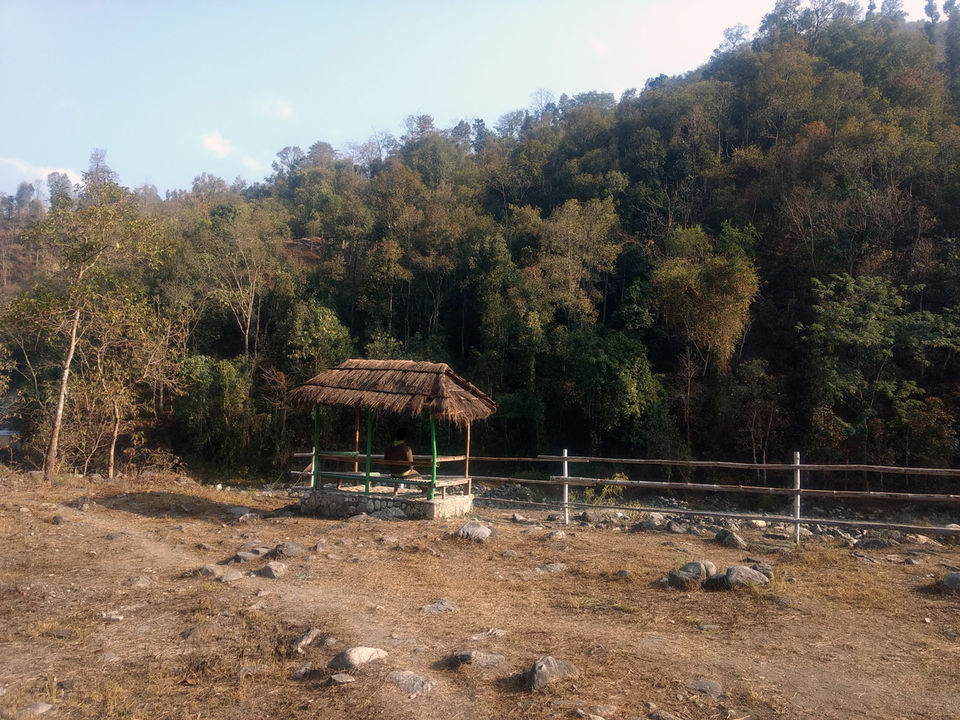 Second day we left for Zuluk, which is a small hamlet located at a height of around 10,000 feet. We stayed at Dilmaya Homestay & were in love with the beauty & simplicity of this place. The food was very homely & delicious. Homestay is run by Mr. Gopal Pradhan who got tourism to Zuluk & nearby villages. This is the best part we love about Silk Route that there are no big hotels on the entire route. There are only homestays. Though the amenities are basic but the hospitality is extra ordinary. Zuluk also has an army base, where the soldiers usually stay for acclimatization before proceeding to higher altitudes.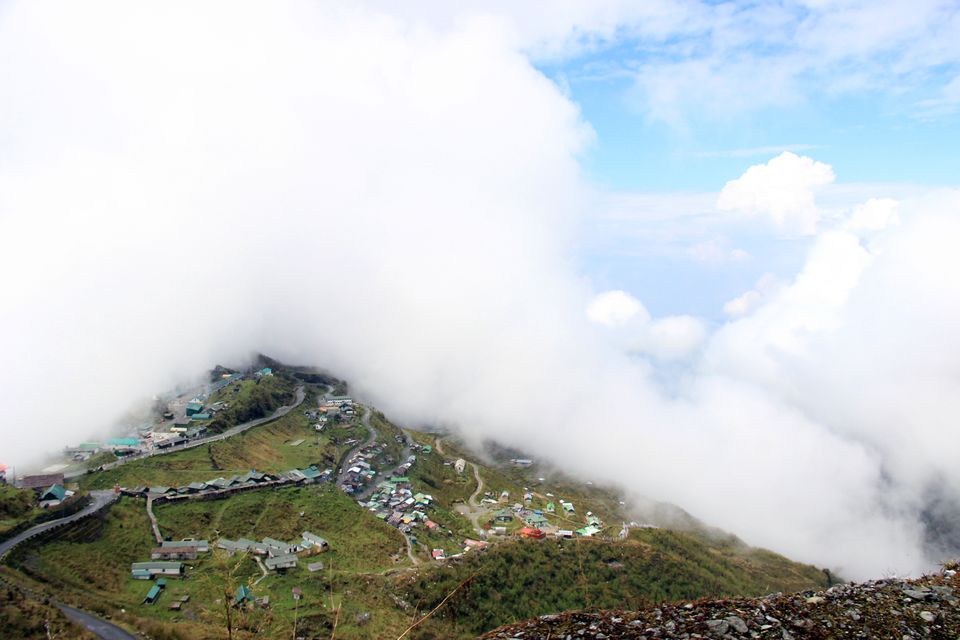 Day 3, we proceeded upwards from Zuluk to Kupup village via the famous zigzag roads, which are the main attraction of Zuluk. On the way is Thambi view point in Lungthung (11500 ft), that offers one of the best views of Eastern Himalayas with Mt. Kanchenjungha on one side and the winding roads of Zuluk on the other.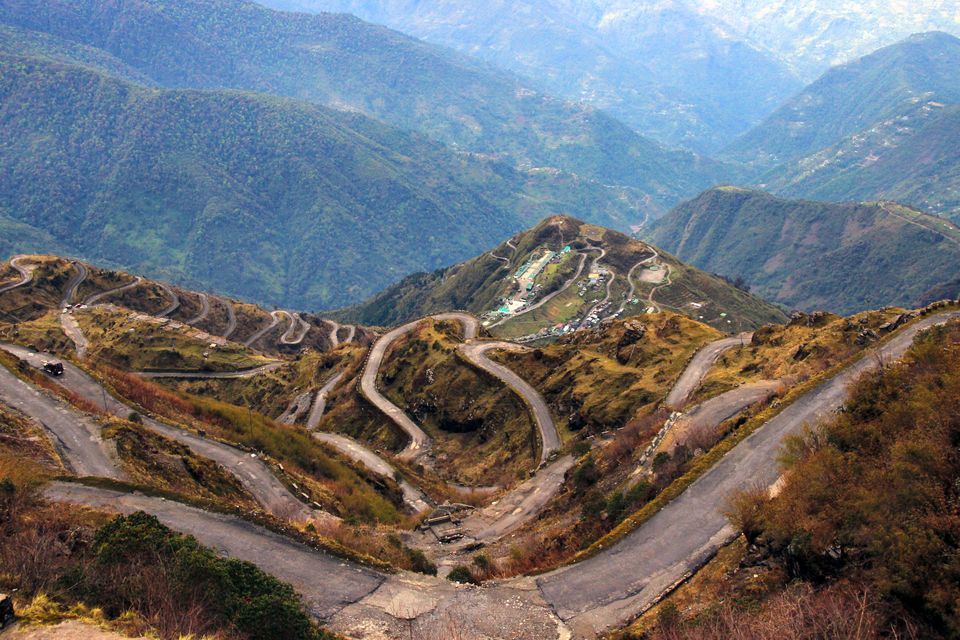 One of the most scenic places on Silk Route is Gnathang Valley (13,500 ft) which was covered in snow & looked like a paradise.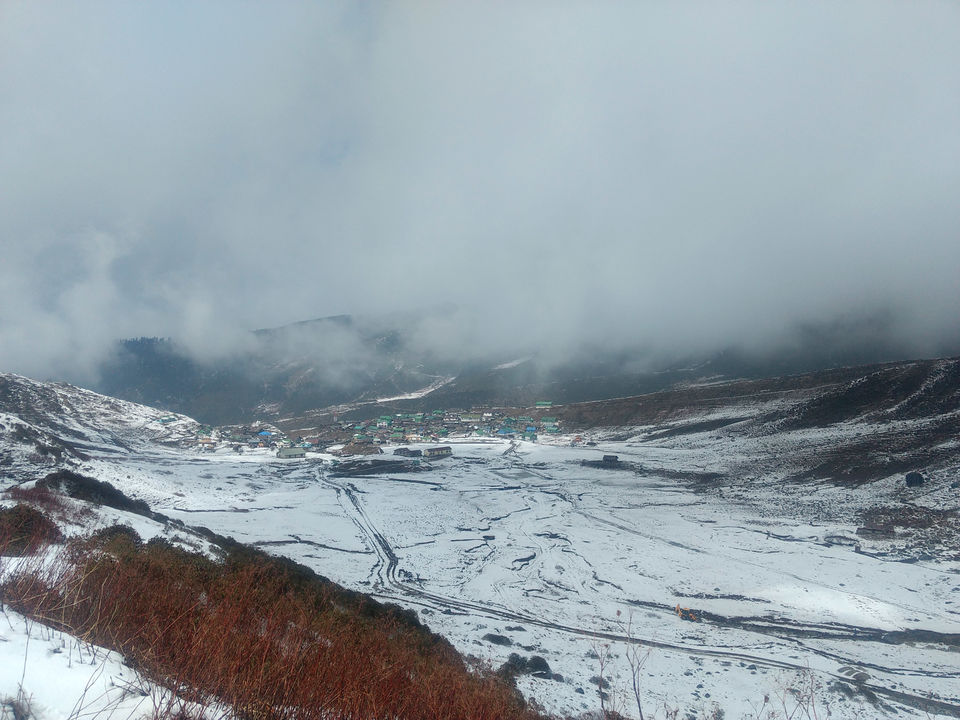 On the way ahead is Harbhajan Singh Baba Mandir, Tukla Valley & the beautiful Kupup lake. We reached Kupup village, where you can shop for some Chinese goods. The road further takes you up until Nathula pass, the Indo-China border. You require special permission to visit the border.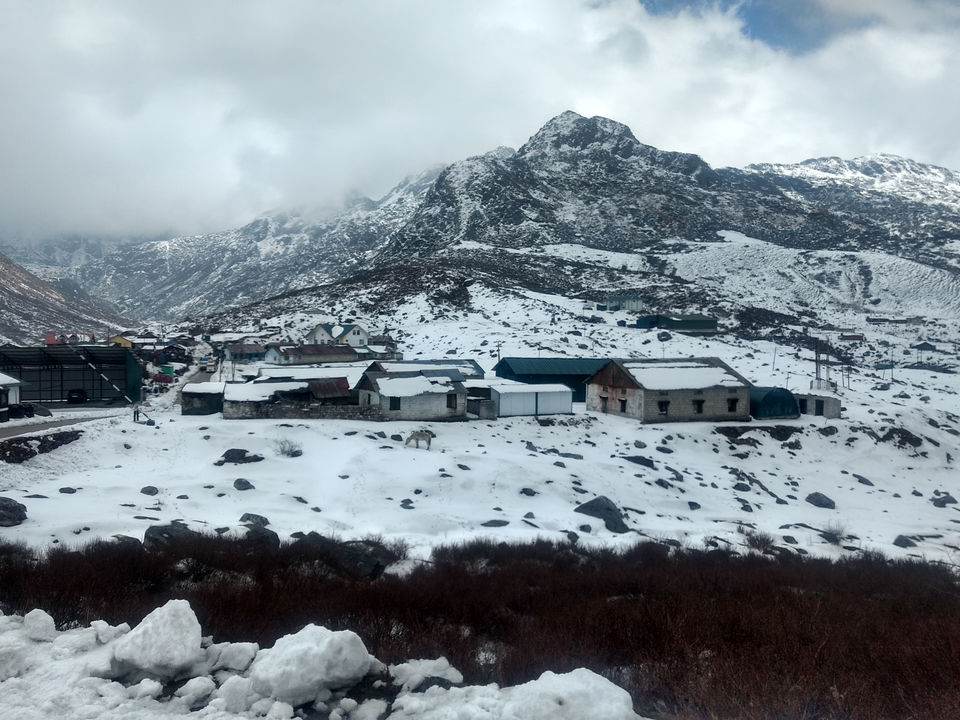 We were back to Zuluk for night stay. Next day was to say goodbye to Sikkim & proceed to another beautiful state of Meghalaya, which means "the abode of clouds".
Day 4, Early morning we started for Darjeeling. After a 4 hours drive from Zuluk, we reached Darjeeling. Went for a toy train ride, saw tea gardens & did some shopping. Evening was a leisure time for enjoying some Darjeeling tea at Glenary's cafe looking at the sunset. Overnight stay at Darjeeling.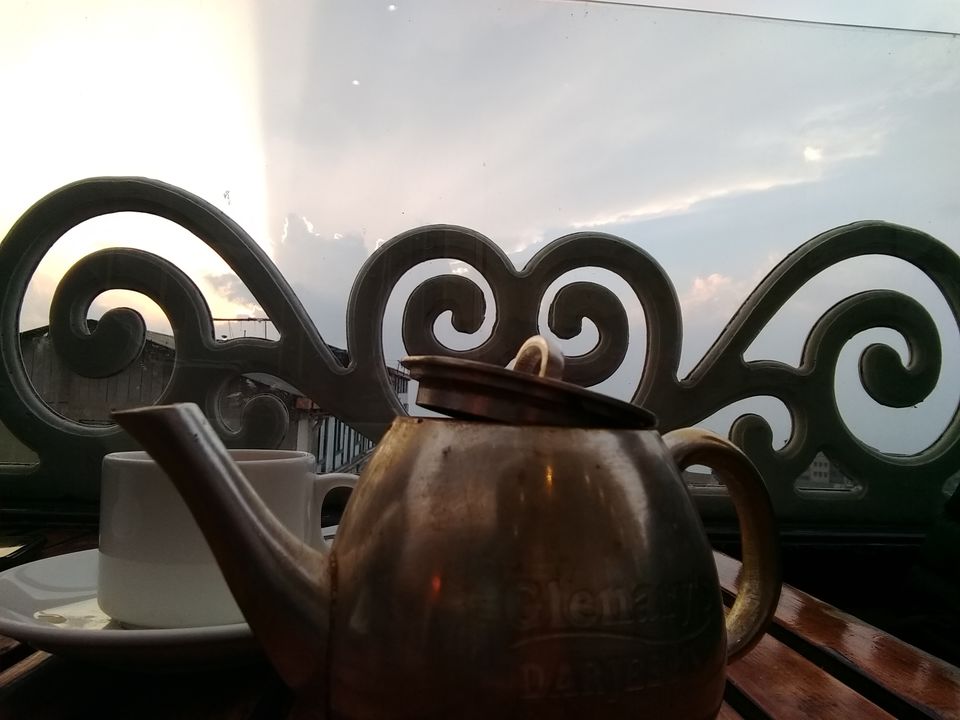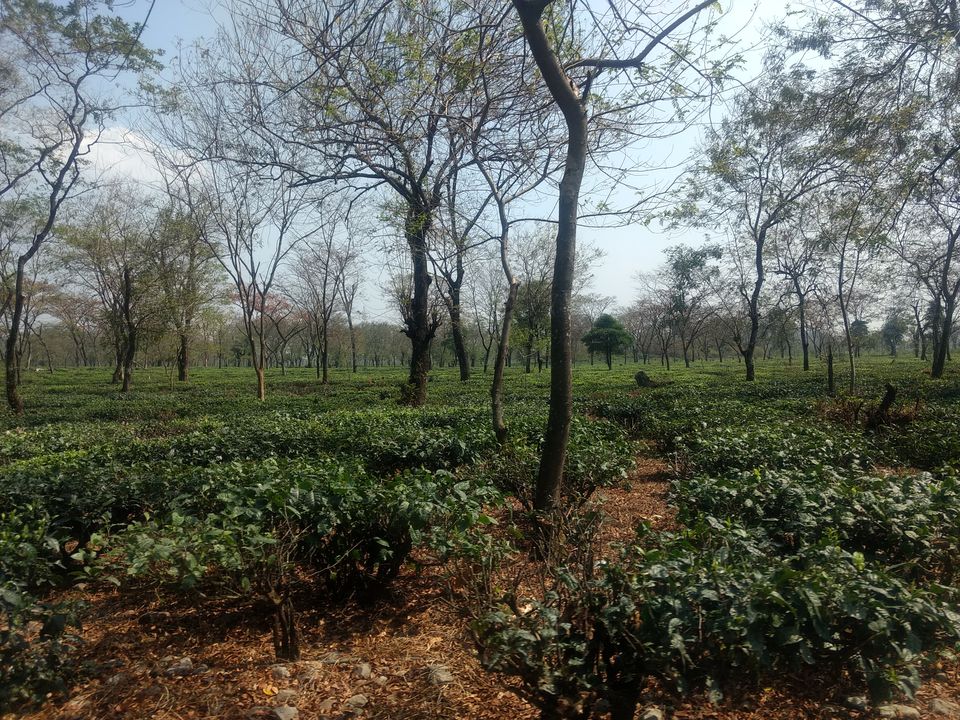 Day 5, Morning we proceeded to Bagdogra airport for a flight to Guwahati. After a 2 & half hour drive from Guwahati airport we reached Shillong for a night stay.
Day 6. Our first destination in Meghalaya was Dawki, last village on India-Bangladesh Border. After a 3 & half hours' drive from Shillong, we reached Dawki & were amazed to see the crystal clear green waters of the Umngot river. There's a virtual border between India & Bangladesh at the banks of the river. Small boats are available to take you around on the river & clear waters gives it an illusion of floating in the air. It's a beautiful view.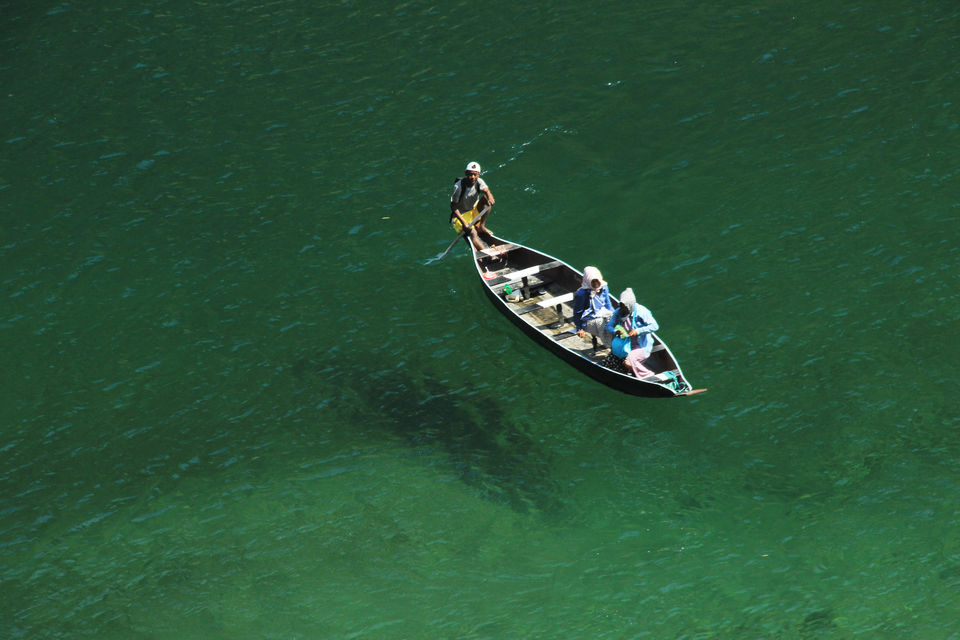 One hour drive from Dawki is Mawlynnong village which is Asia's cleanest village & referred to as "God's own garden". A small trek will take you to a living root bridge in neighboring village.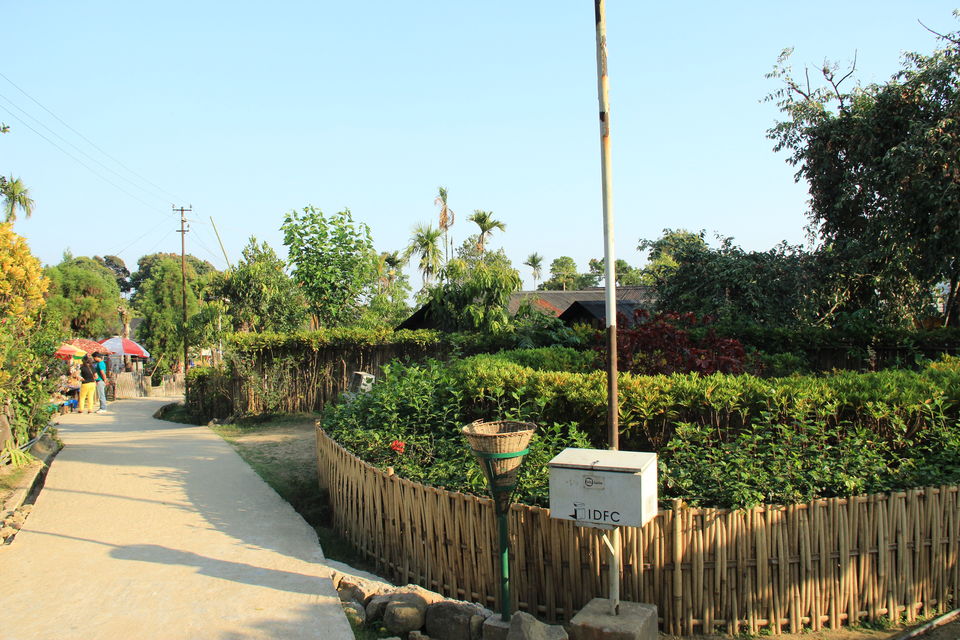 After a hectic day we reached our resort in Cherrapunjee. We received a warm welcome by the all women staff of Cherrapunjee Holiday Resort.
Next day was the much awaited Double Decker Living root bridge trek. We started the trek from Tyrna village with our guide named Wallam to reach Nongriat village where the double decker bridge is located. The descent was fairly simple walking down cemented stairs through the forest. In 1 & half hours, after descending around 3000 steps, crossing 2 hanging bridges across turquoise blue streams along with the sounds of the jungle we finally reached our destination. The crystal clear green water below the bridge with loads of fishes seemed like an aquarium.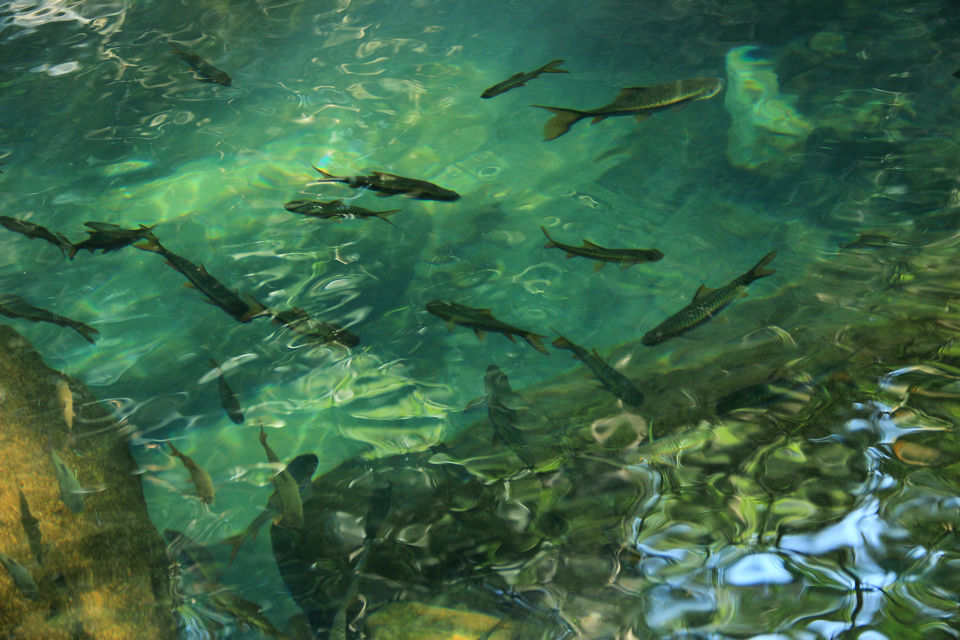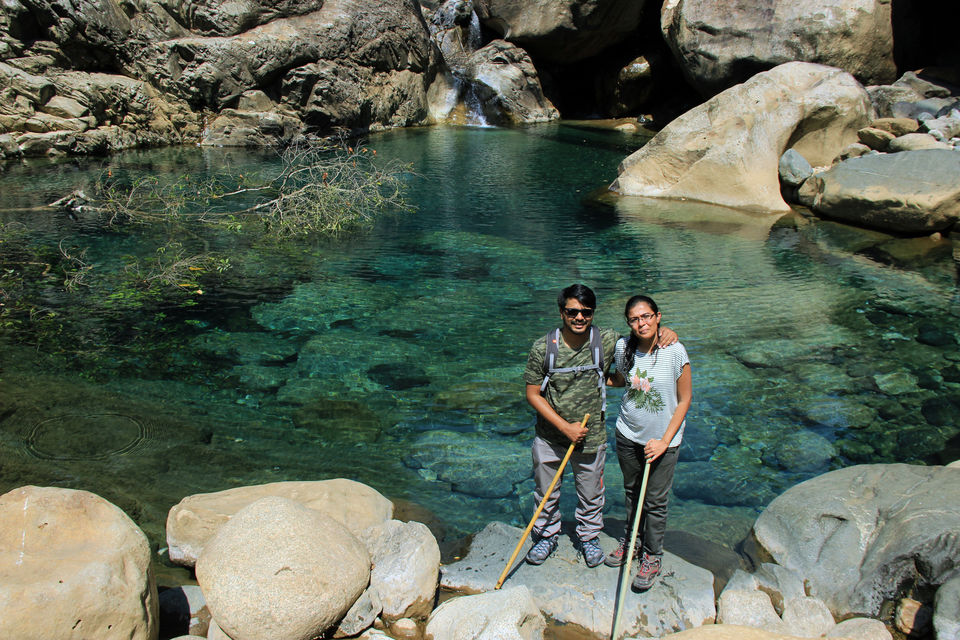 Living root bridges are found only in Meghalaya. The stem roots of a species of Indian Rubber Tree – botanical name Ficus Elastica – are trained over 20 to 25 years to form these living bridges to cross fast flowing rivers & streams. It was really mesmerizing to see man & nature coming together to create these bio-engineering wonders.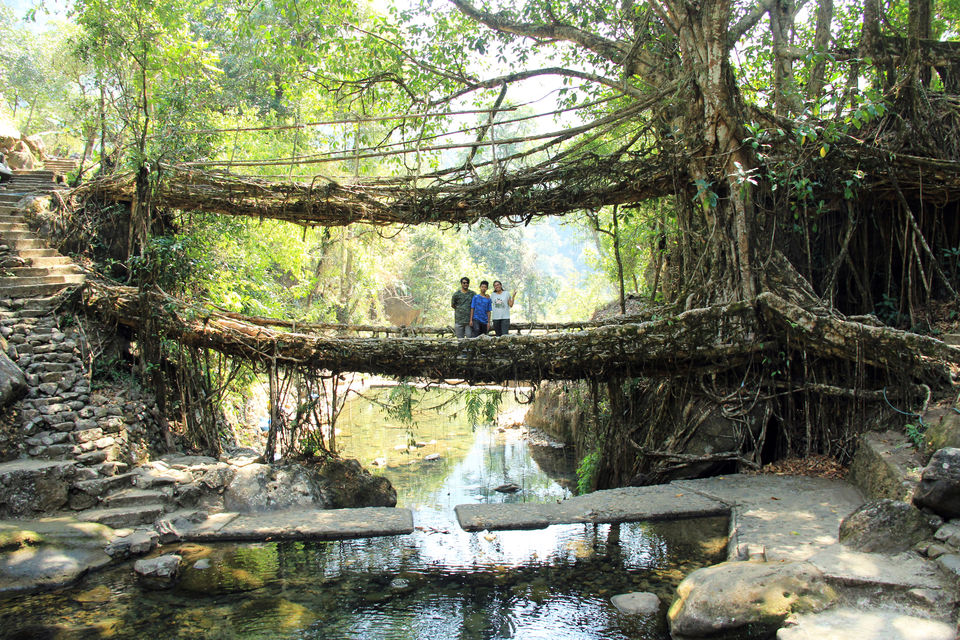 The upward climb was a bit of a challenge since the stairs appeared to be never ending. But it was totally worth the effort. We reached back the resort by afternoon & rested for the other half of the day. We had a relaxed cultural evening with traditional khasi songs & dance presented by the resort staff.
Day 8. "Khublei Meghalaya" (Thank You in Khasi language) for this amazing experience. We drove back to Guwahati for a nigh stay.
Day 9. With souvenirs, pictures & memories, it was time to bid goodbye to the beautiful northeast.