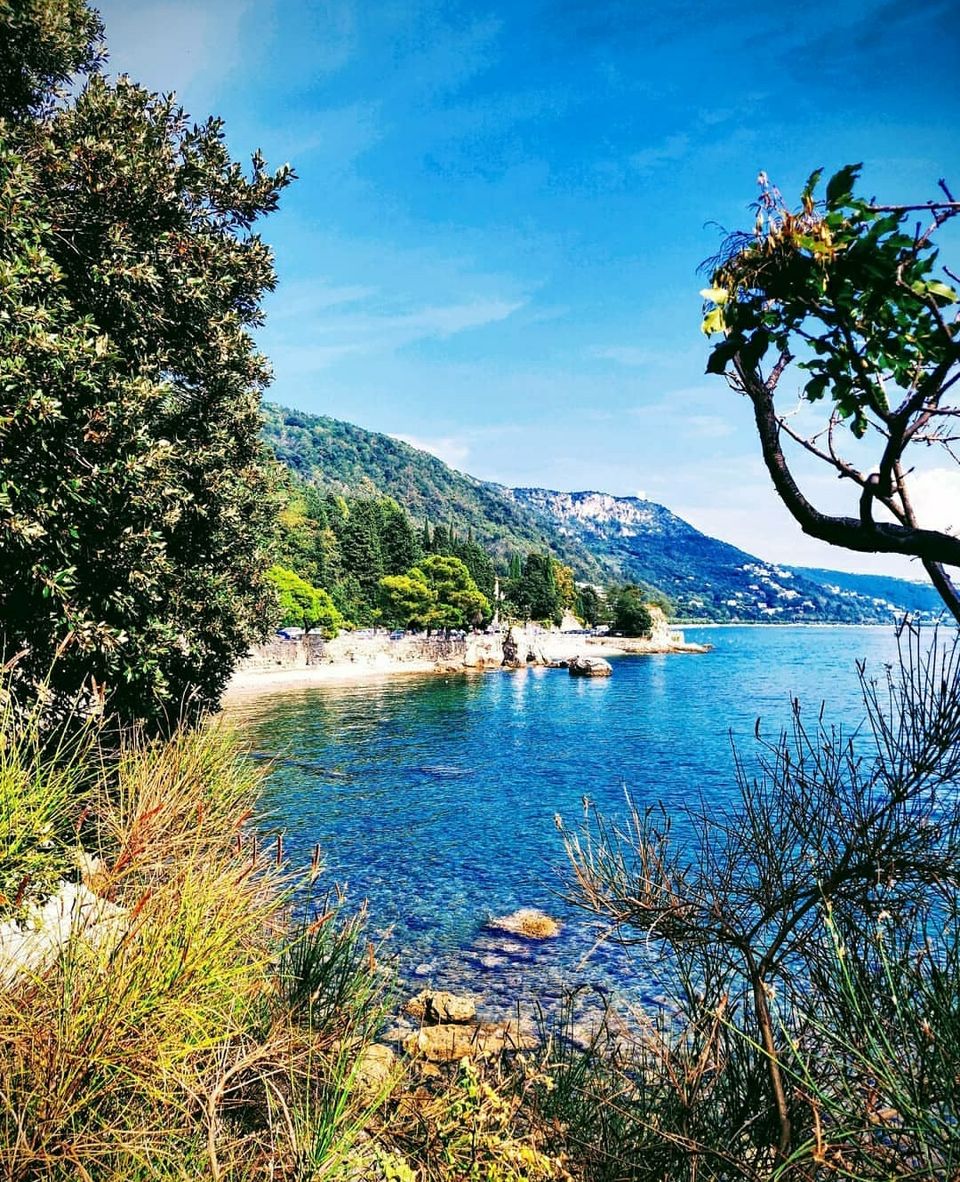 We spent a day at Trieste (Northeast Italy) and it was like a Magic. Even though it is under Venezia, you can see Austrian architecture ( until the 1950s, it was under Austria and later it came under Italy). There is a lot of history behind the place, but I would like to get into the beautiful view the city offers.
We got to know about this place when we were in a place called Udine. We had gone there for work, our counterparts forced us to take a break for a day to spend one day at Trieste. It was almost 2 hours from Udine, we boarded an early morning train from there. The view from the window seat on the right side  is just AWESOME....
Since we wanted to spend only 24 hours there, we took Trieste Bus Tour with Audio - HopTour. We could see most of it in a day and could also click lot of pics in those places and also near the water front too.
Do see this place before it becomes more commercial and crowded like the Venice. Don't miss it. Please find below the pics of places I visited. I didn't want to return back.
How to reach:
There are numerous buses and trains from Venice. We booked our train tickets from Trenitalia.
About:
Trieste is the capital city of the Friuli Venezia Giulia region in northeast Italy. A port city, it occupies a thin strip of land between the Adriatic coast and Slovenia's border on the limestone-dominated Karst Plateau. Italian, Austro-Hungarian and Slovenian influences are all evident in its layout, which encompasses a medieval old city and a neoclassical Austrian quarter. (Courtesy: Wikipedia)