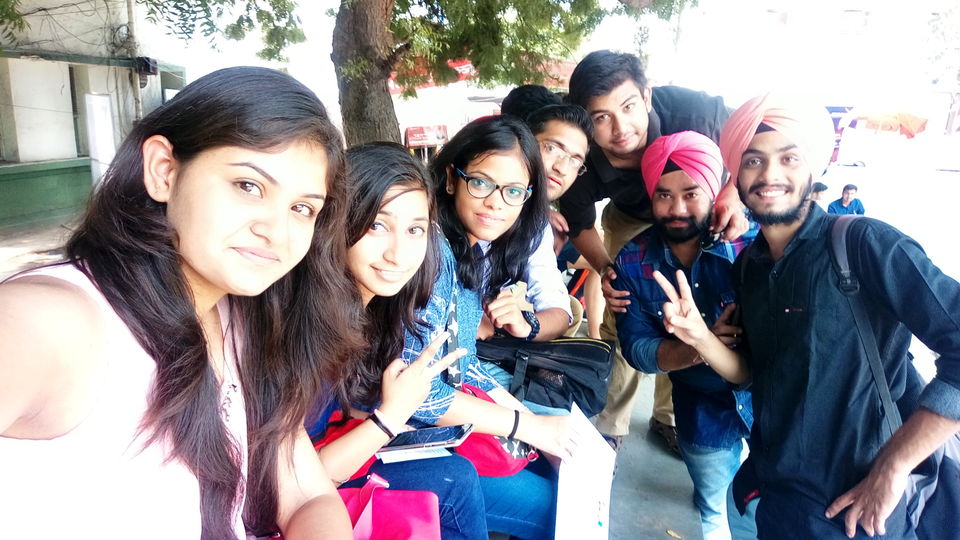 I guess so far , our 4th and probably the last day - was the most adventurous and most enthrilling one , Full of all the nautankis and some *top secrets*.
So let's get along,
AIIMS
There were no events at AIIMS that day. So we decided why not have an experience of ice skating.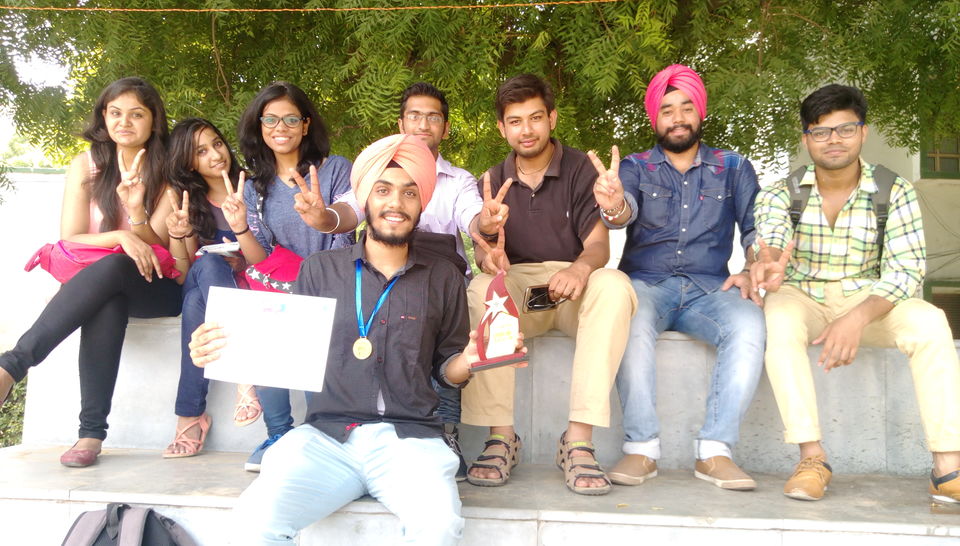 Gurgaon
Firstly going from one end of metro line to other is quiet a hectic procedure.Changing Metro lines again and again was cumbersome. But with a squad who doesn't even stop to click pics within metro also - flew the time.
Metro Station To Ambience
You can hire cabs , taxis or autos. But the best option available is buses from Ambience mall itself ,which will take you free of cost.
Ambience
Largest mall of Gurgaon (covering an area of 2,000,000 square feet).
It is a one place destination for every kind of person - be it a shopping freak or a eating or a adventure freak person.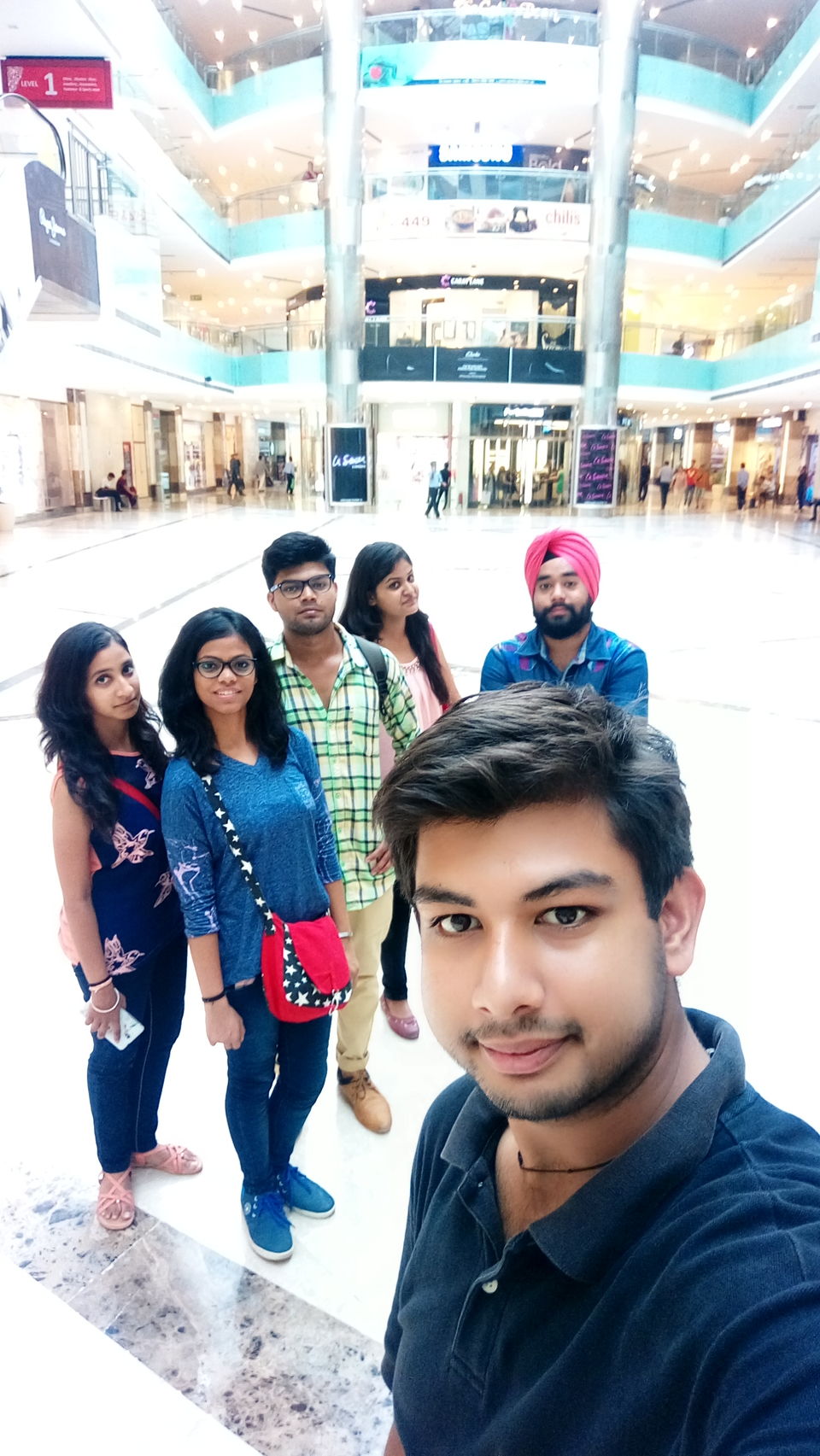 From Zara to Life styles to Rado to every single brand you know , is available here. Get on to the second floor for some regional food at the Food Court or McD's or KFC.
Ice skating
Ticket per person :- 500 rs. per person
Advice :- Make sure to carry knee length socks with you.
Best Part Of Ambience and something which one should at least try once.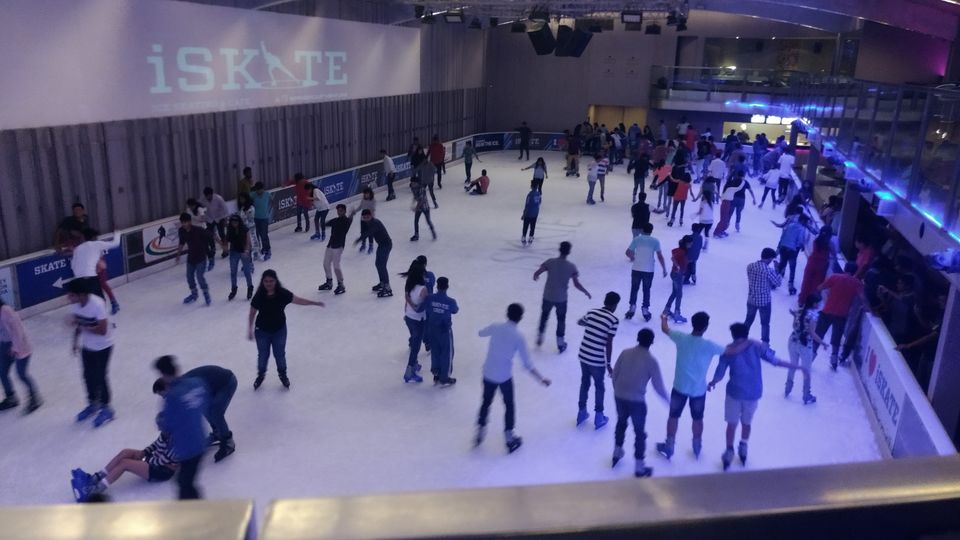 Actually it was the first time I was doing skating. So, quiet a thrilling experience. Get your tickets and board on to the skating area.
Select some perfect pair of skates which fit you well and listen to all their instructions( if you don't want to have a great fall :-P ,believe me , Greater than Humpty also )
What else, just enjoy and have fun.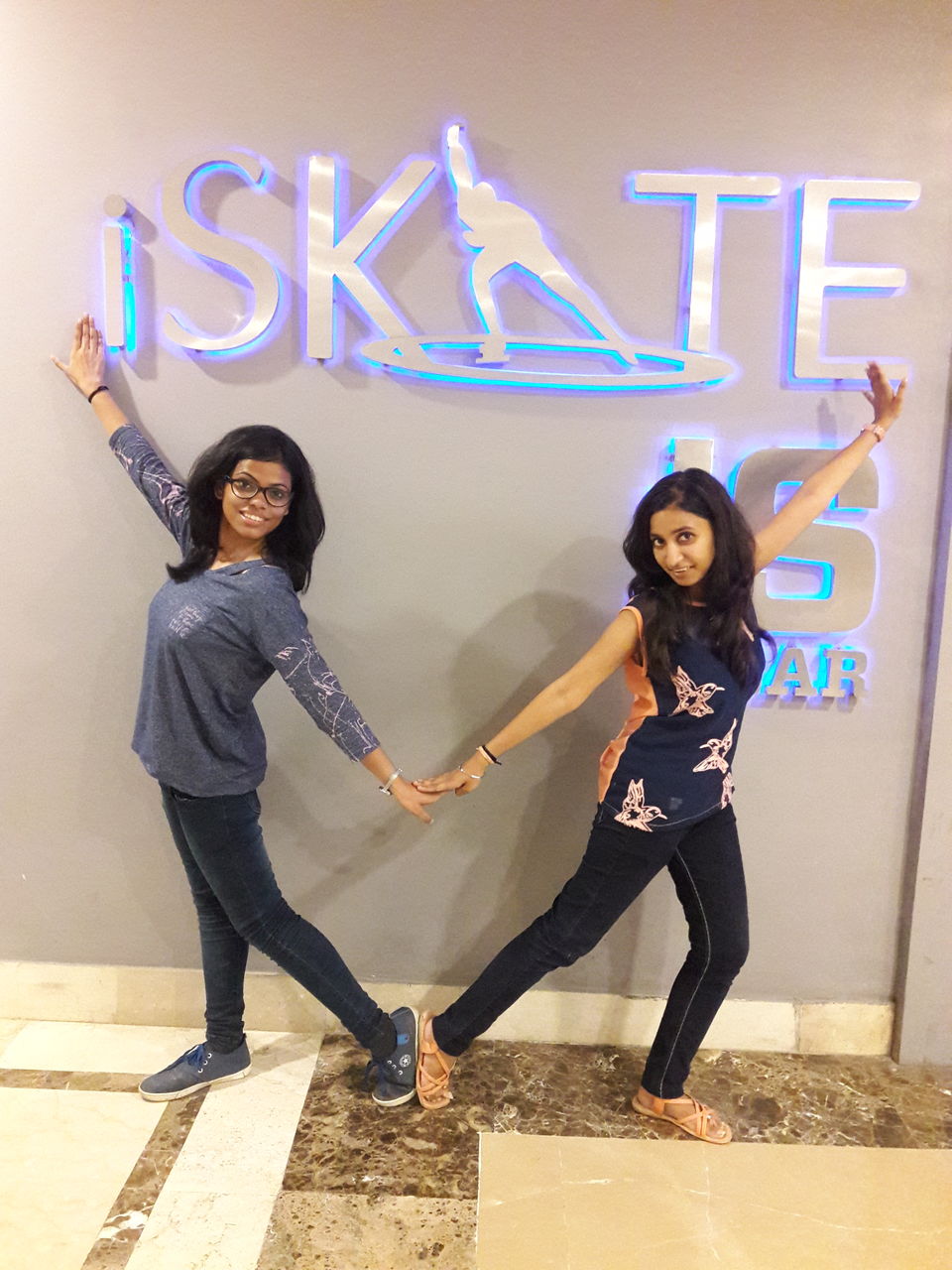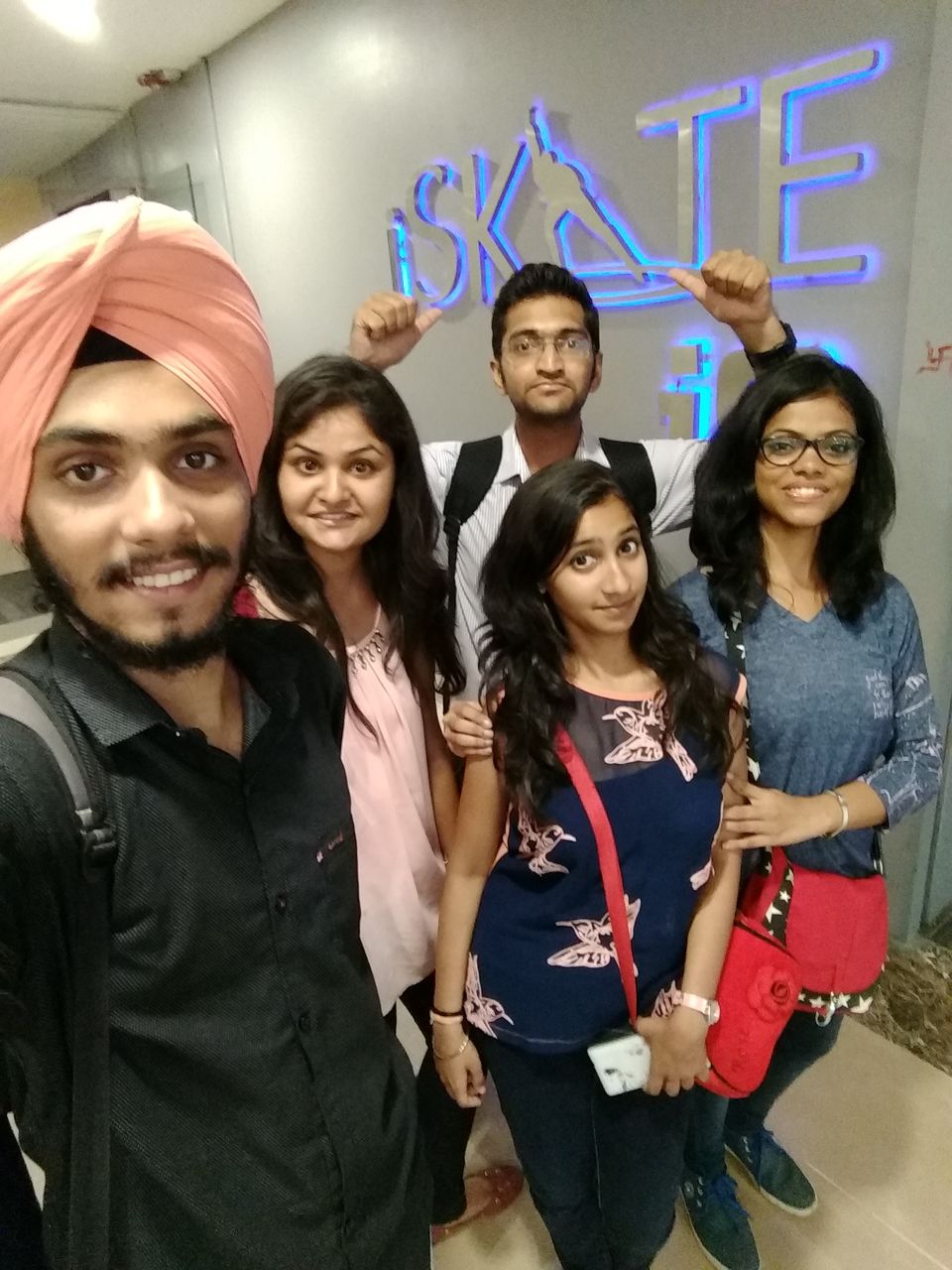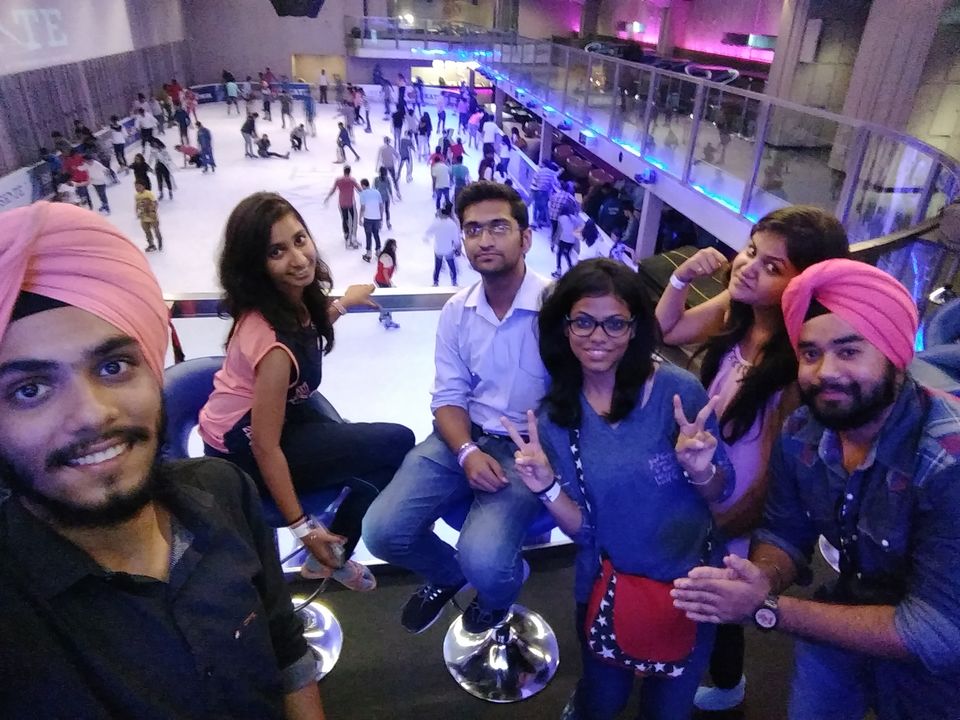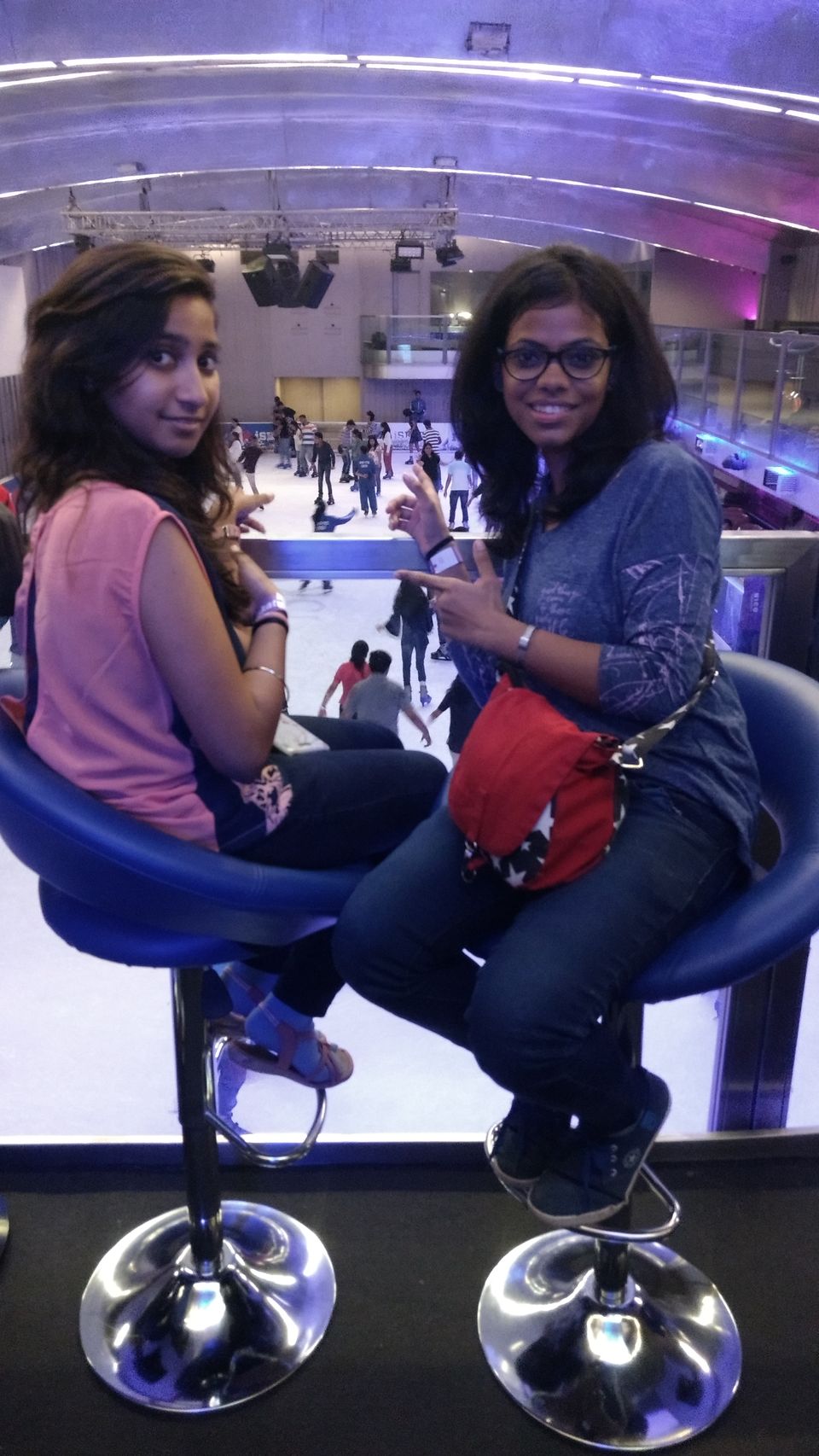 Play Zone
Enjoy Bowling, Billiards and other games. A perfect time pass , if you get bored of Ambience. But for us we had quiet a great time here.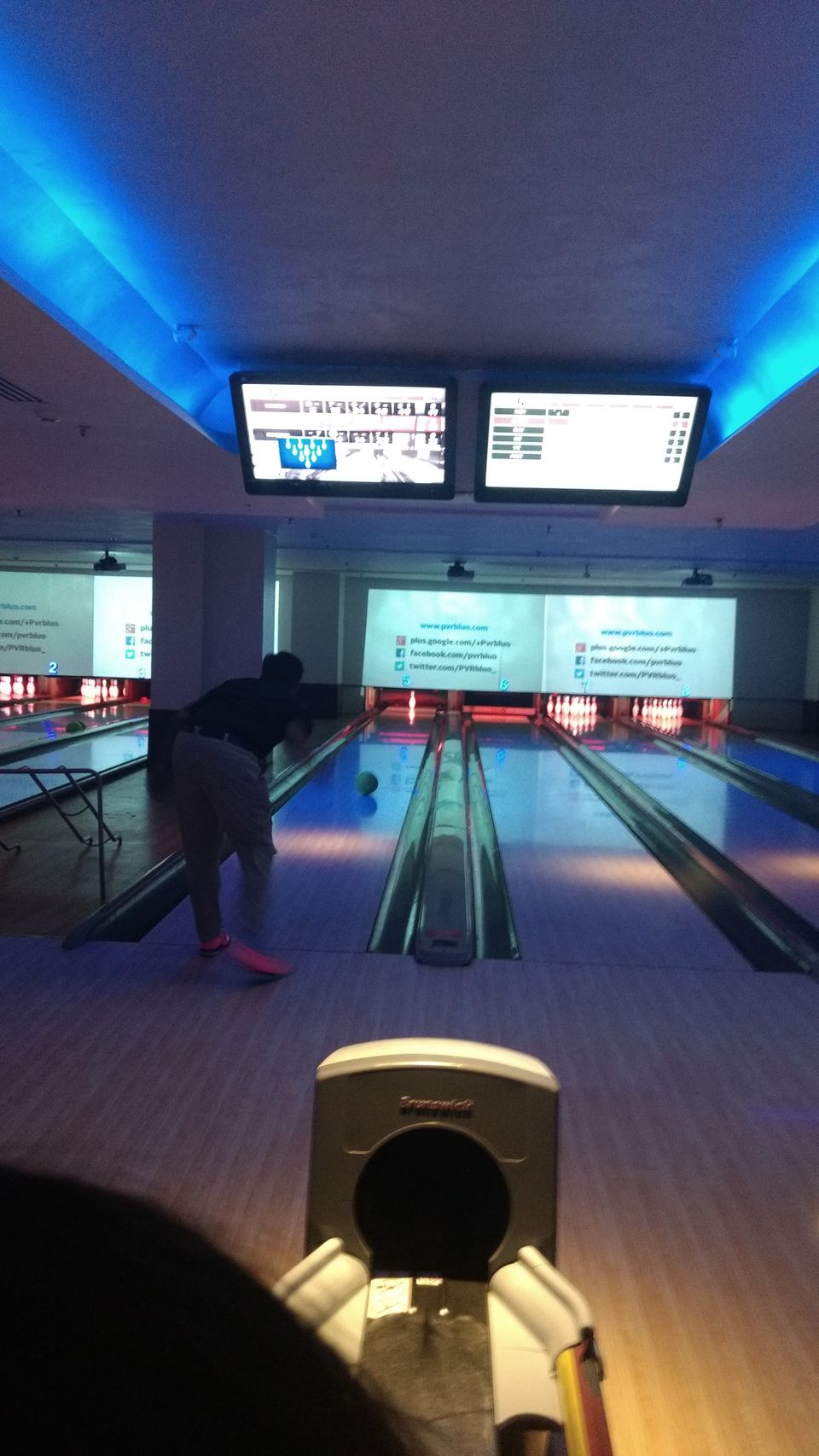 Take only Memories,
Leave only footprints..
And in our case only Secrets are Carried along... :-P
AIIMS
Our last day at Aiims, roam there and get all your vibes of pulse and enjoy the local bands there.