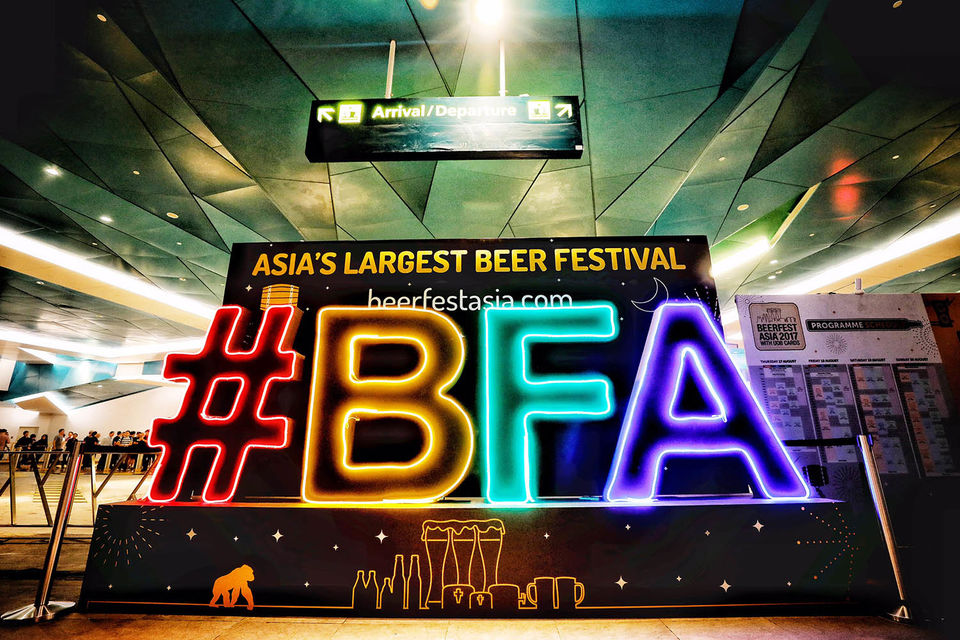 The yearly pilgrimage for beer lovers is around the corner and the offerings this year are already driving people crazy. Beer lovers from across the globe will come together to enjoy four days of unlimited madness, fun and enjoyment.
What Is It?
Beerfest Asia is the largest beer festival in Southeast Asia. The idea behind Beerfest is to get people to indulge in the experimentation process of finding and enjoying beers. Besides lots of beer, it also offers entertainment, activities and wonderful interactions.
What To Expect?
Beerfest Asia 2018 will offer the widest range of local and international beers, new launches as well as all-time award winners. This year, Beerfest Asia is celebrating its 10th year anniversary, so they have upgraded everything from the venue to over 600 beers and entertainment!
On Sunday, Beerfest Asia will transform into a family carnival. Inflatables and games stalls will make sure to engage adults as well as children and pets. Also, there will be a Drink Drank Run where you will be offered a booze at every recharge stations. Whether you win the race or not, the race will surely win your heart. Beer Workshops and Comedy sessions will leave you in splits.
10 breweries around the world will create 10 limited edition Beerfest Asia Birthday Beers exclusive to the festival. Also, their upgraded solid entertainment line-up will have tribute bands, local live bands, as well as a DJ.
Where Is It?
The Meadow, Gardens By The Bay, Singapore
Why Should I Go?
Because 600 beers are calling out to you. Besides, you will get to participate in several boozy activities such as beer run, beer yoga, beer workshops and much more. If your birthday falls during the event, you can also enjoy birthday beers! Moreover, you want some fun in life and here you get unlimited entertainment.
Date And Time
30 August 2018, Thu: 6pm to 12am
31 August 2018, Fri: 4pm to 12am
1 September 2018, Sat: 3pm to 12am
2 September 2018, Sun: 2pm to 11pm
Cost
Advance pass: ₹1,003/S$20 on Thursday and Sunday, 1,254/S$25 on Friday and Saturday. The pass includes one welcome beer.
VIP pass: ₹5,520/S$110 on Thursday and Sunday, ₹7,527/S$150 on Friday and Saturday. You get free flowing beer for a day with this pass.
With Beerfest Asia there is so much to look forward to, so what are you waiting for? Grab your passes here. For more information visit the site. Before you sign off, have a look at this wonderful video and feel high already!