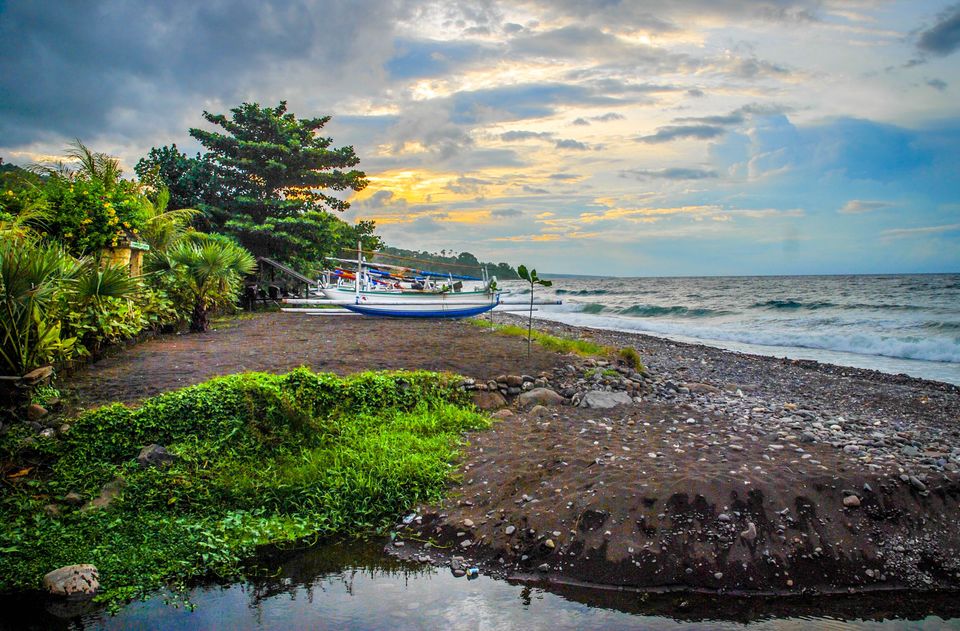 Beautiful and bountiful Bali!
What an escape to make. This country, famous for its mountains, beaches, ex-pats, and incredibly affordable accommodation, is hands down one of the places that you must visit before you die.
Here I will offer you a guide to the secret gems of the island along with the ins and outs of traveling in Bali from the perspective of a young traveler on a tight budget!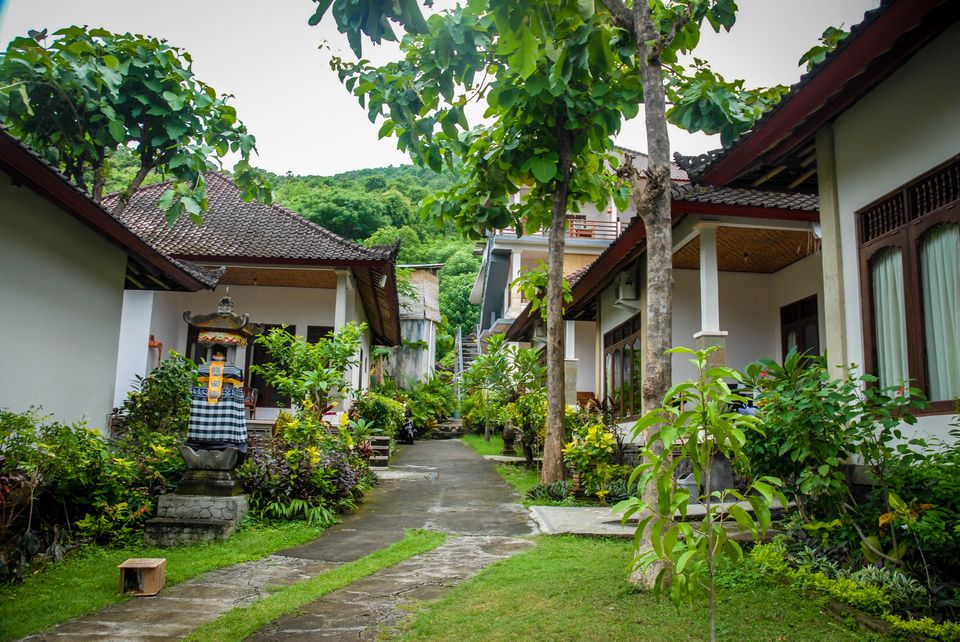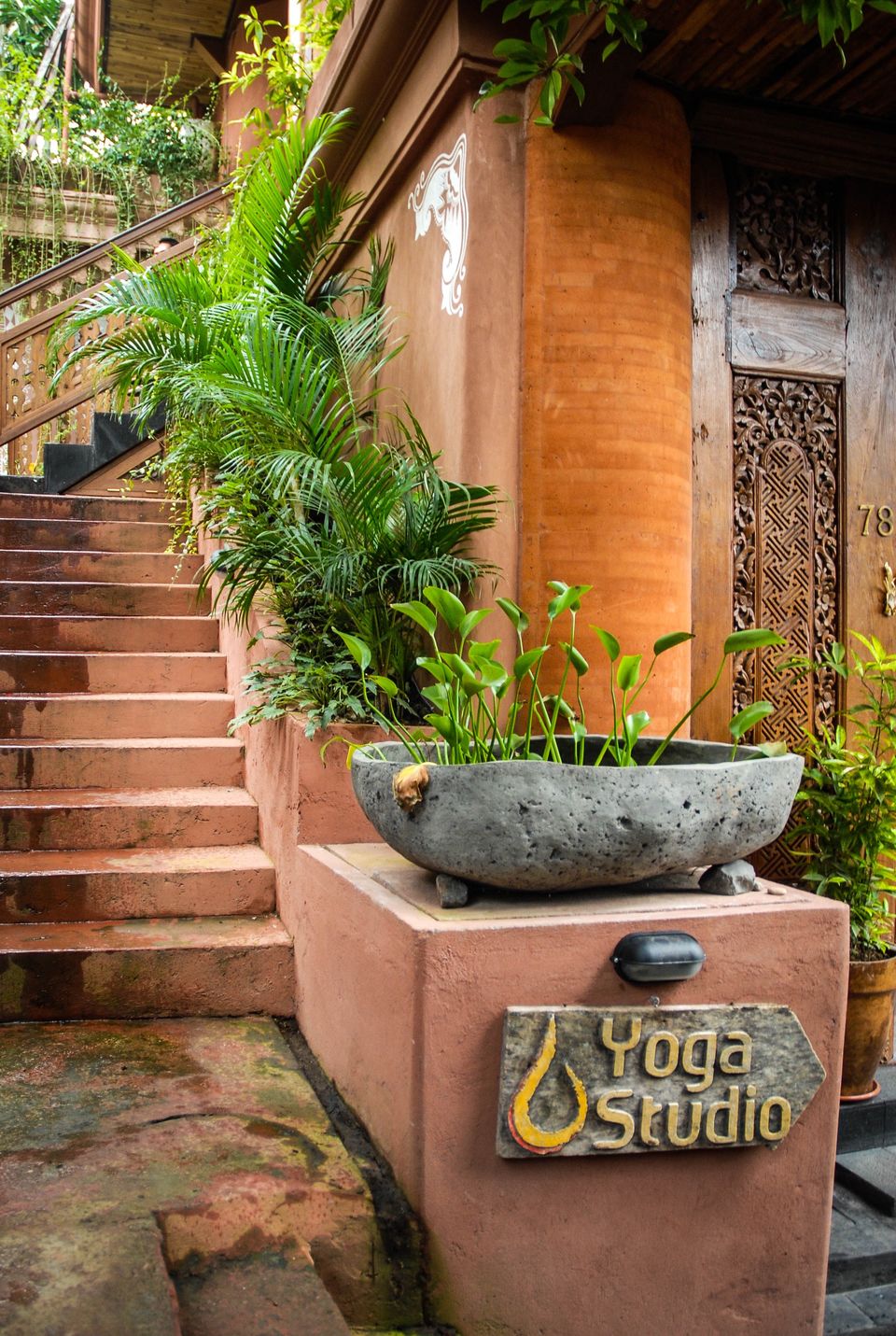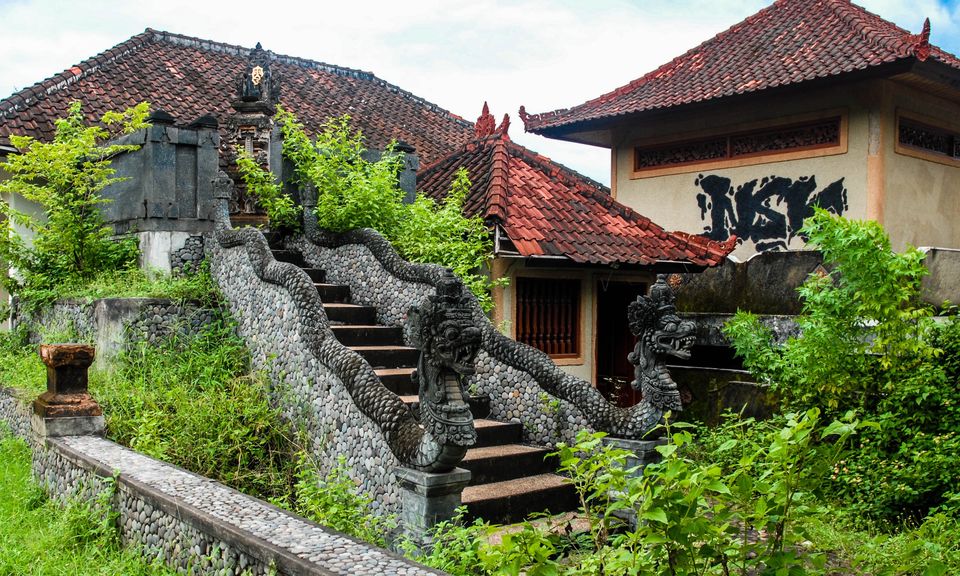 Costs: The Indonesian Rupiah
One of the best things about Bali (particularly for broke uni students and backpackers on a budget) is the exchange rate! The Indonesian rupiah is exactly 0.000075 of the US Dollar and 000071 of the Euro. Your money can take you far here in Bali. My friends and I rented a car for the week and slept in five of the most beautiful Balinese huts we have ever seen all for less than $200 a person.
How, you may ask?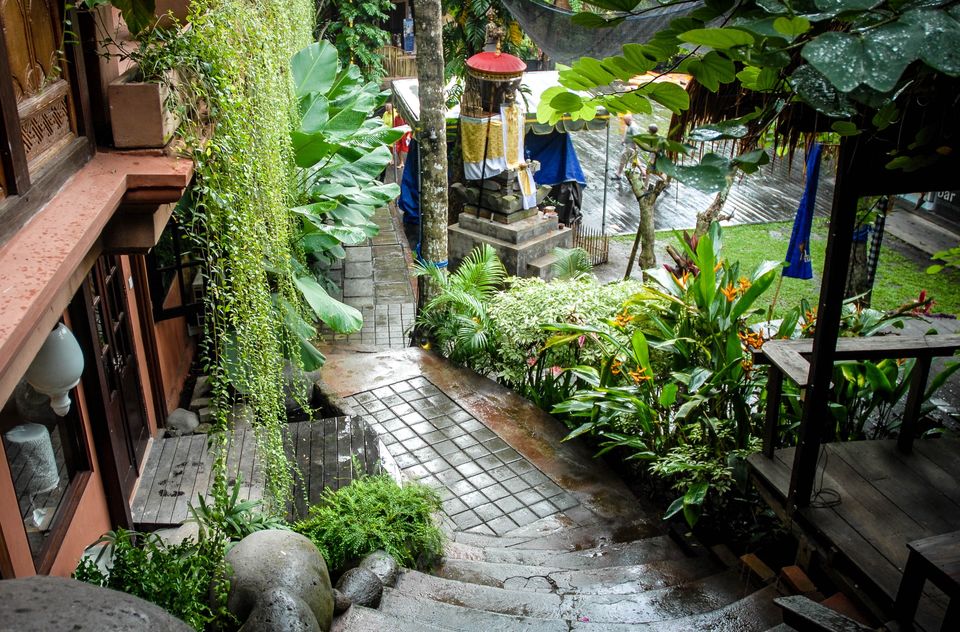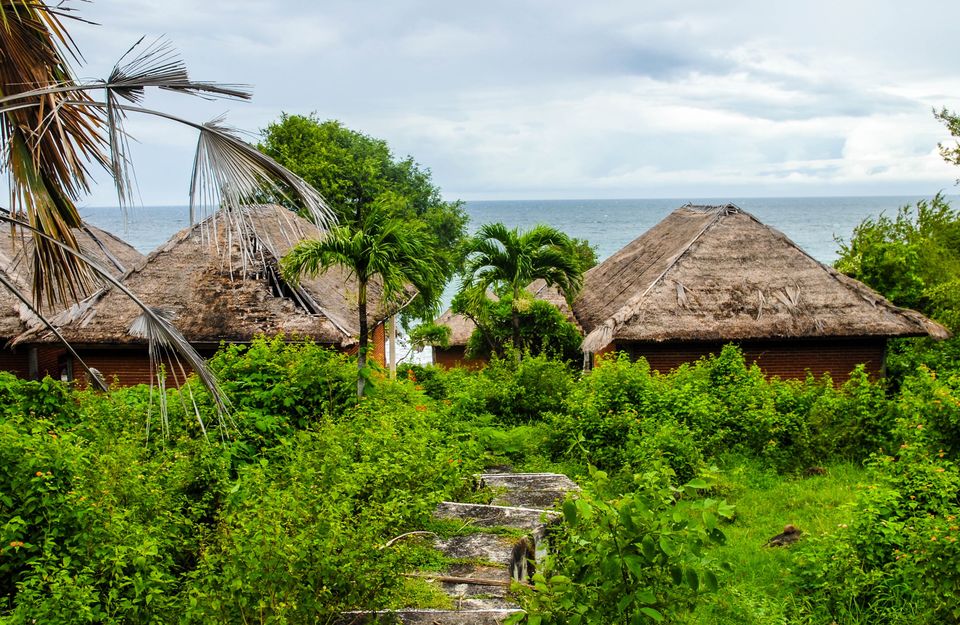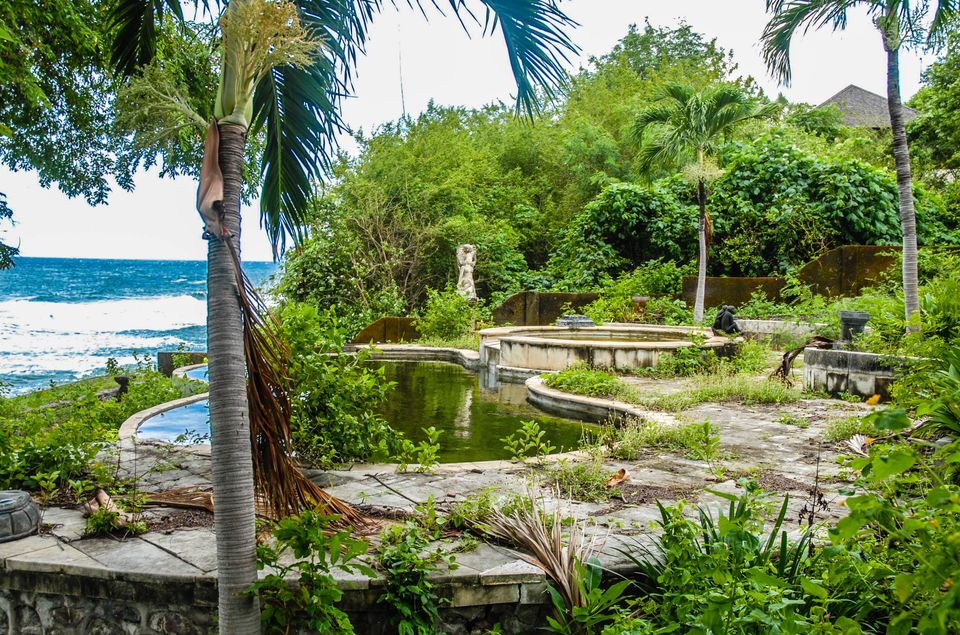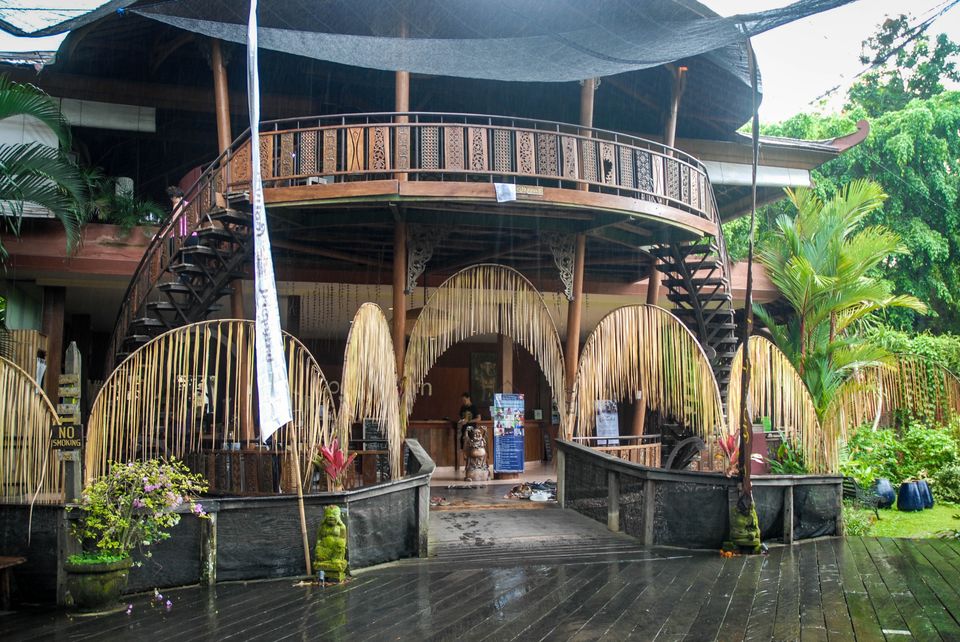 Accommodation:
Air BnB! We found the Air BnB hosts to be kind, accommodating, and completely reliable. Our homes for each night were beautiful. Wether nestled into the mountains or perched above the sea, we were definitely balling out on a budget. The average price was 20-45 USD per night (which we then split between three people). I highly recommend scouring through Air BnB to find your perfect Balinese Bungalow.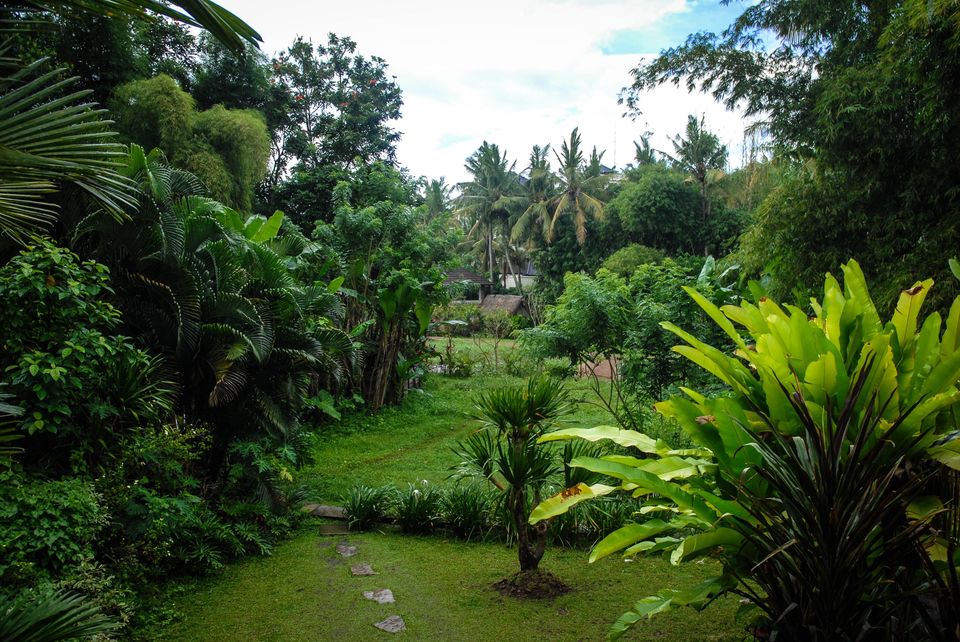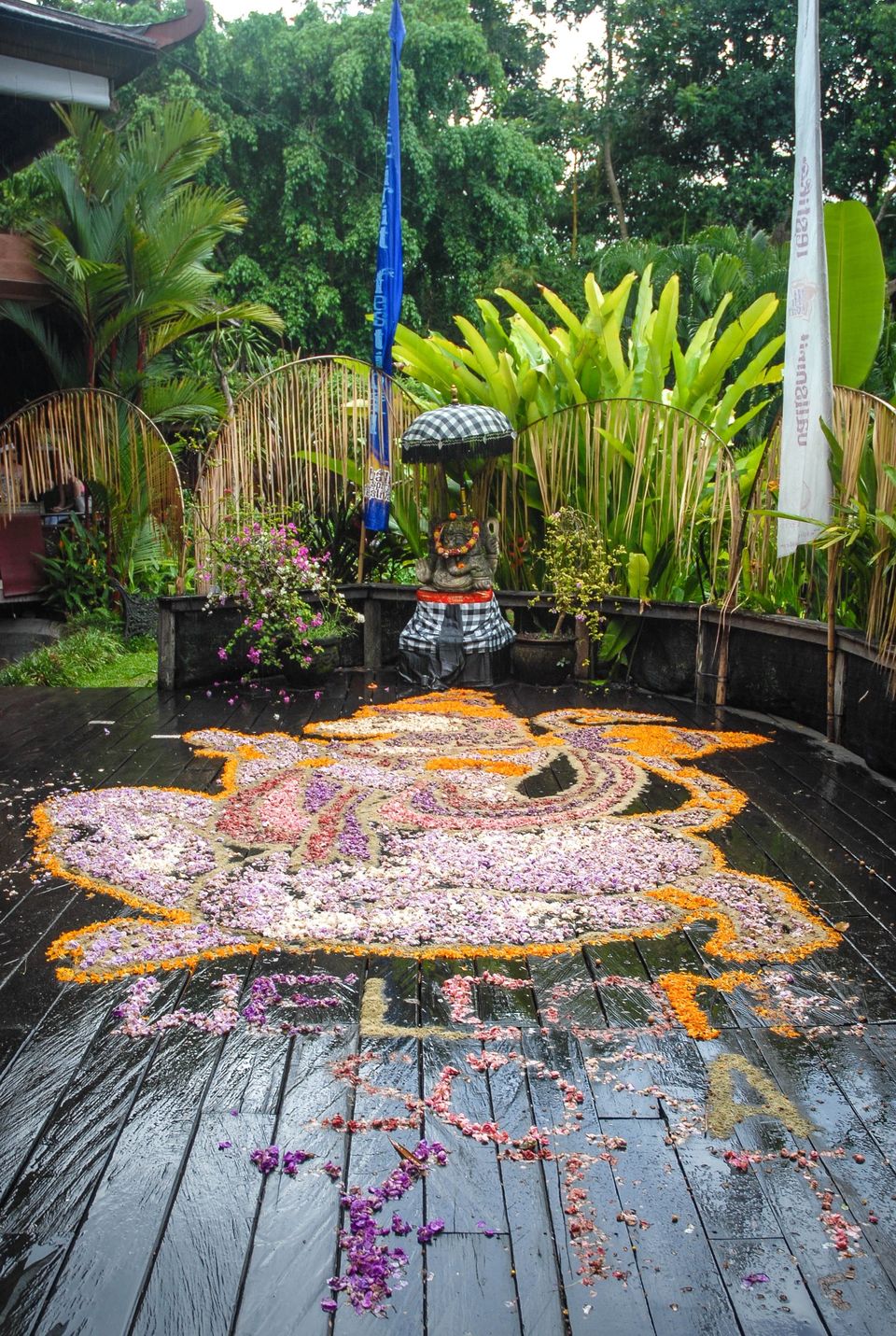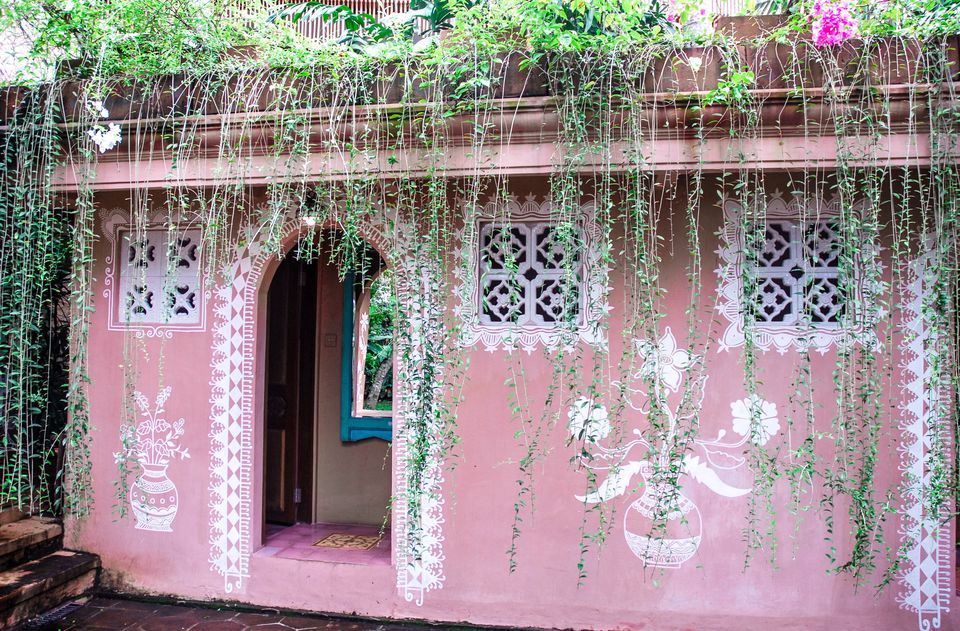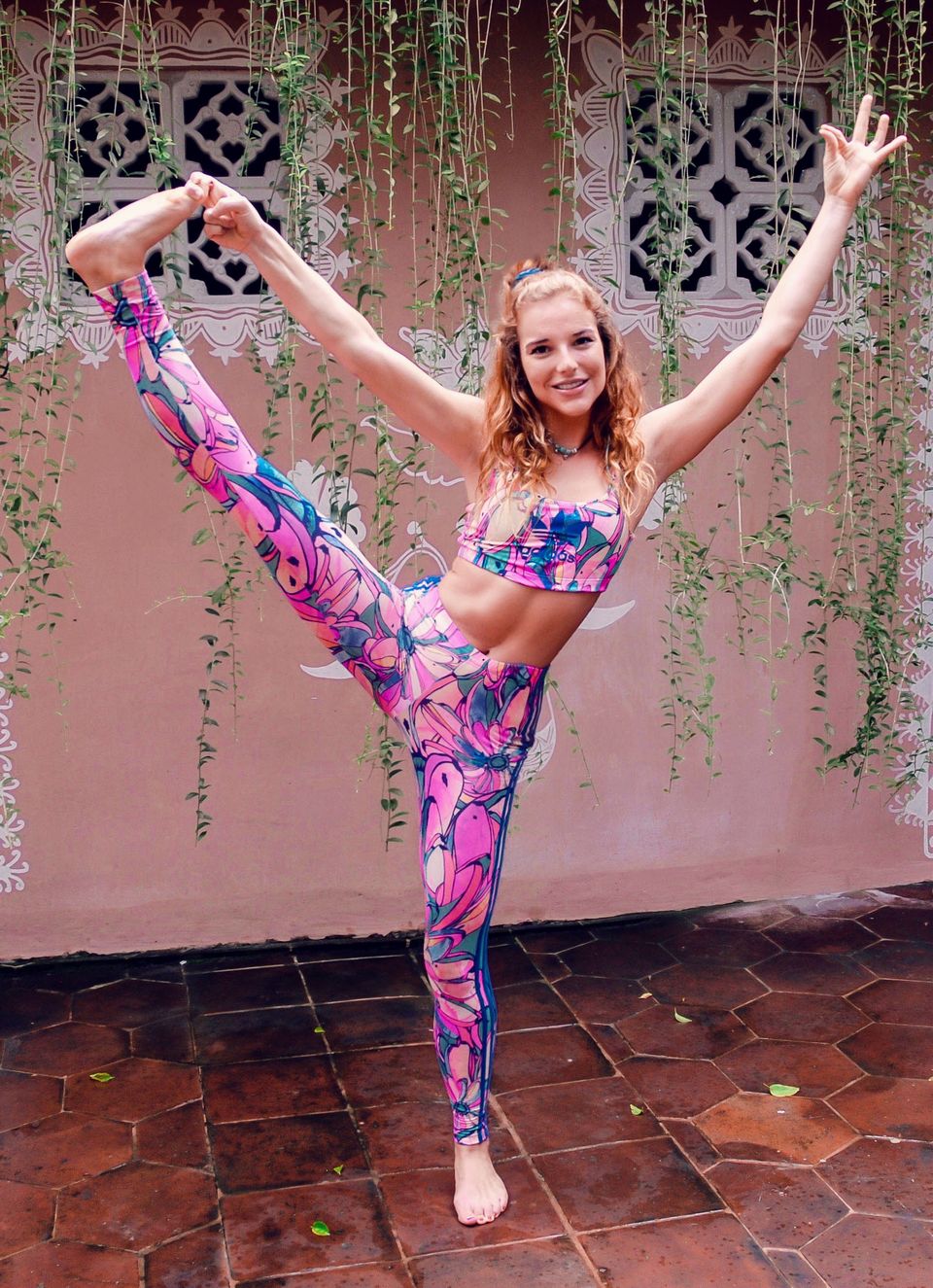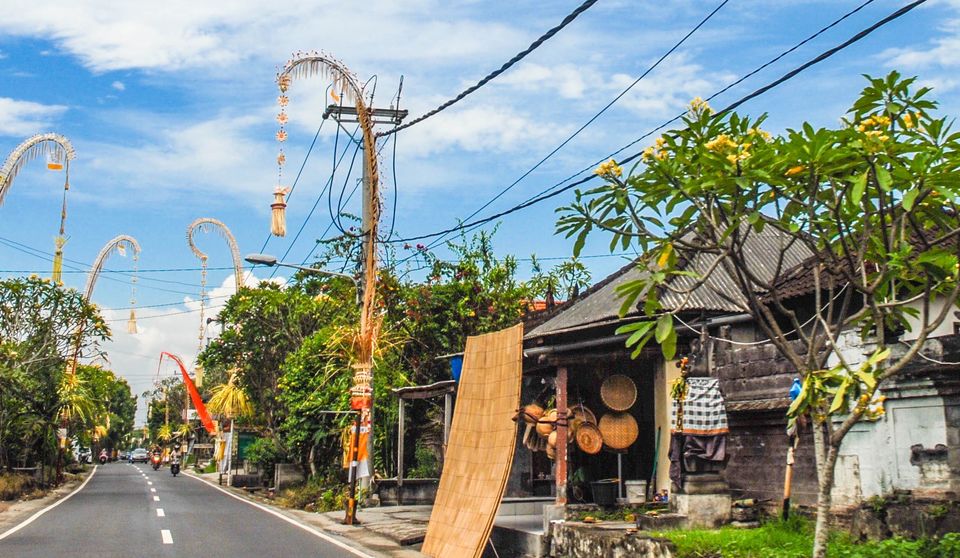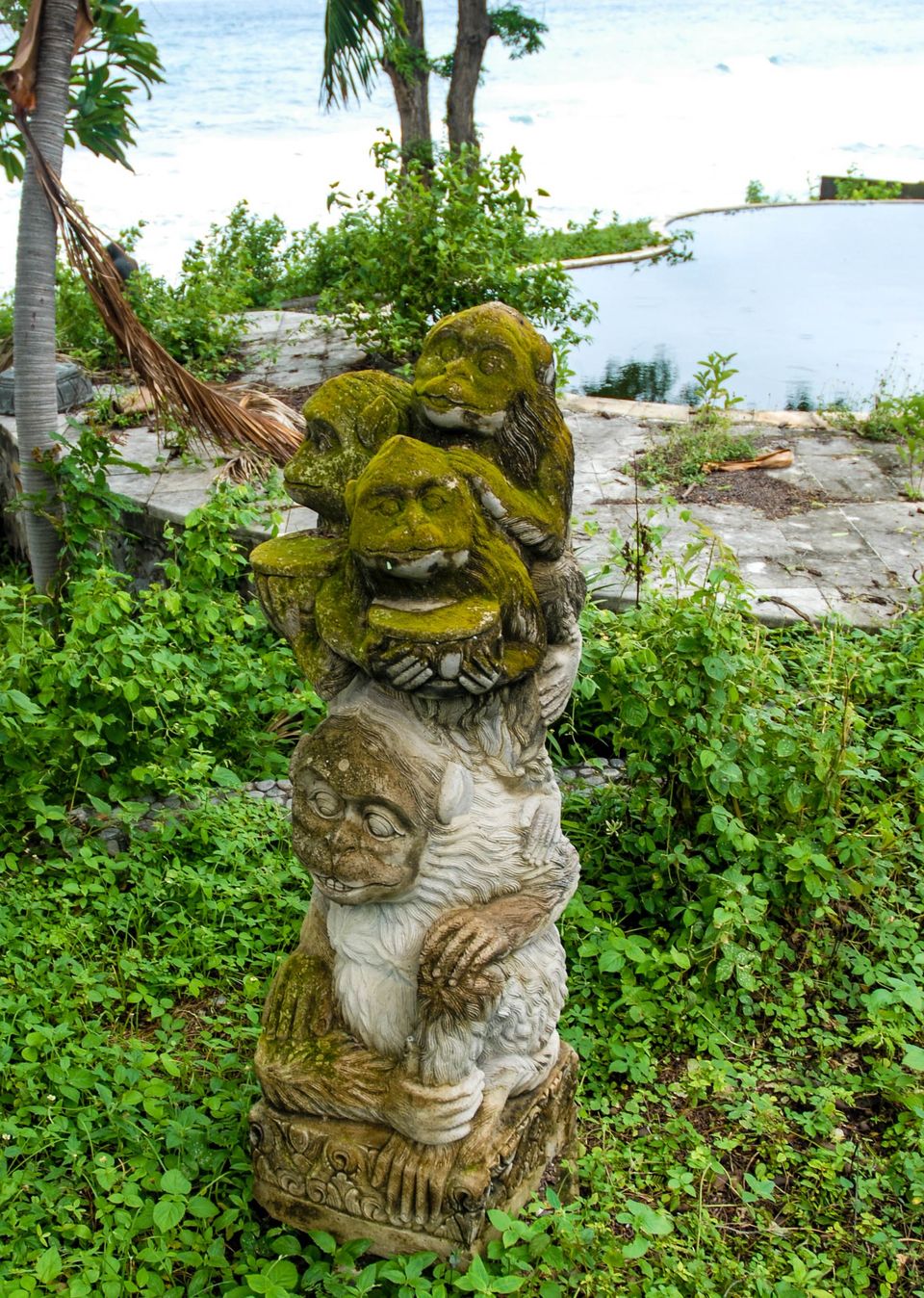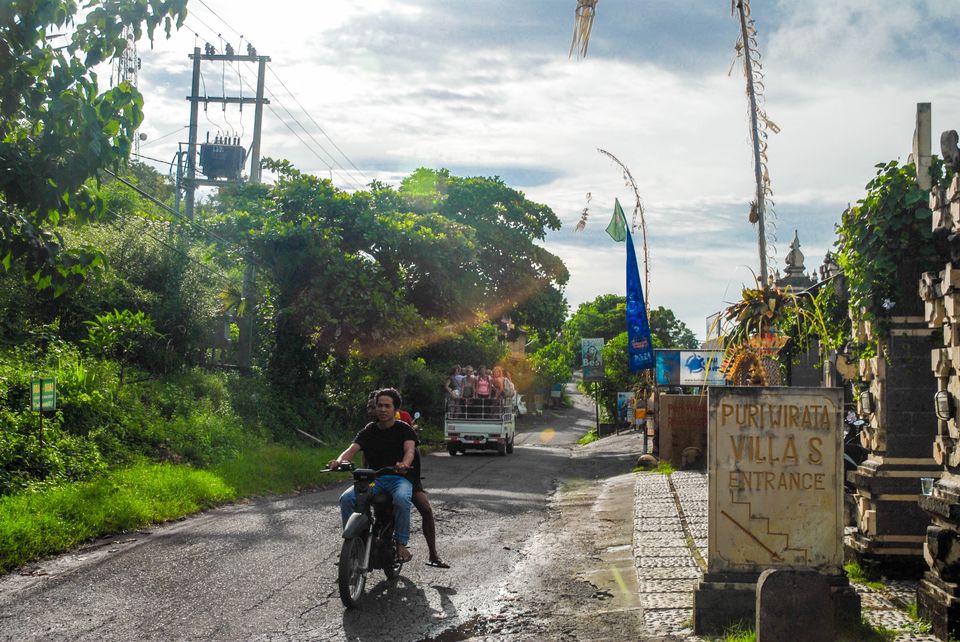 Travel:
My friends and I rented a car in Bali....when we told this to fellow travelers they all gawked at us as if we were completely out of our minds.
Hindsight being 20/20 I can certainly see why.
We hired our car from Bali Car4Rent, and they were great! They dropped the car off to us on our first morning and we returned it (in pretty shabby shape) to the airport upon our departure. Everything in between, however, was quite the adventure. One word of advice if you plan on renting a car in Bali, purchase the premium insurance.
This is because Balinese drivers are honest to God, no exaggerations, completely and totally insane. Bali has little to no road laws or even general rules. Most people choose to rent motorcycles and travel through the island that way. The motorcyclists just zip where ever they please and keep a safe 30 centimeters away from cars at all times. Think, Grand Theft Auto, Indonesian island edition.
* Also, for the westerners out there... Bali cars, like Australia and England, drive on the opposite side of the road.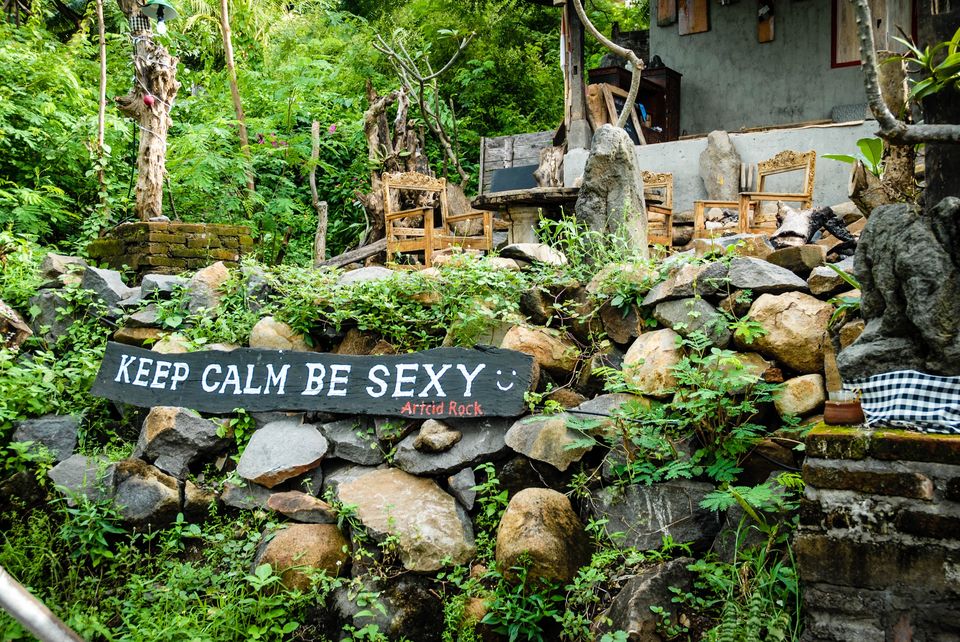 For some real entertainment, just go ahead picture three American girls in a rental car driving GTA style on the opposite side of the street up and down mountain roads that resemble bike paths with no railing. Some tears were shed, no lives were lost, overall it was a success.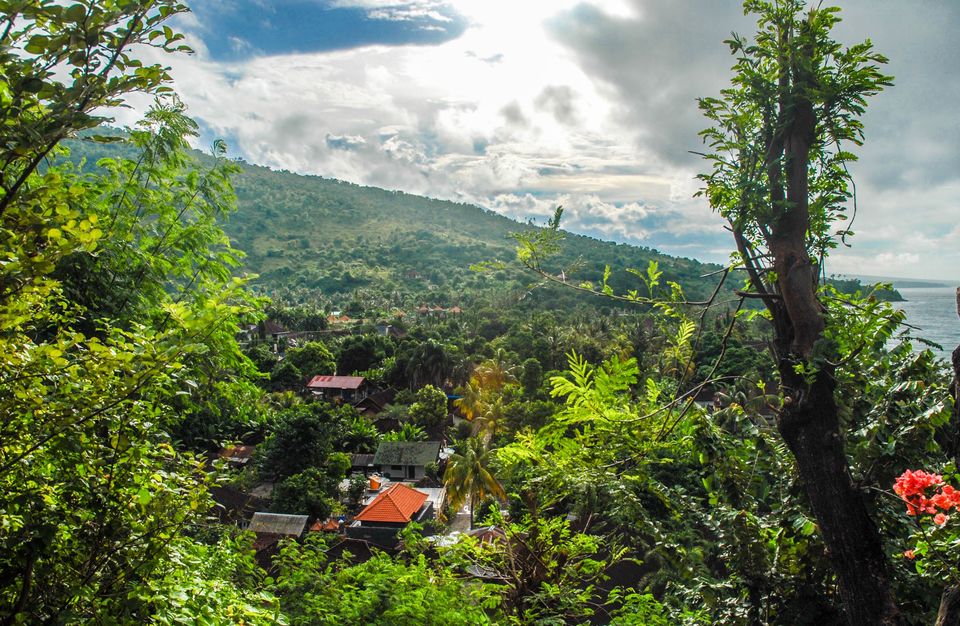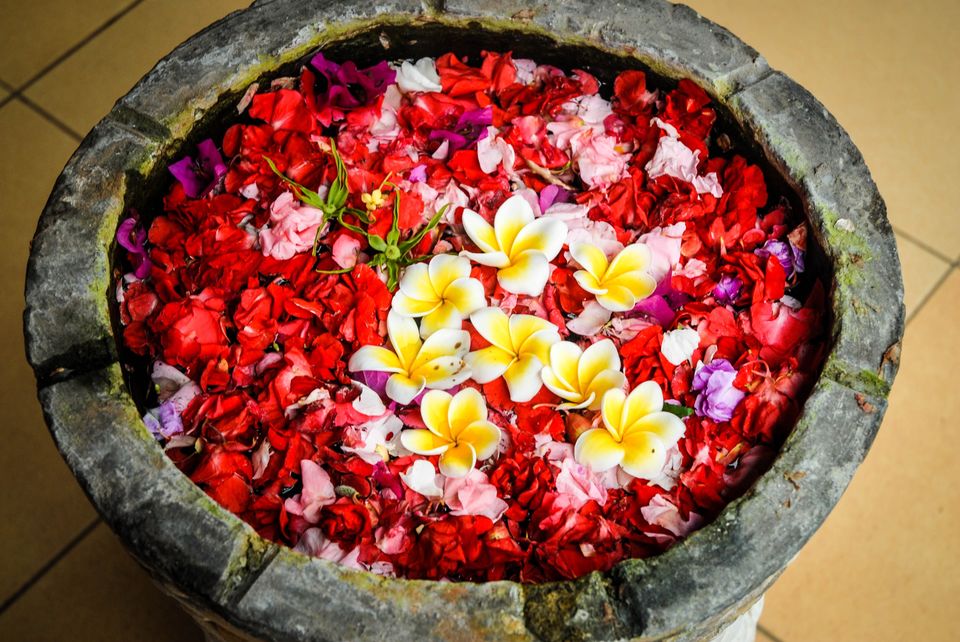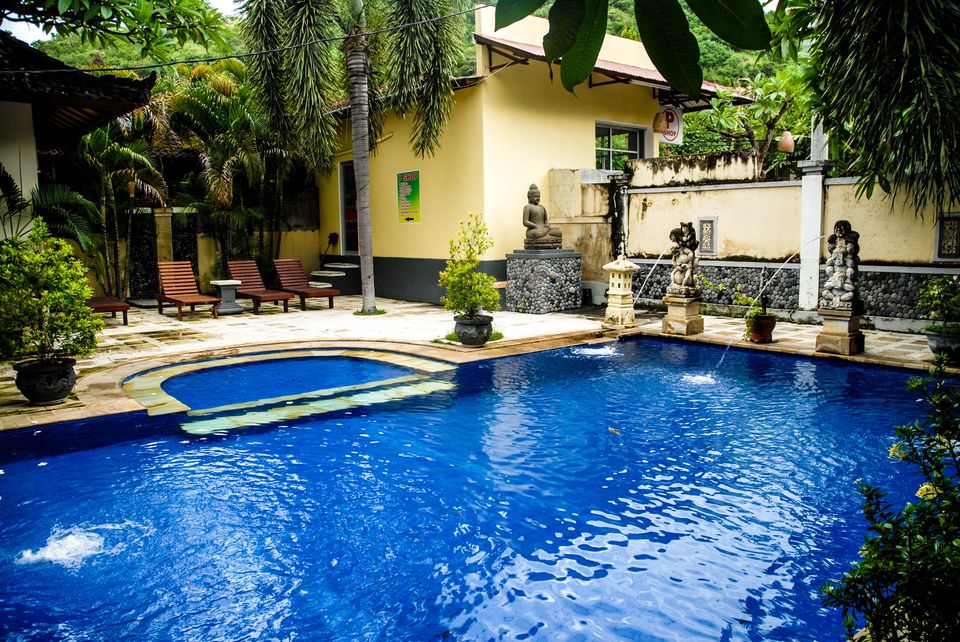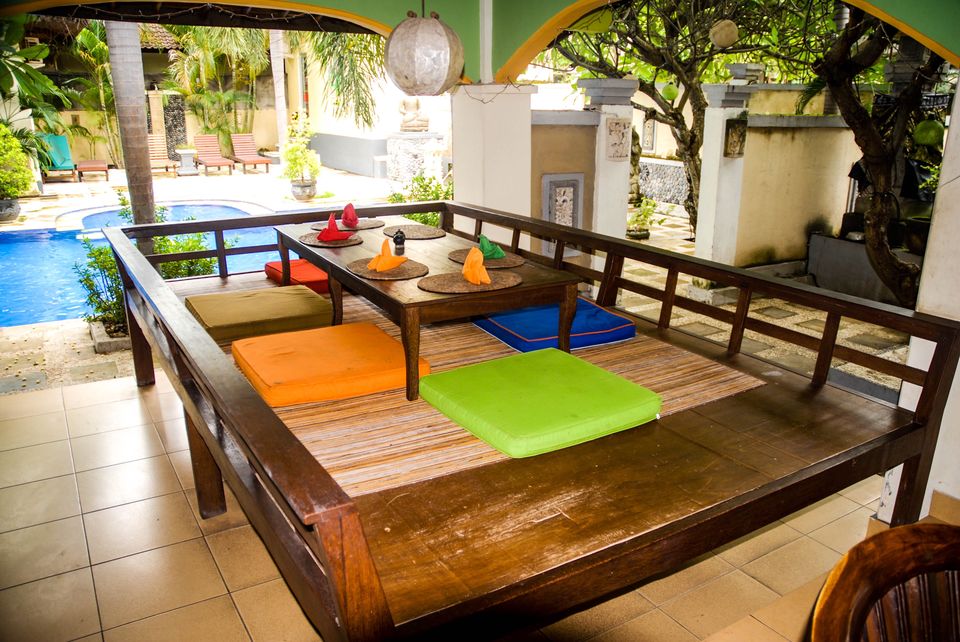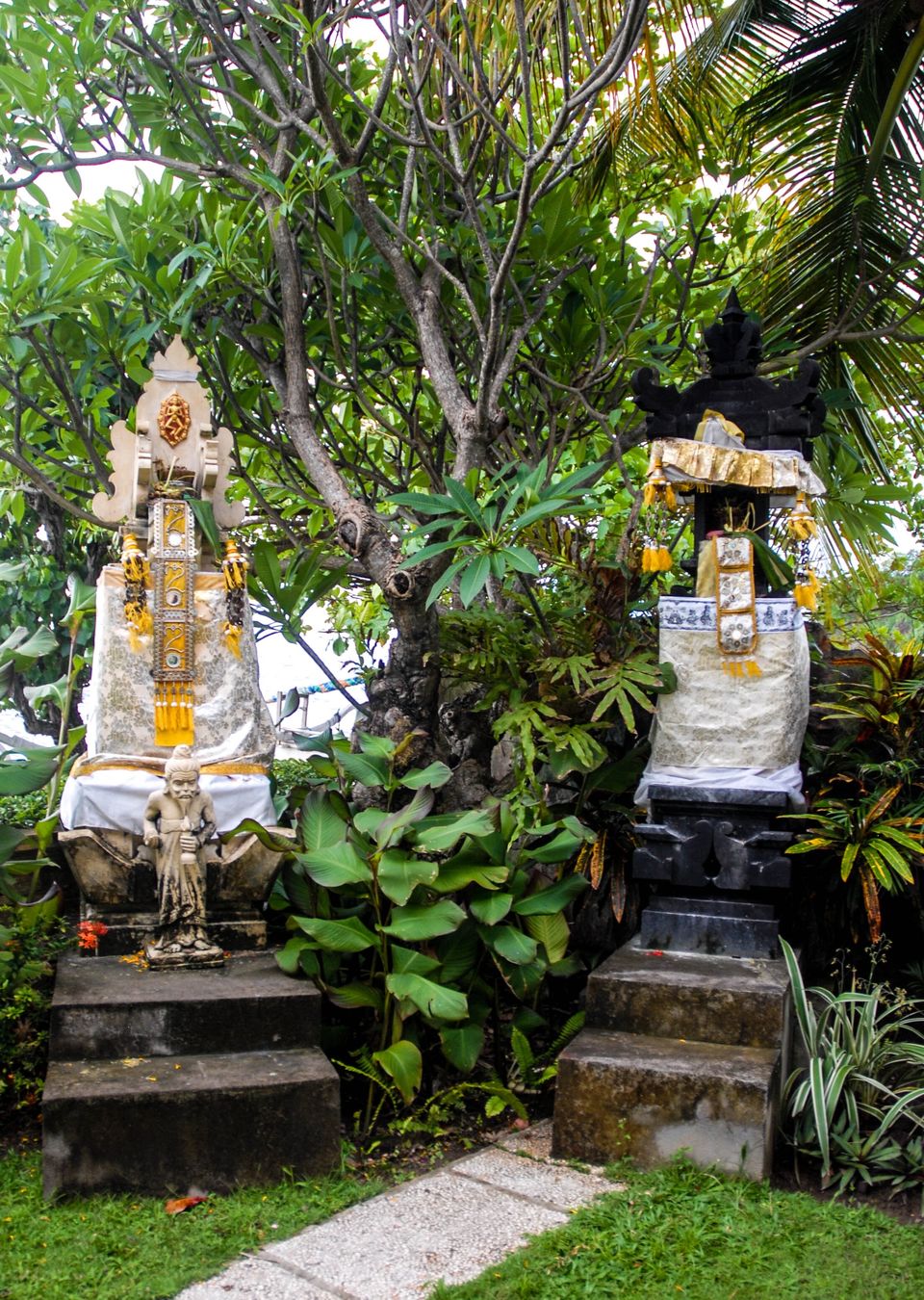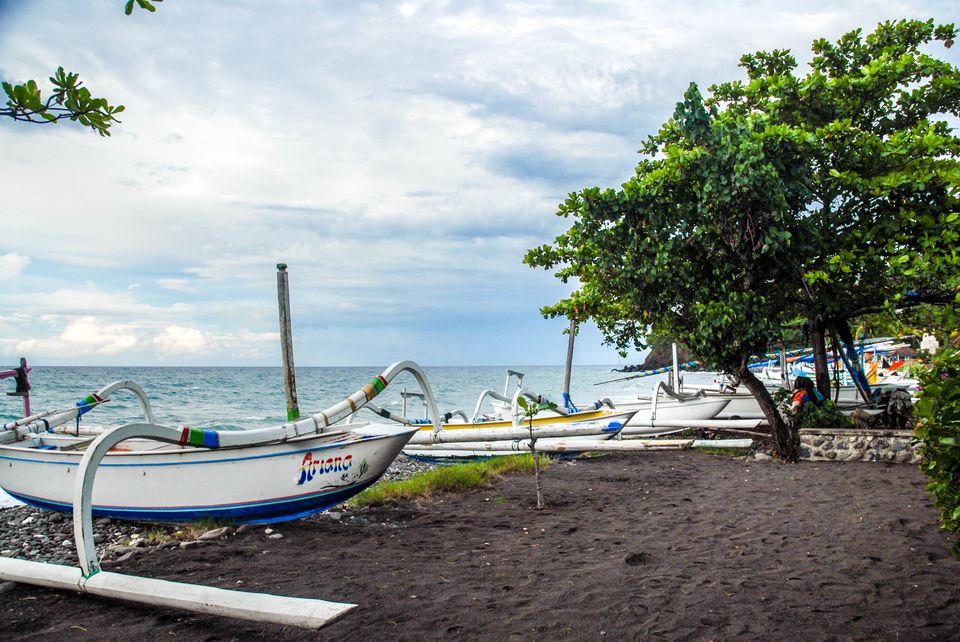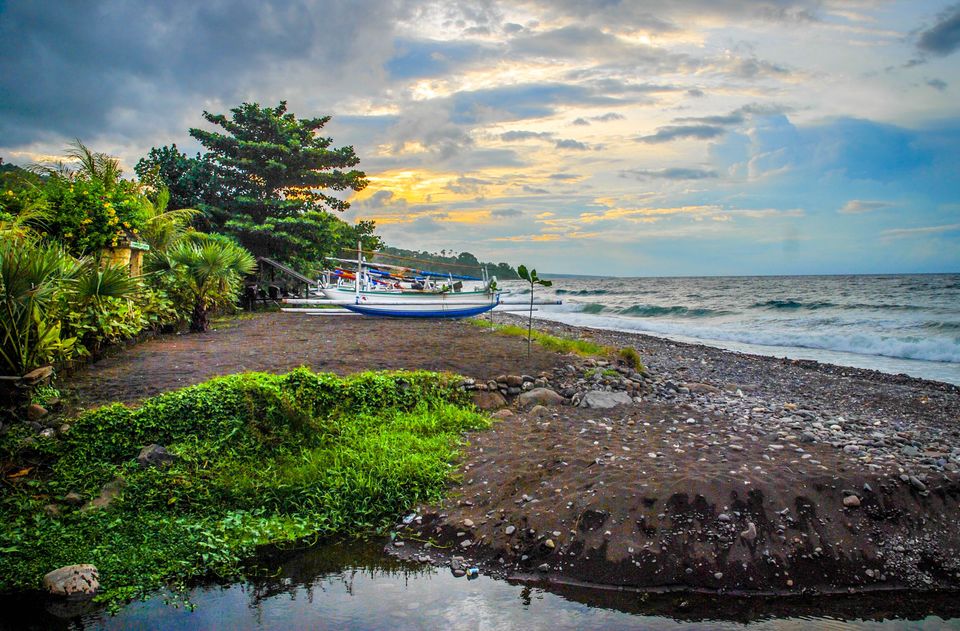 Destinations: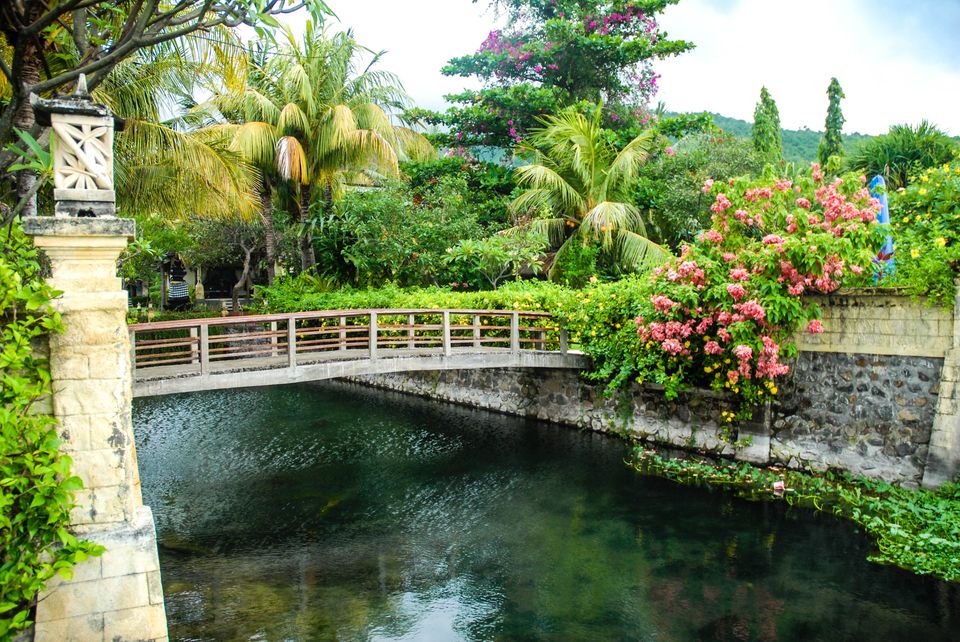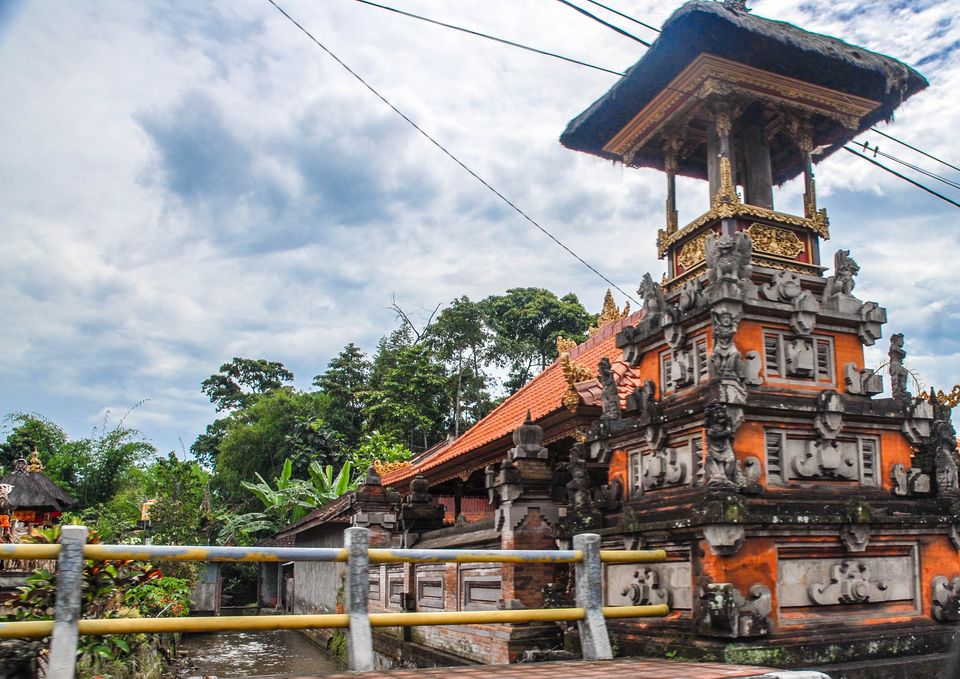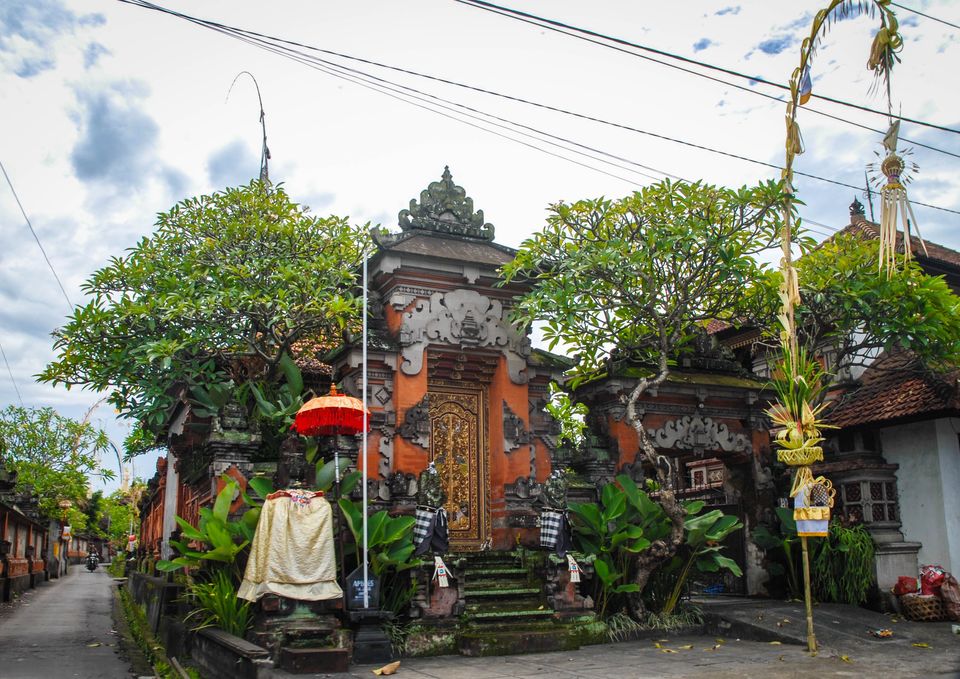 Kuta:
We only spent one night in Kuta. We arrived late from the airport and crashed in the city before heading out the next morning, but we made sure to check out the famous Kuta party scene before we departed. The area is famous for it's wild nightlife and tourist markets and it certainly lived up to our expectations. We had a blast! By the end of the night we had all been propositioned by at least one "Night Butterfly" (I'll let you guess what those are) and drank our fair share of Balinese Arak. We woke up with pounding, teeth jarring headaches just in time to make a nice winding, stop and go road trip up to Ubud. None of us would change a thing.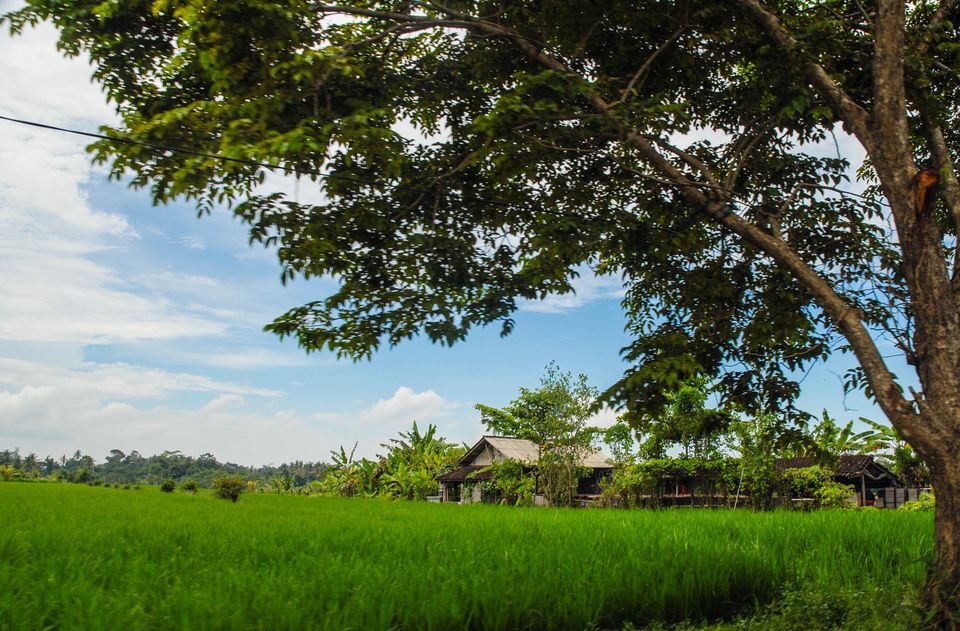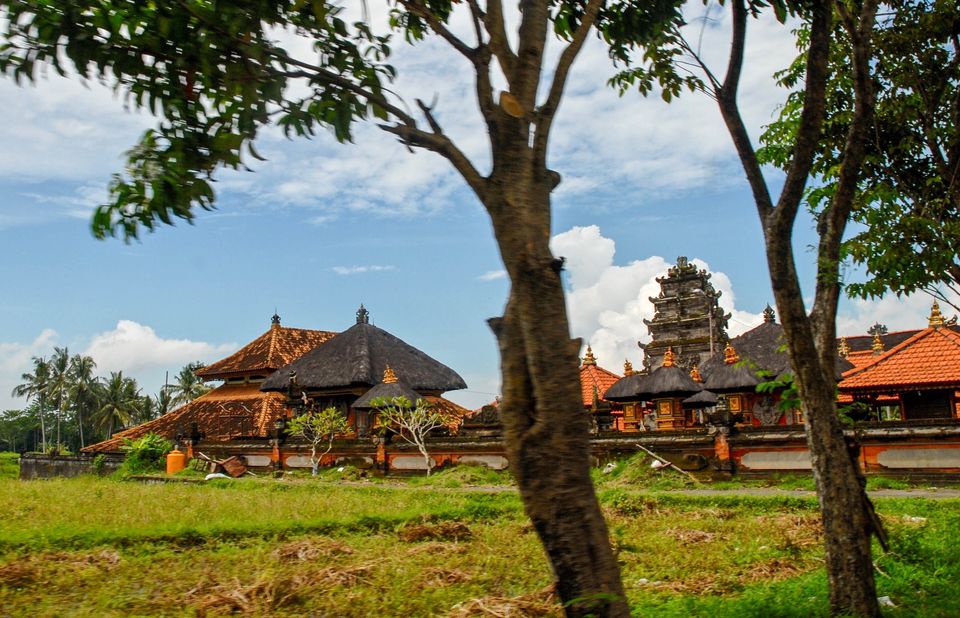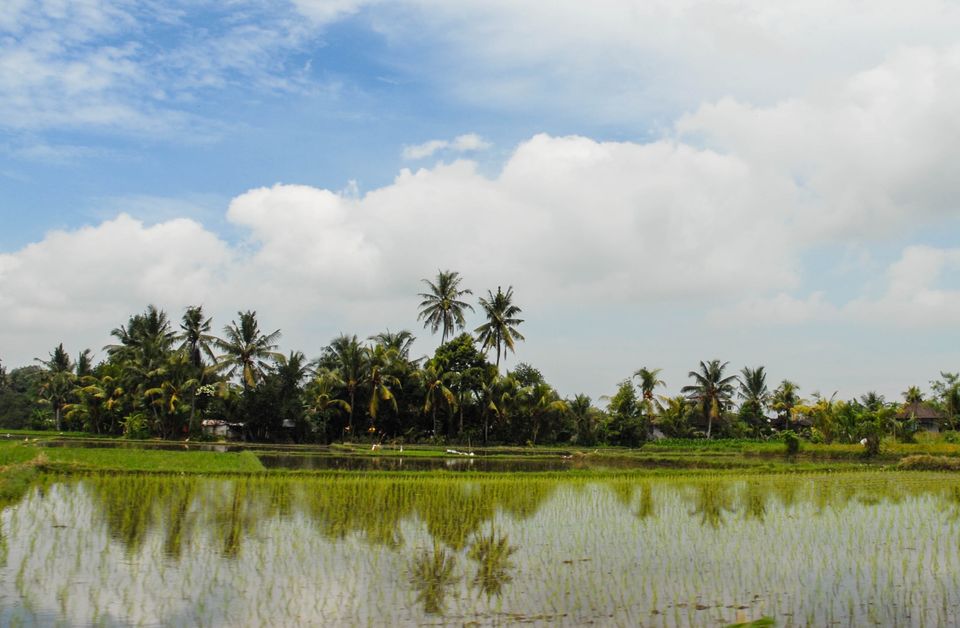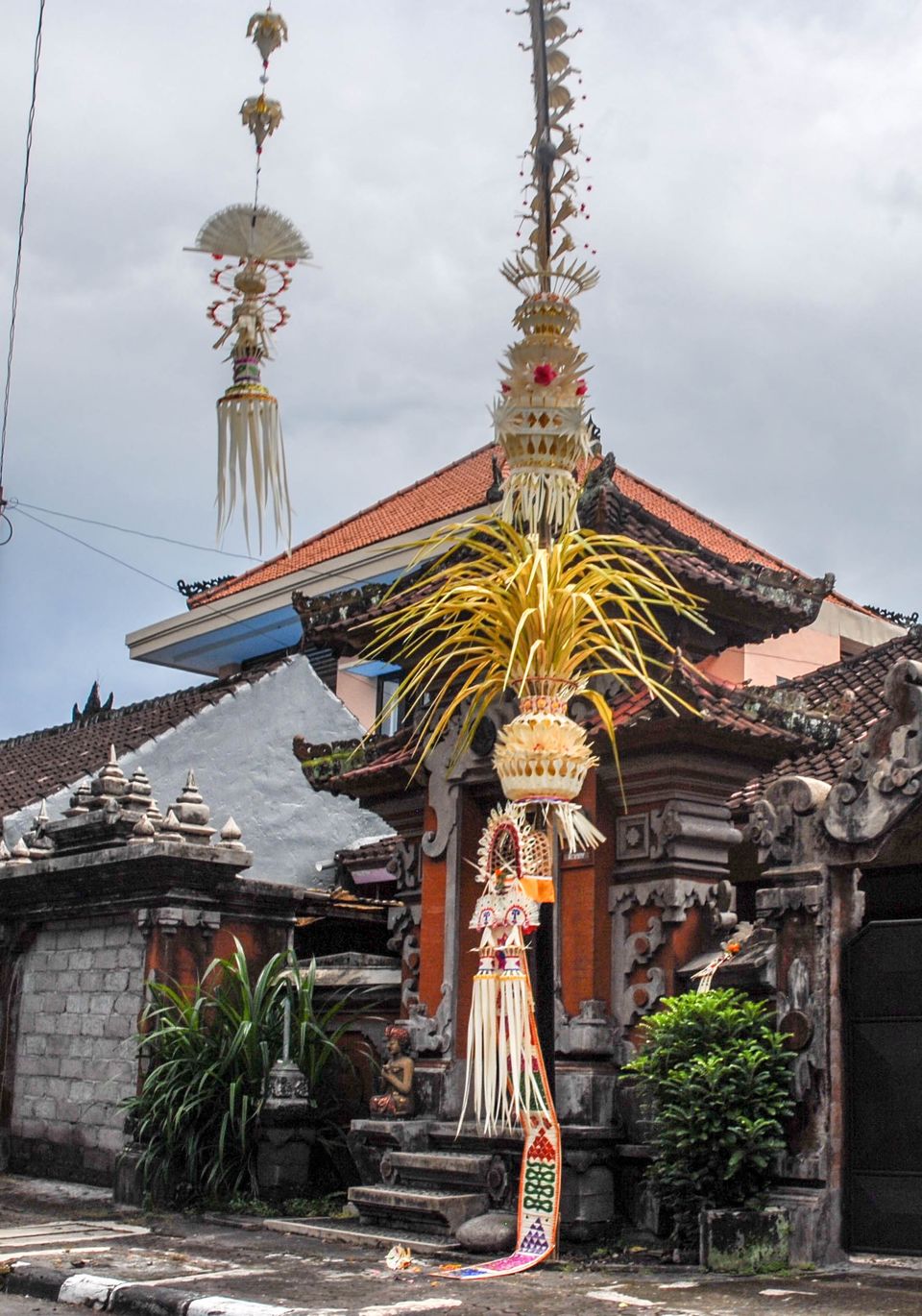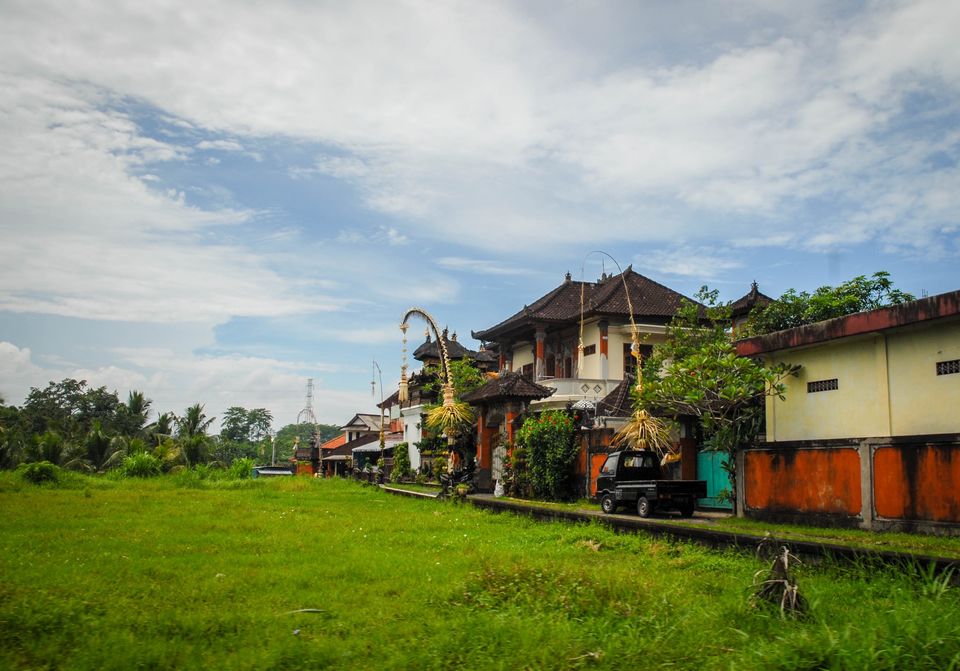 Ubud:
Ubud is in the central part of the island. It is famous for its rice fields, yoga, and sacred monkey forest. We loved Ubud. We arrived on the very first day of a Balinese holiday called Galungan. What an amazing celebration of culture! We felt so lucky, all over the island there were these beautiful offerings to Dharma and the ancestors. The holiday celebrates the victory of good over evil in a battle between a Hindu goddess and a demon. The smell of incense still lingers in my senses.
I highly recommend checking out:
The Clear Cafe- for some fantastic and healthy eats & drinks plus the perfect Indo ambiance
The Yoga Barn- for some legendary yoga teachers and a fantastic flow
The Sacred Monkey Forest- for some wild monkey fun, they are literally all over you if you get your bananas out (watch out for the big ones)
The Laughing Buddha- For some tasty cocktails and a wild night of dancing until sunrise in the depths of the jungle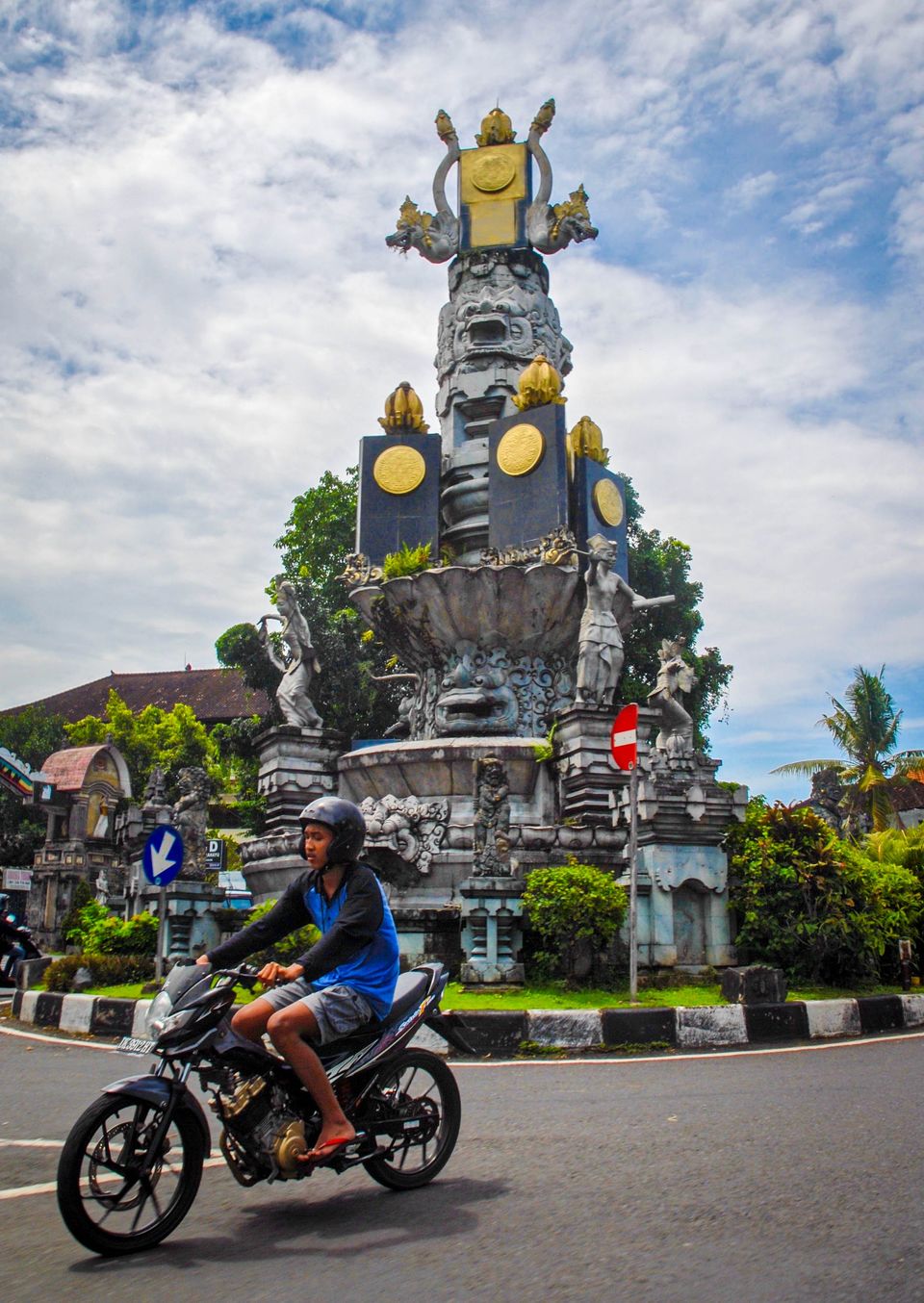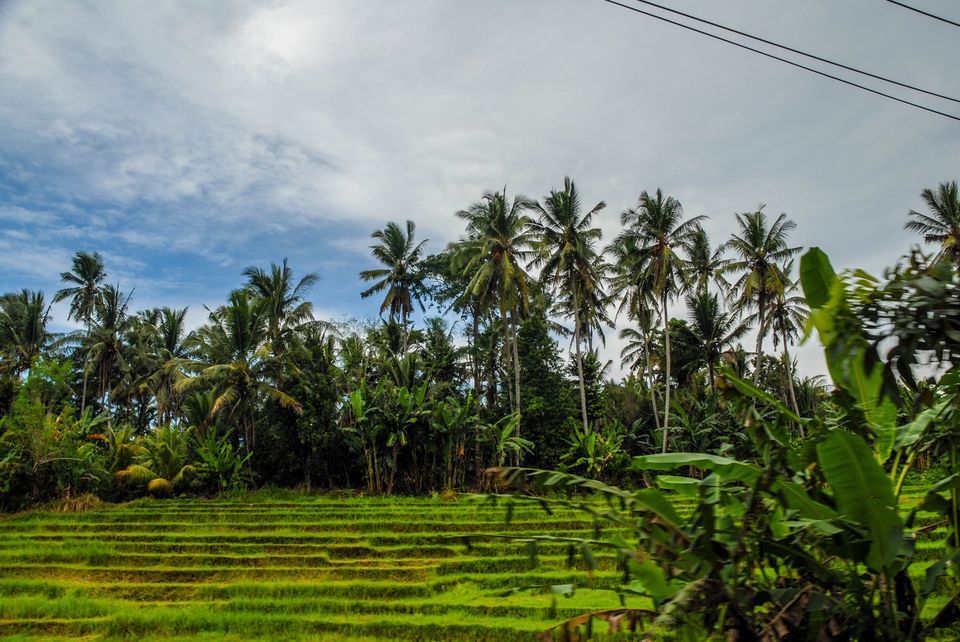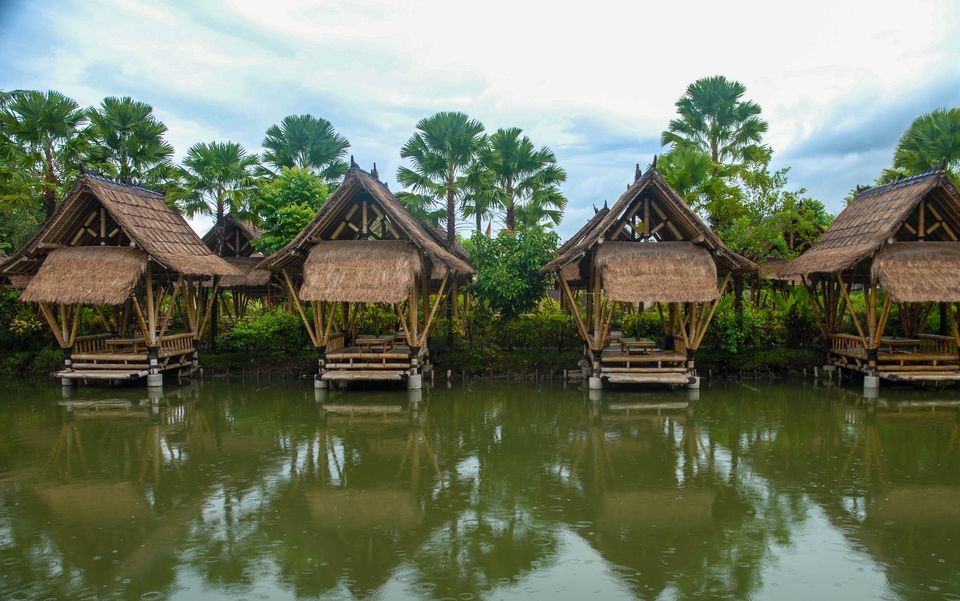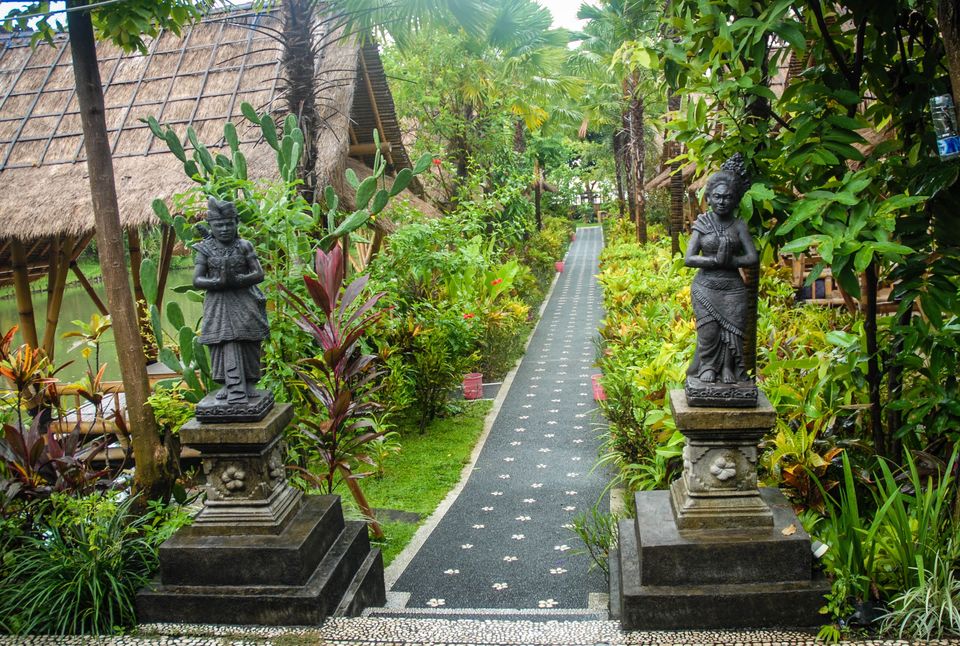 Gili Tarwangan:
The Gili Islands were a spontaneous decision for my friends and I. We took the $18 dollar boat ticket out to the island and showed up with a few thousand rupiah, no accommodation, and no earthly idea what we were going to do. The Gili islands certainly did not let us down! With some of the best diving in the world, baby sea turtles, and a nightlife like no other there was no way to catch a breath in Gili. If we could have we would have stayed there for weeks!
Things to do:
Gili Meno- take a boat over to the pristine Gili Meno for a real Swiss Family Robinson experience. The island feels deserted compared to its neighbors and offers up some of the most amazing muck diving in the world at reef sites like Turtle City and Shark Point.
The Night Markets- for a taste of some real spicy Indonesian Flavor. Just a few thousand rupiah will fill your belly for the night and probably most of the next day. (You may want to stay awake from the Arak after this one unless you make like a volcano and spew some fire)
The Gili Tarwangan Sea Turtle Hatchery- check out some baby green sea turtles as they make their way to their home in the sea
The Nama Nama Reggae Bar- You won't forget how you forgot your night at this wild beachside reggae bar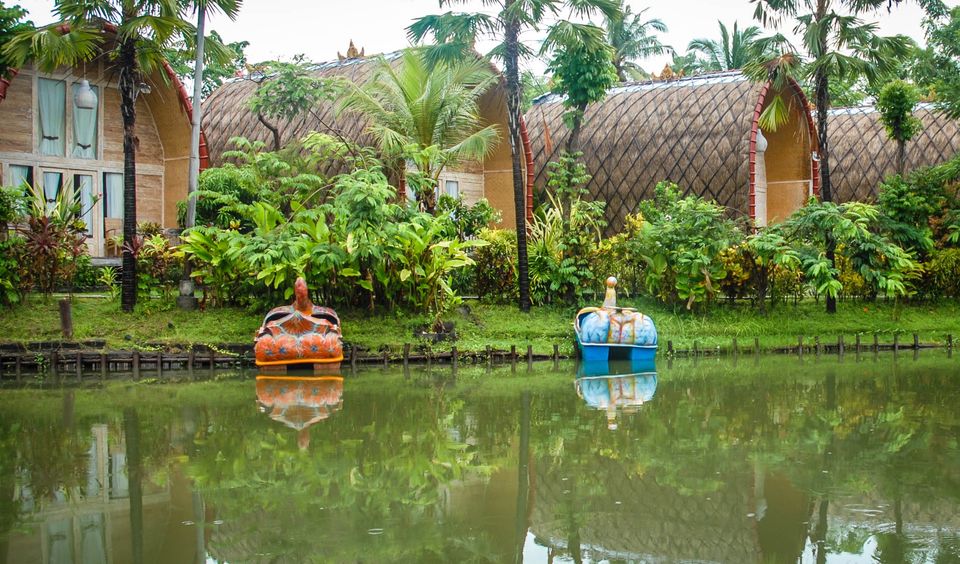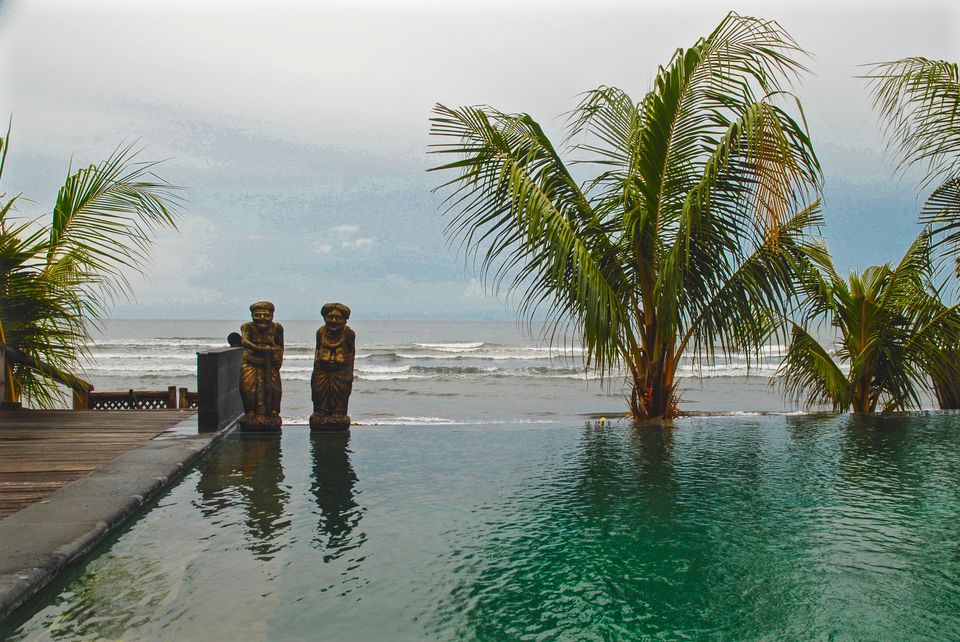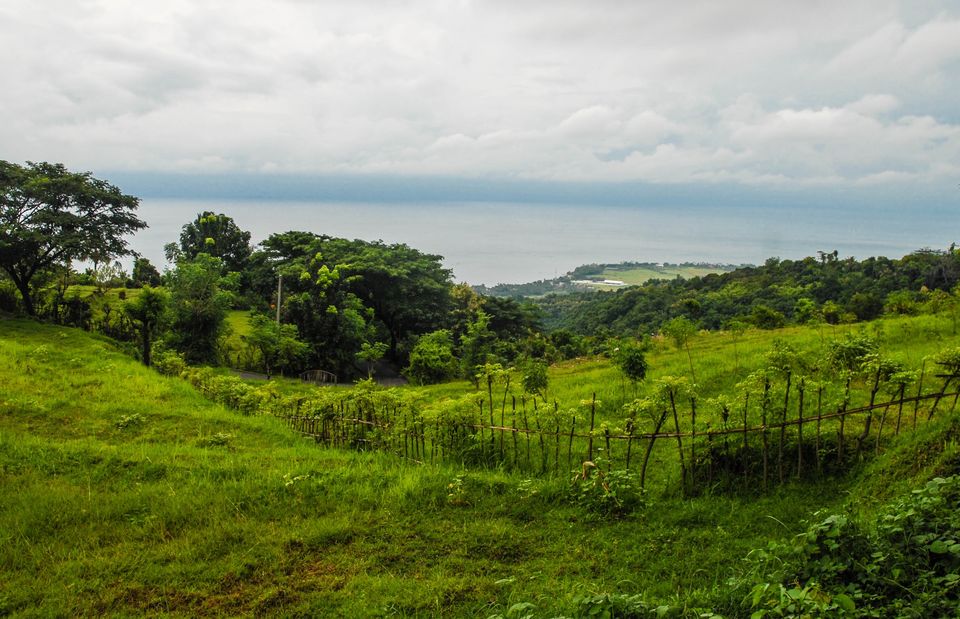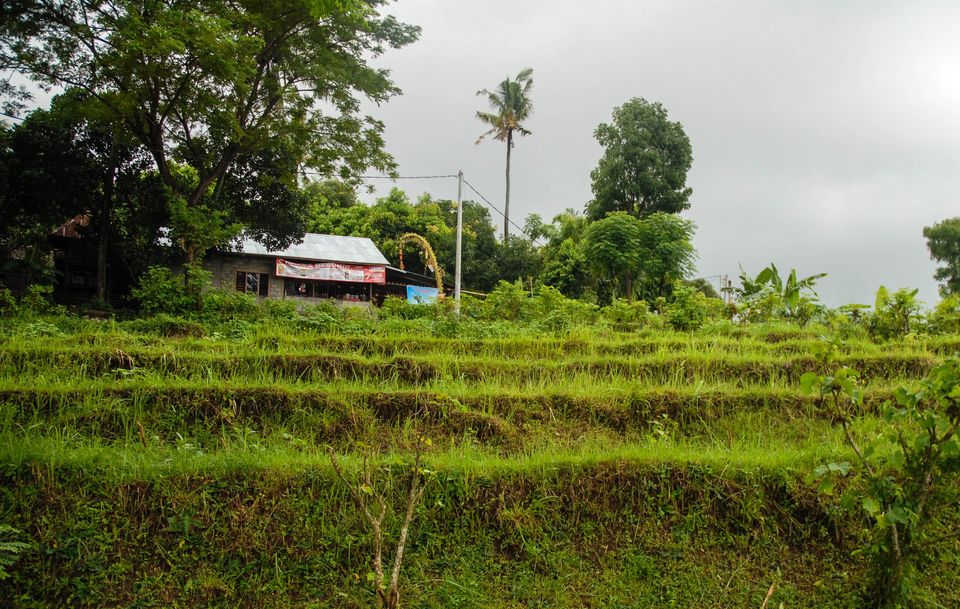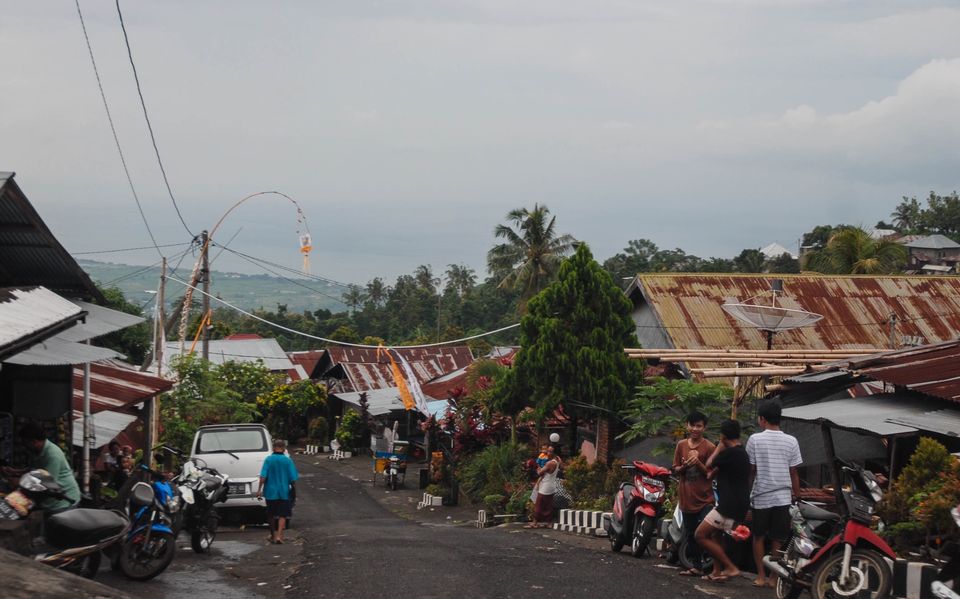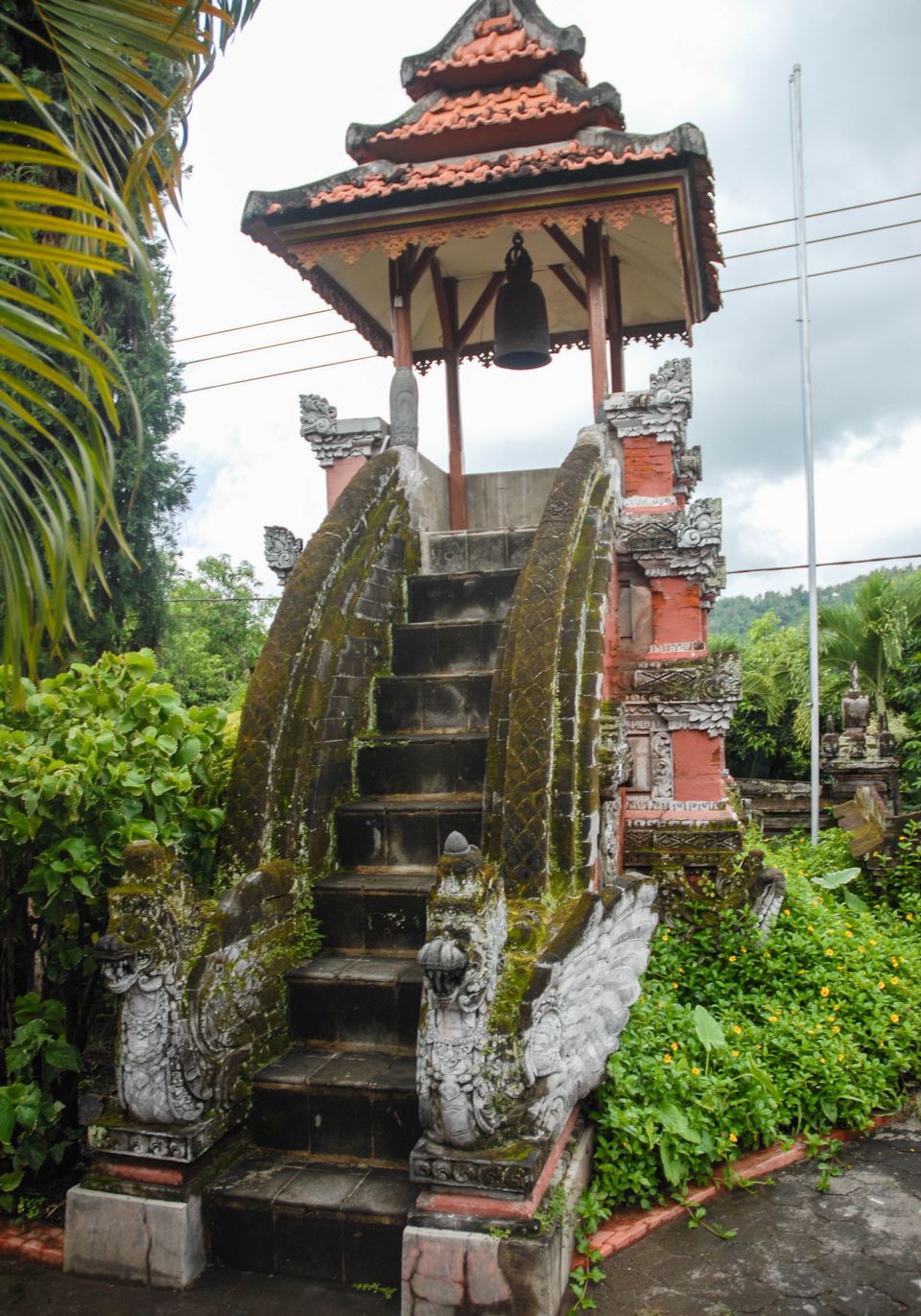 Amed:
By far my favorite place in all of Bali. Amed is located on the east coast of the island and it is famous for it's world renowned scuba diving and free diving.
The whole town is centered around doing yoga and being underwater. It is one of the happiest and most beautiful places I have ever been. No matter where you go in Amed you will meet lovely locals and fellow travelers from all over the
globe.
Things you can't miss:
Scuba Diving- Amed Wall; Ghost Bay, Bunutan, Nusa Pendida, Gili Selang, The Japanese Wreck, The Drop Off, Tulamben
Jemeluk Lookout- for a view that stretches all the way to Lombock and the Gili Islands
Pacha Reggae Bar- to get down barefoot in the sand with some punk rock reggae and dance with locals and travelers alike
Bioluminescent Beaches- a night sky above you and a night sky beneath your feet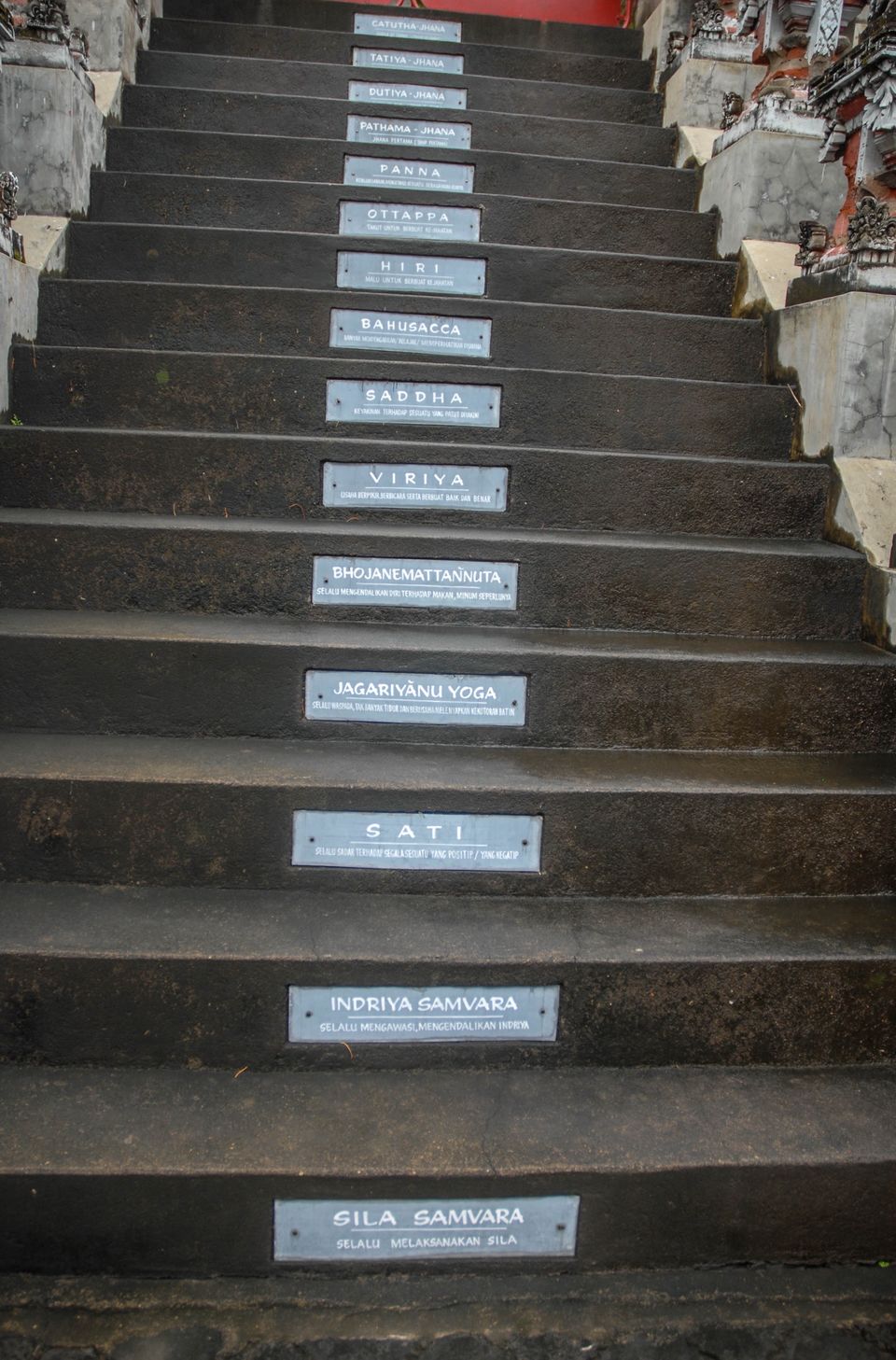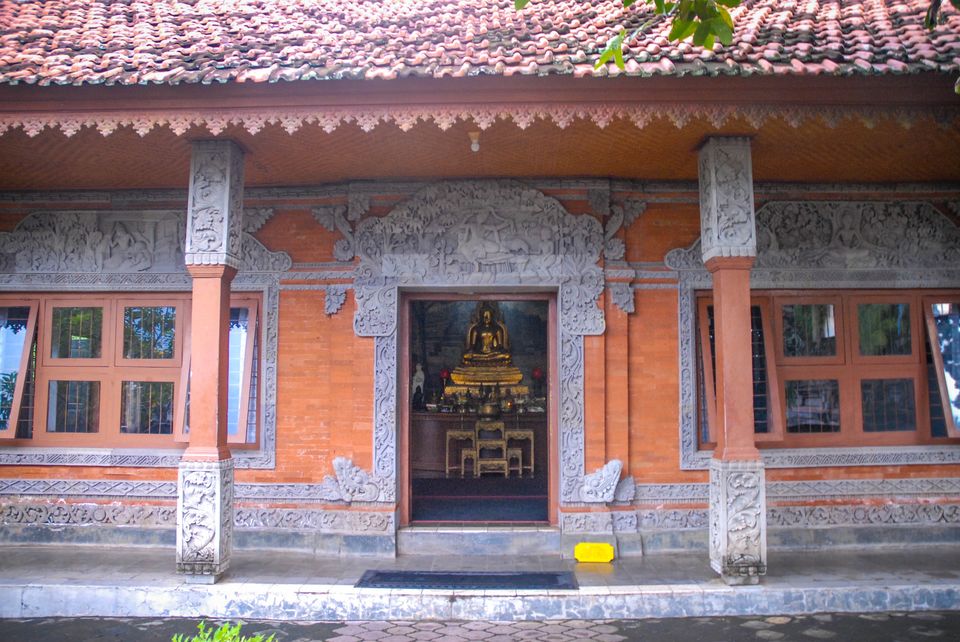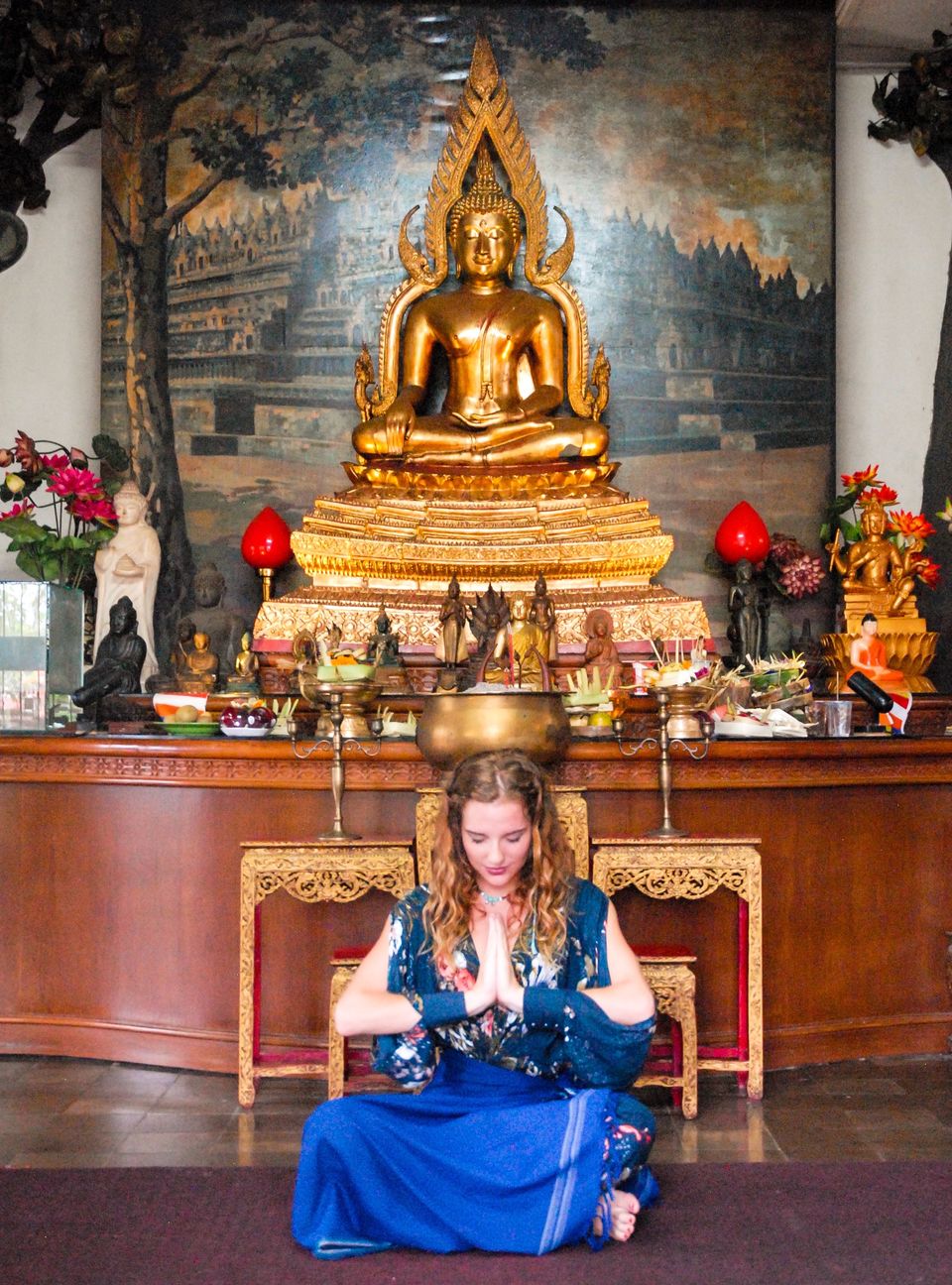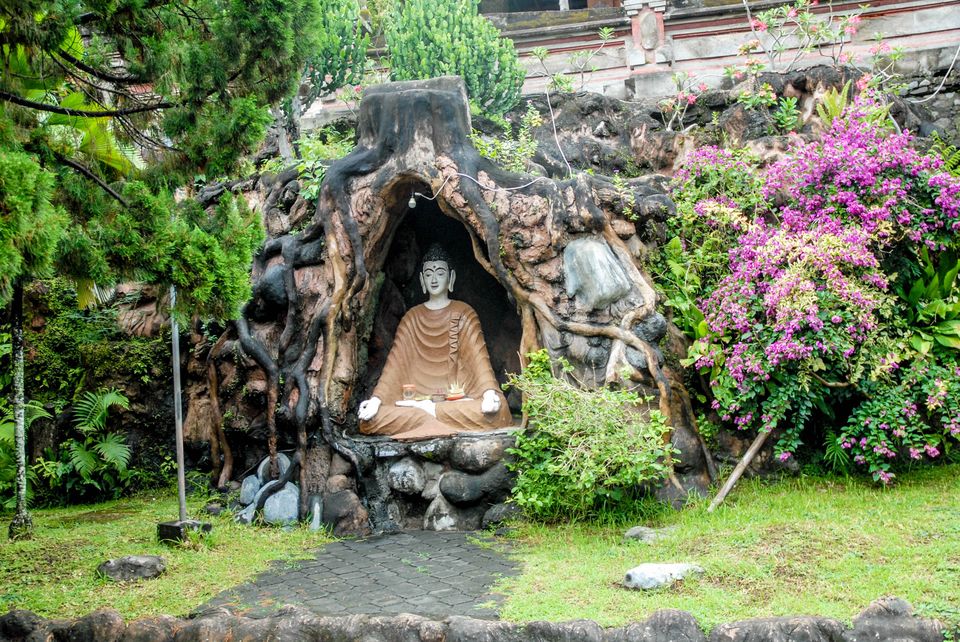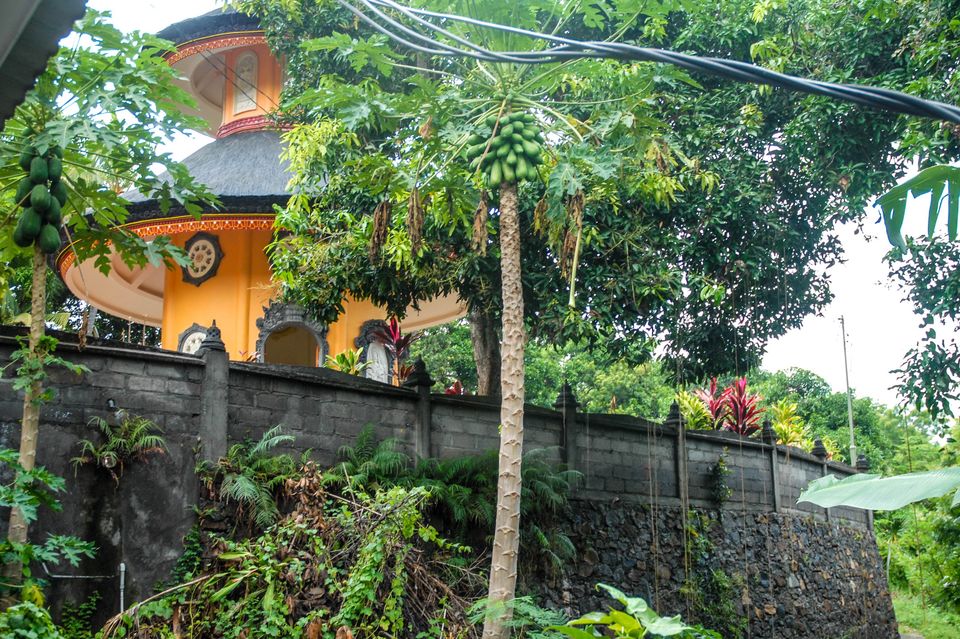 Lovina:
Lovina rests on the northern coast of Bali. I would most definitely deem it a well kept secret. We drove about three hours up and down a gorgeous mountain landscape to reach this little town. It is quite rural but offers up a real sense of traditional Balinese culture. The views from the mountains are spectacular and the people are curious and kind. There are dozens of temples to visit as well as some fantastic scuba diving off the coast in the barrier reefs.
Places to Check Out:
Brahmavihara Arama Temple- Zen out and take in the views at a colorful and intricate Buddhist temple nestled into the mountainside
Banjar Hot Springs- To strip down with some locals and soak up the minerals of the mountains in the clear blue hot springs
Funky Cafe- We stumbled upon this place after driving in circles in the dark for over an hour, we couldn't have asked for a better experience. Cheap cocktails, great food, insanely groovy decor and live music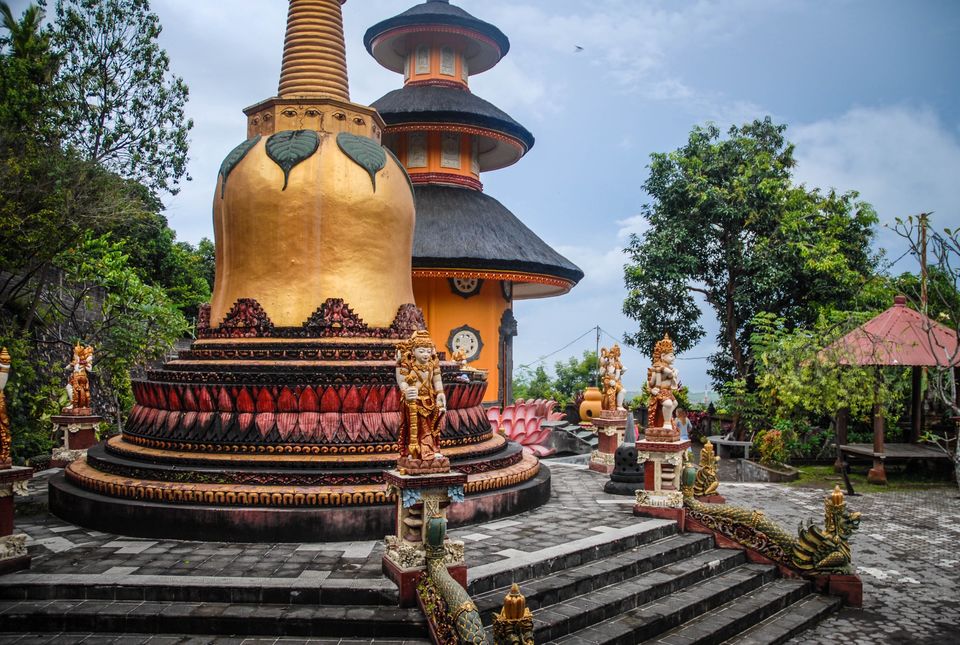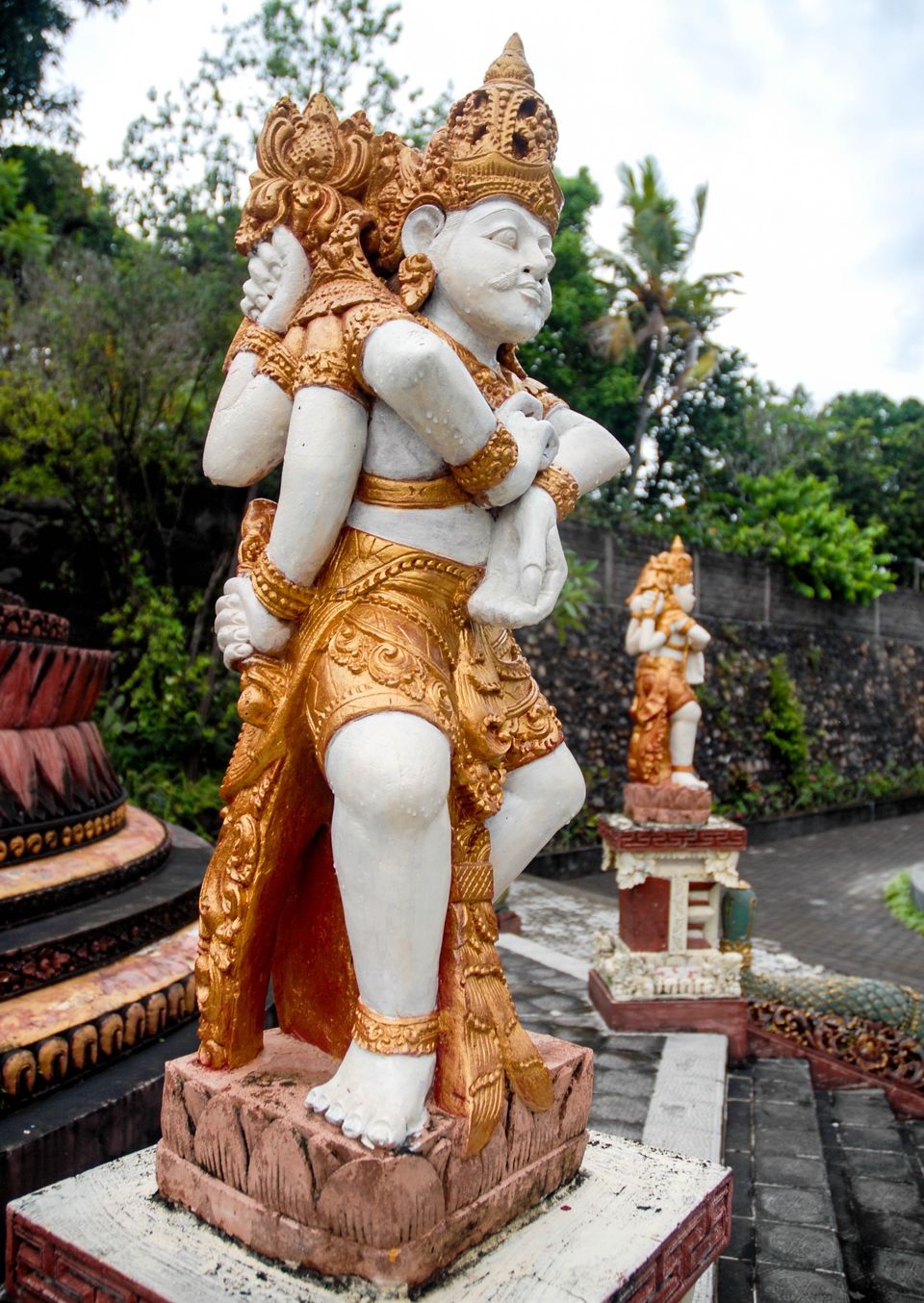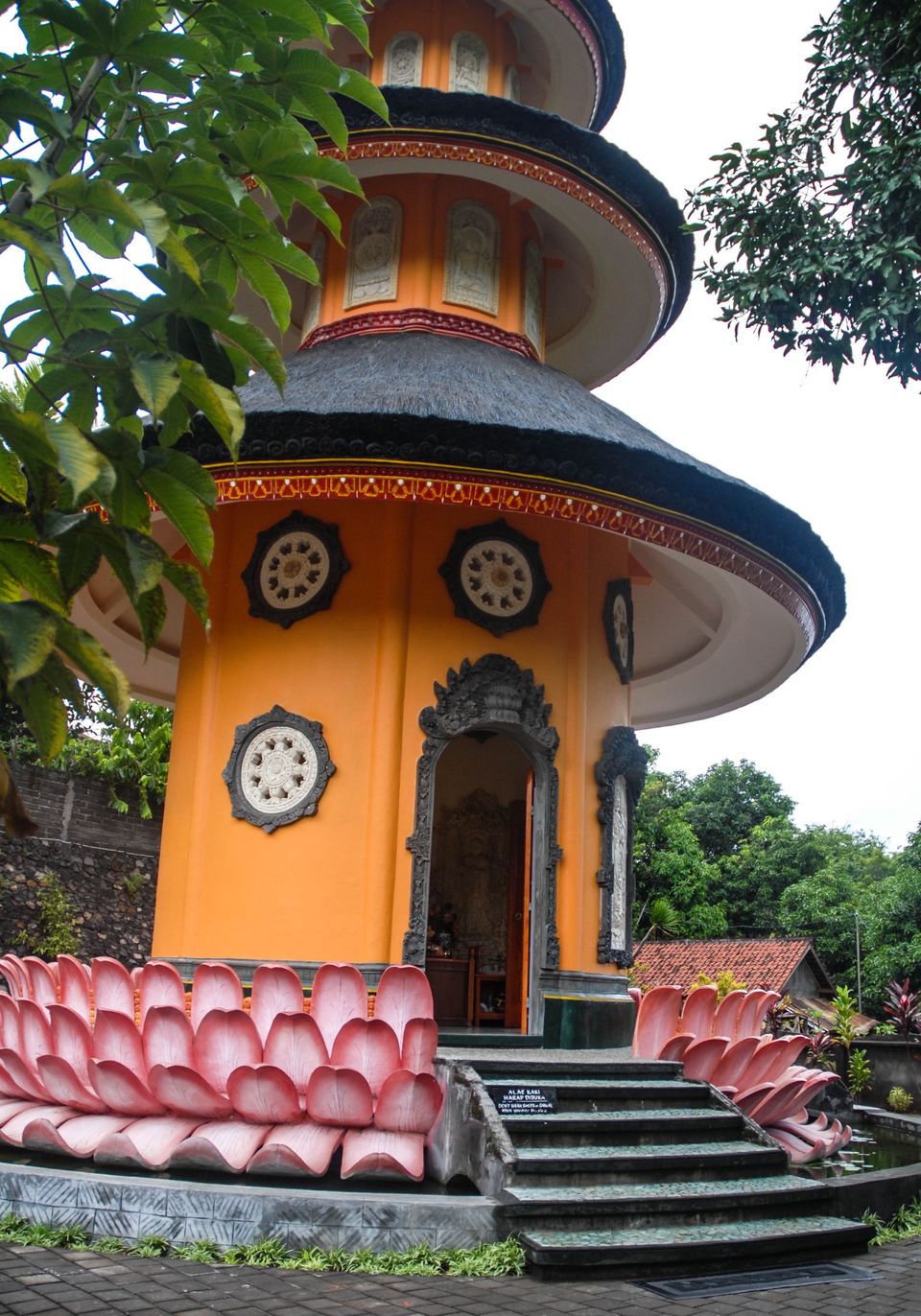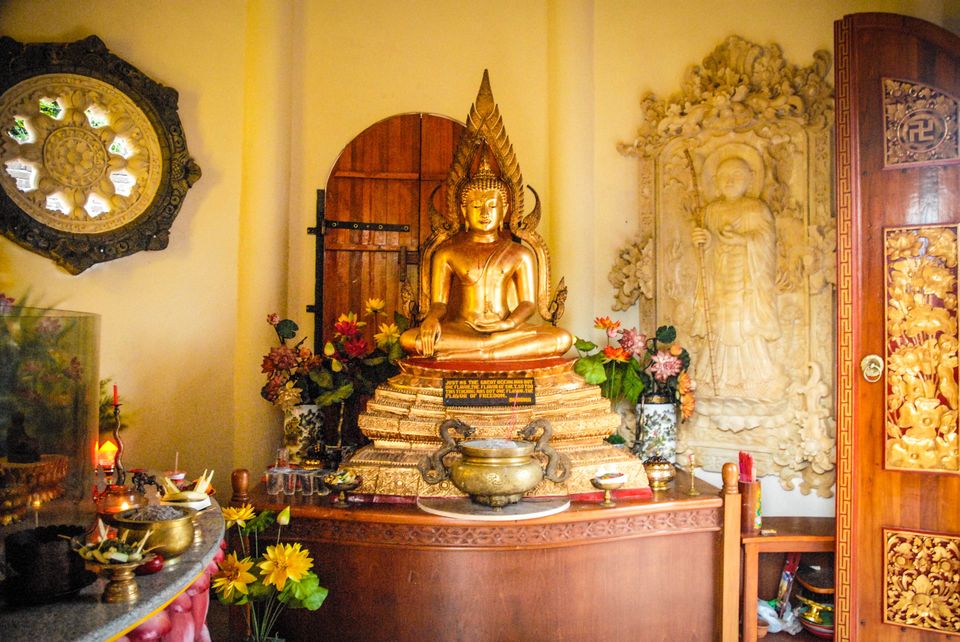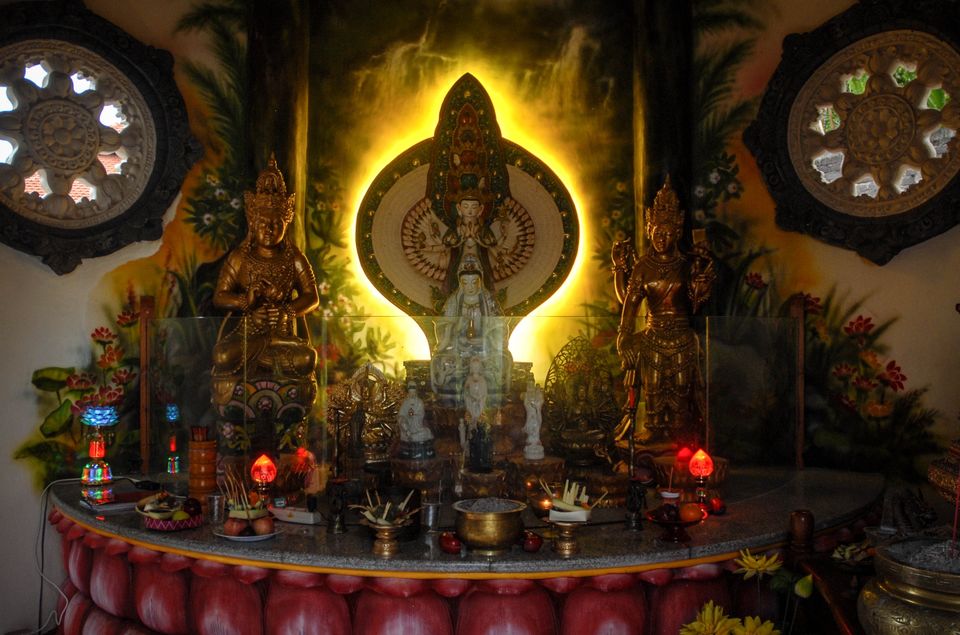 Candi Dasa-
Originally one of our overnight destinations, we chose to forgo a night in Candi for our night in the islands, but we still managed to spend a big chunk of our last day in this serene southeastern town. Candi Dasa is the town for honeymooners and retirees, it is quiet and pristine with views that will leave you breathless. Candi Dasa is also home to villages that still practice the ancient balinese culture. See the gorgeous and colorful balinese women in their traditional dress as they carry crops to and fro on top of their heads with a strength and grace unseen to the modern world.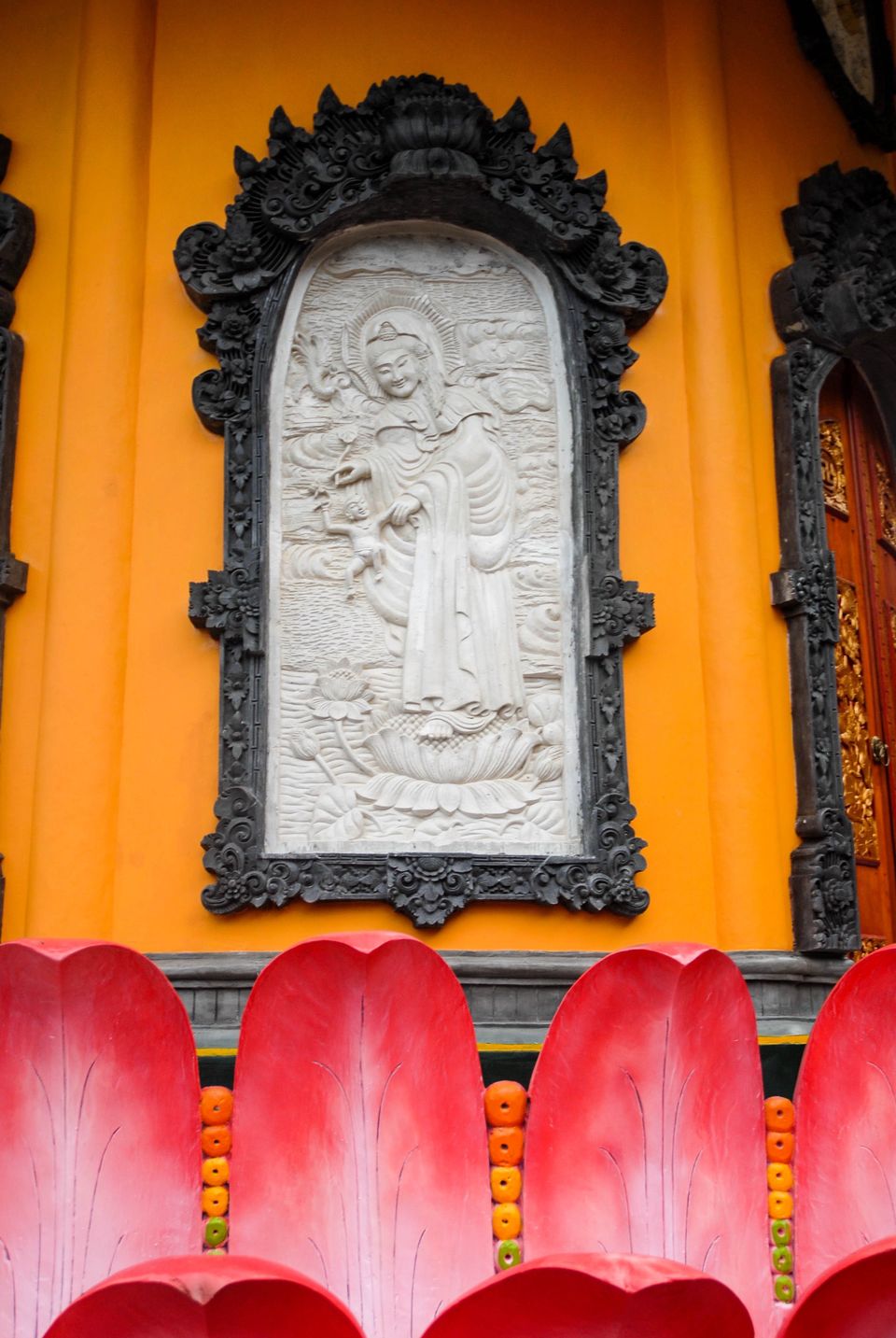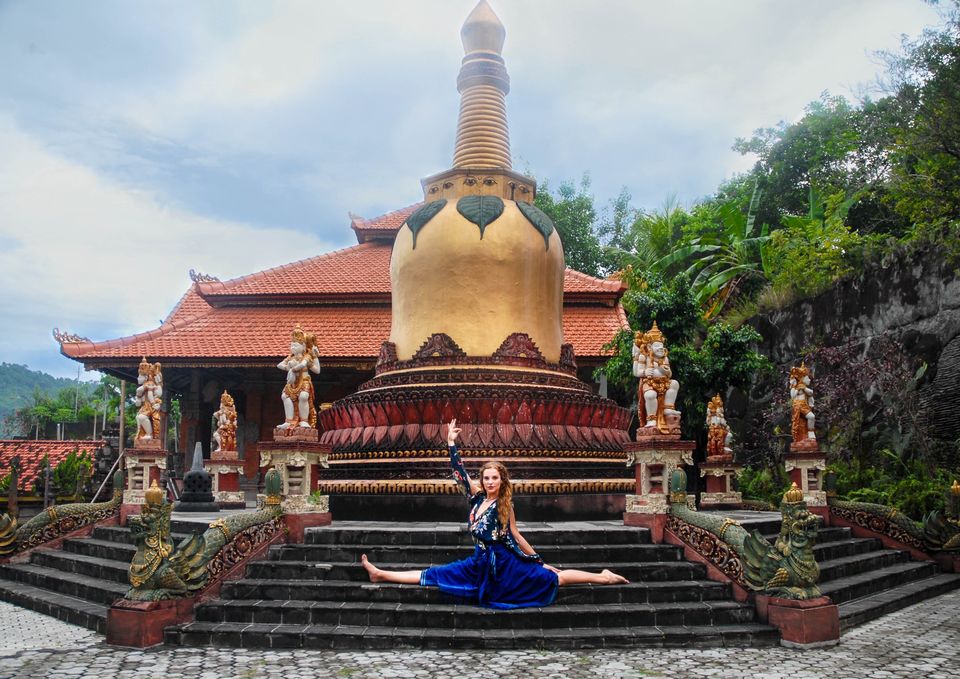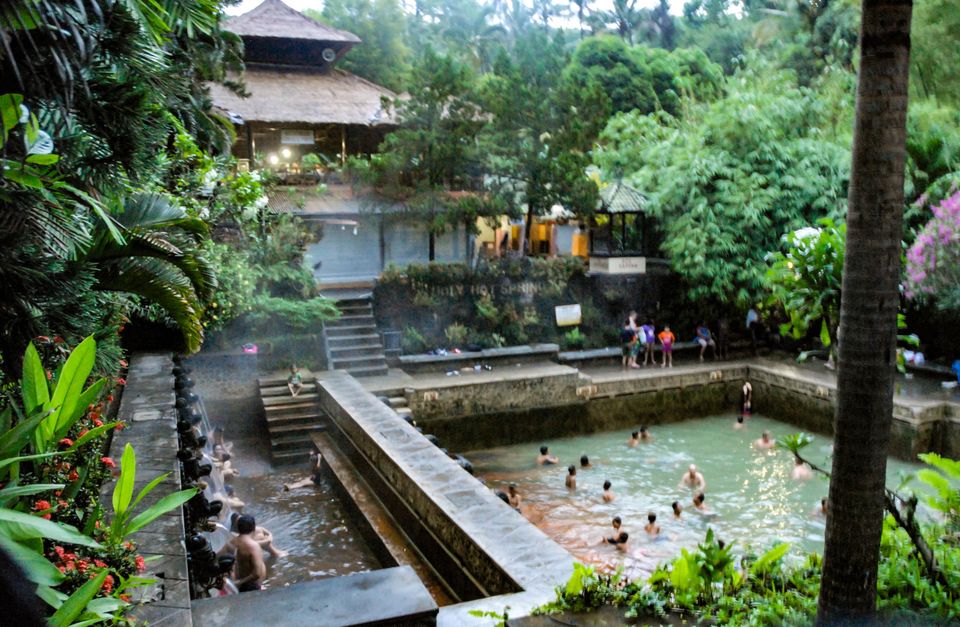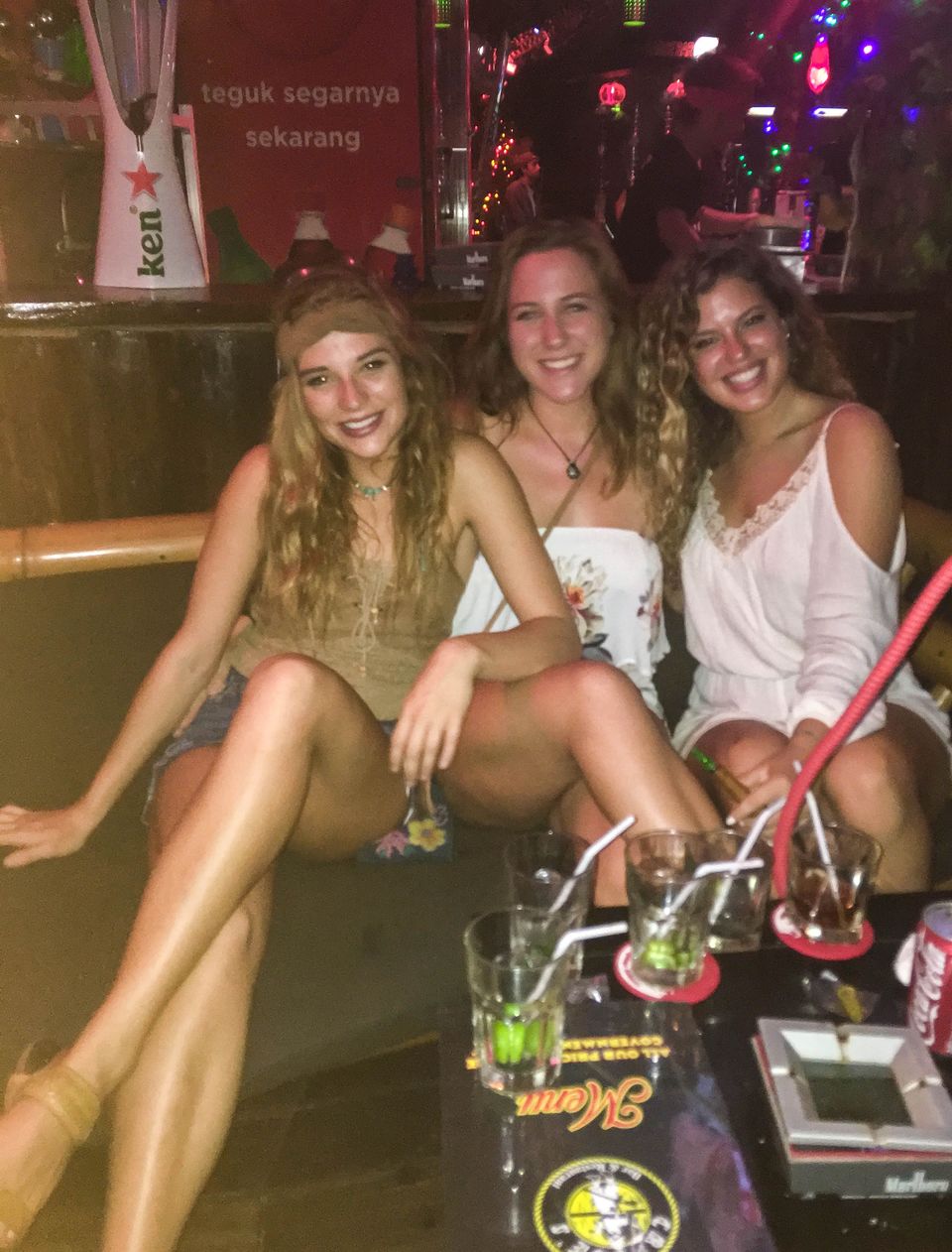 The choice is up to you!
Traveling in Bali is like a choose your own adventure novel. There are hundreds of fantastic things to do and see, what you choose is up to you! It is a paradise for yogis, divers, and backpackers and a wonderland for those who love to explore. The best advice I can give is don't hang around in Kuta and Seminyack the whole time, get out and explore all the incredible secrets that Bali and its surrounding islands have to offer!