We are flying on an air plane, Looking out the window and Watching the clouds go by, the earth seemed to be falling off from us. and the big buildings look like small spots of beauty.
This is what we usually encounter while travelling in a plane. But have you really thought what it looks like if we fly above the mountains and that too covered with snow, and to even make it a better thought have you ever thought how the Himalayas look like from above the sky??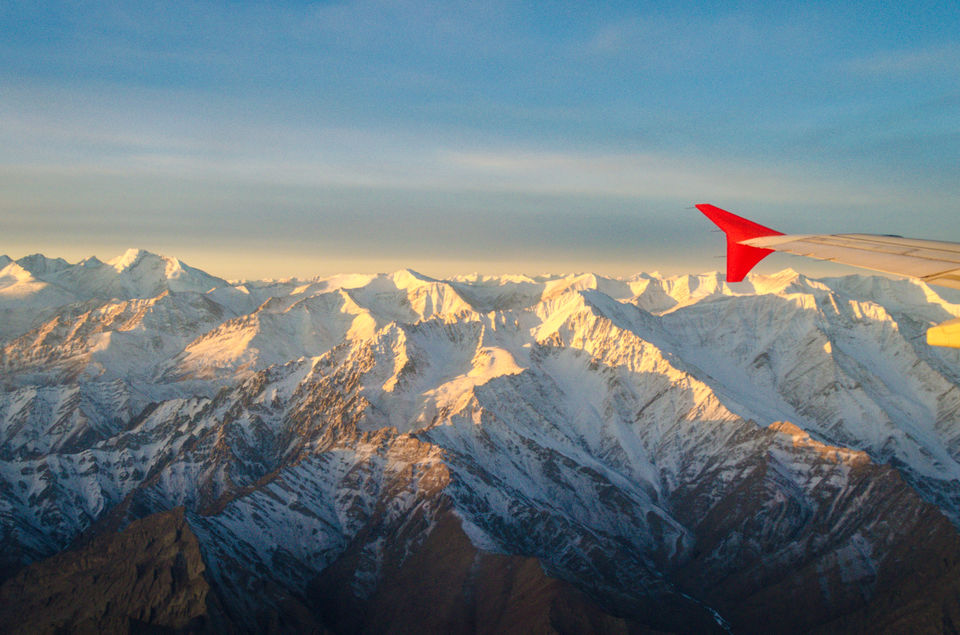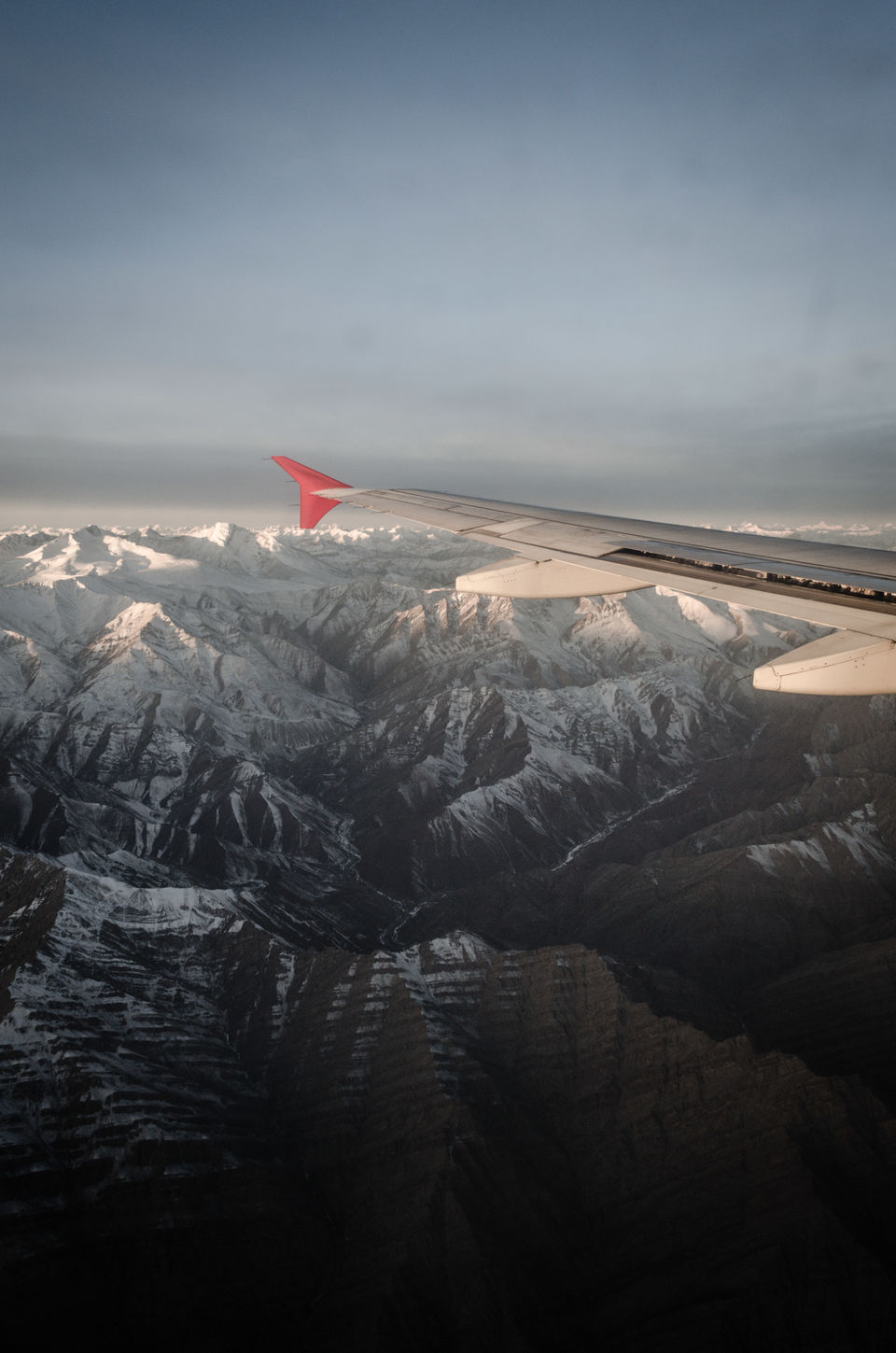 That very thought made me feel so excited. Now am all set to explore the Snow cladded Himalayas. The pilot started the engines which gave out a loud roar, and then it began to move. Soon it was airborne and flew higher and higher. I looked through the window and enjoyed the panoramic view of the Delhi city in the night lights.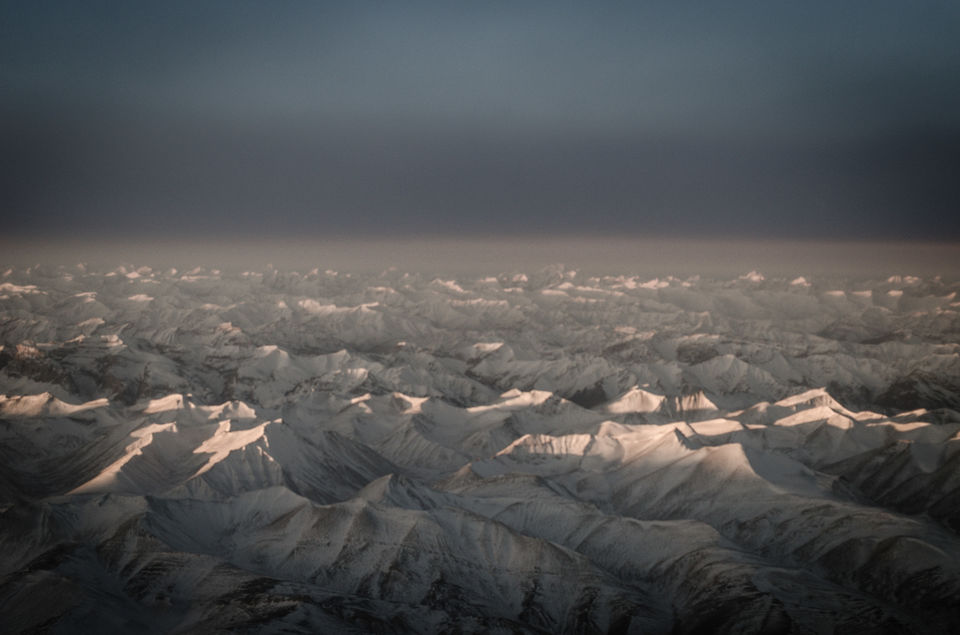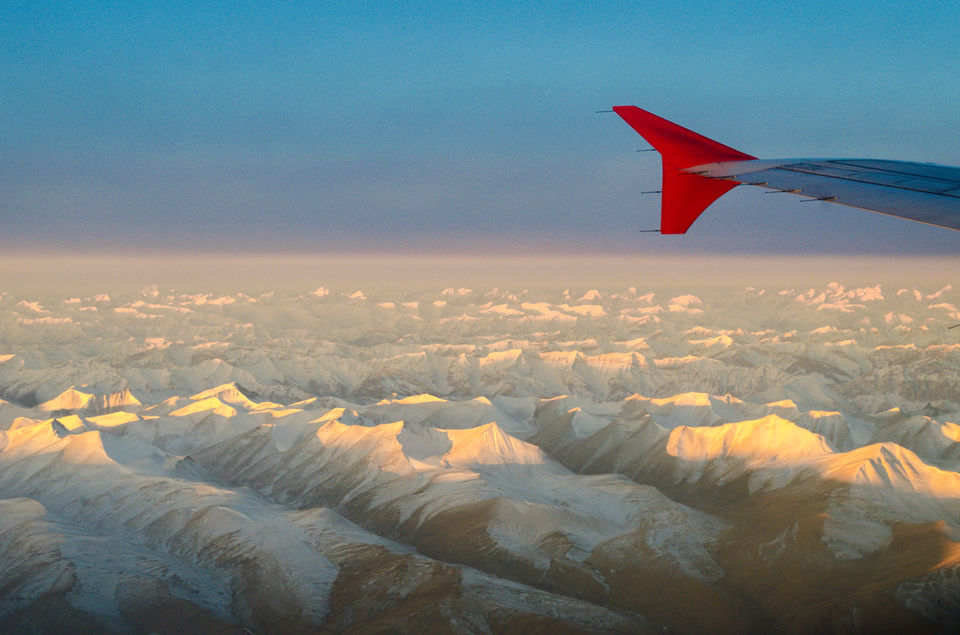 But i was waiting for the mighty Himalayas on my window screen. The sun was just raising. The sky seemed so blue, and the mountains started showing up. Soon we were over the Himalayan Mountains. The snow capped peaks, clothed in soft clouds here and there, presented a wonderful sight beyond words. In the early morning sun light, the snow covered mountain peaks looked as if they were of gold.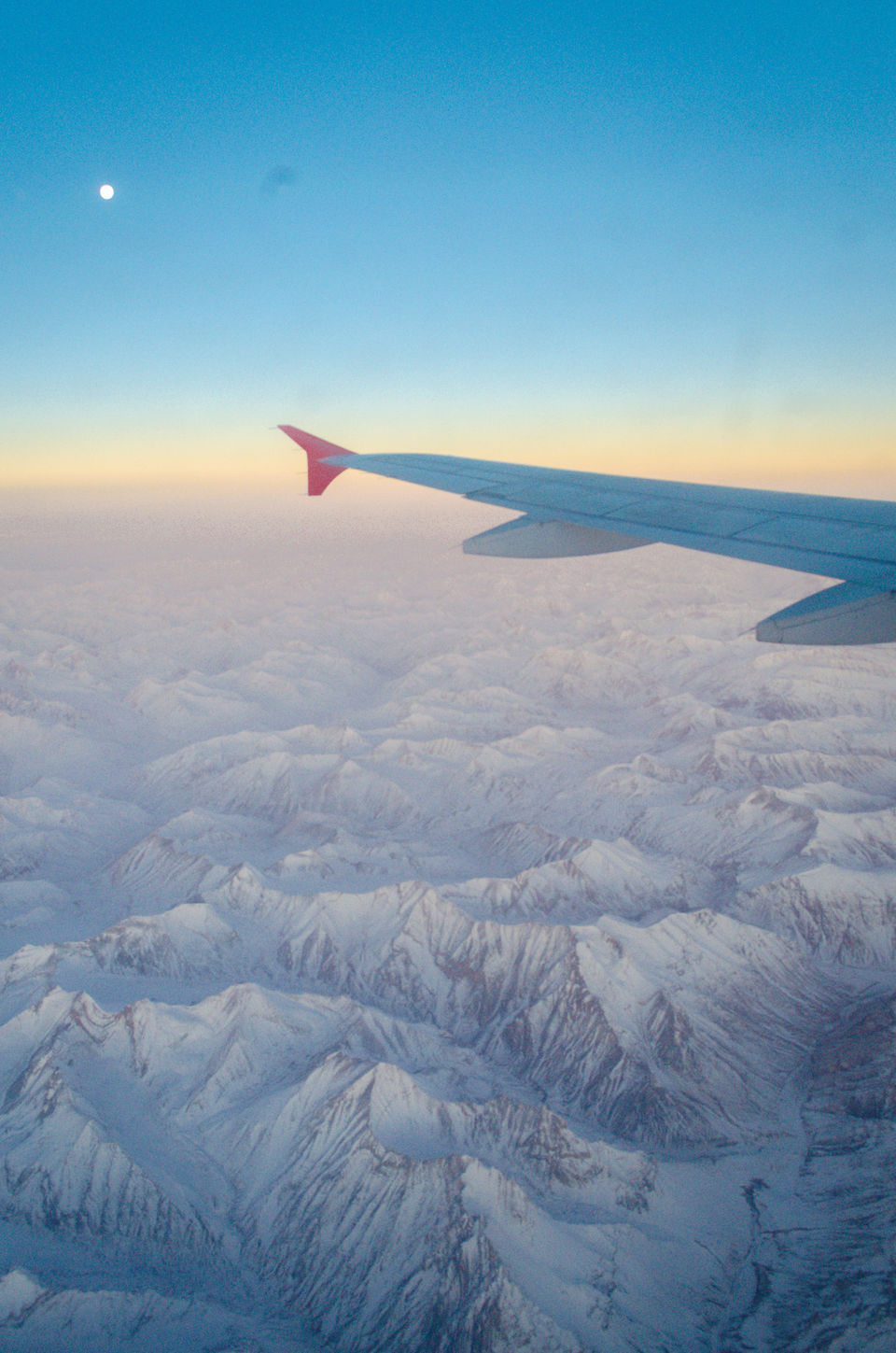 Being high! and I fell in love with that feeling right away!
If you want to get high then what are you waiting for, book a flight from New Delhi to Leh. And for better views book a flight early morning and pick a window seat on the left side.