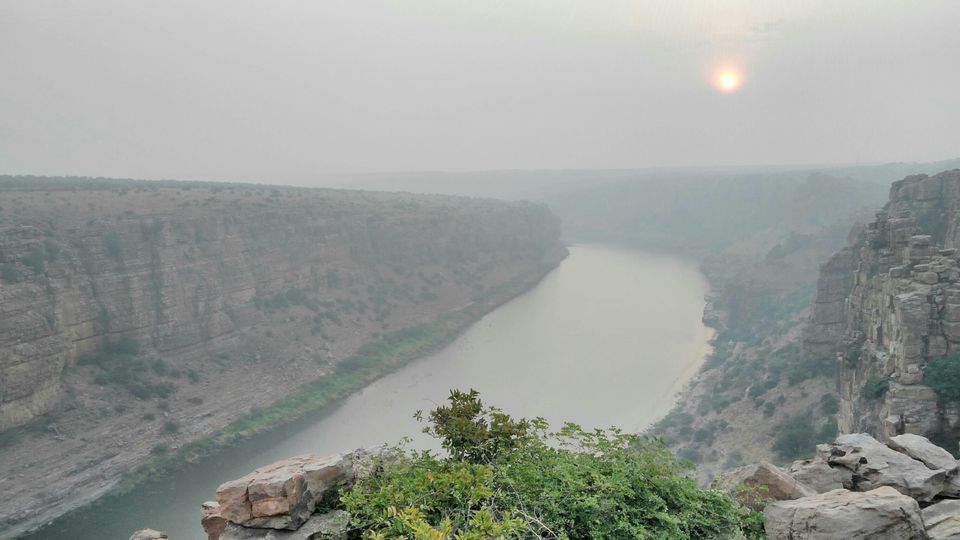 "Travelling. It makes you speechless, then turns you into a story-teller"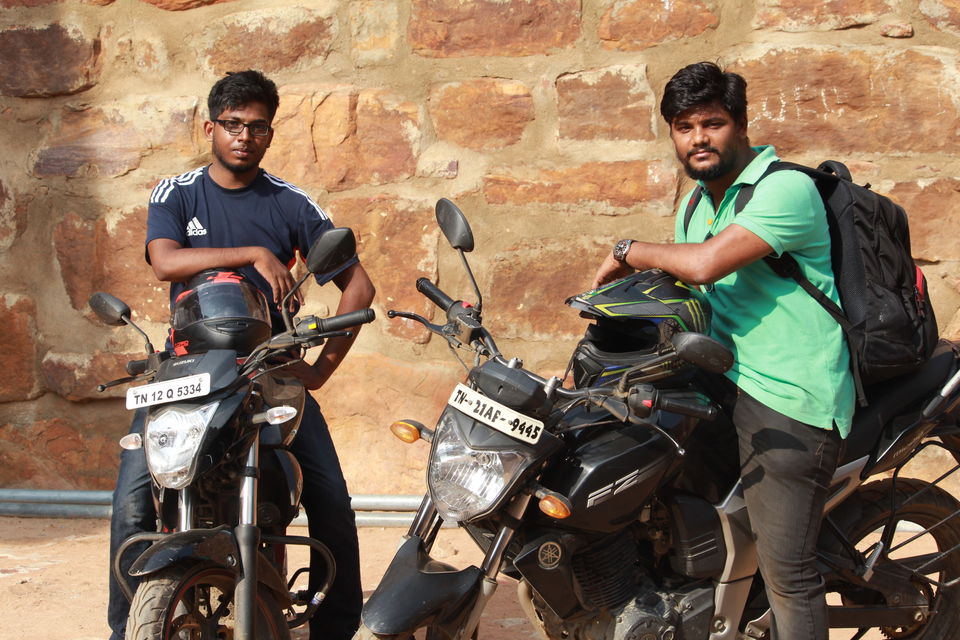 While searching for some off-beat destination from Chennai, I stumbled upon a place called Belum caves and Gandikota fort. I surfed lot of blogs and travel websites to know about this place and how to reach it from Chennai. Most of the blogs were from either Bangalore or Hyderabad but very few from Chennai.
With very little information available on internet and an urge to travel, I and my friend Roney Mathew decided to explore these places.
Two guys, two bikes and 330km road. We started from Arakkonam in early morning around 4 am. The route we took was Arakkonam-Tirupati-Rajampet-Kadapa-Jammalamadugu-Belum/Gandikota. We reached Jammalamadugu by 12 pm with few pit-stops.
While travelling from Chennai, start as early as possible and try to cover as much as distance possible in morning because the when the sun grows bigger it becomes difficult to ride in the scorching heat.
For the breakfast, don't spend too much time in searching for any hotels or restaurants as we did. We almost spent close to an hour for the same. Instead there is an AP Govt. Hotel on the highway. Watch for it on your right hand side while going from Chennai.
The road are almost newly built and well maintained. For some parts 4 lane road constructions were still going on. It is advisable to travel in your own transport as trains and buses are limited. As for the stay, AP tourism has its own hotel in Gandikota called Hotel Haritha. Better to call them and book in advance as in weekends they are almost full. We didn't get a chance to stay there as it was full so we had to book a hotel in Jammalamadugu. Since it's a small village and hasn't become a popular tourist destination, hotels are very less, food is limited to regional variety like idly, dosa and meals.
After searching for half an hour, we got a small, decent hotel (AC) where we checked in. Got freshen up and started for Belum caves around 2 pm. It is 50 km from Jammalamadugu. The roads till Belum were in a bad condition and lack of sign boards was causing us bit delay. GPS guided and may god bless the soul who invented it.
There is a white color statue of Buddha at the entrance which can be seen from a distance. The parking is very large and best part is that there is a petrol pump just opposite to the entrance. This is second largest cave system in India. Belum gets its name from the Sanskrit word 'Bilum' which means 'cave'.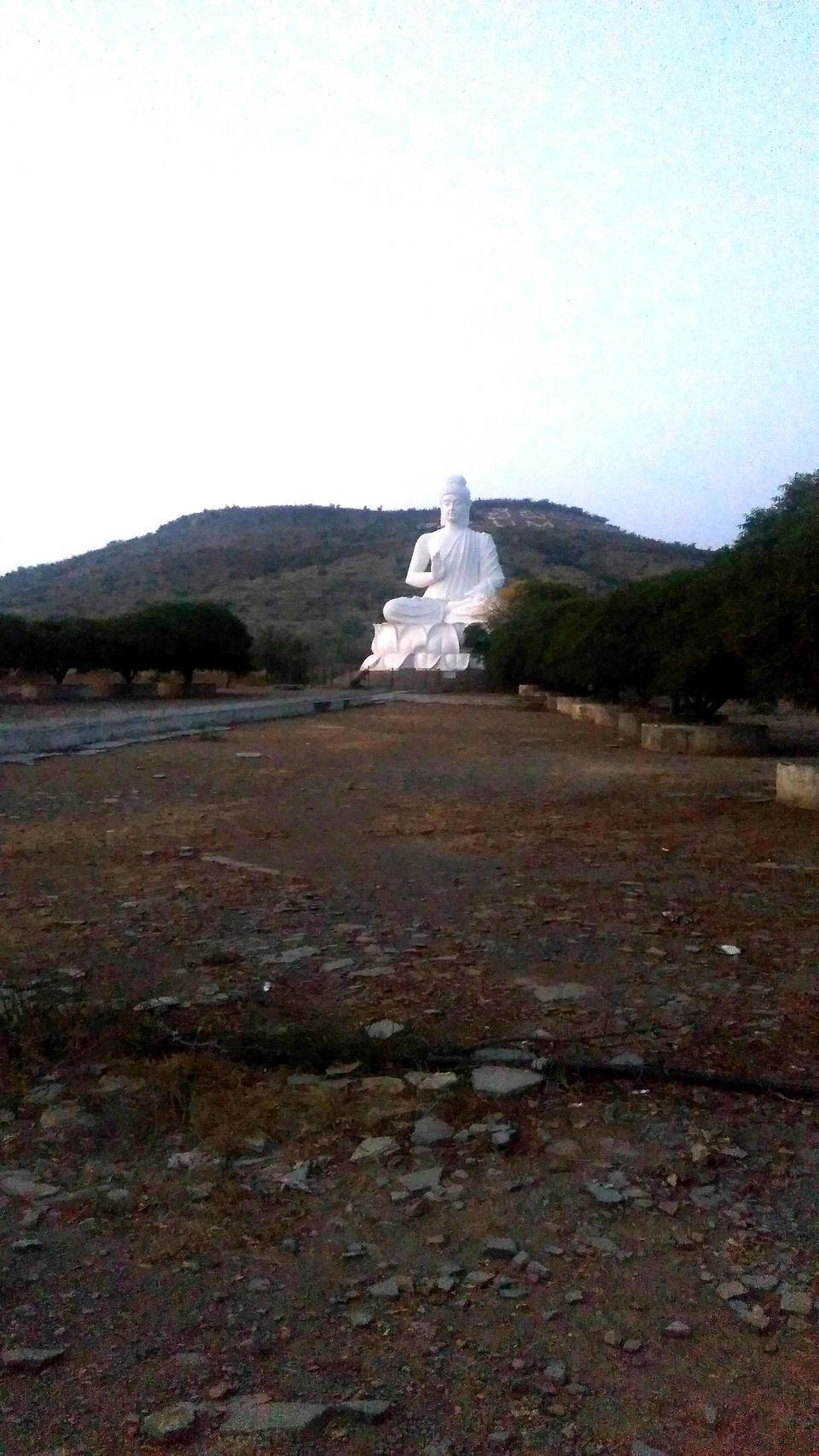 Entry ticket is Rs50/head. Camera is free. You can also avail guides for free of cost (pay them something out of courtesy). The entrance is one of the two sink holes which are broadened. As we entered inside, we felt bit scary as the cave looks like a dungeon from old horror movies. However, they have placed sodium vapor lamps at appropriate places which give a stunning effect. Heaven for photographers!!!! As you go deeper, humidity will increase and you will sweat a lot. Carry a water bottle and wear lose fitting clothes. Thankfully they pump air into the caves at strategic places and hence it doesn't get that hot.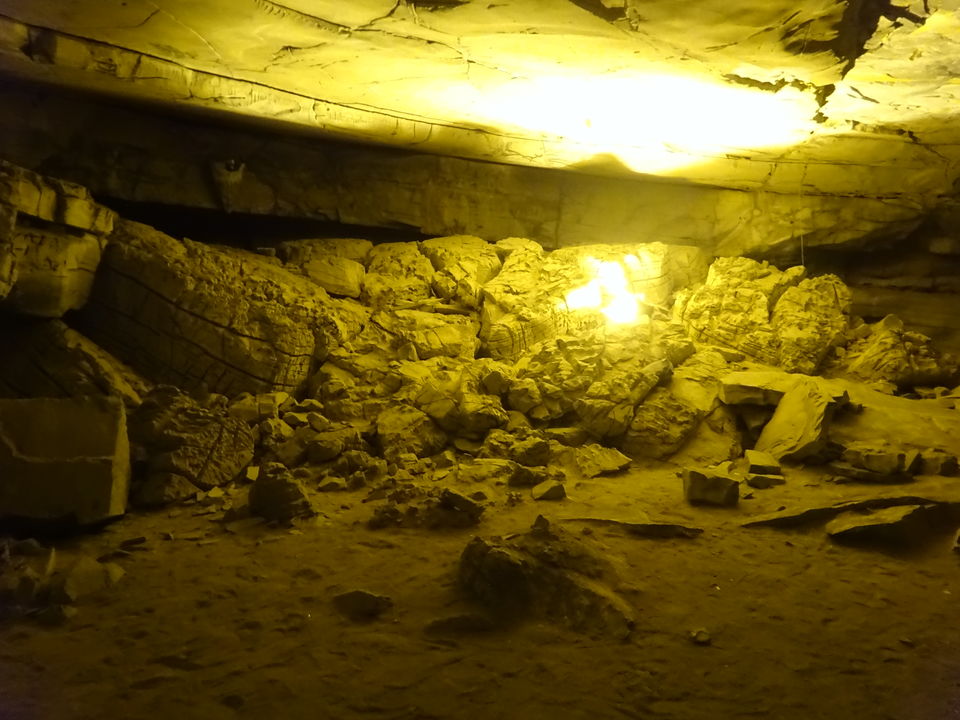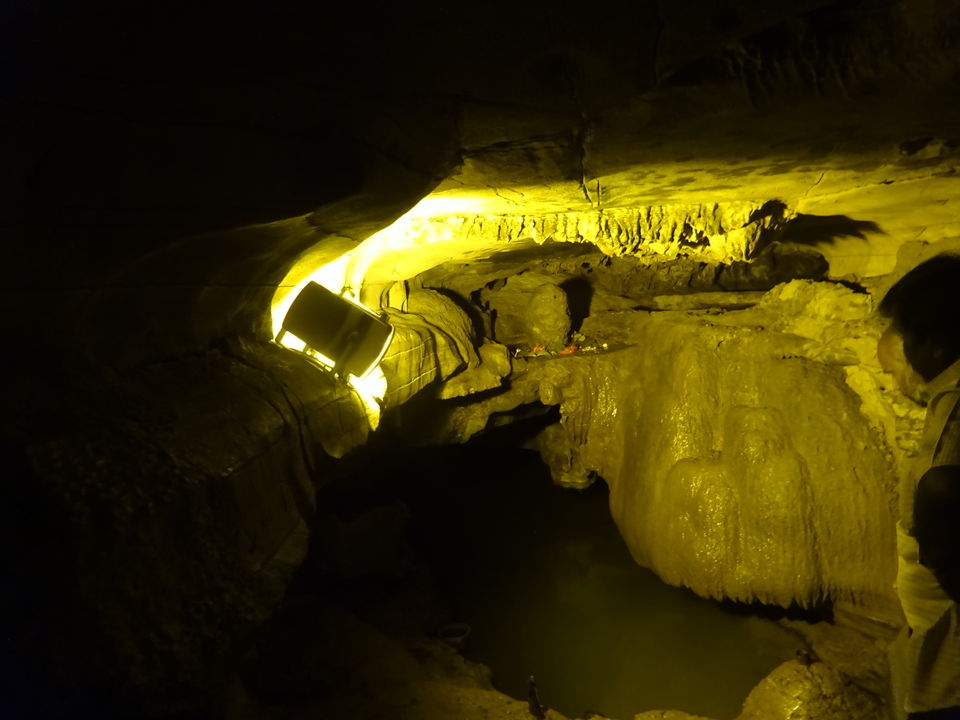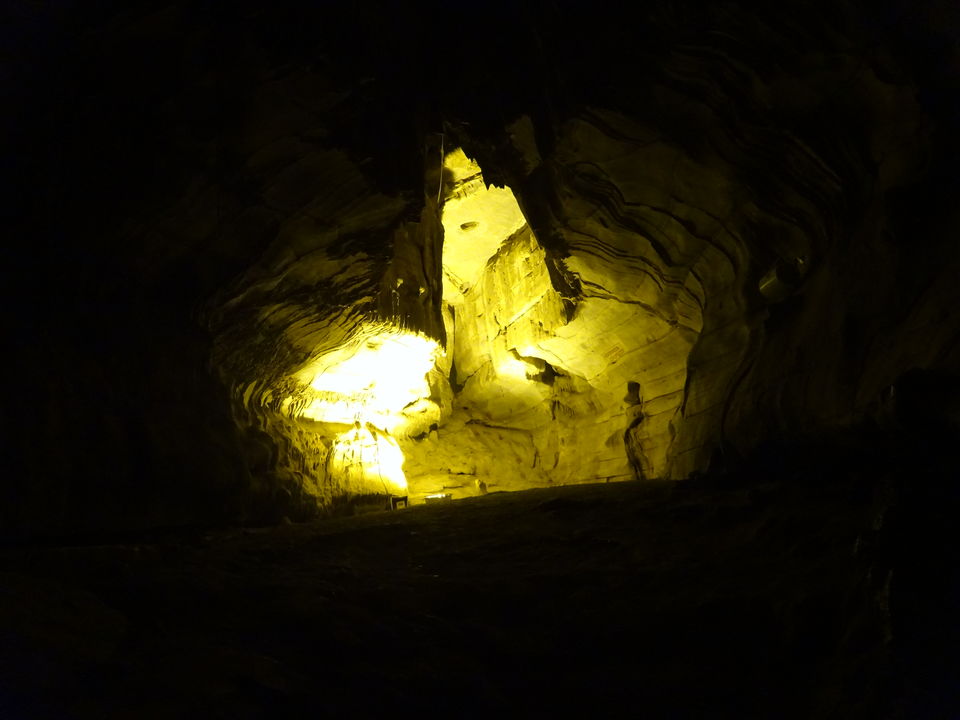 It took us almost 2 hours to look around the cave. The site is opened till 5:30 pm. After coming out we had some refreshments and reached the hotel by 7 pm. We had dinner and dozed off early as we had to wake up early in the morning to watch sunrise at Gandikota fort.
The road from Jammalamadugu to Gandikota fort is a 16 km long, zigzag, one lane road most bikers will love to drive on. This fort was constructed over Erramla hills and a gorge is made between the nearby flowing river Pennar and Erramla hills. The word Gorge is called as Gandi in Telugu language and "Kota' is spelt for the home. Thus, this place called Gandikota. We can drive our vehicles inside the fort.
Reaching there includes bit of rock-climbing. Once you reach on top, the view is worth. A river cutting through the hills plus the sunrise. What a view!!!!! That is why it is called "Grand Canyon of India". No words can define the feel of watching the early morning sun coming up the horizon with the cool breeze flowing across your face.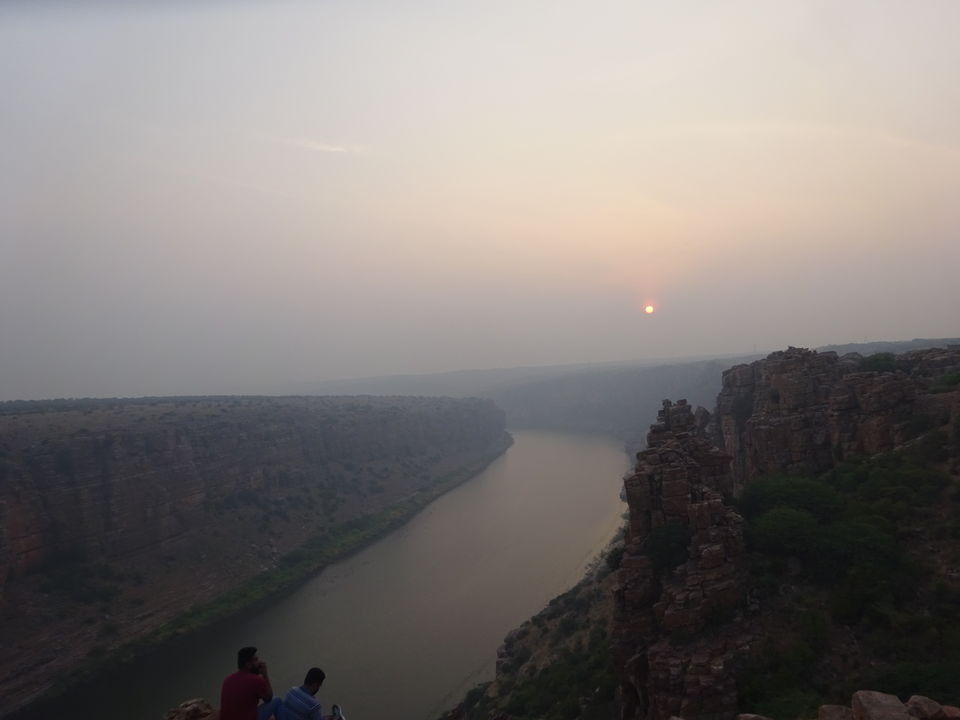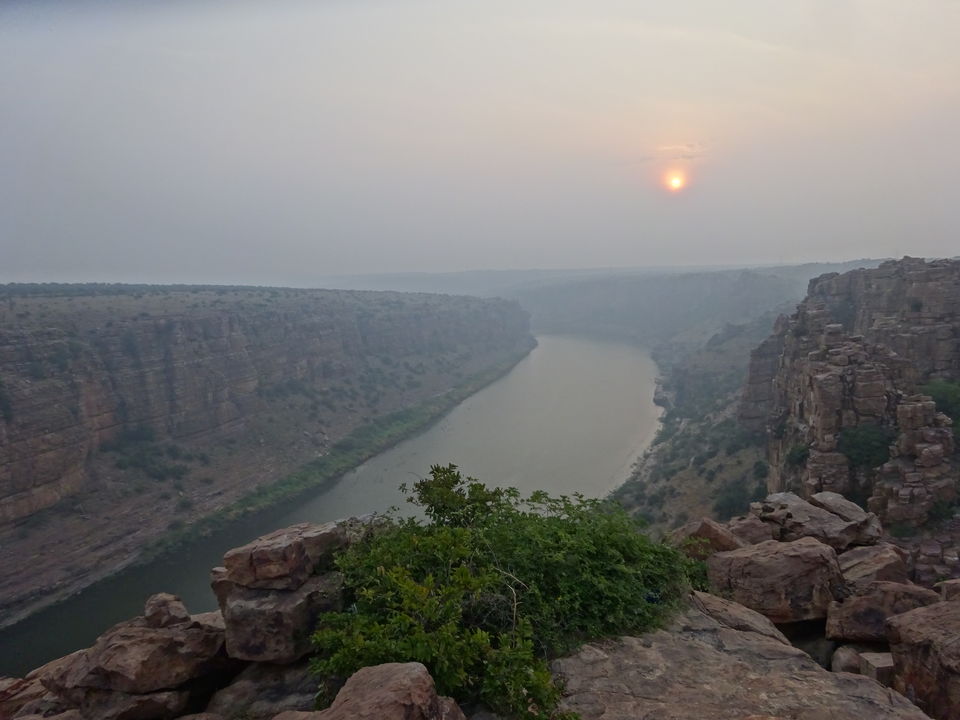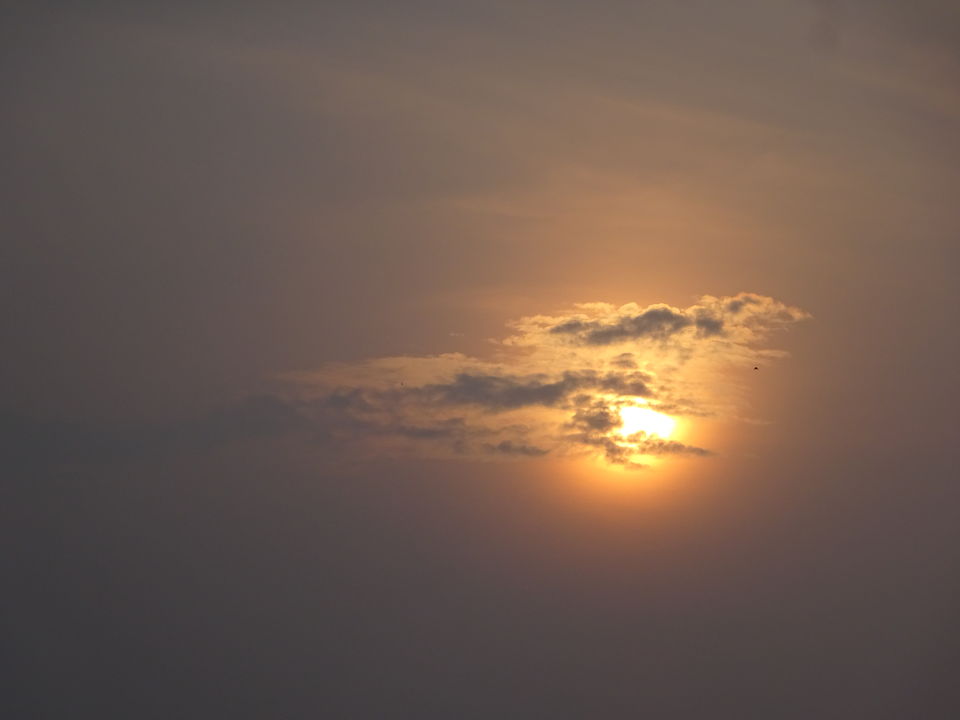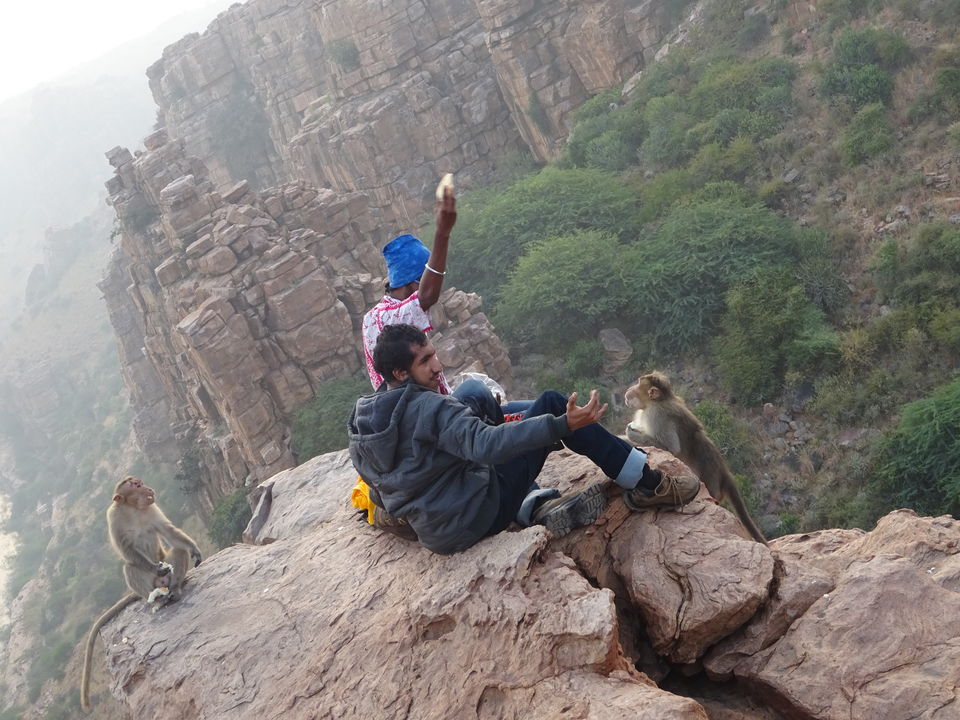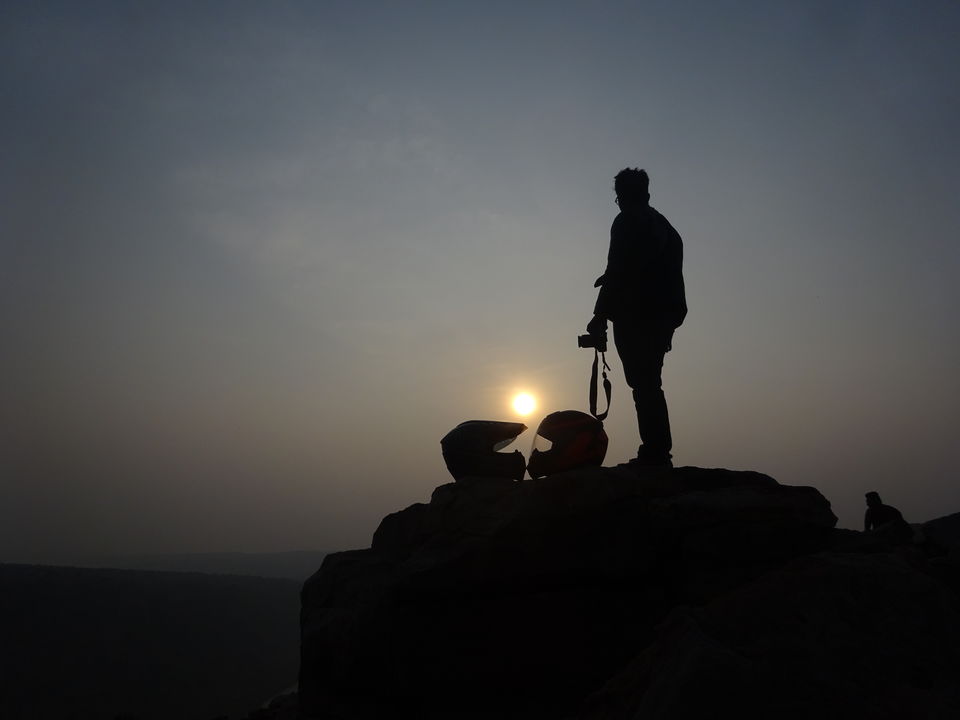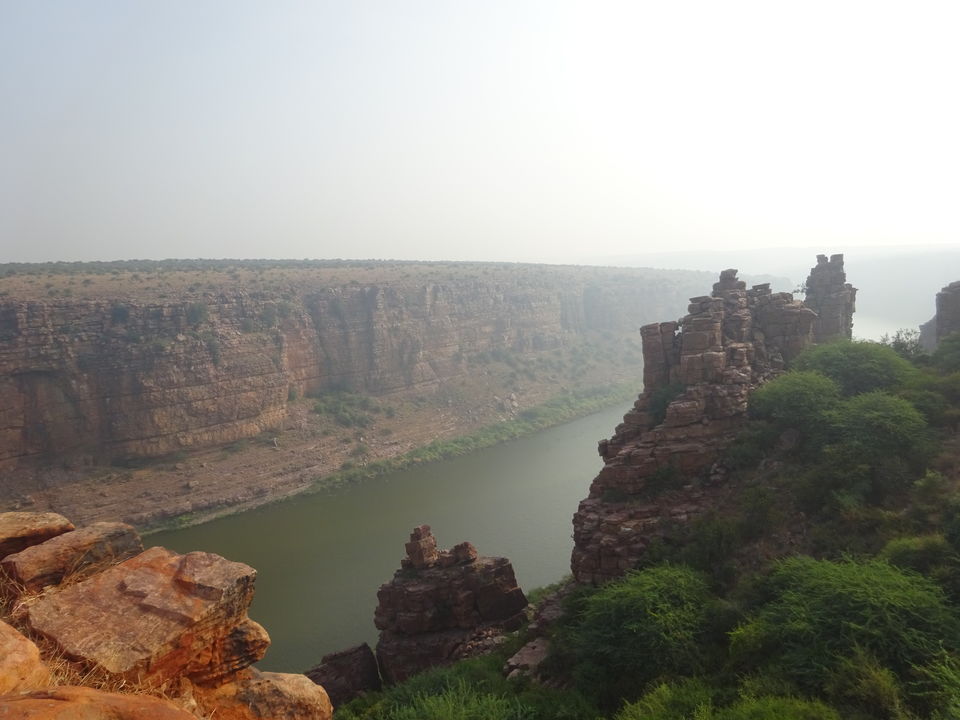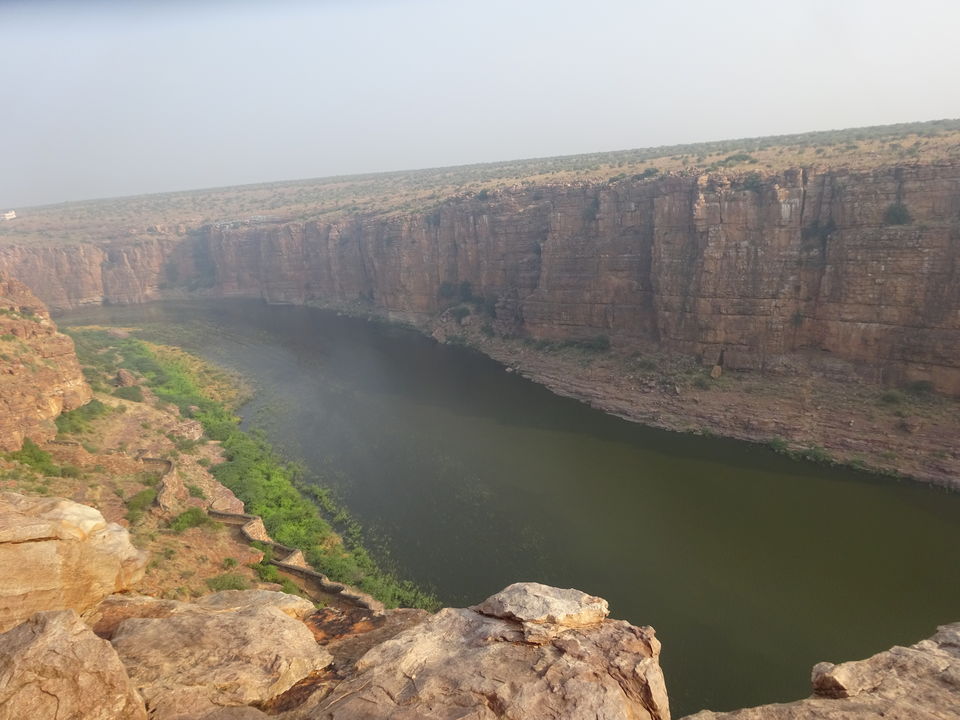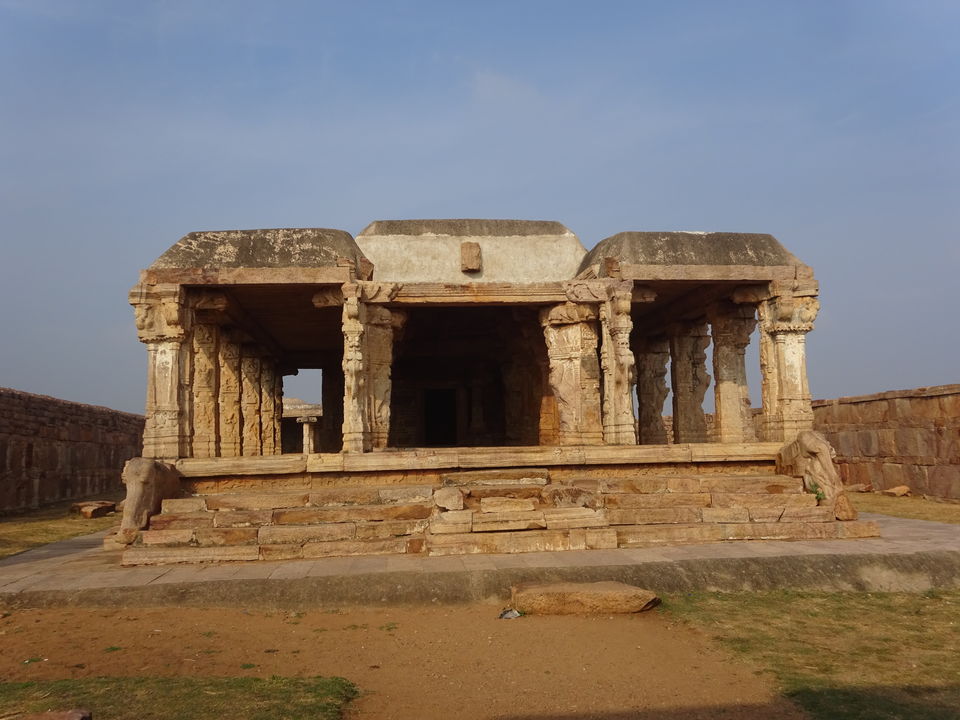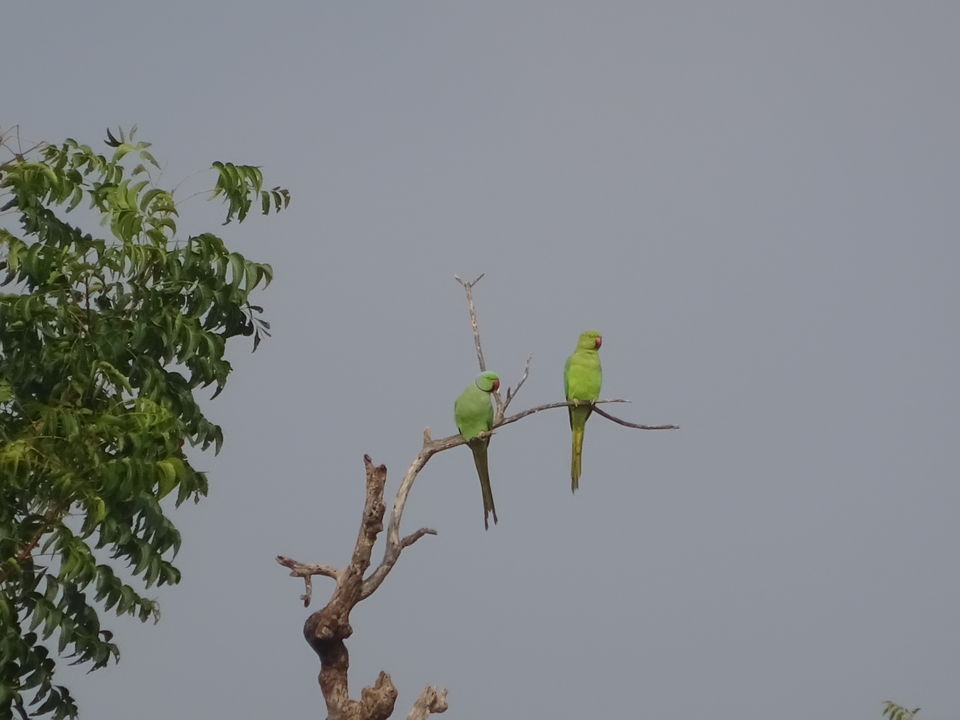 The surrounding area is more of a ruin which has an old temple and a mosque. Worth some clicks though. We stayed there for two hours and after some photo shoots, we returned to our hotel. We checked out at 12 pm and we reached Arakkonam at 8 pm with lots of memories with us.
Some more pictures from my friend's camera (better than mine :p)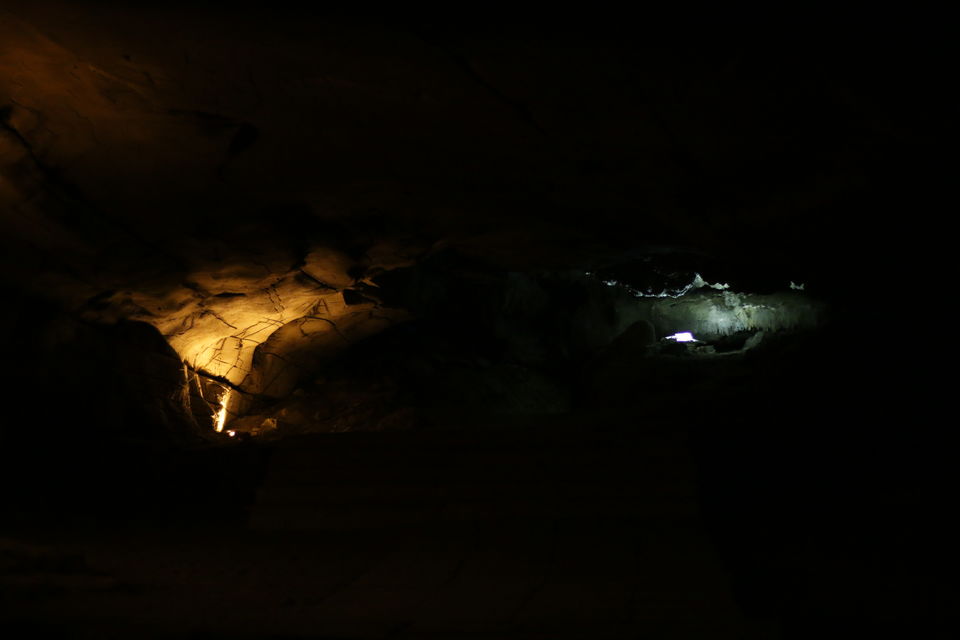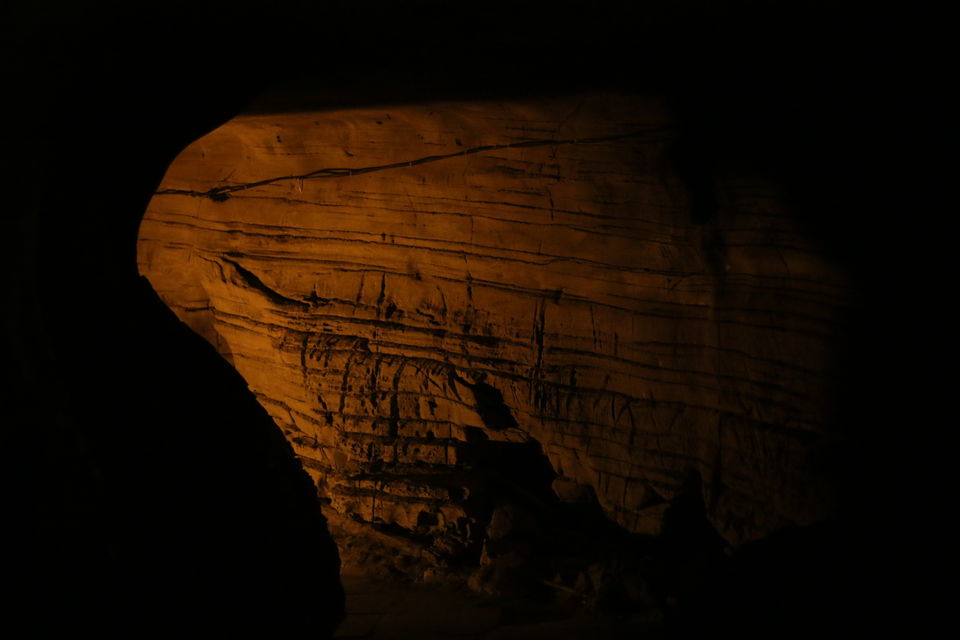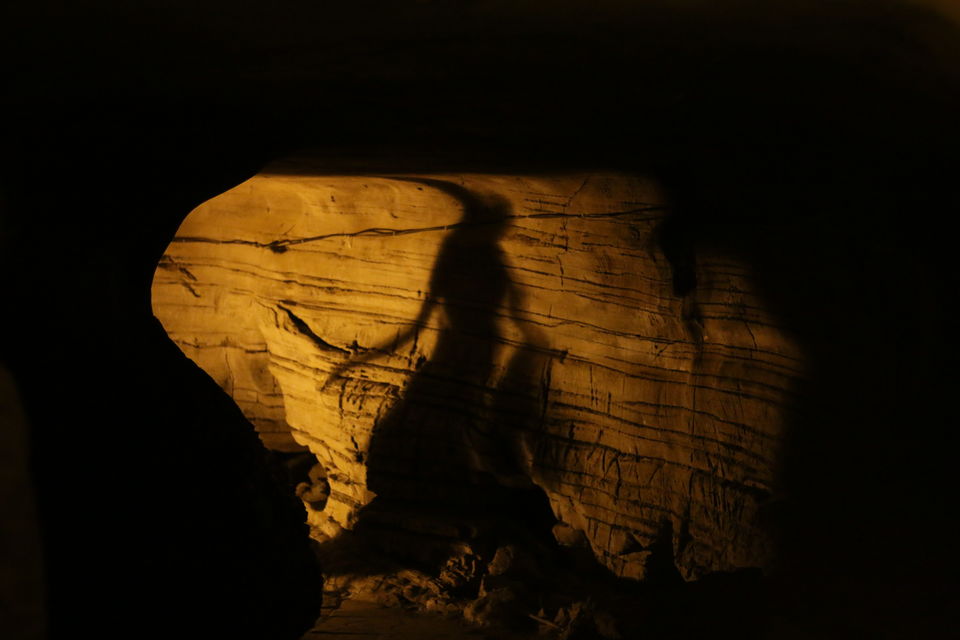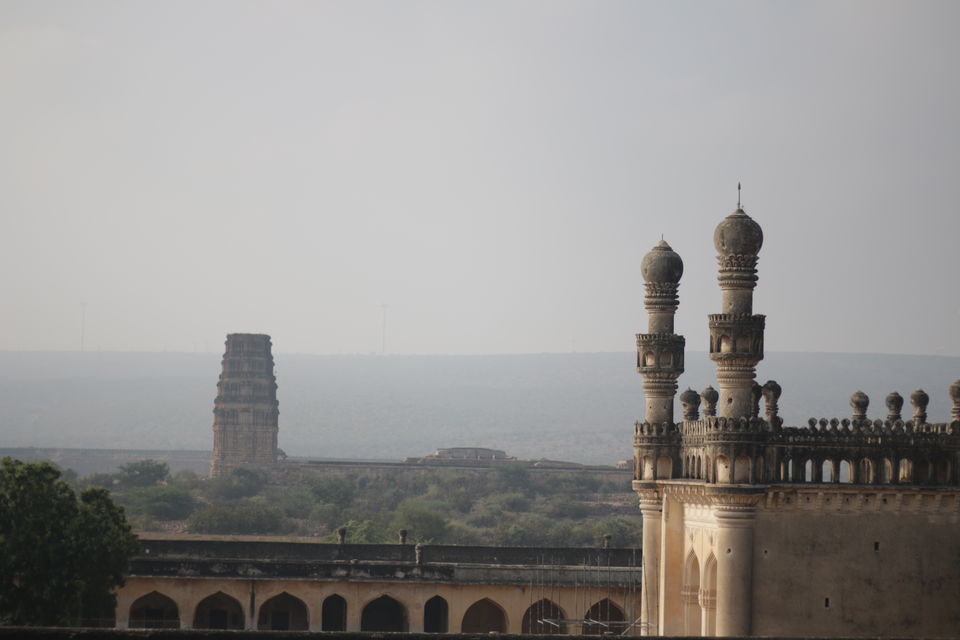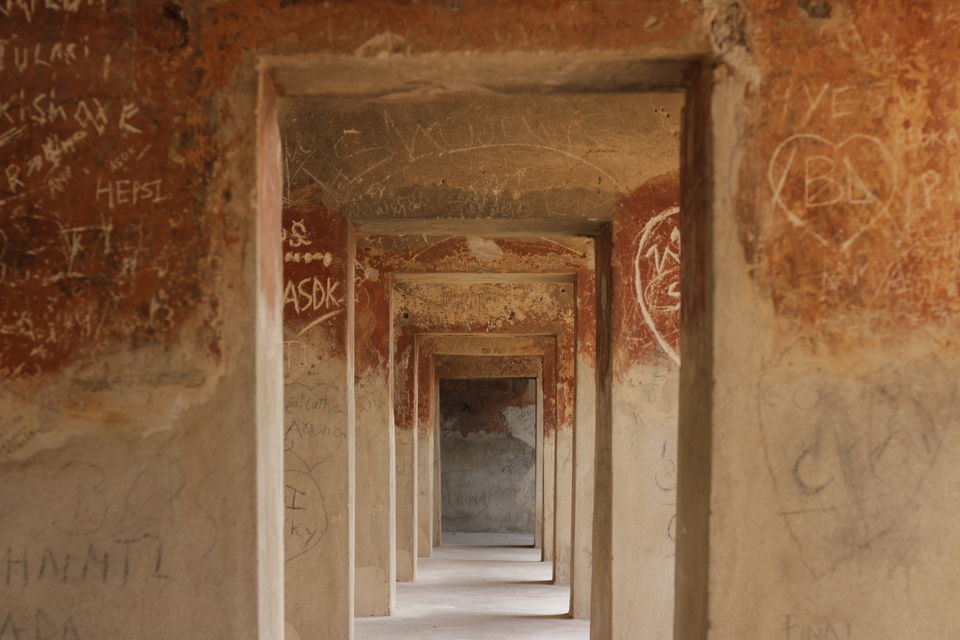 These two are still very much sans of the tourist flock hence you'll enjoy the calmness and serenity of these places. Visit these before it becomes a major weekend destination.
"Let your memory be your travel bag"