I am an avid traveler. I am a research scholar in chemistry and a larger part of my time I spend in a closed room working with the computers. Unlike other chemistry scholars, I have an advantage. The advantage is 'I work only with the computers'. So every now and then, I open the internet and read about places..all sorts of places and I often virtually travel to those places...all thanks to the Google Earth Satellite view. Sometimes when I feel bored...which happens to me almost every weekend, I plan a short trip to a nearby place. And in one such plans, I happen to visit Belum Caves and Gandikota. Belum caves is in Kurnool district and Gandikota is in Kadapa district. Both are in the state of Andhra Pradesh, India.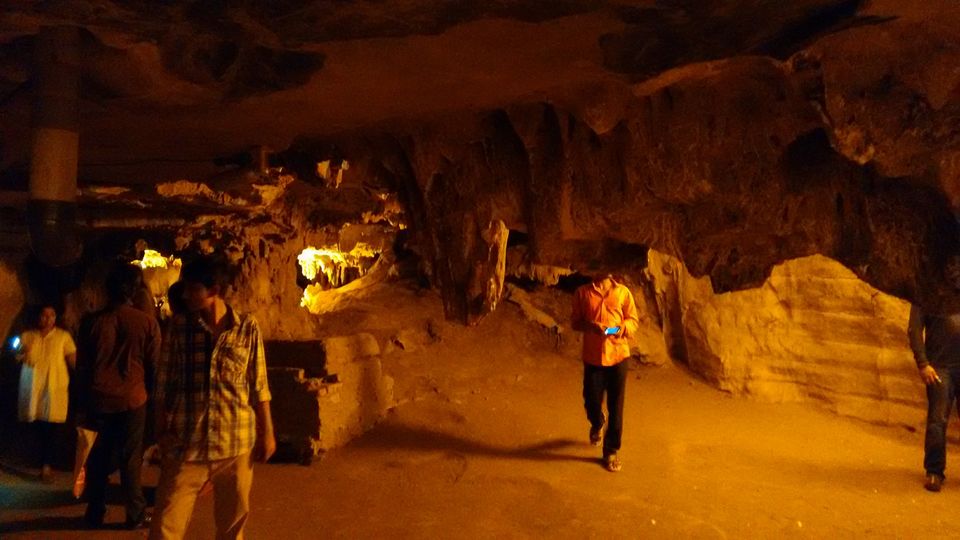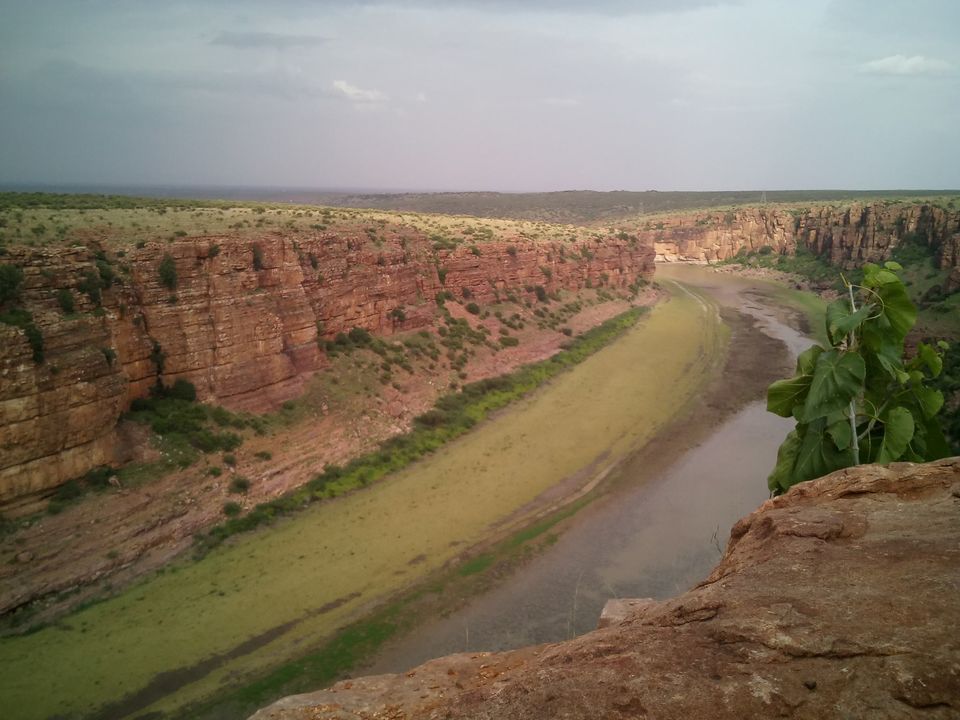 How to get there:

The nearest railway station to both these places is the town of Tadipatri in Ananthapur district which is at a distance of 350 kms (an overnight train journey) from Hyderabad, 270 kms from Bangalore , 370 kms from Chennai and 250 kms from Tirupati. There are many buses which frequently ply between Tadipatri and Belum caves. From Tadipatri one can take the bus to Banganapally and get down at Belum caves (30 kms, 50 mins from Tadipatri).
The other nearest railway station is Gooty junction which is on the Hyderabad-Bangalore line. Gooty junction is around 300 kms from Hyderabad, 260 kms from Bangalore and 400 kms from Chennai. One can then take a bus to Tadipatri and get down at Bugga (90 mins from Gooty). Bugga is on the way to Belum caves from Tadipatri.
There are many regular bus services from Hyderabad to Gooty and Hyderabad to Tadipatri.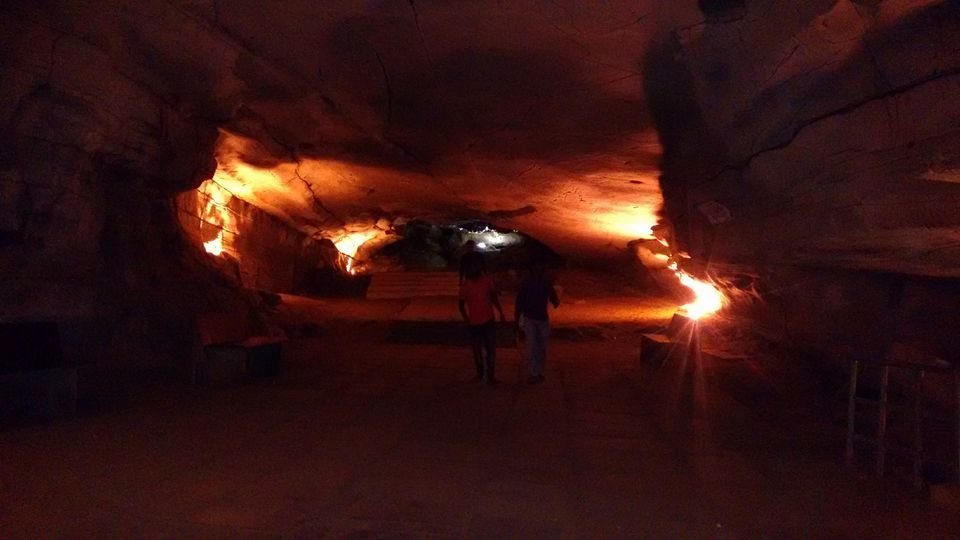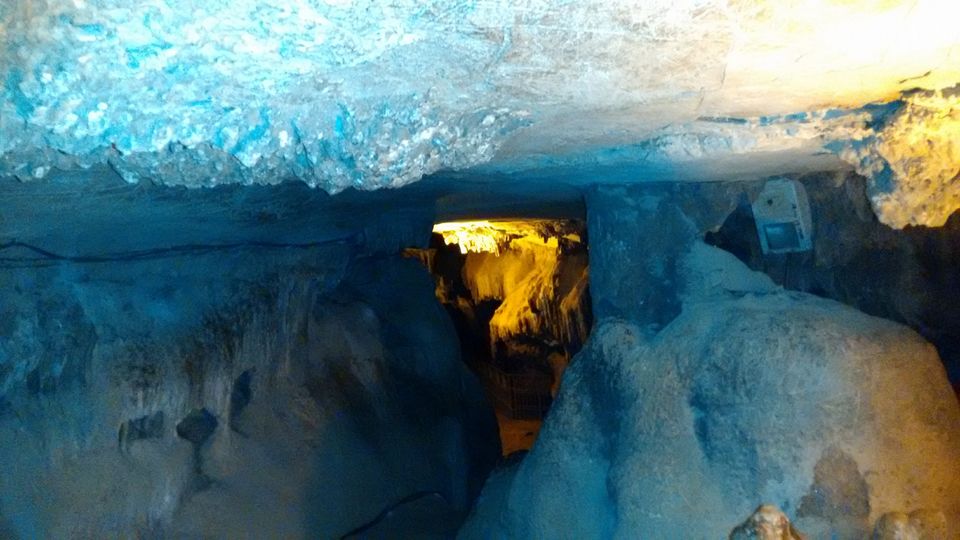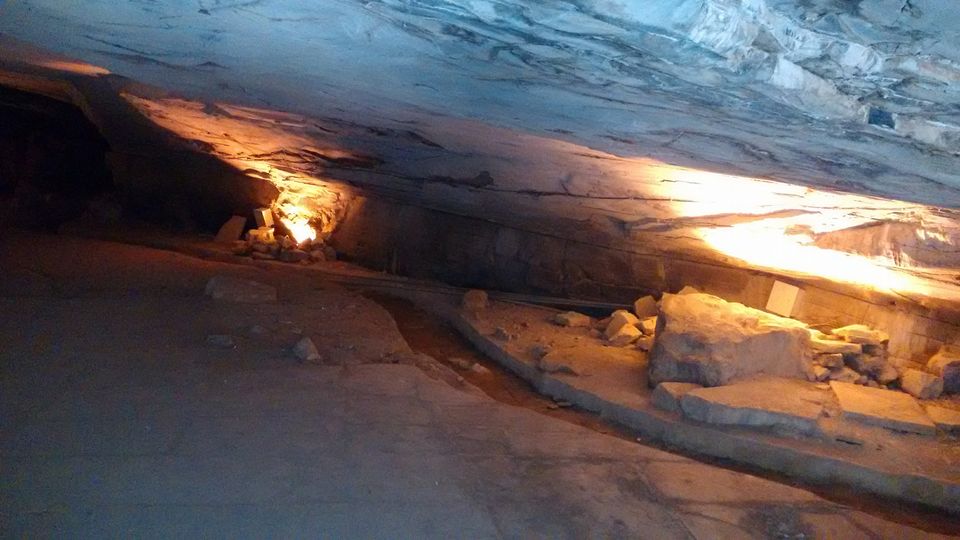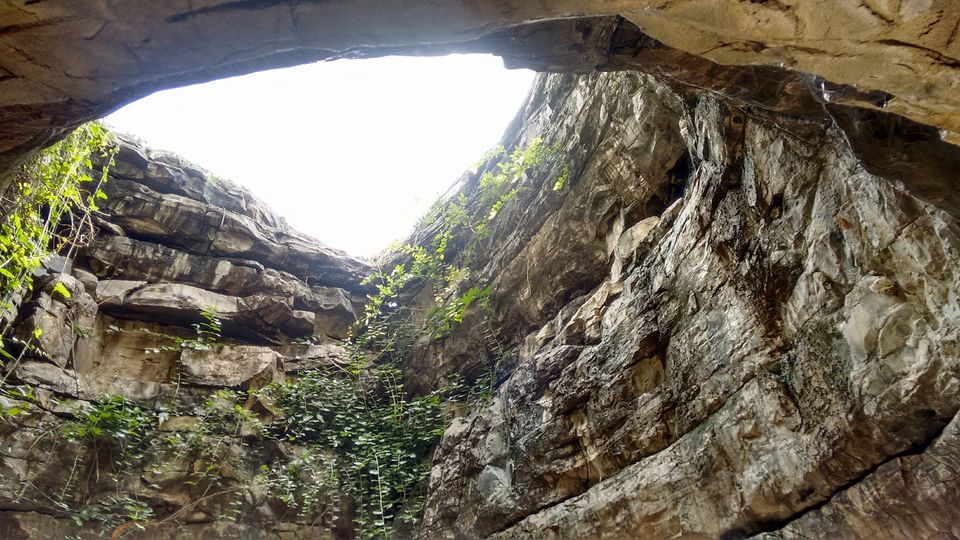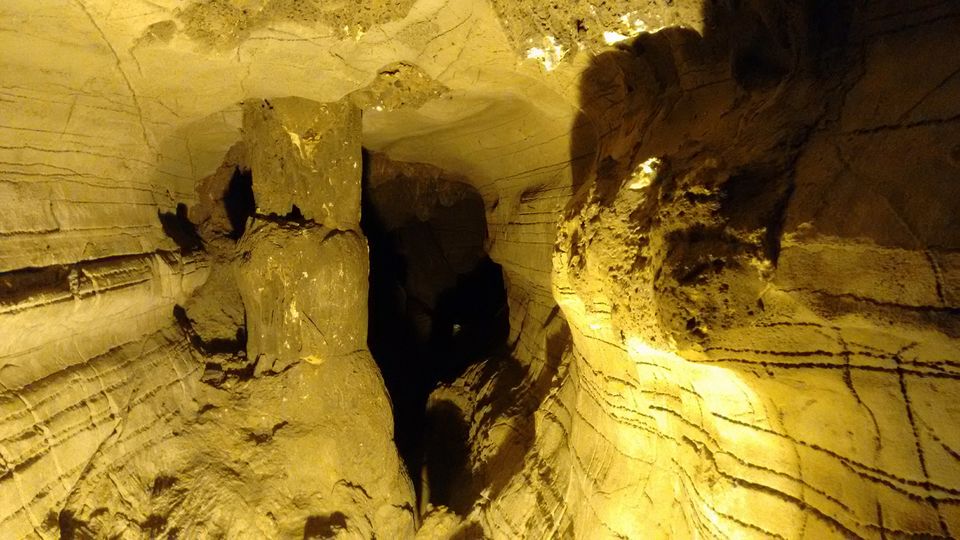 About the caves:
Belum caves is one of the largest and longest caves in the plains of Indian subcontinent. The entrance to the cave is a direct circular opening on the ground. There are staircases installed for the people to get into the caves. The ticket cost is 50 INR per person. This place is superb clean and excellently maintained by the APTDC which provides free guides. This cave is about 3.5 kms long out of which only 1.5 kms is open to the tourists. It is highly adventurous inside the cave. There are all sorts of passages ranging from very wide to very narrow. There is one passage here where one has to literally bend and crawl to get into a huge chamber called the 'Meditation chamber'. There are beautiful formations of stalactites and stalagmites at many places. Deep inside there is a chamber called 'Koti-lingalu' which literally translates to 'A crore shiva-lingas'. Here one can see thousands of beautifully patterned stalagmites hanging from the ceiling. The deepest point inside this caves is about 120 feet where one can see the ground water table. APTDC has installed air shafts at many places inside the caves.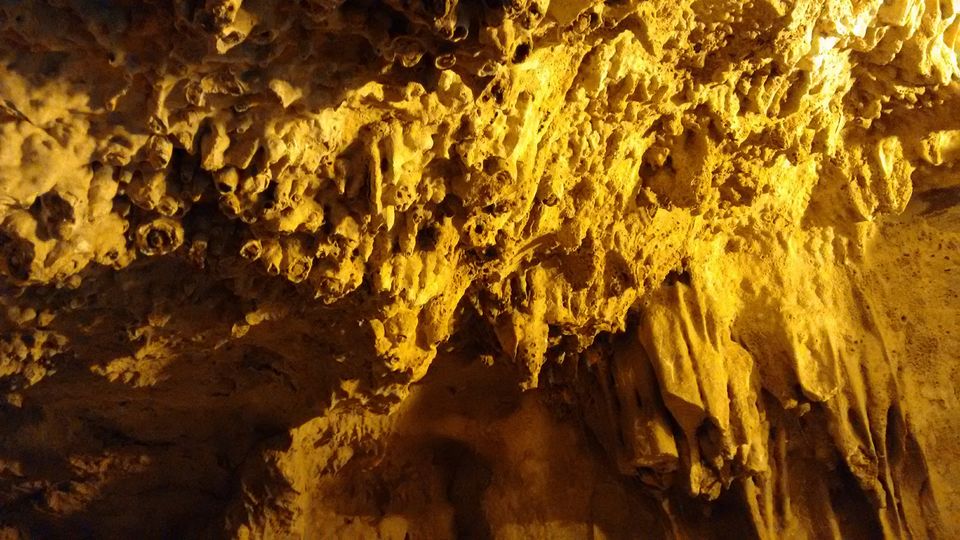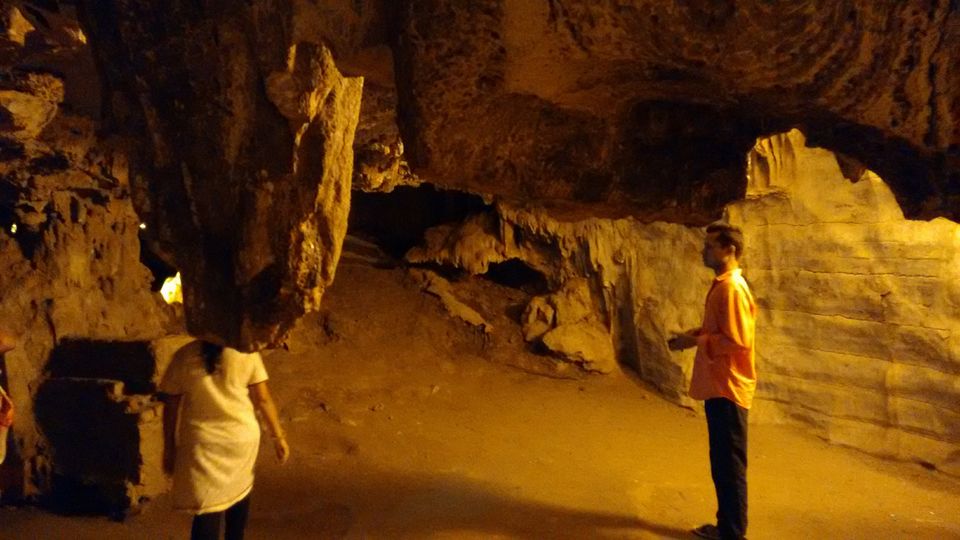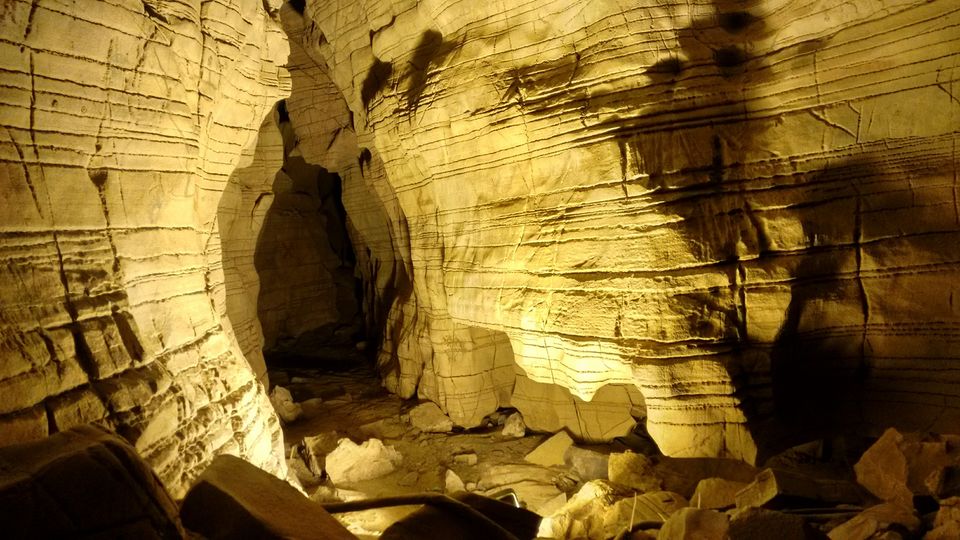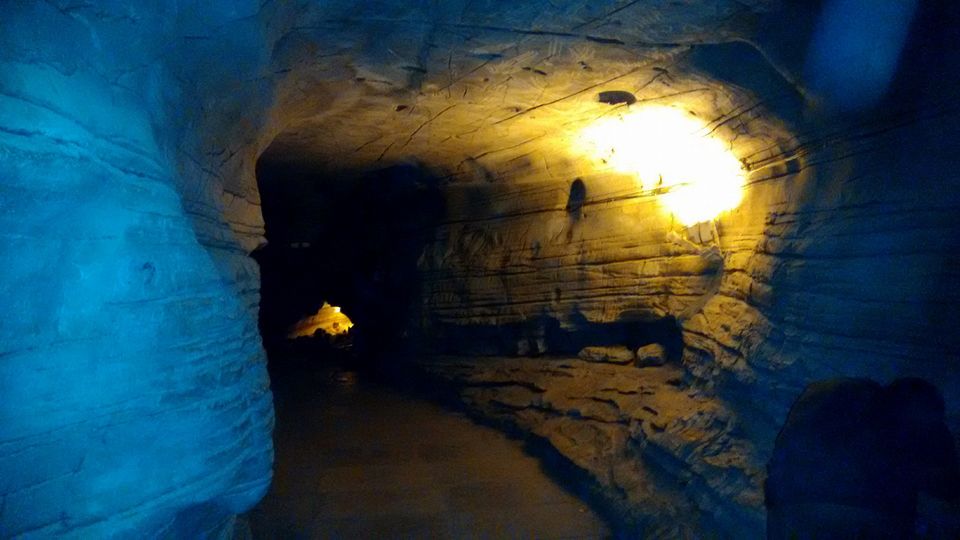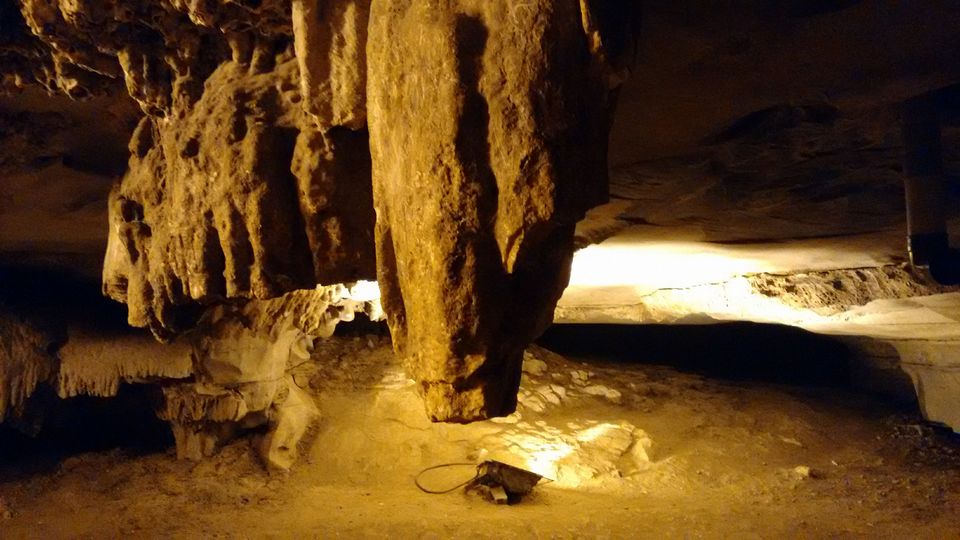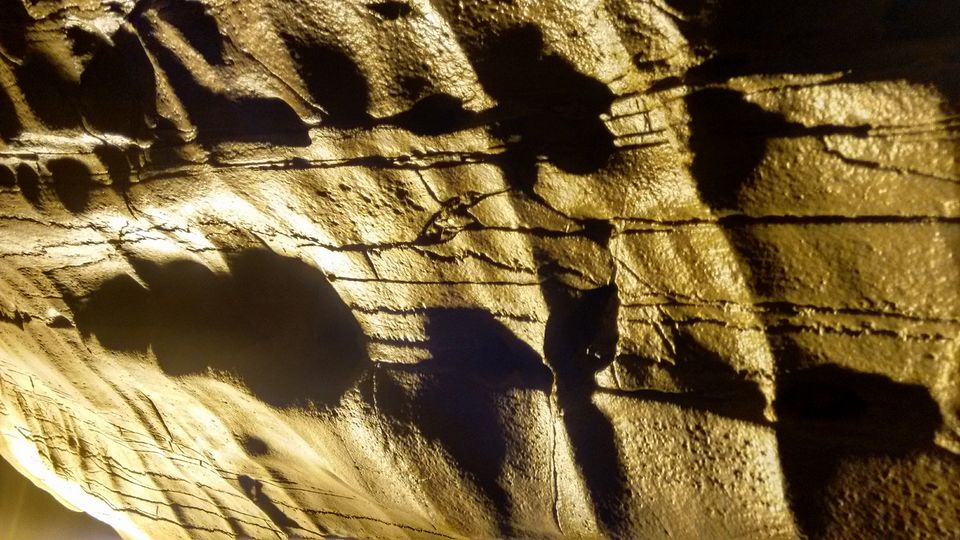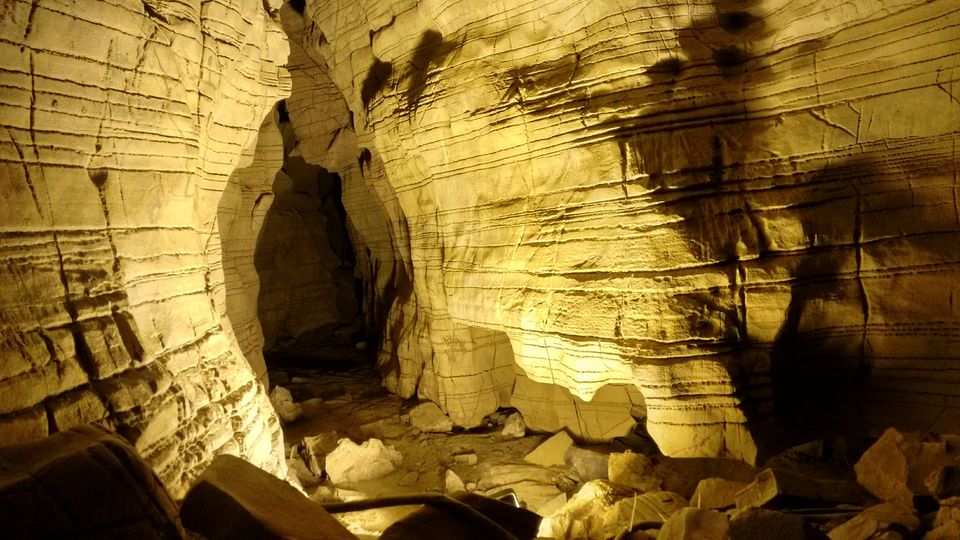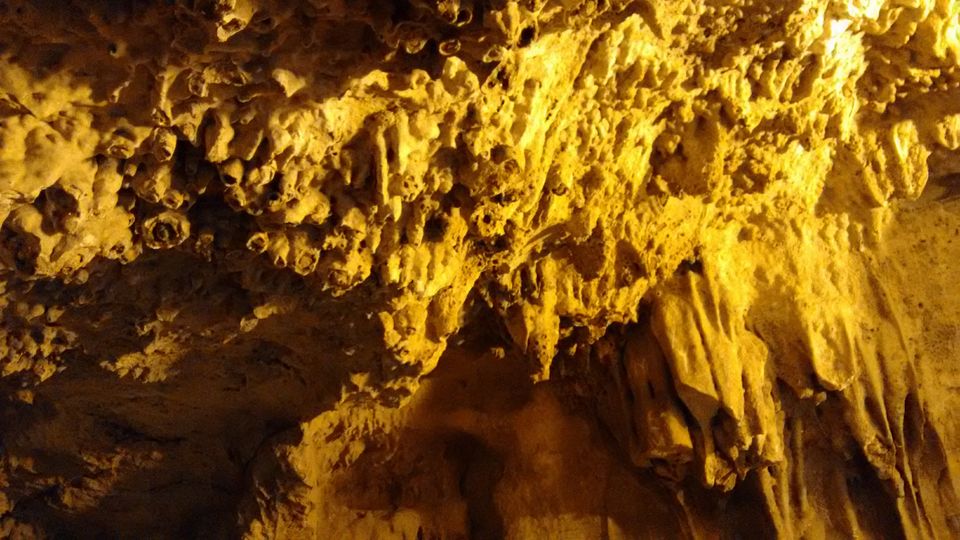 How to reach Gandikota from Belum caves:
From Belum caves, one can take a bus to Kolimigundla which is at a distance of 3 kms from the caves. From kolimigundla there are frequent buses to Jammalamadugu (45 kms, 1 hr). There is a bus from Jammalamadugu to Gandikota (16 kms), but the frequency of this bus is very less. It is better to hire an auto from here. It costs around 250-300 INR (depends on your bargaining capacity) for the round trip in an auto.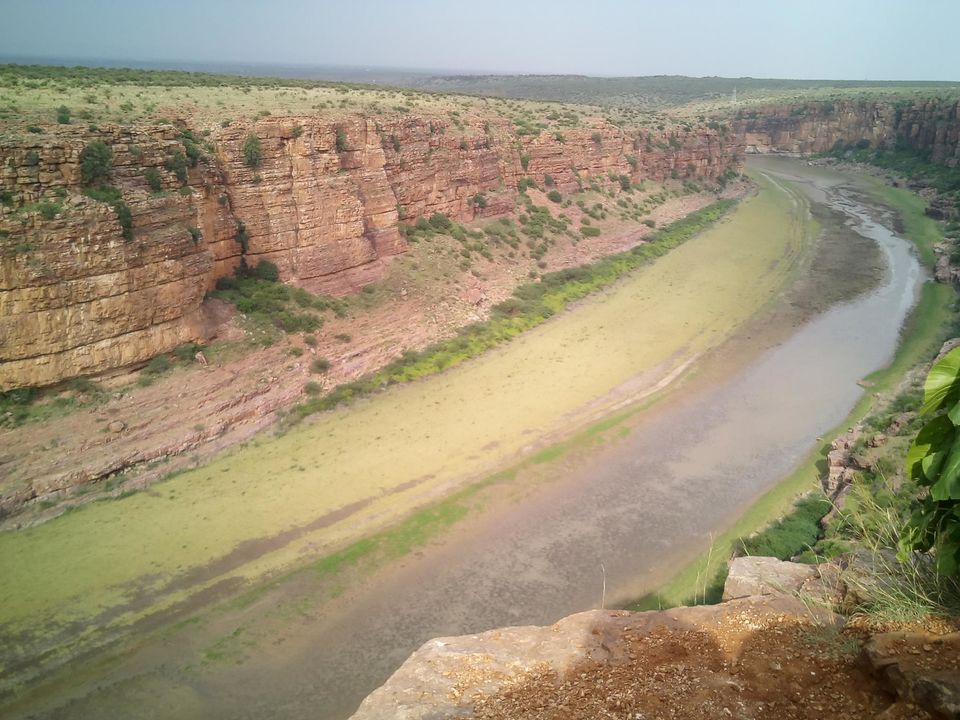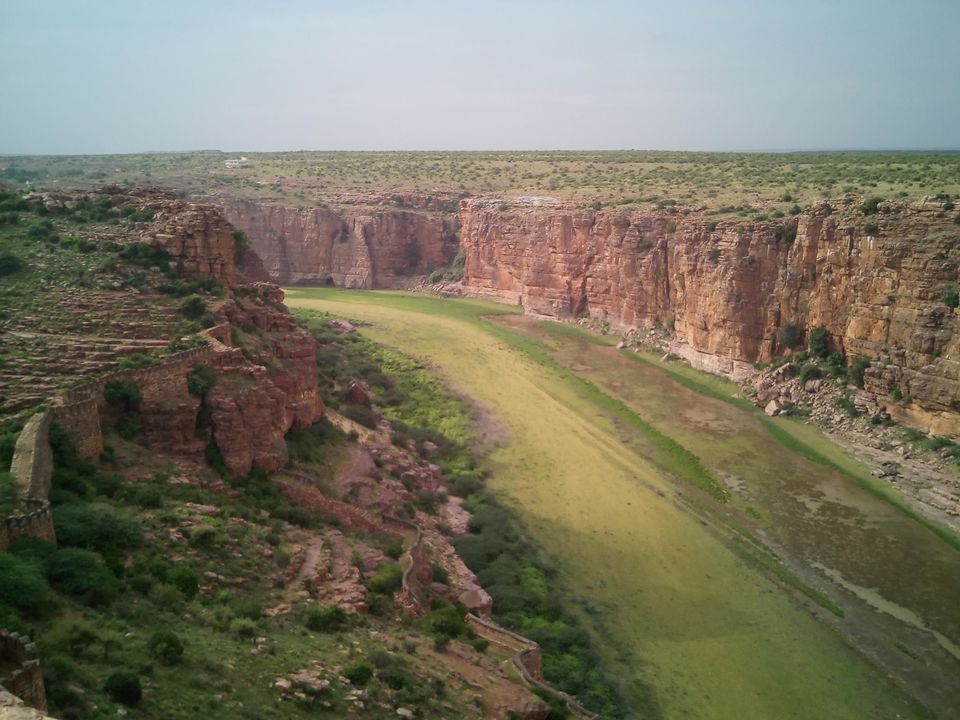 About Gandikota:
Gandikota is also known as the Grand Canyon of India. This is deep gorge which is formed by the river Penna which cuts through the Erramala hills. There is a fort by the side and hence the name 'Gandikota' where in 'Gandi' means a gorge and 'Kota' means fort. This place is surrounded by massive boulders of red granite. They are found everywhere.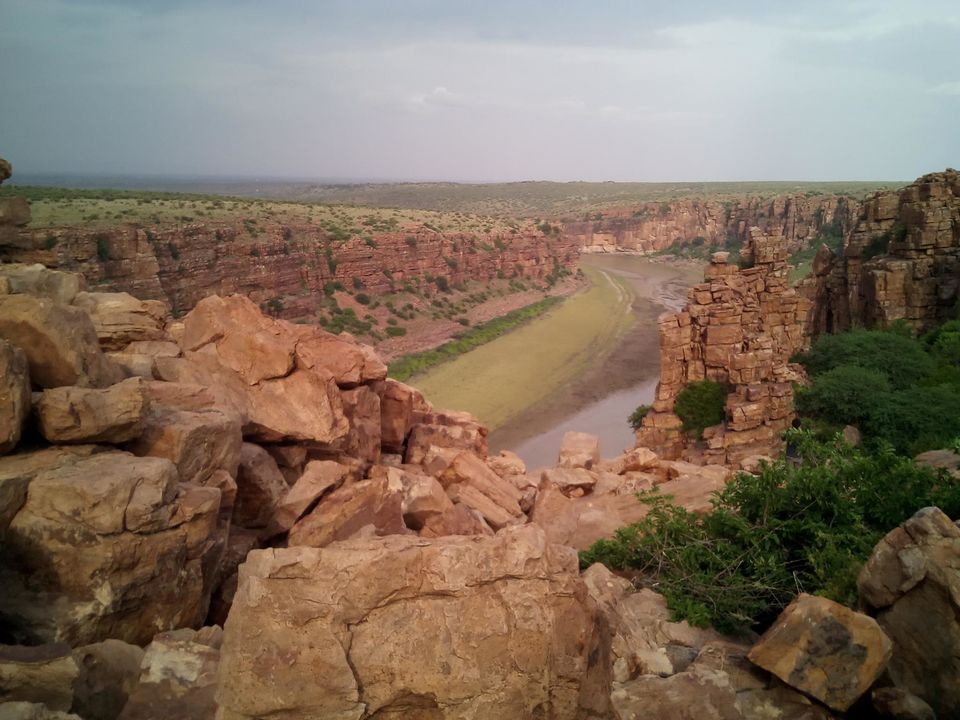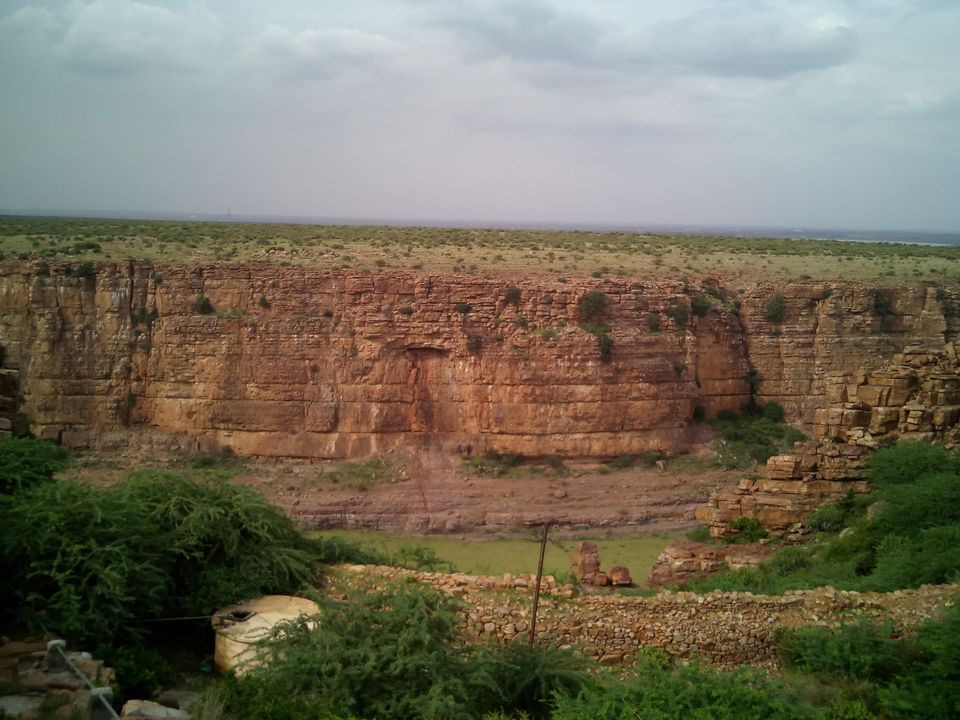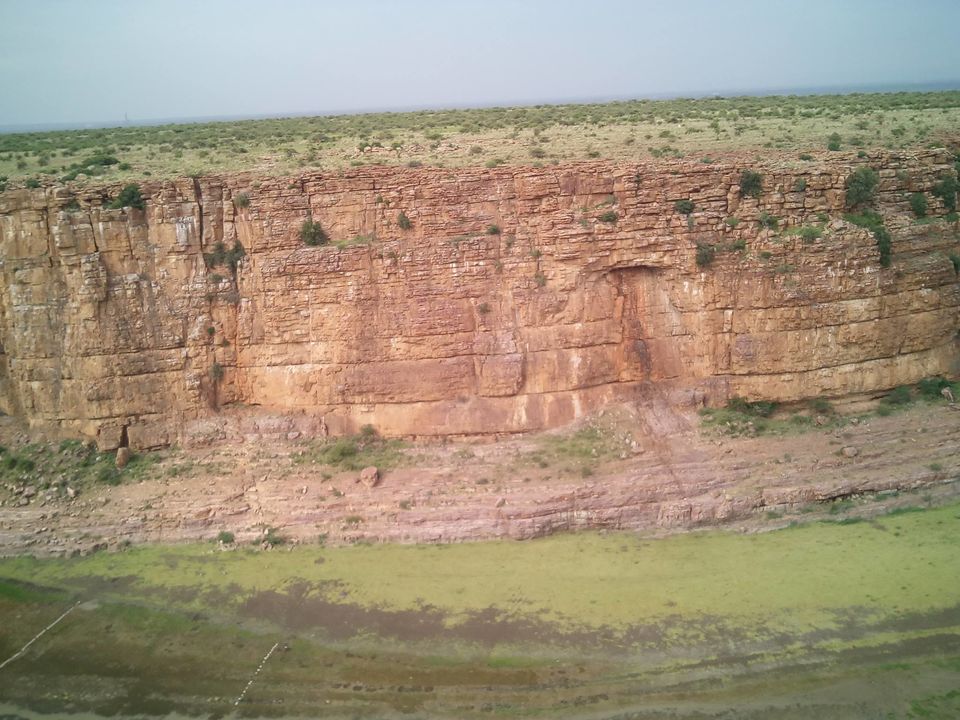 How to plan for a one-day trip to these places:
Get into a night bound train from Hyderabad to Bangalore/Tirupati. Get down at Gooty or Tadipatri. Take a morning bus to Belum caves. Explore the caves till noon. Take a bus to Gandikota. Experience the beautiful sunset by the gorge. Take a bus to Gooty or Tadipatri. Get into a night bound train to Hyderabad.
Total Cost of the trip:
If travel by train from Hyderabad, it will be around 1000 INR per head. If travel by bus from Hyderabad, it will be around 1800 INR per head.