If you have a dream of living in a cabin next to a Fjord or any Scandinavian city with rich culture then Bergen will be your best pick. Bergen is the second largest city of Norway situated between longest fjord, Sognefjord, and the beautiful Hardangerfjord.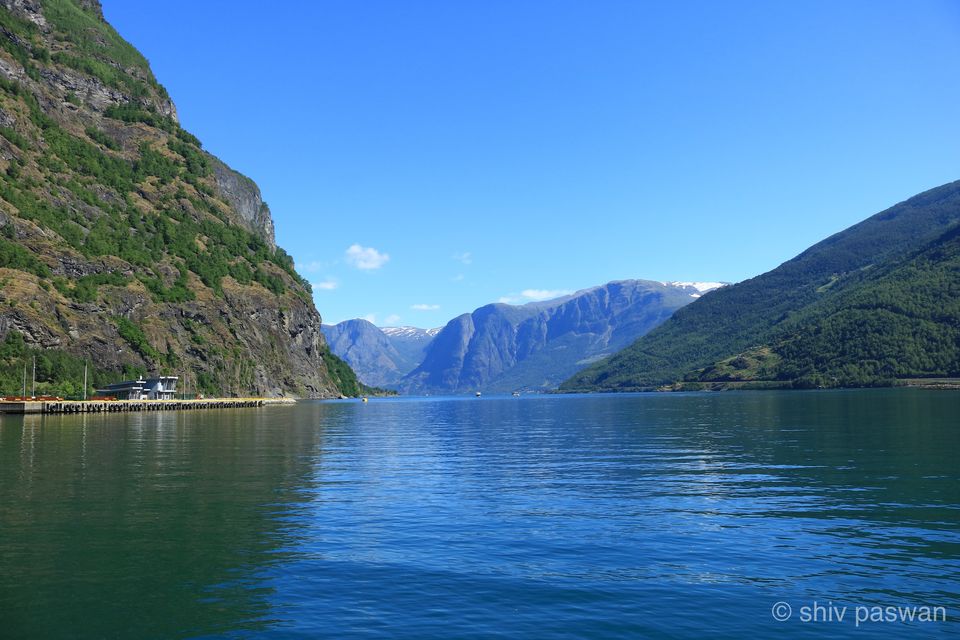 If you are traveling from Oslo to Bergen, take Bergen railways and if you are traveling from Stavanger like me then this is going to be fun. You will get to have the cruise experience through the beautiful Fjords operated by Fjords Line. This is a must have experience and believe me you will cherish the ride.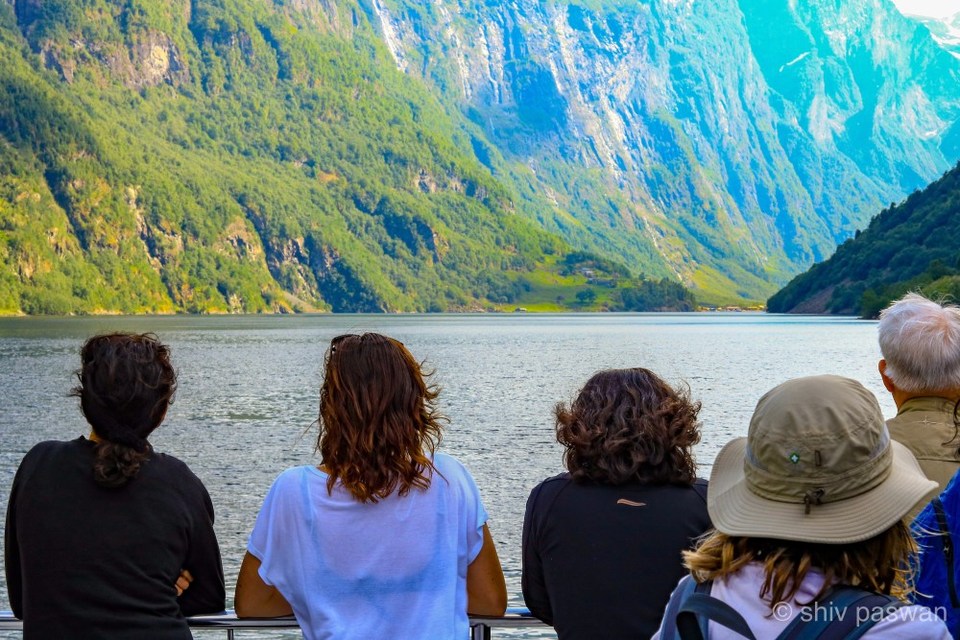 Exploring fish market and the Bryggen
The fish market is at the heart of the Bergen city and has existed since the 1200s. It is one of the most important places for trade , fisherman and farmers. You can find variety of seafood at the fish market. The indoor market is opened all year round while the outdoor market is opened during summer months.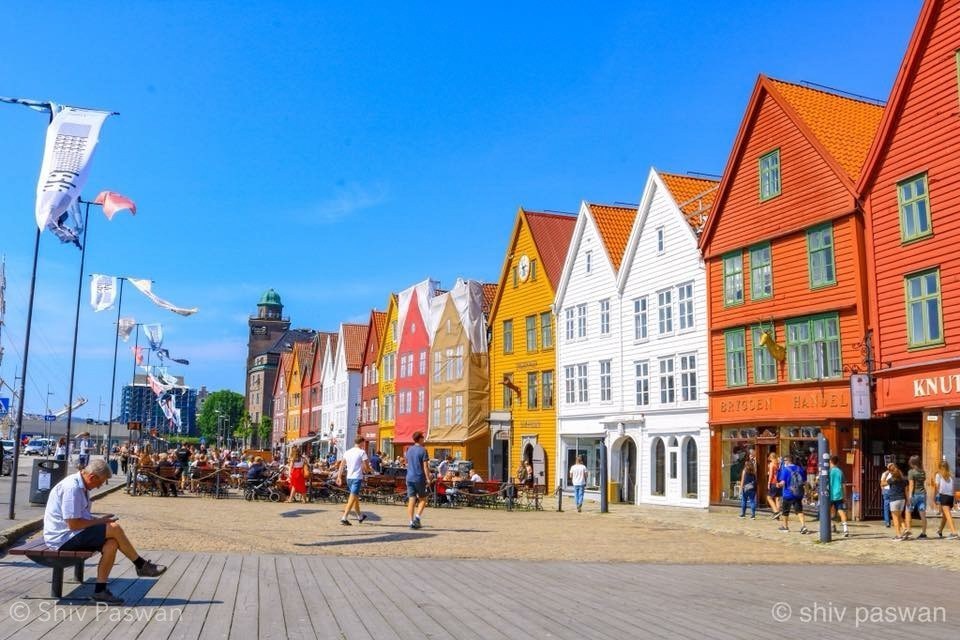 Bryggen,the old wharf of Bergen is also situated within the centre of the city. The colorful house structures has been one of the major cultural and heritage attraction for years. UNESCO has also recognised it as the world heritage site. The narrow alleyways through the city gives a window to the room of history. There are several cafes, restaurant and galleries to explore.
Funicular to Mount Fløyen.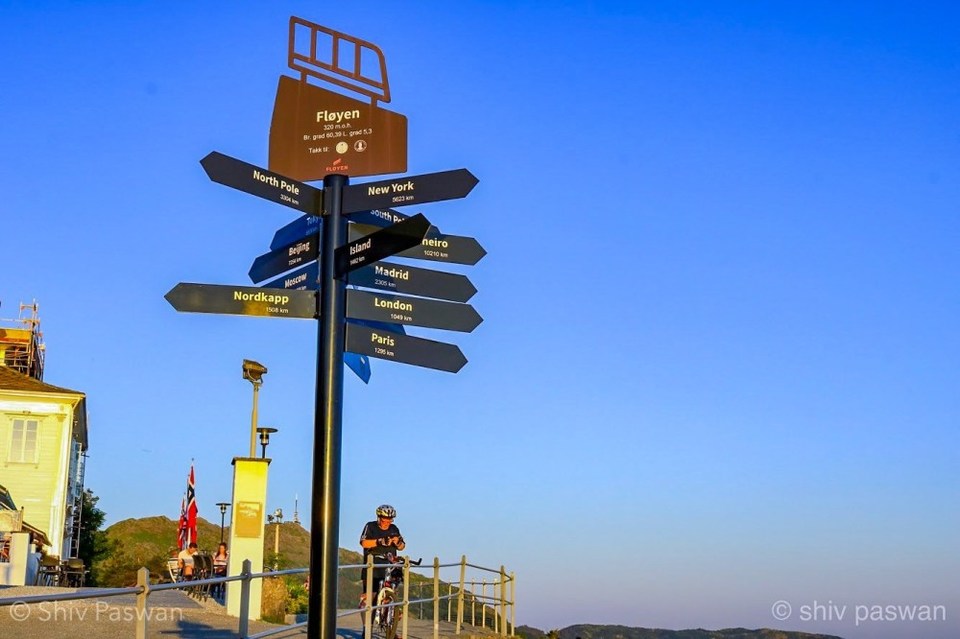 Bergen is also surrounded by seven mountains and has spectacular view points. Fløyen is one of the closest mountains to the city center and provides a panoramic view of the City. Take the funicular railway from the Fløibanen in the city center to reach Floyen. This is an exciting 6-minute ride which takes you gradually to the height of 320 meters. As you rise up towards the mountain top, the beautiful cityscape of Bergen starts to appear in front of you.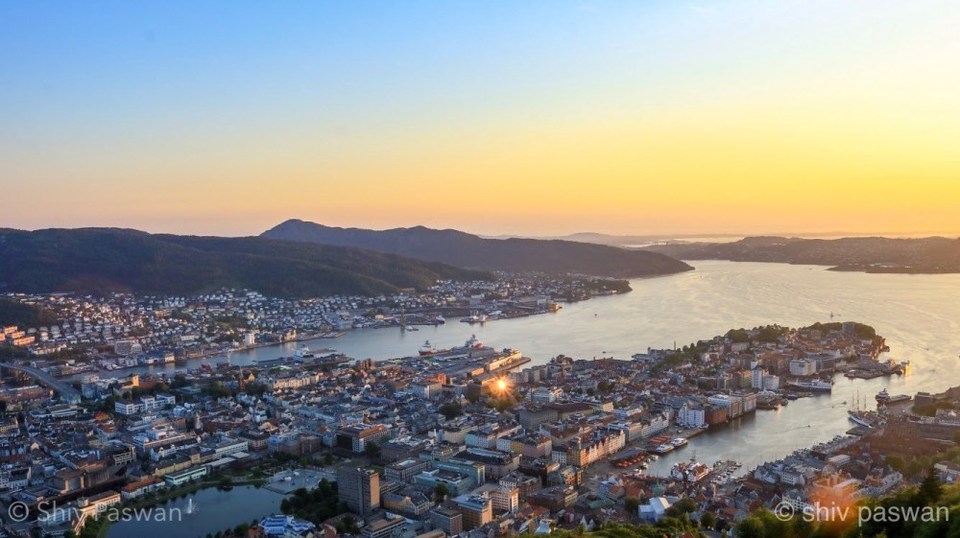 Fløyen is one of the best viewpoints to see the beautiful city with Fjords cutting deep inside. You can also go for some hiking trails from Fløyen which are well marked.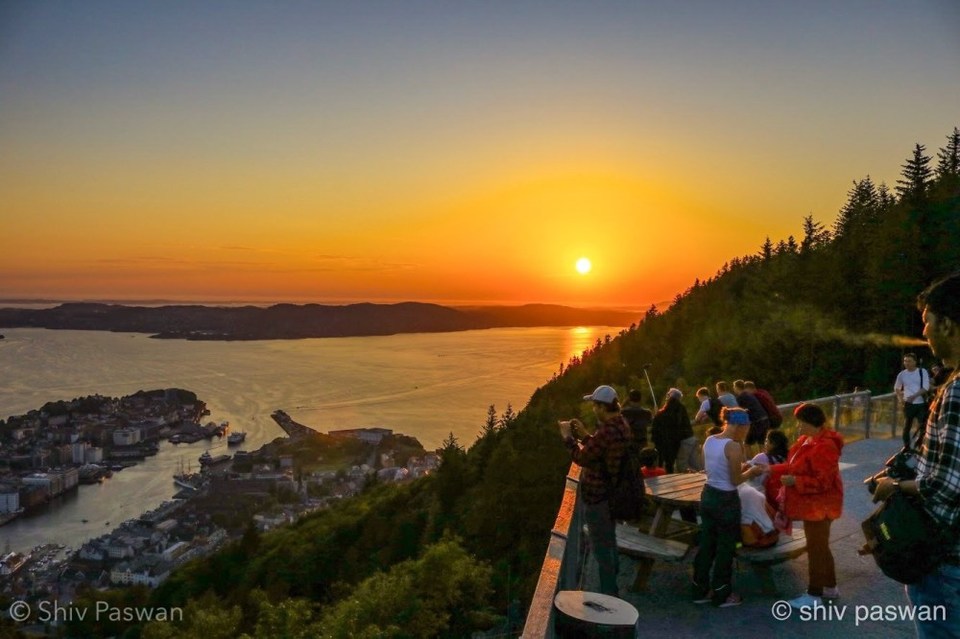 Also, try to experience the Norwegian sunset from Fløyen. I must admit that it was one of the best sunsets I have seen so far. You can take the funicular back to the city center or hike down if you did not buy a return ticket.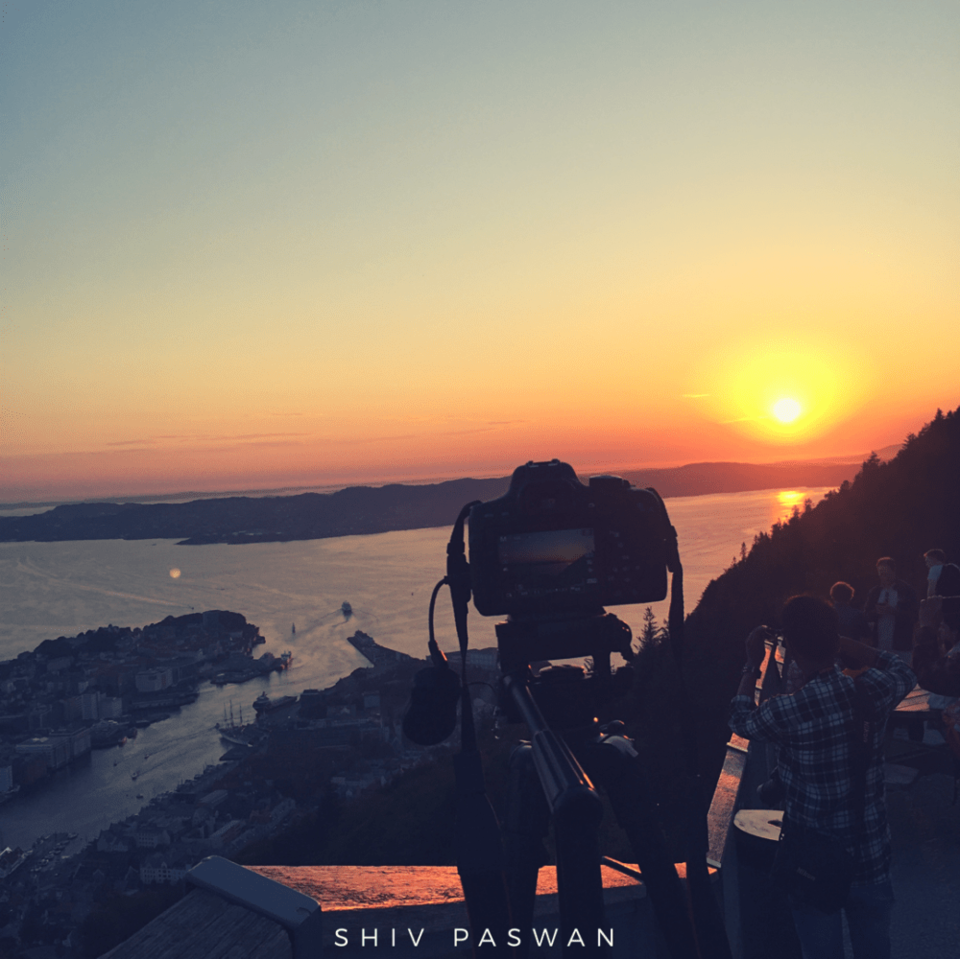 Enjoy the evening exploring the art galleries and try some local seafood cuisine to experience the essence of the Nordic flavour.
Connect with me on Instagram , Facebook for more travel stories.
Follow me on My Travel Stories for latest post.