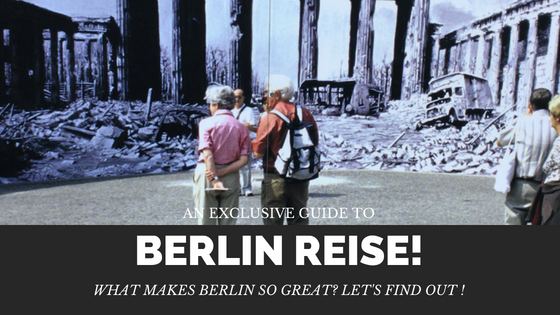 There are tons of reasons why Berlin should be your next destination, but lets start with my top 3 !
#1 HISTORY :
People who knows me personally would know how much I love history !! I barley managed to score passing school grades in history, I conveniently skip most of the museum during my travel exploration.. but this city has something in it, which made history nerd like me to be extra curious about it..
They say.. World War II.. it started all in Berlin - and it all ended in Berlin !
There are so many hidden historically significant spots, and how Germany evolved by cherishing or erasing those:
like bunker where Hitler hid himself during his last days..
Remains of Berlin wall..
Crossing point between East Berlin and West Berlin during the Cold War.. Checkpoint Charlie!
Berlin has its little green man in a hat.. you can make out if you are in east Berlin or west..
#2 Creative & Unique way city celebrates its freedom & revolution:
It is a memorial not to observe, but meant to be experienced !
and the best pick.. Reichstag building !
Personal audio guide will lan you to top of glass dome through spiralling ramps. This means visitors can watch parliament session in action through the dome glass. This literally and figuratively symbolises an openness which is very different from the country's past ideologies!
#3 Colourful vibes of city -
Once you've got the sites out of the way, head into the back streets of Berlin and roam like a Berliner !