If you love engaging into extreme, adrenaline-pumping sports, a traditional camera won't be able to suit your adventurous needs. Fortunately, you don't have to put your photography skills to rest as you can always invest in an action camera. Convenient and easy-to-use, the best action camera can help you capture every moment. With this highly innovative invention, you can fully enjoy your outdoor adventure without feeling the need to pause to take a quick selfie.
Why Invest in an Action Camera
Designed for those who love exploring the outdoors, an action camera can help you preserve treasurable memories.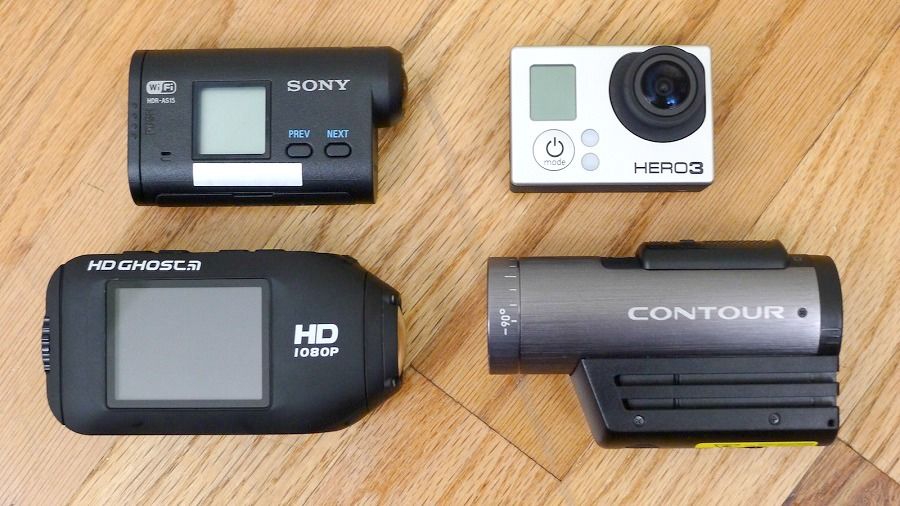 Aside from offering you unparalleled convenience, an action camera also has extra features.
As a quick guide, below are some of the reasons why an action camera is worth every penny:
• Non-Intrusive: Unlike traditional cameras, action cameras are lightweight and portable as they were designed to offer users comfort and convenience.
• Wearable: Since action cameras are ideal for sports enthusiasts, it was created to help you safely execute dangerous activities. It does not only free your hands, but it frees your eyes as well since it can take HD images as you engage in outdoor sports.
• Resistant: The materials used in action cameras can resist tough weather conditions. Plus, they are also shock and water-resistant, enabling you to capture images even if you are under the sea.
• High Definition: Action cameras can capture images and videos in HD. There are significant differences on the photo and video capability of action cameras nowadays. If you have a very flexible budget, you can look for cameras that can record videos in ultra HD.
• Digital: Just like modern cameras, action cameras are also digitally-operated. With an action camera at hand, you can save or delete your files without reaching out for a laptop.
Choosing the Best Action Camera
The right action camera can be your best outdoor companion. However, choosing amongst the wide array of models out in the market can be a challenging feat. To keep you guided, below are some of the features you need to look for in an action camera:
• Size, Weight and Shape: Basically, you should look for the lightest and the smallest action camera since this can help you attain optimum comfort. In terms of shape, on the other hand, you have to greatly consider the kind of sport you are engaging into since the camera's shape can determine functionality and convenience. For instance, some cameras are more suited to motorcycling than surfing, and vice versa.
• Image Quality: The number one reason you are buying an action camera is because you want to take pictures of your adventures. As a rule of thumb, the higher the megapixel is, the higher the resolution is.
• Video Quality: An action camera's video capability highly affects its affordability. If your budget is limited, you can look for action cameras that can record videos in 720p or 1080p as they are more pocket-friendly. Meanwhile, high-end cameras can capture videos in 4k resolution.
• Durability: Some action cameras are waterproof while others require a waterproof casing. Also, top models have weather and shock-proof features, making them the perfect investment if you are an extremist by heart.
Hence, before buying an action camera, it is best that you assess your purpose for buying one. If you are not going to engage in extreme sports, you don't need to burn a hole in your pocket for cameras with highly advanced features.
• Battery Life: Depending on usage, the battery life of action cameras typically lasts for 1-3 hours. Basically, models with a longer battery life are more expensive. If battery life isn't really an issue for you, just make sure that you buy extra batteries in case you run into an emergency.
• Memory: The memory of an action camera greatly affects functionality as it can impact read speed. As a tip, always look for an action camera with at least a class 10 memory card.
• Field of View: Most action cameras offer users a wide field of view. This means that you can capture images and videos at a wider angle. If your budget allows for it, look for a model that enables you to change the angle to narrow, medium, and wide.
The Best: quick product reviews
Action cameras were not made equal. If you don't know where to start your search for the best action camera, below are some of the top models out in the market nowadays:
TomTom Bandit 4k Action Video Camera
Weighing 6.6 ounces, TomTom Bandit 4k Action Video Camera offers sports enthusiasts quality, flexibility and portability. Ideally used for skiing, cycling, snowboarding, skydiving and other extreme sports, this action camera can successfully record and play videos in 4k HD.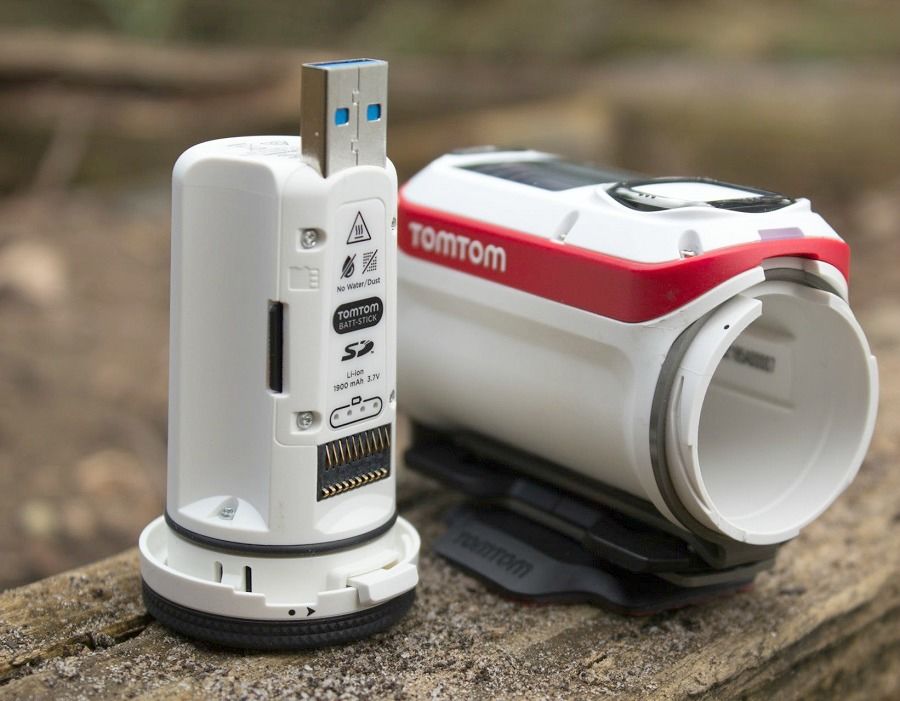 Plus, it can last for up to 3 hours and it is equipped with built-in sensors used for tracking speed.
Garmin Virb XE
Perfect for wakeboarding, snowboarding, climbing and other outdoor sports, Garmin Virb XE is a compact action camera that features a unique data overlay feature. With the use of a desktop application, users can enhance power, acceleration and speed. In addition to that, it also has built-in external sensors, along with a GPS. Weighing 154 grams, it can capture videos and images at 1080p resolution.
GoPro Hero4
Capturing videos in 4k resolution at 30 frames per second, GoPro Hero4 is a true gem to all cyclers, skiers, skydivers, climbers and other sports enthusiasts. If you record videos in 1080p, its fps increases to 120. Also, it has a wide range of connectivity as it is Bluetooth and WIFI enabled. This is in addition to its video-trimming and Night photo and Night lapse features, making it one of the top contenders in the market today.
Sony HDRAS50R/B Full HD Action Cam
Designed with SteadyShot technology, Sony HDRAS50R's stabilization feature is quite impressive. Moreover, since it is equipped with a LiveView remote, you can effortlessly view your images and videos in real-time. Perfect for skiers, snowboarders, skydivers and other extremists, the Sony HDRAS50R won't fail to meet your outdoor needs.
With so many low to high-end action cameras available today, it can be difficult to find the model that best fits your needs. As a general rule, always assess your purpose for buying an action camera before shopping for one as this can help narrow down your options.