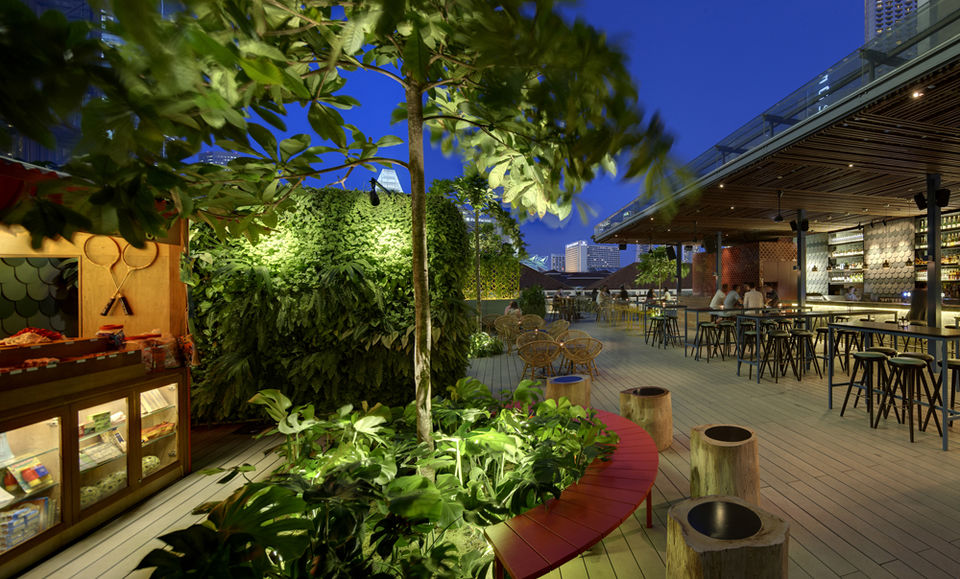 Cheap bars in Singapore are not so easy to come by; this is a city that's not exactly renowned for its cheap drinks and budget-friendly party scene. However, drinking in Singapore on a budget is possible, and with a range of bars, pubs and clubs geared more towards the backpacker market you can make that Singapore dollar go a lot further. These 10 cheap bars in Singapore all bring something different to the table, as well as affordable drinks prices. Some offer low-cost house pours (from S$5) all day, every day, whilst others run tantalizing promotions and happy hours. Read on to discover where to go and what you'll be paying.
Travel within Singapore quite comfortably with the help of express buses that will drop you off at the major points in the city. Book these express bus tickets online from www.redbus.sg for added convenience.
Five Izakaya Bar
Forget your happy hours where you have to strategically plan your arrival time, then struggle to get served amidst the crowds of other drinkers thirsty for a discounted booze. Fives Izakaya bar or just 'Fives' as it's affectionately known, offers house pours (small glass of beer, wine or spirit/mixer) from $5, no matter whether you're the first in the door at midday or last person ordering at midnight. You'll also pay around $10 for a pint of Asahi and you can get a burger to soak up the booze for $5.95, along with plenty of Japanese snacks all making this one of favorite cheap bars in Singapore.
Loof
Loof is not only a great cheap place to drink in Singapore, but it also offers a cool rooftop setting to frugal punters, along with DJ sessions and drinking games! The views from the top of Odeon Towers may be modest, but so are the prices; their 'Beat the Clock' happy hours offers hours pours and wines. Pints start at $10 which is also quite a rarity too for Singapore. Weekend beer pong sessions also spice up proceedings, making getting wasted after work or a day of sightseeing all the more fun.