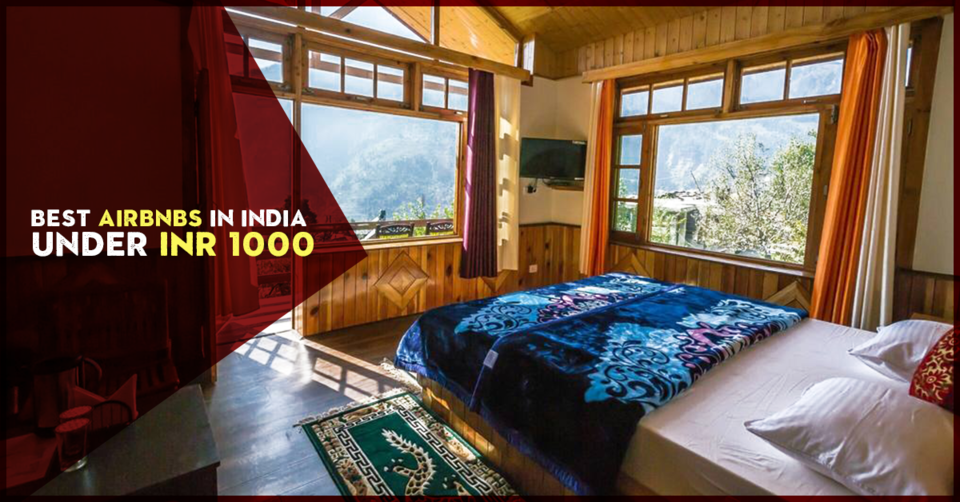 Whether it be the mysterious lanes of Pushkar or the never ending cold deserts of Leh, there's nothing that matches the thrill of exploring a new place like a local. And the best way to do that? Well, give hotels and resorts a miss and make may for home-stays! Yes, believe it or not, staying with locals instead of going for conventional hotels can actually define your experiences in a particular destination.
Here are the best Airbnbs in India under INR 1000 that will help you go completely local and explore the country's best backpacking destinations inside out: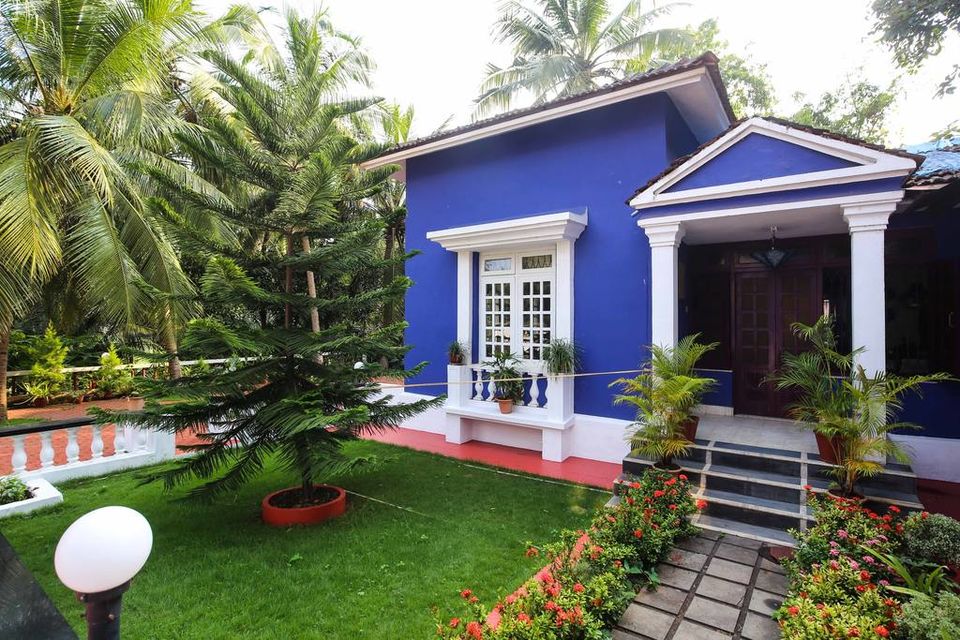 Where: Vasco Da Gama, Goa
What's so special: Despite the fact that Pereira's Goan Villa is located in the heart of Goa's biggest city, it is nothing less than an oasis in its own right. The eclectically coloured homestay is an ideal accommodation option for travellers looking for a cheap yet homely stay near Goa airport. The staff here takes care of guests' airport transfers, provides home cooked meals and offers stays that are so cosy you'll feel just at home!
Price: ₹990 per night for a double stay.

What's nearby: Offer your prayers at St. Andrews Church; unwind at Bogmalo Beach; visit the unique Naval Aviation Museum and end your day be experiencing Goa's crazy nightlife.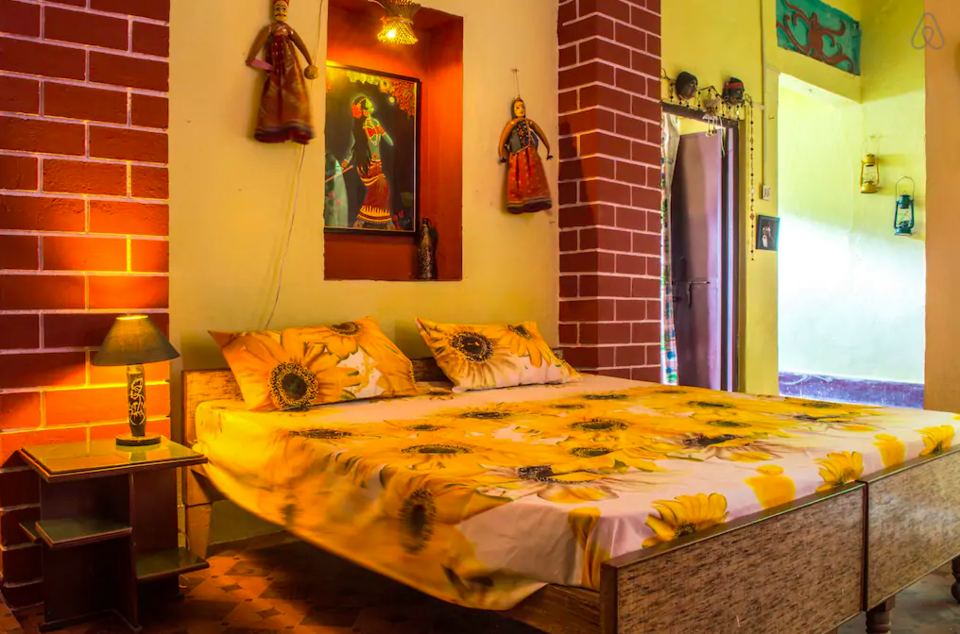 Where: Fatehpura, Udaipur

What's so special: One of the best Airbnbs in India for art lovers, David's Bungalow is simply a backpacker haven. The bungalow is decorated with fine paintings, rare artefacts and spellbinding pictures which provide a great insight into Rajasthan's vibrant culture. David's Bungalow also boasts of a beautiful garden where guests can spend the day cuddling up with the owner's black labrador, Rover.
Price: ₹700 per night for a double stay.
What's nearby: Marvel the beauty of City Palace; shop till you drop at Hathi Pol Bazaar; capture Udaipur on your lens from Monsoon Palace and take a sunset boat cruise on Lake Pichola.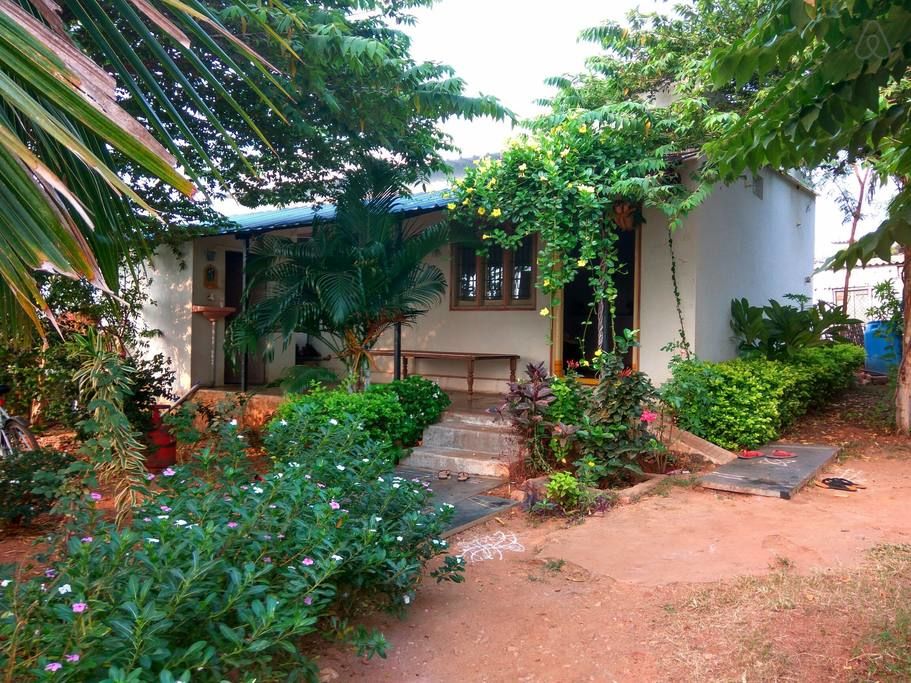 Where: Hampi, Karnataka
What's so special: Nestled peacefully on the otherwise bustling Hampi Island, Chinnies is a classic example of a warm, ethnic homestay. The scenic property is managed by a local couple, Chinni and Sindu. Right from the moment you step foot here, Chinni and Sindu take over on just about everything — arranging local transport, ensuring a comfortable stay, recommending experiences nearby and engaging in endless conversations over perfectly made tea.
Price: ₹800 per night for a double stay.

What's nearby: Witness a surreal sunrise atop Matanga Hill; take a tour of Hampi's ancient temples; explore your adventurous side by going bouldering and unwind at backpacker cafes on Hippie Island.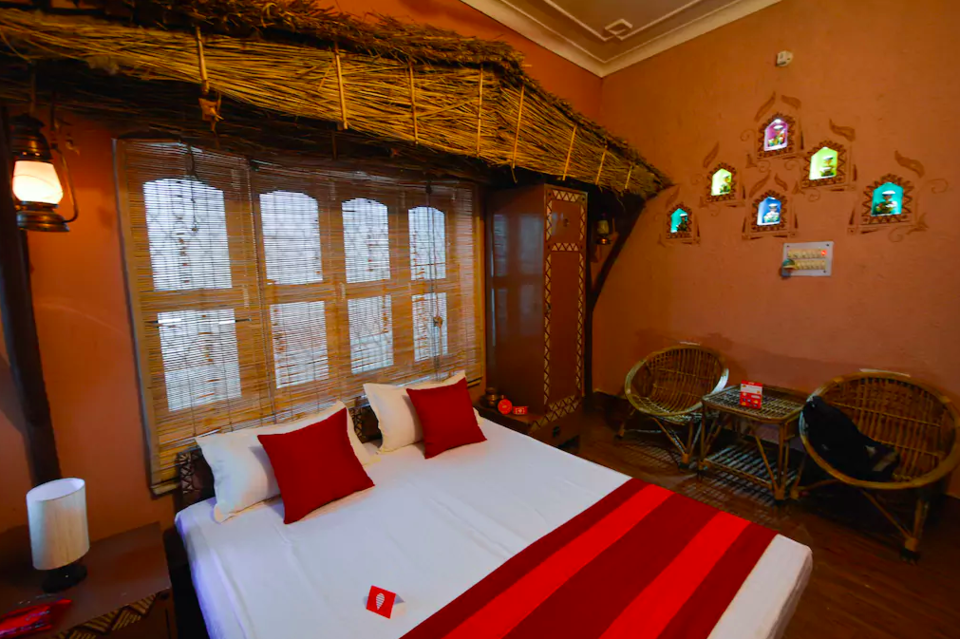 Where: Bangali Tola, Varanasi
What's so special: Modelled around life in a typical Indian village, Ganges Inn enjoys a central location which makes it a great option to set up base and explore the holy city of Varanasi. Ganges Inn boasts of several well-maintained air conditioned rooms, an accommodating staff and great food options. And the best part, all of this comes at an unbelievable price, making it one of the best Airbnbs in India when it comes to value for money.
Price: ₹850 per night for a single accommodation.
What's nearby: Take an early morning boat ride on River Ganges; plan a day trip to Sarnath; marvel the expanse of Ramnagar Fort and attend the evening aarti at Dasawamedh Ghat.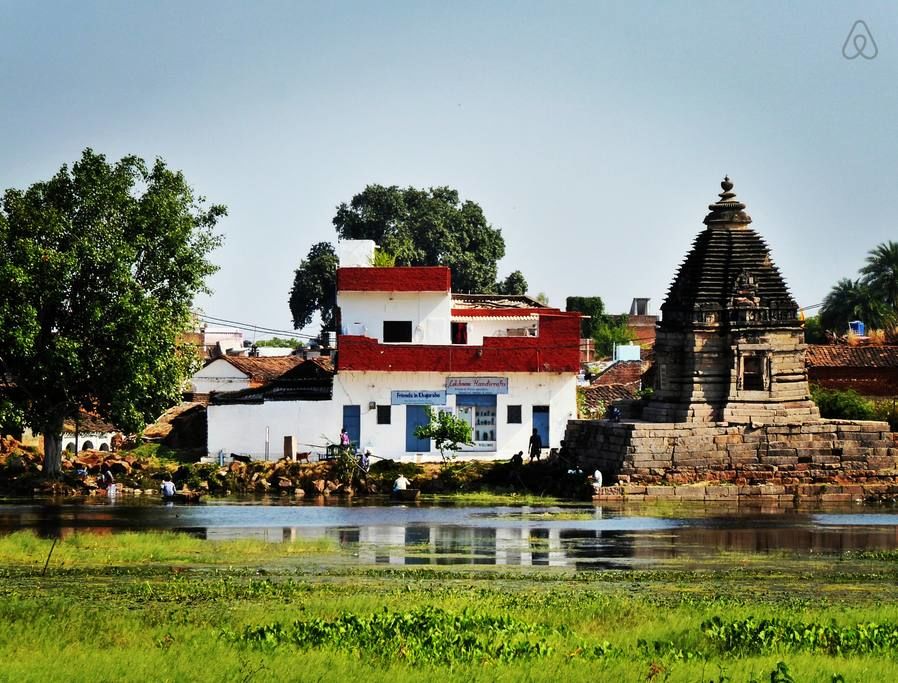 Where: Old Village, Khajuraho
What's so special: The story behind Friends in Khajuraho is one that truly represents everything India stands for. The village homestay was originally owned by Brajesh, a local businessman. A simpleton at heart, Brajesh now runs the place with his better half, Vio, a French woman who came to India ten years ago, fell in love with the country and Brajesh and made sure that she never had to go back. In addition to offering cheap and friendly stays to travellers from different parts of the world, Brajesh and Vio also teach local kids and spread environmental awareness in the city.
Price: ₹700 per night for a single stay.
What's nearby: Take a tour of Khajuraho's temples; visit the Raneh Falls Canyon; plan a day trip to Orchha and explore the ruins of Mastani Mahal.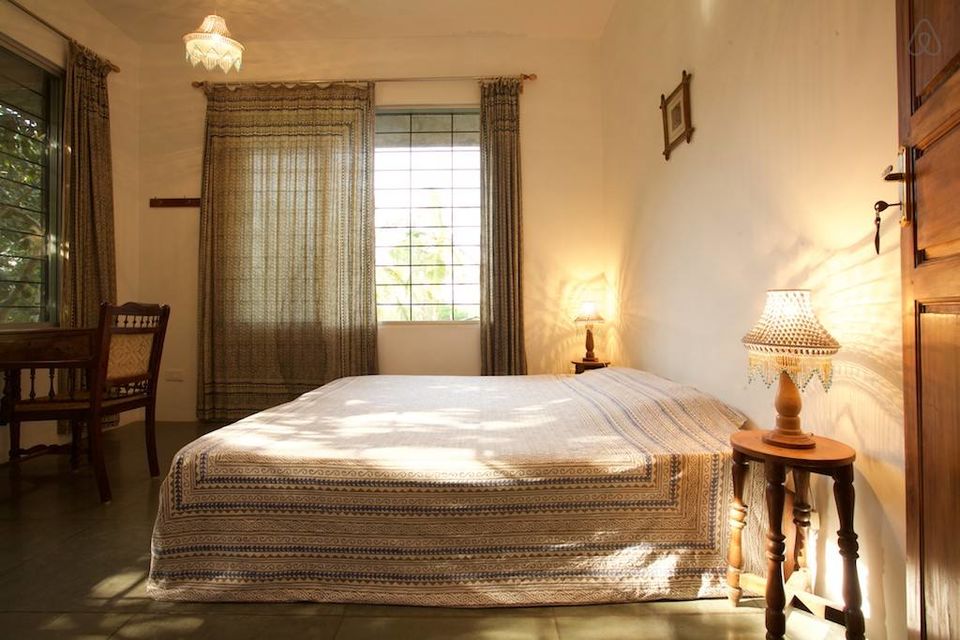 Where: Auroville, Pondicherry
What's so special: If you're someone who's seeking peace and luxury without having to shell out big bucks, Isai Ambalam in Pondicherry will undoubtedly be your best bet! The chic homestay is located in the heart of Auroville, an experimental community of people from different parts of the world — all united by the idea of love. The homestay is managed by a bunch of extremely hospitable people while the serene environs make Isai Ambalam one of the best Airbnbs in India to disconnect from the complexities of daily life.
Price: ₹995 per night for a double accommodation.
What's nearby: Explore Pondicherry's colourful streets on a bicycle; laze about on Serenity Beach; spend a day at Sri Aurobindo Ashram and spot exotic birds at Ousteri Lake.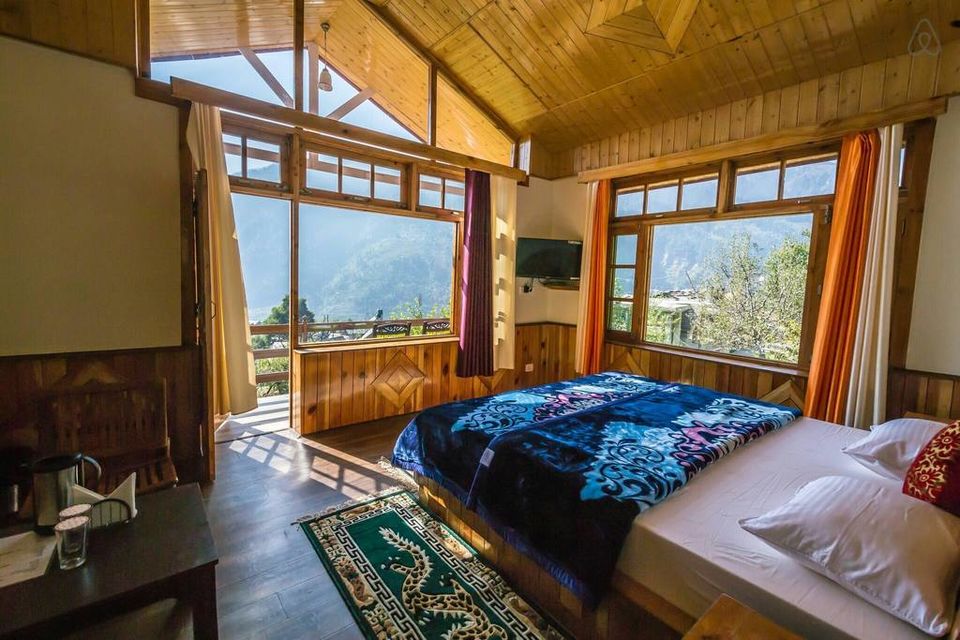 Where: Jagatsukh, Manali
What's so special: A must visit for every mountain lover, Mantra Cottages are exactly the stuff dreams are made of, minus the hefty price tag of course! The property is located in the small hamlet of Jagatsukh and boasts of five sparkling clean cottages which come with all modern amenities. The host, Anil is a travel enthusiast himself who loves exchanging stories with wanderers. Mantra Cottages' idyllic location and stunning views only contribute to make staying here a truly wholesome experience.
Price: ₹700 per night for a single accommodation.

What's nearby: Take a dip in the healing waters of Vashist; offer your prayers at the famed Manu Temple and plan a day trip to Rohtang Pass.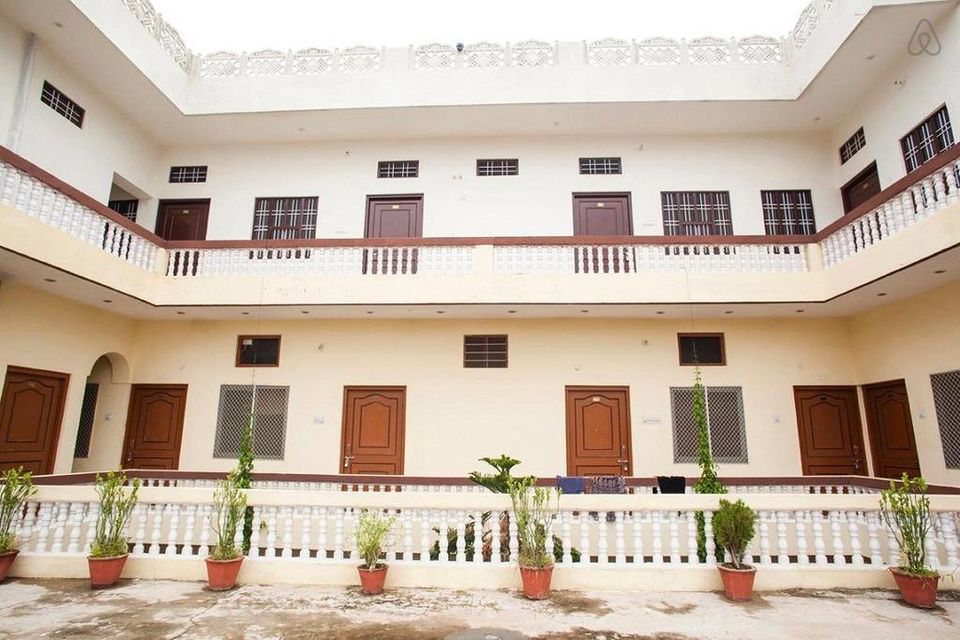 Where: Choti Basti, Pushkar
What's so special: A family run space with more than 15 rooms, Keshav Palace beautifully combines simplicity with Rajasthan's famed royalty. The BnB is ideally located in the Choti Basti area, thus disconnecting it from the chaotic city centre while making it completely accessible to where all the action is. The spacious rooms at the property also come with amenities like 24 hour restaurant, free WiFi and balconies amongst others.
Price: ₹700 per night for a double accommodation.

What's nearby: Experience serenity at Pushkar Lake; explore the backpacking culture of Pushkar at Sarafa Bazaar and watch the sunrise from Naga Pahar.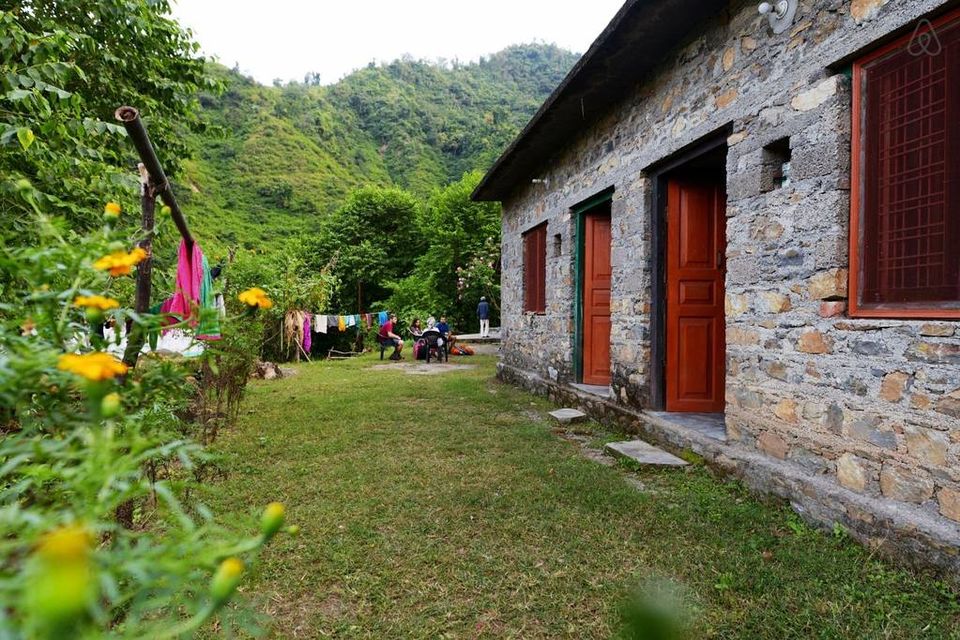 Where: Patna Village, Rishikesh
What's so special: Rishikesh Homestay is located at a distance of 4km from the famous Laxman Jhula, promising backpackers complete solace. Shubham, a mountaineer and Rishikesh expert himself manages the homestay, ensuring that all the needs of travellers are met. Inspite of sticking to the ideology of simplicity, the rooms at Rishikesh Homestay are designed to provide utmost comfort. On the other hand, the slightly offbeat location of the homestay makes it one of the best Airbnbs in India to practice yoga, meditate or simply spend your days lazing around.
Price: ₹750 per night for a double accommodation.
What's nearby: Take part in an adventure camp; visit the famed Beatles Ashram; pay a visit to Rajaji National Park and take yoga lessons by the Ganges.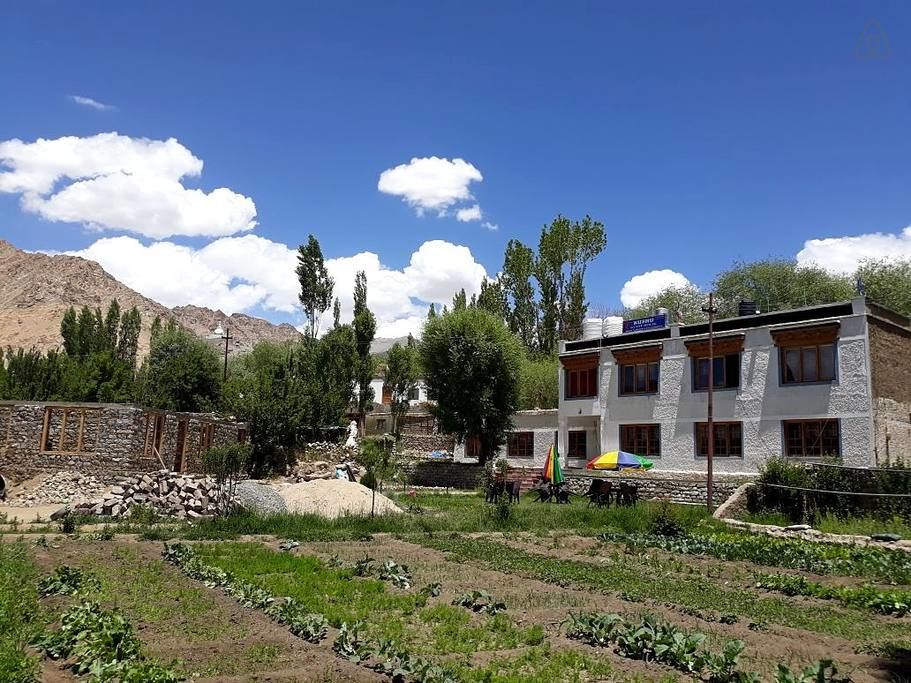 Where: Leh, Ladakh

What's so special: A family run homestay located right in the heart of Leh, Kushu House beautifully combines Leh's serenity with the comfort of a local home. The homestay gets its' name from apples, which are called 'Kushu' in Ladakhi and can be found growing right outside the property. And if you happen to be a foodie, don't worry because Kushu House offers much more than just apples! The warm staff at this homestay dishes out some of the best home-cooked meals you will ever come across and should not be missed at all!
Price: ₹750 per night for a double accommodation.
What's nearby: Experience serenity at Shanti Stupa; learn about Buddhist culture at Thiksey Monastery and put your photography skills to test at Pangong Tso lake.
Click here to start sharing your crazy backpacking adventures with the Tripoto Community. Don't forget to head over to Tripoto's YouTube channel for carefully curated travel videos from around the world.