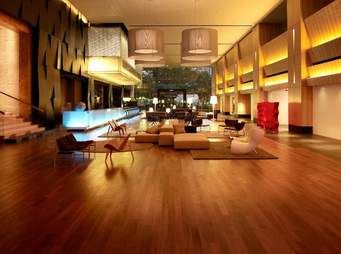 Gurney Drive is most well-known for its happening eating places at night. Perhaps then, not many people know that two of the most beautiful temples in Penang are located in the vicinity. The two Burmese temples located opposite each other on Lorong Burma, Wat Chaiya Mangkalaram and the Dharmikarama, are deemed worthy of a visit if only to admire the striking beauty of its architecture. We also found several attractions such as religious institutions dating back to the 1800s as well as World War II relics – all within driving distances from the ever-bustling Gurney Drive. We definitely recommend a road trip to our top ten attractions after having your fill of tasty hawker food and seafood.
Traveling in Malaysia is quite convenient since it has some major bus terminals and express buses are the preferred mode of transport here. Tickets for which can be booked online from redbus
Dharmikarama Burmese Temple
Dharmikarama Burmese Temple is the only Burmese Buddhist temple outside Myanmar. Located in Georgetown Penang, it stands opposite Wat Chayamangkalaram Temple, with a pair of large stone elephants flanking the front gates. Inside the pagoda grounds is a Boddhi tree, a wishing pond and apartments for monks. Devotees have contributed many statues of Buddha, so his serene-faced image can be found at almost every corner in different meditation poses. The walkways have a series of panels with beautiful murals depicting scenes of the journey of Prince Siddharta (dressed in typical Burmese fashion) achieving Nirvana and becoming Buddha.
Church of Immaculate Conception
The Church of Immaculate Conception is a Roman Catholic parish on the island of Penang, in the northern region of Peninsular Malaysia. The church is about a 40 minute drive from the Penang International Airport and 30 minute-drive from the Sungai Nibong Express Bus Terminal. The church spans across the urban district of Pulau Tikus, westwards along the northern coast, to the northwestern tip of the island, covering the suburban areas of Tanjong Tokong, Tanjung Bungah, Batu Ferringhi and Teluk Bahang. The history of Church of Immaculate Conception traces back to 1811, during the early Eurasian settlements in Pulau Tikus, which makes it the second oldest church in the diocese after Church of the Assumption.