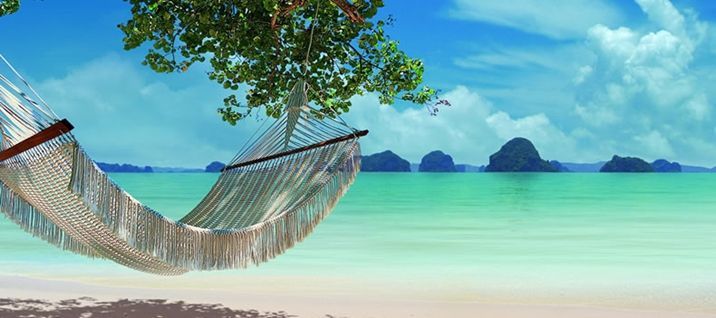 Thailand is as famous for its beaches as it is for the vibrant cities. With so many to choose from, it can be difficult to pick the perfect one as each one is more beautiful than the other. So here is an overview of the best beaches in Thailand. 
1. PHRA NANG BEACH, AO NANG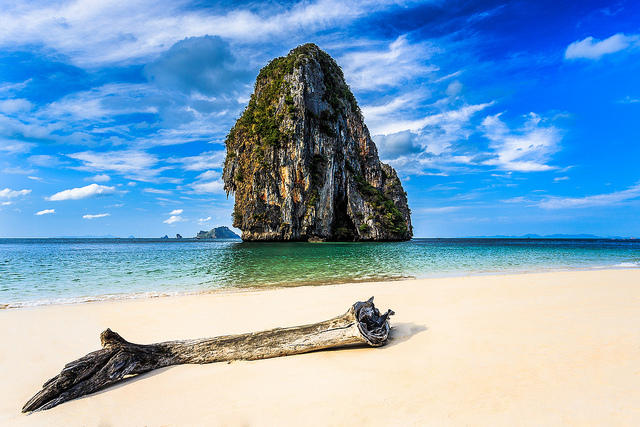 Undeniably one of the best beaches in Thailand, Phra Nang Beach is a 20 minute long tail boat ride from Ao Nang. With high limestone cliffs, turquoise waters and sparkling white sand, this pristine beach is perfect for a relaxing getaway. Ideal for swimming and snorkelling, even the adventure enthusiasts can hike up the cliffs for some stunning views. This beach is best visited during the high season, typically from December through June.
2. FREEDOM

BEACH - Patong, P

HUKET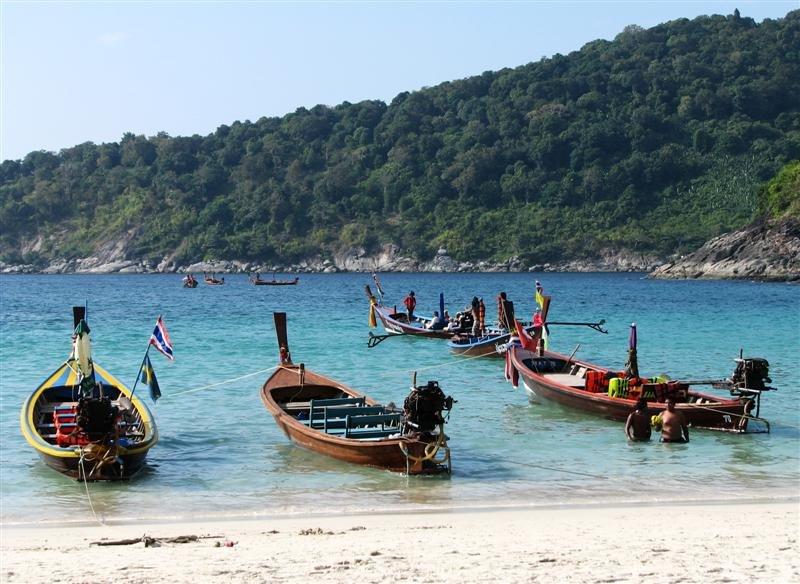 If one wants to wander away from the crowds of Patong Beach, and yet not too far, then Freedom Beach is the answer. A short boat ride away, this beach is located in a cove, South of Patong. It is accessible only during the high season and since there are no water sports, this beach is typically to relax amidst the tranquillity around. One can indulge in swimming alongside colourful fishes and corals, or hire sun beds to stare at the horizon endlessly. If bliss is what you are looking for, then this beach which is one of the best beaches in Thailand, is the ideal place.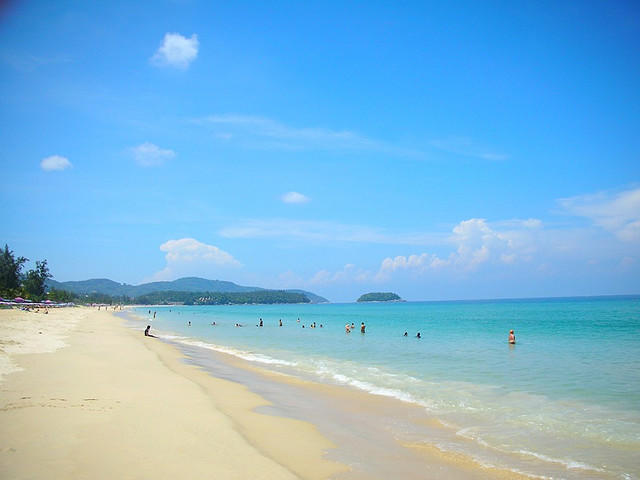 Karon is one of Phuket's longest beaches which attract thousands of tourists and beach lovers every year. The serene atmosphere coupled with crystal clear waters makes it one of the most popular beaches in Phuket. Surrounded by numerous options of dining, shopping, and nightlife, this idyllic beach also has various luxurious accommodations alongside the beach. Tourists here can indulge in a variety of activities such as snorkelling and diving, even a mere stroll is certain to leave you mesmerised. This idyllic beach is certainly one of the best beaches in Thailand. 
4. RAILAY BEACH, Krabi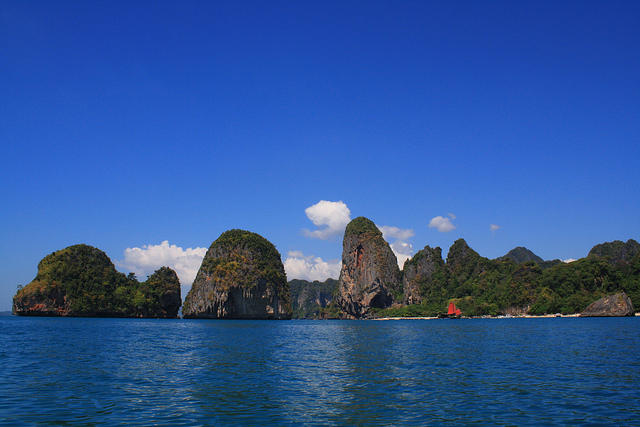 Referred to as Rai Leh or Rai Lay, this beach is ideally located South of the town of Ao Nang . It is attached to Krabi's mainland and is surrounded by towering limestone cliffs. This beach attracts thousands of visitors every year and is famous for rock climbing, which can be done with skilled instructors. For adventure enthusiasts too there is plenty that can be done, like elephant trekking, diving, snorkelling, and even sea kayaking which takes you by various sea caves and hidden lagoons. At night Railay is fairly quiet, but with several quaint little beach bars around, there is nothing amiss.  
5. HUA HIN BEACH, HUA HIN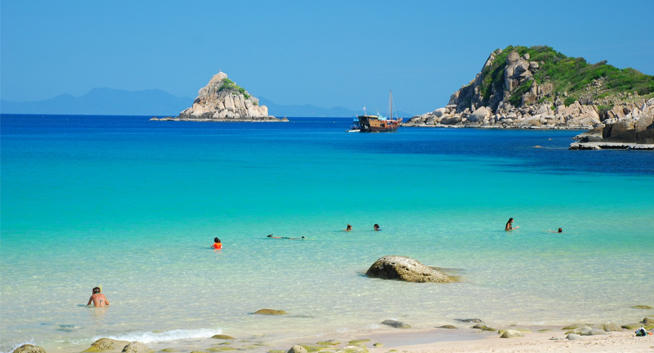 Hua Hin has evolved over the years from a sleepy fishing village to one of the best beaches in Thailand. It is less than 200 km south of Bangkok, making  it one of the most popular weekend getaway destinations. Hua Hin features a beautiful, powdery sand beach with numerous seaside restaurants, beach activities, and a lively night market. Down the coast at Takiab Bay, visitors can take seaside horseback rides and visit a hilltop Buddhist temple having a spectacular view. Hua Hin attracts lots of local tourists and Europeans, and during high season the beach can be packed.
6. HAAD RIN NOK BEACH, KOH PHANGAN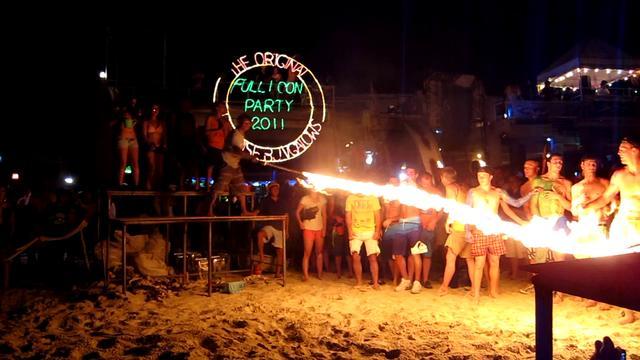 A fabulous escape for party goers, Haad Rin Nok Beach on Koh Phangan, boasting of a kilometre long coast line, is in a perpetual state of party. Perhaps the only quiet night on the beach is the one following the Full Moon Party. The ideal time to visit is between November and April and   needless to say that peak attendance will certainly be on New Year's Eve. Here one gets to see visitors dancing, drinking and cavorting on the glorious white sands in one of the best beaches in Thailand.
7. PATONG BEACH, PHUKET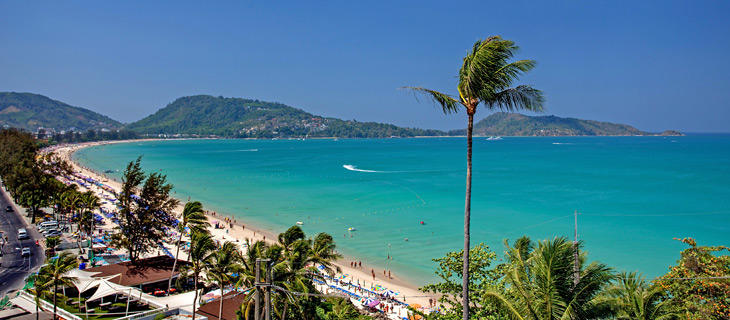 Three kilometres of golden sand, a sparkling aquamarine bay, Patong is probably the most popular beach in Thailand. The lively beach scene coupled with an array of water sports and the numerous restaurants and bars along the beach makes it a favourite amongst visitors. This beach is visited by families, backpackers and discerning travellers. This chilled out beach is flocked by road-side vendors and quaint shops selling everything, from curios to souvenirs. Patong Beach is great fun and more so when the sun goes down, no wonder it truly is amongst the best beaches in Thailand.
8. MAYA BAYA, KOH  PHI  PHI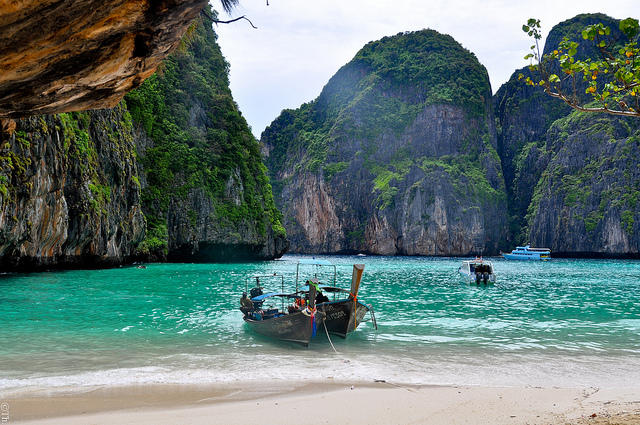 This quintessential beach is most popular and is one of the best beaches in Thailand. This enigmatic setting has golden sand, majestic scenery, sublime flora and fauna. Since there are no accommodations here, it is only visited as a day trip by boat. Hordes of tourists visit here during the high season each year. This stunning beach is sheltered by towering cliffs all around, offers best diving spots and is excellent for snorkelling and Kayaking. This bay was made famous by the movie 'Beach' starring Leonardo Di Caprio.