People travel for many reasons: for love, adventure, thrill, glory. Some travel for risk and reward, while some travel in search of fugacious beauty and endearing moments.
On my recent trip to Jaipur, I realised that for me, there is no love sincerer than the love of food, and additionally, let me tell you that there's probably no better way to explore a new culture than to eat and mingle with locals.
A sea of palace windows, Jaipur is noted for its royal history and grand architecture. Yes, there are many monuments in Jaipur worth planning an entire trip for, but it's equally important to celebrate the culinary brilliance of this chaotic, yet colourful city.
If you manage to escape the mayhem surrounding the monuments in Jaipur, then visit these cafes to indulge in brazen gluttony.
Why you have to see it: Located opposite Central Park, Tapri is a quaint tea shop that doubles up as a hangout spot in Jaipur. The food at Tapri is determined to linger on your taste buds and in your imagination for substantially longer and the interiors, dominated by warm wooden hues and a pop of green, will make you wish it could be your local cafe too!
Try: Cutting Chai, Namkeen Shots, Tadka Maggie, Cheese Vada Pav
Cost for two: ₹750 (approx.)
Where: B4 E, 3rd Floor, Surana Jewellers, Opposite Central Park, C Scheme, Jaipur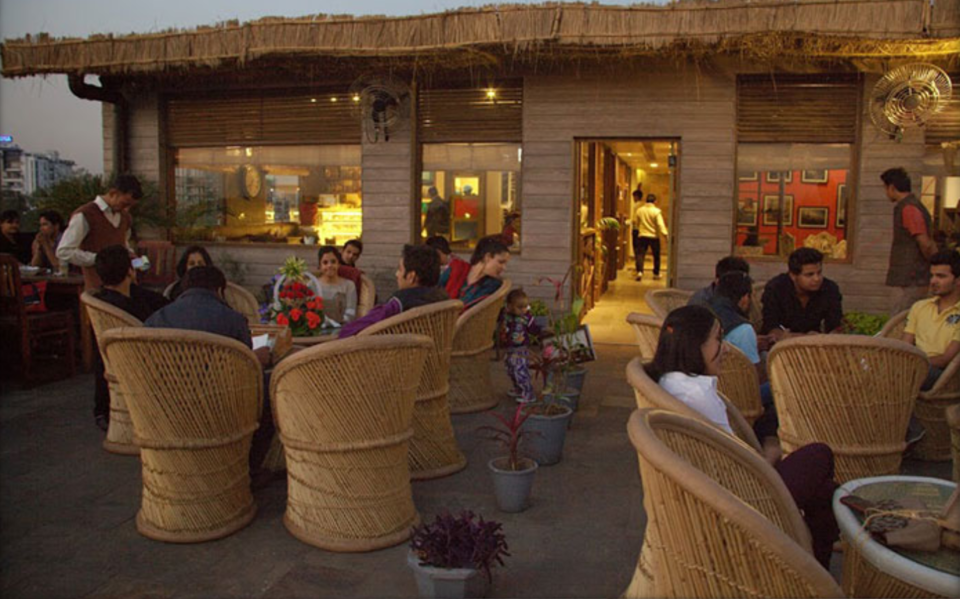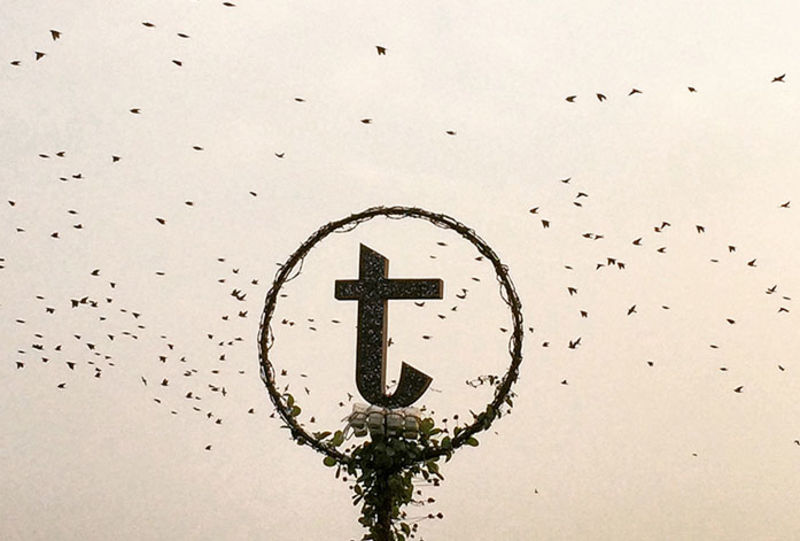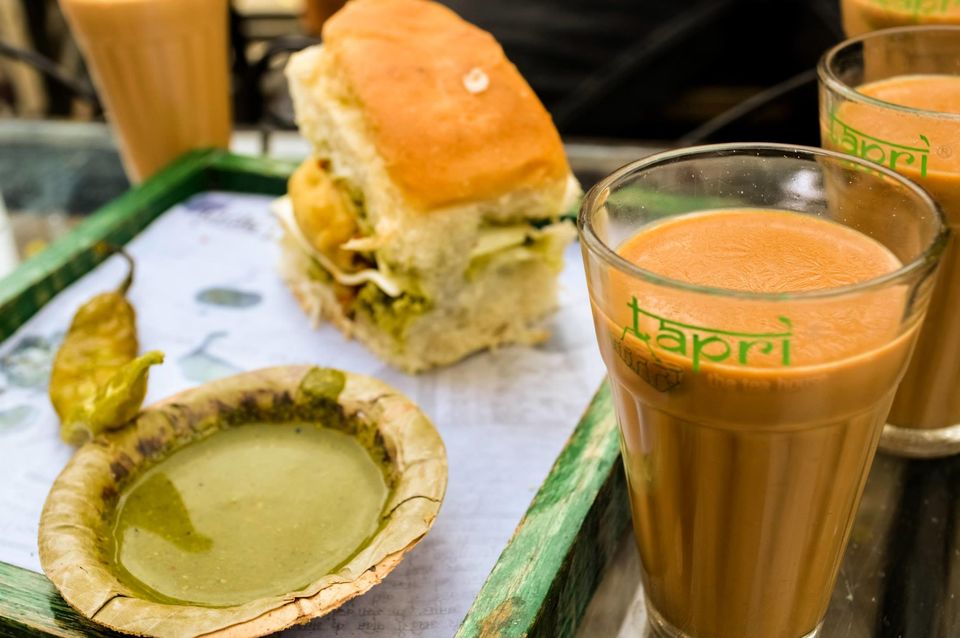 Why you have to see it: Nibs is one of the cutest cafes you'll ever lay your eyes on, and that is why you must see it for yourself. With its quirky scooter seats and bird cages to sit in, Nibs Cafe scores high on the chic quotient.
But people don't just flock here for the decor, their elaborate menu has the potential to satisfy any hunger pang with a variety of offerings right from thin crust pizza to garlic bread, pastas to sandwiches and one of the best line of desserts along with cakes.
Try: Slutty Brownie, Mama Mia Pizza, Nutella Waffle, Mushroom Pasta
Cost for two: ₹750 (approx.)
Where: B-16 Durgadas Colony, Next to MGF Mall, Bhawani Singh Road, C Scheme, Jaipur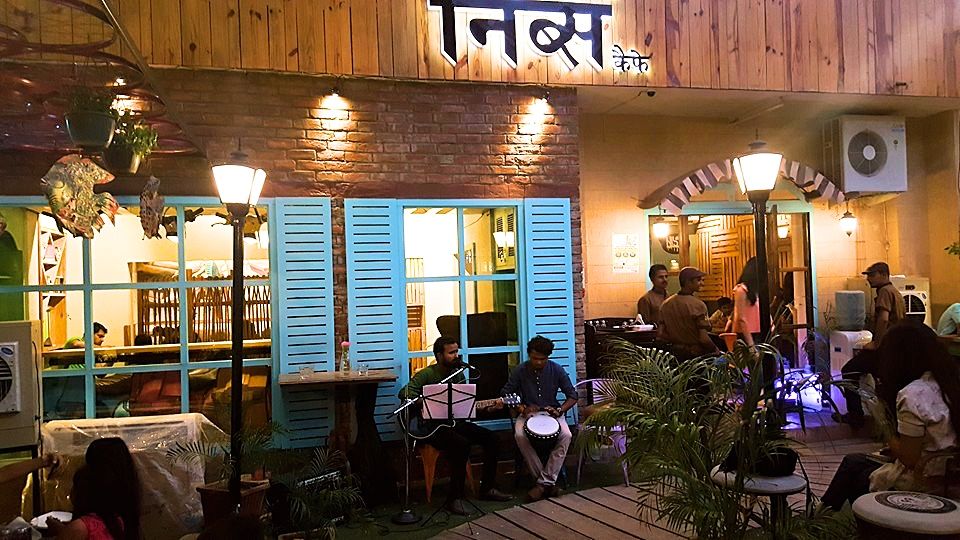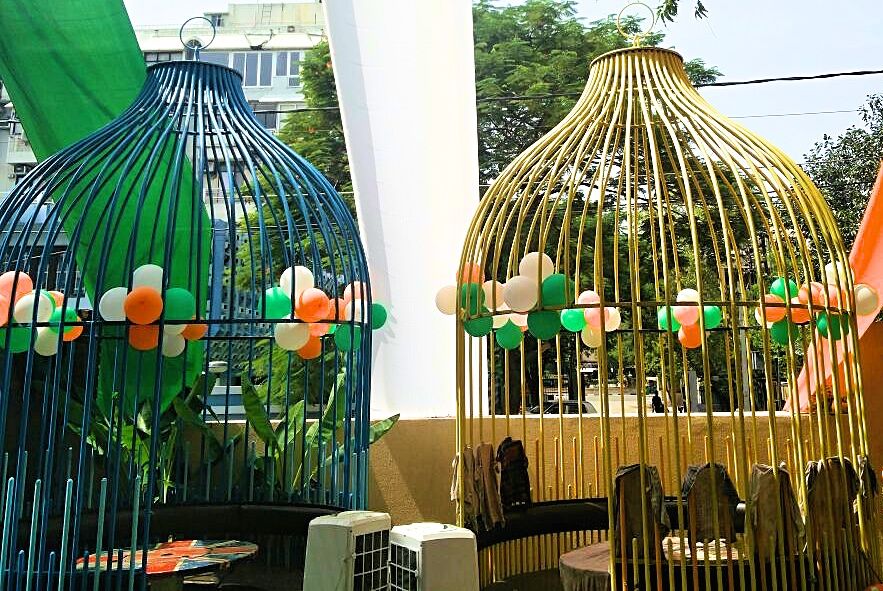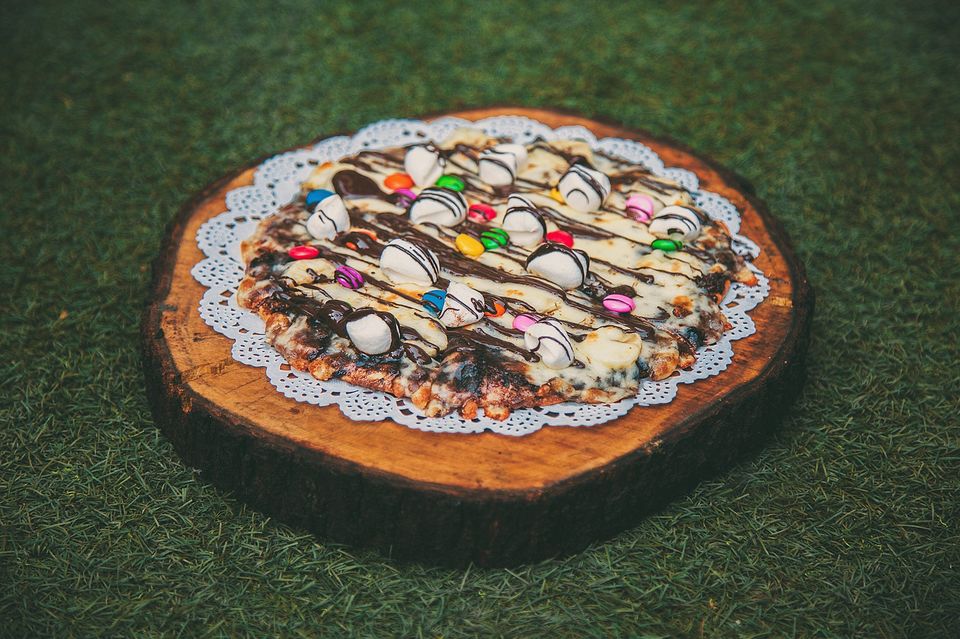 Why you have to see it: Jaipur is awash with great rooftop cafes, but Replay is well worth a visit. They have a scrumptious selection of authentic Italian, Continental, Chinese and Indian cuisines accompanied by the finest of wines from around the world. Replay also has a dance floor that is always open for live bands, private parties and celebrations.
Try: Jerk Chicken, Barbecue Mushroom Pizza, A La Vodka Pasta, Nuts About Waffles
Cost for two: ₹1,500 (approx.)
Where: SB 57, 5th Floor, Ridhi Tower, Opposite SMS Stadium, Tonk Road, Jaipur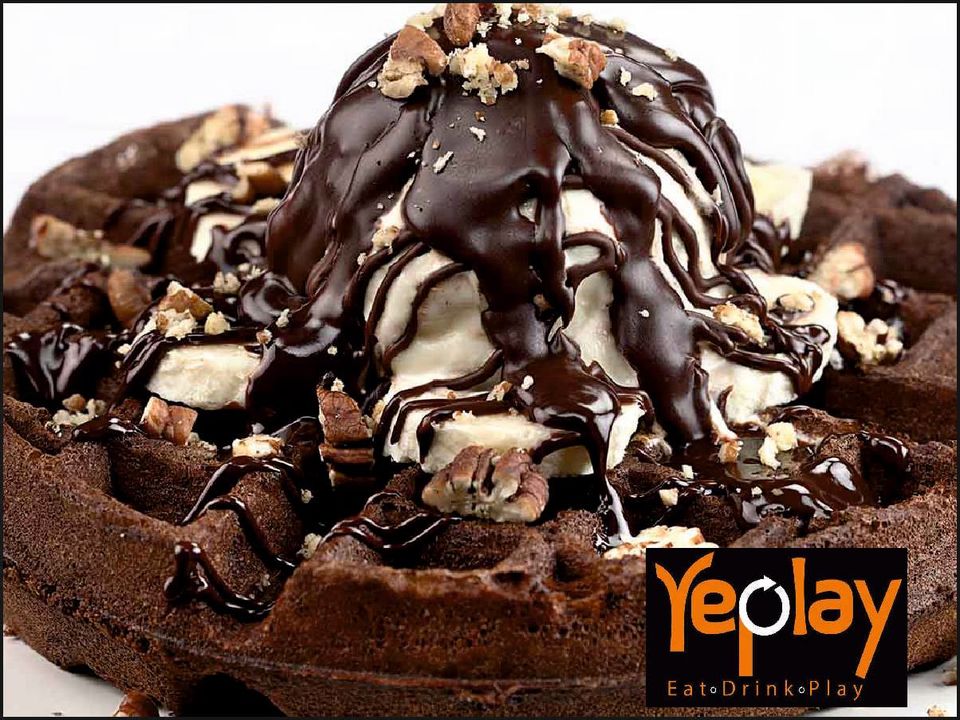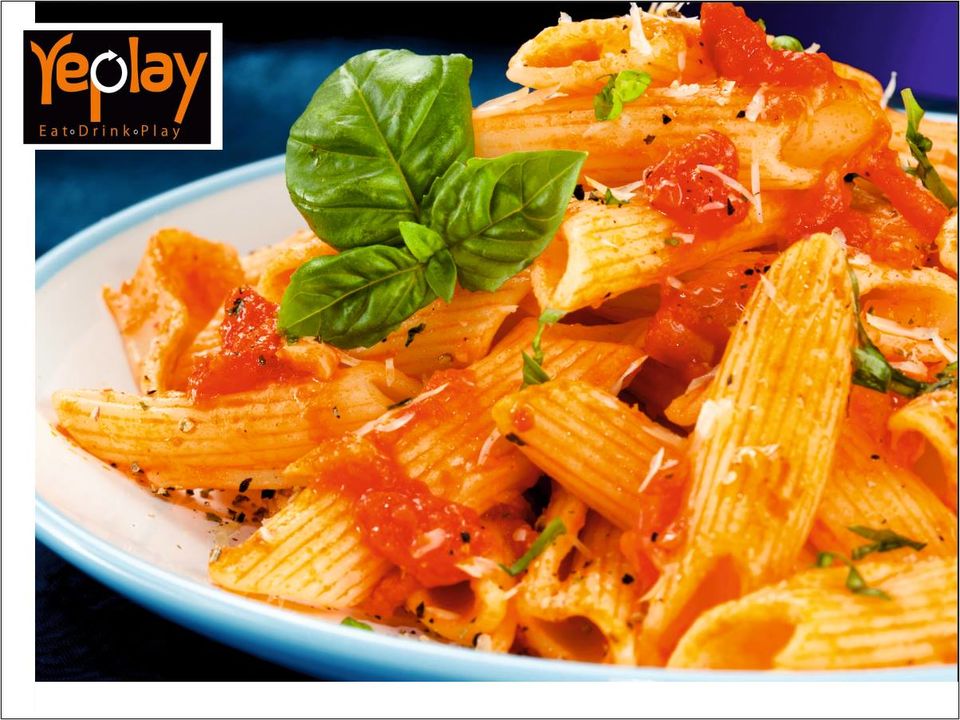 Why you have to see it: If you're all about eating organic food, such as a crunchy, well-dressed salad, a quiche or a thickly filled sandwich, then Anokhi Cafe should be your new weekend go to. With the help of local, organic farmers, the guys behind Anokhi are here to prove anyone who thinks organic food is boring, wrong.
Try: Blue Cheese And Walnut Salad, Lebanese Platter, Caramel Walnut Tart, Decadent Chocolate Cheesecake
Cost for two people: ₹750 (approx.)
Where: C 11, 2nd Floor, KK Square, C Scheme, Jaipur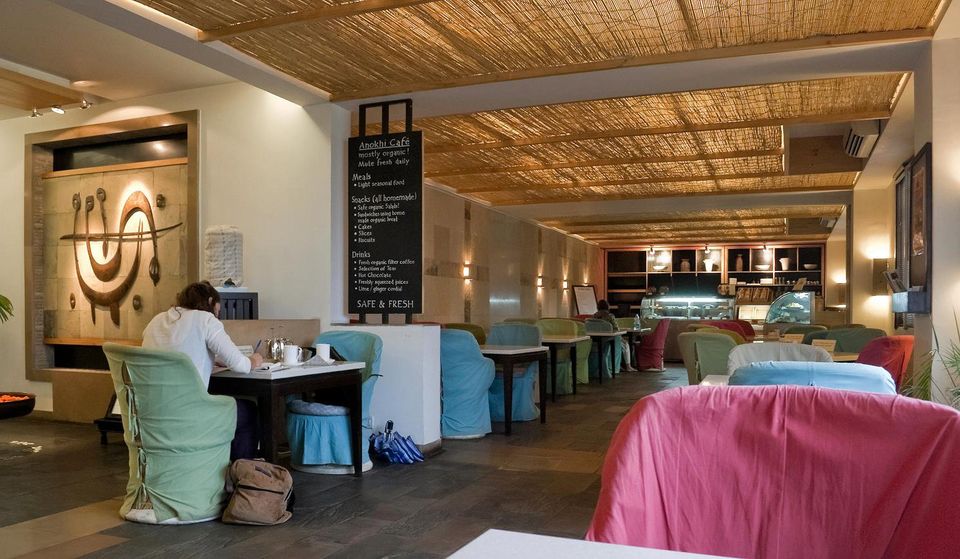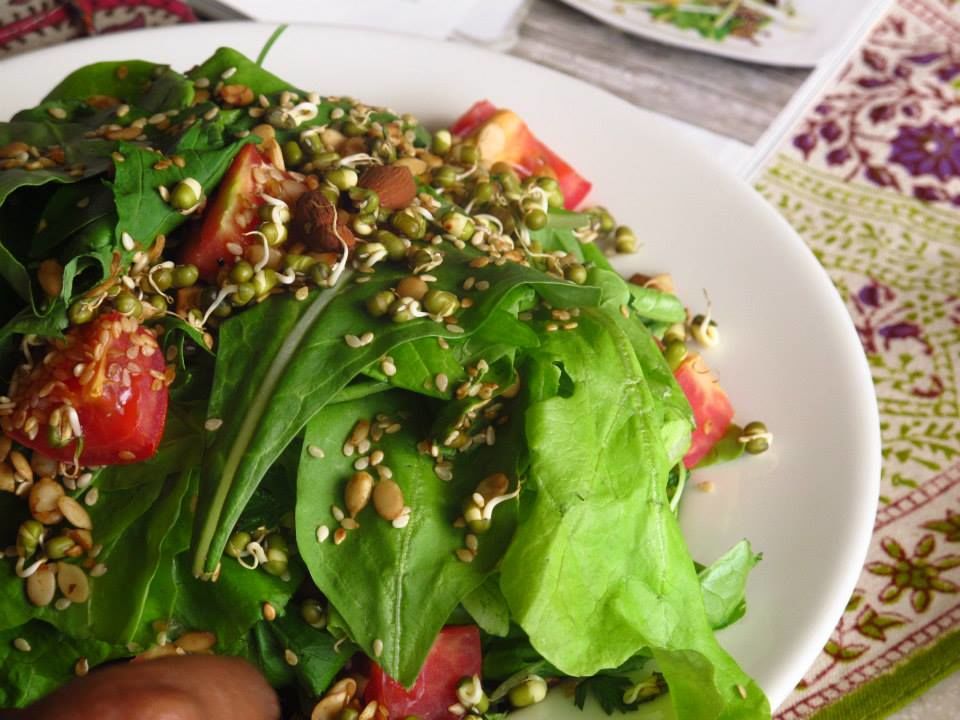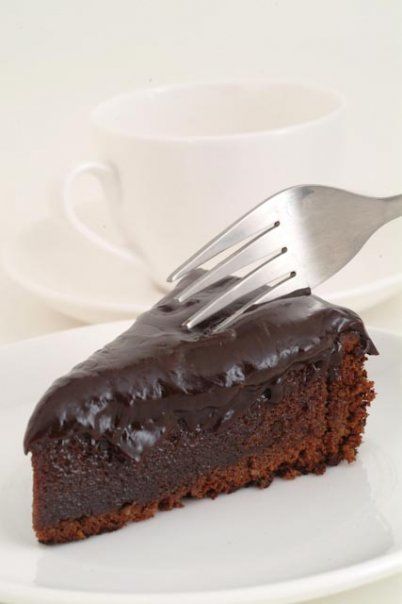 Why you have to see it: The Zen-like quality of this cafe is what makes it so special. Experience a distinct fusion of diverse cuisines from across the globe. From the delectable sweet and savoury Crepes of France, to the famous American "whooper" sized BBQ chicken burgers, Taruveda Bistro guarantees unique and delicious food. They are also one of the first few in Jaipur to serve authentic Japanese Sushi.
Try: Classic Ceaser Salad, Beetroot Falafal, Lava Brownie.
Cost for two people: ₹1,000 (approx.)
Where: 1st Floor, Sunraj Villa, 2 Mysore House, Jacob Road, Civil Lines, Jaipur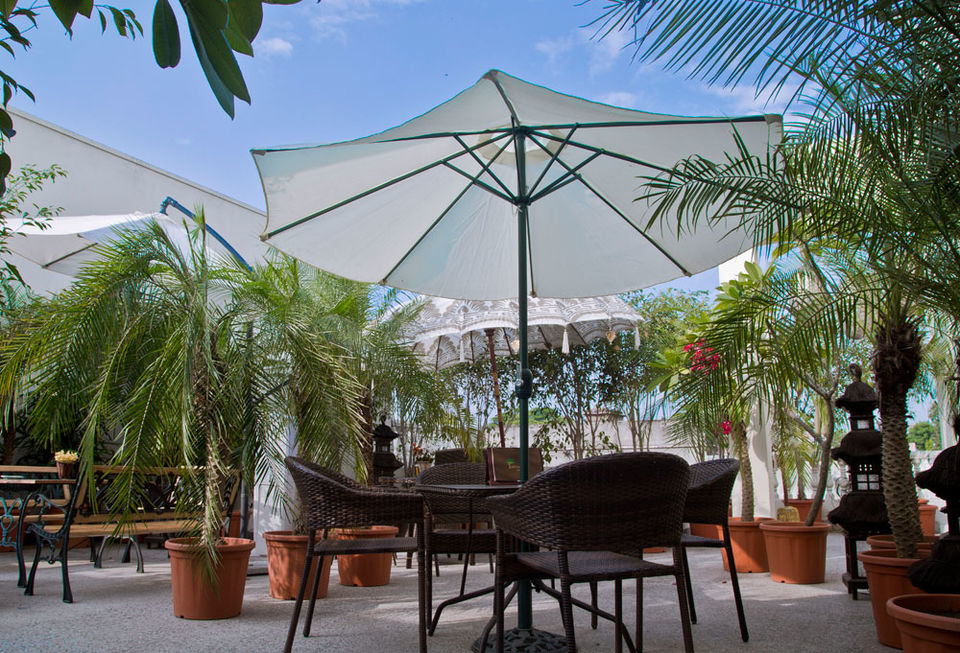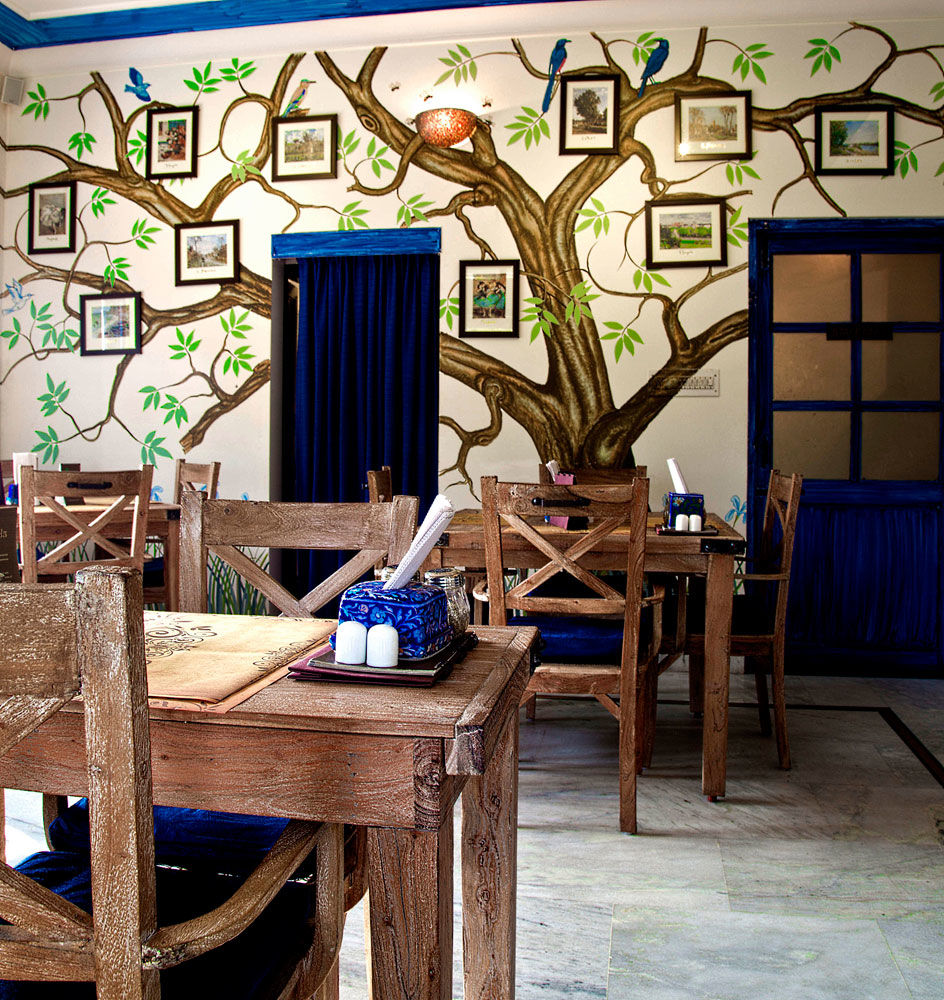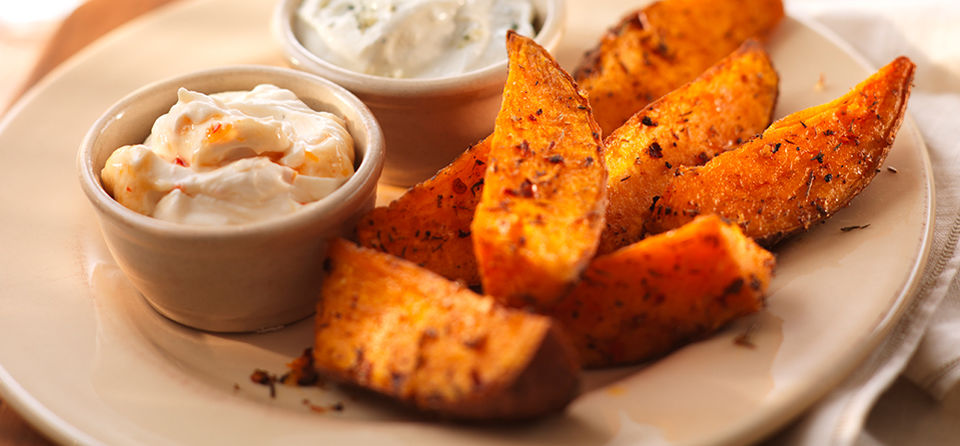 Why you have to see it: If you're a fan of peppy music and al fresco dining, then you'll love this cafe. The elaborate menu, quirky interiors and fun vibe of this place will definitely help you in getting your mojo back!
Try: Nutella Milkshake, Garlic Bread with Cheese and Toppings, Baked Vegetables
Cost for two: ₹800 (approx.)
Where: H 1, Lal Bahadur Nagar, S.L Marg, Malviya Nagar, Jaipur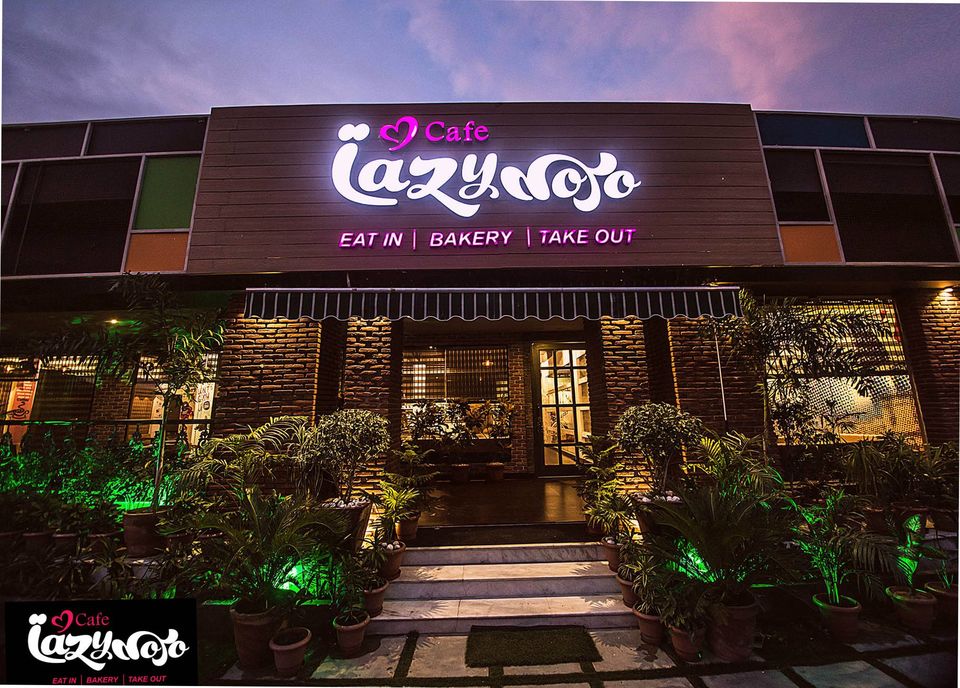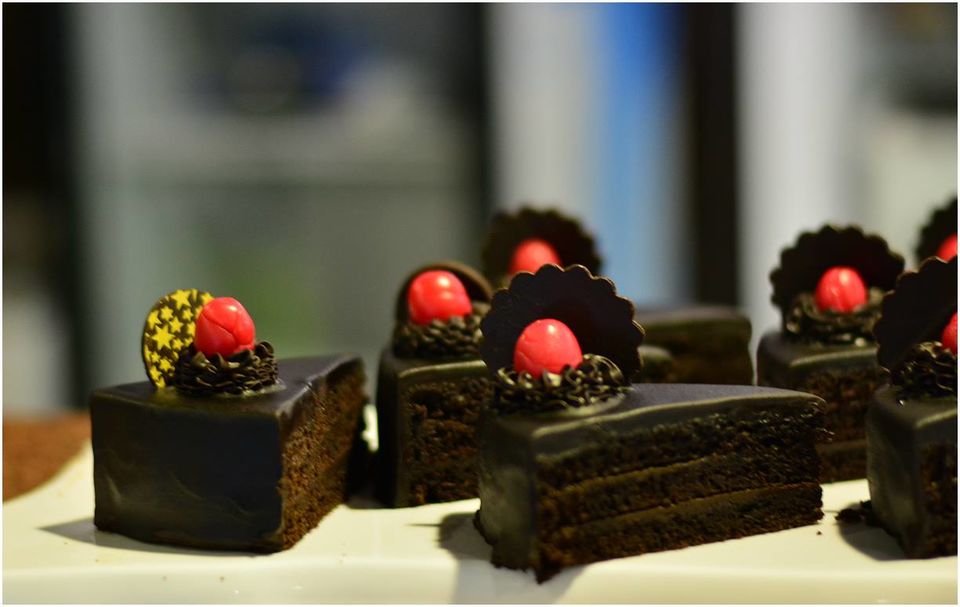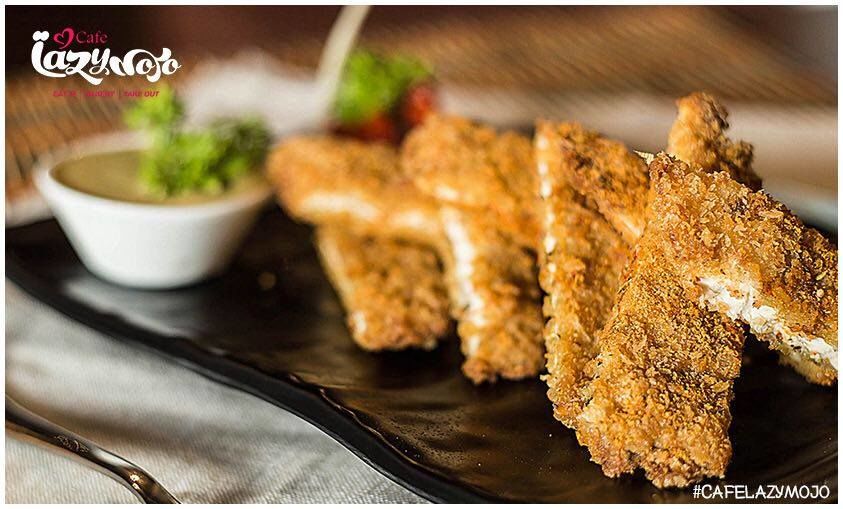 Why you have to see it: It's right opposite the majestic Amer Fort and if you're a photography enthusiast, the Stag Cafe offers a spectacular view of the fort. Apart from the picture-perfect location, Stag Cafe also serves one of the best sheesha is Jaipur.
Try: Hot Chinese Bhel, Pink Pasta, COC Pizza, Amer Ki Chai
Cost for two people: ₹500 (approx.)
Where: Opposite Amer Fort, Amer, Jaipur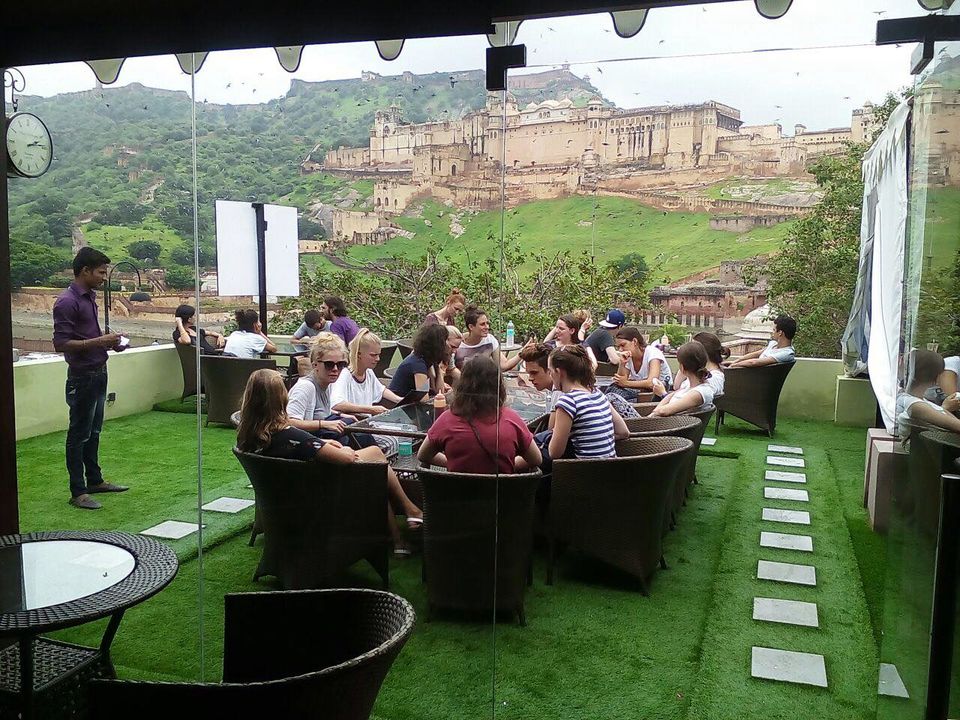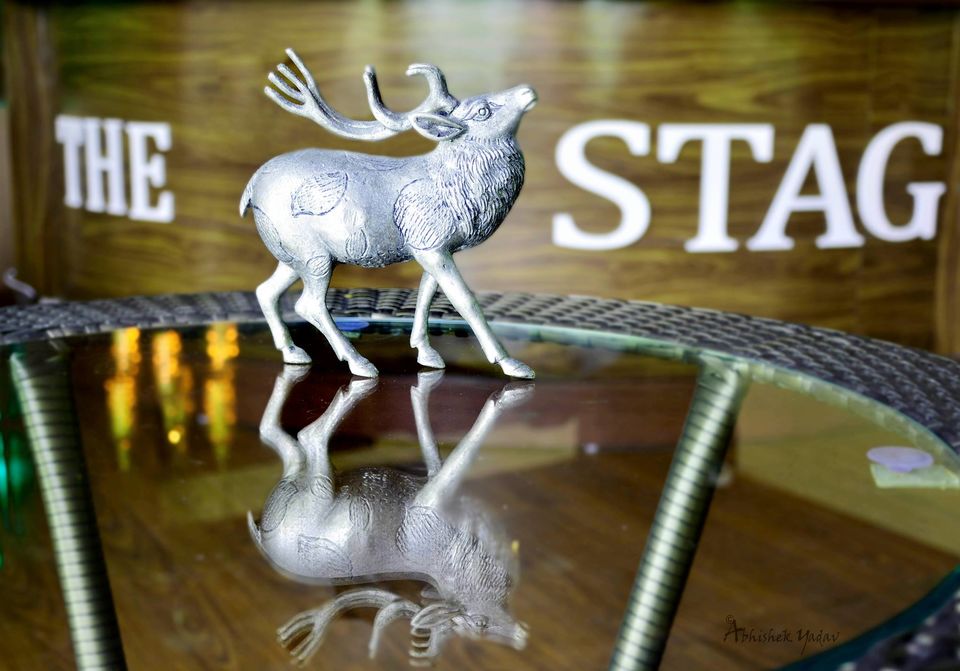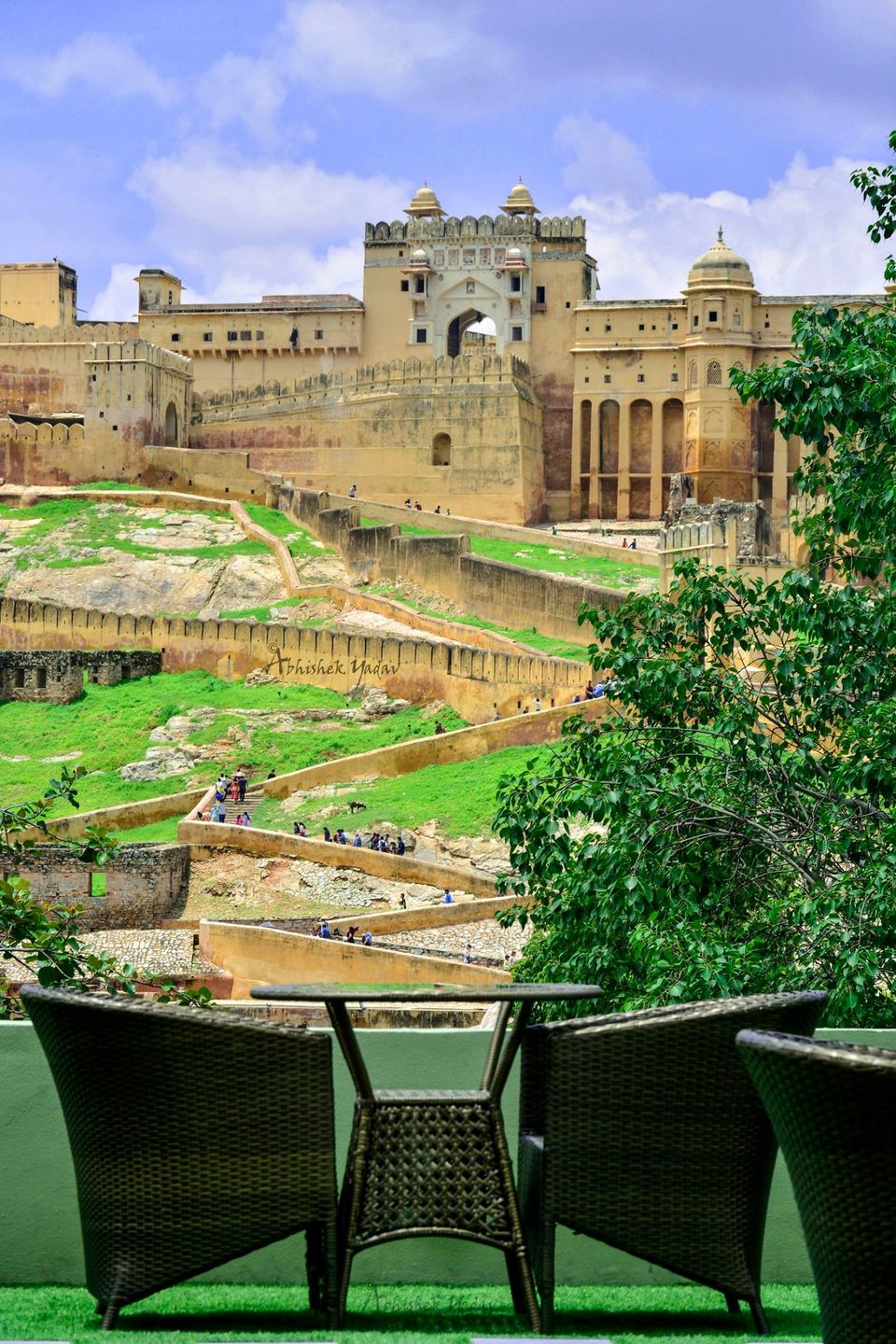 Why you have to see it: If your idea of chilling is a huge glass house with french windows and no concrete walls, then you know where to go next. FlapJack is split into different sections and levels, each having its own unique characteristics. If you're headed to FlapJack, I recommend you reserve a seat on the vibrant rooftop with a relaxed seating.
Try: Corn Fritters, Oreo Shake, FlapJack Strength Special
Cost for two: ₹600 (approx.)
Where: Plot 7, Girnar Colony, Gandhi Path, Vaishali Nagar, Jaipur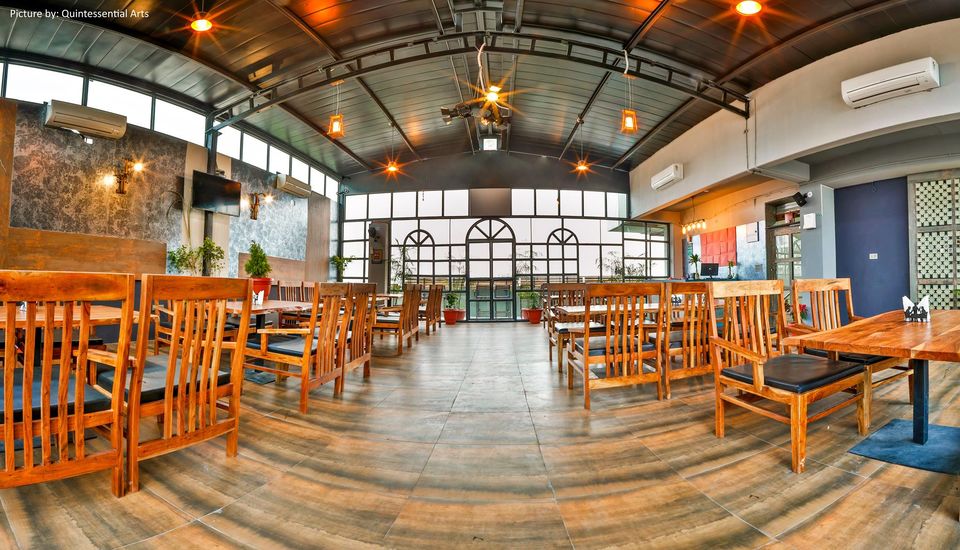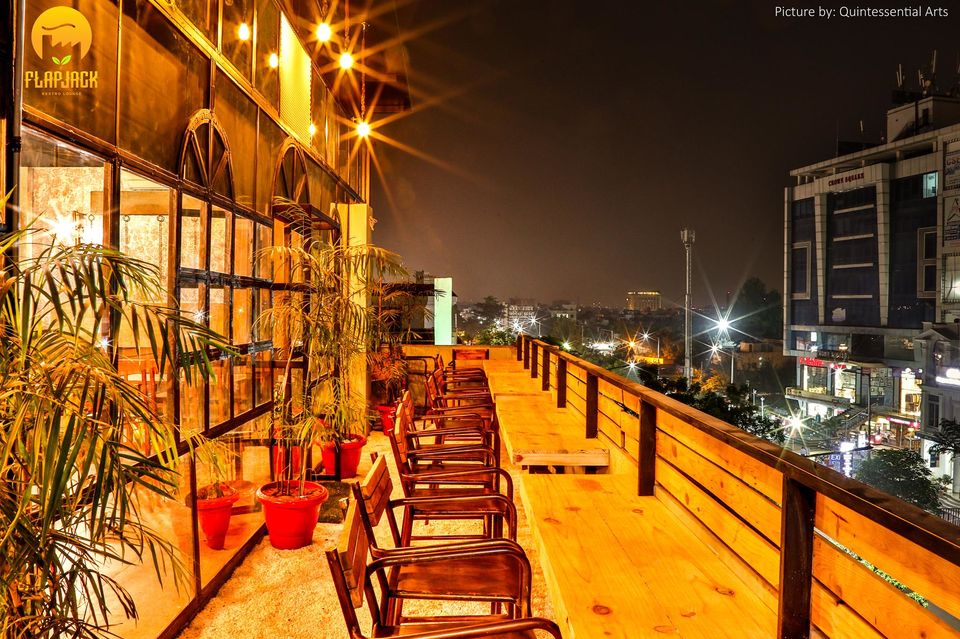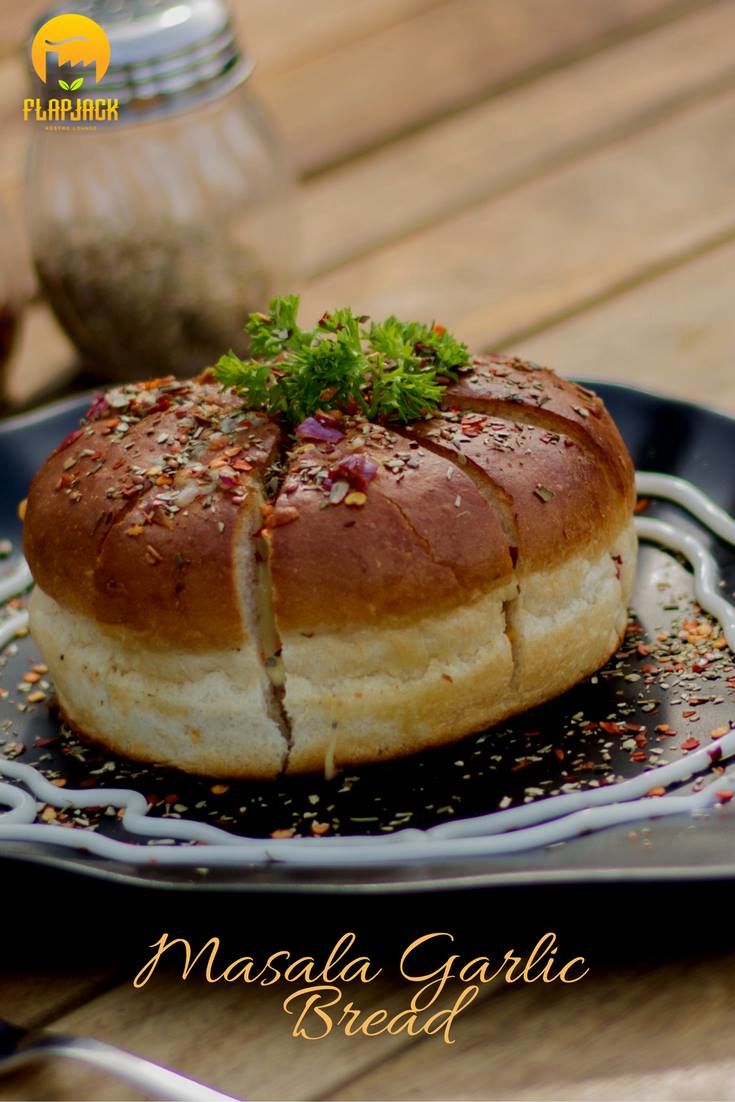 With so many options, what are you waiting for? Let the feasting begin!
Do you have an exciting story to tell about the land of Maharajas? Share it here.