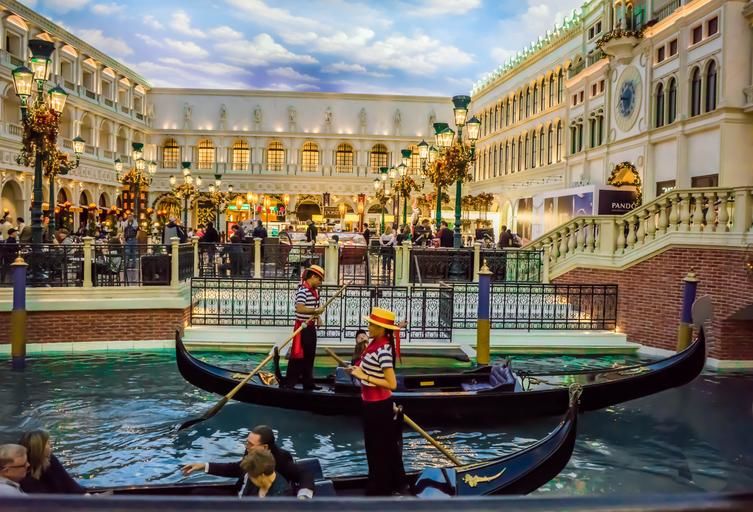 Are you a fan of gambling? Would you like to go on vacation and visit some of the best casinos in the world? Thankfully, there are a lot of wonderful places around the globe that you can visit for some gambling fun. When you do a little research before you go, you can stay near to all of the action and ensure that you have an unforgettable time. Perhaps you will even win some money along the way. Let's take a look at the best casino locations for true gamblers.
Nevada
Let's start our best casino locations for true gamblers list with somewhere that everybody to going to know. We are talking about Las Vegas. If there is one place all gamblers want to visit it is Nevada where the city of Las Vegas stands out in the desert. You can easily fly into this gambling mecca, with over 70 casinos you can visit. The Las Vegas Strip is unbelievable, with different themes you can enjoy, from casual casinos to high roller areas. You can stay in one of the hotels that has its own casino, as well as being home to a lot of different shows and events. Sin City is full of excitement and you are never going to get bored in Nevada.
What's more, if you are in Nevada. You can also visit Reno. This does not have all of the bright lights of Las Vegas, but it does have a lot of gambling opportunities that you can enjoy. It is a lot more affordable too if you are on a budget. In particular, if you are a fan of sports betting, this is something that you can enjoy in Reno. Almost every casino here has a sportsbook for you to enjoy.
London
Next on the list of best casino locations is London. The capital city in the United Kingdom is a popular tourist destination spot for many reasons. One of them is gambling. There are also of awesome casinos here you can visit and hope to win big. The great thing about London is that there is a variety of casinos and this means there is something for everyone. There are affordable and casual casinos for players that are on a budget and just looking to have some fun. There are also some VIP spots such as Mayfair and the Ritz. So, you are going to have a lot of choices. What's more, there is so much to do in London with amazing tourist attractions. You are never going to be bored here. Do not forget that if you are too tired after a long day to head to a casino, you can always gamble online.
New Jersey
Another state in the United States that you have to visit is New Jersey. Here, you are going to find the exciting city of Atlantic City. This is another famous location for gambling and it is a classic one that everybody knows about. It boasts some of the best casinos in the United States such as Tropicana and Caesars. What's more, you can enjoy a relaxing vacation here too. When you want to take a break from gambling, you can head to the beach, as well as enjoy other tourist activities that Atlantic City has to offer.
Macau
If you already like to travel and you know a lot about casinos then you have probably heard of Macau before. This is a city in China that is fast becoming popular for gambling. If you have not heard about this city, it is time to get acquainted, as it might be next on your list for a vacation.
So, in China, Macau was the first city where gambling became legal. While the country used to be quite conservative when it came to gambling, this all changed. When it did, Macau became a very busy place that a lot of people refer to as the Chinese version of Las Vegas. In fact, it has grown so much it is actually called the new capital city of the gambling world. What is fascinating is that Macau is a lot bigger than Las Vegas and since it is the only place where gambling is allowed in the country, it is always busy. When you are here, you have to visit The Venetian. This is a spot that is known for having the biggest casino floor in the world. We are talking about having more than 1500 slot machines, as well as 640 gaming tables. You are going to have a lot of fun here.
Monte Carlo
If you want to live the high life and have an unforgettable vacation then you need to head to Monte Carlo. This is a city in Monaco where all the high rollers love to go. The South of France is known for its beautiful and Monte Carlo is nothing short of glamorous. Indeed, a lot of people remember this place from the James Bond movies, as well as car racing being here.
Something that is interesting about Monaco is that it is actually the smallest country in the world. However, this does not stop it offering some of the best casinos for you to gamble in. Just make sure that you are dressed for the part and know that you are going to be walking among millionaires here in Monte Carlo.
Aruba
Somewhere further afield you can head to gamble is Aruba. This is known for offering the best gambling opportunities in the Caribbean. Not only can you gamble and have a lot of fun but you can also relax at the beach. The white sandy beaches are beautiful here and the best spot to unwind after a long day at the casinos. What's more, casinos are open around the clock so that you can enjoy gambling at any time. You can stay at one of the hotels and be near to all of the action. You are never far away.