Camping as a family is a tradition for many, so it is not a far stretch to think that the whole family can camp under one family sized tent. The best family camping tent will be one that sets up and goes down within minutes, and has an integrated ground sheet. It should also be waterproof.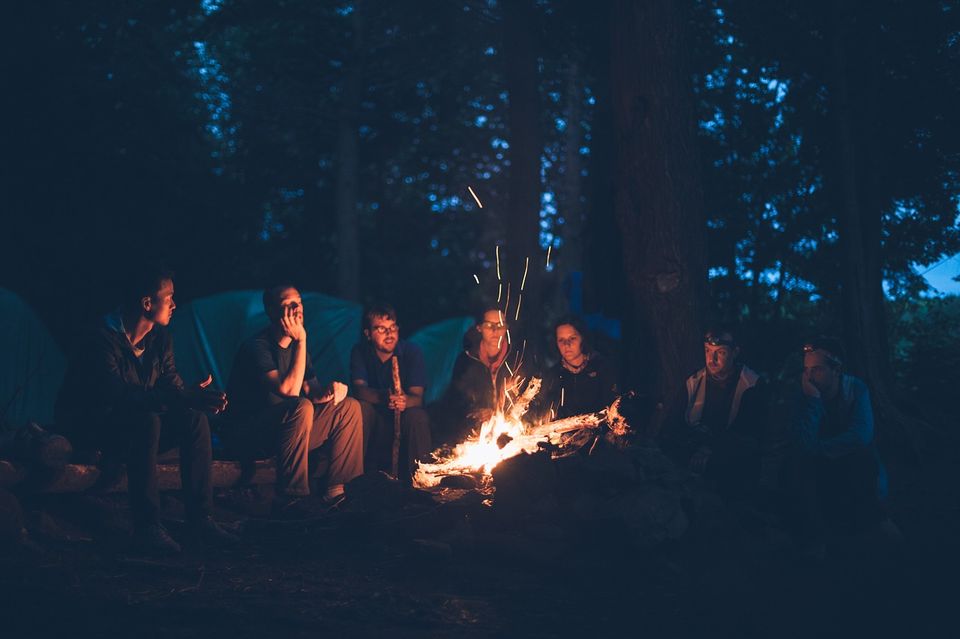 You can find them in fun colors for the kids, which makes the tent easy to see. However, there are many features of family camping tents that you should consider. Read on to see more about the best family camping tent and maybe you will find one that fits great for your family!
Features That Matter
Below are the important features that you should take into account before you purchase a family sized tent. Knowing the below facts can help you significantly when you are ready to buy a tent for your whole family.
Size:
Knowing the ideal size for a tent that can fit everyone you are with is key. This can be tricky, however, as most manufacturers will tell you how many people can sleep in it. They do not take into account things like luggage and extra personal space. But there is a trick to it. If you are on a trip with 4 people, you can find one that will sleep 6 people, so you have room for your equipment, luggage, or just some extra space to move around
Dimensions and Space:
One thing you need to remember is that the tents with vertical sides have more usable space due to the way they are made. Tents with sides that form acute angles and are sloping will have less usable space. If the ability to stand up fully erect in your tent is important, you can find large tents that stand 7 feet tall or more. You can also find tents that have separate "rooms" for sleeping if you wish. You just need to determine how you want your tent and what features it comes with.
Weather Conditions:
It is great to have a tent that is not heavy and has a lot of space, but if you find yourself in bad weather, they might not work as good as those with heavy metal poles. If you know there will be a lot of wind, you can get a dome shaped tent, which are not as prone to damage. Wind is a big bummer to lighter tents, so keep that in mind!
Top Product Reviews
Below are 3 of the top product reviews for family sized tents that are on the market right now for purchase. We hope your next tent is one of these beauties! Keep in mind, many tents allow you to stand up fully while inside, or have sleeper rooms. If this is important to you, then look for a tent that has the features you desire for your next fun camping trip along with your family!
Big Agnes Wyoming Trail Camp 4 Person Tent
Pros: Large dimensions, Perfect for a family, 2 Sleeper rooms
Cons: It fits 4 people for sleeping, so if you want to keep your luggage or gear in the tent, you need to buy up to a 5 or 6 person tent. No ground sheet.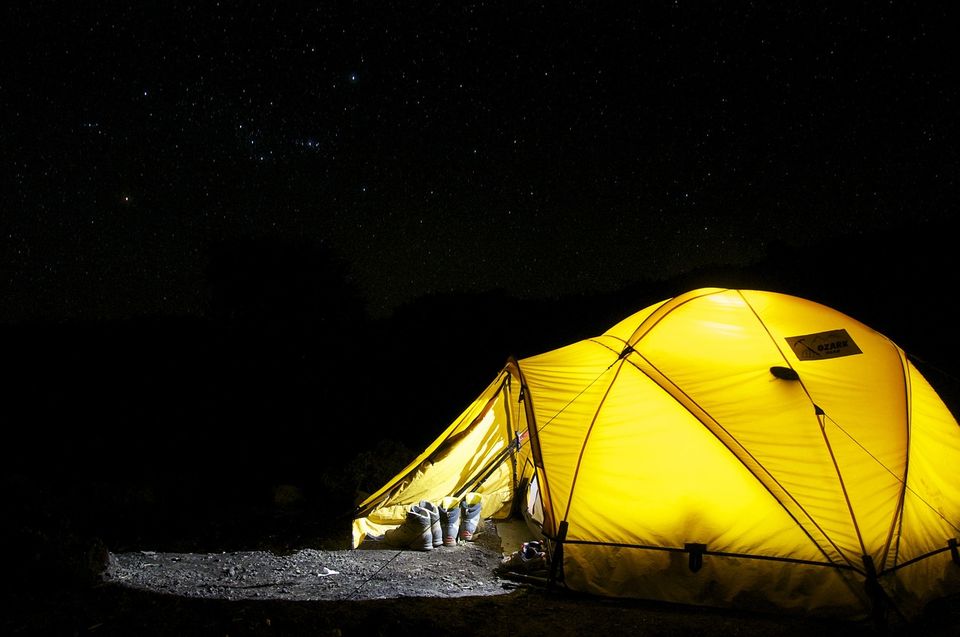 This tent is made for 4 people, but can fit 2 or 3 with ease and enough space to keep your items inside with you. There are 2 rooms, one at each end, that are sleeper rooms, made for you to cozy up to at night. This large tent is 85 square feet and is made with quality, so you can use it for years to come! Be sure you use it on perfectly level ground, and you may need to purchase a ground sheet separately if you wish to have one.
Coleman 8 Person Red Canyon Tent
Pros: Large tent, can fully stand up in it, Great value
Cons: Tapered sides, Not the best quality made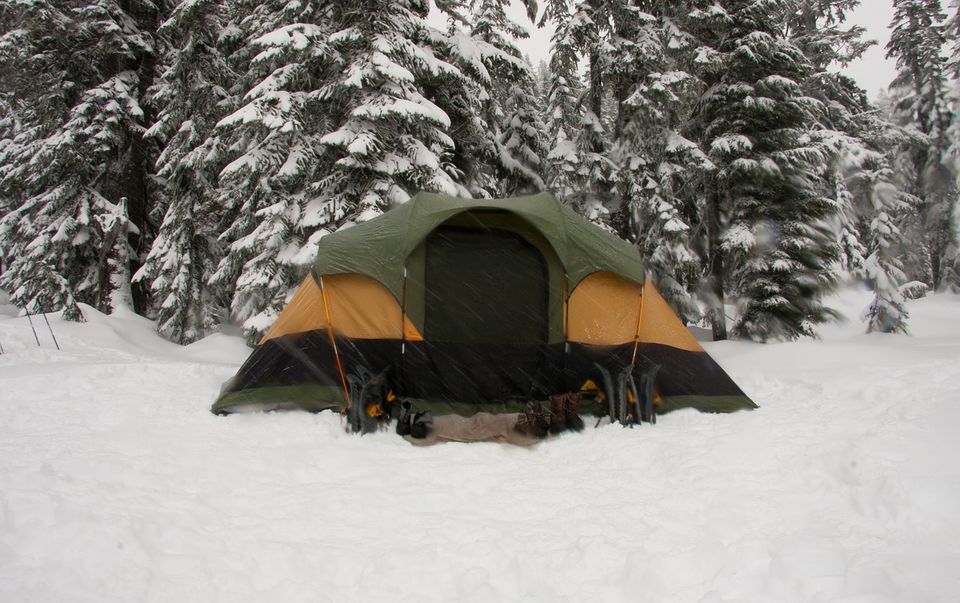 This tent will sleep 8 people, or 5 or 6 people with their gear. It is stylish and includes 2 dividing screens inside that detach, and can turn the tent into 3 different areas. The sides are tapered, making the end rooms more compact and less spacious. With its cheap cost, around $100, it is a great deal because it fits so many. It might not last a long time, but if you are careful, you will get your money's worth!
Browning Camping Big Horn Family Hunting Tent
Pros: Nice colors, Stands at 10 X 15 feet, Two room tent, Ground sheet included, Can stand fully erect in it.
Cons: Ground sheet is not comfortable fabric, Colors are drab to some, Costly
This tent has had excellent reviews and it includes a great warranty service if anything happens to your family tent. People love the strong zippers and spacious area of 150 square feet! There are 2 rooms, one on each end, called sleeper rooms, and you can stand fully erect inside of it as it is over 7 feet tall! Another great thing about this tent is that is has a lot of storage pouches built in so you can store your camera, water bottle, snack, or headphones! Users did complain about the tent poles, as they are very light and might not live up to its job. As long as it is not windy, this tent is going to work perfectly for you!
As you can see, there are a few features to consider when it comes to purchasing a tent for your family. Remember to "buy up" if you want extra space for your equipment and other items, or just a little extra leg space. Now that you know what to look for, and have seen some reviews, you can now feel confident about buying a tent that your whole family can enjoy for years to come!