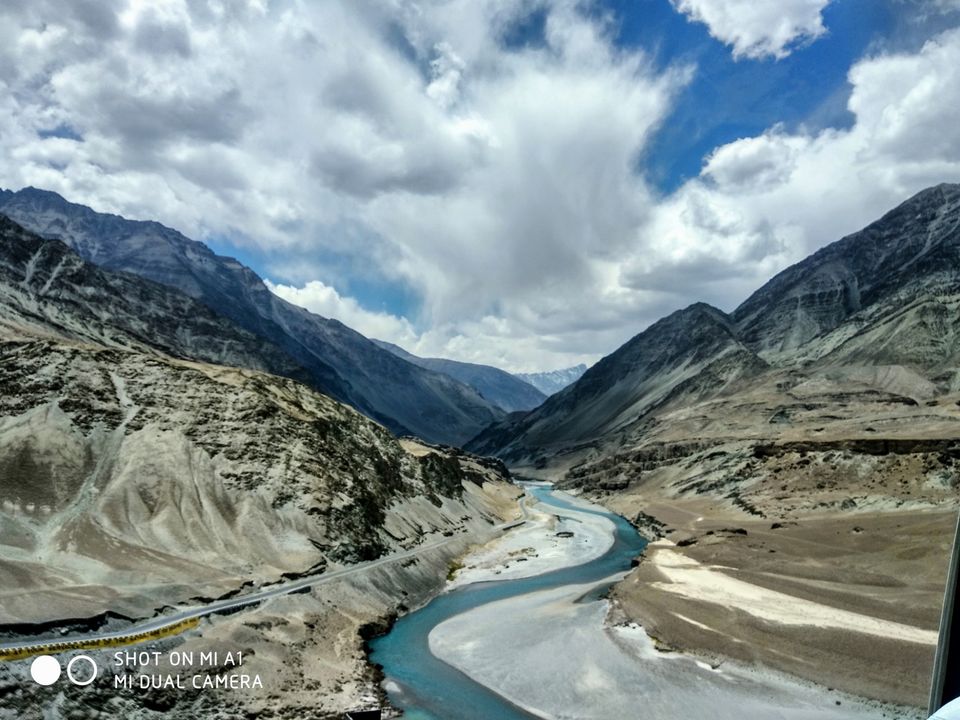 After reaching leh airport, book a cab and check in to the hotel. Rest for the day and get acquainted with the oxygen level in the high altitude. You can visit the local market or explore the nearby area or simply enjoy the sunset .
Visit the nearby sites located in leh itself as one requires atleast 48 hours to get settled to the oxygen level. After breakfast visit Shey palace and Rancho school (yes!!the one where 3 idiots was shot). Take a short lunch break and resume the journey to Hemis monestry which the the biggest monestry in Leh. End the day and enjoy the evening all by yourself at the hotel,have early dinner and head to bed for a good night's sleep.
Have an early breakfast and start the journey through endless snow capped mountains, blue skies and beautiful roads to Khardungla pass which the world's highest moterable pass located 18380 ft above sea level. Feel all the worries flow away along with the winds and cherish the feeling of being on the top. Continue the journey to Nubra valley which is a cold dessert located in ladhak. Upon reaching nubra check into the camps have some snacks and go for a double hump camel ride.If you are lucky enough you might catch a rainbow which adds to the beauty of this place. Come back to the campsite and enjoy a borne fire. Have delicious meal and rest.
After breakfast embark on a journey to Leh city. One can take a hault at Khardungla pass again and visit the cafe at the top , while returning pay a visit to the future buddha statue of Dikshit Monestry. After reaching Leh check in to the hotel and enjoy rest of the evening, you can attend the folk dance if the facility is provided by the hotel.
Have an early breakfast and pump up for visiting the prestine Pangong Tso Lake which is a crystal clear blue lake admist the huge mountains. During the journey take a stop at second highest moterable pass known as Changla pass (also don't forget to eat maggi at the local stalls). Once you reach Pangong Tso Lake take all the time you need to capture the beauty of this place - Make boomerangs , do crazy things, pose for a fake Candid or just soak in the feeling of that place. Have lunch at one of the campsites and head back to the hotel mesmerized by the Pangong Lake .
Today visit Shanti Stupa which was built by Japanese monks to promote Buddhism and peace. Afterwards visit Hall of fame museum which has many belongings from the Indo-Pak war. Later visit the magical magnetic hill where the vehicles go against the gravity. After this watch the Sangam where the 2 great Himalayan rivers (Indus and Zanskar) meet. Adventure seekers can enjoy thrilling experience of rafting in the water. Head back to the hotel property for dinner.
It's time to say good bye to this beautiful land. Good things do come to an end but leave with a lot of good memories so board a flight and head back home it's time to start with the routine 🤪