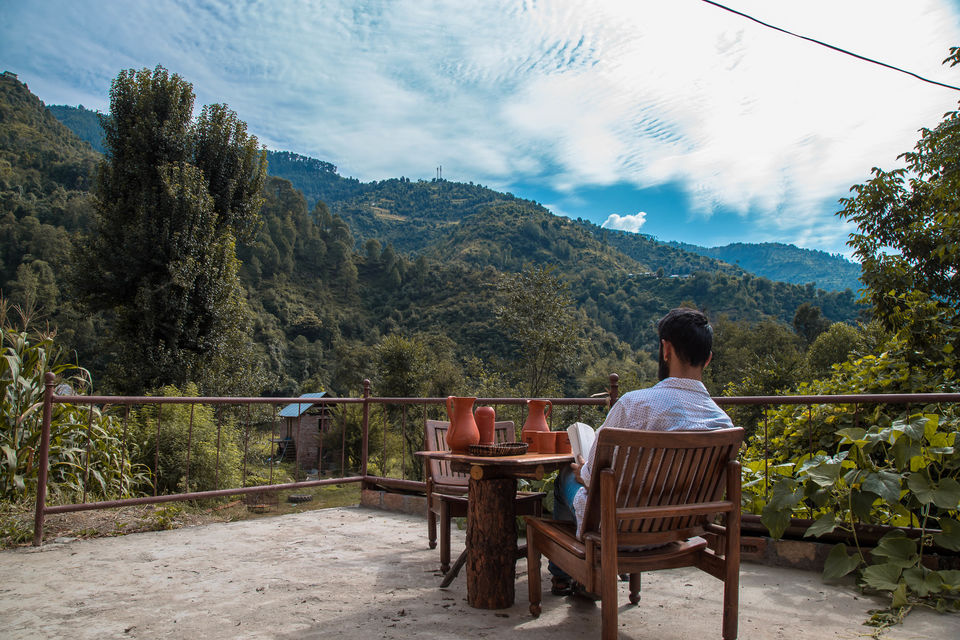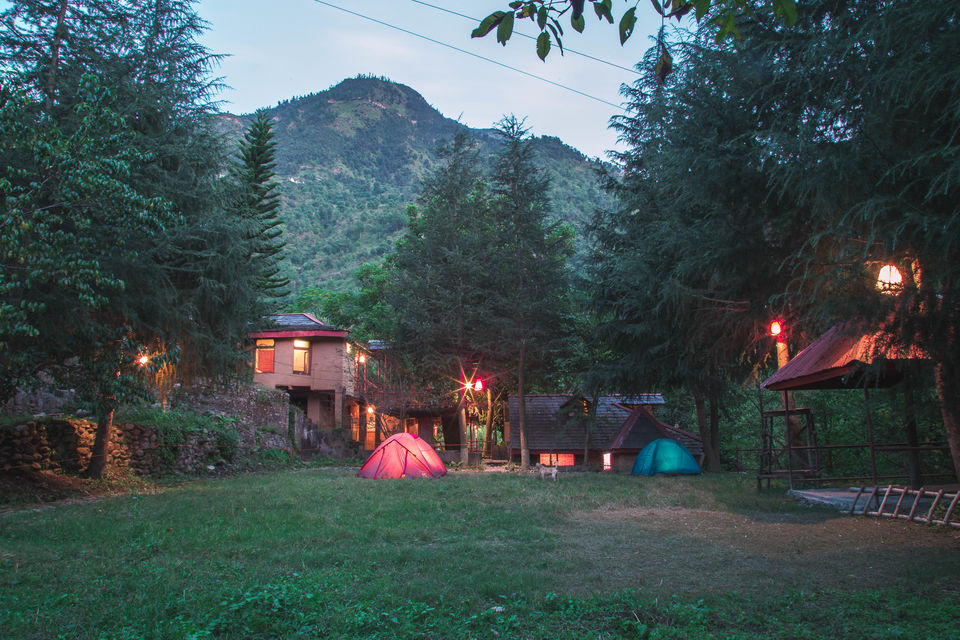 Live to rhythmic sound of water in a 100 years old nature stay.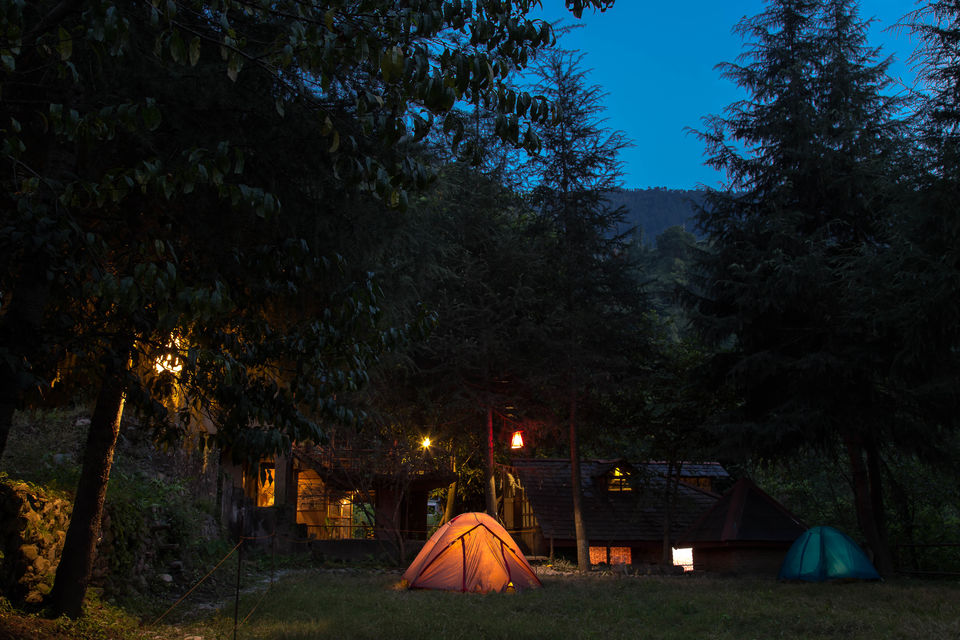 H2O house is a very old ancestral property which is being maintained for over a hundred years now. It's situated in a valley, just between beautiful mountains and with a pleasantly big water stream running down.
Ages back this place used to be prime hub of villagers, who used to come here to get wheat. We call them 'Gharat' (grinding mill), as the process of naturally making wheat by use of running water; which makes this place special in time forever.
The place is a bit secluded and is located in a very quiet and extremely scenic location away from the noise of any crowded towns nearby. The setting is natural, handmade yet beautiful and tranquil; maintained neat and clean with a view of the high jungle. Listen to sound of natural water & chirping birds 24x7, 'Live the LIFE' of a local community. Ideal place to write a book or transform your imagination into painting.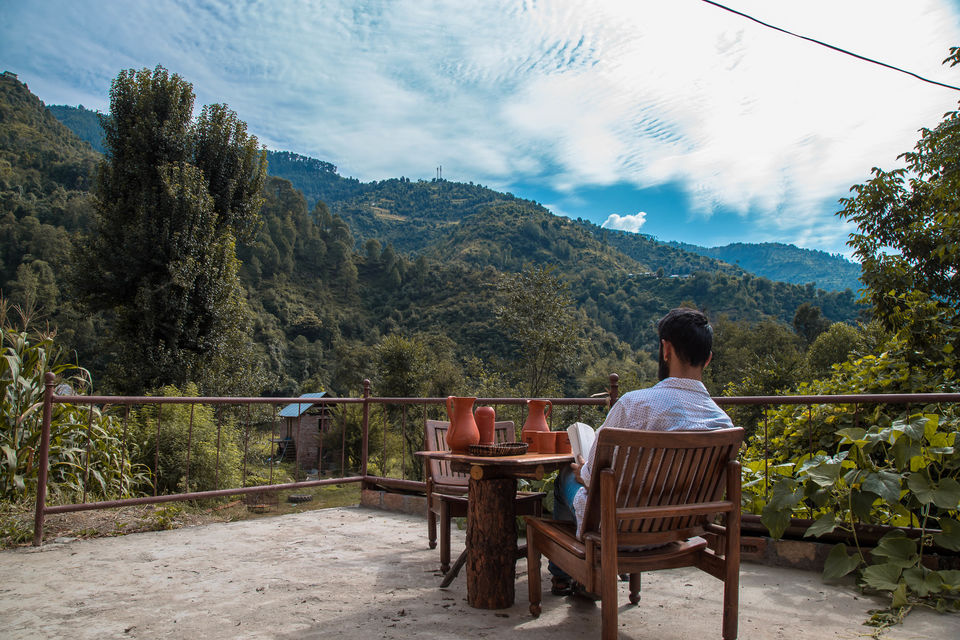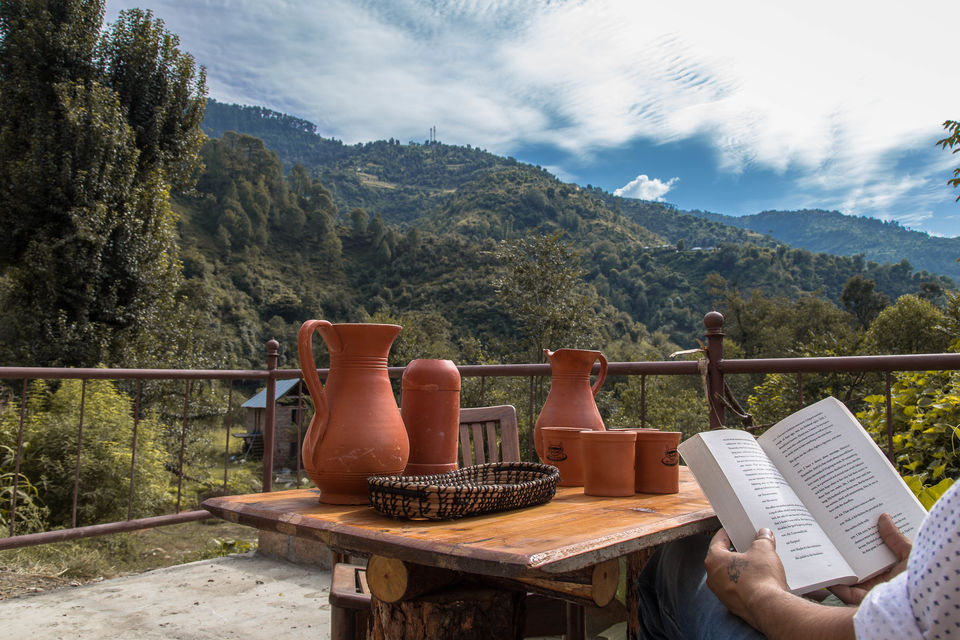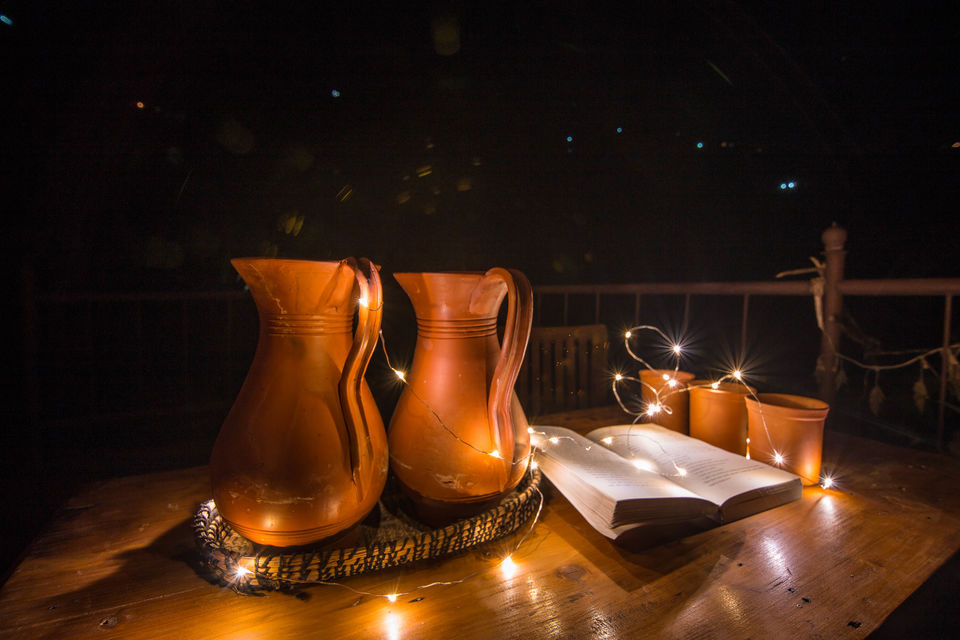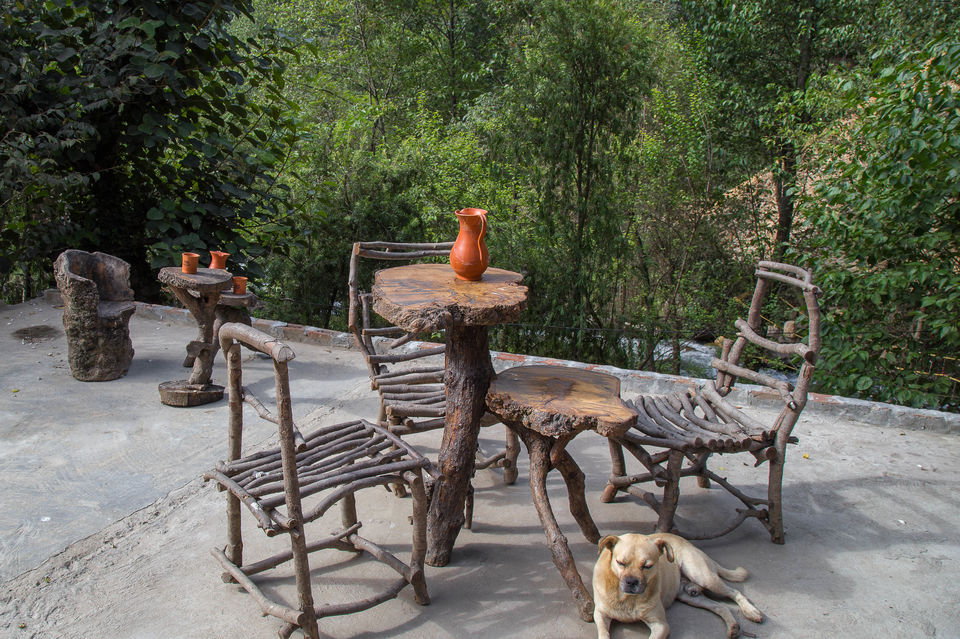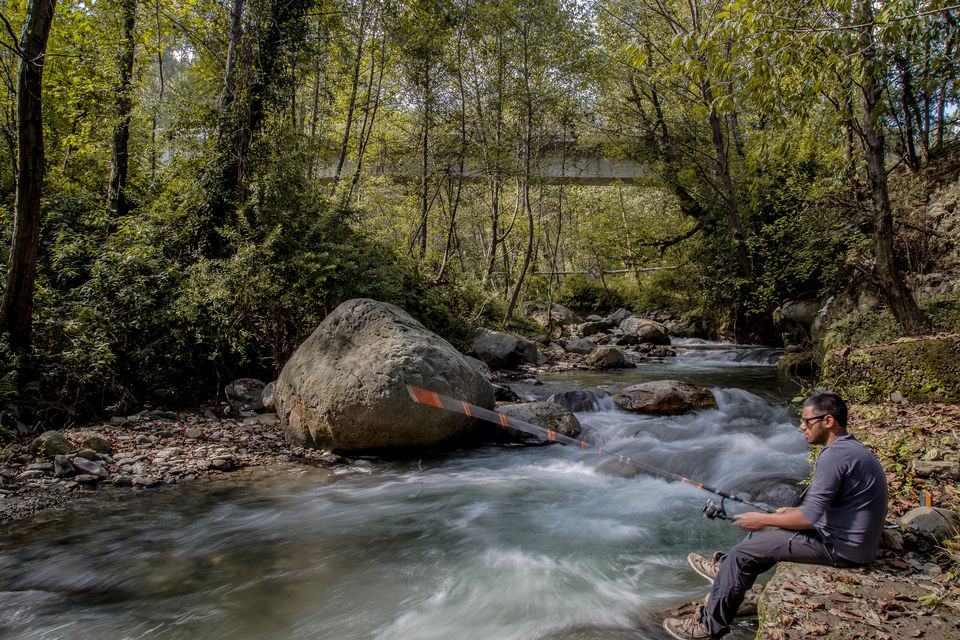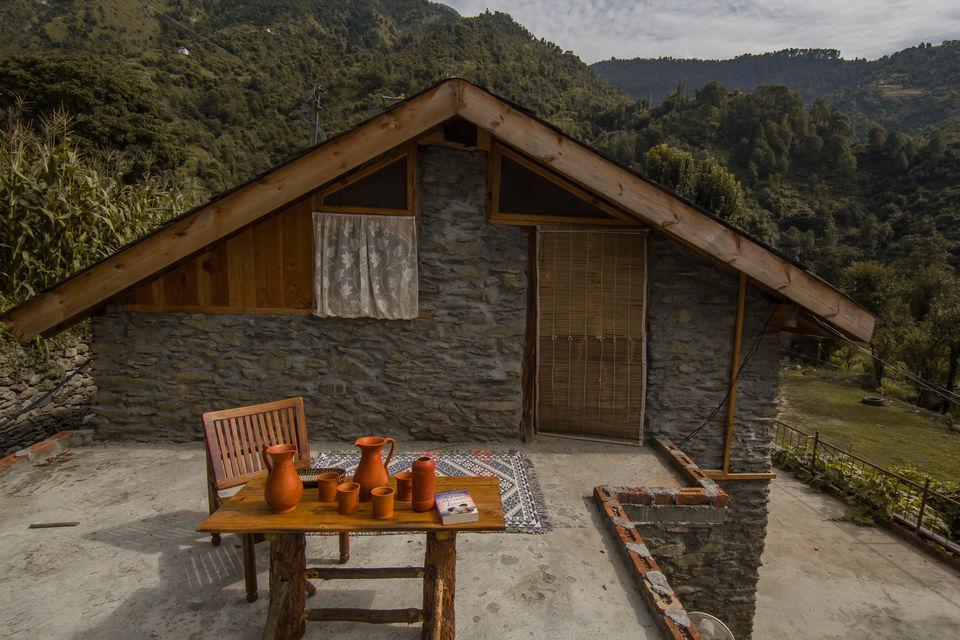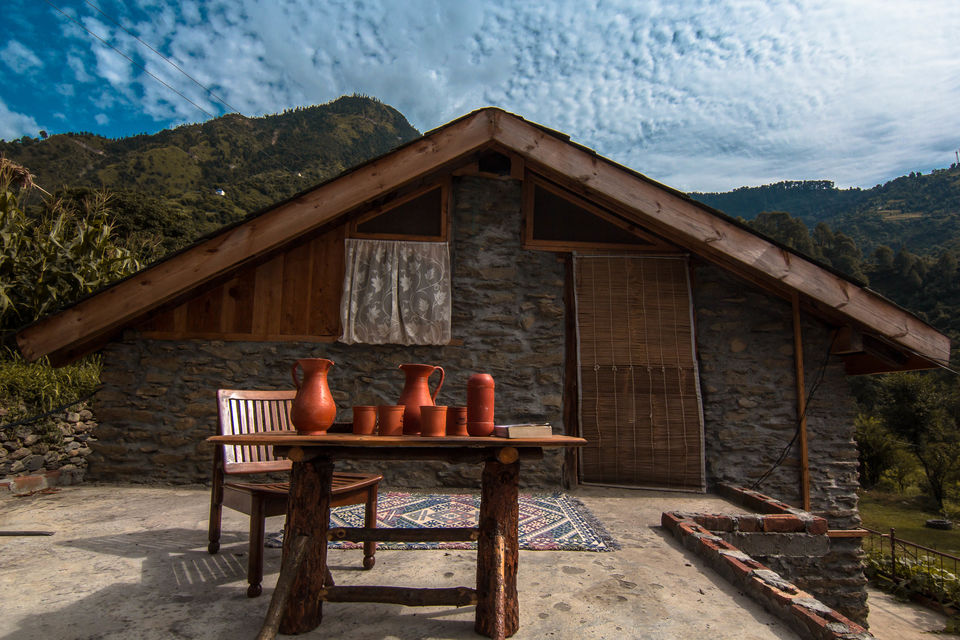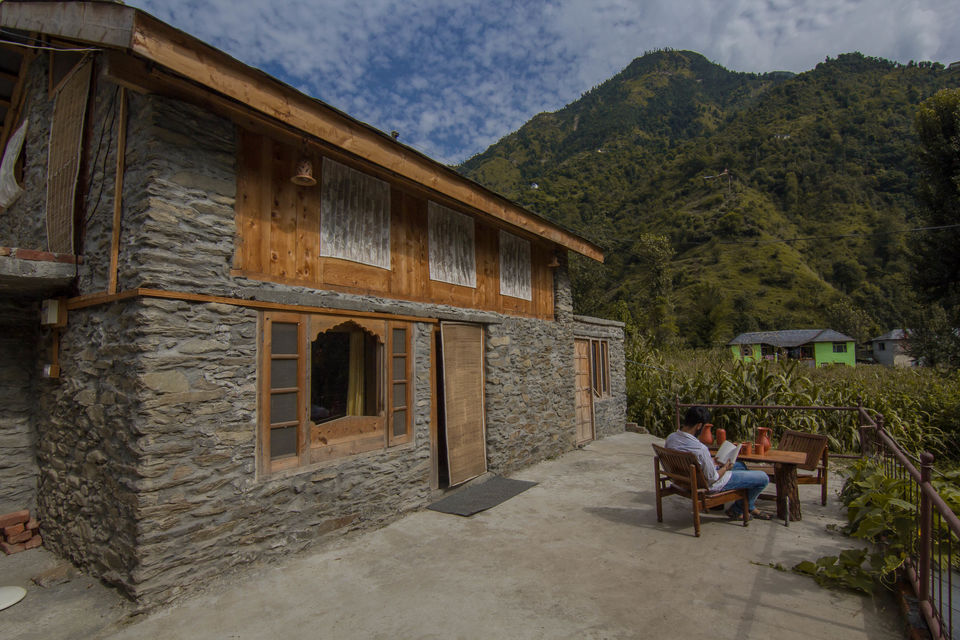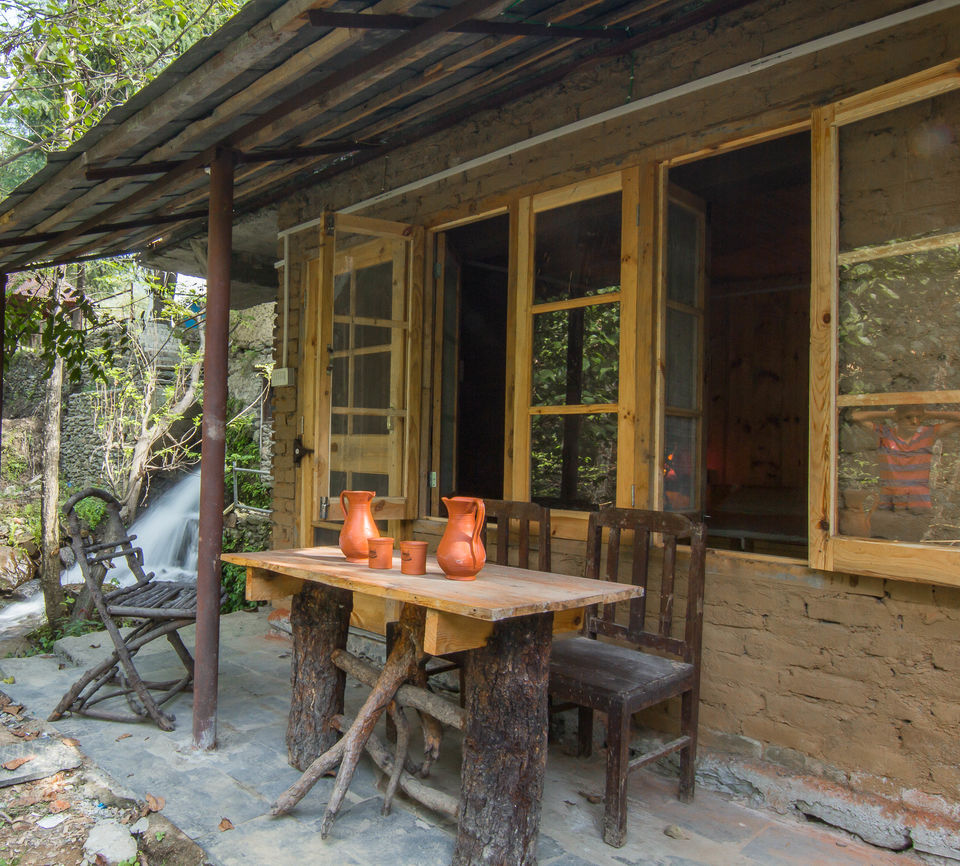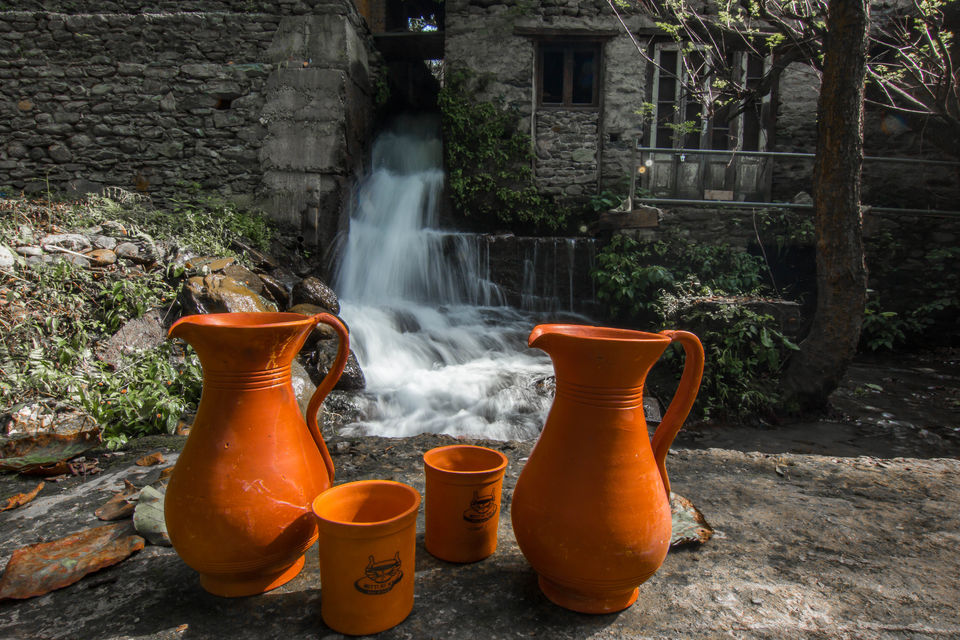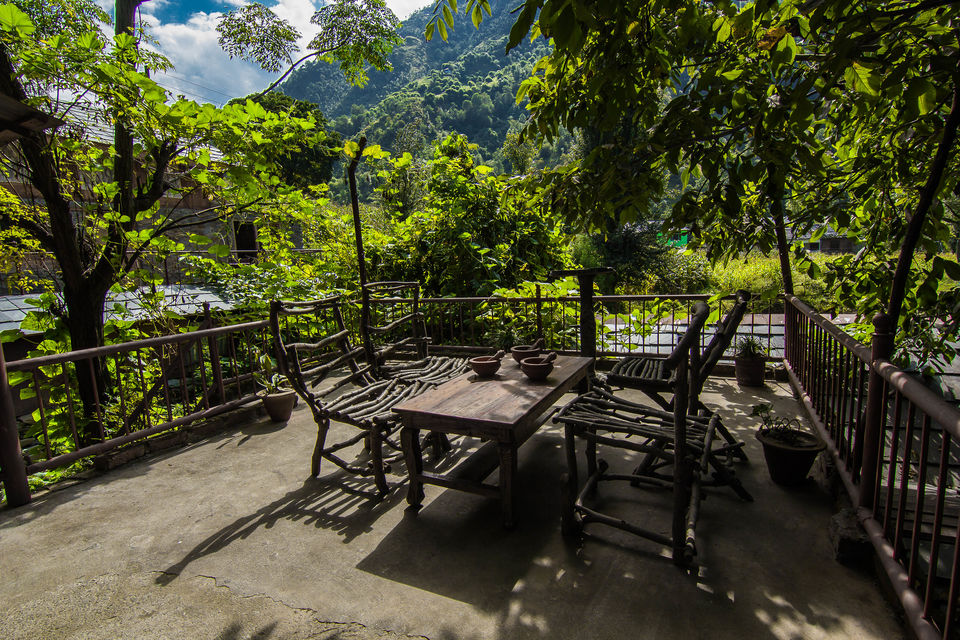 As the name suggests, the rooms are built over water and throughout the day your ears will be enamored with the pleasant sound of water. The sound of water cleanses your soul in a way that you will forever cherish your stay in H20. We have 5 cottages in H20 house, each designed beautiful for both comfort and luxury. We haven't used any direct light that strains the eye rather everything is covered in shade. We have various sitting area amidst the woods, from working with your laptop or just reading that long awaited book, our open spaces are perfect for you. We have 2 nice sitting rooms where you can do meditation, yoga, eat meals, sit with a book or a kindle and just laze around.
We at Not On Map believe in preserving culture and in putting our best effort to save nature. Aligning with this thought, we have used all natural available raw materials to make this place from grounds up. From furniture to wall colours everything is natural. For example, the chairs, tables, crockery are wooden; we tried to use local discarded woods from the jungle to make them. We haven't used any plastic toxic paint or used cement; only pure mud filling has been used to make H20.
Just outside the kitchen is a small dining area where you can sit and watch over the fields and the village and have a cup of tea. You can take the chairs or the hammock to sit near the river if you wish so.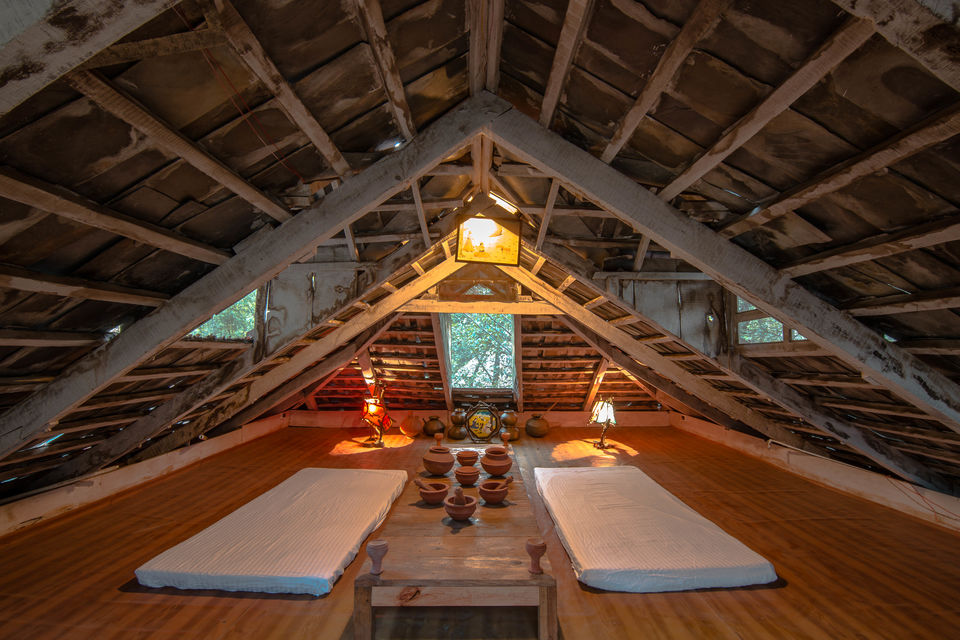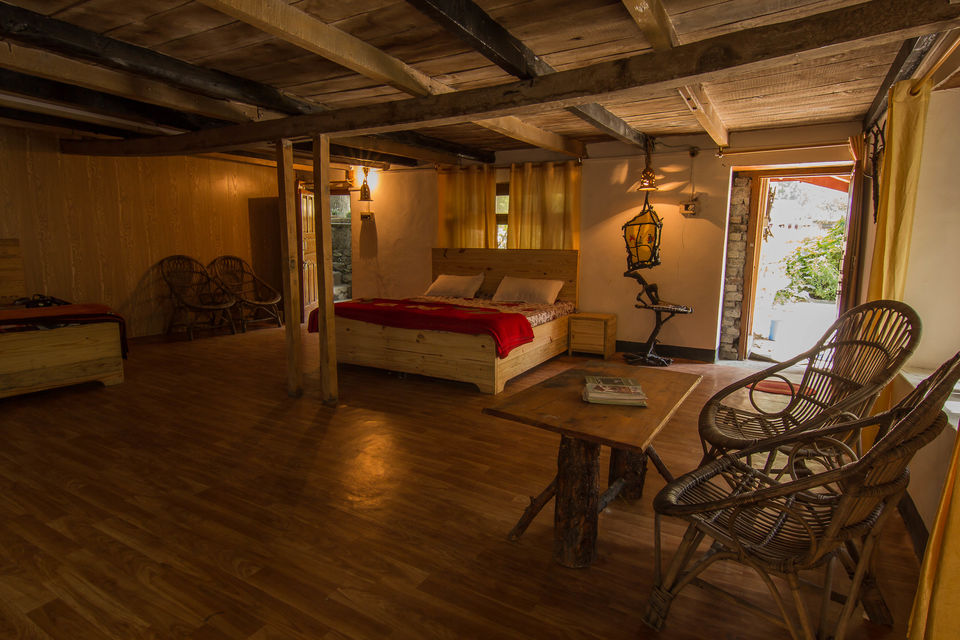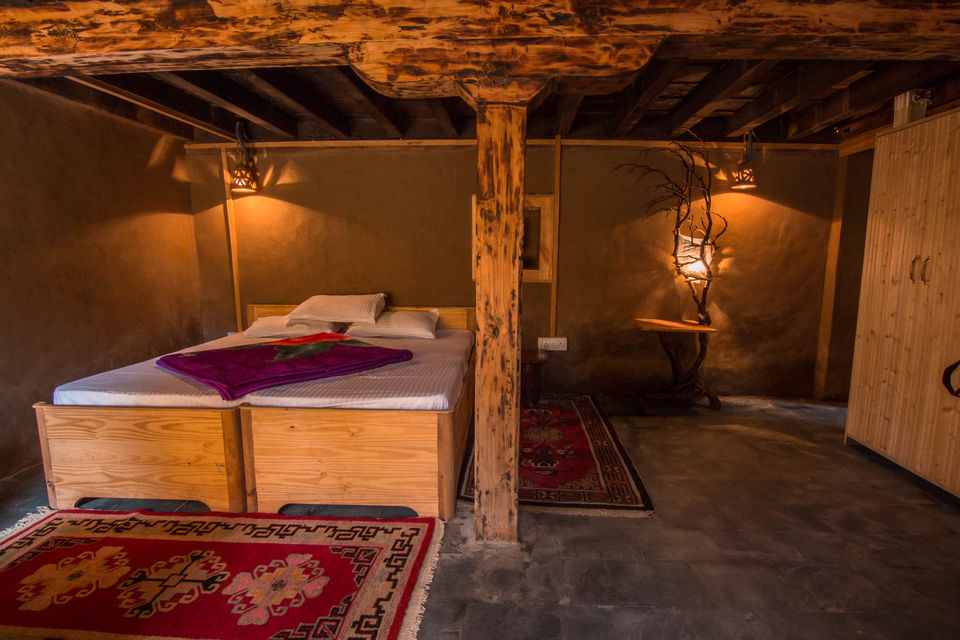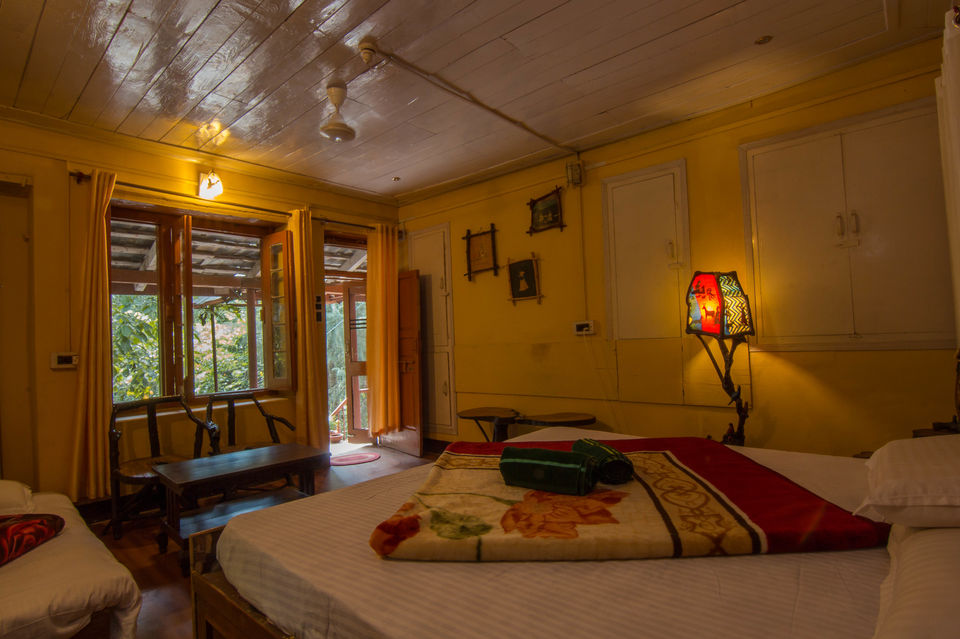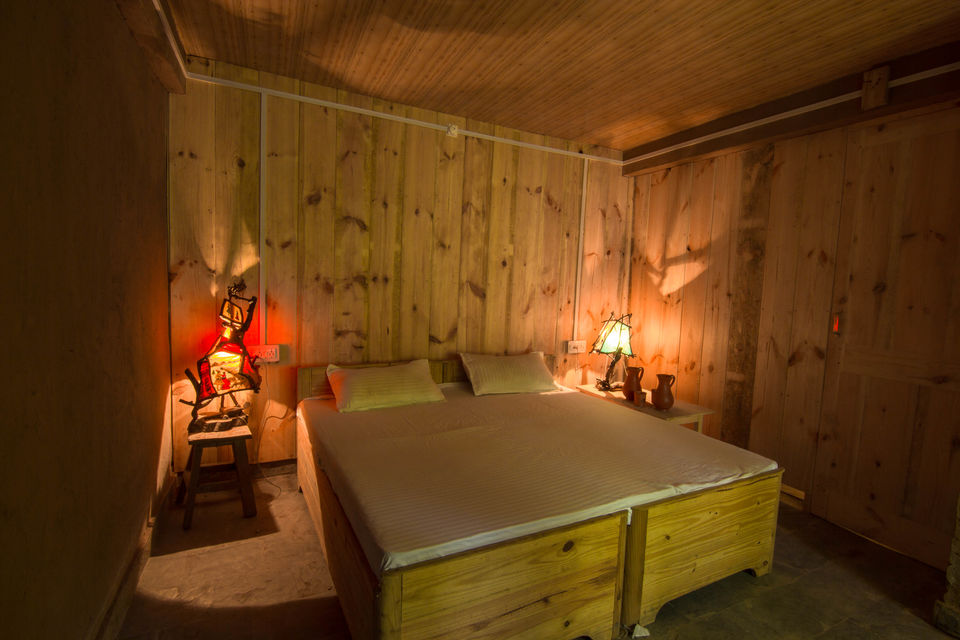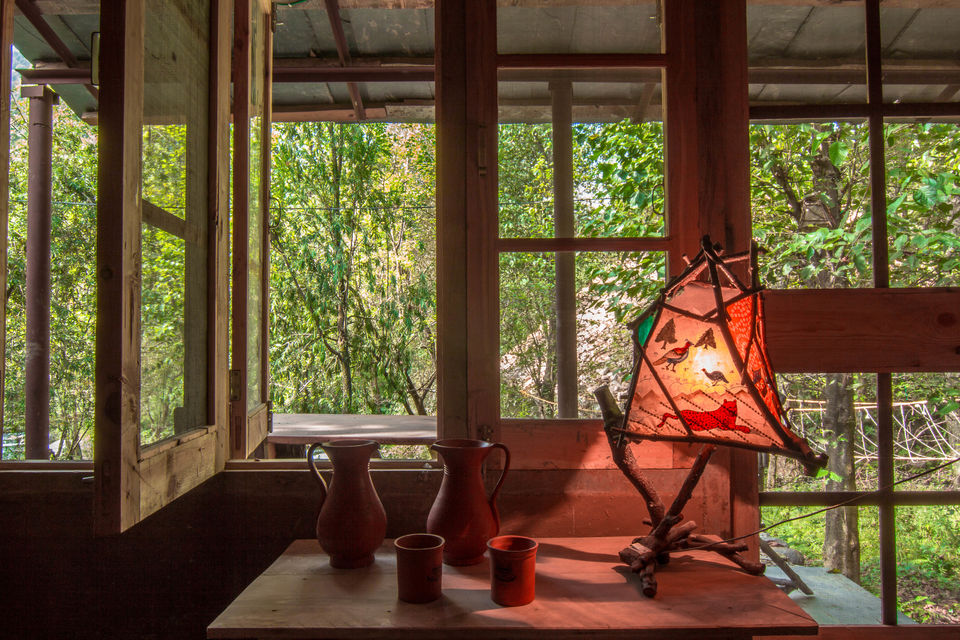 We take local village walk where we interact with villager's, one get's to know about their way of farming, religion culture and their livelihood. Further we take you till the local temple which is 80 years old and famous among the local devotees. If you want you can have breakfast with the local villagers in a community style where they serve organic (desi) food richly devoured in ghee and wild honey.
We arrange special heritage walk where we take you stroll around the city of Chamba which is 1000 years old.
Afternoon we take you for fishing trip, don't worry even if you don't know angling you can just enjoy the show. We can arrange lunch right across the river and, guess the menu? The fish you caught in the river.
Nights are preserved for romantic candle light dinner either in our meditation hall or river side.
If you love meditation then we have special arrangements for you in near by ashram governed by the famous 'Shri Shri Ravi Shankar' (Art of living).
And for the crazy people we can arrange various sorts of treks and other safari's.Camping to nearby mountain top or jeep safari to world most dangerous road 'Sach Pass'; we can make everything happen. Get in touch with us and we will plan your memorable trip to H20 House.
H2O house is one of the prime Not On Map properties, that means we cater the best of possible experience to our guests.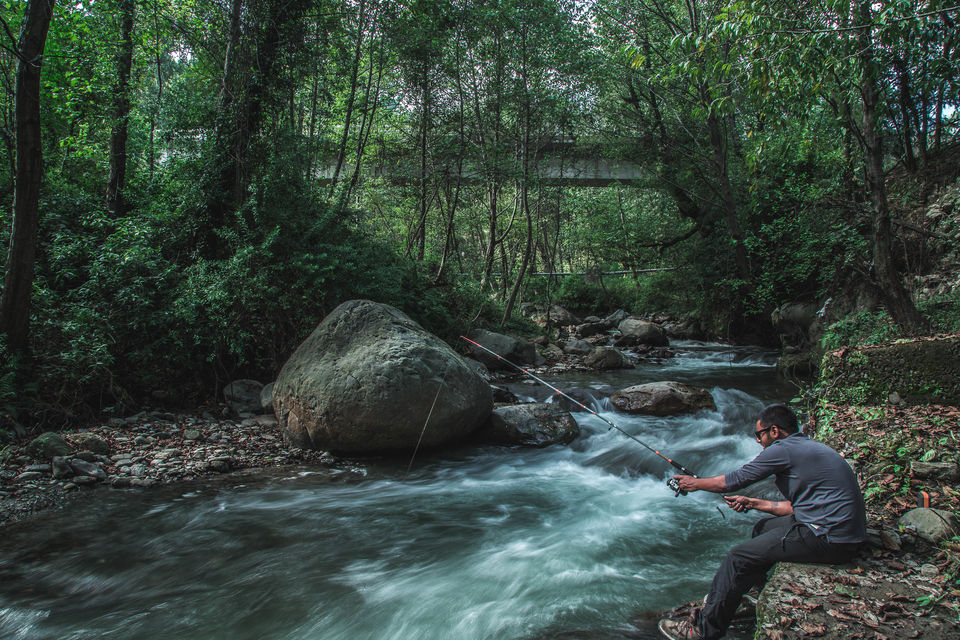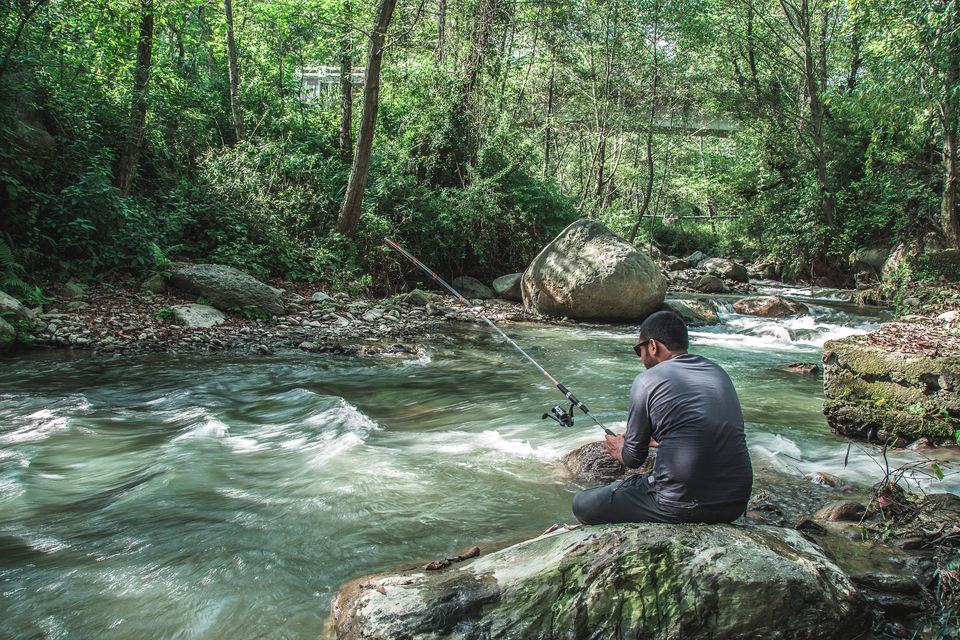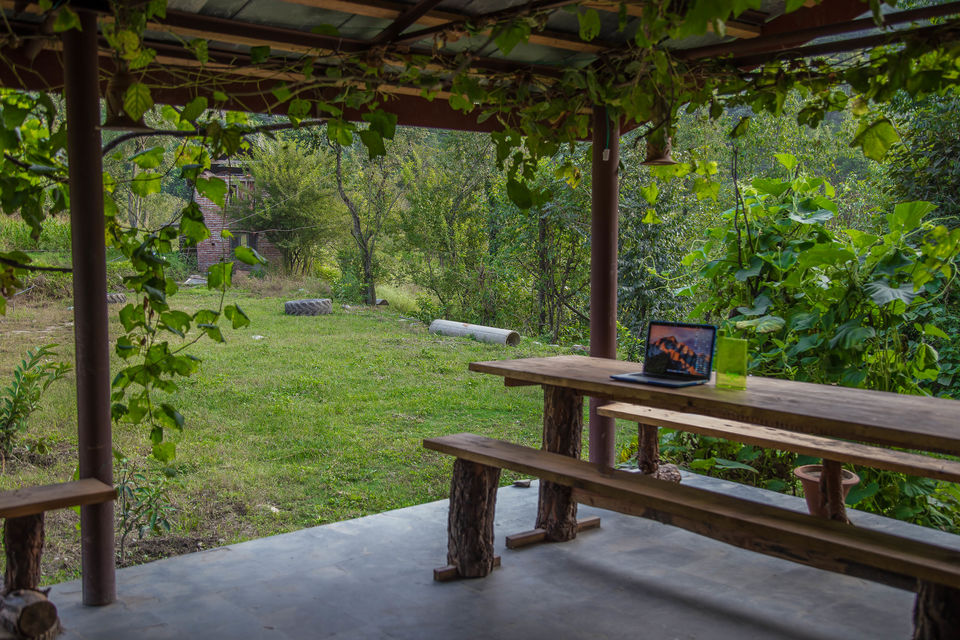 Chamba is located at a distance of around 600 km from Delhi. Situated at an altitude of 996 metres above sea level, the town is where rivers Ravi and Sal meet.
Chamba is well connected to Delhi by rail, road and bus. However, the best way to reach Chamba from Delhi is by train and the journey takes close to 10 hours. There are various trains that connect Pathankot to Delhi but the best option is the Jammu Mail, which has daily trains that connect the two destinations.
The train leaves from Delhi at 8.20 pm and reaches Pathankot by 6.50 am in the morning. Pathankot is close to 120 km from Chamba, which will take close to 2 ? hours to travel. Tourists can hire a cab that will usually cost close to INR 12-13 per km.
If coming from Dharmshala one can come via road which takes around 5 hours or drive or you can opt for buses plying regularly from Gaggal.
Book this stay at www.notonmap.com