To satiate its ever-growing young population, Bangalore is loitered with endless array of distractions. Of course, there lies dozens of alternatives for each. Here are few of the best clubs/lounges/brewery/pubs suitable for every mood:
Pebbles- The Jungle Lounge:  This upbeat lounge is a must visit for all those who want a break from Hip-Hop playing, walled, tiny clubs. Bass heavy beats and open sky dancing area surrounded by lush big tress covered in fairy lights makes you instantly nostalgic of a Goan Rave. Decently priced drinks and jungle themed lounge is a sure hit among the party lovers. You are in for a treat if they are hosting a festival.
Mood: EDM. Bonus if a festival is going on.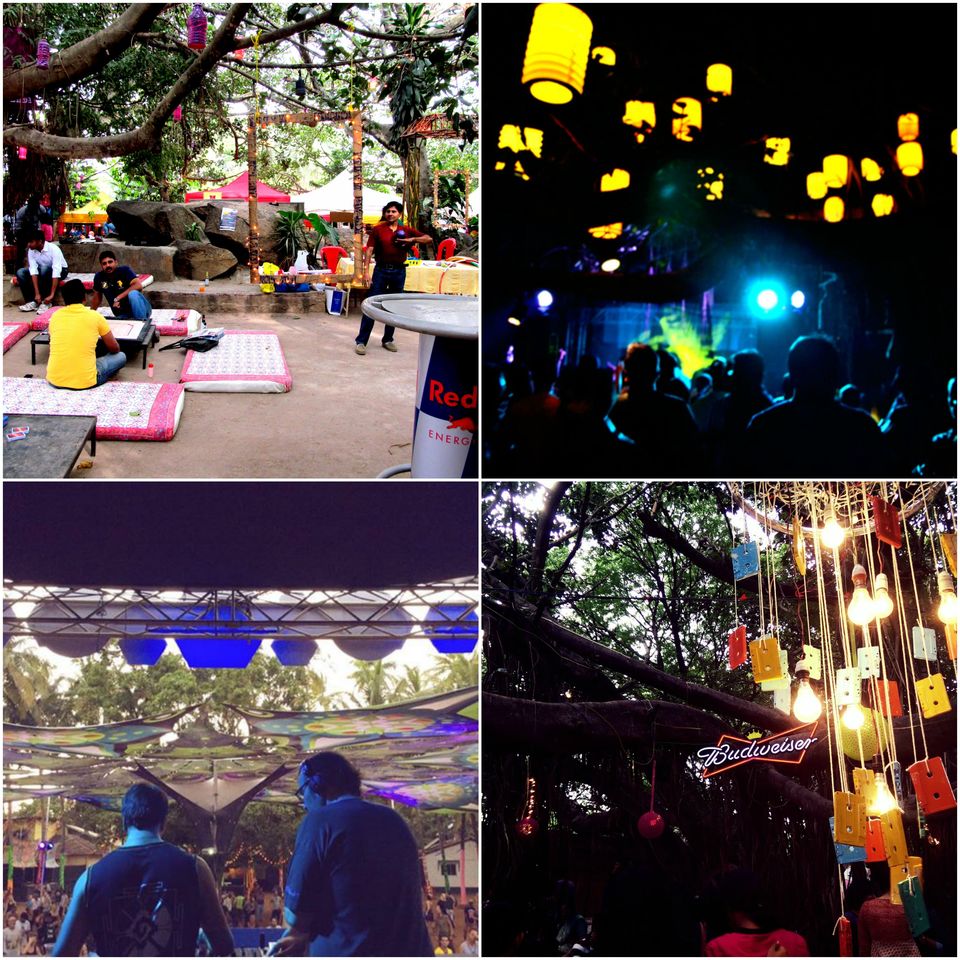 TOIT: Classic brewery recommendation. Hop on there for a guaranteed great night with soul food, supremely delicious beer and a lively ambiance. This brew-pub will cast its spell on you more quickly than a bottoms up with its scrumptious gourmet pizzas. Friendly Tip: Arrive early on weekends as they tend to fill up quickly even after having 3 sitting levels.
Mood: Craving a beautifully delicate brewed beer.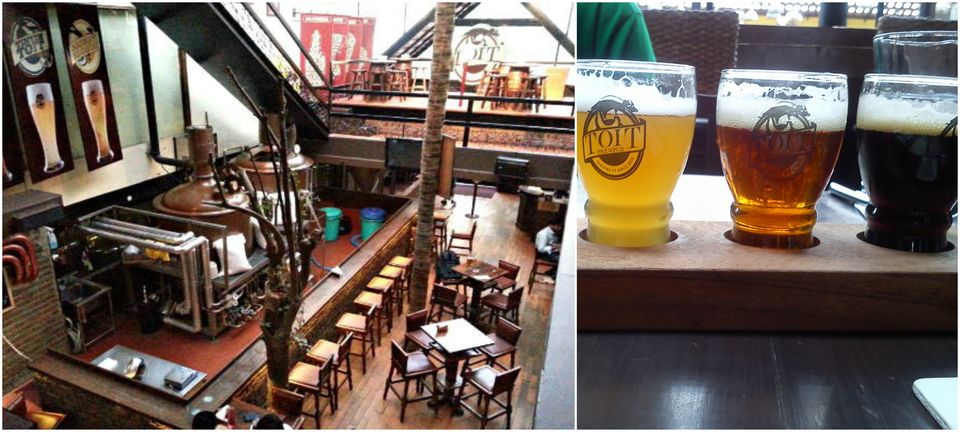 Legends Of Rock: This one is for all hard-core Metal & Rock lovers. Crowds here prefer head banging over taking selfies and will sing in unison to their favorite songs, like in a concert. Unlike most clubs this place is religious to playing its only music genre. Wednesday nights are particularly extra rocking as multiple talented singers take to karaoke stage.  
Mood: Classic rock, hard rock & heavy metal.
Om Made Café: This is perfect for a romantic dinner date. Open terrace seating lets you enjoy the relaxing Bangalorean summer breeze. Its dimly lit ambiance, distinct tables separated by long leafy plants, rustic soft interior and mellow undertones acts as an instant aphrodisiac. The food is particularly fresh and crisp contributing to the theme. More often than not they have live indie-jazzy bands playing, which will make your evening memorable.
Mood: Romantic.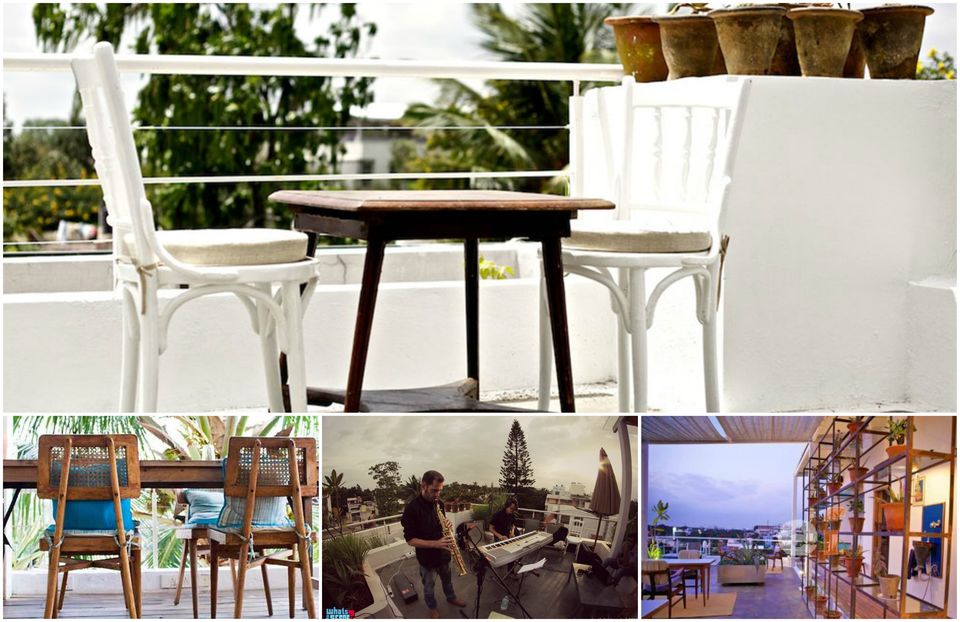 Happy Brew: Ladies get your dancing shoes on! They host possibly the Best Ladies Night of the town. The DJ(s) are hot and you can smell flirt in the air. This club conducts both Karaoke and Ladies Night on every Thursday. Crowds are singing and swaying in unison to new quirky Hip-Hop, Rap and RnB chart-busters with a dash of old-school in between.The energy of this place is Incredible and will stay with you long after.
Mood: Dancing and Singing on a Thursday.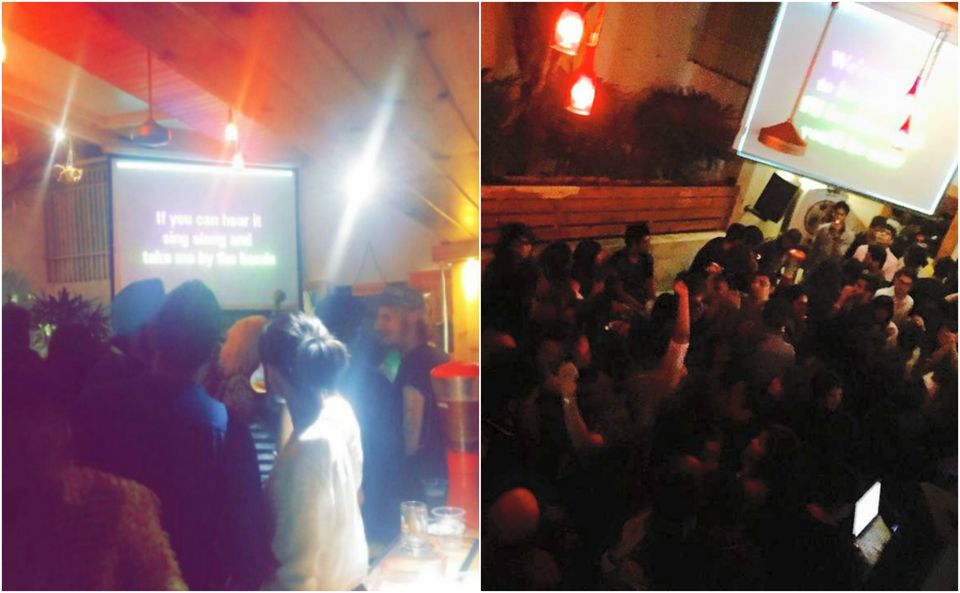 Pecos:  When drinking is the sole agenda of the night, maybe after a heart break or treating friends, give this place a try. Booze is cheap and the food is hot, making you drink more. You may even get away with blazing a spliff. This place is thirst-quenching for all the urban hippies with its loud Rock and Roll music and laid back ambiance.
Mood: Bottoms up!

Big Brewsky: An in-house pond, open-air bar & dining and amazing service, this place serves some of the most exquisite drinks in the town. Maintaining a balance between both sophisticated and relaxed it is perfect for a professional dinner as well as a romantic date. This microbrewery also has a throbbing dance floor with poles for that extra oomph factor, entry only to couples.
Mood: Business Dinner, Romantic, Dancing (couple).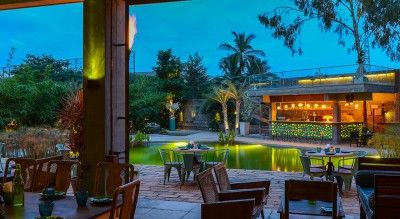 Social, Church Street (not the one in Whitefield) : Delicious food served in jail dishes and cocktails in chemistry lab equipment, this offbeat edgy place makes you see different perspective to things. Its rustic industrial feel paired with modern-age music is unexpectedly relaxing and uplifting. Swing by here for a relaxing laid-back evening and don't forget to order their signature L.L.I.I.T.
Mood: Laid-Back & Chill.