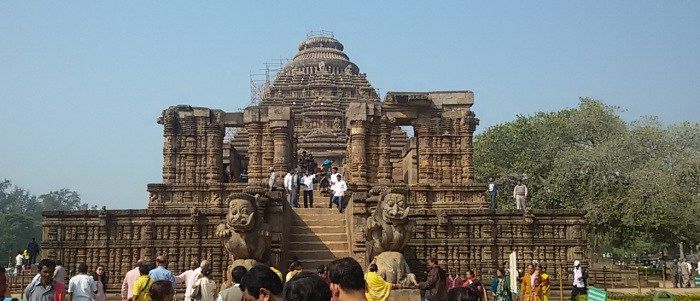 Odisha trip will always be very close to my heart since this was my first solo trip! I was nervous, yet excited.
Day 1
I had reached Bhubaneswar, the City of Temples on 28th January 2018. The journey was indeed a tiring one! I had reservations at Hotel Kalinga Ashok near Kalpana Square and headed straight to my hotel.
All I could manage to see on the first day was the Odisha State Museum. It took me about two and a half hours to cover the entire place. The museum boasts of ancient sculptures, manuscripts and artifacts. The entire building has been divided into 11 sections like archaeology, natural history, paintings, ivory works, musical instruments etc.
I spent the evening deciding my itinerary for the next two days. There was a lot to cover and I had very less time. Time for some serious planning.
Day 2
Places Visited:
1. Konark Sun Temple
2. Chandrabagha Beach
3. Jagannath Puri Temple
4. Puri Sea Beach
5. Puri Lighthouse
Having an early breakfast, I set out for Konark. The road trip was amazing. The car clocked 100 kmph on the highway with a picturesque view in front.
The 800 year old Sun Temple is truly magnificent! Although the main temple has been closed in 1903, but whatever remains outside still manages to grab the attention of all the visitors!
We offered our prayers at the Jagannath Temple and then headed towards the Puri Beach. What disappointed me is the commercialization that has crept into religion. One needs to deposit the shoes at one place and the cell phones at a different place and hence one has to shell out money twice. The flowers and sweets to be offered are at a surged price, so are the monetary demand of the priests! And you need to provide a good donation to receive the main priests' blessing. Not to mention, the fees for car parking as well.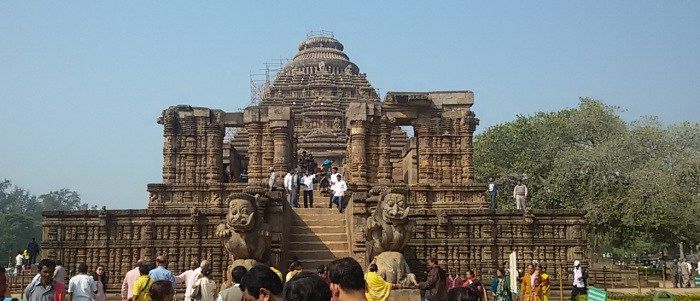 Day 3
The third and the final day was very hectic. I had booked a reservation for the city tour along with adjoining areas through OTDC. The package comes for as cheap as 320 rupees and takes you through all the visit-worthy places in and around Bhubaneswar.
Places Visited:
1. NandanKanan Zoo
2. Udaygiri and Khandagiri Caves
3. Museum
4. Dhauli Shanti Stupa
5. Lingaraja Temple
6. Mukteshwara Temple
7. Kedar Gouri Temple
8. Rajarani Temple
The journey started at 9 am; NandanKanan being our first stop. The Zoological Garden is spread across 1,200 acres of land and boasts of animals such as tigers, lions, elephants, zebras, bear, gaurs, crocodiles etc.
From there we went to the Udaygiri Caves. The caves are from ancient times which dserves as a dwelling for the tribal people back at that time. Scenes from their daily lives are depicted on the walls beautifully.
The Lingaraja Temple is said to be one of the fewest places where one can find Vishnu and Shiva at the same place. The Lingaraja Temple basically is a garden of temples housing a few hundreds of other temples dedicated to various Hindu gods and goddesses.
We came back at 6.30 in the evening after having finished visiting all the places. On 31st January, I had my bus back to Kolkata.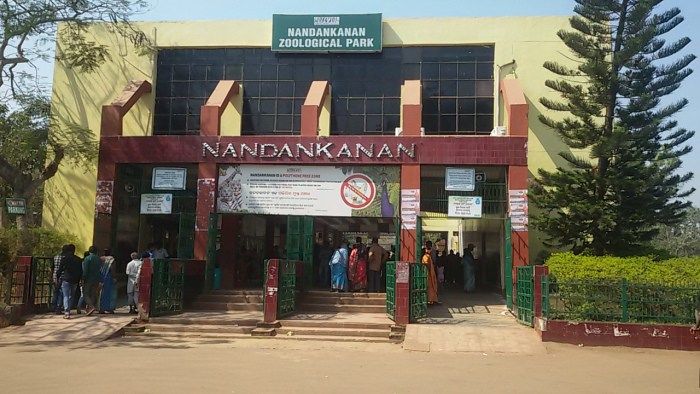 While this trip has been very exciting, there are certain things which demanded my presence of mind. There are quite a few things I would like to suggest to first time solo travelers:
Always carry enough cash. There are various expenses that happens, apart from your planned expenses. Its necessary you set out from your hotel carrying enough money to come back to your hotel.
Learn to speak a little bit of the local language. For example, if you want to ask the auto driver or the cab driver to go to a place, ask it in their language. It gives them the feeling that you are a local. If they sense you to be a foreigner to the place, they will demand a high fare.
Having said all these, solo trips can be really exciting. But you are responsible for your actions. While there's fun and thrill, there's a risk of getting lost also. Always carry a map of the place you are visiting and while visiting a place, remember the way you came in so that you can trace it back. And if possible, inform somebody about your whereabouts.